This post may contain affiliate links, please see our privacy policy for details.
Looking for a unique and creative Valentine's Day gift for that special music lover in your life? Look no further! We've compiled 10 amazing gifts sure to make them smile this holiday. From custom guitars to signed memorabilia, there's something here that is sure to show just how much you care. Keep reading to find the perfect gifts for a music lover.
Jazz up Valentine's Day for your special music-lover with a super stylish Personalized Music Briefcase. This custom piece, crafted in black durable polyester and lined by sleek white treble clef notes, will be the perfect gift to show them how much you love their passion! Not only that – they can flaunt this one of kind personalized find proudly too - it features four inside pockets, zip closure, and double handles construction! So go on...make sure they have something worth singing about this V-Day.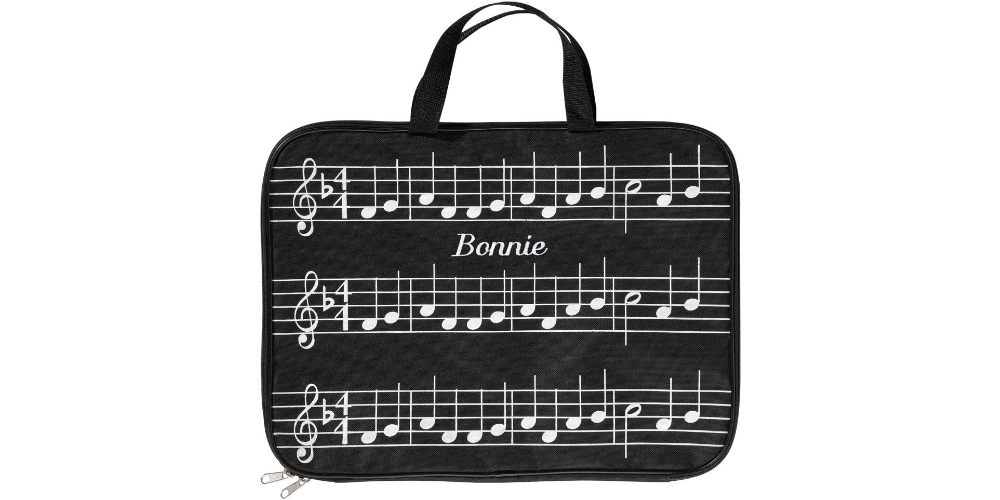 5-Star Review: "The bag will work fine. It is lite and easy to handle, just right for going and coming to music practice" - James B. Thomasoni
Surprise your music-loving partner with a totally unique gift: their very own Vintage Vinyl Record Player! Not only will they be able to enjoy old-school album tunes - but thanks to its Bluetooth connection it can also play digital songs from any device. Its ruby stylus and auto-stop switch promise superior sound quality that'll make every favorite song even more special. Perfect for setting the mood on Vday.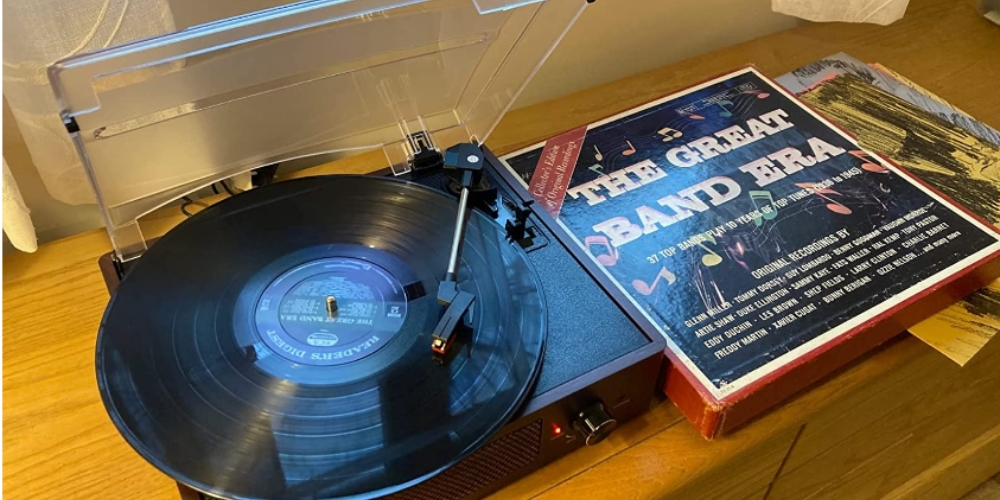 5-Star Review: "I gave this as a gift and he loves listening again to all of his old albums and the sound is great. I just wish that the Bluetooth meant it attached to speakers…" - Pamela Nealon
This Songwriting's Notebook is specifically designed to help capture all those creative ideas that can come out of nowhere, it offers a hardcover made for everyday use and 150+ online lessons. Perfect as both a gift idea or even some self-love, there won't be any shortage of musical adventures when gifting its many features: guitar tab paper notebook section, music journaling section.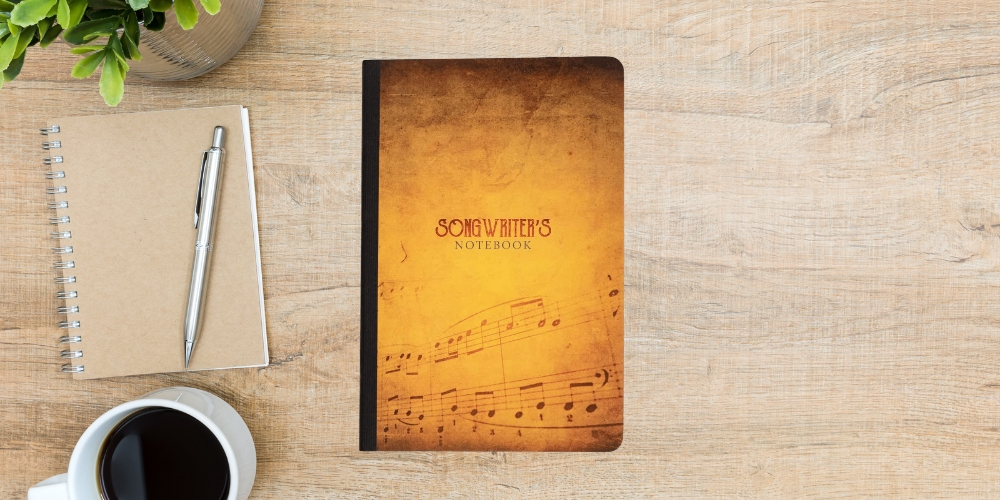 5-Star Review: "I gave this to a friend who writes songs. she was sooo happy and commented on the layout etc of the book. It was the hit of the party." - paula matthew
Make Valentine's Day truly special by gifting your music-loving sweetheart with Bluetooth Portable Speaker! Show them how much you care and let their favorite tunes follow wherever they wander, inspiring spontaneous singing sessions all across town.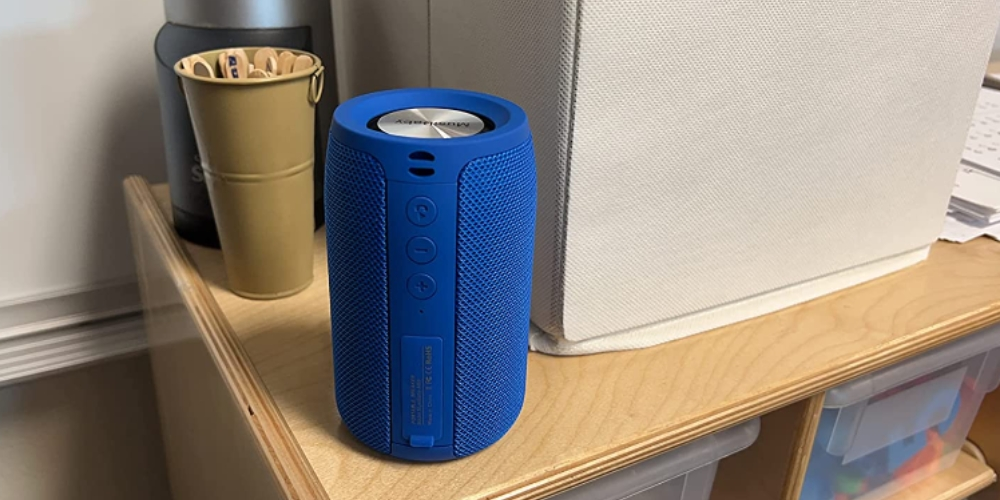 5-Star Review: "The Sound quality is excellent, and the portable size is a huge traveling plus. The sound is better than on my treadmill or elliptical speakers, and I don't need to download an app to use the Bluetooth." - Mr. Ehrick Dozninski
This Record Coasters for Drinks is great for the coffee table or bar, not only do these coasters provide a great grip on any cup or glass, but they'll also give your beverage holder an extra boost of style -- perfect for impressing that special someone in your life.  So take it from us and get ready to say 'I Do'....to record decorating duty!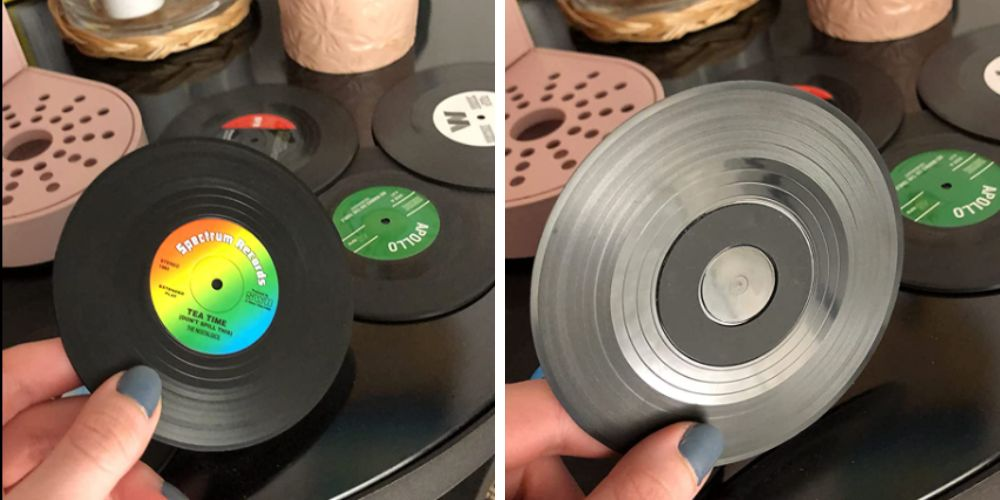 5-Star Review: "I have multiple sets of these for myself and my boyfriend, and I have given them as gifts to several people. Everyone loves them, and they work really well! We are such sticklers for coasters, but we want something that is quirky, too, especially since my boyfriend is a conductor and musician. These are perfect, come in a fun box, and people love them when they come over!" - Kayla E
This Tablet Holder for Mic Stand is a must-have accessory that your music lover will adore! Not only does it offer stability and versatility - with compatibility with both 4.7-inch tablets as well as smartphones - its lightweight design makes it easy to move around from gig to gig. Make sure you get this holder before gifts are snatched up; we guarantee they'll love every second spent using their new present on February 14th!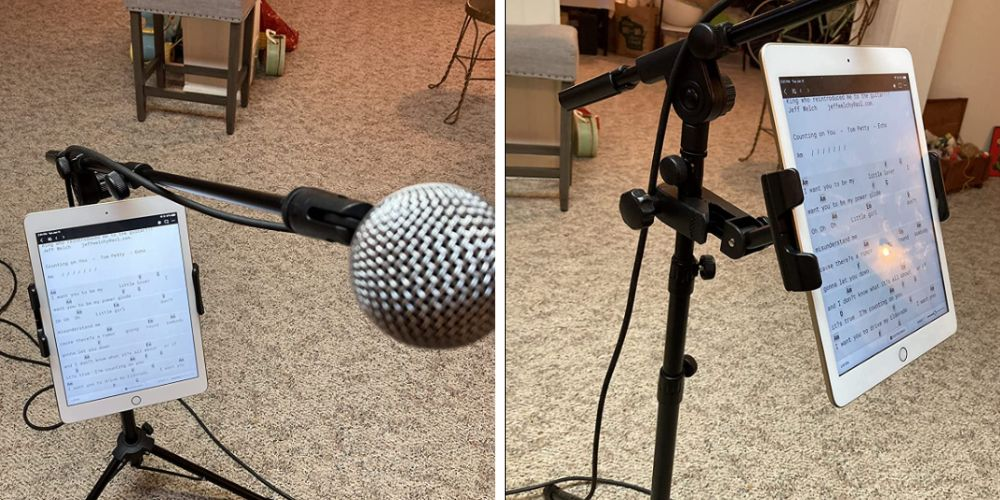 5-Star Review: "I am extremely happy with my purchase of the Moukey Tablet Holder for Mic Stand. As a musician, I needed a way to securely hold my tablet while performing and this holder does the job perfectly. The holder is very sturdy and can hold my tablet securely, even during vigorous performances.  The holder is adjustable and can fit tablets and smartphones between 4.7-11 inches, which is great for me as i can adjust it as per my need. The installation process was also very easy, and the holder attaches securely to my mic stand. I highly recommend this holder to any musician or performer looking for a reliable and versatile tablet holder." - libni flores
We just got our hands on the coolest Vintage Guitar Music Books Holder and are sure it'll make an amazing present this February 14th. Its detailed design is made of fine, cold cast resin and has medium weight - so your books will rest safely in its sturdy arms. Show that special someone you care about with this awesome gift - music lovers rejoice & add to your cart now!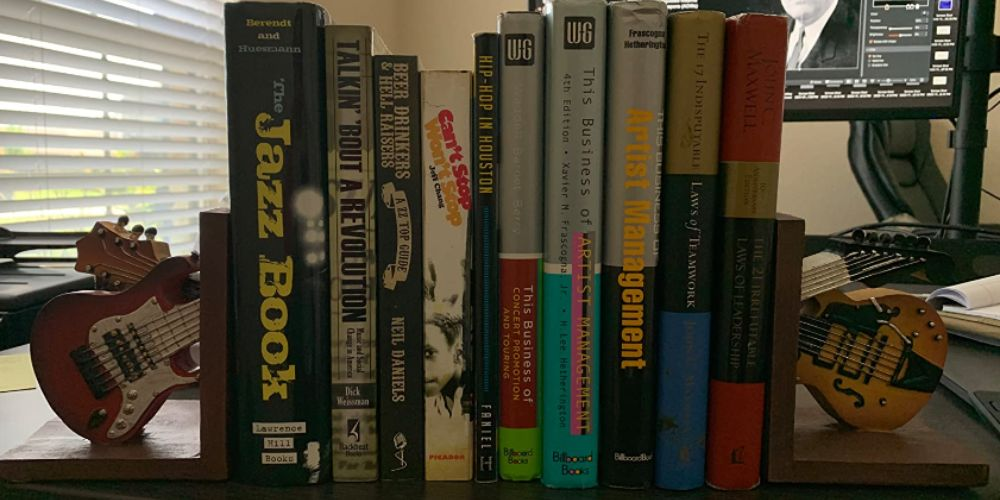 5-Star Review: "I bought this for my brother-in-law who absolutely loves guitars. This product is beautiful and detailed in its design. Very sturdy and does the job of holding books well." - Jami Stone
This amazing Guitar Lamp creates an unforgettable illusion of a beloved instrument when lit up, giving your loved one something truly unique and special to remember this holiday! Plus, it includes 16 color-changing options - which you can cycle through using its remote control and dimmable capability – as well as four different modes (Flash, Strobe Fade & Smooth). There's no doubt that they'll love this best music gift for years to come.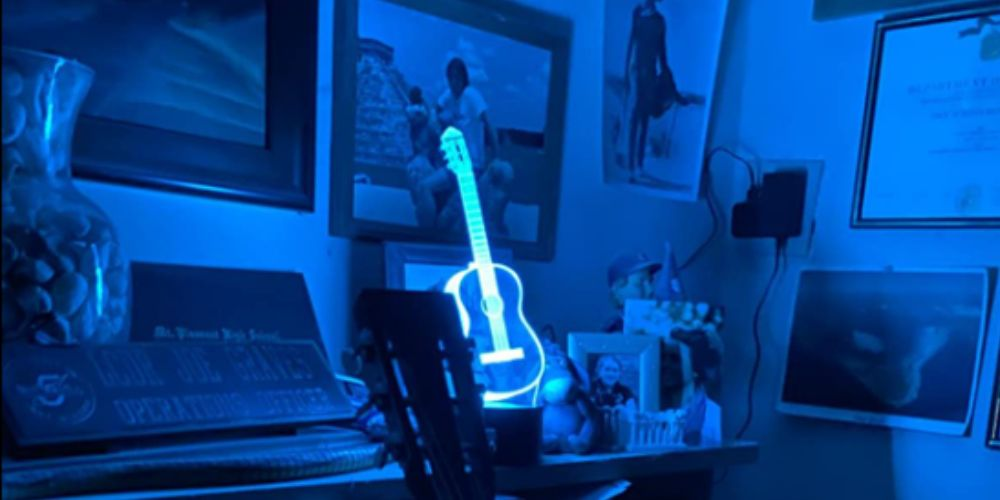 5-Star Review: "Super cool little gadget. I have it plugged in and sitting on my windowsill. It's awesome to walk or drive by my apartment and see it when it's dark outside. Makes my place look more like a music studio. Neat to be able to change the color to anything I want and have different modes like fade, strobe, flash, etc...: - Daniel
This charming handmade sparkly Music Note Necklace features intricate pewter music notes and stainless steel chain - adjustable from 16 to 18 inches. Not only will it make for a beautiful accessory, but also comes along with an inspirational quote card that reads: "Music is Life. That's why our hearts have beaten". An ideal gift idea that celebrates the love of all kinds through the language of melody - the perfect way to show someone you care!
5-Star Review: "Bought as a gift for 16-year-old daughter. She loves music and is interested in the medical field so this sort of fits both. She has been wearing it already. Came packaged very nicely in a cute envelope with some info about the company. The daughter even commented on how unique the presentation was. Great gift!" - Amazon Customer
Surprise that special music lover in your life with this cool set of creative Guitar Coffee Tea Spoons! Not only will they make a statement as home decor or kitchen gadgets, but their ergonomic guitar shape and food-grade 304 stainless steel make them durable and rust-free. Plus, easy dishwasher clean-up means you'll be giving the gift of convenience this Valentine's Day - how thoughtful is that? Make an impression for years to come with these Creative Guitar Coffee Tea Spoons!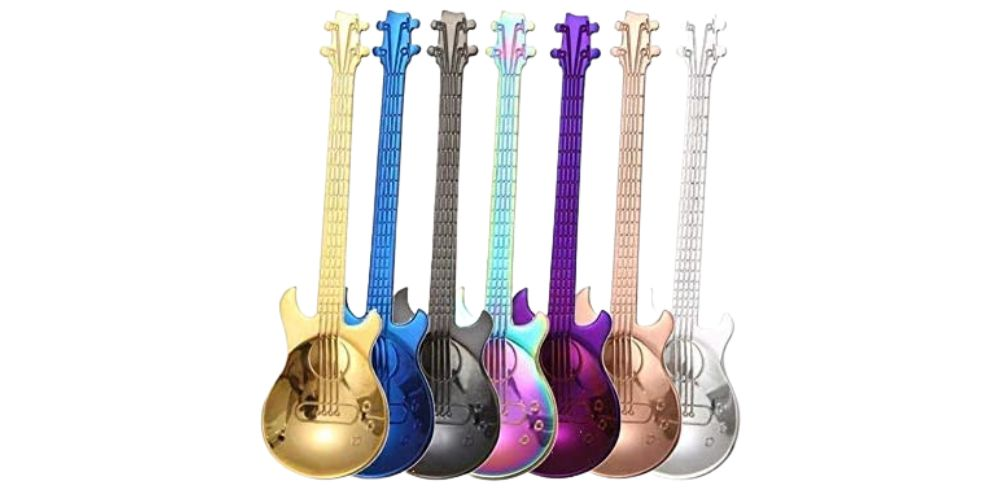 5-Star Review: "I ordered these for my brother-in-law's bday and he loved them! He's a bass player and a tea drinker so these were the perfect gift." - Rita
Does the music lover in your life need something special this Valentine's Day? Gift them with a DIY Music Box! Let their creativity soar as they write their unique own music compositions, punch holes into the paper to feed it through the box, and store notes in its top compartment. It doesn't matter if they're young or old - any musician can benefit from the skills of songwriting and composition this gift offers. Get those creative juices flowing today with an unforgettable present that will keep giving all year round!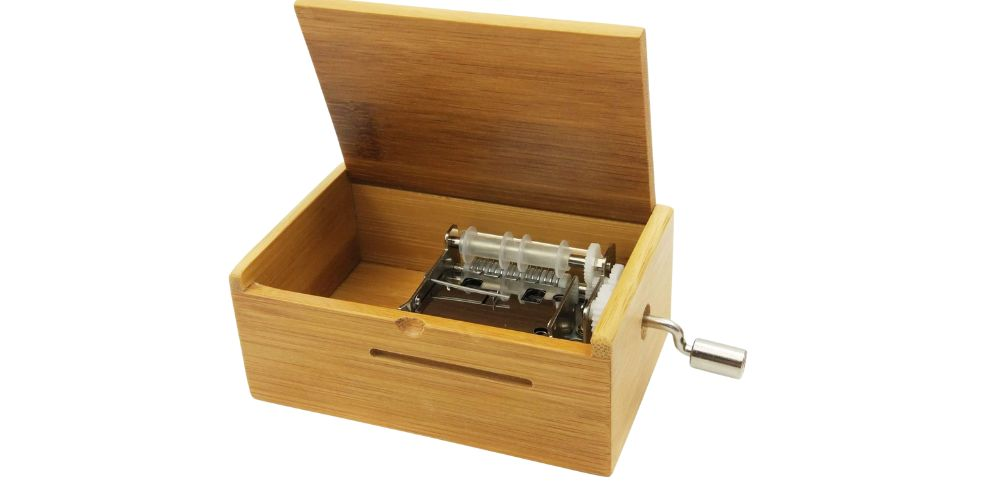 5-Star Review: "It comes with 15 sheets, and a hole punch and I got it for my daughter to make a music box of a game she likes that doesn't have one already. My boyfriend punched the song out on the first try!!!" - Kelly G
Valentine's Day is around the corner: Get Your Music Lover This Amazing Wireless Headphone with Alexa built-In! This headphone has active noise cancellation, 30-hour battery life, and USB C fast charging – so your favorite tunes won't be cut short. Treat yourself or your special someone today - you're sure to enjoy uninterrupted music listening pleasure!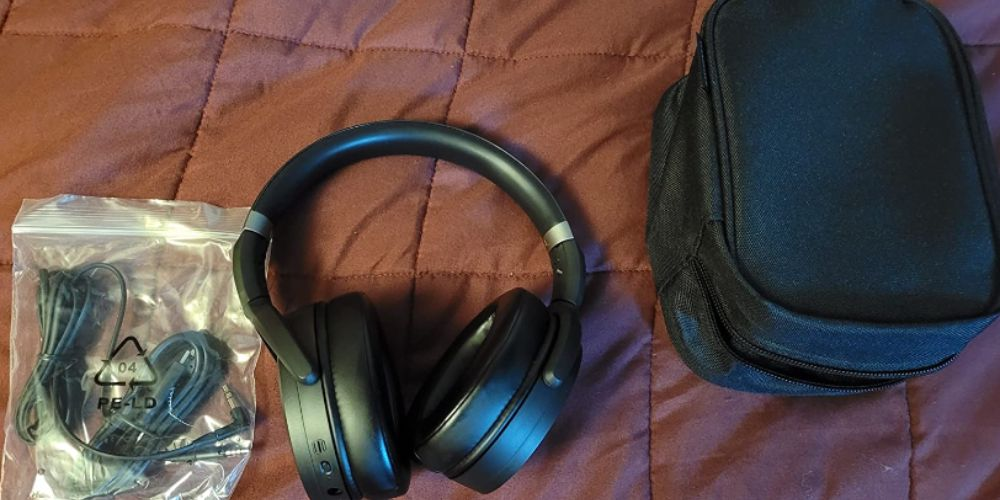 5-Star Review: "I love the look of these headphones! Great quality and are def noise-canceling. I really like that it comes with a travel case for the headphones! Very comfortable to wear and completely cover the ears" - Crafted Lash
If your music enthusiast likes playing music as much as they like playing cards, here's a fun gift they can use right away, the House Music G-Clef Playing Cards. With their unique musical theme and available range of colors, they'll love playing with a set that speaks right to them. Plus, it comes ready to play - so this creative present is one that can be enjoyed instantly! Show off just how in tune with each other's interests you are on February 14th by gifting this deck of cards today.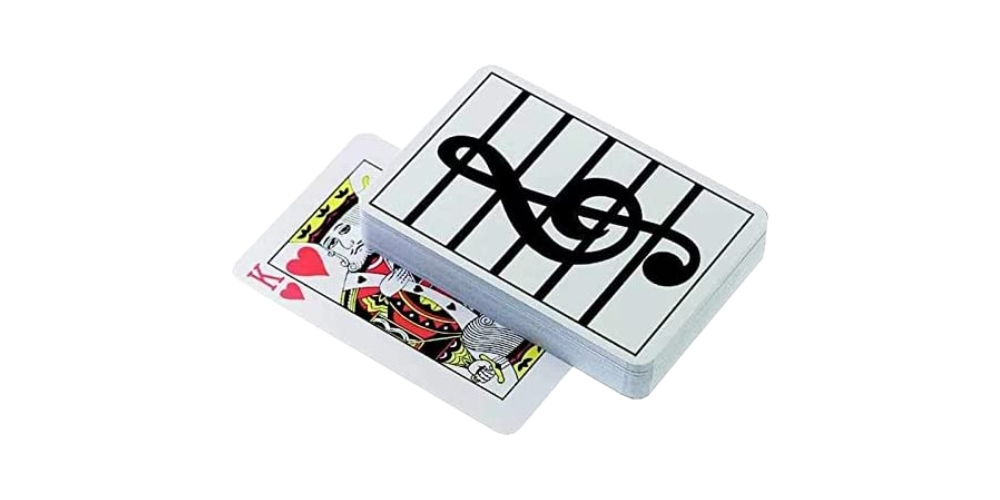 5-Star Review: "Granddaughter loved them." - Amazon Customer
Celebrate Valentine's Day with something that'll get the whole family singing and laughing! Spontaneous - The Song Game is a fun, interactive board game perfect for parties or gatherings of all ages. Whether you're showing off your musical knowledge or competing in teams, this song game has five exciting modes to choose from – so grab one today and bring some romance into your home. It's guaranteed to be an unforgettable evening spent singing songs together as friends and loved ones!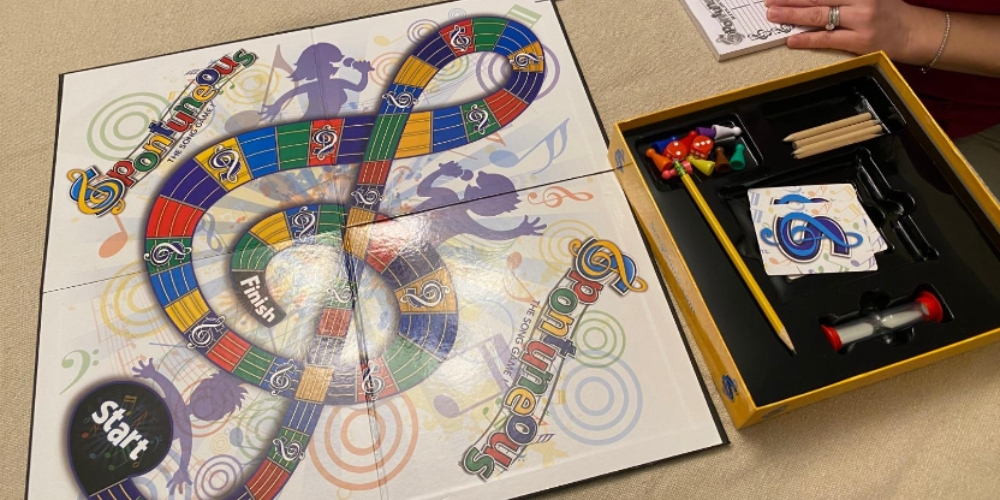 5-Star Review: "Really fun game, instructions are easy to follow, and once you start playing it is hard to stop. The game suggests writing 5 trigger words but we needed much more, so start with 10 trigger words, especially if playing with only 4 players." - PV
Surprise the music lovers in your life with an amazing Valentine's Day gift — Portable Mbira Finger Piano! This high-quality instrument possesses a captivating ethereal timbre, perfect for creating great music. And what makes them even more special? They're amazingly easy to learn; you'll receive tutorials and instructions on how to play songs after ordering, so anyone can be producing stunning melodies within five minutes of unboxing their gift! Make this Valentine's Day extra memorable by giving someone an incredible one-of-a-kind instrument they'll cherish forever.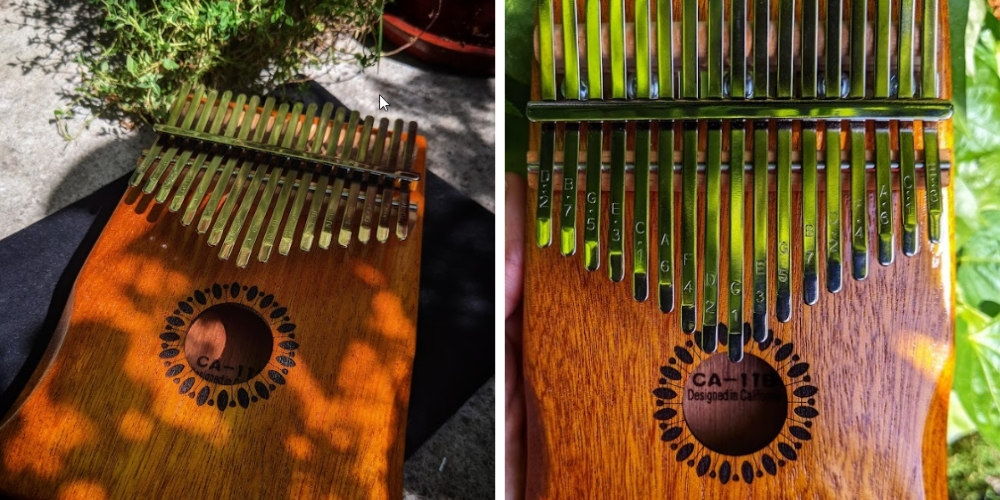 5-Star Review: " I am a total beginner and I did not have any difficulty learning how to play kalimba. The price is good, quality is great." - Amazon Customer
Get ready to rock out your home with these Retro Guitar Shape Hooks for the wall! Spoil the music lover in your life this Valentine's Day with a creative and unique gift that will add charm, personality, and style to any room. Made from sturdy metal and resin materials each hook can hold up 10kg when installed properly – perfect for hanging jackets, keys, or bags! So if you're looking for an unforgettable way to express appreciation on V-Day - check out these groovy gifts today!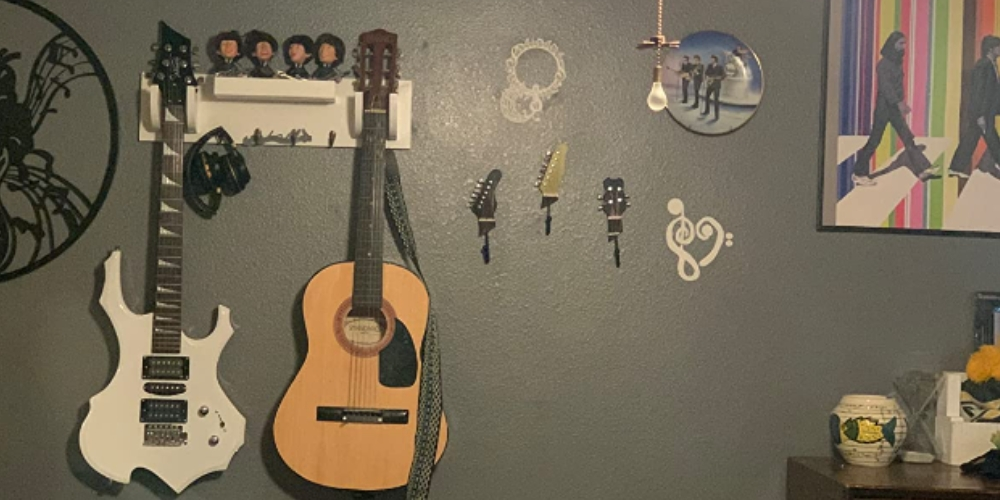 5-Star Review: "My 16-year-old grandson loves these. He is a self-taught guitar and piano player. So, it made for a great stocking stuffer."  - Amazon Customer
This Crossbody Cell Phone Purse with Guitar Design is the perfect way to give them something unique, stylish, and comfortable. With vegan leather construction and two separate straps for multiple configurations, it will have everyone wondering where they can get one too. Get ready to receive all kinds of compliments when you surprise someone special with this musical fashion accessory - hurry up before these piano-key purses run out!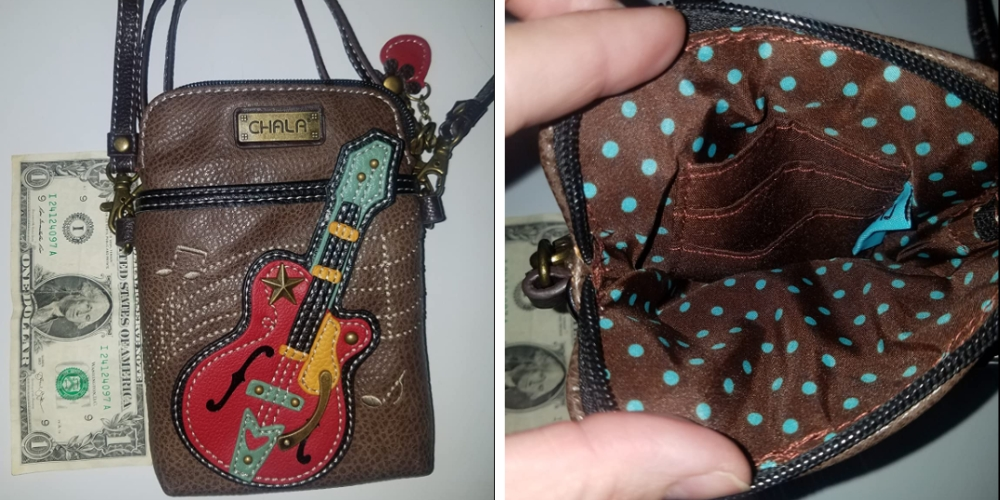 5-Star Review: "This little purse is the cutest thing I have ever seen! Perfect for quick trips to the store., and whenever a larger purse is too bulky." - Linda
Does your special someone have a passion for piano music? Show them how much you care this Valentine's Day with the abstract Piano Music Note Sherpa Blanket! This beautiful, cozy throw blanket will make an elegant addition to any living space. And it comes in several different color options so that they can find one best suited to their style. A perfect gift idea and practical choice all-in-one!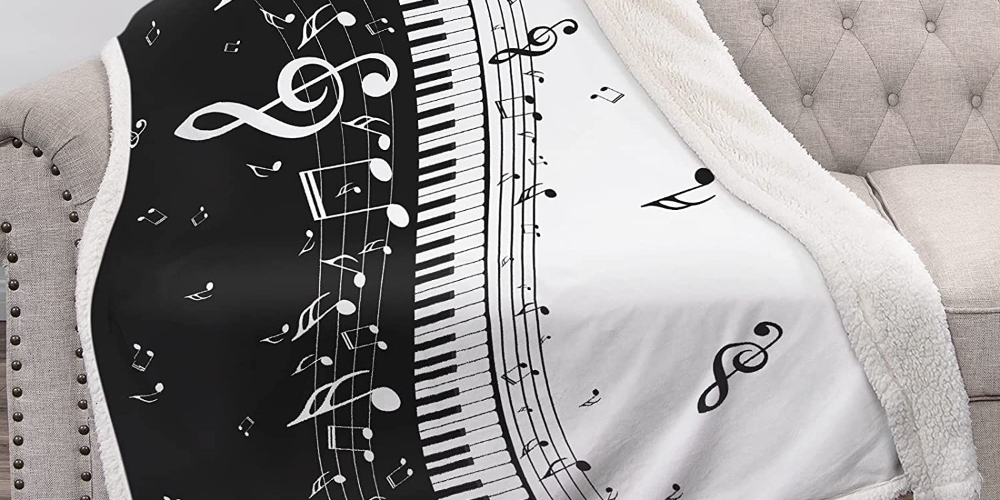 5-Star Review: "It was exactly what I hoped it would be. Soft warm and the perfect size" - Lee Min Ji
Show musically-inclined Valentine how much you care this holiday season with Piano Socks! These ultra-comfy socks boast a unique piano design perfect for any pianist or music lover. Gift ideas don't need to be standard and boring, so surprise your special someone with these stylishly artistic apparel pieces - they're sure to appreciate the thoughtful touch!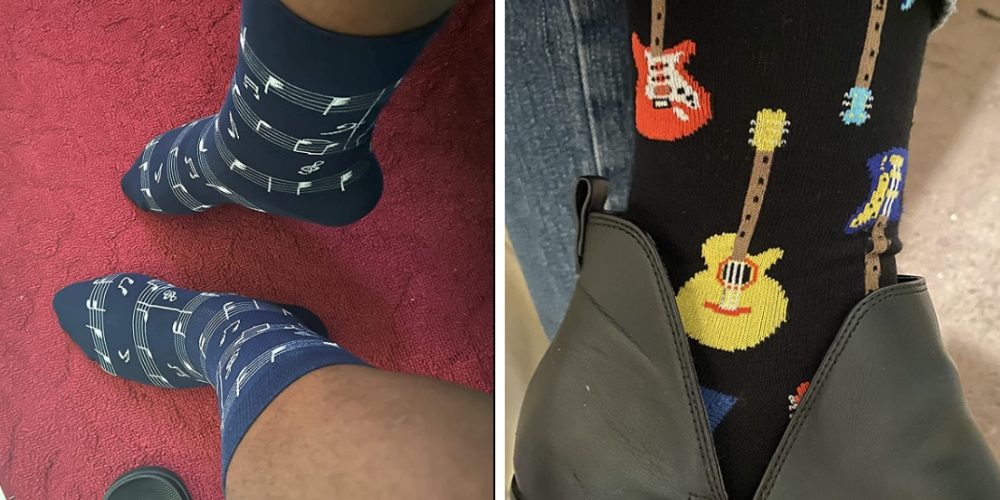 5-Star Review: "My guitar-playing grandson loves these socks, and they fit his size 13 feet comfortably. They're soft and of very good quality." - Sara in Syracuse
Tired of the same old gift ideas for your music-loving Valentine? Check out this sterling silver Music Note Necklace – it's nickel-free, lead-free, and hypoallergenic! The pendant is made from sterling silver with a platinum finish its classic design will appeal to lovers of classical music. Give them something truly special that they'll treasure forever - get yours today!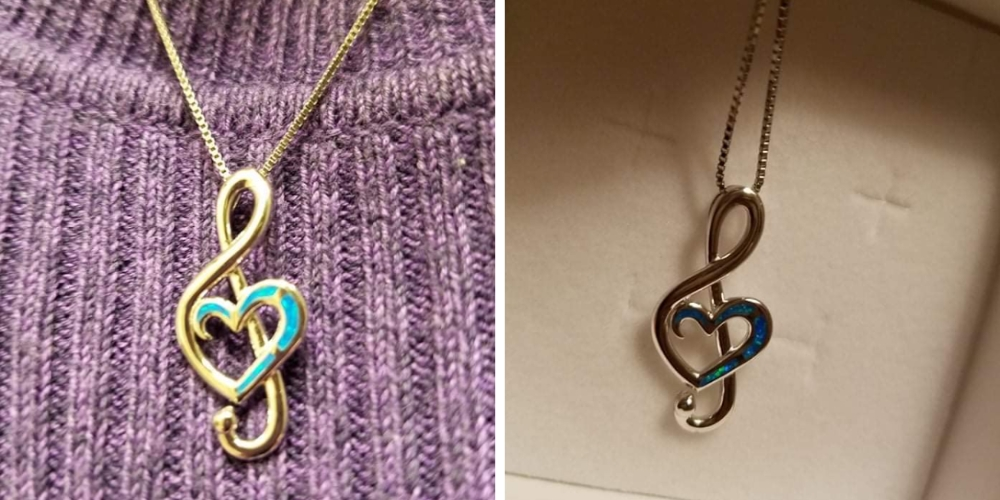 5-Star Review: "This was a gift for my granddaughter who is all about music, and she loved it! It's beautiful and very well made with quality sterling silver." - Amy LaRitz
This Screen-Printed Music Note Scarf is perfect for any time and any occasion, it combines fashion and music in an eye-catching way. Whether you wear it as a scarf or shawl to keep warm on cool evenings, pair it with jeans or dress up for date night - no matter what style, everyone will be sure to take notice. Lightweight yet stylish, also great for travel so they can carry around their special gift wherever life takes them!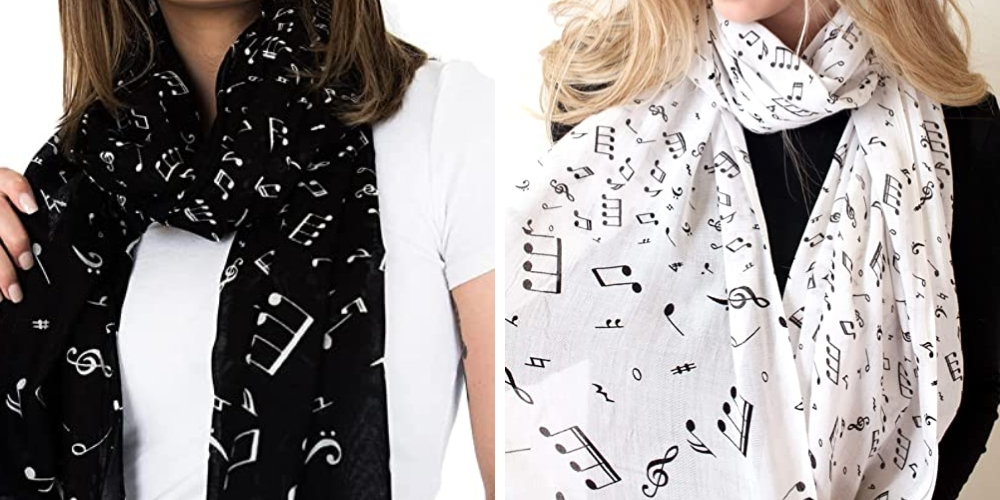 5-Star Review: "My mother plays many instruments all self-taught so I bought this on a whim as she loves music and she was absolutely overjoyed when it arrived." - L
Final Thoughts
We hope this article has inspired you to find the perfect gifts for music lovers. From wireless headphones and sherpa blankets to piano key purses and sterling silver necklaces, there are plenty of unique gifts available that will show them just how much you care. Don't forget about those cozy socks or stylish wall hooks either - they make great additions too! Whatever type of gift you decide on, we know it'll be something special that your loved one will treasure forever.
Reviews in this blog post have been edited for clarity and/or length.
Comments