This post may contain affiliate links, please see our privacy policy for details.
The holiday season is a time for family, festivities, and most of all, love. If you're looking for a heartwarming romance that will fill you with happiness, look no further. These ten holiday romances are sure to touch your heart. From sweet and innocent stories to steamy romps, there's something for everyone. So cuddle up by the fire with one of these amazing books and let the love take over!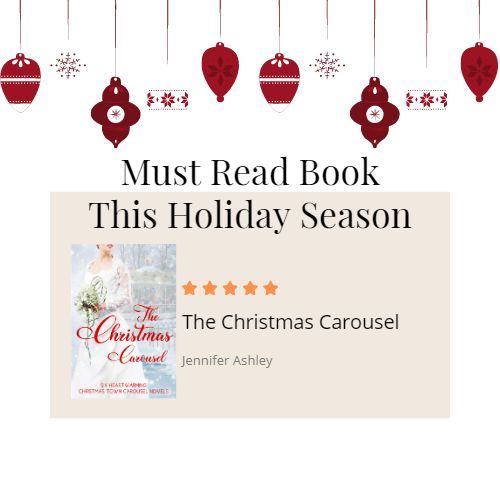 If you're looking for a Christmas read that's sure to put you in the holiday spirit, look no further than A Christmas Carousel by Jennifer Ashley. This charming anthology features six heartwarming stories about the refurbishment of the Christmas Town Carousel. Whether it's the story of a grumpy painter who finds love while working on the carousel, or a teacher who takes a job at Santa School to be closer to her family, each story is guaranteed to fill you with holiday cheer. So curl up with a copy of A Christmas Carousel and enjoy a heartwarming read this season.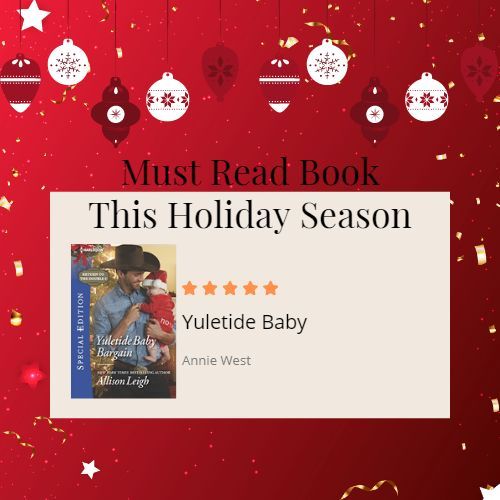 The holiday season is a time for family, friends, and love. And sometimes, it's a time for finding babies on your doorstep. That's what Lincoln Swift discovers when he comes home to find a two-month-old infant on his doorstep. Even though he has no idea who the baby is, he takes her in and starts looking for answers. That's when he turns to social worker and old friend Maddie Templeton for help. But their relationship is complicated by past beefs and a present attraction that grows ever fiercer as they bond over the baby. Linc knows this instant family could be taken away from him at any moment. So will he propose a more permanent arrangement to Maddie just for the baby's sake? Or will she drive a hard bargain of her own, holding out for the truest Christmas gift a man could give? Yuletide Baby is a heartwarming tale of instant family, healing old wounds, and finding love in the most unexpected places.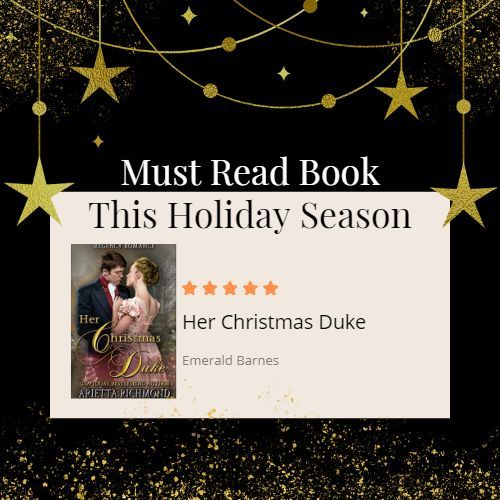 A Duke who needs a wife, a Lady widowed and alone, and a scheming relative. What could possibly go wrong?
Lord William Beresford, Duke of Trent, is in need of a wife. He has all the attributes of a perfect husband - he's wealthy, handsome, and titled. The only problem is that he hasn't met a woman he likes. Lady Penelope Rosworth is a widowed lady with an increasing problem: she's running out of money. When her scheming relative suggests that she marry the Duke of Trent, she Jump to her feet at once and agree. After all, what woman wouldn't want to be a Duchess?
The Duke and Lady Penelope meet and sparks fly. The Duke is enchanted by her wit and beauty, and Lady Penelope finds herself falling for him too. But then she discovers his secret - he's already betrothed to another woman! Will their love survive this setback? And can they find happiness together in time for Christmas?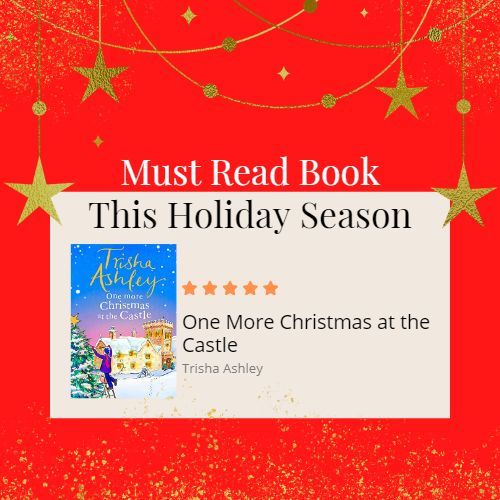 One More Christmas at the Castle is a delightful book about finding love and family in unexpected places. The story follows elderly widow Sabine, who hires Dido Jones of Heavenly House parties to help her prepare for one last Christmas in her beloved home, Mitras Castle. Dido is immediately enchanted by the castle, and as Christmas day approaches, she feels a deeper connection to the old house than she first thought. But when the snow begins to fall and Sabine's family arrives at the house, tensions begin to rise around the castle's future. Long-buried mysteries begin to unravel, and Dido finds herself falling in love with Xan, her teenage crush. One More Christmas at the Castle is a charming book that will warm your heart this holiday season.
His for the Holidays by Samantha Chase is another beautiful Holiday story filled with love, family and humor. Hannah's holidays start with work related stress and along with a few insecurities. Meeting a new neighbor while stuck in an elevator can be a great intimate introduction, especially if it includes wine and cookies. While in the elevator, Gage and Hannah learn almost everything about each other, with a few feelings being ignited. As they discuss not wanting to face the holidays with their respective families; Hannah doesn't want to go back home and deal with her family full of doctors and Gage is tired of his family trying to set him up. They decide to have a fake relationship to keep Gage's mother and sisters off his back. What starts out as fake could turn into something real and beautiful, just in time for the holidays.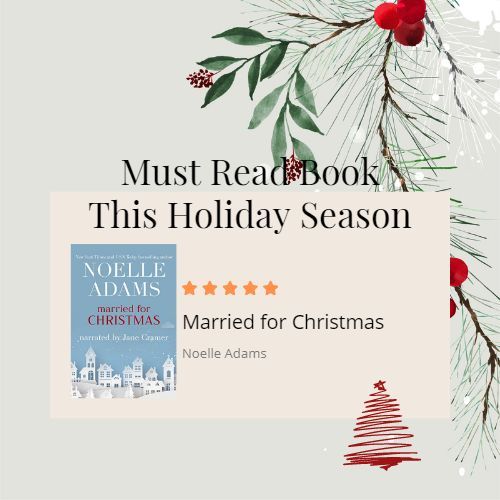 Jessica has always wanted to get married. She's dreamed of it since she was a little girl. And now, finally, her dream is coming true. She's getting married to her best friend, Daniel. There's just one problem: he's never gotten over losing his wife two years ago. His dream is to become the pastor of the church in their hometown, but the small-town congregation keeps balking over calling an unmarried minister. Since Daniel needs a wife and Jessica want a husband and family, she proposes an arrangement that benefits both of them. They can get married. They can build a life together. They can celebrate Christmas as a couple. It's fine that he doesn't love her. And it's fine that she's not exactly suited to be a small-town pastor's wife. And it's fine that she's more attracted to her best friend than he is to her. It's all fine because they're just friends who are getting married for Christmas. Right?
Jericho Smith is a rancher with a problem. He's been in love with Honey Cooper since they were kids, but she's always been off-limits. Not only is she his best friend's sister, but he also bought the inheritance she was counting on out from under her. So keeping his hands to himself is the smart thing to do.
But then a snowstorm traps them in a rustic mountain retreat with nothing but a fire and each other to keep warm. With the heat between them rising by the minute, Jericho knows he won't be able to resist Honey for much longer. Can he find a way to make peace with his past and finally claim the woman he loves? Or will the storm between them just be the beginning?
Wendy Loggia's All I Want for Christmas is a charming, light-hearted read perfect for getting you into the holiday spirit. The story follows Bailey Briggs, a young woman who loves all things Christmas. Bailey is determined to find a special someone to kiss under the mistletoe this year, and she's positive that Jacob Marley is not the man for the job. Enter Charlie, a mysterious stranger with a British accent, who just might be the romantic lead of Bailey's dreams. With its message of love and holiday cheer, All I Want for Christmas is the perfect escape for anyone who needs a little bit of magic in their lives.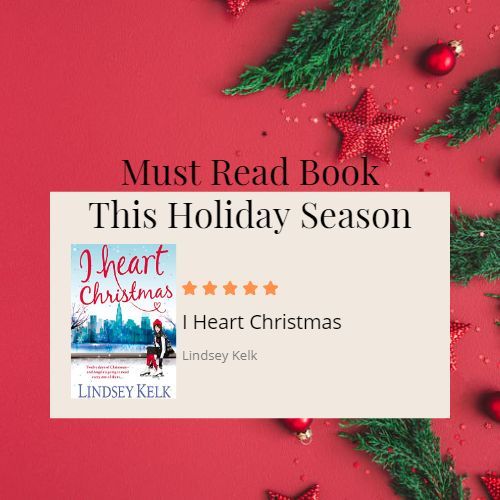 Christmas is Angela's favorite time of year. She loves all the traditions, the food, the decorations, and most of all, the opportunity to spend time with her friends and family. But this year, things are a bit different. Her best friend Jenny is pregnant and seems to be more interested in the baby than in spending time with Angela. And Alex, her boyfriend, is determined to get serious and settle down. On top of all that, she's got a new job that's keeping her busy. So when friends start showing up uninvited on her doorstep, it's the last straw. Something's got to give! But despite all the drama, there's still something special about this Christmas that Angela can't help but love.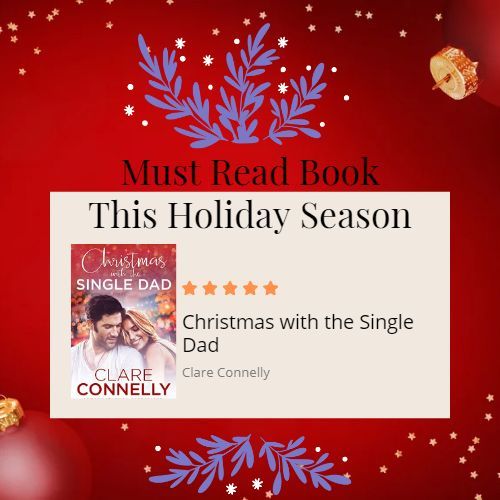 As any single parent knows, Christmas can be a stressful time of year. There are presents to wrap, trees to trim, and endless parties to attend. But for Ally Monroe, Christmas is about to get a lot more complicated. You see, Ally has come to the small town of Cape Hope in search of answers about the father who abandoned her years ago. And while she doesn't intend to get too involved in the community, Cape Hope has a way of drawing people in. Soon, Ally finds herself falling hard for the town's old-fashioned charm—and its residents, including local single dad Luke Miller and his adorable daughter Stella. But as the holiday season comes to a close, will Ally finally uncover the truth about her father? And will she be able to find a way to stay in Cape Hope—and in Luke's heart—for good?
Final Thoughts
We hope you enjoy our picks for holiday romances! Whether you're looking for something sweet or steamy, we're confident you'll find a book on this list that will make you feel merry and bright. Wishing you all a Happy Holiday season!
Other Posts You May Like: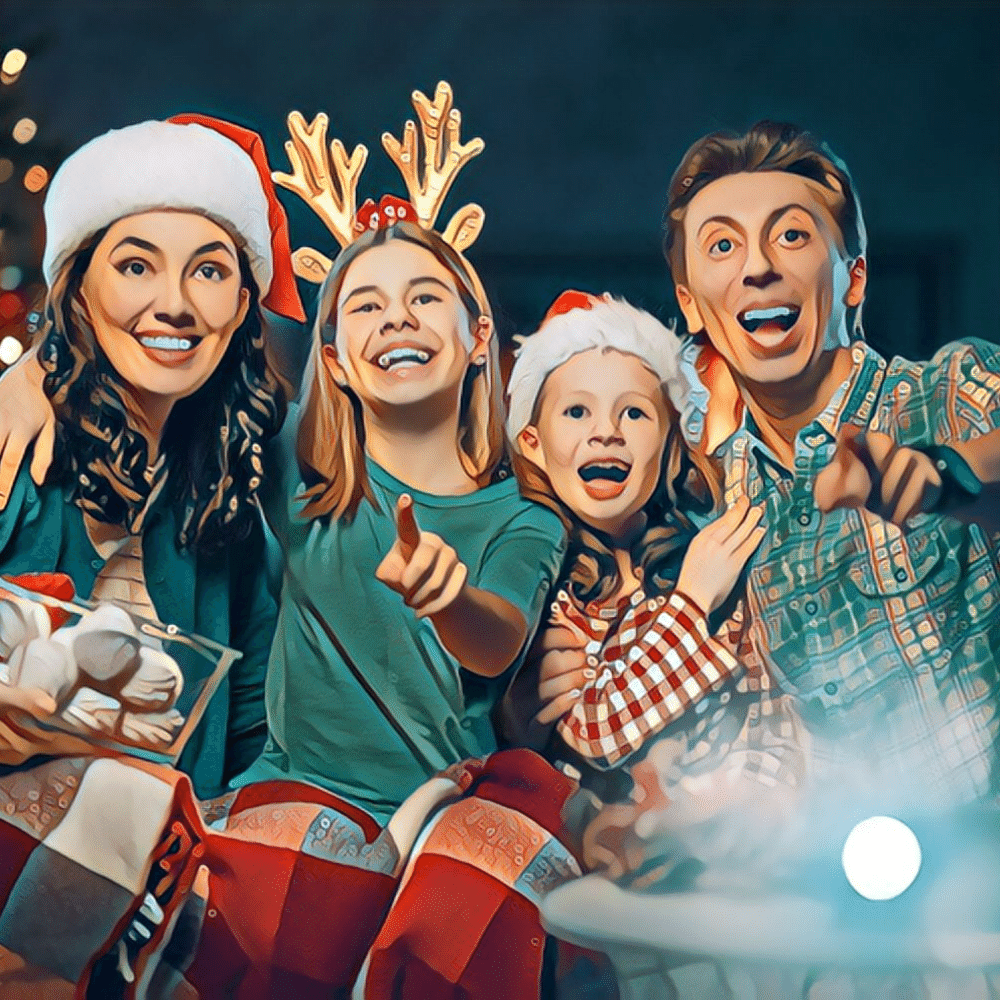 Comments