This post may contain affiliate links, please see our privacy policy for details.
Finding the perfect Mother's Day gift for your beloved grandma can be a challenge. She has showered you with love and attention, and it's time to give back with a thoughtful present that truly reflects your appreciation. From luxurious skincare products to unique home decor items, we have curated a list of 31 exceptional gifts that will touch her heart and make her day extra special. Don't forget to make a call, FaceTime or plan an in-person visit on May 14—that's the priceless gift she cherishes the most.
A Customized Puzzle Featuring Her Loved Ones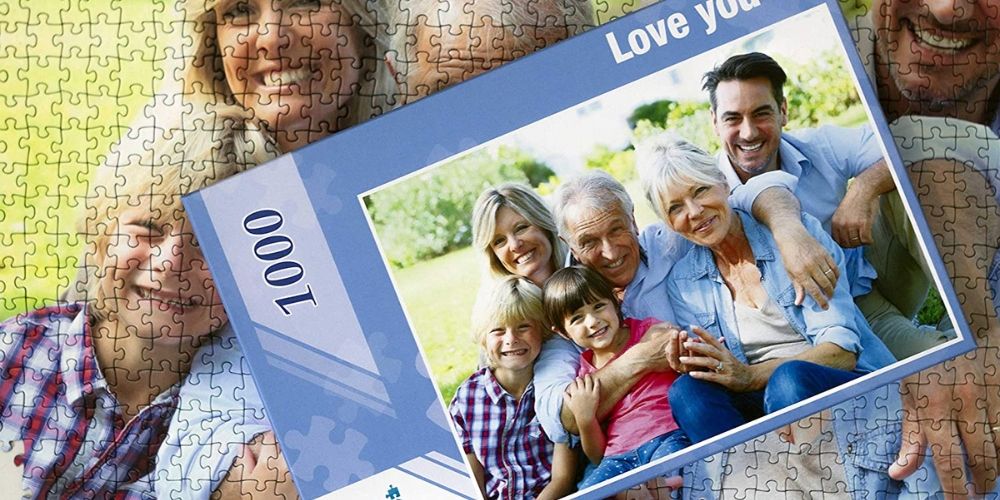 Treat your loved ones to hours of entertainment and sentimental value with a personalized puzzle from Ravensburger. Not only are these puzzles made with high-quality materials, but they also offer the option to customize with a photo of her grandchildren, family, or a cherished memory. Spend time with your grandmas while piecing together the beautiful puzzle, and once complete, frame it to make for a treasured keepsake. With a personalized puzzle, memories will be relived as you assemble the pieces bit by bit.
A Luxurious Silk Sleep Mask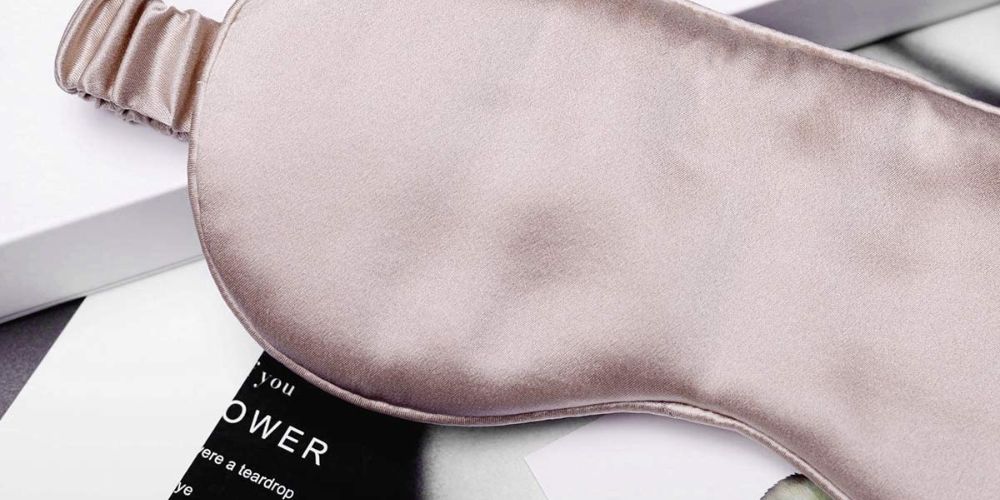 Give grandma the ultimate gift of relaxation with a Slip Silk Sleep Mask. Made from 100% pure mulberry silk, this sleep mask not only feels luxurious but also helps prevent wrinkles and protect the delicate skin around the eyes. Choose from a variety of colors to suit her style.
A Stylish Gardening Tool Set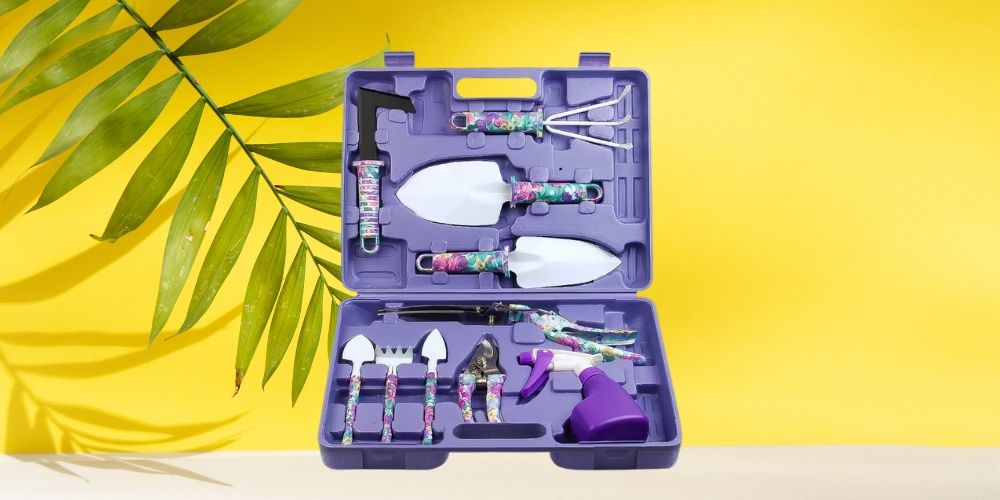 If you know grandma likes to spend her time in her garden, make it even more enjoyable by making her next gardening session extra special with this stylish gardening tool set. This thoughtful and practical gift includes a trowel, a fork, and a pair of gardening gloves - all boasting a beautiful floral print that your grandma is sure to love. Not only will she appreciate the thoughtfulness of the gift, but also the functionality during her gardening activities.
A Personalized Birthstone Necklace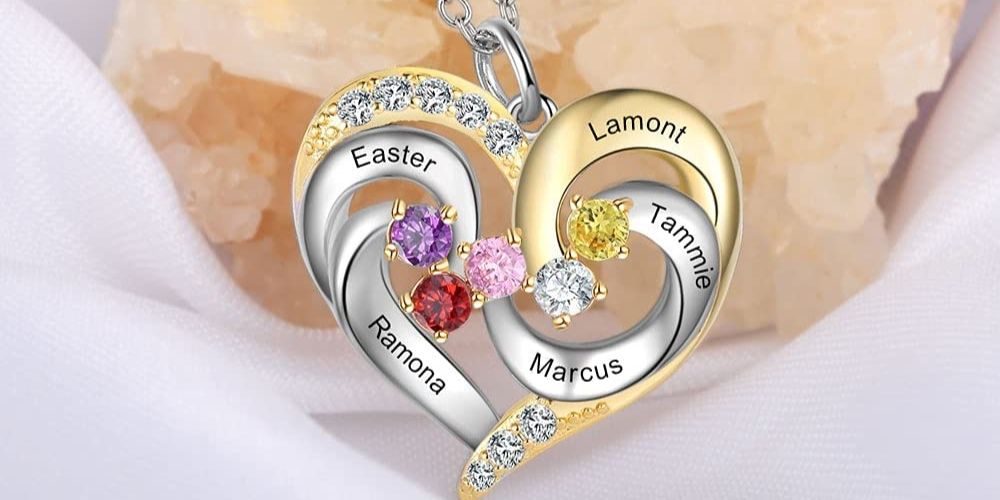 What better way to celebrate the bond of a family than with a personalized birthstone necklace? This truly unique piece of jewelry features the birthstones of your loved one's children or grandchildren. Available in both 18k gold plated silver and stunning rose gold, this dainty and elegant necklace is the perfect addition to any grandmothers jewelry collection.
RELATED ARTICLE: Looking to celebrate the wonderful daughters in your life this Mother's Day?  Check out our heartwarming article which is brimming with inspired gift ideas to make the day extra special. Explore our curated selection of presents that celebrate the loving bond between mothers and daughters, and find the perfect way to express your gratitude and admiration for the incredible women they've become.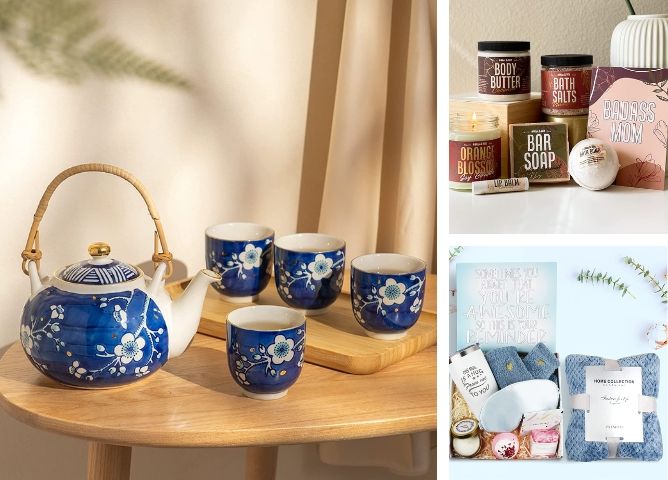 A Vintage-Inspired Record Player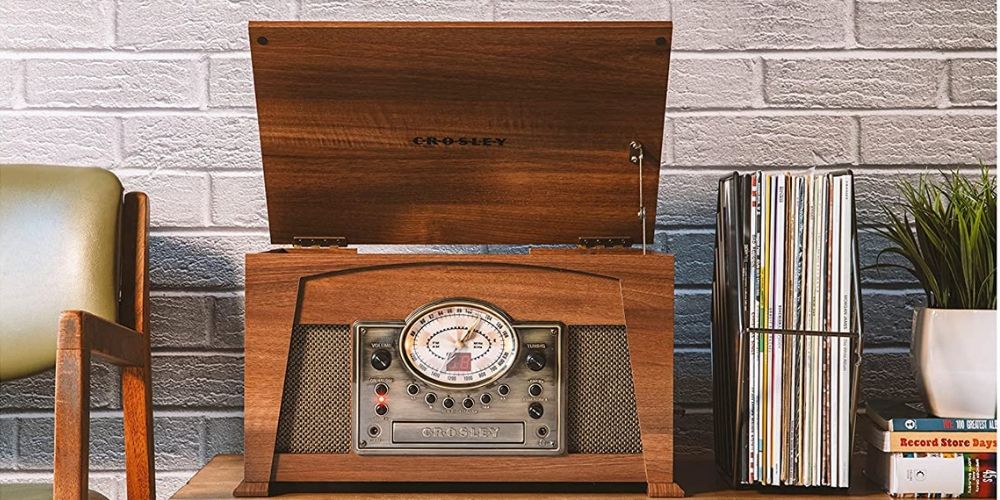 For the music-loving grandma, a vintage-inspired record player from Crosley is a gift that will transport her back in time. This charming turntable features a retro design with modern features such as Bluetooth connectivity, allowing her to enjoy her favorite vinyl records or stream music from her phone.
A Personalized Calendar Hanging Board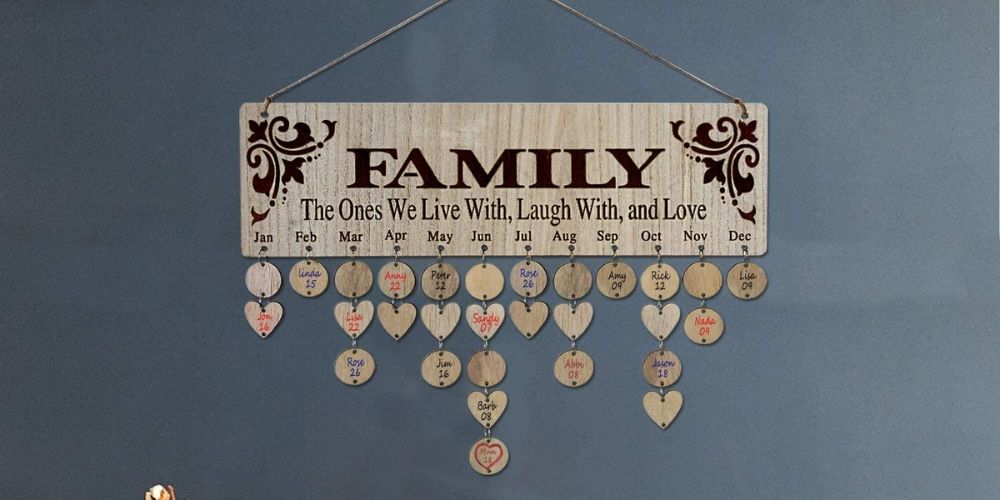 Capture the essence of your family's generations with personalized gifts like this beautiful personalized family hanging board artwork. With customizable family tree prints, including names and meaningful dates, this stunning piece of art provides a visual and heartfelt representation of your family's ancestry. A truly unique and thoughtful gift, the personalized family hanging board artwork is perfect for honoring family traditions and passing them down to future generations.
A Plush Heated Throw Blanket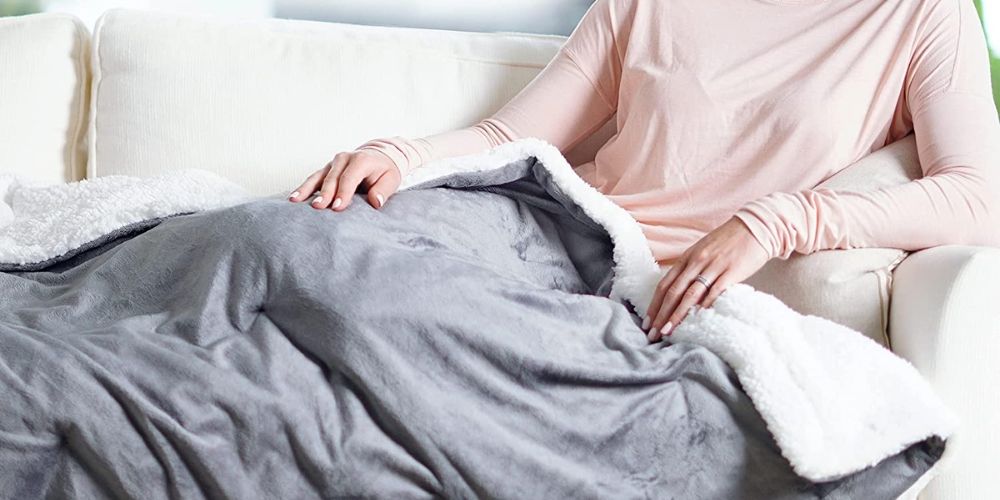 Keep your grandma warm and cozy on chilly nights with a plush heated throw blanket from Pure Enrichment. With adjustable heat settings and an auto shut-off feature, this luxurious blanket provides the perfect amount of warmth and comfort for a relaxing evening at home.
A Gourmet Cheese Board Set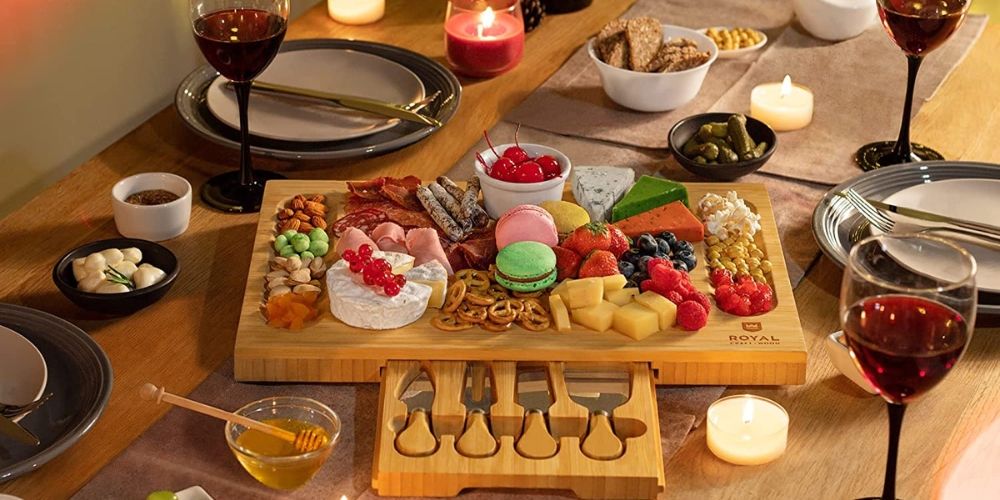 If your grandmother enjoys hosting gatherings or indulging in gourmet snacks, a cheese board set from Royal Craft Wood is an excellent gift. This high-quality bamboo cheese board includes a slide-out drawer with stainless steel cutlery, making it easy to serve and enjoy a variety of cheeses, meats, and other appetizers.
A Personalized Garden Stone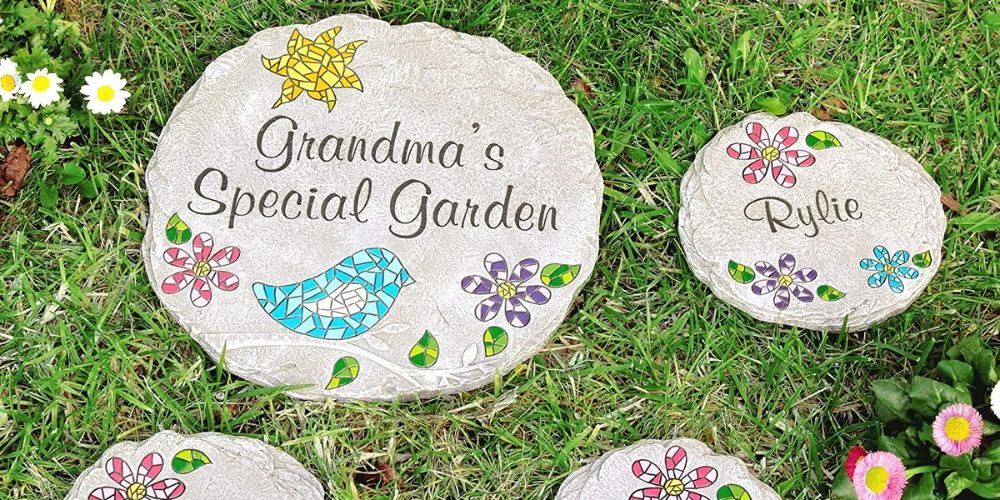 Surprise the gardening enthusiast in your life with a personalized garden stone! Honor her passion for gardening with a unique and meaningful custom-engraved stone. With the personalized sweet messages, her name, or even the names of her grandchildren, this one-of-a-kind garden stone will be a lasting tribute to her love of nature and its beauty.
A Set of Beautiful Tea Towels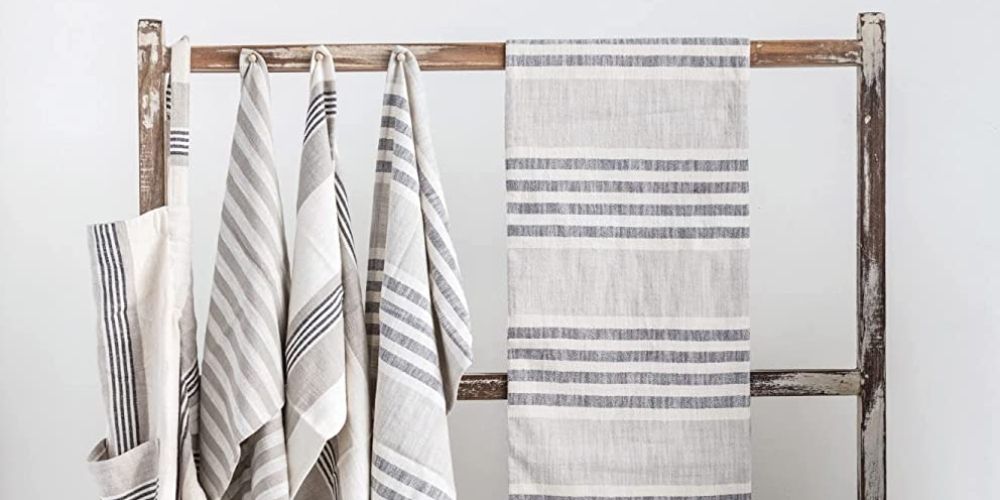 Add a touch of elegance to your grandma's kitchen with a set of beautiful tea towels. Made from high-quality linen, these tea towels are not only stylish but also highly absorbent and durable, making them a practical and luxurious addition to her home.
A Customized Photo Calendar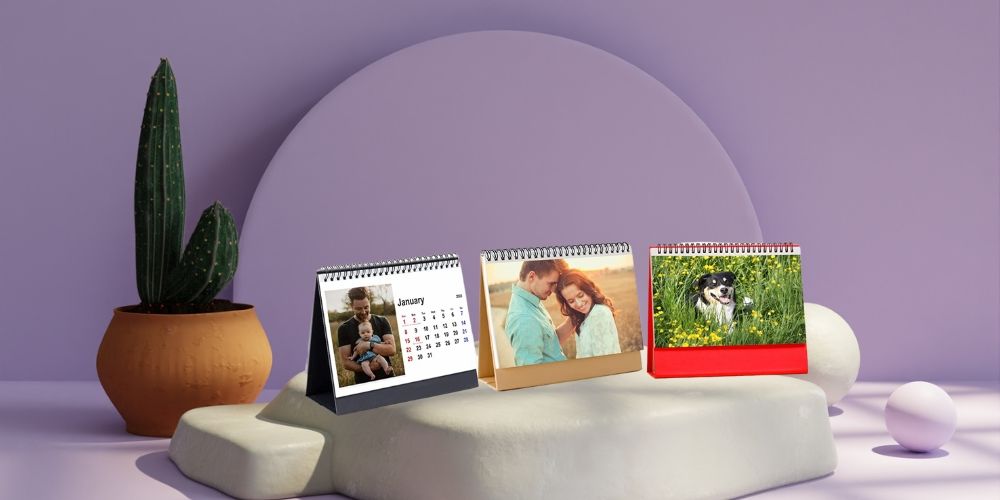 Keep your grandma organized and up-to-date with a personalized photo calendar. Not only a practical tool, but also a beautiful piece of art that she can cherish all year long. Choose her favorite photos of family, friends, or cherished memories to add a personalized touch that she will surely appreciate.
A Gourmet Chocolate Gift Box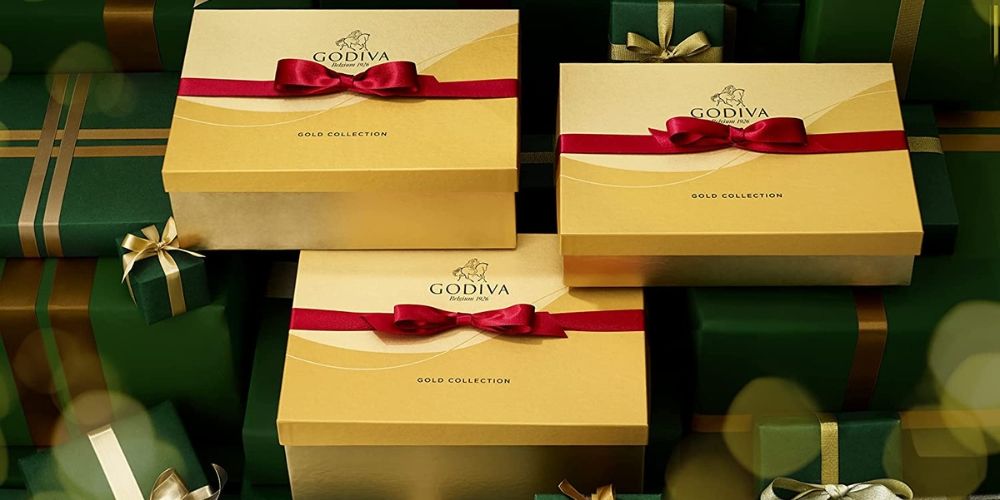 Indulge your grandmother's sweet tooth with a gourmet chocolate gift box from Godiva. With a variety of delicious chocolate treats, including truffles, bars, and pralines, this decadent gift is sure to satisfy her cravings and bring a smile to her face.
A Deluxe Spa Gift Basket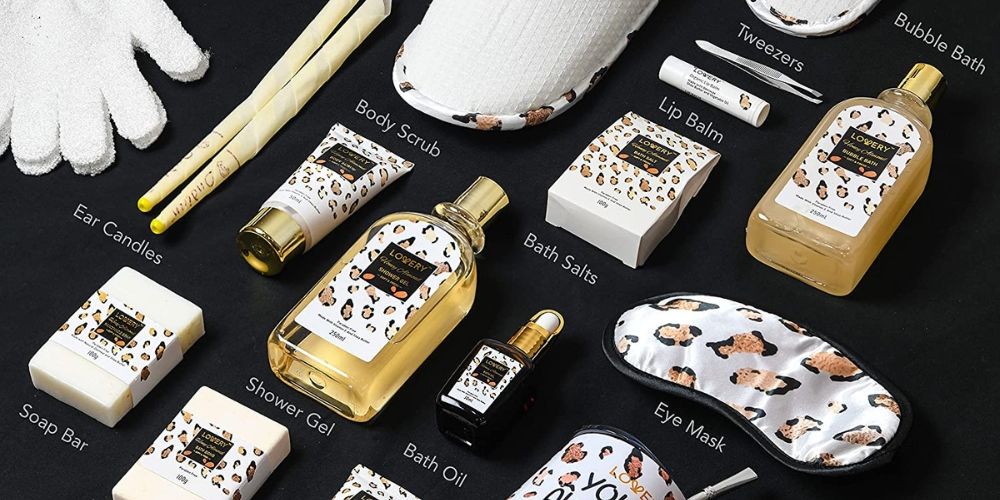 Show your love and appreciation for grandma with the gift of relaxation and self-care. Pamper her with a deluxe spa gift basket filled to the brim with high-quality bath and body products, candles, and other indulgent essentials. Give her the gift of a spa-like experience from the comfort of her own home, allowing her to unwind and rejuvenate her mind, body, and soul. A gift basket like this is one of the best Mother's Day gifts that you can give to your grandma, offering a luxurious and thoughtful experience that is sure to make her feel cherished and loved.
A Creative Painting By Numbers Kit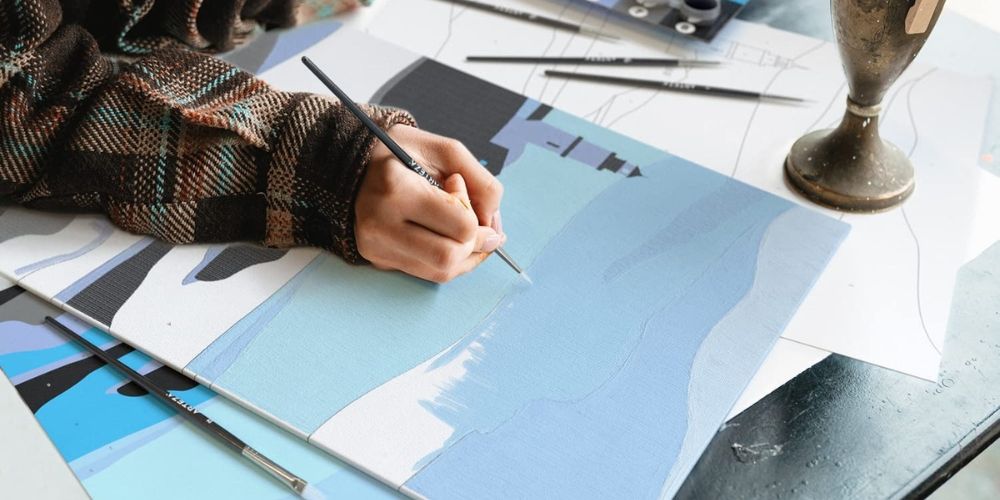 If your grandma loves to paint or is looking for a new hobby, a paint-by-numbers kit is a perfect gift. Arteza offers a wide selection of beautiful designs to suit her interests, from landscapes to animals. Each kit includes high-quality canvas, brushes, and paints, making it an enjoyable and stress-free artistic experience.
A Heartfelt Memory Journal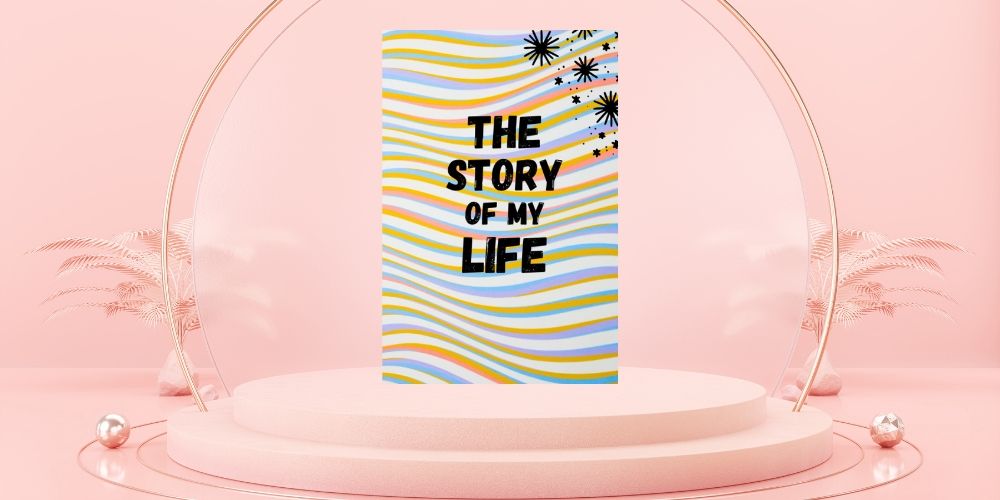 Give your grandmother the opportunity to share her life story and precious memories with a thoughtful gift like this memory journal. The "Story of My Life" journal by Piccadilly is designed to help her record her personal history, with thought-provoking prompts and space for photographs, ensuring her legacy is preserved for future generations.
A Cozy Weighted Blanket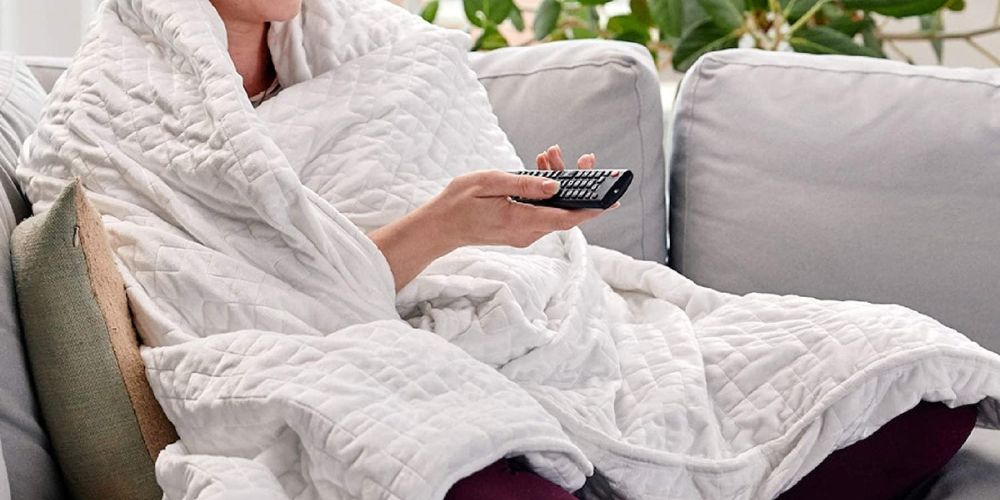 Help your grandma get a better night's sleep with a cozy weighted blanket from Gravity Blankets. These blankets provide gentle pressure that can help reduce anxiety and improve sleep quality. Choose the appropriate weight based on her size and preference for maximum comfort.
A Stylish Reading Glasses Holder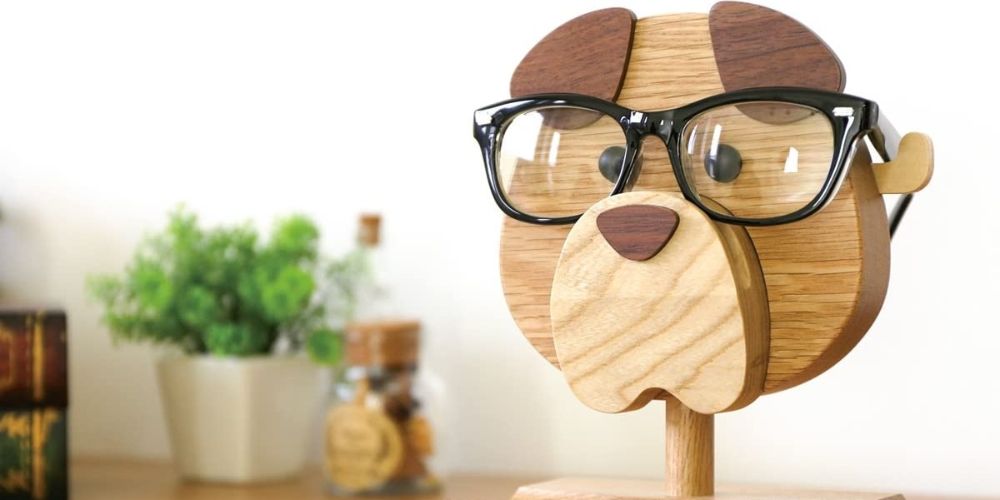 If your grandma is always misplacing her reading glasses, this elegant glasses holder is a practical and attractive solution. The eyeglass holder is designed to keep her glasses safe and accessible, while adding a touch of style to her nightstand or coffee table.
A Customized Star Map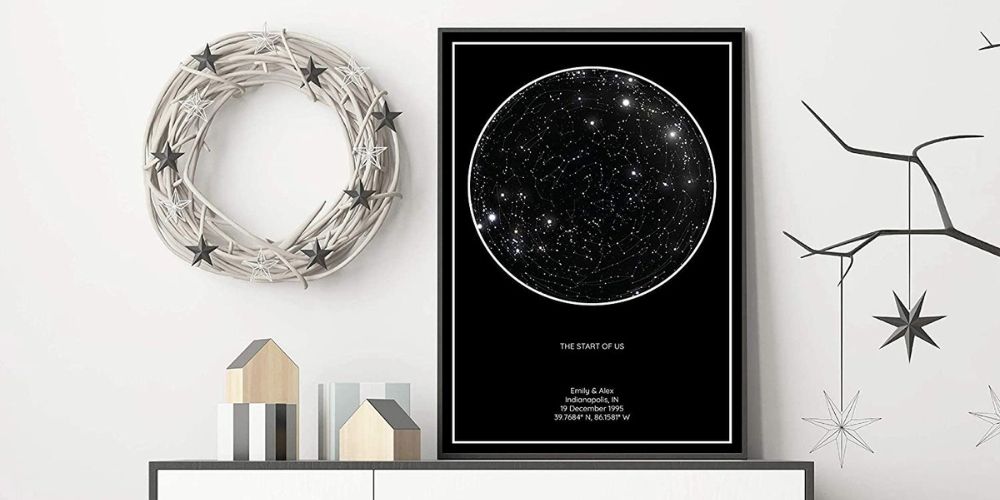 Celebrate a special date in your grandma's life with a customized star map. This unique gift features an accurate representation of the night sky on a specific date and location, such as her wedding anniversary or the birth of her first grandchild. The map can be printed on high-quality paper or canvas and framed for a stunning piece of personalized art.
A Relaxing Aromatherapy Diffuser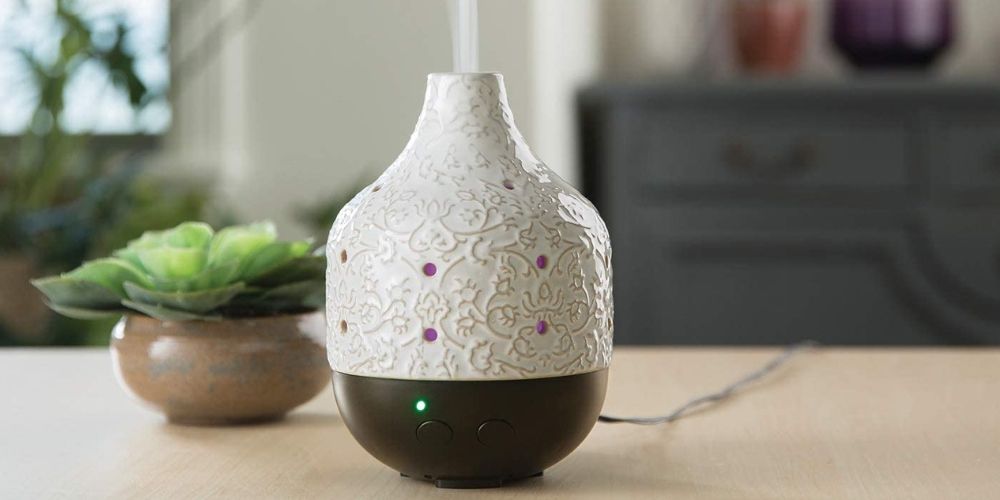 Help your grandmother create a calming and relaxing atmosphere in her home with an aromatherapy diffuser. This beautifully designed diffuser is made from high-quality ceramic and uses ultrasonic technology to diffuse essential oils, creating a soothing ambiance and filling her space with delightful scents.
A Charming Recipe Tin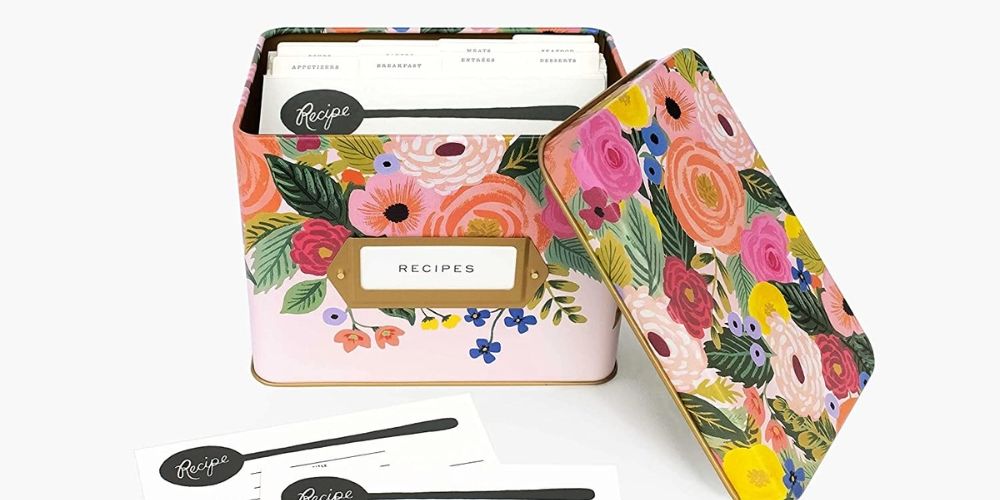 Gift grandma this recipe tin from Rifle Paper Co. Not only is this tin practical for keeping cherished recipes organized, but its beautiful floral design will also add a touch of elegance to her kitchen. A thoughtful and functional present, the Rifle Paper Co. Recipe Tin will be a delightful addition to her cooking routine, allowing her to treasure and preserve family memories for years to come.
A Stunning Herb Garden Set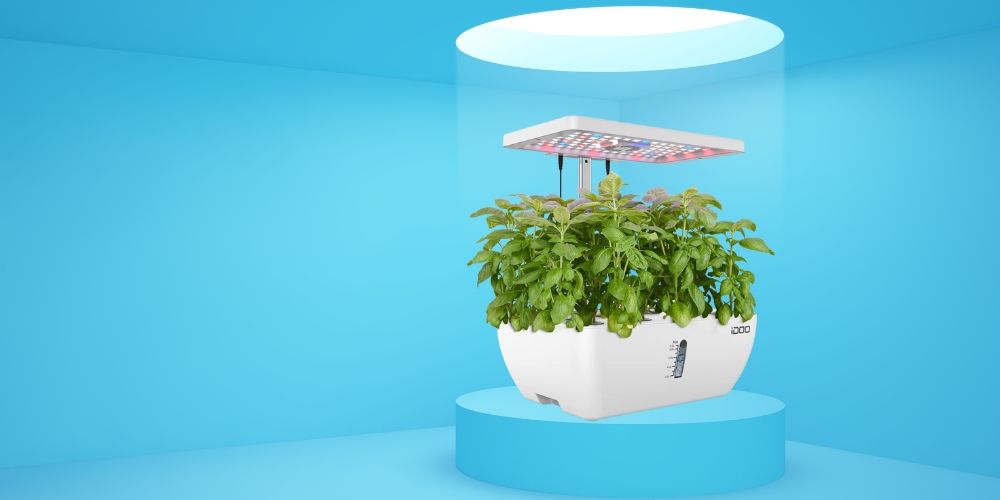 Turn your granma windowsill or garden into an oasis with this Herb Starter Set! Combining both stylish beauty and practical functionality, it's perfect for aspiring green thumb grandma.
A Sentimental Charm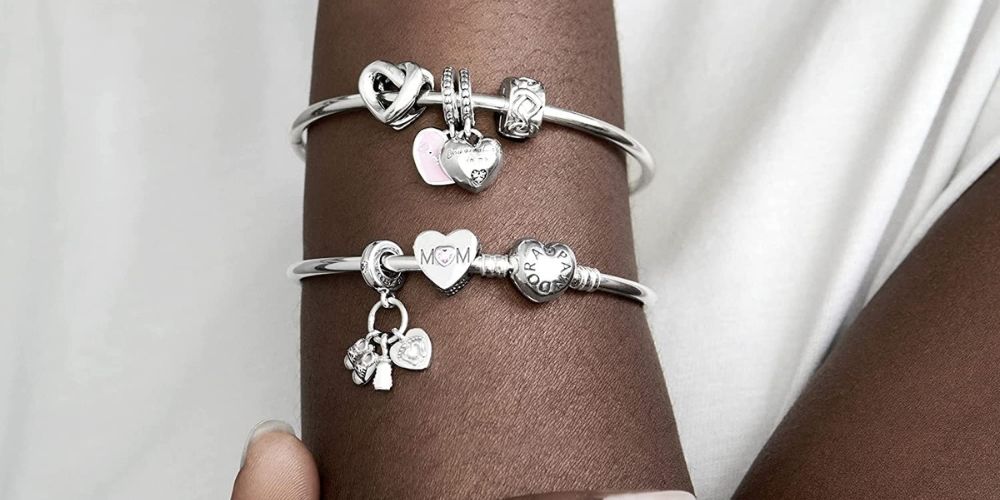 Add a little sparkle to your grandma's life with the Pandora "Grammy" charm! This sterling silver jewelry is sure to be loved by any stylish grandparent and will definitely show off their most cherished title.
Ultra-Comfortable Sheepskin Slippers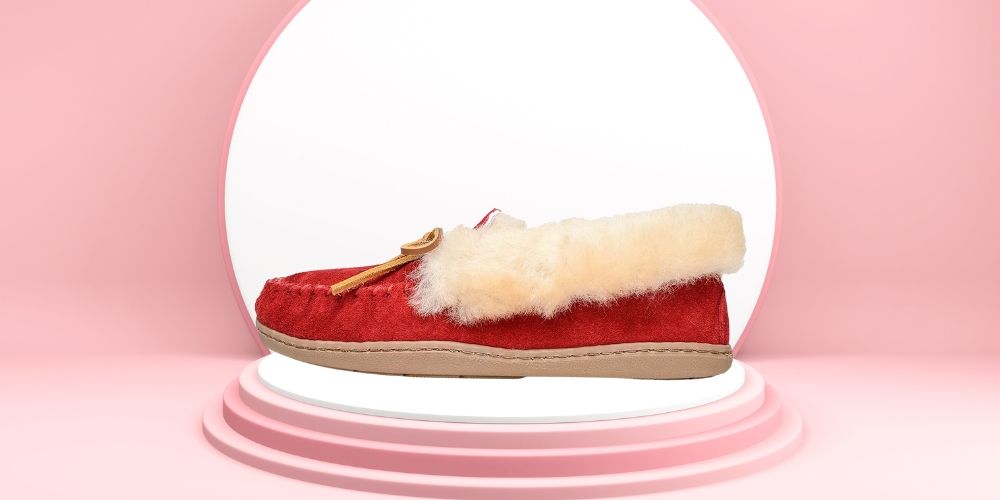 Minnetonka Shearling Slippers are a classic and cozy gift she'll adore. Made with genuine Alpine sheepskin and featuring a non-skid, waterproof sole design, these slippers offer both comfort and practicality.
A Luxurious Rose-Scented Candle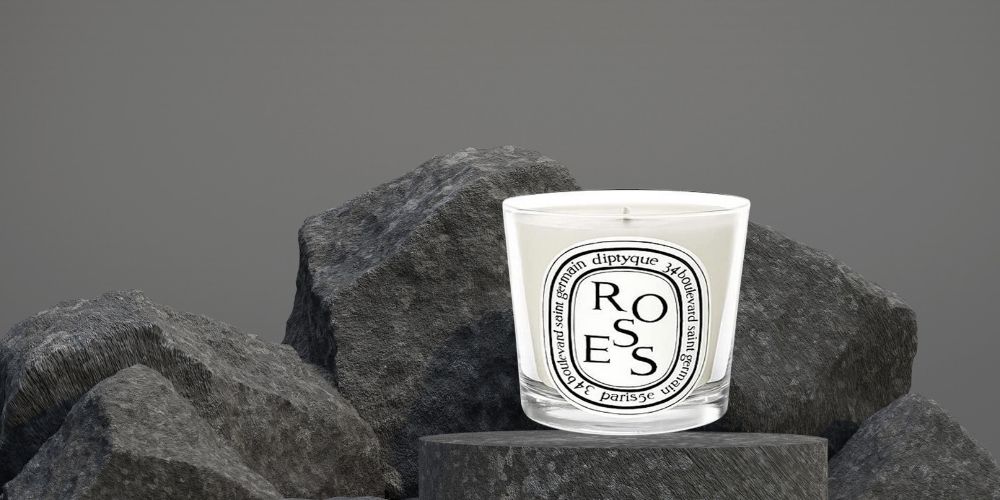 Diptyque's Roses Candle is a perfect alternative to real roses, offering a dreamy floral fragrance and an elegant ceramic vessel that she can repurpose.
A Vintage Plant Mister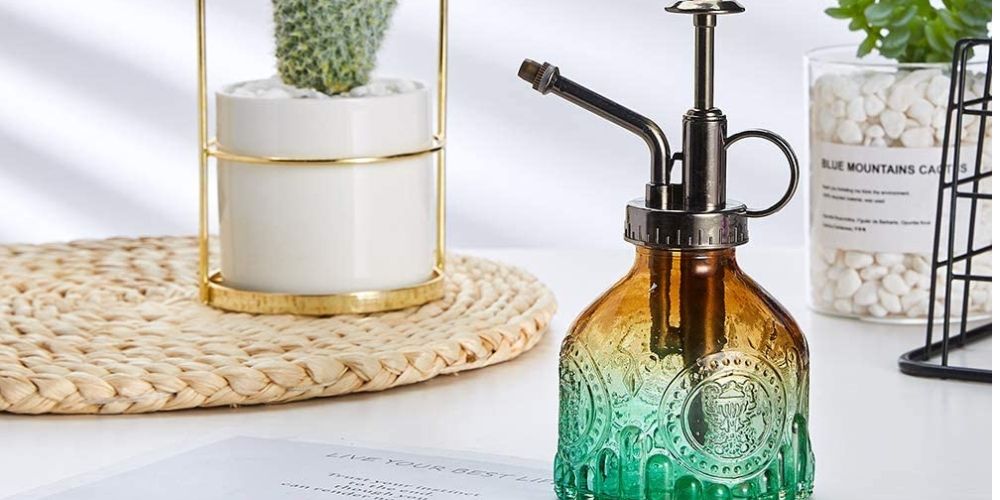 For the green-thumbed grandma, Glass Plant Mister is both functional and beautiful, featuring a polished brass-finish spritzer and heirloom look.
A Box of French Macarons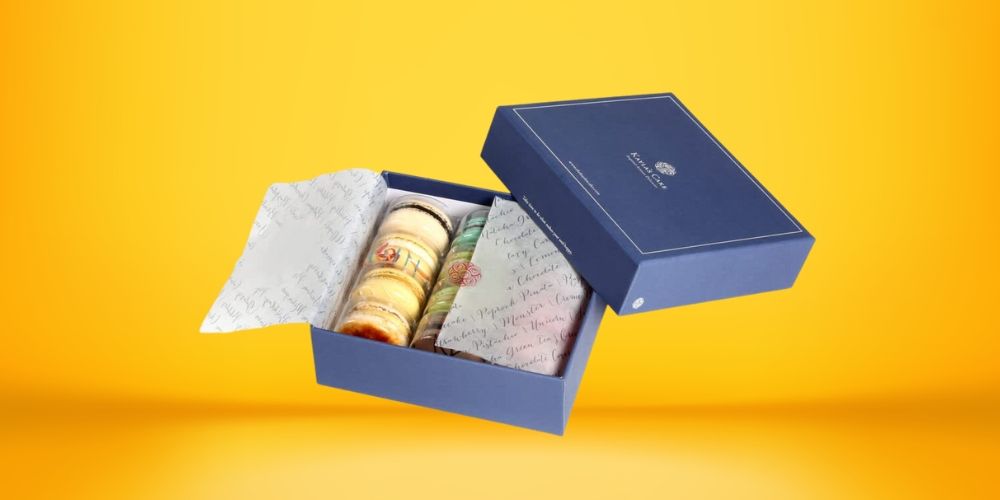 Treat her to a delectable assortment of legendary macarons, complete with classic flavors and seasonal surprises in charming packaging.
Elevate Her Kitchen Décor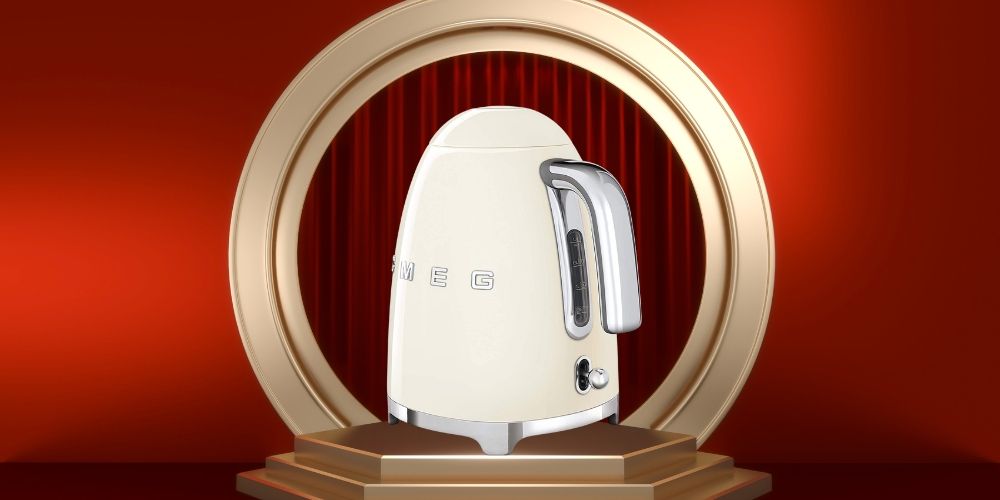 Add a touch of vintage charm to her kitchen with Smeg's Electric Kettle. Available in 8 vibrant colors, this retro-inspired kettle will make her daily tea ritual even more delightful.
A Cozy Blanket Knitting Kit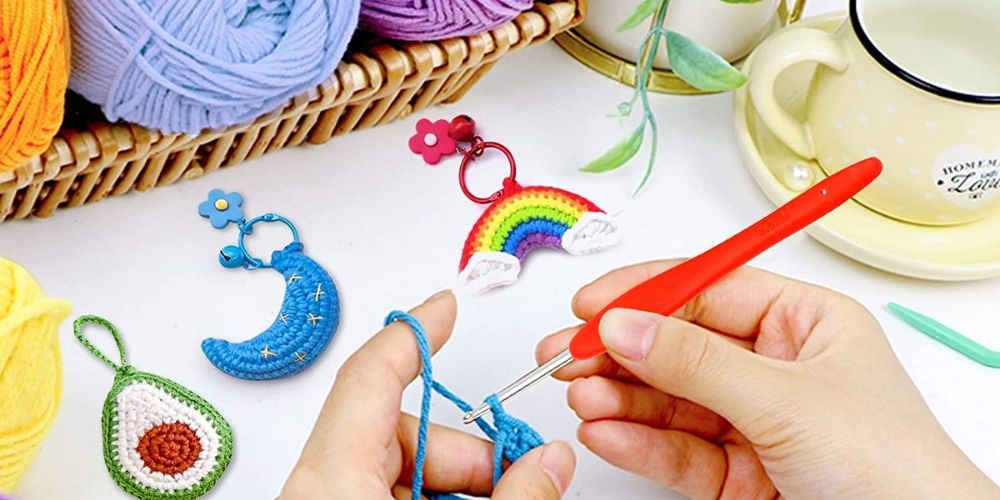 This Knitting Kit offers everything she needs to create a warm and snug blanket. Complete with wool yarn, knitting needles, and an easy-to-follow pattern, this kit makes knitting fun for all ages that will surely create a special bond between you and your grandma.
A Timeless Jewelry Box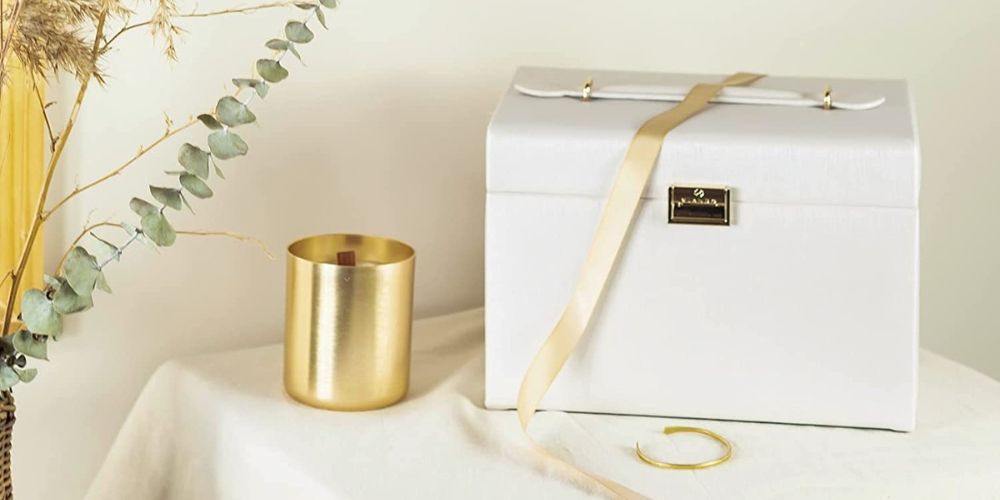 Leather Jewelry Box is a sophisticated and durable storage solution for her most treasured accessories.
A Personalized Plush Robe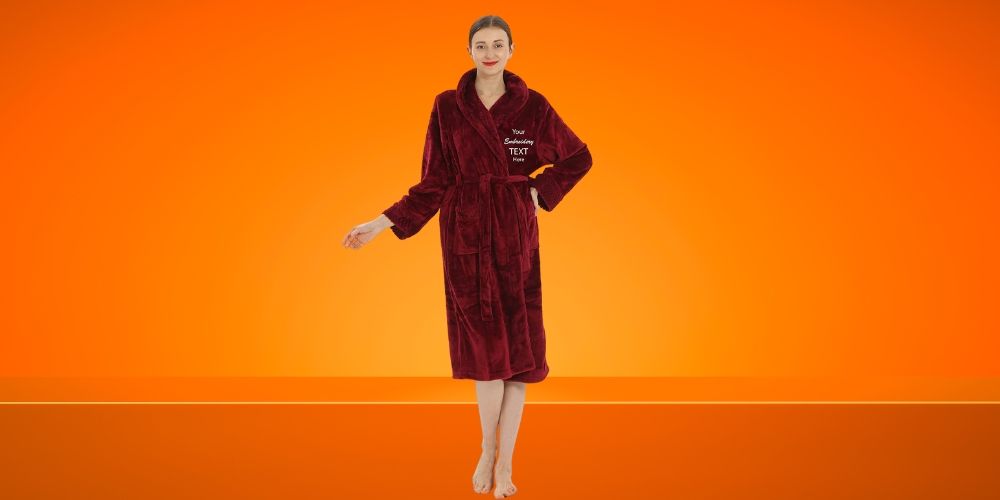 Upgrade her loungewear with a Plush Bath Robe. Add a personal touch by monogramming her initials for a truly unique gift.
Eternity Roses for a Year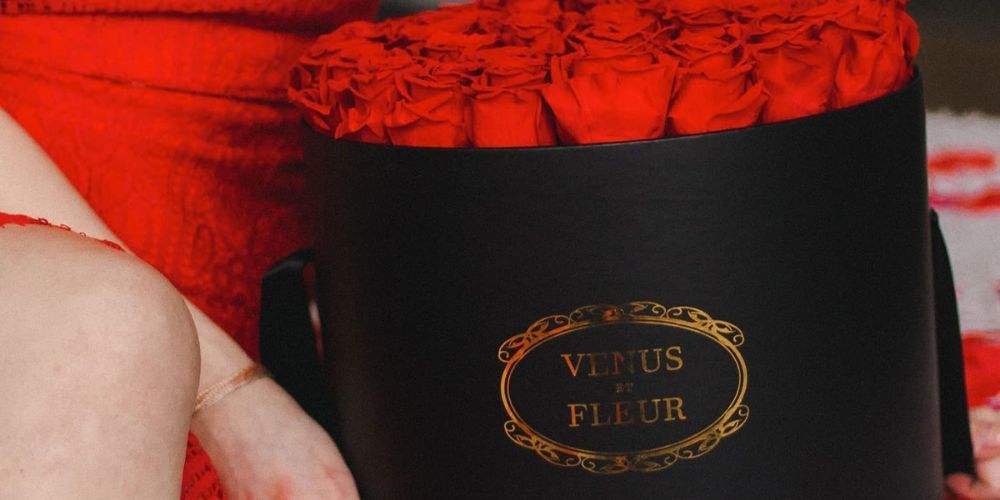 Surprise her with Venus Et Fleur's Eternity Roses, a breathtaking bouquet of up to 42 blooms in a beautiful box that lasts for an entire year.
Final Thoughts
This Mother's Day, make sure your grandma knows just how special she is with one of these inspired presents. She'll love tending her garden in style with gardening gloves and a personalized watering can - or being reminded daily of the bond you two share through a beautiful photo calendar.
No matter what grandmas' passions may be, this list has something that will warm her heart! Pamper her like royalty by showing off your thoughtful side; give Grandma an unforgettable spa experience right at home to let her know how much you treasure having them around.
Make her special day even more memorable with one of the best gifts that she's ever received. Celebrate your grandma and all of the love and joy that she brings to your life with a heartfelt gift that she will treasure for years to come.
Comments