This post may contain affiliate links, please see our privacy policy for details.
Organic hair care has been on the rise in recent years, and for good reason. More people are aware of the potential dangers of chemically processed products and are looking for a safer alternative that still gives them beautiful, healthy-looking hair.
Many organic hair care products utilize natural ingredients that are better for both our environment and our bodies—plus they often deliver better results than their non-organic counterparts! In this post, we'll look at why organic hair care matters and some of the benefits you can expect when making the switch to natural products.
How To Choose Organic Hair Products
Organic hair products are becoming increasingly popular as we become more aware of the potential dangers of chemically processed products, and for good reason! When making the switch to using organic hair care products, there are certain things you need to consider that can help you make the best decision for your unique hair type and goals. In this blog post, we'll walk you through the process of choosing organic hair products and provide tips for getting the most out of them.
Research Ingredients
The first step in choosing organic hair products is to take a look at what non and organic ingredients they contain. Many organic products will be labeled "certified organic" or will include several natural ingredients noted on their packaging. Take some time to read labels carefully and research any unfamiliar ingredients so that you know exactly what benefits they will bring to your hair care routine.
Research Brands & Read Reviews
Once you've identified some potential options, it's important to research the brands behind them and read reviews from other customers. This can give you a better idea of how effective each product is, as well as whether or not it meets your specific needs. Plus, with so many options out there, it's always wise to double-check that the product is actually certified organic—otherwise, it may just be labeled as such without meeting all the criteria necessary for true organic status.
Consult With A Professional
When making major changes to your hair care routine, it's always smart to consult with a professional such as your stylist or a trusted salon. They can help you narrow down which products will work best for your individual needs and answer any questions that arise along the way.
Proper Application Is Key
Finally, don't overlook one of the most important aspects of getting great results with any product: proper application! Make sure to read instructions carefully before using a new product and follow them consistently each time in order to get optimal results from whatever organic options you choose.
With these tips in mind, finding an organic option that works for your unique needs should be much simpler—allowing you to enjoy beautiful, healthy-looking hair without sacrificing safety or quality!
Our Favorite Organic Hair Care Products to Try
When it comes to taking care of our hair, organic products are often the best choice for protecting our bodies from harmful chemicals and toxins. Even better, there are now many organic products that are just as effective (and sometimes even more so!) as their chemical counterparts. In this blog post, we'll share some of our favorite organic hair care products and explain why they're so great. Read on to get the scoop!
Organic Shampoos
Organic haircare products are all the rage right now, and for good reason! Not only are they better for the environment, but they're also gentler on our scalps and hair. But with so many organic shampoos on the market, it can be hard to figure out which ones are really worth buying. We've done the research and rounded up some of our favorites below!
If you've never tried shampoo bars, you should definitely give Schizandu Organics Shampoo Bar a go! Made in small batches with only organic oils, herbs, and essential oils - plus NO additives or toxins- this shampoo bar is the real deal. Not only does it lather up nicely (hello clean scalp!), but your locks will be left feeling soft & smooth without that dreaded greasy residue. With vitamins & minerals to help promote hair growth too? We're hooked!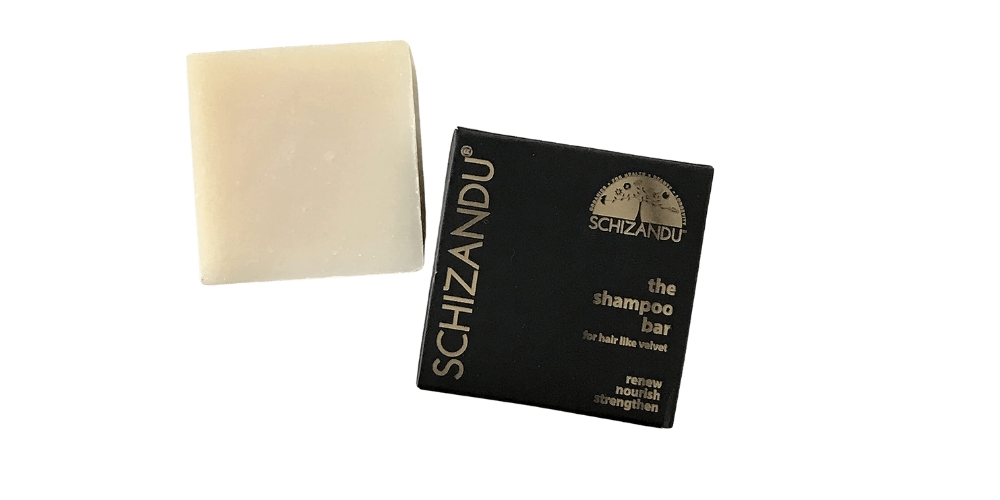 Boost your tresses with Avalon Organics' Rosemary Volumizing Shampoo! This certified organic formula is made up of plant-based botanicals, essential oils, and no GMOs, parabens, or harsh preservatives. Plus their cruelty-free ingredients are recognized by the Leaping Bunny Program so you can feel good about using it every time you wash your hair. And a little goes a long way - this powerful shampoo helps to invigorate scalps and add fullness while strengthening weakened strands for gorgeous results that last all day.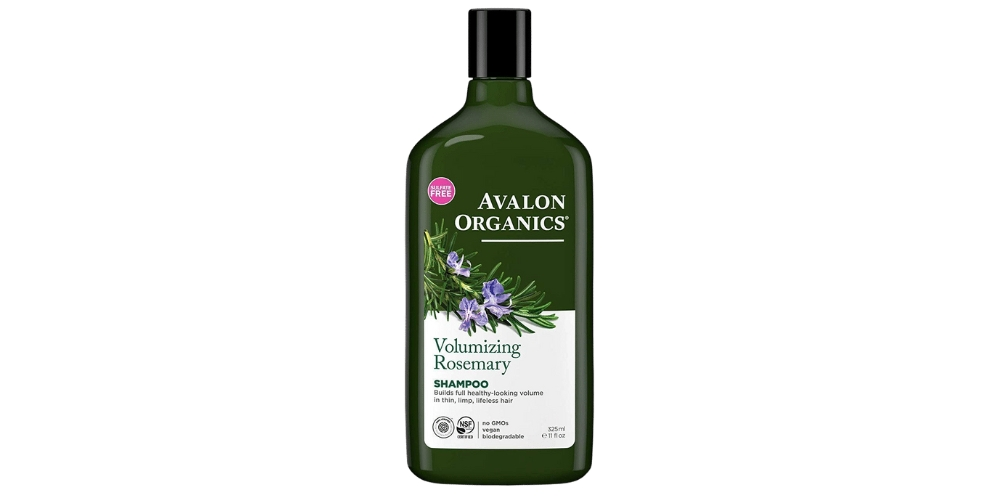 Organic Conditioners
Organic conditioners are a great way to maintain healthy hair without any of the harsh chemicals or toxins you find in many store-bought options. Plus, they often come packed with extra benefits like strengthening and moisturizing ingredients. We've rounded up four of our favorite organic conditioners below!
Formulated with biotin b-complex and certified organic ingredients, this creamy conditioner helps nourish weakened strands while giving you a bouncy shine. An indispensable must for those who want more body and fullness to their thinning locks - get ready for a crowning glory worthy of royalty!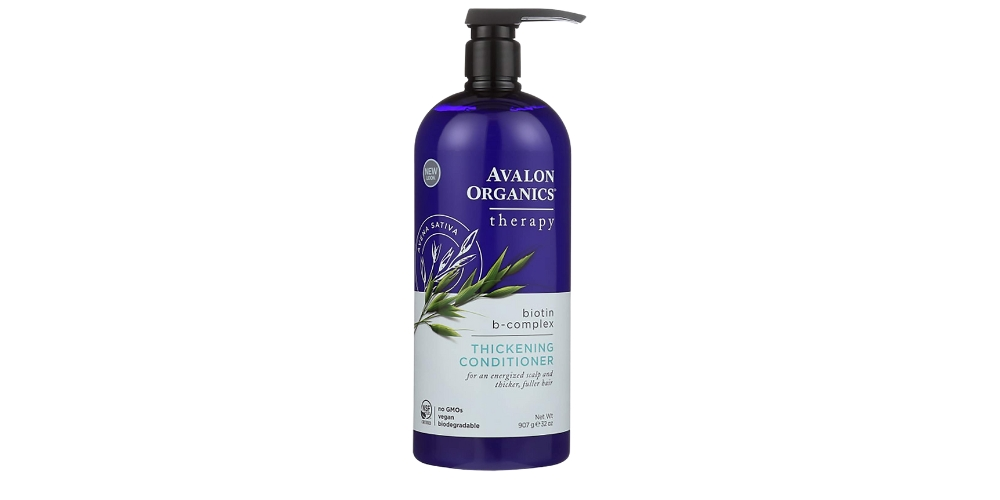 Mielle Organics Pomegranate & Honey Detangling Conditioner
If you're looking for a product to help tame thick, curly hair but don't want to lose out on the natural vibes then Mielle Organics Pomegranate & Honey Detangling Conditioner is your go-to. It's made with naturally derived ingredients like honey and pomegranate extract that help soften and detangle strands while also providing protection from heat-styling tools. This lightweight formula is perfect for those with wavy or curly hair types that need some help taming unruly locks. Plus, it smells wonderful!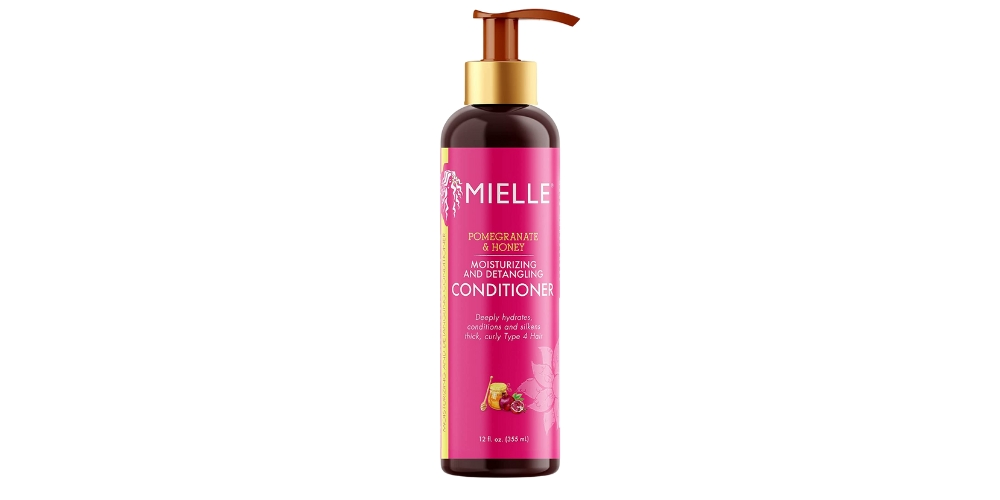 If you're on the hunt for a conditioner that'll take your hair game to the next level, True Botanicals Organic Nourishing Conditioner is calling your name! It's SO light yet effective - it helps replenish chemically treated hair so every strand looks soft and silky. Plus its rich-yet-lightweight formula works wonders from root to end. But wait there's more – this luxurious luxe treat also smells like citrusy heaven (YAS) and will leave with gooood vibes all around since it's certified nontoxic, paraben free, sulfate free, vegan & cruelty-free.. So don't deny yourself some beauty TLC!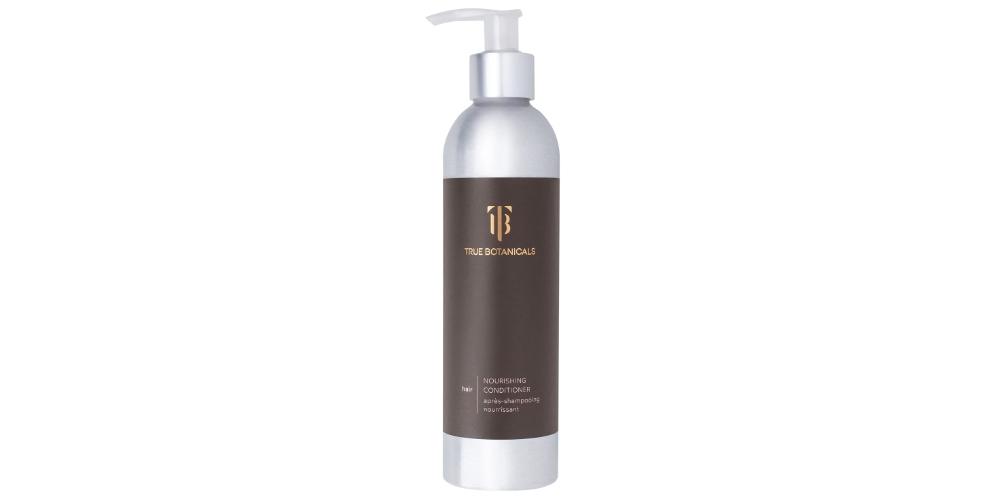 Struggling with dry, chemical-treated hair? Forget about split ends and frizz - John Masters Organics' organic Rose & Apricot Hair Mask is here to bring life back into your locks. This organic hair mask is the perfect way to refresh severely damaged strands. Bring life back into dull locks for smooth, glossy perfection in no time!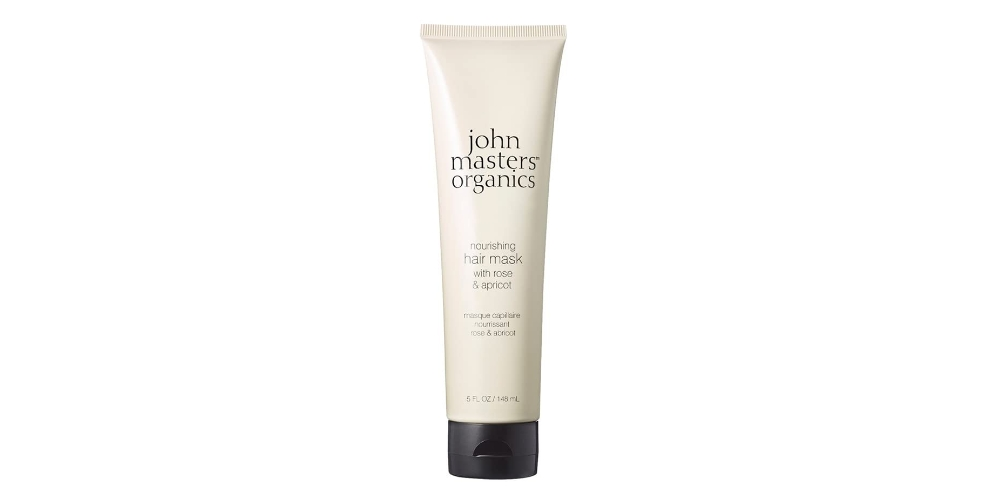 With these amazing organic conditioners at hand, your tresses will be looking healthier than ever in no time! So go ahead and give them a try—our hair will thank us later!
Organic Oils/Leave-ins
Organic oils and leave-ins are key to achieving healthy, nourished hair. Not only do they provide the hair with essential vitamins and nutrients, but they also help to protect against heat damage and split ends. Below, we've rounded up our favorite organic oil treatments that will leave your dry hair feeling luxuriously soft and looking healthier than ever!
Give your hair the royal treatment with this OG product! Organic Root Stimulator's Olive Oil Hair Lotion will give you longer-lasting hydration without weighing down your tresses. This legendary lotion penetrates deep into each strand, providing essential oils to healthier scalp conditions and smoother ends - an all-purpose trick for when life gets hectic!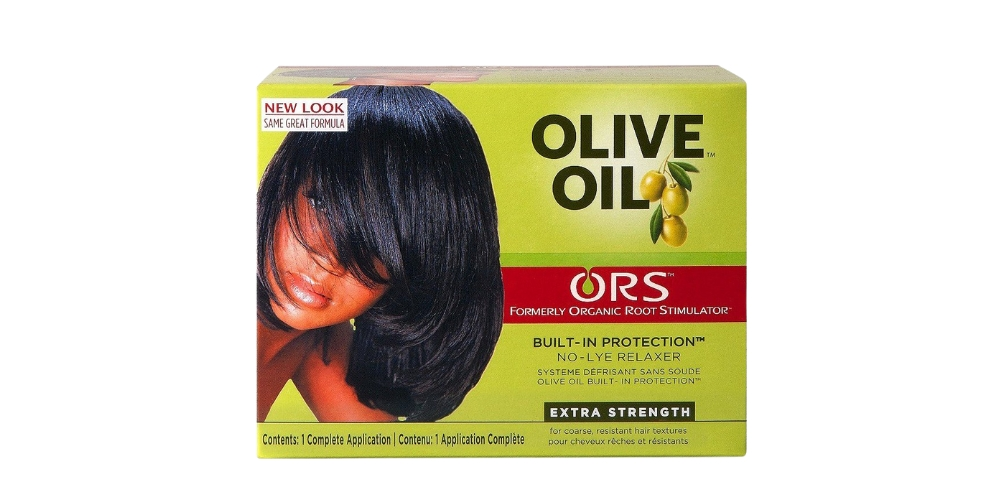 Give your hair a much-deserved break with this luxe coconut oil. This light yet moisturizing hair oil provides hydration and volume without leaving a greasy residue behind. Ideal for thick, coarse strands in need of some TLC! Plus, it's made with 100% plant-based ingredients that are safe even on color-treated hair.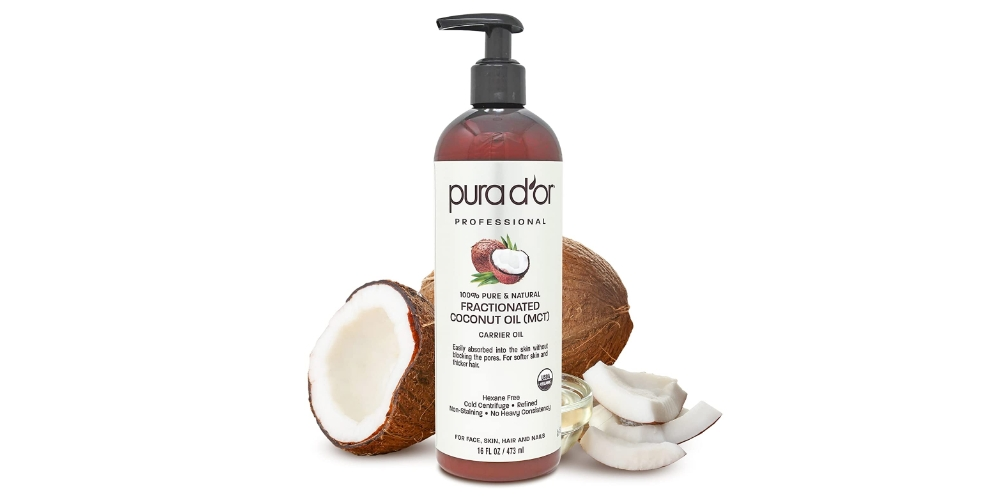 This luxurious blend of vegan ingredients is clinically proven to give you the healthy, shiny tresses you deserve. Infused with natural oils like avocado and shea butter, just a few drops can provide intense hydration and strength that lasts all day long. It works for thick or fine hair every time so say goodbye to dull strands and hello to soft luscious locks after just one use as either a leave-in conditioner or strengthener – treat yo self today!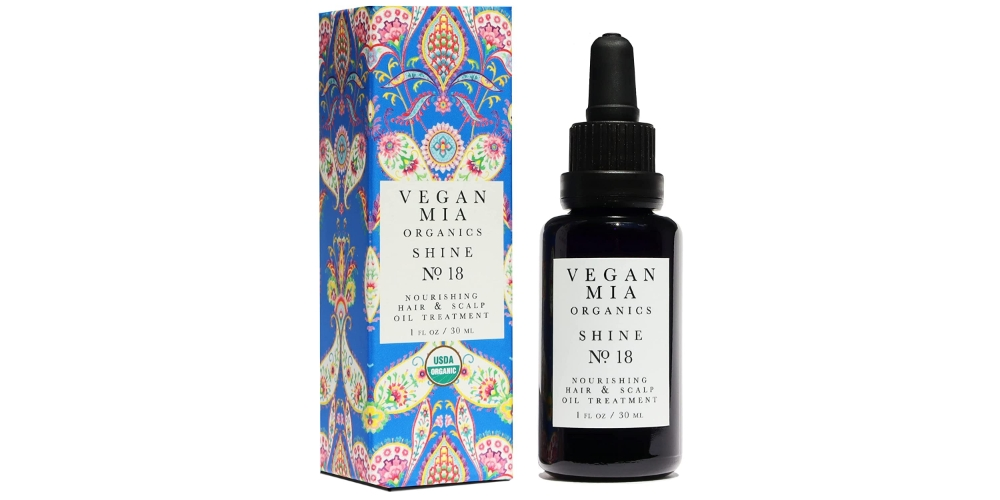 Organic Styling Products
Tired of harsh chemicals in your everyday styling products? Then switch to healthier and more natural options with these organic styling products! We've rounded up our favorites below.
Tame your tresses and keep them looking glossy, healthy, and oh so fab - without the harsh chemicals. This vegan spray gel harnesses aloe vera juice to give hair an amazing shine with easy styling... all while being free from parabens, clean, cruelty-free, AND organic (with 95% or more of its content USDA approved)! Who knew gorgeous hairstyles could be made in a sustainable way? Plus you get medium all-day hold with no flaky residue for senses as sweet as a honeycomb. What are you waiting for babes?!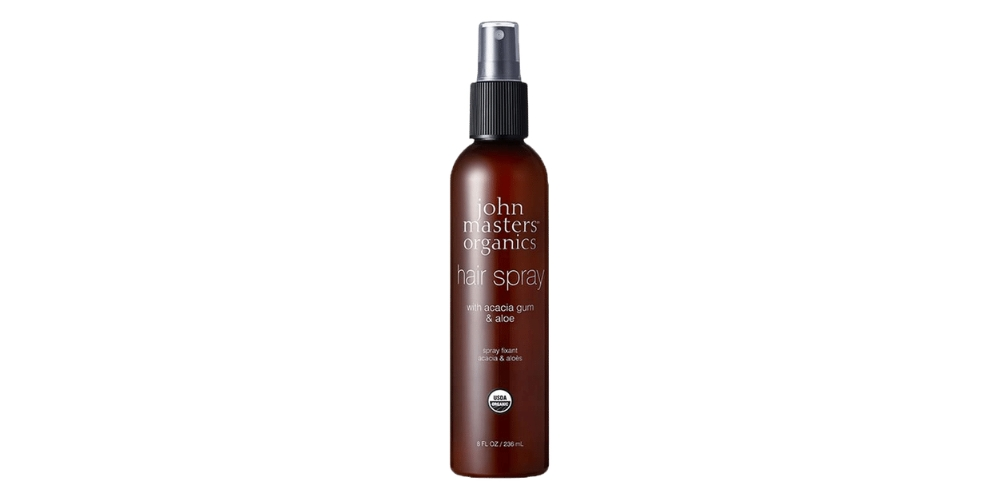 Amp up any 'do with Innersense Organic Beauty's Natural I Create Waves Pink Himalayan Salt Spray. This ethically-sourced, wildcrafted blend of plant extracts provides hydration and hold without weighing down your tresses, plus give it a heavenly scent! Get ready to welcome in touchable soft waves or bring some extra oomph to day 2 hair – this unique spray is ideal for all kinds of locks so get spritzing!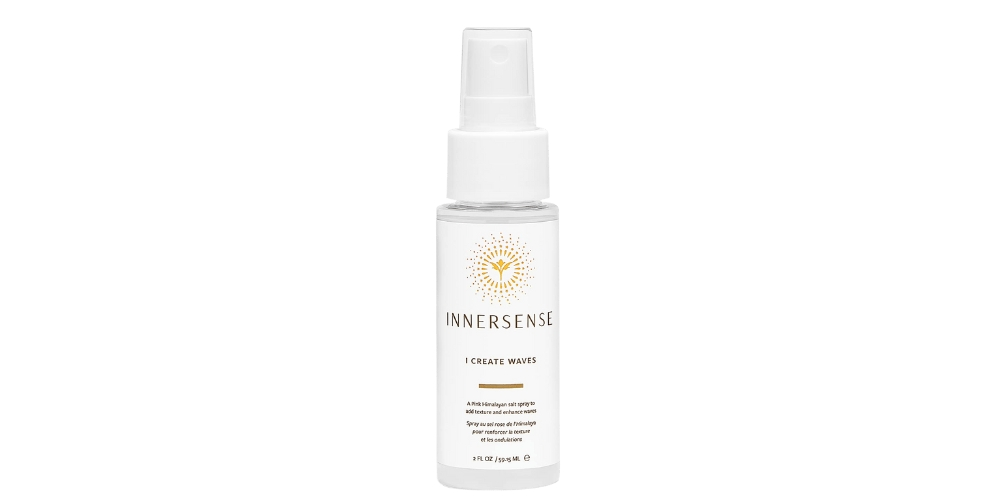 Organic Excellence Wild Mint Hair Styling Spray is a great way to keep your style in place all day long without sacrificing quality or health. It contains a unique blend of botanical oils that add body and control while fighting frizz. Plus, the minty scent will leave you feeling refreshed! So say goodbye to harsh chemicals in your styling routine and say hello to these organic alternatives instead – they won't disappoint!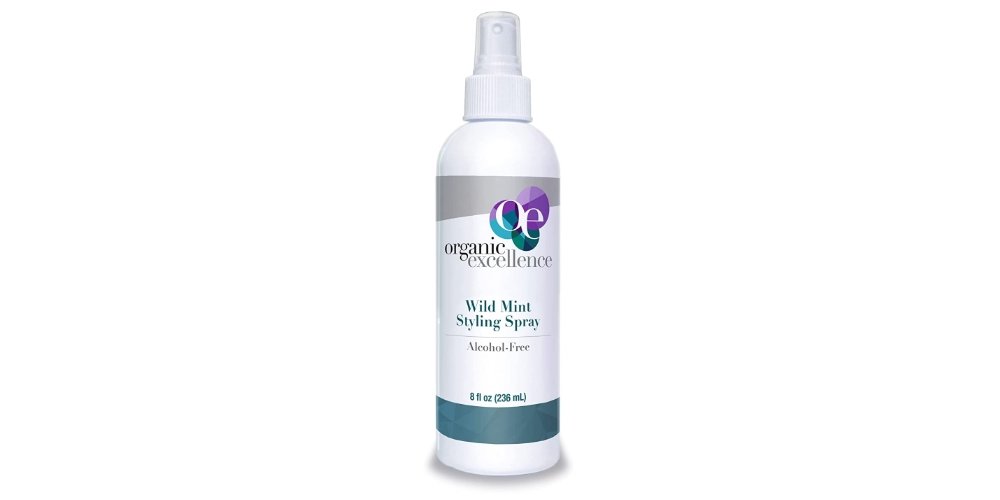 Organic Hair Care Products FAQ
Organic hair care products are a great way to maintain healthy, beautiful locks without exposing yourself to harsh chemicals. But with so many organic options out there, it can be hard to know what exactly you should look for – so we've put together this FAQ to help!
What Are the Benefits of Using Organic Hair Care Products?
Organic hair care products provide nutrients, antioxidants, and vitamins that nourish and protect the hair from damage and breakage. They also work to moisturize dry, brittle strands and help retain existing keratin levels for healthier-looking locks. And because they don't contain any synthetic ingredients, these products are much gentler on your tresses than traditional alternatives.
Are All Organic Hair Care Products Natural?
Not necessarily. While most natural hair care products are organic, not all organic products are entirely natural. For example, some organic products may contain non-natural ingredients such as sulfates or parabens. Be sure to do your research before purchasing an organic product—always read the list of ingredients!
How Do I Choose The Right Organic Hair Care Product For Me?
The type of organic product you choose depends on your particular hair type and needs. Consider things like the amount of moisture or hydration your strands need, any specific styling requirements you have, and whether you have colored hair or not. Once you know what qualities you're looking for in a product, it will be easier to find one that's right for you!
By choosing an organic haircare product over a conventional alternative, you can give your tresses all the benefits of a healthy routine without worrying about harmful toxins or chemicals getting into your body. With these FAQs in mind, finding the perfect product for your mane will be easier than ever!
Final Thoughts
Organic hair care products are a great way to nourish and protect your locks without exposing yourself to harsh chemicals. With the right product, you can give your tresses all the benefits of a healthy routine without worrying about toxins or unhealthy ingredients. By taking into account factors such as moisture levels, styling requirements, and colored hair types when selecting an organic haircare product, you will be able to find one that is perfect for you! So don't wait any longer—start shopping around for organic hair care today and give your mane some much-needed TLC!
Comments