This post may contain affiliate links, please see our privacy policy for details.
Winter is finally waving goodbye, and the lively hues of spring are starting to pop up everywhere. It's the perfect time to add a splash of color and fun to your wardrobe. Spring fashion is all about embracing fresh, spirited styles that make you feel like anything is possible. In this blog post, we're going to chat about the idea of a spring dress checklist, which will be your trusty guide for picking the perfect dress for every occasion this season. Building a versatile collection of dresses is the secret to always looking fabulous and being ready for any event that comes your way. So, let's jump right in and browse to discover the must-have spring dress styles for every event on your social calendar!
Factors to Consider When Choosing a Spring Dress
Dress code and occasion
When selecting a spring dress, it's essential to consider the dress code and the type of event you'll be attending. Is it a casual picnic or an elegant evening soirée? Understanding the occasion's atmosphere and expectations will help you choose a dress that strikes the perfect balance between style and appropriateness. Keep in mind that different events may call for different dress lengths, necklines, and levels of formality.
Comfort and ease of movement
To fully enjoy any event, it's essential to prioritize your comfort, which is why it's crucial to choose a spring dress that allows for easy movement and feels good to wear. Opt for breathable fabrics such as cotton, linen, or silk to ensure you feel fresh and comfortable all day long. Additionally, pay attention to the dress's cut and silhouette, making sure that it suits your body and offers enough room to sit, stand, or dance without any inconvenience.
Weather-appropriate materials and designs
Spring weather can be unpredictable, with warm sunny days and chilly evenings. To stay stylish and comfortable, opt for weather-appropriate materials and designs. Light layers, such as a chic cardigan or shawl, can be added or removed depending on the temperature. Choose dresses made from lightweight, breathable fabrics for warmer days and slightly heavier materials, like light wool or structured cotton, for cooler occasions.
Personal style and body type
Finally, don't forget to take your personal style and body type into account when choosing a spring dress. Embrace your individuality and select a dress that reflects your unique personality and taste. Experiment with colors, patterns, and silhouettes that flatter your body shape and make you feel confident. Remember that the most important aspect of any outfit is how it makes you feel – so choose a dress that makes you feel like the best version of yourself!
The Essential Spring Dresses
Casual Daytime Event Dress
A casual daytime event dress is a versatile and comfortable option perfect for occasions like picnics, brunches, or family gatherings. These dresses are typically made from lightweight materials and feature relaxed silhouettes, making them perfect for daytime wear. Look for styles that are chic yet easy-going, allowing you to enjoy the event in style and comfort.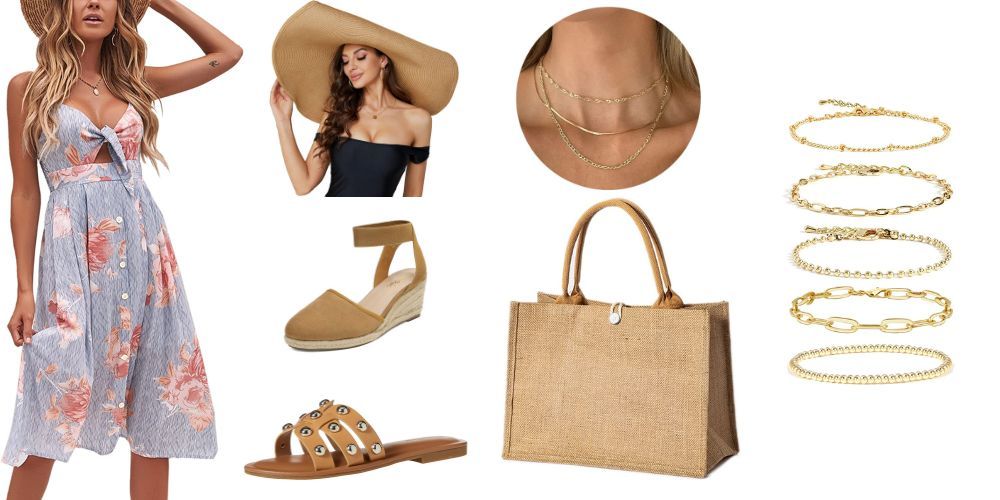 Featuring a comfortable wrap design that accentuates your figure, this dress is perfect for creating a gorgeous silhouette that's both flattering and comfortable. The midi length of the dress adds a touch of elegance, while the vibrant floral print adds a pop of freshness to the outfit, making it perfect for springtime events.
Wondering how to accessorize this beautiful dress? Why not pair it with some tan flat sandals or beige espadrilles for a laid-back yet chic look? A woven or straw tote bag is the perfect complement to this breezy dress, keeping the look casual and comfortable. Add some subtle sparkle with a delicate pendant necklace and thin bracelets.
And top off your look with a wide-brimmed sun hat to protect your face from the sun while adding a touch of sophistication to your outfit. With just a few simple accessories, you can create an effortlessly beautiful look that will turn heads at any casual daytime event!
RELATED ARTICLE: Discover our cozy collection of chunky jewelry that'll effortlessly elevate your outfit! Check out these fabulous finds and more to amp up your style game. Explore our top picks now!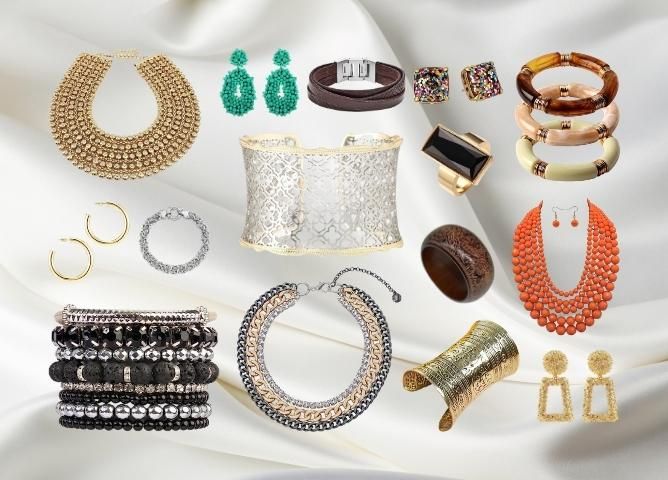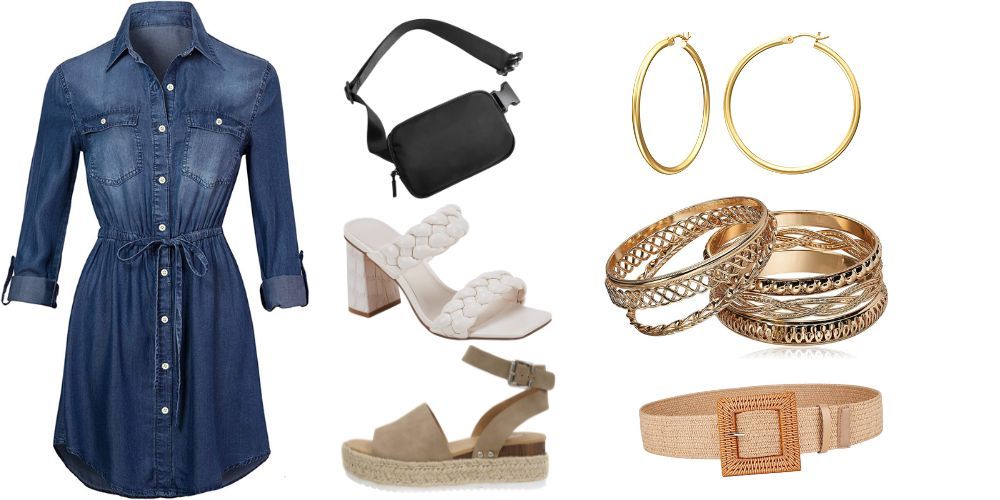 Made from soft chambray denim, this dress is comfortable and easy to wear, yet still looks polished and put-together thanks to its collared neckline and button-down design. Plus, with its waist ties, you can accentuate your curves and show off your figure.
But don't just stop at the dress - take your outfit to the next level with some key accessories! Add some height with a pair of heeled sandals or wedges, cinch your waist with a stylish belt, and add a pop of personality with a contrasting crossbody bag. And don't forget to have some fun with your jewelry - a pair of hoop earrings and a stack of bangles can add a playful touch to your look.
Office-Appropriate Dress
An office-appropriate dress is a professional and stylish option suitable for any women at the workplace. These dresses typically feature tailored silhouettes and modest designs, ensuring that you look polished and put-together. Opt for dresses with conservative necklines and hemlines that adhere to office dress codes while still showcasing your personal style.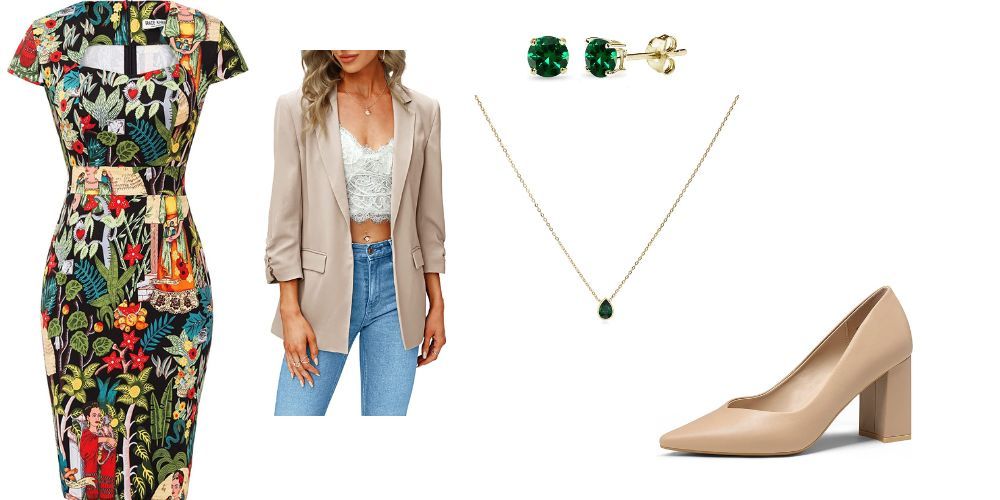 This classic silhouette creates a polished appearance, while the cap sleeves add a touch of feminine charm. Not only will you look great, but you'll feel confident and powerful in this professional dress. But don't just take our word for it - follow these tips to maintain a polished look all day long.
Pair your sheath dress with a classic blazer or tailored jacket for an office-ready look that will turn heads. Opt for closed-toe pumps or kitten heels in a neutral color to complement the dress, and choose understated jewelry, like a simple pendant necklace and stud earrings, for a refined touch. Finally, keep your hair neat and professional with a sleek bun or a low ponytail, and you'll be ready to take on the day in style!
RELATED ARTICLE: Explore our fabulous spring dress finds and get ready to bloom into a fashionista! Embrace your style and rock the season with confidence.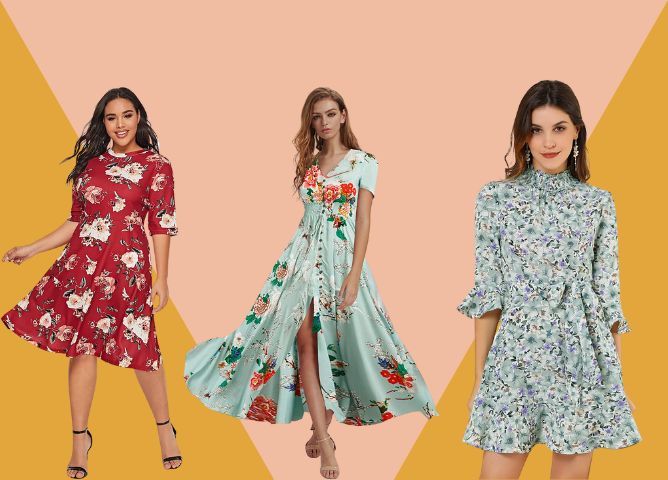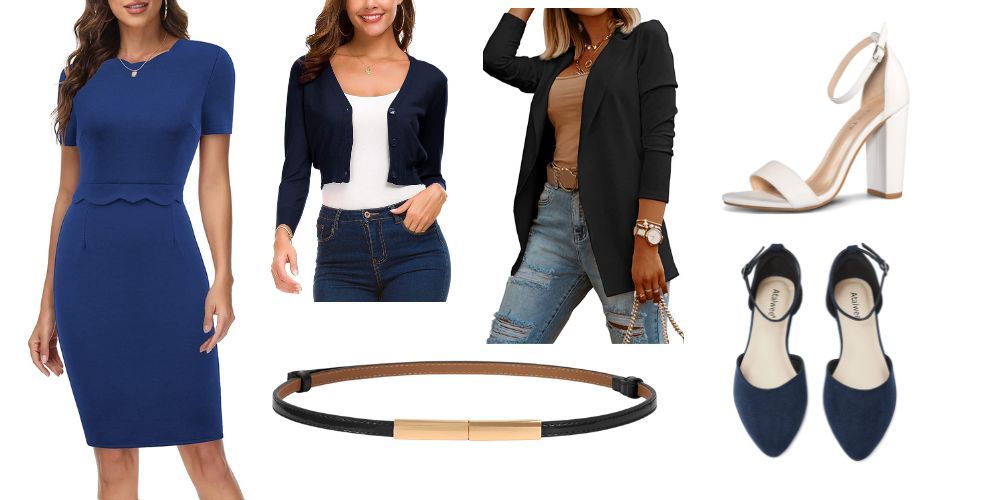 This dress is the perfect combination of style and professionalism, with a flattering and versatile scalloped neckline and waistline. And to take it to the next level, the collared neckline gives it that extra touch of sophistication that is sure to impress.
Dress it up with a cropped cardigan or blazer for a more polished look, or keep it casual and comfortable with block heels or ankle-strap flats. Add a thin belt for a pop of personality and accessorize with minimal jewelry to keep the focus on the dress. Whether you're presenting in the boardroom or networking at a conference, this bodycon tube dress is the perfect choice to elevate your professional style.
Garden Party or Outdoor Wedding Guest Dress
A garden party or outdoor wedding guest dress is an elegant and comfortable choice for attending events in an outdoor setting. These dresses often feature flowy silhouettes and nature-inspired prints or delicate fabrics like lace, making them perfect for garden parties or outdoor weddings. The key is to balance style and comfort while selecting footwear and accessories that complement the dress and outdoor setting.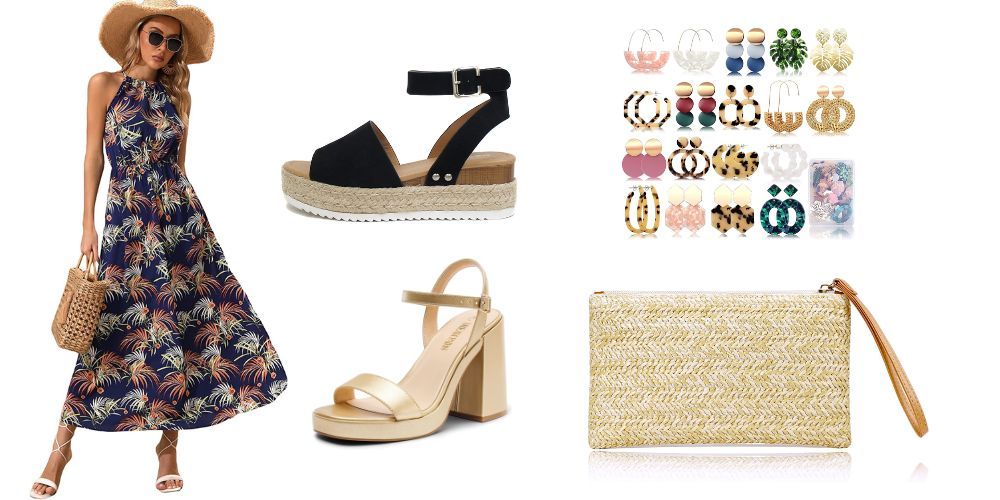 This stunning dress is the epitome of elegance and style, with its beautiful botanical print and flowing maxi length. Not only will you look amazing, but you'll also feel comfortable and confident in this dress all day long.
But what about the accessories? No outfit is complete without the right shoes and handbag. We recommend comfortable and practical options like black wedge sandals or gold block heels, so you won't sink into the grass or soft ground. Pair your footwear with a small clutch or crossbody bag in a coordinating color for a cohesive look.
And don't forget to add a touch of glamour with statement earrings. If the weather cools down in the evening, simply add block heels or wrap for added warmth. Get ready to turn heads and feel fabulous in this must-have summer dress!
RELATED ARTICLE: Keep your skin glowing and healthy with our handpicked selection of ultra-light lotions and long-lasting creams. Discover your perfect sun shield from our top K-Beauty sunscreen picks here!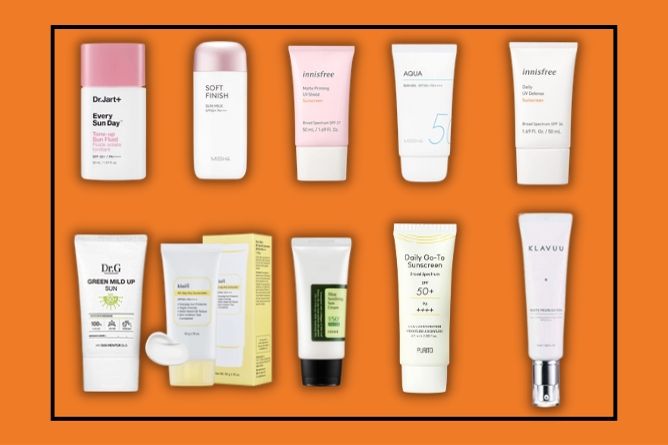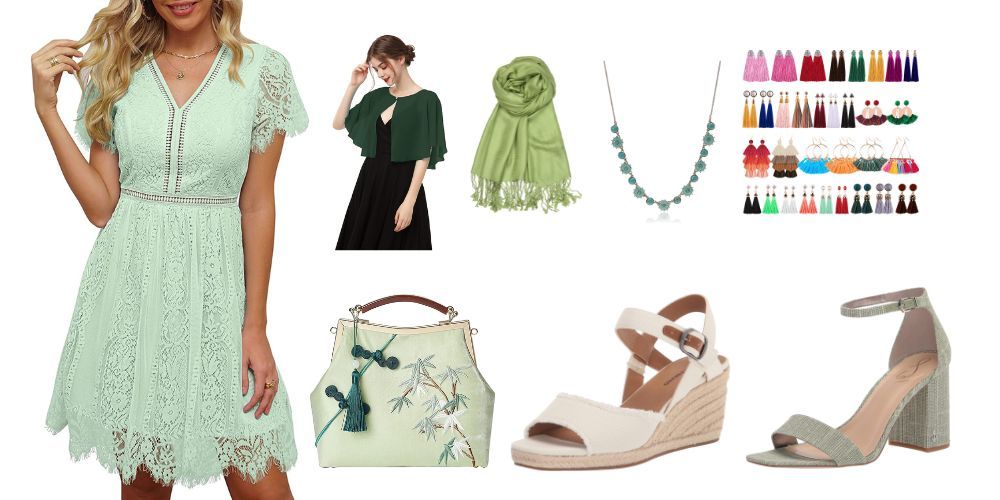 With its delicate lace fabric and knee-length cut, this dress exudes sophistication and comfort. Perfect for outdoor events, this dress pairs beautifully with comfortable shoes like canvas wedge sandals or block heels that won't sink or slip into the ground.
To complete your look, opt for a small floral embroidered clutch or crossbody bag in a coordinating color. And don't forget to accessorize with tassel drop earrings or a bold necklace for a touch of glamour. If you're worried about cooler evenings, consider adding a lightweight pashmina scarf or wrap, like the chiffon shawl, to your outfit.
RELATED ARTICLE: Check out our top trendy sunglasses picks for eye protection and style! Stay fabulous, ditch the squint, and rock sunny days with confidence.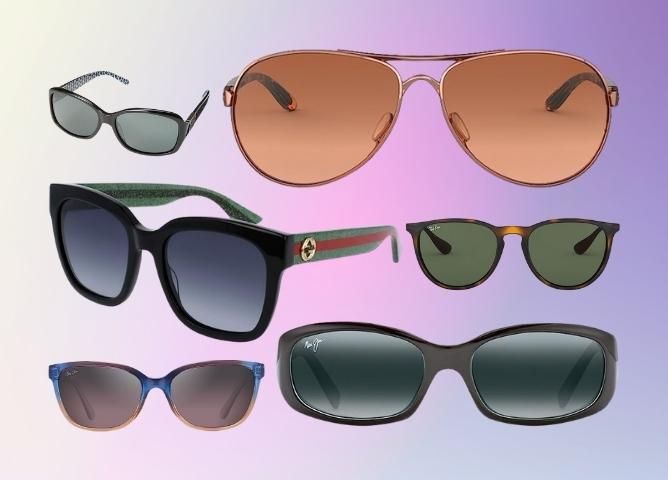 Cocktail Party Dress
A cocktail party dress is a chic and sophisticated option perfect for semi-formal evening events. These dresses usually feature sleek silhouettes and luxurious materials, creating a stylish and glamorous look. Look for dresses with unique details, such as off-the-shoulder designs or embellishments, to stand out in the crowd and make a statement at your next cocktail party.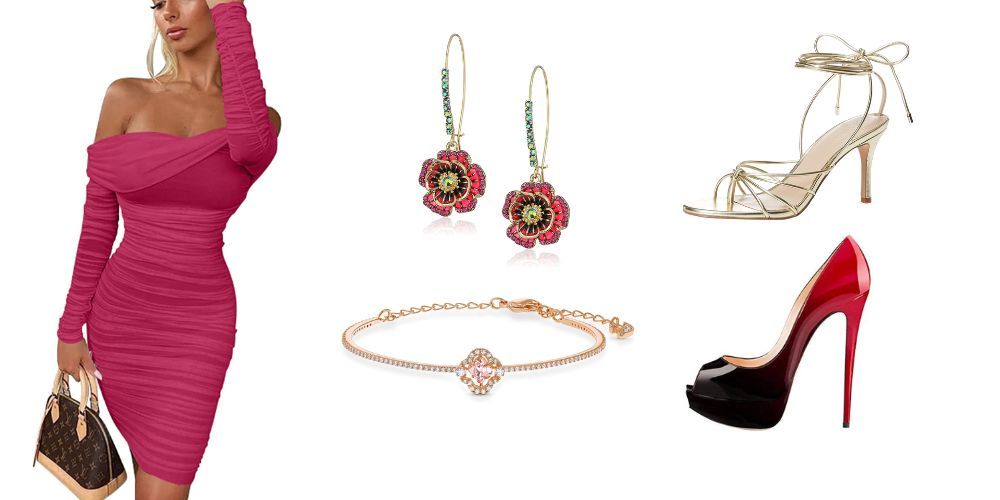 This stunning off-the-shoulder bodycon dress is the epitome of chic and sophistication, perfect for a cocktail party or special occasion. The ruffled sleeves and ruched detailing add a feminine touch, while the fitted silhouette and exposed shoulders create a sultry and elegant look that will have all eyes on you.
Pair this dress with bold, eye-catching earrings and a coordinating bracelet for a touch of sparkle that will perfectly complement the dress's sleek and sophisticated style. When it comes to shoes, opt for gold strappy heels or peep toe stilettos in a matching or contrasting color for added drama and height. And don't forget to keep your hair and makeup polished and glamorous, such as a sleek updo and smoky eye, to truly make a statement.
RELATED ARTICLE: Unleash your inner J.Lo, flaunt that beauty, and let your gorgeous locks do the talking. Check out our fabulous hair accessory picks now!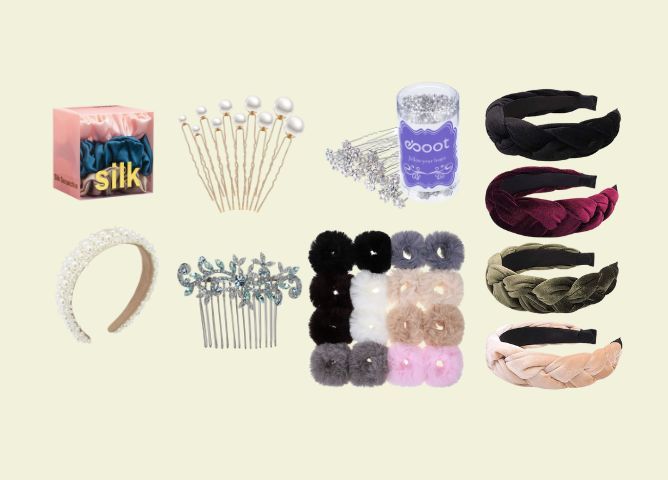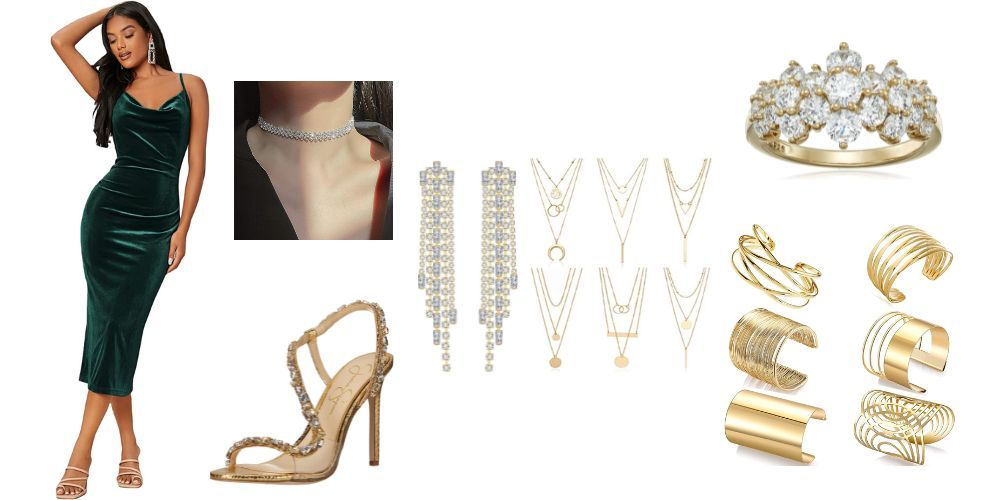 If you're a bride-to-be currently on the search for a perfect bachelorette party dress, check this green velvet midi dress out! Featuring a beautiful cowl neckline that drapes elegantly over your shoulders and adds a touch of sophistication to your overall look. And with its luxurious velvet fabric, this dress will have you feeling like a true queen.
But no outfit is complete without the right accessories! To really make this dress pop, we recommend pairing it with some bold statement jewelry and gold embellished heels or pumps. A rhinestone choker necklace or gold layered necklaces will accentuate the cowl neckline, while a statement cocktail ring or cuff bracelet will add that extra touch of glamor. And don't forget to style your hair in loose waves or a chic chignon to complete the look.
Formal Evening Event Dress
A formal evening event dress is a glamorous and timeless option for attending black-tie events or other high-profile occasions. These dresses often feature floor-length hemlines, luxurious fabrics, and eye-catching details to create an unforgettable look. Opt for styles that showcase your personal taste and make you feel confident as you grace the red carpet or attend a gala event.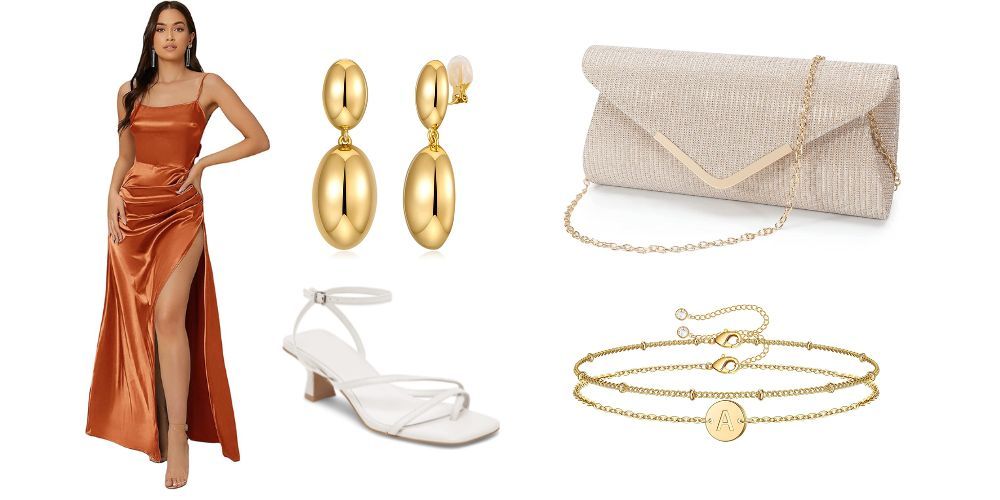 With its flowing satin fabric, daring high slit, and backless design, this high slit evening gown is sure to turn heads and make you feel like a true Hollywood star. But don't stop at just the dress! To truly complete your red-carpet look, make sure to select the perfect accessories.
A sparkling clutch, strappy white sandals, statement earrings, and delicate gold bracelet will all help to enhance the dress's sleek silhouette and take your look to the next level. And with your hair styled in an elegant updo or cascading curls, you'll be ready for your close-up in no time.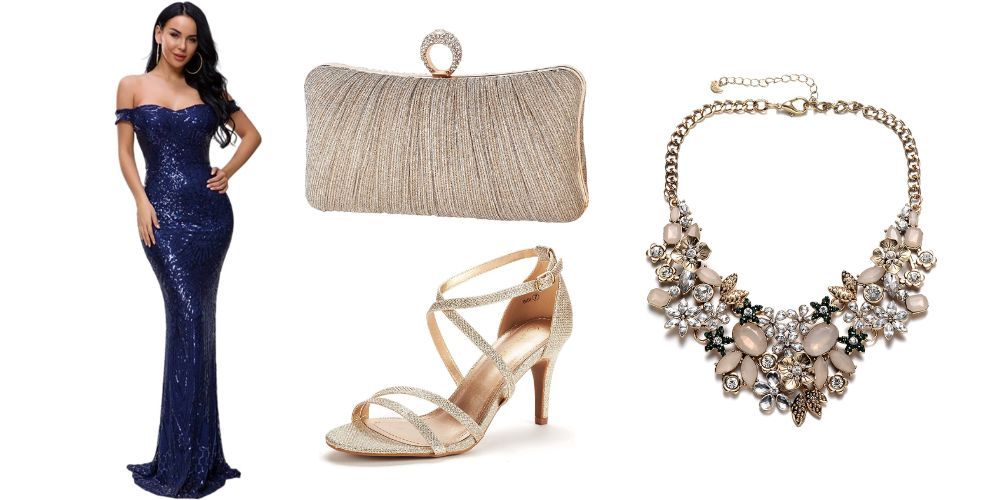 This stunning gown features a figure-hugging mermaid silhouette that is sure to turn heads. The backless, sleeveless design adds a touch of sophistication, while the shimmering sequin embellishments create a show-stopping effect that will have all eyes on you on your night out.
To really nail that red-carpet look, it's important to choose just the right accessories to go with your stunning Lin Lin Q gown. Why not pair your gown with a gorgeous metallic or embellished clutch and some elegant strappy heels, and eye-catching statement jewelry? Have fun mixing and matching to create your dream look!
RELATED ARTICLE: Step up your shoe game with our fierce strappy heel recommendations! Show the world that style is all about confidence. Don't miss these must-haves!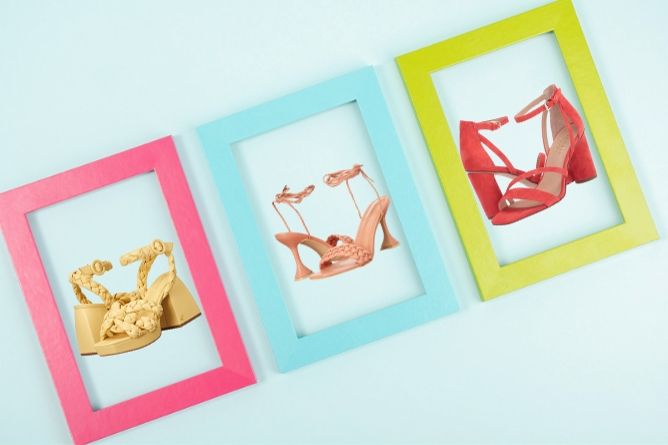 Final Thoughts
From flowy maxi dresses to chic wrap dresses and casual dresses there's something for everyone to enjoy this spring season. But more than anything, we encourage you to embrace your personal style and have fun with fashion this spring.
Don't be afraid to mix and match different patterns and colors, or try out new styles that you haven't worn before. After all, all that matter in fashion is self-expression and feeling confident in your own skin.
Ladies, it's time to find those spring dresses that truly suit your personality and let you shine!
Comments