This post may contain affiliate links, please see our privacy policy for details.
Pore cleansers are one of the most essential steps in any skincare routine, yet they are often overlooked.
We think that a simple wash on the face is enough but it does not actually clean your face, most especially the pores.
Cleansing the pores helps to remove dirt, oil, and impurities that can lead to breakouts. Not only that, but it also helps to prevent the formation of blackheads and whiteheads.
Whether you have dry, oily, or combination skin, there is a pore cleanser out there that can help reduce the appearance of pores and leave your skin looking and feeling its best.
How We Choose:
Clogged pores are painful and embarrassing. This is the same as having whiteheads and blackheads. Not to mention the possibility of getting pimple breakouts.
This is where pore cleansers come in. This beauty product can get rid of the skin cells that are clogging your pores! It can also cleanse your pores and reduce acne, whiteheads, and blackheads.
Some products can reduce sebum production, remove unnecessary dirt from skin aggressors, and eliminate acne scars.
If you are now convinced with the importance of a pore cleanser, you must move to the next step which is choosing the beauty product for you.
The right pore cleanser will not just base on which brand is popular or which one is expensive.
When it comes to cleansing the face, there are many options to choose from. For those who are looking for a pore cleanser, there are a few things to keep in mind.
First, consider what type of skin you have. If you have oily skin, you may want to choose a por cleanser that is specifically designed for that purpose. Second, think about your budget.
As mentioned, an expensive pore cleanser doesn't guarantee effectiveness. You must still check if the product is suitable for your skin.
If you agree with these, then this guide is perfect for you. I have tried various pore cleansers in the past to attain that perfect-looking skin, and I found the best products that I can recommend just for you!
Best Pore Cleaner for Blackheads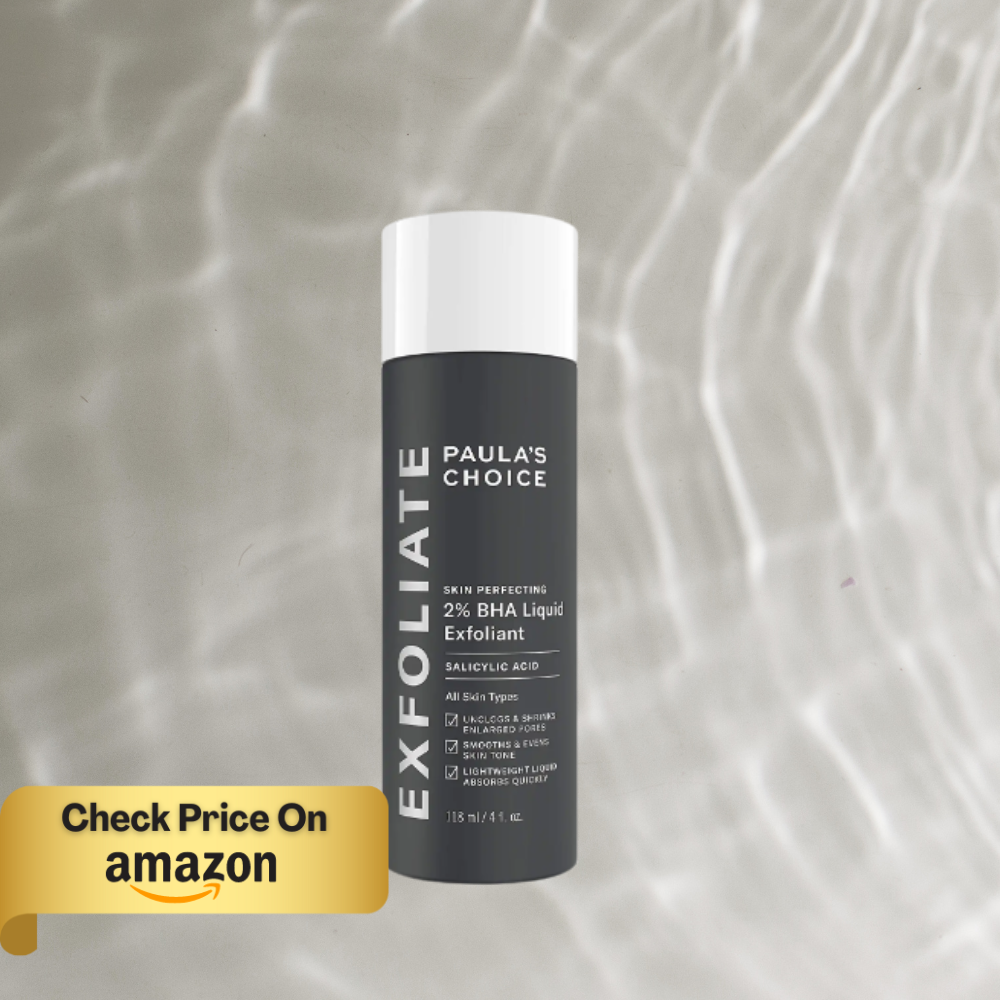 Why We Love It:
This pore cleanser can dramatically improve your skin's texture and give you radiant, youthful, even-toned skin.
BHA, also known as salicylic acid, mimics the natural exfoliation process of younger skin by helping it shed extra layers while unclogging and clearing pores.
In just a few weeks of use, you'll see a noticeable difference in your skin's appearance!
What You Should Know:
This unique, non-abrasive, leave-on exfoliant is gentle enough for daily use on all skin types.
It exfoliates your skin while clearing pores for a more even tone, plus it visibly reduces fine lines & wrinkles. Your skin will feel softer and smoother after just one use!
Best Pore Cleanser for Sensitive Skin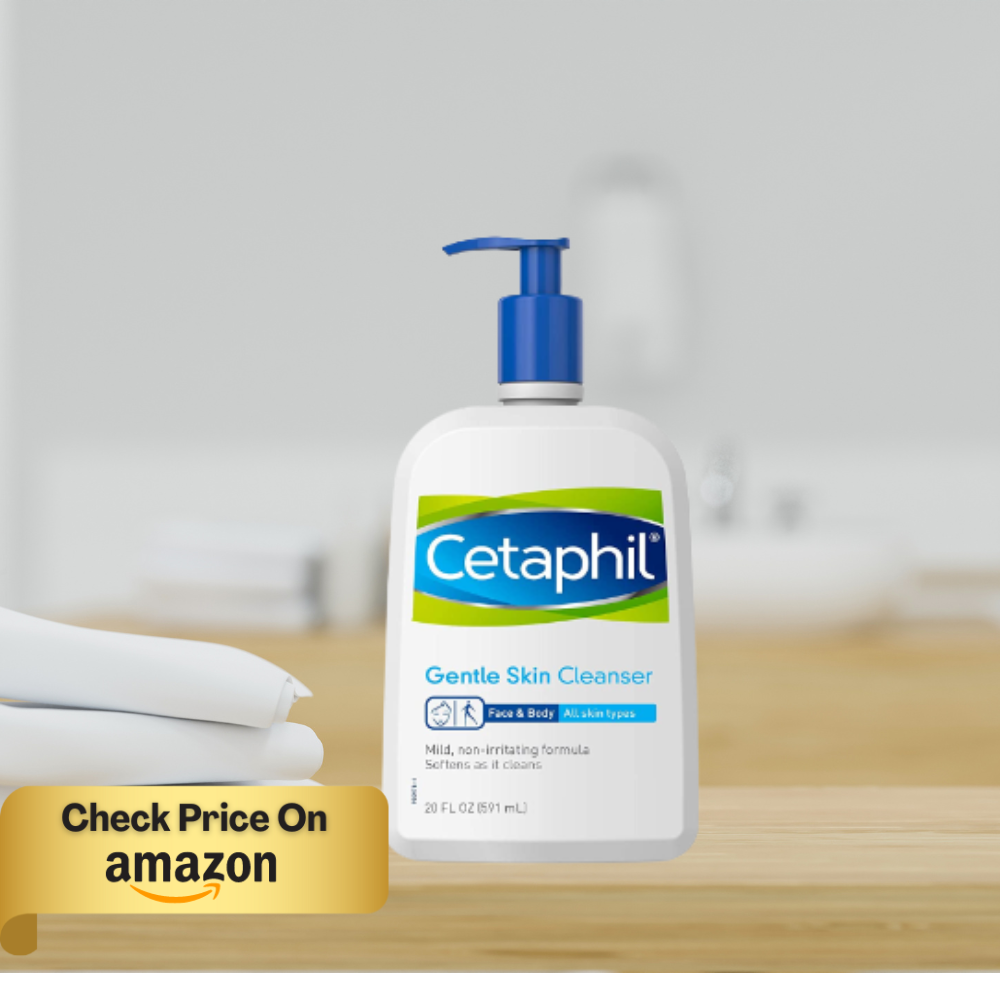 Why We Love It:
If you have sensitive skin, finding a pore cleanser that works for you can be a challenge. But we've got just the thing.
The gentle, yet effective pore cleanser will leave your skin feeling clean and refreshed without any irritation.
It can be used for a deep cleanse, keeping your skin hydrated and skin texture perfect as ever.
It's ideal for all skin types, especially those with sensitive or dry skin. Plus, it's affordable and easy to find!
What You Should Know:
The pH balanced, fragrance-free formula is hypoallergenic and effective yet non-irritating. Since it has no smell, you can use it without worrying about offending anyone.
This pore cleanser will leave your skin feeling refreshed and clean without any irritation!
Best Oil-Free Pore Cleanser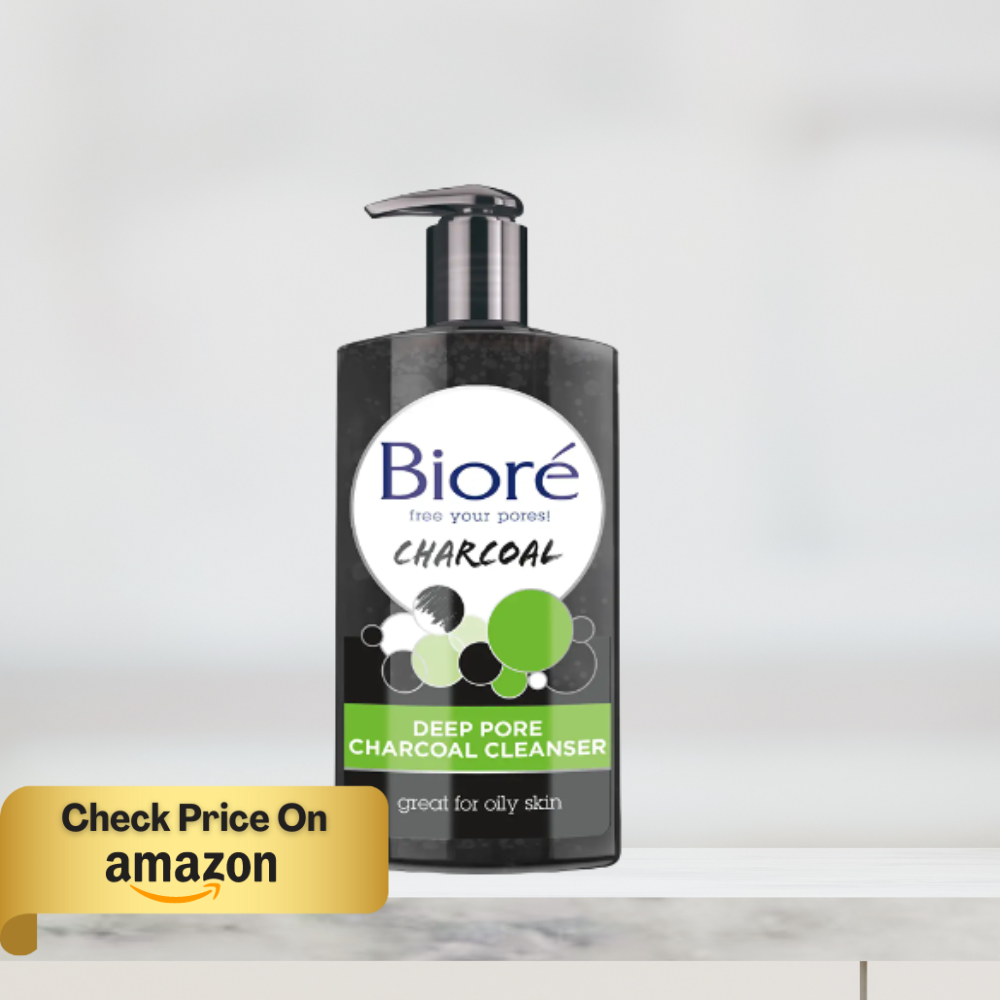 Why We Love It:
This cleanser dives deep into pores targeting daily dirt, excess oil, and impurities to seriously purify.
A single pump leaves skin feeling refreshed, without over-drying or stripping away natural moisture. You will no longer worry about excess oil in your skin as this oil-free cleanser can stop excessive oil production.
Its lightweight formula will match whichever skin type you have, making it the best natural exfoliant for your face.
What You Should Know:
This gentle yet effective cleansing agent will absorb excess oil and impurities, leaving you with clean, refreshed skin.
You should not worry about excess sebum as all the ingredients used are natural. This is no longer a surprise why a lot of woman use this product as their trusted face wash.
Best of all, it comes infused with self-love to help energize your skin cells!
Best Pore Cleanser for Oily Skin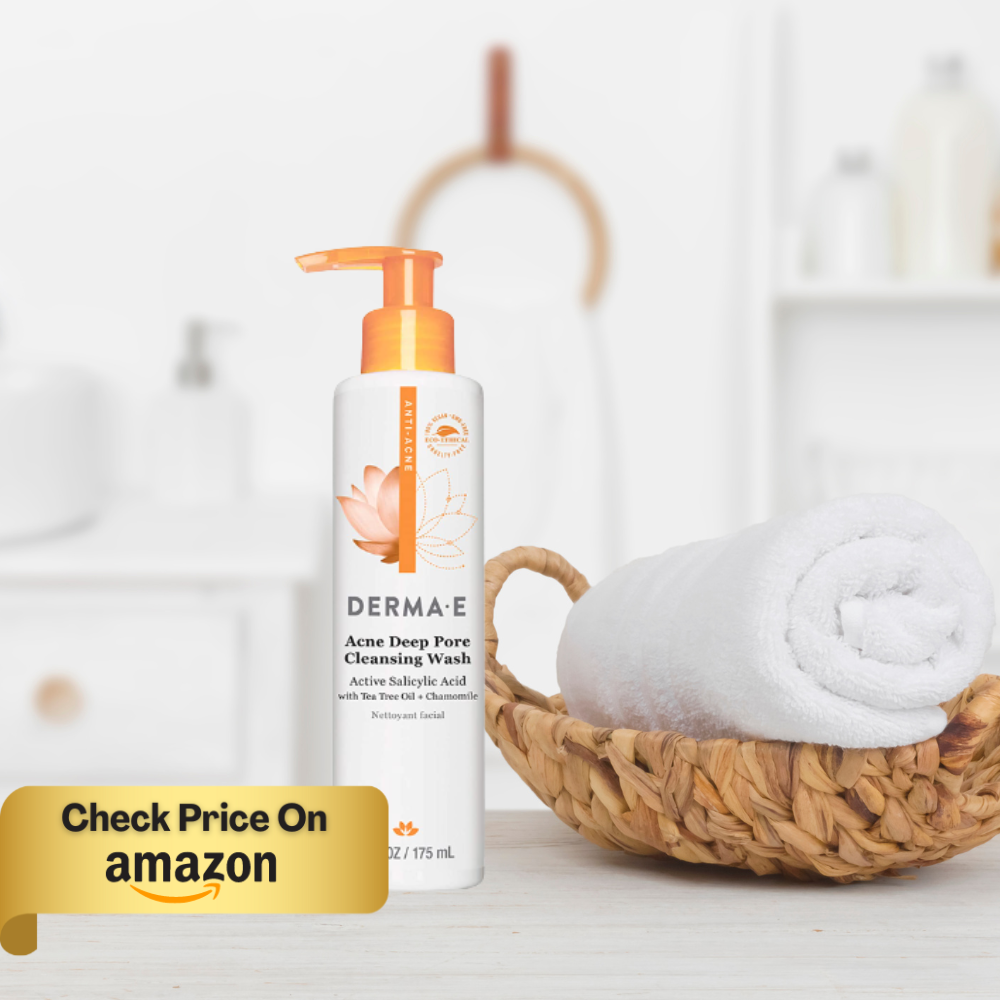 Why We Love It:
This daily facial cleanser is exactly what you need to unclog pores, promote clear skin, and prevent future breakouts.
The Acne Deep Pore Cleansing Wash removes built-up oil and debris quickly and easily, leaving your skin feeling refreshed and looking its best.
This blemish control skin treatment is perfect for those who are struggling with spots and blemishes. It also removes excess oil that you might struggle with.
The 2 Salicylic Acid in the treatment helps to prevent clogged pores, which can be a cause of spots and blemishes. Through deep cleansing, you can expect the cleanser to unclog pores, eliminate excess dirt, and keep your face healthy and clear.
This acid also acts as a tremendous exfoliator, helping to clear away dead skin cells and revealing brighter, more radiant skin.
What You Should Know:
The pore cleanser contains the perfect this blend of powerful ingredients to help ease your skin issues.
Tea tree oil is a natural disinfectant and helps to reduce inflammation, while lavender oil nurtures and balances the skin. Rosewood oil helps to exfoliate and gently soothe sensitive skin.
This unique blend of ingredients is perfect for those who are looking for a natural solution to their skin care needs.
Best Pore Cleanser for Clogged Pores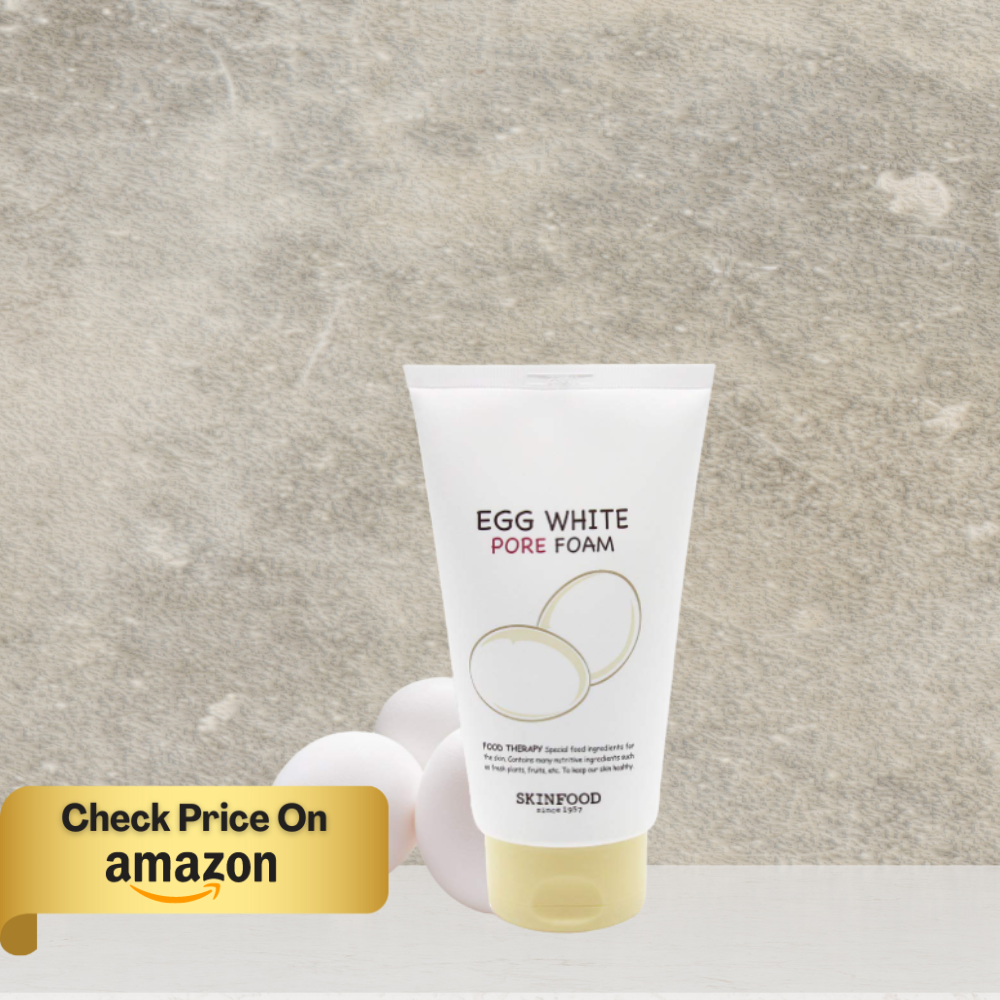 Why We Love It:
This facial cleansing foam is perfect for anyone who wants to give themselves a little self-care at home every day.
The pure egg white ingredients are excellent for providing healthy and smooth skin, and the foam itself is perfect for gently cleansing your face. Just remember to pat your skin dry after washing for better results.
Plus, you can use the face wash differently depending on your skin concern and area, so it's truly a versatile product.
What You Should Know:
Egg white extract is a natural pore minimizer that helps to firm skin and deep cleanse pores.
This cleanser is perfect for those with large pores, as it will help to reduce the appearance of them.
The albumin in the egg white will also help to replenish your skin's moisture levels, leaving you with softer, smoother skin.
Best Pore Cleanser FAQ
What cleanser is best for pores?
There are a few different types of cleansers that can be effective for pores, depending on your skin type. You should also consider if you have large pores or not.
If you have oily skin, a gel cleanser or foam cleanser can help to control sebum production and keep pores clear.
For dry or sensitive skin, a cream or milk cleanser will be gentler and less likely to strip away natural oils.
You can also try using a clay mask once or twice a week to help absorb excess oil and draw out impurities from pores.
How do I flush out my pores?
There are a few ways to flush out your pores:
- Use a facial steamer. This will help open up your pores and allow you to clean them out more thoroughly.
- Use a pore cleansing strip. These strips are designed to remove dirt and oil from your pores.
- Use a pore cleansing brush. This brush will help exfoliate your skin and remove any dirt and oil that is trapped in your pores.
Does cleanser remove pores?
Yes! Cleanser is great for removing dirt, oil, and makeup from your skin, and it can also help to unclog pores.
Pores can become clogged when they become filled with sebum (oil), dead skin cells or other debris. This can lead to blackheads, whiteheads and acne.
However, there are people who experience excess sebum production or oil production that can be troublesome.
Cleansing your face regularly with a gentle cleanser will help to keep pores clear and prevent breakouts.
How do you clean your pores deeply?
There are a few things you can do to clean your pores deeply.
First, use a facial cleanser that contains salicylic acid or glycolic acid with vitamin C. These ingredients will help to break down the oils and dirt that are clogging your pores.
Hyaluronic acid can provide the necessary hydration for your skin to restore its perfect condition. Green tea can also improve the metabolism of your skin to rejuvenate it. Last but not the least, aloe vera can repair and make your skin calm.
Second, use a facial scrub or exfoliating brush to physically remove the dirt from your pores. Pat your skin dry after you have done all these and do it regularly to get your desired results.
What pulls dirt out of pores?
There are a few things that can help pull dirt out of pores, including:
-Using a clean, soft washcloth to gently scrub the face in a circular motion
-Using a facial steamer to open up pores and help loosen dirt
-Applying a clay mask to the face and allowing it to dry before washing it off
These are just a few options that can help get rid of dirt and impurities in the pores.
Can pore cleansers remove dead skin cells?
If the pore cleanser contains ingredients like salicylic acid, hyaluronic acid, and glycolic acid, it can help remove blackheads and blemishes.
Best Pore Cleanser For You
Pore cleansers are healthy for your skin and should be used regularly.
They help to remove dirt, oil, and makeup from your pores, which can clog them and cause breakouts. As you might know, it is important to maintain a clean pore in order to enjoy healthier and smoother skin.
Pore cleansers can also help to exfoliate your skin, which can improve its overall appearance.
Use a pore cleanser once or twice a week for best results.
The recommended pore cleansers here are tried and tested by our own team. Each cleanser has its own strength that you can find in other brands.
For blackhead removal, we recommend Paula's Choice: SKIN PERFECTING. In case your issue is clogged pores, then SKINFOOD Egg Pore Cleansing Foam is the ideal product for you.
We also have pore cleansers for different skin types: Cetaphil Cream is good for sensitive skin while DERMA E Acne Deep Pore Cleansing Wash is suggested for oily skin.
By choosing the right products, you can instantly achieve that glowing skin. Try it today!

Comments