This post may contain affiliate links, please see our privacy policy for details.
Mascara has the power to transform your eyes and elevate your entire look, but not all mascaras are created equal. Enter tubing mascaras, a game-changing technology that encapsulates each lash in flexible, water-resistant "tubes" instead of just coating them with pigment. The result? Smudge-free, long-lasting wear that stands up to tears, sweat, and humidity.
The importance of smudge-free mascara cannot be overstated, especially during emotional events like weddings, tear-jerking movies, or unexpected breakups. These are the times when you need your mascara to stay put, no matter how many tissues are involved.
In this comprehensive guide, we've compiled a list of the 16 best tubing mascaras to suit a variety of budgets and preferences. From affordable drugstore options to high-end luxury picks, these mascaras will ensure your lashes remain flawless through life's most emotional moments. So, get ready to say goodbye to raccoon eyes and hello to gorgeous, tear-resistant lashes!
Best Tubing Mascaras for Weddings
Weddings are magical events filled with love, laughter, and often tears of joy. As a guest or the bride, you'll want mascara that will stay flawless throughout the ceremony and reception. The best tubing mascaras for weddings must be long-lasting, smudge-free, and provide a polished, photo-ready finish. These five options ensure your lashes will look stunning from the first "I do" to the last dance of the night.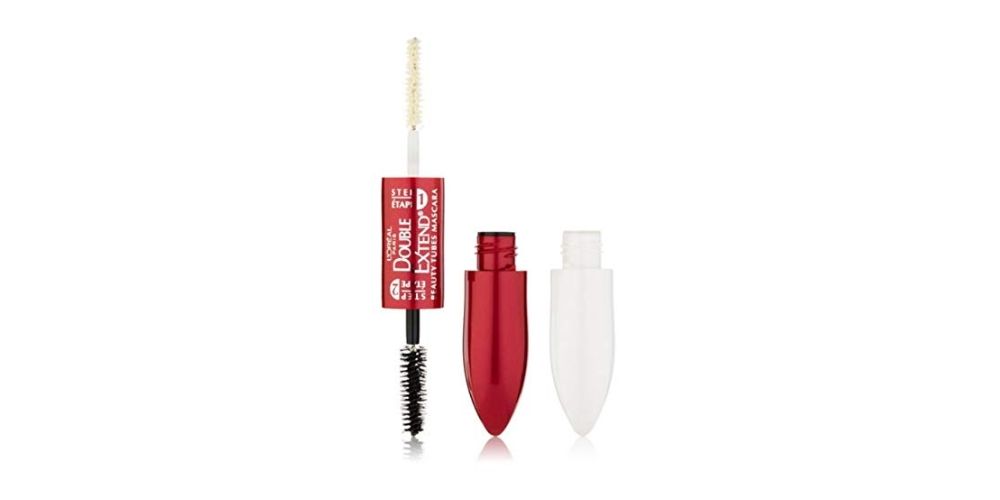 Get ready to flutter your lashes with L'Oreal Paris Double Extend Beauty Tubes Mascara! This revolutionary two-step system conditions and extends your lashes like never before. Its base coat is enriched with ceramides that nourish your lashes, while the topcoat wraps around each lash to create tubes that provide smudge-proof and clump-free wear.
The best part? This mascara was designed for easy removal – just use warm water and gentle pressure. With over 10,300 verified five-star ratings and a 4.5-star average, customers everywhere are in love with this mascara!
Plus, look no further if you want to have defined lashes – one satisfied customer said "I had so many people ask if my lashes were fake" after using this mascara. Try out L'Oreal Paris Double Extend Beauty Tubes Mascara for yourself – you won't be disappointed!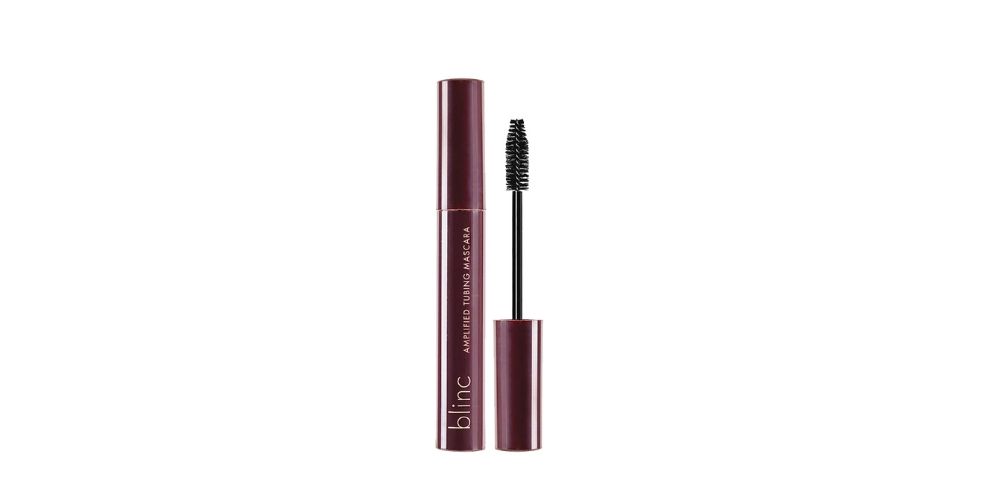 The Blinc original tubing mascara, pioneering tubing technology, this cult favorite forms tiny water-resistant tubes around your lashes that provide smudge-proof and flake-proof wear.
Plus, keep your eyelashes looking great without feeling weighed down since its unique formula allows for a lengthening effect without putting on multiple layers. With over 2,100 verified five-star ratings and a 4.0-star average, customers love how this mascara holds a curl and is easily removed with just water and gentle pressure.
A satisfied customer raves: "This mascara is GREAT for lengthening your lashes" and another mentioned the "visible improvement" it gave their eyes. If you're in the market for waterproof mascaras that will give you luscious-looking and defined lashes – look no further than Blinc Mascara!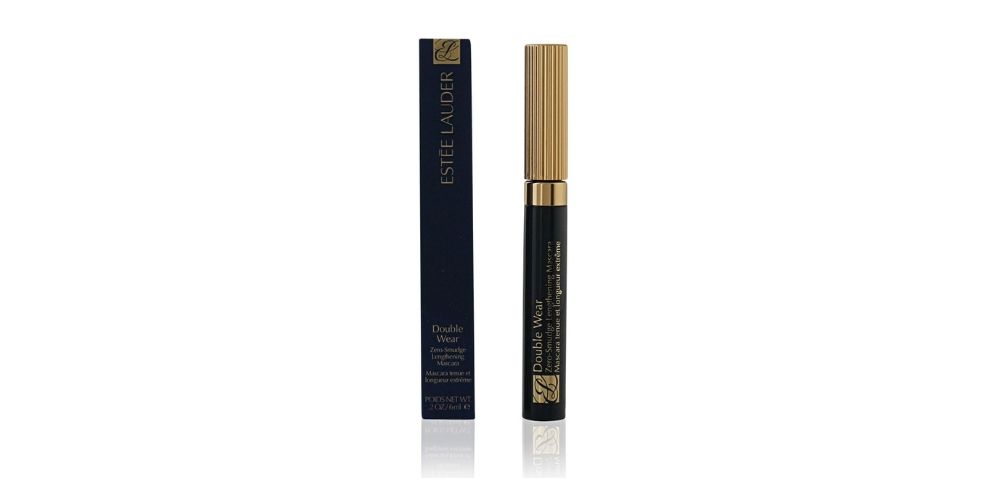 Forget the days of struggling with smudged mascara! Estee Lauder's Double Wear Zero-Smudge Lengthening Mascara is designed to provide individual lashes with a weightless length and lift that lasts up to 15 hours. Its patented brush separates and evenly coats each lash, while its long-lasting formula won't flake or smudge. Customers love the natural, everyday look it provides - earning it a 4.6-star rating on average.
One happy customer even calls it a "game changer" when it comes to emphasizing her "tiny and short" bottom eyelashes without smudging all over her eyelids, making this mascara the perfect choice for getting lifted lashes without fear of transferring the product onto the skin. Get ready for effortless beauty with Estee Lauder's Double Wear Zero-Smudge Lengthening Mascara - you won't be disappointed!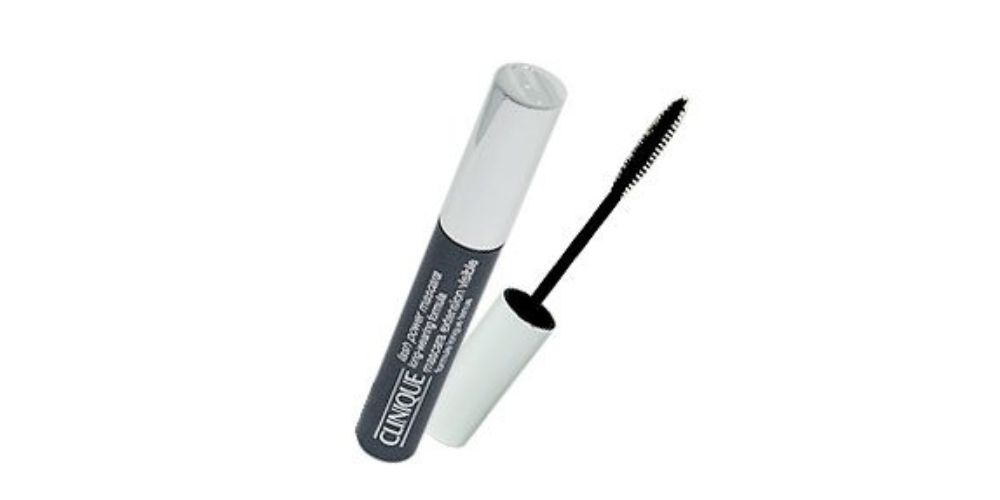 The Clinique Lash Power is perfect for those with sensitive eyes and contact lens wearers, its unique formula is both allergy-tested and ophthalmologist-approved. Its long-lasting wear and ability to resist smudging in humid environments have earned it an average rating of 4.5 stars - customers absolutely love it!
One satisfied customer said: "I love this mascara because it stays put all day and looks great, but is easily removed with simple face washing at night and never leaves black smudges under your eyes! No special remover is ever required." and another one raves, "I love this mascara. My eyes are sensitive to any other brands so this is my #1 go to. My lashes get compliments all the time."
In addition, its clean mascara formula gives you instant extensions that won't irritate your eyes like other brands do. With Clinique Lash Power Mascara, you'll always get beautiful results and gorgeous compliments on your eyelashes!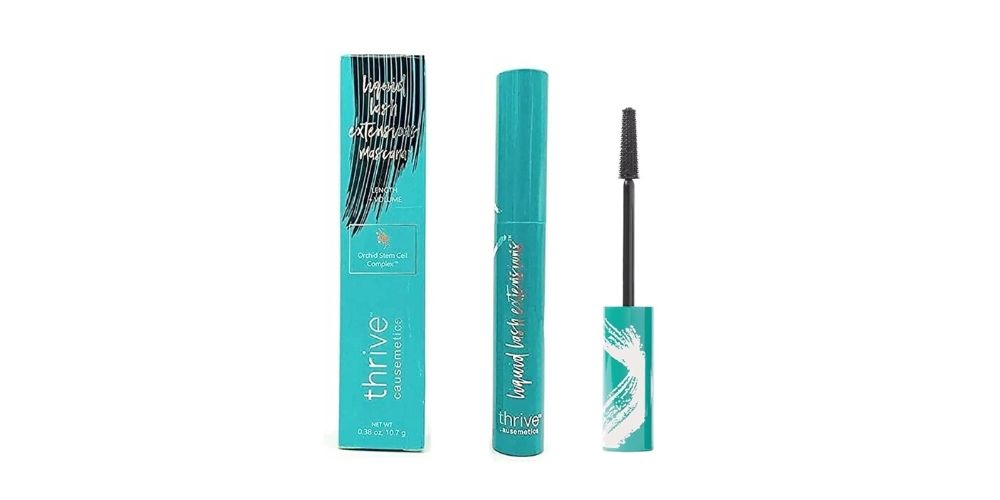 This cruelty-free and vegan mascara features an innovative lengthening formula infused with an orchid stem cell complex to stimulate lash growth. Don't believe us? Take it from one satisfied customer who raved, "Tried this product before and was amazed at the volume of my lashes!" So, whether you're looking for length, volume, or both, Thrive Causemetics Liquid Lash Extensions Mascara has got you covered. Give it a try and join the countless other happy customers who have rated it an impressive 4.0 stars.
Best Tubing Mascaras for Movie Marathons and Tearjerkers
Whether you're binge-watching your favorite series or catching a heartfelt film, the last thing you want is mascara running down your cheeks during those emotional moments. The best tubing mascaras for movie marathons and tearjerkers need to withstand all the tears and laughter without smudging or flaking. These five picks promise to keep your lashes looking fabulous, so you can focus on the storyline without worrying about your mascara.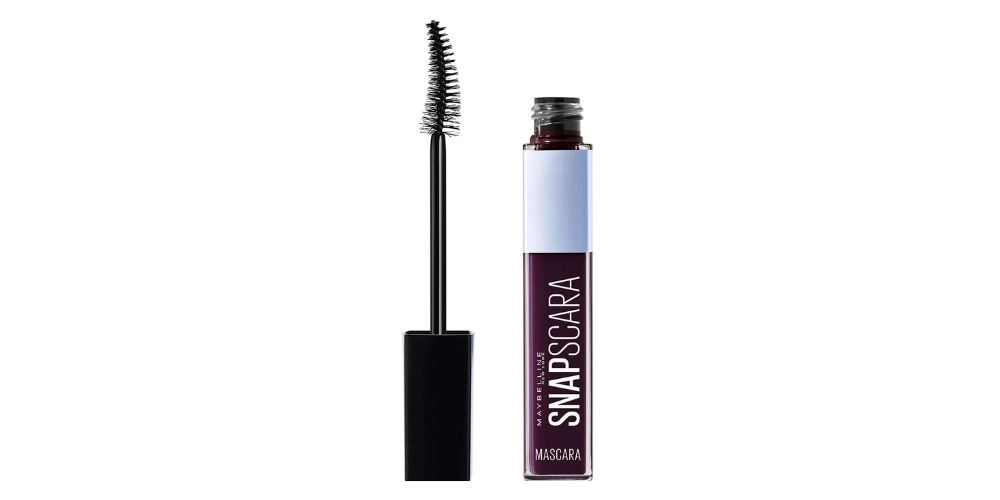 This tubing mascara features a wax-free formula that glides on smoothly and stays put all day without clumping. Customers love how lightweight it feels on their lashes and how easily it comes off with warm water. Plus, compared to traditional mascara, the Maybelline Snapscara with its pure color intensity, can make your lashes stand out in shades like Ultra Violet, Deja Blue, Black Cherry, and Pitch Black.
But don't just take our word for it - one satisfied customer raved, "This was a good find. Colorful mascara is hard to find. This mascara brush lifted and separated my lashes. It is not clumpy and gives a natural look." Another exclaimed, "My eyelashes look super long!" So, what are you waiting for? Give Maybelline New York Snapscara Washable Mascara a try and join the countless other happy customers who have rated it an impressive 4.0 stars.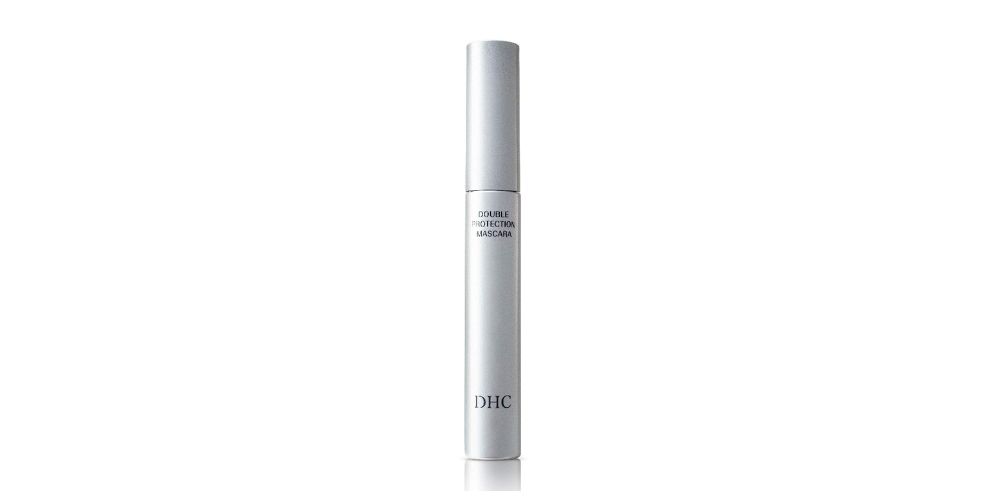 This Japanese mascara is loved by beauty enthusiasts worldwide for its long-lasting, weather-resistant formula. The secret? A tube-like polymer technology that creates a strong, water-resistant shield around each individual lash. And don't worry about a clumpy or unnatural finish; a beeswax-infused formula strengthens and solidifies that gives you natural lashes effect that lasts all day.
With a 4.3-star average rating and raving reviews like "I've finally found a mascara that doesn't smudge and give me raccoon eyes within an hour. Applies easily and cleans up very easily with warm water. 10 stars!" you won't regret adding this mascara to your beauty arsenal.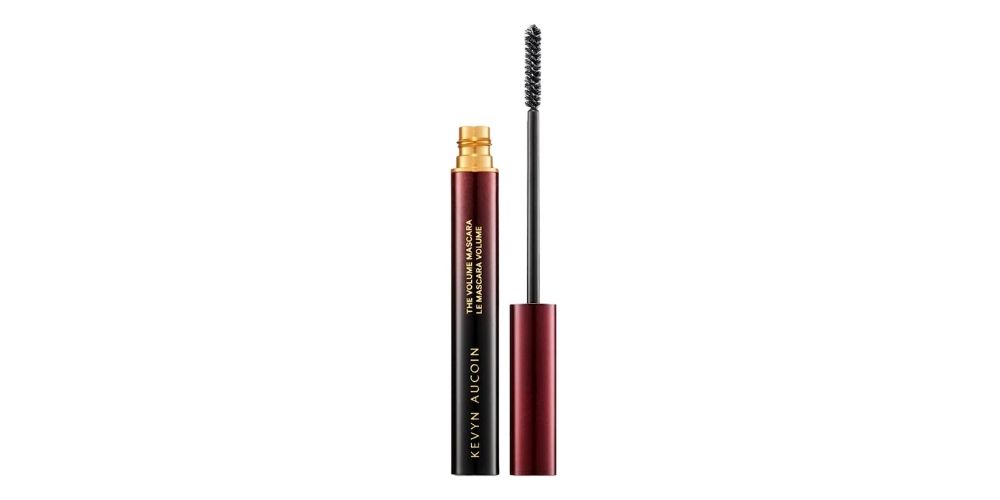 This mascara, created by celebrity makeup artist Kevyn Aucoin, promises length and volume with its unique formula. The skinny brush provides precision application, while the tubing technology ensures smudge-free wear. Fans rave about its ability to create dramatic, yet clump-free lashes that last all day long. With a glowing 4.0-star average rating and comments like "Goes on easily, cleanly in one shot. No lumps, no flakes. Lasts all day long, even when my eyes water. No primer needed either," this mascara is a must-try for anyone looking for voluminous lashes in a blink.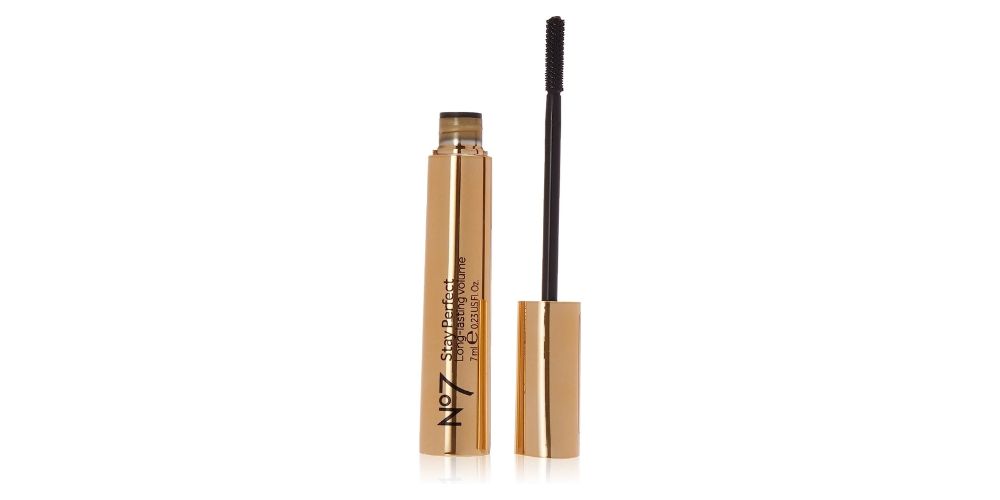 Looking for a mascara that can take your lashes from stick straight to beautifully defined? Look no further than No7 Stay Perfect Mascara! Boasting a long-lasting, flake-free formula that's perfect for everyday wear, this mascara's flexible brush is designed to coat each lash for a natural, defined look that lasts all day long.
And customers appreciate the easy application and the fact that it stays put, even during intense workouts. With a fantastic 4.3 rating and one satisfied customer raves "This is the only mascara that does not smear or flake off from my eyelashes. Love it - and I'm a little distressed it is getting difficult to find in stores," it's clear that this mascara is a favorite among beauty enthusiasts. Don't let stick straight lashes keep you from achieving the defined look you desire. Try No7 Stay Perfect Mascara today!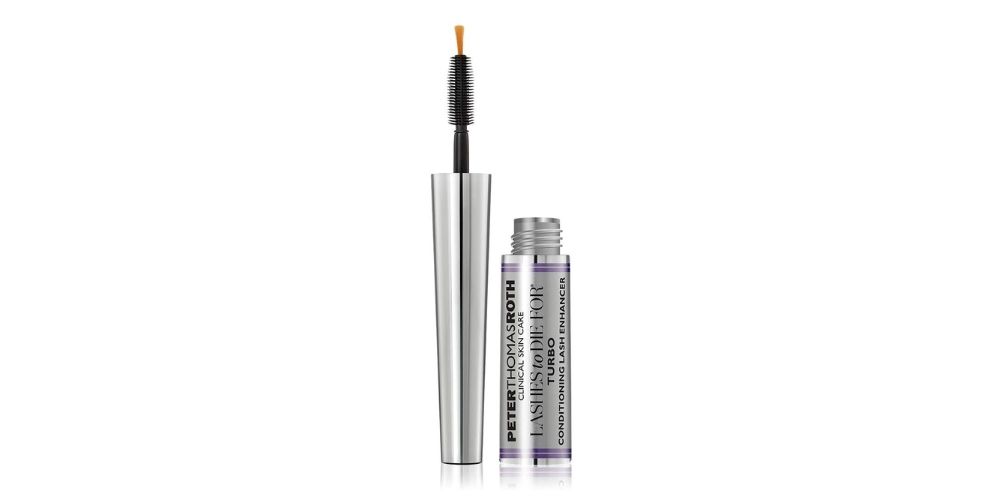 Upgrade your lash game with Peter Thomas Roth Lashes to Die For Mascara - perfect for conditioning lashes. Featuring a dual-action brush that both lengthens and volumizes, along with a water-resistant formula that ensures smudge-free wear, this mascara is a must-have for any beauty routine. Its innovative brush helps to separate and define each lash for a natural, yet dramatic look. What sets this mascara apart is its ability to condition lashes too.
And with customers raving about how it doesn't cause redness, discoloration, or dye eyelashes unnaturally, it's clear why this mascara has a 4.3-star average rating. One customer even says "This is great, I have tried many different eyelash growth serums and this is the only one that does not cause redness or discoloration on my eyelids and waterlines. 10/10 recommend."
Best Tubing Mascaras for Breakups and Makeups
Life is full of ups and downs, and sometimes, we need a mascara that can handle it all. From breakups to makeups and everything in between, the best tubing mascaras for these emotional rollercoasters need to be resilient and reliable, no matter the situation. These five tubing mascaras are designed to keep your lashes looking flawless, even when life gets a little messy.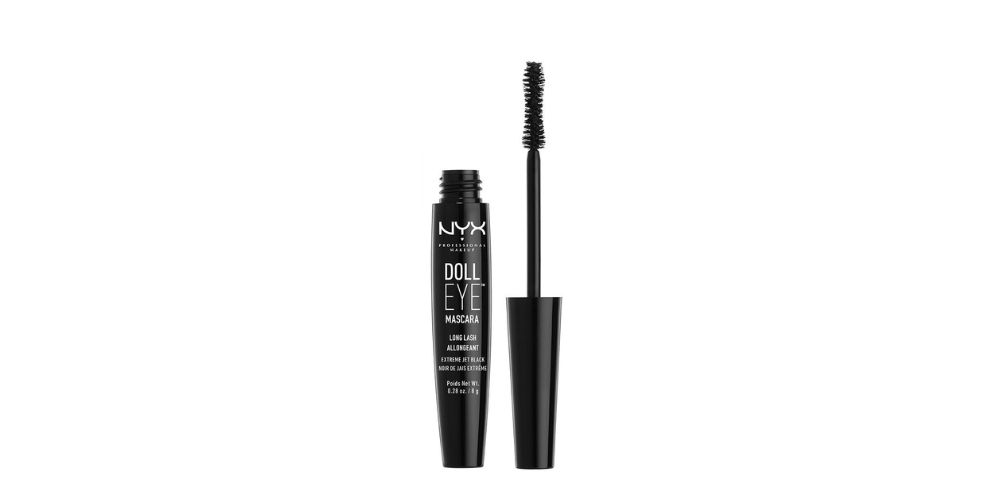 This affordable option promises a doll-eyed effect, providing both volume and length. Its unique nylon brush helps to separate and coat each lash evenly for maximum impact that won't smudge or flake, thanks to its tubing technology and waterproof formulas. Users love the buildable formula that allows for customizable intensity to create a natural look or something more dramatic.
And as one customer says, "I have been using it for years and wouldn't use any other. It is so good. It doesn't break your lashes and I am blonde so that's a big deal." Another adds on: "Love this mascara! I can never find one that doesn't wind up under my eyes and this one stays put — no rubbing no flaking!" Get longer, fuller lashes with NYX Professional Makeup Doll Eye Mascara – perfect for creating beautiful doll-eyes without breaking the bank!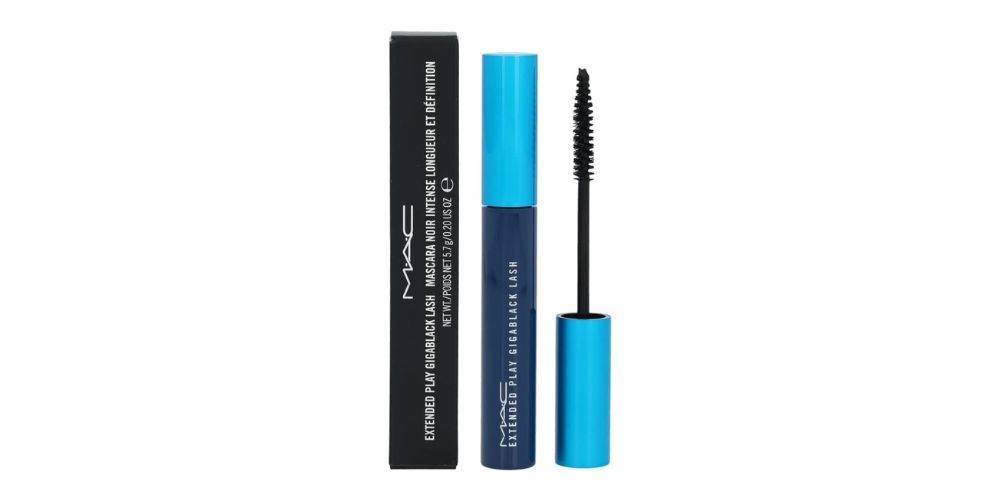 MAC Extended Play Gigablack Lash Mascara is the perfect choice for achieving dramatic, long-lasting lashes. Its intense black pigment promises a bold look that won't smudge or budge, lasting up to 16 hours! Its slim brush allows for precise application and its ability to create length and definition without clumping makes it perfect for lower lashes and hard-to-reach corners.
Fans of this mascara love its staying power - one customer even experienced success when faced with a sweat session: "This is the best mascara I've found! I work out and sweat a lot, doesn't budge, no raccoon eye!" This 4.6-star-rated product outperforms other tubing mascaras and gives you the luscious lashes of your dreams! Get ready to bat your eyes like never before with MAC Extended Play Gigablack Lash Mascara.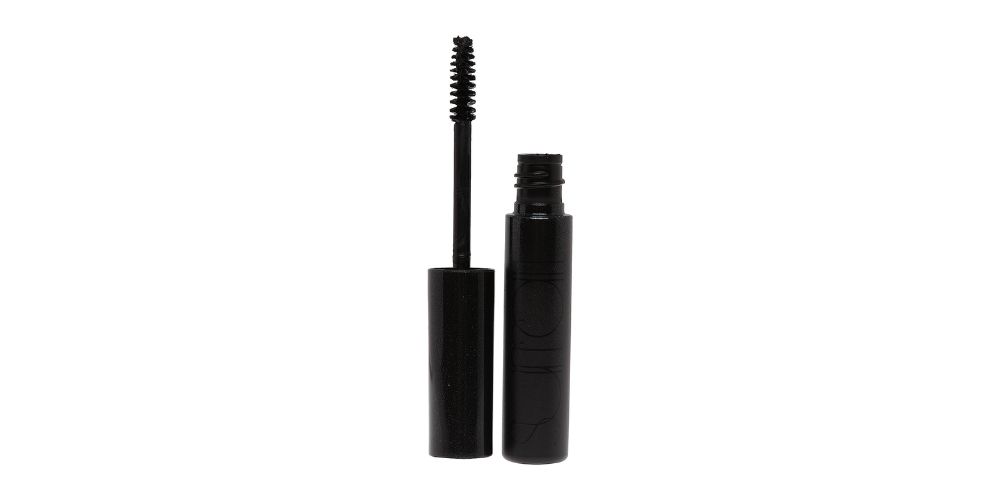 Experience the luxury of Surratt Beauty Pointilliste Mascara's unique, tubing mascara formula. With its sleek, minimalist design and ultra-slim brush for precise application, it will lift, curl and lengthen your lashes to create a fanned-out effect that's sure to turn heads. Its smudge-proof wear and glossy, black finish ensure lashes stay perfectly in place all day - no flaking or fading!
It has an impressive 4.5-star average rating from users who appreciate its long-lasting effects and ability to provide a beautiful look without the hassle of traditional mascaras. Try Surratt Beauty Pointilliste Mascara today and experience the difference of a top-tier tubing mascara's formula!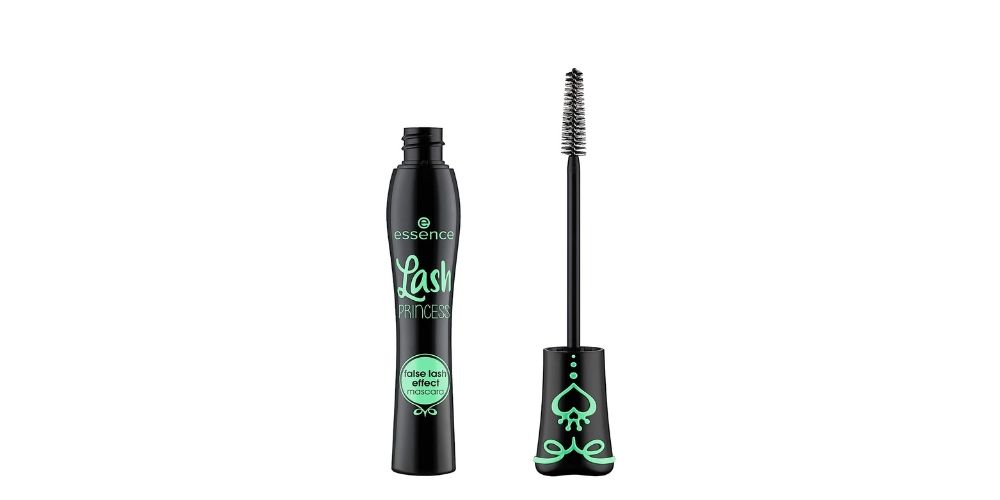 The essence Lash Princess False Lash Effect Mascara. Featuring a unique conic shape fiber brush, this mascara delivers dramatic volume and sculpted length without clumps or globs. Customers rave about its versatility, affordability, and longevity, with over 224,400 verified five-star ratings and an impressive 4.4-star average rating.
In fact, some customers claim that it's better than high-end mascaras they've wasted hundreds on, with one saying "This is the holy grail of mascara." Another customer said "This stuff really does add volume and length to your lashes. I was pleasantly surprised by the results I got! Absolutely recommend!" Don't wait to achieve the false lash effect that you desire. Try essence Lash Princess False Lash Effect Mascara today!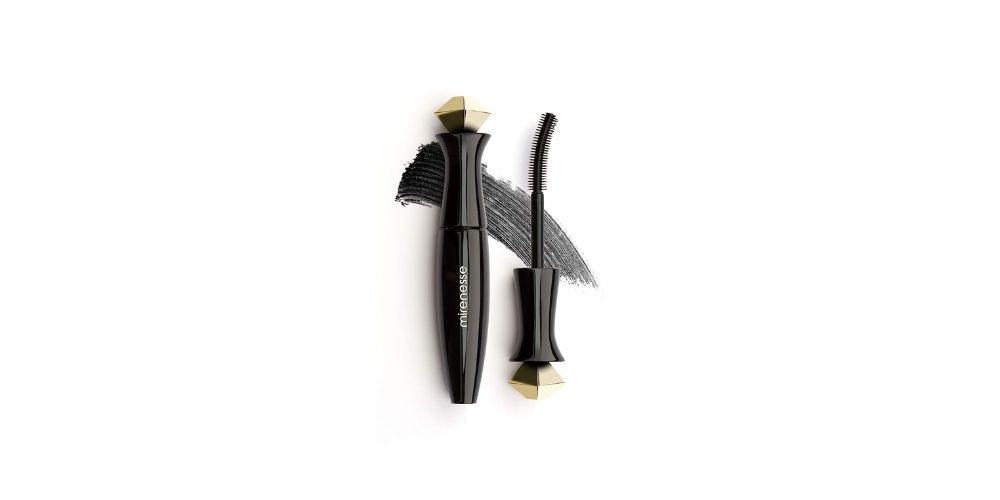 The Mirenesse Secret Weapon 24Hr Mascara with its patented tubing formula lengthens and volumizes lashes without clumping, smudging, or flaking, ensuring that your lashes look flawless from the lash line to the tips. The unique, curved brush captures every lash for even application while nourishing the lashes for maximum length and care.
Fans love how it creates curlier, thicker lashes that last perfectly all day long, yet it's easily removed with warm water. With a glowing 4.5-star average rating, this mascara is a must-try for anyone looking for an alternative to normal mascara.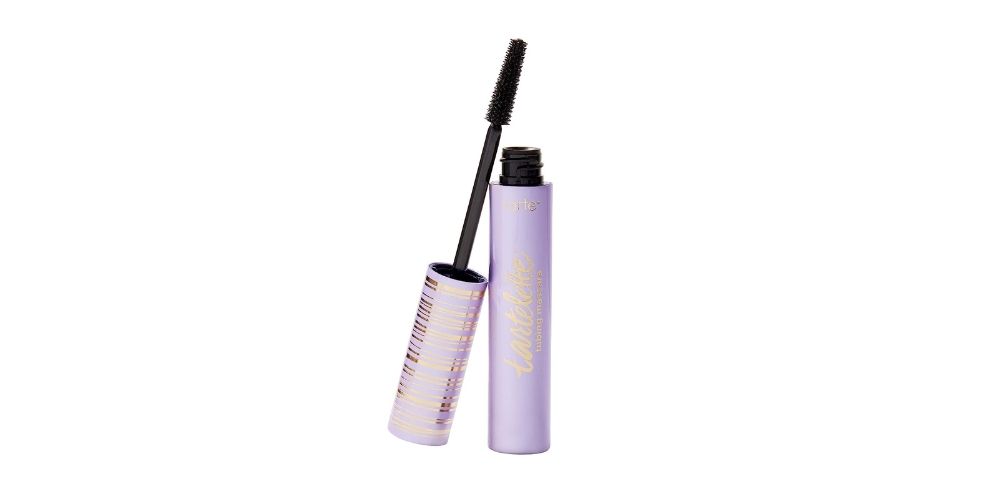 Tarte's tubing mascara is the first-ever tubing mascara that features innovative micro-tubing technology that wraps each lash in lengthening "tubes" instead of weighing them down with layers of pigment.
Plus, its 360° lash extension comb with 296 bristles separates and lifts for fanned-out definition. Customers rave about its easy-to-use brush, separation abilities, and full, beautiful lashes every time. With a glowing 4.0-star average rating, one happy customer said, "When I wear this mascara, I always get asked if my eyelashes are real! It is easy to use, the brush is great and separates without pulling, and you get big beautiful full eyelashes every time. Clean-up is a breeze, with no crumbling. Worth every penny!"
It's no surprise that people ask if your lashes are real when wearing this mascara. Not to mention, its vegan formula is infused with lash-conditioning shea butter, castor seed oil, and carnauba wax for easy removal.
Tips for Applying and Removing Tubing Mascara
From applying to removing, tubing mascara is a unique product that requires special attention when it comes to its usage. If you're looking for tips and tricks on how to apply and remove tubing mascara like a pro, look no further! In this blog post, we'll cover the basics of putting on and taking off tubing mascara so you can get perfect lashes every time.
When it comes to applying your tubing mascara, preparation is key. Start by brushing your top and bottom lashes with an eyelash curler before you reach for the tube. Then, select a lash-defining brush and swipe it evenly across your lashes – don't be afraid to add extra coats if you want more volume! Once you're done applying your mascara, allow it time to dry before moving on to the next step.
Removing tubing mascara can be tricky since its formula creates water-resistant tubes around each lash. To prevent damage or breakage, start by wetting your face with warm water until the tubes become saturated and softened. Then take a cotton pad soaked with micellar water or makeup remover and gently move over your eyes in circular motions until all traces of the product have been removed. While this process may take some getting used to, it will be well worth it in preventing any damage from harsh rubbing or tugging on fragile lashes!
By following these steps for properly applying and removing tubing mascara correctly, your eyelashes will be sure to stay healthy while giving you gorgeous results each time! So what are you waiting for? Get out there and try using these techniques yourself – get ready to flutter those luscious lashes!
Tubing Mascaras FAQs
What types of eyelids are best suited for tubing mascaras?
Tubing mascaras are best suited for those with oily eyelids. Traditional mascaras use oils and waxes to adhere to the lashes, but tubing mascaras use a polymer technology that forms a tube around each lash. This waterproof film is not as easily clogged by excess oil as normal formulas, so it won't smudge or flake away throughout the day. For those with an oily complexion, tubing mascaras are ideal because they create a stay-put effect that lasts all day long – no raccoon eyes in sight!
Can tubing mascaras help lengthen lashes?
Absolutely! Tubing mascaras are great at lengthening and volumizing your lashes while still providing a lightweight, natural look. The waterproof formula creates a tube-like coating on each of your natural lashes, giving the illusion of length and helping each individual lash stand out. For an extra added boost, try using a lash serum before applying tubing mascara for maximum length and curl. With the help of lash serums, you'll be able to create long, luscious lashes like never before!
Are tubing mascaras suitable for sensitive eyes?
Yes, most tubing mascaras are suitable for those with sensitive eyes. The formulas used in tubing mascaras are designed to be gentle on the eyes, and many contain natural ingredients that won't irritate. Additionally, they don't contain harsh chemicals like traditional mascaras can, so they are less likely to cause any allergic reactions or irritations. With their lightweight feel and easy application process – not to mention their stay-put effect – tubing mascaras are a great option for those who want beautiful lashes without worrying about aggravating sensitive eyes.
Are tubing mascaras waterproof?
Yes, tubing mascaras are waterproof! Unlike regular mascara, tubing mascaras form a tube-like coating around each lash, which helps the product stay put when exposed to water. This makes it ideal for those who want to swim or shower without worrying about their mascara smudging or running. In addition, the waterproof formula also means that it will last longer than regular mascara and won't need to be reapplied as often.
Are there any professional makeup artists who use tubing mascaras on their clients?
Yes, many professional makeup artists use tubing mascaras on their clients. They find them to be a great option for creating beautiful lashes while also providing a more natural look. Additionally, they can last much longer on the eyes than regular mascaras, making them ideal for those who need to look their best all day long or through multiple events. Finally, many makeup artists also appreciate that tubing mascaras are gentle enough to be used on even the most sensitive of eyes.
Final Thoughts
Tubing mascaras are the perfect solution for those who want to look their best during emotional events and beyond. These 16 mascaras offer various options to help you achieve smudge-free, long-lasting wear that looks natural and won't budge even when faced with tears or a dip in the pool. Additionally, they can help create an effect similar to fake lashes or a lash lift on even the tiniest of lashes! So don't be afraid to try out a tubing mascara and reap all of its benefits today!
Comments