This post may contain affiliate links, please see our privacy policy for details.
Valentine's Day is fast approaching, and if you're looking for the perfect gift to show your husband how much you love him, we've got you covered! From a Let's Get Deep to a What I Love About You  Book, here are 13 unique and romantic gifts that your husband will love.
Looking for a creative way to express your love this Valentine's Day? The 100 Date Ideas Scratch-Off Poster is the perfect, unique gift! With all sorts of fun adventures and relaxing experiences, couples can pick an activity from their bucket list every day. Plus, it includes a scratch-off tool so that each time you surprise your partner with something new - whether it's on an engagement anniversary or just Friday night in – they won't know what to expect until they uncover the mystery! Give them hours of entertainment while connecting both emotionally and physically -- get ready for endless memories together with this special holiday present.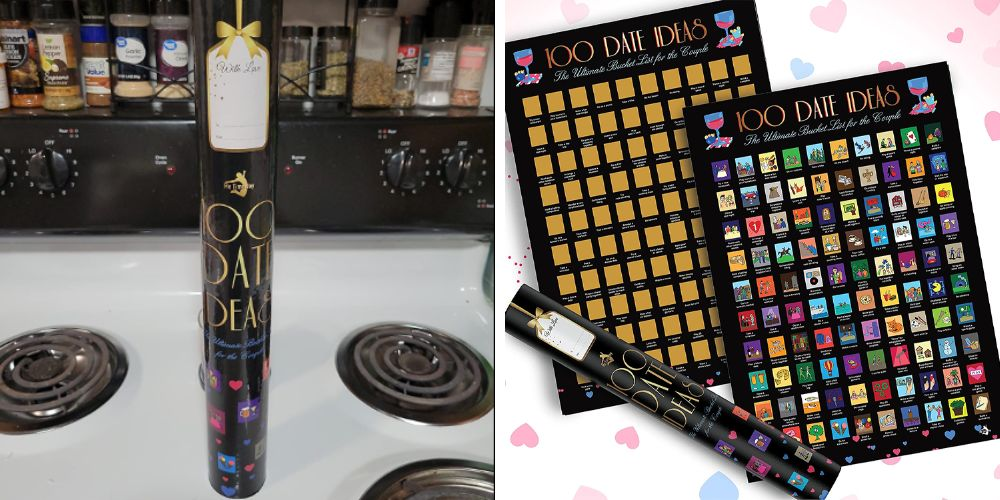 5-Star Review: "I bought this item for my husband's valentines day gift. He was super surprised and happy about its quality as was i." - Kindle Customer
Make sure your Valentine's Day present is tops this year! Surprise your husband with a set of Bear Paws. These ultra-sharp claws make it easy to quickly transform large slabs of meat into bite-sized pieces, so he can get dinner ready in no time and enjoy his favorite dishes as the pros do. Plus, their ergonomic design makes them comfortable on the hands while minimizing kitchen mess—making cooking at home super convenient! Whether you're preparing for date night or just want an upgrade from traditional utensils, these amazing shredding tools are perfect for any hearty meal.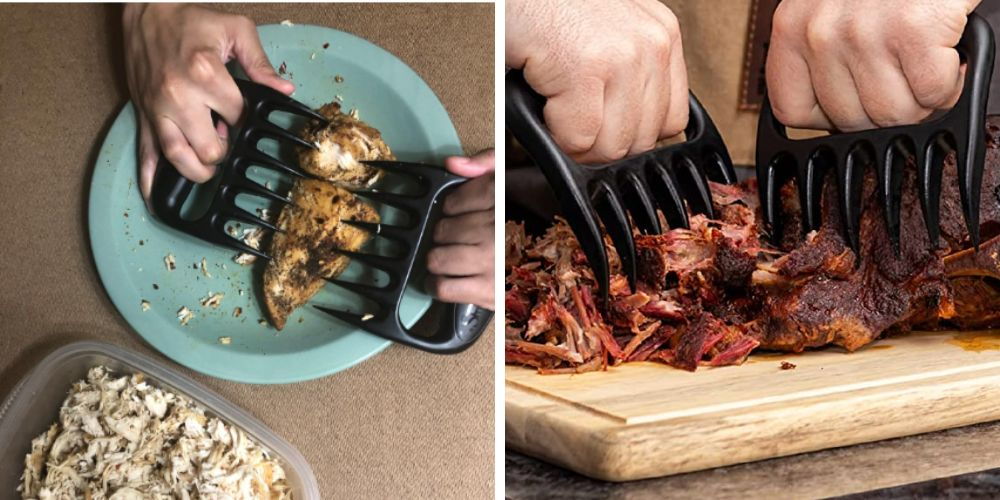 5-Star Review: "Love it. Great tool. Gets the job of pulling pork done! Thanks." -
Eyoome
Is your hubby the kind of guy who loves deep conversations? Then he'll love Let's Get Deep - The Relationship Game full of Questions for Couples by What Do You Meme?! This game has 300+ cards, so you're guaranteed to make some interesting discoveries about each other on that next date night. With questions ranging from silly and playful to insightful and probing, it's a great way to strengthen your relationship in an enjoyable manner!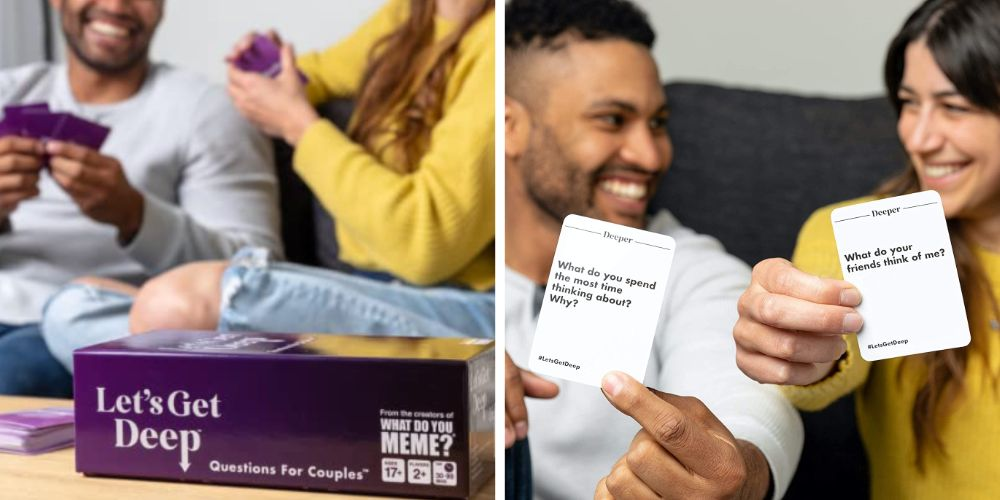 5-Star Review: "It creates conversation you would probably not think to ask your partner." -
Danie C
Forget the boring cliché chocolates and flowers this Valentine's Day - choose something practical that will help your husband feel loved for years to come. The 5 Love Languages book by Dr. Gary Chapman is a perfect gift for any couple, providing valuable insights on how to make their romantic relationship healthier and more fulfilling through understanding each other's 'love language'.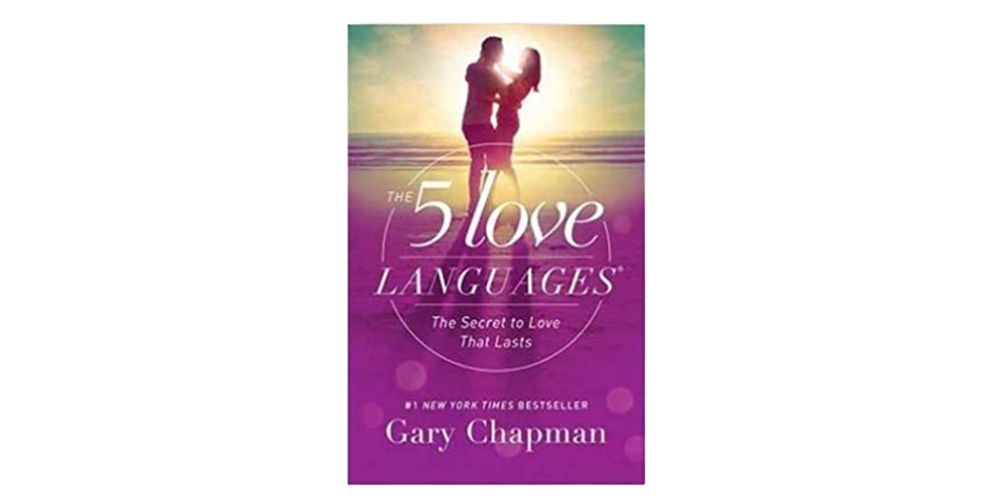 5-Star Review: "This book is great for any couple regardless of how long you've been together. Great insight into your relationship and tools to help you grow as a couple." - CJB
Struggling to find the perfect way of expressing your love this Valentine's Day? Look no further than Knock Knock's What I Love About You book! It's a practical gift with 112 pages full of fill-in-the-blank lines that you can use to create heartfelt and meaningful messages. This tinny hardcover comes in an attractive removable clear plastic jacket, letting you express yourself as mushy or witty as you like - the choice is completely up to you! Let them know how special they are by gifting them with this great gift for any occasion – not just Valentine's Day!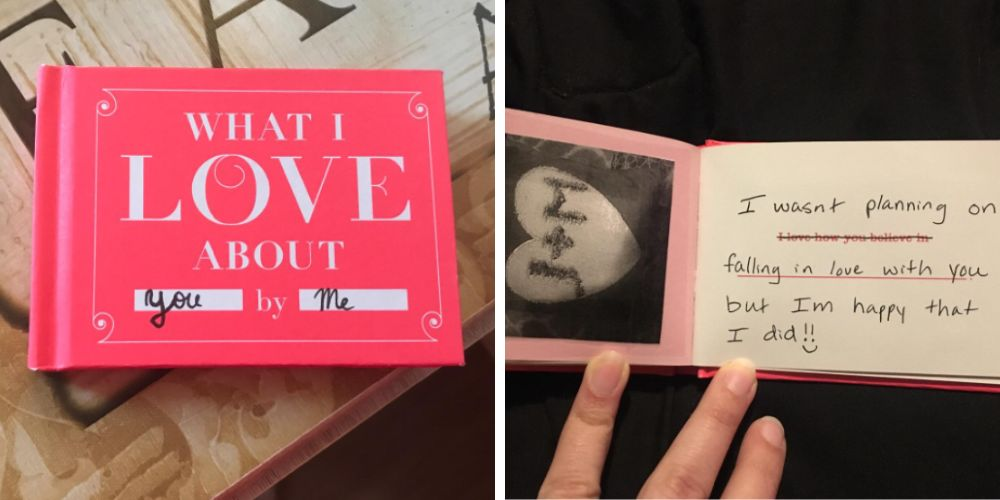 5-Star Review: "Very cute project. Overall, I would recommend the product. A perfect gift for a significant other." - Amazon Customer
For the guy who loves snacking on beef jerky, why not surprise him with a Jerky Heart? This delightfully surprising heart-shaped gift box contains 13 delicious beef and turkey jerky snacks with flavors like Whiskey Maple, Honey Bourbon, Classic, Garlic Jerky, Ghost Pepper, Habanero, Black Pepper, Root Beer, Root Beer Habanero and Sesame Ginger. Perfect for anyone who loves jerky, this tasty collection is sure to bring a smile to your significant other's face this Valentine's Day!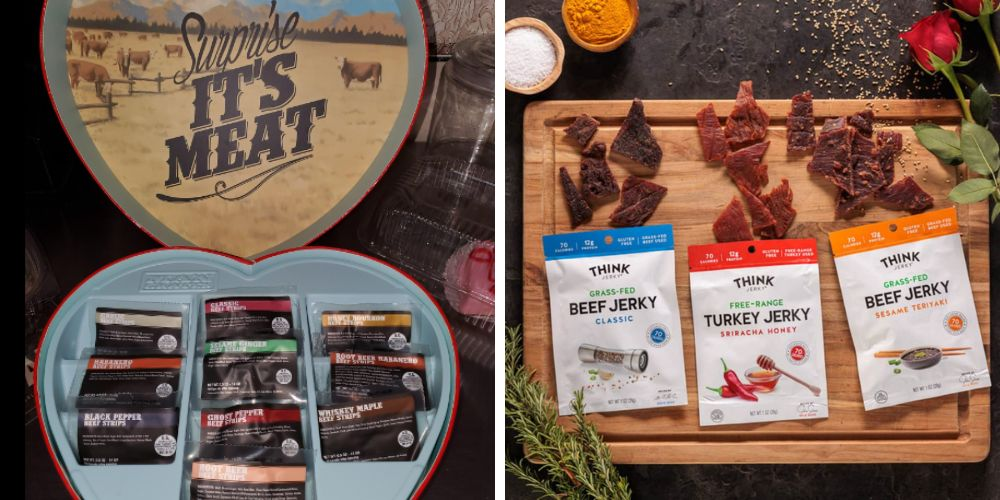 5-Star Review: "Gave to spouse for Valentine's Day. He loved it!" - Amazon Customer
Valentine's Day doesn't have to be a drab affair. Show your husband you care with this one-of-a-kind personalized leather wallet! Crafted from soft genuine cowhide, get it laser engraved with his initials or even personalize it further and add an extra special heartfelt message that he'll never forget. Plus the black or brown tri-fold design can fit up to 6 credit cards & a driver's license - making sure all of his most important items are organized in style. This kind of personalized gift is a perfect way to remind him how much you love him every day!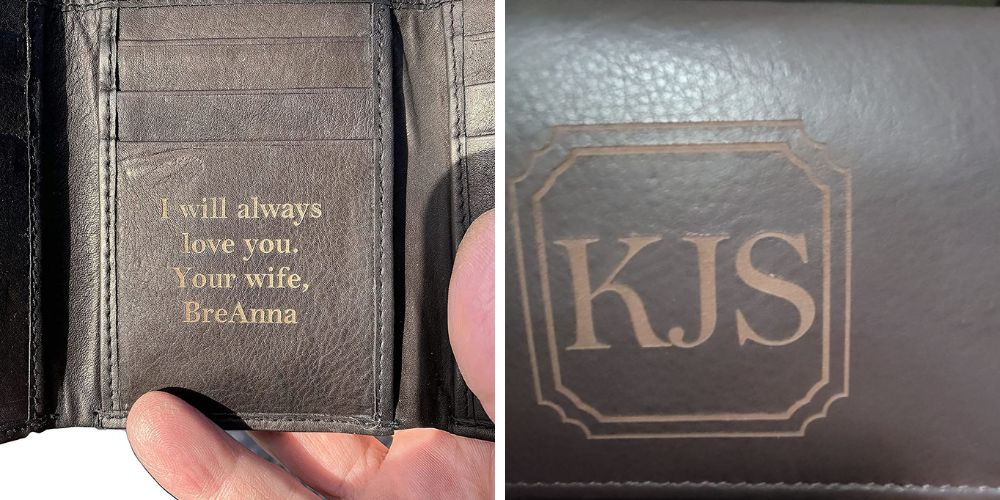 5-Star Review: "Gifted this to my boyfriend of 7 years along with other gifts today. Out of everything, this was his absolute favorite! He loves the wallet already and it's only been a few hours, I love the ability to personalize it and it was amazing how quickly this company was able to receive, produce and ship the product! I got it so quickly and it was the best gift of all, thank you!" - Maddie shippy
Still, wondering what to get your hubby for Valentine's Day? Look no further! The Urban City Map of the Bourbon Trail Glass makes an ideal, practical gift. With its stunningly detailed map and elegant gold lettering it will transport you both right into Kentucky's heart - imagine settling in with a cocktail or whiskey while having fun reminiscing about trips past (or planning exciting ones ahead). Now that is one present they can cherish at any home bar setup!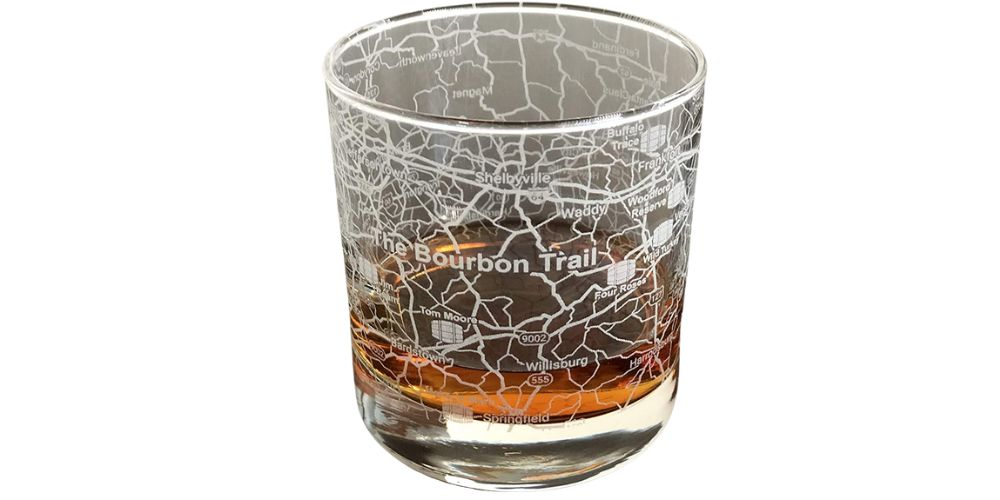 5-Star Review: "This is now my favorite bourbon glass. I really love the design." - James Combs
If you're looking for the perfect practical yet romantic Valentine's Day gift for your husband, look no further! These custom map coasters make a great go-to V-day gift that offers protection from drink rings while sparking conversation. Featuring personalized ceramic state maps with your recipient and their favorite location printed on each coaster - they'll love to reminisce or plan future travels as they enjoy drinks together!
5-Star Review: "Such a fun gift. Celebrating memories each time we use them." - Argon
This Valentine's Day, why not give your special someone a go-to gift that packs some serious heat? The thoughtfully Hot Sauce Set is the perfect way to show them you care. With 30 unique flavors ranging from mild and smoky to robust and fruity, this variety pack of condiments will add zest to any meal - especially if it's their first valentine's day with you!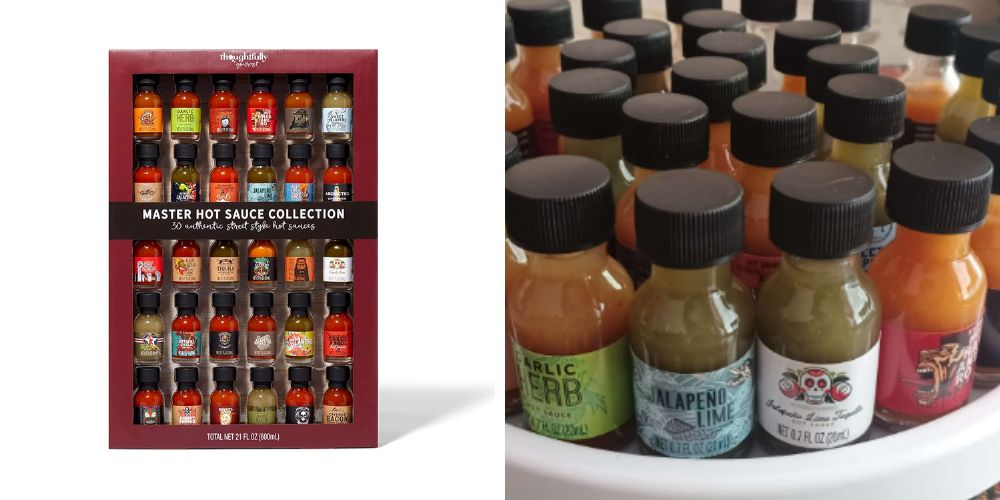 5-Star Review: "This is definitely worth the money. If you know anyone that loves hot sauce this is the perfect gift. Huge variety and great flavors!" - Shae Christensen
For the homebrewer in your life, up their game this Valentine's Day with a Beer Making Starter Kit! Featuring everything they'll need to brew two gallons of craft beer and easy-to-follow instructions - even novice brewers can make delicious batches. This exciting kit is perfect for anyone looking to start or expand an existing hobby – bonus points if you also get them a quarterly craft beer subscription so they can stay stocked on all kinds of different styles throughout the year!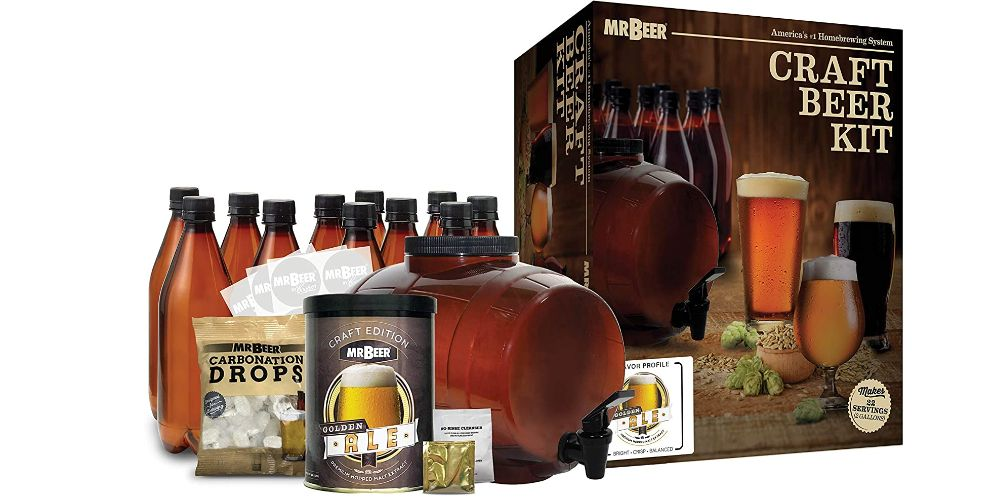 5-Star Review: "I got this as a gift for a friend of mine who loves beer, specifically Michelob's. I can't speak for the taste yet, but he opened it up with his son, and they started the brew that same night. He was excited to try it out!" - Sage Davis
Make your special men's travel a breeze this Valentine's Day with an extra-special 2-in-1 garment bag. This is one of the best practical gifts that will keep his suits looking spiffy and organized on any business trip or romantic getaway, making it one of the most perfect gifts for all those sweet occasions!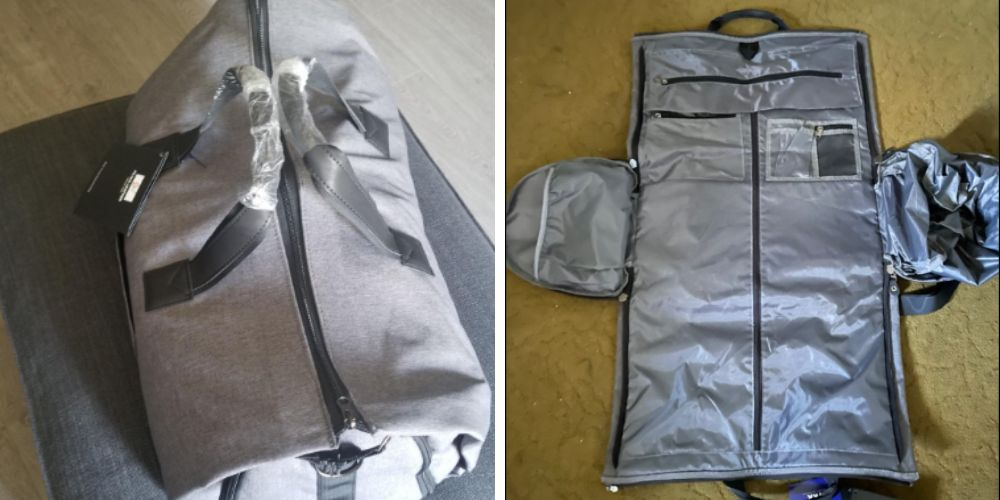 5-Star Review: "I will add pics later, but it looks like the pics in the ad. This bag is so nice. It works like a duffle but can be unzipped to fold out and allow a suit or dress to be kept safe without taking up much space. The side pocket for shoes is such a good idea so you don't get your clothes dirty from them. The material is thick and well-made. It looks classy and can fit a decent amount of clothing! Love it!" - Sheena
Nothing quite says "I love you" like a hot sauce experience that keeps on giving! This Valentine's Day, show your husband just how much you care with the DIY Hot Sauce Kit. For less than the price of a million bucks (but still making alllll the difference!), this kit comes complete with a blend of pepper spices like ancho pepper powder, New Mexico chili powder, garlic, and cayenne with arbol, chipotle, and guajillo - plus six custom bottles for cooking up every creation from mild to wild. All ingredients are natural and GMO-free which means top-quality flavor without having to sacrifice healthiness! Show your beloved some serious With this gift in hand (literally) you can be sure that it'll make all the difference on cupid's big day!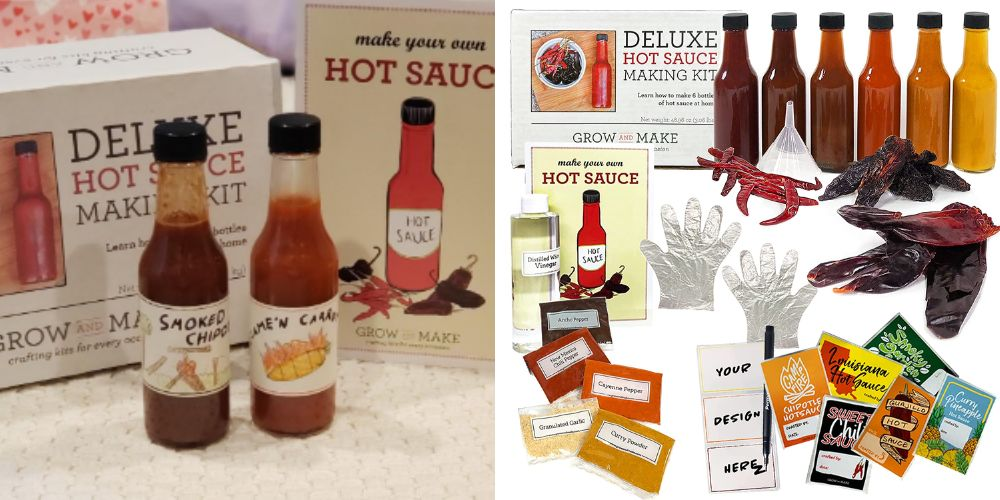 5-Star Review: "I got it for my boyfriend for Christmas and he loves it! Anybody who loves to cook needs this! It's very fun to do" - Emma
No matter which one of these gifts you choose (or if you decide to mix and match!), we guarantee that your husband will be thrilled with whatever Valentine's Day surprise comes his way – after all nothing says "I love you" like thoughtfully chosen gifts that show off how well you know each other! So go ahead - have some fun shopping around for something special - because no matter what gift(s)you pick out in the end, there's no doubt that it'll be one he won't forget anytime soon!
Reviews in this blog post have been edited for clarity and/or length.
Other Posts You May Like: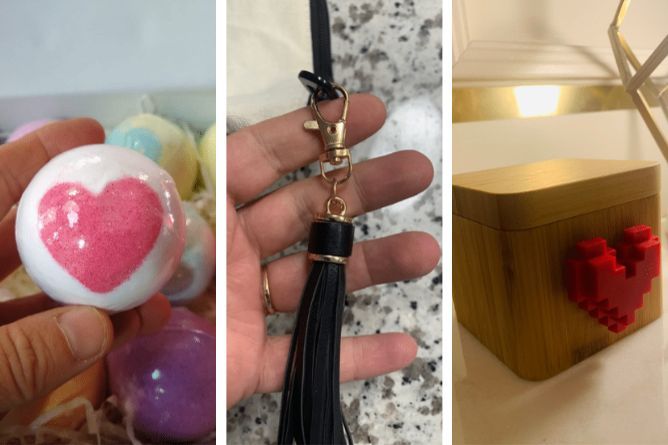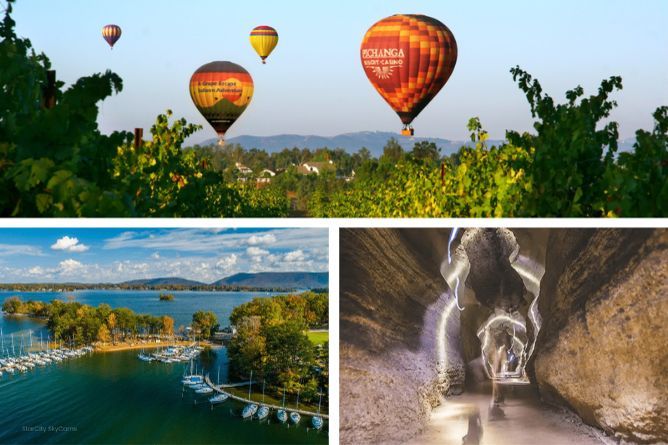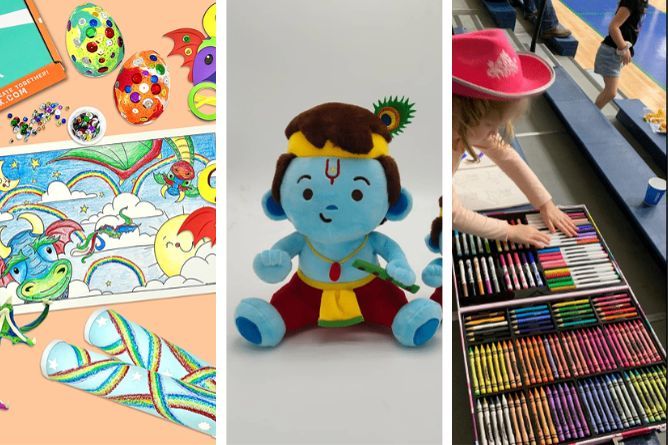 Comments