This post may contain affiliate links, please see our privacy policy for details.
As the weather starts to cool down and the leaves begin to change color, we know that fall is on its way.
Fall is the perfect time to invest in a new pair of shoes that will last you all season.
Amazon has a great selection of shoes that are stylish, comfortable, and versatile, and they'll surely make your outfit pop.
With a variety of styles and colors to choose from, you'll be sure to find the perfect pair to add to your wardrobe. Plus, they're affordable, so you can get multiple pairs to mix and match with your wardrobe.
Don't waste your time searching all over the internet and check out these cute booties, these stylish sneakers, and these over-the-knee boots!
1. Whether you're tackling a difficult hike or a leisurely walk, these hiking shoes are a perfect choice. With a durable leather and mesh upper, this shoe can take on anything you throw at it. The EVA footbed provides cushioning and support, while the Vibram outsole ensures traction and stability.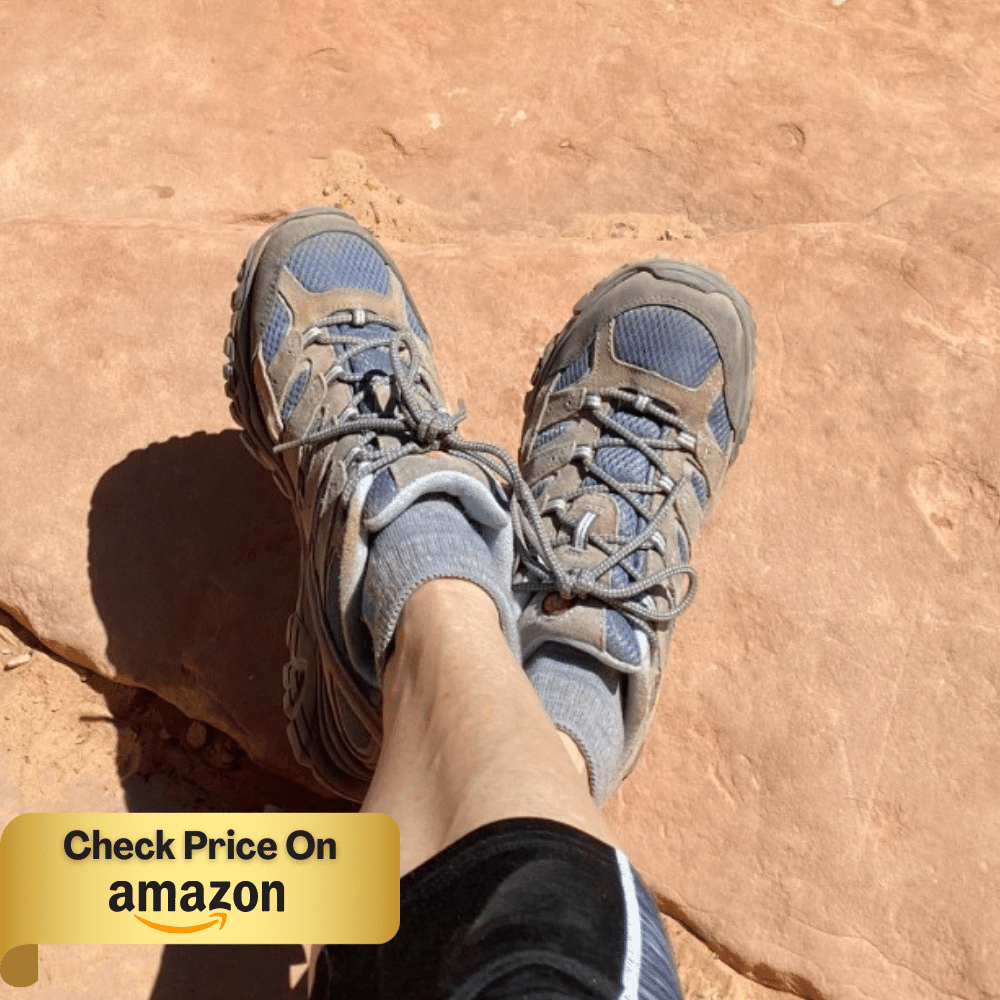 5-Star Review: "These shoes are cute, lightweight and from a brand recommended to me for hiking! So far they are comfy and supportive" - Tessa Kramer
Get it from Amazon.
2. These Saltwater Core Boots are the perfect way to keep your feet warm and dry all winter long. With a durable water-resistant outer shell and a cozy fleece lining, these boots will make sure you're comfortable no matter what the weather throws at you.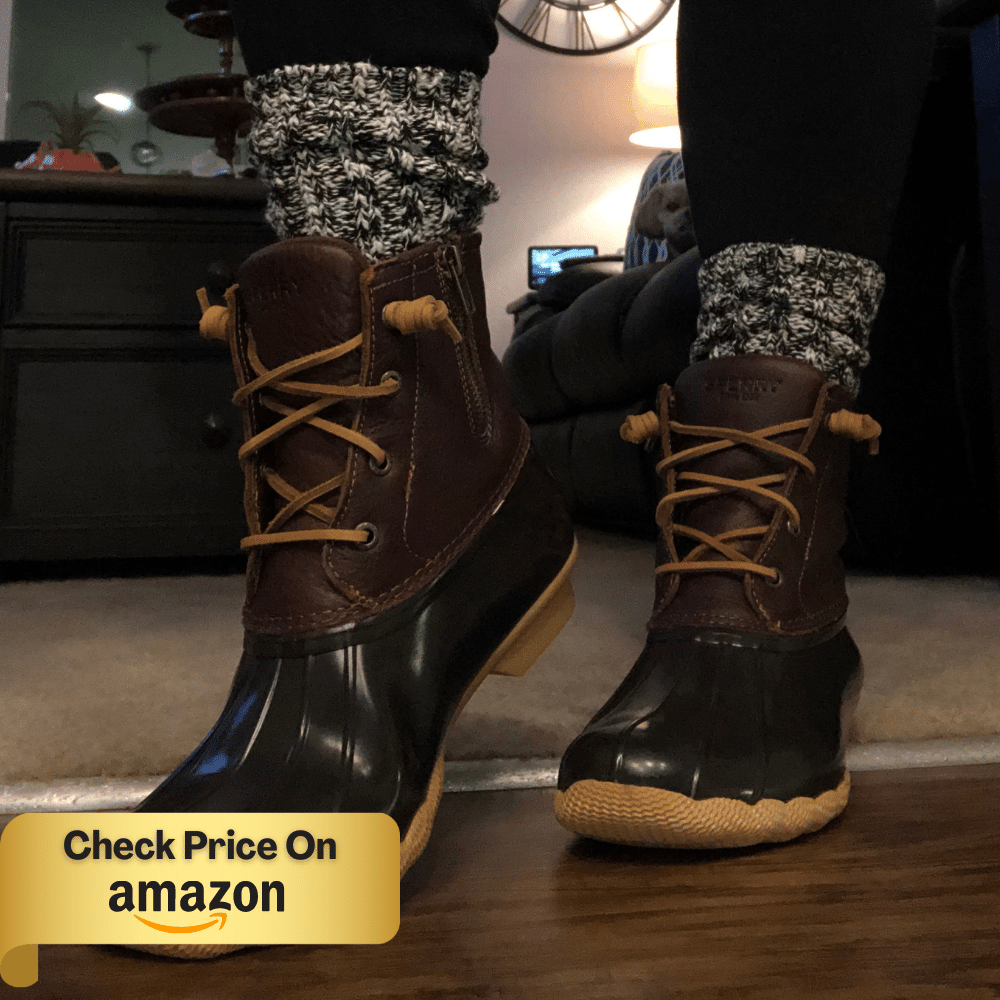 5-Star Review: "I actually really like these boots I have always wanted some and they were on sale so decided to buy them they are a little bit big my hill kind of slips out however I think it'll be perfect when it gets colder as I wear thicker socks! Really happy with these boots and definitely excited to get to wear them more" -Grace Noel
Get it from Amazon.
3. These sneakers are perfect for athletes or anyone who wants a little extra support and style in their step. They provide all-day comfort with a padded collar, tongue, and insole. Plus, the chic design is sure to turn heads whether you're on the court or just running errands.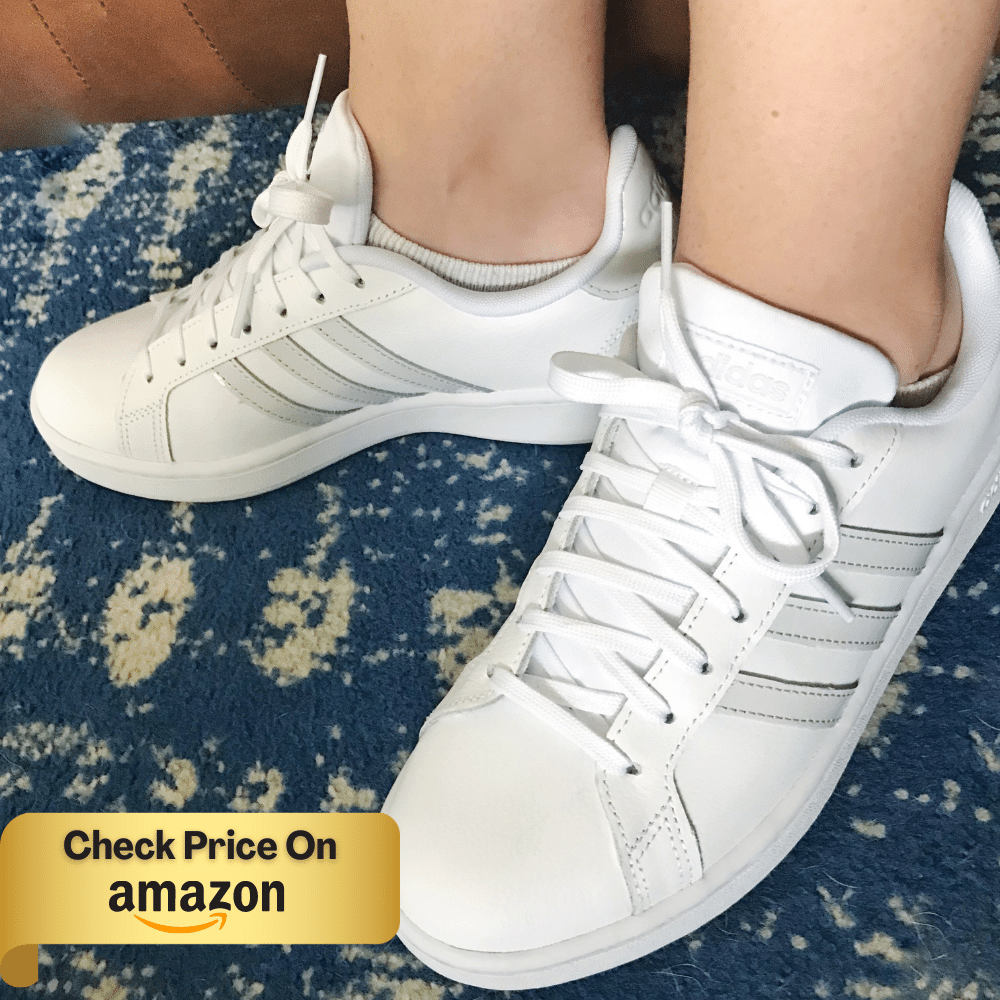 5-Star Review: "They are all-around great shoes. Can dress up or down. I wore them after right after buying them to a concert and walked a long distance and they did not disappoint. Would highly recommend" - Lisa
Get it from Amazon.
4. These Sheriff Boots are a stylish and practical addition to any wardrobe. The rugged construction and comfortable fit make it perfect for long days on your feet, while the stylish design adds a touch of attitude to any outfit.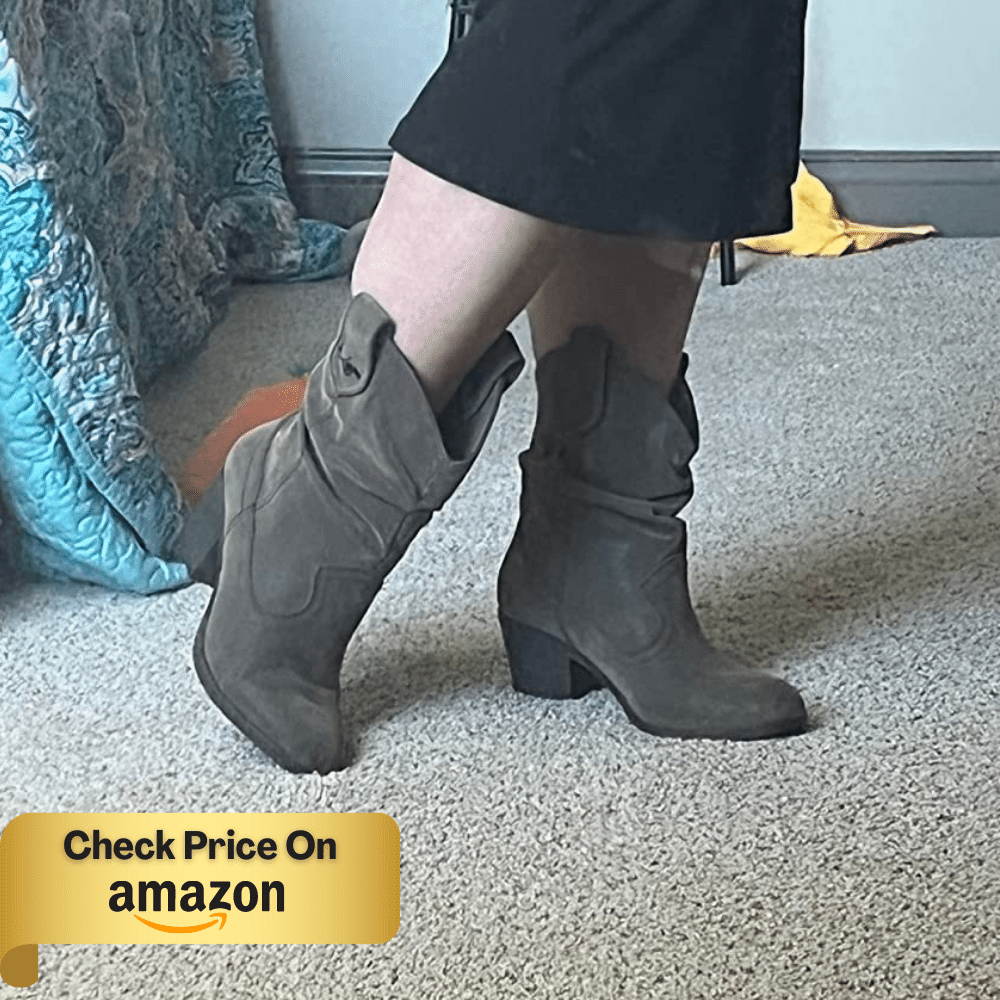 5-Star Review: "These are so cute and comfortable. I got them for a wedding and they were perfect with a dress. My feet did not hurt by the end of the night after hours of dancing and walking around mingling." - Nicole
Get it from Amazon.
5. These are not your average ankle boots. Designed with style and comfort in mind. With a cushioned insole and a versatile design, these boots will become your new go-to for both work and play. Plus, the slip-resistant outsole provides extra traction and stability, so you can feel confident on your feet all day long.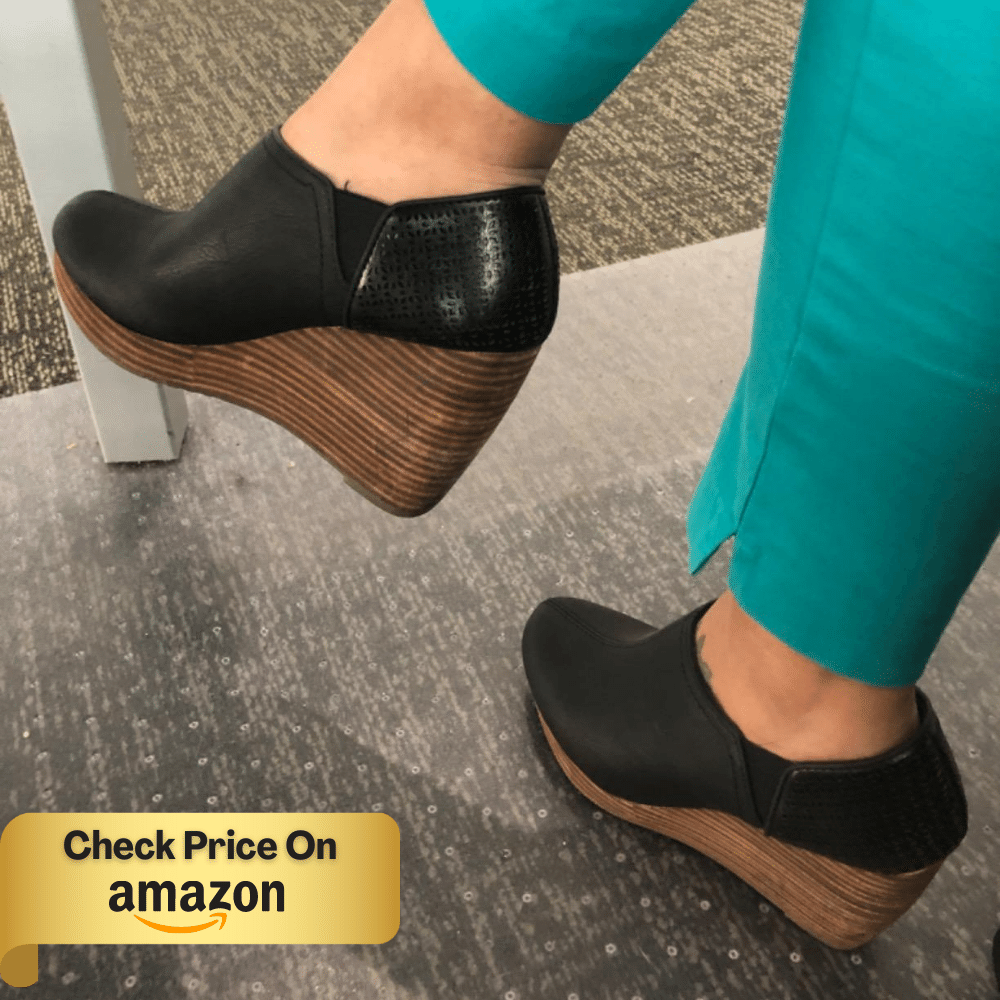 5-Star Review: "I love these shoes. We get fit small so I had to size up. Returned and bought a bigger pair but worth the hassle. Look cute with all the fall outfits." - BAM
Get it from Amazon.
6. These boots are perfect for cold weather, with their insulated design and waterproof materials. They'll keep your feet warm and dry all day long, whether you're walking in the snow or playing in the rain. Plus, they're stylish and comfortable, so you can wear them anywhere.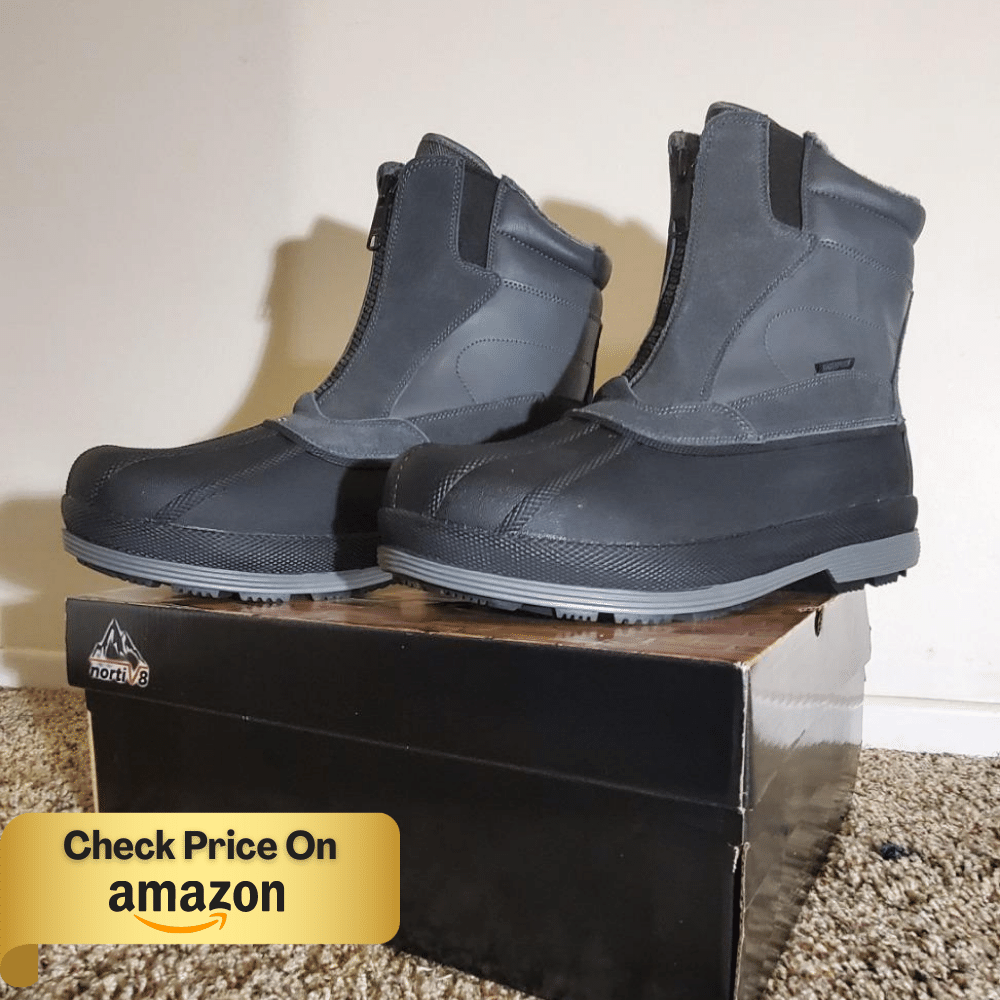 5-Star Review: "I've purposely waited for a year before writing this review as durability is probably one of the biggest concerns for most of us. I can say that these boots hold up very well. When first brought out of the box, they appeared to be very well-made. I wear size 13 shoes and these boots seemed to be a tad bit large. However, when wearing thick, wool socks (as I always do) the fit was perfect. Very comfortable. After a year's worth of trouncing through woods and along rocky trout streams, these boots are holding up very well. The only thing that could be a concern for some of you is the Zippers to close these boots. They can be a bit difficult to zip up but it's a minor issue. I simply used a little shot of WD40 on each boot zipper and they glide open and close very well. Overall, I think these boots are a very good purchase at a very good price (compared to other brands). Go ahead and buy them . . . I think you'll be well-pleased that you did." - GCT
Get it from Amazon.
7. Looking for a tough, waterproof boot to keep your feet dry and comfortable all day long? Try the Storm Surge Toe Boot. This boot features a durable waterproof leather upper and a rubber outsole that can take on any terrain. Plus, the padded collar and tongue provide extra comfort and support.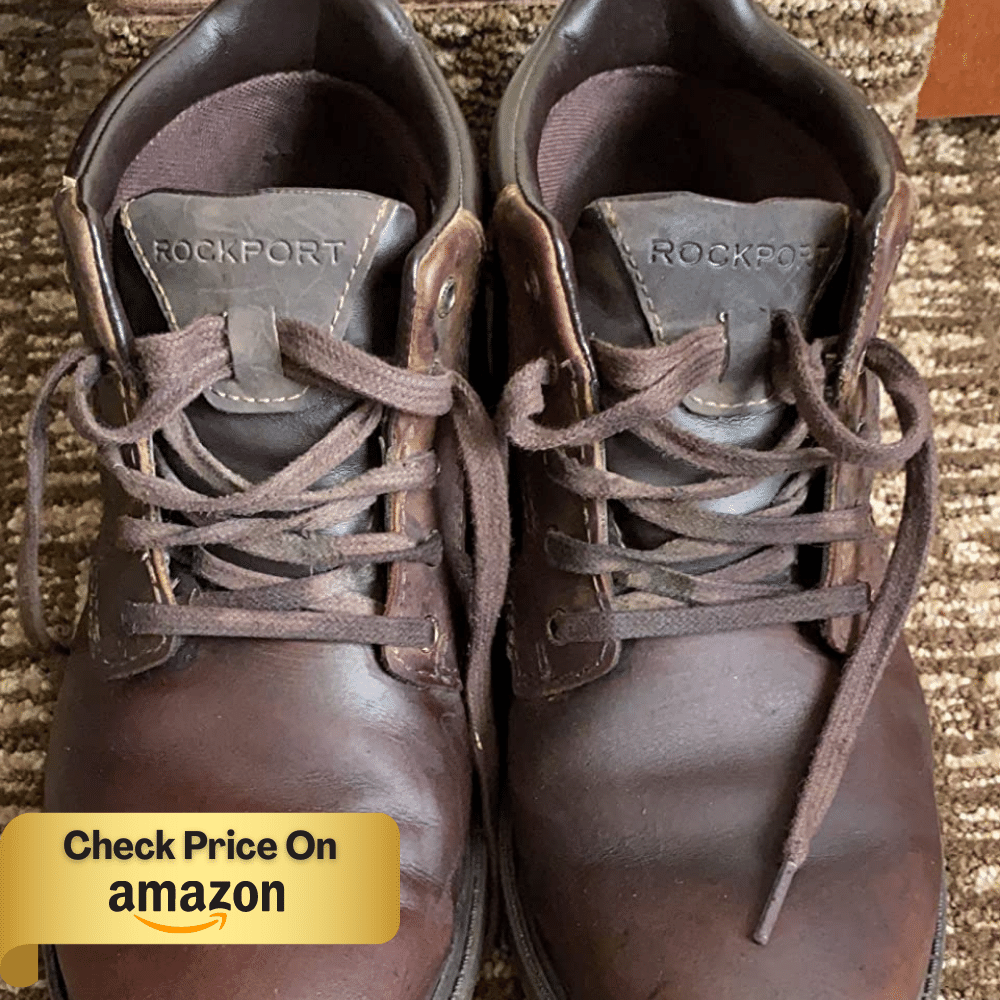 5-Star Review: "I like the fit and they are not heavy." - Phylis
Get it from Amazon.
8. The Eureka Walking Shoes are perfect for the man on the go. With its comfortable design and easy-to-wear style, it's perfect for those who want to look good and feel good at the same time.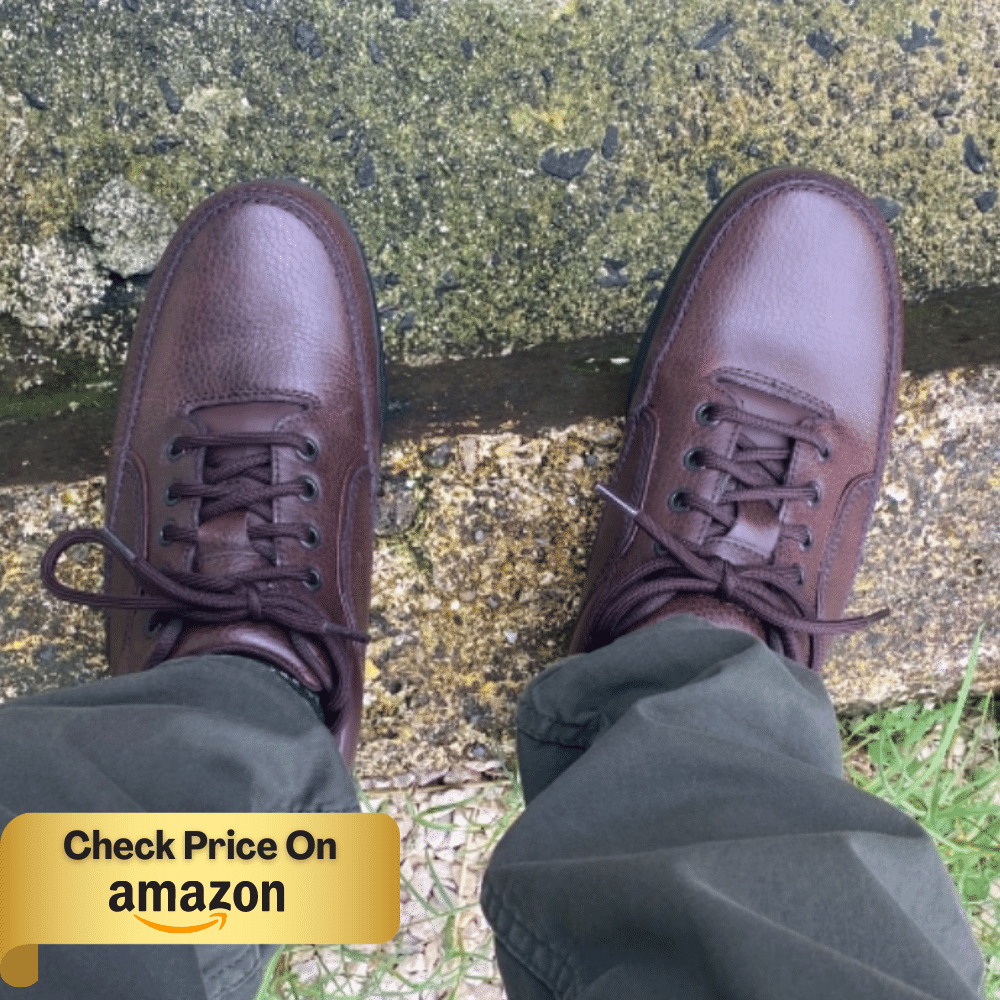 5-Star Review: "My feet are very picky. My right foot is higher than the left and I always have trouble finding the right pair of shoes that both of my feet are happy. I have been wearing sandals at work for the last two years and I can feel that my co-workers are questioning my appetite through their expressions. I knew my size is 9.5 but has to be extra wide. I finally collect enough courage to order a pair of Rockport Men's Eureka Walking Shoes in my size and prayed that they will fit. When the shoes arrived I opened the box carefully and saved all the wrapping for easy return. it fits well except for some minor discomfort. I wear it at work every day now" - P. Lu
Get it from Amazon.
9. The Voyageur Hiking Shoes are perfect for any adventure. They are comfortable and breathable, with a low height that makes them easy to wear. The shoes also have a great grip, making them perfect for hiking on any terrain.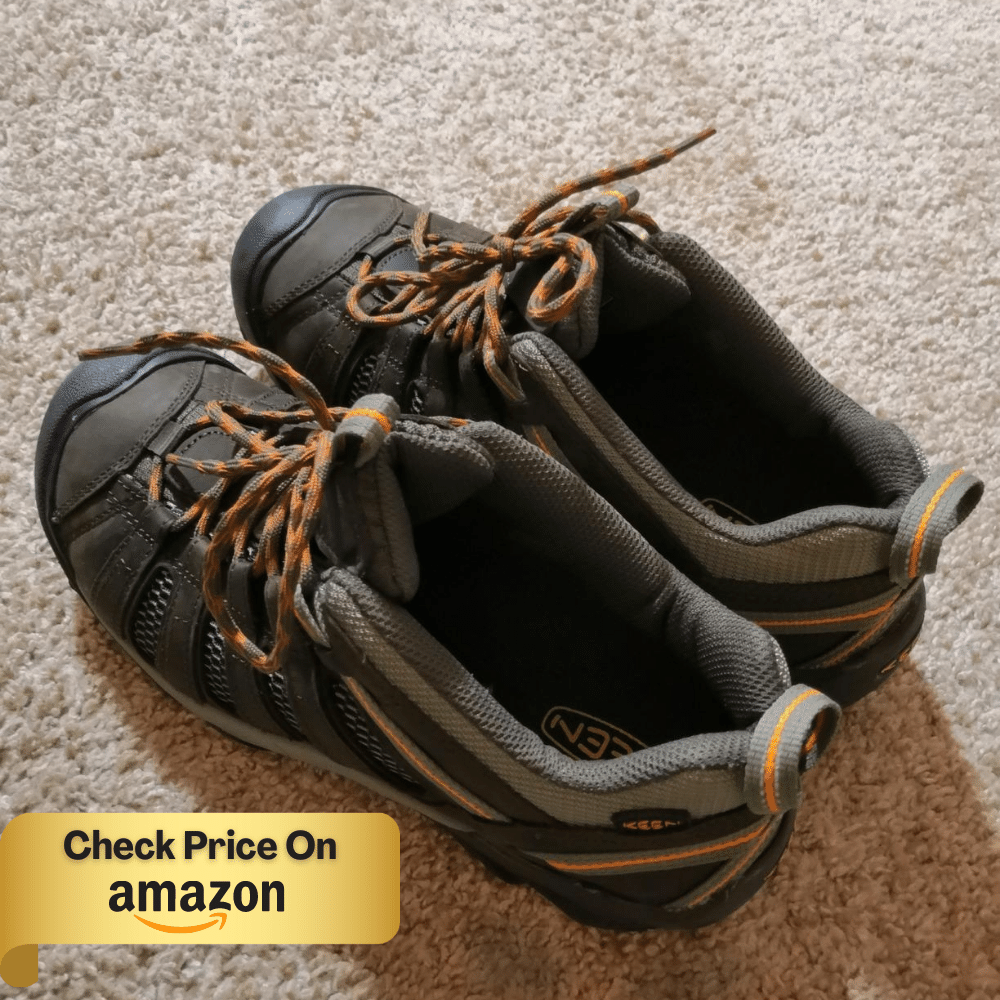 5-Star Review: "Love Keen shoes, always fit as expected and are comfortable from day one." - Donald E. Bledsoe
Get it from Amazon.
10. Woke up on the wrong side of the bed? No problem. You can still conquer the day with a pair of Slip-On Shoes. They're comfortable, stylish and easy to slip on - perfect for when you're in a rush. With these shoes, you'll always be able to put your best foot forward.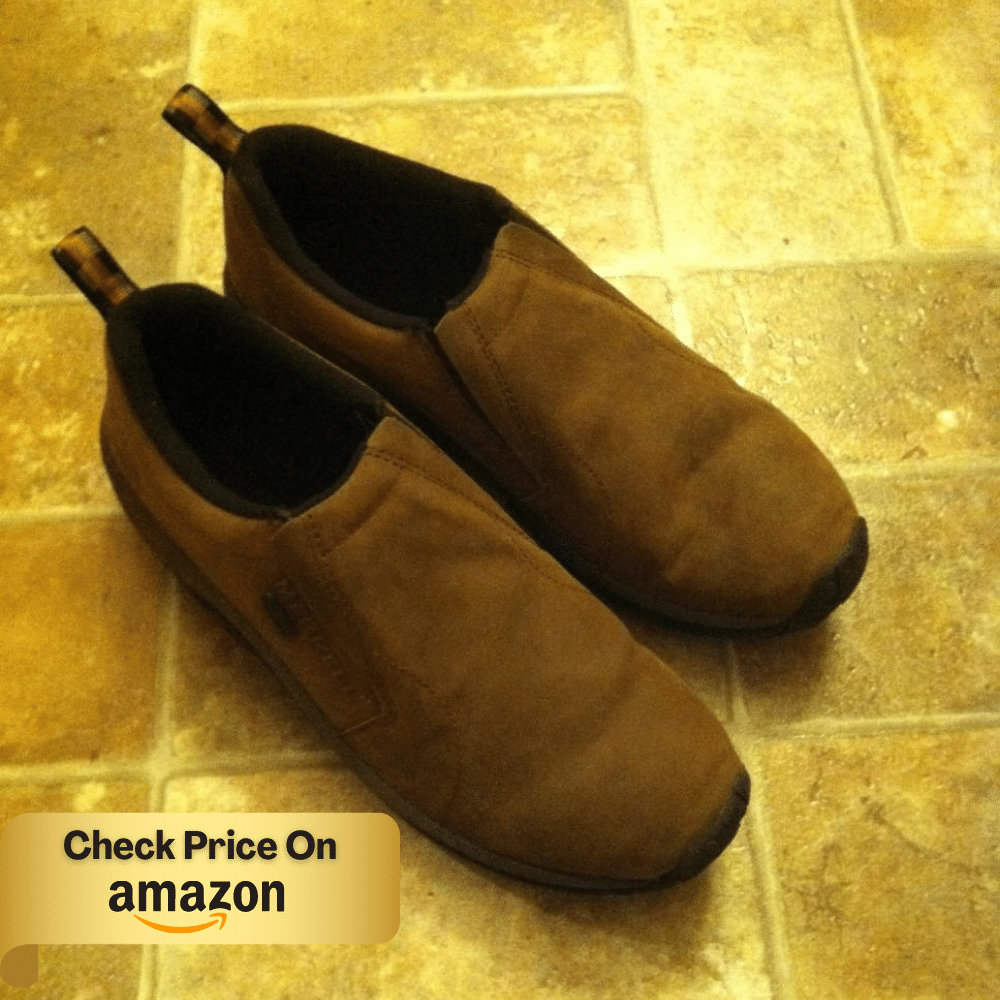 5-Star Review: "Being that I've worn Merrell shoes a long time because I find them to be very comfortable and hold up well. The new pair that have now have the same comfortable fit." - William Hornsby
Get it from Amazon.
Amazon has a wide variety of shoes that will help you stay on trend this fall season. With their stylish design and comfortable fit, you'll be able to rock any look this season. So don't wait any longer, order your pair today and be the best-dressed person in the room.
Reviews in this blog post have been edited for clarity and/or length.
Comments