This post may contain affiliate links, please see our privacy policy for details.
When it comes to kitchen appliances, an air fryer is like a gift from the gods. It not only allows you to whip up all kinds of fried foods guilt-free, but it also lets you save tons of time by cooking your favorite dishes quickly and easily – now that's what we call a win-win! But that's not all; did you know there are tons of amazing air fryer accessories out there too? Yup, from racks to cookware sets, these must-have tools will take your air frying game to a whole new level. Ready to learn about the 20 best air fryer accessories that you'll wonder how you ever lived without?! Let's dive in!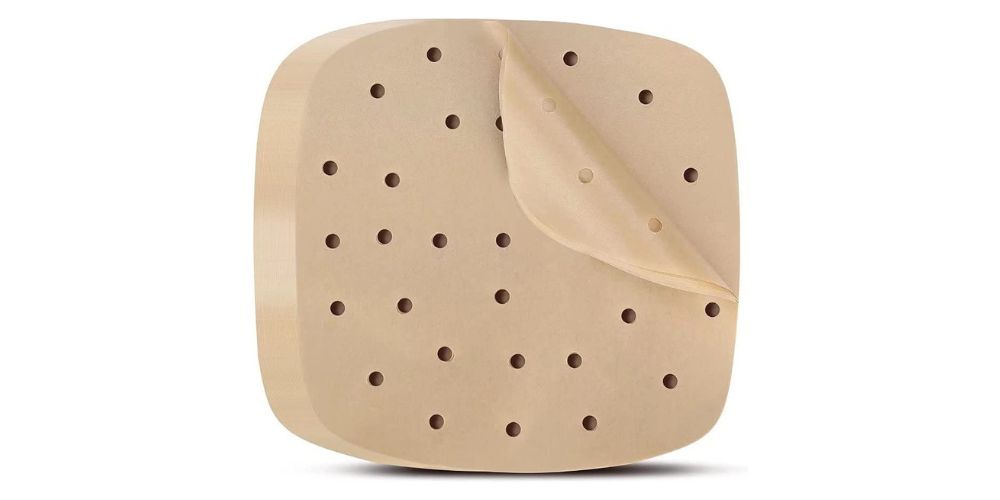 No more scraping or scrubbing is required, thanks to the heat-resistant and non-stick coating of these air fryer parchment paper liners. With a customer rating of 4.4/5 stars based on over 3,500 reviews, these liners are an essential accessory for your air fryer. Don't let food stick to the surface anymore - upgrade your air frying game with these easy-to-use liners that make cleanup a breeze.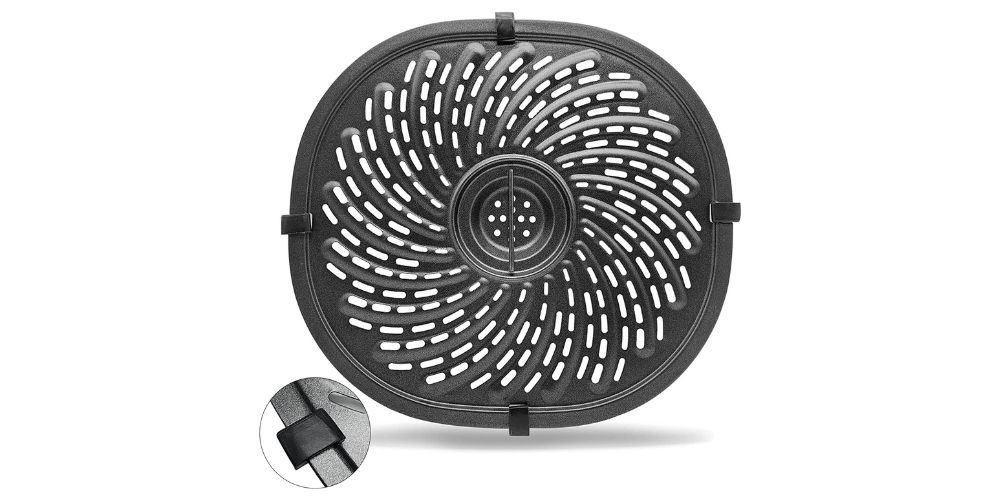 This Air Fryer Grill Pan will take your air frying game to the next level! Not only can you cook up a storm with its non-stick coating and easy-to-clean features, but its perforated design will give your food a satisfyingly crispy texture. Whether you're making chicken wings or roasted veggies, this versatile accessory will become your go-to for healthy and delicious cooking. And don't just take our word for it - customers are raving with a 4.3-star average rating!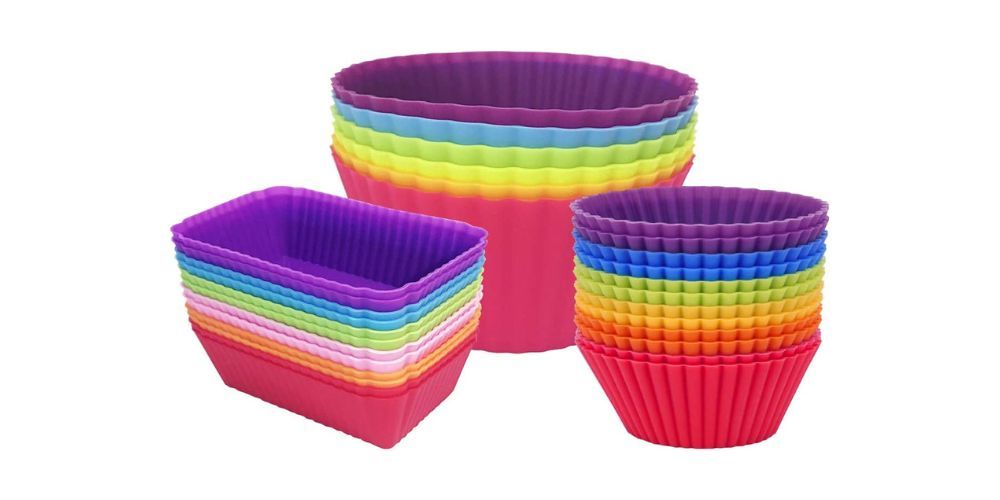 These air fryer silicone cupcake liners will revolutionize the way you cook and store individual portions! Not only are they dishwasher safe and made with food-grade silicone, but they're also non-stick, making clean-up a breeze. With a 4.3-star average rating, one satisfied customer said " These were purchased to make single serving meals in an air fryer, very happy with the product on how easy they are to clean, and use."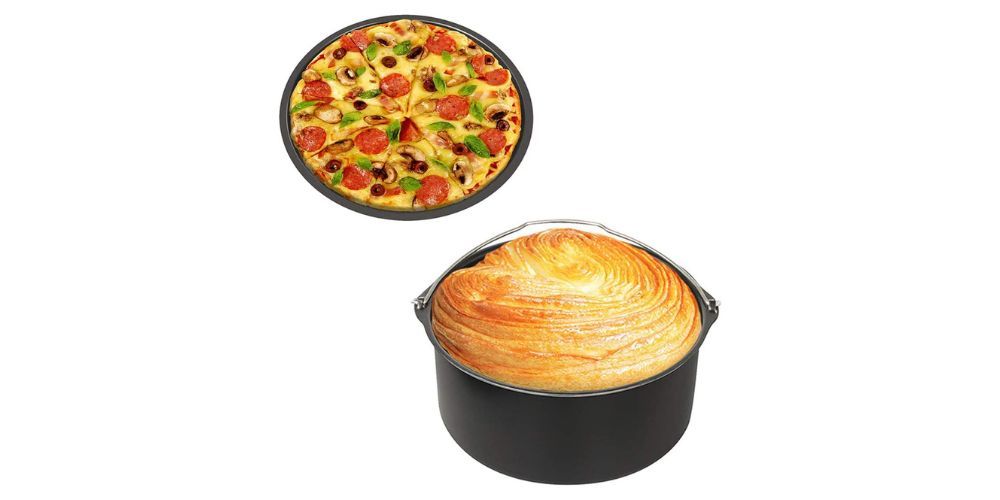 This nifty pizza and a cake pan are designed specifically for use in your air fryer, giving you the ability to whip up pastries from cakes, pizzas, and more with ease. And, with their non-stick coating and dishwasher-safe design, clean-up is a breeze. Customers love how perfectly these pans fit into their air fryers, and appreciate the variety they bring to their baked goods.
These non-stick and perforated pizza pans are an absolute game-changer for pizza lovers everywhere. Clean-up is a breeze with its dishwasher-safe construction, and the premium design ensures you'll be making perfect pizzas for years to come. With over 1,200 verified five-star ratings and a 4.6-star average, one customer raves, " I use in my air fryer for making mini-pizzas with tortillas. Sturdy and clean with just a swipe. Recommend. "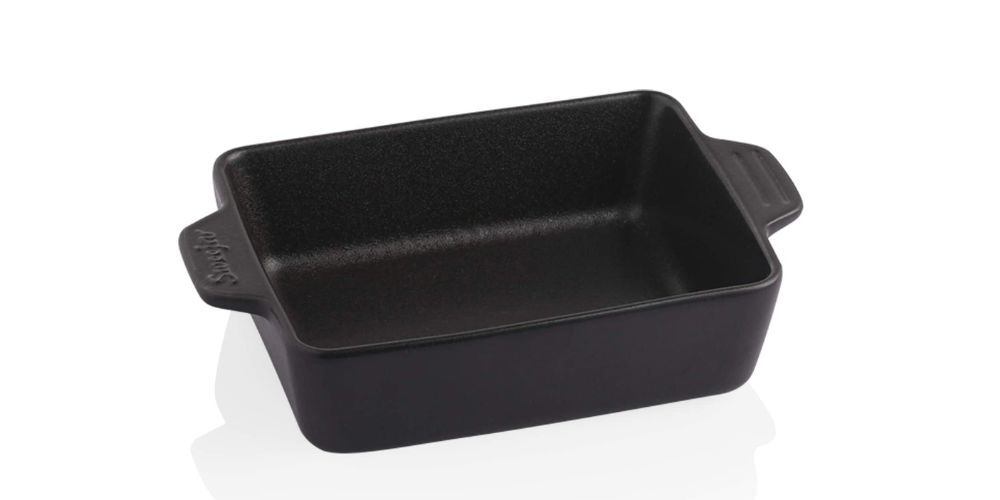 This air fryer baking dish is a game-changer for all your baking and roasting needs. Perfect for casseroles, bread, and even for roasting veggies, this dish is a must-have in your kitchen. With its double-handle design, the dish is easy to carry and maneuver. The durable construction ensures that it stands the test of time, while also being dishwasher safe. One customer loves how this perfectly fits in the air fryer that they bought another one!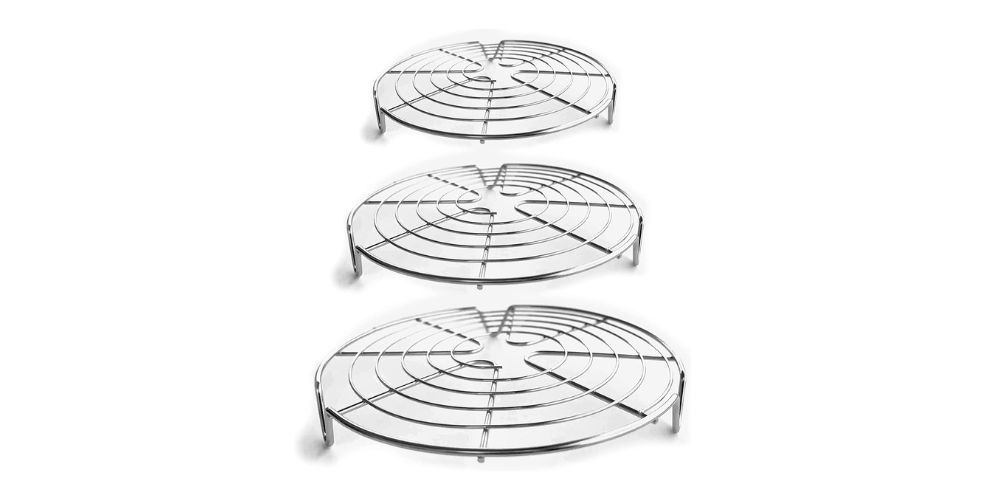 These stainless steel steamer, canning, and cake cooling racks are perfect for air fryer enthusiasts who want to make multiple batches of deliciously crispy food with ease. Plus, with their non-stick coating and dishwasher-safe construction, cleanup is a breeze. With a 4.7-star rating and over 8,400 verified five-star ratings, these cooling racks are the must-have accessory for your air fryer setup.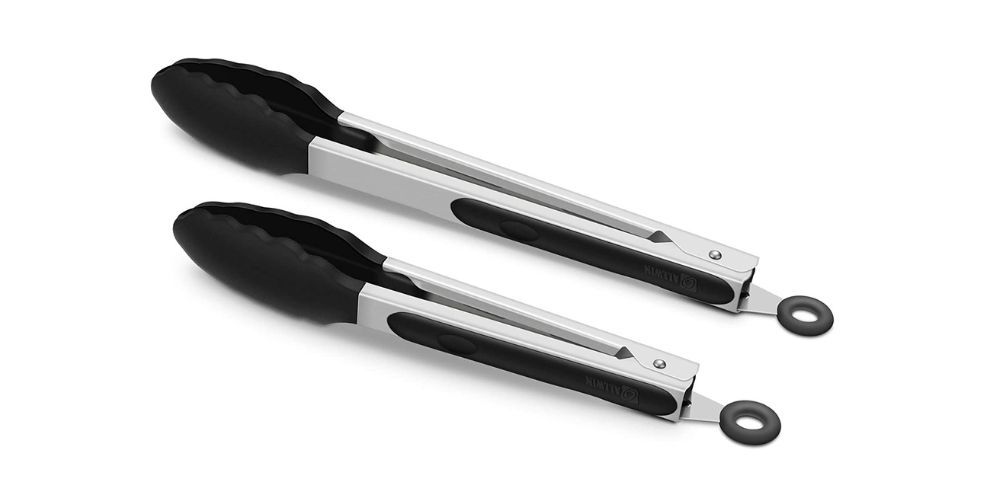 No more messy mishaps or accidents in the kitchen with these 9-inch and 12-inch premium heat-resistant tongs. Made with BPA-free, non-stick stainless steel and equipped with a non-slip grip, you'll be able to flip, stir, and serve like a master chef. Don't believe us? With a whopping 24,400+ verified five-star ratings and an impressive 4.7-star average, one customer said " These tongs work very well with my Air Fryer. "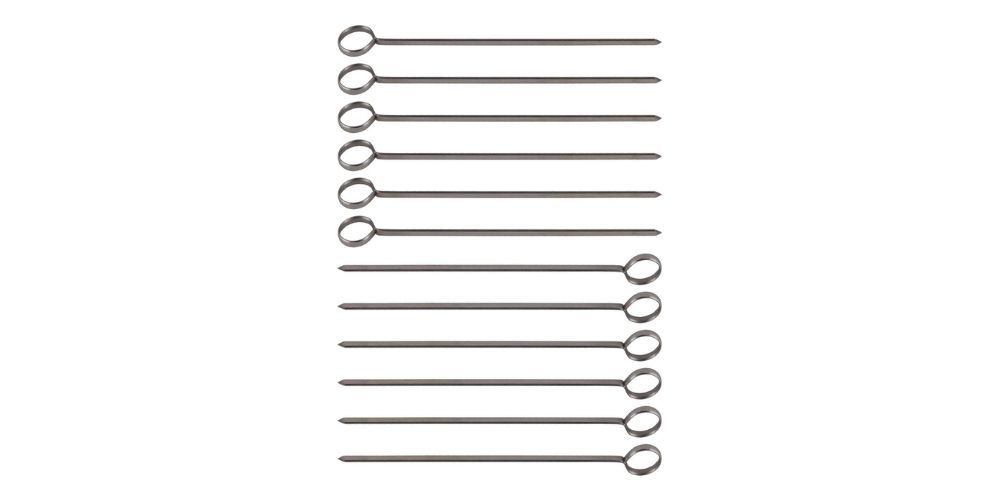 These Air Fryer Skewers will take your kebab game to the next level! With their durable stainless steel and non-stick coating, you can cook up a storm without worrying about sticking or cleaning up. Plus, the ring-tip handle makes it easy to flip and turn your skewers mid-cook. Don't just take our word for it - one customer was in awe of how this skewer brought new capabilities to their air fryer.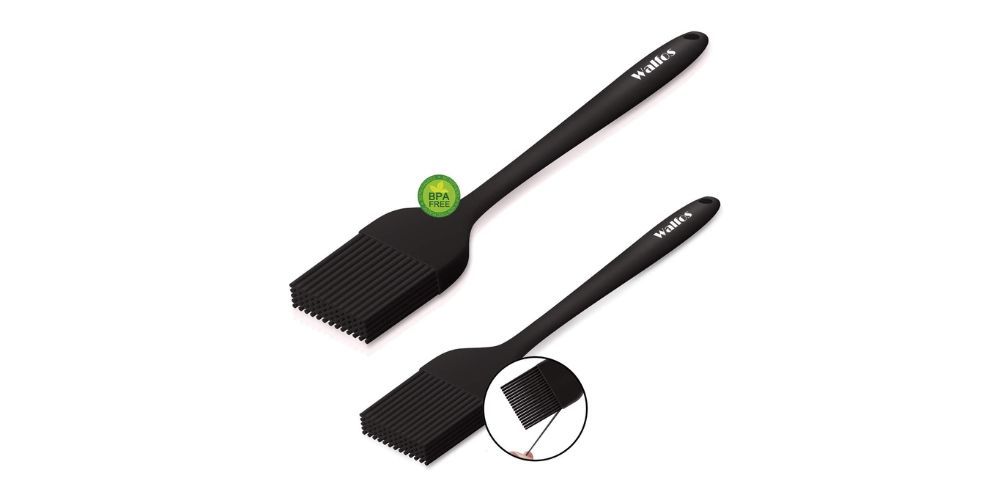 Perfect for BBQs, grilling, baking, and more, this brush is heat-resistant, non-slip, and dishwasher-safe. With over 1,900 verified five-star ratings, it's the best way to infuse your food with flavor and moisture without any messy drips. Say goodbye to boring, dry dishes and hello to mouth-watering, succulent meals.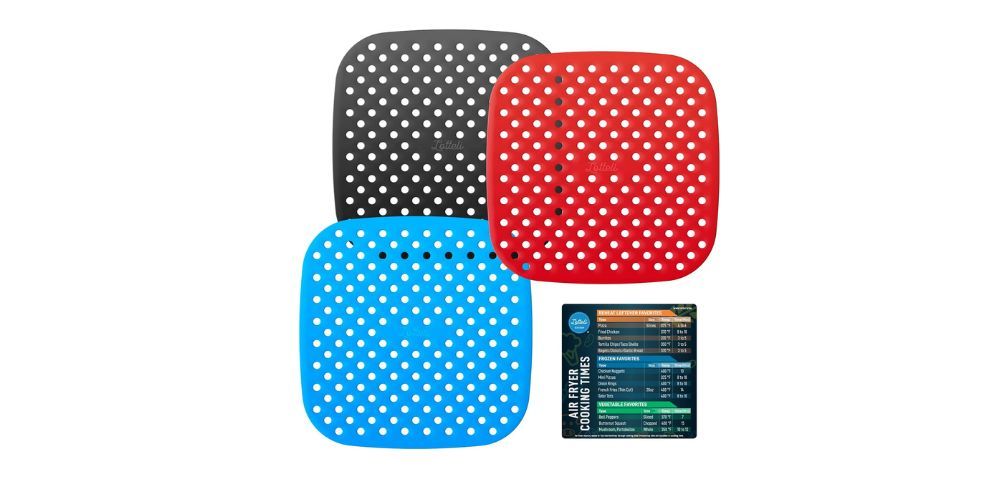 This amazing air fryer accessory is the eco-friendly solution you've been searching for! The Reusable Silicone Air Fryer Liners come in a pack of three with a bonus magnetic cheat sheet, making your air frying experience easier and more enjoyable. The non-stick surface is super easy to clean in the dishwasher, and the high-quality silicone ensures durability and longevity. One customer also loves how this silicon liner makes their cleanup easy!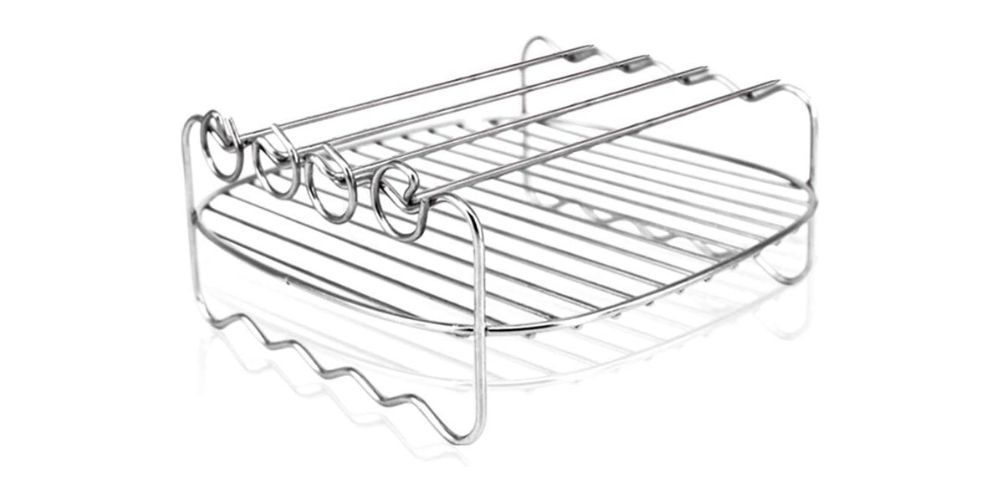 This multi-purpose rack is the secret weapon that every foodie needs in their arsenal. Say goodbye to overcrowding and inefficient cooking. With this bad boy, you can double your air fryer's capacity and whip up a feast in no time! Plus, it's non-stick, dishwasher safe, and made with high-quality materials so you can have your cake and eat it too. Need we say more? With a 4.1-star rating, you know you're investing in a winner!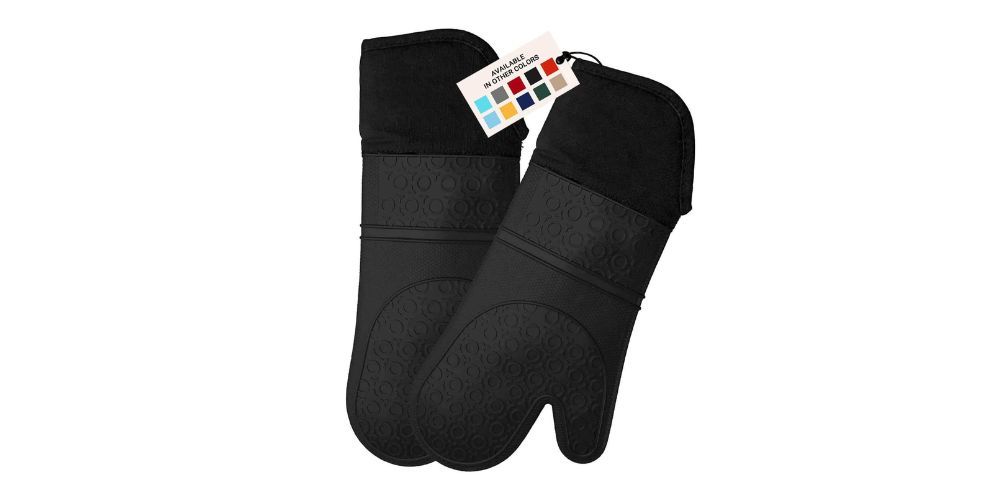 With over 23,000 verified five-star ratings and an impressive 4.8-star average, these mitts are not playing around when it comes to protecting your hands and forearms from the heating element of your air fryer. Featuring a handy quilted liner and flexible design, these gloves make cooking a breeze while keeping your digits safe and comfortable.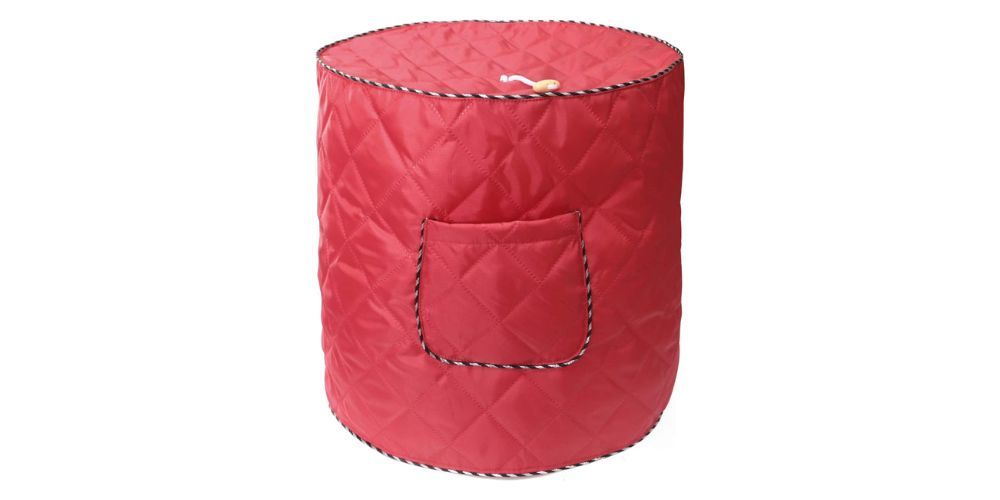 Don't let your beloved air fryer fall victim to the horrors of dust and scratches. Keep it protected and looking pristine with this epic air fryer cover! Made with soft, high-quality materials that are a breeze to clean, this cover even comes with a handy side pocket for all your air frying tools. One satisfied customer even called this the ' perfect air fryer cover.'
Tired of struggling with delicate foods sticking to your air fryer basket? Look no further than these toaster oven air fryer mats! With a non-stick coating, high-quality construction, and the ability to be effortlessly placed in your fryer basket, these accessories are a game-changer. Don't just take our word for it - check out how this one customer loves this mat and how ' Perfect to keep food items from rolling around when putting in the air fryer. '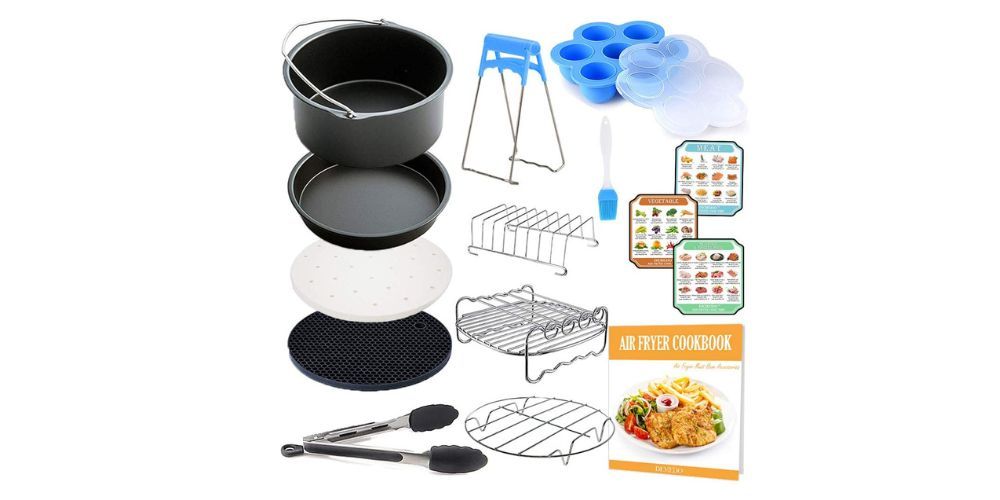 Transform your boring air fryer into a culinary powerhouse with this must-have accessory kit. Perfect for all your air frying needs, the kit includes everything from a pizza pan to a skewer rack. Plus, with its non-stick coating and dishwasher-safe construction, clean-up is a breeze. With over 1,300 five-star ratings, this kit is highly recommended by satisfied customers.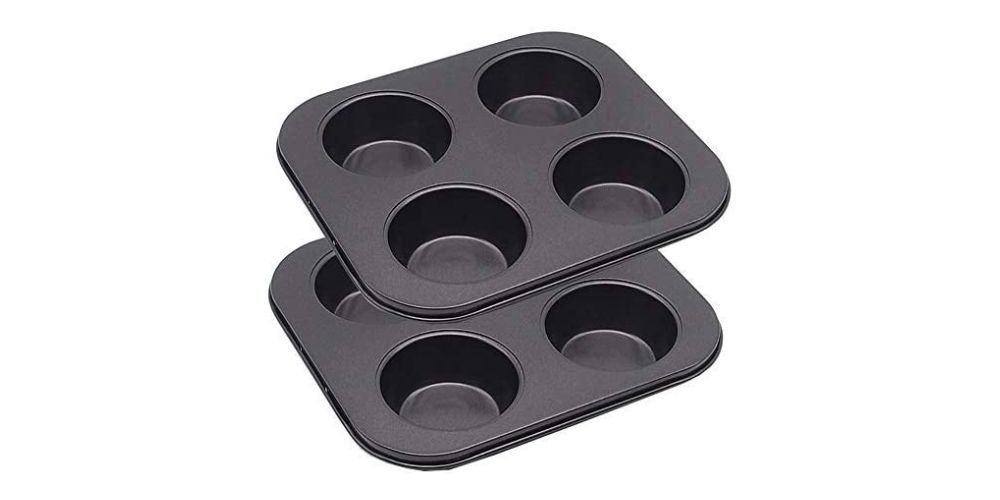 Specifically designed for use in air fryers, this non-toxic and durable bakeware makes baking muffins or cupcakes a breeze. Plus, the non-stick coating means you won't be stuck scrubbing away at stubborn batter remnants - just pop it in the dishwasher and you're done! And with a 4.6-star average rating, one customer raves, " I bought these to use in my air fryer to cook my cornbread muffins, cupcakes, brownies. It is working great. "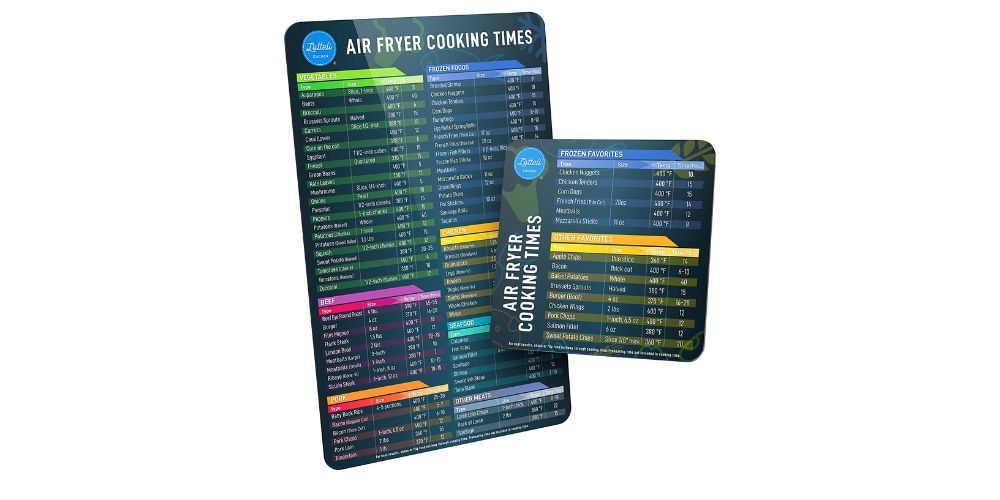 Tired of playing guessing games with your air fryer? This game-changing cheat sheet is here to make all your cooking dreams come true! Say goodbye to overcooked or undercooked meals and hello to perfectly cooked food every time. With its sturdy, easy-to-clean magnetic design, this cheat sheet will stick with you through thick and thin. And with over 21,800 verified five-star ratings, you can trust that you're getting a product that actually works.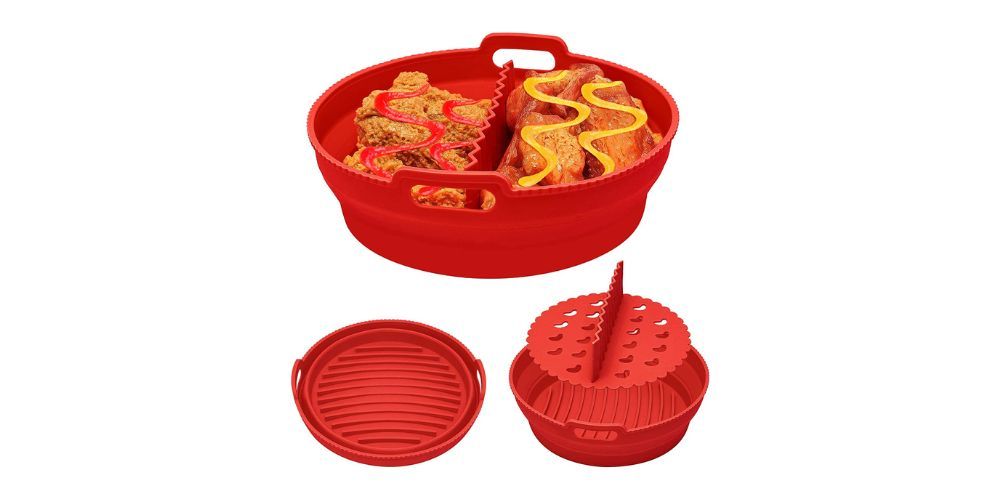 No more mixing flavors or worrying about cleaning up a mess. This innovative basket with a built-in divider allows you to cook TWO delicious dishes at once! And the best part? The easy-to-clean silicone is reusable AND dishwasher safe. Plus, the trendy red color will add a pop of fun to your kitchen. One five-star reviewer said, " I use this for my air fryer. It's a perfect fit and easy to clean."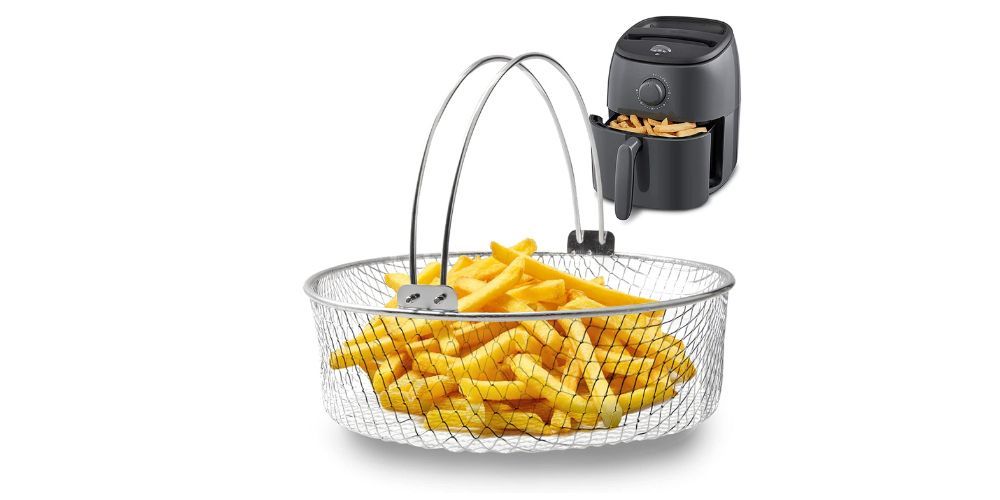 With its amazing design, this basket makes cooking crispy, golden-brown French fries, and other delicious fried foods an absolute breeze. And the best part? It's super easy to clean - just pop it in the dishwasher when you're done! With a 4.5-star average rating, customers are in love with how excellent tool this mesh basket is.
Final Thoughts
Air fryers are versatile devices that can help you cook delicious and healthy meals with ease. With the right accessories, you can take your air frying to the next level and expand the range of dishes you can make. From liners to racks to pans, there's an accessory to suit every need and preference. So don't be afraid to experiment and try out different accessories in your air fryer today!
Reviews in this blog post have been edited for clarity and/or length.
Other Posts You May Like: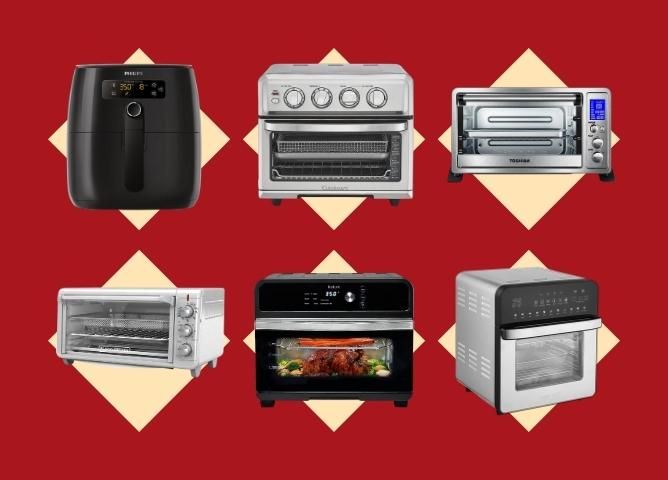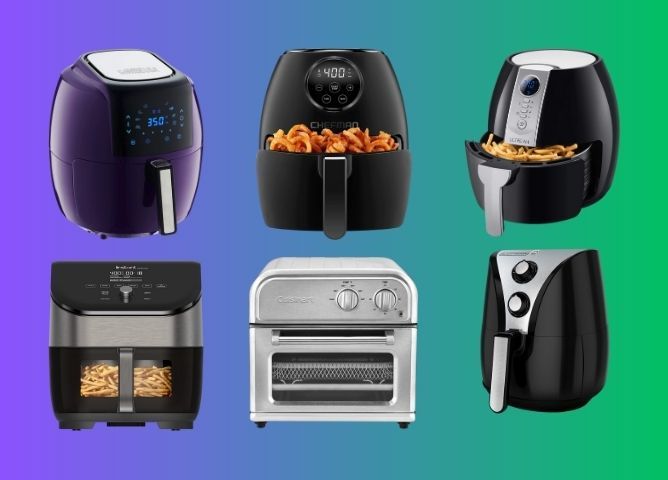 Comments