This post may contain affiliate links, please see our privacy policy for details.
Nothing can make you feel more confident in yourself like a good makeup look.
Makeup has become a crucial part of many people's daily routines, and with so many products on the market, it can be difficult to know which ones are worth the money.
But don't worry - you don't have to break the bank in order to get a fabulous makeup look.
Whether you're looking for something simple and natural or something bold and dramatic, having the right products for your makeup routine is key. Luckily, with so many amazing products out there, finding what works best for you doesn't have to be difficult.
In this article, we'll be exploring some of the best makeup products out there and why they're worth adding to your collection!
How We Choose
When it comes to choosing the best makeup products, the options can seem overwhelming. Not to worry though, because here are a few things to consider that will help you find the perfect fit for your beauty needs:
Budget
When it comes to makeup, everyone wants the best products that fit their style and budget. But with so many brands, colors, and formulations available, how can you decide which ones are worth your money?
Look for any special offers or discounts that could be applied to your purchase - because saving money should always be part of the equation! Then, compare prices across different stores and websites in order to get the best bang for your buck. The goal is always to ensure that whatever product you choose won't cost an arm and a leg!
Skin Type
We all know how hard it can be to find the perfect makeup product - you want something that looks great but won't irritate your skin. That's why when picking out the best products, know your skin type into consideration first and foremost.
Do you have oily skin? An acne-prone skin? Dry patches? Sensitivity? Knowing exactly what kind of formula works best with your individual complexion will help you pick out something that won't lead to breakouts or leave you feeling greasy.
Preferences
Everyone has different preferences, which is why finding the right product is so important.
For starters, think about what you're really looking for in terms of coverage and finish. Do you want something that will last all day? Or are you just looking for a little bit of glow to add some extra sparkle to your look?
Once you figure out these details, it's time to do some research. Browse through reviews online and look up what products friends and family use so that you can get an idea of what might work best for you. After all, everyone's skin is unique so what works well on one person won't necessarily be perfect on another!
Best Lip Oil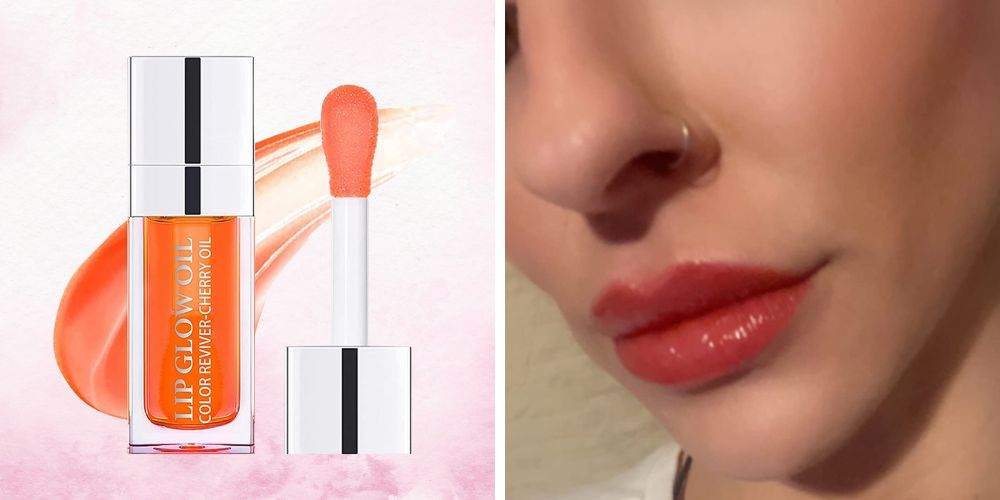 Why We Love It
Transform your lips with the new Lip Glow Oil! Say goodbye to dry, chapped lips and hello to luxurious hydration.
This oil uses a blend of fruit extracts and rich moisturizing factors to lock in moisture and leave your lips feeling soft, supple, and glowing. Perfect for a night out or an everyday look, get gorgeous lips without having to lug around heavy lipsticks in your bag.
What You Should Know
This lightweight and non-sticky oil provide intense hydration for extra softness, giving your lips a natural translucent glow.
With five different color options, you can easily add vibrancy and depth to any look. Feel beautiful and hydrated in whatever shade you decide on. Not to mention, it's sure to make all your Insta selfies pop! So what are you waiting for?
Best Tinted Lip Balm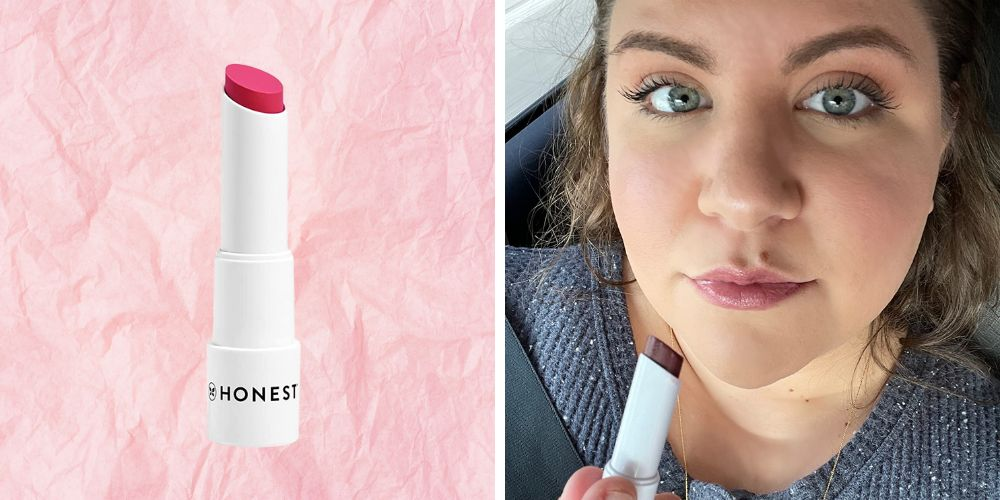 Why We Love It
Introducing Honest Beauty Tinted Lip Balm: your lips' best friend! The long-lasting, creamy formula will keep your pout looking fresh and hydrated all day.
Offering a hint of color with just one swipe, it has a natural blend of dragon fruit with acai extracts and avocado oil giving you kissable lips for hours. Plus, the delicious vanilla scent will have everyone wanting more! So go ahead and pucker up – Honest Beauty has got you covered!
What You Should Know
This pink tint lip balm is a vegan and cruelty-free formula and is also certified by the Environmental Working Group and dermatologist and physician tested – so you can be confident it's safe to use.
The tinted lip balm is made with the highest quality natural ingredients so you don't have to worry about any unwanted fillers like petrolatum, paraffin, parabens and more. Plus, it's fortified with Vitamin E to nourish and hydrate your lips.
Best Eyeshadow Palette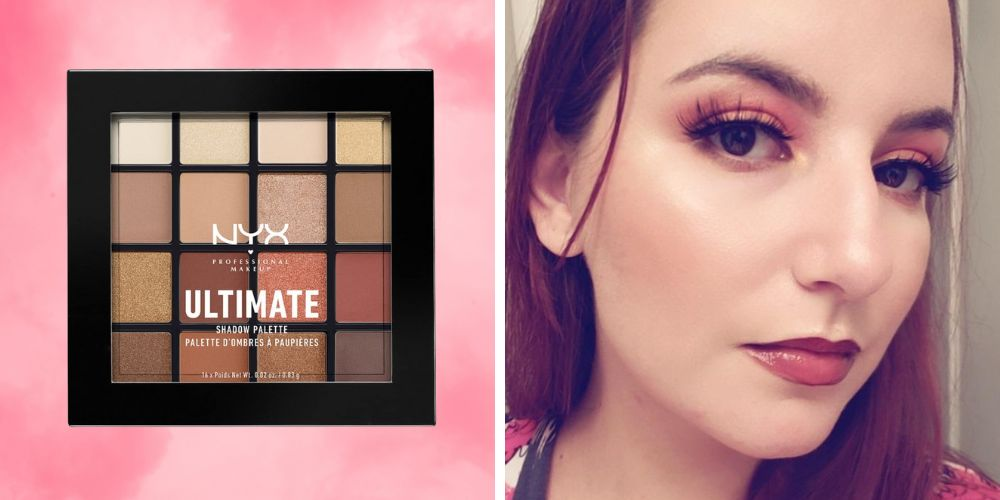 Why We Love It
For those of us who like to let our eyes do the talking, NYX Professional Makeup's Ultimate Eyeshadow Palette is here to deliver! This professional level 16-shade palette offers everything you need to create breathtaking eye looks. From subtle nudes to bold and daring colors, this palette has got it covered.
With four sensational color combinations, you can create looks that range from subtle and chic to bold and daring. Whether you're looking for a neutral-cool or warm look, or want to try something bright and fun or smoky and sultry - this palette has it all!
What You Should Know
Uniquely crafted, this palette features a versatile color range that brings out all your best features. Whether you're looking for a subtle matte or an extra sparkle with metallic shades, this palette offers endless possibilities to create your perfect look with high-quality pigments to last all night long.
Don't forget to match it with NYX Professional Makeup eyeshadow primer – it'll give your eye makeup bolder color that lasts longer!
Best Tinted Brow Gel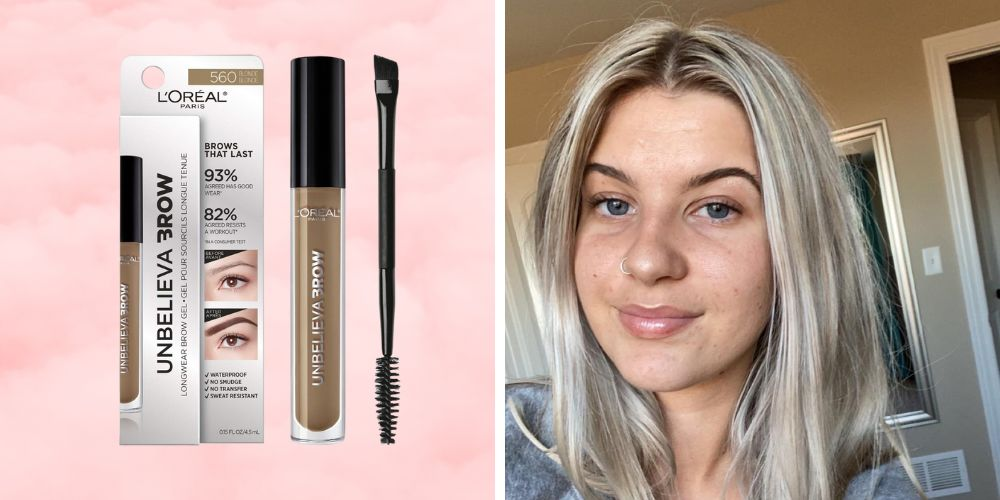 Why We Love It
Create the beautiful and bold eyebrows of your dreams with L'Oreal Paris Unbelieva-Brow Tinted Waterproof Brow Gel! This incredible product offers a stunning blonde shade to accentuate your brows and give them a natural, long-lasting definition.
With its buildable formula, you can either achieve intense or natural-looking arches without worry – it's waterproof so it won't fade away no matter how wild your day gets.
What You Should Know
With its easy-to-apply formula featuring spherical silica, you can enjoy beautiful blonde color with no smudge, transfer, or sweat running down your face. This lightweight gel sets and tints quickly so your perfectly arched eyebrows will stay put all day and night.
If you opt to use an eyebrow pencil, you might also want to check L'Oreal Paris Makeup Brow Stylist Definer Waterproof Eyebrow Pencil. This ultra-fine mechanical pencil creates tiny, natural-looking strokes that fill in sparse areas or gaps with ease and precision.
Best Gel Nail Polish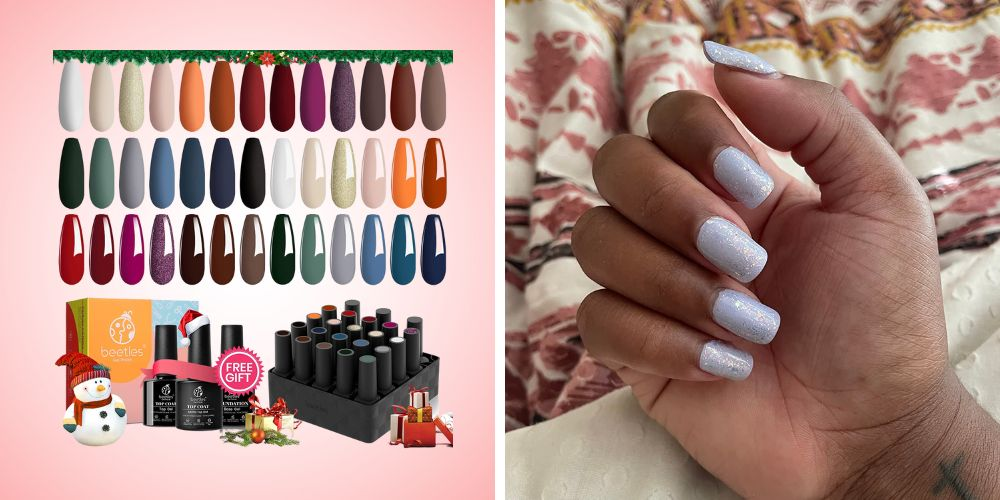 Why We Love It
Welcome to the Beetles 2022-2023 nails trend color 20 gorgeous shades of glowing attraction fall winter gel nail polish kit!
Get your salon-quality manicure with this amazing set of 20 mini colors and three no-wipe bases and a glossy & matte top coat. Let your imagination take flight with these 20 beautiful colors presented in this special edition collection that will make all heads turn while dazzling the eyes.
What You Should Know
From classic nudes and blues to bold pinks and purples, this kit has something for every mood or occasion. Plus, each polish is made of high-quality ingredients designed for a quick easy-to-remove application that won't damage your nails.
The durable gel formula stays put even on hard-to-manage nails and is long-lasting so you can wear your new color for days on end.
Best Tinted Moisturizer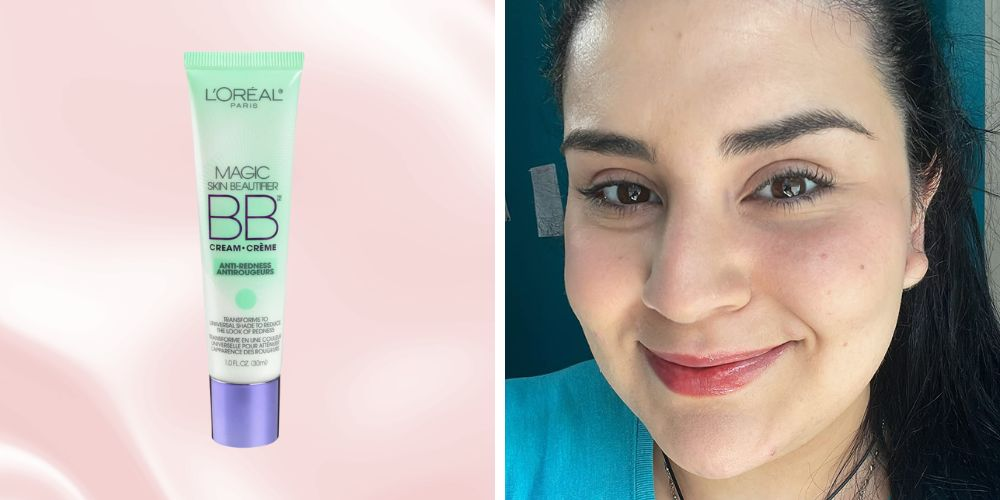 Why We Love It
For flawless, natural-looking skin all day long, try L'Oréal Paris Makeup Magic Skin Beautifier BB Cream Tinted Moisturizer! This amazing beauty must-have can help neutralize the look of redness and correct skin tone for an even complexion.
Plus it's packed with hydrating power to give your skin a boost of all-day moisture while hiding imperfections. With one simple step, you can get that perfect look and feel like a pro!
What You Should Know
This innovative cream is designed for all skin tones, instantly matching your complexion and providing beautiful coverage. With a few swipes, you can enjoy long-lasting hydration and a natural-looking matte finish that won't smudge or cake.
With its special beautifying beads, this cream is guaranteed to make your skin look smooth and provide a universal shade that will be the envy of all! It reduces redness quickly and efficiently so you can enjoy your beautiful, glowing complexion immediately.
Best Liquid Eyeshadow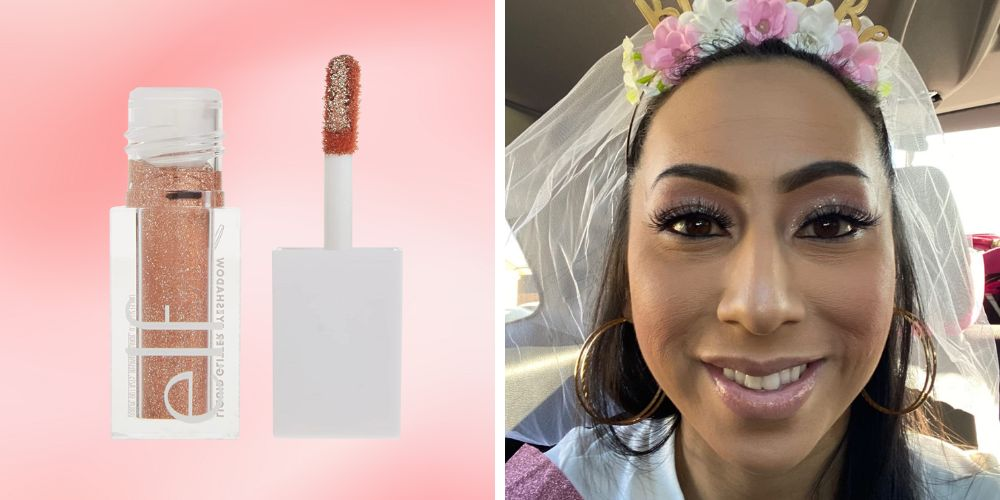 Why We Love It
Ready to shine? Take your eye look to the next level with e.l.f.'s Liquid Glitter Eyeshadow! This gorgeous, glittery formula glides on for a one-swipe finish that's sure to make heads turn.
You don't have to sacrifice comfort or sparkle - this lightweight, liquid eyeshadow won't irritate your delicate skin while still delivering a burst of glamorous color with minimal fallout.
What You Should Know
With 8 different shades, you can be sure to find something that will complement any outfit or skin tone. This lightweight eyeshadow won't weigh you down, yet it will make your eyes dazzle like the night sky!
This product is perfect for those who want next-level glam without any of the guilt - it's vegan and 100% free from Phthalates, Parabens, Nonylphenol, Ethoxylates, Triclosan, Triclocarban, and Hydroquinone.
Best Foundation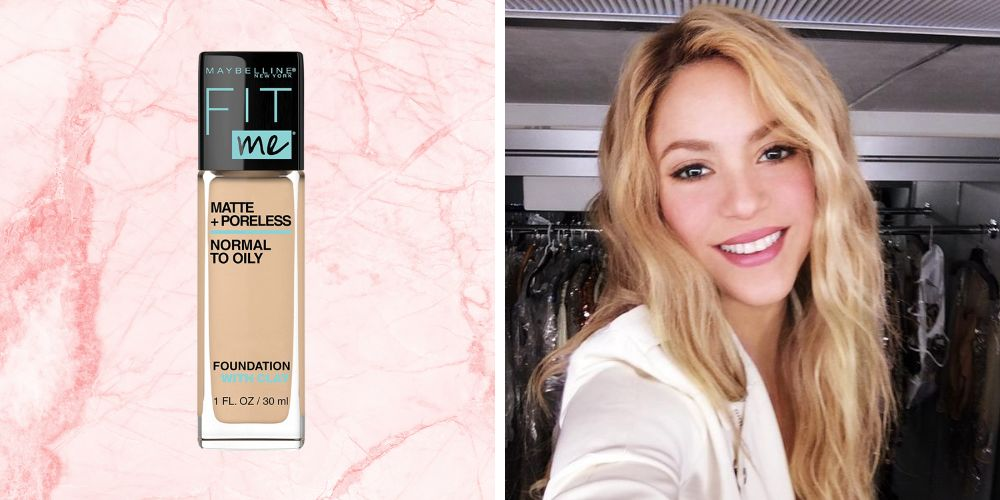 Why We Love It
Introducing Maybelline Fit Me Matte Poreless Liquid Foundation – your ticket to looking like you've just stepped off a runway! From fair-skinned beauties to deep, dark tones, they have something for everyone.
This natural-looking medium coverage foundation helps refine pores and gives you a flawless finish every time. And the best news? It's specifically designed for normal to oily skin types and has a matte finish so you can be sure of long-lasting radiance all day long.
What You Should Know
Non-comedogenic and dermatologist tested to be gentle on the skin, plus allergy tested so you can wear it without fear of irritation. Put on this foundation in the morning and look beautiful all day - like you were airbrushed!
If you're more used to using a foundation in powder form, they also have the Maybelline Fit Me Matte + Poreless Pressed Face Powder Makeup, ideal for normal to oily skin, this long-lasting powder helps you maintain flawless matte coverage all day so you can focus on the things that matter most: looking good and feeling confident.
Best Eyeliner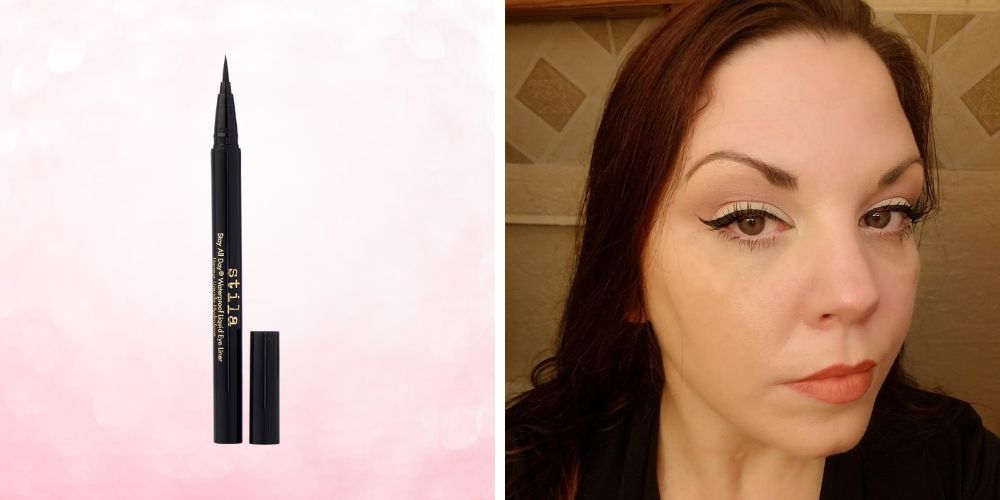 Why We Love It
Are you tired of eyeliner that smears, transfers and fades away throughout the day? Introducing Stila Stay All Day Waterproof Liquid Eye Liner - your new go-to for long-lasting lines!
This waterproof liquid eyeliner has a unique applicator that glides on smoothly with precision to give you an eye-defining look. It dries quickly in a variety of colors to help you create any look from subtle to bold.
What You Should Know
Whether you're partying in the rain, taking a dip in the pool, or just shedding a few tears of joy (we've all been there), your cat eye look will surely stay put.
With its creamy and smudge-proof formula, it's guaranteed to give your eyes an intense pop of color and definition that'll last all day!
Best Lipstick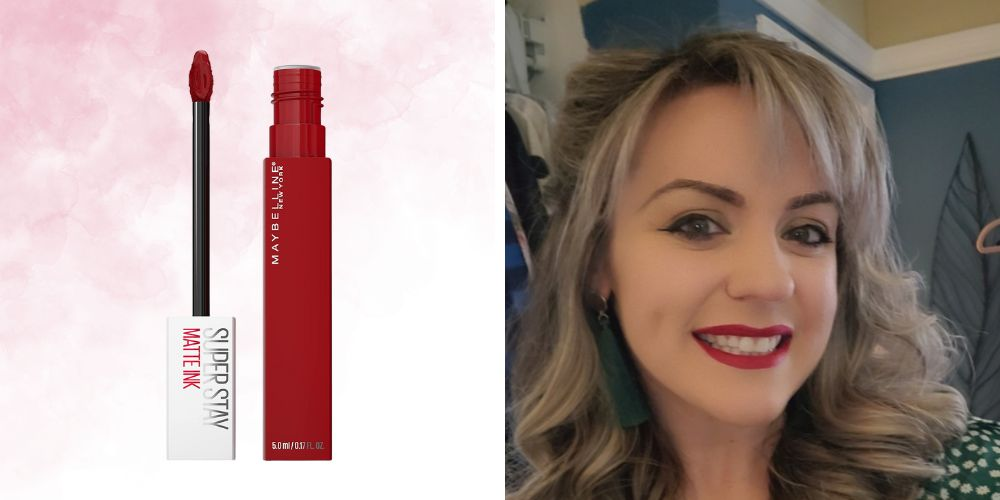 Why We Love It
Are you ready to spice up your look? Introducing Maybelline New York's SuperStay Matte Ink Liquid Lipstick, Spiced Edition.
This powerhouse liquid lipstick gives you a bold, saturated matte look that lasts all day long without transferring. From classic red to nude and everything in between, this highly pigmented formula ensures maximum color payoff for an unbeatable statement pout.
What You Should Know
Leave them speechless with high pigmentation in an array of shades from classic red to perfect nude – the possibilities are endless!
This game-changing formula is guaranteed to give you unbeatable staying power with a non-transferable, smudge-proof finish that won't budge all day long. For Easy Removal, use Maybelline New York SuperStay Eraser Lip Color Remover.
Best Liquid Concealer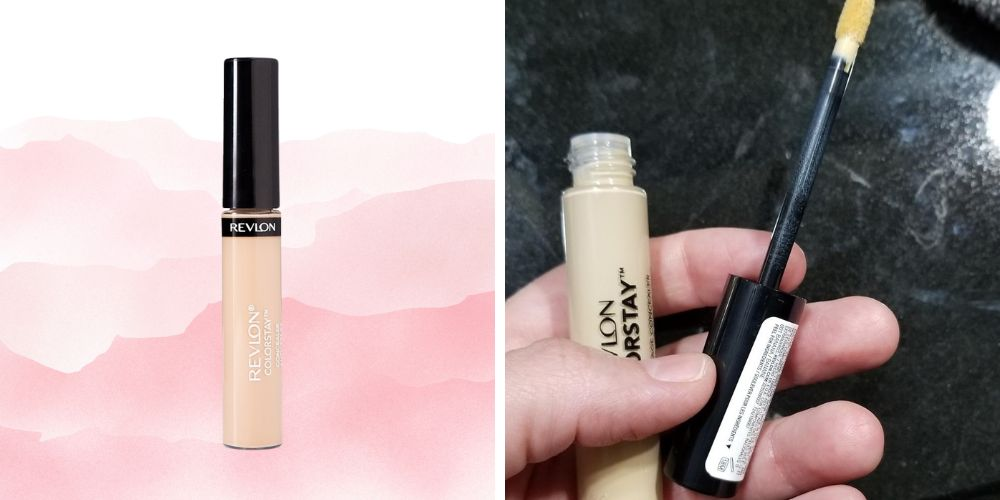 Why We Love It
Are you tired of looking in the mirror and seeing dark under-eye circles and blemishes? Tired of your concealer caking, clumping, or flaking? Look no further--Revlon's Concealer Stick is here to save the day!
This full-coverage concealer will make those early morning dark circles disappear in an instant. And with its lightweight nourishing formula, this powerful product won't leave you feeling like a cake-faced mess.
What You Should Know
This concealer stick has you covered with 18 gorgeous shades, offering light, medium and deep coverage to match your unique skin tone. Plus, no matter what your undertones are – cool, warm or natural – there's a shade for you.
With its high-quality, high-pigment formula and bold color palette, this concealer stick puts you in control of creating any look – from natural daytime simplicity to a daring night-time drama.
Best Setting Spray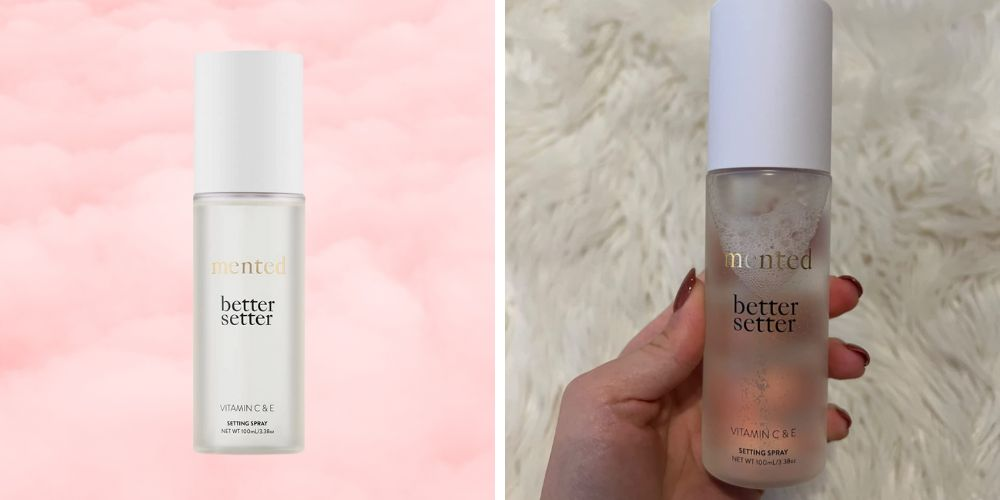 Why We Love It
Say goodbye to cake face and hello to perfect makeup all day long with Mented Cosmetics' Better Setter Setting Spray!
This face spray is specially formulated with skin-loving ingredients that not only keep your look in place without sacrificing moisture but also provide anti-aging benefits so your makeup looks fabulous from morning to night.
What You Should Know
Perfect for all skin types, the alcohol-free spray is transfer-resistant and helps keep makeup in place even on the longest of days. Your complexion will thank you for this skin-loving sealant that seals in your confident beauty!
Their formula is long-wearing, transfer-resistant, and gives a natural finish. And get this - it's also anti-aging!
Best Soft Matte Bronzer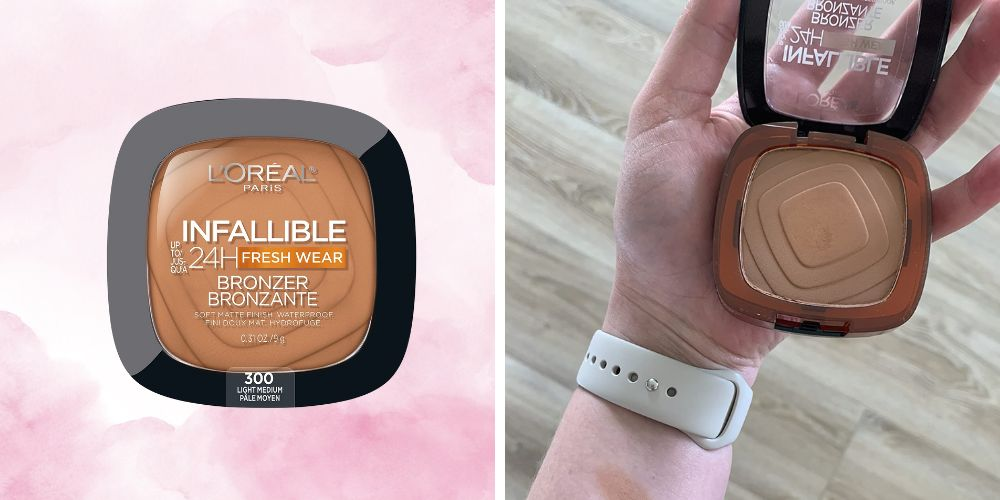 Why We Love It
Introducing the latest must-have in beauty: L'Oreal Paris Infallible Up to 24H Fresh Wear Soft Matte Longwear Bronzer!
This formula is transfer-proof, waterproof, heatproof, humidity proof, sweatproof, and non-comedogenic so your makeup will look perfect for hours on end. Plus, it has a matte finish that is perfect for added coverage on those troublesome areas.
What You Should Know
This lightweight, powder bronzer gives buildable coverage in a soft matte finish that feels breathable and weightless.
With eight shades that will suit a variety of skin tones, this bronzer is the perfect way to add a touch of warmth and contour to your face. Whether you're looking for an earthy contour or something with a bit more depth, these shades have you covered.
Best Bronzing Cream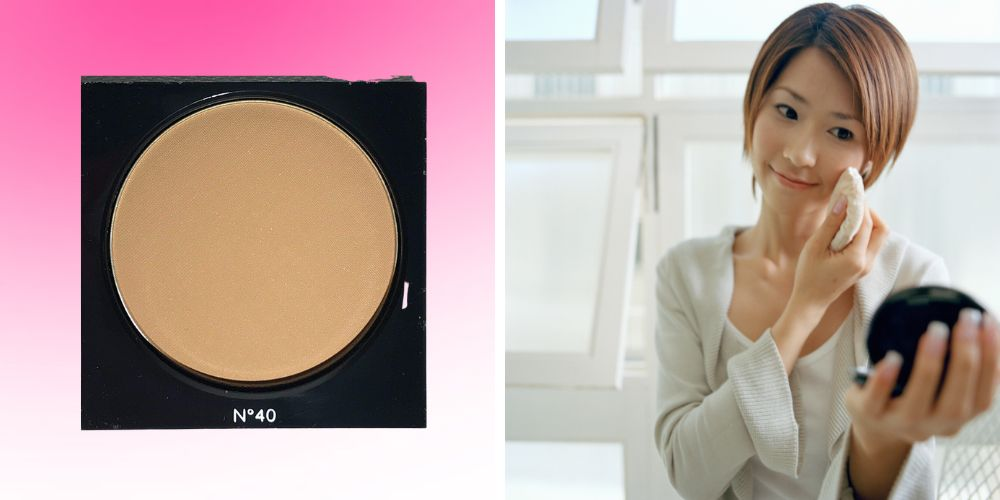 Why We Love It
Les Beiges Healthy Healthy Glow Bronzing Cream is perfect for anyone looking to give their skin a healthy-looking glow.
This powder can be used as a bronzer, blush, or highlighter to give your skin a natural, sun-kissed look. The SPF15 protection ensures that your skin stays safe from the sun's harmful rays while you enjoy your beautiful beachy tan!
What You Should Know
The pearlescent pigments reflect light and create a radiant effect, while the emollients ensure ultimate comfort.
A light-reflecting formula helps you to look your best without using harsh chemicals or makeup that can be damaging over time. Simply apply the product and watch as your skin starts to glow with a natural, healthy sheen.
Best Cream Concealer
Why We Love It
Introducing Alima Pure Cream Concealer - the perfect color corrector concealer made with hydrating, vitamin-rich ingredients that hydrate the skin, and blend seamlessly.
With its light coverage and nourishing properties, this concealer is a must-have for anyone looking for an easy solution to covering dark circles and blemishes. Plus, its lightweight formula means you can use less product to achieve desired coverage - making it a great choice for travel as well!
What You Should Know
The ingredients include Avocado oil and Shea butter, which are both known for their hydrating properties. The beeswax and squalane help to keep the skin looking matte and youthful.
Made with plant-based ingredients, this unique formula is free of harsh chemicals, fragrances, and other harmful elements. Plus, it's formulated without nuts, gluten, silicone, parabens, sulfates, synthetic dyes or phthalates - making it a safe choice for all types of skin.
Best Cream Blush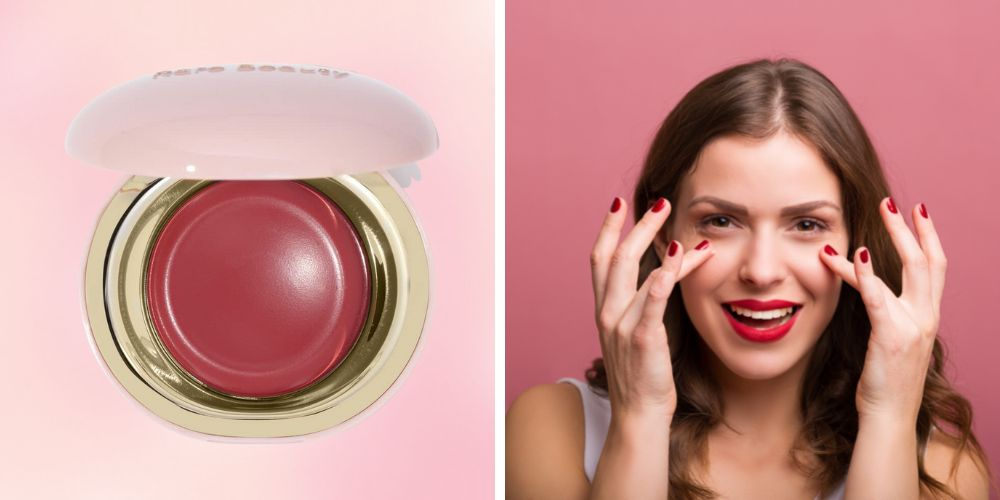 Why We Love It
How hard is it to find a blush that's both flattering and easy to apply? Too hard, right? Wrong! With rare beauty stay vulnerable melting cream blush, you can create the most natural-looking flush of soft focus color in just seconds.
The creamy formula is mistake-proof so you can always rock your look without having to worry about harsh lines or patches.
What You Should Know
The world's first "water-resistant," weightless blend of pigments and emulsified oils offers a flush that won't go away or wind up caked. The lightweight, oil-based paste melts onto itself and is blended with a satin finish that won't crease or clog the pores.
It is free of parabens, formaldehyde, formaldehyde-releasing agents, phthalates, mineral oil, and sulfates SLS & SLES. It is also cruelty-free.
Best Makeup Products FAQs
What is the most important step in makeup?
Preparing your skin is the most important step in makeup. Cleanse and moisturize your face to ensure that your makeup will last longer and look better. Primer is also key to creating a smooth base for your makeup.
Which product is best for daily makeup?
It really depends on your individual preferences and needs. A good starting point is to look for products that are non-comedogenic, meaning they won't clog your pores. Additionally, look for products with natural ingredients and SPF protection. Lastly, pick a foundation shade that matches your skin tone for the most natural look.
What is the most needed makeup product?
In our random opinion, mascara is arguably the most essential makeup product. It can instantly open up your eyes and make them look bigger, brighter, and more awake. Mascara also helps to define your lash line and adds a touch of glamour to any look.
What makeup should a beginner buy?
As a beginner, it's best to start off with the basics. Start with a foundation or tinted moisturizer, concealer, powder, blush, eyeshadow and mascara. You can also add lip liner and lipstick for a more polished look. Once you're comfortable with these items, you can experiment with other products such as highlighter and contour.
What are the do and don'ts for makeup beginners?
Do: Start with a clean face and use a moisturizer. Use a primer to help makeup last longer. Choose the right foundation for your skin type. Use concealer to hide blemishes or dark circles.
Don't: Put on too much product at once. Mix too many shades together. Forget to blend your makeup properly. Skip the setting powder which helps keep makeup in place all day.
Best Makeup Products For You
If you want to look your best, don't hesitate to consult the above list of makeup products. You'll be amazed at the difference these carefully selected items can make when you add these to your makeup collection!
All in all, there's something here for everyone, so go ahead and treat yourself to a few new cosmetics – you won't regret it. What are you waiting for? Get out there and start feeling like your most beautiful self today!
Other Posts You May Like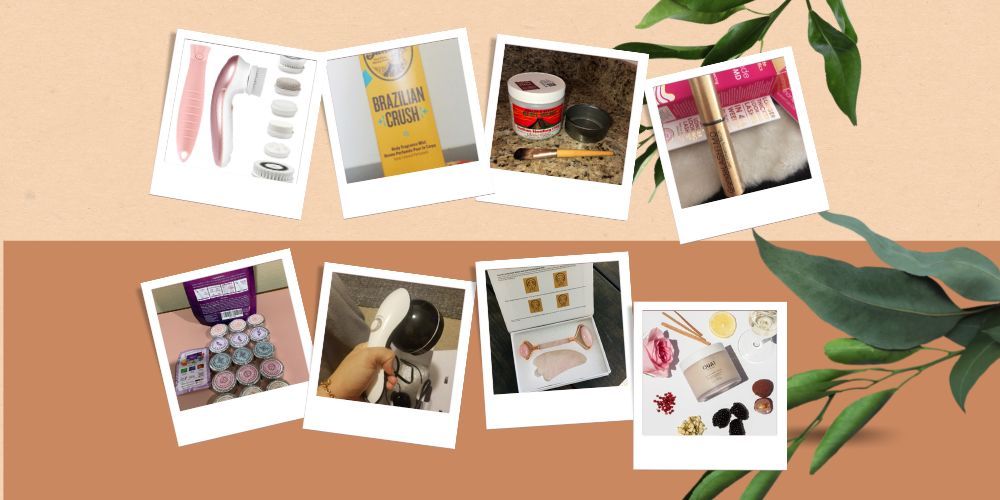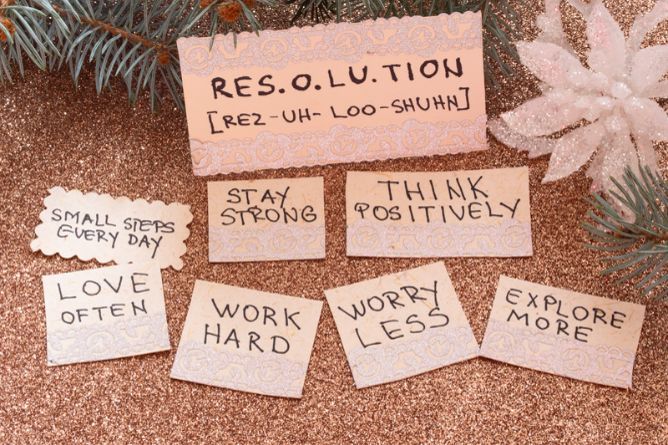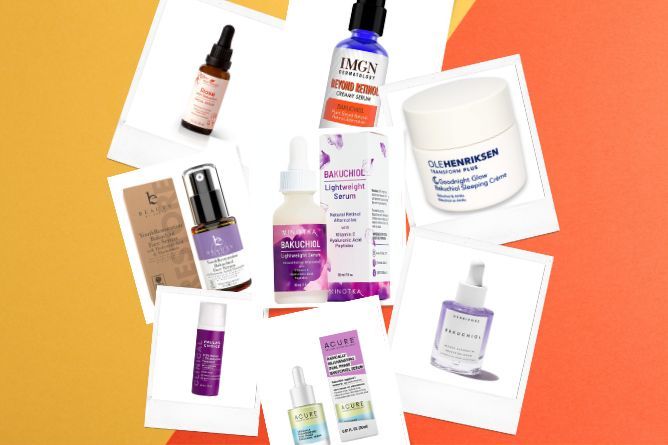 Comments