This post may contain affiliate links, please see our privacy policy for details.
With the holidays quickly approaching, it's time to start thinking about gifts for your loved ones.
Are you looking for the perfect outdoor gift for that special someone?
Whether your loved one enjoys camping, hiking, or simply spending time outside, there is something for everyone.
With the right gift, you can make your favorite outdoor enthusiast's day and help them enjoy their favorite activities even more.
Here, we'll discuss some of the best outdoor gifts available and how to find the perfect present for those who prefer to spend their free time in nature.
How We Choose
Shopping for an outdoor enthusiast can be a daunting task.
With so many options to choose from, it's hard to know what type of gift will be best received.
Whether you're shopping for a family member, friend, or co-worker, there are some great outdoor gifts that are sure to please.
To ensure the recipient enjoys their present, it is important to take into consideration the person's interests and the type of activities they like to do outdoors.
Once you get an idea about their likes and hobbies, everything will go smoothly.
However, if it is still hard for you to come up with one present, then we have compiled the top 5 outdoor gifts that any outdoor enthusiasts will love!
Best Outdoor Gift for Grilling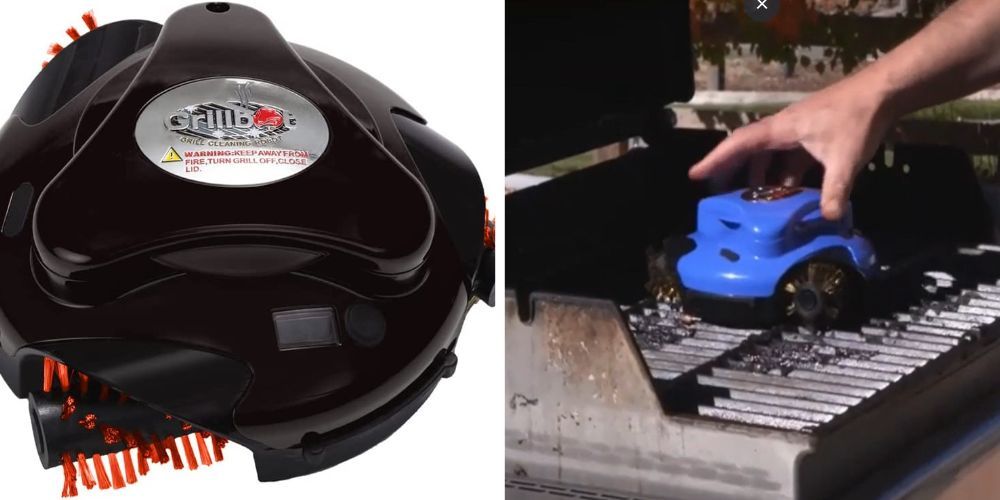 Why We Love It
Say hello to the revolutionary World's First Automatic BBQ Grill Cleaner Brush!
This brush will make grill cleaning a breeze.
Spend less time worrying about scrubbing and more time enjoying your delicious grilled food with this new must-have accessory.
With its Nylon brushes, it quickly cleans up all types of outdoor grills so you won't have to put in the extra effort while cooking.
Make grill clean-up a hassle-free experience and enjoy barbecues like never before!
What You Should Know
With the Grillbot, you can forget about having to spend hours scrubbing away dirt and grime from your grill.
This powerful scrubbing tool takes care of all the hard work for you with its three spinning brushes that provide a thorough cleanse, eliminating even the most stubborn grease, grime, and char.
The Grillbot makes it easy to cook healthy meals and ensure your food is cooked in a hygienic environment - so no more worries about bacteria or germs!
Best Outdoor Gift for Gardening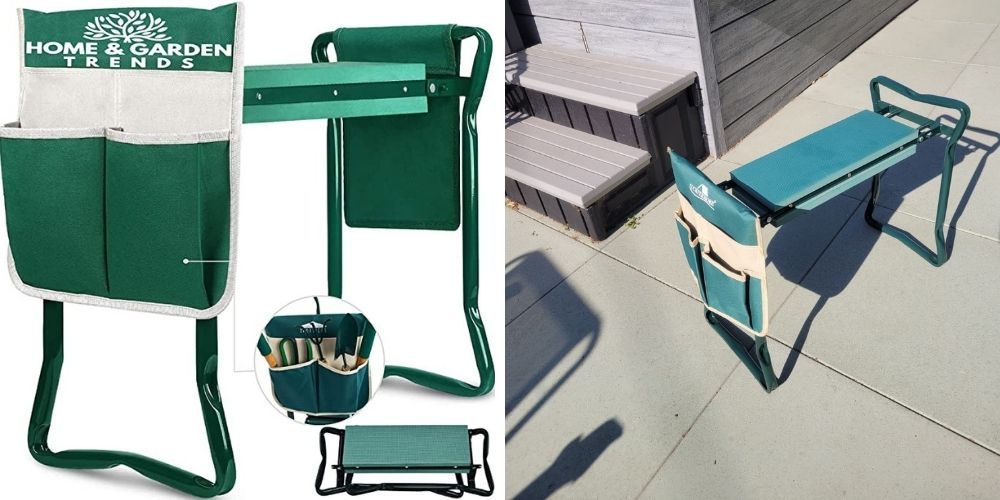 Why We Love It
Gardening doesn't have to be hard on your body.
With this Gardening Kneeler with Comfort, you can take the stress off your back and knees while tending to your garden.
The strong arms and frame provide stability and support so you can work comfortably in any position, from sitting or standing up straight to kneeling down for a closer look at those delicate roses.
What You Should Know
Show your loved ones how much you care with these Unique Gardening Gifts!
Whether they're a seasoned gardener, or just starting out, this perfect gardening work seat gives them the support and comfort they need.
Specifically designed for older gardeners, it's ideal for those who have gone through knee replacements or joint surgery, as well as those with arthritis.
It features adjustable heights to suit all body types and sizes, while its lightweight design provides superior portability and flexibility of use.
Best Outdoor Gift for Relaxing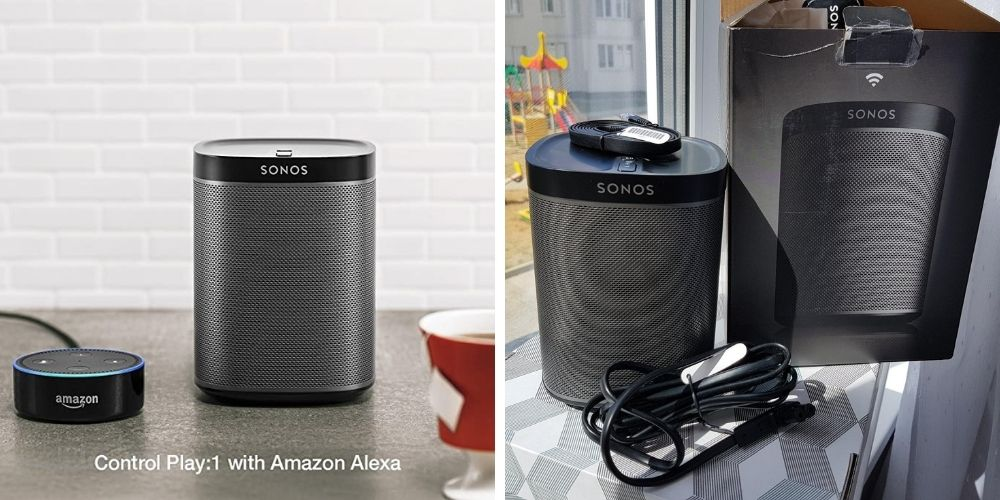 Why We Love It
Experience powerful sound and exceptional audio quality with the Play:1, a small yet mighty speaker perfect for streaming music.
Get rich and room-filling sound without taking up too much space.
With its compact design, you can fit it in any living room or bedroom to create your own custom listening experience.
Control the speaker through an app to access all your favorite music or radio stations with ease.
What You Should Know
Experience high-quality sound and effortless setup with the Sonos Play:1.
Go from unboxing to listening in minutes with just one cord and guided steps in the Sonos app.
Pair two Play:1s in the same room for stereo separation, more detailed sound and an immersive experience you won't forget.
With easy Wi-Fi connection between rooms, create a fully integrated multiroom audio system without complicated wiring or multiple devices – perfect for any home or outdoor event.
Best Outdoor Gift for Outdoor Decoration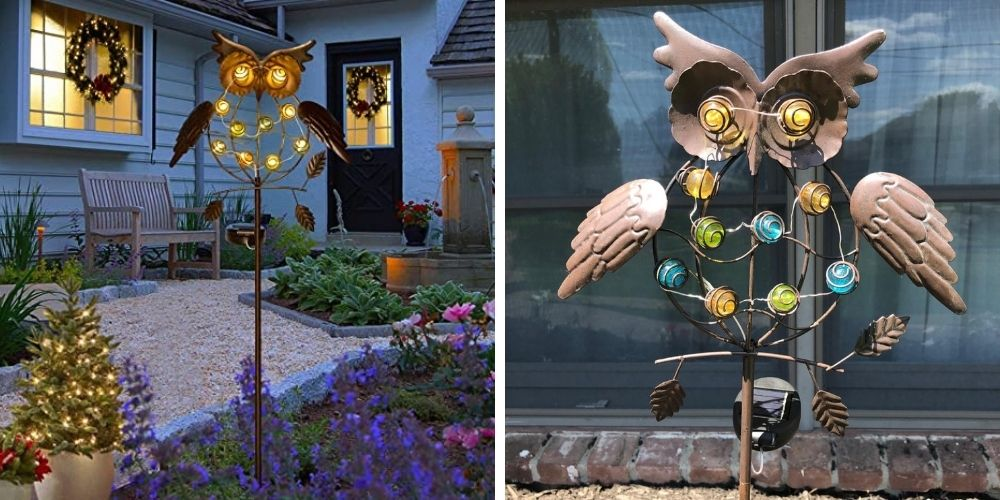 Why We Love It
Welcome to the future of energy efficiency with this Solar Power product!
This advanced technology harnesses the power of the sun and stores it in a powerful battery so you can enjoy up to 6 hours of nighttime illumination.
The weather-resistant metal stake and 10 micro-LEDs provide extra durability and make sure your light illuminates even on rainy nights.
It's easy installation makes set up a breeze - simply install it in the ground, and let nature do the rest!
What You Should Know
Light up your outdoor space with these decorative stake lights.
Adorn your lawn, garden or patio with a soft touch of glow in the night and bring a magical atmosphere to any landscape.
The solar-powered stakes are easy to use and require minimal effort - simply flip the switch on, place them in full sun during day time and watch them brighten up when darkness falls! With dimensions of 6.3 (L) x1.
Best Outdoor Gift for Traveling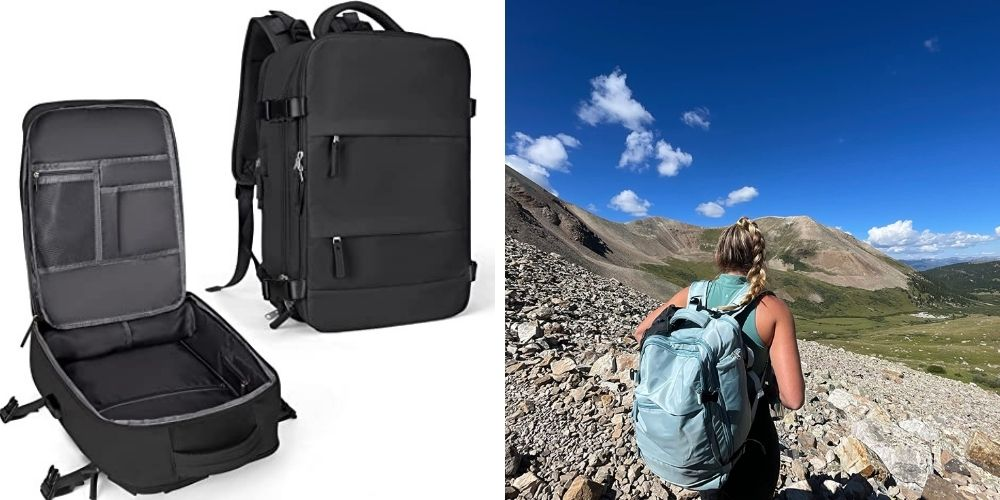 Why We Love It
This stylish waterproof backpack is the perfect companion for your everyday adventures.
Whether your outdoor adventurer friend is going on a camping or backpacking trip, or simply a car camping, they can use this backpack!
Crafted from durable polyester, and with two comfortable padded shoulder straps, it offers lightweight carrying and force reinforcement to relieve pressure on your shoulders while keeping you cool.
The breathable material ensures good air permeability and heat dissipation so you can always stay comfortable.
With its modern design, this backpack is the ideal accessory for any activity – whether it's a day at school or a weekend out of town.
What You Should Know
Say goodbye to carrying multiple bags with this multi-functional bag!
This sophisticated and sleek wet bag offers unbeatable storage capacity; two large main pockets, two spacious laptop compartments that can fit a 13" tablet and a 14" laptop respectively, plus plenty of other compartments for your various items.
Made of high density water resistant material, you won't have to worry about separating your dry objects from the wet ones or even hot and cold drinks- it's all taken care of!
Best Outdoor Gifts FAQ
What do you give someone who loves the outdoors?
A great gift for someone who loves the outdoors is a camping hammock.
They're lightweight, easy to set up, and provide a comfortable place to relax in nature.
Other ideas include a pocket knife, a water bottle with a filter, or even some camping cookware.
What to gift someone that loves nature?
A great gift for someone who loves nature is a subscription to a magazine like National Geographic or Outdoor Photographer.
You could also give them a book about their favorite outdoor activity, such as bird-watching or hiking.
A set of binoculars or a quality camera would also make great gifts for anyone passionate about the outdoors.
What do you buy an adventurous person?
An adventurous person would love gifts that encourage them to explore and experience new things.
Consider buying them a gift card for an outdoor activity like rock climbing or kayaking, or tickets to a local museum or theme park.
You could also get them a subscription to a magazine related to their favorite hobby, or even something like a travel journal or guidebook.
What are the other best outdoor gifts?
Other great outdoor gifts include camping gear, binoculars, a hammock, a portable grill, or a picnic basket.
For the more adventurous types, consider giving an experience gift like a hot air balloon ride or a white water rafting trip.
What should I give to someone who enjoys outdoor adventures?
There are tons of good outdoor gift ideas for outdoor lovers.
It could be a new camping chair, a set of binoculars, or a water bottle with a built-in filter.
Other ideas include a hammock, an emergency survival kit, or a subscription to an outdoor magazine.
Is a backpack good as a gift for camping trips?
Yes, a backpack is a great gift for camping trips. It's a practical item that can be used to carry all the essential items on the trip.
If you're looking for gifts for outdoor lovers who love camping trips or going to national parks, then a backpack is the best gift there is!
A good quality backpack will last for years and provide comfort and convenience while traveling.
Look for one with plenty of pockets and compartments to store items securely.
What items do outdoor enthusiasts like?
This holiday season, give your loved outdoor lover some good outdoor items such as camping gear, hiking boots, backpacks, binoculars, flashlights, and compasses.
They may also enjoy outdoor clothing such as waterproof jackets and pants, hats, gloves, and sunglasses.
Another awesome gift to give is a portable holder for hot drinks.
Other items they may enjoy include fire starters, first aid kits, insect repellent, and water bottles.
Best Outdoor Gifts For You
Outdoor gifts are a great way to show your loved outdoorsy person that you care.
With such a wide variety of options, there is something for everyone and every budget.
Whether you choose a practical tool or something fun, the gift will surely be appreciated.
Take the time to find something special that will bring the recipient joy and make their outdoor experience even better.
To find that perfect gift, think about what activities your loved one enjoys outside and select an item accordingly.
To give you some ideas of activities or potential outdoor gifts, you can refer to these:
Best Outdoor Gift for Grilling - GRILLBOT Automatic Grill Brush for Outdoor Grills
Best Outdoor Gift for Gardening - H&GT Garden Kneeler and Seat
Best Outdoor Gift for Relaxing - Sonos Play:1 - Compact Wireless Smart Speaker
Best Outdoor Gift for Outdoor Decoration - TAKE ME Garden Solar Lights Outdoor, Solar Powered Stake Lights Great Gifts
Best Outdoor Gift for Travel - Large Travel Backpack
Hopefully, these will give you good ideas! Good luck, shopping!
Other Posts You May Like:
The Hottest Home Improvement Gifts This Holiday Season!
10 Last Minute Christmas Gifts for Procrastinators!
From Your Boss to Your Bestie: 23 Gift Basket Ideas
Comments