This post may contain affiliate links, please see our privacy policy for details.
Camping is a fantastic way to connect with nature, unwind, and enjoy the great outdoors. But, as any outdoorsy foodie knows, preparing delicious and satisfying meals while camping can be a challenge. That's why having the right camp cooking gear is crucial. To help you elevate your campsite cuisine, we've compiled a list of 20 must-have camping cooking gear essentials. These items cater to a variety of needs and preferences, ensuring you have everything you need for a memorable and mouth-watering camping experience.
Gas Camping Stove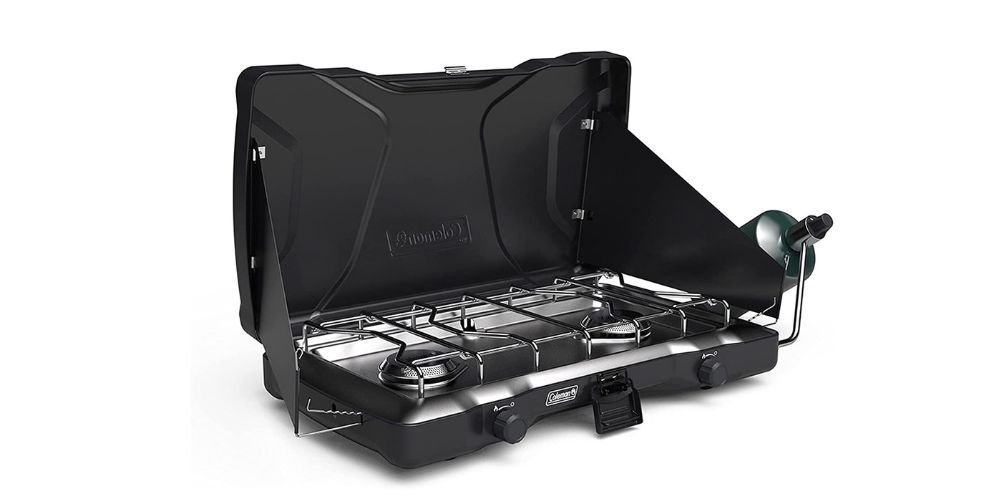 If you're in the market for a powerful and efficient propane stove that's perfect for whipping up everything from morning coffee to gourmet dinners, then you need to check out the Coleman Gas Camping Stove | Triton Propane Stove, 2 Burner. With adjustable burners, wind-blocking panels, and easy-to-clean surfaces, this stove has it all. And with an average 4.7-star rating and over 4,600 reviews, one customer said " This is my first camping stove EVER and I love it!! The size it's bigger than it looks in pictures. The temperature control is precise. "
But that's not all! This propane stove sets up quickly and heats up quickly, making it perfect for those early morning coffee cravings or when you're ready to chow down on some delicious campfire cuisine. So why settle for a mediocre camping stove when you can have the best? Click now to add the Coleman Gas Camping Stove to your cart and experience the ultimate in outdoor cooking convenience and performance!
Cast Iron Combo Cooker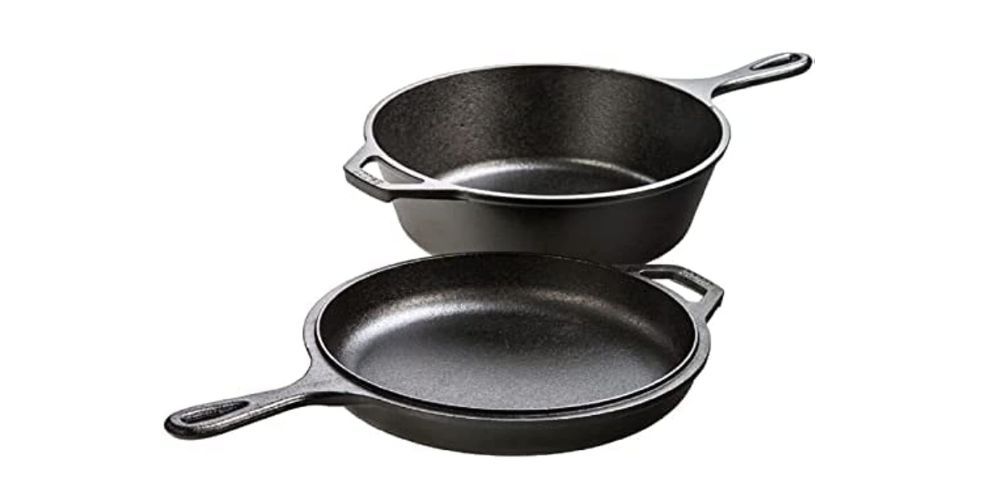 Ladies and gents, feast your eyes on this campfire cooking marvel! With a smashing 4.8-star rating and an astounding 21,800 reviews, this pre-seasoned cast iron combo is the crème de la crème for all you outdoorsy cooks. And oh, the versatility! It boasts a 3.2-quart cast iron skillet, and, drumroll, please... its 10.25-inch lid moonlights as a shallow skillet or griddle! How's that for a multi-tasking superstar?
But don't just take our word for it, folks. One enamored reviewer exclaims, "This set has so turned me into an avid cast iron user. I have used this set a lot now and just plain love it! I rarely use the lid as a lid and mostly use it as a fry pan but it is nice to have a lid just in case. Actually, I probably use the lid more than the bigger pan but they both see a lot of use." Trust us, once this cast iron wonder lands in your hands, you won't be able to put it down!
Camper Cooking Set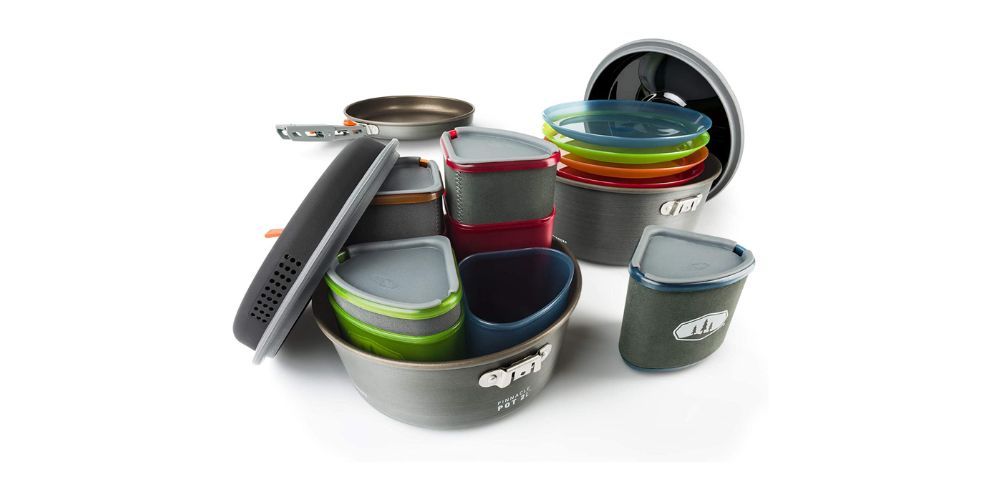 This incredible set of lightweight, compact cooking utensils has got everything you need for delicious camping meals in the great outdoors, from pots and pans to plates and mugs. Whether you're whipping up a feast for two or a party of four, this set will elevate your camping experience.
Just listen to the rave reviews from one ecstatic customer who's over the moon with the sheer perfection of this set and can't help but recommend it to everyone. The GSI Outdoors Pinnacle Camper Cooking Set is not only easy to use, but also boasts a robust, durable construction that's built to last.
It's the ultimate game-changer for your camping and backpacking adventures. Transform your outdoor culinary experience and make every trip unforgettable with this exceptional cooking set!
Backpacking Stove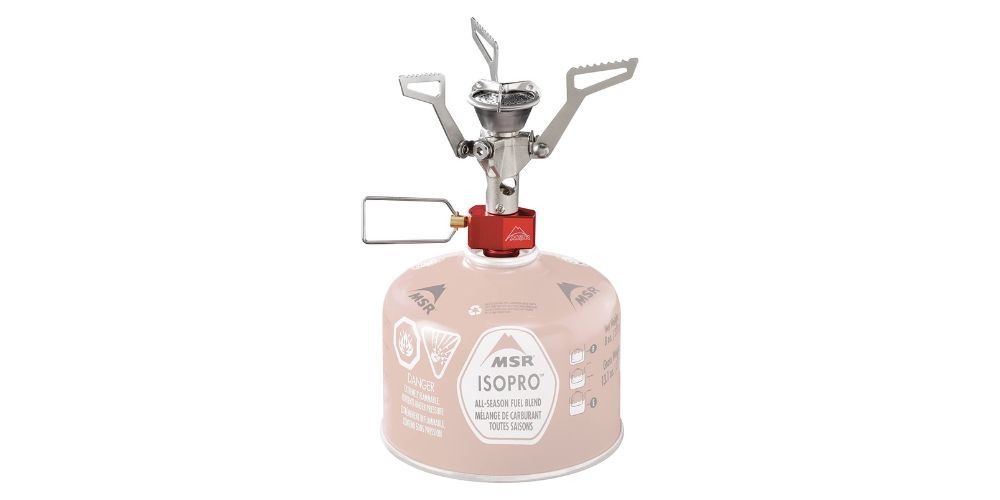 Ideal for cooking outdoors, this stove is a lightweight wonder at only 2.6 ounces, making it an excellent choice for hikers, backpackers, and anyone who wants to trim weight without compromising performance. Thanks to its speedy boil times and efficient fuel usage, you can whip up your preferred trailside dishes in a flash.
Don't believe us? - With a 4.8-star rating and over 3,700 reviews, the MSR PocketRocket 2 is a crowd favorite. In fact, one reviewer gushed, "very great stove for cooking boiling water very fast. recommend to everyone." So whether you're embarking on a thru-hike or just looking for a lightweight camping stove for your next weekend trip, the MSR PocketRocket 2 is the perfect choice for anyone who wants to keep things simple, lightweight, and efficient.
Stove Cooking System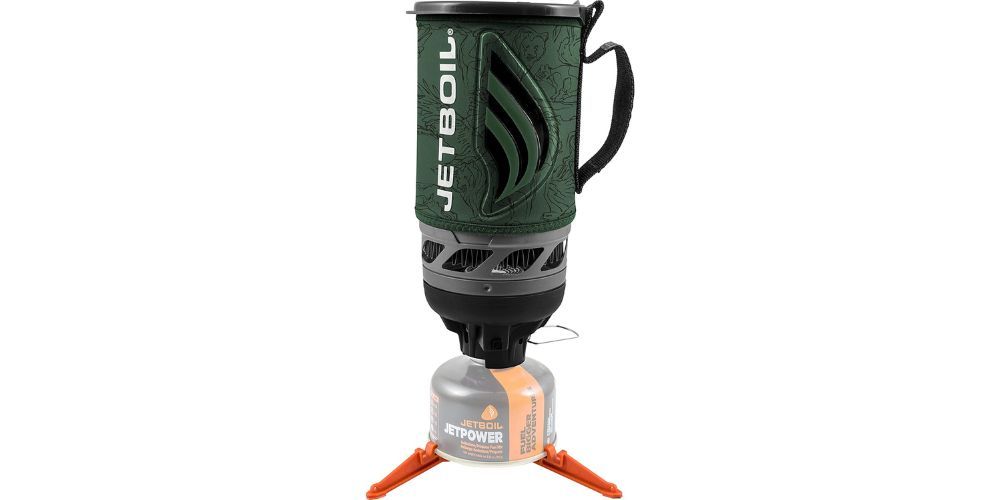 With over 2,900 rave reviews and a 4.8-star rating, this all-in-one cooking system will have you whipping up hot meals and drinks in a flash. No more waiting for water to boil or fumbling with matches, the Jetboil Flash features an adjustable stainless steel burner and a convenient push-button igniter for quick and easy cooking.
Satisfied customers can't stop raving about the Jetboil Flash's lightweight design, easy set-up, and fast shipping. Whether you're a seasoned backpacker or a first-time camper, this cooking system is a game-changer.
Titanium Spork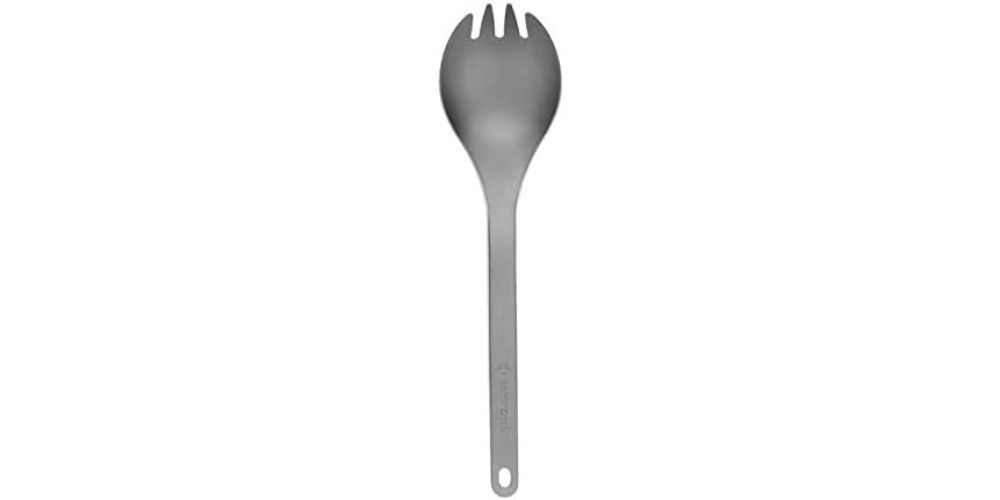 This versatile eating utensil is the ultimate tool for outdoor adventurers who demand durability and convenience. Made of high-quality titanium, it's both lightweight and tough enough to withstand even the most rugged outdoor environments. And unlike other metal utensils, this spork won't leave a metallic taste in your mouth - just ask satisfied customers who said, "Lightweight and well made, doesn't have a taste like most metals. Just don't hit it on your teeth while eating."
Whether you're setting up camp in the wilderness or enjoying a picnic in the park, the Snow Peak Titanium Spork is a must-have for any outdoor enthusiast. It's the perfect combination of spoon and fork, and the sturdy construction ensures that it won't break or bend like flimsy plastic utensils.
Collapsible Cooking Pot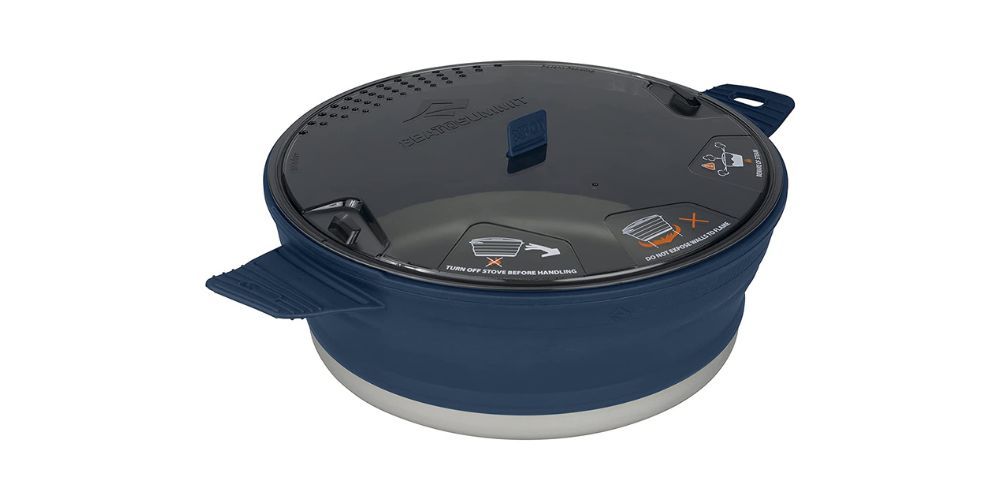 This game-changing cooking pot collapses down to a mere 1-inch tall disk, making it the perfect solution for those with limited space in their backpacks. Don't believe us? Just ask our ecstatic customer who left us this review: "I am already IN LOVE with it. I can't believe how awesome this product is! It collapses down to be so compact. I love that the lid can be locked on and has the colander-holes. It's so lightweight too. Did I mention I'm in love with it already?"
Made from heat-resistant silicone with an aluminum base for even heat distribution, the Sea to Summit X-Pot is a versatile kitchen tool that's perfect for cooking up a storm in the great outdoors. Its unique design also features a lockable lid with convenient colander-holes, making draining pasta and veggies a breeze.
CampStove 2+ Wood Burning and USB Charging Camp Stove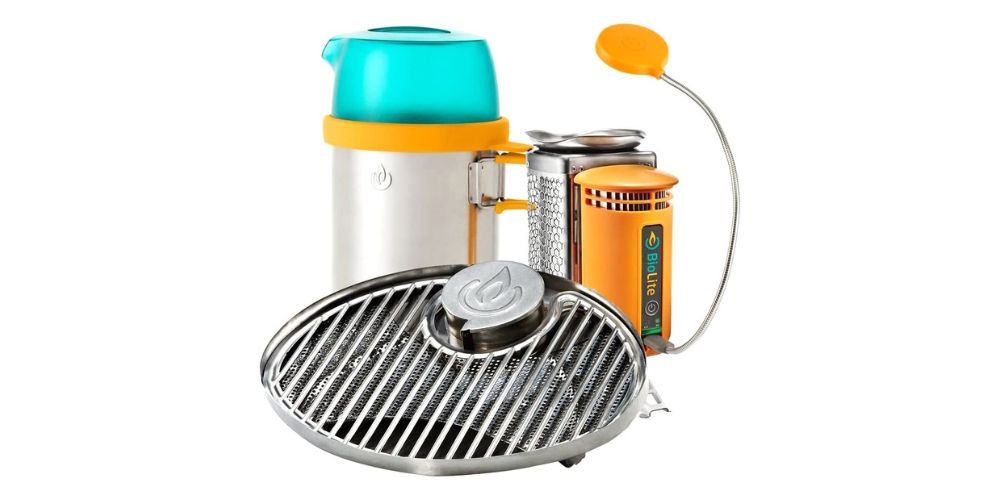 This bad boy burns twigs, pinecones, and other biomass, eliminating the need for pesky fuel canisters. But that's not all – it also comes equipped with a USB charger for all your devices, and even has an integrated battery for on-demand power. And with a 4.4-star rating, it's safe to say this stove is a hit among outdoor enthusiasts.
One customer even said that this set exceeded their expectation. So why settle for a boring old stove when you can have a BioLite CampStove 2+? With its eco-friendly design and high-tech features, it's sure to become your new go-to for all your camping needs.
Alpine Deluxe Kitchen Set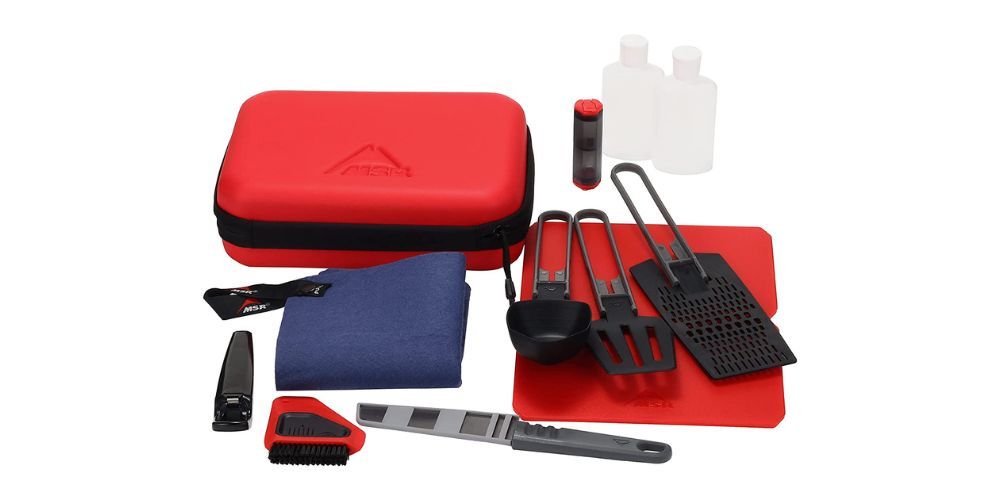 This all-in-one set includes everything you need to whip up delicious meals in the great outdoors, from a folding cutting board to a pot gripper and more. With its sleek red and black design, this set is both stylish and practical, making it the perfect choice for any camping enthusiast.
It has everything you need! Don't believe us? One five-star reviewer said, "The MSR Alpine Deluxe Kitchen Set has pretty much everything you need." So why settle for a cluttered and disorganized camp kitchen when you can have the convenience and efficiency of the MSR Alpine Deluxe Kitchen Set?
Portable Camping Hiking and Survival Stove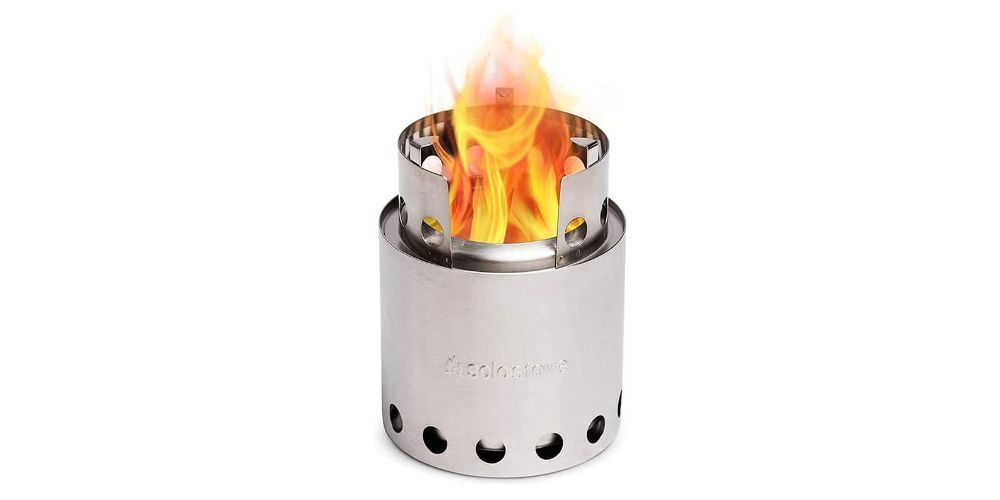 This high-powered, efficient wood-burning cooking equipment is an absolute essential for camping, hiking, survival, and backpacking enthusiasts. With over 1,300 glowing reviews, it's no wonder this compact 4.2-inch, 9-ounce marvel has captured the hearts of adventurers everywhere.
The Solo Stove Lite is not only incredibly versatile and user-friendly, but it's also the ultimate companion when you're craving a piping hot cup of coffee or a mouth-watering meal beneath a canopy of stars. Its ground-breaking low smoke gasification design ensures that this rocket stove burns wood with remarkable cleanliness and efficiency, minimizing smoke and soot while maximizing heat output.
Stainless Steel Vacuum Insulated Mug with Lid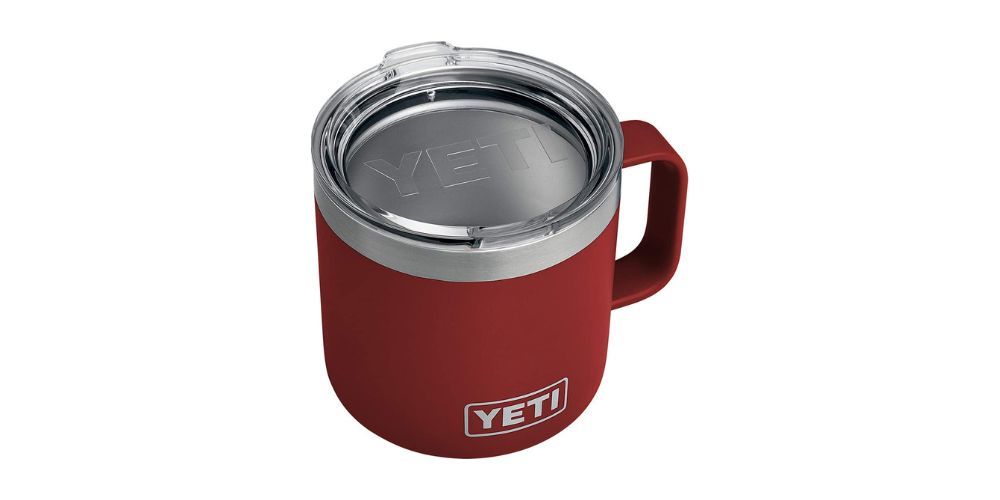 Imagine savoring your morning coffee or relishing a cup of tea by a crackling campfire, knowing that the YETI Rambler has got your back. Its state-of-the-art vacuum-insulated technology ensures your beverages remain at the perfect temperature for hours, allowing you to truly indulge in every sip. Built with robust stainless steel and featuring a handy lid, this marvel is designed to be your loyal companion, accompanying you on all your adventures.
With a staggering 50,800 reviews and counting, it's crystal clear why the YETI Rambler has become the go-to mug for countless individuals. We wholeheartedly concur with one enthusiastic reviewer who exclaimed, "I have so many mugs, and this is my favorite!" .
4-Piece Camping Mess Kit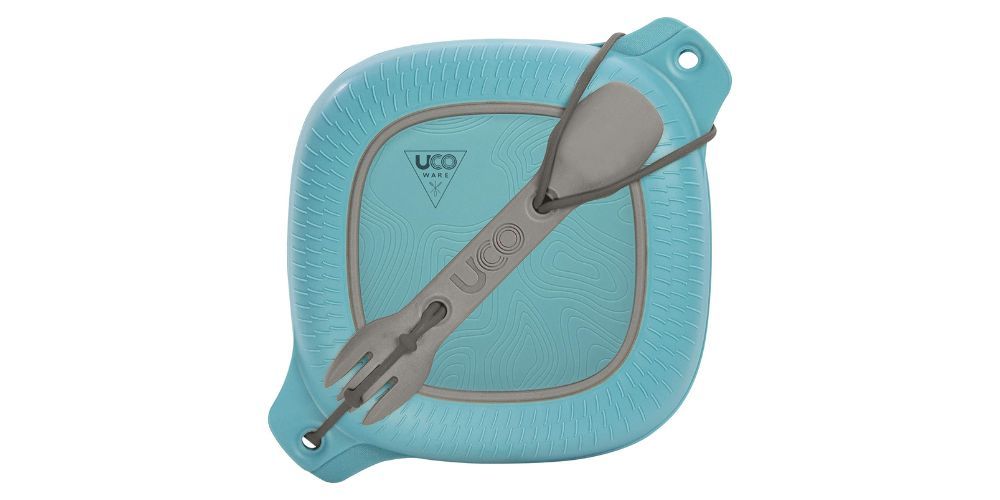 This kit includes a plate, bowl, and a 3-in-1 spork utensil set, all conveniently tethered together for easy transportation. And don't just take our word for it - one satisfied camper raves, 'I like how it fits anywhere I need it to, without worrying about it getting damaged or popping open. Easy to take to work or out to camp.'
But the UCO mess kit isn't just great for camping - it's also perfect for solo backpackers and anyone on the go. Its compact size and lightweight design makes it a must-have for all your outdoor adventures. Say goodbye to the hassle of packing traditional dinnerware and hello to the convenience of the UCO 4-Piece Camping Mess Kit.
MicroGripper Pot Gripper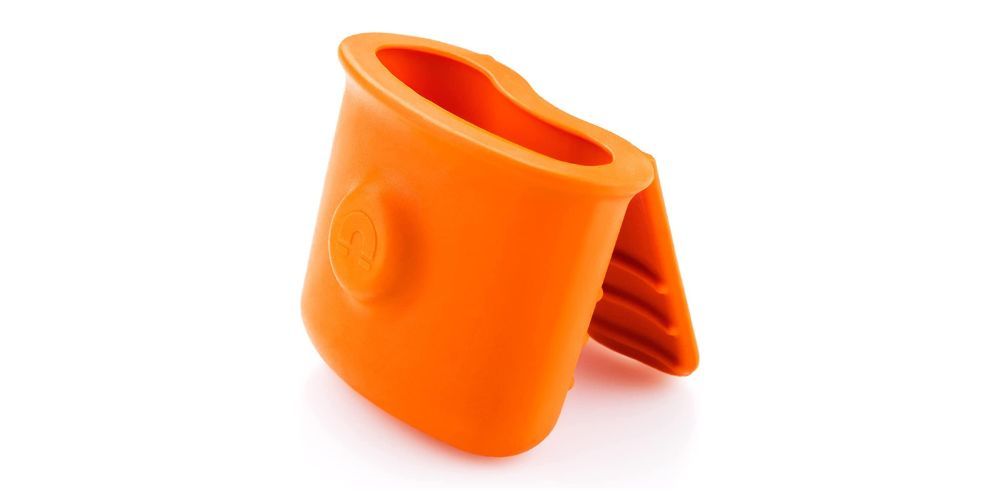 This heat-resistant, non-slip, magnetic silicone pot gripper is perfect for indoor and outdoor cooking and is a must-have for minimalist campers and backpackers alike. With its lightweight and compact design, the MicroGripper won't weigh you down or take up precious space in your pack.
But don't let its small size fool you - this gripper is tough enough to handle even the hottest pots and pans with ease. And with its secure, non-slip grip and built-in magnet, you can cook with confidence, knowing that your cookware is always safe and secure.
Everest 2 Burner Stove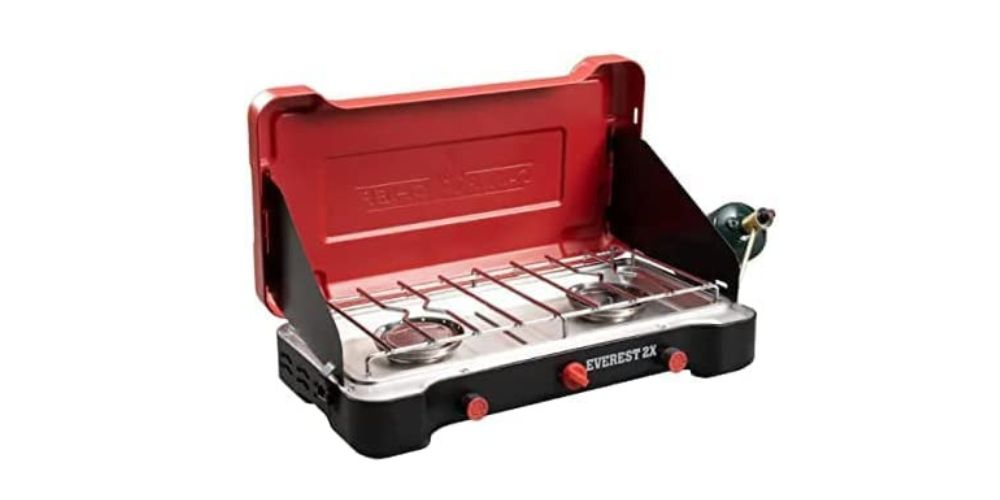 This top-of-the-line camping stove boasts not one, but TWO high-pressure 20,000 BTU burners, ensuring that your meals are cooked to perfection in record time. Plus, with its matchless ignition, you'll be able to fire up the stove with ease, even in the windiest conditions.
Don't let a subpar cooking experience ruin your next camping trip. Whether you're a seasoned pro or a first-time camper, Camp Chef Everest is the perfect addition to your gear. Portable and powerful, this cooking system is a must-have for anyone who wants to enjoy delicious outdoor feasts without sacrificing efficiency.
Camp Cook Set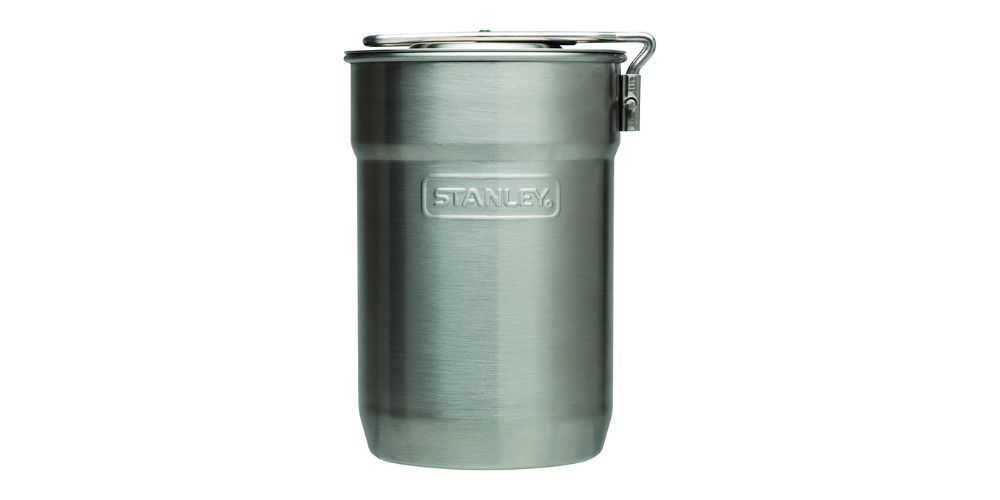 This stainless steel cook set includes a 24-ounce pot and two 10-ounce nesting cups, making it perfect for all your outdoor cooking needs. With over 21,300 reviews, it's clear that this cook set is a fan favorite among outdoor enthusiasts.
One satisfied customer expressed, "This is a great cook set. I didn't use the ceramic cups, I used the pot itself as a cup. It was freezing cold outside and the hot tea in the pot was great. You can put a one gas canister and backpacking stove inside. Well made. Easy to clean. Don't waste your money on titanium pots." With its vented lids and foldable, locking handle, this cook set is designed for convenience and durability. Whether you're backpacking, hiking, or car camping, the Stanley Adventure Camp Cook Set has got you covered.
Camping Cookware Mess Kit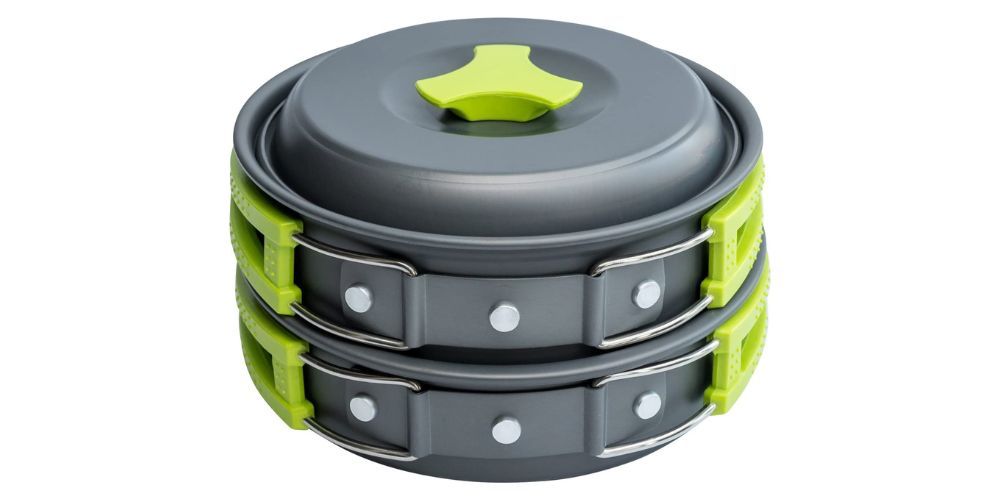 Experience the ultimate outdoor culinary adventure with this phenomenal all-in-one set, featuring everything you need to create delectable meals amid nature's splendor. The cherry on top? It's incredibly budget-friendly! But don't just rely on our word—thrilled customers can't stop singing its praises!
One ecstatic reviewer exclaims, "I can't believe how easily it cleaned, too! I could just wipe out the pot and it was good to go. You won't regret this purchase!" So whether you're a seasoned backpacker or a budding explorer, this camping cookware mess kit is the perfect addition to your gear, transforming your outdoor experiences into unforgettable memories.
Collapsible Java Drip Coffee Maker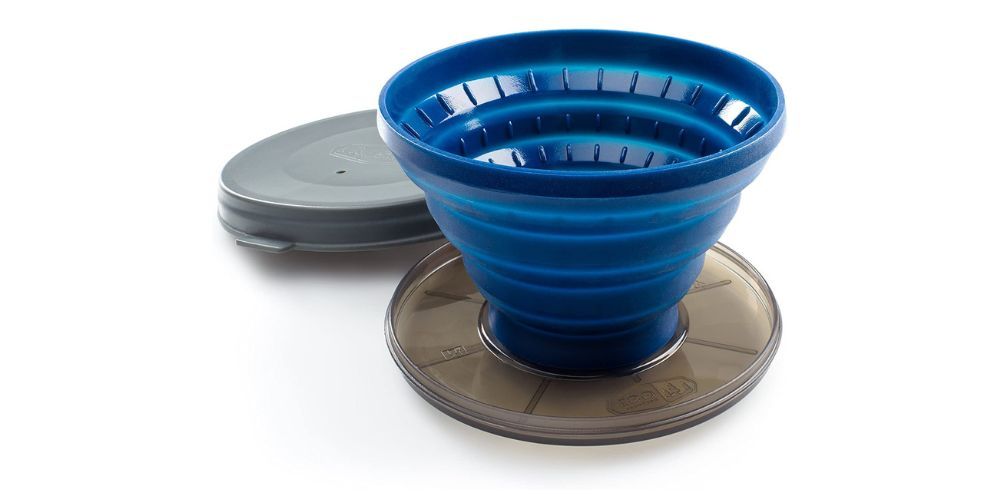 Have you ever found yourself craving a fresh cup of coffee while exploring the great outdoors or traveling to a new destination? Say goodbye to mediocre hotel room coffee and hello to the collapsible java drip coffee maker - the perfect solution for all your on-the-go caffeine needs!
With its collapsible cone that fits all coffee cups and mugs, this drip coffee maker is perfect for caravans, RVs, camping, backpacking, and any other adventure you have in mind. Don't just take our word for it - this handy gadget has earned a stellar 4.6-star rating from satisfied customers!
Plus, one reviewer even raves about how they "bought this for a camping trip but found [themselves] taking it on every kind of trip," and even bought a collapsible kettle to make coffee in any hotel room. So whether you're camping under the stars or living it up in Las Vegas, the GSI Outdoors Pour-Over Java Drip has got you covered!
Cast Iron Double Dutch Oven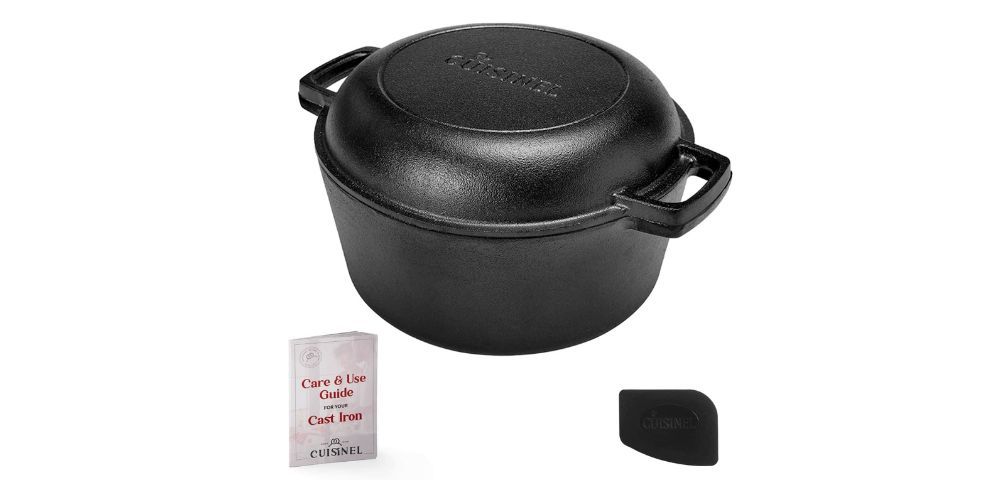 This essential 5-quart set is perfect for all your camping culinary desires—be it slow-cooking hearty stews, baking aromatic bread, or frying up your all-time favorite dishes. With its pre-seasoned surface, you can trust that your meals will cook evenly and release effortlessly, guaranteeing impeccable results each and every time.
Just listen to this enthusiastic five-star reviewer who raves, "I love the way it cooks on top of the stove. I love making bread in it. It is so very versatile. It cooks on top of the stove, in the oven, and is great for outdoor cooking." To top it all off, the lid ingeniously transforms into a 10.25-inch skillet, taking this 2-in-1 multi-cooker to new heights and making it a total game-changer for any campsite. Unleash your inner chef and elevate your outdoor cooking experience with this indispensable set!
Portable Folding Cook Station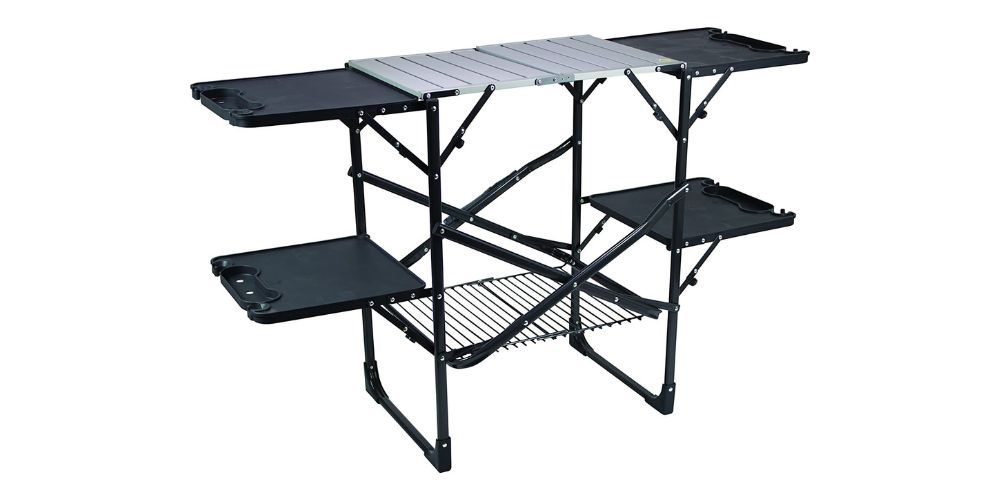 Featuring a sturdy aluminum countertop, a four fold-out side camping table, a lower storage rack, and a telescoping lantern pole, this cook station has everything you need to whip up a delicious meal in the great outdoors. And with additional features such as a beverage holder, stemware holder, paper towel holder, and hooks for utensils, you'll have everything you need right at your fingertips.
Plus, with a glowing review like "Perfect for putting a Colman fuel grill on or just about anything else. I've taken this table all over the place from state parks to national parks. It's sat outside for weeks on end without rusting. The table supports a good amount of weight. It's pretty well built and rugged, but folds down to less than a folding chair. Fits easily in your car," you know you're getting a quality product that will stand the test of time.
Reusable Silicone Food Storage Bags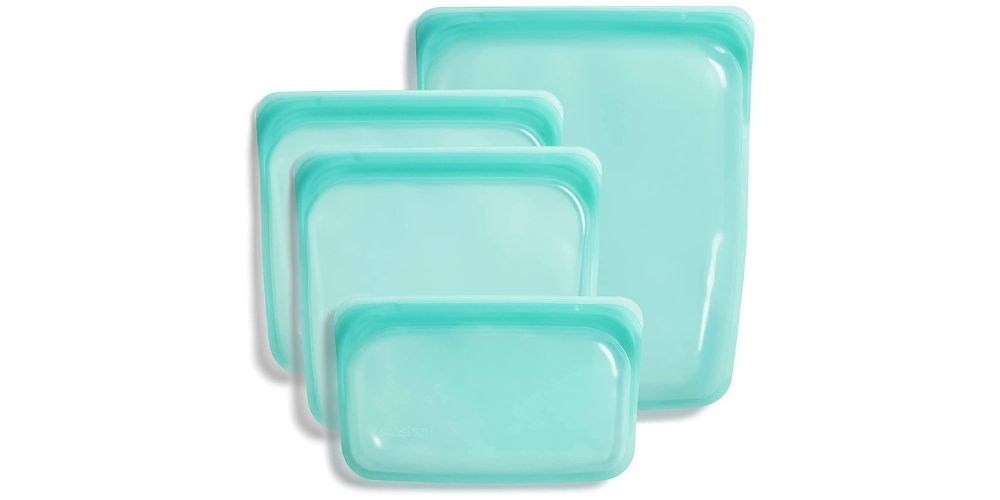 This 4-pack bundle of reusable food containers is perfect for anyone who wants to reduce waste and eliminate single-use plastic bags from their daily routine. Made from 100% pure platinum silicone, these bags are not only durable and easy to clean, but they are also safe for use in the freezer, oven, microwave, and dishwasher.
The pinch-lock seal ensures that your food stays fresh and leak-free, making them ideal for everything from meal prep to camping food. So why not join the sustainable storage revolution and upgrade your storage game with Stasher Silicone Reusable Storage Bags? Your tastebuds and the environment will thank you.
Final Thoughts
Having the right camping cooking gear can make all the difference when it comes to enjoying delicious meals on your next camping trips. With these 20 essentials in your camping arsenal, you'll be well-equipped to whip up mouth-watering dishes that will impress your fellow campers and make your outdoor adventures even more memorable. So, gear up and get ready to explore the great outdoors with a well-stocked camp kitchen!
Reviews in this blog post have been edited for clarity and/or length.
Comments