This post may contain affiliate links, please see our privacy policy for details.
Dive right in and make a splash this summer with our fun and friendly guide to the Top 18 Swimming Goggles for Summer Fun! Whether you're a seasoned swimmer who rules the pool or a splash-loving rookie, finding the perfect pair of goggles is key to transforming your swim from a blurry-eyed flop to an enjoyable underwater adventure. In this sun-drenched, poolside article, we're here to help you sail through the ocean of choices and discover the ultimate goggles that cater to your unique swimming needs, style, and flair. So, slip into your go-to swimsuit, lather on some sunscreen, and let's conquer the aquatic realm together with sharp vision and show-stopping style!
How to Choose the Best Swimming Goggles
When it comes to buying a high-quality pair of swimming goggles, there are a few crucial factors you need to be aware of:
Determine Your Swimming Needs and Environment
First things first, let's talk about where and how you'll be using your goggles. Are you an indoor pool swimmer or an outdoor enthusiast who loves open water? Will you be swimming casually or competing with every stroke? Knowing your swimming environment and goals will help you narrow down your options and choose a pair that best suits your needs. For example, aqua sphere goggles offer a fantastic range of options for both indoor and outdoor swimmers, from casual to competitive.
Shape and Size Matters
Just like our personalities, our faces come in various shapes and sizes. To ensure the perfect fit, it's essential to consider your facial features when selecting your swimming goggles. The right pair should provide a comfortable and secure fit around your eye socket without causing any discomfort or pressure. Flat lenses are an excellent choice for swimmers who prefer a more traditional fit, while goggle lenses with a curved design can offer a wider field of vision and an even distribution of pressure around the eye socket.
Anti-Fog, UV Protection, and More
Let's face it: wearing goggles that fog up or don't protect your eyes from the sun's harmful rays can be a real bummer. That's why it's essential to look for features that cater to your specific needs. Anti-fog goggles, for instance, have a special coating that helps prevent condensation, ensuring crystal-clear vision during your swim. Meanwhile, mirrored lenses provide glare reduction and UV protection, making them ideal for outdoor swimming in bright conditions. And if you require prescription lenses, don't fret - many brands offer customizable options to accommodate your vision needs.
Comfort, Adjustability, and Durability
Finally, let's talk about the three pillars of a great pair of swimming goggles: comfort, adjustability, and durability. The perfect pair should feel like a natural extension of your face, with a snug and secure fit that doesn't cause any discomfort. Look for goggles with adjustable straps and nose bridges that allow you to customize the fit according to your preferences.
And of course, you'll want your goggles to last more than just a few laps in the pool. Durable goggles are made from high-quality materials that can withstand the test of time (and chlorine), ensuring that your investment pays off in the long run.
Our Favorite Goggles for Swimming
Swimming with a pair of quality swim goggles can significantly enhance your experience and give you the ability to feel more confident in the water. To help you find just what you're looking for, we've gathered together our best swimming goggles for any budget! From classic diving lenses that offer incredible visibility and protection to sleek racing frames perfect for competitive swimmers, these top-notch goggles will have you hopping from pool lap to river rapids in no time. Read on below for all the details on our must-have styles so that whether it's swimming laps at your local pool or whale watching on vacation - you'll be ready!
Best Goggles for Adults
With an impressive 4.6-star average and over 12,300 verified five-star ratings, Speedo Vanquisher 2.0 have become the go-to choice for both casual and competitive swimmers. The anti-fog technology ensures clear underwater vision, while UV protection keeps your eyes safe from harmful UVA and UVB rays. The mirrored lenses not only add a touch of style but also provide maximum visibility and reduced glare, making them perfect for outdoor use.
The wide panoramic lens offers an extended view, so you'll never miss a thing during your swim. Comfort is key with the cushioned silicone seals, and the four nosepiece options mean you can customize the fit just for you. Whether you're taking a leisurely dip or pushing your limits in the pool, the Speedo Vanquisher 2.0 is the ultimate friend to have by your side (or on your face) during your aquatic adventures!
Best Goggles for Kids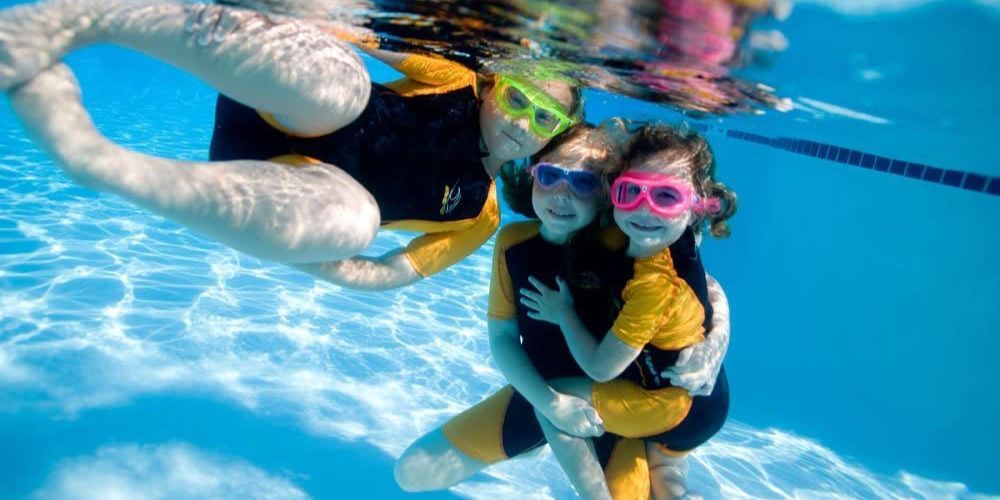 If your little ones love spending time in the water and enjoy swimming, the Aqua Sphere Moby Kid goggles are the perfect match for them. These goggles boast a mask-style design and anti-fog coating, ensuring both comfort and clear vision while they splash around. Additionally, they are highly durable and can withstand the wear and tear of young swimmers of all ages. For adult swimmers, the Aqua Sphere Kayenne goggles are the go-to choice.
These goggles have polarized lenses that provide excellent visual clarity, and they are designed with a comfortable, leak-proof fit. They are great for both indoor and outdoor swimming, so you can be sure that you'll always have a perfect pair of goggles for any swimming activity. Regardless of your age or level of experience, these water goggles will take your swimming experience to new heights.
Best Goggles for Casual Swimmers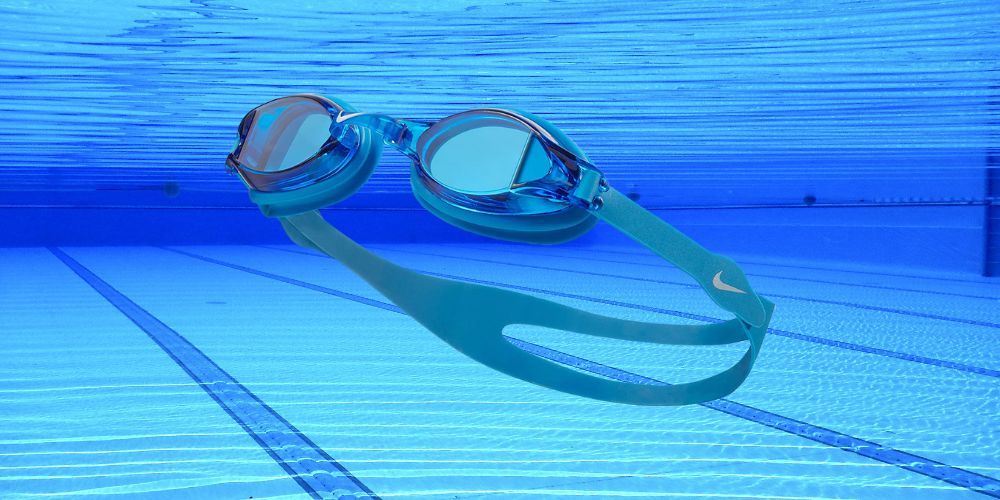 The Nike Chrome Swim Goggles come equipped with anti-fog lenses, UV protection, and a comfortable fit to provide an excellent swimming experience both indoors and outdoors. With adjustable nose bridge pieces and rubber straps, these goggles fit securely on any face shape, providing a leak-free and comfortable swim. Whether you're a seasoned swimmer or just starting out, these goggles are best suited for casual swimming and will elevate your swim experience to the next level.
Best Prescription Swim Goggles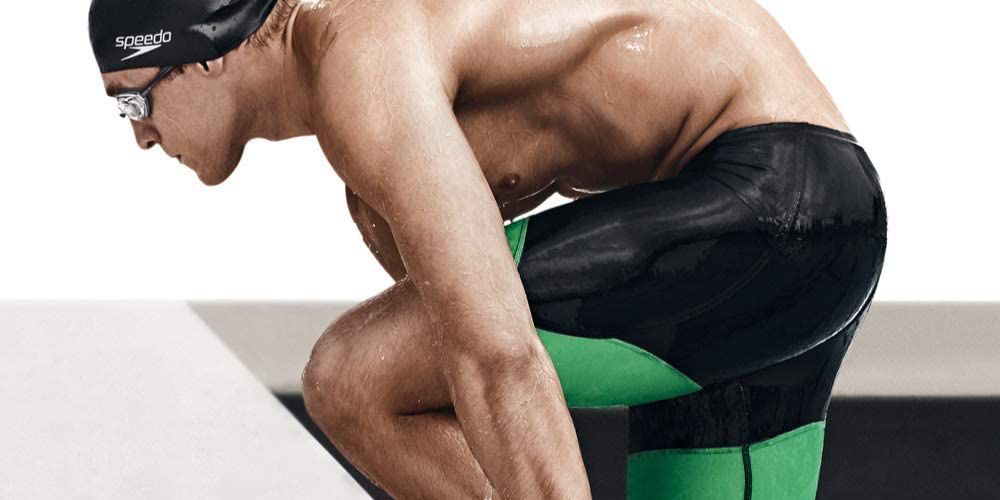 These goggles cater to swimmers who require prescription eyewear, with a range of strengths available to suit everyone's needs. Featuring an anti-fog coating for a comfortable swim and UV protection to shield your eyes from harmful rays, these goggles are truly a game-changer. The adjustable nose bridge ensures a perfect fit for all, while the cushioned silicone seals guarantee comfort during even the longest of swims.
With panoramic lenses and increased peripheral vision, you won't miss a thing while underwater. Don't wait any longer – get your hands on the Speedo Vanquisher Optical Swim Goggles and enjoy a clear, comfortable swim every time.
Best Mask Goggles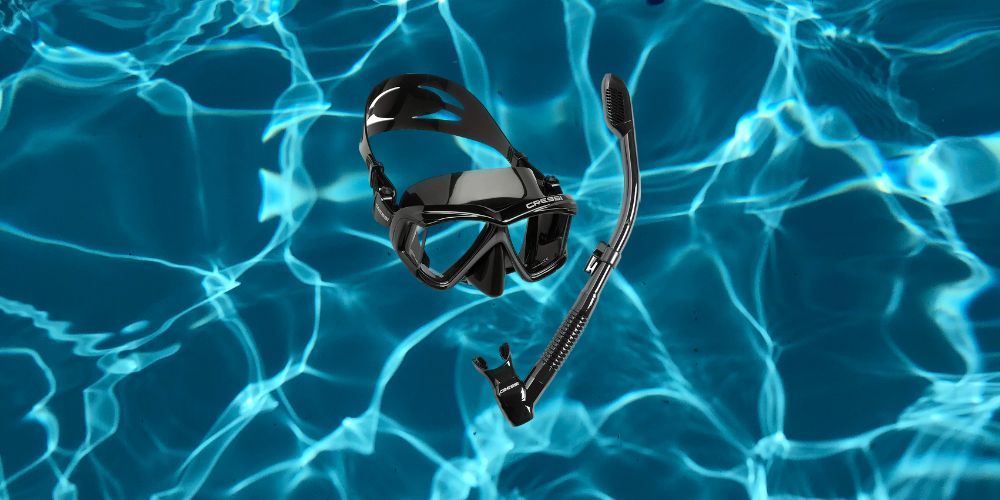 If you're a fan of mask-style goggles, look no further than the Cressi Pano 4. With their four-lens design, you'll enjoy a wide field of vision that puts other goggles to shame. But that's not all - these goggles also feature a soft silicone skirt that keeps you comfortable throughout your swim. And if you're someone who hits the pool regularly, you'll appreciate the durable construction that holds up to even the most frequent use.
Whether you're a lap swimmer or a casual floater, these goggles are an excellent choice for maximizing your vision and comfort in the water. With 4.5 star ratings, one customer raves, " This is absolutely the best mask and snorkel I ever used. I got these in advance of a long sailing trip in the Caribbean to the Galapagos Islands. They got a ton of use and I never had a problem. The mask is snug and doesn't leak. The snorkel is great for the occasional dive down and doesn't fill up with water, meaning you don't need to huff a huge volume of air into it to clear it out when you surface. I'm very happy with this purchase. "
Best Goggles for Men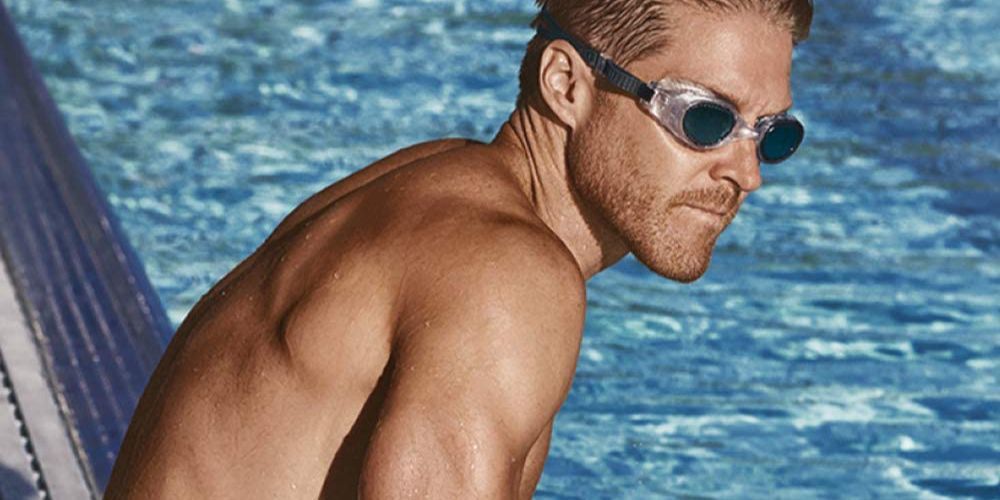 When it comes to the best swim goggles for adults, the Speedo Hydrospex Classic goggles are a popular choice. These goggles for pools feature a goggle lens with anti-fog technology and a rubber strap for a secure fit that won't slide off during your swim. Whether you're a seasoned athlete or a casual swimmer, the Hydrospex Classic goggles are the perfect choice to enhance your swimming experience.
With over 6,600+ reviews, one customer said " These are comfortable and leakproof. I'd definitely recommend them to friends, would buy again, and get some extra pairs for my 13 and 10 y.o."
Best Goggles For Women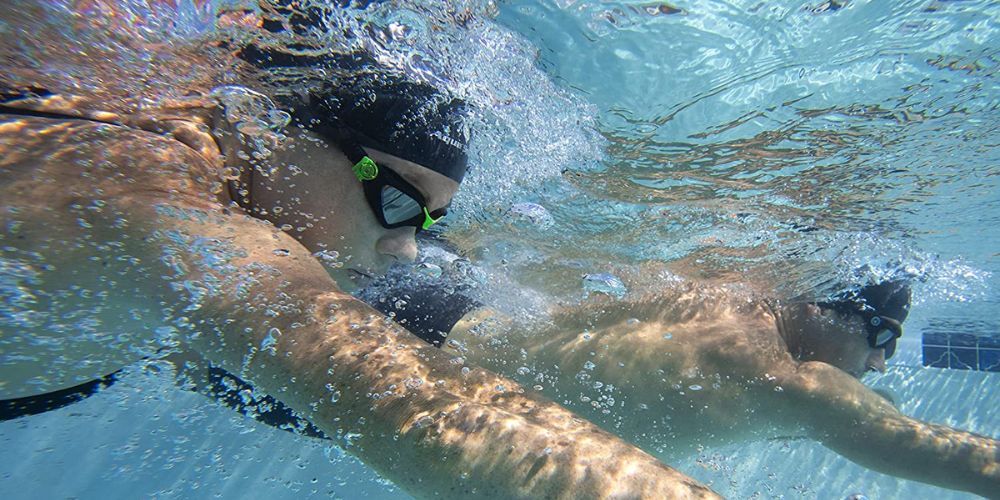 The other option for the best swim goggles for men and women include the Aqua Sphere Kayenne goggles, which boast polarized lenses and a comfortable, leak-proof fit. These adult goggles are perfect for both indoor and outdoor swimming.
These adult swim goggles are built for comfort and are designed to accommodate a variety of face shapes and sizes. Whether you are a competitive swimmer or just looking for a reliable pair of goggles for leisurely laps, the Aqua Sphere Kayenne has got you covered.
Best Goggles for Open Water Swimming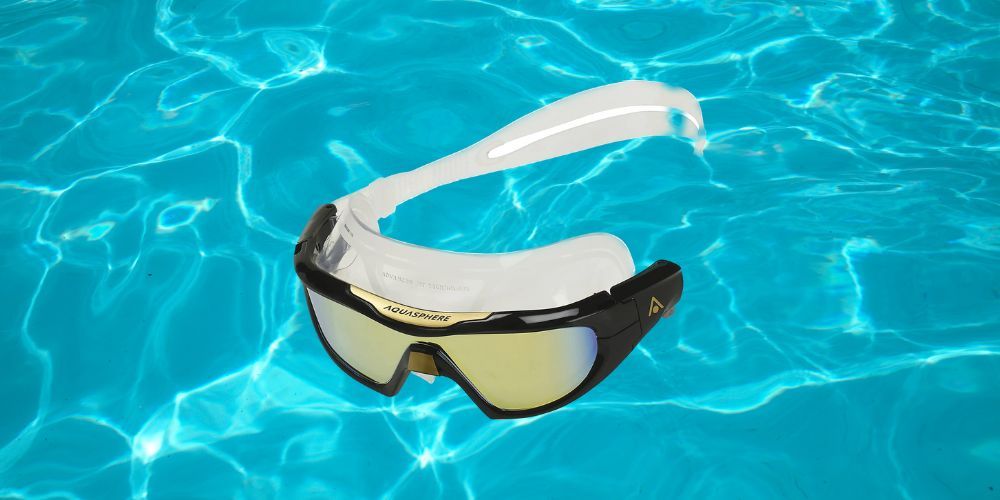 Enter the Aqua Sphere Vista Pro goggles - the ultimate swim gear for any aquatic adventure. With a mask-style design, these goggles offer maximum coverage and comfort, so you can focus on your swim without any distractions.
Plus, their UV protection feature ensures your eyes are shielded from harmful rays, making them perfect for those long, sunny days on the beach. The durable construction of these goggles is built to withstand even the toughest conditions, making them the perfect partner for all your open-water swims. So, whether you're a seasoned pro or a novice swimmer, the Aqua Sphere Vista Pro goggles will take your swimming experience to the next level.
Best Goggles for Toddlers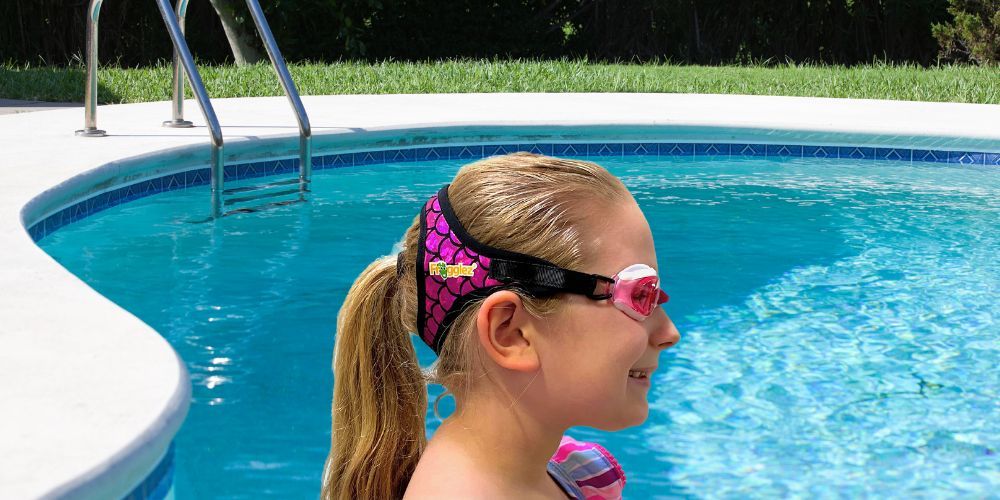 These swim goggles come with a unique strap design that keeps them in place and prevents slipping or water leakage. The innovative design distributes pressure evenly across the head, making them much more comfortable for tiny tots. The soft and flexible neoprene strap conforms to the head, eliminating the need for uncomfortable or tight adjustments.
Plus, these swim goggles are easy to put on and take off, perfect for little ones who are still mastering their swimming strokes. Your toddlers will love the Frogglez Kids Swim Goggles and you will love the peace of mind that comes with knowing they are comfortable and secure during their swim lessons.
Best Goggles for Competitive Swimming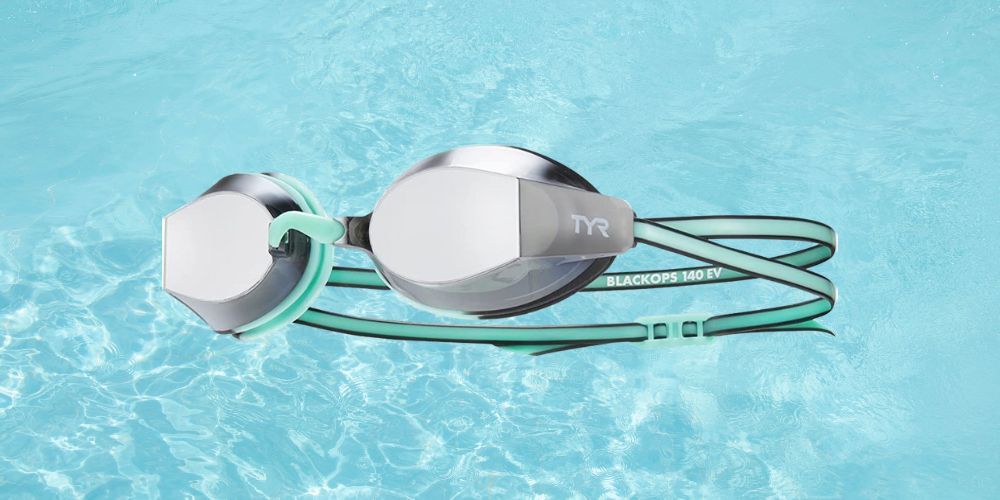 Specifically engineered for the serious swimmer, these goggles boast a sleek, low-profile design that not only looks great but reduces drag in the water for maximum speed. Plus, with anti-fog lenses, you'll never have to worry about your goggles fogging up and slowing you down mid-swim.
And with a secure fit, they'll stay firmly in place during even the toughest races. These amazing goggles are simply the best choice for any swimmer looking to take their performance to the next level. One five-star review gushed " My daughter needed new goggles for swim team and these were a great choice. They seal very well and help keep out water. They have been fog free. "
Best Goggles for Ocean Swimming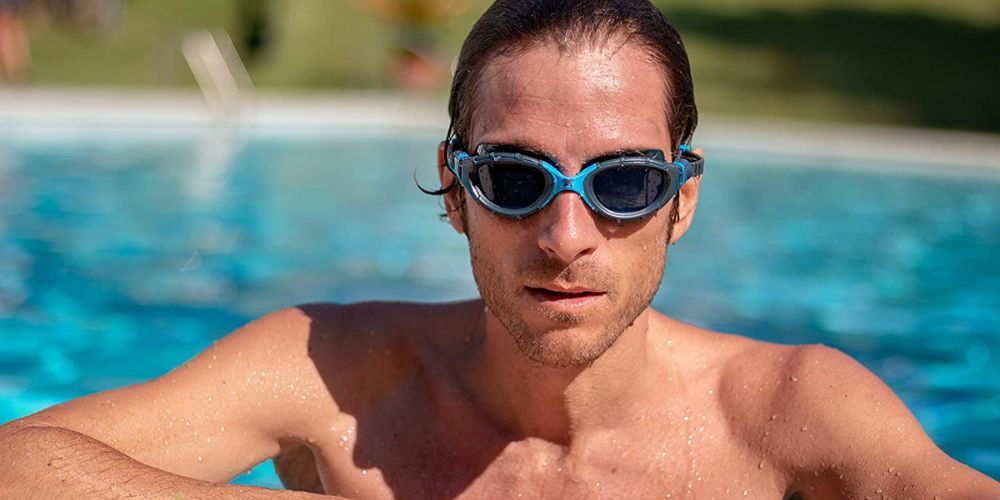 If you're someone who loves to hit the water frequently for a refreshing swim, you know how frustrating it can be when your goggles don't stay put or fog up at the slightest change in temperature. That's why the Zoggs Predator Flex goggles are an absolute game-changer for ocean swimmers. These goggles come equipped with polarized lenses that ensure crystal clear vision, a flexible nose bridge that offers a comfortable fit on all nose shapes and sizes, and a secure fit that prevents leaks.
Ideal for competitive swimmers as well as casual beachgoers, these goggles are the perfect companions for anyone who loves to dive deep into the ocean without worrying about their gear. Take a dip and see for yourself how the Zoggs Predator Flex goggles enhance your swimming experience.
Best Goggles for Laps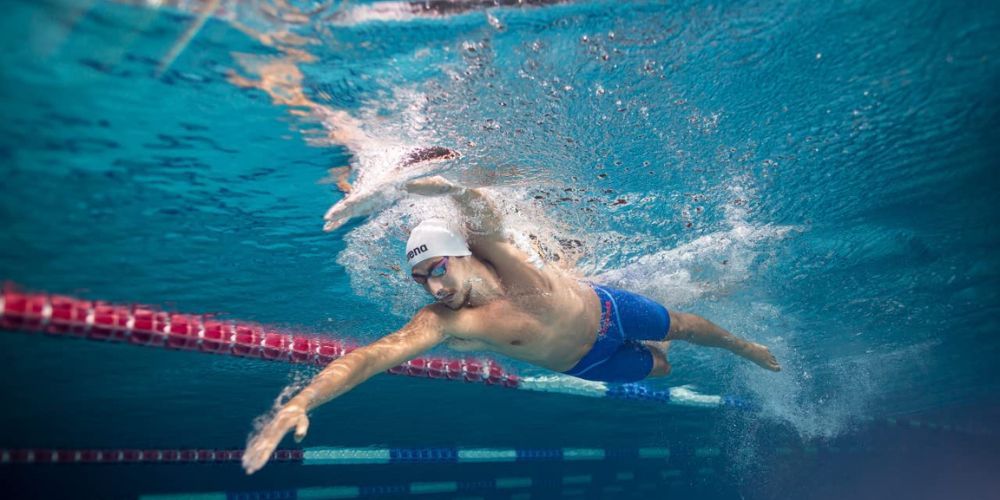 The Arena Cobra Core Goggles are a swimmer's dream come true! With their low-profile design, anti-fog lenses, and secure fit, these goggles are perfect for lap swimming enthusiasts looking for the best gear to take their swimming sessions to the next level. You'll love the comfortable feel of the soft silicone frame and the dual-density seal that provides unbeatable leak protection. And the anti-fog lenses mean you'll have clear vision throughout your swim. Whether you're a beginner or a pro, these goggles are tailor-made for you.
Best Goggles for Triathlon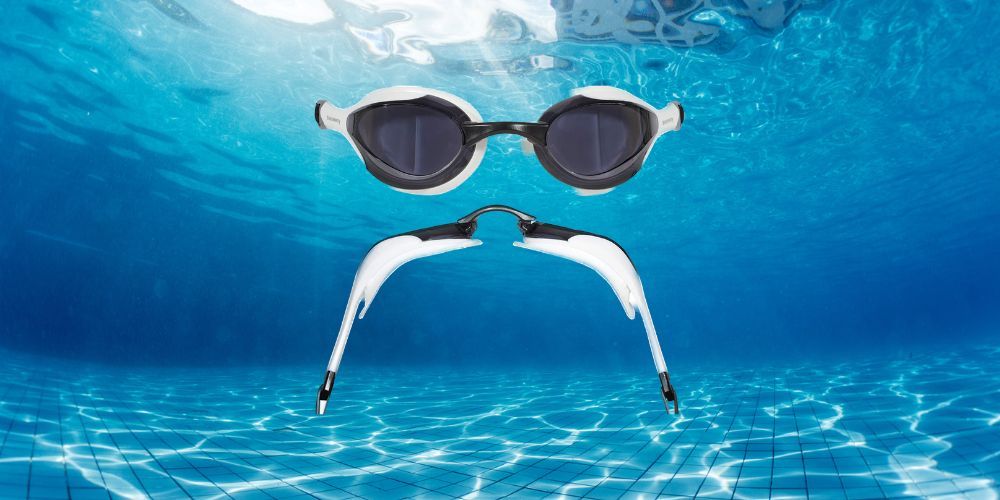 With an adjustable nose bridge, these goggles offer a customized, snug fit that stays in place even during an intense swim. The anti-fog lenses keep your vision clear, so you can focus on your technique and performance without worrying about condensation.
Experience comfortable and worry-free swimming with Blue Seventy's contour goggles, tailored to meet the needs of the most passionate and dedicated triathletes out there. One customer even said that this Goggle has a ' high quality '.
Best Goggles for 3-year-old
Designed specifically for 3-year-olds, these goggles offer a soft and flexible frame that's gentle on delicate skin. Plus, with UV protection built right in, you can feel confident that your child's eyes are shielded from harmful rays. For indoor swimmers, the Speedo Socket 2.0 goggles are a clear choice. With a low-profile design and clear lenses, you'll be able to focus on your technique without any distractions.
Whether you're gearing up for swim lessons or just splashing around in the pool, these goggles have got you covered. Customers are raving about how it has a perfect fit for children! Check out this one comment saying " Our 5-year-old granddaughter loves to swim but must have goggles in the local public pool that is chlorinated. After trying numerous hand-me-down-from-her-cousins goggles, we got her these. She loves them! So proud to have her very own, brand-new goggles, and they make her swim sessions even more fun. Seem well-made and sturdy, and at a reasonable price. "
Best Goggles for Lake Swimming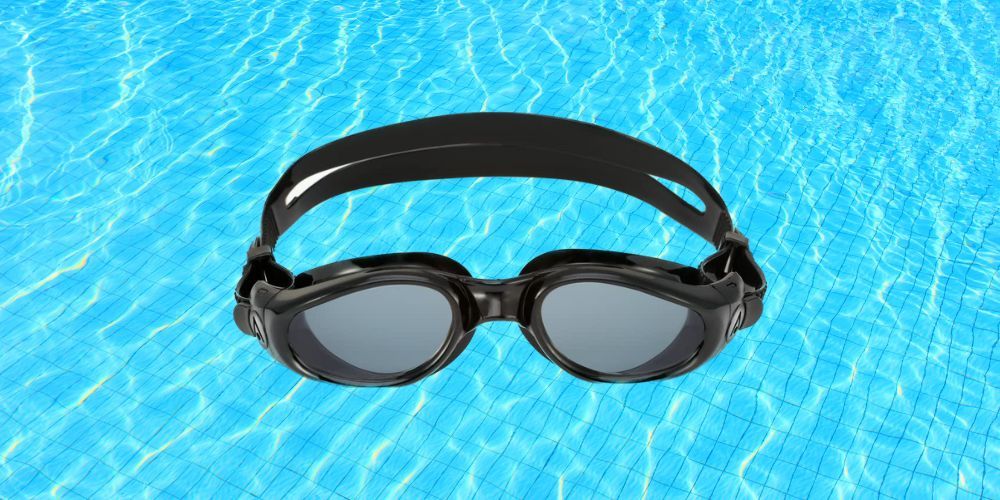 These goggles feature a mask-style design that provides a comfortable, no-leak fit for those longer swims. Plus, they come with UV protection, which is a must-have for any outdoor swimmer. But what really sets the Kaiman goggles apart is their crystal clear lens with anti-fog treatment that allows you to enjoy a distortion-free view of your surroundings. They are perfect for avid lake swimmers who demand both comfort and quality.
Best Goggles for Long-Distance Swimming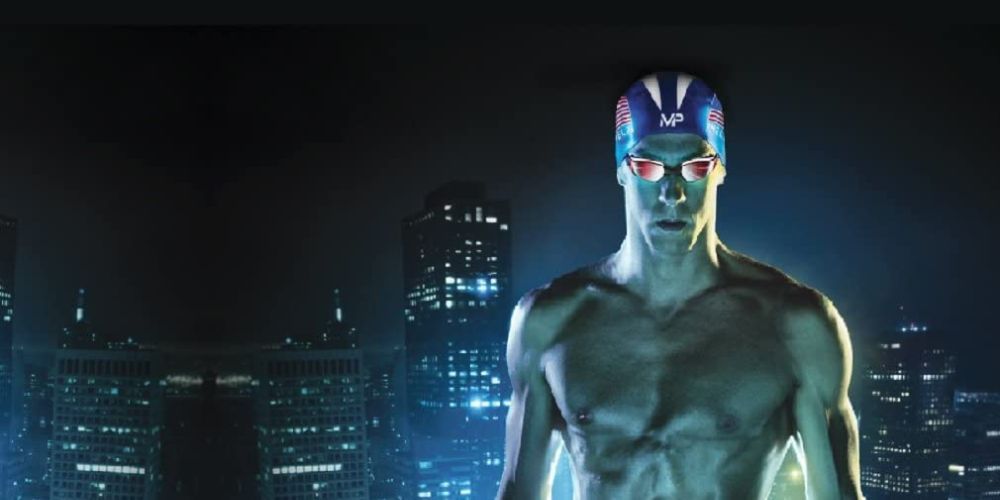 These innovative goggles feature specially designed curved lenses to enhance peripheral vision and help you keep an eye on your surroundings while you swim. And with a secure and comfortable fit, you can wear them for hours without any discomfort. Whether you're gearing up for a grueling triathlon or simply enjoy long-distance swimming, the MP Michael Phelps Xceed goggles are the perfect choice. Don't just take our word for it- one customer said that these goggles is the ' Best Lapswimming goggles I've Owned. '
Best Goggles for Sea Swimming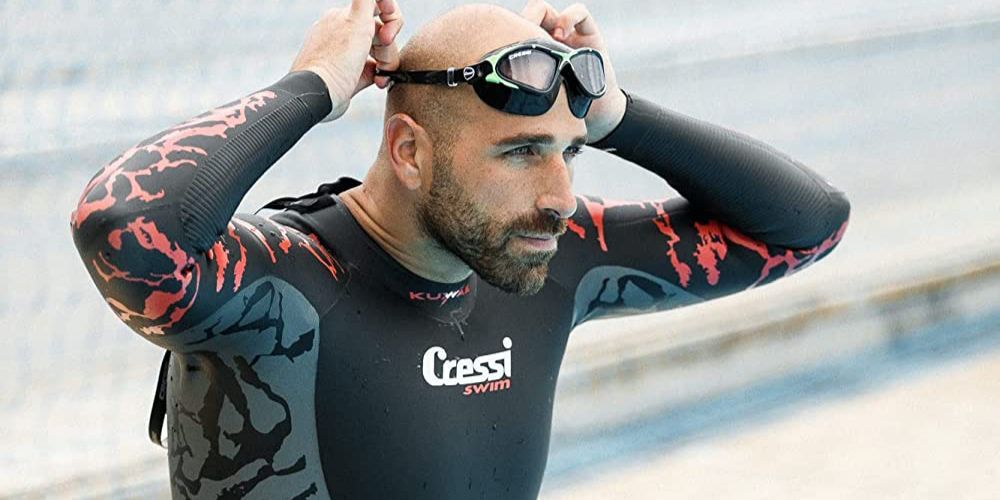 These awesome goggles feature a mask-style design that provides top-notch visibility in even the murkiest waters. Plus, their polarized lenses help reduce eye strain and glare from the sun, making for a much more comfortable swim. And speaking of the sun, the UV protection on these goggles will keep your eyes safe from harmful rays too! If you've got little ones on a swim team or are on one yourself, you'll want to check out the Arena Tracks goggles.
With anti-fog lenses that stay clear even during the most intense workouts and UV protection to keep your eyes safe, you'll be able to focus on your best performance. Plus, the secure fit of these goggles will keep them in place even during your most intense swims. Both the Cressi Planet and Arena Tracks goggles are the perfect choice for swimmers who want to make the most of their time in the water.
Best Goggles for Youth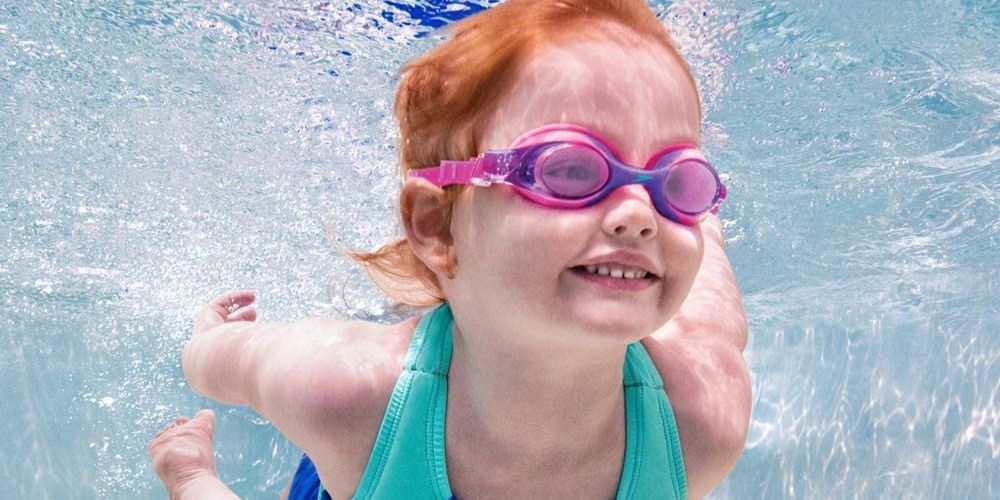 These goggles feature a comfortable and secure fit specifically designed for smaller faces, making them perfect for young swimmers. With anti-fog lenses and UV protection, your child can swim and dive without worrying about any irritations or damage due to the sun.
The adjustable nose bridge and rubber strap guarantee a snug and secure fit in the water, giving you peace of mind while they play. Overall, if you're looking for reliable and comfortable goggles for your young swimmer, you can't go wrong with the Speedo Skoogle Swim Goggles. Don't believe us? One customer loves how ' Worth the money ' these goggles is.
Tips and Tricks for Enhancing Your Swimming Experience
Swimming is a great way to stay fit and healthy, and it's also a lot of fun! Here are some tips and tricks to enhance your swimming experience:
Use proper form: Proper swimming technique helps you swim faster and more efficiently, and reduces the risk of injury. Make sure you have good body positioning, proper arm and leg movements, and a smooth breathing pattern.
Stay hydrated: Swimming is a great workout, and it's important to stay hydrated while you're in the water. Drink plenty of water before and after your swim, and take breaks if you need to.
Warm up: Just like with any workout, it's important to warm up before you start swimming. This can include some light stretching, jogging, or walking around the pool deck.
Change up your routine: Swimming the same laps every day can get boring after a while. Try mixing up your routine by adding different strokes, using different equipment like kickboards or pull buoys, or swimming with a partner.
Consider taking lessons: If you're new to swimming, or just want to improve your technique, consider taking lessons from a professional swimming coach. They can help you improve your form, speed, and endurance, and make your swimming experience more enjoyable.
Remember, the most important thing is to have fun! Swimming is a great way to relax and stay fit, so don't be afraid to try new things and enjoy your time in the water.
Swimming Goggles FAQ
How to prevent swim goggles from fogging?
To prevent swim goggles from fogging, opt for anti-fog goggles or apply anti-fog spray before each swim session. Regularly cleaning the lenses with a gentle lens cleaner can also help keep fog at bay.
How wear swimming goggles?
To wear swimming goggles, first, ensure the nose bridge is positioned correctly. Then, place the goggles over your eyes and carefully pull the strap over your head. Adjust the strap for a snug and comfortable fit, making sure the goggles create a leak-free seal around your eyes.
How to defog swim goggles?
To defog swim goggles, try rinsing them with clean water or using a specialized defogging solution. A dab of baby shampoo spread thinly over the lenses and rinsed off, can also help prevent fogging.
How often to replace swimming goggles?
Replace swimming goggles when the seals start to wear out or the lenses become scratched, affecting your vision. Regular swimmers may need to replace their goggles every six months to a year, while more casual swimmers may only need to replace them every couple of years.
Can I wear contact lenses with swimming goggles?
Yes, you can wear contact lenses with swimming goggles, but prescription goggles are a safer option to avoid losing your contacts or exposing them to potentially harmful pool chemicals.
What goggles do Olympic swimmers use?
Olympic swimmers often use low-profile, high-quality racing goggles from brands like Speedo or Arena. These goggles are designed for performance, offering a snug fit, minimal drag, and excellent visibility.
When were swim goggles invented?
Swim goggles were invented in the 14th century but became more popular in the 20th century as competitive swimming gained traction.
How to size swim goggles?
To size swim goggles, try them on to ensure a comfortable and secure fit around your eyes. The ideal pair should create a leak-free seal without causing discomfort.
How to buy swimming goggles?
When buying swimming goggles, consider factors like lens type, anti-fog properties, UV protection, and adjustability. Read reviews and seek recommendations from fellow swimmers to find a pair that suits your needs.
How to get rid of goggle lines?
To get rid of goggle lines, try loosening the strap slightly or consider a different pair with softer seals or a wider strap for more even pressure distribution.
How to fit swim goggles?
To fit swim goggles properly, adjust the nose bridge and straps for a comfortable, leak-free seal. Make sure the goggles sit evenly around your eye sockets without pinching or discomfort.
How to swim without goggles?
To swim without goggles, practice keeping your eyes open underwater in a gentle environment or use a swim mask for more protection and visibility.
How do you swim with your eyes open?
To swim with your eyes open, relax and acclimate your eyes to the water. Practice in a controlled environment like a pool before attempting to swim with your eyes open in open water or more challenging conditions.
How to adjust swimming goggles?
To adjust swimming goggles, use the side clips or buckles to modify the strap length. Some goggles also offer interchangeable nose bridges for a customized fit.
Can you wear swimming goggles over glasses?
While you cannot wear swimming goggles over glasses, prescription goggles are available for those who need corrective lenses, providing a clear and comfortable swimming experience.
How to clean swimming goggles?
To clean swimming goggles, rinse them with fresh water after each swim and gently wipe the lenses with a soft microfiber cloth. Avoid touching the inner lenses to preserve the anti-fog coating.
How to disinfect swim goggles?
To disinfect swim goggles, create a gentle cleaning solution with mild dish soap and water, then wipe the goggles with a soft cloth or sponge. Rinse thoroughly with clean water and allow them to air dry before storing. Avoid using harsh chemicals, as they can damage the lenses and seals.
Final Thoughts
And there you have it, folks! We've covered all the essential tips and tricks to help you find the perfect pair of swimming goggles for your aquatic adventures. Remember, whether you're diving into the world of Speedo goggles or exploring other options, it's all about finding the right fit, style, and features to suit your needs. So, go ahead and dive in with confidence, knowing that you're now armed with the knowledge to make the best decision for your eyes. Happy swimming, friends!
Reviews in this blog post have been edited for clarity and/or length.
Comments