This post may contain affiliate links, please see our privacy policy for details.
You've got your entire outfit ready, your makeup is on, and your hair is perfect, but something is missing. Accessories are an important step in adding the final touches to an outfit, no matter the occasion. Whether heading to the office, having drinks with the girls, or to a wedding, endless jewelry choices help you express yourself and stand out. With so many options out there, ranging from classic studs to bold hoops, choosing just one pair can be tricky—but don't worry; we've got you covered with our comprehensive guide outlining the best earrings for any woman.
Hoop Earrings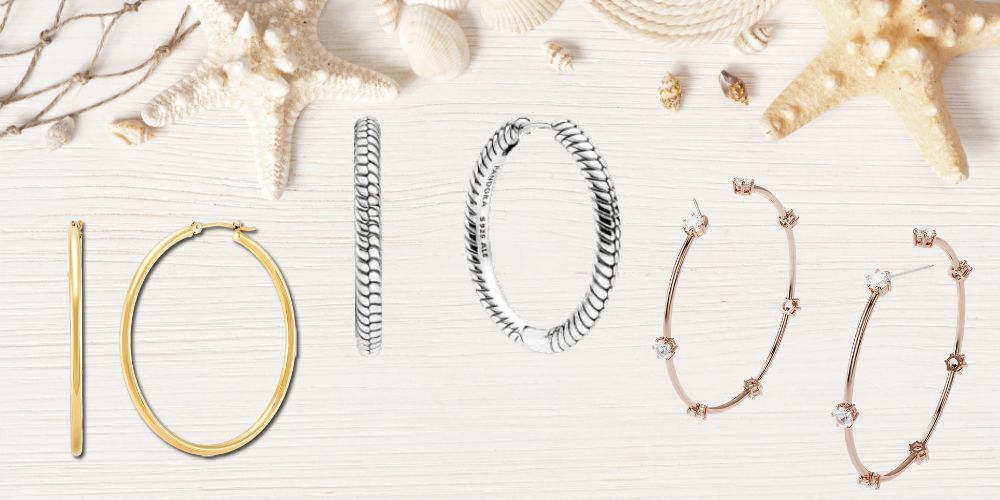 Embrace the timeless charm of hoop earrings, which are perfect for everyday wear and versatile enough to elevate any outfit. Available in various styles, you can sport them at any event and even comfortably sleep in them. Classic gold, silver or rose gold hoops are a fail-safe choice that adds a touch of elegance to casual and formal ensembles alike. Plus, they're usually lightweight, ensuring all-day wear without any discomfort.
Stud Earrings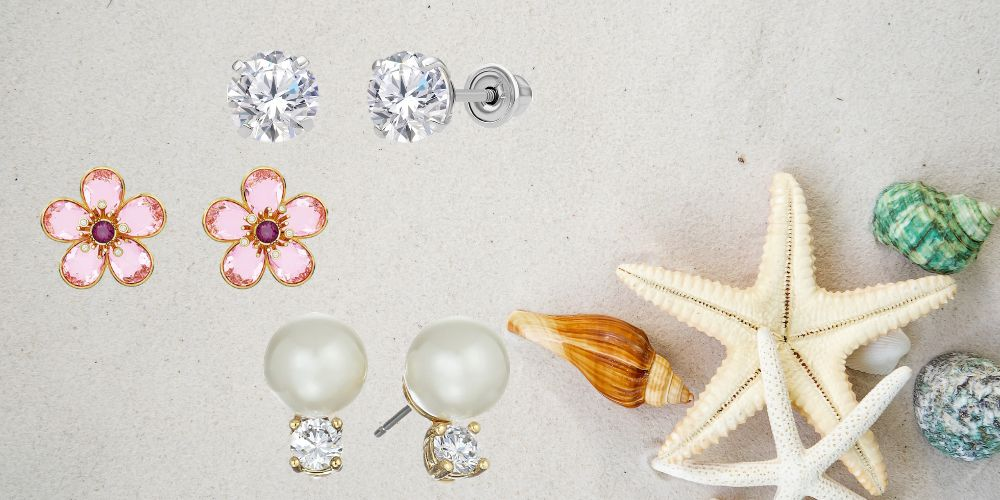 A wardrobe staple for anyone with piercings, stud earrings are a subtle yet stylish option. With their basic design that sits directly on the ear, they may be simple but never boring. The wide variety of styles, ranging from classic to bold, caters to every taste and budget. Small, round studs are ideal for daily wear, while oversized gems and eye-catching patterns can steal the show.
Clip-On Earrings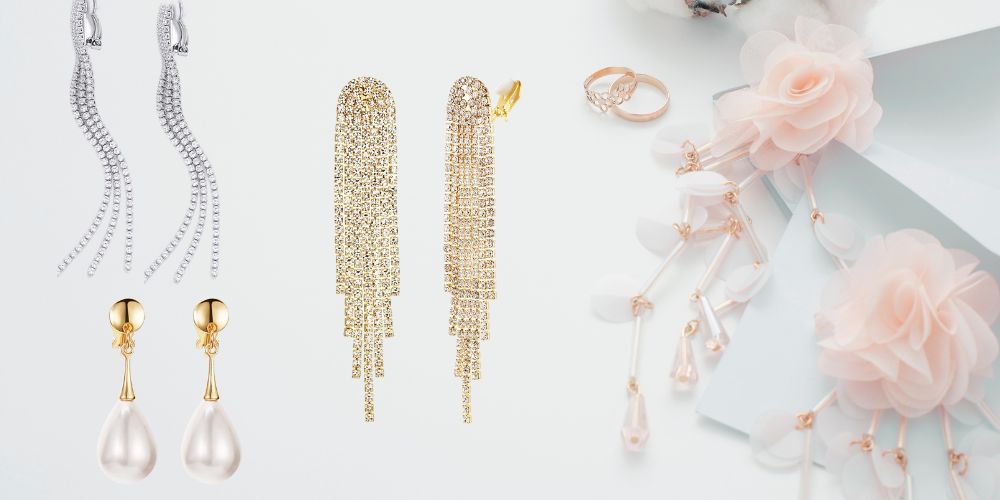 Say goodbye to the notion that you need pierced ears to don beautiful jewelry. Modern clip-on earrings look just as stunning as their counterparts and are suitable for any occasion, whether casual or formal. You can experiment with trendy pieces that elevate your outfit without worrying about discomfort, as clip-on earrings can be easily adjusted or padded for a gentler hold.
RELATED ARTICLE: An outfit isn't complete without the perfect purse to complement it. Pair your favorite earrings with one of our adorable purses to create a stunning, well-coordinated look that will undoubtedly turn heads and make you the epitome of springtime elegance.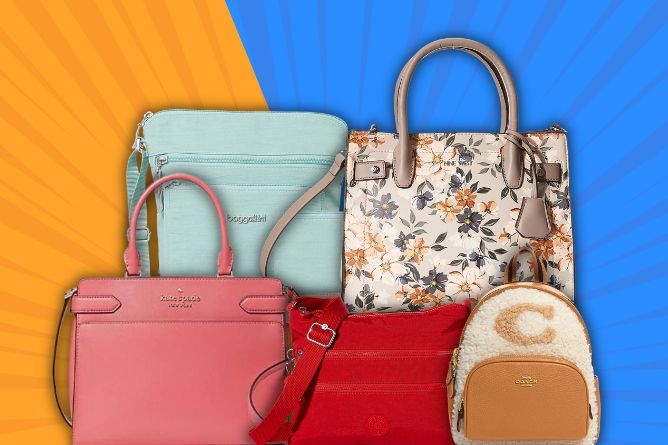 Acrylic Earrings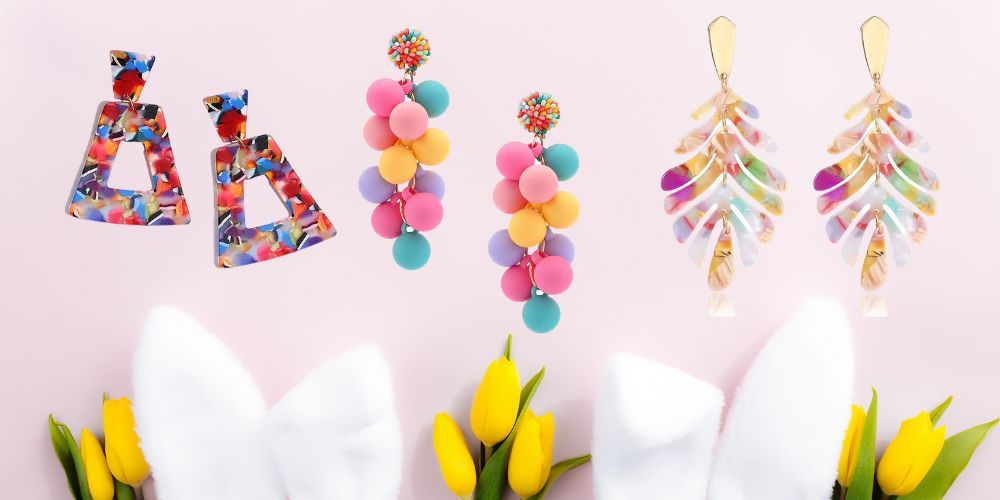 Inject some excitement into your accessory collection with fashionable acrylic earrings. Made from a durable and lightweight material, these earrings offer an impressive range of designs to suit any style. The versatility and durability of acrylic earrings make them a must-have addition to your jewelry box.
Drop Earrings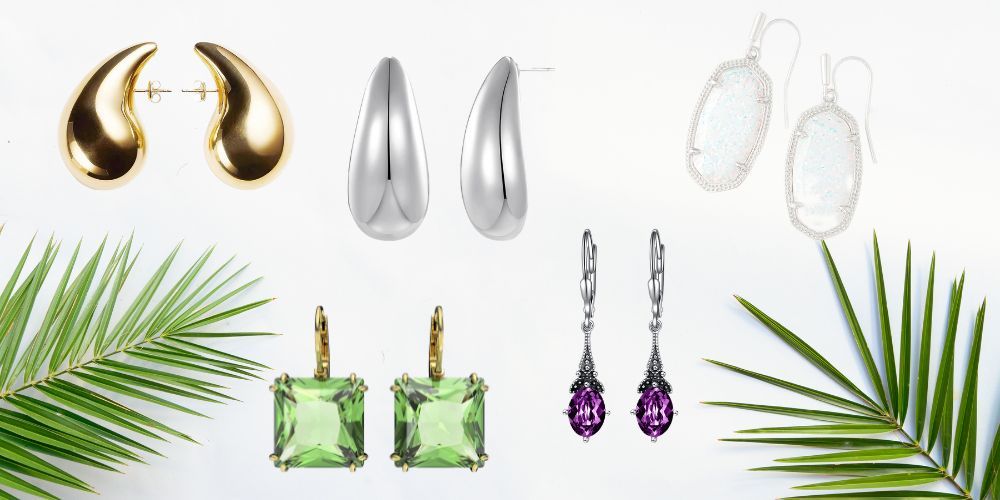 Enhance your features with the sophisticated touch of drop earrings. These elegant pieces hang just below the earlobe, creating a striking silhouette without distracting movement. Perfect for formal events and updos, drop earrings effortlessly elongate the neck and can be worn without a necklace for a chic, uncluttered look. Choose from classic gold and silver or opt for trendier hues like green, purple, and white.
Dangle Earrings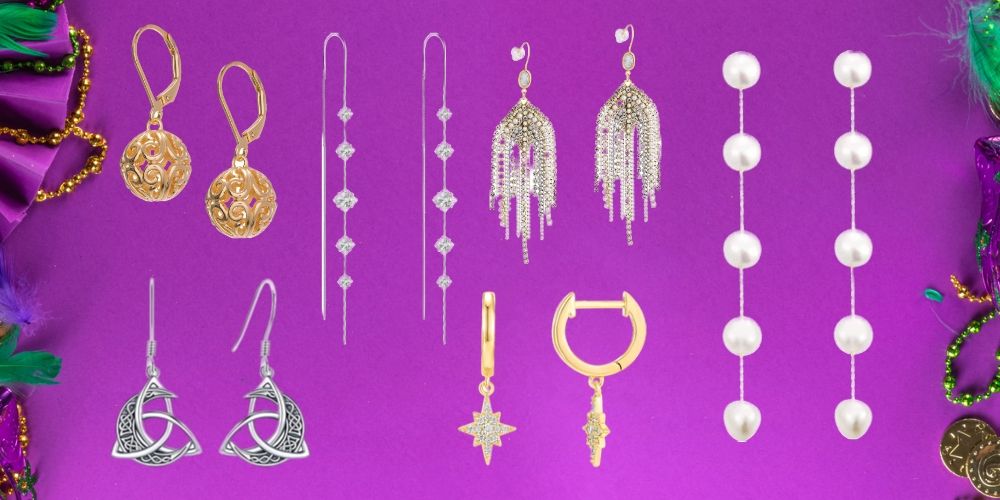 Dangle earrings add a playful element to your outfit, featuring multiple moving parts that sway and jingle with every step. These earrings are an excellent choice for a more casual vibe, but they can also be dressed up for special occasions. Gold or silver dangle earrings are versatile and flattering, while statement pieces featuring fringe, stars, moons, or pearls are perfect for those who love a bold look.
Chandelier Earrings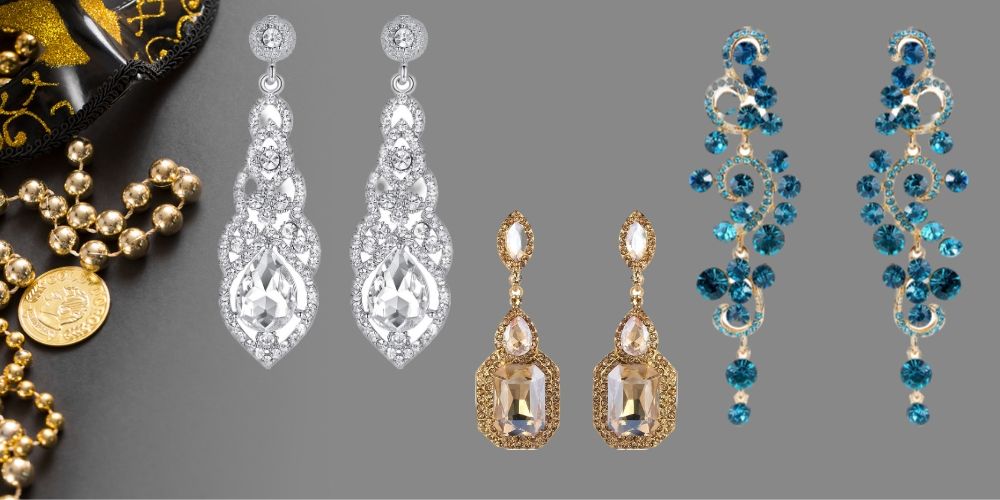 Make a statement with extravagant chandelier earrings. These large, ornate designs are adorned with jewels or vibrant colors and are perfect for formal occasions or events where you want to stand out. Keep in mind that chandelier earrings can be heavy, so feel free to remove them if they become uncomfortable.
RELATED ARTICLE: Don't miss our fabulous article where we showcase a stunning array of statement pieces to complement your earring collection. Discover our curated selection of chunky necklaces, bracelets, and rings that will turn heads and amp up any outfit. Embrace your inner fashionista and let your accessories shine as bright as your personality!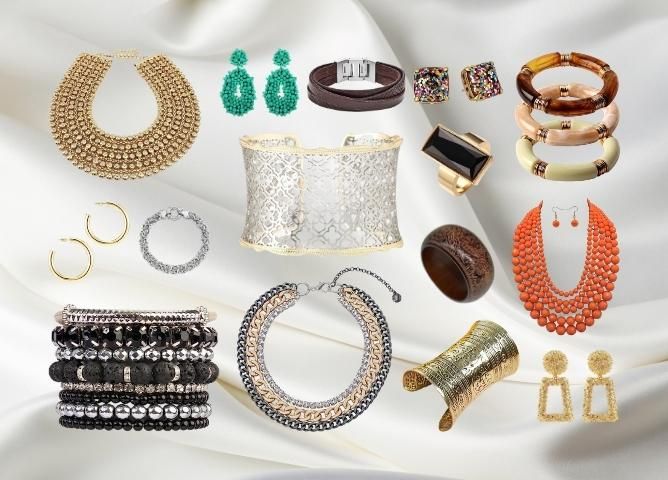 Pear Earrings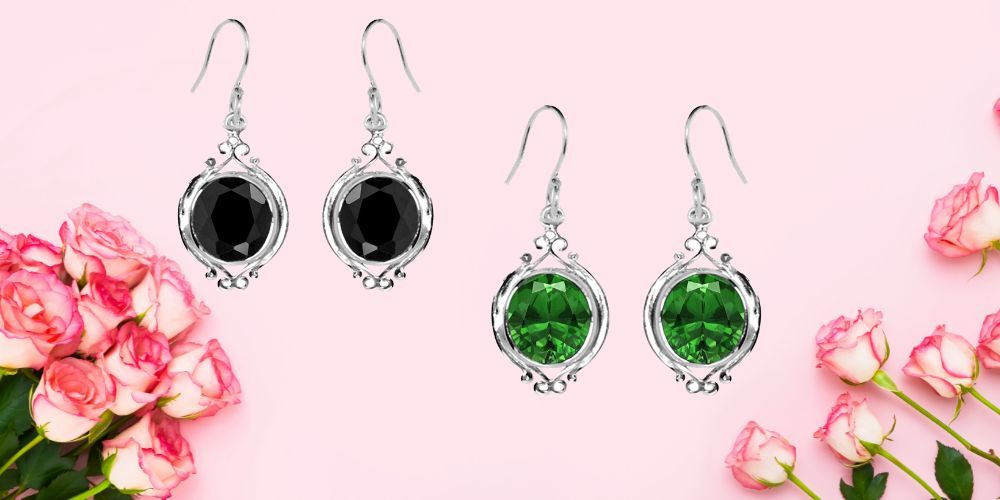 Pear earrings, inspired by the elegant silhouette of the fruit, are a popular choice for their versatility and style. Suitable for both casual and formal settings, these earrings can be easily dressed up or down. Experiment with different colors and orientations to find the perfect pair for your collection.
Teardrop Earrings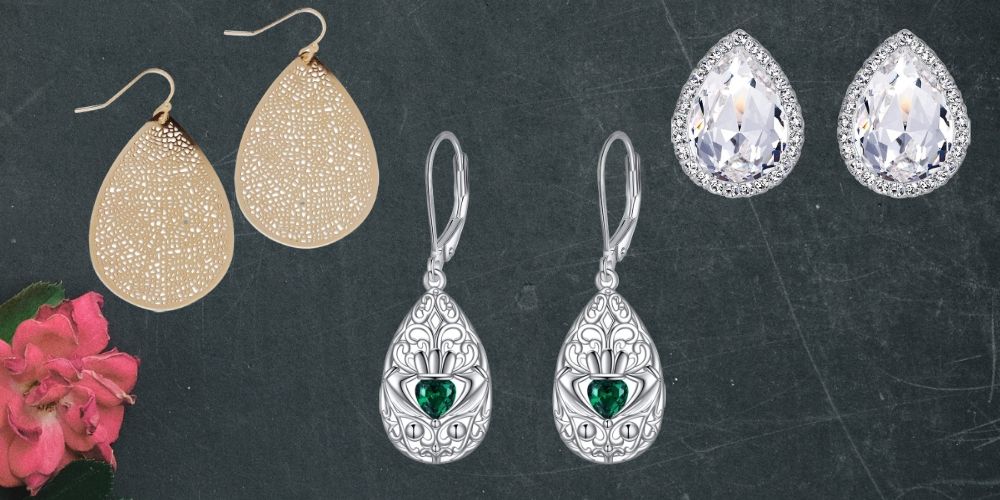 Teardrop earrings, featuring a rounded bottom and a pointed top, are a classic choice for formal events. These earrings often showcase jewels or bright colors and look stunning with updos or garments that accentuate the neck and shoulders.
Tassel Earrings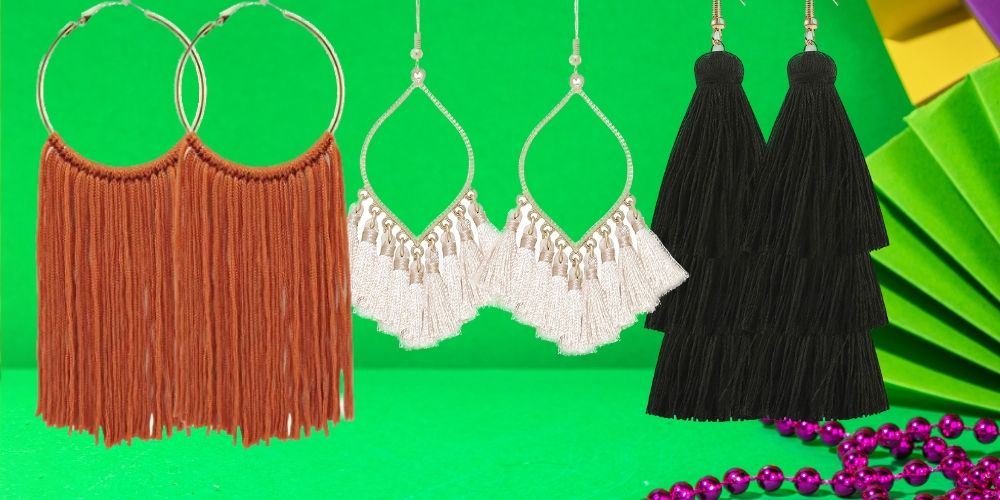 Add some flair to your outfit with fun tassel earrings. These dramatic, conversation-starting pieces often feature long chains or beads that draw attention to your jawline. A sleek ponytail or bun will showcase these earrings even more, taking your look to new heights. Don't be afraid to step out of your comfort zone and experiment with various styles – you might just discover your new favorite accessory.
Gold Earrings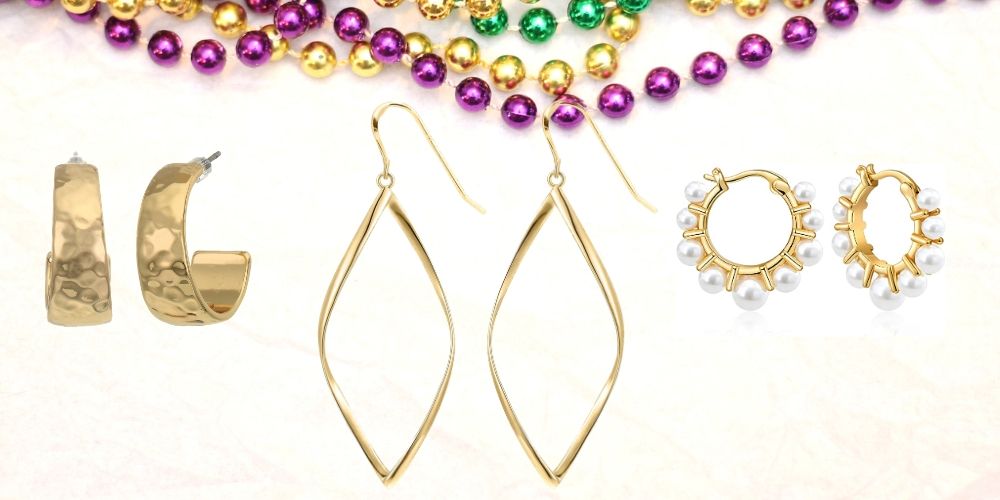 Gold earrings exude a sense of luxury and refinement that has transcended time. This versatile metal can be worn as everyday hoops or dressed up with jewels and pearls for a more glamorous look. Gold is universally flattering, but it's particularly stunning on those with olive or dark skin tones and those with pink or neutral undertones.
RELATED ARTICLE: Dive into our dazzling article where we present an array of eye-catching pieces to accompany your earring collection. Explore our handpicked assortment of statement necklaces, bracelets, and rings that are perfect for adding that extra flair to your outfit. So, get ready to unleash your inner style icon and let your jewelry do the talking!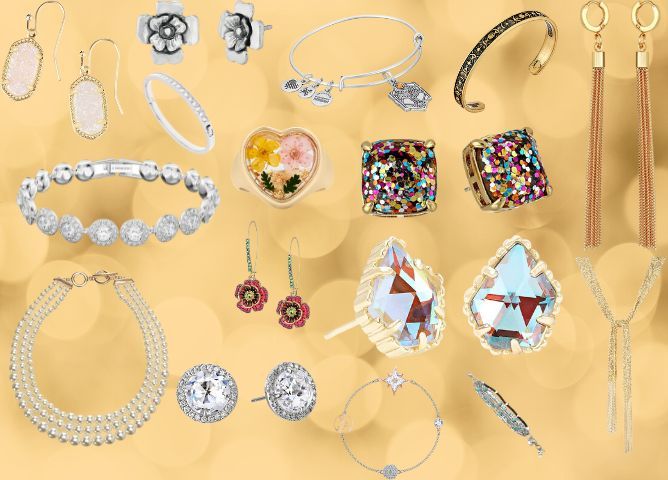 Silver Earrings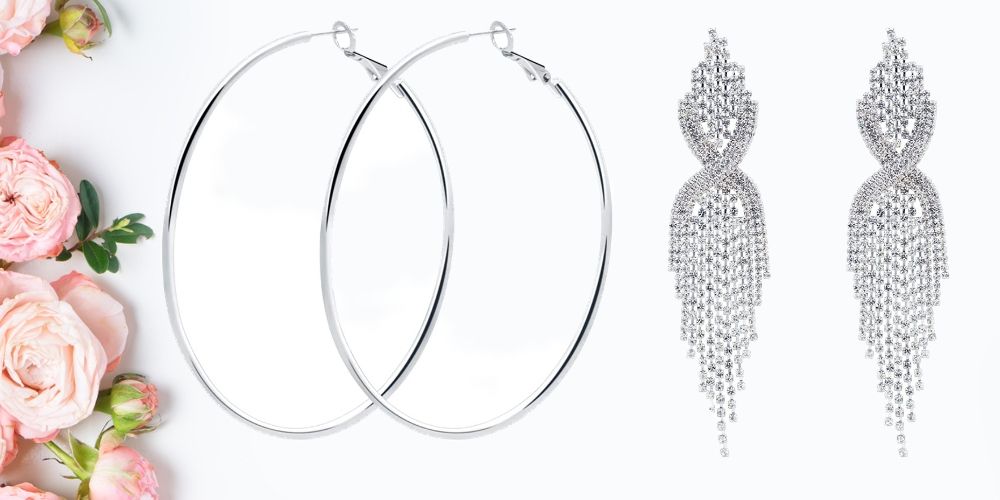 Silver earrings offer a timeless yet futuristic appeal that suits any style. From classic white silver hoops to dramatic studs adorned with diamonds and crystals, there's a silver earring for every occasion. Sterling silver is a popular choice, but you can also opt for white gold or platinum for a more luxurious feel. Silver is universally flattering as well but looks especially lovely on pale skin tones with blue or neutral undertones.
Diamond Earrings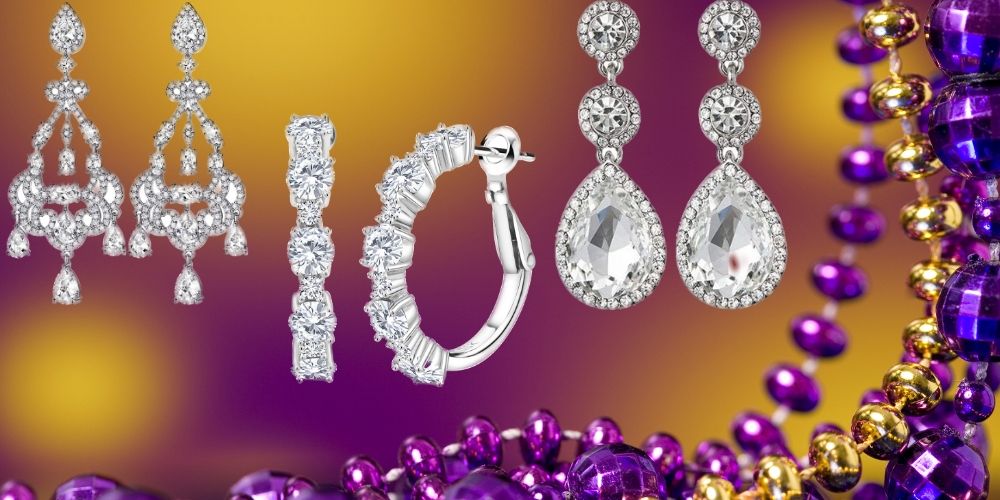 Nothing speaks luxury quite like diamonds. These radiant gems add unparalleled brilliance to any pair of earrings. Although diamond earrings can be pricey, they're well worth the investment. Choose from a range of styles, such as classic hoops with diamonds along the edge, clusters of diamonds with other precious gems, or elegant teardrop and chandelier designs.
Ball Earrings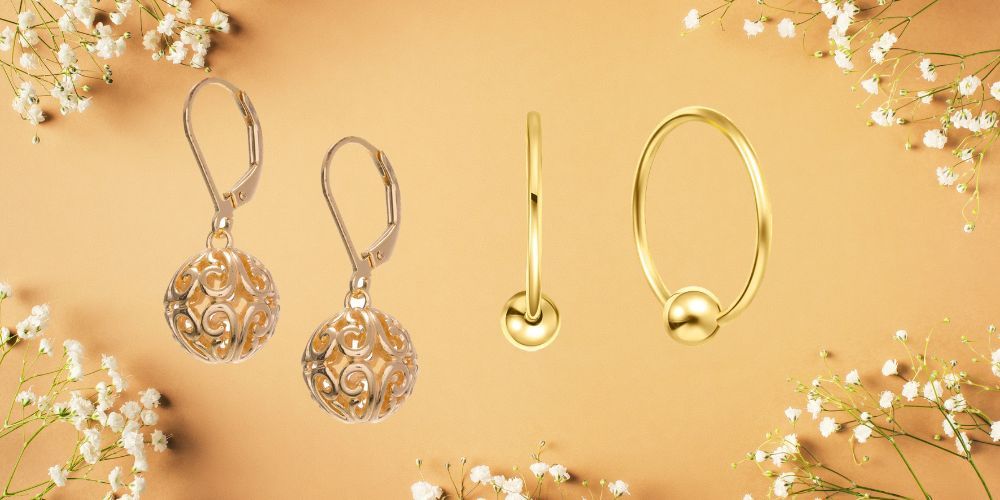 Make a statement with unique ball earrings. These fun and contemporary earrings are perfect for any occasion or season. Dangly ball earrings pair wonderfully with high-neck tops or strapless dresses, while textured hoops look fabulous with jeans and a t-shirt. A sleek bun and a crisp white tee make the perfect canvas for showcasing these fashionable accessories.
RELATED ARTICLE: To truly make a statement at your next event, consider pairing your earrings with one of the 14 stunning long skirts featured in our latest article. These head-turning skirts not only bring elegance and glamour to any outfit but also offer versatile styling options that can effortlessly transform you into the star of every party.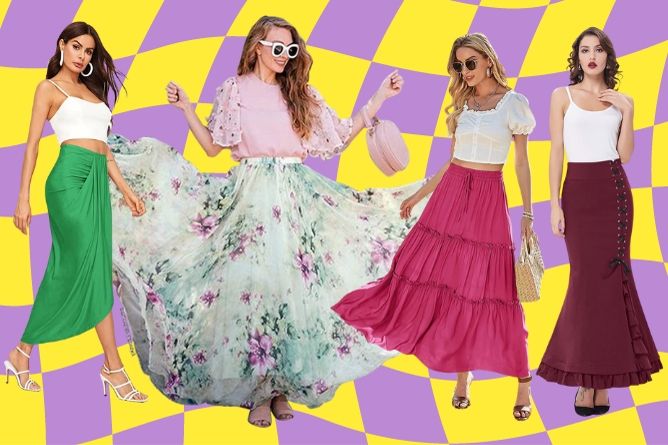 Barbell Earrings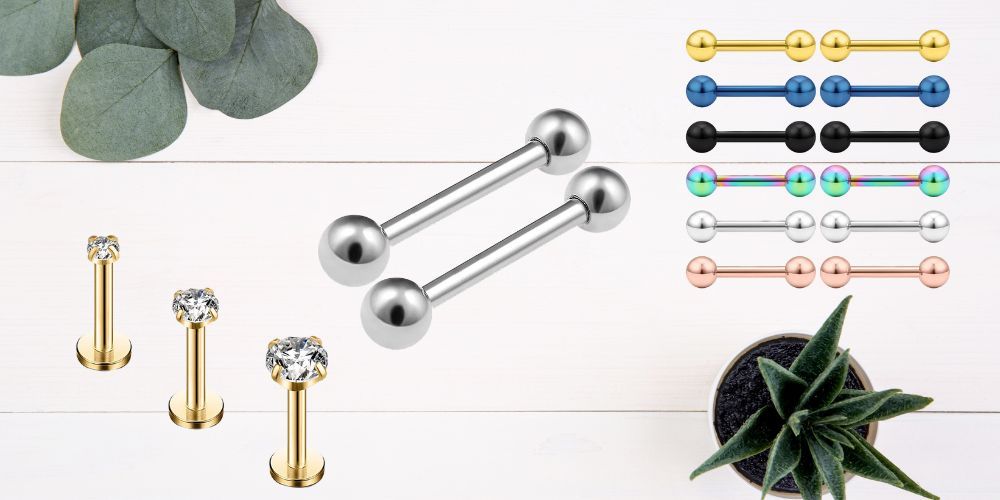 Barbell earrings offer a fresh take on body jewelry, perfect for adorning not just your ears but also your eyebrows, cartilage, or tongue. These versatile pieces come in various shapes, lengths, and designs, featuring diamonds, embellishments, and bright colors. Opt for surgical steel or gold-plated accessories to ensure a comfortable fit and minimize the risk of infection or irritation.
Pearl Earrings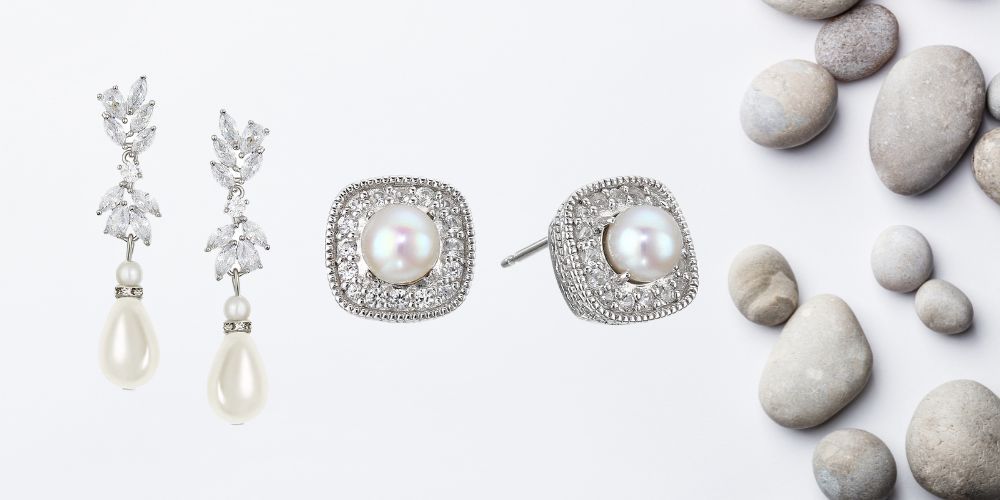 Pearl earrings embody timeless sophistication and are an essential addition to any jewelry collection. From delicate studs to dramatic drop earrings, pearls offer a versatile and chic option for any occasion. Pair them with your favorite little black dress for an elegant evening out, or add a touch of refinement to your everyday attire.
Designer Earrings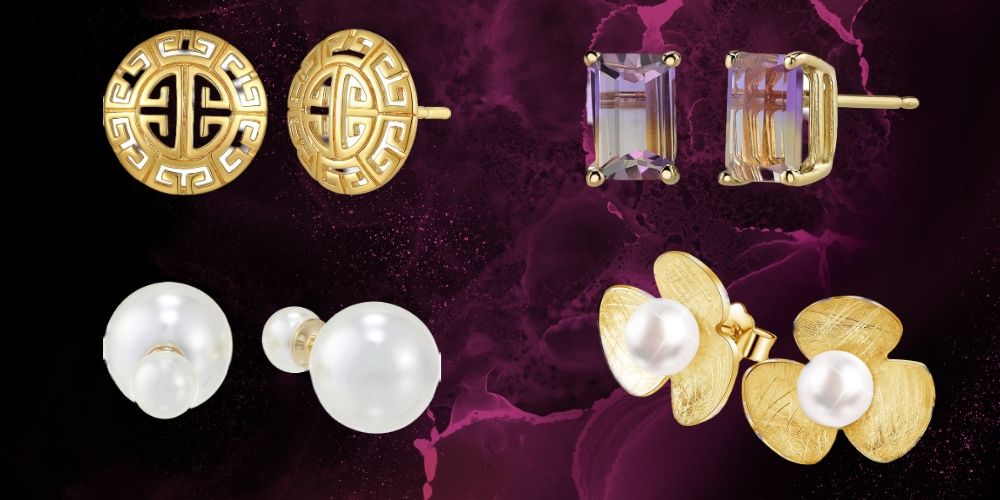 For those who appreciate the finer things in life, designer earrings provide a touch of luxury and cutting-edge style. These earrings, crafted by renowned fashion houses, showcase exquisite craftsmanship and unique designs. Make a statement with these stunning pieces that elevate your look and showcase your sophisticated taste.
Hanging Earrings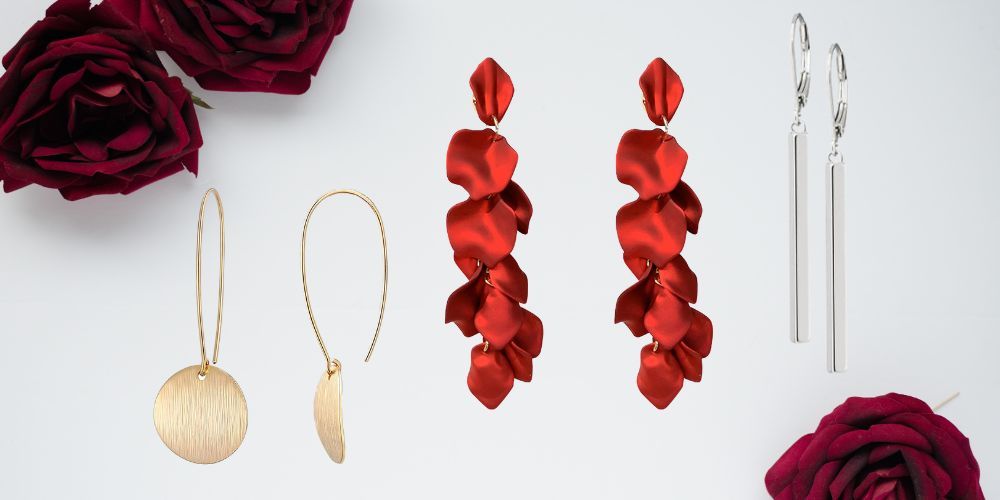 Hanging earrings create a striking visual effect, drawing attention to your face and enhancing your features. These earrings come in various styles, from elegant drops to bold, geometric shapes. Perfect for formal events or nights out, hanging earrings are a fabulous way to make a lasting impression.
Simple Earrings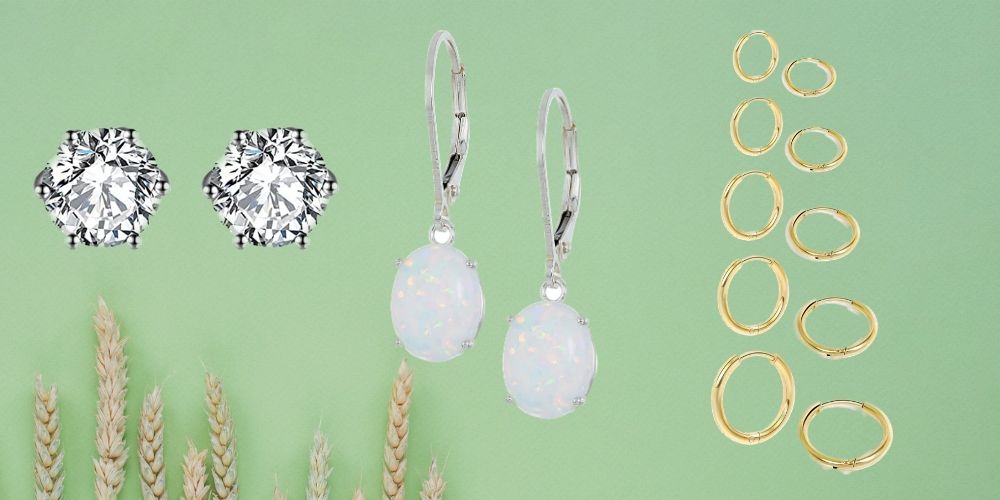 Simple earrings are a testament to the beauty of understated elegance. These minimalist designs can be worn with virtually any outfit, making them an indispensable part of your jewelry collection. Choose from classic studs, small hoops, or delicate drops for a polished and versatile look that never goes out of style.
Hypoallergenic Earrings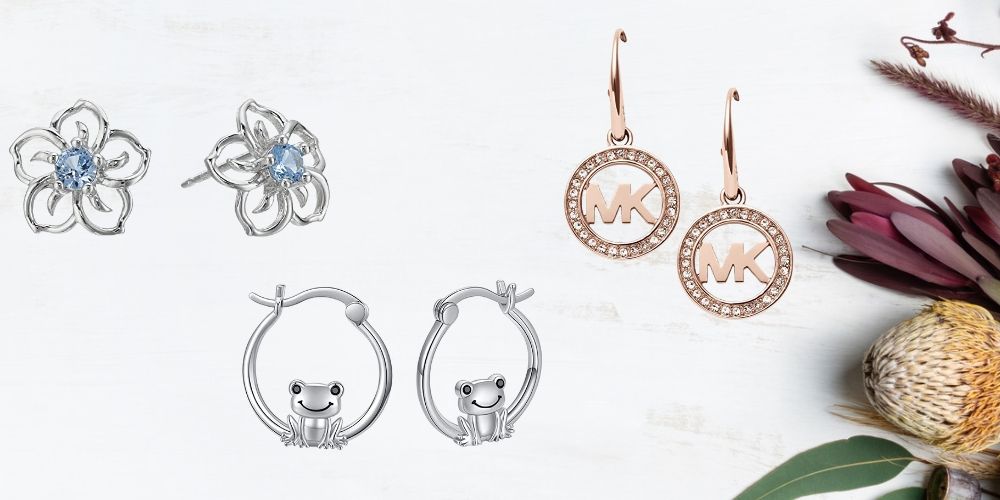 For those with sensitive skin or allergies, hypoallergenic earrings provide a comfortable and stylish solution. Crafted from materials such as stainless steel, titanium, or gold-filled, these earrings are designed to minimize irritation and allow you to enjoy your favorite accessories without worry. Look fabulous and feel great with these gentle, skin-friendly options.
RELATED ARTICLE: Don't miss our glamorous article where we present an exquisite selection of hair accessories to perfectly complement your earring choices. Discover our curated assortment of hairpins, headbands, and barrettes that add a royal touch to any ensemble.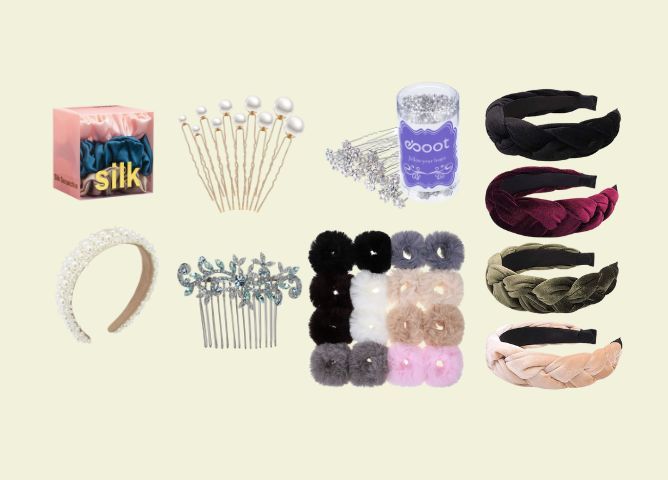 Cross Earrings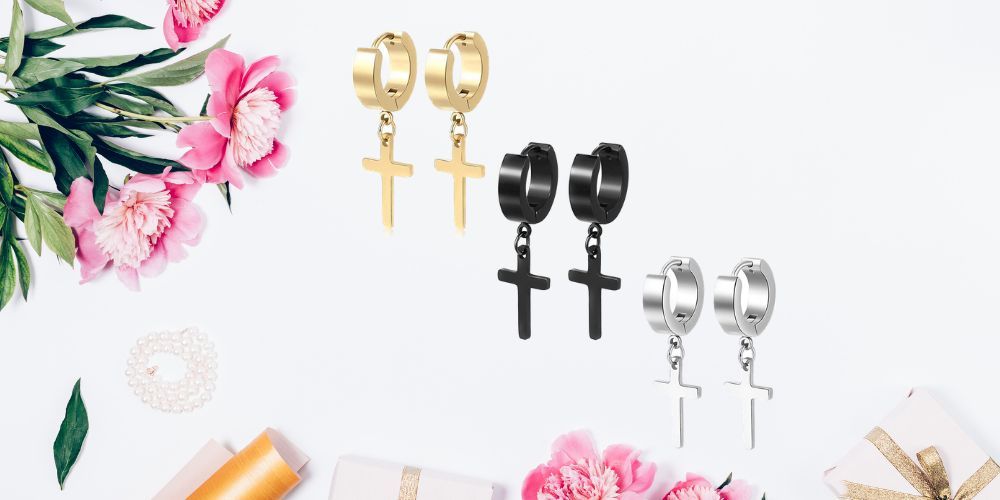 Cross earrings offer a unique way to showcase your faith or simply enjoy a meaningful design. These earrings come in a variety of styles, from minimalist studs to intricate, embellished pieces. Whether you're dressing up for a special occasion or wearing them as an everyday reminder of your beliefs, cross earrings are a lovely addition to your collection.
Cuff Earrings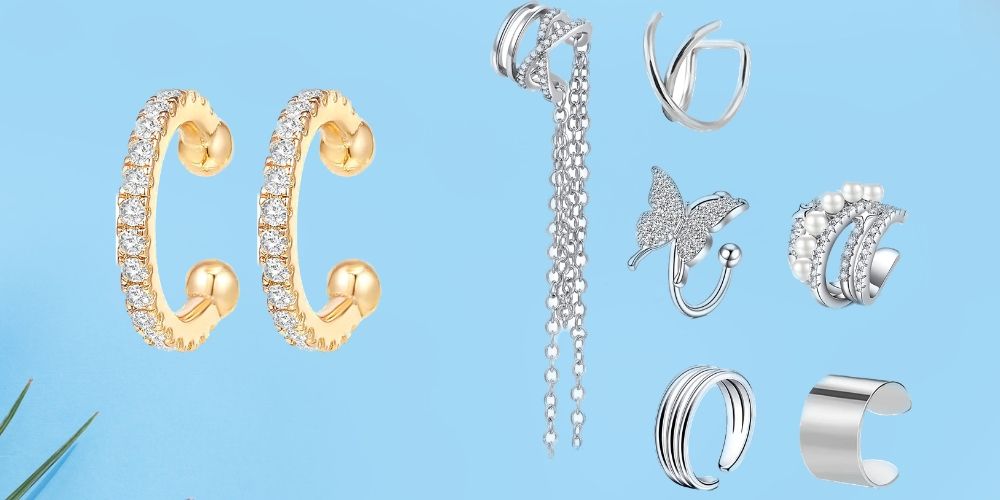 Ear cuffs provide a modern and edgy alternative to traditional earrings. These pieces wrap around the edge of your ear, creating a striking effect without the need for additional piercings. Choose from sleek, minimalist designs or bold, embellished options to make a statement and showcase your unique sense of style.
Long Earrings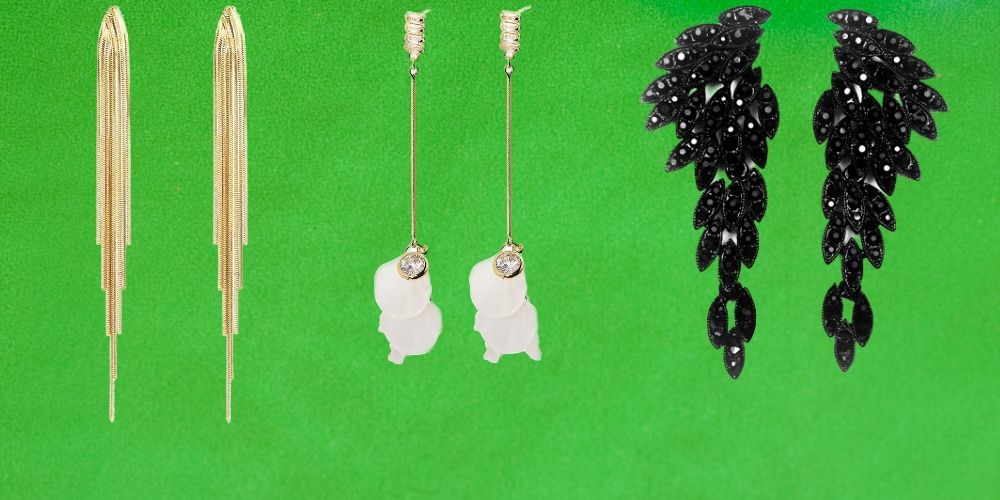 For those who love to stand out from the crowd, long earrings are the perfect accessory. These earrings create a bold, dramatic look that is sure to turn heads. From elegant tassels to extravagant chandeliers, long earrings offer a variety of options for making a bold fashion statement. Pair them with your favorite evening ensemble and prepare to dazzle.
RELATED ARTICLE: Explore our curated collection of stunning spring dresses that complement your earring selections and make a lasting impression on any occasion. Embrace the vibrant spirit of the season with stylish outfits that will have you turning heads and feeling fabulous, from casual gatherings to elegant soirees!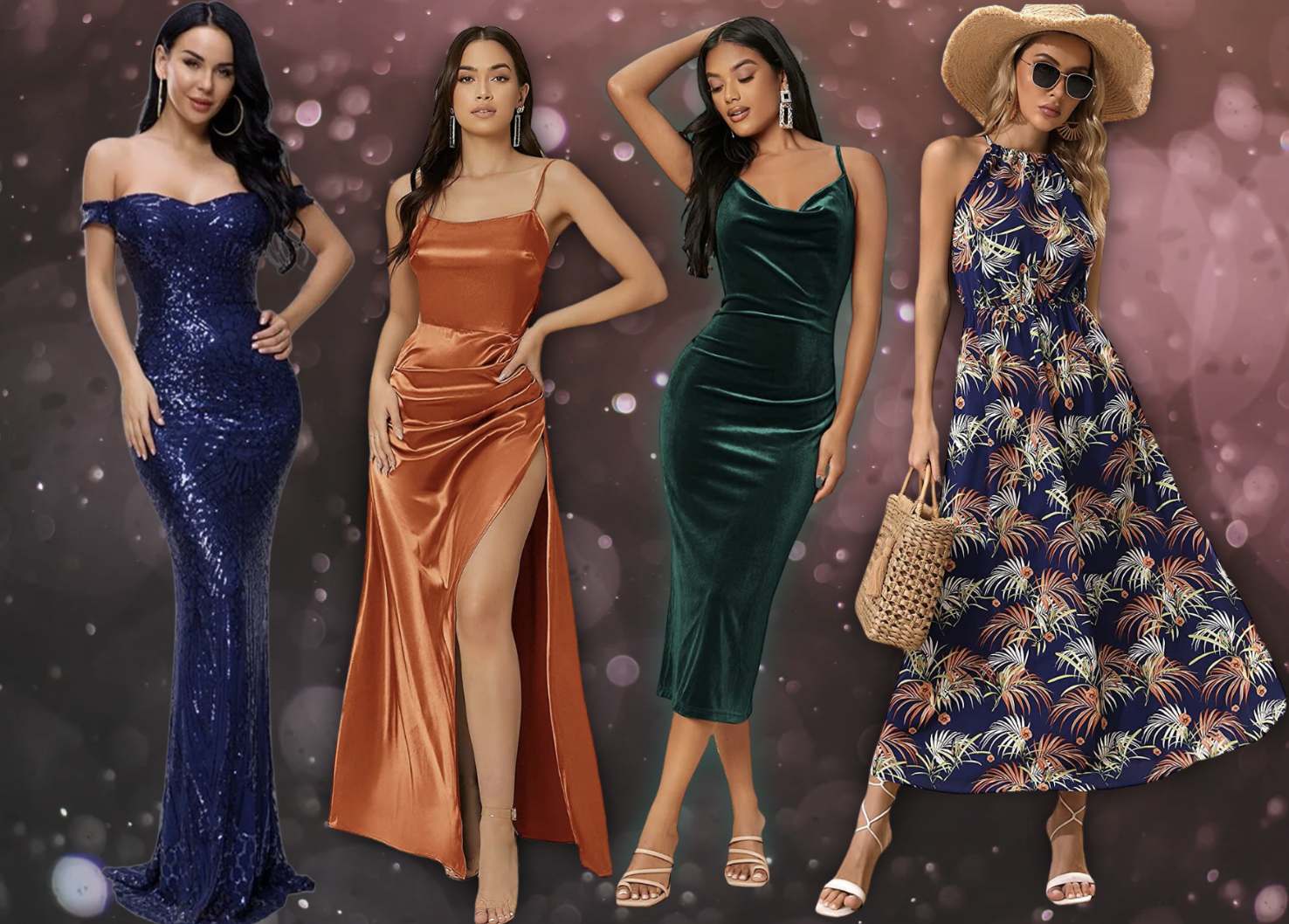 Final Thoughts
Finding the perfect pair of women's earrings is all about understanding your style, considering the occasion, and paying attention to details like metal, gemstones, and comfort. By keeping these factors in mind, you can make an informed decision and invest in a pair that truly reflects your personality and complements your outfit. So go ahead and shop for that stunning pair of earrings that will make you feel confident and beautiful, whether you're dressing up for a special event or simply adding some sparkle to your everyday look.
Comments