This post may contain affiliate links, please see our privacy policy for details.
Are you looking for a way to elevate your self-care routine? Look no further than essential oils - these plant extracts might just become your new go-to for relaxation and rejuvenation. While diffusing the fragrance is the most popular use, many are now choosing to add them to baths and massages to really capitalize on their soothing aroma. Not to mention, essential oils have become a staple ingredient in many beauty products.
In case you missed it, essential oils are extracted by steaming or pressing various parts of a plant, such as flowers, barks, and leaves. The hype around them is definitely warranted - preliminary research has shown that these oils can be useful for medicinal purposes.
Essential oils offer a plethora of benefits, from their antimicrobial and antibiotic properties to their ability to boost your mood and reduce stress levels. And that's just the tip of the iceberg - a 2020 review published in the Yale Journal of Biology and Medicine found that there's a whole host of potential health benefits waiting to be discovered! That being said, more studies are needed to fully understand their capabilities in humans.
One thing to note is that essential oils are not regulated, which means that it can be hard to know whether what you're buying is the real deal. However, that doesn't mean you can't enjoy their benefits - it just means that you need to be careful and choose wisely.
So, let's dive into everything you need to know about essential oils. We'll outline the best oils to buy and give you all the tips you need for using them - from when to use them to where to put them, you'll be an essential oil pro in no time!
How to Use Essential Oils
Essential oils are concentrated plant extracts that can be used for a variety of purposes, including aromatherapy, topical application, and ingestion. Here are some general guidelines on how to use essential oils safely and effectively:
Aromatherapy
One of the most common ways to use essential oils is through aromatherapy. One simple trick is to add a few drops of essential oil to a diffuser and let the magic happen as it transforms your space into a fragrant oasis. Feeling extra fancy? Try adding a few drops to a bowl of hot water for a spa-like steam session that'll have you feeling rejuvenated in no time!
Topical application
Essential oils can also be applied to the skin, but they should always be diluted with a carrier oil (such as jojoba oil or coconut oil) before use. This is because essential oils are highly concentrated and can cause skin irritation if applied undiluted. The recommended dilution ratio is 1-2% essential oil to carrier oil.
Ingestion
Some essential oils can be ingested, but this should only be done under the guidance of a qualified aromatherapist or healthcare professional. Essential oils should never be ingested undiluted, and some oils should not be ingested at all.
Safety precautions
Essential oils can be potent and should be used with care. Always store essential oils out of reach of children and pets, and never apply essential oils to the eyes or mucous membranes. Pregnant or breastfeeding women should also consult with their healthcare provider before using essential oils.
Personal preferences
Everyone's experience with essential oils is different, so it's important to experiment and find what works best for you. Some people prefer to apply essential oils directly to the skin, while others prefer to diffuse them or use them in a bath.
Overall, essential oils can be a great addition to your self-care routine, but it's important to use them safely and responsibly.
Best Essential Oils to Target Common Health Issues
Essential Oils for Anxiety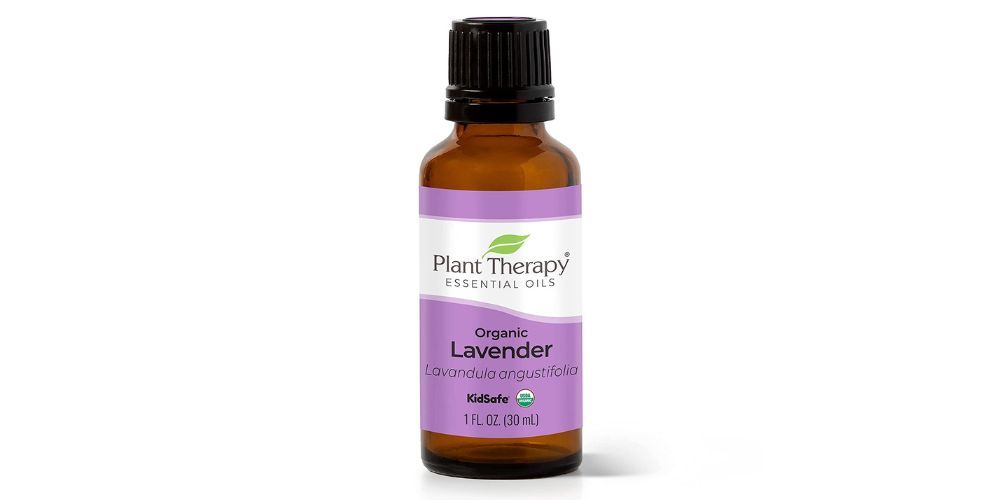 Plant Therapy's certified organic and undiluted oil is sourced from France - a country known for producing some of the highest quality lavender oil out there. But what really matters is how it works, right?
Well, with over 23,600 five-star reviews, this oil has been proven to deliver on its promises. People can't stop raving about its calming effects and lovely scent, making it a go-to choice for anyone looking to ease their anxiety. Say goodbye to stress and hello to relaxation with Plant Therapy Lavender Essential Oil.
Essential Oils for Congestion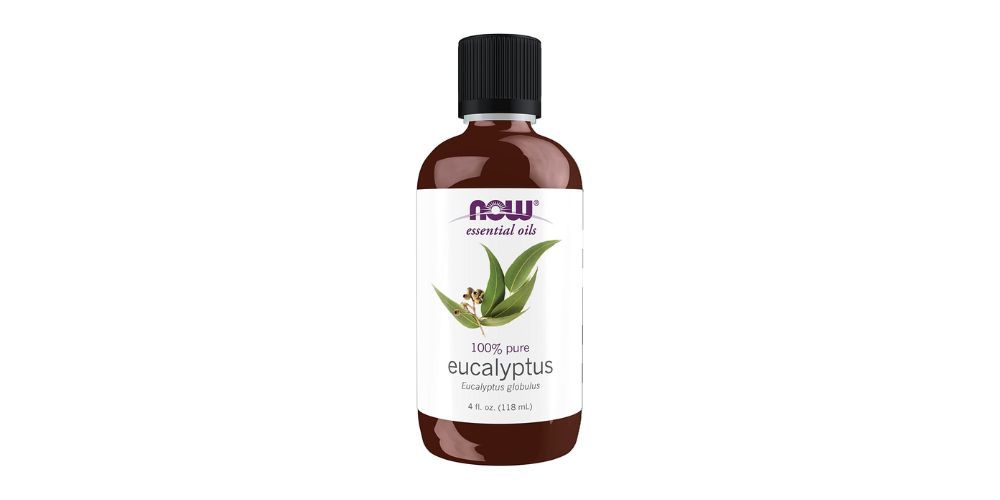 This eucalyptus oil has some serious clearing properties. One satisfied customer said that this essential oil is ' the best of the best ' as it seriously helped them with their congestion. Simply add a few drops to your diffuser, or dilute with a carrier oil and apply topically to your chest or temples for fast relief.
Another thing to love about NOW Essential Oils Eucalyptus is that it's 100% pure and vegan. You can feel good about using it knowing that there are no synthetic additives or animal products involved.
Essential Oils for Headaches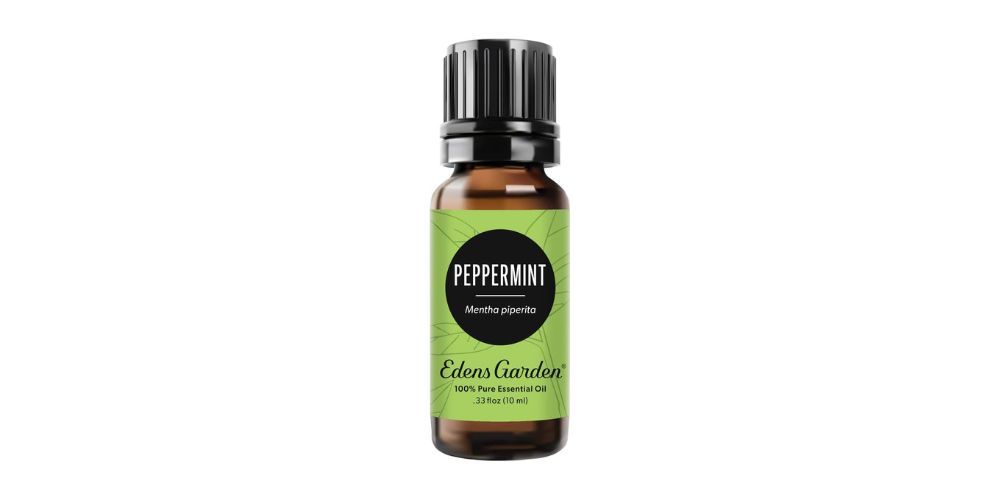 If you're a fan of essential oils, then you know that peppermint is the MVP of the bunch. Not only does it smell amazing, but it also has a plethora of benefits that make it a must-have in your collection. So, what makes this peppermint oil so special? It has a cooling effect that's perfect for hot summer days or when you need a little pick-me-up.
Plus, many users have reported that it helps alleviate headaches, which is always a plus. With over 2,400+ reviews, one customer gushed " I've been using Edens Garden Peppermint Essential Oil for a couple of months now and it has helped me tremendously. My headaches have disappeared, and my skin is looking terrific. "
RELATED ARTICLE: Discover the essential diffusers we're OBSESSED with for a stress-free, fragrant journey! Read our full article here.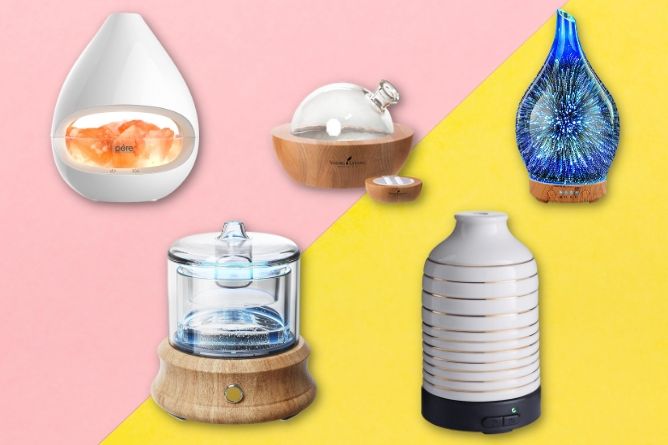 Essential Oils for Cough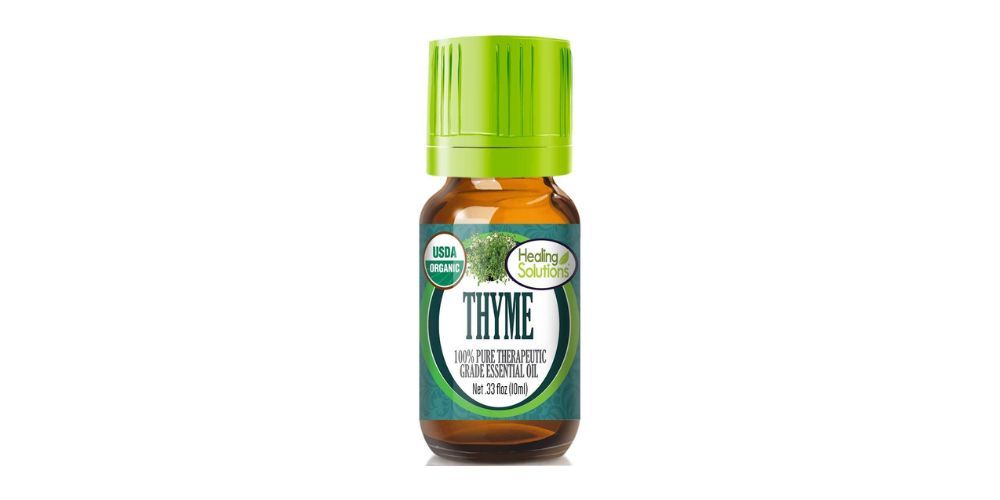 If you're on the hunt for a high-quality essential oil to help soothe your coughs and respiratory infections, you might want to check out Healing Solutions' Organic Thyme Essential Oil. So, what's all the fuss about? This thyme essential oil is a real powerhouse when it comes to soothing coughs and respiratory infections.
Customers are pleased with their purchase, saying that " Pleased with this product. I use this in my diffuser and also swallow it with olive oil when I have a cough or start getting cold symptoms. " Of course, it's always important to consult with a healthcare professional before trying any new remedies, but it's clear that many people have found this oil to be a helpful addition to their wellness routine.
Essential Oils for Hair Growth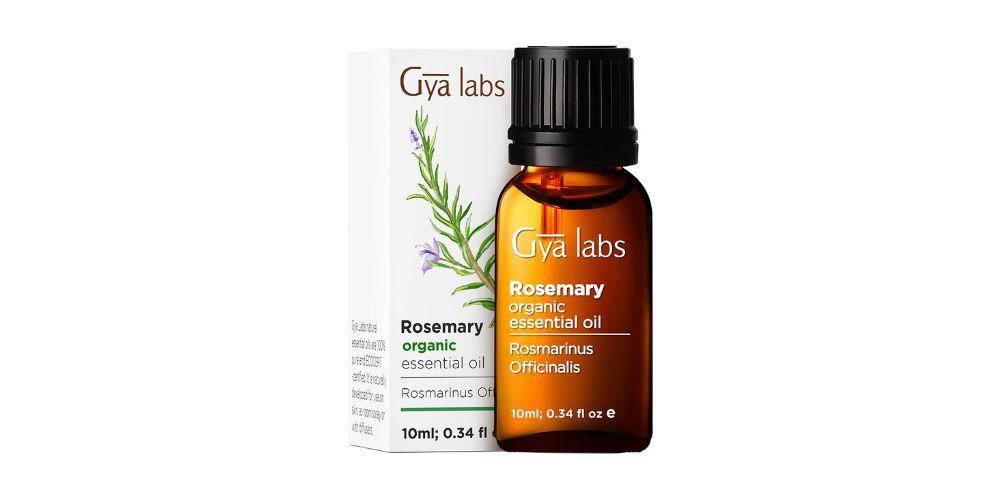 This little bottle of rosemary essential oil is USDA-certified organic, meaning you can rest assured that it's made with the highest quality ingredients. One of the key benefits of this rosemary oil is its hair growth-stimulating properties. Simply apply it to your scalp and watch as it works its magic, encouraging those luscious locks to grow and thrive.
The fresh scent of rosemary is an added bonus that will leave you feeling invigorated and refreshed. Plus, you will get a lot of compliments for having shiny and healthy hair just like what a lot of customers had.
Essential Oils for Sleep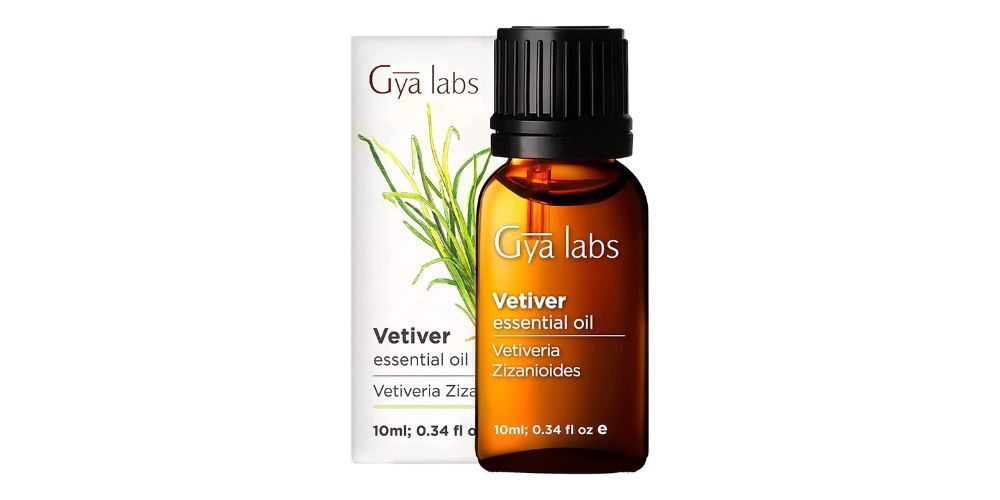 Made from 100% pure therapeutic-grade vetiver oil, this organic essential oil is perfect for use in diffusers or for adding to soaps and candles. The grounding and calming effects of vetiver oil make it an ideal choice for those who struggle with stress, anxiety, and sleep issues. And let's not forget about its concentration and pain-relieving benefits.
Whether you're studying for an exam or dealing with a nagging headache, a few drops of vetiver essential oil can help improve focus and provide relief. One customer even said that this oil has a ' pleasant smell for sleep. '
Essential Oils for Allergies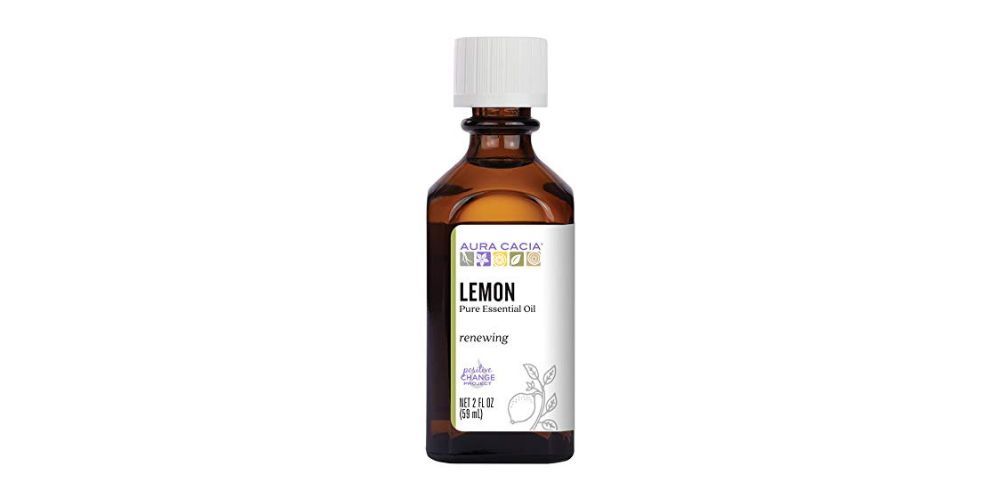 This cold-pressed oil has been GC/MS tested for purity, so you can trust that you're getting a high-quality product. But let's be real, the best part about this lemon essential oil is its aroma - it's fresh, zesty, and uplifting.
Not only does it smell great, but many users have reported that it helps alleviate allergy symptoms like congestion and sinus pressure. Plus, it's available in different sizes, so whether you're a committed essential oil enthusiast or just dipping your toes into the world of aromatherapy, you can find the perfect fit for your needs.
Essential Oils for Nausea
This baby packs a punch with its authentic ginger aroma. No synthetic smells here, folks. It's like having a freshly grated ginger root right at your fingertips. But this oil isn't just about the scent - it's all about the therapeutic properties. With its warming properties, this ginger essential oil is a must-have for anyone looking to add a little heat to their aromatherapy routine.
Plus, it's highly effective in reducing nausea. So if you're feeling queasy, this oil just might be your new best friend. One customer said that this is a ' mush have oil ' as it helped them with their nausea.
Essential Oils for Sore Throat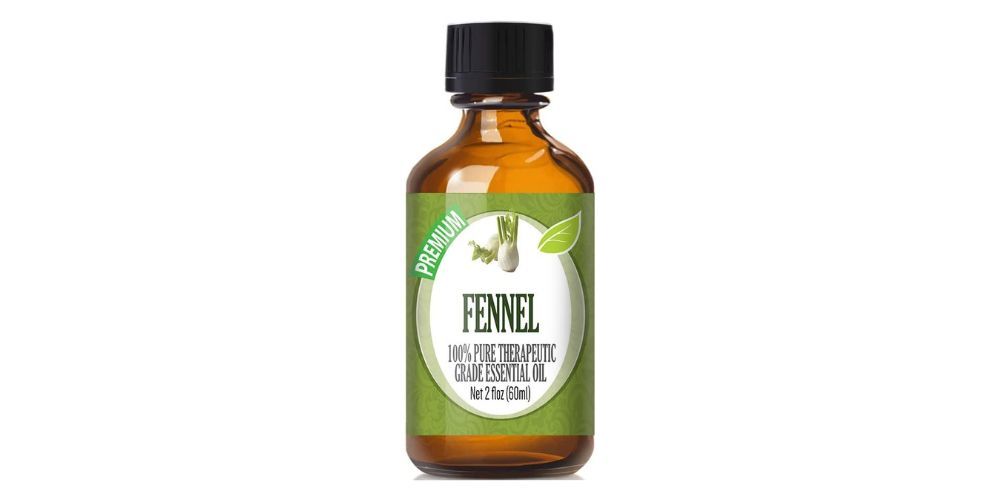 This 60ml bottle packs a punch with its therapeutic-grade formula and has garnered a whopping 2,600 verified five-star ratings - so you know it's the real deal. What can you expect from this powerful oil? Users rave about its ability to soothe sore throats and boost the immune system.
Whether you're feeling under the weather or just want to keep your defenses up, this oil has got your back (or throat, as the case may be). With over 4.2 star ratings and 3,600+ reviews, customers are shocked at how soothing this essential oil is when they have a sore throat.
Essential Oils for Ear Infection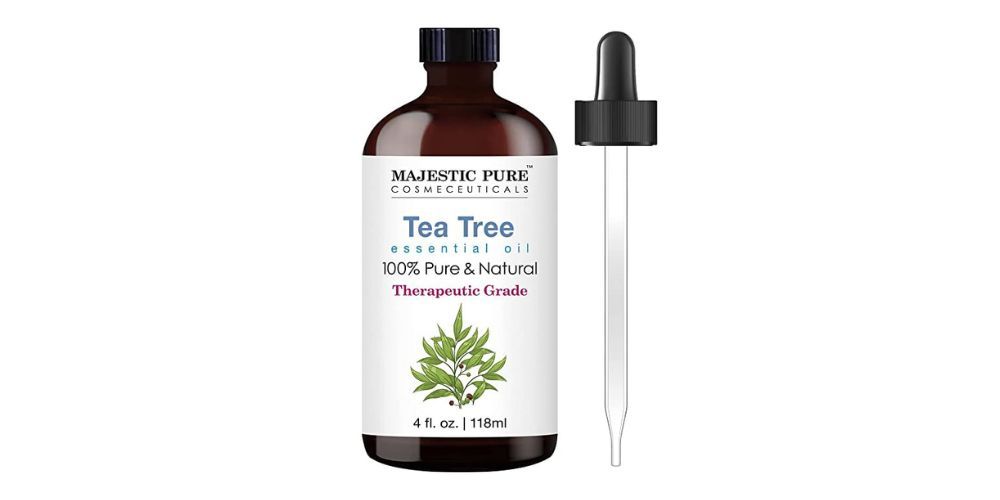 The antimicrobial properties of this tea tree oil are what make it a real standout. It's like a little superhero that fights off bacteria and fungus like it's nobody's business. Ear infections? Pfft, no match for this bad boy. But wait, there's more! This oil is also known for its antiseptic, anti-inflammatory, and antifungal properties.
The best part? This tea tree essential oil is 100% pure, so you know you're getting the real deal. Majestic Pure has certainly lived up to its name with this one, and it's no surprise that it has over 81,700 verified five-star ratings. People can't get enough of it!
Essential Oils for Hair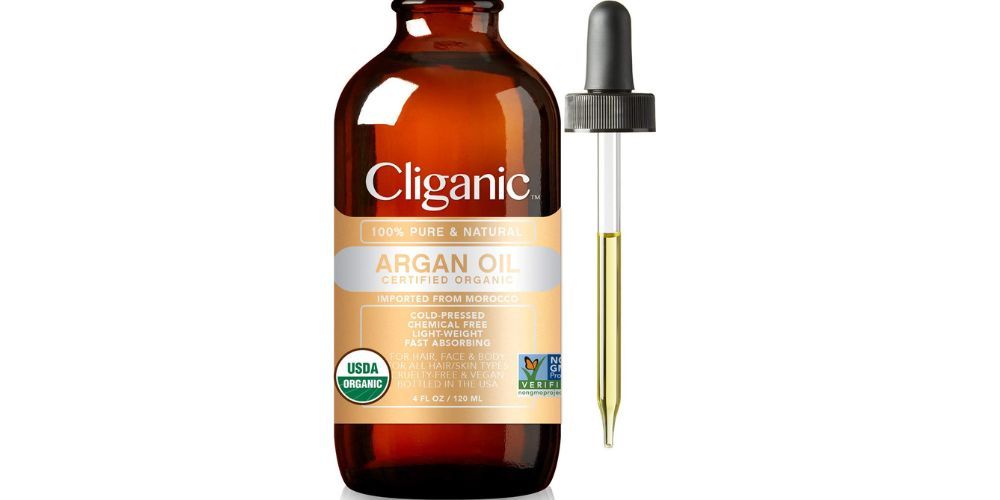 One of the things that people love most about this oil is its non-greasy texture. Unlike other hair oils that can leave your hair feeling weighed down and oily, Cliganic Argan Oil absorbs quickly and leaves your hair feeling soft, shiny, and free of frizz.
But the benefits of this oil don't stop there. It's also great for your skin! Simply apply a few drops to your face and neck to nourish and hydrate your skin, leaving it feeling soft and smooth. One customer loved how it transformed their hair!
Essential Oils for Migraines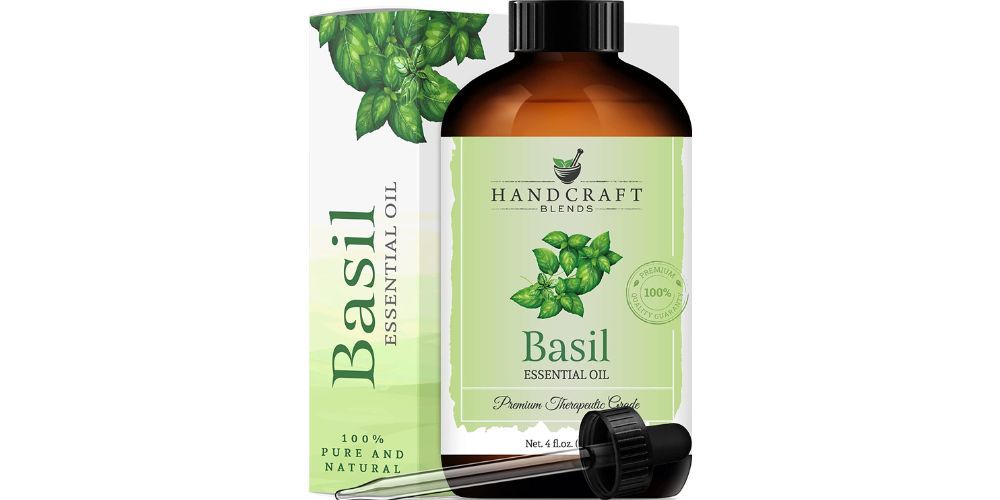 This high-quality basil essential oil is 100% pure and natural, meaning it doesn't contain any harmful additives or fillers that could potentially harm your skin or body. And with its premium therapeutic grade, you can rest assured that you're getting a product that's designed to provide maximum relief. But let's get down to the nitty-gritty.
What are customers saying? Well, with over 62,500 verified five-star ratings, it's safe to say that people are pretty darn satisfied. Many have reported that this oil is incredibly effective in reducing migraines and muscle tension. And let's be real, who doesn't want a little tension relief in their life?
Essential Oils for Sinus Infection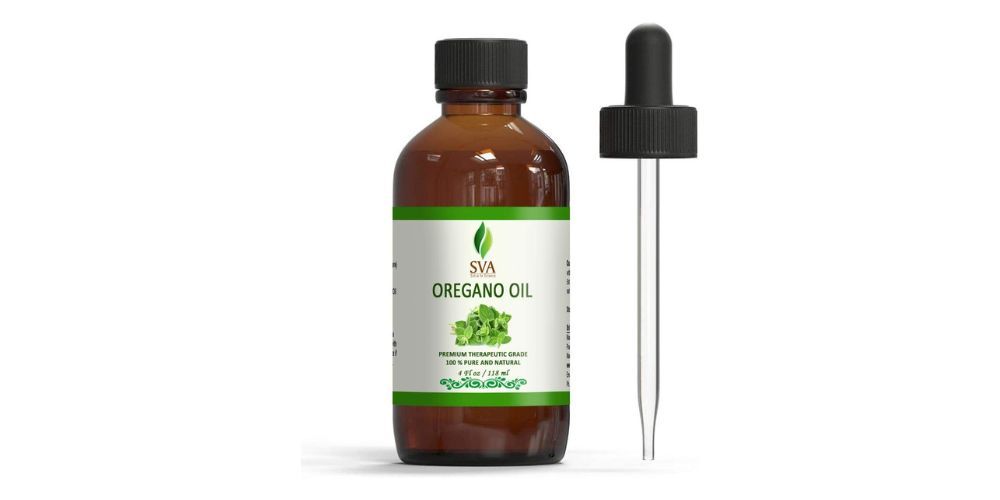 This little bottle of liquid gold packs a punch with its antiviral and antibacterial properties, making it a popular choice for sinus infections. But don't just take my word for it - this oregano essential oil boasts over 16,800 verified five-star ratings with an impressive 4.5 average rating.
Users rave about how it smells amazing and how effective it is when they ' had a sinus infection and it was soothing to sleep with it going.' The 1-ounce bottle is the perfect size for on-the-go use, and a little goes a long way. Simply add a few drops to a diffuser or mix with a carrier oil for a soothing massage.
Essential Oils for Skin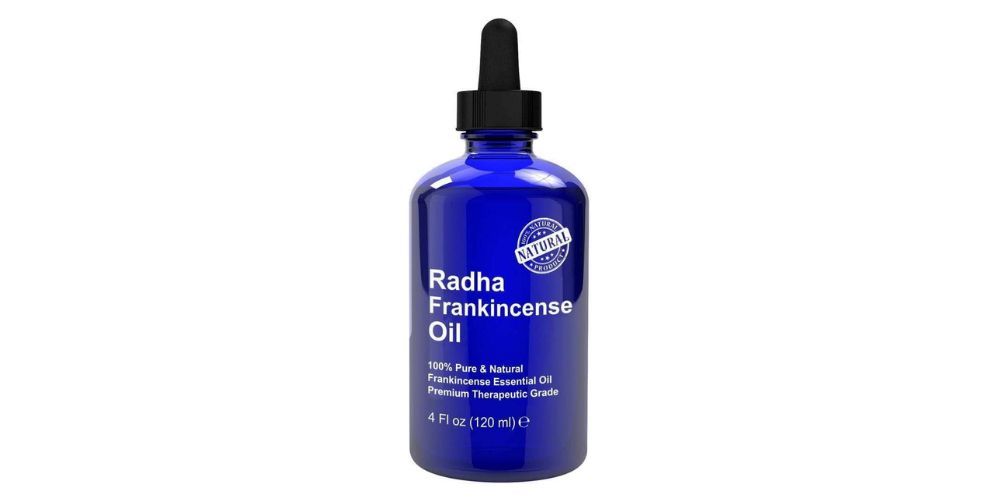 Whether you're dealing with acne scars, age spots, or just want to improve your overall complexion, the Radha Beauty Frankincense Essential Oil can help. It's packed with antioxidants that can help reduce the appearance of fine lines and wrinkles, and it's also known for its ability to reduce the appearance of scars and blemishes.
Say goodbye to those pesky imperfections and hello to radiant, glowing skin! With 4.5-star average ratings and over 29,600+ reviews, one customer said " I use this stuff to remove skin tags. It dries them out quickly. "
Essential Oils for Bug Bites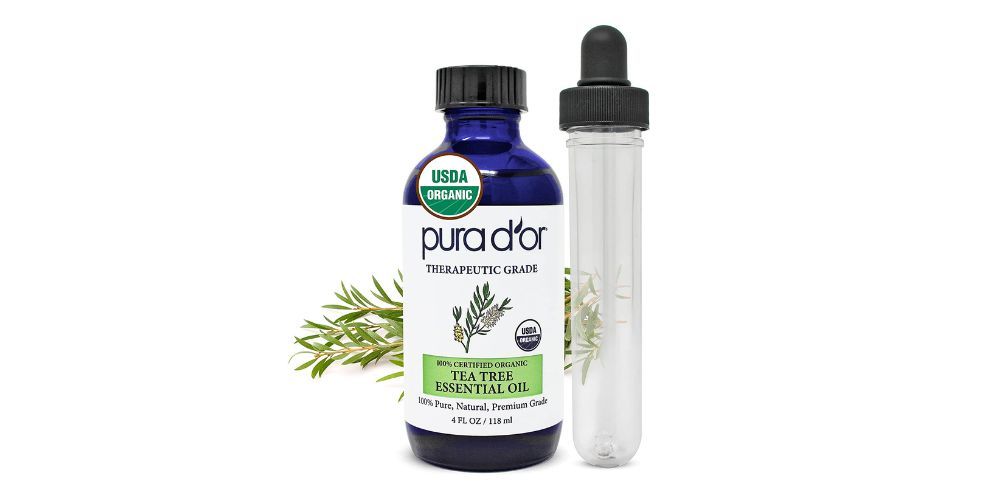 This tea tree oil is 100% organic and pure, meaning you can trust that what you're putting on your skin is the real deal. And with a glass dropper included, you can easily measure out the perfect amount every time. But what really sets this tea tree oil apart is its versatility.
Not only is it great for providing relief from itching and inflammation caused by bug bites, but it's also effective in treating a range of skin issues like acne, dandruff, and even toenail fungus. Plus, it's perfect for use in an aromatherapy diffuser to create a calming and refreshing environment.
Essential Oils for Cold Sores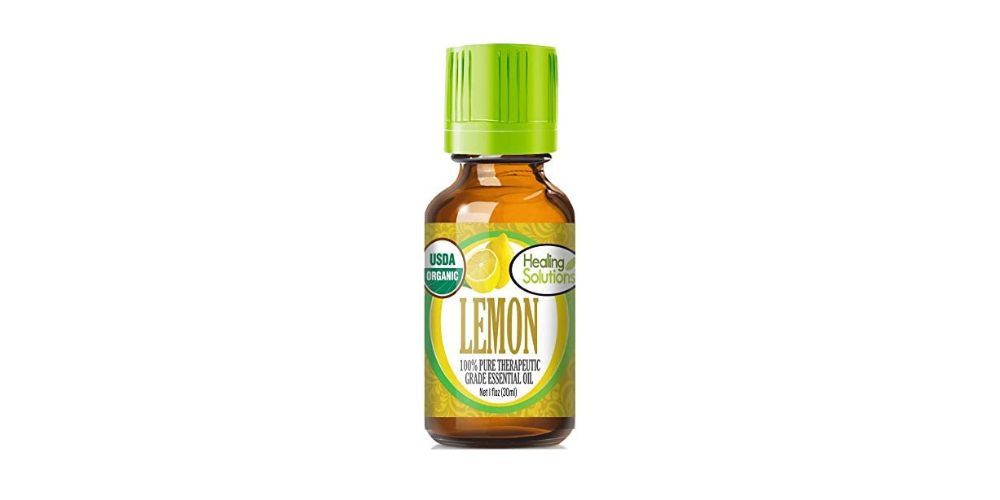 Say goodbye to pesky cold sores with lemon balm essential oil. With over 1,400 verified five-star ratings and a 4.6 average, this little bottle of sunshine is a customer favorite for its effectiveness in reducing cold sore symptoms and promoting healing. But what really sets this lemon essential oil apart is its versatility.
Not only is it great for reducing cold sore symptoms, but it also has a range of other benefits. Its refreshing and uplifting scent makes it perfect for use in an aromatherapy diffuser or as a natural air freshener. One customer love how effective these essential oils are that they ' reordered happily.'
Essential Oils for Eczema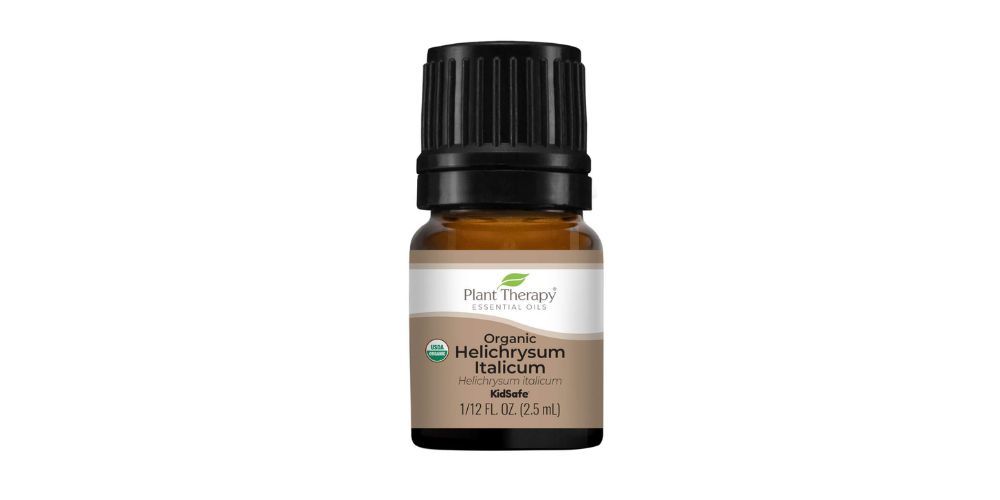 The helichrysum essential oil is extracted from the flowers of the helichrysum plant, which is native to the Mediterranean region. It has been used for centuries in traditional medicine to treat a variety of ailments, including eczema. This Helichrysum Essential Oil is a premium option for those dealing with eczema. It comes in a 5ml bottle, but a little goes a long way, as it's highly concentrated.
Essential Oils for Pain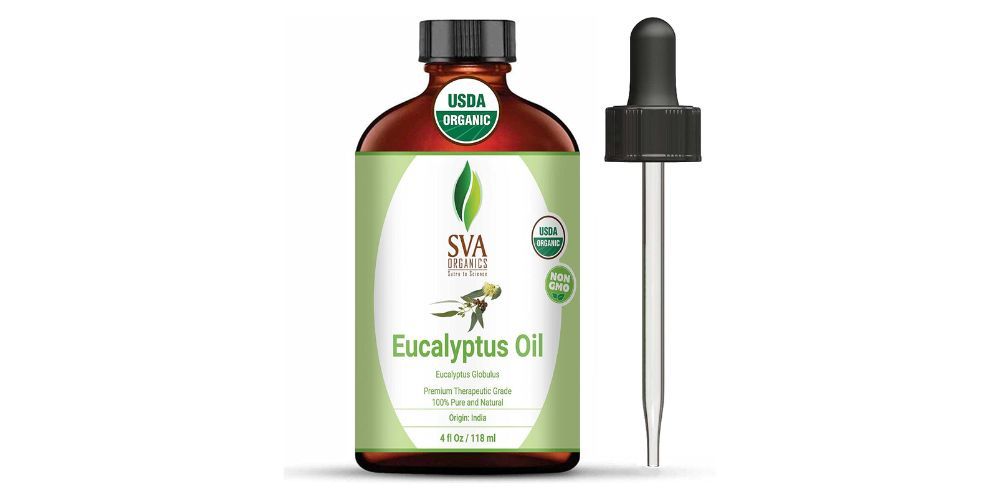 This premium eucalyptus essential oil is 100% pure, natural, and undiluted, so you can trust that you're getting the real deal. With over 16,800 verified five-star ratings and a 4.5 average rating, it's clear that customers are loving this steam-distilled eucalyptus essential oil.
And with a dropper included, it's easy to use and apply wherever you need it or add a few drops of diluted essential oil to your bathwater. Not only is this eucalyptus essential oil great for pain relief, but it's also perfect for aromatherapy, diffusing, and even for use on your face, body, and hair. And with a generous 4-ounce bottle, you'll have plenty to go around.
Essential Oils for Weight Loss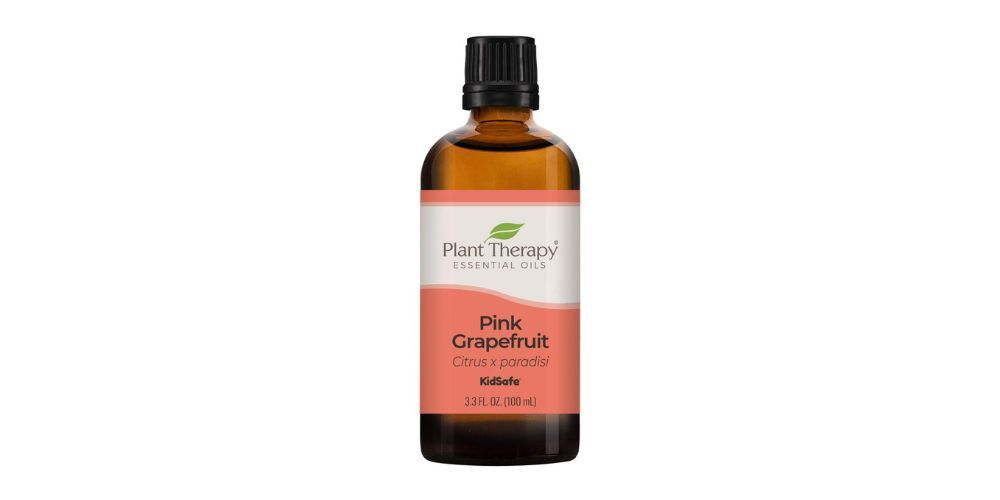 With a 4.8 out of 5-star rating, this grapefruit essential oil from Plant Therapy is praised for its ability to boost metabolism and curb cravings. Users appreciate its refreshing citrus scent and high-quality standards. Available in a 10ml bottle, this versatile essential oil not only supports weight loss goals but can also be used for aromatherapy, cleaning, and skincare purposes, making it a favorite among essential oil enthusiasts.
Essential Oils for Relaxation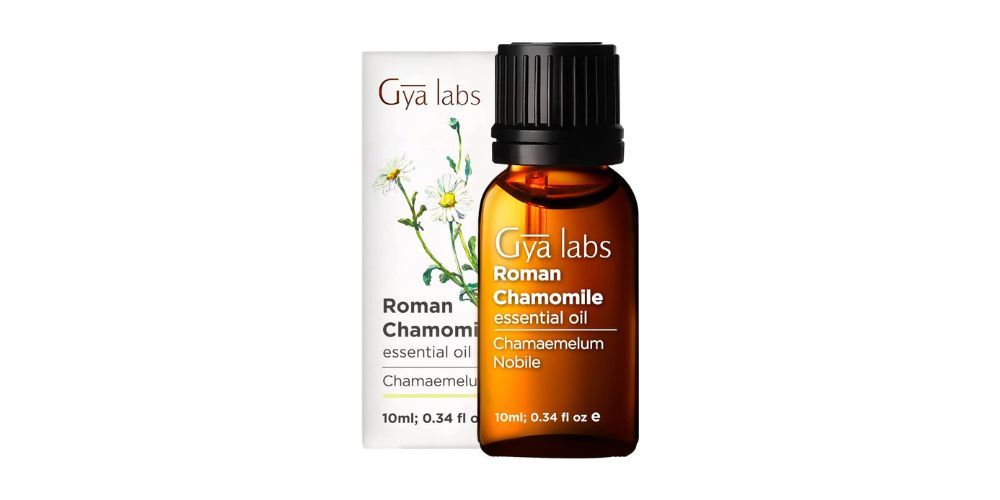 With over 87,800 verified five-star ratings and a 4.4 average, this chamomile essential oil is 100% therapeutic grade, which basically means it's free from any sketchy chemicals or additives that could harm your health. When diffused, it creates a super chill atmosphere that's perfect for unwinding after a long day.
And if you're dealing with any pain or inflammation, this chamomile oil can help bring some much-needed relief. But wait, there's more! It's also gentle enough to use on your skin, making it a multitasking superhero that's perfect for your daily skincare routine. Trust us, once you try this little MVP, you'll wonder how you ever lived without it.
RELATED ARTICLE: Uncover our top picks for essential diffusers that'll transform any trip into a soothing, aromatic oasis! Read our full article here.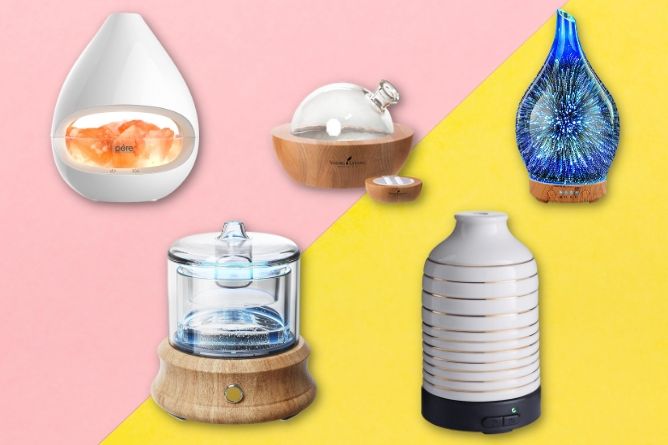 Essential Oils FAQ
Can essential oils cure diseases?
Essential oils can provide a variety of health benefits and support overall well-being, but they should not be considered as a cure for diseases. They may help alleviate symptoms or promote relaxation, but they are not a substitute for professional medical advice, diagnosis, or treatment. Always consult a healthcare professional before using essential oils for any specific health condition.
Can essential oils be ingested?
It is sometimes safe to ingest essential oils in small amounts, but it is crucial to consult a qualified healthcare professional before doing so. Many essential oils are toxic and can cause adverse reactions when ingested. Proper dilution and guidance from a professional are necessary to ensure safety.
Can essential oils replace medication?
No, essential oils should not replace prescribed medication without the guidance of a healthcare professional. While they can be used as complementary therapies to support overall health and well-being, they should not be used as a substitute for professional medical advice or treatment.
Are essential oils safe to use during pregnancy?
Some essential oils are considered safe to use during pregnancy, while others may be harmful. It's important to note that the product manufacturers addressed safety of essential oils during pregnancy is not well-researched, and there is limited scientific evidence available to support their use. Therefore, it is essential to consult a healthcare professional, such as a doctor or a certified aromatherapist, before using essential oils during pregnancy. Proper dilution and application methods should be followed to ensure the safety of both the mother and the baby.
How do I know if I have chosen a high-quality essential oil?
a. Purity: Look for 100% pure, unadulterated essential oils. Avoid those with added fillers, synthetic fragrances, or other additives.
b. Botanical Name: The label should clearly state the botanical name (genus and species) of the plant, which helps ensure the correct oil is being used.
c. Extraction Method: Opt for essential oils that have been extracted using methods like steam distillation or cold pressing, which preserve the oil's natural properties.
d. Company Reputation: Choose a reputable company that provides information on the sourcing, purity, and testing of their oils. Look for transparent, ethical practices and third-party testing for quality assurance.
e. Packaging: High-quality essential oils should be stored in dark glass bottles to protect them from light, which can degrade their properties over time.
Final Thoughts
Essential oils provide an extensive array of advantages that contribute to enhancing overall well-being and vitality. They serve as a natural and potent means to bolster mental and physical health, addressing concerns such as stress reduction, anxiety relief, immune system fortification, and improved sleep quality. By meticulously selecting top-tier oils and utilizing them safely and judiciously, you can tap into the myriad benefits that essential oils afford. Why not explore their potential to elevate your daily regimen and enrich your life quality? With a diverse assortment of oils and blends at your disposal, you're certain to discover an essential oil that aligns with your unique needs and inclinations.
Reviews in this blog post have been edited for clarity and/or length.
Comments