This post may contain affiliate links, please see our privacy policy for details.
In our hectic modern lives, eye strain and fatigue are becoming more prevalent, frequently leading to dark circles and discomfort. Heated eye masks have risen to the challenge, providing an effective solution for these issues. By utilizing moist heat therapy, these innovative masks offer a reusable and convenient method for soothing and revitalizing your eyes. Our comprehensive guide is here to help, whether you're searching for the best-heated eye mask for dry eyes, a reusable eye mask for travel, or a heat mask that offers instant relief from eye strain. Explore a range of options tailored to meet your unique needs and preferences.
How to Choose the Right Heated Eye Mask
Choosing the right heated eye mask can be a great way to relieve symptoms of dry eyes, pink eye, meibomian gland dysfunction, reduce eye strain, and relax your mind and body. Here are some factors to consider when selecting a heated eye mask:
Temperature
The ideal temperature for a heated eye mask varies from person to person. Some people prefer a higher temperature for a more intense sensation, while others may find a lower temperature more comfortable. Look for a heated eye mask that allows you to adjust the temperature to your preference.
Material
Consider the material of the eye mask. Some eye masks are made of soft and breathable materials, such as cotton or silk, which can be comfortable to wear for extended periods. Others are made of synthetic materials that may be less comfortable or may cause skin irritation.
Size and shape
Choose an eye mask that fits comfortably over your eyes and does not put pressure on your nose or cheeks. Some eye masks are designed with contours or eye cups that may provide a more comfortable fit.
Heating time
Look for a heated eye mask that heats up quickly and maintains a consistent temperature for a sufficient amount of time. Some eye masks have a built-in timer that automatically turns off after a certain amount of time, which can be useful if you tend to fall asleep while wearing the mask.
Ease of use
Consider how easy it is to use the eye mask. Some heated eye masks require a power source, such as a USB connection or batteries, while others can be heated in the microwave or oven. Choose an option that is convenient and easy for you to use.
Brand reputation
Finally, consider the brand reputation and read reviews from other users to ensure that the eye mask is of high quality and meets your needs.
By considering these factors, you can choose the right heated eye mask to help you relax and relieve eye strain.
Our Favorite Heated Eye Masks
As you embark on your journey to find the perfect heated eye mask, we've handpicked some of our favorites to make your search a little easier. These top-rated masks offer a range of benefits, from soothing dry and tired eyes to promoting relaxation and better sleep. Each mask on this list has its own unique features and advantages, so you're sure to find one that suits your needs and preferences. Without further ado, let's dive into our favorite heated eye masks that you should definitely try.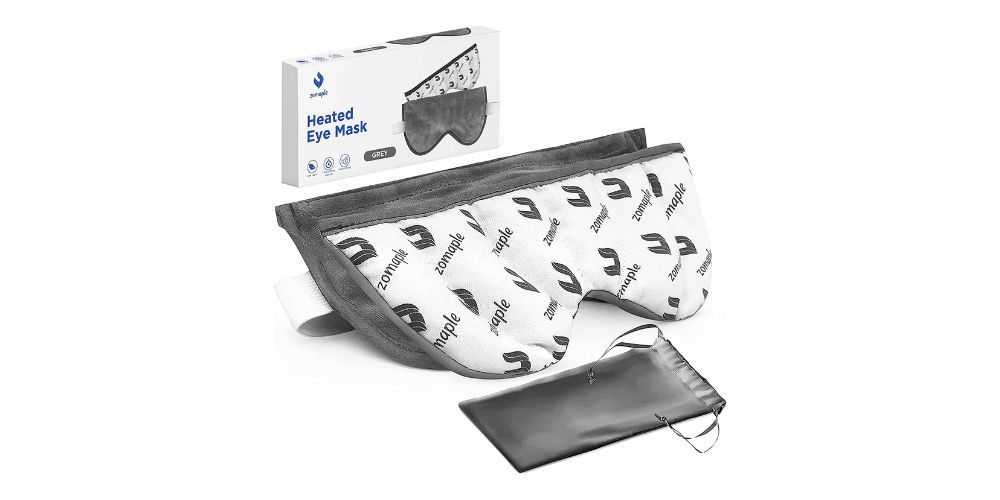 Aroma Season Moist Heated Eye Mask with Flaxseed is the perfect moist heat hot eye compress for all your eye treatment needs, including sinus relief and a sleep face mask. Don't just take our word for it - one satisfied customer raves, "I love this mask. I have dry eyes and the eye doctor recommended it." With its soothing and therapeutic properties, this heated eye mask will quickly become a staple in your self-care routine. Say goodbye to red, itchy, and tired eyes and hello to relief and relaxation with the Aroma Season Moist Heated Eye Mask!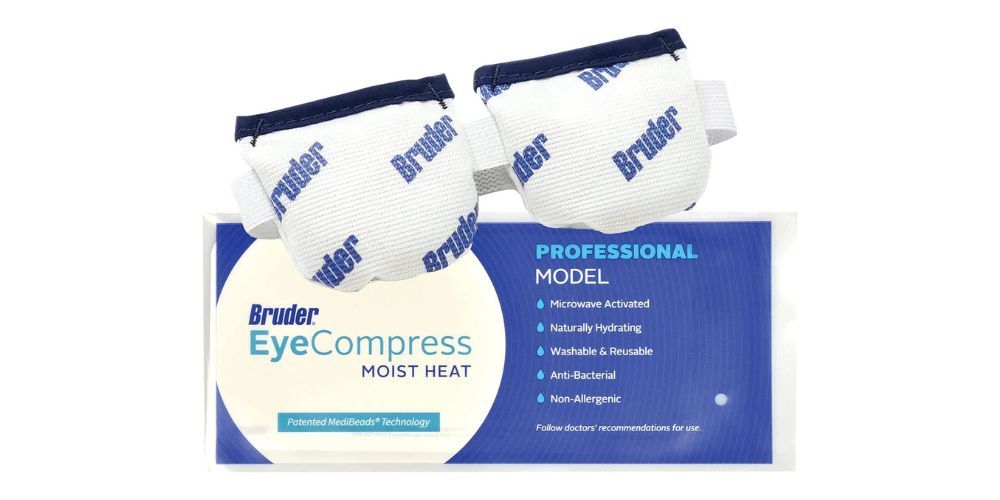 This revolutionary compress harnesses the power of patented MediBeads technology to deliver consistent, moist heat therapy that improves blood circulation and natural lipid secretion around your eyes. With just 20-30 seconds in the microwave, you'll get 10-15 minutes of fast-acting, effective relief that's perfect for anyone suffering from dry eye or other eye irritation.
However, if you don't have access to a microwave, and want to know how to heat Bruder eye mask without microwave, then there are other ways to heat the mask. For instance, you can use hot water by simply boiling water and placing the mask in a heat-safe bowl or container for a few minutes. This will allow the mask to absorb the heat and provide soothing relief to your eyes.  This mask has a 4.5-star rating and over 20,700 reviews, customers love how effective this mask is for their dry eyes.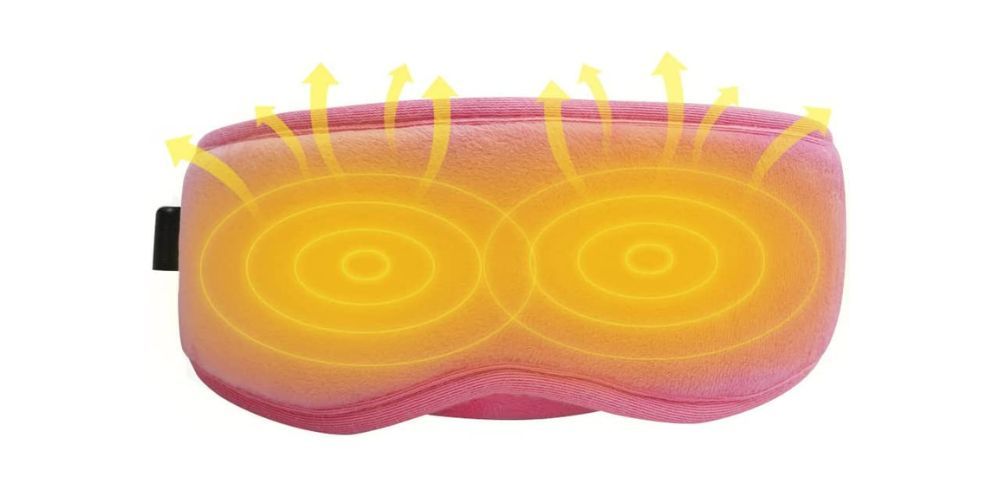 This pink wonder offers an impressive 5 levels of heating options, allowing you to customize your eye therapy session to your exact liking. Plus, with USB heating and a timer, you can take this mask on the go and enjoy a relaxing eye treatment no matter where life takes you. But that's not all - this eye mask is the perfect multi-tasker, with a removable gel pack that allows you to switch between heat and cold therapy.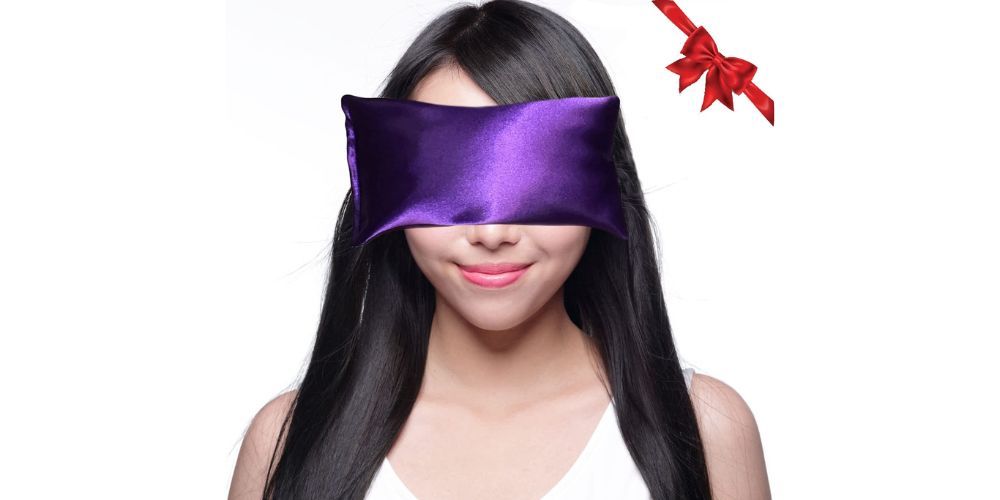 This amazing hot/cold aromatherapy eye mask is the perfect addition to your yoga or meditation routine, or just to help you drift off to sleep in comfort and style. With its plush satin exterior, soothing lavender scent, and easy-to-use microwave heating function, this eye pillow is the ultimate in relaxed luxury. And with its versatile design, it's the perfect gift for anyone on your list - from coworkers to friends and family, and even yourself! One customer is very pleased with Happy Wraps Lavender Eye Pillow mask they want to buy another one!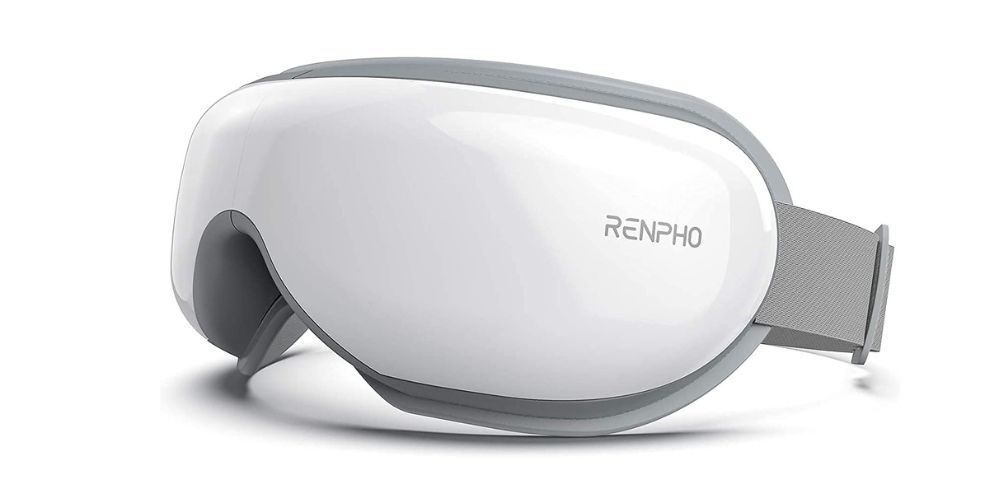 Renpho Eye Massager is a cutting-edge device and a must-have for anyone who suffers from migraines, eye strain, dark circles, or dry eyes. Not only does it provide soothing heat therapy, but it also uses air pressure massage and vibration to give you the ultimate in relaxation. Plus, with Bluetooth music, you can create the perfect ambiance for your relaxation session. One five-star reviewer said that this heated eye mask is a ' Good investment. '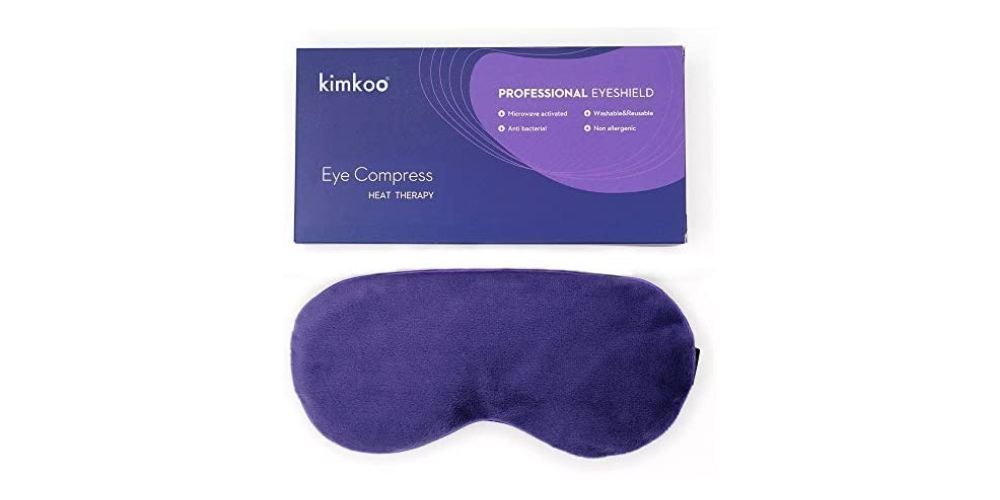 Kimkoo Eye Mask is a must-have accessory that delivers natural and healthy therapy to help relieve dry eyes and improve blood circulation. Plus, with its natural clay beads, USB-powered heating element, adjustable temperature, washable cover, and built-in timer, it's the ultimate in customizable eye care offering an effective alternative to eye drops. With over 4,200 reviewers all over the world, one customer raves, " This heat up well and feel great. So soft and comfortable. My optimoligist recommended them at a very reduced price over her stock. "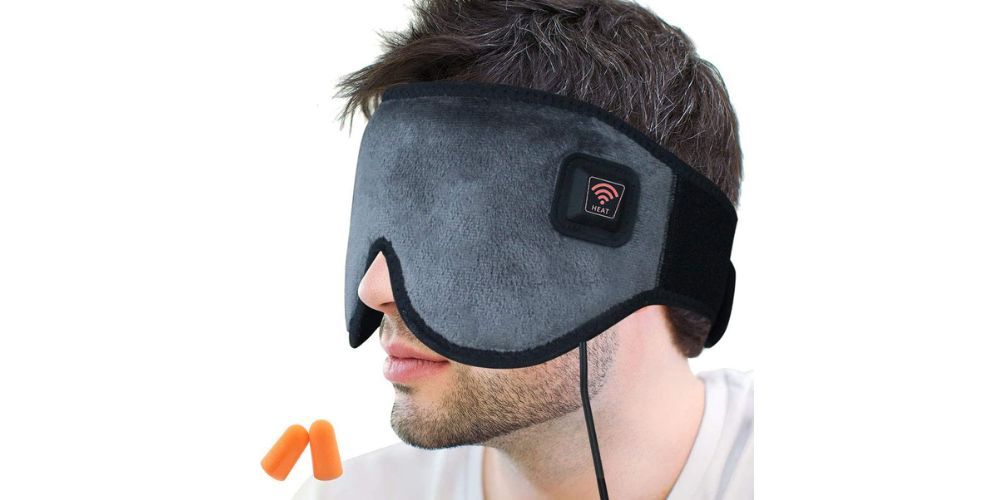 This amazing USB heating compress pad is designed for those with larger heads, providing maximum relaxation and relief. With three heat settings, a timer, an adjustable strap, and a washable feature, this mask is perfect for anyone looking to ease their discomfort. Not only does this mask offer a comfortable fit and ample coverage, but it's also super easy to use! Simply plug it into your USB port and choose your preferred heat setting.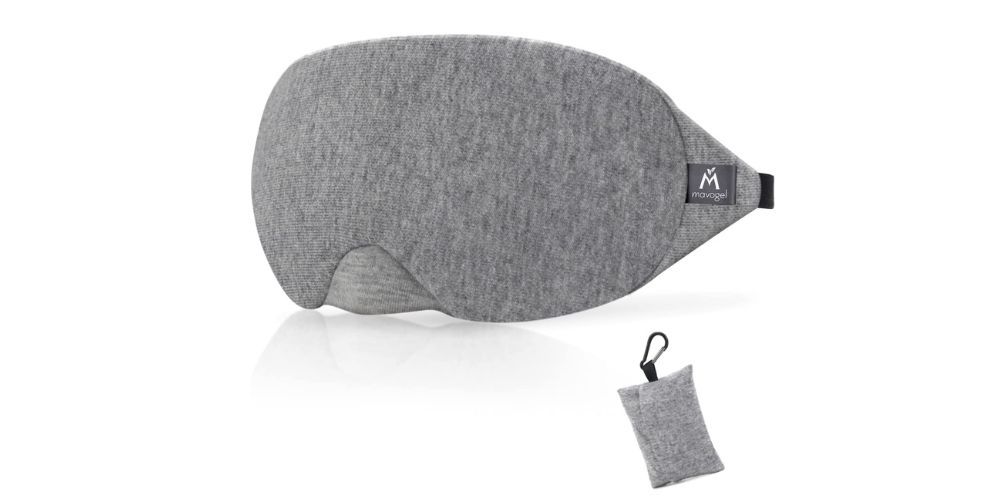 Mavogel Cotton Sleep Eye Mask is a reusable mask that provides the ultimate light-blocking experience, perfect for men and women alike. But it doesn't stop there - this eye mask also offers gentle and consistent heat therapy, soothing your tired eyes and helping you drift off into dreamland. With convenient features such as USB heating, 5 temperature settings, and a timer, you can customize your sleep experience to fit your unique needs. Don't believe us? Check out this one five-star customer review who said that this is the ' best mask I've ever had. '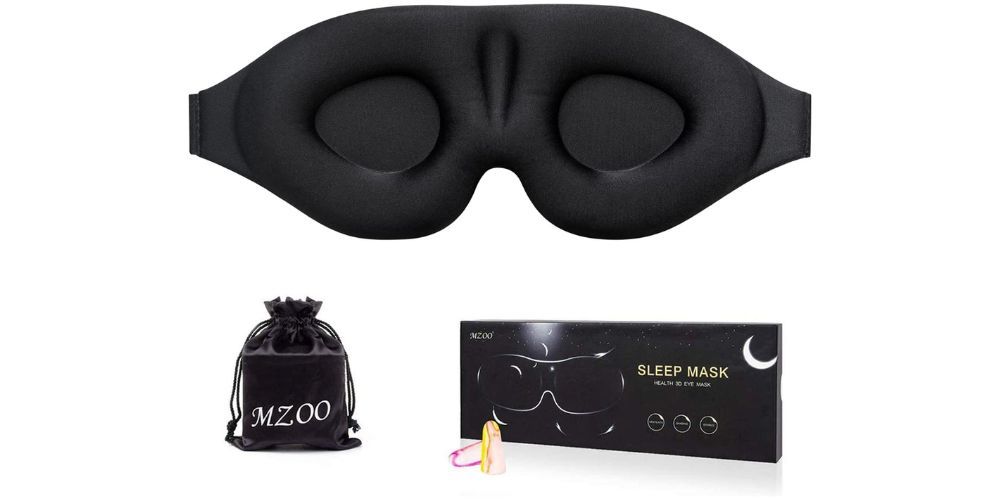 This 3D contoured cup sleeping mask is a total game-changer. Say goodbye to restless nights and hello to sweet dreams! Not only is the MZOO Sleep Mask super comfortable, but it's also made from high-quality materials and has an adjustable strap for a perfect fit. Plus, it's perfect for travel, yoga, or napping on-the-go. Block out the light and slip into relaxation mode with this amazing sleep mask. Trust us, your eyes (and mind) will thank you.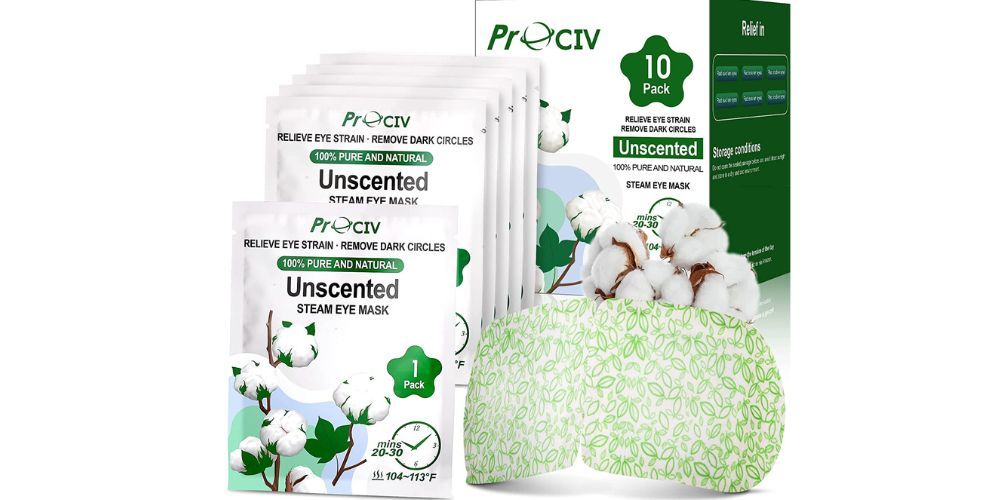 This unscented, self-heated eye mask is perfect for soothing headaches, relieving eye fatigue, and reducing the appearance of dark circles and puffiness. And the best part? It's eco-friendly and made from a combination of mulberry silk and cotton fabric, so you can pamper yourself without harming the environment. Not only is the ProCIV eye mask effective, but it's also incredibly convenient. With USB heating, three heat settings, a timer, and an adjustable strap, you can customize your experience to suit your needs.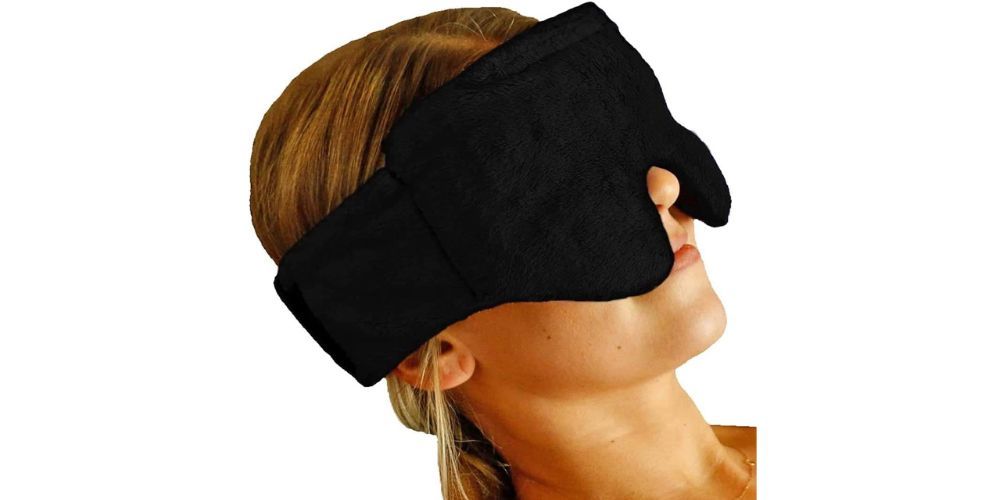 This incredible mask is the perfect stocking stuffer for anyone who loves a little bit of luxury in their life. Not only is the Huggaroo Gem soft, cozy, and irresistibly comfortable, but it also features a gel ice pack for a refreshing and cooling effect. With its microwave heating and weighted clay beads, this mask heats delivers the ultimate in relaxation therapy.With 4.3-star ratings and 1,300+ reviews, one satisfied customer said that this eyemask is ' An excellent resource for stress relief '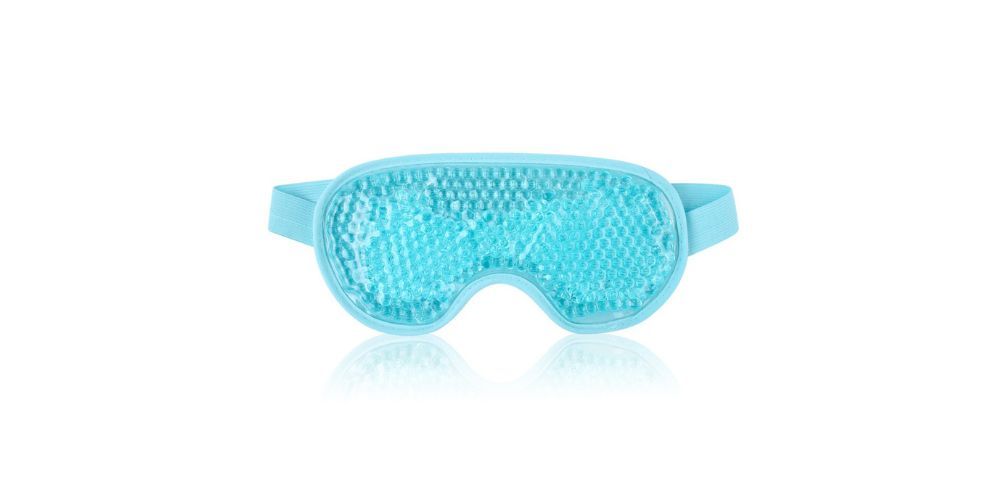 This moist heat mask can be used for both hot and cold therapy to provide relief from a variety of issues, including puffy eyes, dark circles, migraines, and even post-eye surgery care. The mask's gel beads can be heated up in the microwave or cooled in the freezer, making it the ultimate versatile solution for all your eye care needs. Not only is the NEWGO Cold Eye Mask effective, but it's also incredibly convenient. The adjustable strap ensures a comfortable fit for any head size, while the easy-to-use design means you can apply it anywhere, anytime.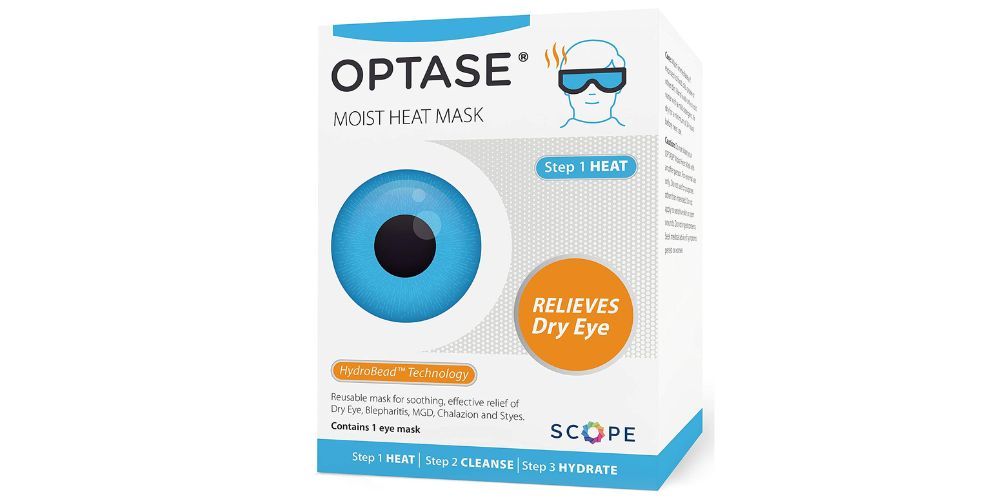 This innovative dry eye mask uses hydro heat technology to deliver consistent and soothing moist heat therapy that enhances blood circulation and improves tear film quality. The best part? It's washable, microwaveable, and holds heat for a full 10 minutes, giving you plenty of time to relax and rejuvenate. One customer was so impressed by how relaxing this eye mask is and how it provides effective relief for their dry eyes.
Final Thoughts
With this comprehensive list of heated eye masks available on Amazon, you're sure to find the perfect solution to soothe and rejuvenate your eyes. Whether you prefer moist heat therapy, aromatherapy, weighted masks, or high-tech options with built-in massagers, there's something for everyone. So, go ahead and treat your eyes to some much-needed pampering and relaxation!
Reviews in this blog post have been edited for clarity and/or length.
Comments