This post may contain affiliate links, please see our privacy policy for details.
The holiday season is upon us! If you're like most people, you're probably feeling a mixture of excitement and dread. Don't worry, we've all been there. To help you make it through the next few weeks without pulling out all your hair, we've put together a list of 25 tips and tricks to help you get into the holiday spirit. Trust us, by the time you're done reading this, you'll be feeling merry and bright in no time!
1. Make a Holiday Playlist.
Nothing gets you into the Christmas spirit quite like some good ol' fashioned holiday music. From classics like "White Christmas" and "Silent Night" to modern hits like Mariah Carey's "All I Want for Christmas is You," there's a holiday song for everyone. So crank up the tunes and let that holiday feels wash over you!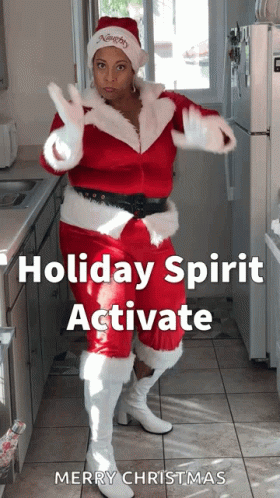 2. Bake Holiday Cookies.
There's nothing like the smell of freshly baked cookies to get you into the Christmas spirit. The smell of cinnamon and sugar wafting through the air is enough to get anyone into the Christmas spirit. Not to mention, they make for great gifts (or snacks)!  Whether you're a baking novice or a seasoned pro, here are a few tips to help you make the perfect holiday cookies.
First, be sure to use fresh ingredients. This will ensure that your cookies are flavorful and moist. Secondly, don't be afraid to experiment with different flavors and ingredients. Adding a little nutmeg or ginger can give your cookies an extra zing. Finally, have fun with it! Baking should be enjoyable, so take your time and enjoy the process.
3. Go Ice Skating.
What's more wintery than going ice skating? Bundle up and head to your local rink for a fun afternoon of skating with friends or family. Ice skating is a great way to get into the holiday spirit, and it's a fun activity for people of all ages.
If you're new to ice skating, don't worry - it's easy to learn. Just put on your skates and hold onto the side of the rink until you get used to the feel of gliding across the ice. Once you've got the hang of it, you can start exploring different ways to move around on the ice. You can practice stopping, turning, and even jumping.
Ice skating is a great workout, so be prepared to break a sweat.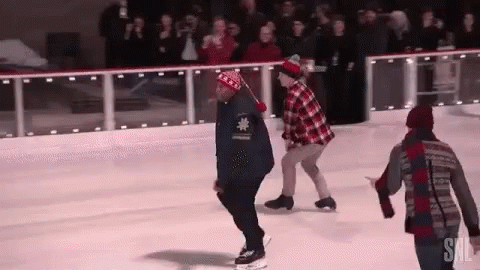 4. Make a Gingerbread House.
One of the best parts of the holidays is all of the delicious food. Get into the spirit by making your own gingerbread house! This activity is great for both kids and adults alike. You can use store-bought gingerbread kits, or make your own gingerbread dough from scratch. Either way, decorating your gingerbread house with colorful candies and icing is a great way to get creative and have some fun.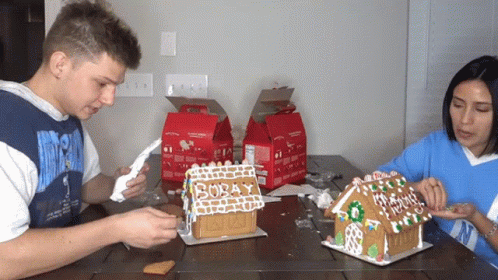 5. Make Your Own Decorations.
This holiday season, get into the spirit by making your own decorations. It's a great way to get creative and add a personal touch to your home. Plus, it's a fun activity for the whole family.
To get started, all you need are some basic supplies and a little bit of imagination. Gather up some old cardstock or construction paper, some scissors, glue, and markers or crayons. Then let your creativity run wild!
There are endless possibilities for homemade decorations. You can make paper snowflakes to hang in the windows, cut out festive shapes to string together as garland, or even create your own unique holiday cards. Get the whole family involved and see what everyone comes up with.
Making your own decorations is a great way to get into the holiday spirit. So gather up your supplies and start creating!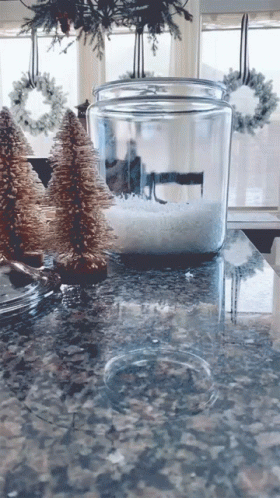 6. Read a Christmas Book.
When the weather outside is frightful, sometimes all you need is a good book to curl up with. And what could be better than a Christmas book? Whether it's "The Nightmare Before Christmas" or "A Charlie Brown Christmas," reading a festive book is a great way to get into the holiday spirit.
So grab a cup of hot cocoa and your favorite holiday blanket, and settle in for a cozy night of reading. You might just find that your holiday worries melt away as you lose yourself in a good book.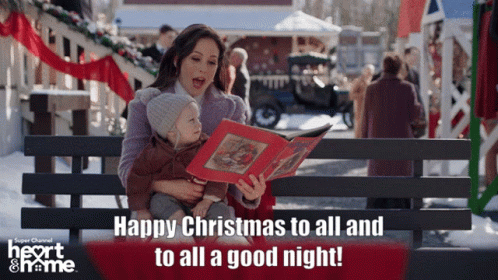 7. Watch a Holiday Movie.
There are so many great holiday movies to choose from, it may be hard to decide which one to watch first! Some classics include It's A Wonderful Life, Miracle on 34th Street, and A Christmas Story. Or, if you're looking for something newer, try Elf or The Polar Express.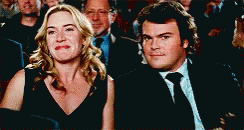 8. Drink Some Eggnog.
Eggnog is definitely an acquired taste, but if you're looking for something to really get you into the Christmas spirit, this creamy beverage is definitely for you. Made with milk, cream, eggs, and typically spiked with rum or brandy, eggnog is rich, thick, and sure to warm you up on a cold winter's night.
So if you're feeling festive and looking for a unique holiday drink to enjoy, head to your local grocery store and pick up some eggnog. Just be sure to add a little extra rum or brandy to really get into the Christmas spirit!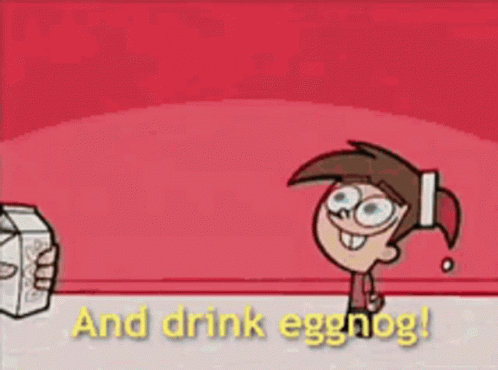 9. Send Out Some Cards.
There's nothing like getting (or sending) a card in the mail during the holidays to make you feel all warm and fuzzy inside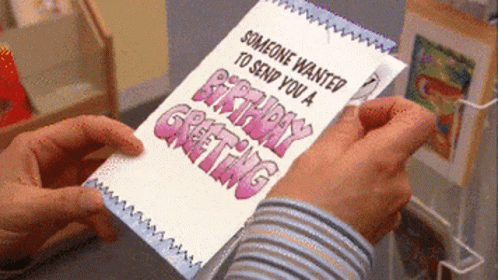 10. Decorate Your Home.
One of the best ways to get into the holiday spirit is by decorating your home for the season. Put up a tree, string some lights around your porch, or create a festive table centerpiece. If you're not sure where to start, try taking a look at some holiday décor magazines or searching online for inspiration. Once you have an idea of what you want to do, head to your local craft store or department store to pick up supplies. Then it's just a matter of putting everything up and enjoying the results.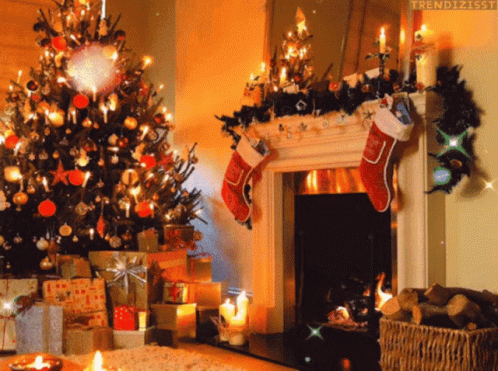 11. Make a List of Things You're Grateful For.
Take a few moments to reflect on all the good things in your life. From your health and happiness to your family and friends, there's so much to be thankful for. express your gratitude by writing down everything you're thankful for or sharing your thoughts with someone you love.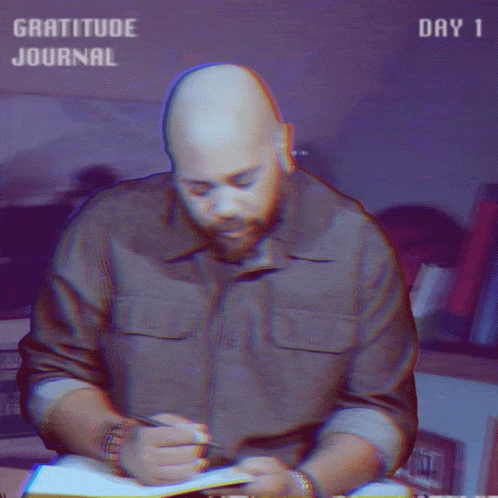 12. Make S'mores By the Fireplace.  
When the weather outside is frightful, there's nothing more delightful than cozying up by the fireplace with a warm blanket and a tasty treat. S'mores are the perfect sweet snack to make by the fire. All you need are some graham crackers, chocolate, and marshmallows.
To make your s'more, start by breaking a graham cracker in half. Place one half of the cracker on a plate and top it with a piece of chocolate. Next, roast your marshmallow over the fire until it's nice and gooey. Then, place the marshmallow on top of the chocolate. Finally, top it off with the other half of the graham cracker and enjoy!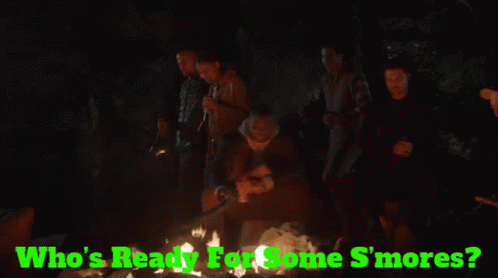 13. Have a Snowball Fight.
Having a snowball fight is one of the best ways to enjoy winter. It's a great activity for both kids and adults alike. Here are a few tips to make sure you have a blast:
First, make sure you have plenty of snow. You'll need at least a few inches on the ground to make good snowballs. Second, dress warmly! Snowball fights can get pretty heated, so you don't want to be cold. Third, find some friends or family members to join in on the fun. The more the merrier!
Now that you're all set, go out and enjoy a snowball fight!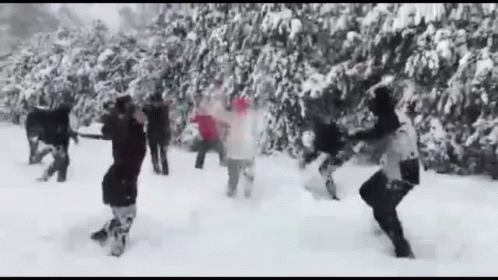 14. Drink Hot Cocoa.
Drink hot cocoa to warm up on a cold winter day. It's an easy and delicious way to fight off the chill.
Hot cocoa is also a great way to relax and wind down after a long day. Sipping on a mug of rich, chocolatey goodness can help you forget your troubles and feel cozy and content.
So next time you're looking for a little pick-me-up or want to enjoy a moment of comfort, make yourself some hot cocoa. You won't regret it!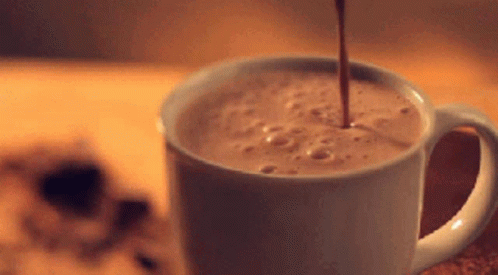 15. Set Aside Some "ME" Time.
It's important to remember that the holidays are just one day out of 365—don't let them take over your entire life! Make sure to set aside some time for yourself during this busy season so you don't get too overwhelmed or stressed out. Whether it's taking a relaxing bubble bath or reading your favorite book by the fireplace, carving out some "me" time will help you reenergize and recharge before taking on the rest of the holiday craziness.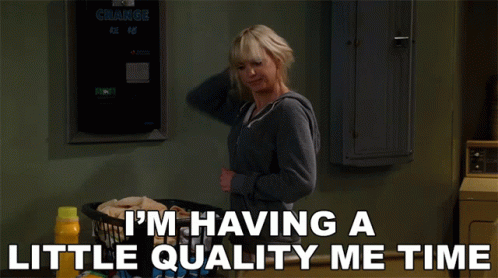 16. Make Paper Snowflakes.
For many people, wintertime means snowflakes. Whether you are 6 or 60, snowflakes are always a delight to behold. The best way to appreciate them is to make your own.
All you need is a piece of paper and some scissors. Start by folding the paper in half lengthwise. Once it is folded, cut out small shapes along the folded edge. Unfold the paper to reveal your design.
If you want to get really creative, try using different colors of paper or even experiment with cutting out negative space instead of positive. No matter what you do, have fun and enjoy the process!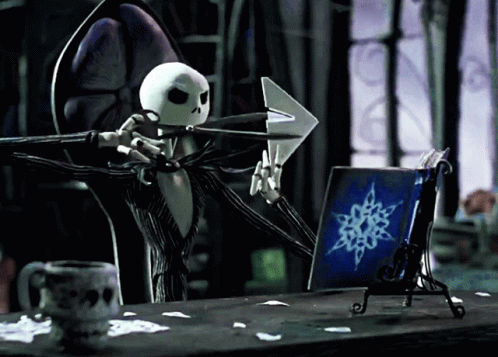 1 7. Attend a Tree Lighting Ceremony.
The holidays are a special time of year where family, friends and loved ones come together to celebrate. One of the most popular holiday traditions is attending a tree lighting ceremony.
There is something magical about seeing the lights on the tree come to life. The event usually includes music, hot cocoa and cookies, and sometimes even Santa Claus himself! It's the perfect way to get into the holiday spirit.
So mark your calendars and plan to attend a tree lighting ceremony in your town or city. It's an event you'll be sure to enjoy and cherish for years to come.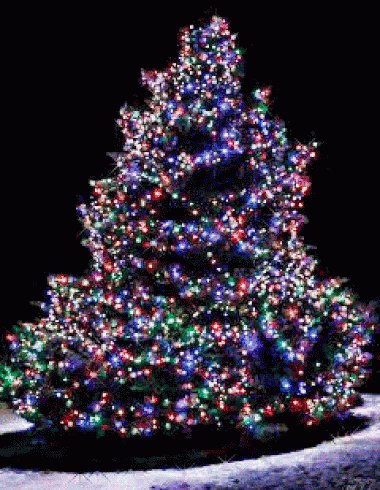 18. Make Thanksgiving Dinner.  
When it comes to the holiday season, one of the best ways to get into the spirit is by cooking a big Thanksgiving dinner.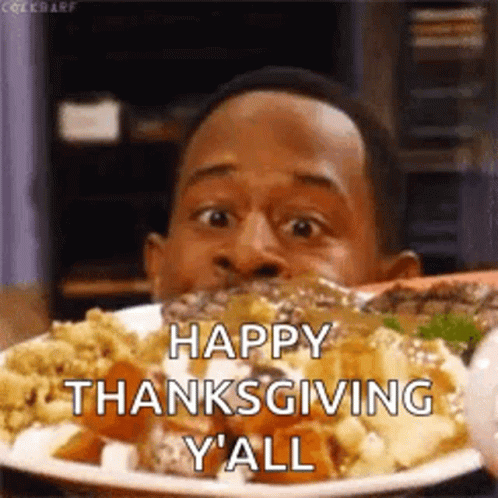 19. Get Involved in Your Community.
Whether it's volunteering at a local soup kitchen or donating toys to a children's hospital, there are countless ways to give back during the holidays. Giving back is a great way to make yourself feel good while also spreading holiday cheer to those who need it most.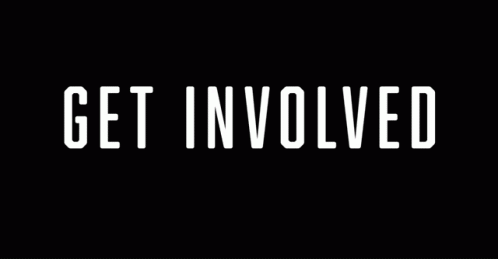 20. Bring Out Your Inner Child.
One of the best parts about the holidays is that it's a time for people of all ages to come together and enjoy some festive fun. Don't be afraid to let your inner child out this holiday season! Build a gingerbread house, make a snowman, or decorate cookies with your friends or family members.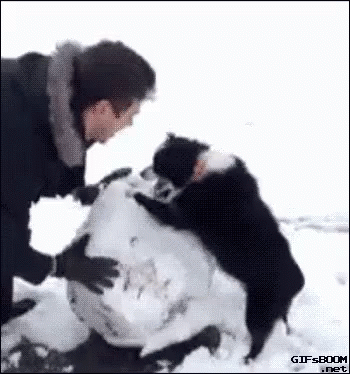 21.  Plan Ahead.
The holidays can be hectic, so it's important to plan ahead as much as possible. From making an early start on your holiday shopping to setting aside time for yourself amidst all the hustle and bustle, a little bit of planning can go a long way in making sure you have a stress-free holiday season.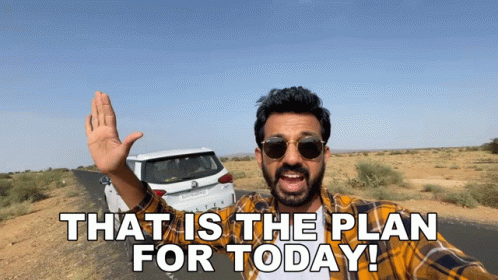 22. Go See Santa Claus.
On a blustery winter evening, what could be more festive than a visit to see Santa Claus? Even if you don't believe in the jolly old elf, there's something about sitting on his lap and sharing the holiday wishes that just gets you into the holiday spirit.
So why not take a break from your busy holiday shopping and schedule a visit with Santa? You might just find yourself enjoying the experience more than you thought.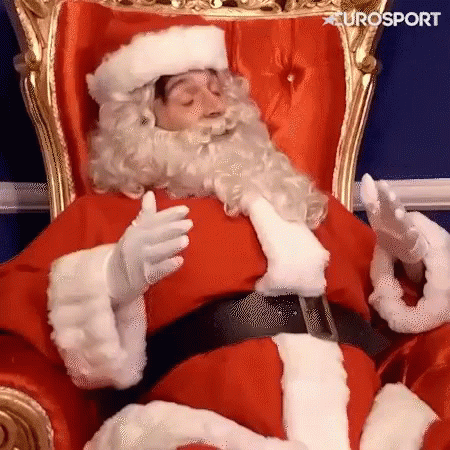 23. Create New Traditions.
If you're finding yourself feeling bored or uninspired by your current holiday traditions, mix things up this year by creating some new traditions of your own! Whether it's trying out a new recipe or finally taking that long-awaited winter vacation, shaking things up can help inject some new life into your holiday celebrations.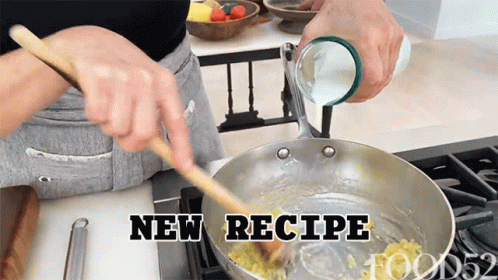 24. Go Ice Fishing.
Although ice fishing may seem like a daunting task, it is a great way to get in the holiday spirit. Ice fishing requires some special equipment, but once you have the necessary gear, it is a fun and relatively easy activity.
One of the best things about ice fishing is that it can be done anywhere there is a body of water. So, whether you live in a cold climate or are just visiting for the holidays, you can go ice fishing. All you need is some patience and a little bit of luck.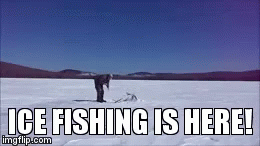 25. Drive around and look at lights.
A drive around to look at holiday lights is a great way to get into the spirit of the season. It's a fun activity for the whole family, and it's a great way to see how your neighbors are decorating their homes. Plus, it's a great excuse to get out of the house and enjoy the crisp winter air. So put on your coat, grab some hot chocolate, and head out for a festive evening drive.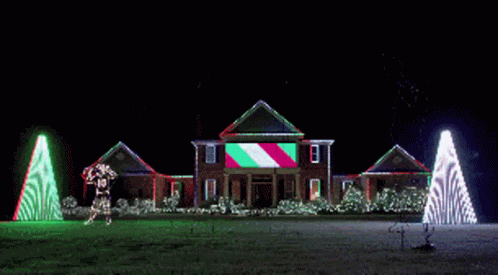 Final Thoughts
We hope these tips and tricks help you get into the holiday spirit! From baking cookies to attending festive events, there are plenty of ways to enjoy this special time of year. So go forth and spread some cheer—Merry Christmas from all of us at Catchy Shopper!
Other Posts You May Like:
18 Popular Candle Scents to Make Your Holiday Home Smelling Like a Winter Wonderland
The Top Holiday Movies to Get You in the Festive Mood
Deck the Halls: 5 Creative Ways to Holiday Home Decor
10 Lazy Ways to Make Your Home Guest-Ready for the Holidays
Comments