This post may contain affiliate links, please see our privacy policy for details.
With the holiday season in full swing, it's time to think about the perfect gift for your brother.
Whether it's a stepbrother, half-brother, brother-in-law, or biological brother, it's wonderful to have another person who understands your unique point of view.
Such special brothers give us the courage and emotional support we need to make our way in the world.
They also provide us with an invaluable sounding board in times when we could really use a different perspective on something.
It's no wonder that having brothers so close to us engenders feelings of long-lasting respect and fondness—they often remain beloved figures in our lives long after they have gone.
But sometimes it can be tough to choose a gift that he'll really appreciate, and perhaps even tougher if you haven't bought him something in a while!
But when all is said and done, you know that whatever you give will show just how much you care. After all, no one loves a brother like his own sibling.
Finding the perfect gifts for brothers can be tough - but it doesn't have to be! Whether he's a little brother who's always eager to play or an older brother who's already established his own interests, we've got some great gift ideas that are sure to please. So take a look and start shopping for the perfect present today
For the Brother Who's Dreaming of Becoming an Eagle Scout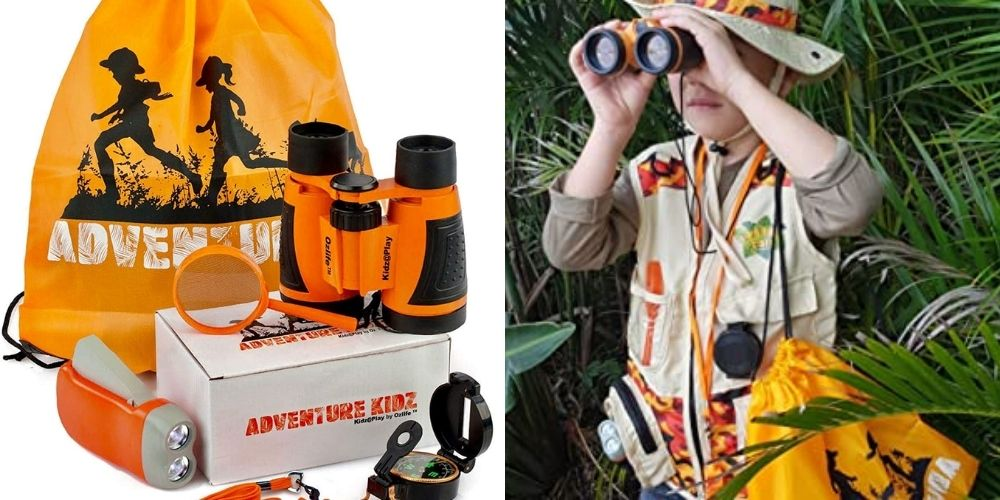 Does your brother have visions of one day becoming an Eagle Scout? Help jumpstart his outdoor exploration and learning journey with the Adventure Kidz Outdoor Exploration Kit. It's a perfect set for him to get started on his wild adventures!
This kit has all the essentials he needs to explore nature and go on exciting outdoor adventures. With binoculars to scan for wildlife, he'll love learning about animal habits and making beautiful discoveries in nature.
He'll also find a flashlight, magnifying glass, whistle, and butterfly net - all he needs to explore the great outdoors! It also comes with a carrying case so he can easily bring all of his supplies wherever he goes!
Help your little brother reach for the stars with an outdoor exploration kit!
For the Brother Who is Always on the Go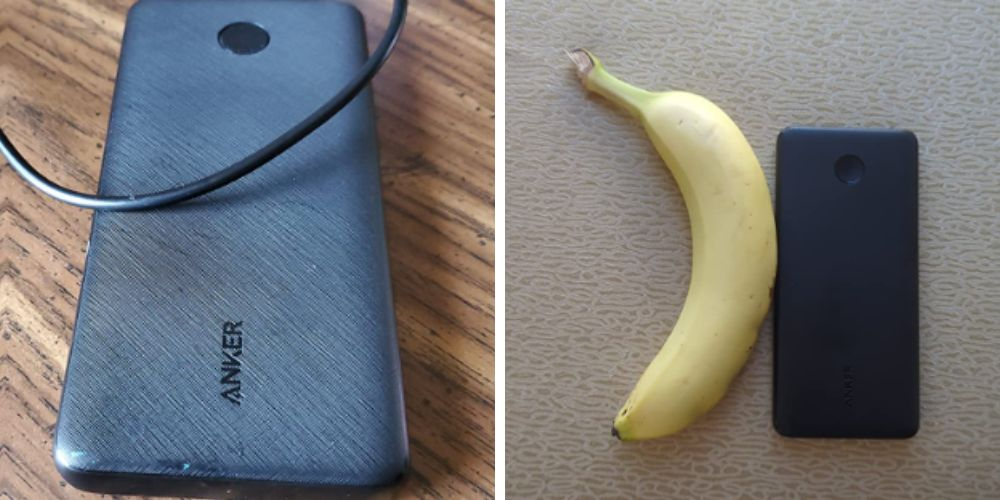 If your brother is always on the go and his phone battery often runs out, then a portable charger would be the perfect gift.
Not only will it keep his devices powered up but it also won't take up too much space in his bag.
This handy device can provide hours of power, allowing him to stay connected no matter the location. Impress him with this useful and trendy gift idea - he'll thank you for enabling him to live life worry-free!
For the Brother Who Loves to Read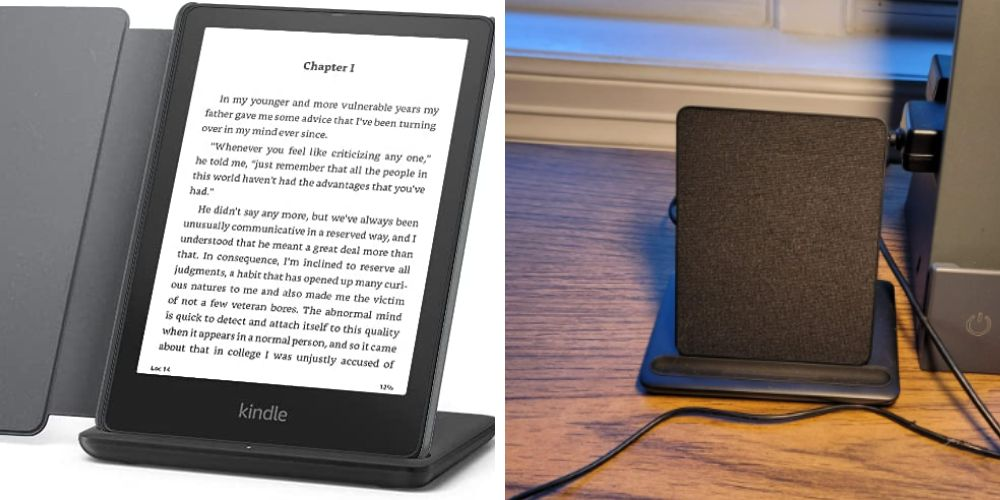 If you've got a bookworm of a brother, why not get him the gift of knowledge in the form of a Kindle Paperwhite?
This cutting-edge e-book reader is lightweight and easy to use, but it holds thousands of digital books and newspapers in its 32GB memory. Batteries are long-lasting - he can read for weeks before needing to recharge again!
Plus, the crystal clear display makes for an eye-strainingly pleasant reading experience. He'll never have to lug multiple hardcover books around again; instead, he can take an entire library wherever he goes.
Great for that brother of yours who can't put down a book!
For the Brother Who Loves Music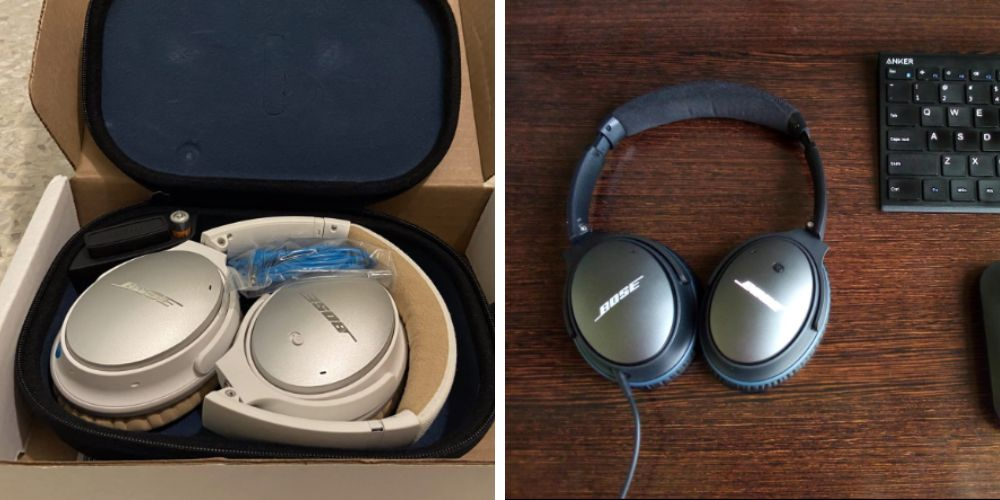 Music is an integral part of one's life, and for a brother who is a music lover, finding the best gift can be a challenge.
The Bose QuietComfort Noise Cancelling Headphones are an ideal gift; this incredible piece of sound technology will deliver a flawless listening experience his brother will thank you for!
With advanced noise cancellation technology and impressive sound quality combined with maximum acoustic accuracy, these headphones will make an audible difference in any musical journey.
Whether it's your brother's favorite band or his own musical compositions, the Bose QuietComfort ensures every detail comes through loud and clear every time.
For the Brother Who Loves Technology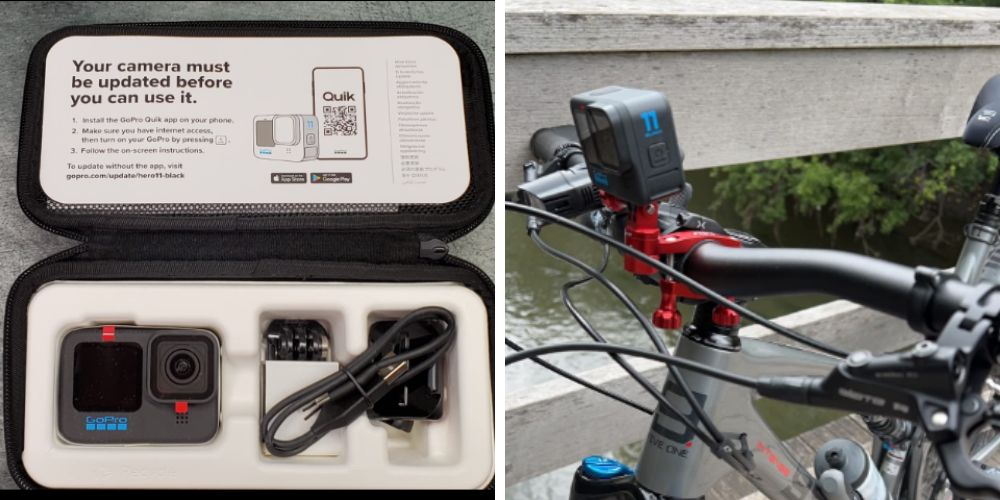 If you have a brother who is obsessed with tech gadgets, you'll be hard-pressed to find a better gift for them than the GoPro Action Camera. This timeless design is perfect for capturing memories on the go that can then be shared easily via online platforms.
The HERO comes with an array of features such as 5.3K video quality and improved sound clarity, meaning your brother can capture those important moments in life like never before.
Not only that, but its compact size means they won't need to worry about lugging around heavy equipment when they're traveling.
He'll be able to take one camera with him and get some mind-blowing footage - no matter where his adventures take him!
For the Brother Who Loves Fashion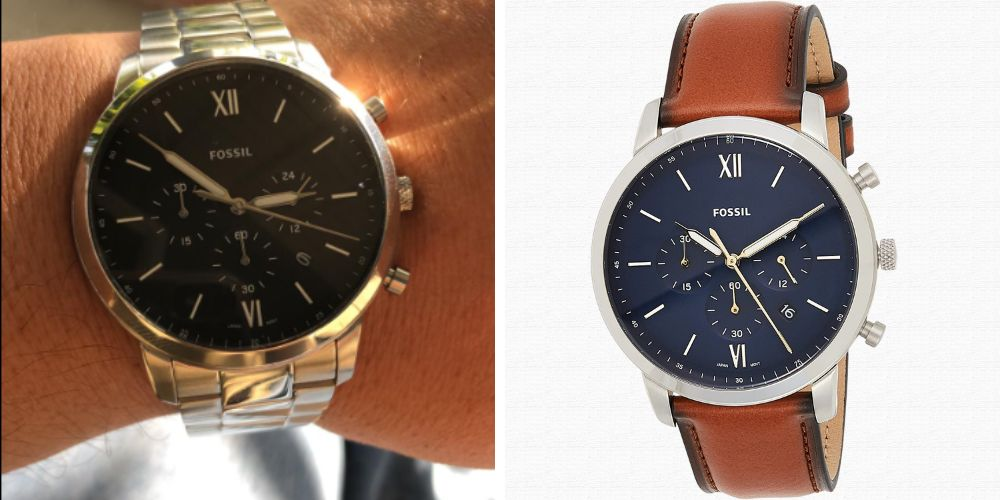 Shopping for perfect gifts can be hard and when it comes to a brother that loves fashion, it may seem like no gift is good enough.
However, the Fossil Men's Grant Chronograph Stainless Steel Watch is perfect for any fashionable brother who appreciates quality and style.
It's perfect for any occasion and the sleek stainless steel material of this watch will surely make an impressive statement to your chic-loving brother.
Not to mention its modern look with three chronograph dials; This watch is the perfect gift for a stylish sibling!
For the Brother Who Loves to Cook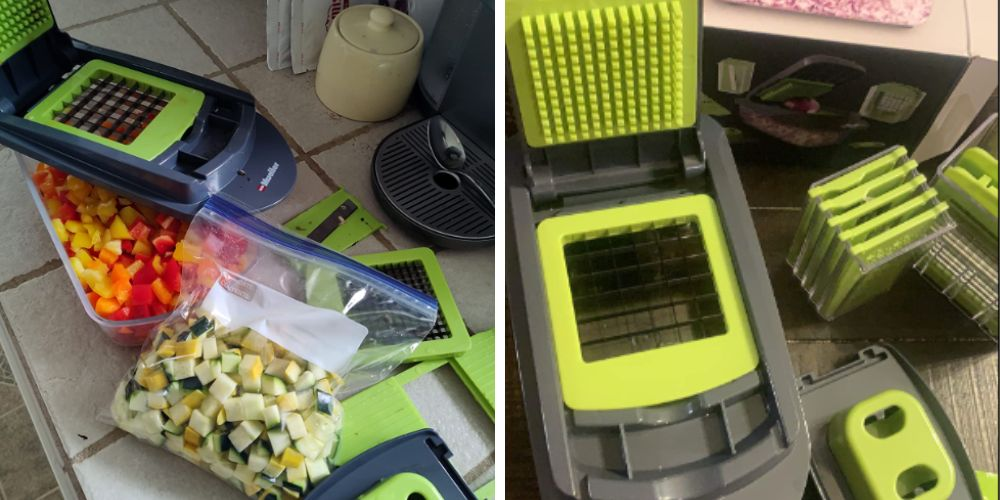 If your favorite sibling loves to cook, give them the perfect gift to enhance their favorite hobby: the Mueller Pro-Series 10-in-1, 8 Blade Vegetable Slicer.
This handy kitchen tool is as intimidating as it is impressive - with its 8 powerful blades that can chop and slice almost anything!
And if you thought that was versatile, it also comes with 10 interchangeable blades to customize the size of slices and shreds.
With this device in the kitchen, your brother's favorite meals will be elevated to exquisite culinary masterpieces.
From stir fry veggie bowls to cheese-filled pasta bakes, your favorite sibling's meals will now look and taste restaurant quality.
For the Brother Who Just Became a Father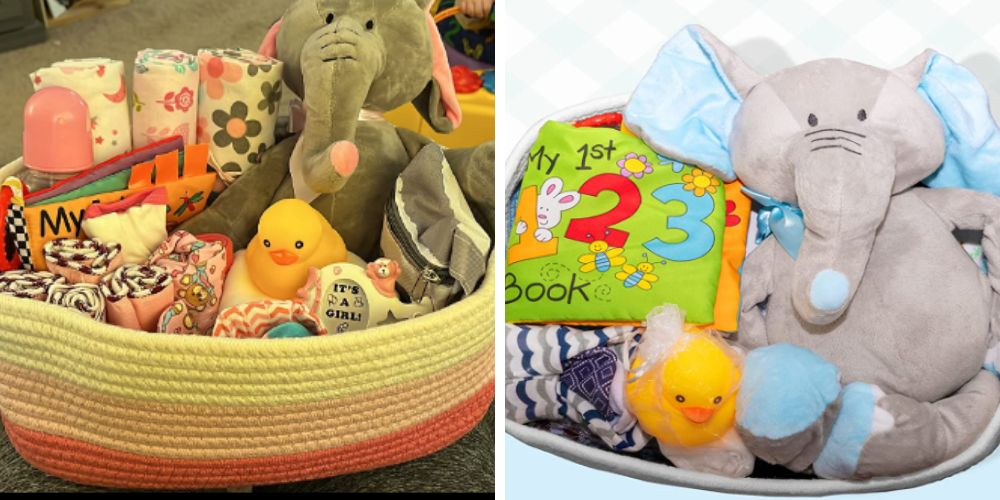 Congrats to your brother on his new bundle of joy! Help him and his family out by giving them a gift basket filled with all the baby items they'll need.
Include things like onesies, burp cloths, and a teething toy as well as any other essentials you think they may need.
Personalize it by adding something special from you, like a hand-made card or a book for the baby.
A thoughtful gift basket is sure to make your brother smile and let him know that you're always there for him during this exciting time in his life!
For the Brother Who Is an Outdoorsy Brother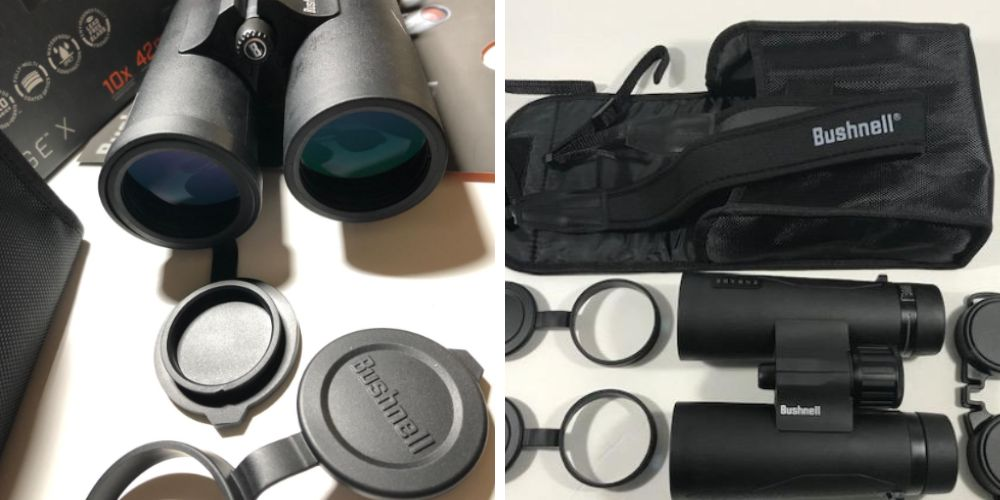 If your brother is an outdoorsy type, the Bushnell Engage 10x42 Binoculars would make a great gift.
This cutting-edge product offers crystal clear images with a wide field of view and impressive light transmission even in low-light conditions.
Whether he's bird watching or star gazing, these binoculars will help him get the most out of his outdoor experiences.
Plus, they're waterproof and fog-proof, so he can take them on any adventure without worrying about the weather!
Give your brother an incredible gift he'll be able to use for years to come with Bushnell Engage 10x42 Binoculars.
For the Brother Who is the Sweet Tooth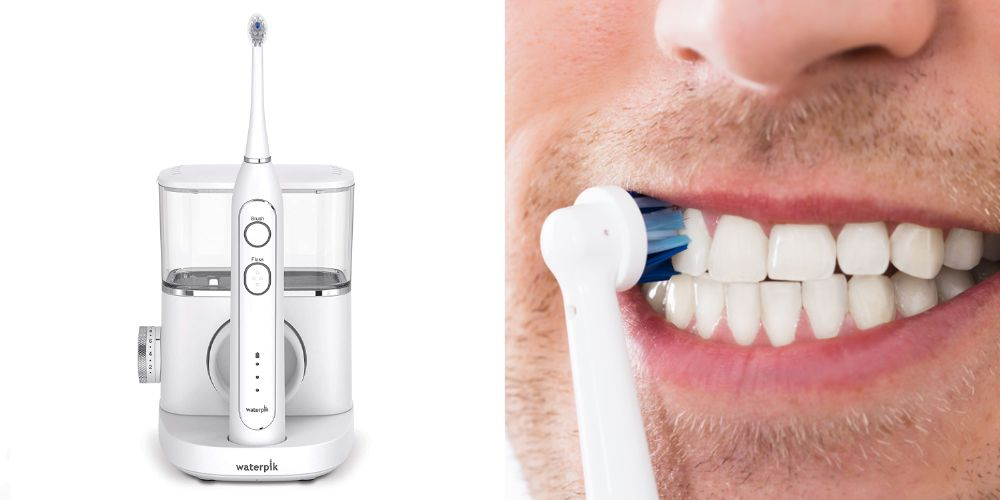 For the brother with a sweet tooth, you can give him the perfect gift to keep his pearly whites healthy and strong: the Waterpik Sonic-Fusion Professional Flossing, Electric Toothbrush & Water Flosser combo in one.
This powerful device removes up to 99.9% of plaque from treated areas while also massaging and stimulating gums.
It also features a plaque seeker tip and 10 pressure settings, making it perfect for those with sensitive teeth or gums.
Plus, its water flosser removes debris in between teeth that traditional brushing may miss, so you can be sure your brother's smile stays bright and healthy.
Give him the gift of dental hygiene with the Waterpik Sonic-Fusion Professional Flossing, Electric Toothbrush & Water Flosser combo in one!
For the Brother Who Loves Golf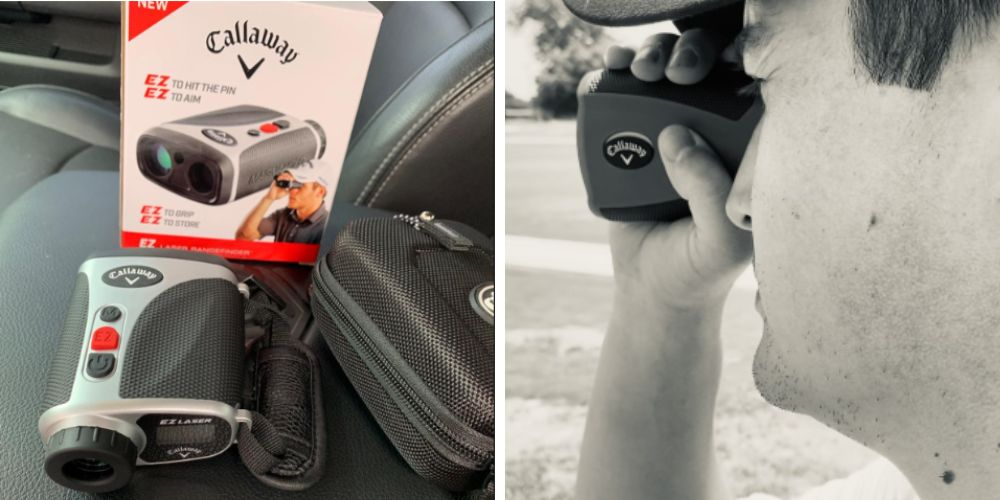 For the brother who loves golf, a Callaway Golf Range Finder is an ideal gift.
These rangefinders use advanced laser technology to give you precise distances to any target on the course.
They're lightweight and easy to use, so your brother can take them out with him every time he plays without feeling weighed down.
Plus, they're water-resistant and have a long battery life, so he won't have to worry about them running out of juice mid-game.
Give your brother the upper hand with Callaway Golf Range Finders!
For the Brother Who is a Cat Dad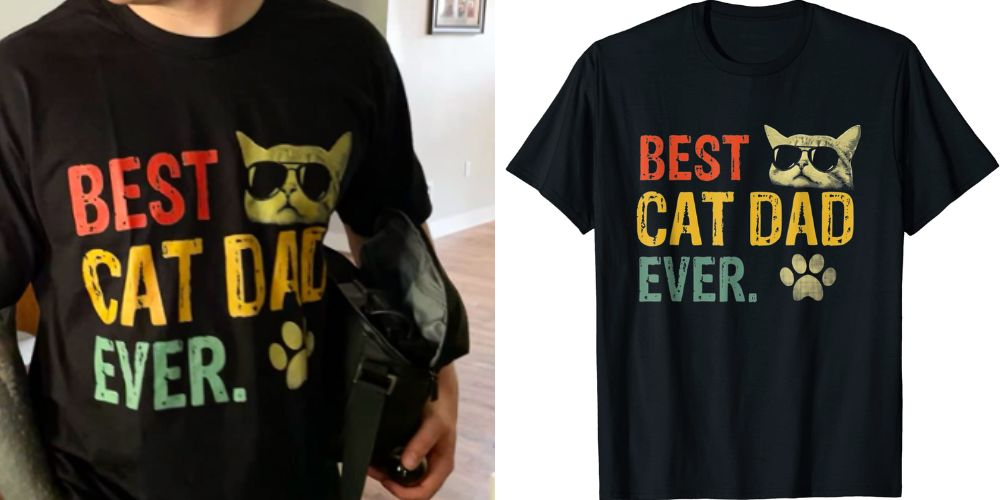 If your brother is a proud cat dad, get him a Vintage Best Cat Dad Ever T-Shirt and show him how much he means to you.
This classic shirt features a fun design with the words "Best Cat Dad Ever" written in bold, vibrant letters. It's made from high-quality materials and printed with eco-friendly ink, so your brother can wear it with pride.
Plus, it's available in a variety of colors and sizes, so you can customize it to fit his style perfectly!
Give your cat dad brother the recognition he deserves with this adorable t-shirt.
For the Brother Who likes to Tinker Around the House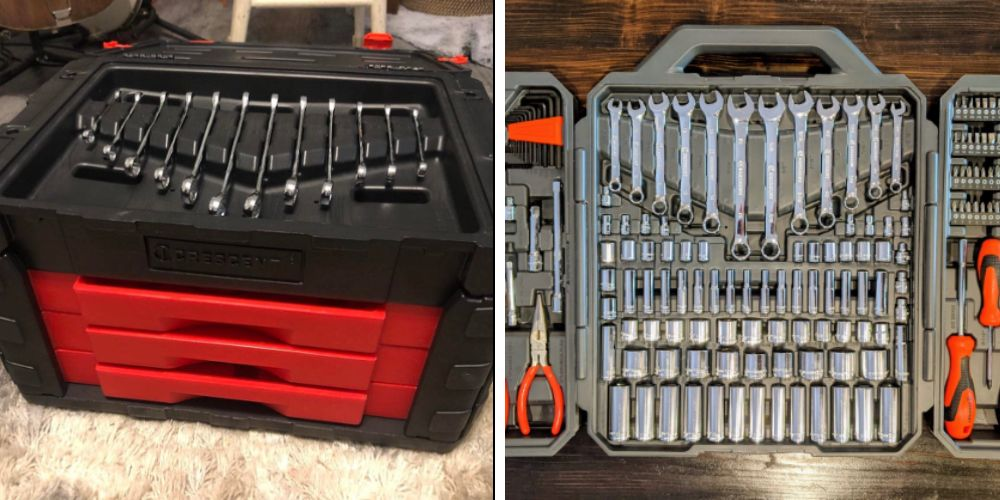 This set comes with all the tools he needs for all his DIY projects, from screwdrivers and wrenches to hammers and pliers.
It comes with a durable storage case that's perfect for keeping all the tools organized and neatly stored away.
Plus, it's backed by a lifetime warranty, so he can rest assured knowing that his tools will last him for years to come! Help your brother tackle any job with this comprehensive tool set.
For the Brother Who Is a Bearded Brother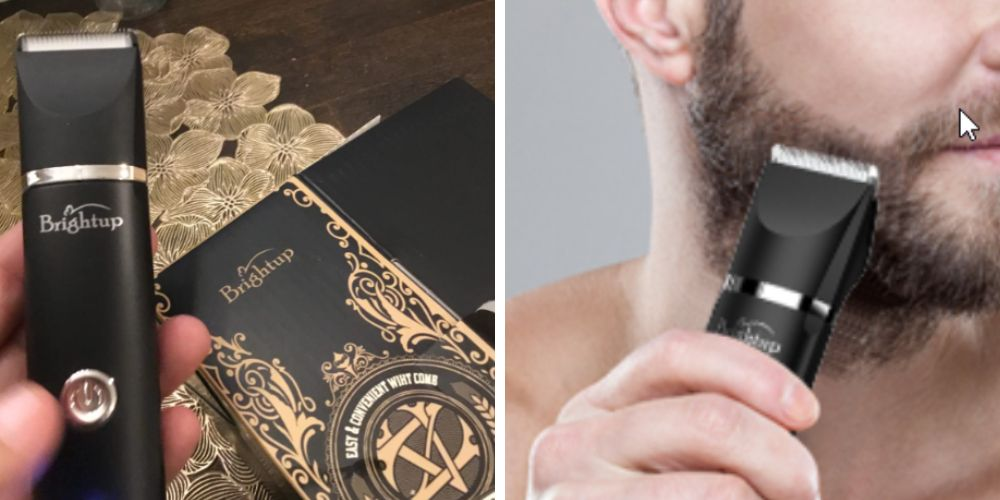 For the bearded brother, a facial hair trimmer is a great gift.
Choose one with adjustable combs to make it easier for him to get just the right length and style he's looking for.
Look for one that's cordless and rechargeable so he can use it anywhere without being tethered to an outlet.
Add in an extra set of blades and a brush for easy cleaning, which he'll appreciate.
Show your brother you care with a quality facial hair trimmer!
For the Brother Who Loves Watches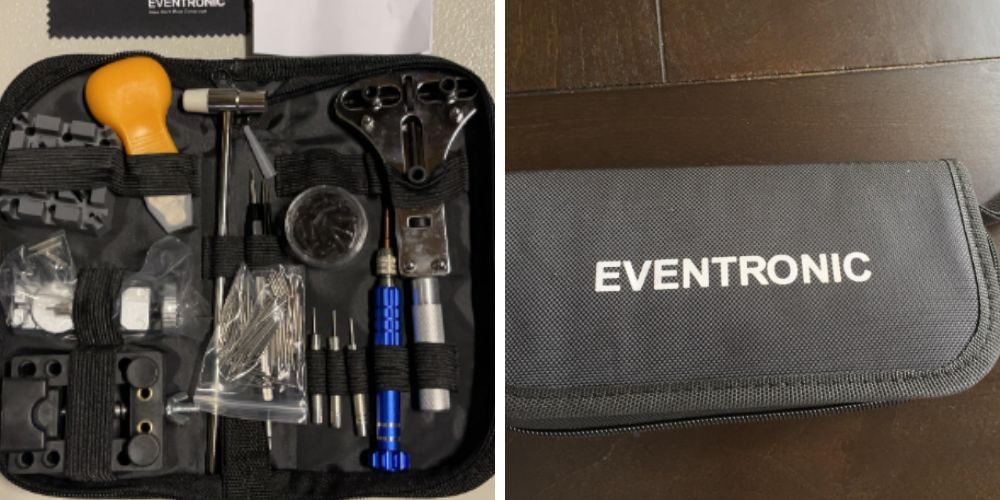 For the brother who loves watches, get him a watch repair kit so he can try his hand at horology. T
his kit comes with all the tools he needs to repair and maintain his favorite timepieces, including a watch case opener, screwdrivers, tweezers, and a spring bar remover.
It also comes with a durable storage case so he can keep all his tools organized and ready for any repairs or maintenance jobs that come up.
Let your brother get creative with a watch repair kit!
For the Brother Who Loves all Things Spicy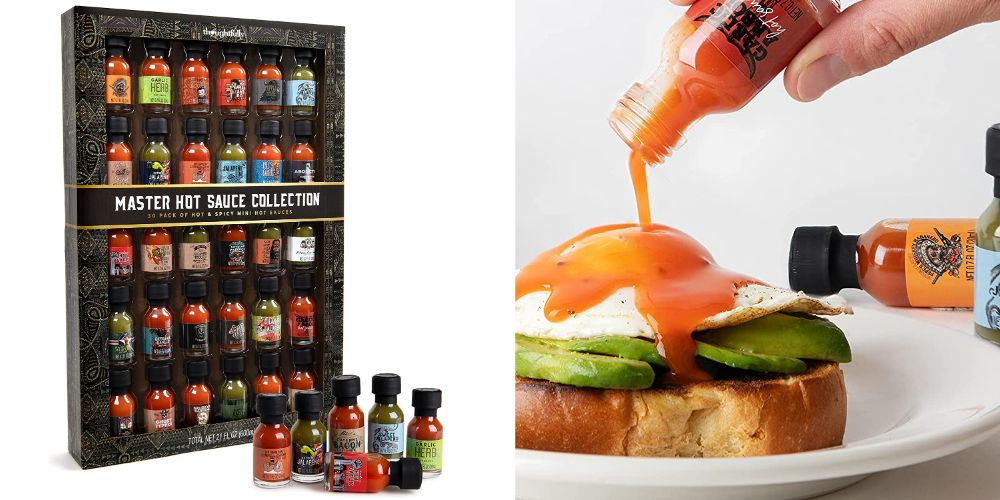 A Thoughtfully Gourmet Master Hot Sauce Collection Sampler Set is a great gift.
This set includes five unique artisanal hot sauces from around the world, including flavors like jalapeno garlic and ghost pepper mango. Each sauce comes in an adorable little bottle that's perfect for gifting.
Plus, the set includes a booklet with flavor profiles and serving suggestions so your brother can explore each sauce to its fullest.
Give the gift of flavor with this fiery hot sauce collection!  These are just some of the many wonderful gifts you can get for your brother.
Final Thoughts
No matter what your brother is into, there's a gift out there for him.
Whether he loves to cook, tinker around the house, or go on wild adventures, you can find something perfect for him.
Show your brother how much you care by getting him a special gift that he'll love and appreciate! Happy shopping!
Other Posts You May Like: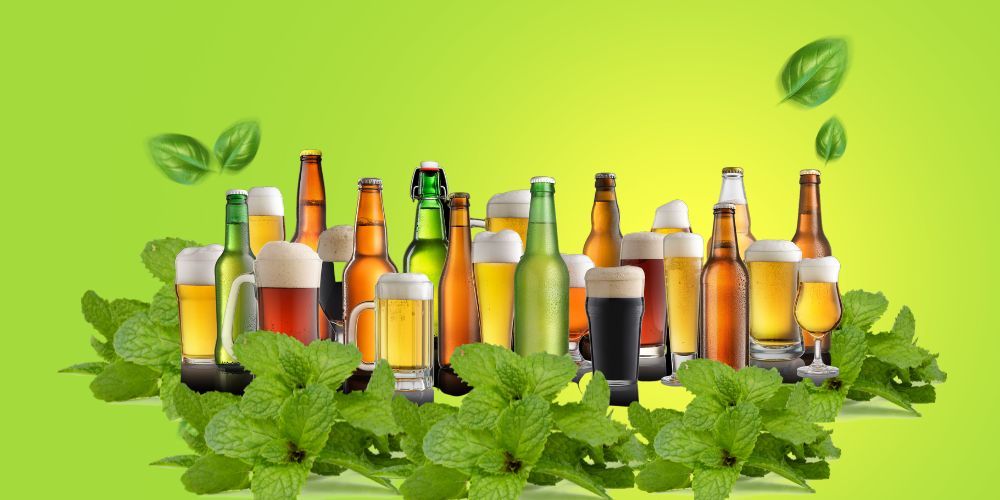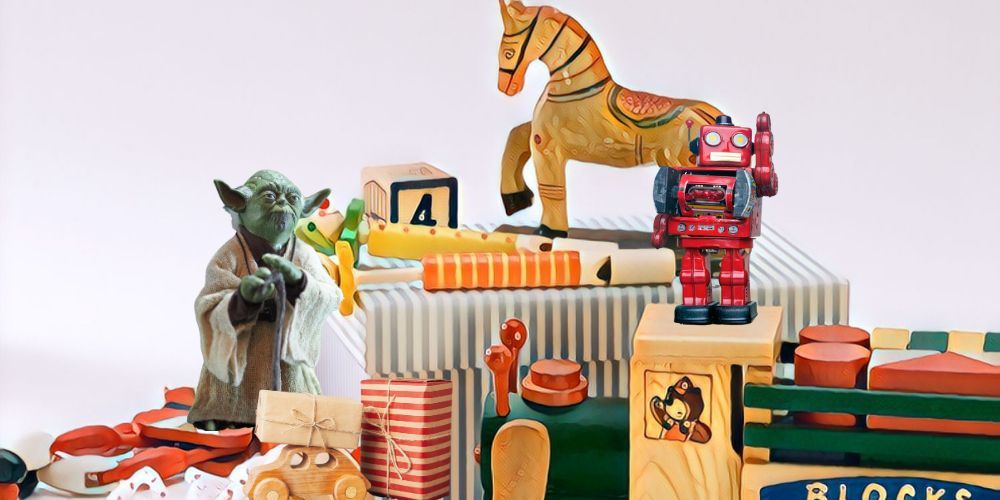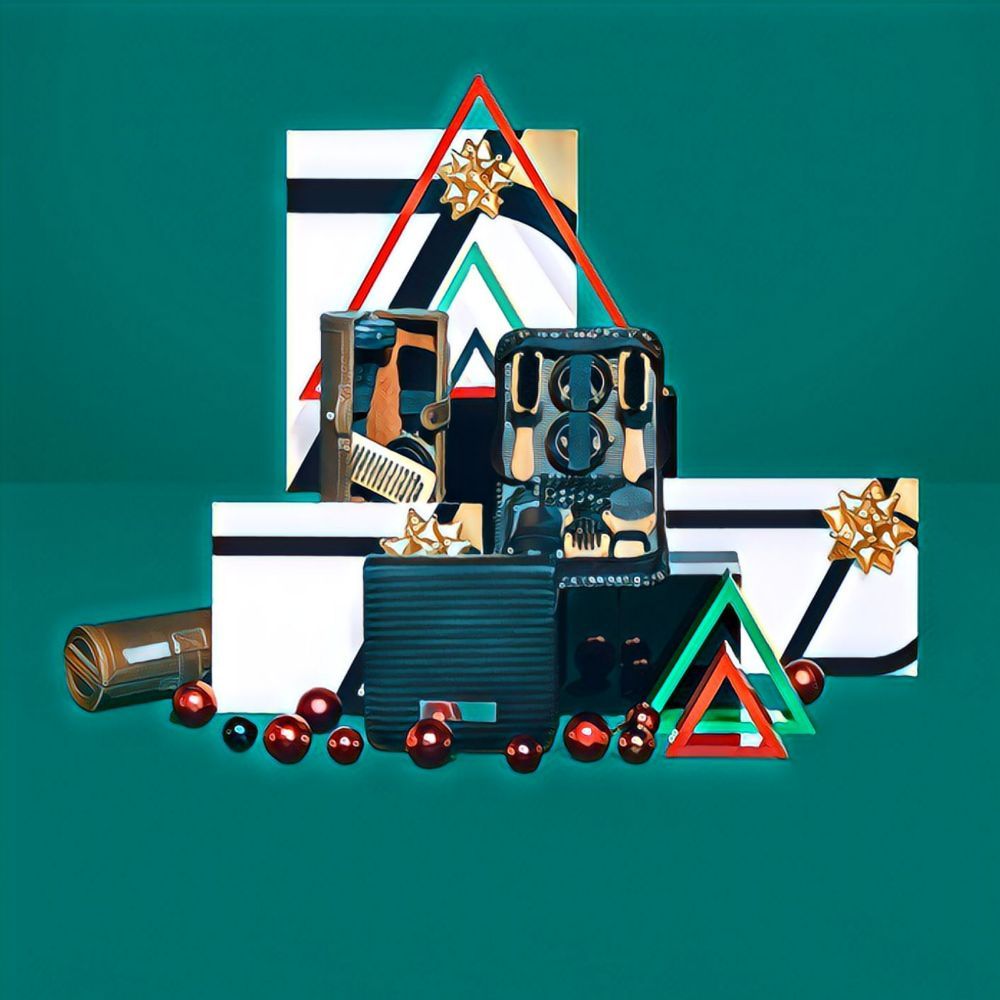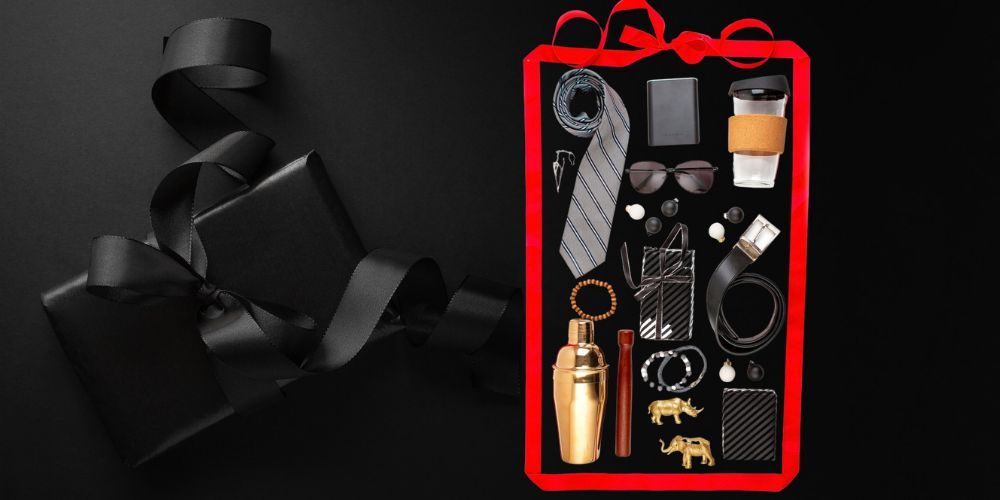 Comments