This post may contain affiliate links, please see our privacy policy for details.
In today's fast-paced world, modern women are constantly on the move, juggling work, travel, and daily life. With a growing need for versatility and organization, a stylish and functional laptop backpack has become an essential accessory. Gone are the days of bland, bulky backpacks that clash with your outfit. Today's laptop backpacks cater to the fashion-forward woman who seeks both style and practicality. From sleek designs to smart storage solutions, these bags provide a seamless blend of form and function. They complement other popular accessories such as travel purses, crossbody purses, black purses, evening purses, and even fanny packs, offering a complete fashion statement while meeting your daily needs.
Key Features to Look for in a Laptop Backpack
When choosing the perfect laptop backpack, there are several key points to keep in mind:
Opt for a backpack with a padded sleeve or compartment to safeguard your laptop from impacts.
Seek out ample storage space, featuring multiple compartments and pockets for seamless organization.
Prioritize comfort by selecting a backpack with padded shoulder straps and ergonomic designs.
Assess the material, considering water-resistant or eco-friendly options based on your preferences.
Factor in your personal style when choosing a backpack, as there are countless designs to suit your taste and requirements.
By focusing on these crucial features, you'll find a backpack that complements your lifestyle while providing protection for your laptop and other essentials. Remember, functionality and style can coexist, allowing you to look and feel fabulous while carrying everything you need with ease!
Leather Laptop Backpack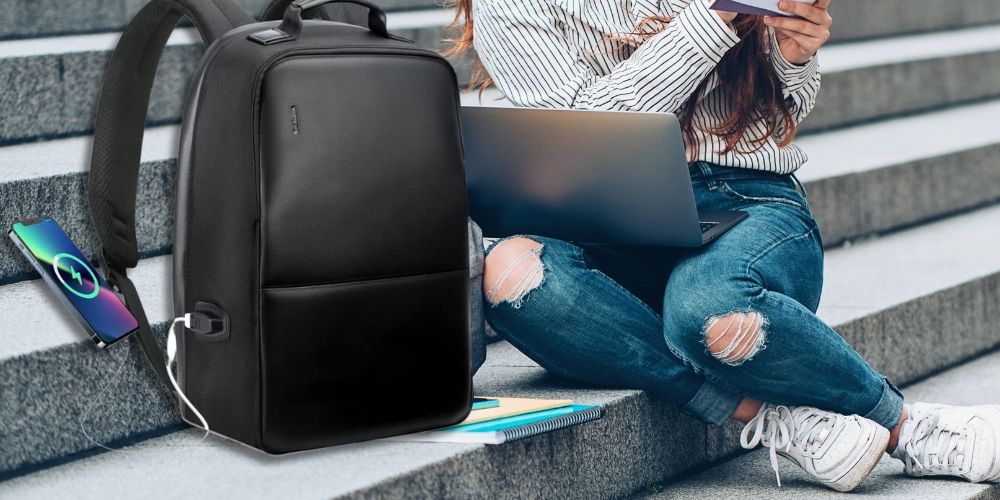 Crafted from genuine leather, this exquisite leather laptop backpack adds a touch of luxury to your daily commute. Its anti-theft design and concealed card slot provide peace of mind, while the quick access side pocket keeps essentials within reach. The separate compartment for your laptop and documents ensures organization without compromising on style.
With padded shoulder straps and a comfortable back panel, this backpack is designed to turn heads, while keeping your belongings safe and sound. Ideal for business meetings, daily commutes, or simply making a statement, the BOPAI Leather Laptop Backpack is the clever choice for the discerning professional.
Travel Laptop Backpack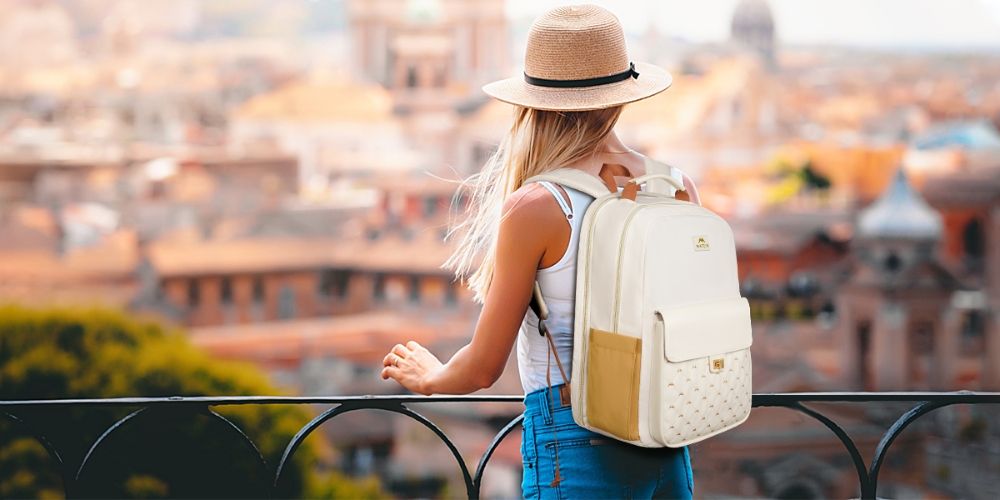 Whether you're journeying around the world or commuting to work, Matein travel laptop backpack is there for you every step of the way. Make your travels a breeze with this stylish and functional bag that keeps all your essentials organized and secure.
With an external USB charging port and hidden anti-theft pocket, power up anytime on the go while protecting valuables from prying eyes - no need to worry about either rain nor shine thanks to its water-resistant material! Rest assured in comfort too; designed with breathable padding plus adjustable shoulder straps for maximum coziness during those epic trips.
Waterproof Laptop Backpack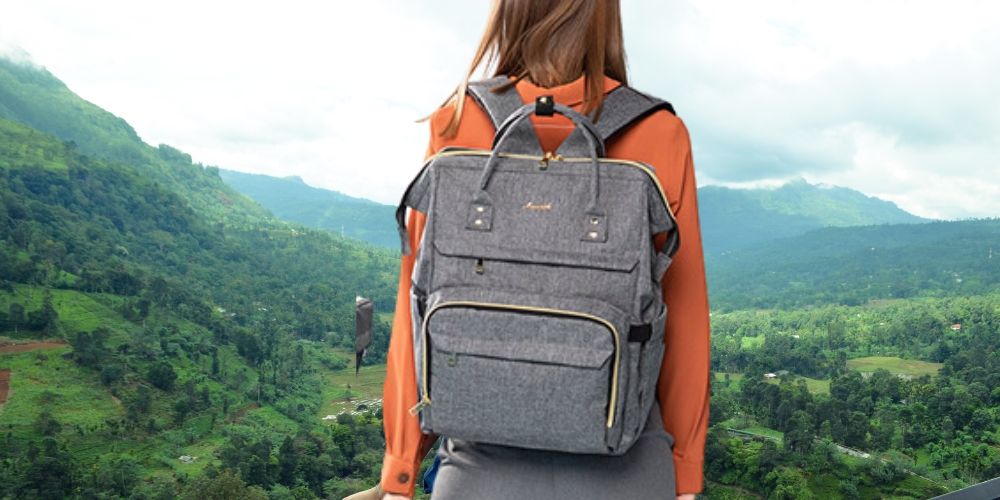 When it's raining cats and dogs, make sure your gear stays safe and dry! Lovevook laptop backpack is the perfect companion when you're out exploring in wet weather; its waterproof material protects all of your valuables from getting soggy.
Plus - with multiple compartments for organization, a hidden anti-theft pocket, padded laptop sleeve to keep computers secure & an ergonomic design so that no backache blues hit on long treks — this backpack ensures you can carry everything worry free.
Slim Laptop Backpack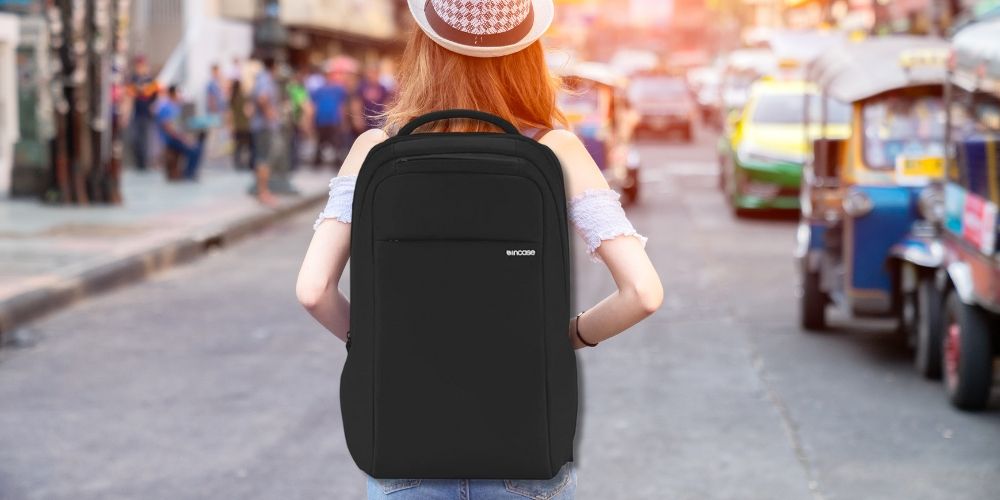 With a slim profile, this backpack is sleek and stylish without sacrificing practicality. Multiple compartments and a padded laptop sleeve make it easy to stay organized on-the-go. The durable 840D nylon material ensures that your backpack will withstand the test of time, no matter where your travels take you.
Adjustable padded shoulder straps and a ventilated back panel provide unparalleled comfort, even during long commutes or busy days on campus. Whether you're a busy professional, a student, or just someone who needs a reliable and stylish backpack for daily use, the Incase ICON Slim Backpack has got you covered.
Small Laptop Backpack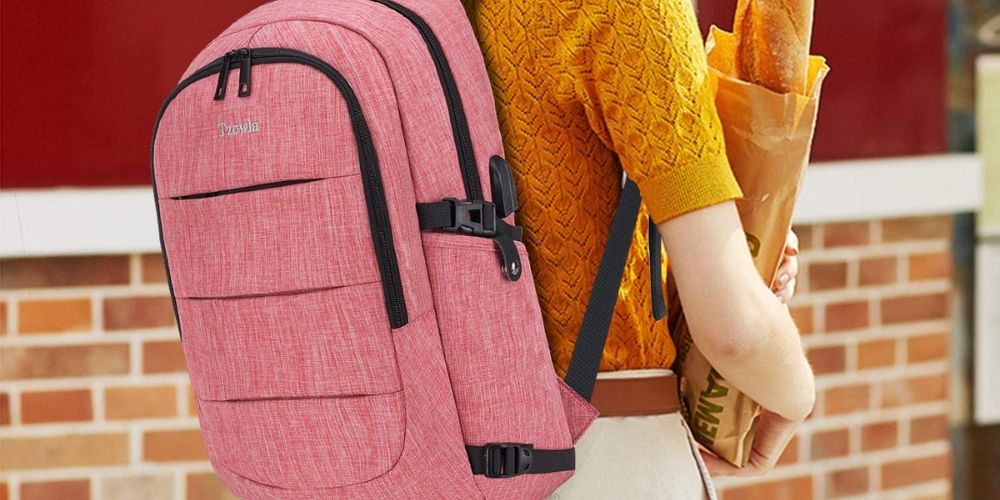 The Tzowla laptop backpack has an anti-theft design that will keep your belongings safe, while its practical card slot & quick access side zip pocket make it easy to grab whatever you need in an instant. And since this stylish pack is designed with comfort in mind - featuring padded shoulder straps, interior laptop sleeve, and back panel – even long days of carrying won't be so tough on tired shoulders.
Perfect for everyday trips or traveling students, don't miss out on having a backpack that both looks good AND has all the features necessary for keeping laptops up 15.6 inches secure!
Designer Laptop Backpack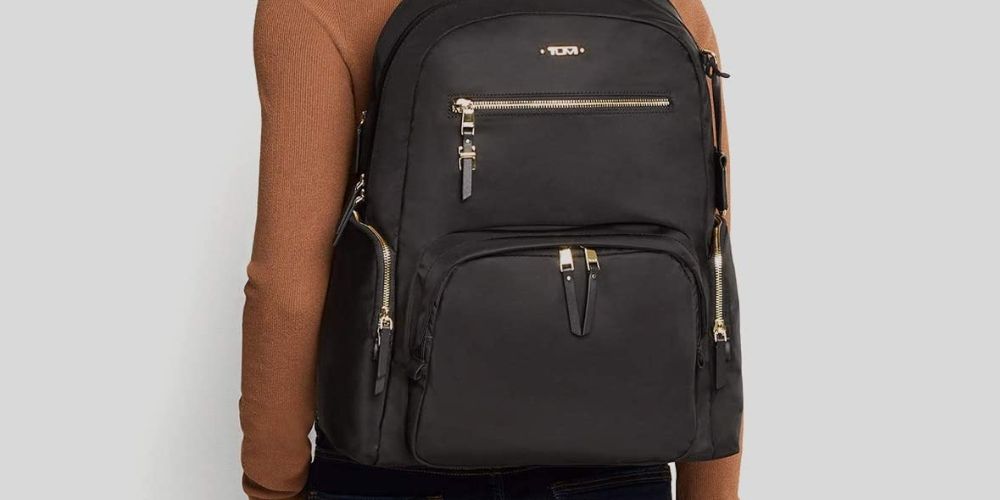 The TUMI voyageur Carson laptop backpack is made with high-quality nylon material and a sleek design, this backpack is perfect for the fashion-conscious individual who also values practicality. Its multiple interior compartments and laptop sleeve provide ample storage space for all your essentials, while the padded shoulder straps and back panel ensure comfortable wear all day long.
Plus, with its anti-theft design, you can rest easy knowing your belongings are safe and secure. The practical card slot and quick access side pocket make it easy to grab your phone or wallet on the go. This backpack is perfect for daily commuting and fashion-forward professionals who want to make a statement.
Stylish Laptop Backpacks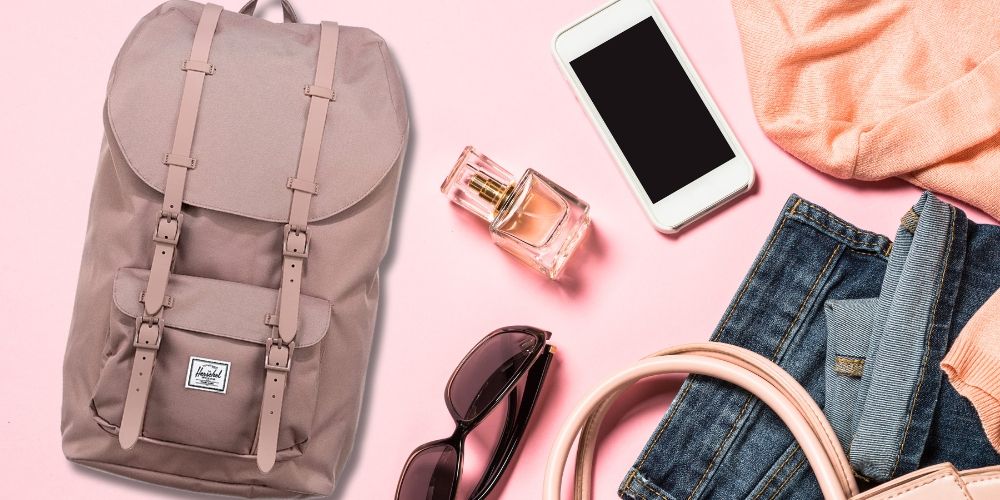 The Herschel Little America backpack is the perfect combination of style and functionality. It features fashionable magnetic strap closures, and a discreet front pocket to store all your valuables securely and cozily tucked away in its padded laptop sleeve (which can fit 15-inch laptop).
With air mesh back padding and adjustable shoulder straps, you'll be able to carry this trusty companion everywhere with ease! A perfect pick for students on-the-go or busy professionals who value both fashionability and practicality.
Cute Laptop Backpacks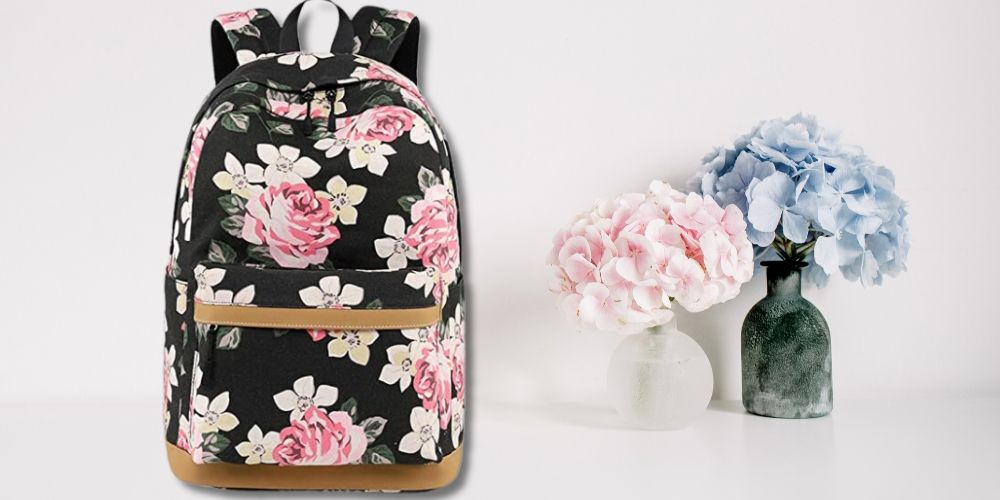 This laptop bag has an adorable floral pattern, this backpack is perfect for adding a touch of style to your everyday look. Its multiple compartments provide ample space for all your essentials, while the USB charging port allows you to stay connected on the go.
Plus, with its water-resistant material and anti-theft design, you can confidently carry your belongings without fear of damage or theft. The practical card slot and easy access side pocket make it easy to access your essentials on the go, while the padded shoulder straps and back panel ensure comfortable wear all day long.
Large Laptop Backpacks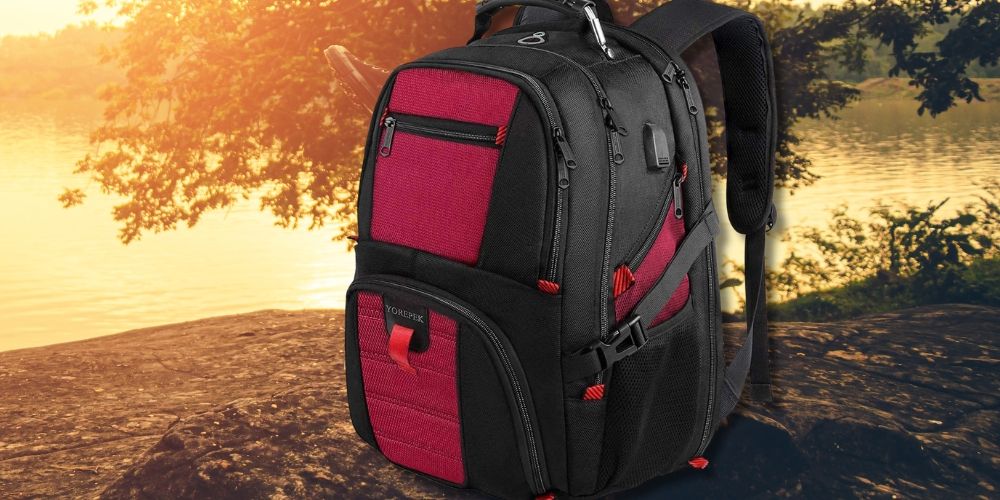 Get ready for a world of convenience with the large laptop backpack! With its cavernous capacity, this backpack can store all your must-haves (and then some). Plus, it's TSA-friendly and water-resistant to protect not only your belongings but also your peace of mind.
And if that weren't enough? A USB charging port helps keep you connected on the go while extra features like quick access pockets make sure every journey is comfortable—no matter how long they are. Whether jetting off abroad or heading back to school, this dynamite bag has got you covered!
Tactical Laptop Backpacks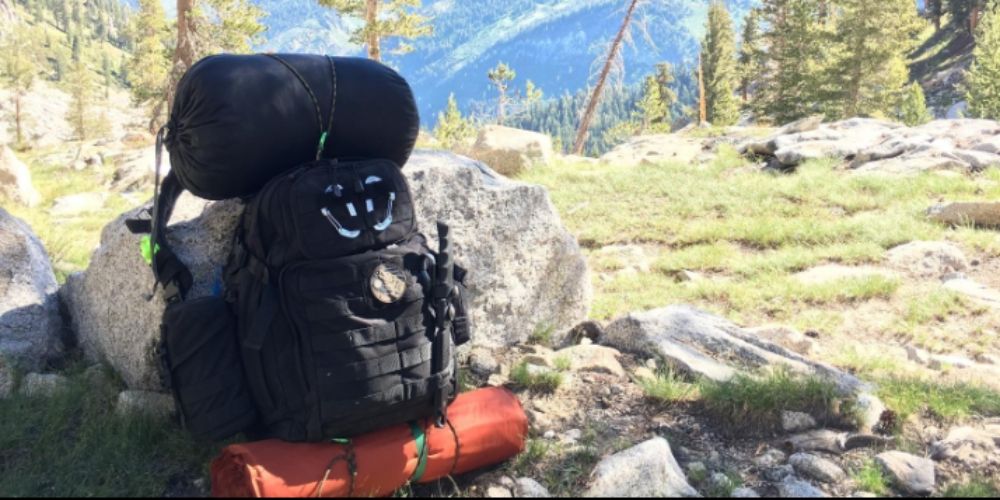 For the toughest of challenges, look no further than the 5.11 tactical laptop backpack! Constructed from 1050D nylon and MOLLE webbing for maximum durability, this backpack is ready to take on any adventure you throw at it. Packed with clever compartments – including a hydration pocket, quick access side zip pockets & adjustable shoulder straps - plus a padded laptop compartment keep all your gear organized without sacrificing comfort or convenience on those long treks outdoors.
Professional Laptop Backpack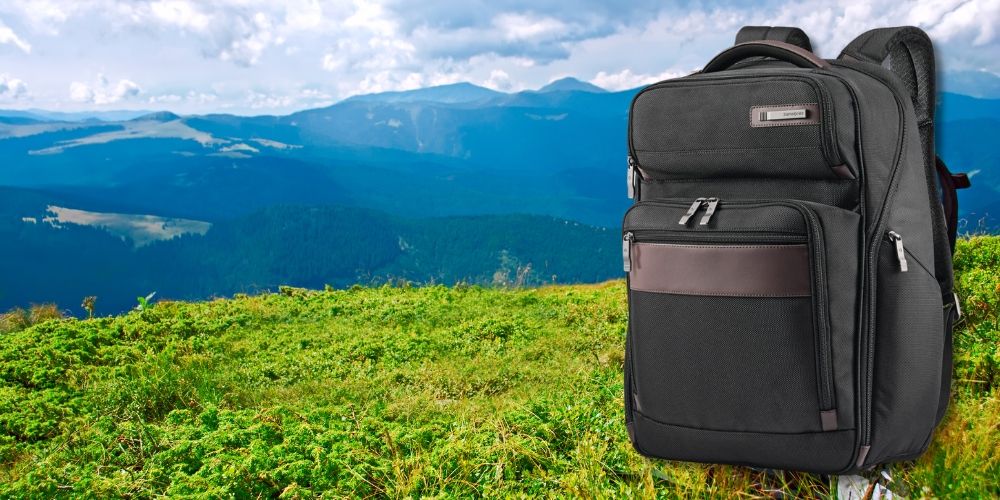 The Samsonite Kombi business backpack exudes sophistication with its sleek design and durable ballistic nylon material. Multiple interior pockets allow for easy organization of all your essentials, while the padded laptop sleeve keeps your device safe and secure. The practical card slot and quick access side pocket make it easy to access for your go-to essentials. The padded shoulder straps and back panel ensure comfortable wear, even during long business meetings or daily commutes.
Convertible Laptop Backpack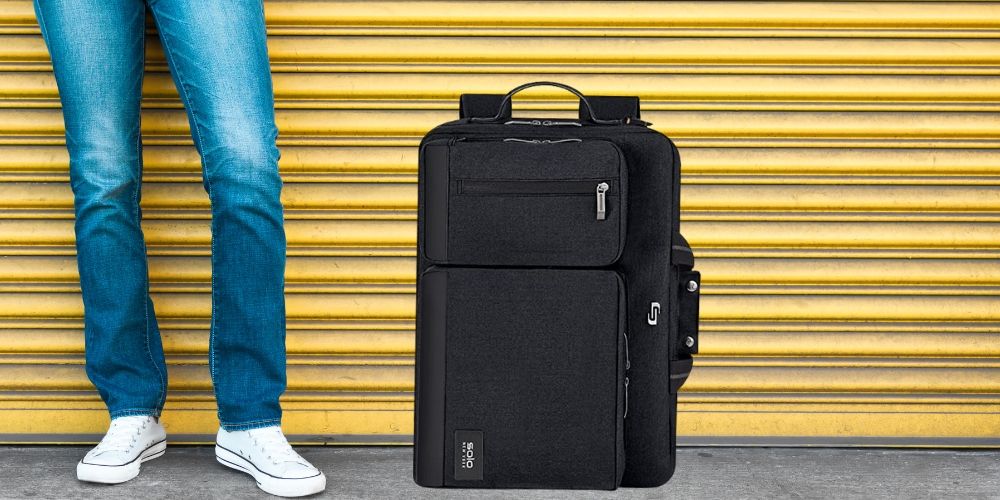 For the constantly-on-the-go individual, look no further than the Solo Duane hybrid briefcase. This innovative and versatile bag easily transforms from a backpack to a briefcase or messenger with ease. Not only is it made of durable polyester fabric that boasts an anti-theft design, but also features plenty of compartments including a dedicated laptop sleeve and front zippered pockets so all your essentials are secure yet always accessible. With padded adjustable straps plus back panel padding - comfort comes as standard too!
Laptop Backpack with USB Charging Port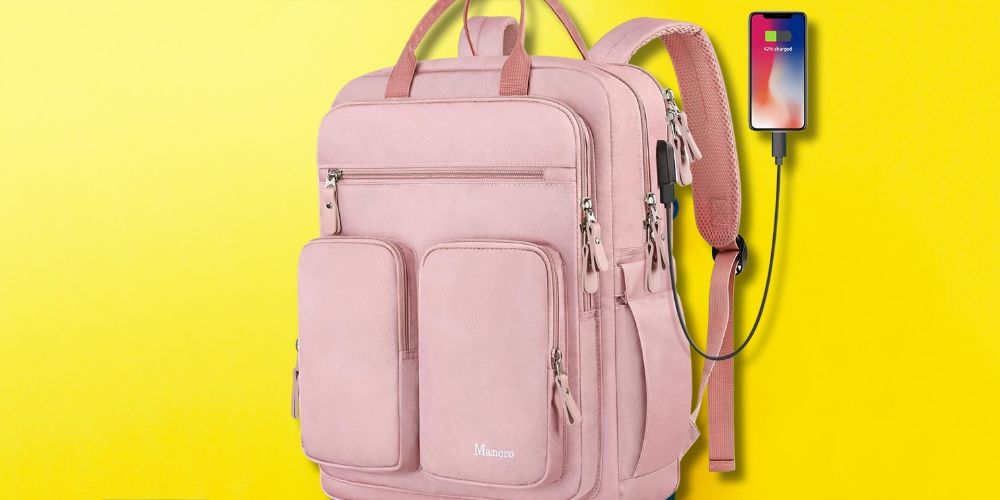 Never worry about running out of juice again with the Mancro Laptop Backpack! It's got you covered for those long days on-the-go, equipped with a USB port to keep your devices charged and an anti-theft system – complete with combo lock – to protect all your valuables. Its durable water-resistant lining and ultimate comfort make it perfect as both a daily use bag or travel companion; no matter if students, professionals, or commuters - this backpack has something for everyone.
Anti-theft Laptop Backpack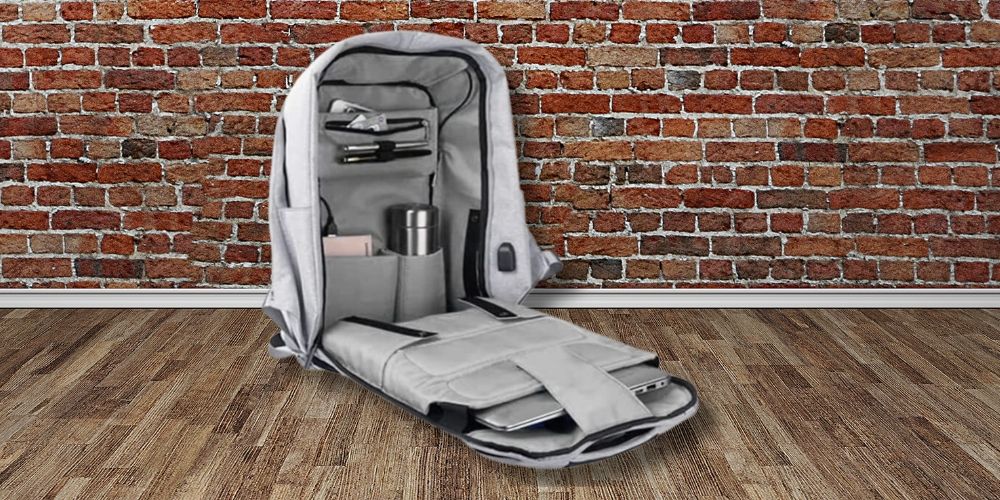 Worry no more about leaving your valuable possessions unsecured while you're on the go. This anti-theft laptop backpack will look after them for you. With hidden zippered pocket and reflective stripes, this roomy bag provides superior protection - plus it's comfortable with its padded shoulder straps and back panel too. And if that wasn't enough to make sure all of life's essentials stay safe, it also offers a USB charging port so devices can remain powered up during those busier days.
Wheeled Laptop Backpack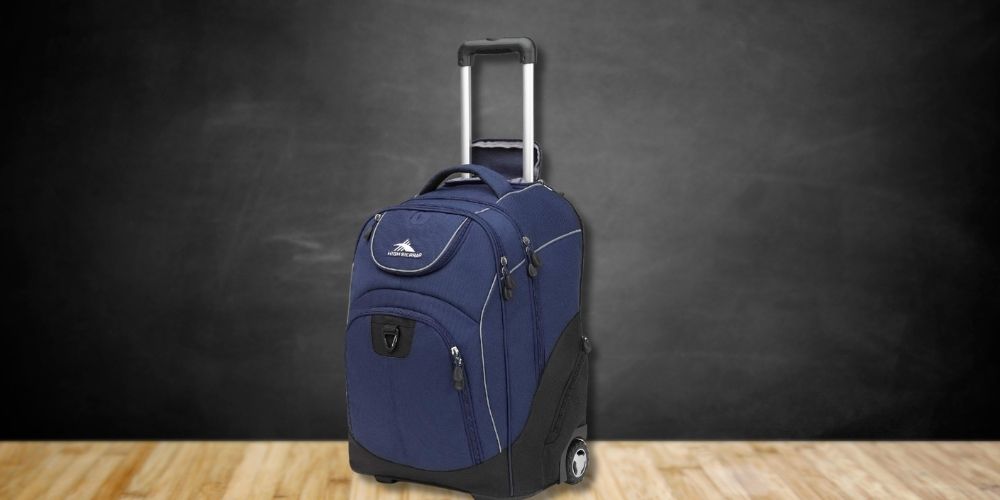 The perfect companion for the jetset adventurer, the High Sierra freewheel wheeled laptop backpack can tackle any terrain with its smooth rolling design and super durable wheels. With multiple compartments to keep everything neat & organized – plus a convenient telescoping handle and tucked-away padded shoulder straps - you'll be ready to zoom off at a moment's notice and make your life easier.
Eco-Friendly Laptop Backpack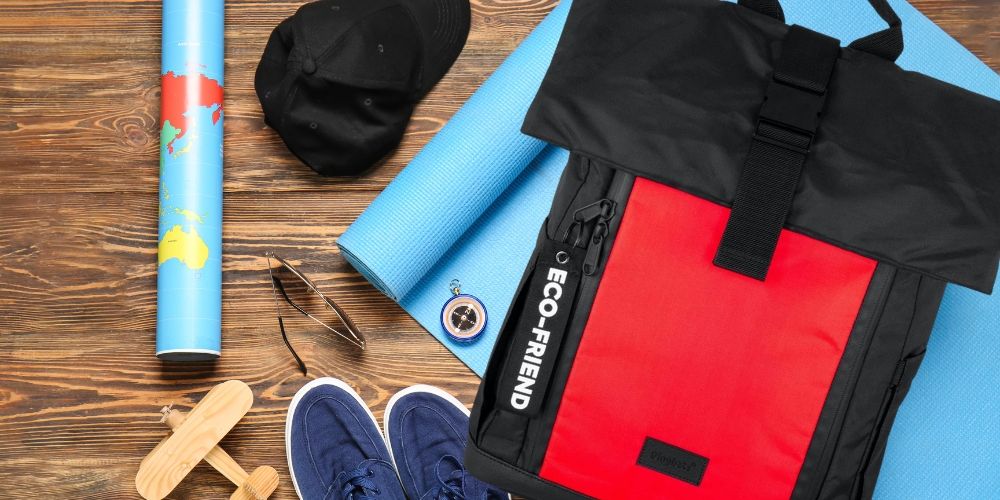 Get ready to make an eco-friendly fashion statement with this recycled PET laptop backpack! Not only is this bag stylish, but it's a sustainable choice as well - crafted from recycled plastic bottles that have been repurposed into something new.
With multiple compartments and padded shoulder straps, you'll be comfortable while carrying your everyday items in style. And don't forget about those handy water bottle holders so you stay hydrated on the go…this bag has all bases covered for both form and function.
Ergonomic Laptop Backpack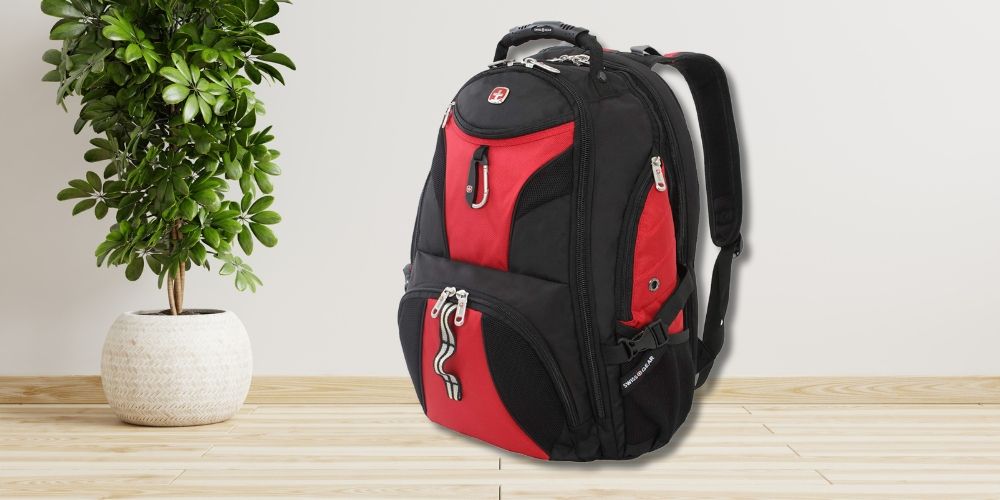 The SwissGear 1900 ScanSmart laptop backpack is TSA-friendly and has a luggage sleeve for easy attachment to your suitcase handle, so you can navigate airports and train stations with ease.
It also features multiple compartments and a padded laptop sleeve to keep your belongings organized and secure. And with padded shoulder straps and a back panel with airflow ventilation, you can stay comfortable and cool on even the longest journeys.
Canvas Laptop Backpack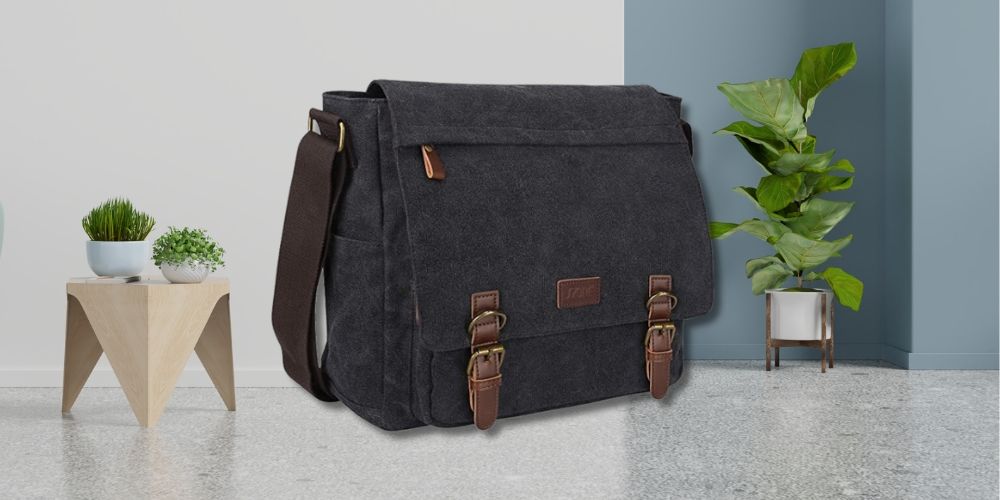 This canvas laptop backpack is made with high-quality canvas material, this backpack boasts a vintage design that will complement any outfit. It also features multiple compartments to keep all your essentials organized, and a padded laptop sleeve to keep your device safe and secure.
Comfort is also a top priority, as the backpack comes with padded shoulder straps and a back panel to ensure you can wear it all day long with ease. Ideal for students, casual use, and daily commuting.
Nylon Laptop Backpack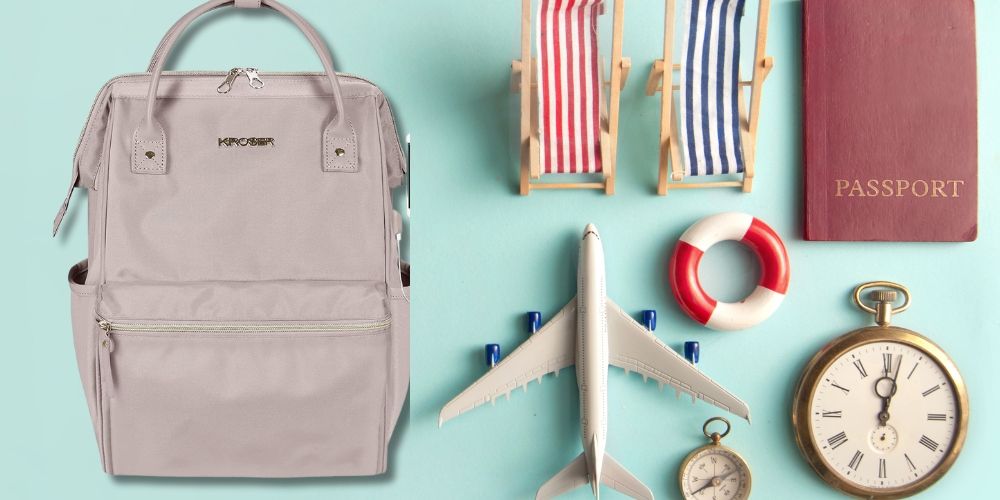 The Kroser laptop backpack is the perfect choice for the busy bees out there! Made with durable nylon material and water-repellent fabric, this backpack is tough enough to withstand even the toughest of commutes. It comes equipped with spacious main compartment to store all your essentials and a built-in USB charging port to keep your devices powered up on the go.
And let's not forget about the anti-theft design, which features hidden zippers and a practical card slot to keep your belongings safe and secure. Plus, the padded shoulder straps and back panel provide added comfort to make your daily commute a breeze. Whether you're a student, a professional, or simply looking for a reliable backpack for daily use.
Vegan Leather Laptop Backpack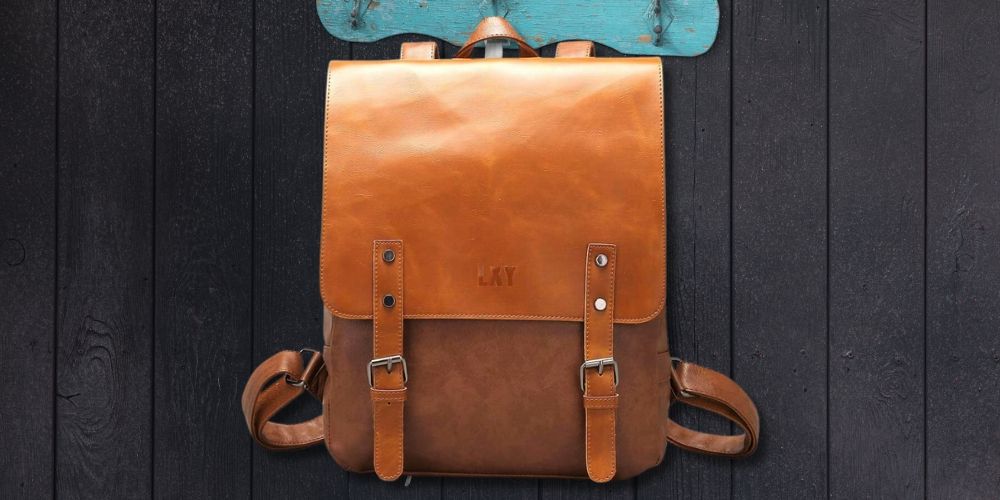 This laptop backpack is crafted with high-quality vegan leather, this backpack boasts a vintage design and multiple compartments to help you stay organized on the go. With a padded laptop sleeve and comfortable shoulder straps and back panel, your laptop and other essentials will be safe and secure, no matter where your busy day takes you.
Plus, the anti-theft design with a card slot and quick access side pocket ensures that your valuable belongings are protected. Ideal for professionals and students alike, this backpack is a smart and stylish choice for anyone looking for an ethical and functional option.
Extra Large Laptop Backpack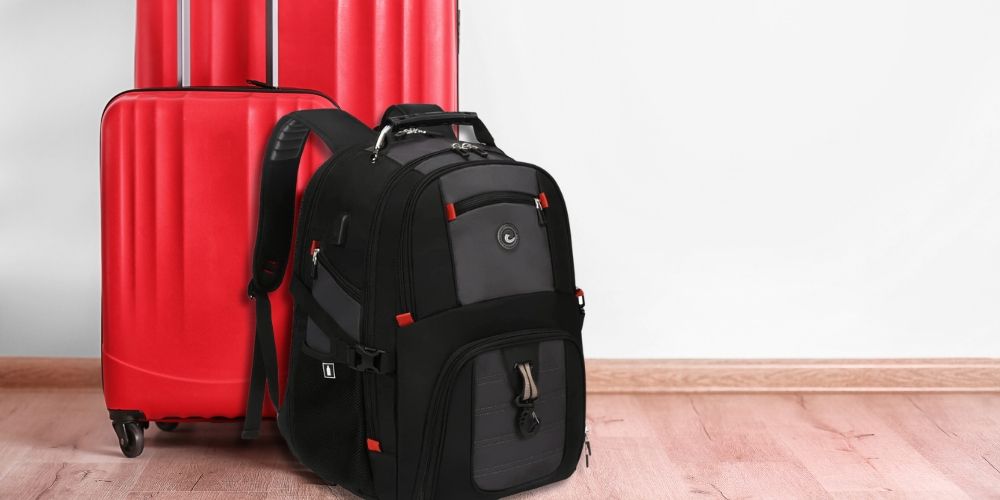 Shrradoo backpack is equipped with multiple compartments and a separate laptop compartment and other essentials plus a secure TSA-friendly design, USB charging port, water-resistant material, and padded shoulder straps with airflow ventilation - this backpack is perfect whether you're traveling or just need heavy loads of carrying comfort.
Business Laptop Backpack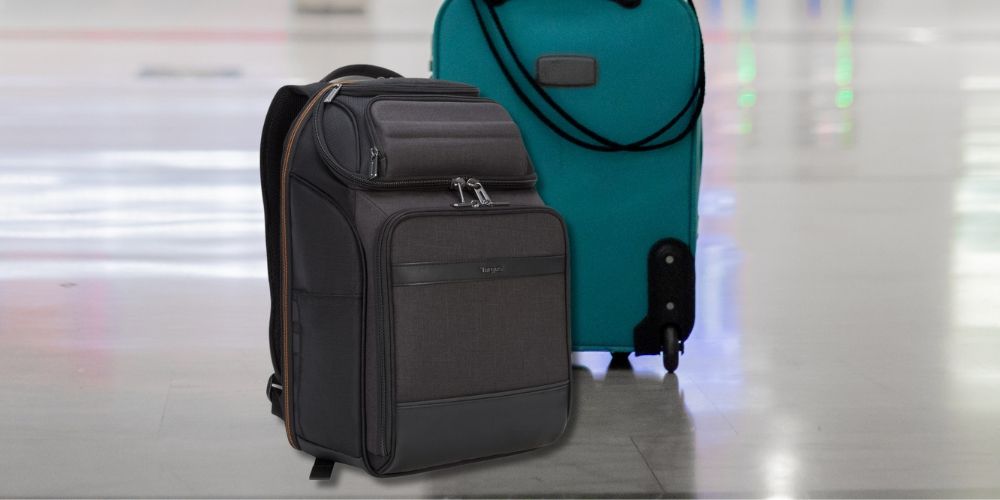 The Targus backpack for laptop is your perfect companion for business and beyond. This professional, organized design offers you the best of both worlds – plenty of compartments to contain all your essentials with room to spare; plus a trolley strap so it can come along wherever work takes you!
And what's more? Comfort-wise, this backpack has got the goods: shoulder straps that are soft on shoulders (and won't dig in), an anti-theft feature for extra peace of mind and little touches such as a card slot and quick access side pocket make life just that bit easier.
Vintage Laptop Backpack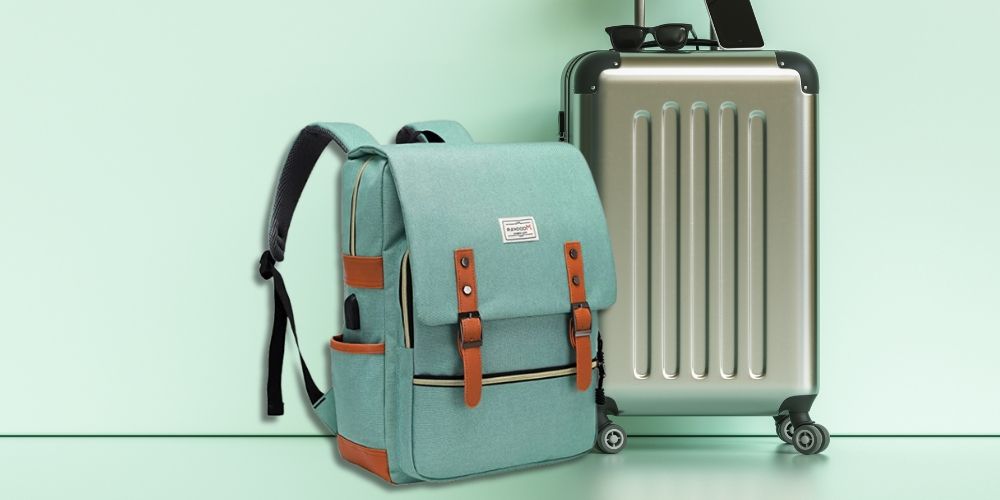 Take your style to the next level with Modoker's Vintage Laptop Backpack! This hands-free, hassle-free laptop bag has all the modern features you need for a busy day – USB charging port to stay connected on-the go, multiple compartments and padded laptop sleeve for organization, plus comfy shoulder straps and back panel that make it easy to carry. It's perfect for students navigating campus or casual use commuting around town - get ready to experience maximum function combined with classic good looks!
Student Laptop Backpack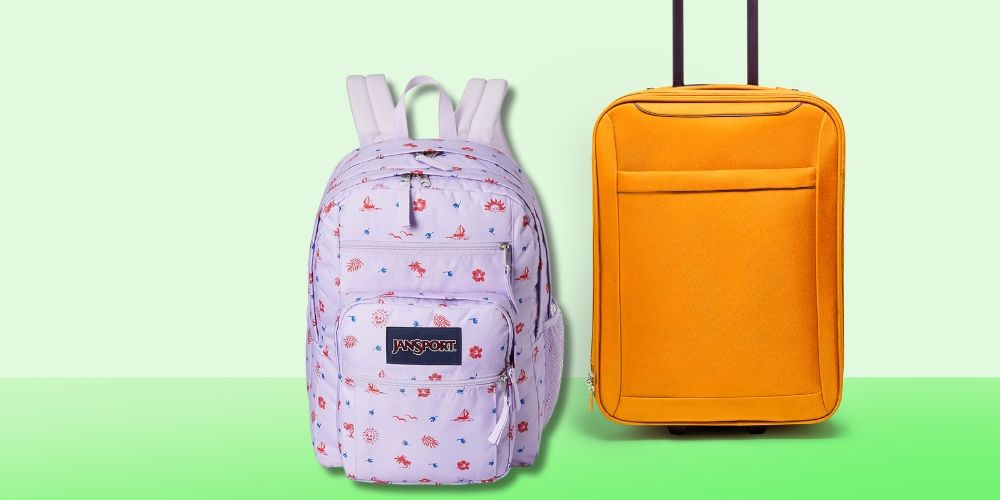 The JanSport Big Student Backpack offers large storage compartments and plenty of space for all your gear. Plus, its padded laptop sleeve keeps laptops safe while traveling - perfect if you're on the go with school or on short trips.
Comfort is guaranteed as well: enjoy added cushioning from the S-curve shoulder straps and back panel so carrying this bag around won't be hard work at all! Keep life simple by grabbing one now; it's ideal for students, everyday use, AND those last-minute getaways too!
Outdoor Laptop Backpack
Fjallraven Kanken Laptop Backpack is crafted from high-quality Vinylon F materials and designed with an iconic timeless look, this backpack is built to last. And thanks to comfortable shoulder straps plus extra handles so can carry it all day without feeling weighed down – perfect for those early morning classes right up until late night meetings.
Anti Theft Laptop Backpack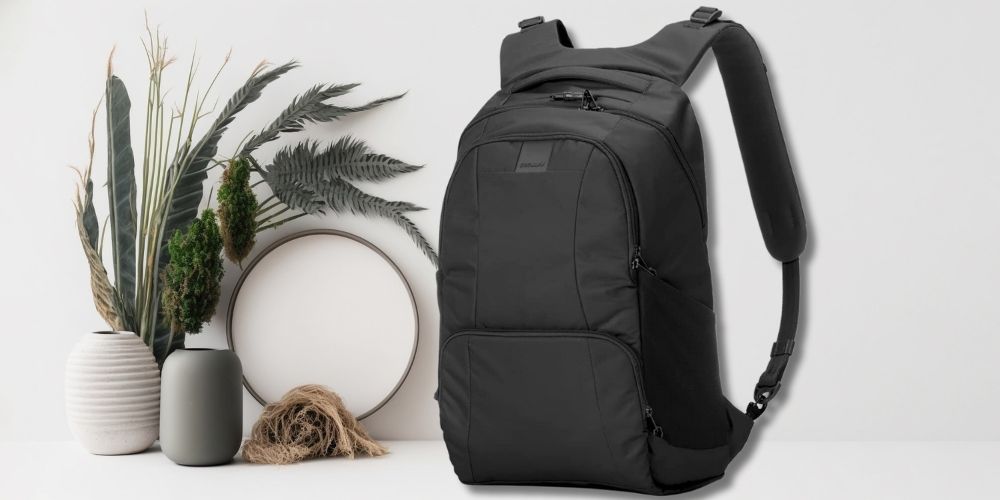 Keep your personal possessions and information safe on the go with Pacsafe's backpack! This clever bag features one interior pocket with RFID protection, multiple compartments, and a padded laptop sleeve so you have room for even smaller essentials items. And don't worry about dreaded backpack fatigue - this versatile pack has ergonomically designed straps to keep it comfy no matter how much stuff is inside!
Laptop Backpack with Water Bottle Holder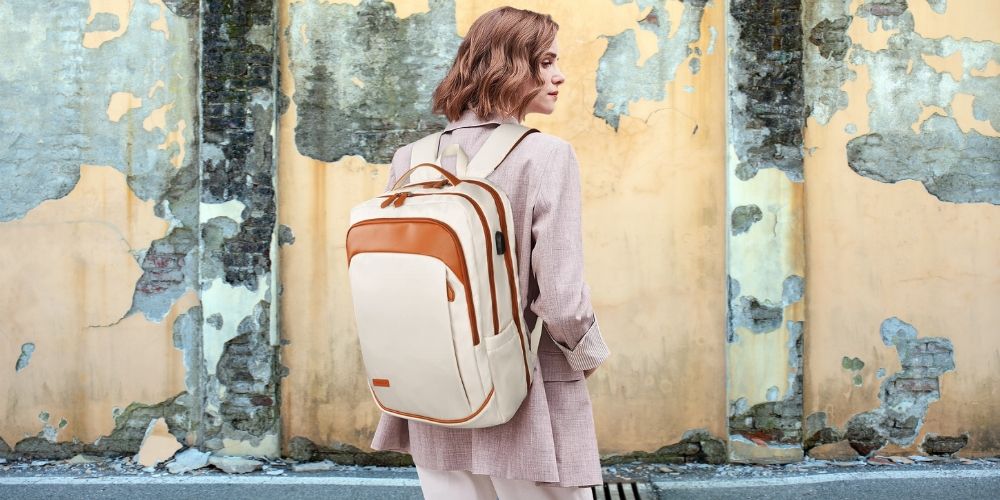 On-the-go music listening is a breeze with its external headphone port, and you never need to worry about your phone running out of juice thanks to the USB charging port. Plus, it's crafted from water-repellant materials so all your belongings stay safe in even wet weather conditions.
Pack up everything easily – there are multiple compartments plus a dedicated compartment that fits laptops, water bottles, and even the umbrella - then take off into adventure land while feeling comfortable courtesy of cushioned shoulder straps and back panel!
Commuter Laptop Backpack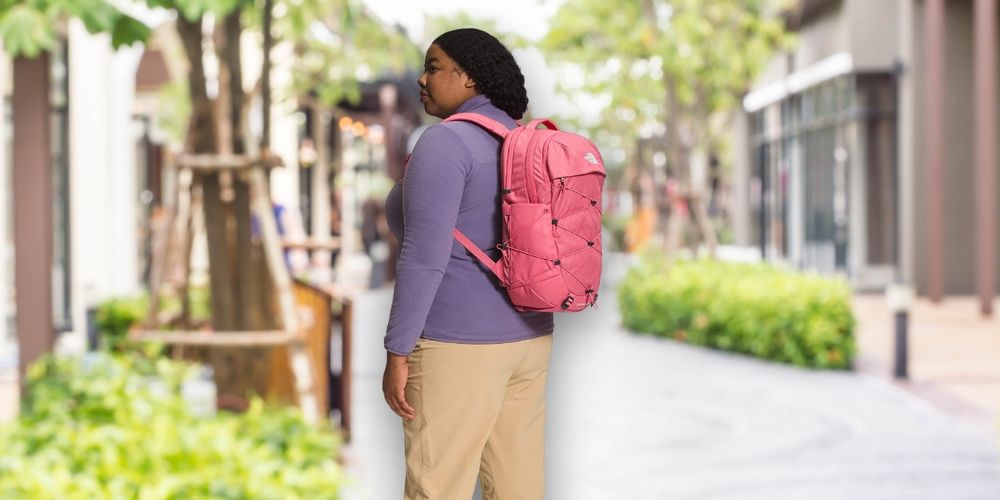 The North Face women's borealis commuter laptop backpack is a versatile backpack that features reflective accents that enhance your visibility during low-light conditions, multiple compartments that provide a roomy interior for all your essentials, and a padded laptop sleeve that keeps your device safe and secure. The backpack also comes with comfortable padded straps and a ventilated back panel, ensuring a comfortable fit during extended use. Perfect for students, daily use, and outdoor activities, this backpack is a must-have for anyone looking for a reliable and stylish accessory.
Lightweight Laptop Backpack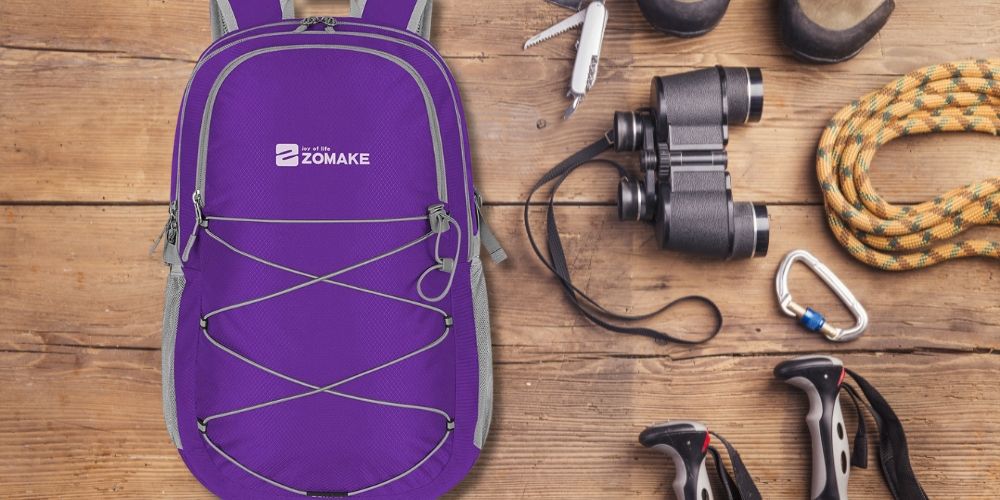 Perfect for day trips and outdoor activities, the Zomake Ultra Lightweight Packable Backpack is the ultimate companion for those on-the-go. Crafted with ultra-lightweight yet water-resistant material, this backpack has multiple compartments and one exterior pocket to keep all your essentials organized. The breathable mesh shoulder straps provide ultimate comfort, while its foldable design makes it easy to store in your suitcase or even a tote bag.
Ergonomic Laptop Backpack
Upgrade your look and maximize convenience with the awesome Deuter Giga Laptop Backpack! This ergonomically designed bag is perfect for anyone who needs ultimate comfort when on-the-go.
Featuring multiple compartments, interior pockets, a padded laptop sleeve, adjustable shoulder straps, and a specialized ventilation system - you won't find better style or practicality elsewhere. Perfect for professionals, students or everyday adventurers; invest in this must-have backpack today to experience not only comfortable wear but trendsetting fashion too!
Laptop Backpacks for Women FAQ
What size laptop backpack do I need?
To determine the ideal size for your laptop backpack, first measure your laptop's dimensions (length, width, and depth). Choose a backpack with a dedicated laptop compartment that is slightly larger than your device. Most backpacks will mention their laptop compatibility in inches, such as 13", 15", or 17". Keep in mind your other needs, such as space for accessories, clothes, or books, when selecting the backpack size.
What material should I choose for my laptop backpack?
The material of your laptop backpack should be durable, water-resistant, and lightweight. Some popular options include nylon, polyester, and canvas. Nylon and polyester are strong and water-resistant, while canvas offers a more casual, eco-friendly aesthetic. Leather backpacks are stylish and durable but can be heavier and more expensive.
How do I maintain my laptop backpack?
To maintain your laptop backpack, clean it regularly by wiping it down with a damp cloth to remove dirt and stains. For a more thorough cleaning, follow the manufacturer's instructions, which may include hand washing or machine washing on a gentle cycle. Air dry the backpack, avoiding direct sunlight to prevent color fading. Regularly check for loose threads, broken zippers, or other signs of wear, and repair them as needed.
Where to buy a laptop backpack?
Laptop backpacks can be purchased from various retailers, including department stores, luggage shops, electronic stores, and online marketplaces like Amazon, eBay, or dedicated backpack websites. Buying from a reputable retailer ensures you receive a high-quality product with a proper warranty.
Who makes the best laptop backpack?
There is no one-size-fits-all answer to this question, as the best laptop backpack depends on your specific needs and preferences. However, some renowned brands known for making excellent laptop backpacks include Tumi, Samsonite, Herschel, Timbuk2, and Osprey. Consider factors like durability, style, organization, and comfort when choosing the best laptop backpack for you.
How to protect a laptop in a backpack?
To protect your laptop in a backpack, ensure the backpack has a dedicated, padded laptop compartment. You can also use a laptop sleeve for extra protection. Make sure to pack the laptop securely, so it doesn't move around in the backpack. Avoid overpacking your backpack, as excessive weight or pressure could damage the laptop.
Which laptop backpack is the best?
The best laptop backpack depends on individual preferences, including style, size, organization, and comfort. Some top-rated laptop backpacks are the Tumi Alpha Bravo, Herschel Little America, Timbuk2 Authority, and Osprey Nebula. Before making a decision, consider your needs and research different backpack features to find the one that suits you best.
Final Thoughts
In conclusion, finding the best laptop backpacks for women that are both stylish and functional is essential for work, travel, and everyday use. With the 30 options we presented, you can choose the one that best suits your needs and personal style. Whether you need a backpack for a business trip or a tote bag for a day out, there is a laptop bag on the market that will cater to your specific needs. We encourage you to explore our suggested products and share your favorite laptop backpacks and experiences in the comments section below.
Comments