This post may contain affiliate links, please see our privacy policy for details.
When it comes to personal care, building a routine that's both effective and enjoyable is key. By stocking up on the right tools and products, you can elevate your self-care game and make everyday beauty more of a pleasure than a chore. From skincare to haircare to oral care and more, here are 21 must-have personal care items every woman should have in her arsenal.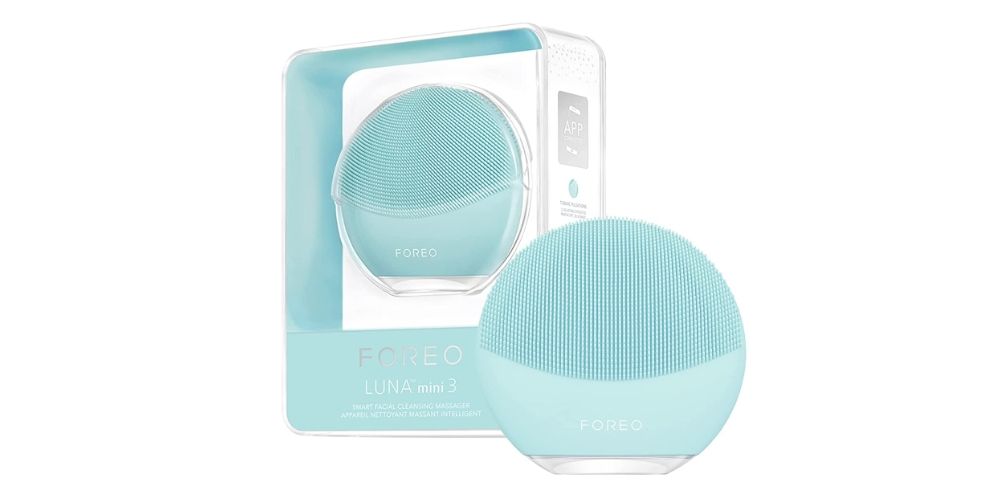 Meet your new BFF in skincare - the Foreo Luna Mini 3! This game-changing facial cleansing brush is designed with sonic vibrations and silicone bristles to give your face the deep clean it deserves.
Perfect for daily use, this miracle worker helps enhance your skin's texture and radiance - you'll be glowing in no time!
People are raving about its ease of use, hygienic design, and incredible dirt and oil-busting power.  But be warned, it's an investment in your skin and may not be for everyone - some find the vibrations a tad too strong.
Pro tip: Combine this dynamo with a nourishing serum post-cleanse, and bask in compliments about your fabulous skin!  Trust us, Foreo is nailing the skincare game!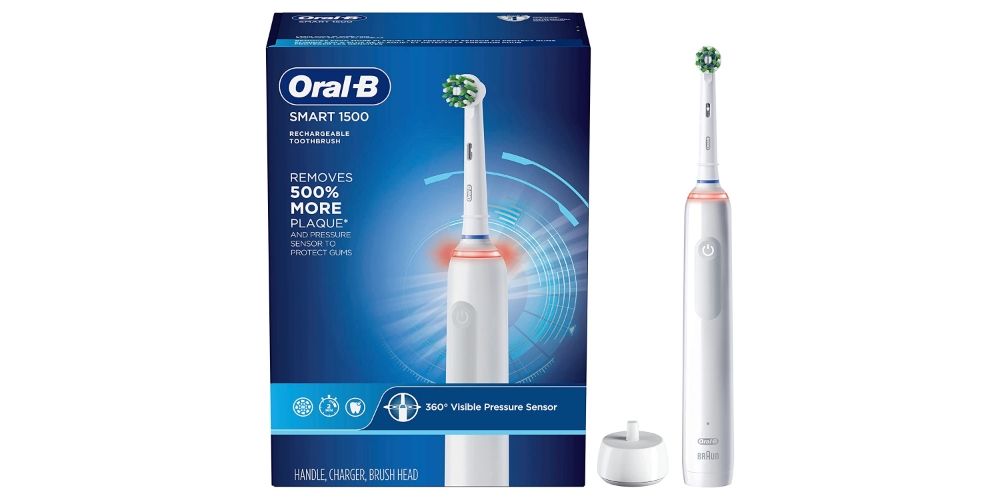 Ditch your regular toothbrush and amp up your dental game with the Oral-B Pro 1500 Electric Toothbrush! Say goodbye to plaque, as this super-charged toothbrush removes a whopping 500% more plaque than a manual toothbrush, leaving your teeth and gums in the care of cutting-edge dental and craniofacial research.
With its 3D Cleaning Action, the Oral-B Pro 1500 oscillates, rotates, and pulsates to break up and remove stubborn plaque, ensuring your oral hygiene routine results in healthy teeth and a stunning smile. For the cherry on top, the 360-degree Visible Pressure Sensor stops pulsation movements when you brush too hard, protecting your gums from damage.
Not only is the Oral-B Pro 1500 effective and easy to use, but it's also affordable! The only downside? Some users may find the vibrations a tad bit uncomfortable — a small price to pay for the most dazzling, cleanest smile you've ever had!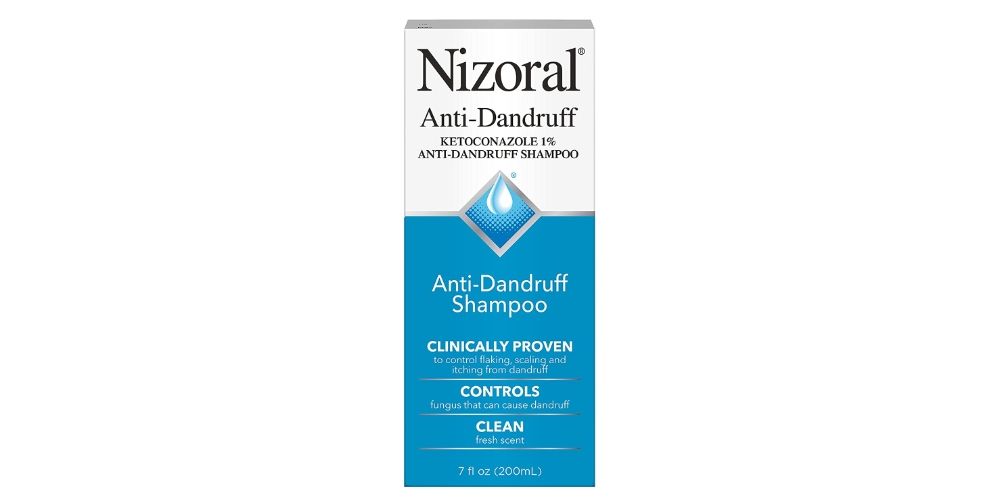 Say goodbye to dandruff and hello to luscious, thick hair with Nizoral A-D's secret weapon: ketoconazole! This shampoo not only annihilates those pesky fungus-causing snowstorms on your shoulders but also boosts your hair game by promoting growth. Get ready to turn heads with your flake-free, voluminous locks! Just be mindful, some users find it a little drying. But hey, nothing a little conditioner can't fix, right?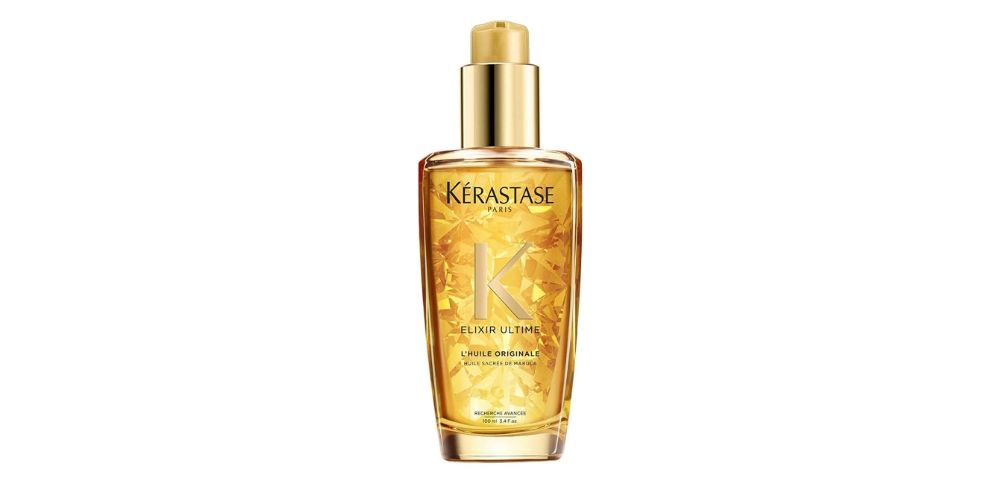 Is your hair craving an enchanting potion for ultimate nourishment and protection? Kérastase Elixir Ultime Oil Serum is here to cast a spell on your locks! Concocted with a mesmerizing blend of natural oils like argan and maize, this elixir will leave your hair shining like a fairytale character in no time.
The beauty realm is buzzing, with 4.7 stars and over 5,900 raving reviews praising this lightweight, non-greasy, and fabulously fragrant formula. Say goodbye to unruly frizz and damage from your hairdryer, and let Kérastase bewitch your tresses.
Don't believe us? One enchanted user with thin, fine hair shared, "This is my favorite thing I use on my hair. It hydrates without making it oily! I use it every day." So, are you ready to commence your hair's magical transformation? Get ready with Kérastase Elixir Ultime Oil Serum! Just beware, it comes at a fairy-godmother-worthy price.
Tired of your dry and rough soles, but don't have the time or money for a salon pedicure? Bring the salon home with Amope Pedi Perfect Electronic Foot File! This amazing little tool is here to save you and your feet.
Witness instant transformations with ease and never stress about finding refills! What's not to love? With a whopping 4.5-star average and more than 16,000 five-star ratings, users can't stop raving about this life-changing device. "One use and my jacked-up feet were improved! Super impressed, highly recommend!" We're sold. Are you?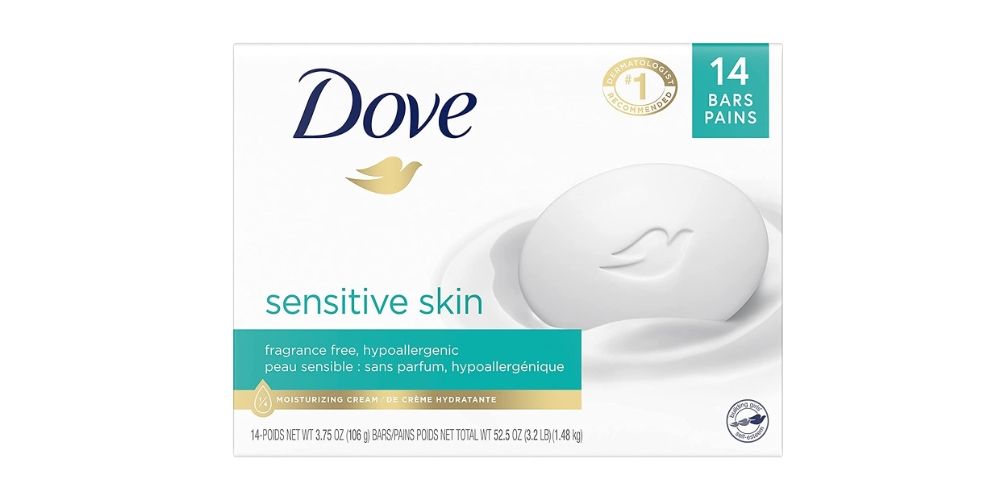 Don't let sensitive skin get in the way of achieving a beautiful complexion. Reach for Dove's Sensitive Skin Beauty Bars and experience unbeatable softness like never before – all without breaking the bank.
Reviewers rave about these pH-balanced moisturizing bars, with one saying "This is my second time buying [the bar] because everyone loves it…My skin stays moist unless I use those body soaps that are filled with chemicals".
Averaging 4.8 stars from over 11,500 verified five-star ratings on Amazon - you can trust this product to be gentle yet effective and tailored just for your needs!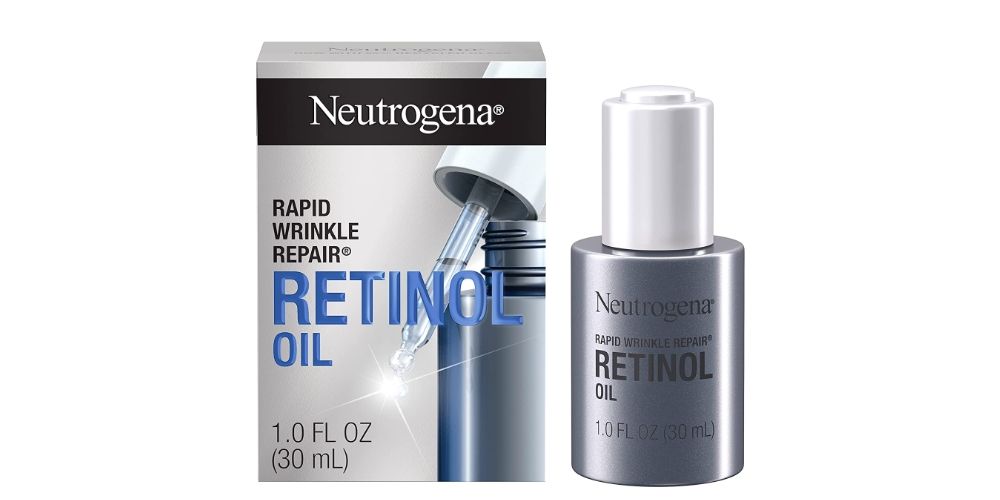 Infused with the magic of retinol, this anti-aging elixir is a skincare superhero you didn't know you needed.
People can't get enough of its non-greasy formula, suitable for all skin types, and rave about its effectiveness. With a whopping 4.5-star average and over 6,000 verified adoring fans, this oil is truly transforming the skin game!
Testimonials gush with love for the texture, absorption, and delicate scent. One skincare guru raves, "Ever since I discovered this wrinkle repair oil, I can't use anything else! It has an amazing fragrance and feels fabulous on my skin!"
Don't miss out on this age-defying potion! Your skin will thank you!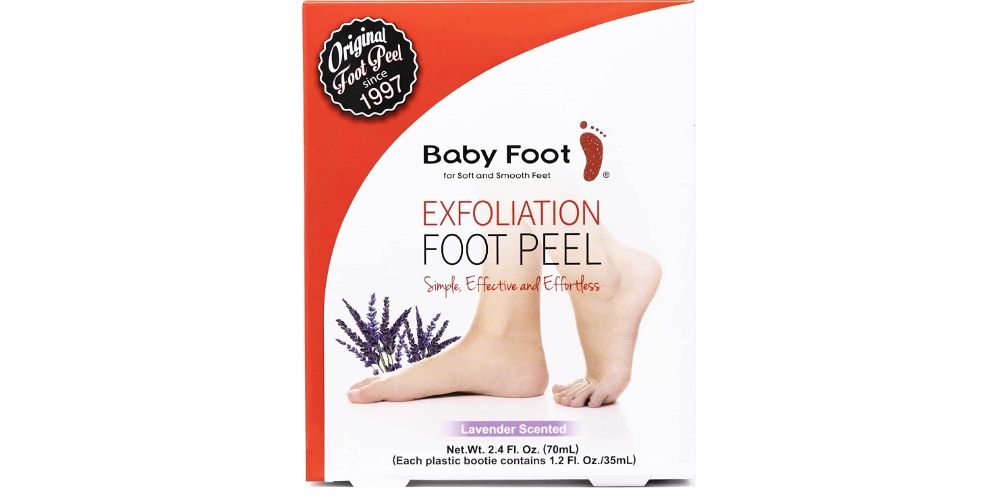 This magical foot mask is loaded with alpha-hydroxy acids for that perfect skin exfoliation.
Why bother with expensive salon trips when you can achieve baby-soft feet at home? With a whopping 4.4-star average and over 32,100 satisfied customers singing its praises, this foot peel really packs a punch!
But be warned: some users may squirm at the peeling stage, although they'll enjoy their silky-smooth skin in the end. Can't get enough of Baby Foot? Just remember not to overdo it.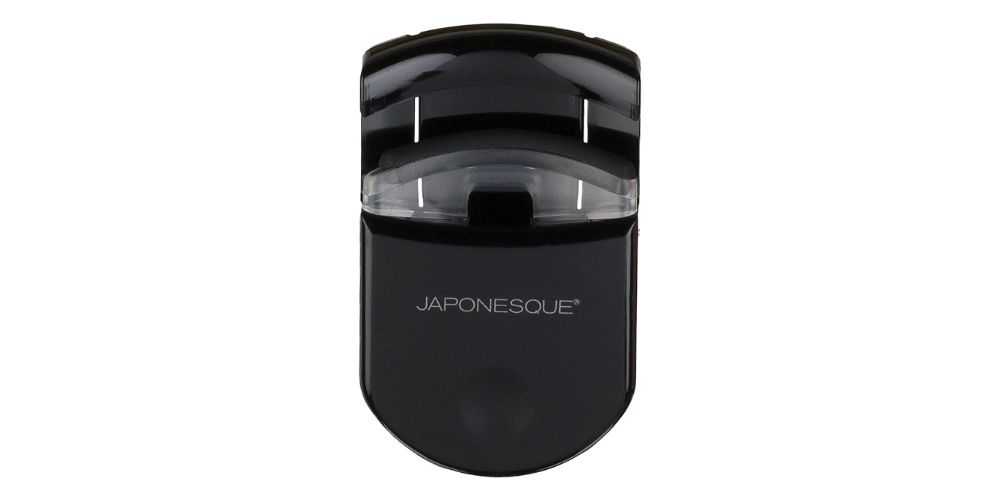 The Japonesque Eyelash Curler is here to save the day! This magical, portable beauty tool will provide you with those long-lasting, dreamy curls without causing any damage.
Why are people OBSESSED? Effortless to use, gentle on your lashes, and enviable lasting curl.
But don't take our word for it...this little wonder has a 4.3-star average and over 2,200 raving five-star reviews!  One fan gushed, "This lash curler is life-changing! Perfect size, lush curls, and a pro tip: Warm it up with your blow dryer first. Affordable and fabulous – I'm in LOVE!"
Yes, it may be a bit pricey and take some getting used to, but it's so worth it! So get ready to level up your lash game wherever you go!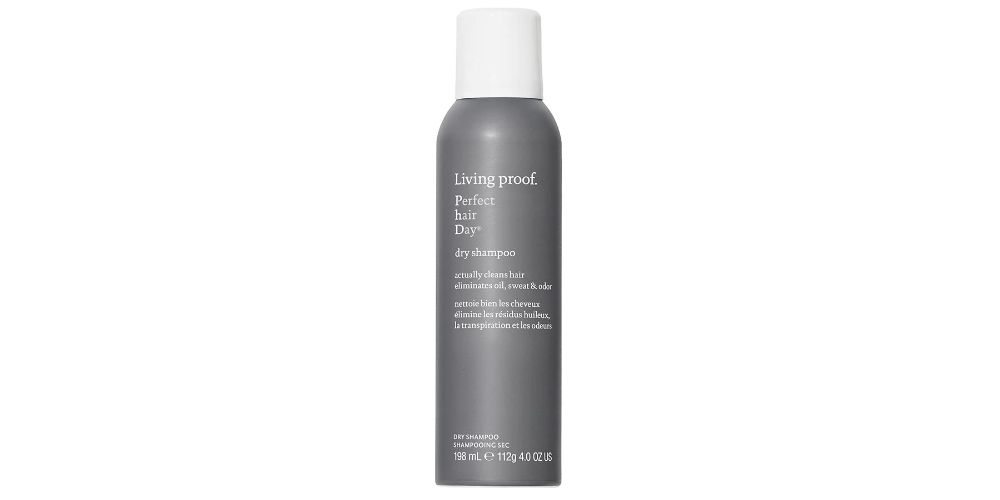 This rockstar hair powder will sweep away oil, instantly rejuvenate your hair between washes, and leave zero residues behind! Ideal for those with fine hair, this baby is not only effective and simple to use but also boasts an irresistible scent!
But beware, it doesn't come cheap, and may not be the best pick for extra oily locks. Don't just take our word for it though—join the 3,800+ fans leaving rave reviews! As one satisfied customer put it: "The best dry shampoo I've ever tried... A little expensive, but worth it!"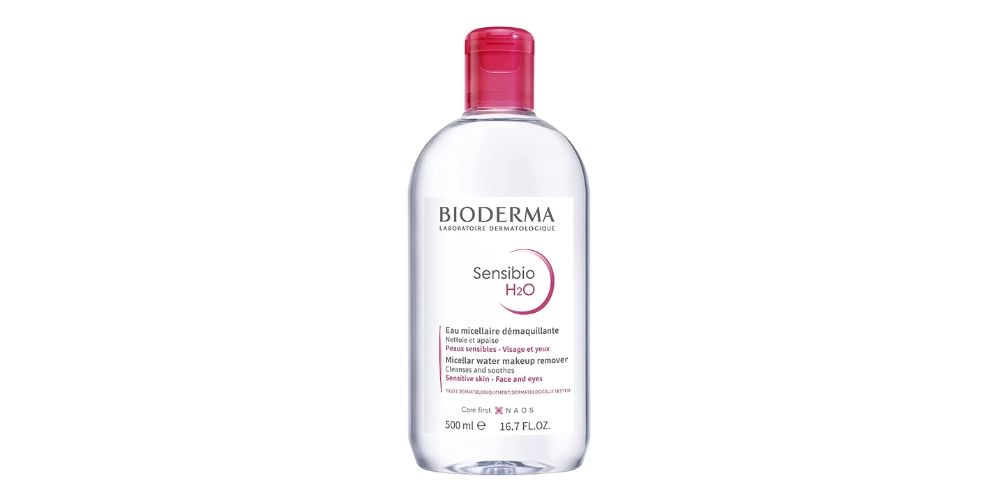 This gentle, yet effective cleansing water is specially designed for those people with sensitive skin. Not only does it remove makeup and dirt without causing irritation, but it also contains zero chemicals or fragrances – making this the perfect micellar water to keep you feeling fresh-faced all day long.
And we're not alone in loving this product; over 35,500 verified five-star ratings from happy customers prove just how amazing (and safe!) it really is... are you ready to get glowing?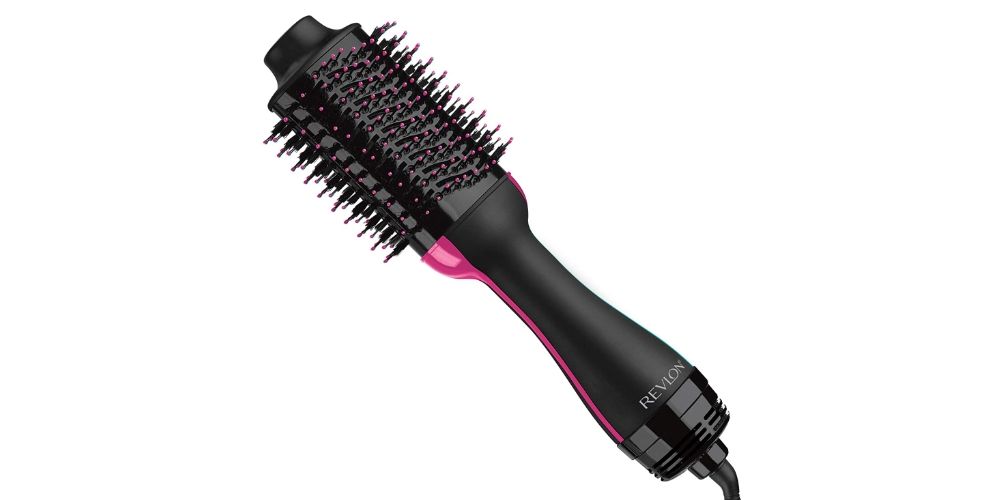 Get salon-worthy blowouts from the comfort of your home with this unique styling tool that dries AND volumizes simultaneously! Its extraordinary oval brush smoothes, detangles, and reduces heat damage, offering you an easy-breezy experience!
With over 15,700 verified rave reviews, you've gotta try it to believe it! Check out what one super fan gushed: "Absolutely in love with this product!!!! My hair is naturally wavy and very frizzy, but this smooths it right down and leaves it gorgeous and shiny! Highly recommend and will be using this daily!!!"
Heads up! Some might find it too heavy or tricky to use, but most users can't stop singing its praises!
Looking for a miracle eyebrow gel that adds volume, tames those wild hairs, and keeps everything sleek? Look no further than Glossier Boy Brow, your ultimate brow bestie! Boost your brows with this uber-natural tinted gel, packed with goodies like beeswax and lecithin for ultimate nourishment.
But wait, there's more! Customize your brow intensity, whether you prefer a subtle touch or a bold statement. Did we mention the variety of shades catering to all brow colors?
While it might not be ideal for extremely sparse brows, fans are absolutely loving this brow savior. One superfan gushes: "Boy Brow totally transformed my barely-there eyebrows! I can go as light or heavy as I want, creating the perfect natural look. Be gone, toxins!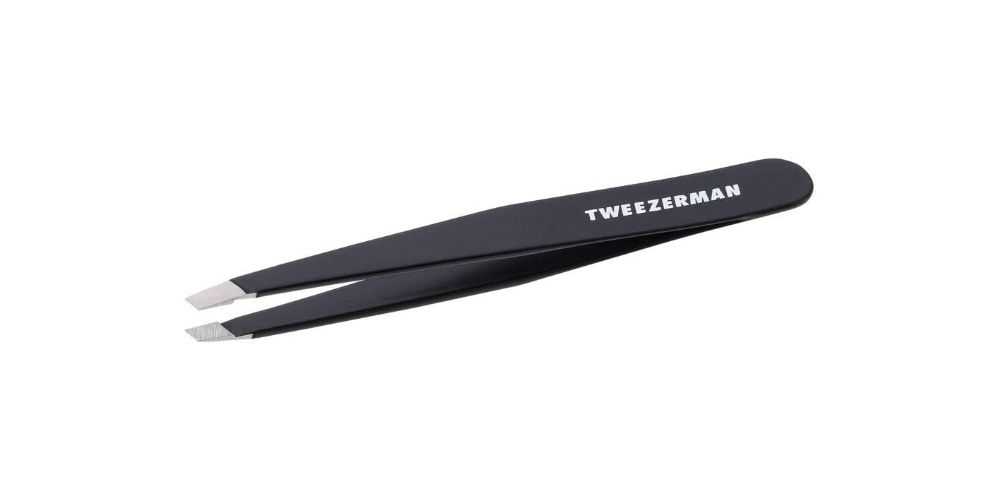 Whether you want to make your eyebrows "on fleek" or just need a boost of confidence in sight, Tweezerman Slant Tweezers are the ultimate tool for precision and satisfaction. Made from ultra-durable stainless steel with an angled tip designed specifically to grab even those pesky fine hairs--these tweezers will stay sharp longer than other models on the market!
Plus, they come with a lifetime guarantee so there's no worry about future replacements if needed. The proof is in its 8100+ five-star ratings & 4.7-star average - reviewers have raved that these must-have beauty tools pluck better than any alternative out there while saving time like never before.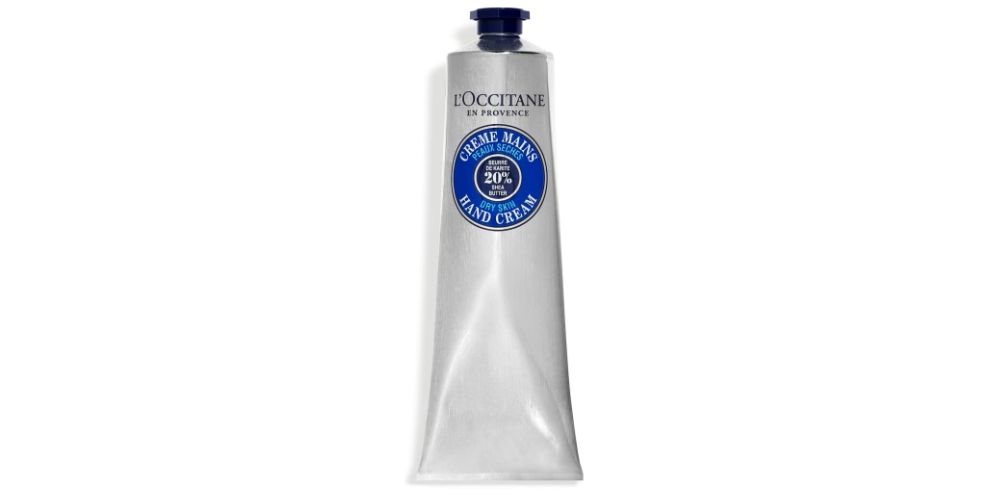 With an impressive 4.7-star rating and over 12,900 glowing reviews from customers around the world, this hand cream is sure to nourish and protect your hands with its blend of shea butter, honey & almond extracts - meaning soft skin without all those greasy oils or heavy perfumes.
One customer even said: "This product is top-notch," so if you're looking for a way to give some TLC back to your hardworking hands then it's definitely worth considering!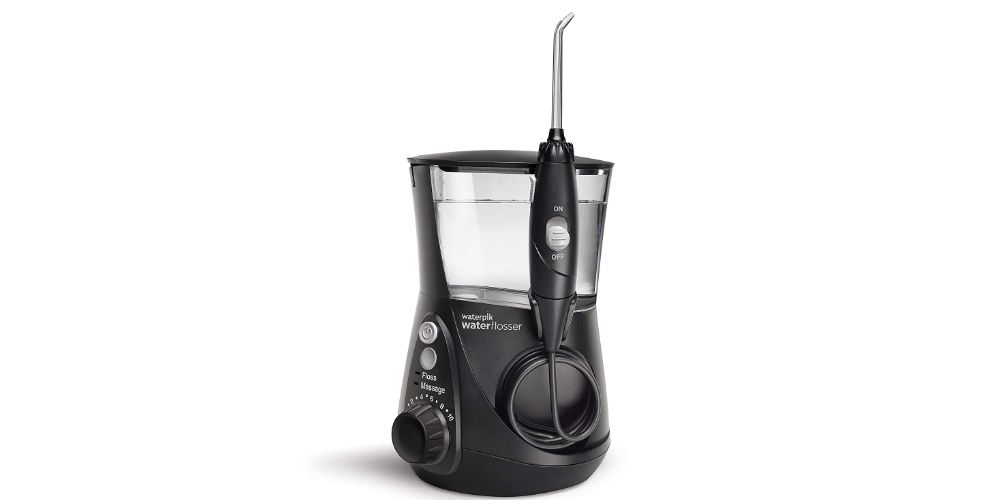 The Waterpik Aquarius Water Flosser brings you all the gum-loving care you could ever want. This bad boy is even approved by the American Dental Association! Whether you have braces, implants, or just the world's most sensitive gums, this flosser has your back (and your teeth).
Want even more customization? It comes packed with multiple tips to ensure you get that perfect, tailor-made clean.
But we know what you're thinking: "What are the downsides?" Sure, it might be a bit messy and noisy at times, but let's be real – who doesn't love an intense clean?
Don't believe us? Well, with a 4.6-star score and over 92,000 verified five-star ratings, it seems we're not the only ones who're loving this water flosser! As one superfan said, "Love it. Really cleans well and is easy to use."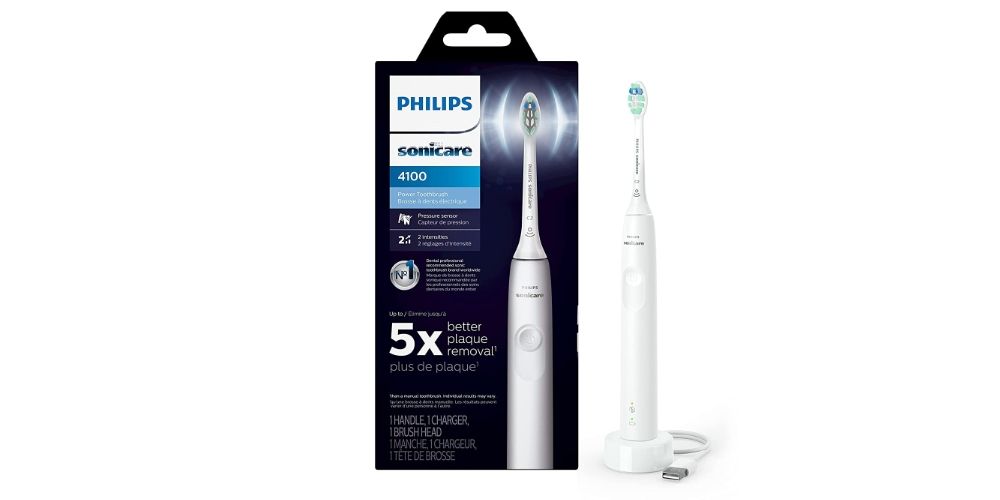 Level up your brushing game with the fabulous Philips Sonicare Electric Toothbrush! This glowing wand of optimal oral health promises to make your teeth sparkle and shine using sonic vibrations and angled bristles for superhero-level plaque-busting Say goodbye to sad, worn-out manual brushes and hello to a brighter smile in just two minutes (the automatic timer guarantees it)!
Don't just take our word for it! With a fab 4.6-star average and a jaw-dropping 85,000 verified five-star thrilled users, one devotee even exclaimed: "This toothbrush makes me love to brush my teeth. Pair it with a great toothpaste and your mouth feels cleaner for a long time."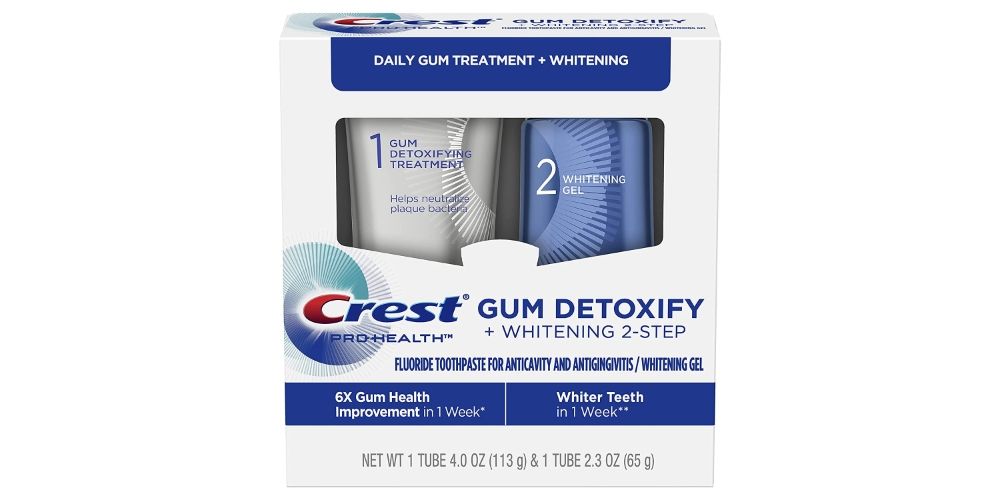 This magical fluoride toothpaste doesn't just remove stubborn stains but also boosts tooth enamel health and keeps plaque and gingivitis at bay! Though its flavor may be a bit intense for some, most people are head over heels for it.
Did we mention that it's got a 4.6-star rating with thousands of sparkling reviews? One ecstatic user said that after using this powerhouse toothpaste, even their orthodontist noticed an impressive difference! So, level up your proper oral hygiene game with Crest's dazzling wonder – your teeth will thank you!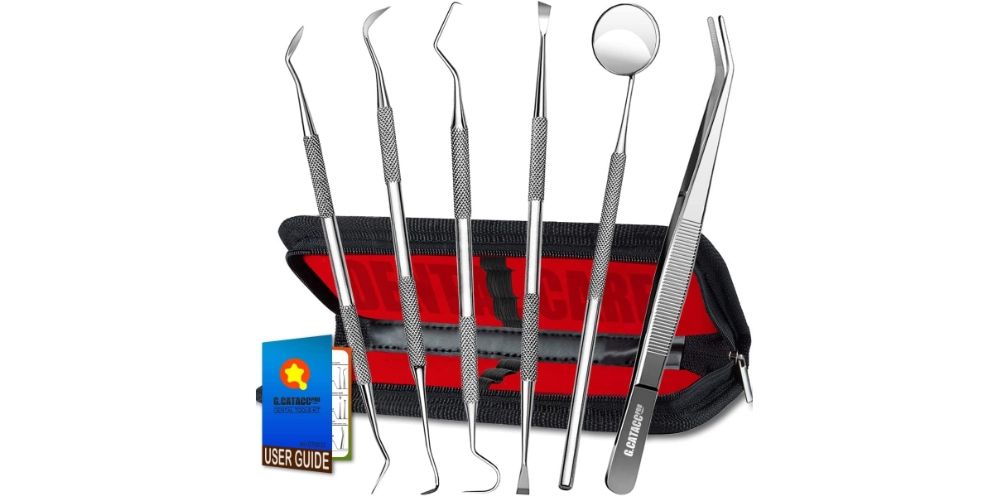 Ready to level up your good oral hygiene routine and be the envy of all your friends? This 4.5-star fan-favorite Dental Hygiene Kit is upping the game with over 35,000 verified glowing reviews! From tongue scrapers and dental mirrors to dental floss and all the fancy picks and scalers, this kit has got you covered.
By incorporating these personal care items into your routine, you can reduce your risk of oral health problems like tooth decay, gum disease, and bad breath. Say hello to targeted cleaning and a dazzling smile!  (Just a heads up - this kit may not be the best match for those with sensitive teeth or gums.) Plus, it even comes with a "decent little case" to keep you organized and ready to strut your stuff!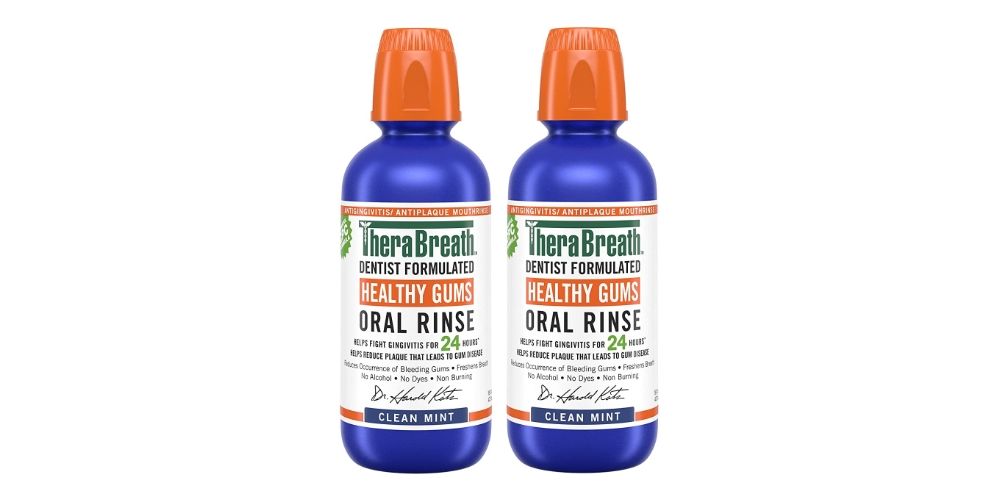 Suffering from bad breath and seeking a superhero to save your dental health? Look no further than TheraBreath Oral Rinse! Wave goodbye to odor-causing monsters with its pH-balanced, oxygenating compounds and enzymes that tackle bacteria head-on. Say hello to your newest sidekick in the battle against periodontal disease
But is it effective, you ask? With an outstanding 4.7-star average and a crowd of over 18,500 five-star reviewers, the answer is a resounding YES One happy customer even boasts about their dentist's approval, claiming their gums stopped bleeding and deep cleanings became a breeze after using TheraBreath
Are you ready to join the ranks of satisfied users? Keep in mind, some people report its flavor can pack a punch, but with results like these, it's worth giving TheraBreath Oral Rinse a try!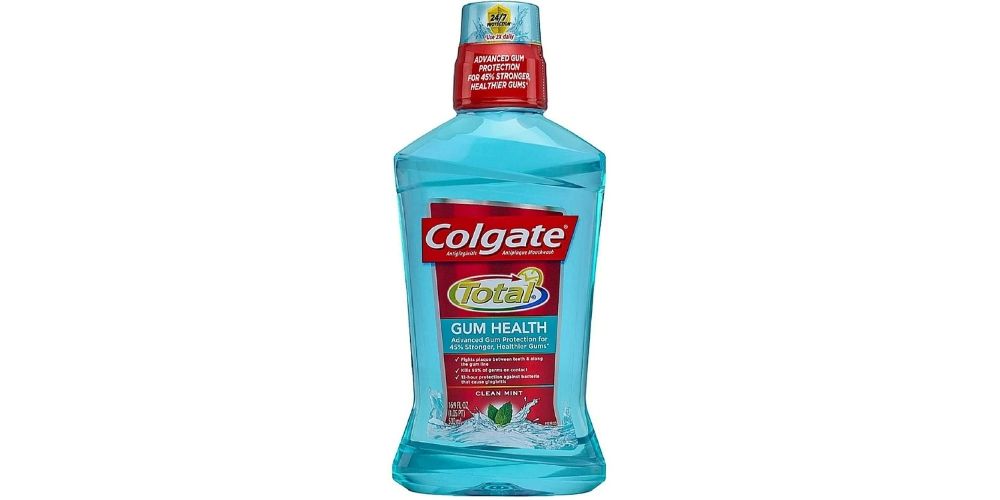 Are you ready to level up your oral hygiene game? Say goodbye to gum woes with Colgate Total Gum Health Mouthwash! This fluoride-packed powerhouse is perfect for tackling pesky plaque and championing good oral health.
Worried about cavities? We got you covered. Colgate Total Gum Health is like a superhero, swooping in to improve gum health and fend off those cavity villains. Sensitive gums? No problem! Our users love how it doesn't irritate, and that it packs a punch in taste (though, a little heads up - it might be too strong for some).
Don't take our word for it - real users are spilling the tea: "I love this mouthwash. Does not irritate my sensitive gums. Has a great flavor too," and "Makes my mouth feel clean and healthy. I'd like to believe it's making my gums a lot healthier." Your gums deserve the best, so give them a new lease on life with Colgate Total Gum Health Mouthwash!
Conclusion
Whether you're looking for a way to keep your eyebrows in check or want to give some TLC back to your hardworking hands, there are plenty of products on the market that can help. From tweezers and hand creams to water flossers and electric toothbrushes - each product has its own set of benefits designed specifically with oral health problems (and overall health!) in mind.
With so many options available, it's important to do your research before making any purchase decisions. These 21 products are a great place to start, but remember, everyone's needs and preferences are different, so don't be afraid to experiment until you find the perfect routine for you.  We hope this article has given you all the information necessary to make an informed decision when shopping for these must-have beauty tools!
Comments