As the saying goes, "there's no place like home." But even the most beloved homes can start to look a little worn down over time. From pillows and upholstery to furniture and throws, it can feel like you need to replace your home furnishings every few years just to keep them looking their best. Until now! We've put together a list of amazing finds that will help you revive almost everything in your home — so you can keep those beloved pieces for years to come. Read on for all the details!
1. Slouchy couches are comfortable — but not when they start sagging after only a few years of use! With cushion supports, you can turn back time on your favorite piece of furniture and restore it to its former glory.
5-Star Review: "I was skeptical at first but I decided to try this. I always read the reviews! I received them today earlier than they said I would, a plus. Install them, it was easy to do. What a BIG difference!! So happy I got them!" - Charles Edward Davis
2. Don't throw out a throw blanket or pillowcase just because it's started pilling! This fabric shaver quickly and easily pinches off pesky little buggers so all your fabrics (yes, including upholstery!) will look brand new again.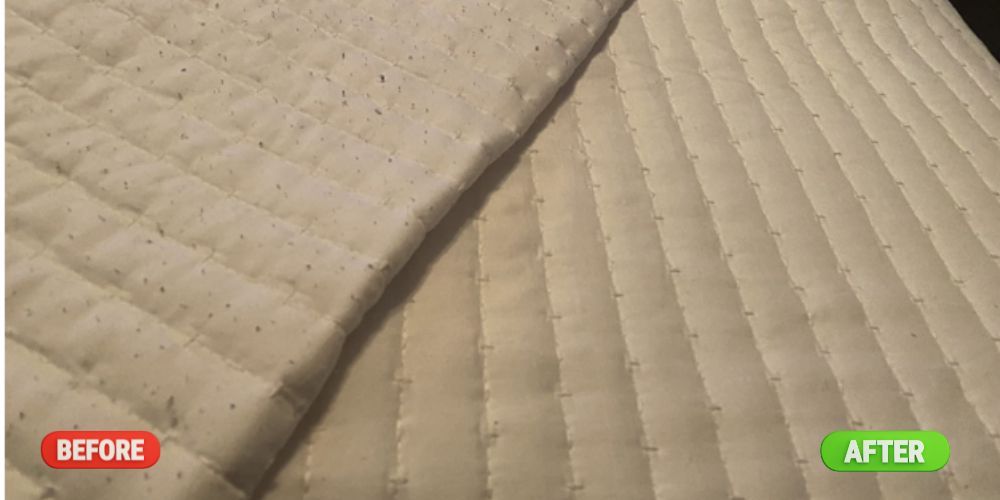 5-Star Review: "I have tried various devices to remove lent, only to feel frustrated when it did not work; especially, if it was clothing I really enjoyed wearing. This does what it says. I recommend this product to anyone." - Kim
3. If your pillows are beyond saving with a fabric shaver, try this pill-removing stone instead! It works wonders to keep furniture, blankets, and clothes looking like new for years to come — just brush it over the fabric and see the results instantly!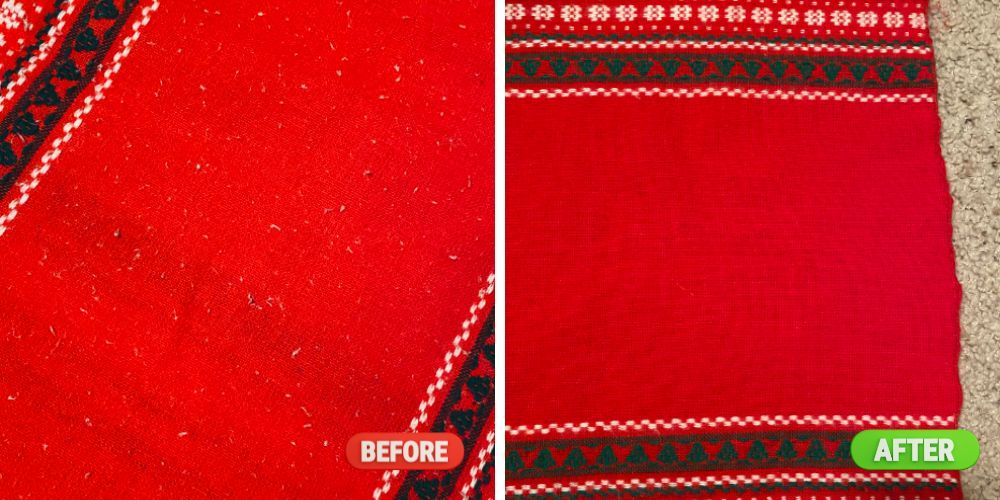 5-Star Review: "I don't ever write reviews, but this thing is worth it. I just spent hours on my two couches, making them look brand new. I have tried every de-pilling device, and while they helped a bit, none of those results combined compared to what I have achieved with this tool and some elbow grease. I'm obsessed." - Gracie
4. Here's an easy way to revamp old pillows in one simple step — velvet pillow covers! These chic covers will instantly transform any tired-looking pillow into a stylish statement piece that looks totally fresh and new.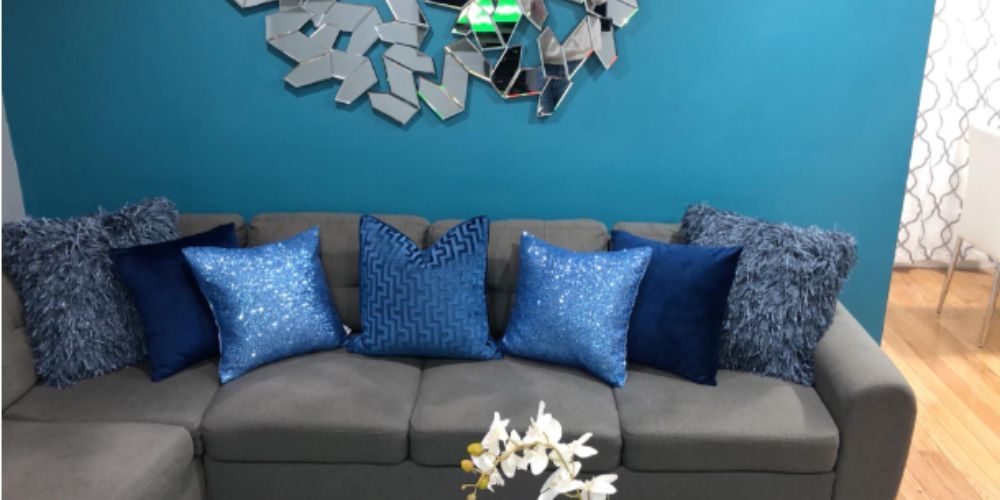 5-Star Review: "I love the pillowcases. The color, texture, and quality are suitable for the price. I did buy one in orange, and I did not like it. Navy blue is a great color." - Tully
5. Got pet hair? A lint roller is one of the easiest ways to get all that fur off your furniture in a flash — plus, this refill pack contains enough sheets for around 95 uses (which should last you quite some time!).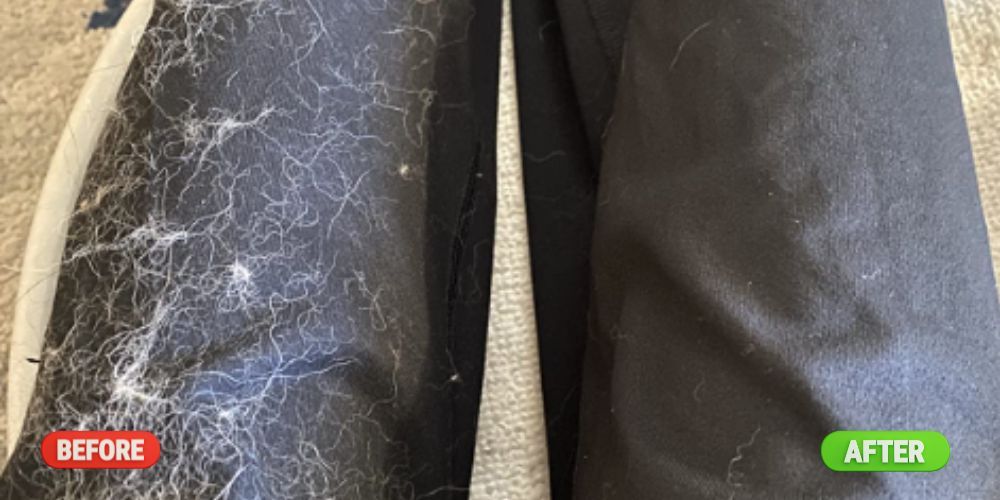 5-Star Review: "Just your basic pet hair roller/remover! A necessary for anyone with a house full of hairy horrors (especially cats who shed like crazy and I've got three) 😉" - galaxygirl68
6. Nothing revives clothes quite like pressing them with an iron — but if you want that crisp look without spending hours steaming away at wrinkles, this ironing board cover & pad set is perfect for you! With four layers of foam padding plus an extra thick cover, it'll make ironing effortless (and fast).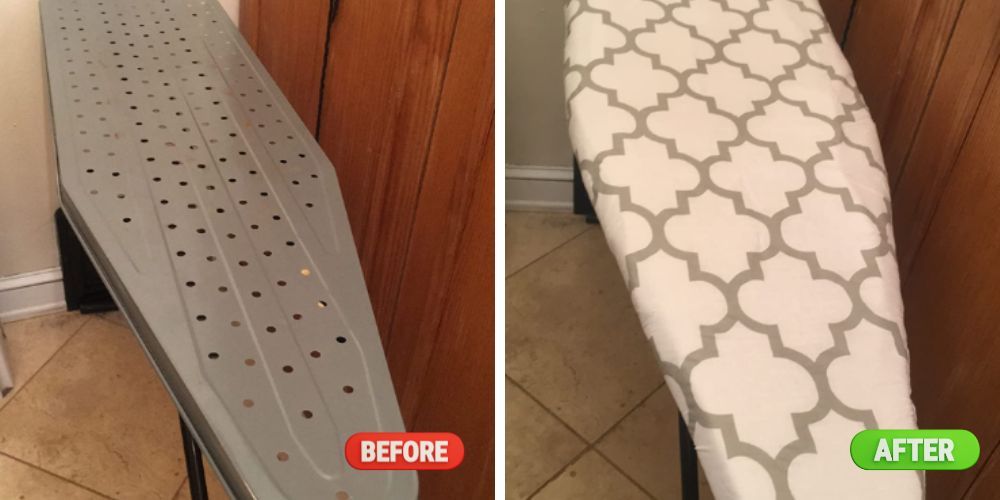 5-Star Review: "This cover replaced a stained, holey cover that I had used for years. It was easy to install and a very good buy when compared to store prices. I like the feel of it as I iron and press things, and it appears to be very durable - I will get years of use out of it. I would recommend it highly!" - Ann T.
7. Quickly and easily remove stubborn stains with a carpet stain remover! This one is formulated to target tough spots like red wine, juice, and pet messes — perfect for everyday use.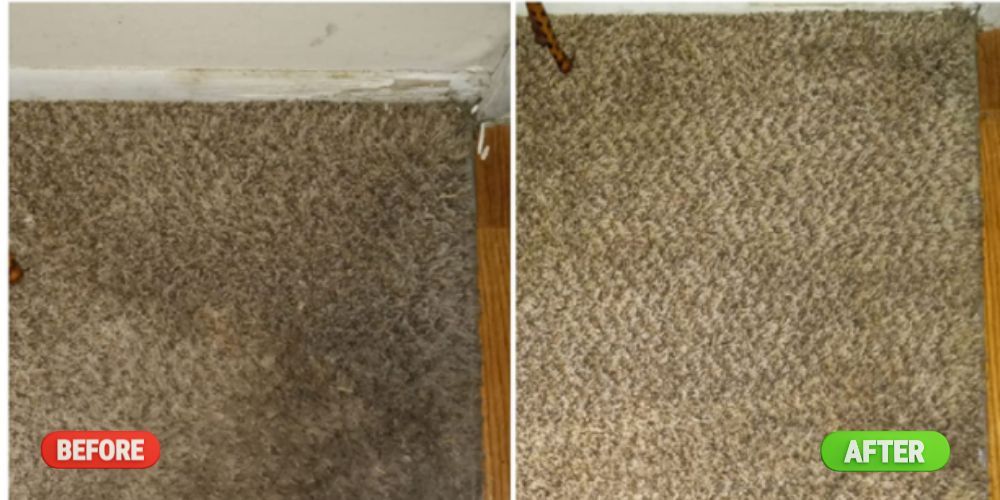 5-Star Review: "Okay, I used to have a deep cleaner and I got rid of it in favor of this product. This spray works so much better for getting up stains. Seriously, I use it on my carpet, my sofas, and my kids furniture also. and it smells amazing, so there's that. 😊" - Amazon Customer
8.  Lint buildup inside your dryer vents can be a fire hazard — not to mention, it sucks up energy and leaves your clothes damp. Make sure you're taking proper care of your appliance (and everything else in your home) with this dry vent cleaning kit and brush.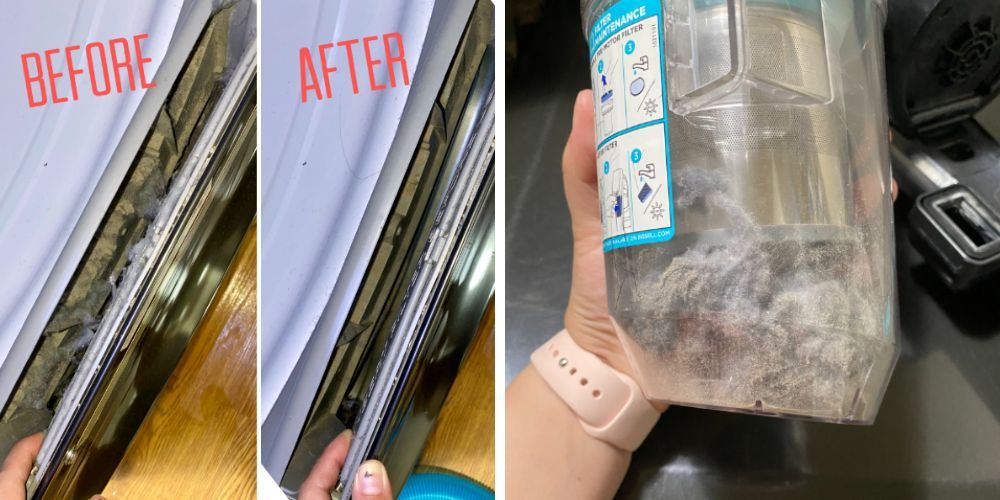 5-Star Review: "This is one of those inexpensive items that's worth every penny! Cleaned lint from my dryer easy breezy! I wonder how much a professional service technician would have charged to do the same job. Surely many times more than this!" - iAmElectric
9. Spills and stains happen — but a carpet shampooer is an answer to all your deep cleaning needs! With its powerful suction, it'll easily pick up dirt and debris from carpets, rugs, and furniture so you can keep them looking good as new.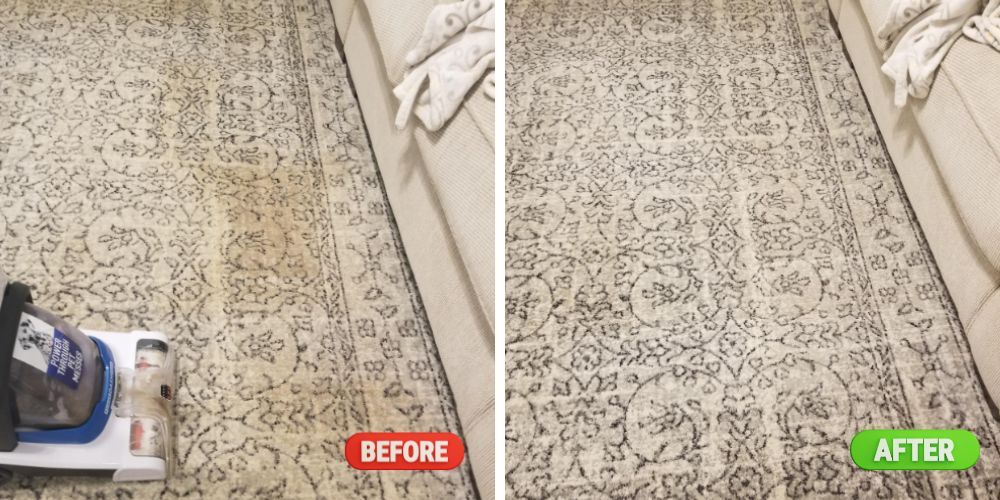 5-Star Review: "Best buy I've made in a long time. It's lightweight and easy to maneuver. The water containers are easy to remove and to clean. Best of all, it works great! I'm a 67 yo woman and I was able to clean all the rugs in my house in 1 afternoon. I can't recommend it more." - SAA
10. For easy spot cleaning between deep cleans, these furniture wipes make the job a breeze! They're great for removing dust and dirt from couches, chairs, mattresses, and more.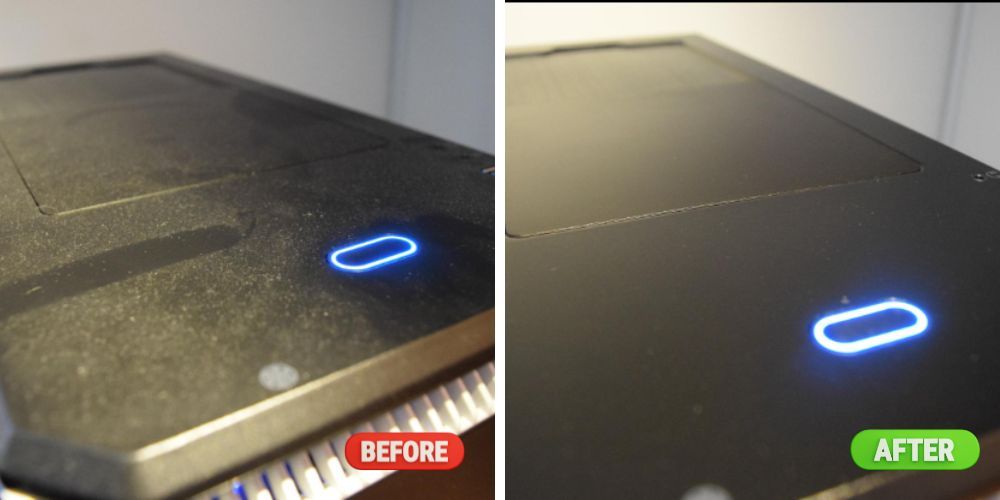 5-Star Review: "Easy to use instead of the spray and a cloth for a quick polish. Easy to maneuver cloth to get into nooks and crannies. Price is good too. Good product and value!" - RedDoor598
11. Need to give your windows or counters a quick polish? This pack of microfiber cleaning cloths will do the job in no time! Plus, they're reusable so you can cut down on paper towel waste.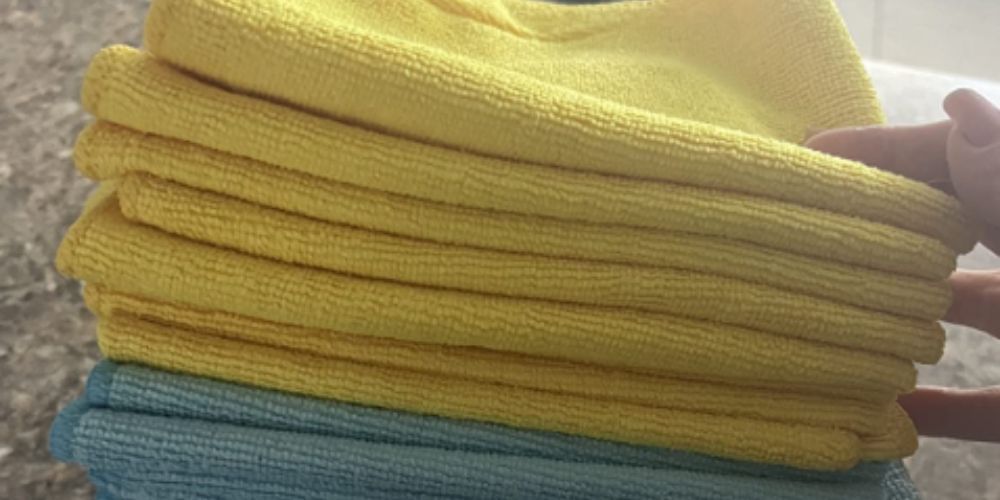 5-Star Review: "So far I've used on wooden stairs, spindles, trim boards, window (great for dust, maybe 8/10 for streak free, but I was only using water), furniture, quick-hand rag… no more fancy expensive cloths - these get the job done well, and I like that I can color separate for jobs" - Megan Dale
12. This upholstery cleaner is specifically designed for furniture fabrics — it not only removes dirt and grime but also helps to protect against future stains.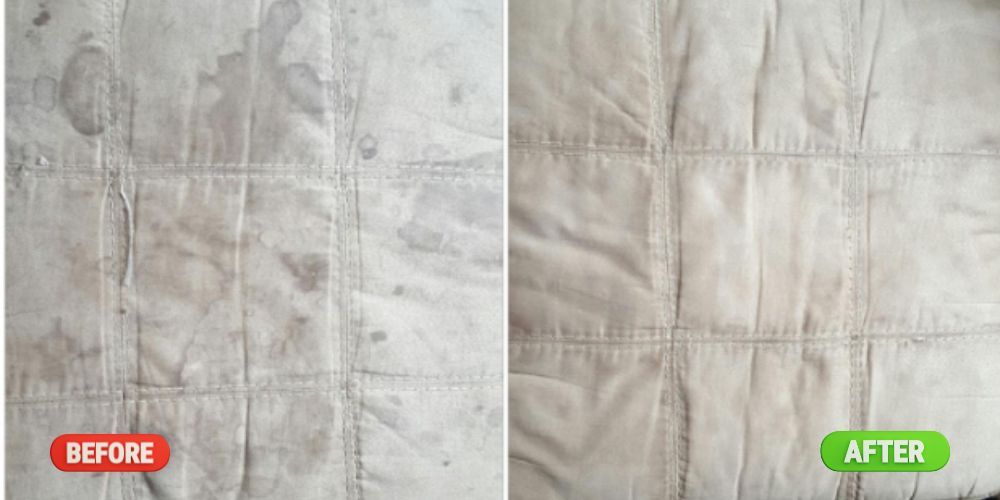 5-Star Review: "Used this to restore a coach brand purchase from a thrift store. It was recommended on YouTube. Tried it and works great for cleaning the cloth portion of bag. I get compliments on my bag. Like,"wow this looks new." After I tell them this was a thrift find." - May San Diego
13. Don't let leather furniture get dry and cracked — keep it looking good as new with a leather conditioner! This one will restore shine, color, and softness to any leather item in your home.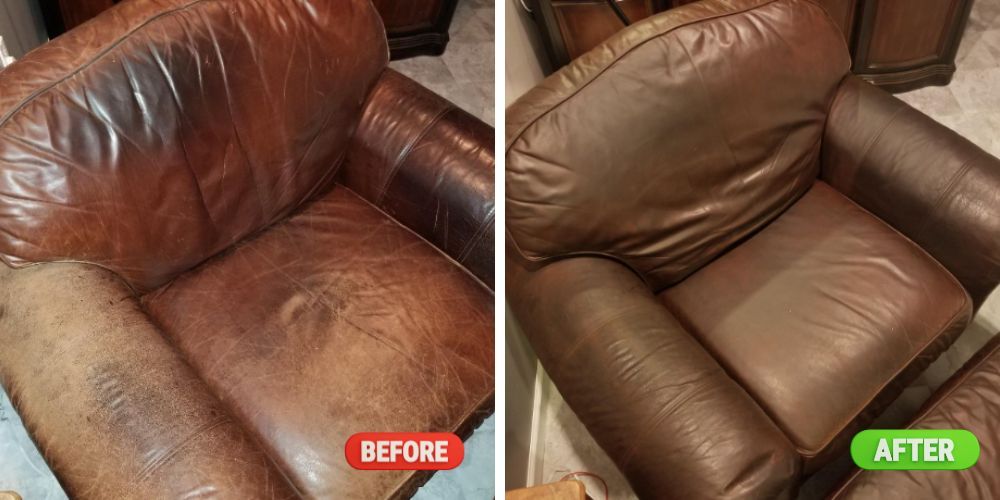 5-Star Review: "This is a good product I will recommend. I am now using this conditioner on a 40 year old backpack & have applied 4-5 coats so far. I can see the leather coming to life & starting to look new. I already ordered a 2nd bottle as I have many more leather goods to work on." - Lori O.
14. Gooey sticky messes never stand a chance against Goo Gone! This all-purpose cleaner is great for removing glue, tar, and other tough stains from furniture, walls, floors — you name it. With such an affordable price tag that ensures you'll never have to break your bank to save your home's surfaces from sticky messes, Goo Gone is a great value for anyone looking to restore their home without busting their budget.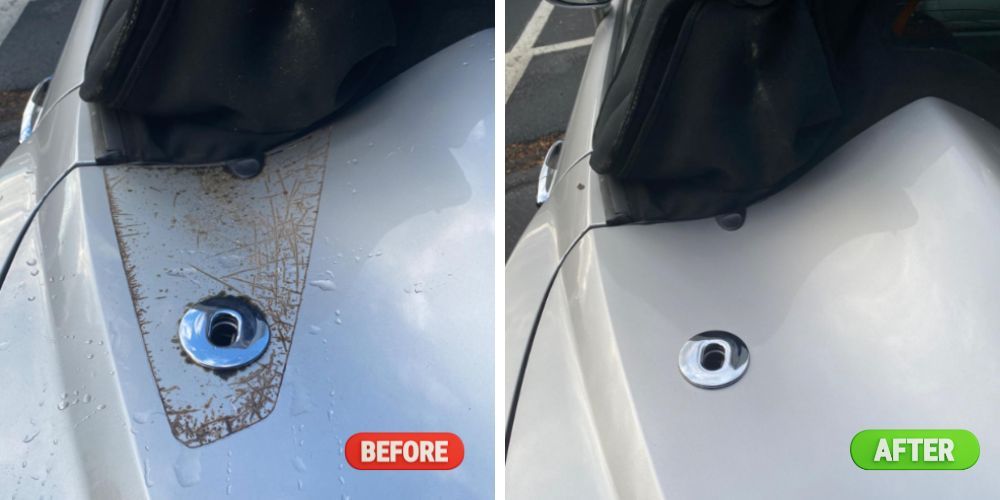 5-Star Review: "The scent is nice and the product does exactly what you want it to do. The liquid is thin and I wish the top had a controlled dispensing instead of a wide open mouth. The label on my bottle was rippled which I thought was strange." - AmaAddict
15. Tackling tile and grout stains can be tough — make it easier with this specially formulated tile and grout cleaner! It will remove dirt, mildew, and soap scum for a deep clean that lasts.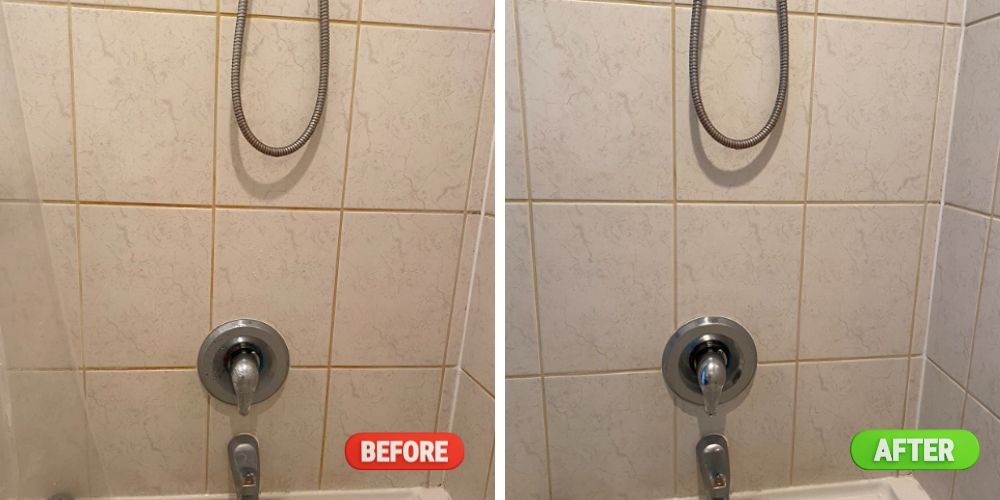 5-Star Review: "This stuff is amazing. Builder told us grout was sealed.... it wasn't. Not long before the grout in bathroom stared to discolor. Very little effort and it looks brand new." - mac
16. Perfect for delicate items like antiques, this museum gel is designed to provide a safe, protective surface. It's clear and non-toxic, so you can keep your cherished pieces looking their best!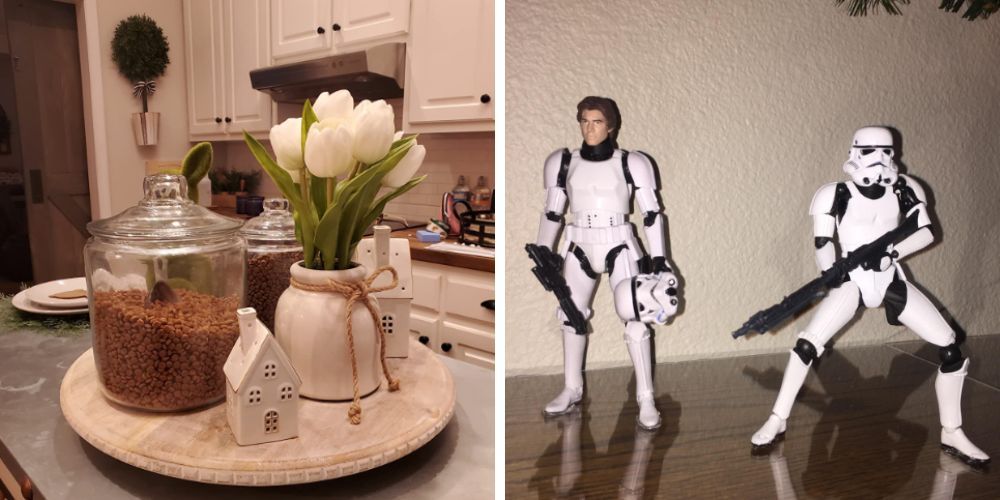 5-Star Review: "I have used this product for years to keep collectibles safely on a shelf. Lasts indefinitely but when removed for cleaning, residue is easily wiped off." - Ellen Archer
17. Make dusting easier with a duster! The long handle lets you reach into tight spots, so you can get the job done quickly.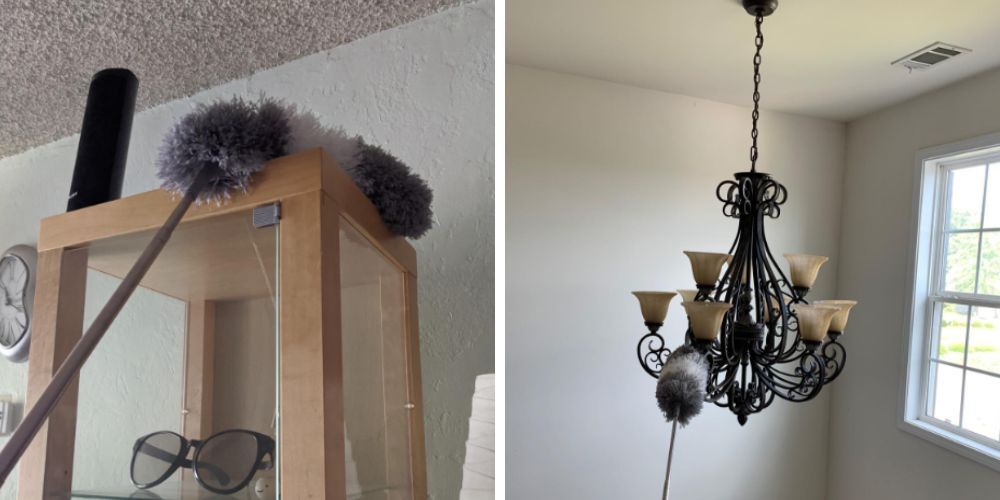 5-Star Review: "Like how easy to use and clean gets into corners better than the other three were useless I purchased in past !!! Best of all I have really high ceilings in my staircase and this was perfect!! I've been searching for some time now .." -
kd Johnson
18. Keep your entire home looking its best with an all-purpose cleaner! This one is formulated for both wood and upholstery, leaving surfaces squeaky clean without any residue.
5-Star Review: "Such a versatile cleaner with a clean & pleasing scent. It removes grease off appliances without scrubbing. I even wipe my kitchen cabinets down with Simple Green as it doesn't harm them. Also use it in the bathroom for cleaning all surfaces. Love not having to buy multiple cleaners Is a plus to me." -
Doreen
19. Keep your drains free of clogs and buildup with a drain millipede! This handy tool is made of flexible bristles to easily remove hair, soap scum, and other debris.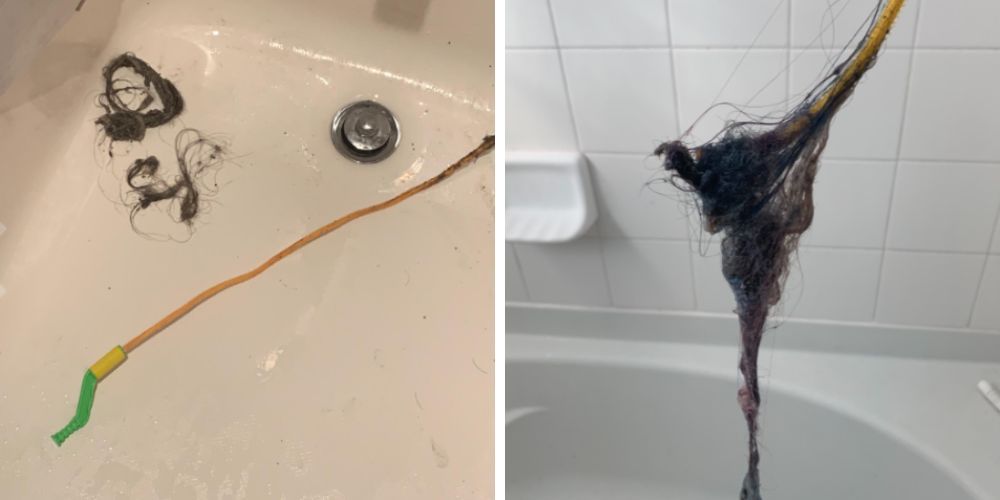 5-Star Review: "This product cleaned the bathroom tub and sink drain amazingly. I would recommend it. The only problem is cleaning it but another scrub brush works." - Valerie Dominguez
20. A great way to spruce up your home is to give it a thorough clean. Thankfully, this non-scratch sponge is the perfect solution! It's durable enough to tackle tough messes while also gentle enough not to leave any unwanted marks on delicate surfaces such as glass, ceramics, and stainless steel. So next time you're tidying up around the house, make sure you have a few of these helpful sponges on hand for spotless results!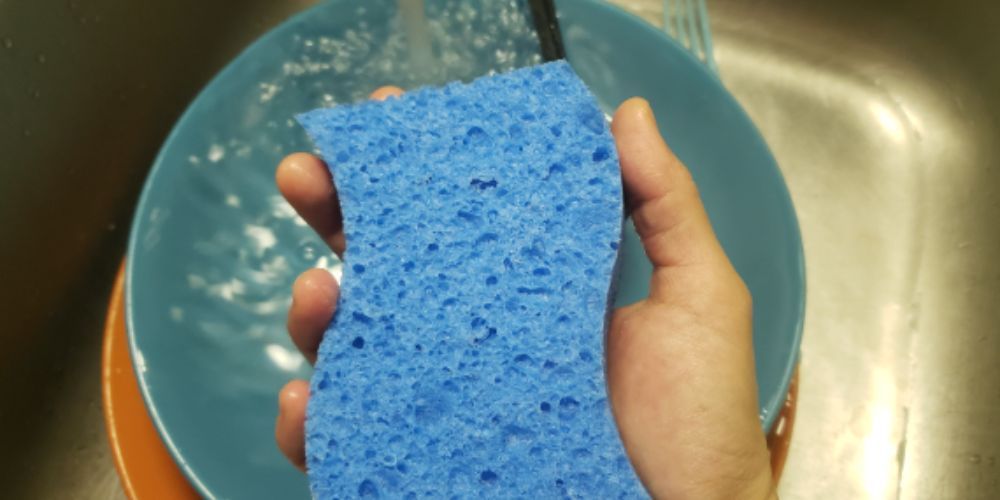 5-Star Review: "I like these sponges. It's a great deal for the set of these. They're good for scrubbing too. I feel like they last a good while. They don't scratch pots and pans . Unless something is very hard burned on, these can scrub it off." - melissa
21. Keep your furniture looking like new with a furniture polish! This one is formulated to protect against scratches, fading, and discoloration, so you can keep your furniture looking its best.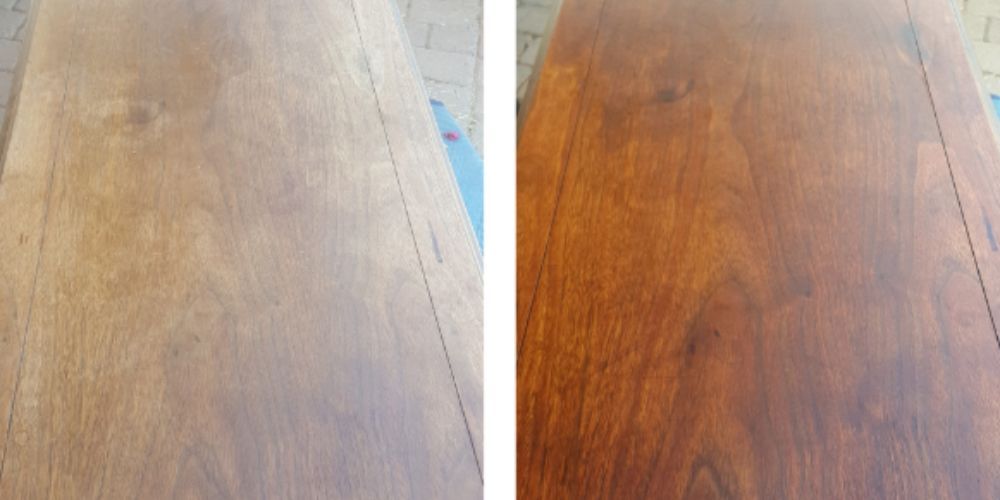 5-Star Review: "We had white water rings on our dining table and this oil removed them completely! We have tried other products and they didn't work." - JoEllen Colley
22. Get your windows sparkling clean with a glass cleaner! This one is streak-free and ammonia-free, so you can get a crystal clear shine without any harsh chemicals.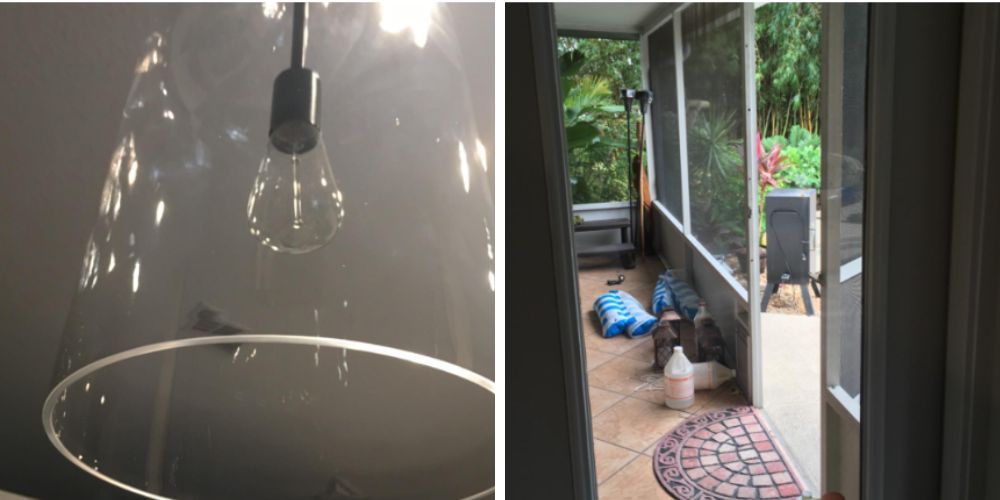 5-Star Review: "I have through many window cleaners through the years....this one is the best. If you have a clean towel this does wonders without streaking on my windows." - David C
23. Investing in a quality broom and dustpan can be a simple, yet effective way to keep your floors clean and tidy. Opt for one with a long handle; it will make hard-to-reach corners and crevices easier to sweep away dirt, pet hair, dust bunnies, and more. Not only is this product thrifty, but it will save you time in the long run by helping you keep your home nice and neat!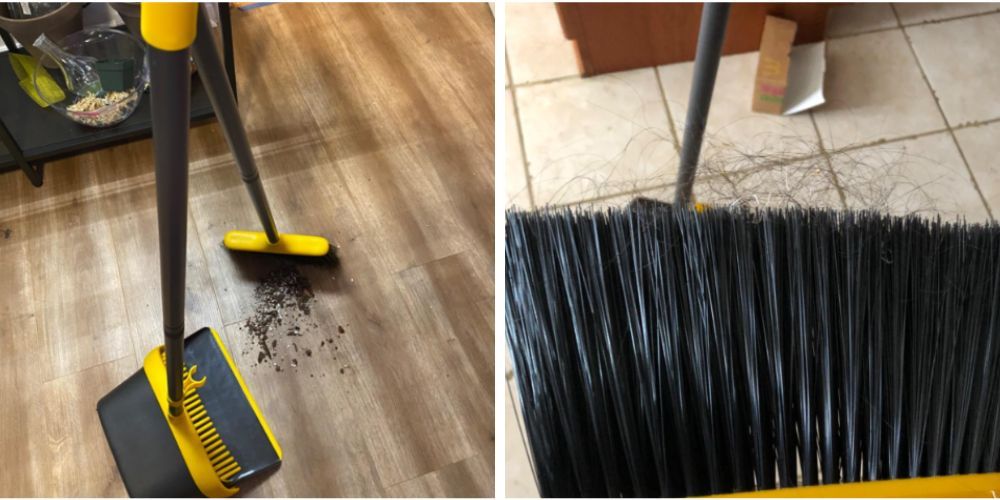 5-Star Review: "I like how the broom slides into the dust pan to stand snugly against the wall when not in use." - AliceB
24. Keep the dishwasher clean and running smoothly with cleaning tabs! These are designed to dissolve grease, grime, and food particles, so you can enjoy spotless dishes.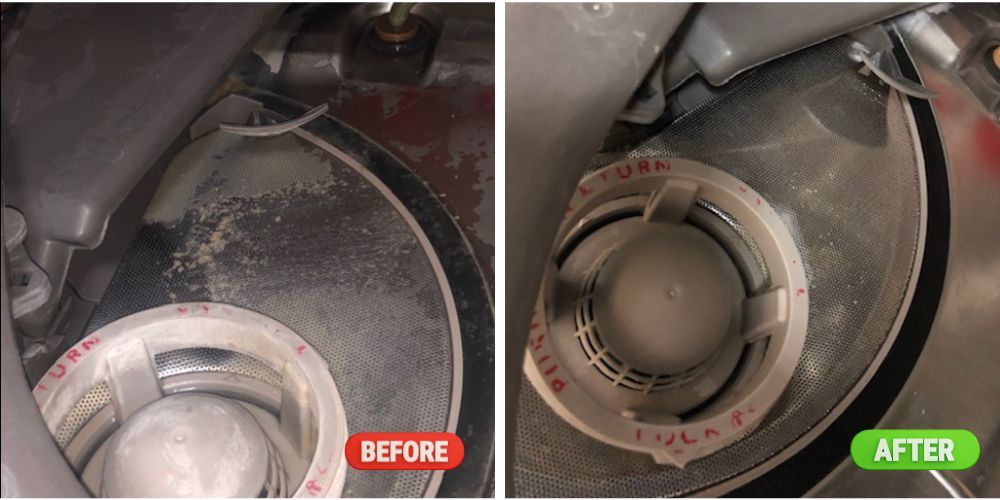 5-Star Review: "My dishes had started smelling odd after running through the dishwasher. Used one of these and everything is back to smelling fresh and clean." - kyeates
25. Freshen up your garbage disposal with a specially formulated cleaner! This one is designed to break down clogs and reduce odors, so you can keep your sink smelling fresh.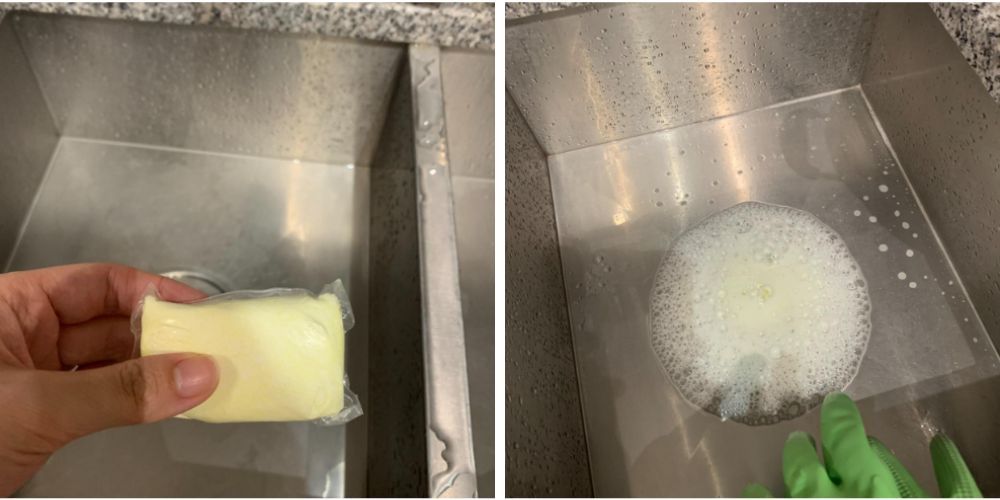 5-Star Review: "My disposal smelled like donkey dung. It may have had something to do with the number of eggshells, Bell Pepper parts, carrot peels, potato peels, pre-chewed stew and cats we've stuffed in there; I mean come-on, it's a Binford PQ-248 5 horsepower disposal. These made it smell like lemons. It was great." - Lifetimesooner
Keeping up with home maintenance doesn't need to be hard or expensive anymore — not when you've got these amazing tools reviving almost everything in your home! From velvet pillow covers that'll breathe new life into tired cushions to lint rollers that'll make pet hair clean-up effortless, these 25 products will make everything look as good as new without breaking the bank or taking up too much time and energy. So go ahead — give those beloved pieces another chance at life with these incredible tools!
Reviews in this blog post have been edited for clarity and/or length.
Comments