This post may contain affiliate links, please see our privacy policy for details.
Valentine's Day is around the corner, and if you're looking for some adorable crafts to do with your toddler this year, you've come to the right place! This blog post presents super fun Valentine's Day crafts that are kid-friendly, creative, and easy to make. From heart-shaped cards to cute decorations and fingerprint Valentines'Day cards - there's something for everyone in this roundup! So get ready for a memorable experience full of laughter, love, and lots of creativity with these Valentine's Day crafts!
Why Crafts Are a Good Way to Celebrate Valentine's Day with Toddlers?
Crafting is an activity that can be enjoyed by toddlers and adults alike, making it the perfect way to celebrate Valentine's Day. Crafting enables toddlers to express their creativity, enhances their problem-solving skills, and gives them a sense of accomplishment when they complete their projects. Not only does crafting provide learning opportunities for children, but it is also a great way for parents and toddlers to bond and spend quality time together. Plus, with so many Valentine's Day crafts for toddlers available, there are plenty of options to choose from!
Our Favorite Valentine's Day Crafts to Try
Get ready for a fun and creative Valentine's Day with your little one! Here are incredible  Valentine crafts designed ideas specifically for toddlers.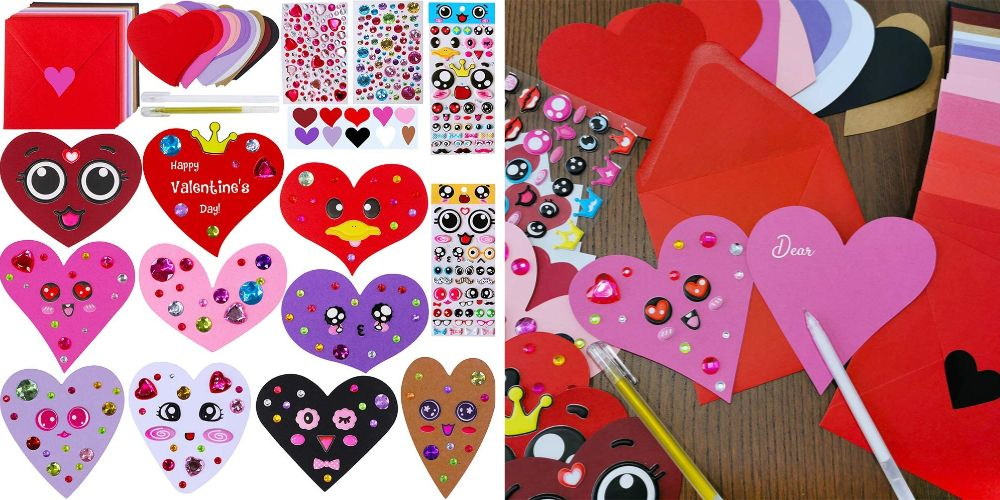 A Set of Valentine's Day cards with envelopes is the perfect way to make your toddler feel extra special this Valentine's Day! These heart-shaped cards come in 10 different colors and 10 corresponding envelopes. The set also includes 2 sheets of die-cut heart stickers, 4 sheets of foam face stickers, and self-adhesive jewel stickers.
These fun little extras allow toddlers to really customize their cards and make them even more exciting for their friends and family. This set is perfect for valentines, anniversaries, parties, baby or bridal showers, wedding decorations, crafts, romantic gifts, or card making. It offers an enjoyable activity that can help toddlers express their emotions as they craft heartfelt messages and spread the love of Valentine's Day.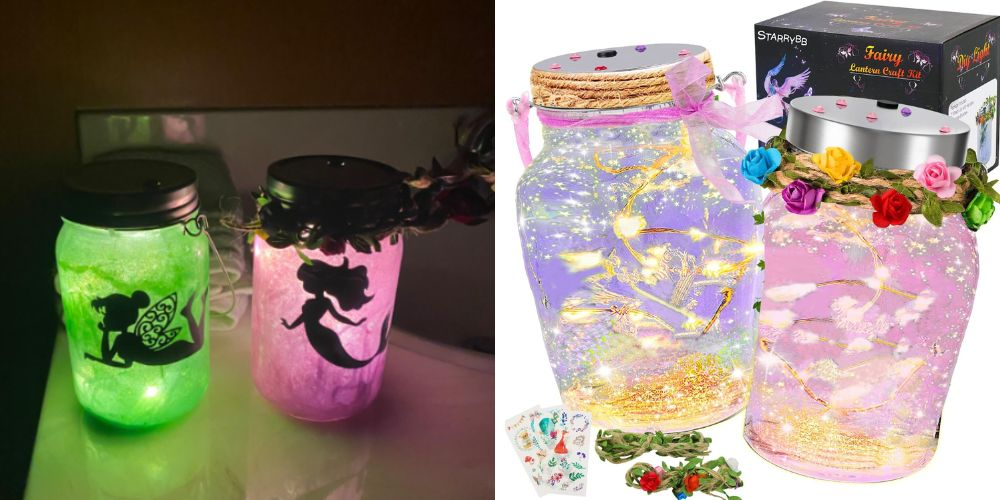 The Fairy Lantern Craft Kit is a great way for little kids to express their love and creativity this Valentine's Day. With various colors of glitter and shredded paper, kids can create unique fairy lanterns in purple, pink, or green. This kit includes all the necessary materials for crafting, so there's no need to purchase additional items.
The step-by-step instructions make it easy for even the youngest crafters to assemble their own starry fairy string lights. Kids can also add little fairy silhouettes, stickers, flower vines, and ribbons to personalize their lanterns. This DIY kit is high-quality and safe for children of all ages.
It will provide a fun activity that encourages imaginative play while bonding as a family. When completed, these beautiful fairy lanterns can be displayed as a night light or used as decorations for birthday parties, fairy gardens, and more! Plus, they make great Valentine's Day gifts that will make your loved ones smile.
Give your toddler an extra hoof of love this Valentine's Day with the Unicorn Water Bottle Decorations Kit! Forget store-bought cards and chalky chocolate hearts; show that special someone how much you care by creating something unique.
This kit includes everything needed to turn a mundane water bottle into one straight out of storybooks – crafted from 304 stainless steel, BPA free, odorless & non-toxic – it's as safe as can be for daily use while still being sure to put a smile on their face. Make joyful memories this Valentine's Day with these fun crafts they'll never forget!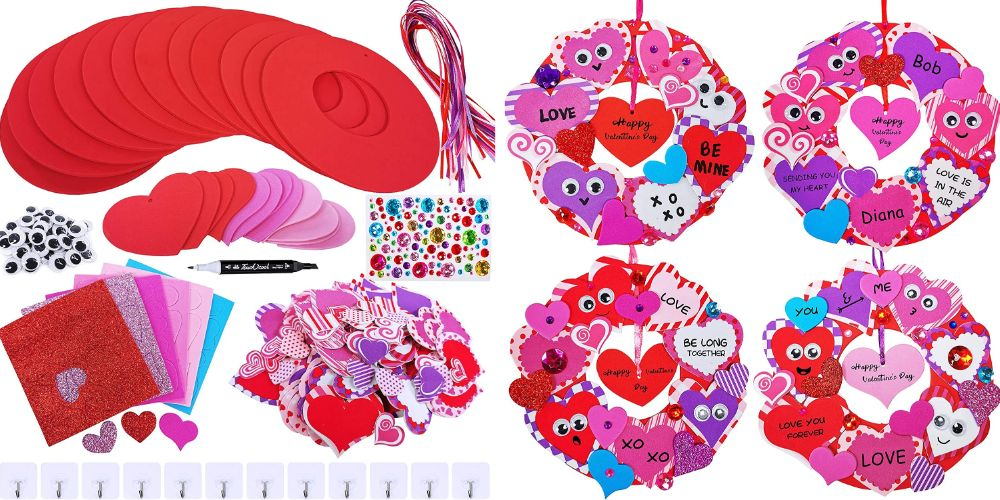 The Heart Wreath Decorations DIY Foam Wreaths Craft Kit is the perfect way to get your little ones into the Valentine's Day spirit. Featuring bright colors, glitter, and plenty of foam heart shape stickers and embellishments, this craft kit helps kids create beautiful heart wreaths with no cutting or gluing required.  By crafting these wreaths together, kids develop their creativity and imagination while having fun with this exciting activity.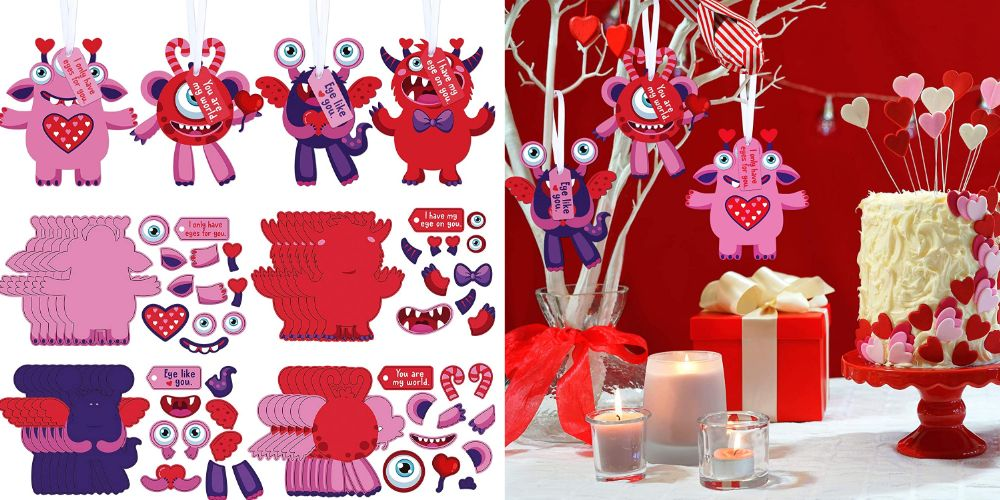 Get ready for some mess-free fun with the Valentine's Day DIY Monster Craft Kit! Perfect for any messy little monster in your life, this fun craft kit lets kids create their own "love monsters" — mini Valentine decorations that can be hung on trees, windows, doors, and more. The kit includes 24 sets of stickers and cards in four styles, giving your child plenty of options to choose from as they explore their creativity.
With the white hanging rope included, it's easy to hang up these fun and festive decorations around your house. Plus, crafting these monsters is a great way to get them involved in the celebration while having a blast! This Valentine's Day DIY Monster Craft Kit has everything you need to make it a holiday to remember.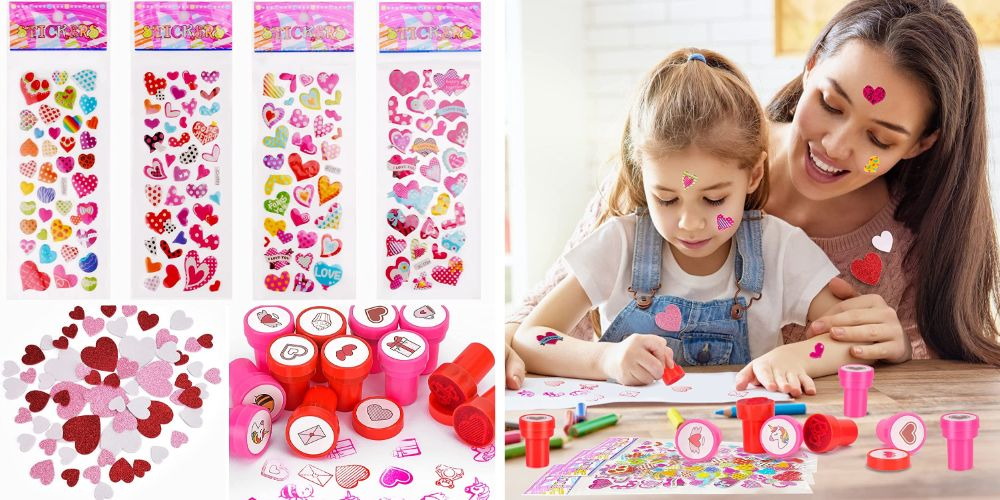 The Valentines Day assorted stamps set is a great way to let your little ones express their creativity. With 12 different designs, each plastic stamp comes pre-inked and ready to use.
Non-toxic PVC materials make these stickers safe for use on any surface, including stationery, toys, furniture, books, and cell phones. A sweet gift for any Valentine's Day, the Valentine's Day assorted stamps are sure to put a smile on any child's face.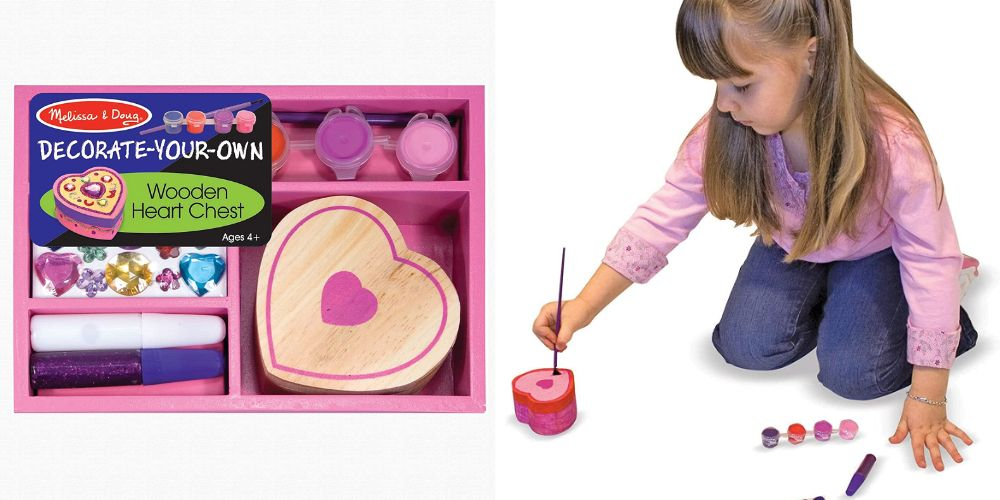 The Wooden Heart Box Craft Kit is a perfect way to let your little ones express their creativity. With a wooden box, glitter glue, white glue, colorful gems, and 4 pots of paint, this kit has everything needed to make a beautiful heart-shaped box.
The solid wooden construction ensures durability, while the included brush makes it easy to apply the paint and glue. This kit is great for young kids who will have a blast creating their own unique box.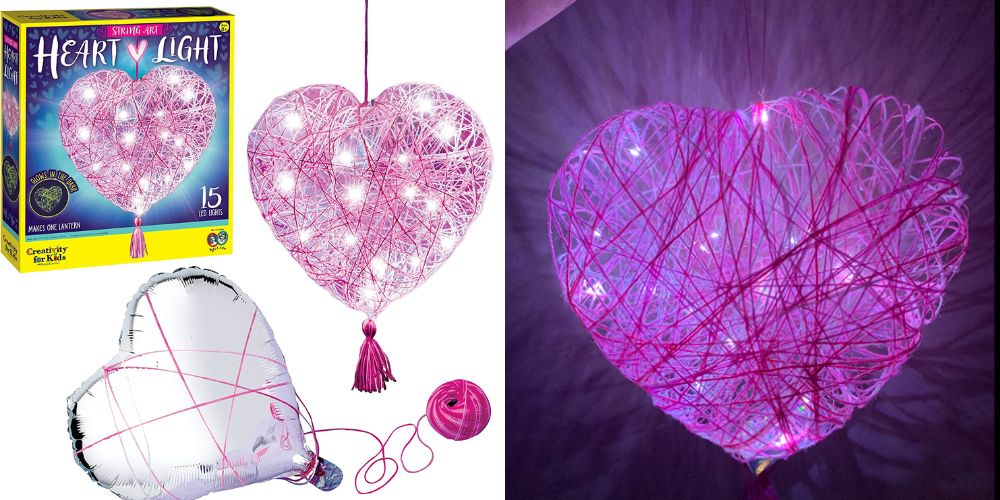 The String Art Heart Light kit is the perfect way to bring some Valentine's Day cheer. This complete Valentine craft kit includes everything needed for your little ones to express their creativity and make a unique string art heart light.
With crafting and glow strings, glue, an inflatable heart, latex-free craft gloves, a tassel tool, twist ties, and 15 LED light strings with a battery box included, this kit enables you to quickly create a beautiful piece of art that will bring joy and be a stunning addition to any kids or toddlers room!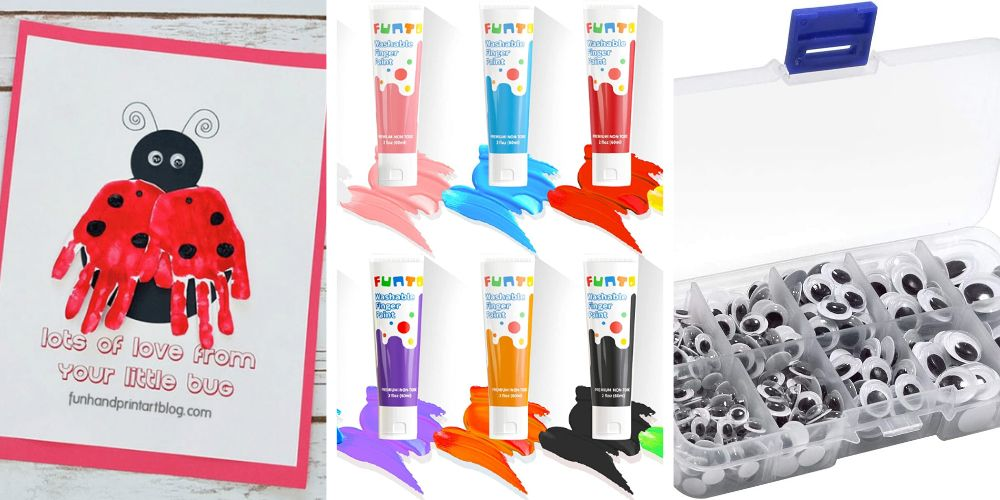 Give your creative juices a buzz with this fun craft project! With just some washable finger paint, construction paper hearts, and googly eyes you can create an artistic handprint love bug that will keep the little ones occupied. Get all the instructions here!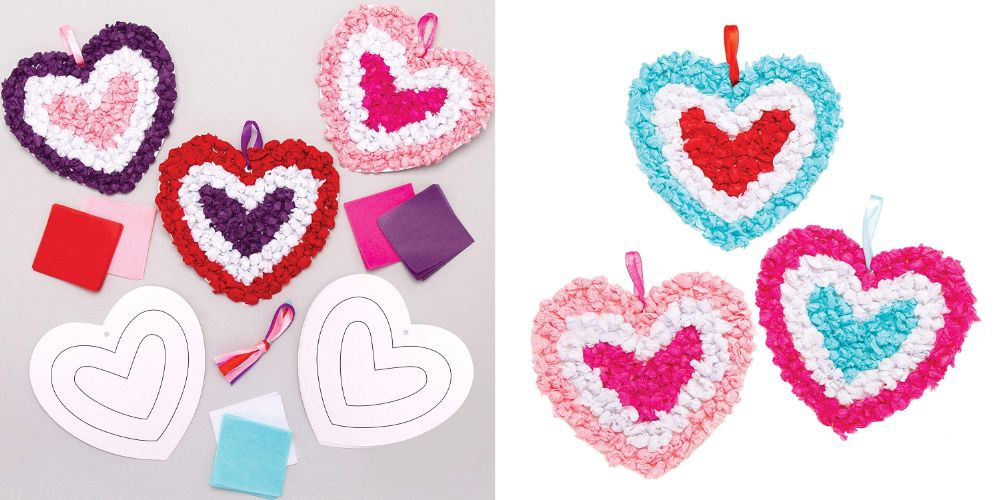 Toddler Valentine's Day crafts are great to get your toddler feeling festive and sure to spread plenty of giggles and smile all around! The Heart Tissue Craft Ornament Kit has got everything you need- a self-adhesive card template, tissue paper and hanging ribbon. It'll be fantastic fun creating beautiful heart ornaments that can be used as party crafts, art projects, prizes, presents...and more! Whether it's for a school project or just some extra special Valentine's treats – any toddlers will love expressing creativity with these kid-friendly kits.
For those looking for more inspiration in crafting with their toddlers, the Red Ted Art YouTube channel is an excellent resource. Featuring a variety of easy and fun DIY crafts for kids of all ages, it's sure to bring a creative spark to your next Valentine's Day project. From step-by-step tutorials to ideas on activities that will keep toddlers engaged, you'll be able to find something perfect for you and your little one this holiday season!
Final Thoughts
Spoil your toddler this Valentine's Day with a crafting session! Not only is it an entertaining experience, but also one filled with educational value. Say goodbye to challenging fine motor skills and hello to the wonderful world of crafts that help your little ones learn important new abilities - so what are you waiting for? Get ready for some quality bonding time; start crafting and have fun today!
Other Posts You May Like: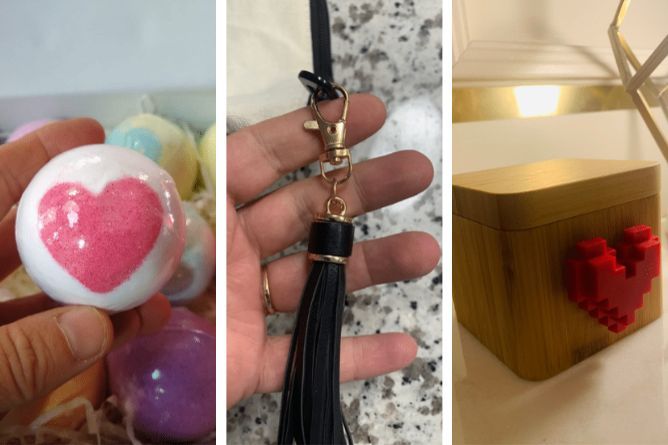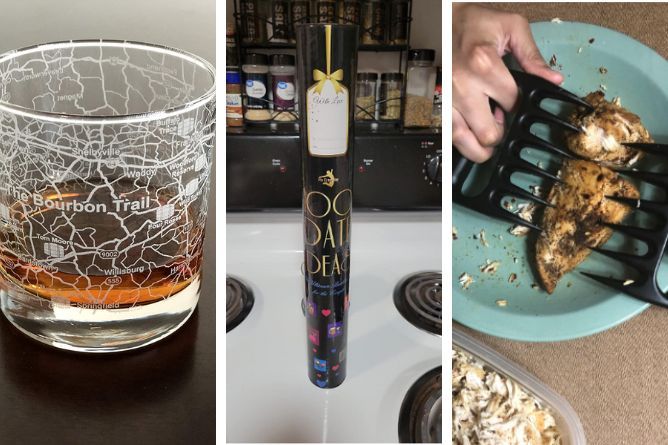 Comments