Valentine's Day is only a few days away, and whether you're single or in a relationship, there's no doubt that you're going to want to look your best. So if you're on the hunt for the perfect Valentine's Day dress, be sure to check out these options! From traditional red dresses to playful pinks and blues, these 32 dresses are sure to make your heart melt. And who knows?
Ready to step into the spotlight? Then make sure you slip into Ruched Bodycon Mini Dress! With its flattering v neckline and ruched sides, this sweet number is perfect for making heads turn. Accessorize it with some high heels and jewelry for a look that'll steal hearts all night long!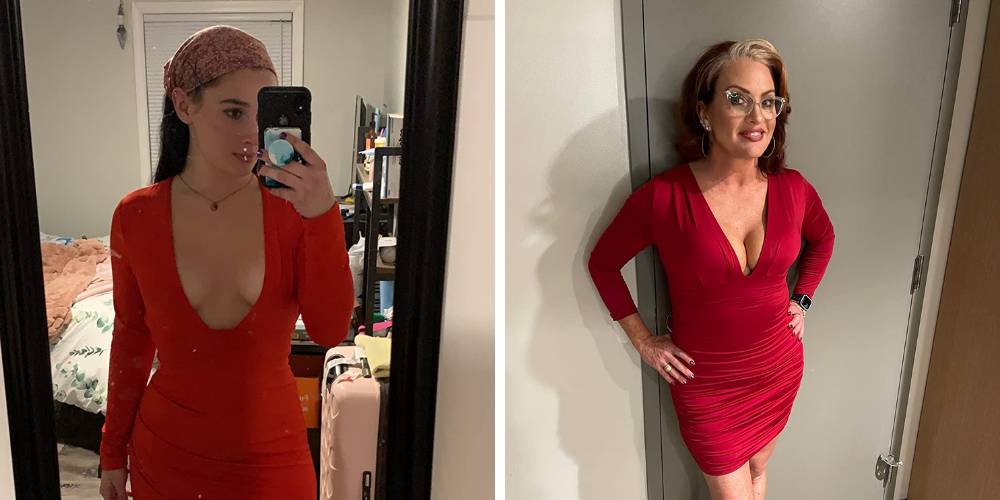 5-Star Review: "Dress was good quality , not see through, figure flattering . Got a size small , am 5'5" and approx 115lbs. I chose to pair dress with a belt , however a belt not needed. Looks great without a belt ." – G
Make February fierce with this flirty and fabulous Valentine's Day dress! This luxurious midi is perfect for adding an extra dose of glam to your V-day look. It boasts a sheer cape that can be draped off the shoulder or across your back - talk about versatility! Whether you're going out with bae on a romantic date night or just want something stylish to make yourself feel girl bossy, get ready to turn heads in this sassy dress.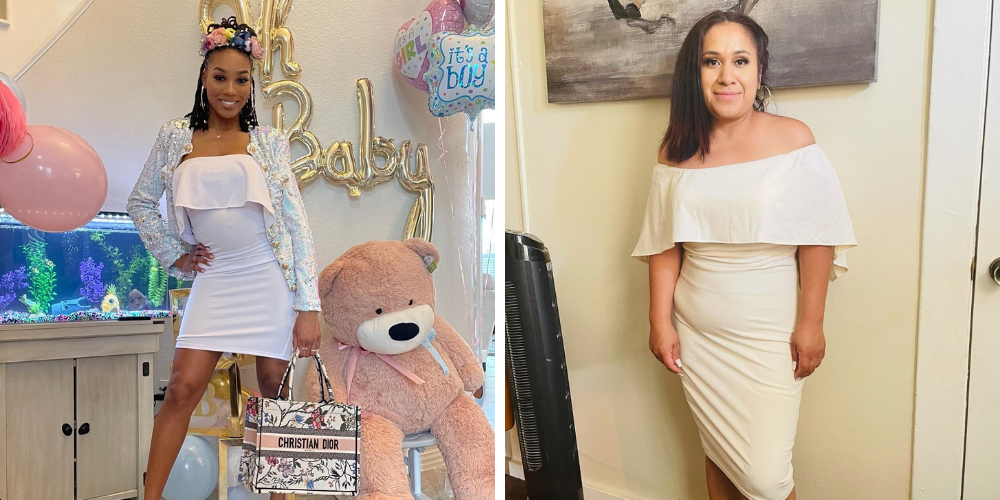 5-Star Review: "I hate dresses but this one is my absolute favorite! It fit well around my body but the best part was the little wings that covered my arms & left my shoulders bare. Beautiful dress!" – Dae
Spice up your V-Day look with this ultra-luxe Maxi Sweater Dress! This showstopper features a stylish batwing neckline, sultry slit open back, and a flattering belt to make sure all eyes are on you. Whether it be for date night or girls' night out - get ready to look absolutely unforgettable in the most comfortable fabric ever!!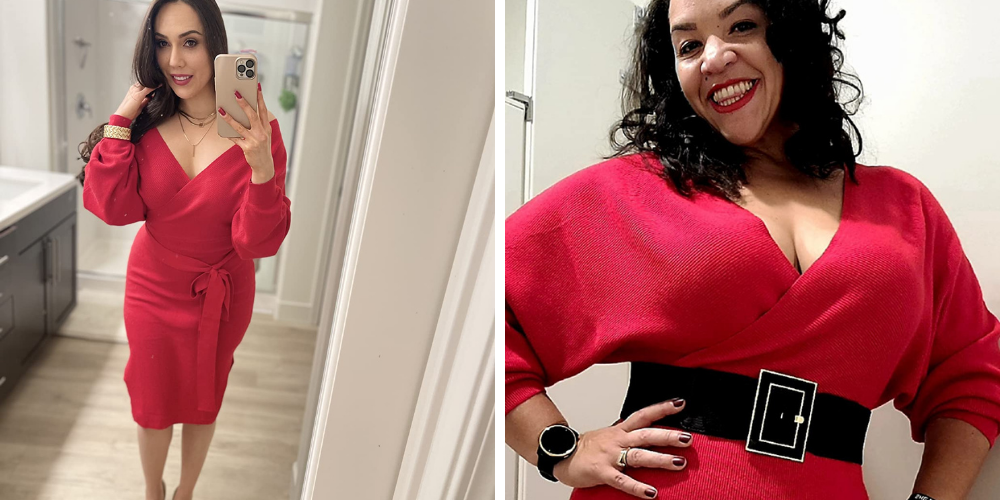 5-Star Review: "Very flattering! It's thick enough to conceal - but not so thick that you're hot. The neckline is great too. You can wear it off the shoulder or not. Looking for a cute pair of boots to go with!" – All The World's A Stage
Get ready to wow! Valentine's Day is right around the corner and you're sure to make a lasting impression with this gorgeous bodycon dress. Featuring an eye-catching, ruched off-shoulder look that adds personality while still maintaining elegance - not to mention how comfortable it will be on all night long! Accessorize away for a coordinated ensemble or keep things simple; whatever your style choice may be, this chic cocktail party dress has got you covered. Don't wait any longer — order this dress today and feel confident in looking effortlessly fabulous for VDay festivities!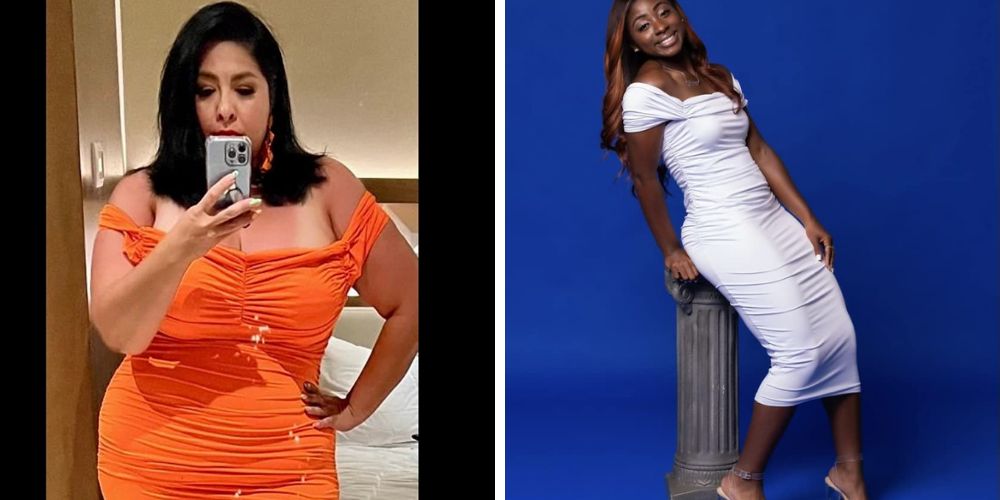 5-Star Review: "This dress is very flattering and the ruching really concealed my fupa pretty well. I usually wear a faja, but could go without in this dress. I'm 52, 5'7", 165 pounds, Amazon size suggestion was a large, but I got a medium and it was a perfect fit!" – Mrs DJ
Get ready to fall head over heels with this absolute showstopper Ruffle Mesh Mini Dress for any romantic night out. Featuring a dreamy off the shoulder flounce design, you'll be feeling light as air and dancing all night long in this lightweight creation made from breathable fabric - it will have you wishing February was here already!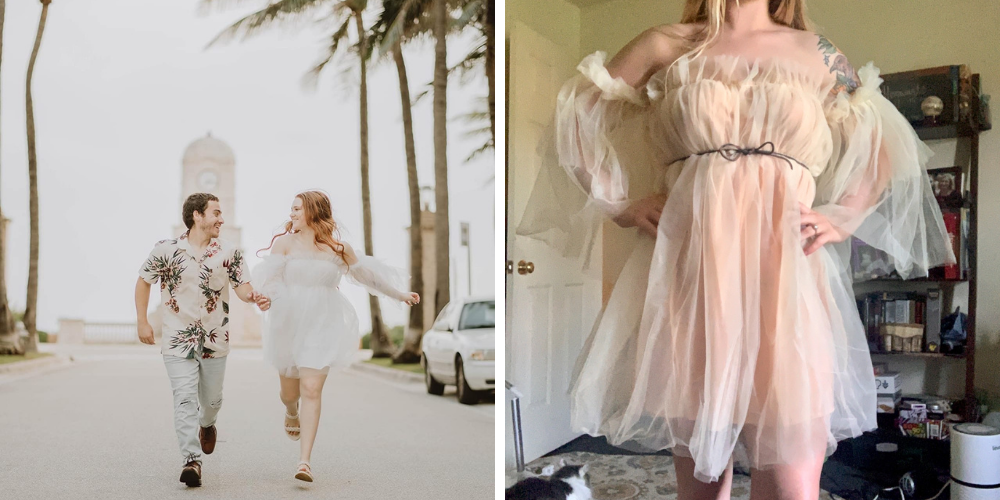 5-Star Review: "Wore this for a Valentine's Day date. The dress was almost too short to wear but just barely long enough! I'd size up for a longer and looser fit!" – Mallory Freimuth
Ready to make a show-stopping entrance and impress your Valentine this year? Look no further than this Maxi Dress! This luxurious velvet dress will have you feeling confident, sophisticated, and oh-so stylish. The wrap v-neck design is sexy yet flattering while the ruched fabric gives it an extra bit of stretchy glamour that'll be sure to turn heads. With Valentine's Day just around the corner, don't miss out on one of the most sought-after dresses for any special night out!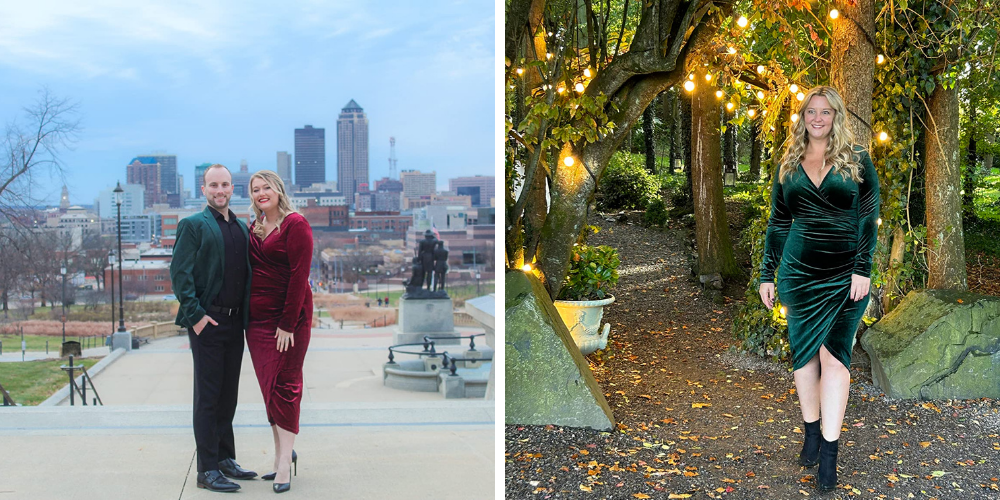 5-Star Review: "I was pleasantly surprised at how nice this dress is. It's nice quality and has enough stretch that hugs your body. I ordered a size small which fit perfectly. I'm 5'4 and 130Ibs. The wine color is perfect for the holidays. I'm going to order the black as well." – Nadia
Valentine's Day is just around the corner and you need a look to match! Look no further than this romantic Puff Sleeve Dress. Crafted with an ultra-soft fabric that stretches perfectly for maximum comfort, it has all your V-day needs covered – from cozy couple time at home to dining out on the town in style. Be bold enough to buy today before someone else slips into it instead!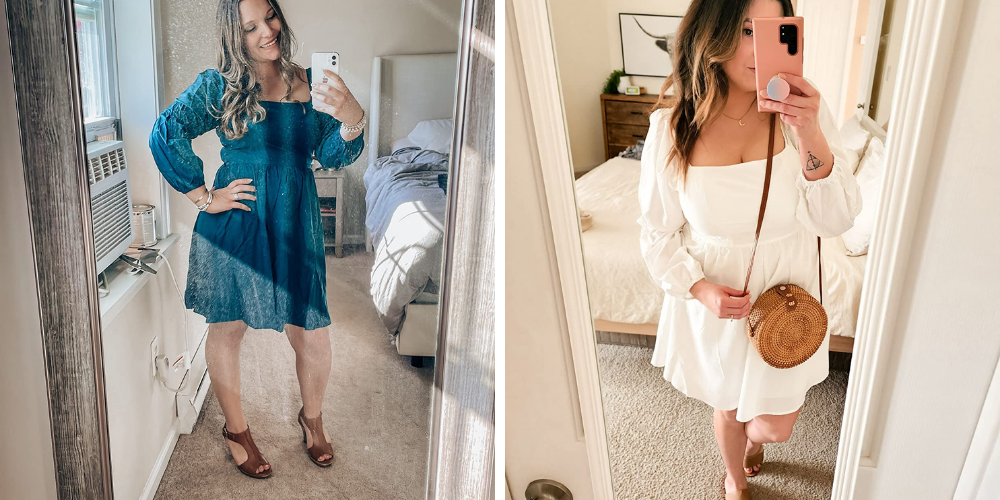 5-Star Review: "This dress is so cute and even cuter in person! The green is such a pretty and classy shade! The fabric is very comfortable and is giving. 10/10 recommend!!" – Casey Miller
This Valentines Day, stand out from the crowd and captivate them with a Ruffle Mini Swing dress! Whether your style is classic, flirty, or even daring, there are plenty of beautiful options available. Not only will these stunning pieces make you look like a million bucks - they're also super comfortable so that you can dance all night long with ease and confidence. Don't miss out – order yours now!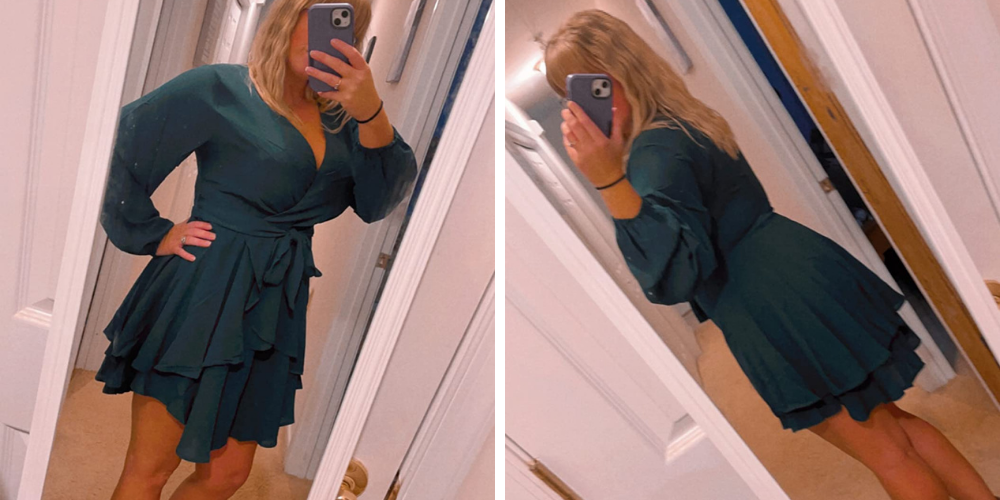 5-Star Review: "I just tried on this dress and couldn't wait to review it. I was amazed at how good it looked. I got large, I'm about 170ish / 5'4. I think it's so flattering. I will be wearing tights because it goes up on the side too much for my comfort (where my cellulite is most visible) but I think with some tights and booties...it's going to look awesome. Also, the material doesn't feel cheap or too thin. It's actually perfect." -Cristal
If you've been dreaming of a dress that'll make your curves look fire and have heads turning, then Mini Bardot Dress is here to save the day. With sizes up to 44 inches and made from 100% polyester material in an ultra-flattering bardot style with pleated details on the front, waistband detail for extra sassiness and off-shoulder wrap - this mini masterpiece lets you show off those gorgeous curves like never before! Trust us when we say Valentine's Day will be lit once you step out donning these heavenly vibes...even if it isn't Feb 14th yet!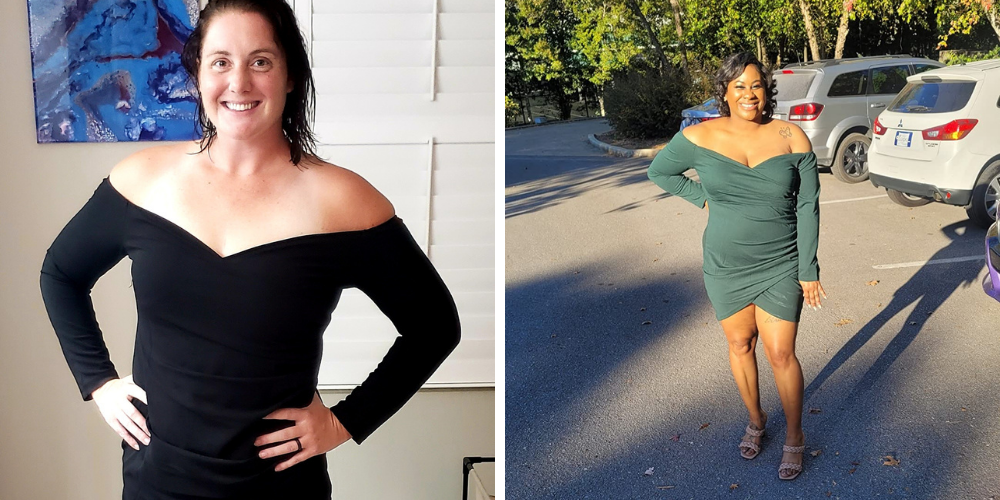 5-Star Review: "This dress is so 🔥. I normally wear a 3xl but this dress ran a bit smaller than expected. Short in the front. The tightness of the dress definitely hugs your body." – Belinda Henderson
Looking for a dress that will make your special someone weak in the knees? Look no further than Flowy Swing Dress! This silhouette dress offers romantic vibes fit for Valentine's Day or any other love-filled occasion. Plus, comfy never looked so good - this one is sure to be your go-to choice when you want style without skimping on comfort.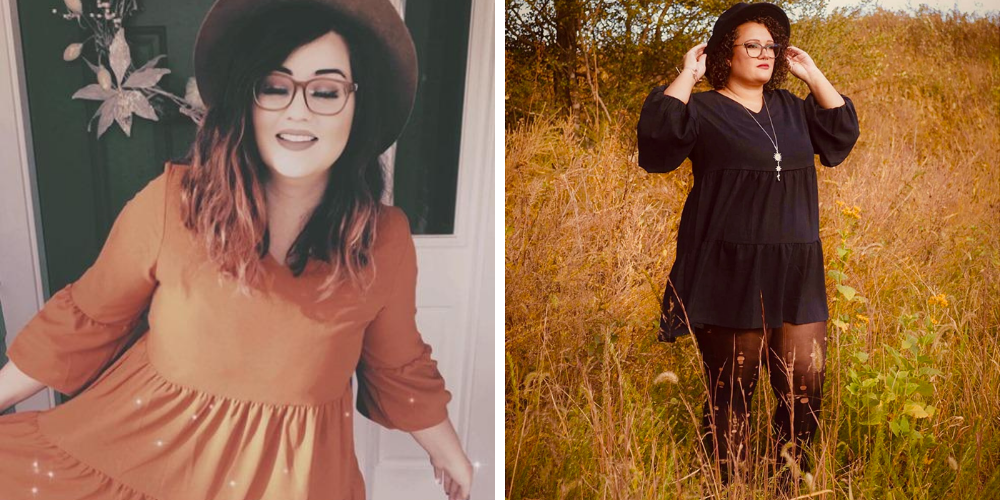 5-Star Review: "Great dress. I'm short (5'2) so perfect dress for sandals or boots. They have different color options. Planned to wear to my son's rehearsal dinner but found the Crown & Ivy one I'd been searching for last minute. But this one is super cute too. So much so my 26 yr old daughter snagged it." – Vanessa
This Valentines Day, turn heads with this ravishing Floral Print Mini Dress! Its deep v neckline and dreamy ruffles will have you feeling like a goddess all day long. Plus its 100% polyester fabric ensures maximum comfort so get ready to dance the night away in style (and total ease!)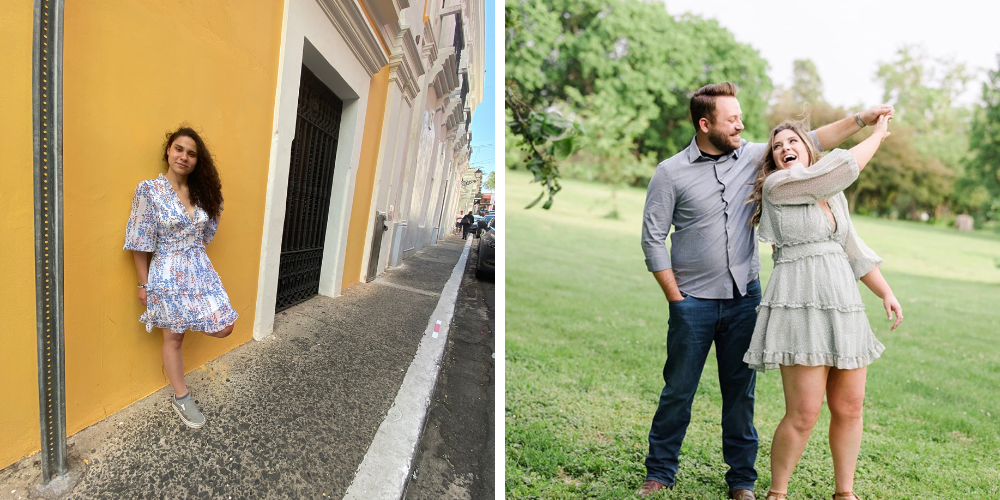 5-Star Review: "I absolutely love this dress! I would buy it in multiple colors if I had more occasions to wear it to!! It's so flattering on the arms, and I don't have a picture of the back but the open back is sexy. I have a large butt so usually I'm worried about dresses riding up- this dress has a slip and I wasn't too worried about it riding up. It's so cute and absolutely love it. The deep cut in the front of the dress means you should either opt for no bra, or nip covers- so make sure you have those!" – Katie
Ready to heat up the night? Get ready for sparks to fly in Mesh Bodycon Dress - with sheer sides that make sure you turn heads! Throw on some high heels and slick red lipstick, then get set for your next date look. Valentine's Day just got a whole lot hotter!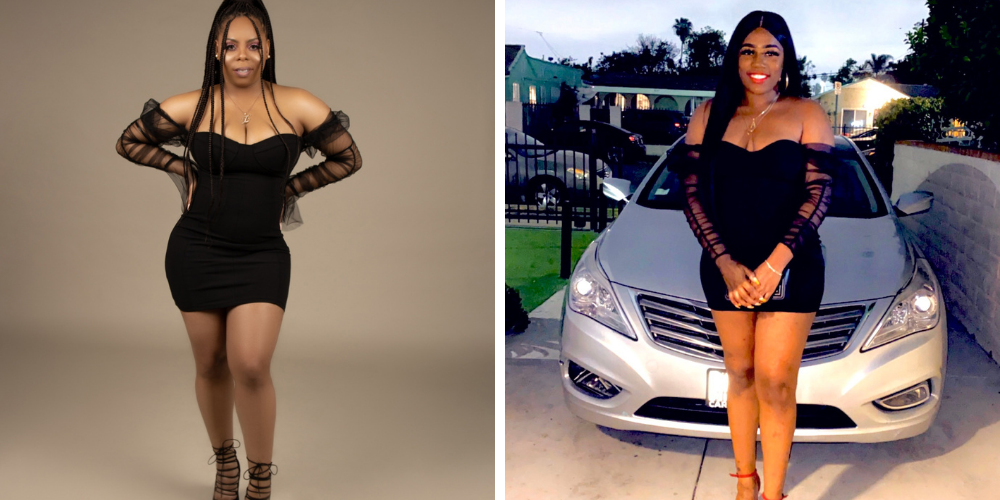 5-Star Review: "This dress was very flattering. It was very short but I knew that when I ordered it. I'm sure this dress would be cute in every color. I would order this again. I am very curvy, 5'5, 190lbs." – face2facewithmindy
Get ready to bring the sizzle and spice up your look with this Cami Dress! With its comfortable, stretchy fabric and alluring ruched side panels, you'll be sure to turn heads while making any special occasion extra steamy. Its sexy v-neckline adds a flirtatious touch of modesty — so whether it's an evening on the town or just chillin' at home with bae, you're guaranteed to heat things up in style!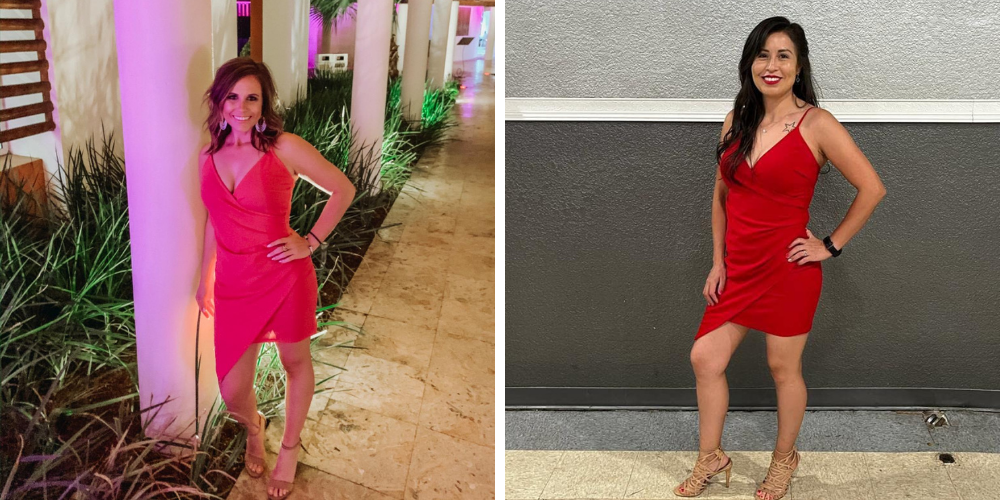 5-Star Review: "Flattering and comfortable. East to move in. Can be worn without a bra without feeling exposed. Could potentially also get away with a black bra depending on the cut. Bought a L (5'9", 160, 34D) and fits perfect." – Sarah
Calling all romantics! If you're looking for a surefire way to win someone's heart this Valentine's Day, look no further than this breathtaking dress. With its flounce hem and demure neck tie sleeves, it will take any special occasion up another romantic notch - plus make your sweetheart feel like the belle of the ball! Make their night even more magical by pairing with some showstopping earrings and a clutch bag – now that's amore!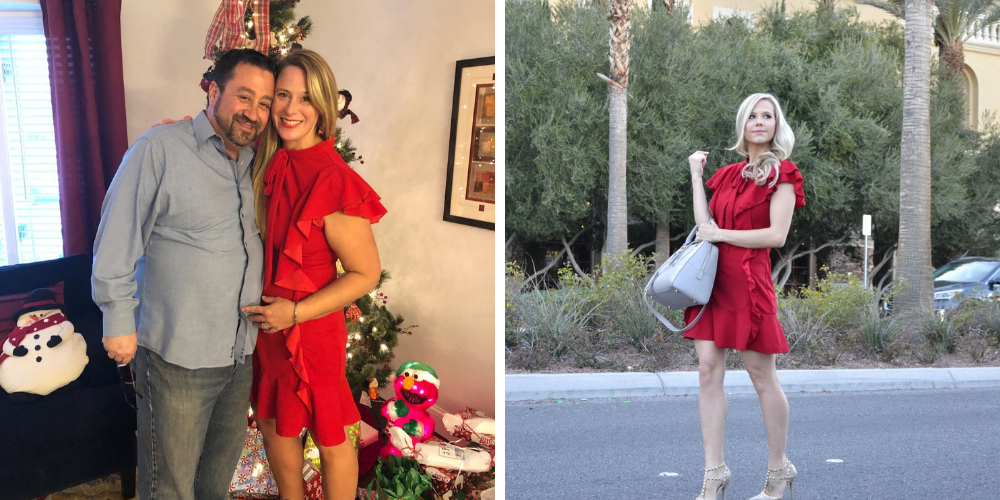 5-Star Review: "This dress is super cute and comfortable. I could have gone with a smaller size but this size worked out great. I wore it on a super hot day and because it was light and a little spacious is was perfect." – Amazon Customer
Looking for a way to show your boo some love this Valentine's Day? Show off those curves in an ultra-pretty, backless v neck dress! This ravishing number combines the perfect blend of elegance and sultry vibes that will make you stand out from the crowd. Pick up one today so you can be sure your special someone knows they're getting something real quality - just like their romance with you!
5-Star Review: "My husband loves this dress, but it is thicker than expected. I love the color and the style" – TGBlonde
Do you feel love in the air? If your answer is yes, it's time to get ready for Valentine's Day! You don't want to miss out on Belted Sheath Pencil Dress. This cutie will make sure all eyes are on you – from its comfy fit, charming design, and confident vibes - so break hearts (in a good way) this year with some sweet style points.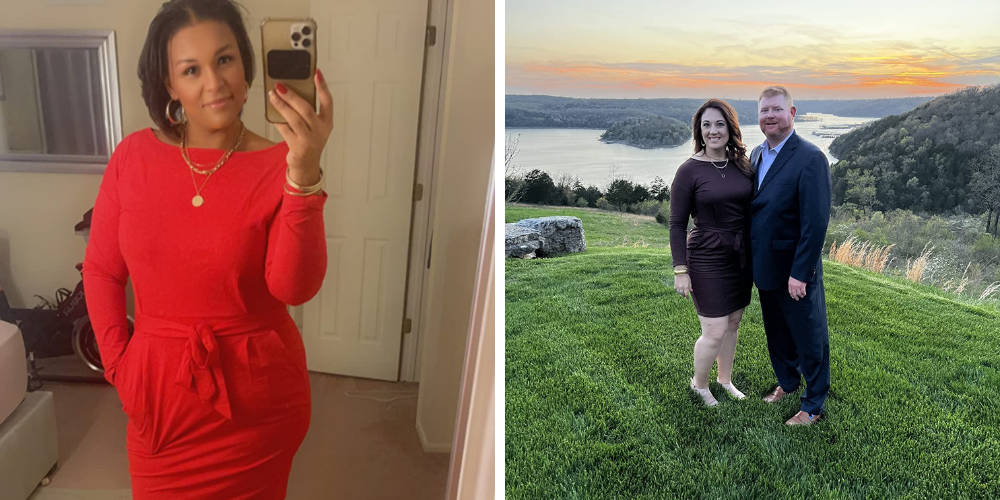 5-Star Review: "Dress is very nice, did have to steam it to get wrinkles out but was not a problem. Size is what I expected, a little large through the hips but I'm slim in the hips bit it still looks very nice on." – Brenda S
If you want to make your Valentine swoon this year, Midi Knit Sweater Dress is the way to go! Whether it's a romantic dinner or an intimate getaway, this luxurious yet affordable dress will have you lookin' and feelin' like royalty. Plus, with that unique backless design featuring belt slits - what more could Cupid ask for?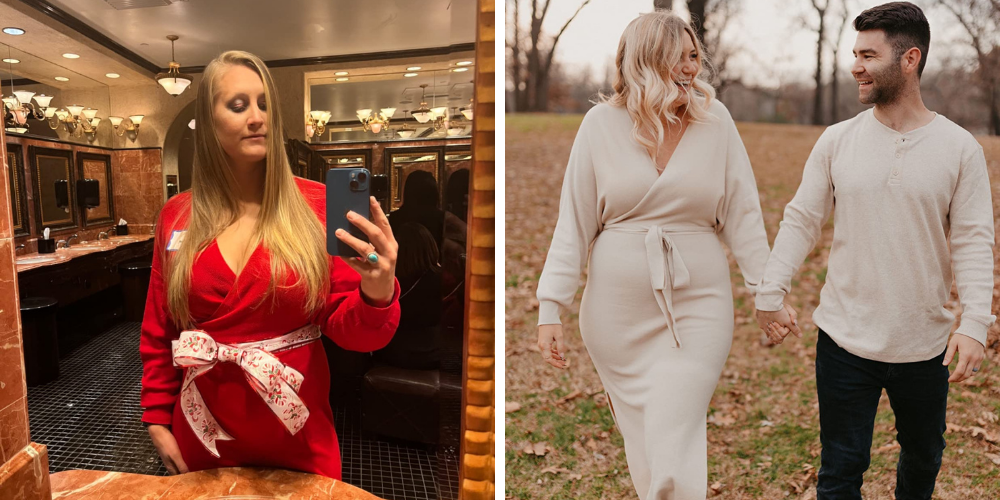 5-Star Review: "Most comfortable dress. I got so many compliments on it! Doesn't hang off the shoulder like I'm the ad pic but it is still flattering. Warm enough in 40 degrees weather that I didn't need a coat but not too warm that I was uncomfortable while eating dinner in a heated restaurant. I believe what I bought was large." – Nikole Watkins
Stop the search! If you're looking to make a show-stopping entrance this Valentine's Day, it can only mean one thing: A pencil dress. This chic midi is designed with curves in mind — from its round neckline down to its stretchy pencil skirt that accentuates what your mama gave ya'. Whether dinner date or drinks night out, let this eye-catching design be your go-to for any occasion.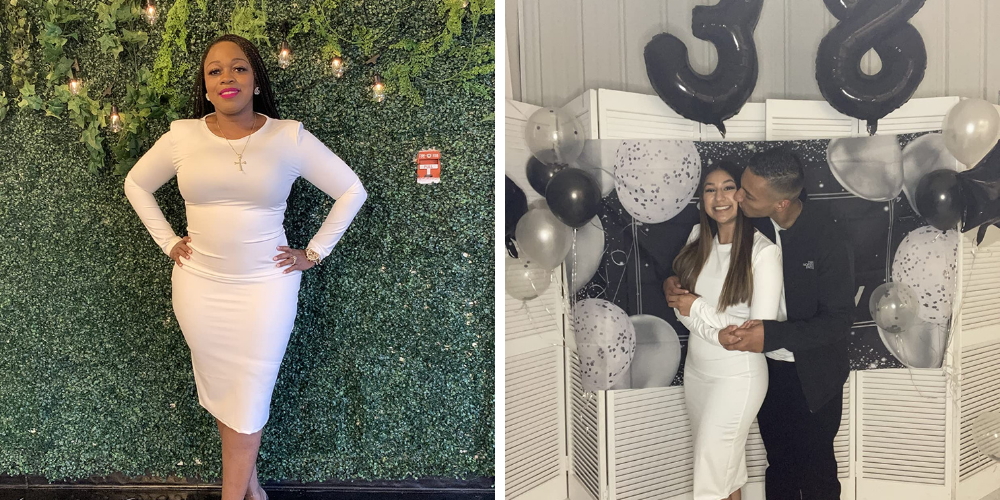 5-Star Review: "Fits so well, just wish it wasn't that shiny material. I can make it work as it's not like danskin but wish it was matte. Fit is perfect!" – Kelly Kankolenski
Ready to Feel Fabulous on Valentine's Day? Get ready for this Ultra-Cute Dress! With its split mini skirt, keyhole neckline, and long sleeves, this dress is pure perfection. Crafted from a lightweight fabric that ensures all-day comfort with a touch of chic style - you won't be able to wait until February 14th arrives so you can show it off!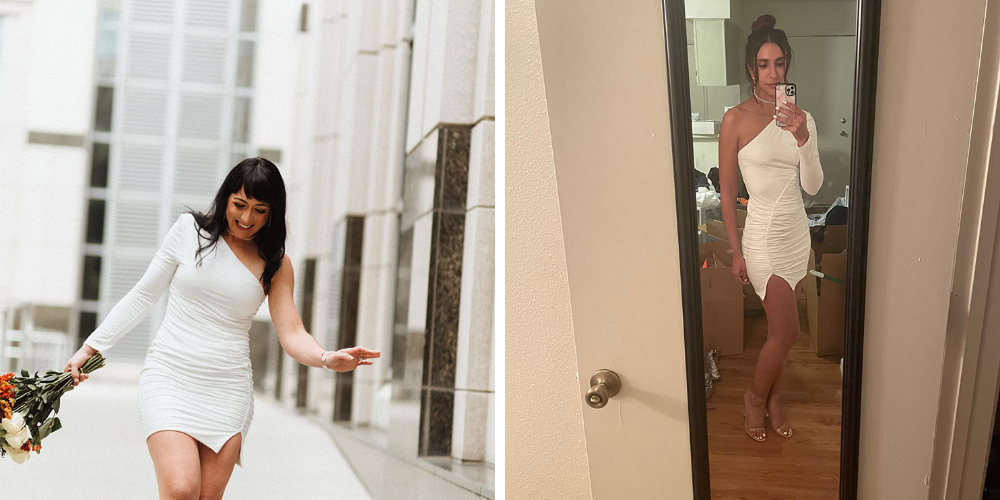 5-Star Review: "This is a gorgeous dress! It's super flattering and holds you in well. I got a medium and I'm 5'4 150 lbs." – Sydney Whisenant
Get ready to look heavenly this Valentine's Day! This Valentine's dress is sure to make a statement with its elegant crewneck neckline, waist tie, and long sleeves. The cocktail-length skirt will flatter your curves in the most stylish way - so you can be absolutely certain that all eyes will on you when February 14th rolls around. So don't wait: order yours now and get ready for some serious V-day-loving attention!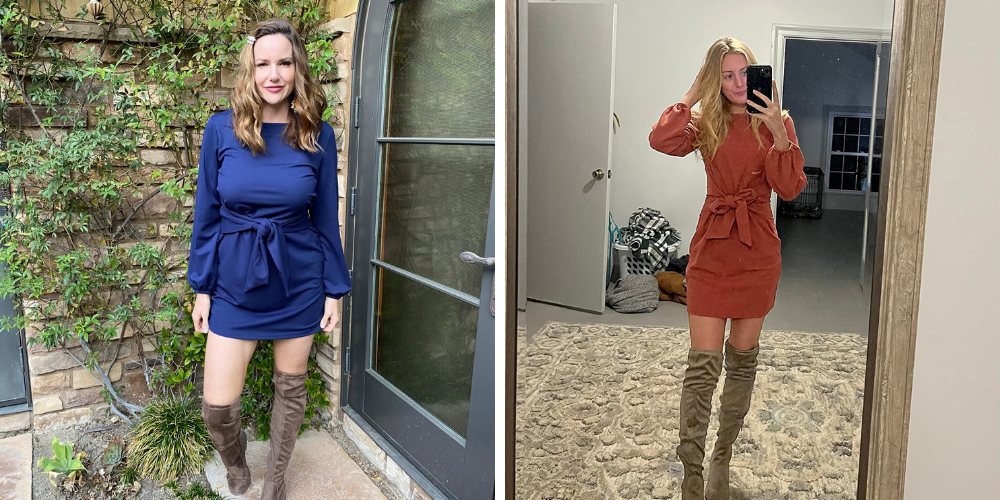 5-Star Review: "It is warm and comfortable, the fabric is nice and has stretch. It seems baggy in the hips and over the thighs, but would probably be more flattering if you size down. 5'5" 107lbs sz small color black" – Amazon Customer
February can't come soon enough so you can show off how smoking hot you look in this luxurious Valentines Day dress! You'll be turning heads and feeling like a million bucks with the fitted bodice and flare skirt, both of which will perfectly enhance any lingerie ensemble. Stop waiting - order your Long Mesh Dress now for those special occasions ahead!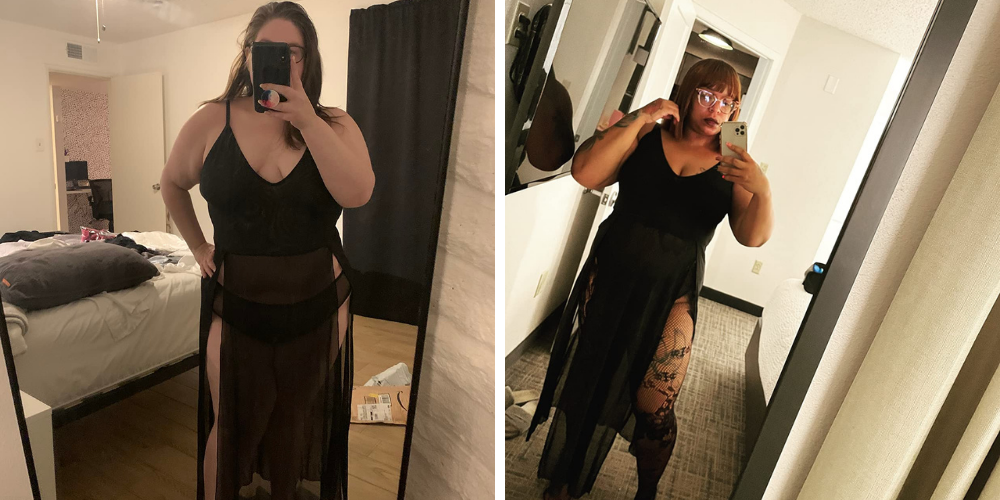 5-Star Review: "Shipping was fast, it is super cute (my boyfriend loves it), I got my usual size and it fits perfectly, it is stretchy but not too stretchy. Overall i love it" – Clare
Valentine's Day is just around the corner, and you know what that means—time to plan an ultra-romantic date night look. For all of your special occasions this season, check out this timelessly chic lace dress with a flattering v-neckline! It'll be so cute on Feb 14th (and beyond), flats or heels will make it work for almost any style statement. Don't wait too long though -before we say 'I do' to another buyer– get yours now before it says I Dosé!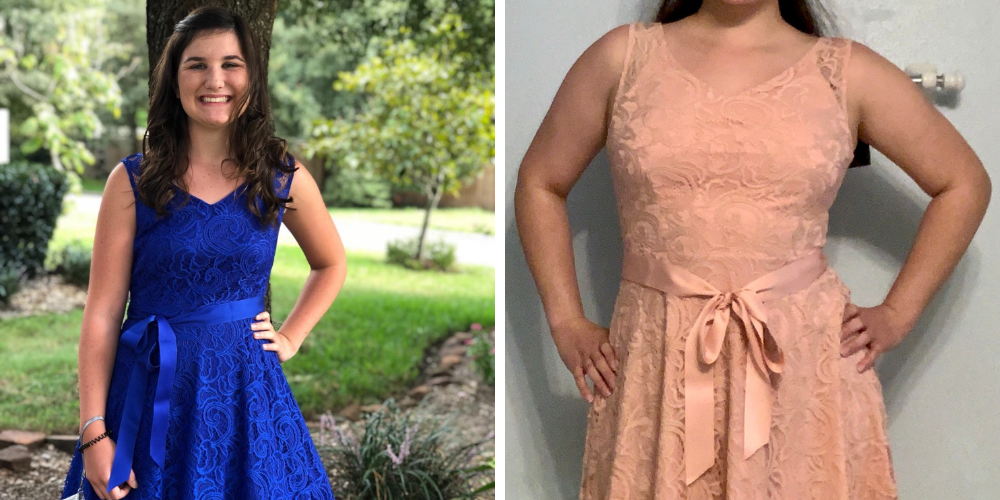 5-Star Review: "I loved this dress. It is absolutely striking. The blue was so vibrant and the lace so soft. It hangs right below the knee. The arm holes fit nicely not too loose but not snug. The top does not show cleavage. The waist area fits nicely. I am returning it for a large because I could not get it zipped halfway up my back. I am a 36DD and due to yoga, I have a well-developed back and shoulders. So, this might not be an area of concern for others" – Amy A Craig
Tis almost the season for hearts and love - but why wait to show off your style? Put everyone in awe with this Valentine's Day dress that is so cute, you'll be wishing it was February already! The deep v-neckline and adjustable straps make wearing this soft fabric piece both fashionable AND comfortable. Trust us when we say: whether you're looking for a special day ensemble or just a casual everyday look, put on the Velvet Casual Midi Dress and shine bright like Cupid himself!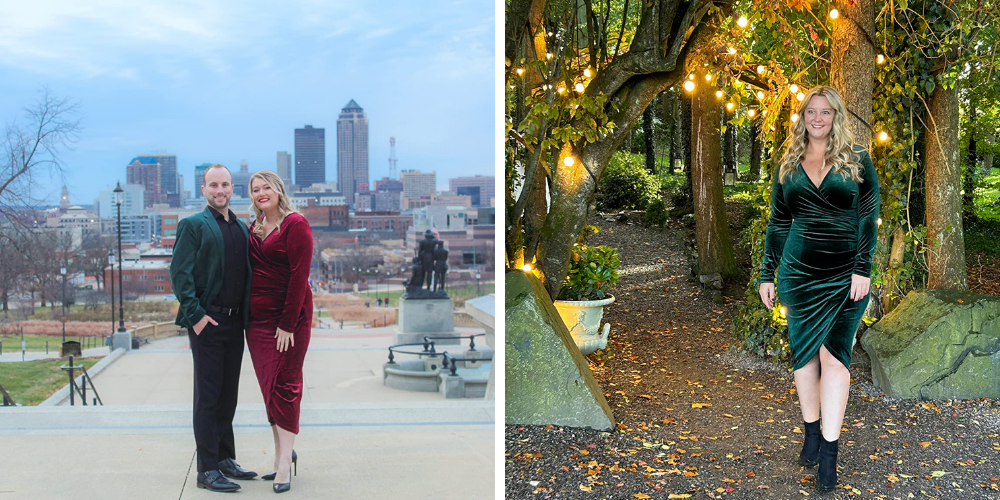 5-Star Review: "I love everything about this dress, snatches you up. 10/10" – Dani
Lookin' for a dress fit to make Cupid swoon? You've come to the right place - these Square Neck Flowy Dresses are romance-ready with their A-line silhouette, flouncy skirts and sweet color combos. Make your choice between classic Valentine's shades of red or pink...or if you're feeling brave, go rogue with something more unexpected! Get shopping now for the perfect piece sure to set hearts aflame this February 14th!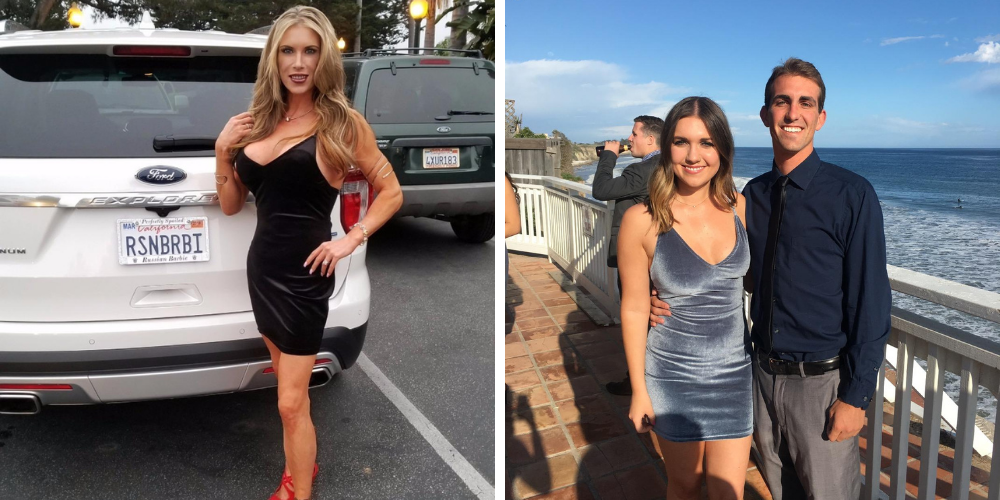 5-Star Review: "True to size. Great flow for a dress. Looks great with the shoulders a little off but had to be worn to church with shoulders covered. Still got LOTS of compliments!"  - Simone Minichino
Not only is this flawless fashion piece comfortable and stylish, but it also has the perfect square neckline for showing off your best feature - those collarbones of yours. With a ruffle elastic waist providing total comfort without sacrificing style, there's no better way to make an impression on that special someone or just look great when out with friends. Experience effortless elegance today with this must-have ensemble – February can't come fast enough!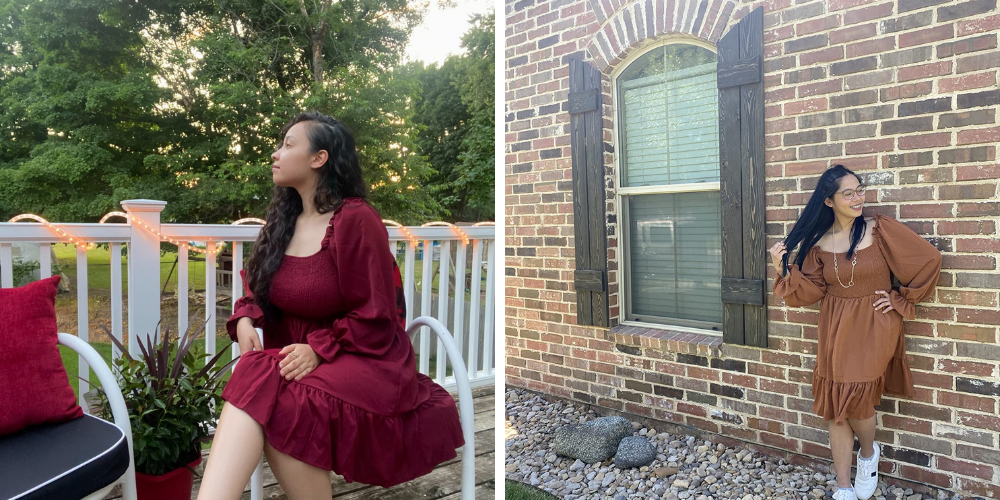 5-Star Review: "I was pleasantly surprised at how amazing this dress is! I'm 5'3 and 150lbs (I weightlift) - Ordered a medium and not only is it insanely comfortable, I got so many compliments. I felt pretty and confident, super obsessed. Not sheer at all, I wore a stick-on bra. Love love love. Buy this dress!" – Amanda Catarzi
Skip the chocolates & roses this Valentine's Day, get a dress that'll make you look Oh-So In Love! Whether you're out for a romantic dinner with your special someone or just want to rock something festive this Vday - we've got the perfect pick for you. This off-the-shoulder dress features beautiful ruffles on the sides and an alluring sweetheart neckline. Plus, its maxi length will have heads turning as soon as you walk in anywhere...Let Cupid take aim at everyone else 'cause when it comes to style? It looks like love is definitely in bloom *wink wink*.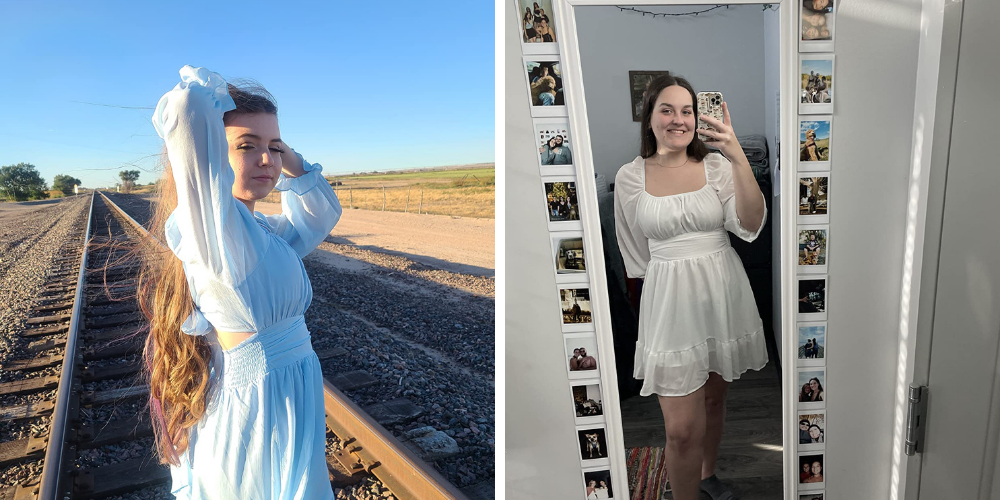 5-Star Review: "The dress was beautiful and incredibly comfortable!" – Amanda
Love is in the air and you know what that means - time to find a Valentine's Day dress so cute, it'll have you wishing it was February already! Step right up for a Turtleneck Mini Sweater Dress. This flattering frock offers just the perfect amount of stretch while allowing you all-day comfort plus maximum movement during your romantic night out. From special occasions to everyday wear, this piece will show off your unique style no matter how much love is (or isn't) in the room! Let Cupid take center stage as soon as you slip into any color from this collection: nothing says 'i'm ready to fall' quite like flaunting one of these beauties at any event or celebration near ya'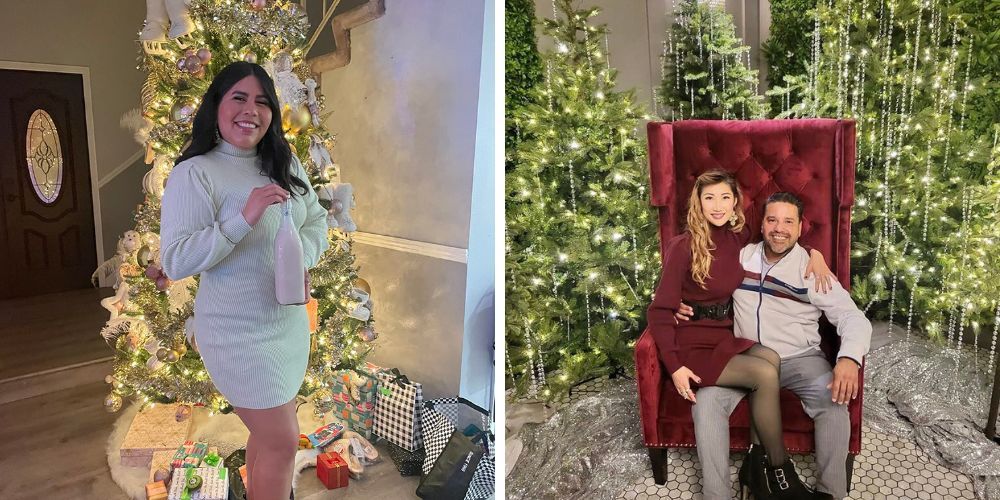 5-Star Review: "I have always been scared to wear white dresses because they are so unforgiving but fear not! The quality of this dress is outstanding. It's thick so it'll keep you warm, not itchy, and form-fitting. If I didn't live in Florida I'd buy all the colors lol! Love this dress so much I will wear it to work during our 3-day cold fronts lol." – Shaila Sanchez
Show your love this Valentine's Day with the sweetest dress around! If you've been searching for a Valentine's Day outfit that will make your sweetheart swoon, then check out this Ruffle Hem Flutter Sleeve dress. Not only super flattering but featuring oh-so cute ruffled detailing and layered fluttering sleeves - it'll have 'em head over heels in no time! So get ready to feel like Cupid hit you (with love) when V-Day comes around...and prepare yourself for some serious compliments.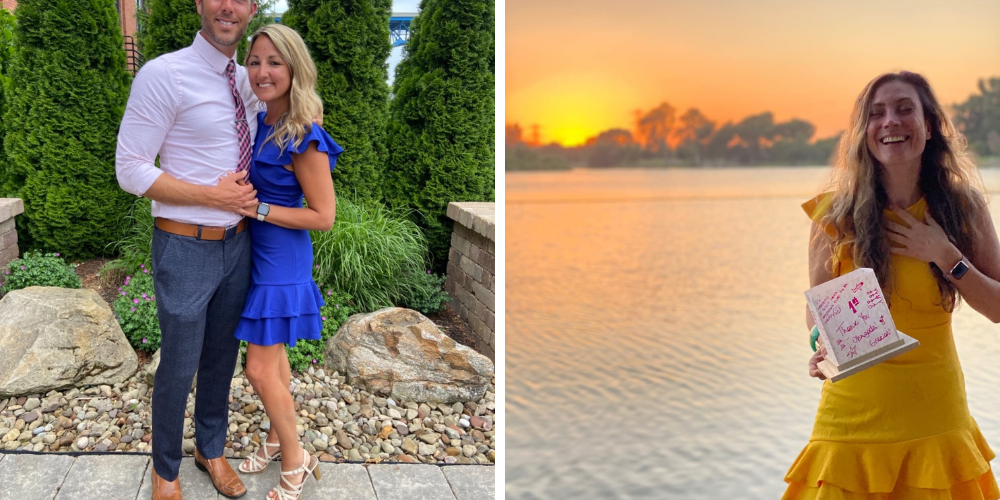 5-Star Review: "Great dress for the price! The material is nice and stretchy and wears comfortably. Pair it with sunglasses and red lipstick and you are ready for the day" – Crystal Dixon
Looking for a dazzling Valentine's Day dress that will make you feel confident and beautiful? Check out the Party Cowl Neck Midi Dress! This dress is perfect for any special occasion and features a spaghetti strap design, cowl neckline, and leopard print details. Get ready to turn heads at your next event in this lovely dress!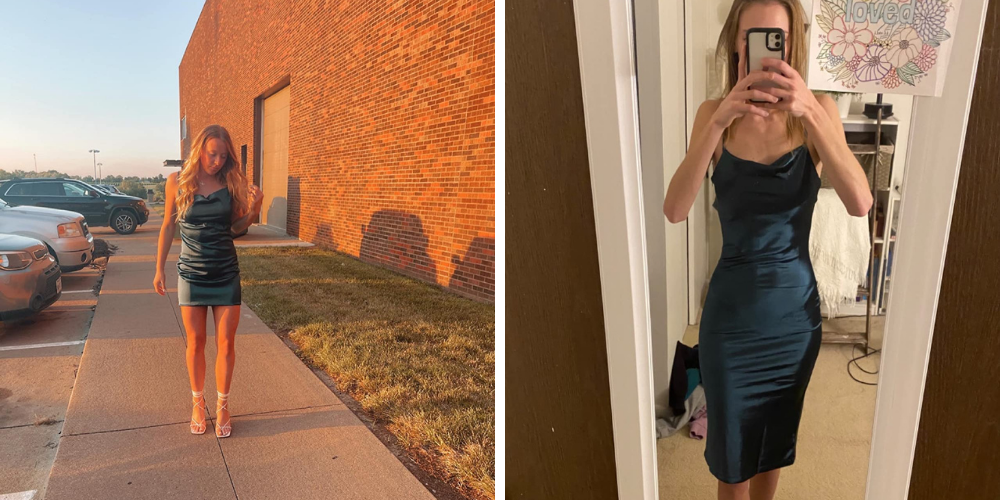 5-Star Review: "I got the blue floral dress, and it's absolutely gorgeous on and off. I LOVE It!!! I got the small and it fits well." – Meghan
Ready to steal the show this Valentine's Day? Stand out in a sea of love with the  Cut Out Dress! With its elegant spaghetti strap design and cowl neckline, you'll be feeling confident and glowing all night long. Plus, those subtle leopard print details add just enough flair for any special occasion - so don't forget your camera! Get ready to make an entrance that won't soon be forgotten on February 14th.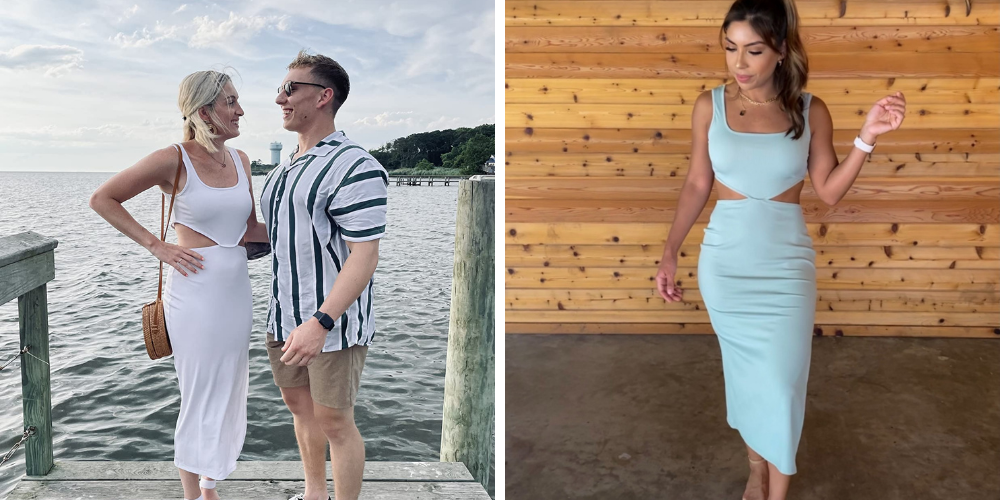 5-Star Review: "The sexiest outfit ever! I ordered the dusty purple in a large. I'm 5'10" and a size 6-8 typically. 40" hips, 31" waist, 36DD. I usually am small in retail, and Medium on Amazon, but according to the other review, a large was best. And it was. It has some give but It fits perfectly if I lose 10 or gain 10lbs. If you have an hourglass figure, it's perfect. The waist looks tiny. Photos do not do it justice. I have a muscular body and I'm tall, so keep that in mind if trying to compare weights. I'll be ordering in many more colors!" – Lisa Lisa
Ready To Heat Up The Night? Get ready for Valentine's Day in this sizzling hot dress! Make your night out extra spicy with this show-stopping piece. With its backless spaghetti straps, you'll be hotter than a blazing summer day - perfect for turning up the heat on a date night and making sure all eyes are on you in that special someone's direction. Finish off this firey look by adding some smokin' hot heels to complete it!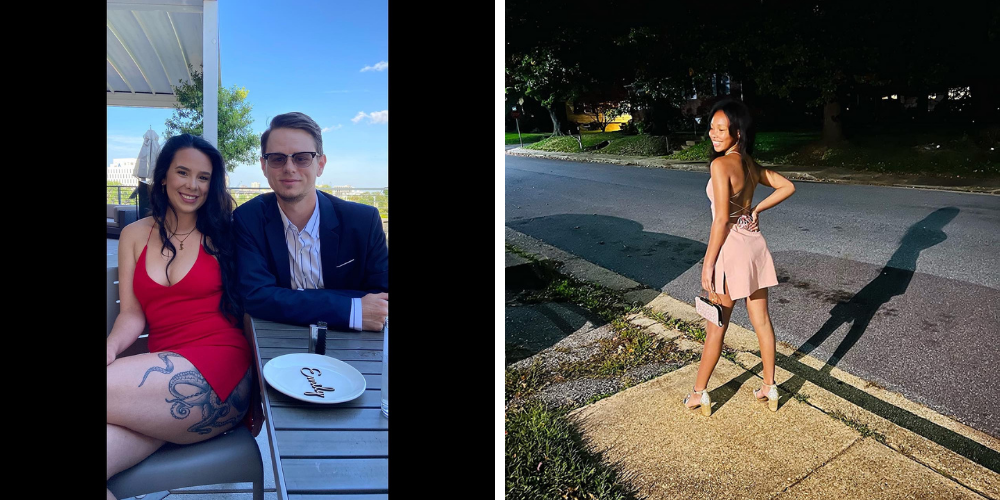 5-Star Review: "This dress is overall incredibly flattering, fit very well, and is the absolute cutest thing! I had bought this for a date night, and it truly exceeded all of my expectations. 12/10 would recommend !!" – Angelina Lyn
Ready to make a splash this Valentine's Day? This dress is everything you need and more. Its summer-beachy design and spaghetti straps will be sure to turn heads, while the side pockets add that extra touch of practicality so it'll do double duty! So why wait until February 14th when you can feel fabulous right now?!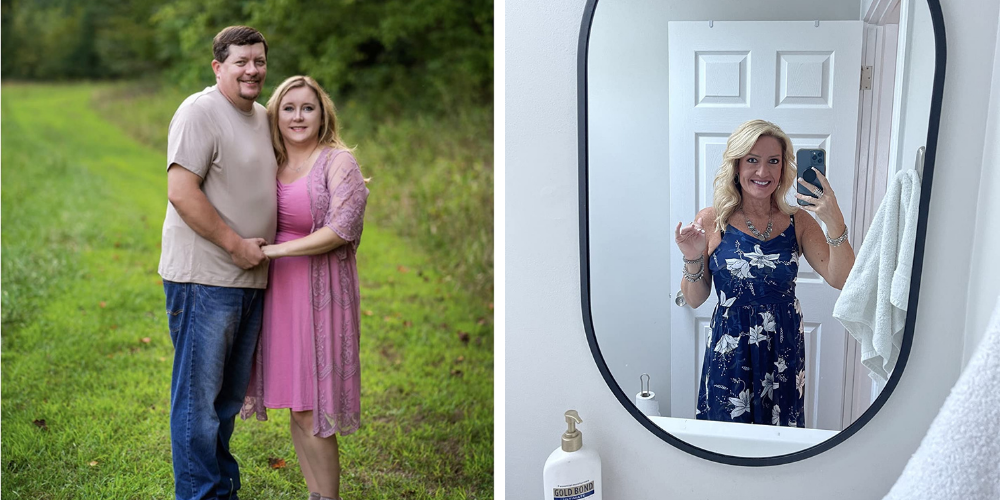 5-Star Review: "These dresses are very cute and surprisingly good quality. Fabric isn't thin like I expected, it's just thick enough. The top half is fitted and just thick enough that you can get away with going braless (in my opinion anyway). Looks cute with a jean jacket paired with it too. You can dress it up or down. I bought it in 3 colors." – Diane L. Kelly
These 32 Valentine's Day dresses are so cute, you'll wish it was already February. If you're looking for something unique and romantic, these dresses should definitely be at the top of your list. So what are you waiting for? Go get your love on!
Other Posts You May Like:
Party in Style with The Best Birthday Dress or Jumpsuit That Will Make You Stand Out!
17 Pieces of Clothing To Help You Nail The Model-Off-Duty Look
The Most Stylish and Cute Winter Coats for Women
Comments