This post may contain affiliate links, please see our privacy policy for details.
Valentine's Day is the perfect time to express your love with a special gift! But why settle for traditional presents like jewelry or roses when you can give your special someone something that will bring both of you laughs and smiles? We've compiled a list of the best Valentine's Day gifts for couples who love to laugh. From humorous cards and humorous gift boxes to puzzles and personalized books, these gifts will help make this holiday one to remember. So grab your loved one, get ready for some chuckles, and find the perfect gift from our selection!
Love comes in all shapes and sizes, including the cheeky BigMouth Chicken Butt Bottle Opener - a perfect gift for couples who appreciate a good laugh this Valentine's Day!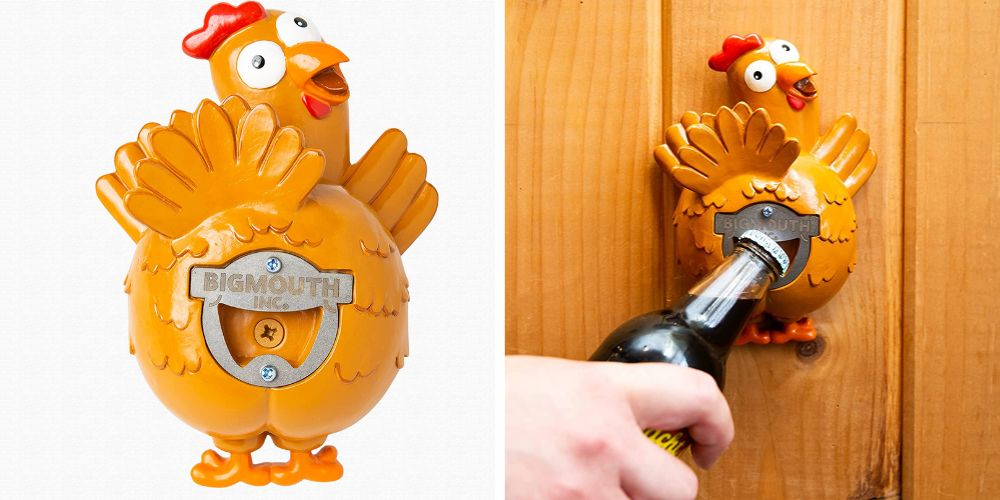 5-Star Review: "My wife loved this for our bar. Heavy duty and at a really good price." - B Virgilio
Make Valentine's Day extra special with Toilet Tag. This unique game will bring hours of fun and friendly rivalry into your shared bathroom. Make this year's celebration all about laughter, entertainment - and having one toilet between you both.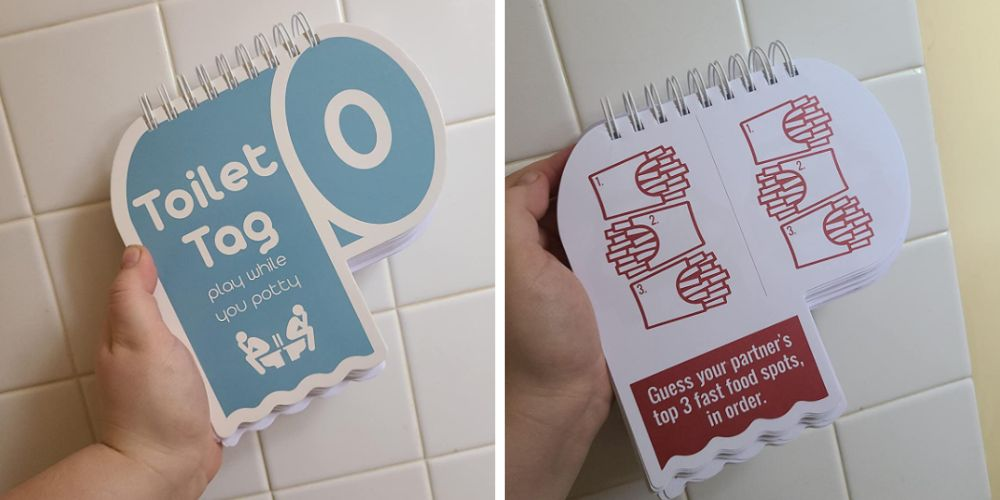 5-Star Review: "We love this addition to our half-bath! Usually, the half-bath is for quick visits, however, now we will be taking our time — to get to know each other better! The activities are simple yet very well-created. I can't wait to finish the entire roll!" - Teacher Owens
Take your love to the next level this Valentine's Day with a Star Wars Yoda T-Shirt. Not only is it sure to spark some fun conversations, but its vibrant design featuring everyone's favorite Jedi master will be an adorable reminder of how much you care all year round! So why not show off just how strong the Force truly is between both of you?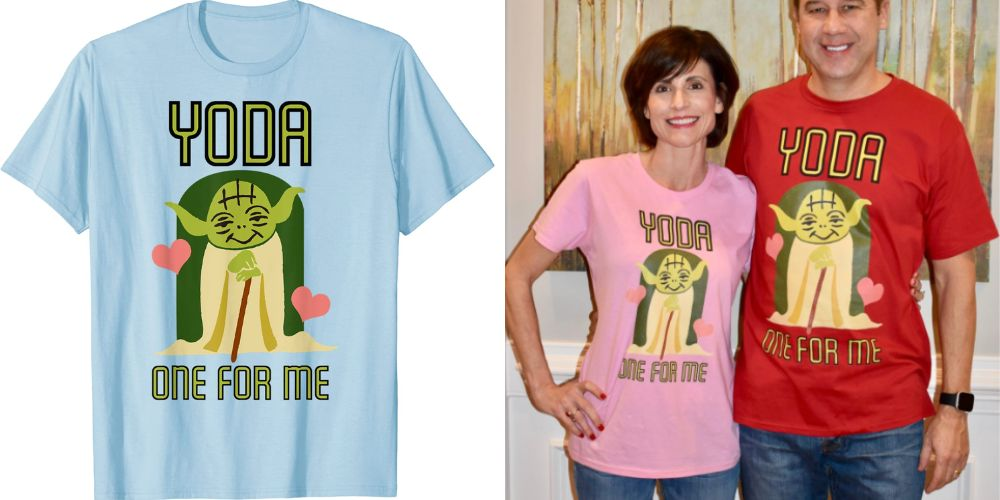 5-Star Review: "I ordered two of these t-shirts for Valentine's Day. I order pink and red. They fit my husband and I very well and were a soft, comfortable material." - Stacey C. Pastorek
What better way to show your special someone how much you care than with this adorably sweet and funny Kiss Cat Coffee Couple Mug Set? Place these two mugs together for a fun surprise - they'll be smooching each other in no time! Not only will it bring good vibes into the home, but its unique design of cats locked in an eternal kiss is sure to start up some interesting conversations. Make Valentine's day or any other day extra special by gifting that certain someone something truly one-of-a-kind!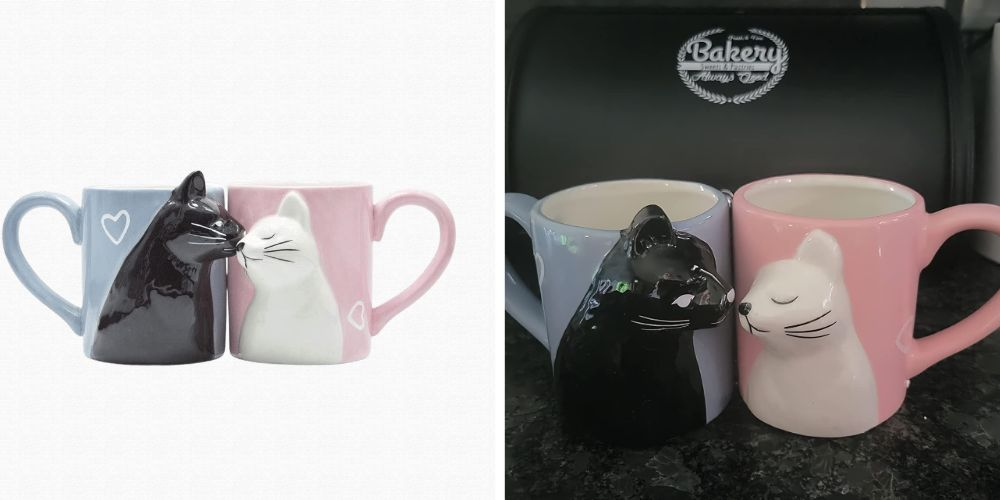 5-Star Review: "This is so adorable! I gave it to my brother and sister-in-law, and it was definitely one of my better Amazon finds. Definitely worth the price" - Katty
This set of Tongs features an eagle-claw-shaped design that not only looks cool but also allows for easy gripping and serving of ice cubes from the freezer to your favorite drinks. Give this eye-catching set as a gift and enjoy lots of laughs with your special someone!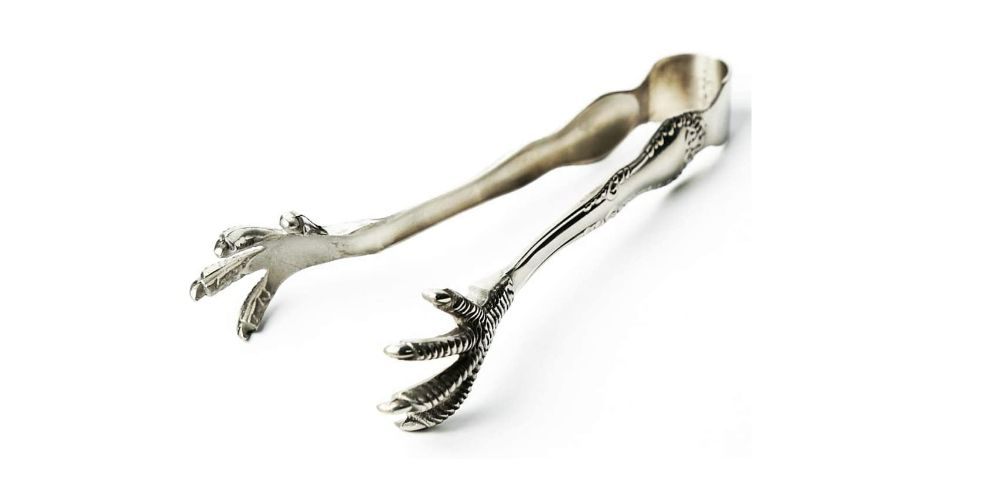 5-Star Review: "The Eagle Claw Ice Tongs are sturdy and do a great job of holding ice cubes. They add a touch of class every time I use them" - Steven J Exe
Say goodbye to boring Valentine's Day gifts! Grab your special someone TWO pairs of Freudian Slippers this year for the ultimate gift—laughter and comfort. These stylish slippers come in different sizes, so each partner can have their own pair featuring funny pictures and words that'll keep them smiling all day long. Not only are they a perfect surprise V-Day present but you also get cozy warmth AND style for everyday wear - win/win!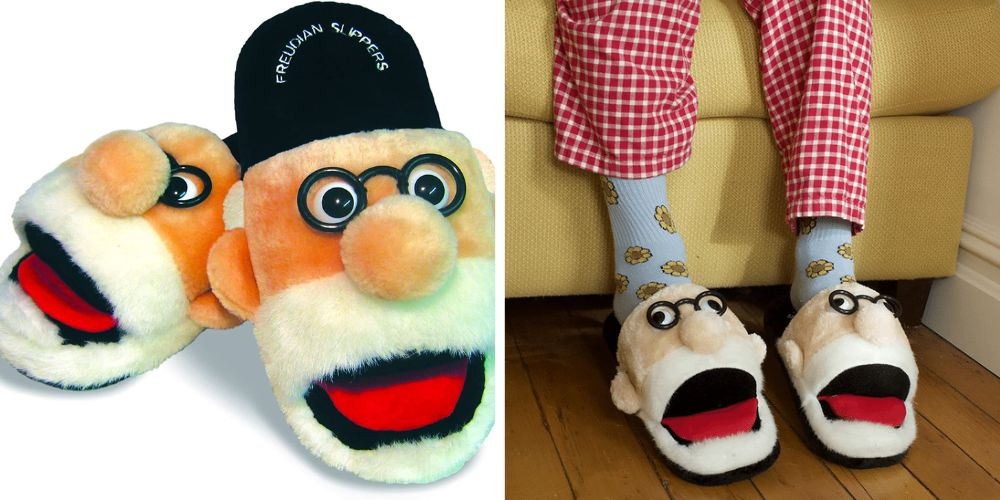 5-Star Review: "These are awesome and comfortable! Absolutely make you laugh from all the funny details throughout the slippers themselves and the box they came in. Definitely recommend especially as a gift to a psych major!" - Ashley Biskner
Spoil your Valentine with a unique way to brighten up their kitchen. This humorous Soap Opera Sponge Holder will be the perfect gift for couples who love having a good laugh! Durable and stylish, it'll keep sponges in place while adding some fun flair to any sink - both practical AND entertaining. Show that special someone you care about them (and their cleanliness) with this unforgettable valentine's day gift!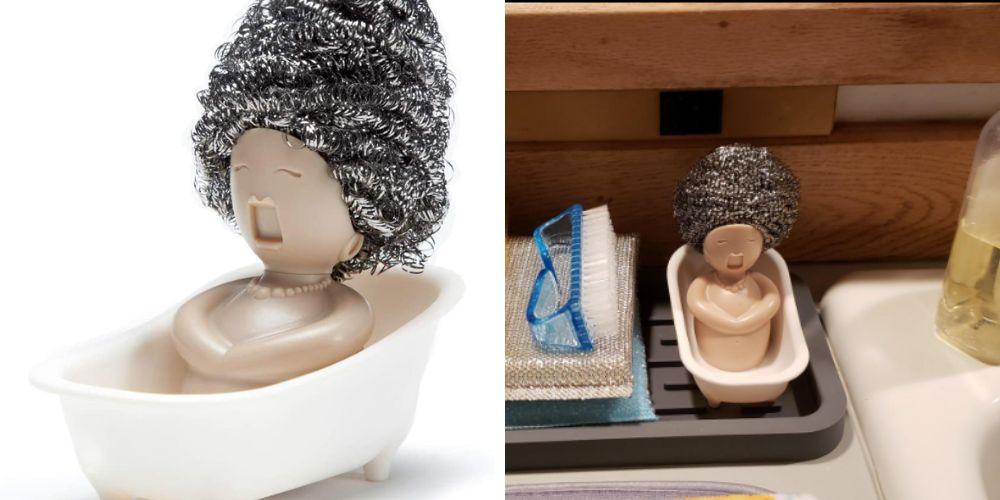 5-Star Review: "This little jewel is a perfect addition to the kitchen. Mine was a gift and I love it so much that I bought one for each of my daughters!" - Kathy
Spice up your breakfast with a sumo twist! Surprise them this Valentine's Day with the hilarious Sumo Eggs Cup Holders, sure to be one of the most unique gift ideas you've ever seen. Each holder comes in an iconic red and black design that looks just like sumo pants - perfect for adding some cheer to any morning meal. Plus, they're made from durable materials so your eggs stay safe while cooking or storing - making it all-around fun AND delicious!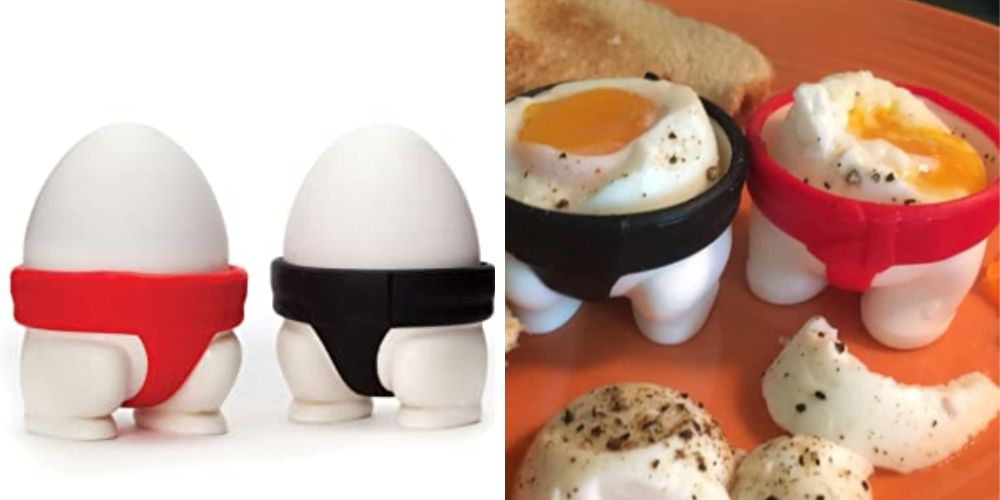 5-Star Review: "First 2 people that I showed these to, ended up taking them as gifts from me. They really loved them and I have ordered more for myself. They make a wonderful gift for people that might be hard to buy for."  - Badkat
Make your Valentine's Day extra special with this adorable cute Whale Toothpick Dispenser! Say goodbye to boring old toothpicks and say hello to maritime charm. This high-quality plastic dispenser is sure to put a smile on everyone's face – what better way (and cuter!) of keeping the table clean during dinner? Let love be in the air when you bring out the Cute Whale Toothpick Dispense - perfect for any happy Valentine's celebration!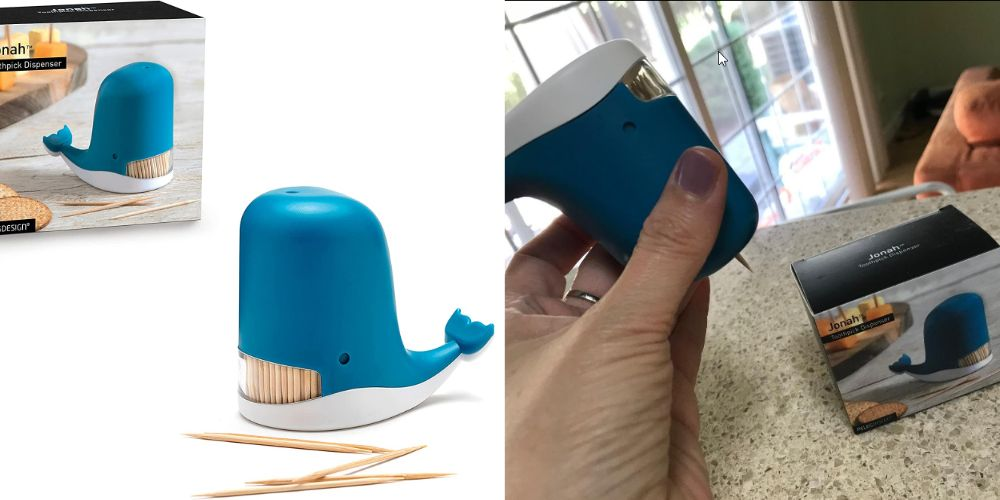 5-Star Review: "Makes me laugh every time I see it" - Tiffany Boileau
Spice up your kitchen with Red the Crab Silicone Utensil Rest! This cheerful silicone utensil rest is just what you need for adding some joy to meal prep. Its vibrant red coloring and two crab claws that hold onto cutlery will transform any counter into a fun, inviting space. Not only does it add charm - its durable silicone won't discolor or stain over time, making this one of the best Valentine's gifts out there!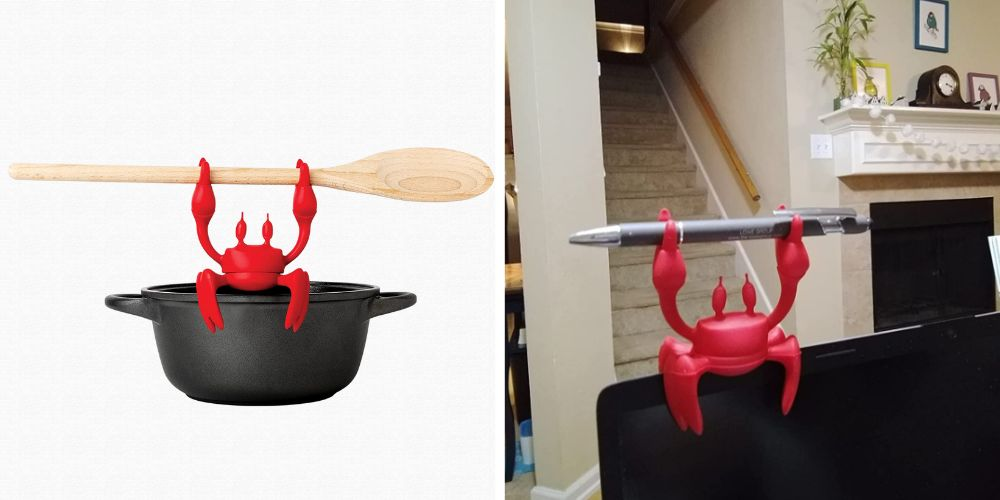 5-Star Review: "I put him on my laptop to hold the pen o always lose. Makes a great sauce spoon holder also....for the reviewers that said it drips on to the stove, the crab twists halfway down his body so you will need to turn him to have the liquid drip into the pot." - Sam
Could your Valentine's Day use an extra dose of romance? Make it happen with Croco+Hippo Set Shaped Bookmarks! This darling set consists one half shaped like a croc and the other, a hippo. Not to mention they come in several colors so you can find something that suits you perfectly. So go ahead—add some fun flair to any book or journal with this unique charming bookmark set for couples on V-Day!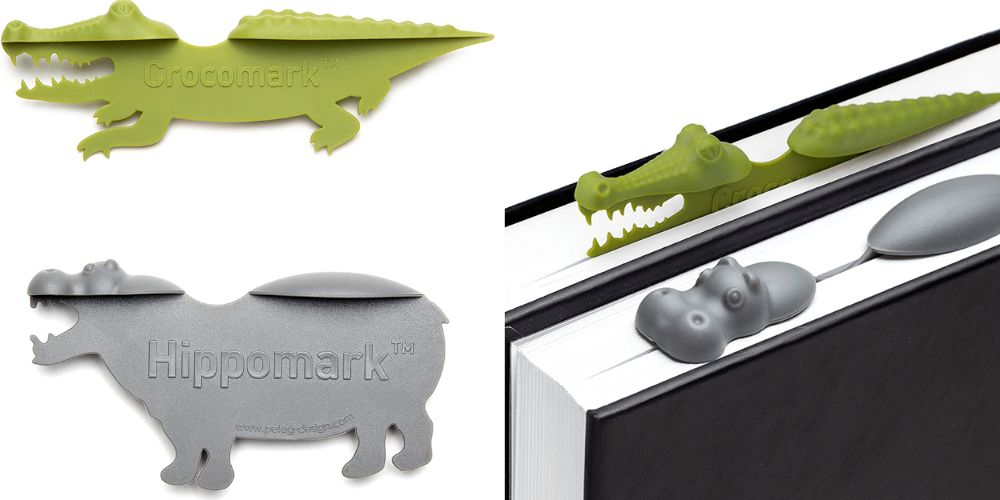 5-Star Review: "Buy a few packs in case your friends 'borrow' them, lol. I love getting a chance to show these off when I'm nestled into a book. I bring a paperclip along to help them stay in place a little better for paperbacks. Otherwise, these work like a charm and charm with style!" - Briii
Celebrate Valentine's Day with the most adorable gift! Surprise that special someone in your life with the cute Snail Soap Dispenser – it'll make date night extra fun and one-of-a-kind. Featuring a dreamy snail design, soft colors, and liquid soap already inside for easy use - this unique product is sure to bring some joy into any home. Plus its practicality makes gifting easier than ever so you have more time to spend doing things you love together on February 14th!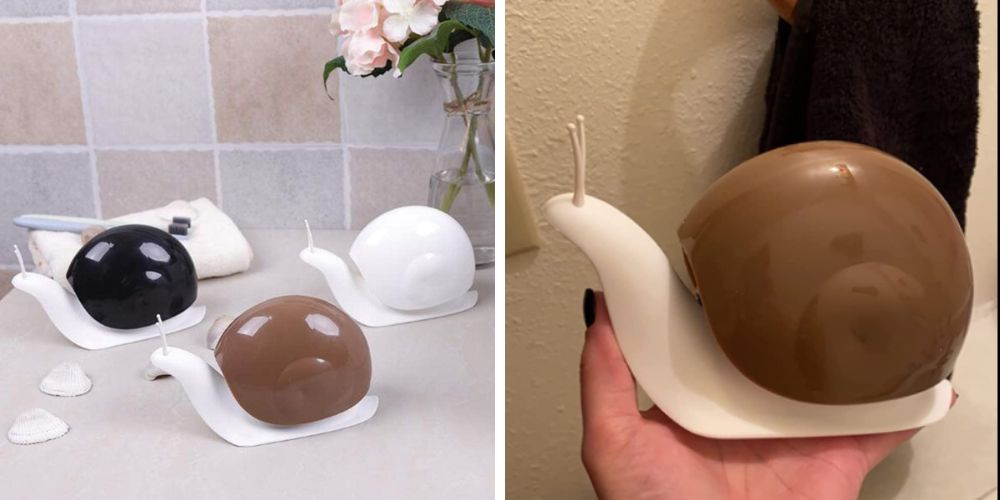 5-Star Review: "I'm not one for writing reviews but this is literally the best thing I've ever purchased! When I saw this product I laughed so hard for a while about it because I thought it was just so silly. And to make it even funnier I decided to paint it like Gary. It's a hit and now everyone I know wants one!" - A Haus
Need a cute Valentine's Day gift that will have them rolling with laughter? We suggest the Funny Nose Pencil Sharpener! This adorable little sharpener comes complete with an oversized nose, making it the cutest & funniest present to give your loved one this holiday. Get ready for maximum smiles & chuckles - bring home this heartwarming (and humorous) V-Day surprise today!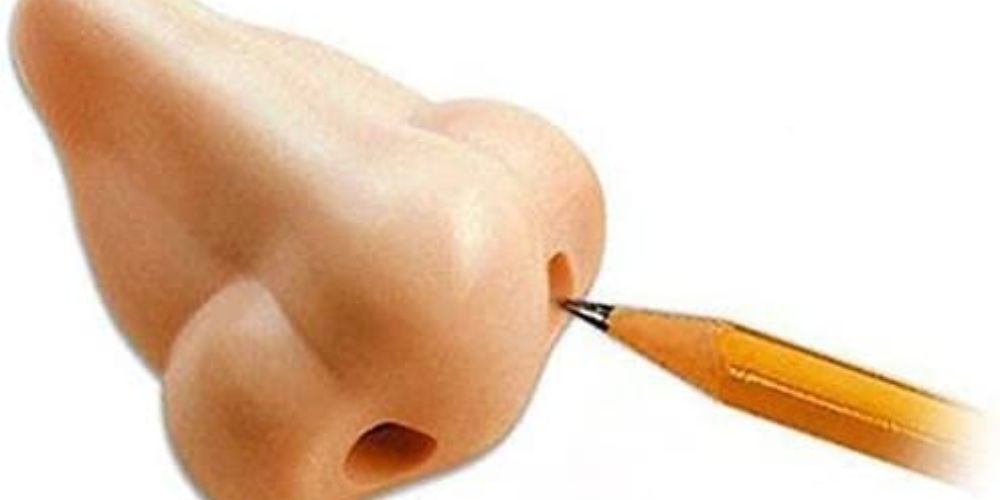 5-Star Review: "I think it's hilarious!" - Christina miller
Wanna really wow your significant other this Valentine's Day? Gift them a gift they'll never forget - like, literally. Create a one-of-a-kind photo Blanket filled with all the cutest pics and cherished memories of you two! This snuggly blanket is bound to make 'em feel warm 'n' fuzzy both inside AND out. So show just how much that special someone means to ya by gifting them an oh-so-cozy reminder of y'all's epic love story.
5-Star Review: "Don't mind the face in the first half of the video as it was on a bed and folded over. I love it so much. It's so comfy, soft, and HUGE. Maybe my boyfriend can't steal the blankets now." - Stacy Feaganes
If you have a sweet-tooth couple in your life that is planning their next V-day weekend getaway, give them the ultimate gift: The Chocolate Donut Inflatable Tube! We're not just talking any ole tube—this one is as tasty to look at as it's comfy to float on. Perfect for couples seeking an adventurous day out or those simply wanting some chill time by the lake, this donut-shaped secret agent will bring hours of joy and laughter (maybe even with sprinkles!).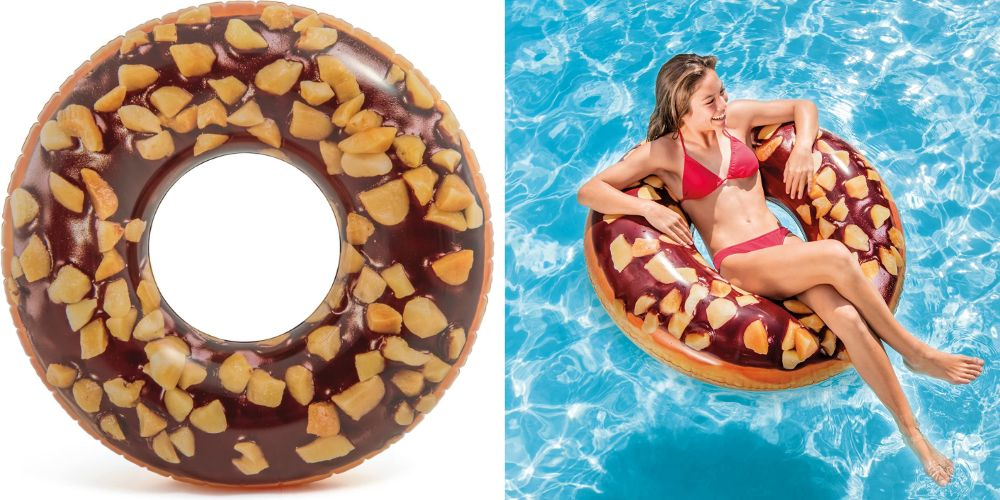 5-Star Review: "Adorable pool float. Father's Day present for a Donut lover! Vibrant colors. Seems durable. We love Intex products." - Daisyastoria
For the music-lover in your life, look no further than The Yodeling Pickle: a plush pickle with a goofy style and an even goofier sense of rhythm. This hilarious gift can yodel to all kinds of tunes - from current hits to classic gems - plus it'll dance if you press its hand! What's more? It provides hours upon hours of entertainment for couples who love laughing together just as much as they love singing along. Get ready for some serious fun (and potentially earworm jams!) when this wacky pickle comes around!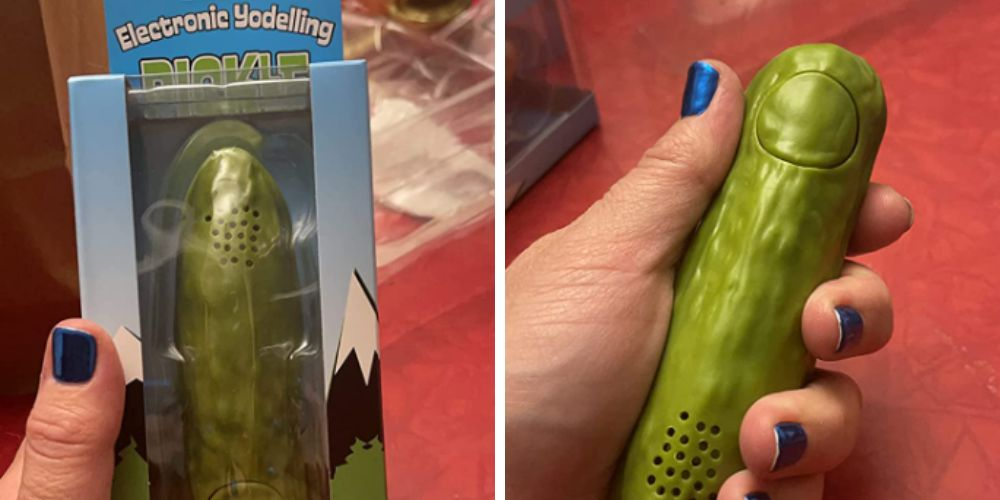 5-Star Review: "It's a yodeling pickle! It works! It's fun! I haven't dropped it yet, so I don't know about its "durability"." - Desertina
If you thought date nights couldn't get any more romantic - think again! Make the most of your special evening with this What On Earth Shark Attack Sushi Platter. It's sure to take jaws-dropping fun food presentations up a notch, securing dip in its mouth and chopsticks on tail fins for an unforgettable oceanic dining experience. This hilarious AND functional platter is sure to make your takeout romantic night unforgettable - just watch out for any seaweed surprise attacks!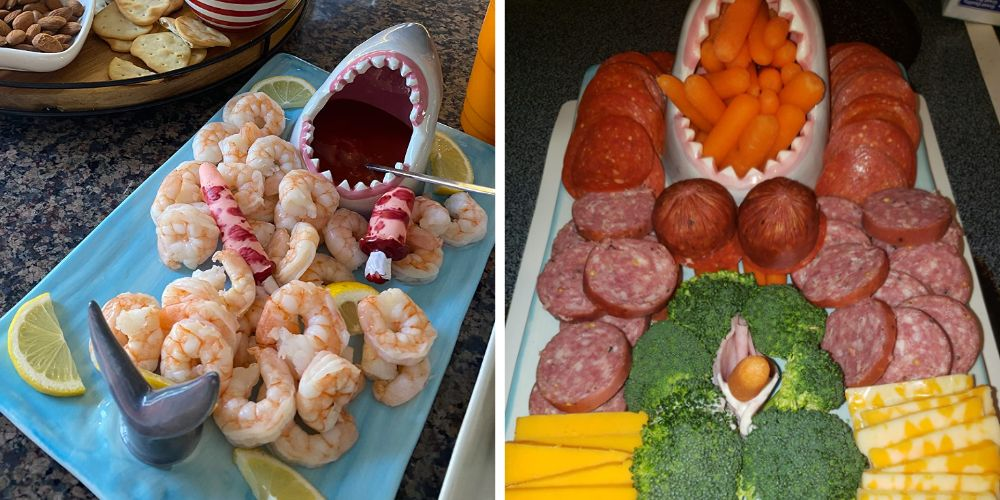 5-Star Review: "It's an awesome shark platter, big enough to display sushi for two. How cool is that?" - Evan Parker
Final Thoughts
From funny nose pencil sharpeners to chocolate donut inflatables and yodeling pickles, there are plenty of creative Valentine's Day gifts that will make your special someone smile. Whether you want a cozy reminder of your epic love story or an unforgettable dining experience for two, these wacky gift ideas should provide hours upon hours of entertainment and laughter. Make this year's V-day extra special by gifting one (or more!) of the items on our list - we guarantee it'll be a hit! So go ahead and surprise your beloved with something unique they won't find anywhere else; after all, nothing says "I Love You" like going outta the box when it comes to expressing yourself!
Happy Valentine's Day!

Reviews in this blog post have been edited for clarity and/or length.
Comments