This post may contain affiliate links, please see our privacy policy for details.
Valentine's Day is a special day to show your love and appreciation for your partner. Finding the perfect gift can be difficult, especially if your husband already has everything he wants.
Whether you want to swoon your sweetheart with a romantic surprise, show appreciation through a practical gift, or even plan unforgettable date night ideas - we've got all the inspiration for an unforgettable time.
Make your husband feel extra special this Valentine's Day with these unique and meaningful gifts! Whether you're treating him to luxurious items or surprising him -we've got the perfect present ideas that he'll love and will create lasting memories.
How We Choose
Shopping for the perfect gift that speaks love and thoughtfulness to your husband doesn't have to be a difficult task! Consider his interests: Is he into outdoor activities? Give him something like hiking gear or camping accessories.
Does he enjoy cooking delicious meals in the kitchen? Treat him with an amazing cookbook plus new utensils, pans, etc. If sports are his thing, get tickets over some sporting goods such as jerseys – another wonderful idea would be electronics like watches or other gadgets if that's what makes your hubby happy.
Going above and beyond by throwing in a personalized romantic card or bouquet of flowers will warm any partner's heart!
Practical Gifts
Practical gifts are a great way to show your husband that you appreciate all the little things he does. Whether it's something functional and useful or something with sentimental value, practical gifts are often just what he needs. Presenting him with essentials such as multi-tool kits, pocket squares, a professional shaver set, or an accessory for his car can add distinction and elegance to his everyday life. Personalizing these gifts with engravings or initials is an excellent way to make them extra special.
Loafers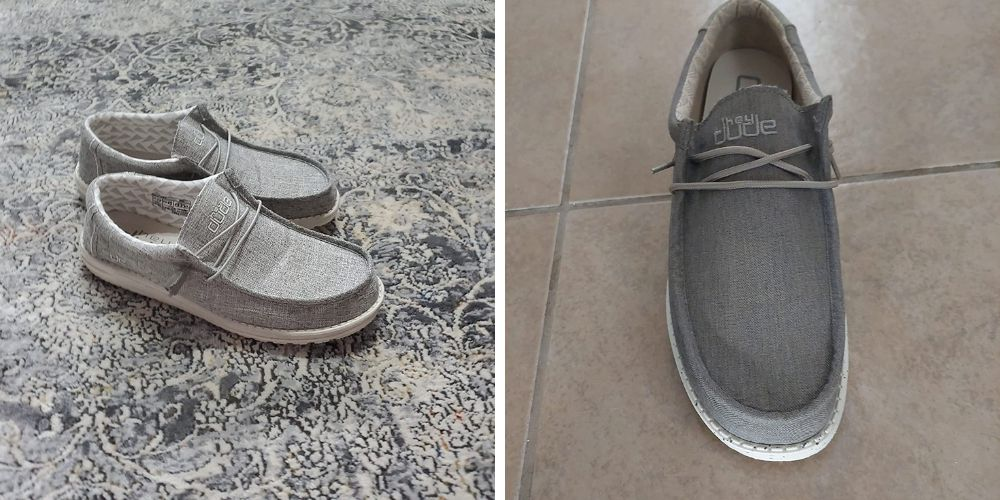 The Hey Dude Men's Wally Loafer is the perfect gift for your husband this Valentine's Day. Not only does it come in multiple colors, but it is also extremely comfortable and stylish.
It has a classic slip-on design and a lightweight sole for added comfort and ease of movement. Its breathable cotton blend upper makes it ideal for everyday wear, whether he's out running errands or going for a casual dinner with you.
With its tonal lace-up front panel and flexible rubber outsole, this shoe provides superior grip, support, and durability no matter the occasion. Your husband will love the style of this loafer while feeling like he's wearing his most comfortable pair of sneakers all day long.
This timeless piece is sure to be an instant favorite!
Pocket Squares
This set of pocket squares is a great gift that adds some sophistication and style to any husband's look. Made of 100% cotton, offering a soft and luxurious feel that will make any man feel special.
The modern design features a bold color pattern on each handkerchief, adding a touch of personality to any outfit. With 30 in the set, he won't run out anytime soon!
They can be used for many different purposes such as wiping away sweat, catching errant droplets of food and drink, or even wiping away tears after an emotional moment! On top of that, their small form factor makes them perfect for giving as a gift and adds to their practicality.
Clothing Items Gifts
For the fashion-conscious husband, there's no better gift than a unique piece of clothing on Valentine's Day. Consider gifting him with a stylish blazer or stylish cardigan, which will expand his wardrobe and impress all those around him. Alternatively, get him something more practical like an everyday hoodie or t-shirt that he can wear for any occasion. If he's into the latest trends, why not surprise him with some cool accessories like funky sunglasses or a stylish leather belt? No matter what you get, be sure to pick out something special that he'll love wearing for years to come.
Designer Jacket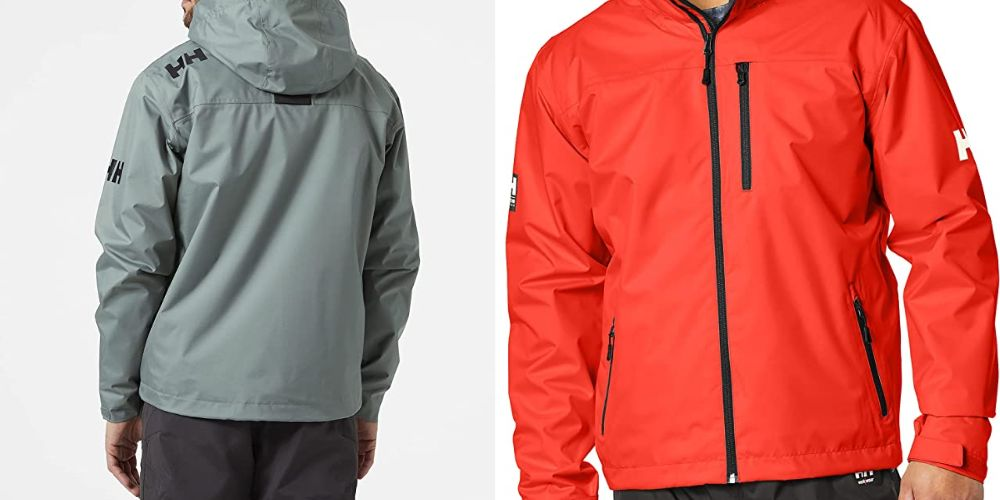 The Helly-Hansen Hooded Midlayer Jacket makes an amazing gift for V-day for your husband. This stylish and well-made jacket is made of breathable fabric that will keep him warm and cozy without overheating.
It features a drawcord adjustable hem and hood, a full front zipper closure, and two hand pockets with zippers, so he can store all his belongings while looking great! With its fashionable design and comfortable fit, this jacket will help him make a statement wherever he goes.
Not to mention it's great for layering to provide extra warmth when needed. Treat your husband to this luxurious yet practical V-day gift that he'll be sure to love!
Luxury Socks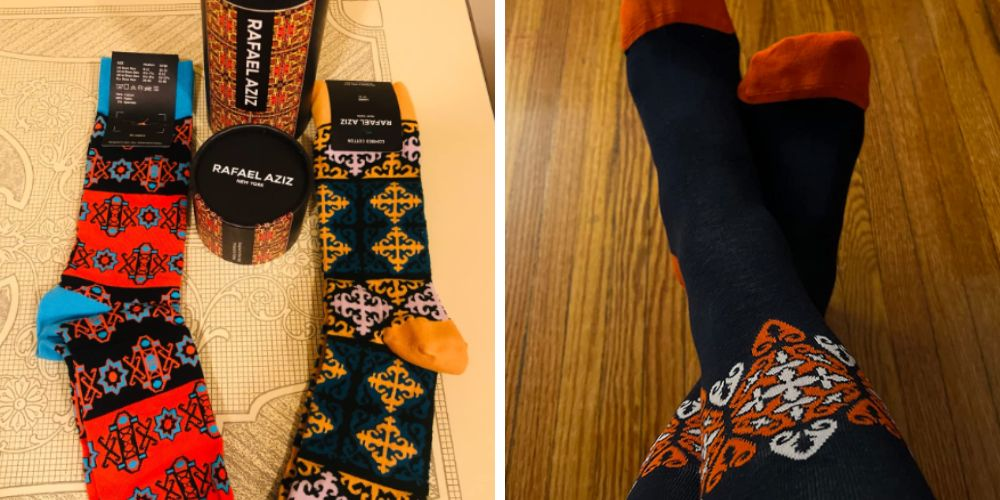 For the husband who always has his fashion game on point, what are better ideas for Valentines Day gifts that'll set him apart from all other sock-wearers? A pair or two of Rafael Aziz Signature Collection Socks! Your relationship will be as stylish and chic as ever.
These luxurious and stylish socks are made of a premium cotton blend and feature an ultra-soft feel for durable and comfortable wearing. Each pair is specially designed with unique patterns and details, making them stand out among others.
He'll love being able to show off these fashionable socks in any casual or dressy look, and will appreciate the thoughtful gesture of you gifting him this luxurious set of two pairs. Your husband will be sure to feel like a million bucks on V-day with this amazing gift!
Adventure Gifts
For the adventure-loving husband in your life, there is no better gift than one that encourages and supports his adventurous spirit. Consider giving him a subscription to an outdoor magazine or guidebook, a passport wallet to help keep his travel documents safe, or perhaps a framed map of the country he plans on exploring next. For more hands-on gifts, look into items like a new tent or camping chair, binoculars for birdwatching, or even a GPS device with preloaded maps of nearby trails. An adventure gift is sure to bring joy and excitement to any husband who loves to explore the world!
A Camping Tent Set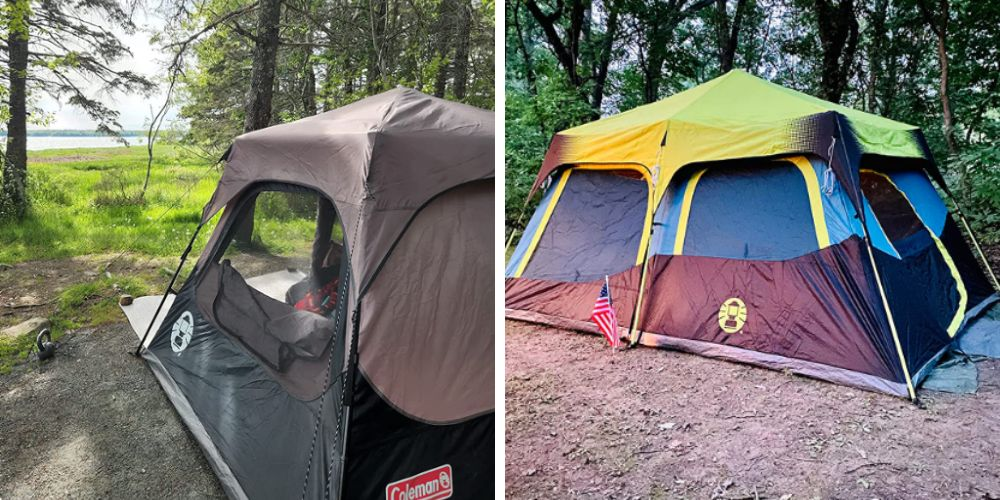 The Coleman Cabin Tent with Instant Setup in 60 Seconds is an awesome Valentine's Day gift for any outdoorsy husband. This tent features a convenient instant frame design that makes set up quick and easy - no more struggling to put up your tent! It also offers plenty of space, sleeping up to 2, 6 or 10 people comfortably. With waterproof fabric and the ability to withstand harsh weather conditions, you can be confident that your beloved will have a safe and comfortable camping experience with this tent. Not only is it functional, but it looks great too - from its bright colors and bold design, this cabin tent is sure to impress any outdoor enthusiast.
An Adventurous Board Game Package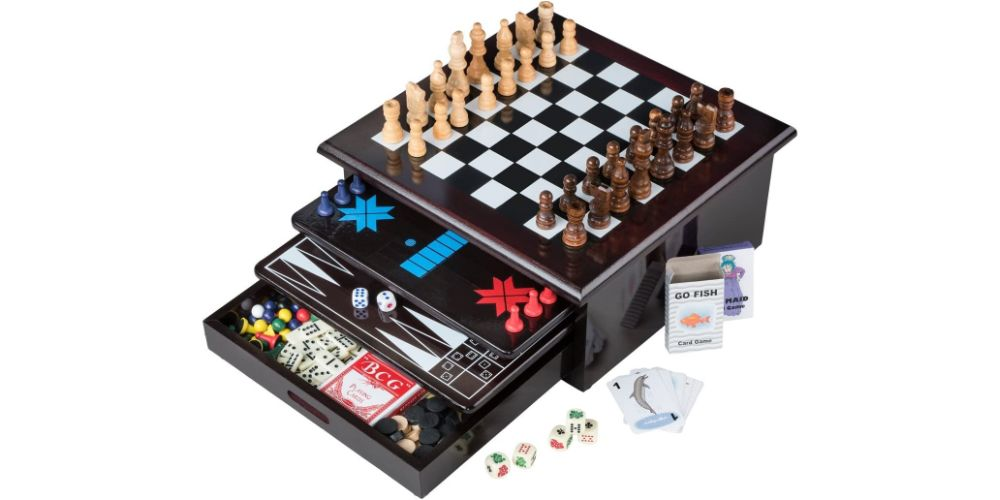 The Board Game Gift Set is a perfect Valentine's Day present idea for any husband who loves tabletop gaming. This game set features a classic wooden design that adds charm and character to any room, as well as fifteen of the best board and card games such as chess, checkers, backgammon, dominoes and more.
This set also has a convenient storage drawer to keep all the pieces neatly organized when not in use. Plus, it includes dice and chips so you can play all your favorite games right away! Whether you're playing alone or with friends and family, this board game set will make any night spent around the kitchen table extra special - making it an ideal V-Day present for your loved one!
Romantic Gifts
V-Day is the perfect opportunity to show your husband how much you care. There are many romantic gifts you can give him to make his day special. Consider getting him something unique that expresses your love, like a personalized picture frame or engraved jewelry. A heartfelt card expressing your appreciation and admiration should be included with any gift. If you really want to surprise your husband, plan an unexpected getaway or relaxing spa weekend for two. Whichever way you choose to express your love on V-day, your husband will be sure to appreciate it!
A Men's Grooming Kit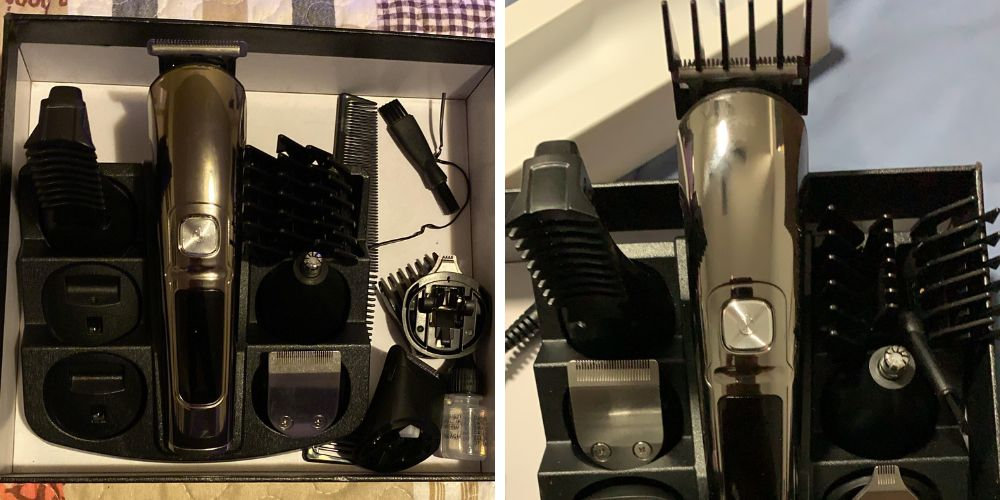 Pamper your man by getting him a men's Grooming Kit filled with all the essentials! He'll love having everything he needs in one convenient place so he's always looking his best.
With its precise shaving system, waterproof design, sharp steel blades, and USB fast charging, it provides a great grooming experience. The kit comes with 6 accessories including a full-size trimmer, precision trimmer, design trimmer, body trimmer, nose trimmer, and micro shaver.
It also has 5 guide combs (3, 6, 9, 12mm, and sideburns combs) which provide plenty of options for cutting styles. The built-in lithium-ion battery can be charged in 1.5 hours and used for 90 minutes - making this product great for travel.
What's more, the high-performance power motor creates minimal noise when trimming so you can enjoy stress-free grooming! The blade is easy to clean too and comes with a brush for the best experience.
Whatever your style needs are on V-day or any other special occasion - this trimmer will keep your husband looking his best all year round!
A Customized Phone Case
A new Customized Phone Case is the perfect Valentine's Day gift for your husband! With a customized design featuring his favorite picture, this phone case will show him just how much he means to you. It is made from durable material that can withstand everyday wear and tear and protects his phone from scratches.
The case also provides a grip which helps to avoid accidental drops. What's more, it is lightweight and slim - making it easier to carry around wherever he goes. Whether you choose a classic picture or something that is personal to him - he'll be sure to love this romantic gift for V-day and have it close by all year round!
Tech Gifts
For the tech-savvy husband, Valentine's Day is the perfect opportunity to upgrade his tech arsenal. Consider gifting him with a new laptop or tablet that he can use for work and play. Alternatively, get him some gaming gadgets such as a console or gaming headset so he can enjoy his favorite titles in style. Other great options include a phone docking station, noise-canceling headphones, a virtual reality headset, or even a smartwatch which offers all sorts of features from notifications to tracking fitness goals. No matter what you choose, any tech gift will surely bring a smile to your husband's face this V-Day!
Phone Docking Station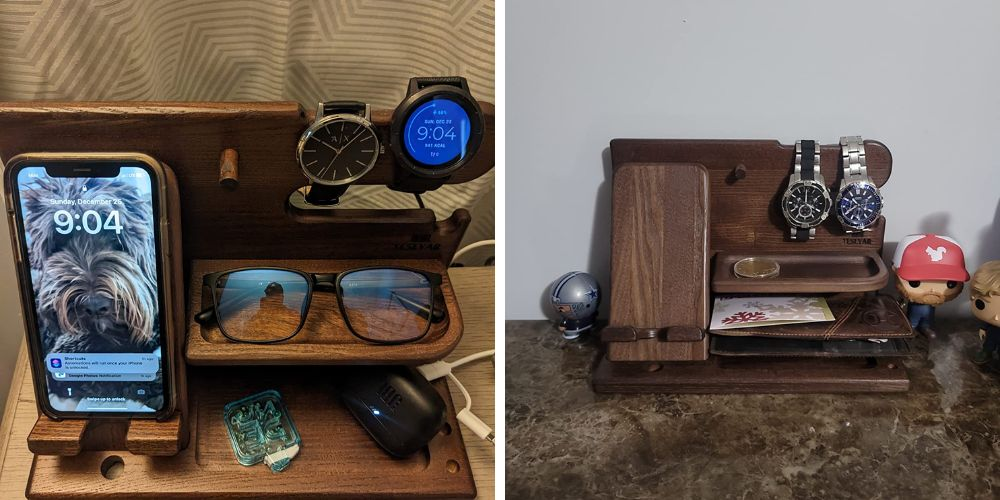 Wood Phone Docking Station is a great V- Day gift idea for your husband! This multifunctional charging station & organizer comes with all the features he needs to keep his phone, wallet, glasses, fitness trackers, and more organized.
It's made from a solid ash tree and has a non-toxic protective finish to ensure durability. Its strong and sturdy construction fits perfectly into any interior - both classical and modern styles.
The stand is easy to assemble (assembly manual attached) and compatible with all kinds of smartphones. Give him the gift of convenience this V-day and help him stay organized throughout the entire year!
Gaming Headset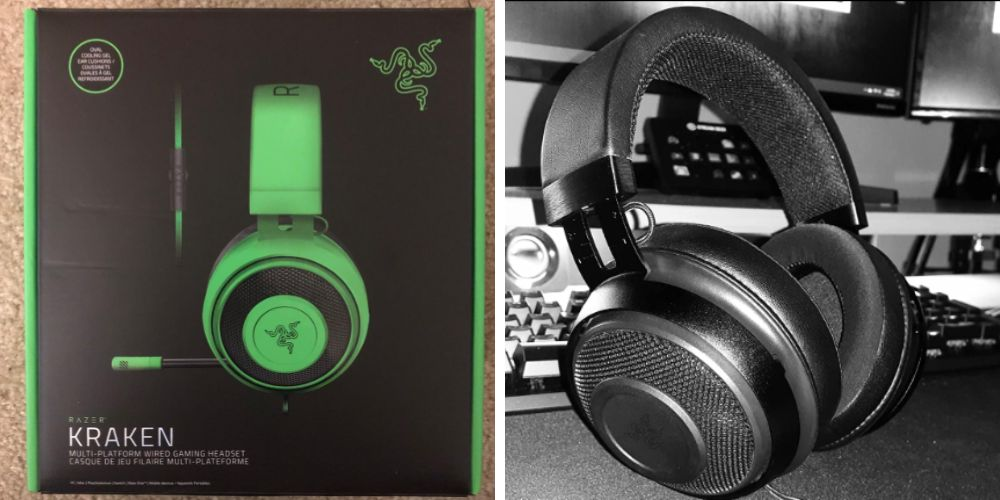 The Razer Kraken Gaming Headset is an ideal gift for any gamer this Valentine's Day. Featuring a lightweight aluminum frame with a retractable mic, oval ear cups filled with cooling gel-infused cushions that prevent heat and pressure build-up, and superior sound quality, the headset is sure to impress.
With its durable construction and comfortable design it makes an excellent choice for gaming enthusiasts who want to enjoy long gaming sessions without sacrificing comfort or sound quality.
Whether your husband loves gaming for hours or just needs a reliable headset for everyday use, the Razer Kraken will fit the bill perfectly.
Personalized Gifts
V-Day is an excellent opportunity to show your husband how much you appreciate him with a thoughtful personalized gift. Whether it's a monogrammed wallet, customized cufflinks, or personalized photo frames and mugs, there are many ways to make the perfect one-of-a-kind gift for the special man in your life. Having something unique that was made just for him will certainly bring a smile to his face on V-day. Plus, you can find great options at any price range so you're sure to find the perfect personalized gift for your husband!
Monogrammed Wallet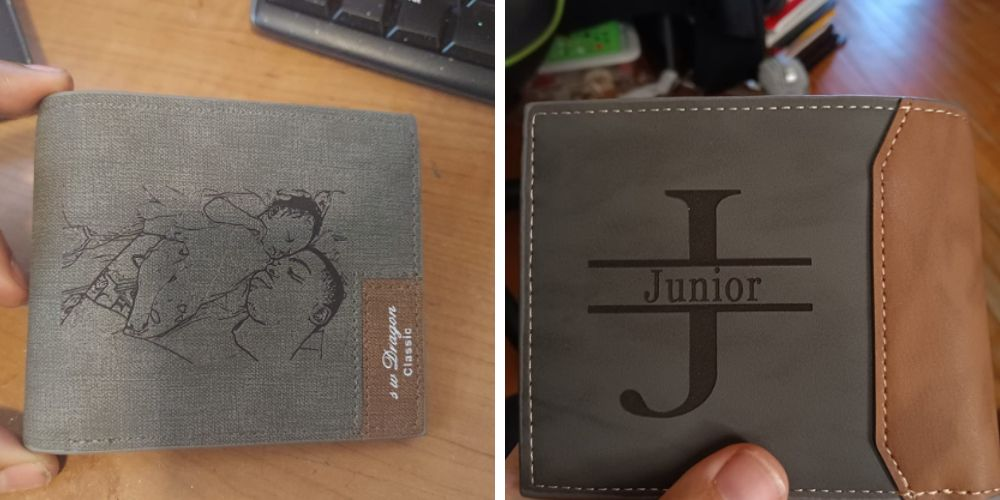 This stylish wallet allows you to capture special memories in a unique way with a customized picture of your choice. The leather is soft to the touch, and it comes with a beautiful gift box. You can also have his initials engraved on the front to make it extra special. With its strong construction and sleek design, he'll be sure to appreciate this thoughtful gift and unique Valentines day gift for years to come!
Customized Cufflinks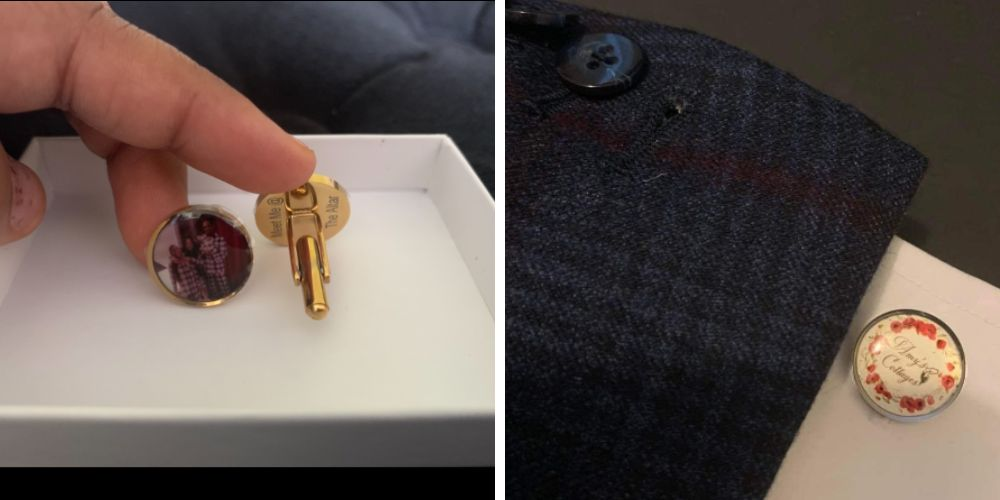 If you're searching for a thoughtful Valentine's day gift for your husband, look no further than these custom photo cufflinks! These Engravable cufflinks are made of high-quality 316L stainless steel, which is hypoallergenic and allergy free. The high polish finish ensures the color will last and won't fade over time.
Plus, they come with a beautiful gift box to make it extra special. Whether you choose to engrave his initials or surprise him with a special message, he'll be sure to appreciate this lasting reminder of your love and commitment this Valentine's Day!
Music-Related Gifts
Whether your husband is an avid music lover or just enjoys listening to a few songs here and there, a gift related to music will definitely make him feel special. Consider giving him a vinyl record player, a subscription to his favorite streaming service, music-making and recording software, or even tickets to a concert of his favorite artist. A little bit of thought and creativity can go a long way in terms of making your husband feel loved on this special holiday!
A Vintage Vinyl Record Player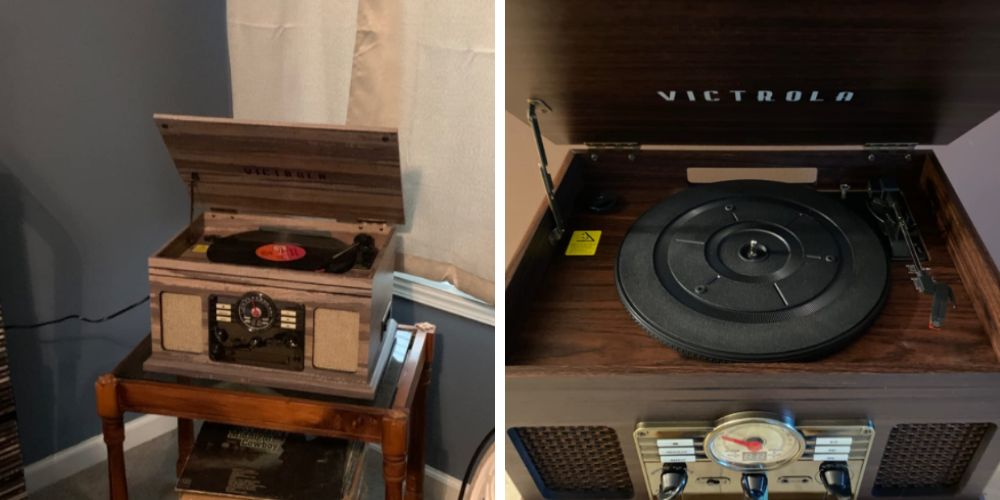 The Victrola Nostalgic vinyl record player is a must-have for any music lover! With its vintage looks on the outside and modern features on the inside, this record player can play vinyl records, CDs, cassettes, AM/FM radio or stream music from your smartphone via Bluetooth or 3.5 mm Aux/headphone jack.
The 3-speed (33 1/3, 45, 78 rpm) record player also boasts exceptional sound quality with minimal vibrations. This makes it perfect for your living room, bedroom or office - no matter where it goes it's sure to be a conversation starter.
It's an ideal gift for your husband on Valentine's Day too – he'll love being able to enjoy his favorite classic albums in style.
Music Making/Recording Software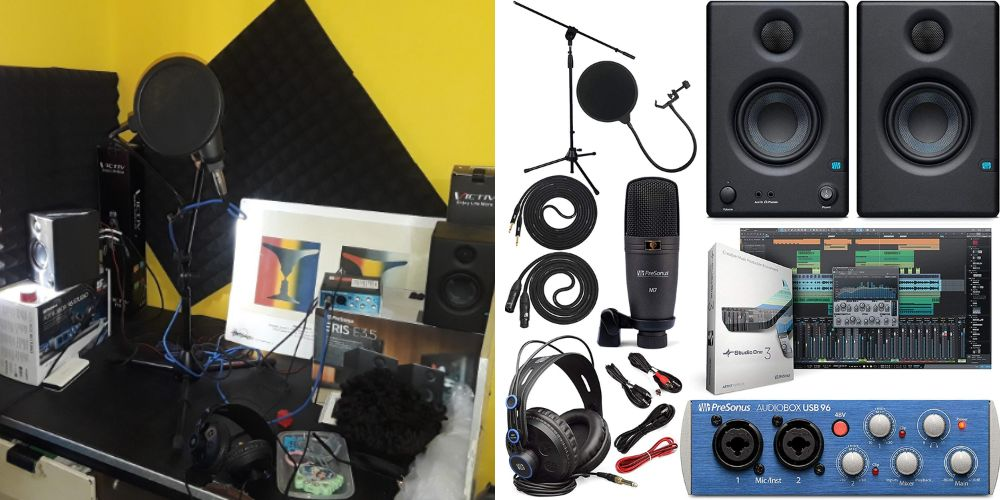 The Presonus AudioBox is a great choice for any music lover, especially on Valentine's Day! This bundle includes the powerful Studio One Artist Software Pack, as well as Eris 3.5 Pair Studio Monitors and 1/4" TRS to TRS Instrument Cable – everything your hubby needs to create professional recordings, mixes and more.
With its intuitive user interface and comprehensive features, this set makes it easy to record, edit, and share your music with ease. The AudioBox 96 boasts excellent sound quality with low noise operation and ultra-low latency for even more precise recordings.
Whether your husband is a budding musician or an experienced producer, the Presonus AudioBox is sure to be a hit!
Best Valentine's Day Gift for Husband FAQ
Choosing the perfect Valentine's Day gifts for husband can be a daunting task. If you're looking for the best way to show your love and appreciation, you've come to the right place. This FAQ will cover everything you need to know in order to find the perfect gift for your special someone - from budget-friendly options to unique and creative ideas. Whether it's an expensive item or something more heartfelt, we'll have plenty of suggestions to help make this Valentine's Day one he won't soon forget!
What should I gift my Husband on Valentine's Day?
The perfect gift for your husband on Valentine's Day is something that is both meaningful and thoughtful. Consider his personality, interests, and hobbies to come up with a special something that he'll appreciate. A personalized gift such as a monogrammed shirt or a watch engraved with your anniversary date will show thoughtfulness, while tickets to a sports game or concert can make an exciting surprise. For the sentimental at heart, you can never go wrong with items like scrapbooks filled with memories of your time together or handmade gifts designed just for him. Whatever you choose, make sure it comes from the heart and shows that you truly care about him.
How do I find the perfect Valentine's Day gift for my husband?
Finding the perfect Valentine's Day gift for your husband can take some time and thinking. Start by taking into account his interests, lifestyle, and budget. Brainstorm a list of items that would bring him joy and have special meaning to you both. If you're stuck, don't forget about experiential gifts - such as tickets to a concert or an adventure outing. You could also customize something with his name or initials, like a framed photo collage or a watch engraved with a special message. With careful consideration, you'll be sure to find the perfect gift to show your husband how much you care this Valentine's Day!
What can I do for my husband on Valentine's Day with no money?
You don't need to spend money to show your husband you care on Valentine's Day. A heartfelt gesture like writing a love letter or sending a text message with kind words is free and can make all the difference. Alternatively, you could make him homemade cards or coupons for free hugs or kisses. Or if you want to get creative, there are lots of fun activity ideas that won't cost you anything - organize a movie marathon or game night at home, go for a romantic walk in the park, or even just unplug from technology and enjoy each other's company. Ultimately, it doesn't matter what you do as long as it comes from the heart and shows that you're thinking of him on this special day.
How can I surprise my husband as a gift?
Surprising your husband with a thoughtful present can be a great way to show how much you love him and appreciate him. Start by thinking about what he loves and what his hobbies are - then you can find a creative gift that will really make him smile. If budget is an issue, try seeking out secondhand items or DIY projects online. You could also surprise him with tickets to an event that he would like, or plan a day out together doing something special like going to the beach or visiting a museum. Whatever gift you choose, make sure to put in some extra effort to make it extra special - wrap it up beautifully and leave it in an unexpected place so he finds it when he least expects it.
What is a meaningful way to show my husband how much I care on Valentine's Day?
Showing your husband how much you care on Valentine's Day can take many forms. A thoughtful gesture such as a hand-written love letter expressing why you're grateful to have him in your life is always meaningful. You could also make him a special gift, like a scrapbook of your favorite memories together or something that he could use every day, like a coffee mug or hat with his initials on it. Something as simple as taking him out for an intimate dinner and engaging in meaningful conversation can also go a long way in showing your appreciation. Whatever you choose, make sure it co
Final Thoughts
Valentine's gifts don't have to be expensive or over-the-top - it's really the thought that counts. Simple gestures like a next date night, a functional gift, or a heartfelt message can show your partner how much you love them and make all the difference this Valentine's Day. Show your appreciation for your husband with a special gift, and make this Valentine's Day one he won't forget!
Reviews in this blog post have been edited for clarity and/or length.
Other Posts You May Like: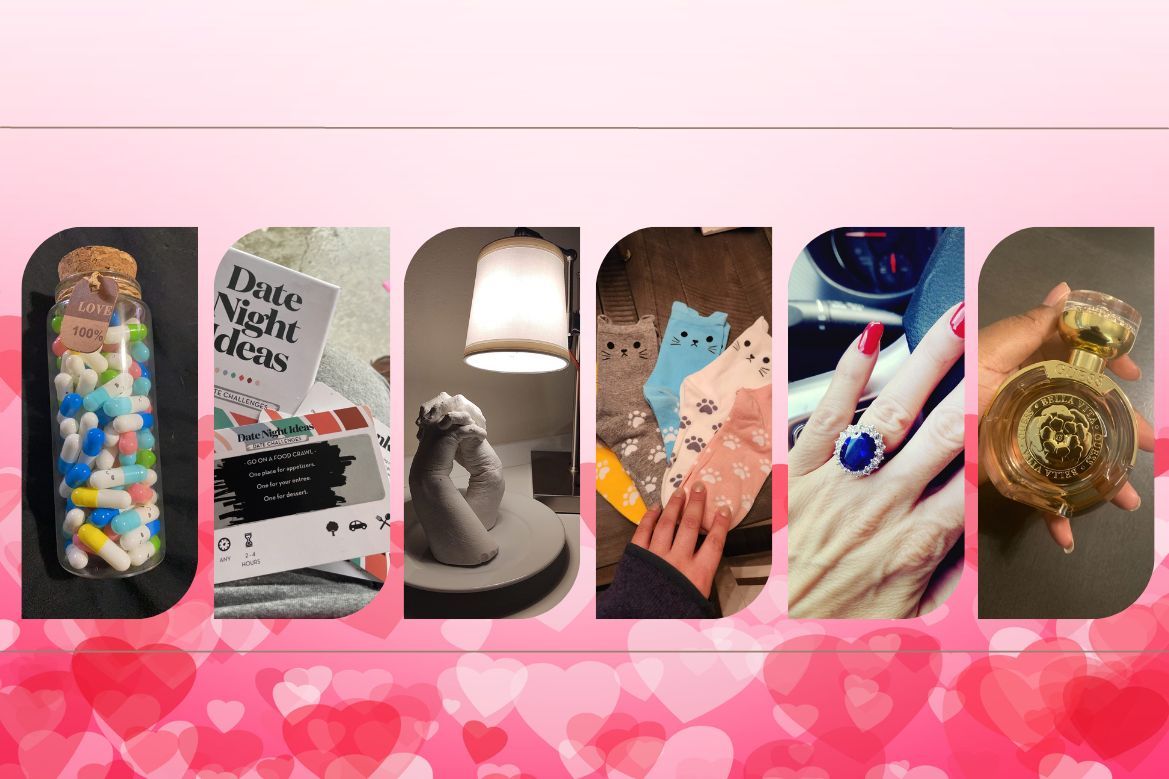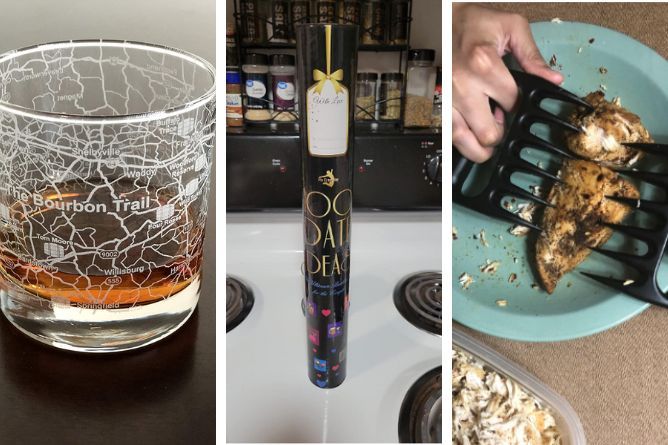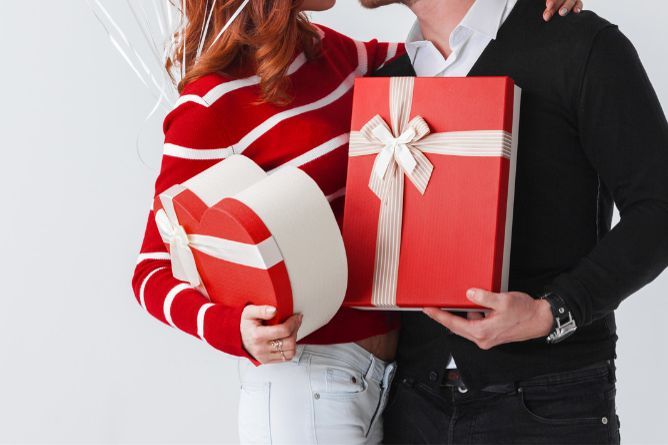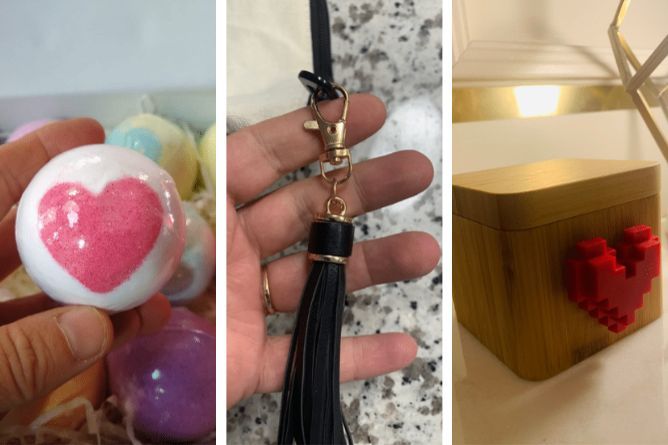 Comments