This post may contain affiliate links, please see our privacy policy for details.
Valentine's day is quickly approaching and if your sweetheart loves sports, there are plenty of great gift ideas for them! From flowers to tickets to gear, here are a few ideas to get you started!
1. This awesome Lamp will bring the excitement of America's favorite pastime into any room and is great for watching games or playing catch on cool summer nights. Let the spirit of baseball set an unforgettable atmosphere this February 14th! summer evening, this lamp is perfect for setting the mood.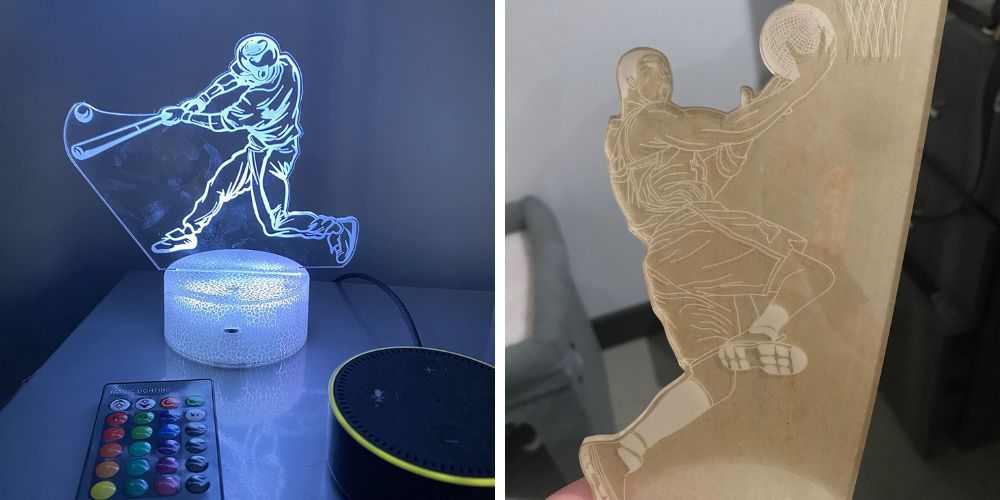 5-Star Review: "It was given as a gift to a 9yr old boy who plays on my travel baseball team. He loves it!" – RKA1994
2. Put a playful spin on your Valentine's Day gift this year with these silly Sports Socks! From lifting to fishing and baseball to chess, you'll find the perfect design for any sporty sweetheart. Crafted from sturdy materials in eye-catching colors, they're sure to make them laugh while showing off their love of athletics!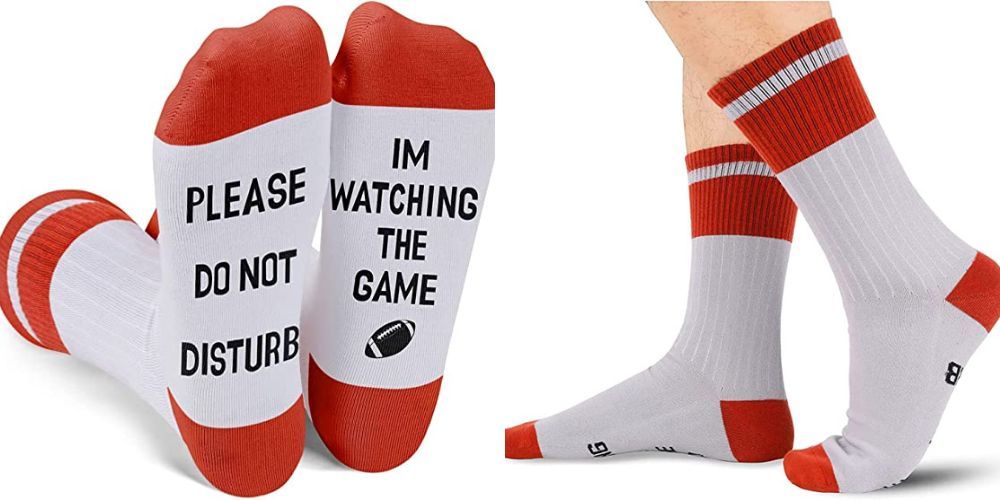 5-Star Review: "Bought these for my boyfriend who loves to travel and fly. He's a bit airplane fanatic. Do I think they were a reasonable price? Eh. Debatable. But they're cute and he loved them. Great stocking stuffer." – Trenton M.
3.  Gift your sports-loving sweetheart this Valentine's Day with a Gatorade Stainless Steel Sports Bottle - not only is it fashionable but also made from durable stainless steel so that they can keep hydrated wherever their sporting adventures take them! Get their gift today and make sure you hit a home run on February 14th.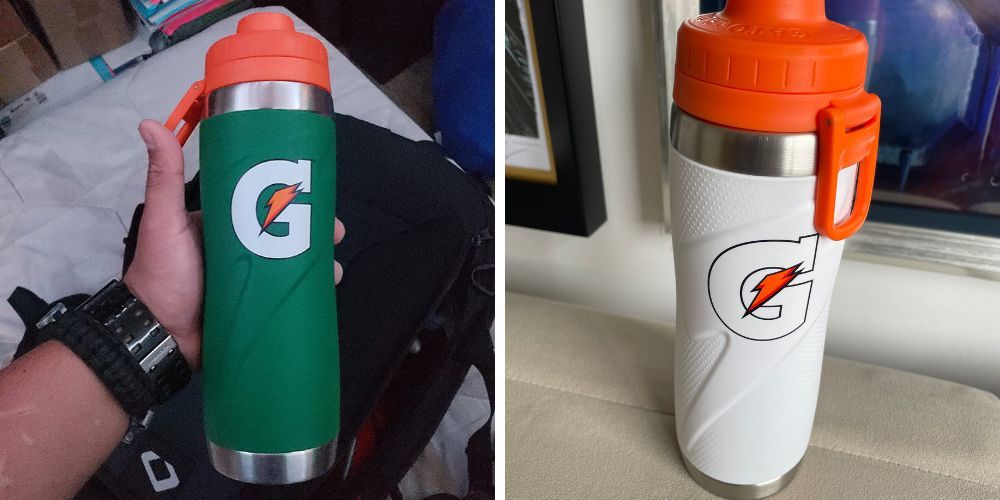 5-Star Review: "This steel water bottle is great for my high school student-athlete. She loses everything! This one is bright and keeps her ice cold all day and overnight." – Dani Nivar
4. This Valentine's Day, surprise your sweetheart with something that'll make them jump for joy! This Gym Bag is the ideal gift - it has compartments to store all of their beloved sports gear plus a personalized name tag just in case they ever forget whose bag it is. Get ready to watch those eyes light up when you present 'em with this special V-day treat!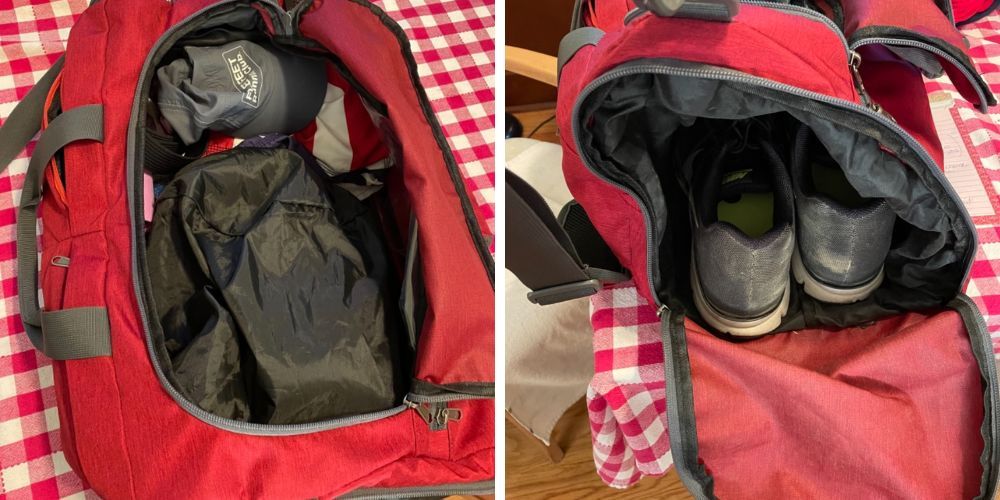 5-Star Review: "Use multiple times a week. Love the wet clothes pouch. Space for gym shoes. Lots of room for towels and a change of clothes. Great buy for the price point. The color range is vast." – Dave Sylvain
5.  Make your sports-loving sweetheart's Valentine's Day the most memorable one yet with these oh-so-fashionable Boxing Gloves! With ultra-soft gel padding and neoprene-lined palms for extra protection, they'll be ready to punch their way into a perfect day.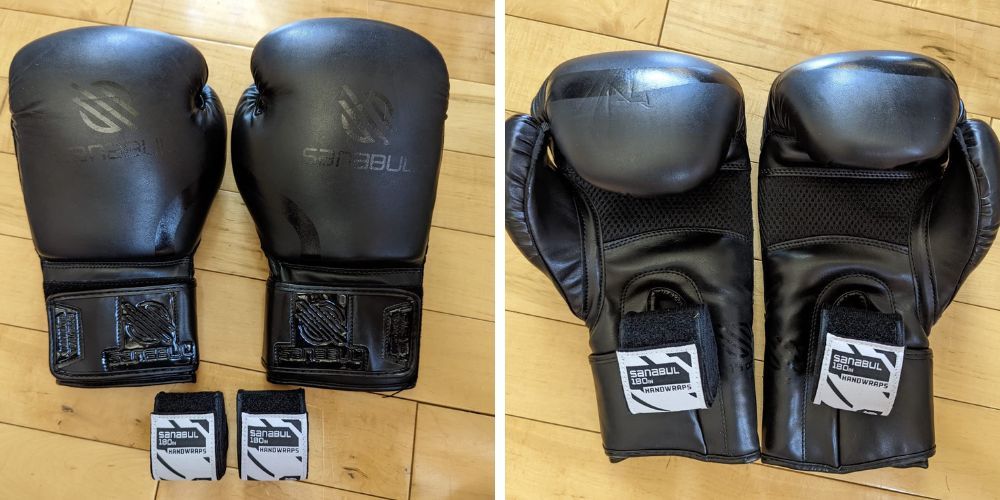 5-Star Review: "I don't know anything about boxing gloves, but these fit well and feel great when I am hitting the bag." – Jeremy
6. Whether your significant other is a basketball fanatic, tennis whiz, or avid runner - New Balance's Fresh Foam Sneakers make for the ideal Valentine's Day gift! Not only does this stylish shoe offer unparalleled comfort with its fresh foam sole that provides superior cushioning and shock resistance – but it also ensures you two look great together when out conquering the court.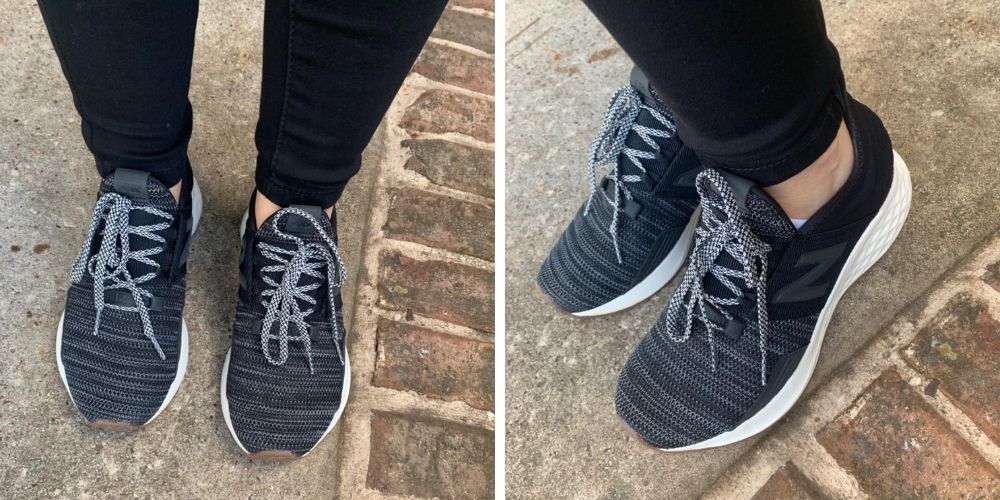 5-Star Review: "This is my first pair in this particular style but I have 3 other NB pairs (fresh foam) that I am obsessed with so I figured these would be a sure bet. And I was right! Just like the others, these are superbly comfortable. I now want to order 3 more pairs in different colors. I can't see myself loving any other sneaker. I wear a size 5 in women's or 3 in kids. I ordered these in a 5 and they fit perfectly. The description says grey/grey but these are definitely not grey, they are a steely light lilac. The gold threading detail is beautiful. These look like they cost 3 times the amount I paid so I am extremely happy about my purchase." – Small but mighty
7. Score major points this Valentine's Day with your sweetheart who loves sports! Get them the Sports Bra - it will have them feeling both supported and stylish. Its breathable fabric, superior support, and flattering racerback silhouette make for a winning combination no matter what activity they're taking on!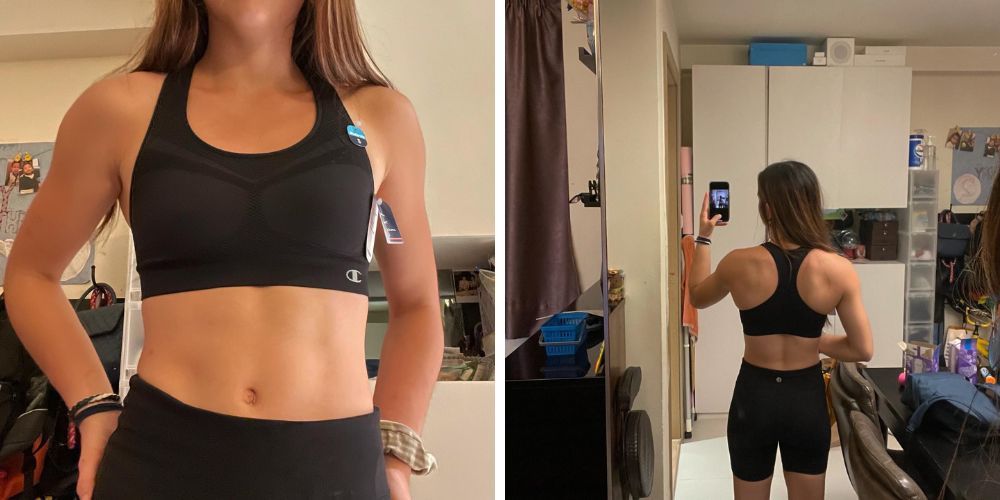 5-Star Review: "The full coverage on all sides is amazing! I didn't expect it to be so comfortable, so happy with that. Is it flattering? Not really, but when I work out, I'm not doing it for looks. It doesn't have those stupid foam pads in the cups which is awesome. I don't care if my nipples show, I just want comfort and to keep my girls contained for intense workouts and this bra met all my needs. I'll be buying more." – Janelle
8. Whether you're playing sports together or cheering from the sidelines, surprise them with this Stylish Visor that will keep their face protected and look fabulous in any situation. An ideal present for any sports enthusiast who doesn't want to compromise on style!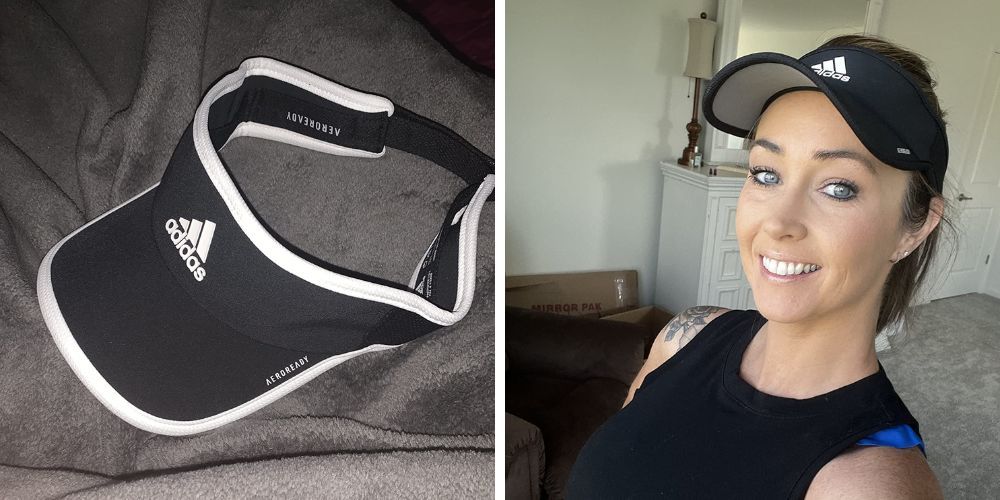 5-Star Review: "For the price, I thought this was going to be like a knockoff or something but it feels so nice and comfortable. I found it to be a little smaller than expected but I also might have a bigger head than most. Overall I love it! Worth the buy😁" – Rachael Ann
9. This Valentine's Day, show your boo some love with an athletic accessory they'll never forget! This 5 Pack of T-Shirts will keep them cool and dry no matter how hard the workout is. Made from comfortable polyester fabric that wicks away sweat - this gift is sure to stay close in their heart (and on their back).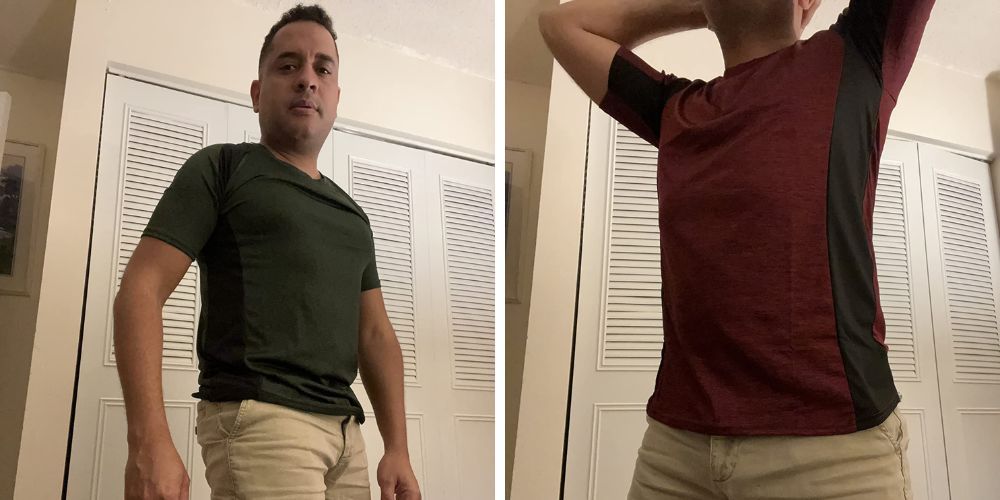 5-Star Review: "They did the job. Really good for quick-drying sweat. I'll definitely come back and get smaller, more form-fitting shirts when I get sexy in 2030... Also: you might want nipple guards if they're sensitive or super pointy." – Marcus
10.  Up your gifting game this year by surprising that special someone in your life who loves sports with a Smart Watch designed to track their vitals when they're playing or practicing. With this tech, it's easy to stay one step ahead of the competition and show them how much you care at the same time!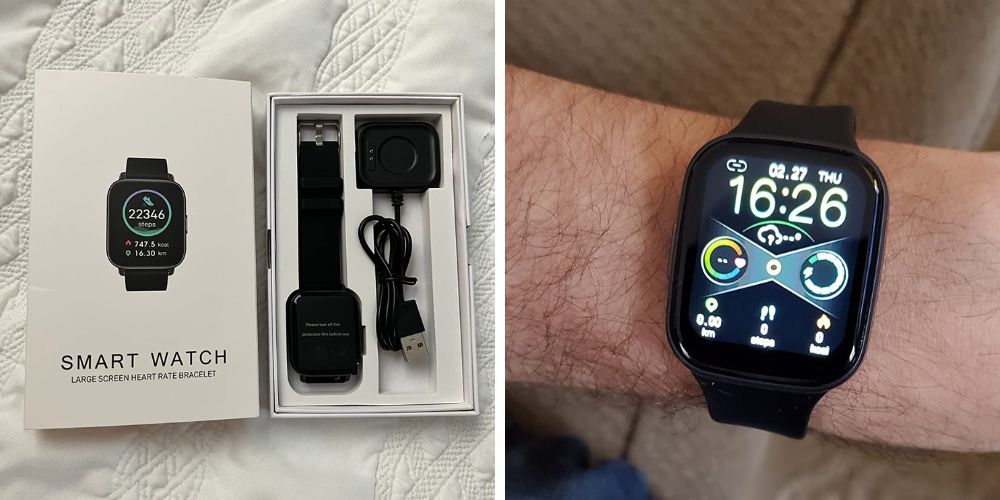 5-Star Review: "look very neat on the hand, excellent screen interface, many functions, the steps tracker works well if you wave your hand while walking. look stylish and expensive" – Kseniia Kaliuta
11. For your special someone who lives and breathes sports, make sure to get them the gift that will keep them warm for all their games– a Pullover Hoodie! Not only is it made of 100% soft cotton, but with its patriotic graphics, you'll have 'em looking sharp no matter what. Nothing says "I love you" like comfort during those cold-weather matches!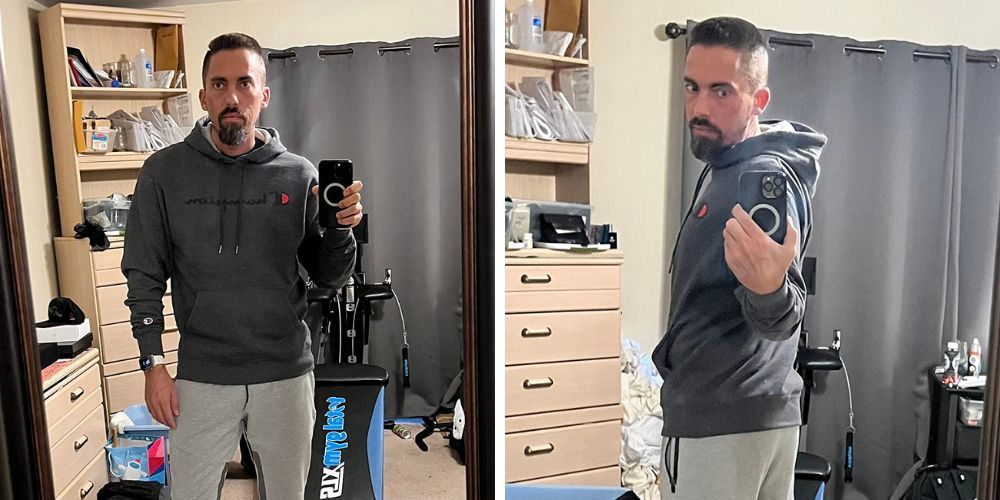 5-Star Review: "I love how the color on this hoodie pops out. It's really comfy and cute! You can throw it over some yoga pants and head for a yoga class at the gym and it even fits well with the jacket that I'm wearing. The jacket can even zip up without feeling too bulky. Definitely a great addition to any cool to cold weather wardrobe!" – Florencio Flores
12.  Surprise the sports fan in your life with Jogger Pants – offering both comfort and style that won't strike out! With plenty of colors and styles available, you're sure to find one they'll love.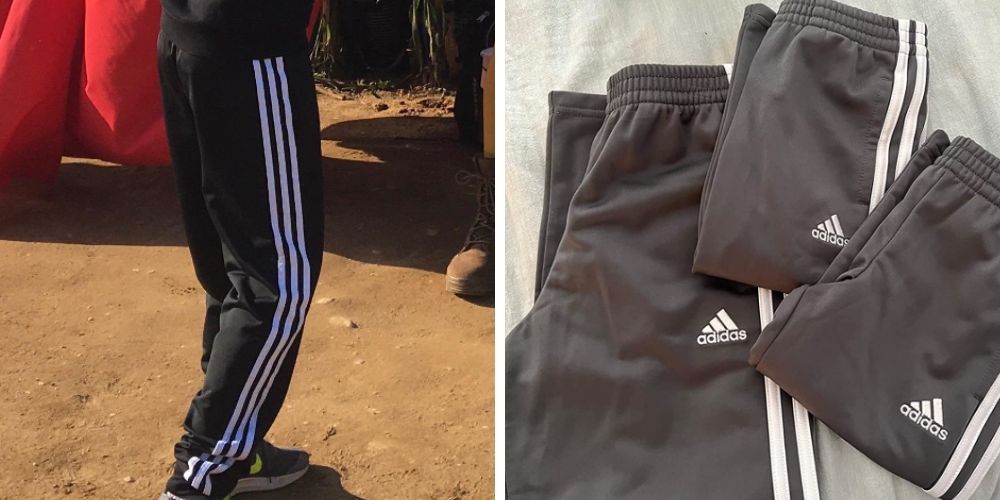 5-Star Review: "My son is 12 and I love buying these pants for him. He's probably had 5-6 pairs of the same pants in different sizes. They look great, match with anything and he feels awesome in them. I sized up because he's tall, but they have a drawstring to tie." – Michelle
13. Your Valentine is sure to be head over heels for this Basketball! This durable, stylish ball will show your sweetheart just how much you appreciate their love of sports while providing the perfect way for them to stay active and entertained no matter what time of day. Score major points by gifting this game-changing gift today!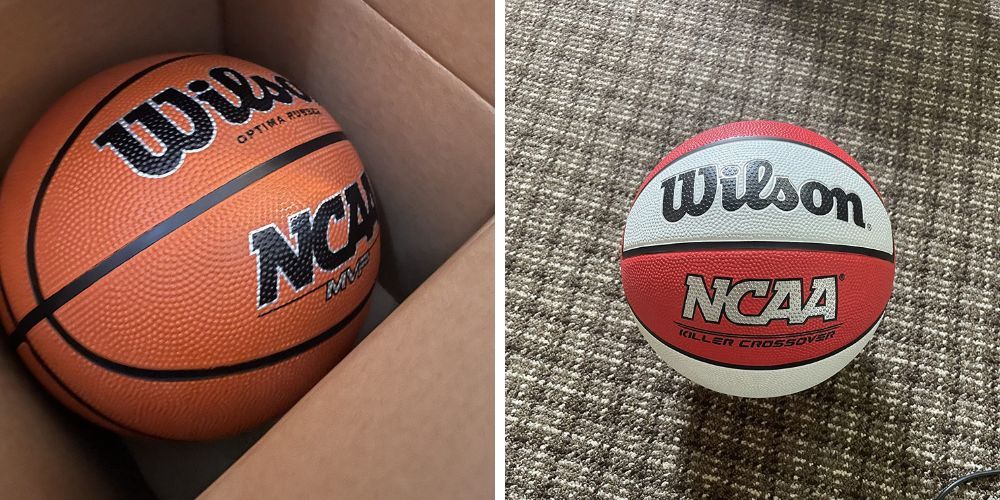 5-Star Review: "My grandson loves having a basketball that fits his hands instead of the usual adult basketball." – Sharon Karslake
14. This awesome pleated Tennis Skirt is made from breathable and lightweight fabric, it'll make your loved one look amazing on the court or in the stands cheering for their team. What better way to show some love than upgrading their wardrobe game?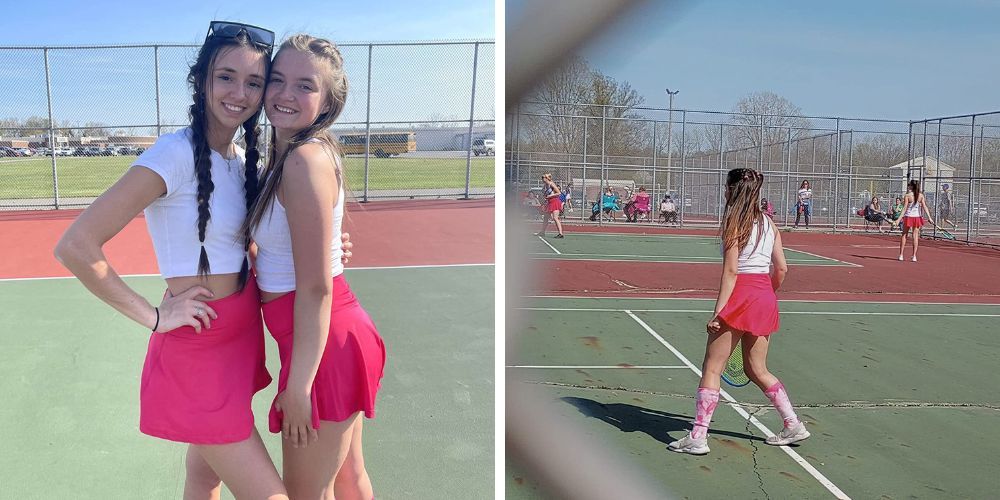 5-Star Review: "This! It was everything I needed it to be for our Disney trip! The shorts under the skirt have a pocket in them which was perfect for storing my phone. Incredibly comfy & stretchy. For all of the walking that was done, this skort didn't irritate my legs at all and stayed in place! Would recommend and purchase again!" – Julie
15. Everyone knows that active individuals deserve the best gear - so why not give your loving kids something special this Valentine's Day? Surprise them with a pair of Compression Leggings, designed to reduce swelling and inflammation while they hit the slop or play their favorite sport. With seamless construction and breathable fabric, these are sure to be an unbeatable gift for any young sports fan!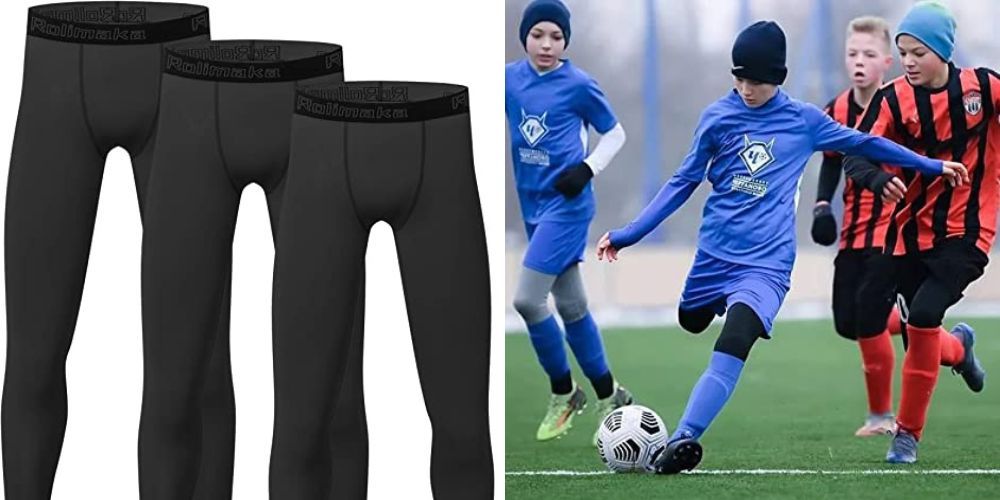 5-Star Review: "My son uses these for basketball and loves them!" –
Jennifer Arndt
16. Show your active Valentine how much you care by gifting them Weather Protection Suit! This playful and super comfy suit is the perfect way to share a laugh while exploring nature together. Whether it be running in their favorite park or taking on chilly outdoor adventures, this suit ensures they will always stay warm and snuggly - all thanks to you!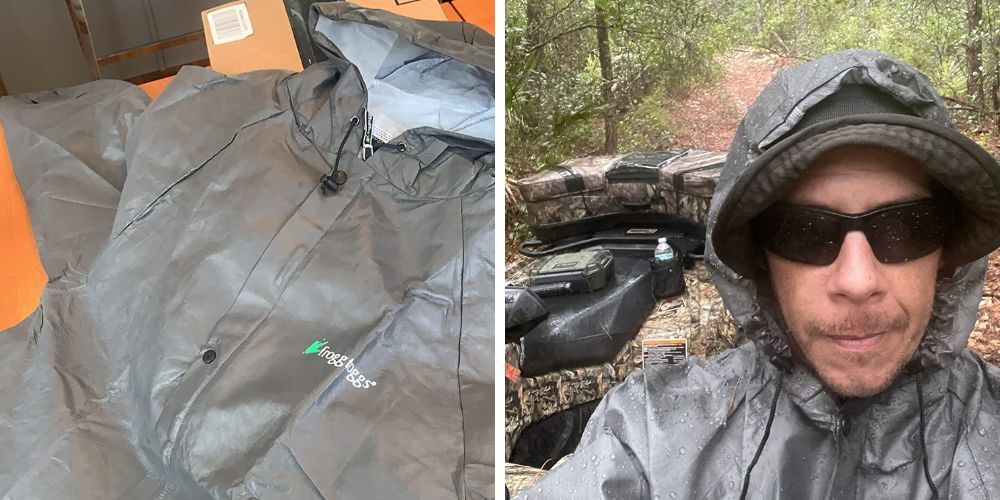 5-Star Review: "Worked great for riding SxS in pouring rain and mud! The whole family got them!" – Cody D.
17. Score big with the perfect Valentine's Day gift - Under Armour Running Shoes! Not only do these shoes keep them looking and feeling great while they run or work out, it shows you care enough to get something sporty that'll last.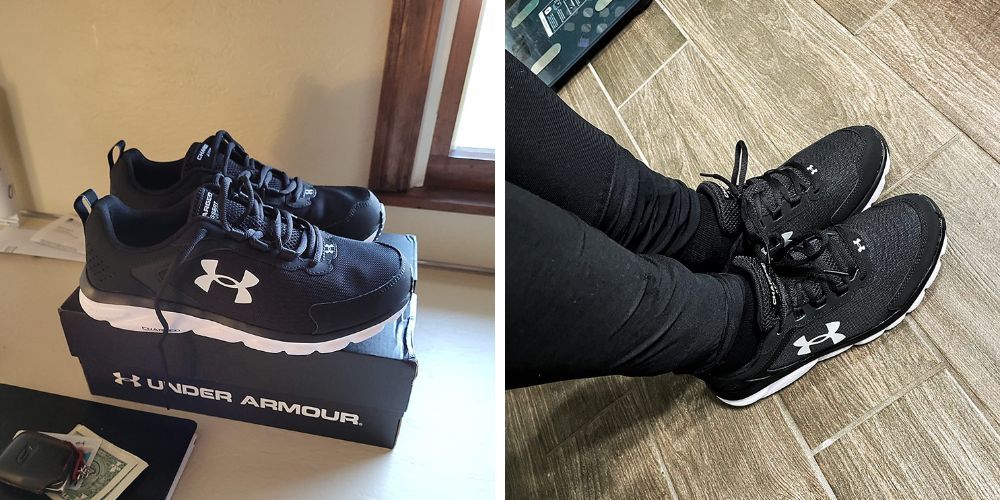 5-Star Review: "I was looking for an affordable running shoe, and this does what I need at a decent price. I was hoping to find something extra large, but this one was not as wide as I was hoping for...But this does do what I want it to do, especially for the basketball games I work a few times a week...I would buy this again." – Douglas
18. These 5 piece Sport Suits are perfect for any activity and will keep your loved one looking sleek while making sure their comfort remains a priority. Shopping for the sports lover in your life just got easier - give this gift to make Valentine's extra sweet!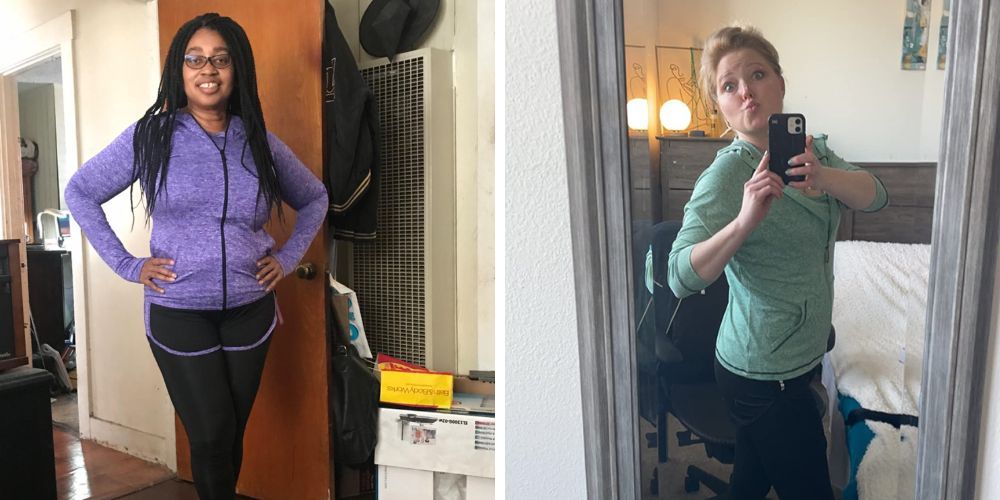 5-Star Review: "I was a little nervous buying this. Didn't know what to expect from the price and I was shocked. It is Adorable. I love everything. I only wish the shorts had pockets. I am definitely going to be buying another set." –
Kitten
19. Make your sporty sweetheart feel like the king of the mountains this V-Day with these Athletic Hiking Shorts. Constructed from durable material that ensures maximum comfort, your special someone will be ready to conquer any mountain in style!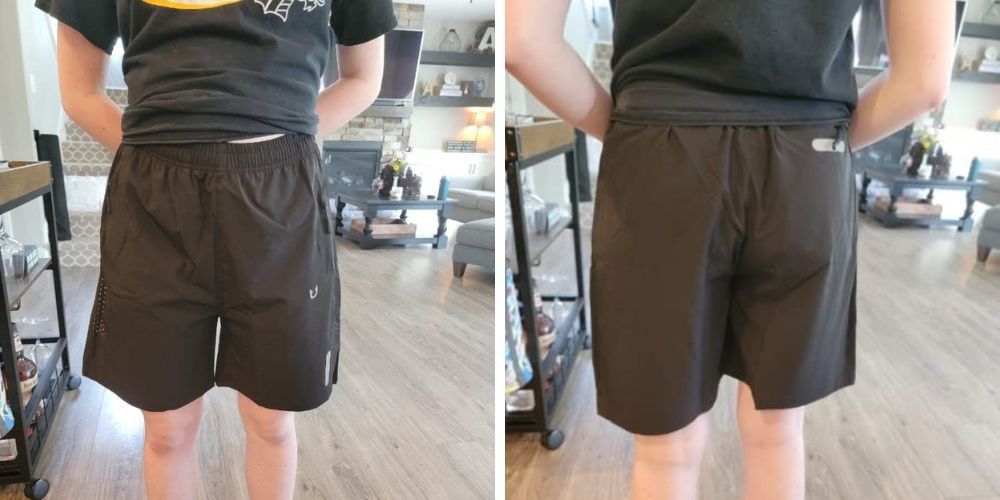 5-Star Review: "Higher quality than I expected. I am very happy with this purchase. I purchased several pairs and I work out in them daily. They are comfortable and surprisingly durable." – JS
20. For the yoga-loving Valentine in your life, gift them the perfect apparel to keep up their rigorous exercise routine! Get them Yoga Pants that hug and support all of those curves while providing comfortable coverage - a great combo for anyone looking to take it one step further with their gym game.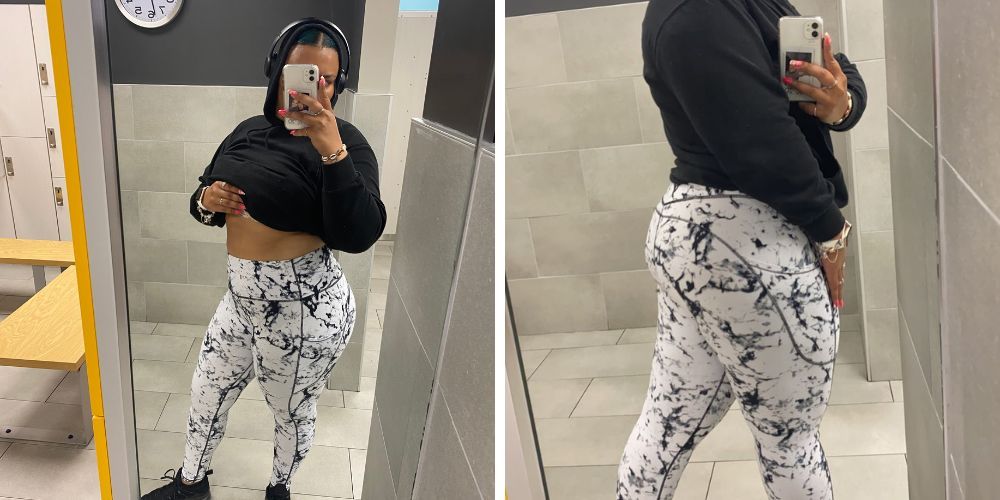 5-Star Review: "Gotta say, wet comfortable, fit is flattering, I need something slightly warmer than normal to hiking outdoors and sure enough it is warm enough. I love the pocket and use it often." – Eva
21. Pick up this must-have set of CFX Resistance Bands and be your partner's hero. Not only do they come complete with a band, weight stack, and all necessary accessories to stay fit — but they also make for an especially thoughtful gift that proves you care about their health (and know what moves them!).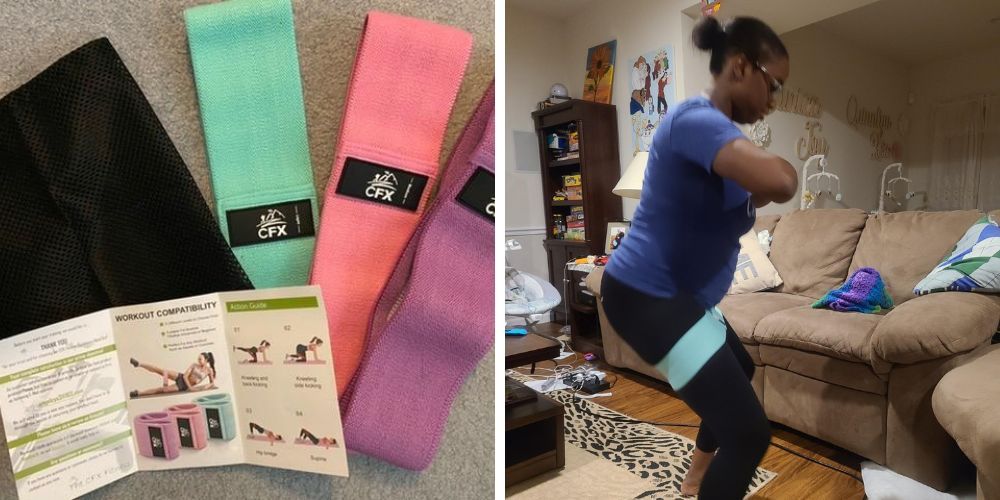 5-Star Review: "These bands are so comfortable and I get a great workout. They don't pinch or rub the skin. Definitely recommend this product." – Stephanie Lawrence
22.  Make your fitness enthusiast's sweetheart heart pump with a unique Dumbbell that will both break and build a sweat! Perfect for anyone who loves to stay active, this tool is the perfect gift choice - so don't miss out on making an unforgettable impression.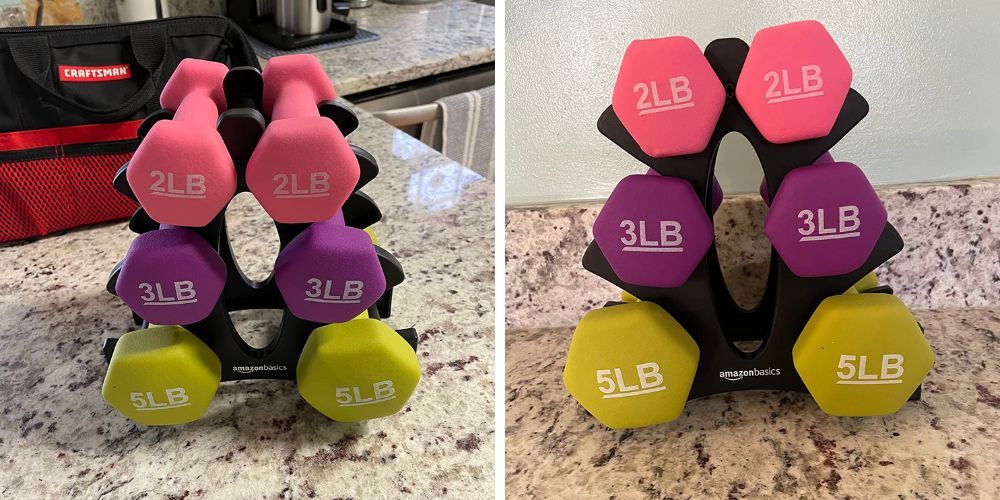 5-Star Review: "These are soft, well-balanced, and easy to hold. Nice color." – Michael Roof
23. These Socks offer comfort and support for all your sports-loving sweetheart athletic endeavors. Cozy enough to wear during a game of ping pong on date night or while playing an intense soccer match - they'll always have heartwarming thoughts of you when wearing them.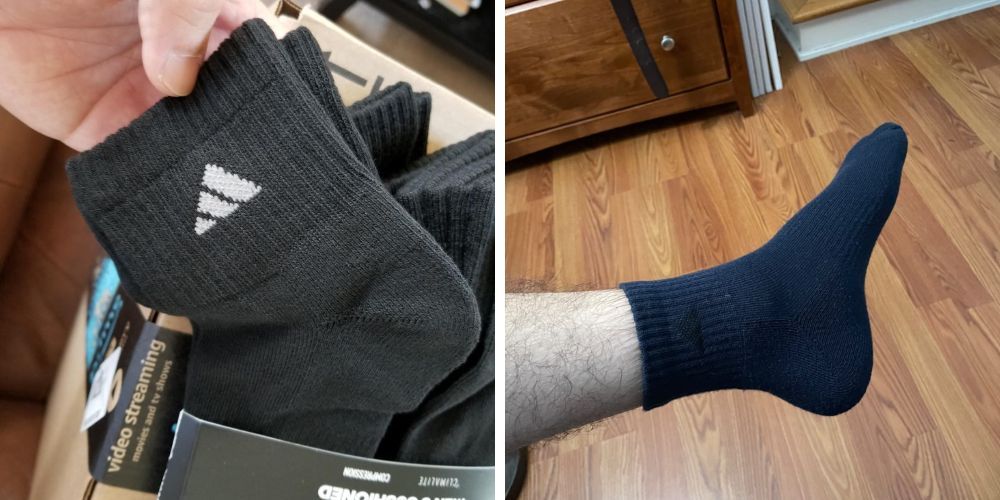 5-Star Review: "Great socks! They're soft and nice! Perfect price too!" – Hope Y Gomez
24. Treat your sports-loving sweetheart to a game day that's as cool and comfortable as can be! With these 100% cotton Cooling Towels, they'll get the perfect refreshment from hours of hot skin. Surprise them with this 4-pack set for their next big event – it's sure to score you some major points in both comfort AND style.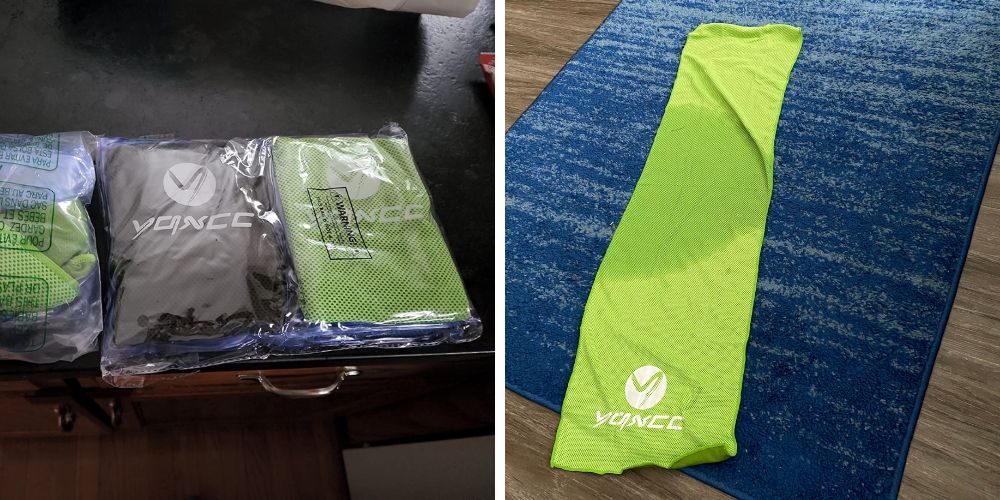 5-Star Review: "Love that each towel is in its own zip pouch with a clasp. My daughter worked as a lifeguard this summer and the NY humidity is no Joke! This towel definitely helped her stay cool. Mom gets a point!!! Woohoo! There was enough for each member in the family to have one!" – NYMom
25. These truly eye-catching Sunglasses not only will help protect your sweetheart's eyes from glare but also provide the perfect combination of fashion and function. Make sure you show them some love this V-Day with these stylish shades!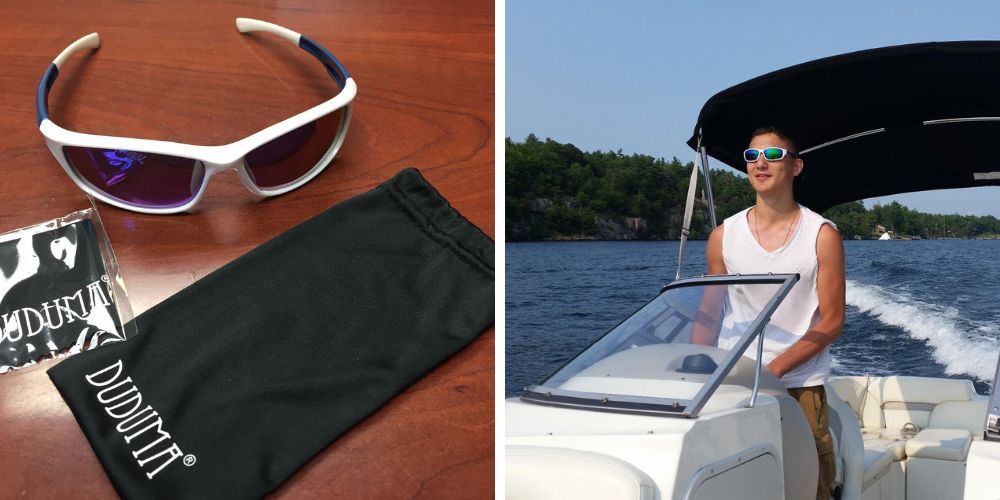 5-Star Review: "My husband prefers these sunglasses to his other (more expensive) sunglasses. They are sturdy, block the sunlight and somehow stay scratch free. This is the 2nd pair I have ordered for him to keep in my car for when he forgets to bring his pair. Highly recommend." – Heather R.
26. Love is in the air, and what better way to show your Valentine you care than with a game of table tennis? This portable Tennis Table To Go set is here to give your relationship some extra spark - literally. Whether it's for two or small groups, this portable set provides hours of fun for everyone involved! Best yet: all pieces come neatly tucked away inside its convenient carrying case so you can take it just about anywhere love leads...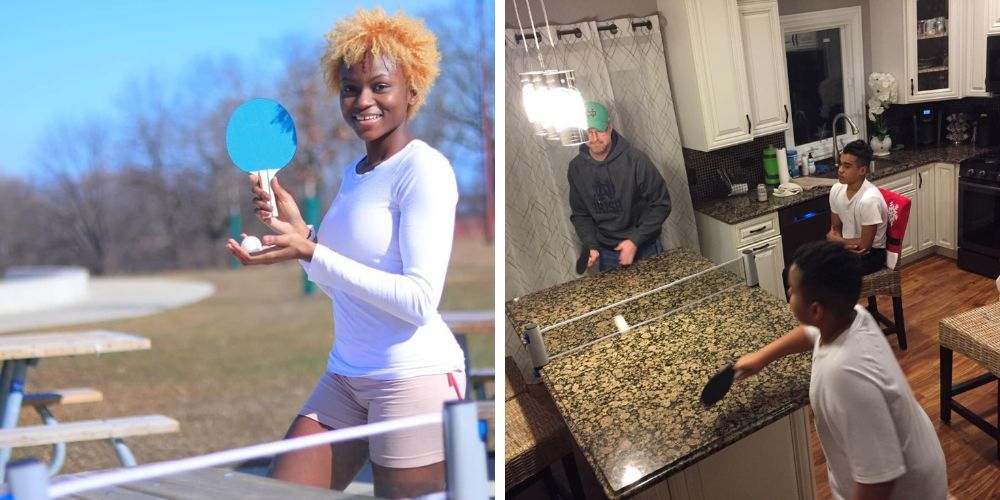 5-Star Review: "We got this to put on our kitchen table and Game on! took to a friend that had an actual ping pong table that fit perfectly and was better than the net they had for their table! Great product that has provided loads of fun for us." –
Bryan
27. Gift your special someone the ultimate asset in their sports and life journey: The Mamba Mentality: How I Play. This book provides readers with an up-close look at Kobe Bryant's legendary work ethic - unlocking all of his secrets on mental toughness, strength, and success!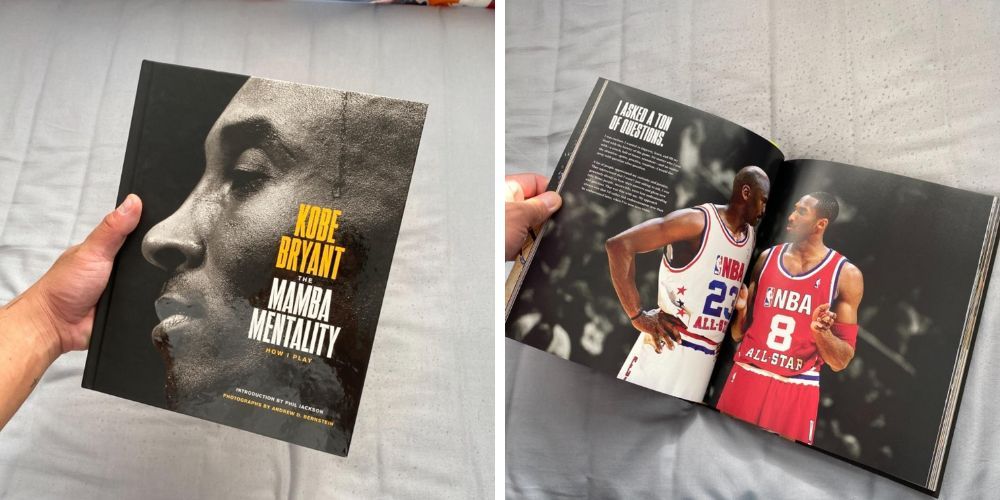 5-Star Review: "bought this book for my son who idolized Kobe. It was a huge hit and my son loved all the great information and insights." – Amazon Customer
28. Revive those cherished memories of your special someone winning the big game or singing in a play with this Ticket Stub Diary! Show them how much you care by saving every ticket from all the adventures, concerts, and sports games that bring you two closer together. It's just one more way to make sure they know they're always being cheered on.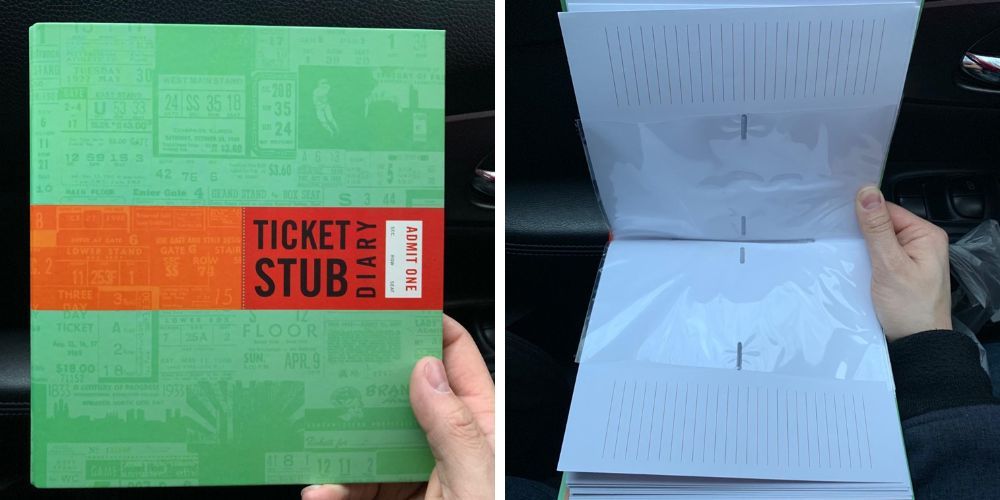 5-Star Review: "Item arrived in a timely fashion and in perfect condition. Thanks!" – Amy
29. This Valentine's Day, show your sports-inclined S.O how much you care by gifting them with a Massage Gun! This special gift is perfect for relieving tension in those hard-working muscles after an intense gym session - now that's true love right there!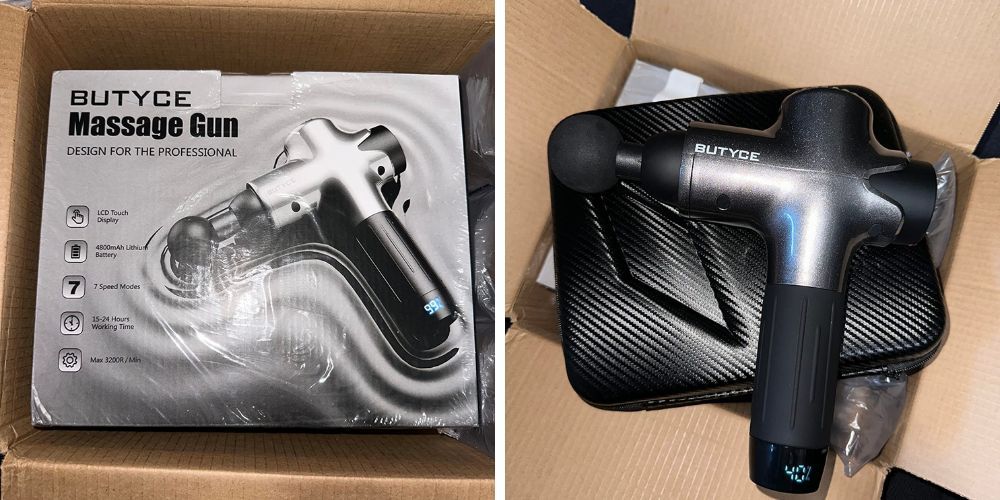 5-Star Review: "Awesome product, love the attachments. Multiple family members use it for different post-workout or injury prevention." – Shannon Bond
If you're looking for the perfect Valentine's gift for your sweetheart who loves sports, here are a few ideas that come to mind. Maybe get them tickets to a game or a concert, or buy them a cool new sports gear item. Whatever you choose, make sure it's something they'll love and that will show how much you care!
Reviews in this blog post have been edited for clarity and/or length.
Other Posts You May Like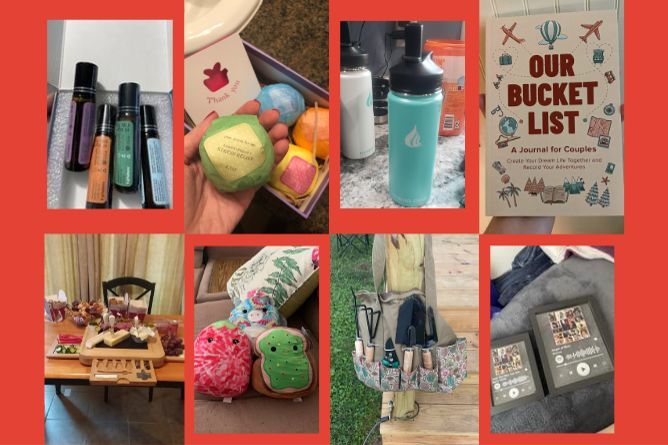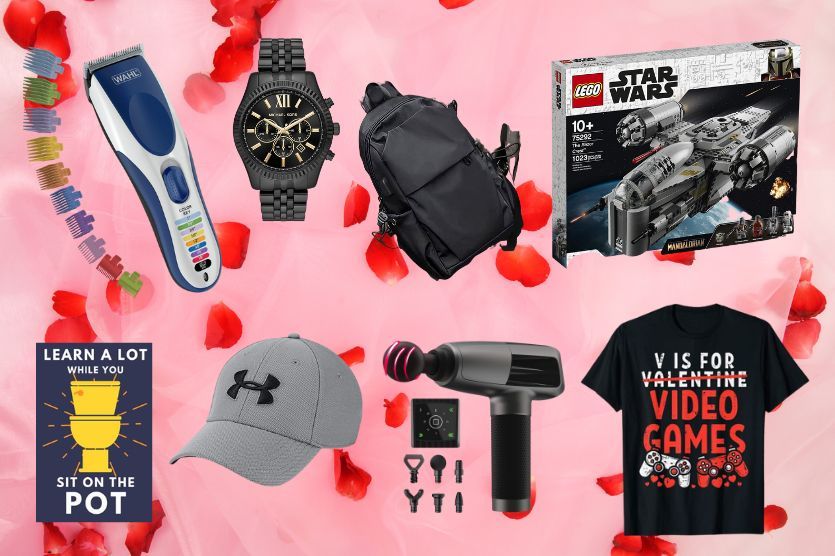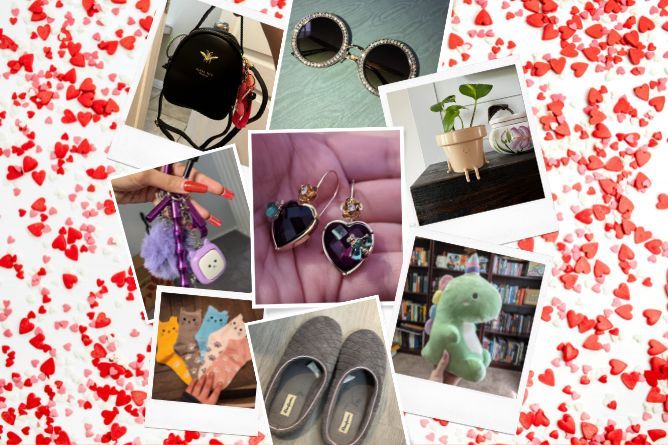 Comments