This post may contain affiliate links, please see our privacy policy for details.
Valentine's Day is just around the corner, and what better way to show your special someone how much you care than with a thoughtful and unique gift? If your partner loves books, wines, or gadgets, don't worry - we've got you covered!
Here are some of the best Valentine's Day gifts for him that will make sure to put a smile on his face. Give him something to remember this special day with our amazing and creative Valentine's Gift ideas for him! From a stylish wallet to an engraved fountain pen - there's something perfect for every man in your life.
How We Choose
We're all about giving thoughtful gifts, especially on Valentine's Day. But what do you need to consider when buying gifts for your significant other?
Budget
Valentine's Day is coming up and what better way to show your man how much you care than by getting him a gift? But before you go shelling out your hard-earned cash on something he'll only use once, take a look at your budget and see if there are cheaper alternatives.
For example, if he's a coffee lover, maybe investing in an espresso machine is a better idea than buying him the over-priced cup of joe from Starbucks. After all, there's no harm in giving a practical gift as long as it comes from your heart!
Interests
There are so many great options out there, and depending on his interests, you could get him anything from a new book to tickets to a game. But before you start shopping, make sure you know what he likes. After all, the perfect gifts are the ones that are tailor-made for the person receiving them!
Personality
Valentine's day is a special day for couples who love each other. No matter what your relationship status might be, spending Valentine's day with your man should be on your docket! Whether you are planning a romantic dinner at home or going out for a romantic dinner, make sure to consider his personality and what he enjoys.
Best Gift for Man Who Loves Outdoors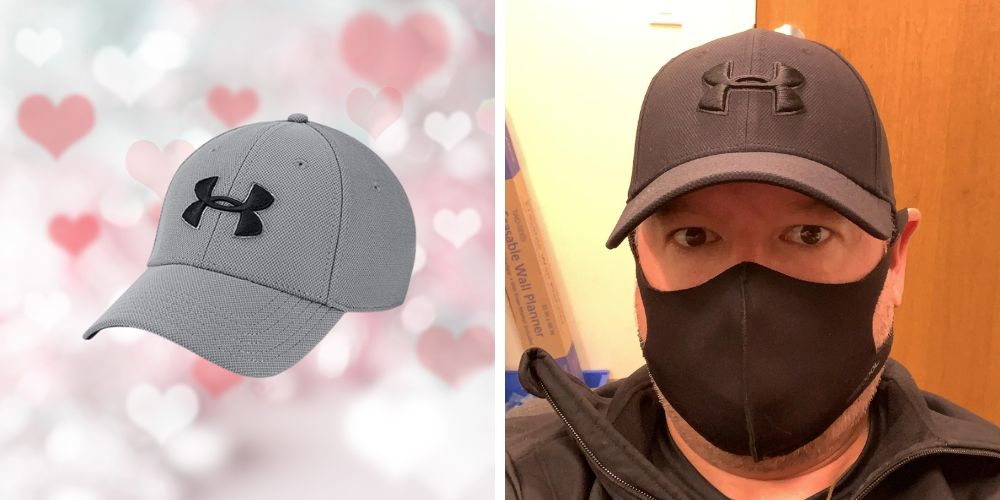 This cap is perfect for the outdoors-loving man in your life. Not only does it keep him warm and protected from the elements, but its modern design makes a statement wherever he goes.
With its breathable materials, sweatband technology, and pre-curved visor, this cap has everything an active guy needs to stay comfortable while out and about. For those who love the outdoors, this is a great gift!
Best Gift for a Guy On-the-Go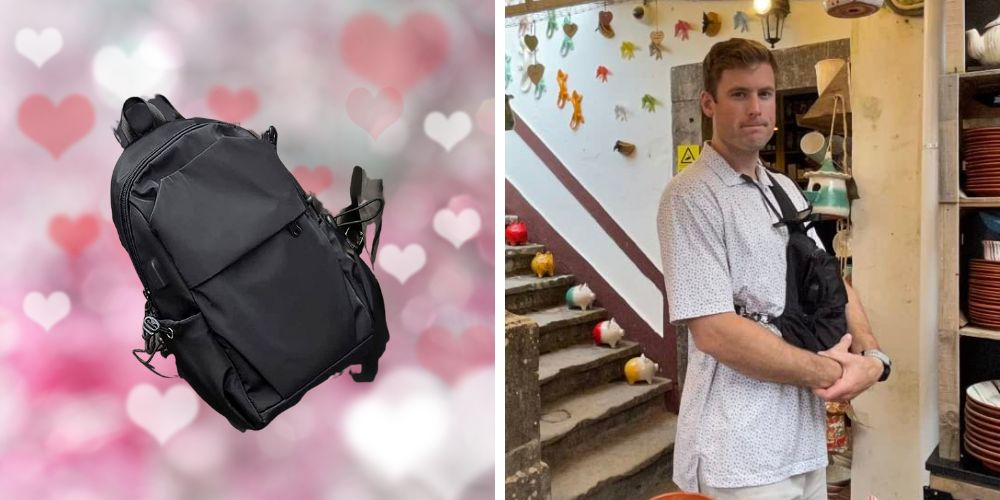 This crossbody backpack is the perfect gift for a guy on the go. Combining style with practicality, this bag has everything any man needs: it's made of high-quality waterproof and dirt-resistant nylon and it features a USB charging port so he can always stay powered up.
Its lightweight design makes it easy to carry around, while its versatile construction means it can be used for various activities including hiking and traveling. This stylish backpack is sure to impress anyone who receives it!
Best Gift for Chef Boyfie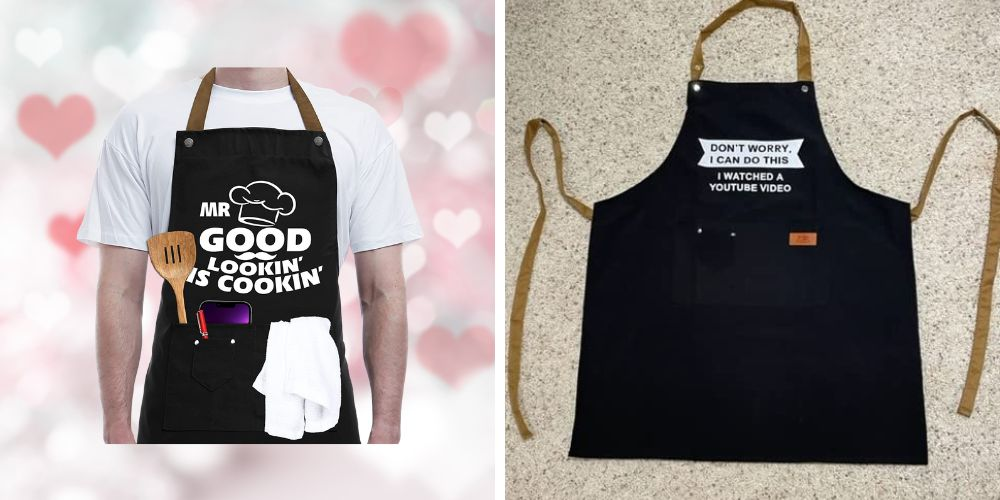 If you're looking for the perfect gift for your favorite chef, look no further than this funny cooking apron with pockets. This apron is made of 100% cotton and comes with a large decorative pocket on the front and two smaller pockets on each side.
It also includes an adjustable neck strap and is made of a durable polyester and cotton blend that resists stains and splatters. Plus, it's stylish enough to wear in any kitchen! The perfect Valentine's Day gift for the chef in your life.
Best Gift for Handyman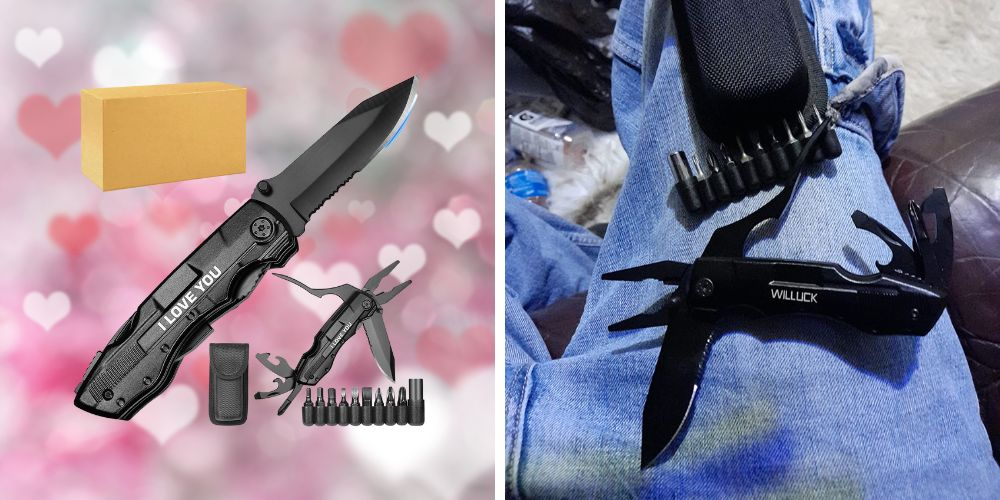 Looking for the perfect Valentine's Day gift for your handyman? The I LOVE YOU Multitool Knife is a great choice. This 9-in-1 screwdriver bit set guarantees that any task can be handled with ease. Plus, it's made of 440C stainless steel and comes with durable black oxidation so it's scratch resistant and easy to keep clean.
Not to mention, its 4-in-1 design includes a saw, Phillips screwdriver, knife, and scraper – making it an all-in-one adventure toolkit. Give your handyman this compact and practical multitool knife so they can take it out on their next camping trip!
Best Gift for Gym Rat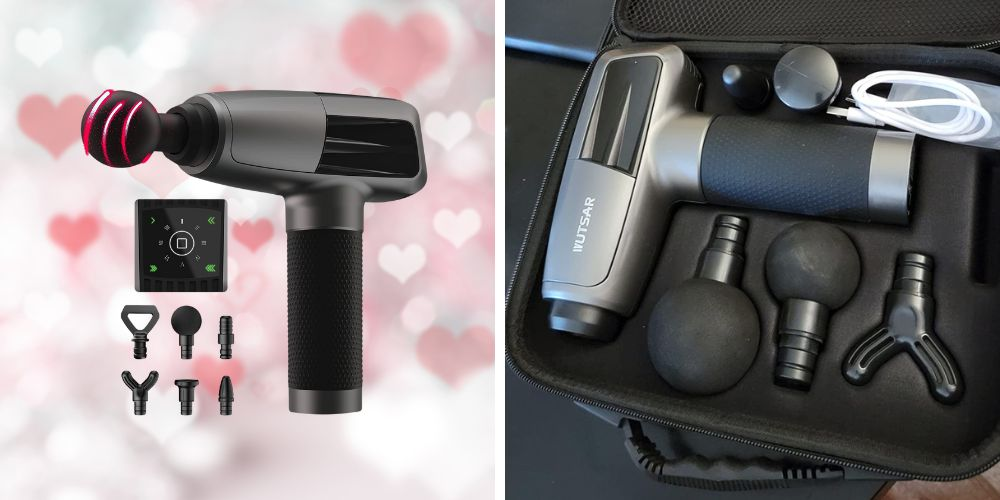 Give your gym rat the gift of relief with this Portable Handheld Muscle Massager. It's perfect for relieving pain and promoting circulation, helping them feel their best. This innovative device features a powerful motor and smooth, ergonomic design that can help reduce tension headaches and chronic pain.
It also has a smart chip for auto shut off after 10 minutes of use to prevent potential muscle injury and utilizes a USB-C cable for fast charging. Perfect for post-workout soreness!
Best Gift for Watch Lovers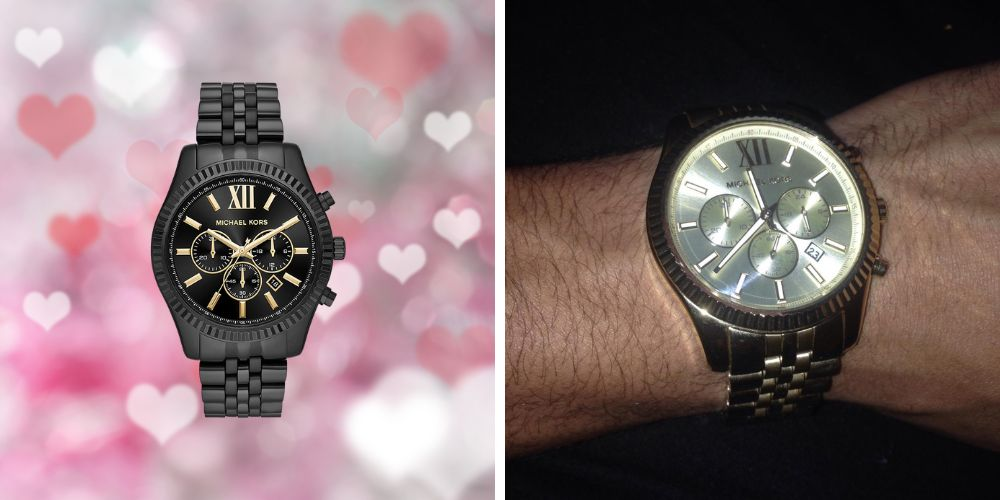 Show your love to the watch aficionado in your life this Valentine's Day with the Michael Kors Lexington Chronograph Stainless Steel Watch. It features a stainless steel case, black leather band and bezel, quartz movement, multiple function buttons, and comes in both rose gold and silver color options.
Plus, it boasts a 44mm case size and 22mm band width for perfect styling. The scratch-resistant mineral crystal glass gives long-lasting durability, while the quartz movement with chronograph analog display offers superior precision. And it's water resistant up to 100m so you can wear it swimming or snorkeling with confidence. Make this luxurious timepiece their new favorite accessory!
Best Humorous Gift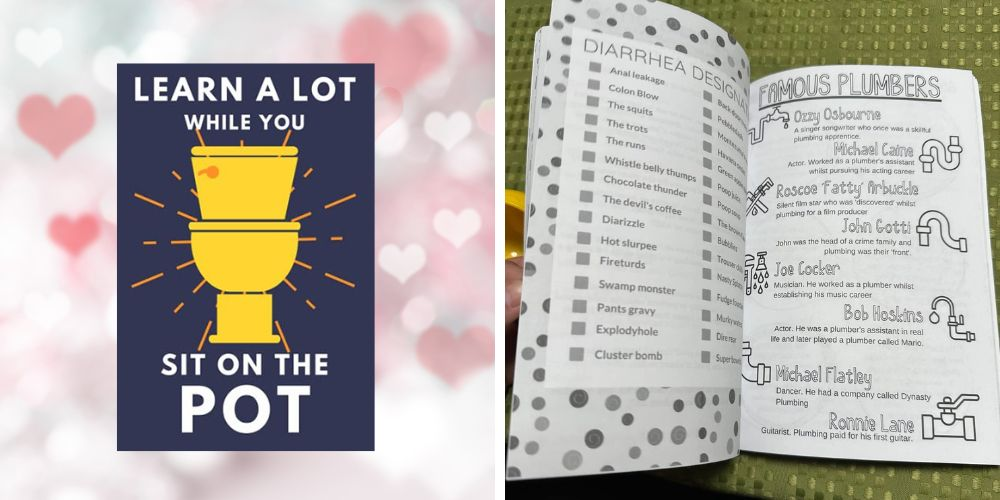 Add some humor to your Valentine's Day gift with Learn A Lot While You Sit On The Pot: a funny bathroom trivia book. Perfect for the person who likes to spend some extra time in the bathroom, this book is full of fun facts about all things toilet related.
It features an easy-to-read layout and witty humor that will keep you entertained while you take a break from your daily routine. Plus, you can learn fascinating facts about the world's most popular loo- including which body parts feel best after a good scrubbing!
Give the gift of laughter this season with this unique and informative bathroom trivia book.
Best Gift for Thrifty Husband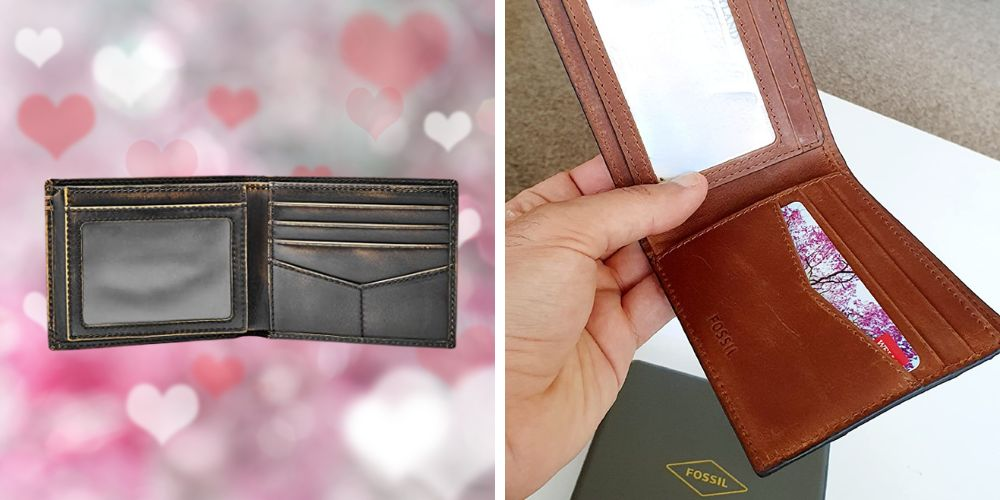 Make sure your thrifty husband is equipped with all the essentials this Valentine's Day with the Fossil Men's Leather Bifold Wallet with Flip ID Window. Not only is it stylish and burnished, but it also features a flip ID window for added security.
This functional gift is perfect for everyday use, it has plenty of slots and pockets to store all his items- including 1 bill compartment, 2 ID windows, 2 slide pockets, and 8 credit card slots. It's made of full-grain black leather for long-lasting durability, so you can have peace of mind knowing it'll last through years of wear and tear.
With measurements of 439"L x 050" W x 35"H, he'll have more than enough storage space for all his cards and cash.
Best Hygienic Gift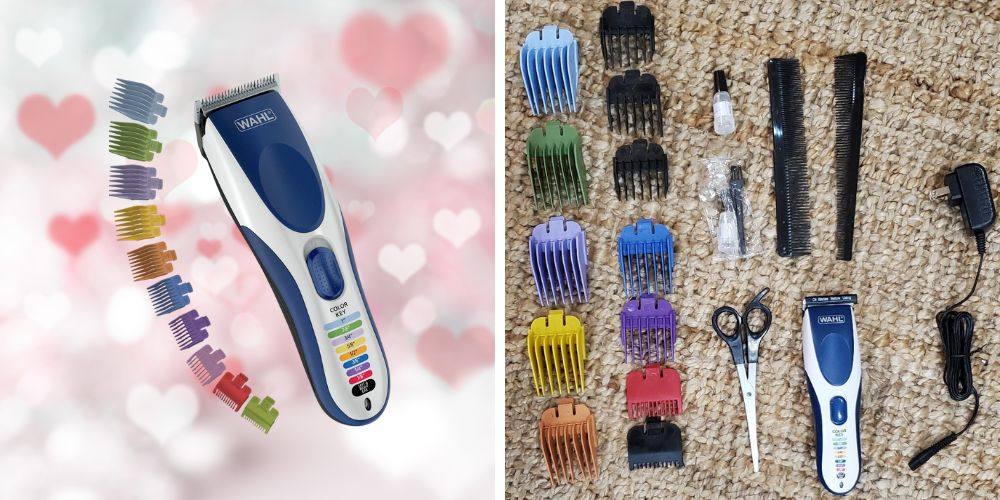 Give the gift of hygiene this Valentine's Day with the cordless rechargeable hair clipper. Perfect for that special someone, this rechargeable and wireless model has a cordless option so you can use it on battery or when it's charging. It features a color pro blade for precision cuts, removable blades that are easy to clean, and a lightweight design for on-the-go grooming.
Plus, with 60 minutes of runtime, you won't have to worry about running out of power before you finish creating that perfect look. Give your man the gift of a clean cut this Valentine's Day with the rechargeable hair clipper.
Best Gift for Gamers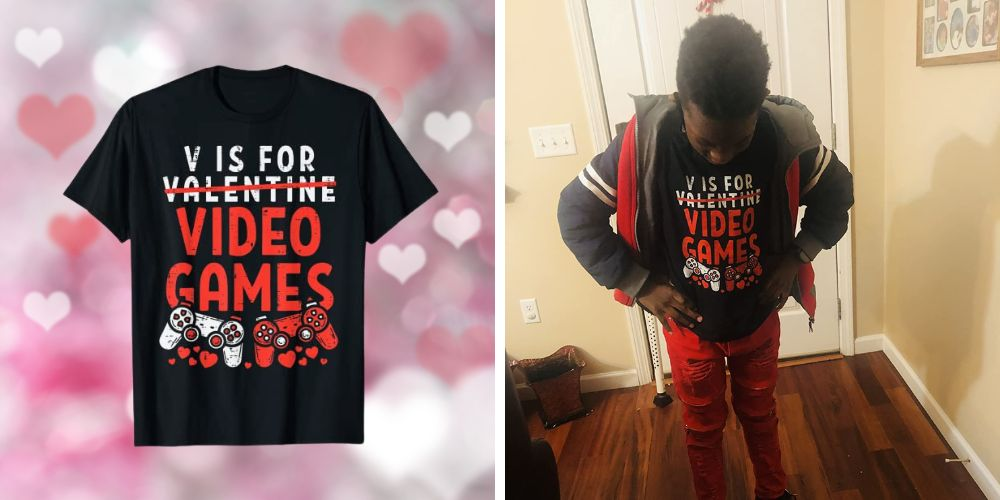 Show your love for the gamer in your life this Valentine's Day with the V is for video games funny t-shirt! This humorous t-shirt is perfect for showing off his gaming skills and sense of humor, while also demonstrating that you are just as nerdy about video games as he is.
What's even better is that it's made with a lightweight, classic fit, and double-needle sleeve and bottom hem so he can stay comfortable all day long. So express your love and show him you understand his passions - order the V is for Video Games Funny T-Shirt today!
Best Gift for Star Wars Fans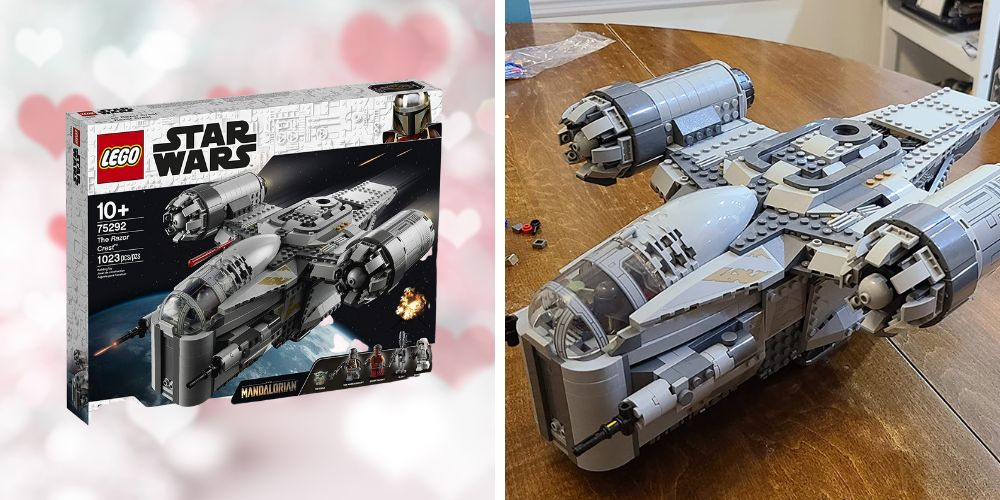 Give your Star Wars fan the perfect Valentine's Day gift with the LEGO Star Wars The Razor Crest 75292 Building Toy Set! This buildable toy is a great way to recreate their favorite scenes from the movie, featuring 4 cool minifigures and an IG-11 figure with weapons for exciting role-play battles.
Plus, this 1,023-piece construction set offers endless hours of fun and combines brilliantly with other LEGO sets. Give your loved one the thrilling experience of a lifetime - order the LEGO Star Wars The Razor Crest 75292 Building Toy Set today!
Best Gift for Socks Lover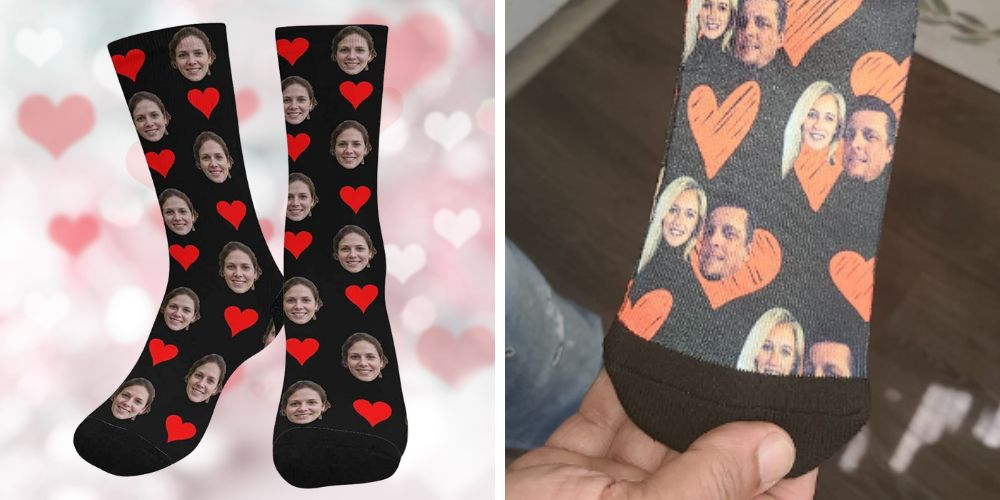 Show your love this Valentine's Day with the custom faces Print Sublimated Socks! These fun and unique socks feature a heart-themed print made from 75% polyester, 10% cotton, 10% chinlon, and 5% spandex fabric offering comfort and flexibility so you can sport them in any activity.
Plus, you can customize the design to make it even more special and meaningful. Get creative this holiday and give the gift of fresh pair of comfy socks – order the Custom Faces Print Sublimated Crew Socks today!
Best for Guy That Needs a Sweet Reminder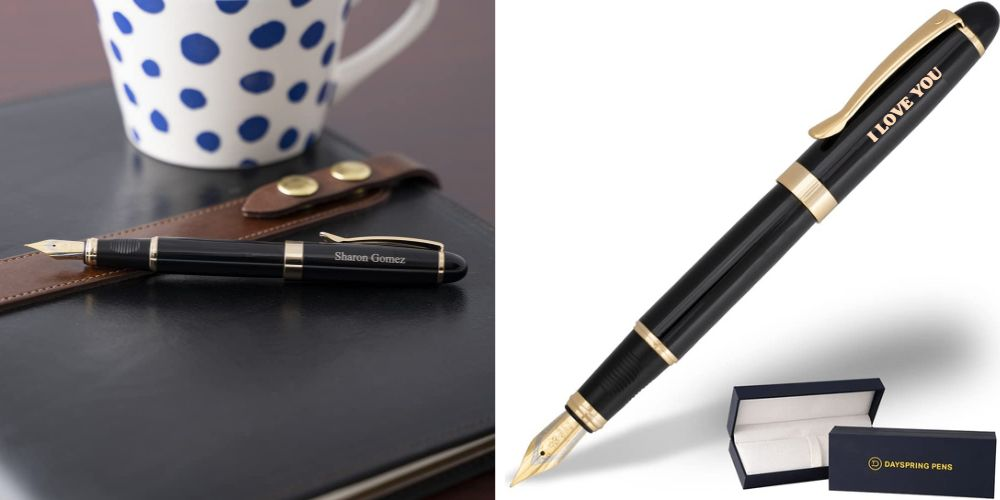 For the special man in your life that deserves a sweet reminder this Valentine's Day, the Dayspring Pens Alexandria Engraved Fountain Pen is the perfect Valentine's gift. Featuring a glossy black finish, gold appointments, and an ergonomic rubber grip for a professional aesthetic, this pen is sure to make him smile.
Constructed with a medium stainless steel fountain pen nib and two universal ink cartridges, it is ready to write immediately. To make it extra special, you can opt for a sweet message or engraving on the barrel of the pen to show him just how much he means to you. Let him know how much you care with this thoughtful Valentine's Day present.
Best Valentine's Gifts for Him FAQs
Finding the perfect Valentine's Day gift for him is easier said than done. But with a few helpful tips and some thought-provoking questions, you can find the ideal present that will show him how much you care. Discover what types of activities he enjoys and upgrade his hobbies, or choose a gift that shows your appreciation for all he does. With our guide to the best Valentine's gifts for him, you'll find the perfect way to show your love on February 14th!
What valentine's day gift should I give to my partner?
There are so many great gifts to give your boyfriend for Valentine's, and it's hard to decide! Some ideas include flowers, chocolates, and a nice dinner out. Whatever you choose, make sure it expresses how much you care about him.
What is the best thing to do on your first valentine's day with your boyfriend?
There are so many great things to do on your first valentine's day with your partner! You could go out to a romantic restaurant, spend time together or might as well give him your first kiss. Whatever you choose, make sure it is something you both enjoy!
What do you do for a guy on Valentine's Day?
There are a few things you can do on Valentine's Day if you're looking to show your loved one that you care. You could buy them a gift, take them out to a date night, or perhaps do something special together like go for a walk or watch a movie. Whatever you choose, make sure it's something that they'll appreciate and that will make them feel special.
How to make your boyfriend happy?
There are a few things you can do to make your boyfriend happy. You could try cooking for him, doing something special for him every day, or simply being there for him when he needs you. Whatever you do, just be sure to take the time to really care for him and make him feel loved.
Best Valentine's Day Gifts for Him
Valentine's Day doesn't have to be complicated! Whether your special guy loves practical and functional gifts, a gift box full of personalized items, or just receiving a dozen roses with your heartfelt message on its own, there is something for everyone.
We hope this article gave you some inspiration in finding the perfect valentine's day gift for him. For all the creative souls, just about anything can be put together depending on what your man is into so feel free to get as creative as you'd like when it comes to giving the best Valentine's Day gifts for him. After all, it is true that nothing says 'I love you' quite like a thoughtful and meaningful present from the heart.
Other Posts You May Like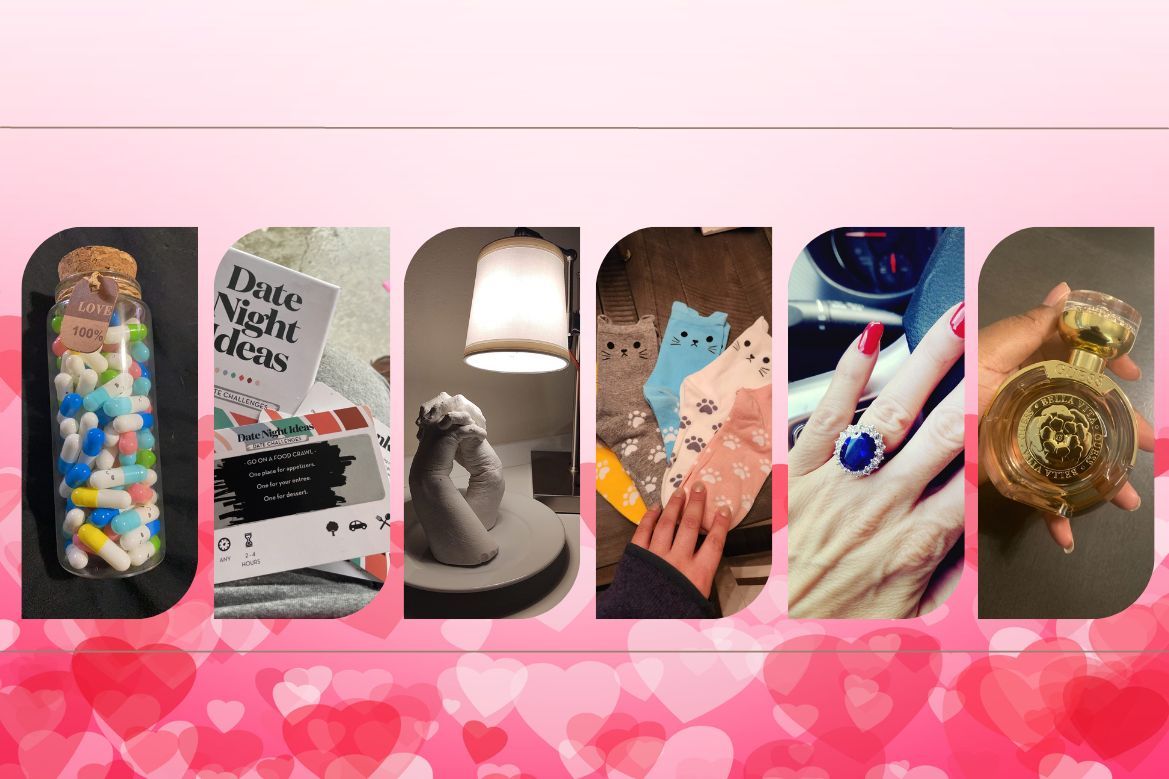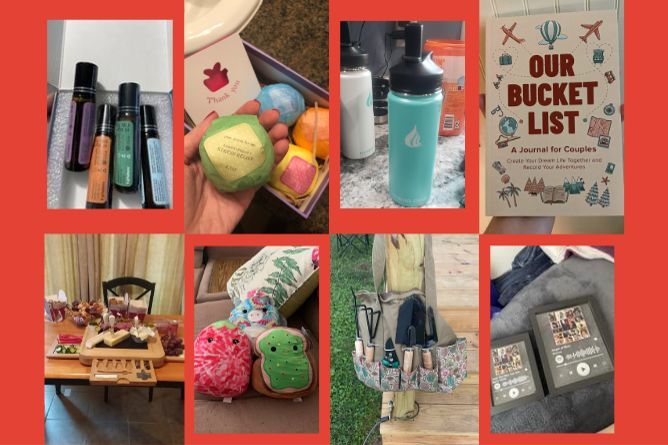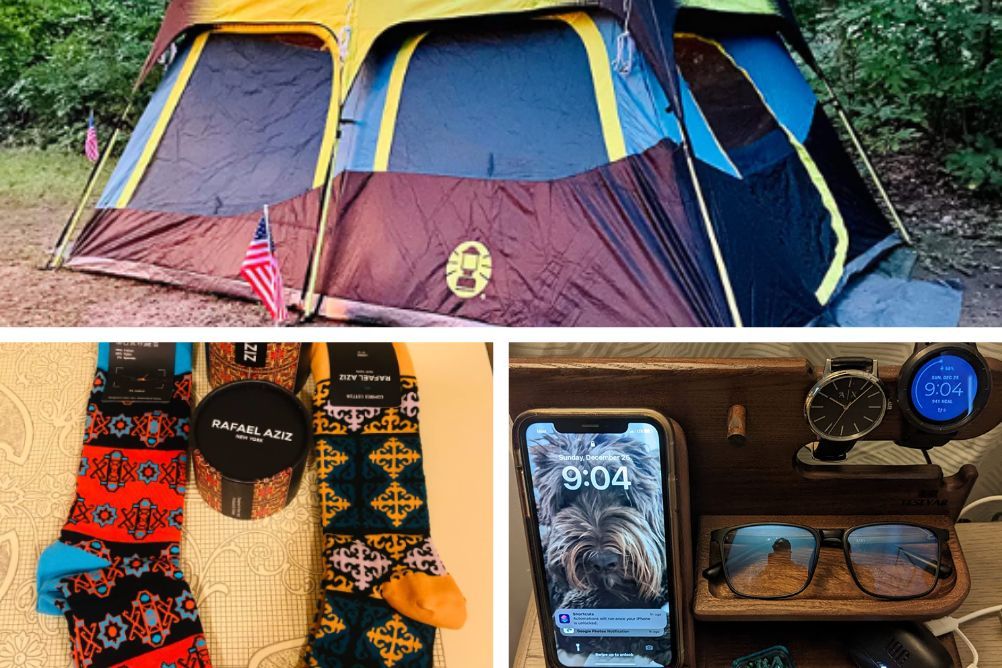 Comments