This post may contain affiliate links, please see our privacy policy for details.
Discover a world of vibrant colors, intricate designs, and eclectic charm with our ultimate guide to bohemian accessories! From eye-catching boho necklaces to mesmerizing tassel earrings, these unique pieces will make your heart flutter and your spirit soar. Embrace the magic of things bright as you adorn yourself with stunning accessories that speak to the free-spirited woman within you. Whether you're attending a concert, soaking up the sun on the beach, or just looking to spice up your everyday style, these boho accessories are sure to elevate your boho-chic look to dazzling new heights. Dive into our curated list and unleash your inner bohemian goddess today!
Boho Layered Necklace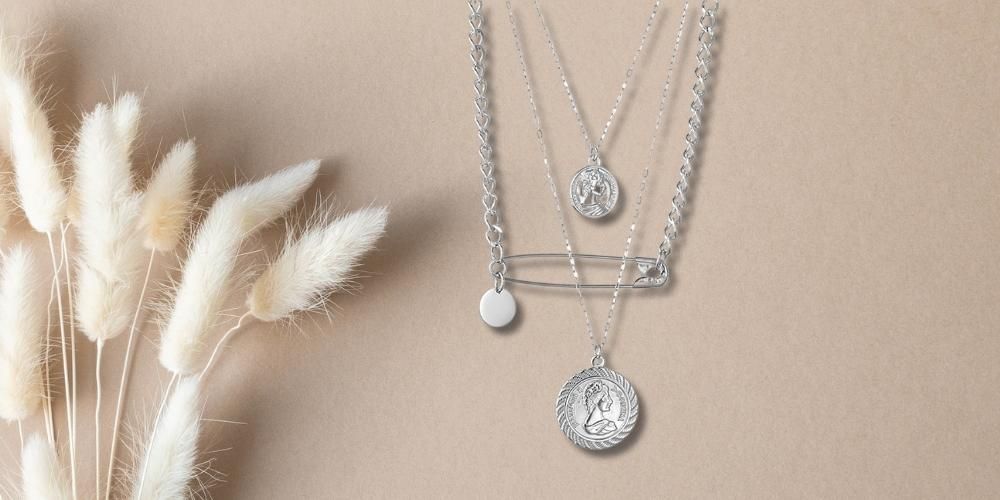 Embrace your free spirit with the Boho coin necklace featuring cascading coin pendants and a unique design. Made from high-quality alloy, this versatile necklace can be dressed up or down for various events, from music festivals to beach outings. Pair it with a flowy maxi dress or a simple tee to complete your bohemian look.
RELATED ARTICLE: As you browse our list of Boho accessories, consider elevating your style with some statement-making chunky jewelry from our curated collection. Mix and match to create a uniquely dazzling look that reflects your free spirit and fashion-forward taste.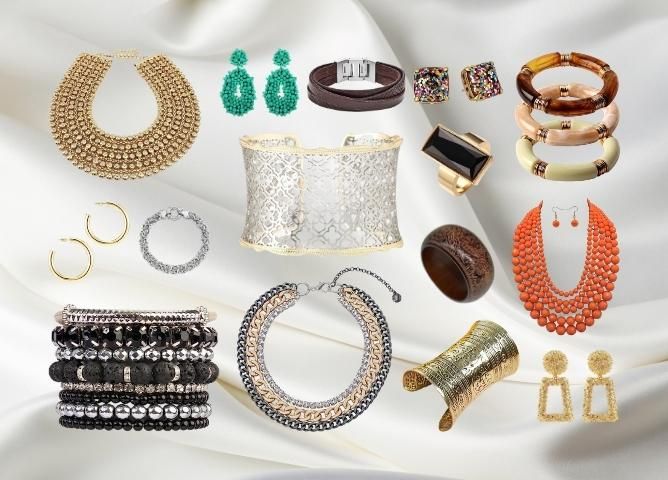 Boho Tassel Earrings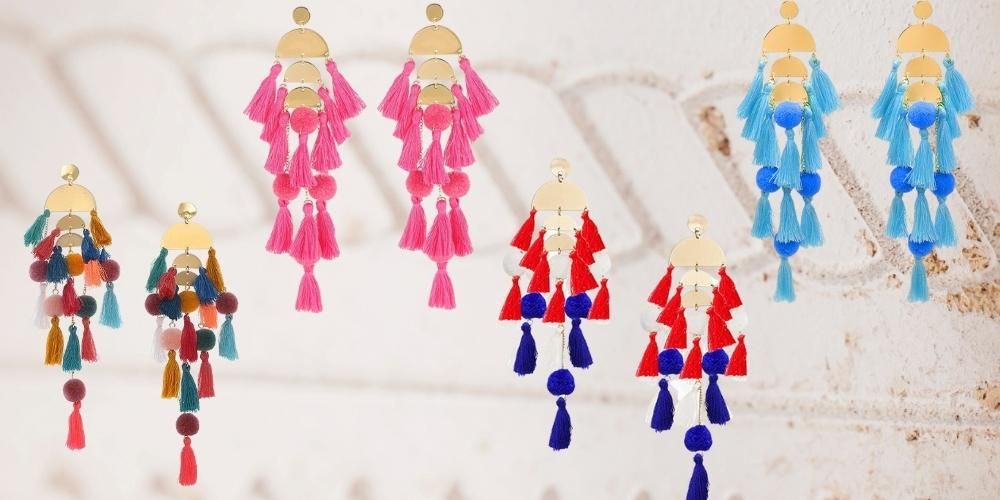 Make a statement with these tassel drop earrings that come in a variety of vibrant colors. Handcrafted with soft tassel threads and gold-tone alloy, these lightweight earrings are perfect for concerts, vacations, or everyday wear. Add a pop of color to your outfit and turn heads wherever you go.
Boho Beaded Bracelets
Add a touch of boho charm to your wrist with this beaded bracelet set. Featuring an adjustable design and a mix of colorful beads, stones, and charms, this set is perfect for layering or wearing individually. Ideal for beach parties, road trips, or just adding a little bohemian flair to your daily wardrobe.
Boho Macrame Bracelets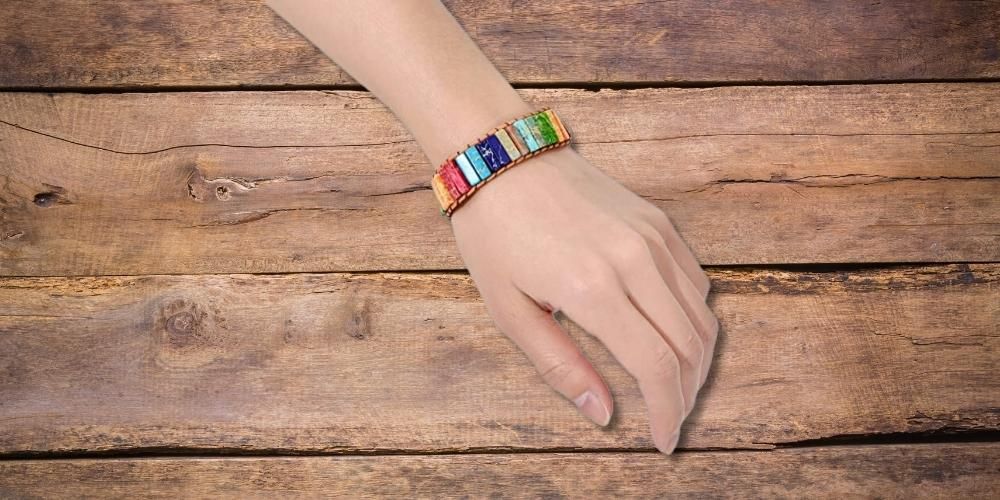 Showcase your artistic side with these handmade friendship bracelets. The intricate knotting technique and vibrant colors make them the perfect accessory for concerts, festivals, or simply to share with friends. Stack them up or wear them alone to add a unique touch to your boho-chic style.
Boho Arm Cuffs
Enhance your bohemian vibe with this adjustable upper arm cuff. Crafted from quality alloy, this elegant arm cuff features a swirling design that can be easily adjusted to fit your arm. Wear it with sleeveless tops, dresses, or swimsuits for a stylish accent at the beach, pool parties, or outdoor events.
Boho Turquoise Rings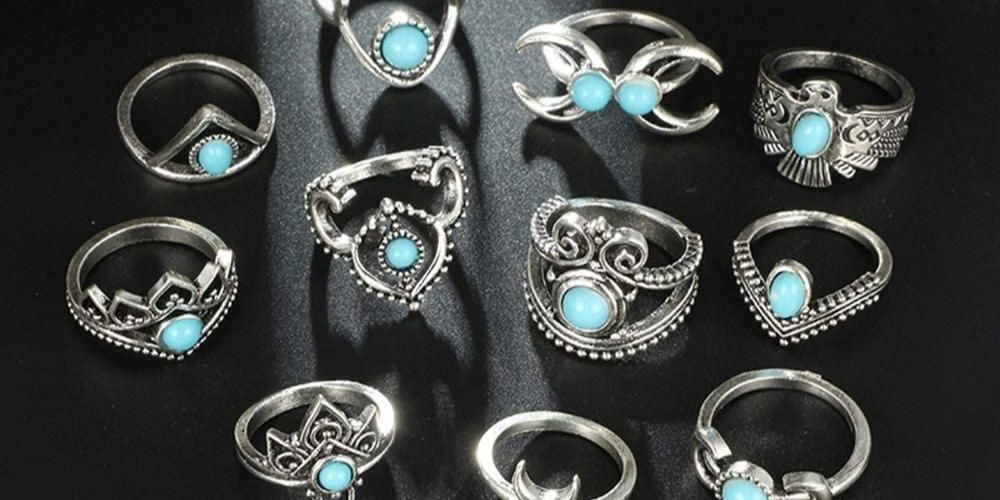 Add a pop of color to your fingers with this turquoise ring set. The set includes multiple rings in different sizes, featuring intricate designs and stunning turquoise stones. Perfect for concerts, beach getaways, or just adding a bohemian touch to any outfit.
RELATED ARTICLE: If you're looking to amp up your accessory collection even further, don't forget to check out our dazzling roundup of 25 statement jewelry pieces every fashionista should have in their collection – because who says you can't have it all?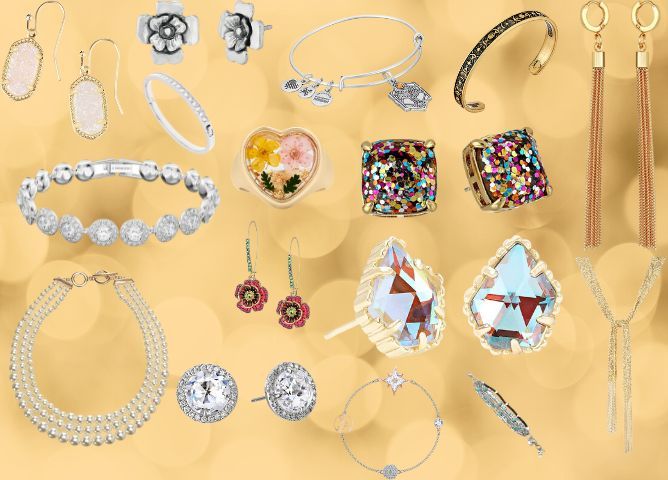 Boho Belt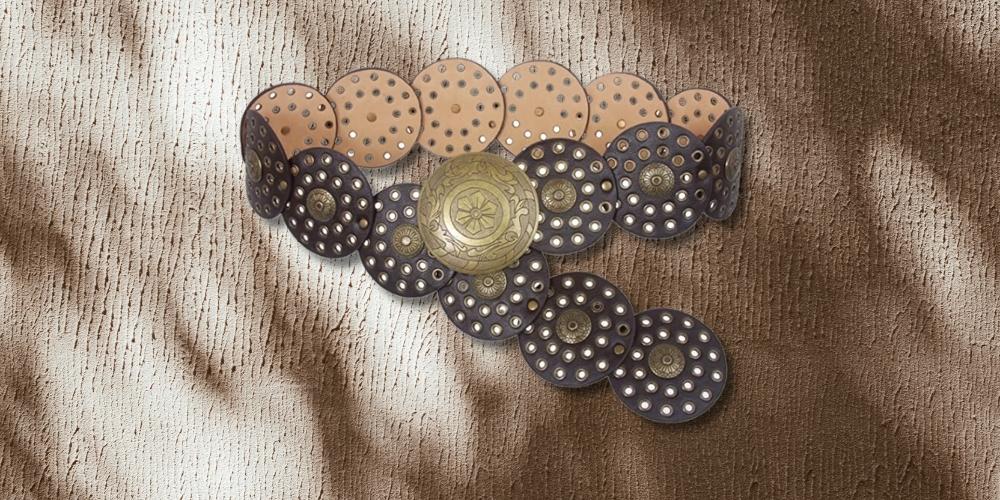 Complete your boho look with this genuine leather belt with a vintage buckle. Made of high-quality leather and featuring a unique vintage buckle, this belt adds an authentic touch to your bohemian wardrobe. Wear it with your favorite maxi dress or skirt for a chic, free-spirited ensemble.
Boho Handbag
Carry your essentials in style with this Boho fringed crossbody bag. Made from soft faux suede and adorned with fringe and a braided strap, this bag is perfect for festivals, concerts, or casual outings. Pair it with your favorite boho outfits for a cohesive, eye-catching look.
Boho Floppy Hat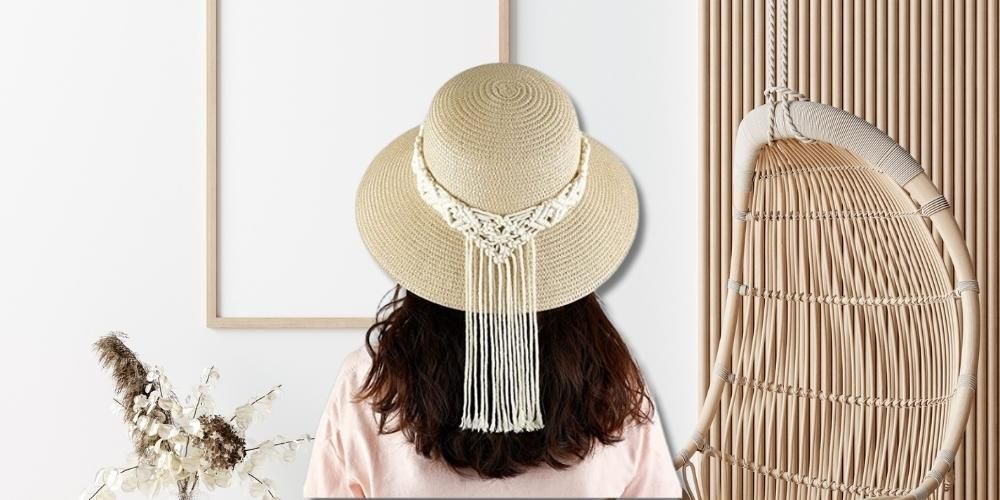 Keep the sun at bay while staying fashionable with this wide brim floppy hat. Made from lightweight, breathable material and featuring a stylish braided band, this hat is perfect for beach days, outdoor events, or just adding some boho flare to your everyday outfits. Pair it with a flowy dress, sunglasses, and your favorite bohemian accessories for a chic, sun-ready look.
RELATED ARTICLE: Since no bohemian ensemble is complete without a little sun protection, head over to our guide on summer hats perfect for every outdoor adventure and activity, ensuring you're both stylish and sun-safe all season long.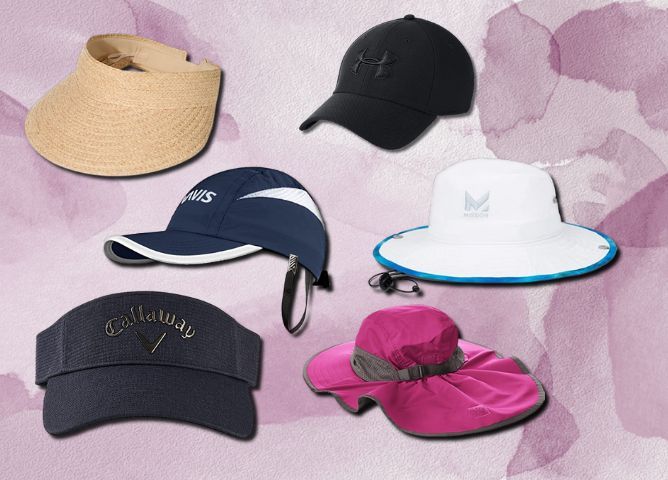 Boho Hair Clips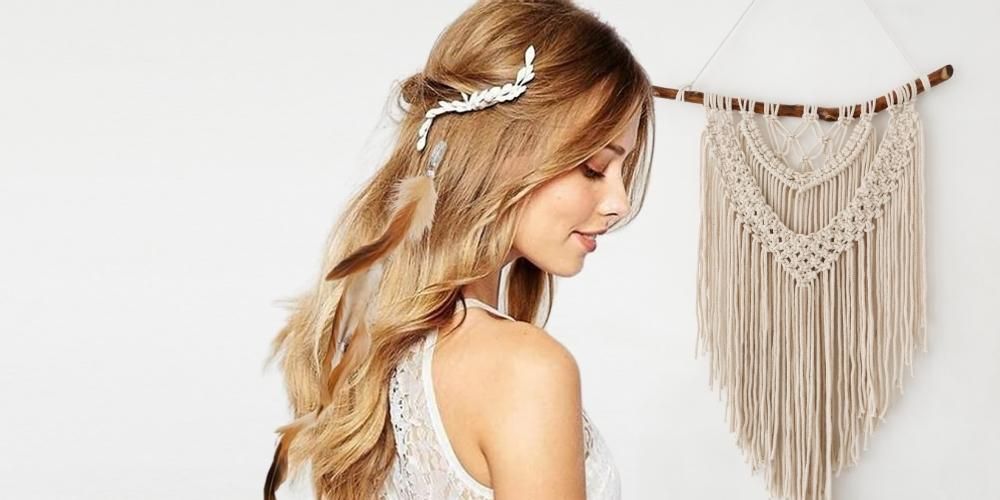 Add a touch of whimsy to your hair with these feather hair clips, a delightful addition to your collection of hair accessories. Crafted from natural feathers and embellished with wooden beads, these clips are perfect for adding a bohemian touch to your hairstyle at concerts, festivals, or casual get-togethers. Pair them with other hair accessories like headbands or scrunchies for a layered look, or wear them standalone with loose, tousled waves or a messy braid to highlight your free-spirited style. These feather hair clips are not just adornments but versatile hair accessories that can elevate your look.
Boho Headband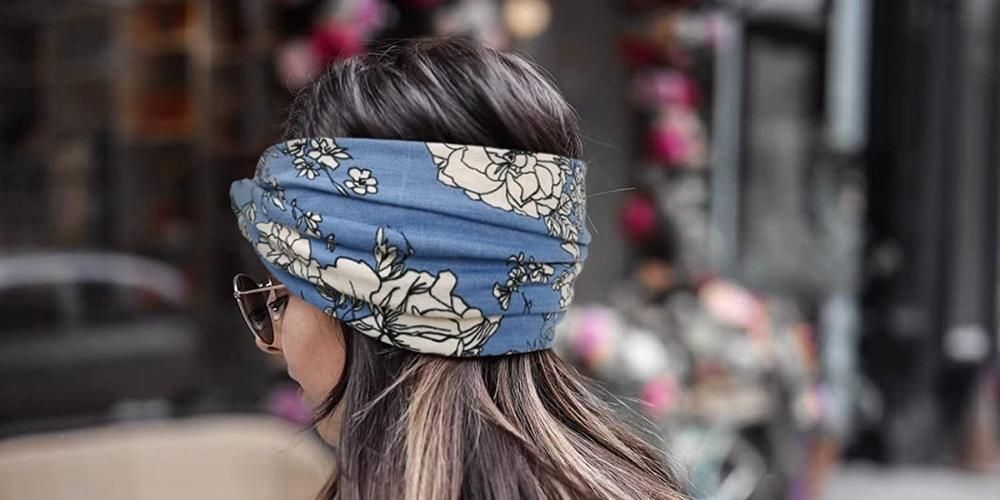 Embrace your inner bohemian goddess with this floral Boho headband. Featuring a beautiful floral print and a comfortable, stretchy fit, this headband is perfect for concerts, beach trips, or just adding a touch of boho style to your everyday outfits. Wear it with loose waves, a messy bun, or a simple braid for a chic, laid-back look.
Boho Ankle Bracelet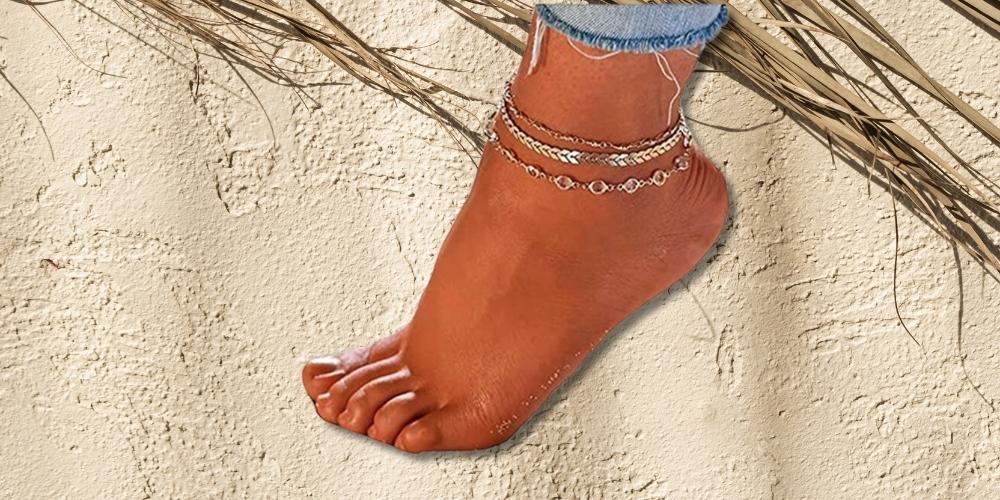 Accentuate your ankles and elevate your style with this Boho ankle bracelet, an accessory that can easily find a place in your shopping bag. Showcasing a mix of beads, chains, and charms, this adjustable anklet adds a boho touch to your beach attire, festival outfits, or casual summer looks. Pair it with sandals, flats, or go barefoot to flaunt your free-spirited style.  
Boho Coin Belt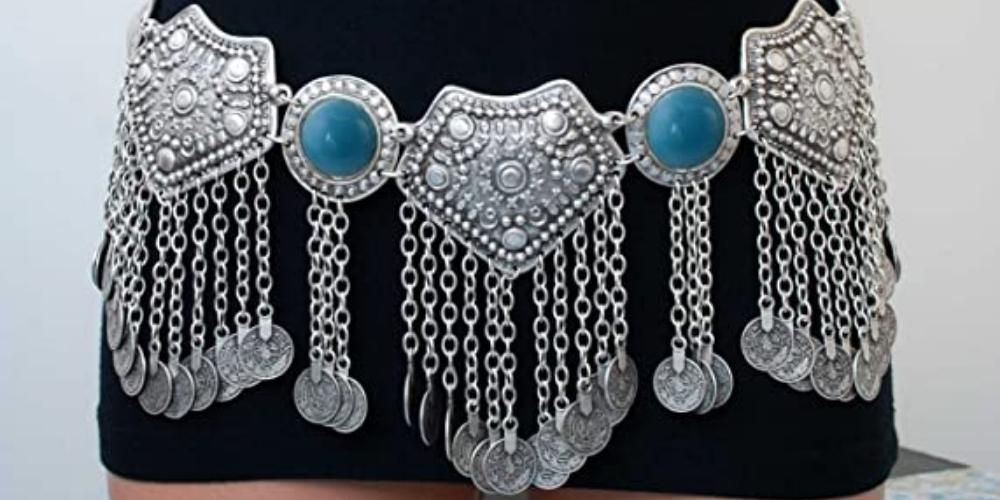 Add some bohemian flair to your outfit with this vintage coin belt. Featuring an antique silver finish and intricate coin details, this adjustable belt is perfect for concerts, festivals, or adding a touch of boho charm to any ensemble. Pair it with a flowy dress, skirt, or even jeans for a unique, eye-catching look.
Boho Wrap Skirt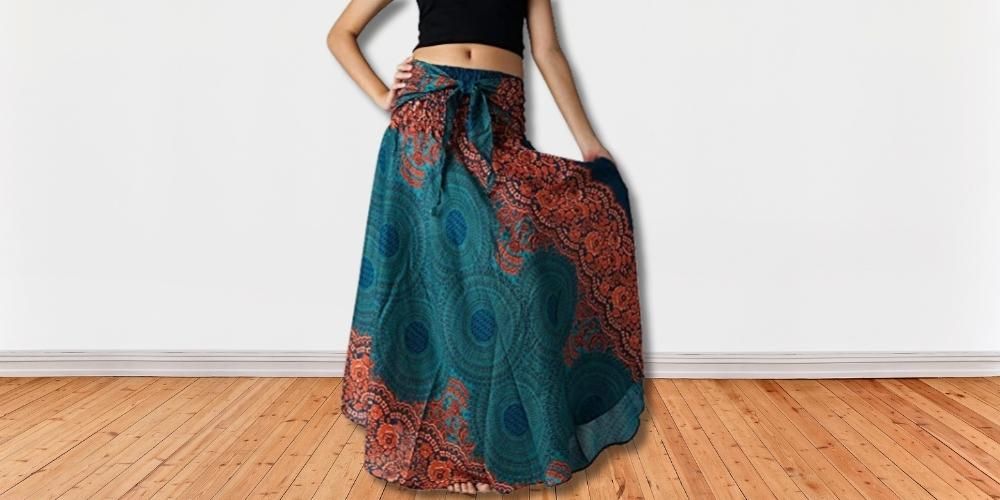 Embody the boho spirit with this Bohemian wrap skirt. Made from lightweight, comfortable fabric and featuring a vibrant, tribal-inspired print, this versatile skirt can be worn as a skirt, dress, or cover-up. Perfect for beach days, concerts, or casual outings, pair it with your favorite bohemian accessories for a head-turning ensemble.
Boho Anklets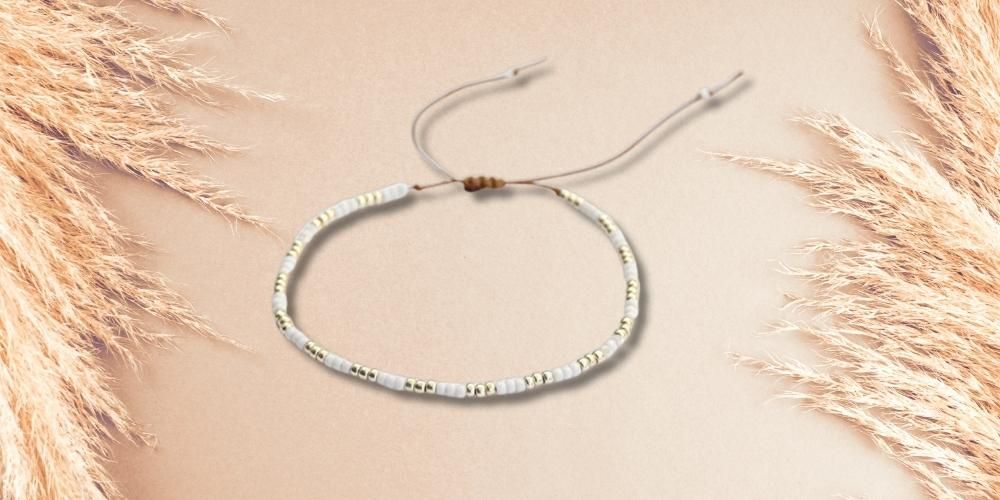 Add a touch of boho sparkle to your ankles without breaking the bank with this handmade beaded anklet. Priced from low to high, you can choose an option that fits your budget. This anklet, made with colorful glass beads and a durable, adjustable cord, is perfect for beach vacations, concerts, or adding a pop of color to your everyday outfits. Whether you're seeking affordable fashion or willing to invest a bit more, you can easily sort the options from price low to high. Wear it with sandals, flats, or barefoot for a chic, bohemian look that's as affordable as it is stylish.
Boho Scarves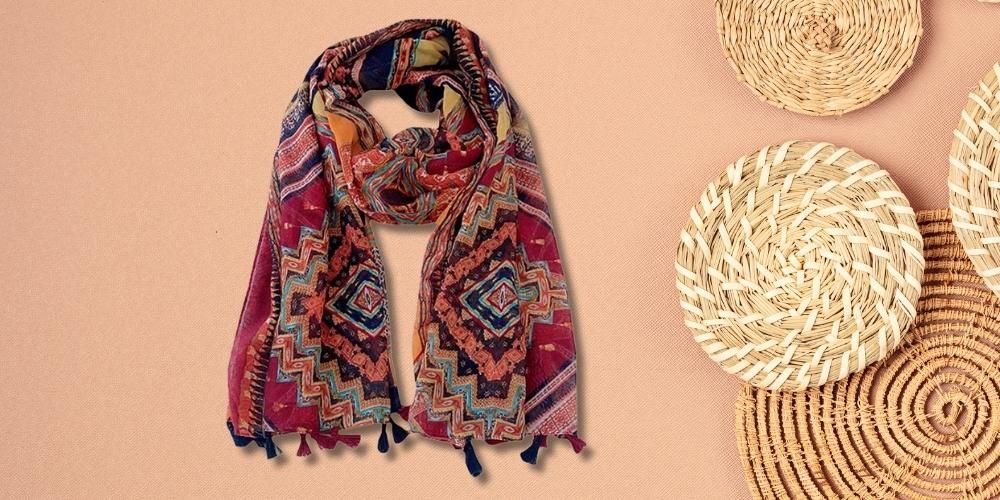 Elevate your boho wardrobe with this embroidered scarf. Featuring intricate embroidery and tassel details, this lightweight scarf adds a touch of elegance and sophistication to your bohemian style. Drape it over your shoulders for concerts, wrap it around your neck for beach outings, or use it as a shawl for cooler evenings.
Boho Crochet Bags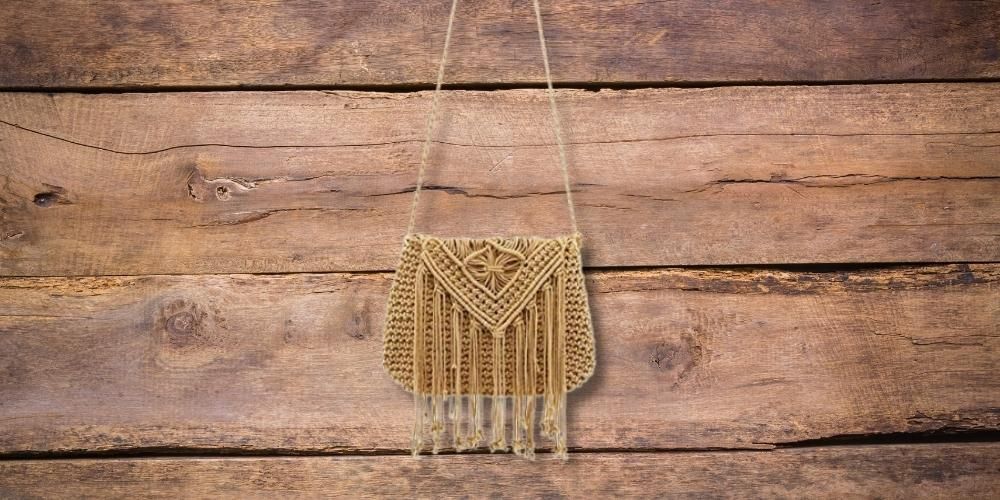 Carry your essentials in boho style with this crochet shoulder bag. Made from durable, eco-friendly cotton, this unique bag features a beautiful crochet pattern and a comfortable shoulder strap. Perfect for festivals, beach trips, or casual outings, pair it with your favorite bohemian outfits for a cohesive, free-spirited look.
Boho Pendant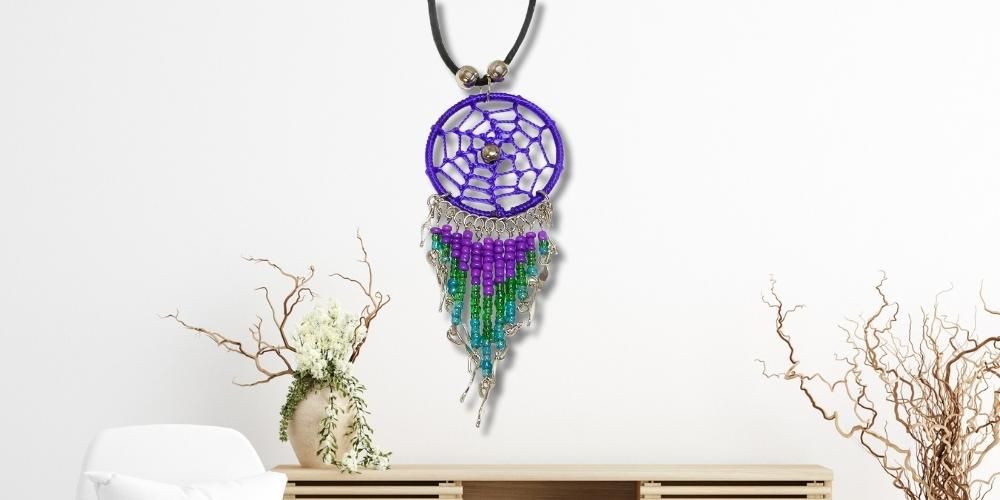 Channel positive energy and boho vibes with this dreamcatcher necklace, a fresh addition to your jewelry collection for the new date. This necklace features a beautiful dreamcatcher pendant adorned with feathers and beads, adding a touch of spiritual symbolism to your bohemian style. Whether you're heading out for concerts, festivals, or simply stepping out for a new date, this necklace serves as a daily reminder to embrace your dreams and aspirations. It's not just an accessory, but a statement piece that brings charm and positivity to every new day.
Boho Blanket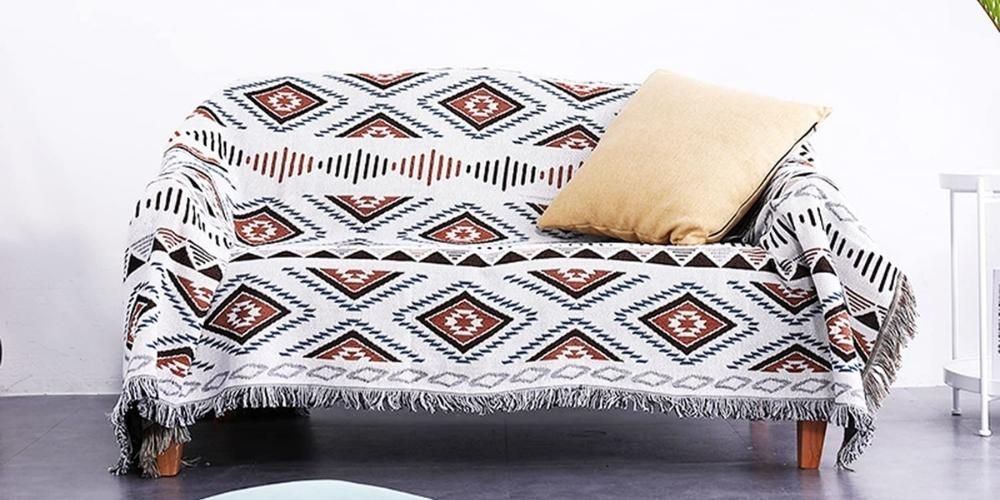 Add a pop of color and boho charm to your space with this tribal throw blanket. Made from soft, lightweight fabric and featuring a vibrant, tribal-inspired print, this blanket is perfect for beach picnics, outdoor concerts, or simply adding a touch of bohemian flair to your home décor.
Boho Sunglasses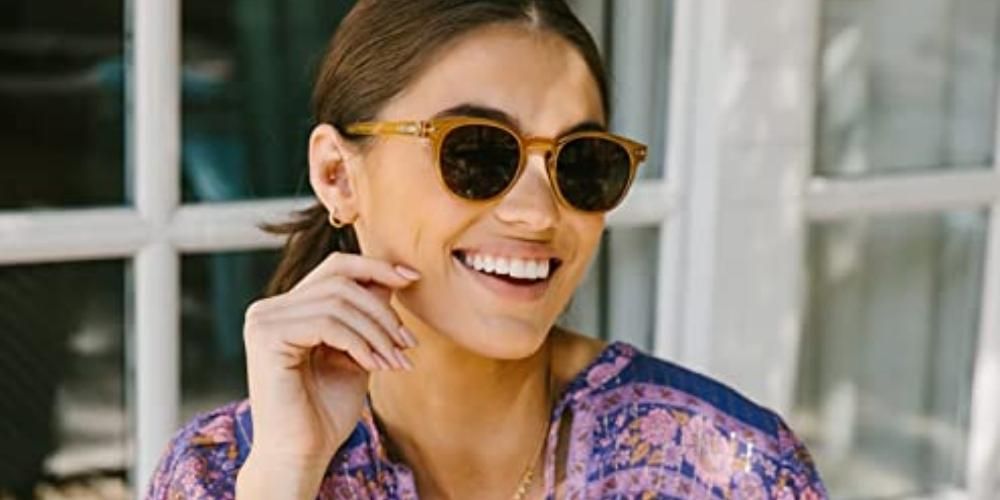 Protect your eyes in boho-chic style with these Boho style round sunglasses, an accessory that will bring you relevant results in your search for fashion-forward eyewear. With a retro-inspired round frame and stylish metal accents, these sunglasses are perfect for beach trips, concerts, or adding a touch of boho glam to any outfit. Pair them with your favorite bohemian accessories and clothing for a head-turning look.
RELATED ARTICLES: Complete your boho-chic look with the perfect pair of sunnies from our list of trendy sunglasses  – trust us, you'll want to snag a pair (or two) for yourself and step out in style this season.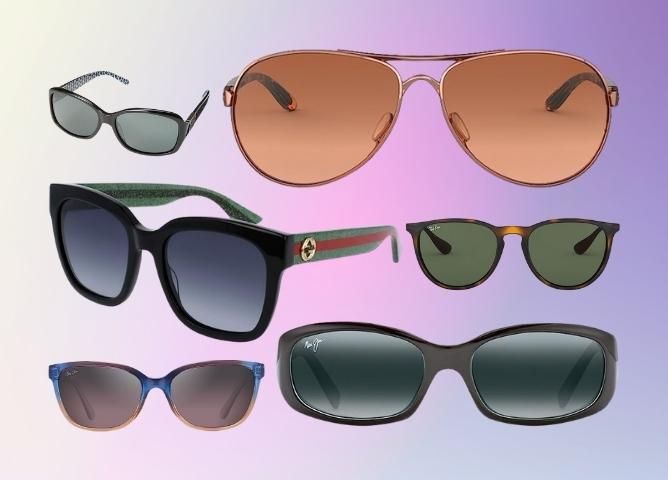 Boho Wallet
Keep your essentials organized in boho fashion with this patterned wallet. Made from a combination of colorful, upcycled fabrics and featuring intricate embroidery, this wallet is perfect for concerts, festivals, or everyday use. Pair it with your favorite boho bag for a cohesive, free-spirited look.
Boho Tapestry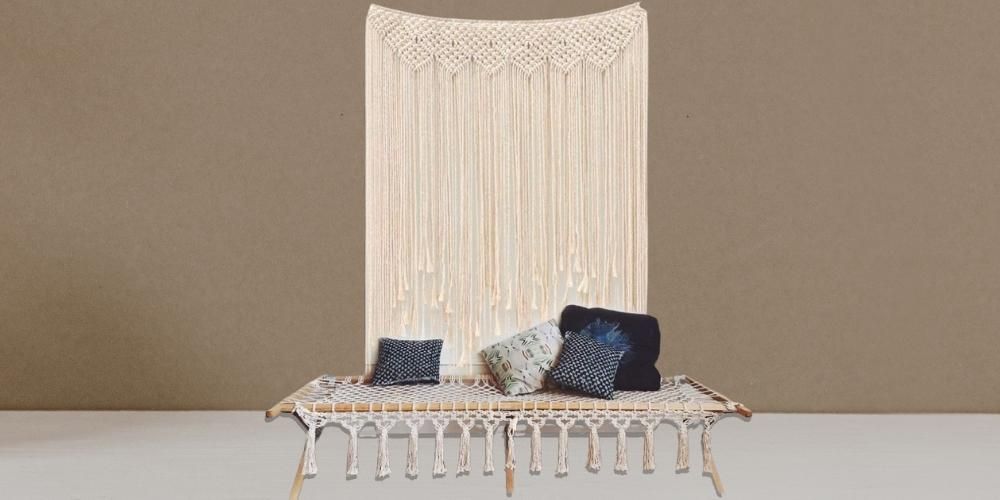 Transform your space into a bohemian oasis with this woven wall hanging tapestry. Featuring a beautiful, intricate design and made from natural cotton, this tapestry adds warmth and texture to your walls. Perfect for creating a cozy atmosphere in your home, or office, or as a backdrop for your next outdoor event.
Boho Pottery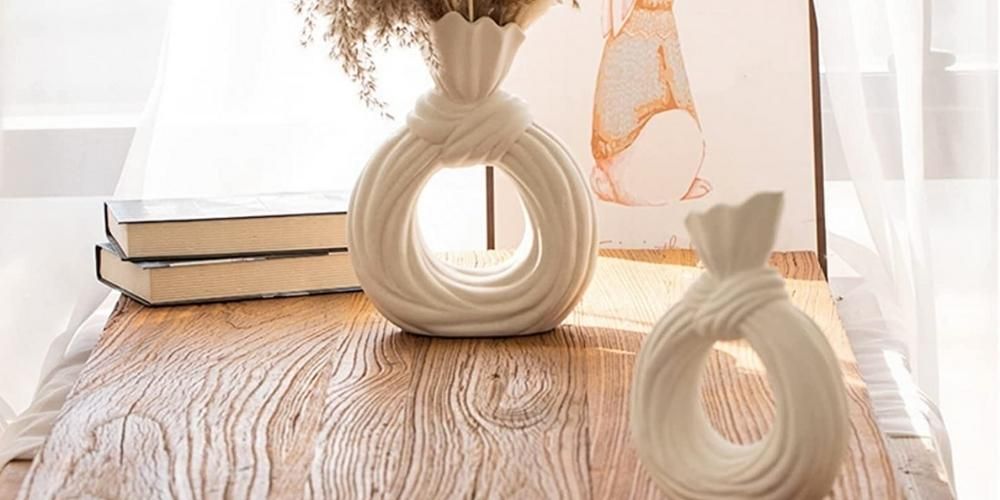 Infuse your space with earthy, boho vibes with this handcrafted ceramic vase. Made from high-quality stoneware and featuring an organic, textured design, this vase is perfect for displaying your favorite flowers or simply as a standalone decorative piece. Add it to your bohemian-inspired home décor for a touch of rustic charm.
Boho Incense Holder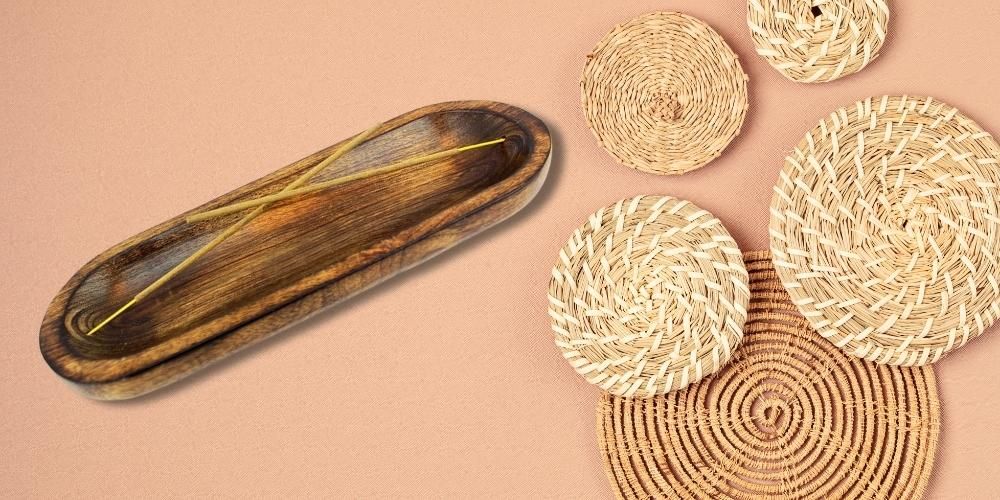 Create a peaceful, boho ambiance with this wooden incense holder. Handcrafted from natural wood and featuring a beautiful, carved design, this incense holder is perfect for burning your favorite incense sticks or cones. Use it during meditation, yoga, or simply to infuse your space with soothing scents and bohemian vibes.
Boho Sculpture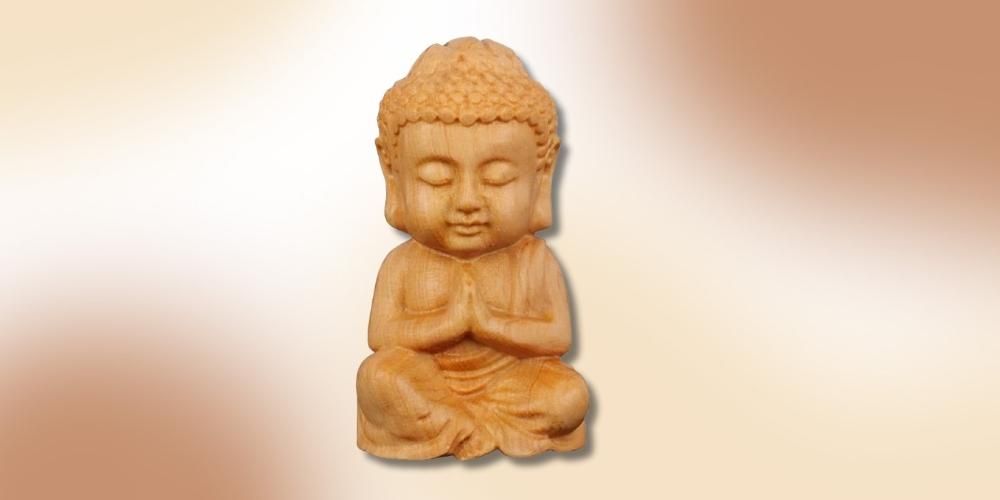 Add a touch of artistic flair to your bohemian décor with this hand carved wooden buddha Statue. Made from sustainably sourced wood and featuring intricate detailing, this unique sculpture brings a sense of tranquility and inspiration to your space. Display it on a shelf, table, or mantel as a focal point in your boho-inspired home.
Final Thoughts
The world of bohemian accessories offers endless possibilities to express your unique style, creativity, and free-spirited nature. As you explore our handpicked selection of boho necklaces, vibrant tassel earrings, and other boho-chic essentials, you'll find yourself captivated by the charm and beauty of these pieces. Designed for women who dare to stand out and embrace the things bright in life, these boho accessories are the perfect way to complete your boho chic look and showcase your individuality. So, go ahead, indulge in the enchanting world of bohemian fashion, and let your style soar to new heights!
Other Posts You May Like
To further indulge your style cravings, explore our articles on festival outfits for dancing the night away, stylish summer outfits with hats, gorgeous pink outfit ideas for all occasions, and the most stylish and affordable resort wear finds – ensuring you're always dressed to impress, no matter the occasion.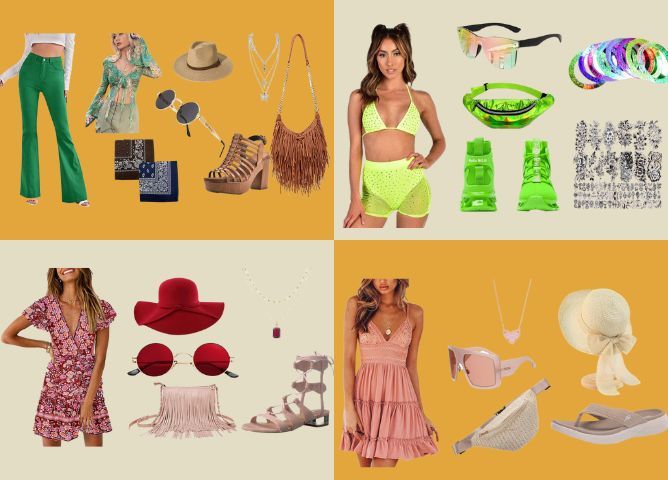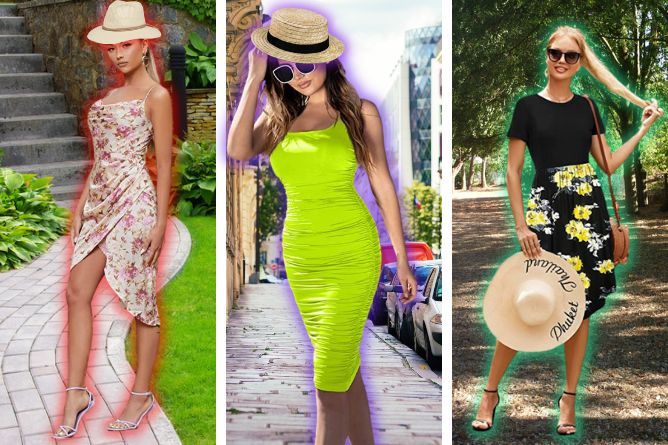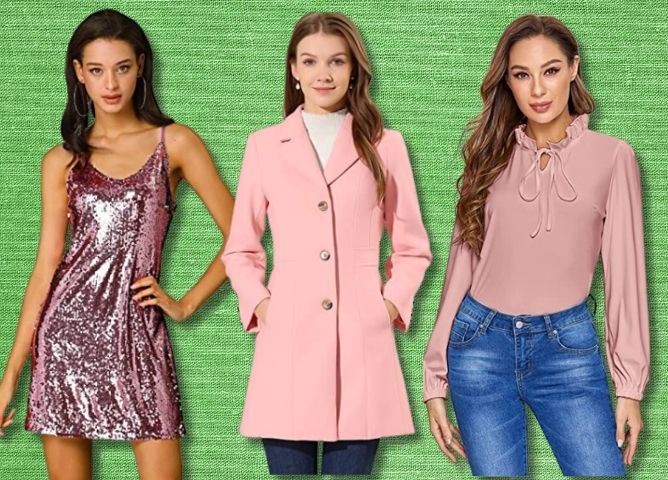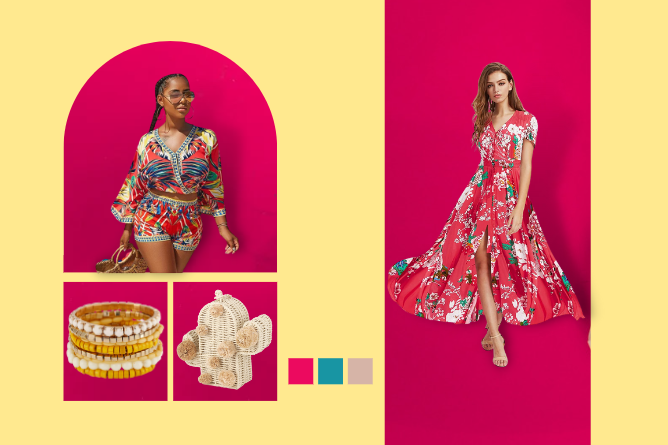 Comments