This post may contain affiliate links, please see our privacy policy for details.
Summer is finally here, and there's something cheerful and uplifting about summertime fashion that just puts us in a good mood. We love the flowy dresses, one-piece bathing suits, and beach cover-up dresses that dominate the season. But what's a summer outfit without the perfect accessories? That's where summer hats, swimsuit cover-ups, chunky jewelry, statement jewelry, sunglasses for women, and purses come in handy.
Whether you're packing up for a weekend getaway, heading to happy hour after work, or simply running errands around town, a summer hat should be your go-to accessory. Opt for a floppy sun hat for some shade at the beach, or a chic fedora hat for brunch with the girls. Looking to elevate your swimsuit game? Pair it with a stylish swimsuit cover-up and chunky earrings for women that shimmer in the sun.
And when it comes to purses, don't be afraid to mix and match! Reach for a black purse for a night out, or a crossbody purse for hands-free convenience during the day. Fanny packs and evening purses are making a comeback, perfect for carrying your essentials while adding an edgy touch to your outfit. For commuters, look no further than laptop backpacks for women - convenient, practical, and stylish.
But let's not forget about staple summer pieces like simple tanks, white denim, and linen matching sets - comfortable, lightweight, and perfect for the warmer weather. So, without further ado, let's take a look at 15 stylish summer outfits that incorporate all these fantastic accessories. Get ready to be inspired and elevate your summer wardrobe game like never before!
How to Find the Perfect Hat for Summer Outfit
If you're new to the hat game, don't worry. It can be a little overwhelming at first, but with these tips, you'll be a pro in no time!
Avoid Wide Brims
While wide-brimmed hats, like sun hats for the beach, are great for protecting your skin from the sun, they may not be practical for everyday wear. Opt for a hat that isn't too wide so that you can easily sit beside someone without knocking on them.
Choose a Neutral and Casual Hat
A neutral-colored hat is an excellent choice for everyday wear since it can be easily paired with multiple outfits. A casual hat can also add a relaxed vibe to your ensemble.
Skip the Earrings
When accessorizing with a hat, less is more. Avoid wearing big, statement earrings, and opt for simple studs instead.
Coordinate Colors
Your hat doesn't have to match your outfit perfectly, but it should at least complement it. Look for hats that coordinate well with your outfit, like the neutral brown tone of a fedora that goes well with bags and shoes.
Experiment with Angles
Don't give up on a hat if it doesn't look quite right on you at first. Try to experiment with the angle by tilting it slightly to the side, it could give you the perfect look you are looking for!
Try Different Styles
There are so many styles of hats to choose from! Finding the right style can be overwhelming at first, so try on different styles to see what looks best on you. From sun hats to fedoras and everything in between, find a hat that you love and feel confident wearing!
Now that you have these tips, you can confidently rock a hat that works for you and adds a stylish touch to any summer outfit.
Our Favorite Summer Outfits with Hats
Here are some of our favorite summer outfits paired with different hats that are sure to make you look and feel your best. Read on for some inspiration that will help you put together the perfect summer outfit with a hat!
Beach Boho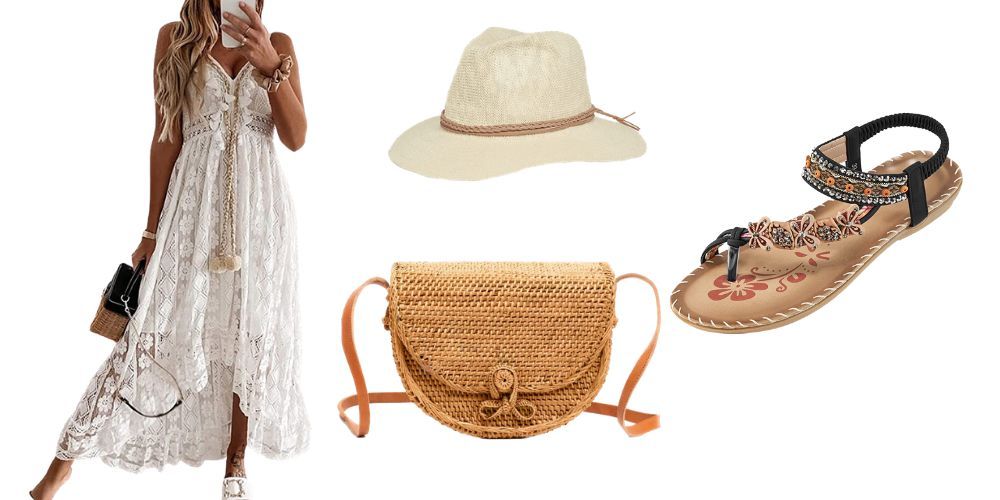 Get ready for the beach with this boho-inspired outfit. Pair a flowy white dress with a wide-brimmed straw hat, a rattan beach bag, and some strappy sandals. This look is perfect for keeping cool while also looking chic.
Casual Chic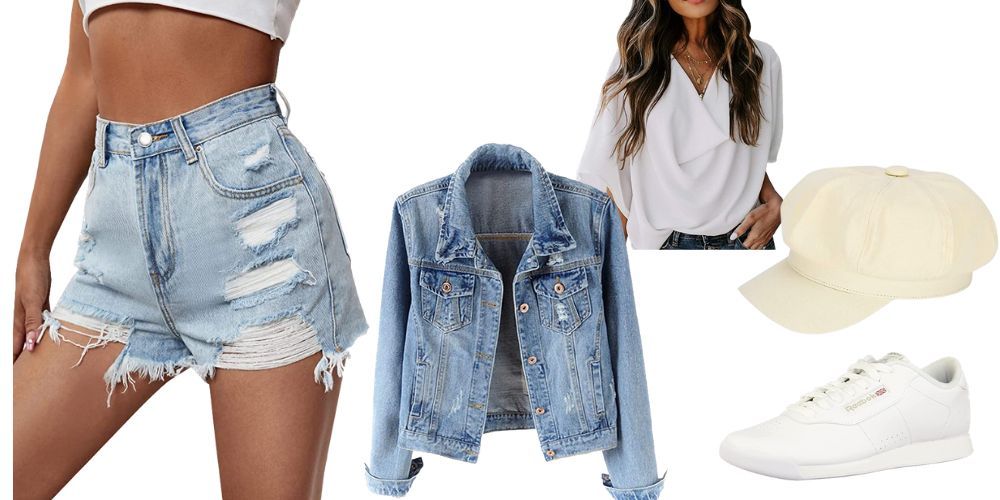 Stay comfortable and chic with this casual outfit, perfect for running errands or meeting up with friends. Pair denim shorts with a white blouse, a denim jacket, some sneakers, and a baker boy hat for a trendy touch.
Floral Garden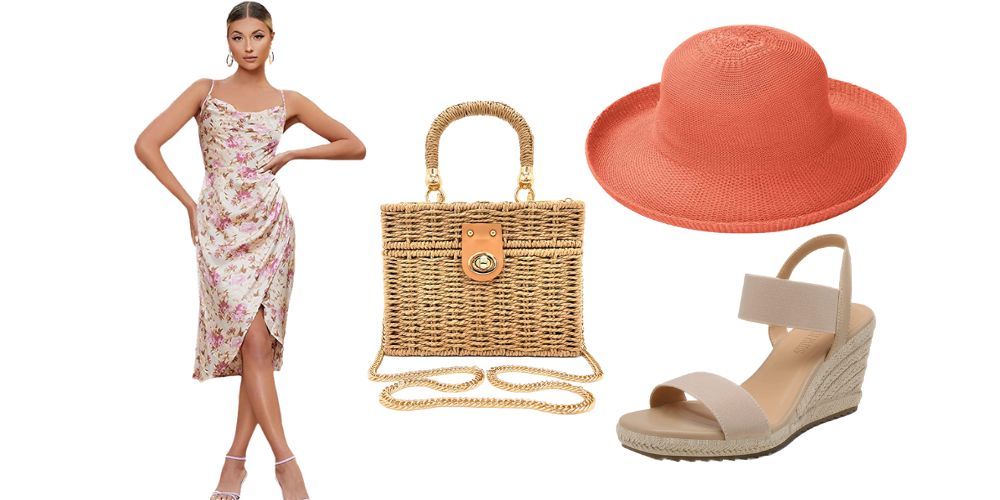 Step into the garden with this feminine and floral outfit. Pair a floral summer dress with espadrille wedges, a straw hat, and a wicker bag. This outfit is perfect for a summer brunch or casual garden party.
City Vibes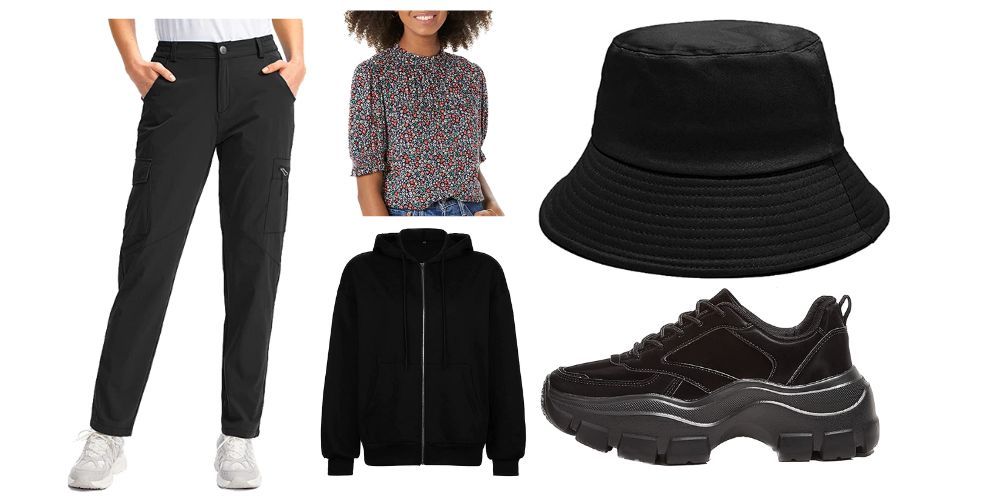 Stand out in the city with this trendy outfit. Pair wide-leg pants or ripped denim pants with a statement blouse, a black jacket, some chunky sneakers, and a bucket hat for a touch of street style.
Classic Midi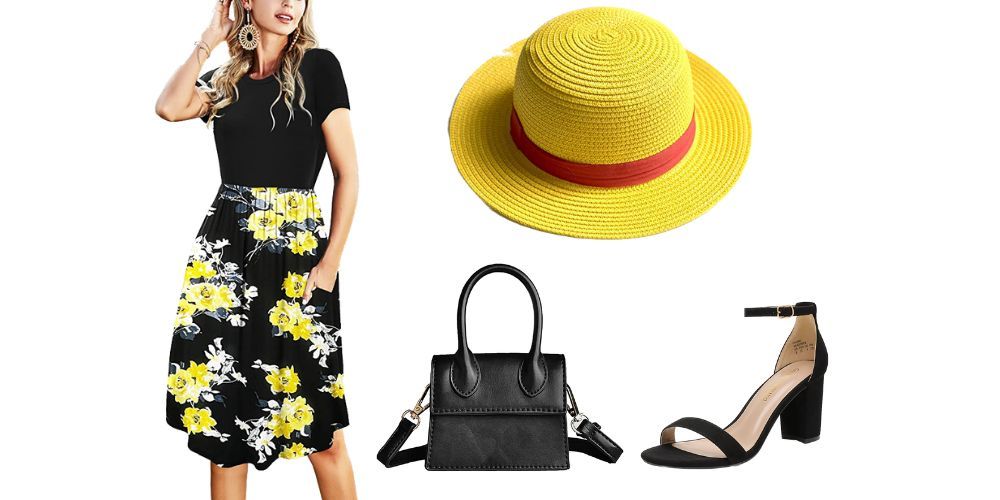 Stay classic with this midi-length dress in a simple but sophisticated style. Pair this beach summer dress with some classic black heels, a straw cowboy hat, and a black mini bag. This outfit is perfect for a daytime wedding or formal summer event.
RELATED ARTICLES: Step into the season with confidence and style by discovering our footwear collections: 36 amazing white sandals to mix and match with your outfits, 26 stylish & comfy black san, 14 strappy heels perfect for summer, and 10 red lace-up heels that balance style and comfort. These curated selections ensure you'll find the perfect pair for every occasion, keeping you on-trend and feeling fabulous all summer long.
Romper Ready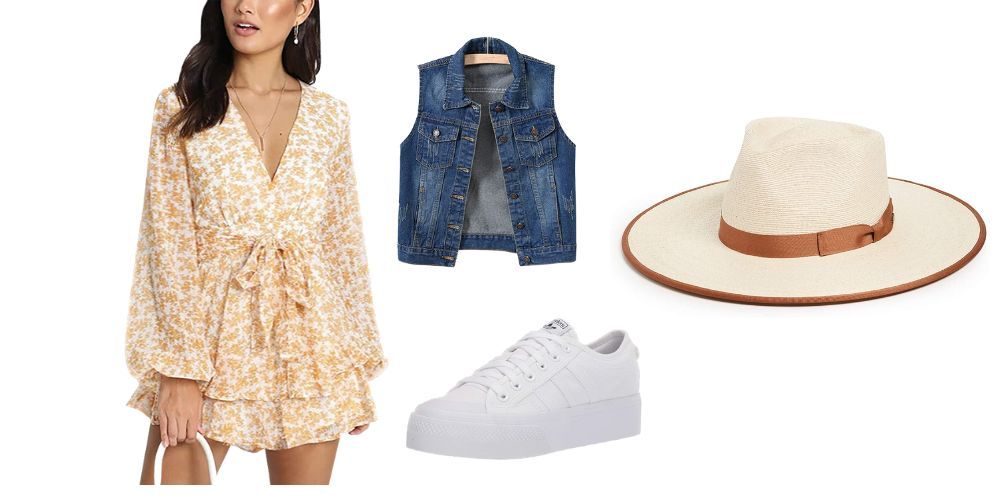 Stay comfy and cute with this floral romper outfit. Pair a floral romper with some white sneakers, a denim vest, and a straw fedora hat. This outfit is perfect for picnics, festivals, or any other laid-back summer event.
Bold and Bright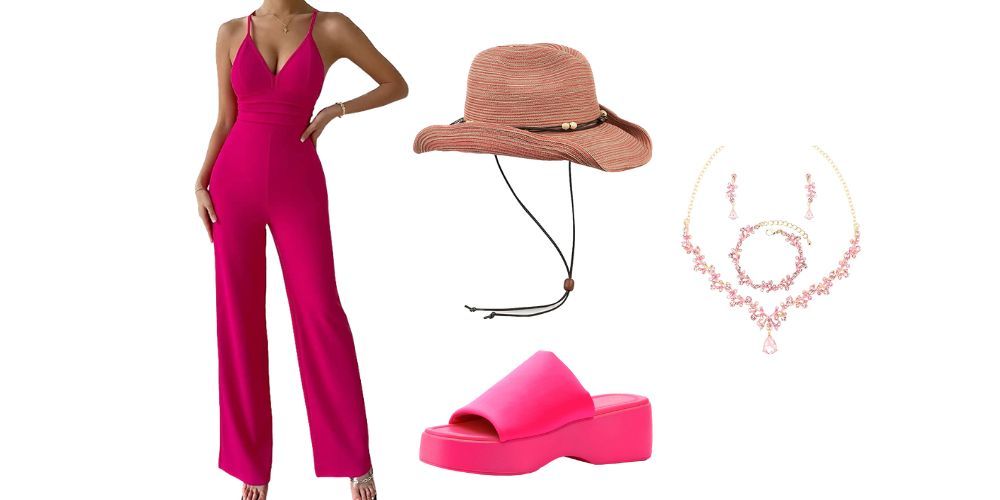 Stand out with this bold and bright outfit perfect for summer parties. Pair a bright-colored jumpsuit with some platform sandals, a wide-brimmed sun hat, and statement accessories for a bold and confident look.
All White Everything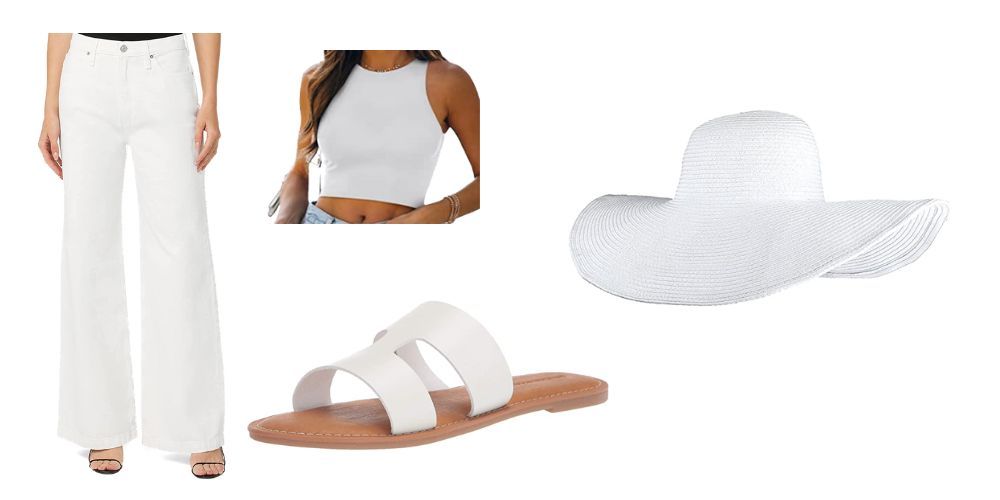 Stay cool in a monochromatic white outfit perfect for a day out. Pair white wide-leg pants with a white crop top, white slides, and a white straw hat for a clean and crisp look.
Denim on Denim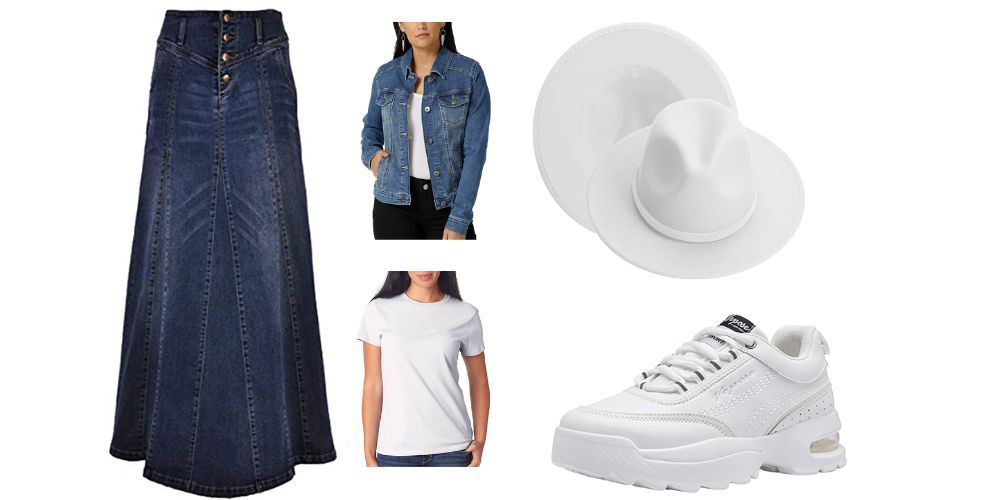 Stay trendy with a denim-on-denim outfit paired with a panama hat. Combine a denim skirt (or denim apron dress) with a denim jacket, a white t-shirt, white sneakers, and a fedora hat for a casual-chic look perfect for a lunch date or a shopping outing.
Safari Chic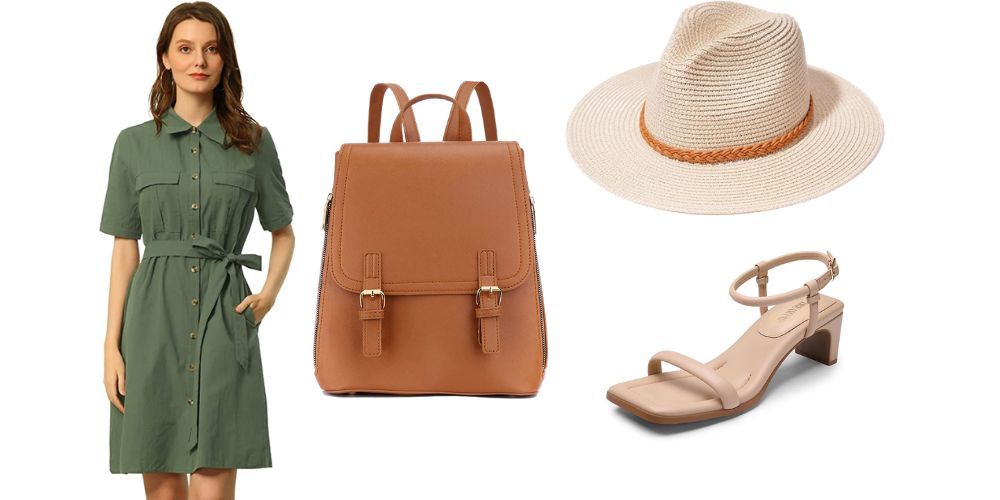 Get inspired by a safari look to incorporate earthy tones into your summer style. Pair a khaki green dress with some nude strappy sandals, a tan backpack, and a wide-brimmed straw hat.
Summer Stripes
Stripes never go out of style, especially in the summer. Pair a striped midi dress with some white sneakers, a denim jacket, and a woven sun hat for a playful and comfortable look that can take you from brunch to a city stroll.
Floral Chic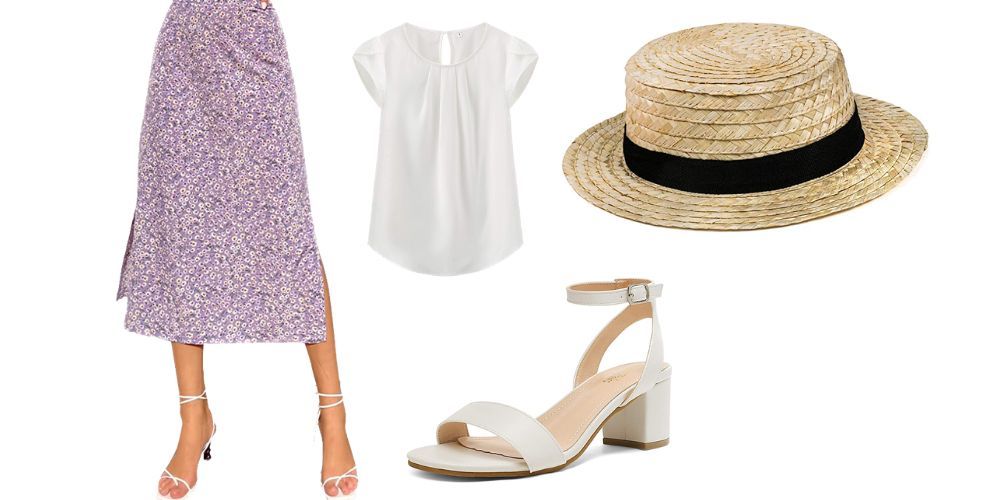 Floral prints are perfect for summer, so pair a floral midi skirt with a simple white blouse, some delicate sandals, and a straw boater hat for a chic and feminine look.
Neon Pop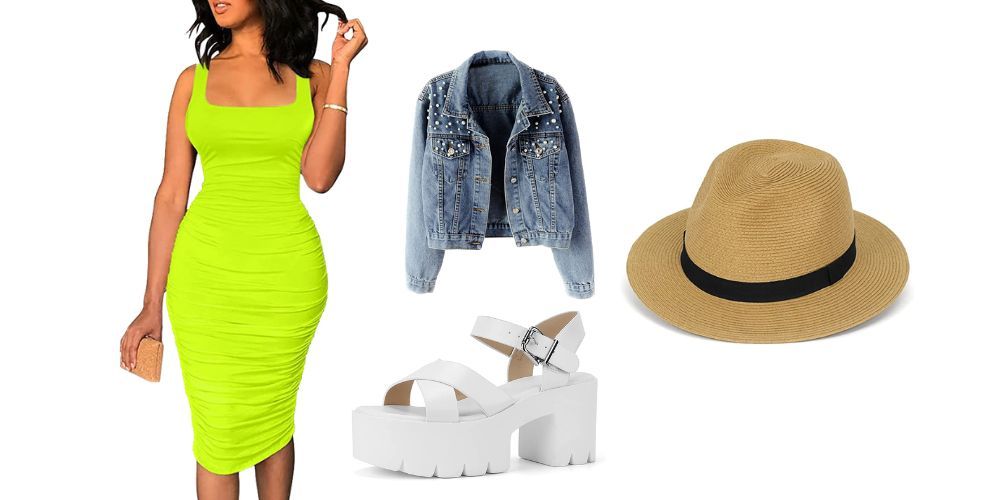 Make a statement with a neon green midi dress paired with some chunky sandals, a denim jacket, and a straw fedora hat. Complete the look with a statement bag and some bold jewelry for an eye-catching summer outfit.
Boho Babe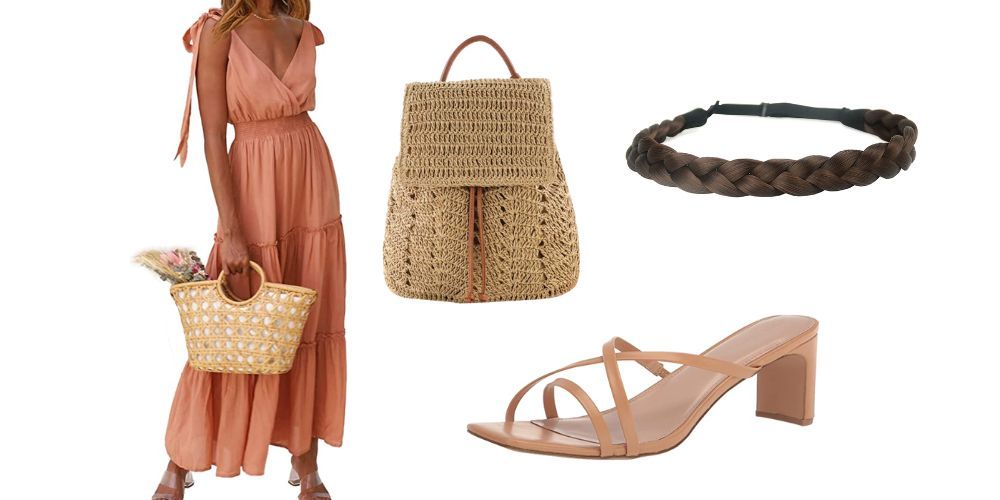 Channel your inner bohemian with a flowy maxi dress paired with some strappy sandals, a woven backpack, and a braided headband. Add some statement jewelry and a pair of sunglasses to complete the look.
Athletic Luxe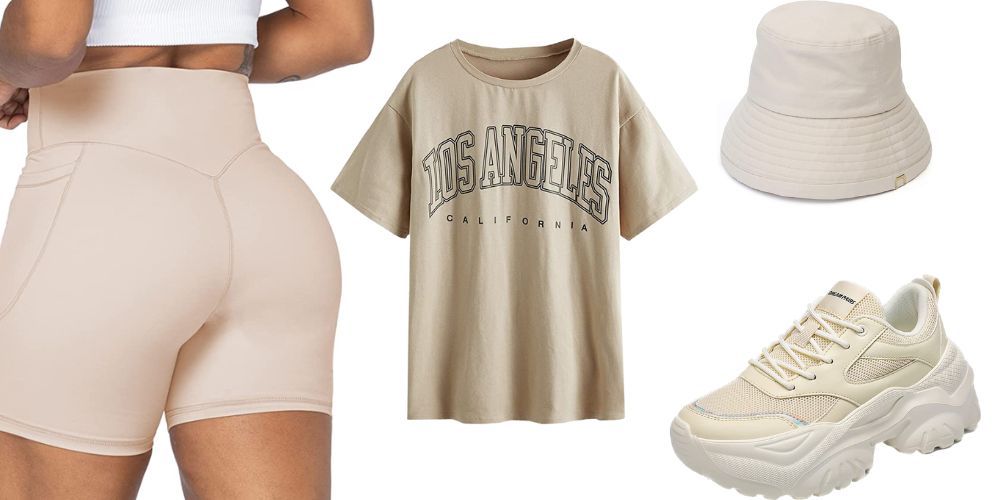 Combine comfort and style with an athletic-inspired outfit. Pair some biker shorts with an oversized t-shirt, some chunky sneakers, and a bucket hat for an effortlessly cool summer look.
How to Wear Hats in Summer
Summer is the perfect time to break out the hats! Not only do they protect you from the sun's harmful rays, but they can also add a touch of style to any outfit. However, many people may feel unsure about how to wear hats in the summer without feeling self-conscious. Don't worry, as a fashion blogger, I am here to offer some advice and tips on how to wear hats with confidence!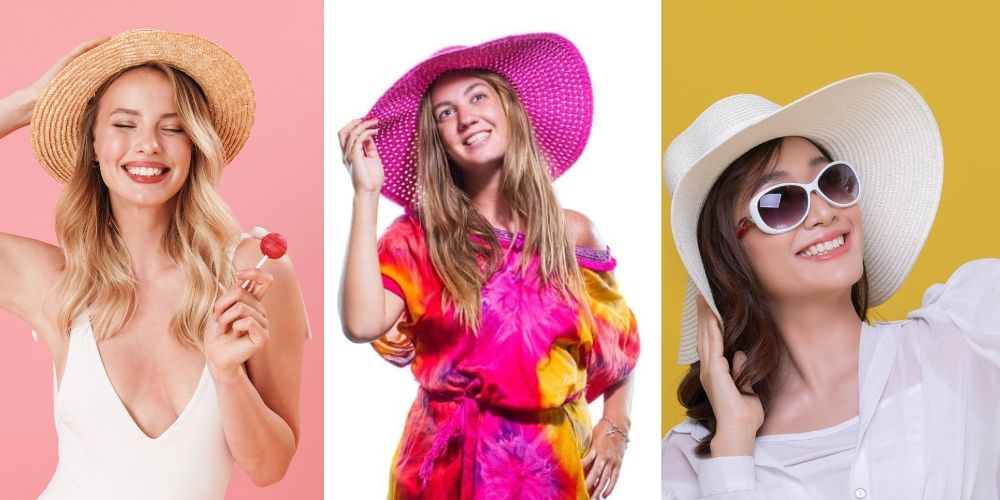 Tip 1: Choose a Hat that Compliments Your Face Shape
When choosing a hat, it is essential to consider your face shape. Hats come in various shapes and sizes, and one that looks good on someone else may not necessarily flatter you. If you have a round face, opt for a hat with an elongated shape to help create balance. If you have a heart-shaped face, choose a hat with a wide brim, such as a sun hat.
Tip 2: Consider the Occasion
The occasion is also an essential factor to consider when wearing a hat. If you're going to the beach or a pool party, a wide-brimmed hat will offer enough coverage while giving off a chic beachy vibe. A baseball cap or a visor is perfect for running errands or exercising outdoors. However, if you're attending a wedding, opt for a more formal hat, such as a fascinator, that complements your dress and hairstyle.
Tip 3: Match Your Hat to Your Outfit
Matching your hat to your outfit doesn't mean wearing the same color from head to toe. Instead, try matching the style of the hat to the overall style of your outfit. For example, if you're wearing a flowy sundress, pair it with a straw hat or a floppy hat for a bohemian look.
Tip 4: Experiment with Styles
Don't be afraid to experiment with different hat styles until you find one you love. If you're new to wearing hats, start with something simple, like a baseball cap or a bucket hat, and work your way up to something more adventurous, like a fedora or a beret. Try on various hats in different shapes, sizes, and colors to figure out which style suits you best.
Tip 5: Wear Your Hat with Confidence
This might be the most crucial tip when it comes to wearing hats. No matter what style of the hat you're wearing, it all comes down to confidence. Wearing a hat should make you feel good, so wear it with confidence and don't worry about what other people think. Hats are a fantastic accessory that can add a lot of personality to your outfit.
Wearing hats in the summer can be both stylish and functional. Remember these tips when choosing a hat and styling it, experiment with different styles, and most importantly, wear your hat with confidence. Have fun and stay stylish throughout the summer months!
Summer Outfits with Hats FAQ
What color is best to wear in the sun?
Light colors, are best to wear in the sun as they reflect light and heat.
How to wear hats in summer?
Different hats can be worn in various ways, depending on your outfit and the occasion. Wide-brimmed hats are perfect for beach days, while baseball caps are great for a casual day out.
How to match a hat with an outfit?
Choose a hat that complements your outfit and is in line with the occasion. A floppy sun hat pairs well with a beachy outfit, while a fedora complements a chic city outfit.
Do I have to take the hat off when I go inside?
It's polite to take off your hat when entering a building, especially in formal settings.
Do I wear my hair up or down with a hat?
It depends on your preference and the style of the hat. If you're wearing a fedora or a baseball cap, it's best to wear your hair down, while a bun or ponytail can look great with a floppy sun hat.
Final Thoughts
Incorporating hats into your summer wardrobe can elevate your style and offer practical sun protection. From classic straw hats to chic straw fedoras, these accessories can transform any outfit idea into a fashionable statement. Whether you're pairing a floral dress with a wide-brimmed hat or adding a touch of sophistication to your casual blue jeans with a classic floppy striped straw hat, there are endless ways to incorporate hats into your summer wardrobe. So, embrace the versatility and functionality of straw hats and explore the many outfit possibilities they offer this season!
Other Posts You May Like
To complete your fabulous summer ensemble, don't miss our guide to 28 summer hats for every outdoor adventure and activity, offering a wide range of fashionable and functional options for all your sun-soaked escapades.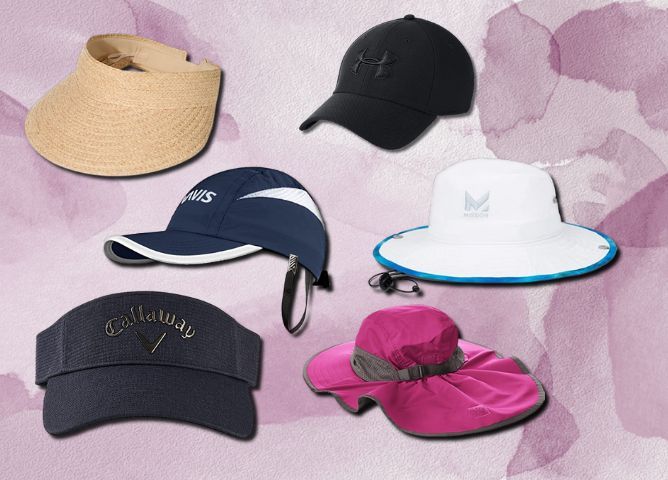 To further enhance your wardrobe, explore our guides to 22 gorgeous pink outfit ideas for all occasions, 25 festival outfits for dancing the night away, and the most stylish and affordable resort wear finds to ensure you look your absolute best, no matter the event.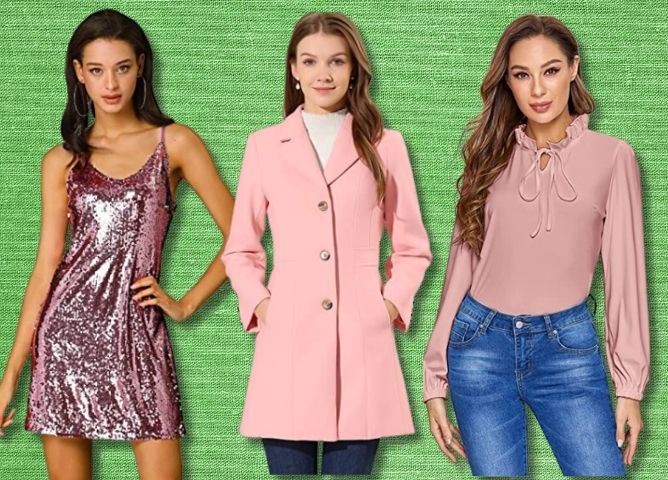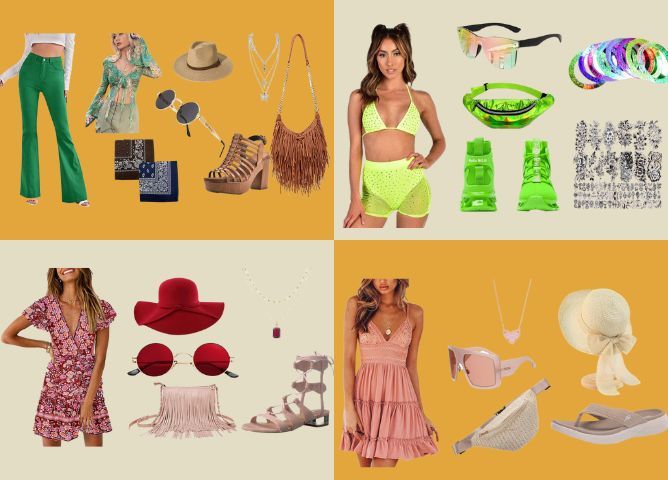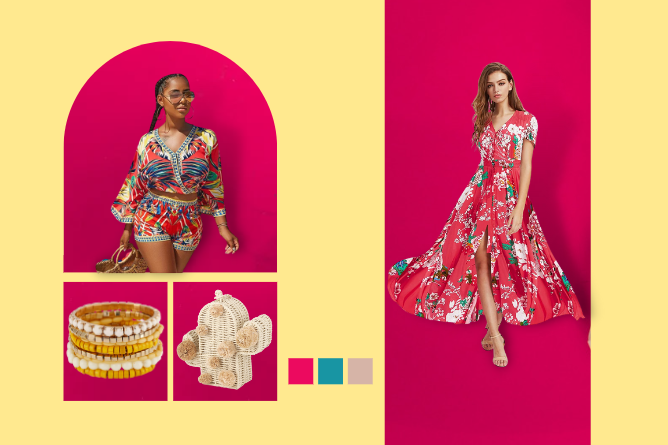 Comments