This post may contain affiliate links, please see our privacy policy for details.
Dive into the vibrant and alluring world of bohemian fashion with our carefully curated collection of 25 cool bohemian outfits ideas, designed to unleash your inner free spirit. From floral dresses that embody the essence of summer to casual bohemian styles perfect for weekend adventures, we've got you covered. Embrace the boho trend with confidence as you discover new ways to incorporate boho chic style into your wardrobe. Our selection of bohemian-style outfit ideas features everything from flowing maxi skirts to effortlessly cool boho outfits that will make you stand out from the crowd. So, prepare to be inspired and let your creativity soar as we explore the magical realm of boho fashion together.
Popular Boho Clothing Items
The enchanting world of boho fashion has captured the hearts of free-spirited fashionistas everywhere, inspiring a sense of creativity, individuality, and freedom. Characterized by its earthy tones, flowy silhouettes, and intricate patterns, boho fashion is a celebration of nature, art, and the beauty of self-expression. Join us as we explore the top five popular boho clothing items that are essential for any boho-inspired wardrobe, sharing styling tips, the best occasions to wear them, their history, and how they align with current fashion trends. So, without further ado, let's dive into the captivating realm of boho chic!
Maxi Dresses and Skirts
Maxi dresses and skirts have been a staple in boho fashion for decades, often featuring vibrant prints, flowing fabrics, and tiered designs. Perfect for summer festivals, beach vacations, or casual weekend outings, these versatile garments can be dressed up or down with ease. Style a boho maxi dress with gladiator sandals and layered necklaces for a chic daytime look, or pair a flowy maxi skirt with a cropped blouse and wedge heels for a sophisticated evening ensemble.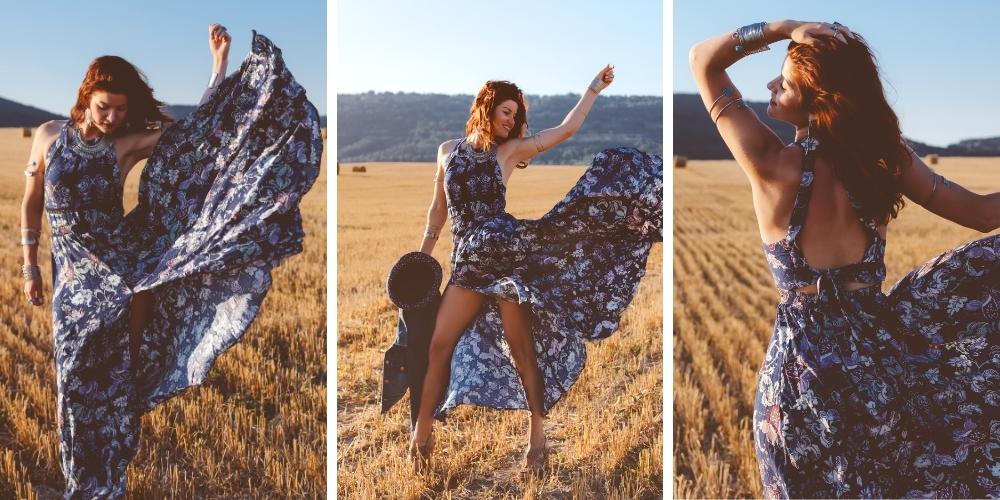 Kimonos and Ponchos
Kimonos and ponchos are essential boho clothing items that add an instant touch of bohemian flair to any outfit. With their loose, flowing silhouettes and often intricate patterns, these garments are perfect for layering over a simple outfit to create a more boho-inspired look. Kimonos can be styled over a tank top and jeans, while ponchos are great for cooler weather, worn over a turtleneck and leggings. Both garments can be accessorized with boho-inspired jewelry and a wide-brimmed hat for a complete look.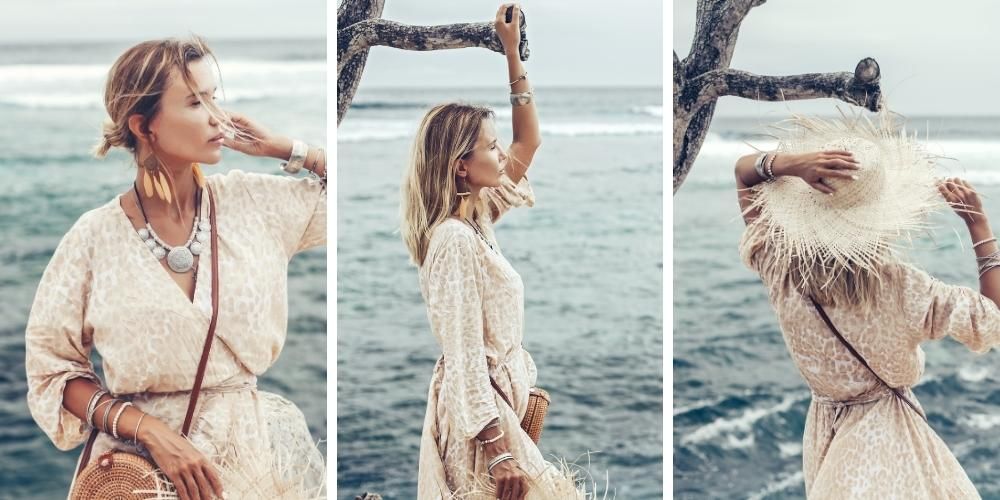 Wide-Leg Pants
Wide-leg pants are a key element in boho fashion, providing comfort and style in equal measure. Often featuring bold prints, these pants can be dressed up with a fitted blouse and heels, or dressed down with a simple tee and flat sandals. Perfect for casual outings, festivals, or even office wear, wide-leg pants offer versatility and a touch of boho chic style.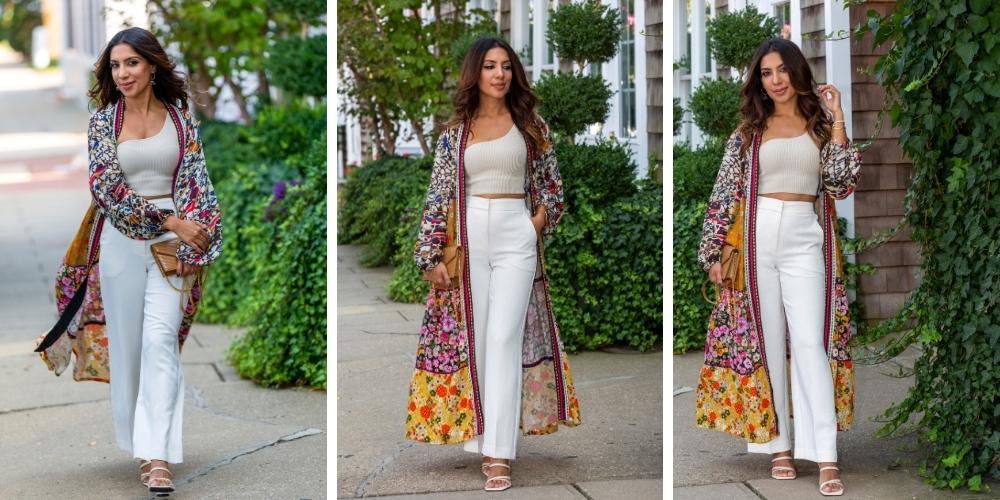 Peasant Blouses
Peasant blouses are quintessential boho clothing items, often showcasing intricate embroidery, lace detailing, and billowy sleeves. These versatile tops can be worn with jeans, shorts, or maxi skirts, making them perfect for a variety of occasions. Style a peasant blouse with high-waisted denim and fringed ankle boots for a casual yet chic look or pair it with a flowy maxi skirt for an effortlessly elegant ensemble.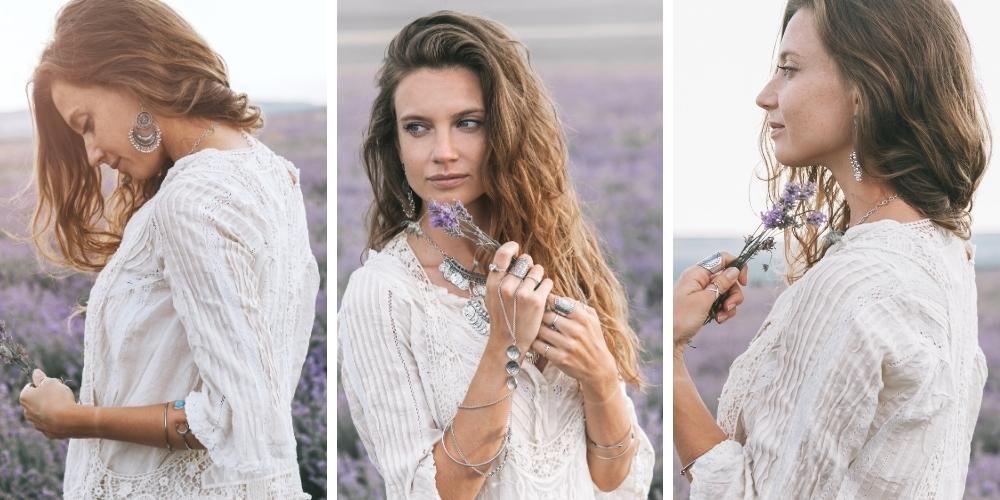 Fringe and Crochet Details
Fringe and crochet details are iconic boho accents that can be found on various clothing items, such as dresses, tops, and accessories. These details add a touch of whimsy and texture to any outfit, elevating it to new heights of boho chic style. Incorporate fringe and crochet accents into your wardrobe through a fringed handbag, a crochet vest, or a pair of fringed boots for a truly bohemian-inspired look.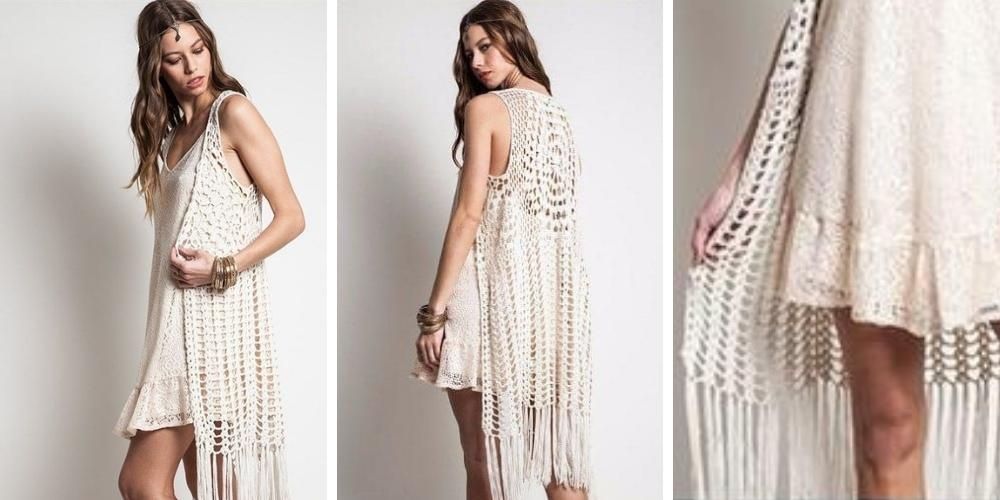 Bohemian Outfit Ideas
Welcome to the enchanting world of bohemian outfit ideas, where fashion meets free-spirited charm and effortless elegance. The bohemian style embraces the essence of individuality, creativity, and a love for all things natural and artistic. As you embark on your journey to express your inner boho goddess, we've curated a collection of our favorite bohemian outfit ideas to inspire and delight you. From chic dresses and eye-catching patterns to cozy knits and whimsical accessories, these captivating ensembles will undoubtedly awaken your wanderlust and help you create a bohemian wardrobe that's uniquely your own. So without further ado, let's dive into the captivating world of boho fashion!
Achieve Boho Perfection with This Chic Boho Outfit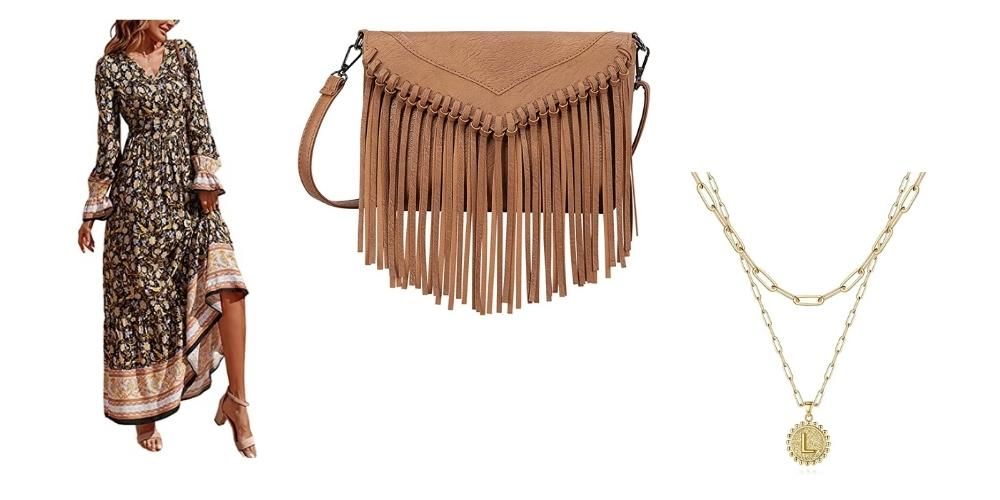 Discover the ultimate boho chic outfit with this beautiful floral print maxi dress. Featuring a flattering V-neckline, long sleeves, and a comfortable, flowy silhouette, it's perfect for concerts, vacations, or any other boho-related events. Accessorize with a stylish fringe crossbody bag and stunning gold-tone layered necklaces for a look that's effortlessly bohemian and undeniably chic.
Elevate Your Style Game with Boho Pants Outfits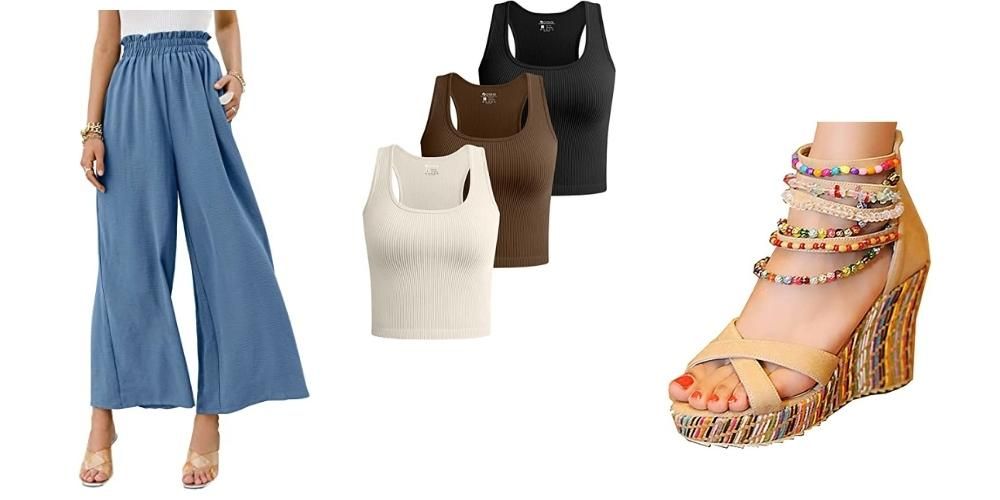 Experience unparalleled comfort and style with these boho wide-leg pants. Their vibrant, eye-catching pattern and breezy fabric make them ideal for festivals or weekend getaways. Complete this bohemian look with a cropped tank top and boho-inspired beaded sandals for a fashion-forward ensemble that's sure to turn heads.
Spin into Style with Boho Skirt Outfit Ideas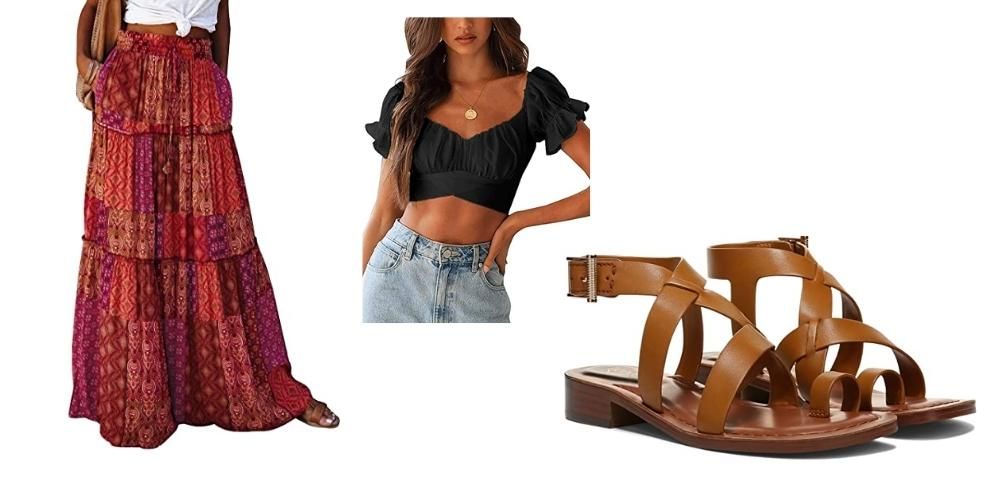 Make a statement with this flowing boho maxi skirt, featuring an eye-catching print and a comfortable, elastic waistband. It's perfect for beach days, garden parties, or any other boho-inspired event. Pair it with an off-the-shoulder crop top and strappy leather sandals for a look that's both elegant and free-spirited.
Sun, Sand, and Boho Beach Outfits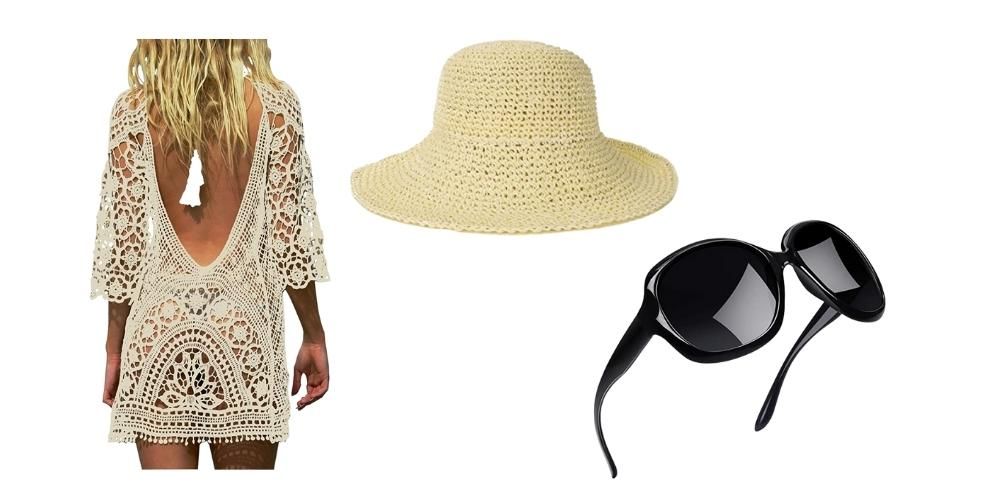 Turn heads on your next seaside escape with this boho-inspired beach cover-up. Its vibrant colors, tassel details, and lightweight fabric make it the perfect addition to your beach attire. Accessorize with a wide-brim straw hat and oversized sunglasses for a look that's both chic and sun-ready.
Be Effortlessly Elegant with The Boho White Outfit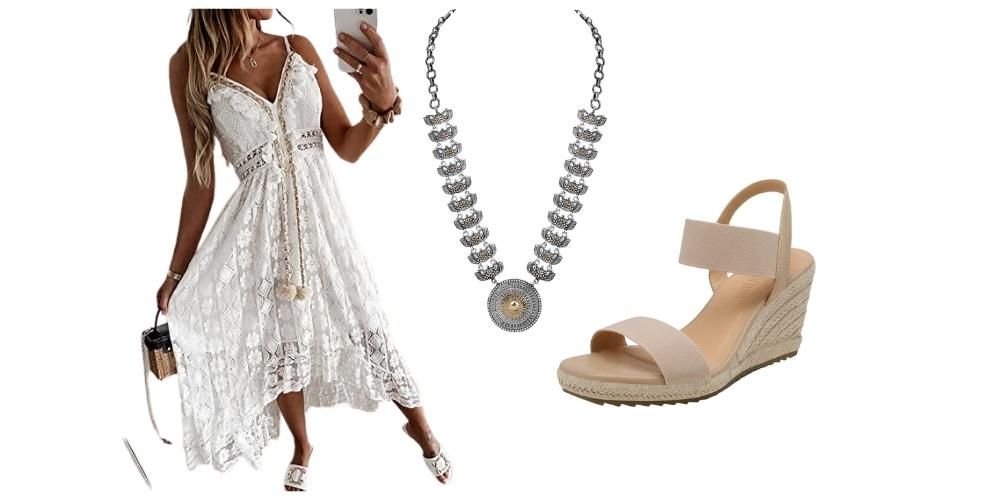 Radiate sophistication with this stunning boho white lace dress. Its intricate lace details, long sleeves, and flowing silhouette make it perfect for summer soirees or dreamy picnics. Complete the look with strappy espadrille wedges and a boho-inspired statement necklace for an ensemble that exudes elegance and charm.
Make a Statement in Boho Flare Pants Outfit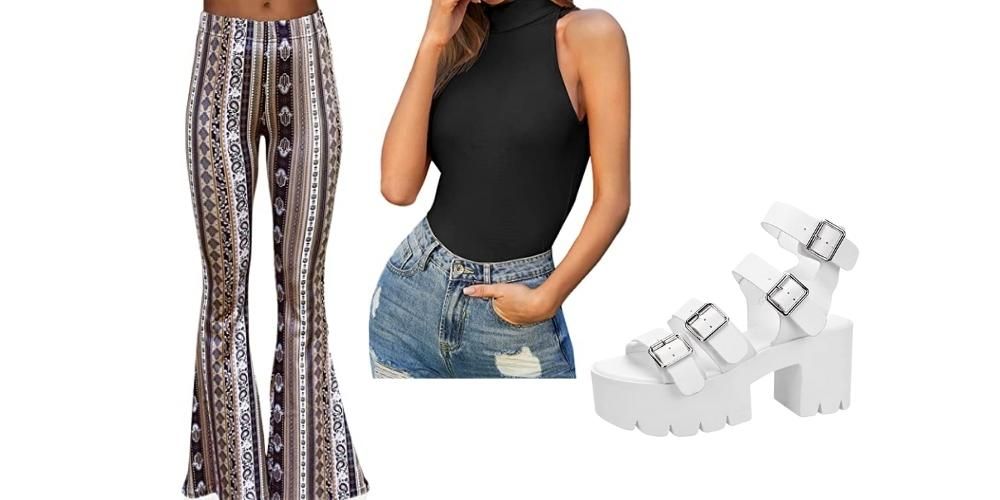 Channel your inner '70s goddess with these boho-inspired flare pants. Their bold print and comfortable fit make them the perfect statement piece for dance parties or nights out with friends. Pair them with a fitted turtleneck top and platform sandals for a look that's both retro and fashion-forward.
Dance the Night Away in a Boho Disco Outfit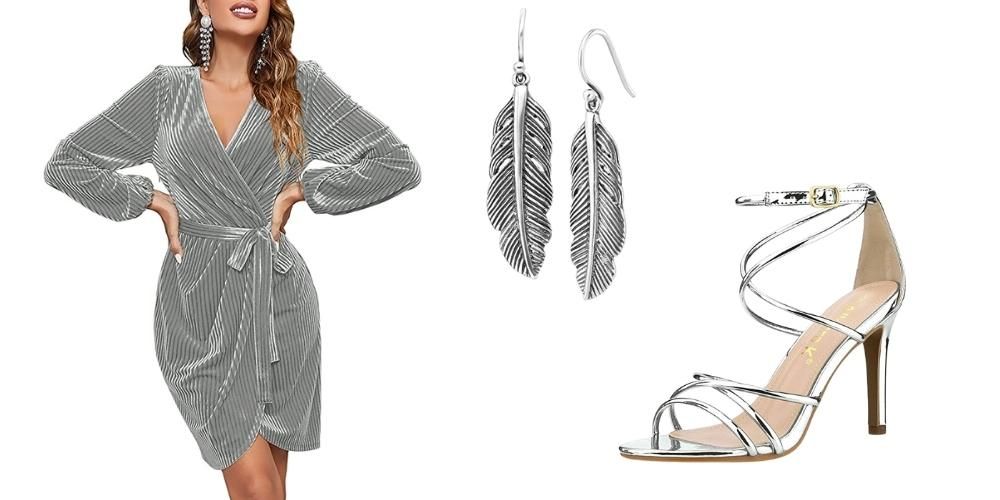 Get ready to groove with this dazzling boho velvet wrap dress. Its luxurious velvet fabric, deep V-neckline, and flirty length make it the perfect choice for a night of dancing. Accessorize with these fringe earrings and strappy metallic heels to complete your boho disco ensemble.
Dazzle and Delight in Boho Party Outfits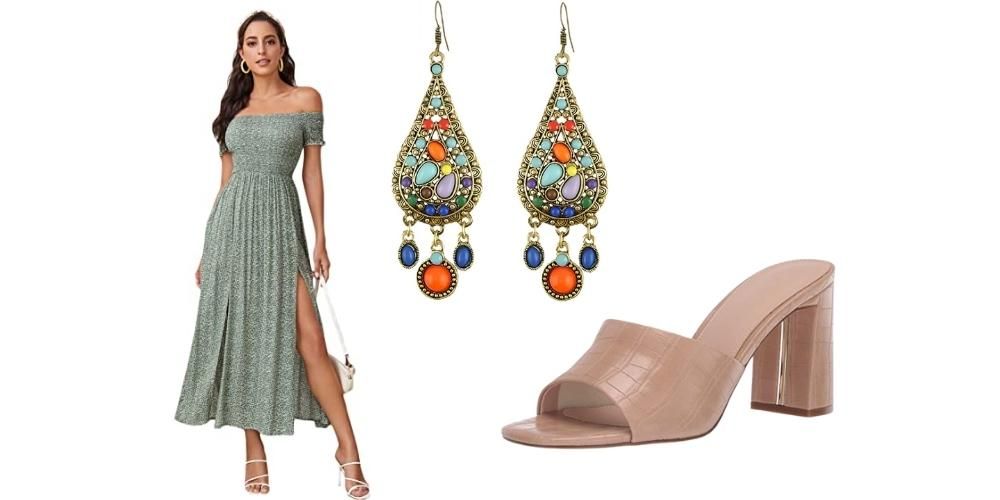 Steal the spotlight with this captivating boho off-the-shoulder maxi dress. Its vibrant colors, ruffled details, and flowing silhouette make it perfect for any celebration. Pair it with these statement earrings and block heel sandals for a look that's both glamorous and boho-chic.
Say "I Do" in a Breathtaking Boho Wedding Outfit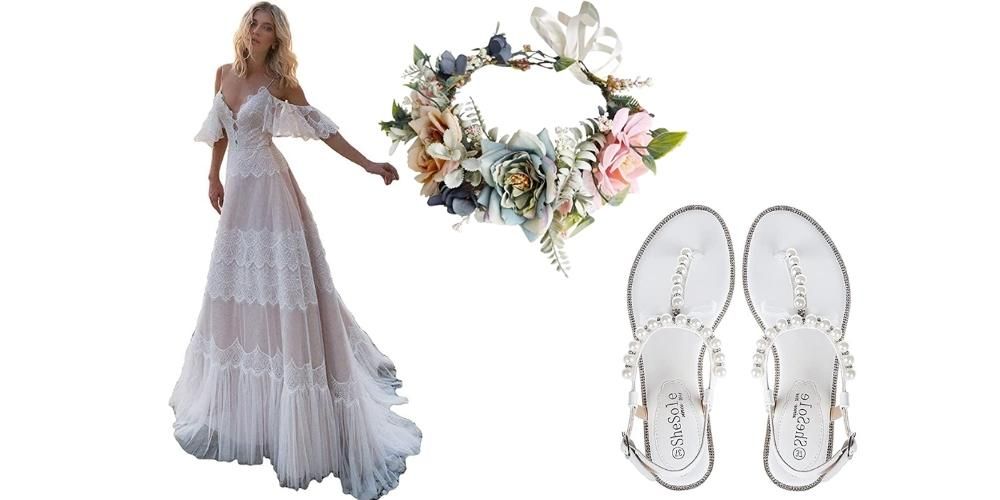 Embrace romance with this enchanting boho-inspired wedding dress available. Its delicate lace, open back, and flowing skirt create an ethereal look that's perfect for your big day. Accessorize with a flower crown and pearl-embellished sandals for a truly unforgettable bohemian bridal ensemble.
Flow in Grace with Boho Maxi Skirt Outfit Ideas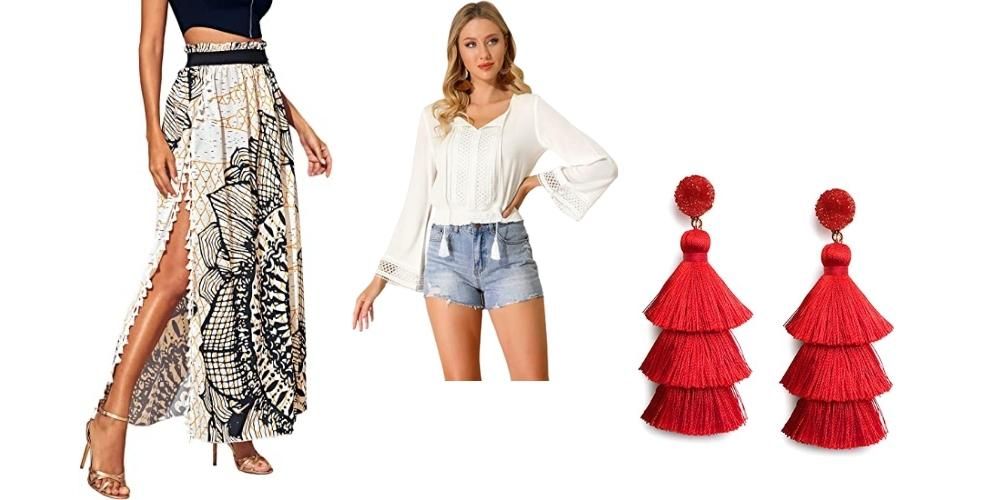 Embrace your inner free spirit with this gorgeous boho-printed maxi skirt. Its flowing design, vibrant colors, and comfortable fit make it perfect for any occasion. Style it with a cropped peasant blouse and boho-inspired tassel earrings for a look that exudes effortless elegance, be it at a music festival or a sunset dinner.
Boho Dress Outfit for Every Fashionista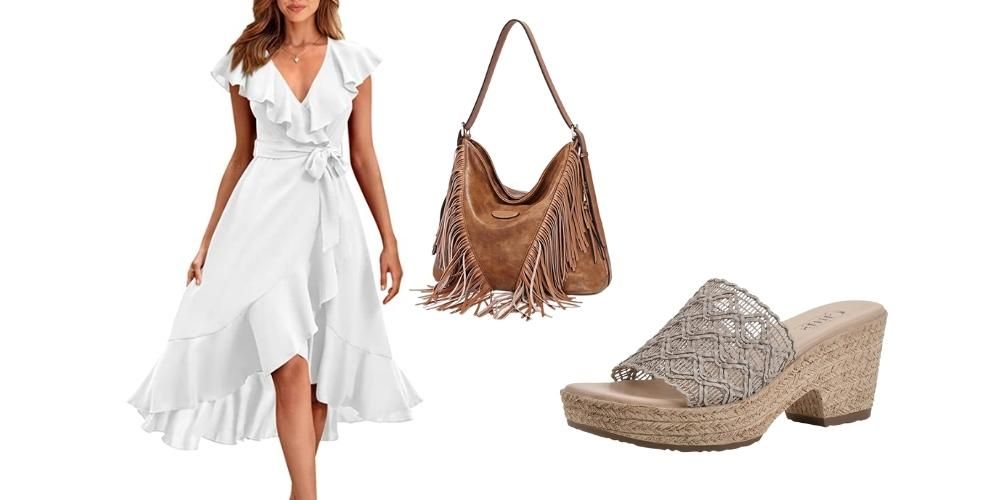 Upgrade your wardrobe with this stunning boho midi wrap dress. With its flattering wrap design, intricate pattern, and flutter sleeves, it's the perfect addition to any boho-lover's closet. Pair it with woven platform sandals and a boho fringe bag for a versatile ensemble that caters to every taste.
Revamp Your Denim with Boho Jeans Outfit Ideas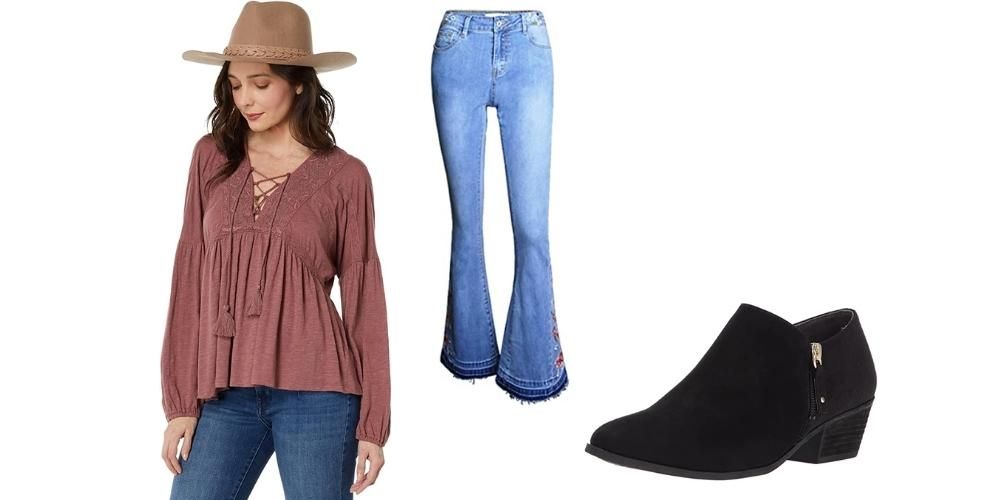 Give your denim a boho twist with these embroidered flare jeans. Their beautiful floral embroidery and flattering flared cut make them a stylish and comfortable choice for any casual occasion. Complete the look with a boho lace-up blouse and suede ankle booties for a unique and fashionable outfit.
Alluring Elegance with the Black Boho Outfit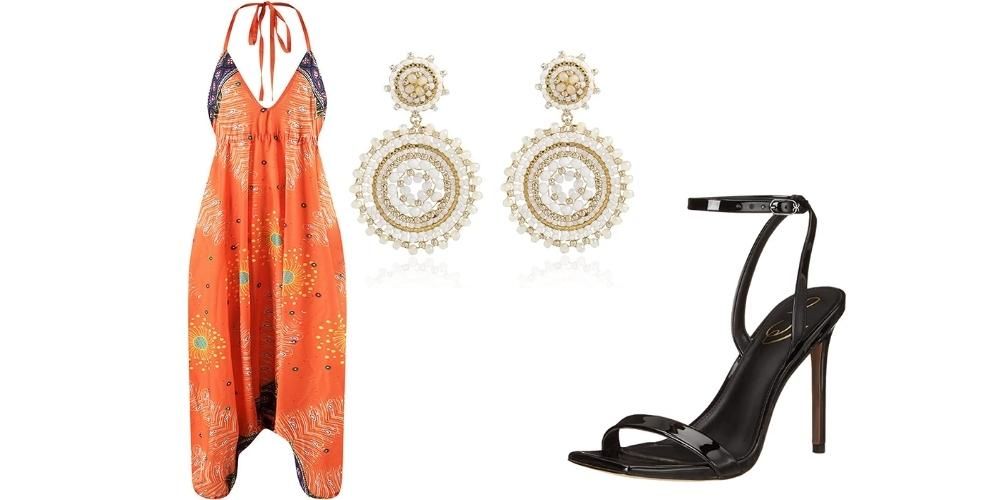 Turn heads with this captivating black boho jumpsuit. Its elegant lace details, open back, and wide-leg silhouette make it perfect for a night out or a special event. Accessorize with boho-inspired statement earrings and strappy black heels for a monochromatic ensemble that's both sophisticated and bohemian.
Boho Country Outfit Ideas for the Modern Cowgirl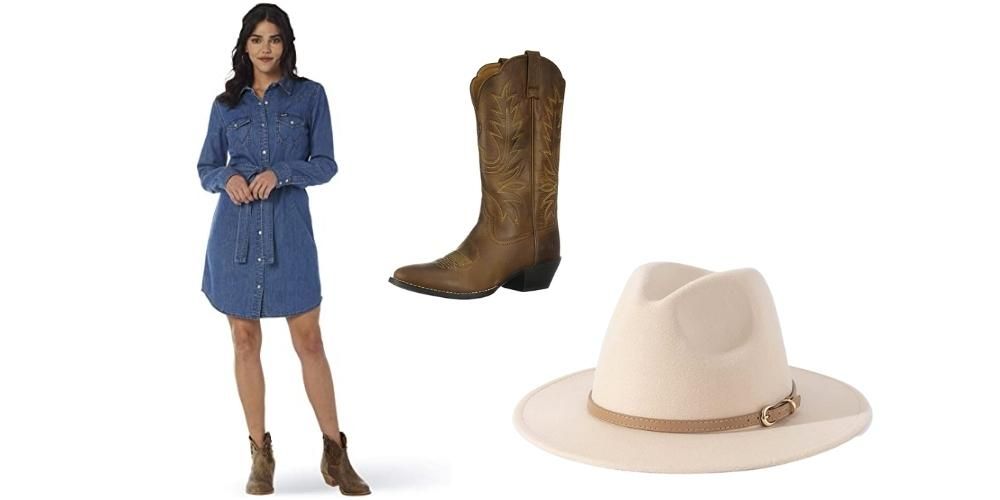 Channel your inner cowgirl with this boho-inspired denim dress. With its ruffled sleeves, button-down design, and tie waist, it's the perfect blend of rustic and chic. Pair it with classic cowboy boots and wide-brimmed hat for a unique and stylish ensemble that's perfect for any country event.
Stay Stylish and Professional with Boho Office Outfit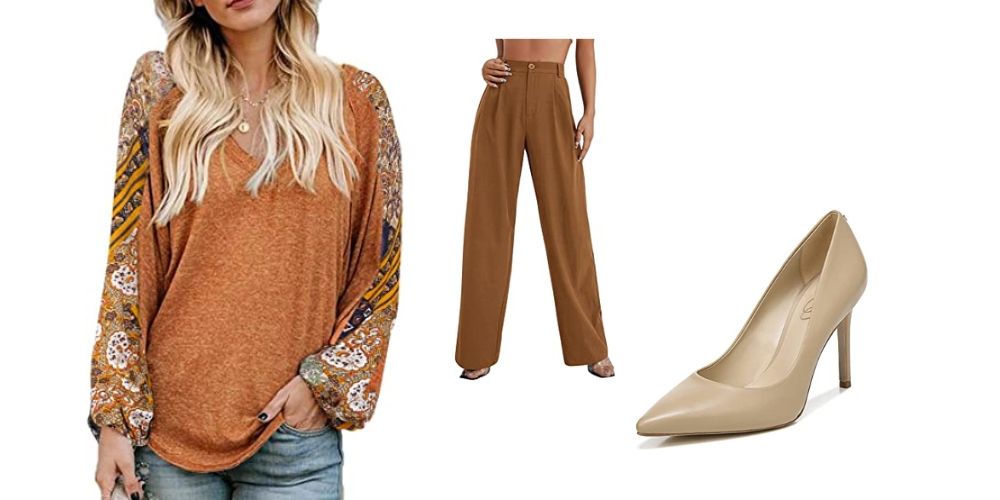 Reinvent your work wardrobe with this elegant boho-inspired blouse. Its intricate lace detailing, high neckline, and long sleeves make it the perfect addition to any professional attire. Pair it with wide-leg trousers and classic pumps for a polished and distinctive office ensemble with a touch of bohemian flair.
Unwind in Style with Boho Casual Outfit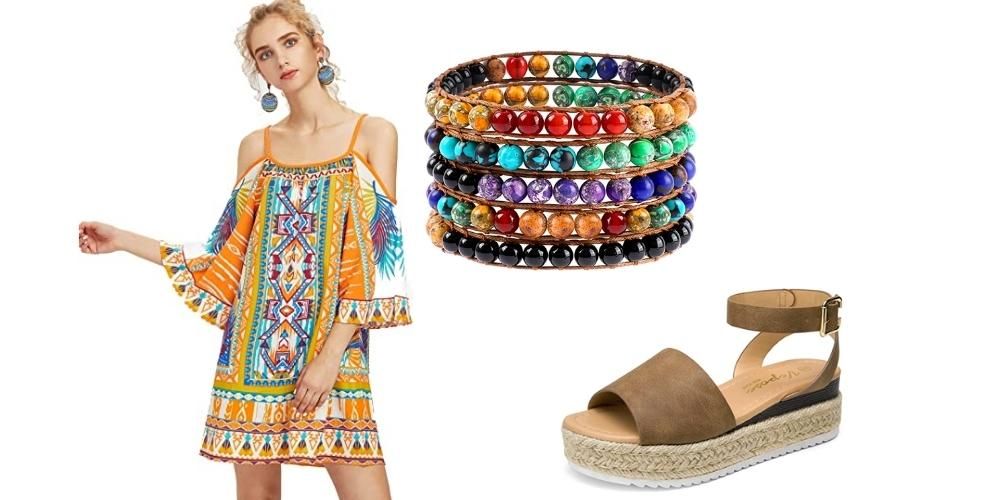 Relax and enjoy your downtime with this boho-embroidered tunic dress. Its comfortable fit, vibrant embroidery and tassel accents make it the perfect piece for weekends, vacations, or just lounging at home. Complete the look with comfy espadrilles and a boho-inspired beaded bracelet for a laid-back yet stylish ensemble.
Beat the Heat in Boho Shorts Outfit Ideas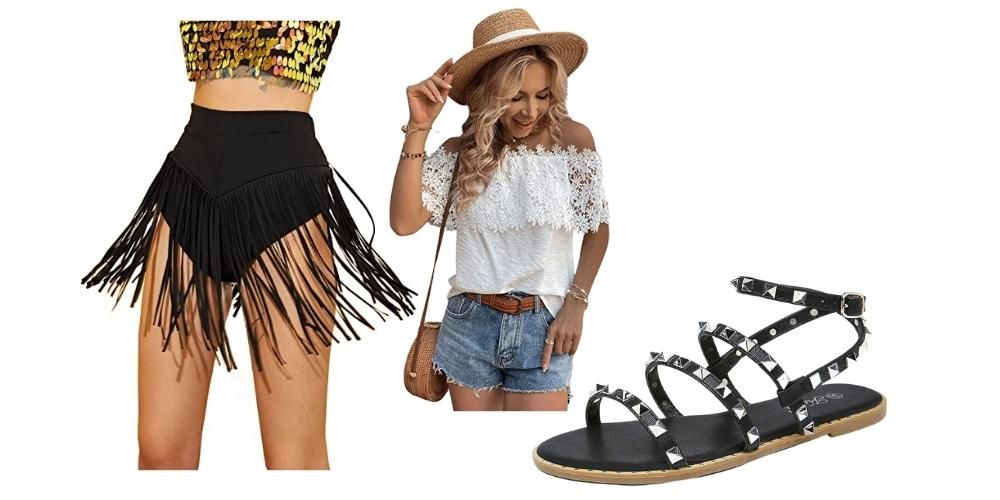 Stay cool and stylish with these boho-inspired printed shorts. Their playful print, comfortable elastic waist, and pom-pom trim make them perfect for sweltering summer days. Pair them with boho off-the-shoulder top and trendy gladiator sandals for a fresh and fashionable look that's perfect for any warm-weather occasion.
Redefine a Professional Chic Look with a Boho Business Casual Outfit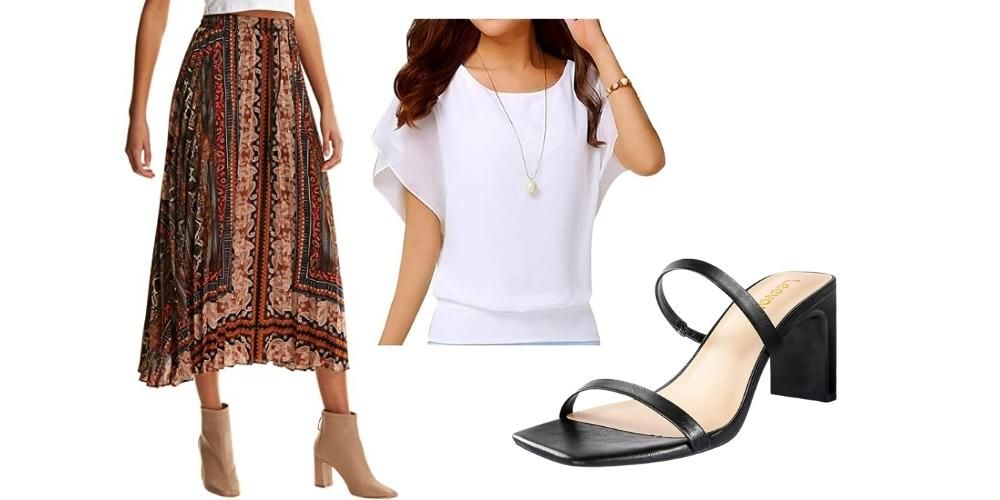 Elevate your work wardrobe with this boho-inspired midi skirt. Its bold pattern, pleated design, and flattering silhouette make it the perfect piece for a modern, stylish approach to professional attire. Combine it with a classic white blouse and sleek block heels for a look that's both polished and distinctive.
Work in Style with Boho Work Outfit Ideas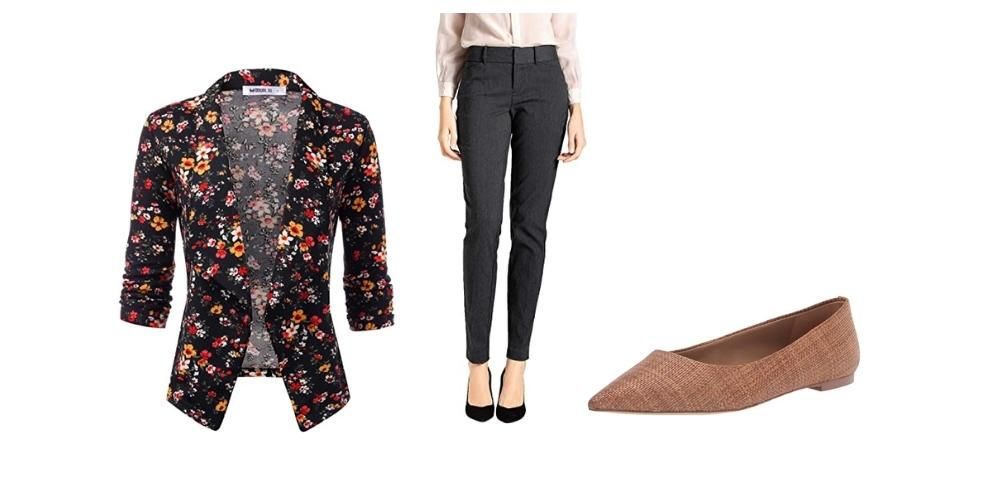 Transform your work wardrobe with boho printed blazer. Its unique pattern, tailored fit, and versatile colors make it the perfect addition to your professional ensembles. Pair it with slim-fit trousers and chic pointed-toe flats for a stylish and modern look that's perfect for the office.
Channel Your Inner Flower Child with Boho Hippie Outfits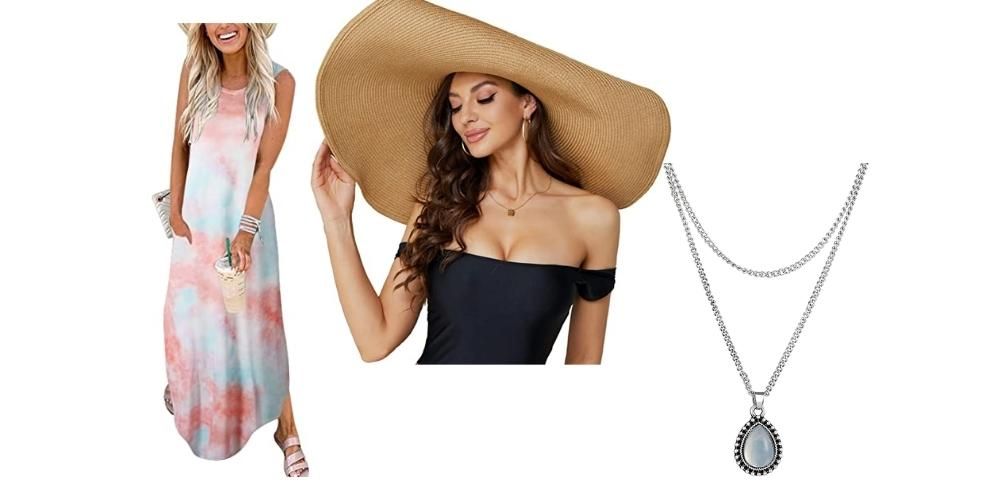 Embrace your inner flower child and showcase your hippie style with this boho tie-dye maxi dress. Its vibrant pattern, flowing silhouette, and halter neckline create an authentic hippie vibe, making it perfect for festivals, concerts, or any other boho-inspired event. Pair this dress with a wide-brimmed floppy hat and boho-inspired layered necklaces to fully express your free-spirited, hippie style. This dress is a beautiful blend of nostalgia and fashion, inviting you to relive the hippie era with a modern twist.
Welcome the Blooms with Boho Spring Outfits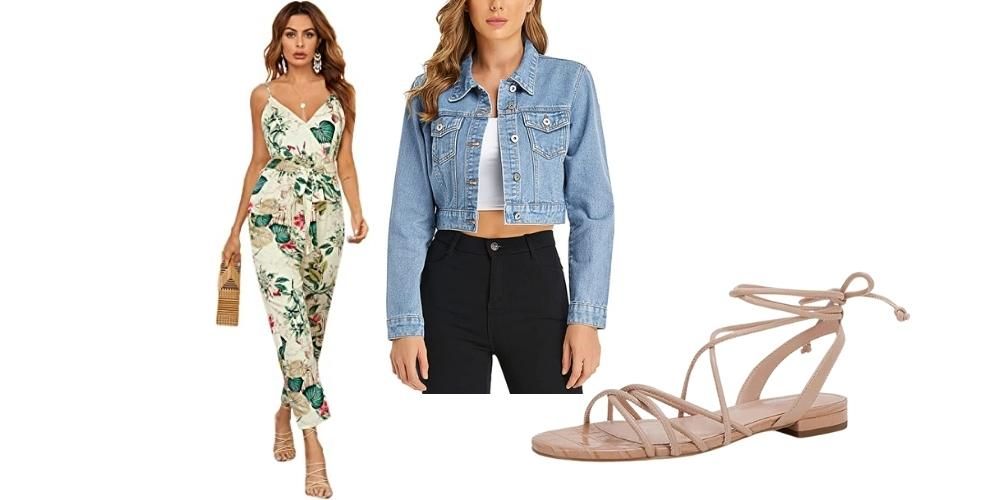 Refresh your wardrobe with our selection of boho spring outfits, like this floral print jumpsuit. Its pastel hues, feminine details, and lightweight fabric make it perfect for embracing the warmer weather and blossoming flora. Pair it with cropped denim jacket and flat strappy sandals for a look that's both stylish and seasonally appropriate.
Sizzle in Style with Boho Summer Outfit Ideas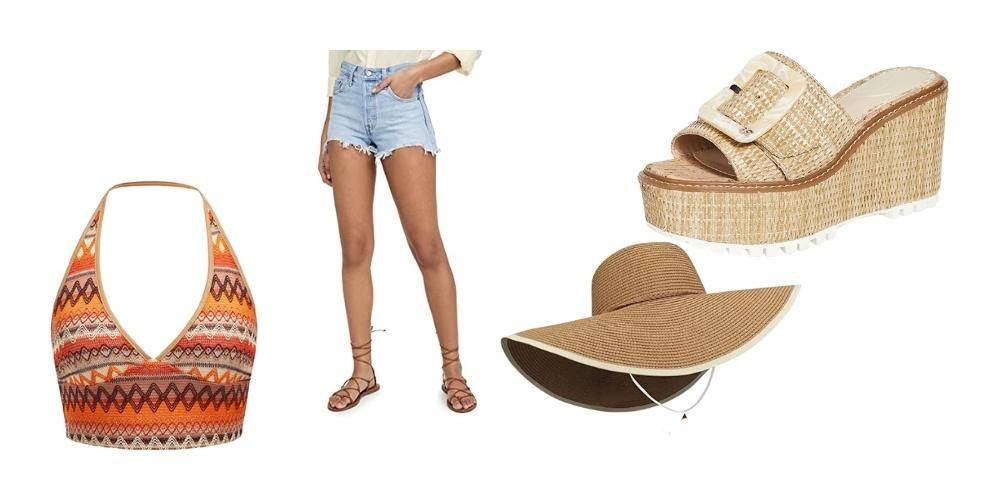 Turn up the heat with this boho-inspired crop top and matching high-waisted shorts. The vibrant pattern, lightweight fabric, and trendy design make it the perfect choice for beach days, backyard barbecues, or summer festivals. Complete the look with woven raffia platform sandals and a wide-brim straw hat for a chic and sun-ready ensemble.
Embrace the Season with Boho Fall Outfits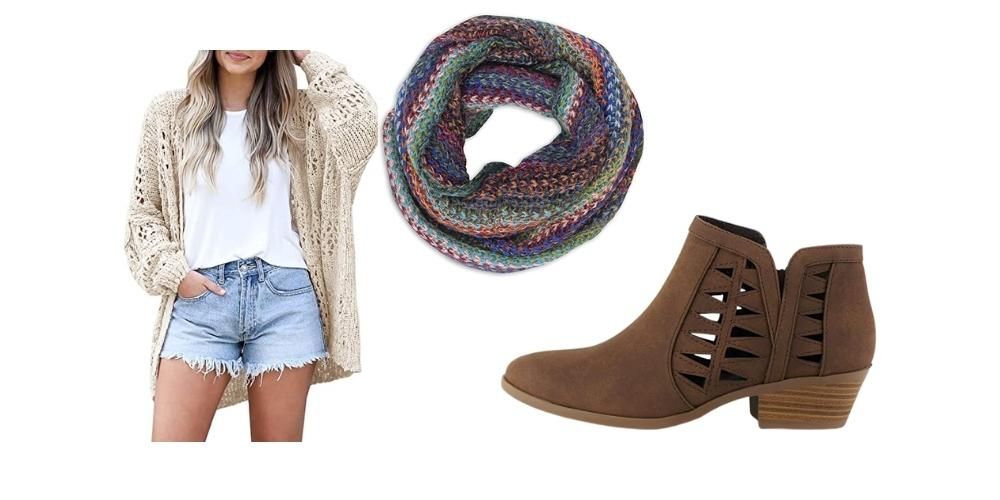 Stay warm and stylish in autumn with this cozy boho knit cardigan. Its earthy tones and oversized fit make it the perfect addition to any fall wardrobe. Pair it with versatile ankle boots and a chunky knit infinity scarf for a pumpkin-picking adventure or a romantic stroll through the park.
Stay Cozy and Chic with Boho Winter Outfits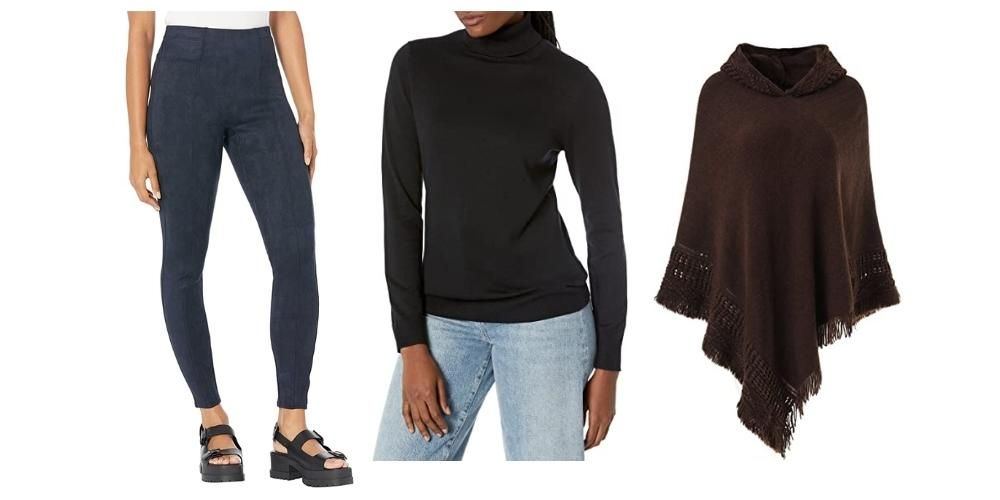 Bundle up in style with this boho knit poncho. Its earthy tones, oversized fit, and cozy knit fabric make it the perfect addition to any winter wardrobe. Layer it over a long-sleeve turtleneck and faux suede leggings for a warm and fashionable ensemble that's perfect for a winter stroll or a holiday gathering.
Accessories to Complete Your Boho Look
No boho outfit is complete without the perfect accessories. In our latest blog post, 25 Boho Accessories for the Free-Spirited Fashionista, we dive into the must-have pieces that will elevate your boho look to the next level. From layered necklaces and stacking bracelets to fringe bags and unique headwear, we've curated a collection of accessories that embody the spirit of bohemian fashion. Discover how to mix and match these items to create a look that's effortlessly stylish and uniquely you. Don't miss out on the inspiration – click here to explore our guide and unleash your inner boho fashionista!
Finding Your Unique Boho Style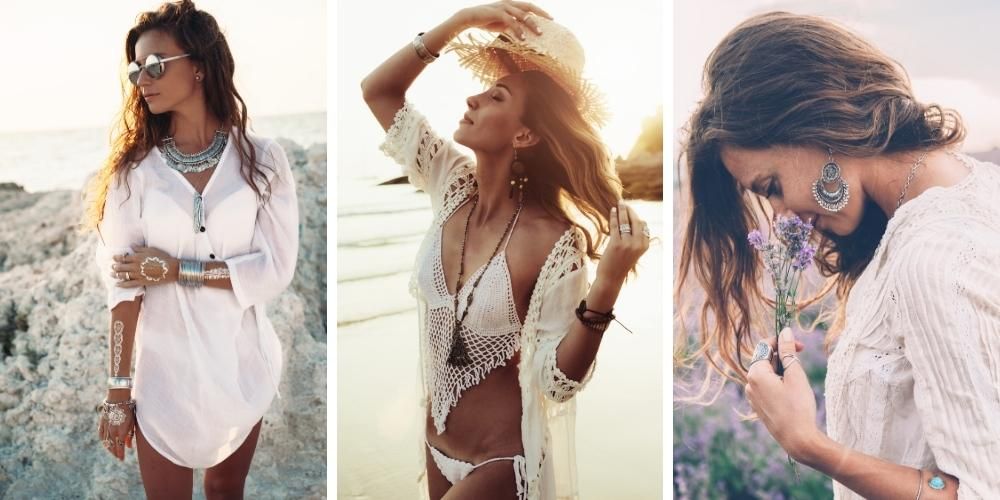 Tips for incorporating boho elements into your wardrobe
Boho or bohemian style is all about comfort, freedom, and self-expression. It's the perfect style for those who want to embrace their unique personality and create a fashion statement. But, it can be overwhelming to get started with the boho chic look. Here are some general tips for incorporating boho elements into your wardrobe:
Play with layers: Boho fashion is all about layering. You can mix and match different fabrics, patterns, and textures to create a unique look.
Go for comfortable clothing: Bohemian-inspired clothing is all about comfort. So, choose loose-fitting clothes made from breathable fabrics like cotton, linen, and silk.
Add bohemian jewelry: Jewelry plays a crucial role in boho style. Choose chunky, colorful, and vintage-inspired jewelry to enhance your look.
Experiment with floral prints: Floral prints are a staple in the boho style. You can go for oversized or small floral prints on tops, dresses, and skirts.
Accessorize with scarves: Scarves are versatile and add a bohemian flair to any outfit. You can tie a scarf around your neck, wear it as a headband or wrap it around your waist.
Mixing and matching boho and non-boho pieces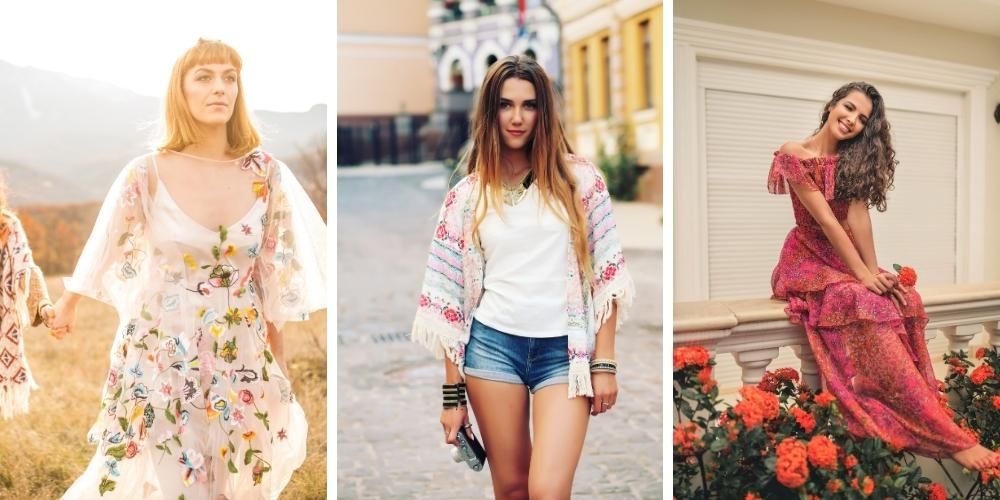 Now, let's dive into specifics on how to mix and match boho and non-boho items to create a unique look and to nail bohemian style!
Pair a flowy maxi dress with a denim jacket: A flowy maxi dress is a staple in the bohemian wardrobe. You can add a denim jacket to make it more versatile and add some structure to the outfit.
Combine a printed skirt with a solid top: A printed skirt is an easy way to add a bohemian touch to any outfit. You can pair it with a solid-colored top to balance the outfit.
Wear a loose-fitting top with skinny jeans: A loose-fitting top is comfortable and adds a relaxed vibe to your outfit. You can pair it with skinny jeans to balance the proportions.
Accessorize with a fringe bag: A fringe bag is a must-have accessory in the boho wardrobe. You can pair it with any outfit to add a bohemian touch.
Add a floral kimono to any outfit: A floral kimono is a versatile piece that can be layered over any outfit. It adds a bohemian touch while keeping you comfortable.
Mix and match patterns: Don't be afraid to mix and match different patterns. You can pair a striped top with a floral skirt or a paisley scarf with a polka dot dress.
Embracing your personal style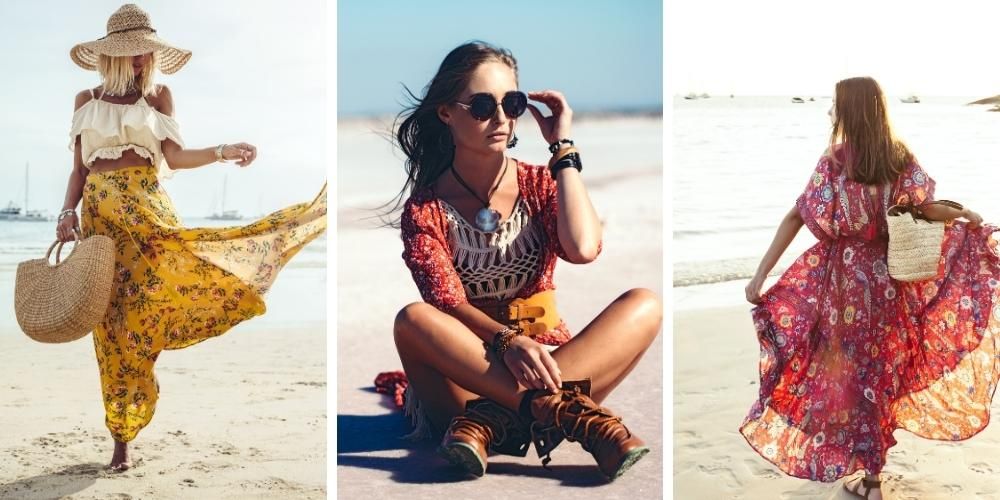 Embracing your personal style is key to rocking the boho look. Here are some tips on how to do so:
Experiment with different textures and patterns to find what works for you.
Don't be afraid to mix and match different styles to create a unique look.
Choose pieces that make you feel comfortable and confident.
Invest in timeless pieces like a flowy maxi dress, a printed skirt, or a fringe bag that can be worn for years to come.
Have fun with your style and don't be afraid to try new things.
When it comes to bohemian jewelry, go for statement pieces that add a pop of color and texture to your outfit. Some of my favorites include tassel earrings, beaded necklaces, and stacked bracelets. As for floral prints, you can go for anything from oversized to small prints on tops, dresses, and skirts. You can also experiment with different colors and patterns to create a unique look. Some of my favorite bohemian-inspired brands include Free People, Anthropologie, and Urban Outfitters.
Bohemian Outfit Ideas FAQ
Let's delve into the world of boho fashion and uncover the answers to your burning questions!
What is boho style?
Boho style, short for Bohemian style, is a fashion trend characterized by its free-spirited, artistic, and unconventional approach to clothing and accessories. This style often features loose, flowing silhouettes, earthy colors, vibrant patterns, and a mix of textures and natural materials, creating an effortlessly chic and eclectic look.
What is boho style clothing?
Boho style clothing encompasses a wide range of garments and accessories that embody the essence of bohemian culture and fashion. Typical Bohemian clothing items include maxi dresses and skirts, peasant blouses, wide-leg pants, kimonos, and ponchos, as well as accessories like layered necklaces, wide-brimmed hats, and woven bags.
Where to buy boho clothes?
Boho clothes can be found at various retailers, both online and in-store, including specialty boho boutiques, mainstream fashion retailers, and vintage shops. Some popular online options include Amazon, Free People, Anthropologie, ASOS, and Etsy, which offer a wide range of boho-inspired clothing and accessories to suit different tastes and budgets.
How to dress boho?
To dress boho, focus on incorporating the key elements of boho fashion into your wardrobe, such as loose, flowing silhouettes, layering and texture, natural materials, and vibrant colors and patterns. Mix and match different textures, prints, and accessories to create an eclectic and unique look that reflects your individual style and personality.
What are boho colors?
Boho colors typically include a mix of earthy tones like browns, tans, and greens, as well as vibrant hues such as turquoise, magenta, and mustard yellow. These colors can be incorporated into your wardrobe through clothing items, accessories, or even makeup, to create a cohesive boho-inspired look.
What are the key elements of Boho fashion?
The key elements of Boho fashion are:
Loose, flowing silhouettes: Emphasize comfort and ease with garments like maxi dresses, oversized tunics, and wide-leg pants.
Layering and texture: Add depth and visual interest by layering different clothing items and incorporating various fabrics and textures, such as lace, crochet, and fringe.
Natural materials: Choose clothing items made from natural fibers like cotton, linen, and leather, and accessorize them with items like woven bags and feather jewelry.
Vibrant colors and patterns: Incorporate eye-catching patterns and bold colors into your wardrobe through clothing items and accessories, reflecting the style's artistic roots and adding a touch of whimsy to your outfit.
Final Thoughts
As we wrap up our journey through these captivating bohemian outfit ideas, we hope you've found inspiration to unleash your inner free spirit and embrace the boho fashion trends wholeheartedly. From the timeless elegance of a floral dress to the laid-back charm of casual bohemian style, there's a world of possibilities for you to explore and make your own. With maxi skirts, boho chic outfits style, and a myriad of bohemian style outfit ideas at your fingertips, your wardrobe will never be the same. So go ahead, indulge your inner boho goddess, and start creating unforgettable bohemian outfits that express your unique spirit and passion for life.
Other Posts You May Like
If you're looking to explore more fashion inspiration, check out our curated list of the Most Stylish Affordable Resort Wear Finds. Elevate your wardrobe with these chic and budget-friendly options perfect for your next getaway or outdoor adventure.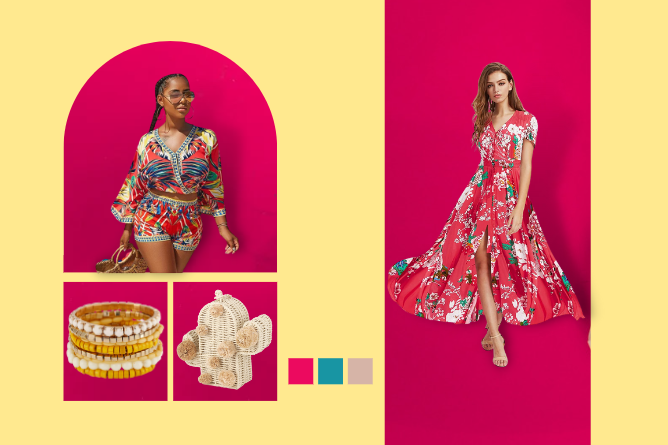 Prepare for your next sun-soaked escape with our Must-Have Beach Wear Essentials that'll rock your next vacation. For more beachy-chic fashion inspiration, dive into our curated selection of these trendy and versatile pieces.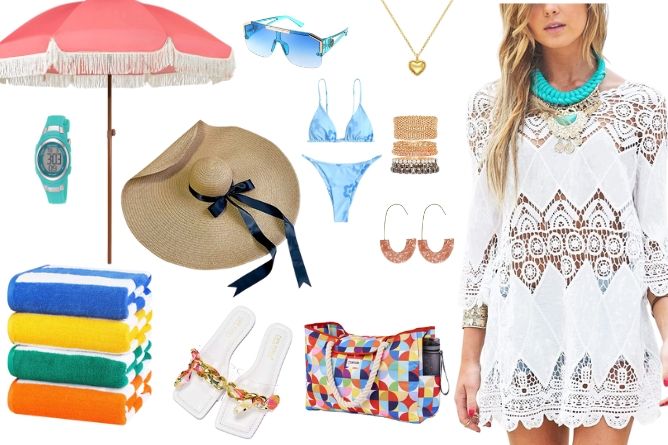 If you're loving the boho vibe and want to incorporate more color into your wardrobe, be sure to check out our 22 Gorgeous Pink Outfit Ideas for All Occasions post here. These fabulous ensembles will inspire you to play with shades of pink, from blush to fuchsia, and effortlessly elevate your bohemian style.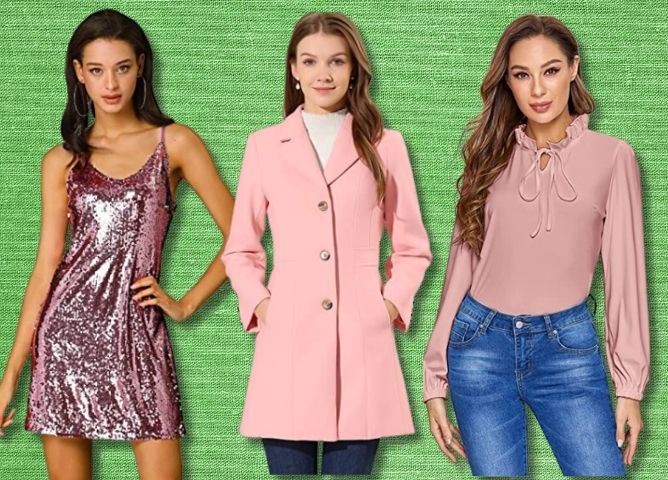 Embrace your boho style even further by exploring our collection of 25 Festival Outfits to Look Your Best While Dancing the Night Away. These vibrant and fashionable ensembles will help you channel your inner bohemian goddess while you enjoy the music and atmosphere of your favorite festivals. Get inspired by our festival-ready outfit ideas, and you'll be dancing the night away in effortless, free-spirited style.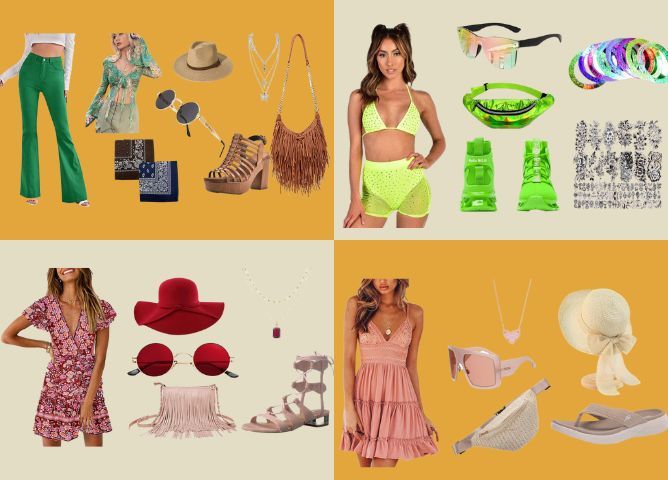 Comments