This post may contain affiliate links, please see our privacy policy for details.
Wake up and smell the tulips! Spring is here, followed closely by Easter - hurray! If you're looking for ways to enthuse your little bunnies with festive fun, look no further. We've found 21 egg-cellent Easter games for kids that'll have them hopping around in happiness all day. From searching high and low for eggs during a hunt to some classic board game action – our list has something special just right for everyone this Easter holiday season.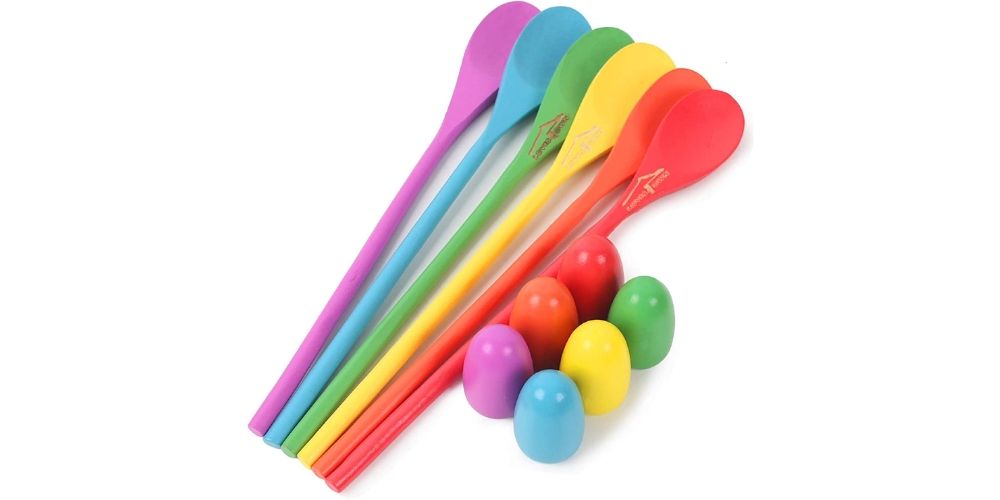 Get your kids off the couch and into a fun, classic relay race with this Egg Spoon Race Game Set - no egg left behind! Place them onto teams, have 'em skillfully scoop up their plastic eggs with provided spoons in hand, and watch as they scurry to bring home sweet victory. Premium quality wooden materials are used for each spoon & egg that's been thoroughly tested for safety-guaranteed silliness so the little ones can compete without worry! Perfect size makes it perfectly suitable even for toddlers; let the mini yeet battles begin!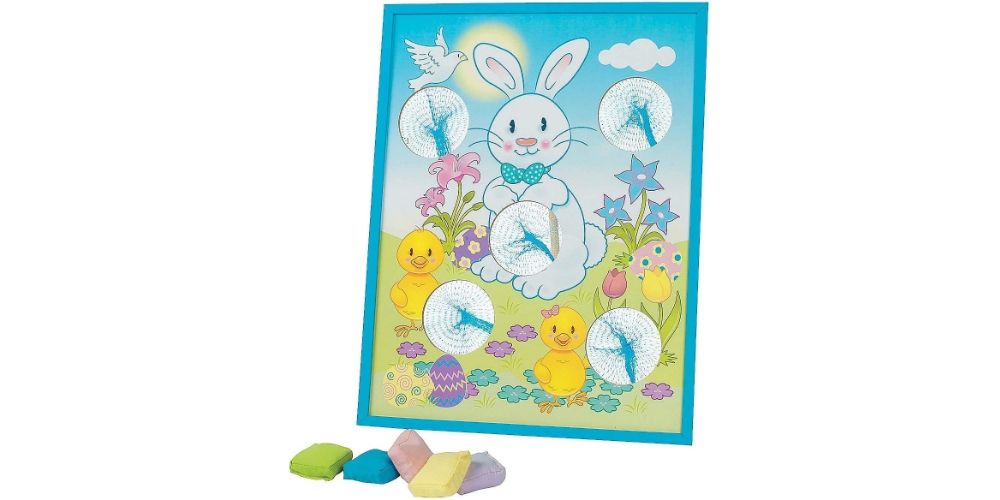 This adorable, wooden Bean Bag Toss Game is sure to provide hours of entertainment - whether it be at an outdoor Easter celebration or simply in the comfort of your own home. Perfect for all ages, challenge friends and family members to bunny hops their way toward victory with five different bean bags and a prize up for grabs when you can get them into the netted holes! One of the very best easter games out there – enjoy this eggcellent game today!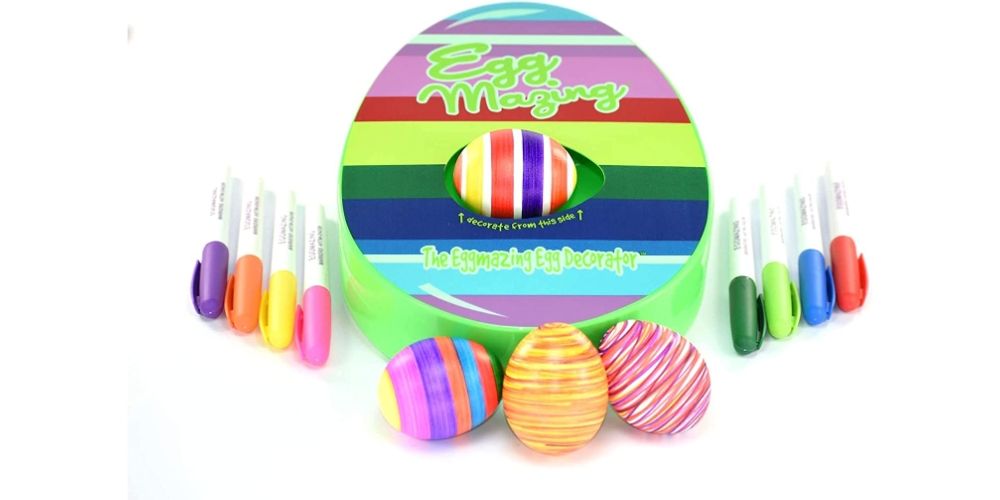 Keep your kids hopping with happiness this Easter as they create their own colorful masterpieces! With an egg decorating kit, let creativity take the reins and watch those eggs get colored up in no time.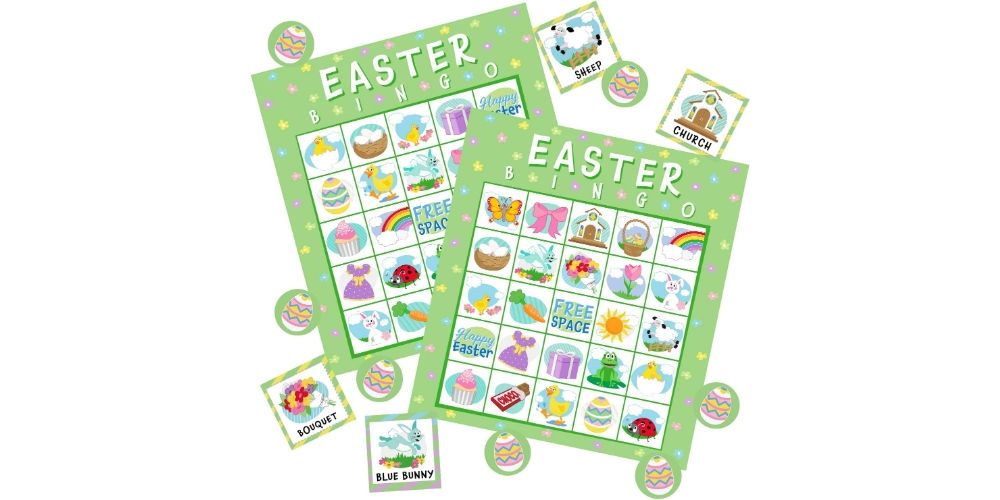 Get in the Easter spirit and try your luck with an Easter twist on classic bingo. Complete with 28 cards and a spinner, it's the perfect indoor game to keep everybody entertained during these joyful celebrations!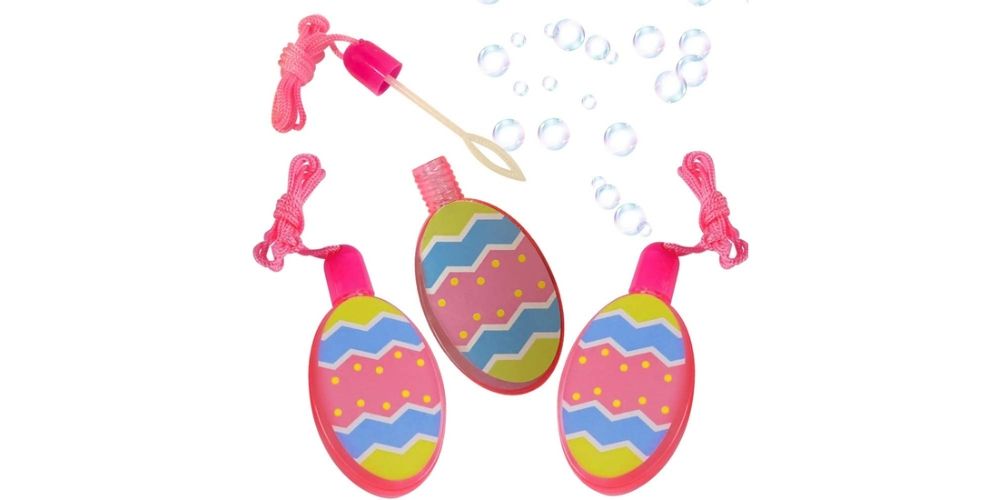 Transform your backyard into a whimsical wonderland this Easter with the magical Egg Bubble Wand Set! Featuring an egg-shaped design and beautiful colors, each twist-top lid has its own bubble wand attached so you can create dazzling bubbles in no time. Plus they make perfect additions to any Easter basket or party favor - the little ones will be delighted by these delightful surprise eggs filled with 3.5" bubbly fun! And don't worry about carrying them around easily during all that hopping around; every bottle comes complete with 24" lanyard for easy transport – endless hours of enchanting outdoor adventure await!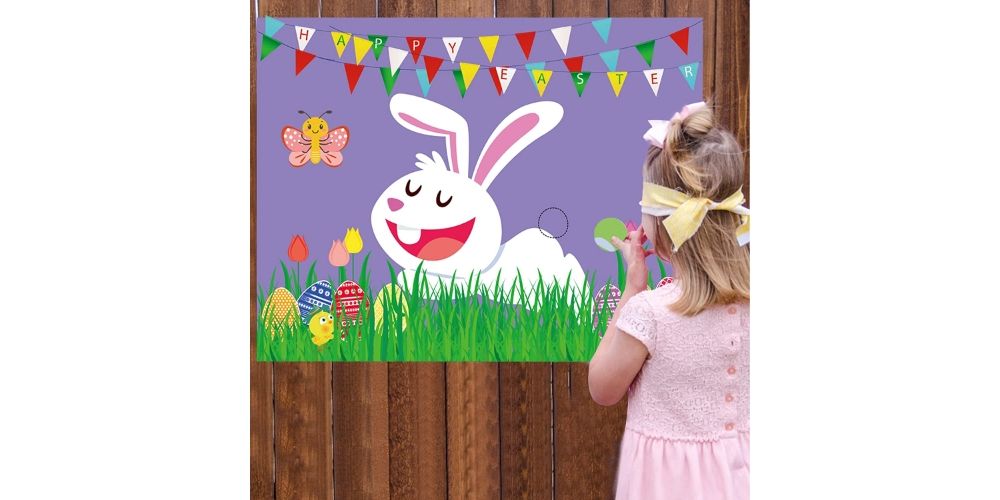 Get everyone in the Easter spirit with this classic game taken to bunny level! With a cute rabbit design, kids of all ages join forces and hilariously attempt to stick their tails on target - how way off can they go? And don't worry about losing pieces—Pin the Tail on Bunny is made of durable paper that easily stands up for replay. Ready, set... pin away!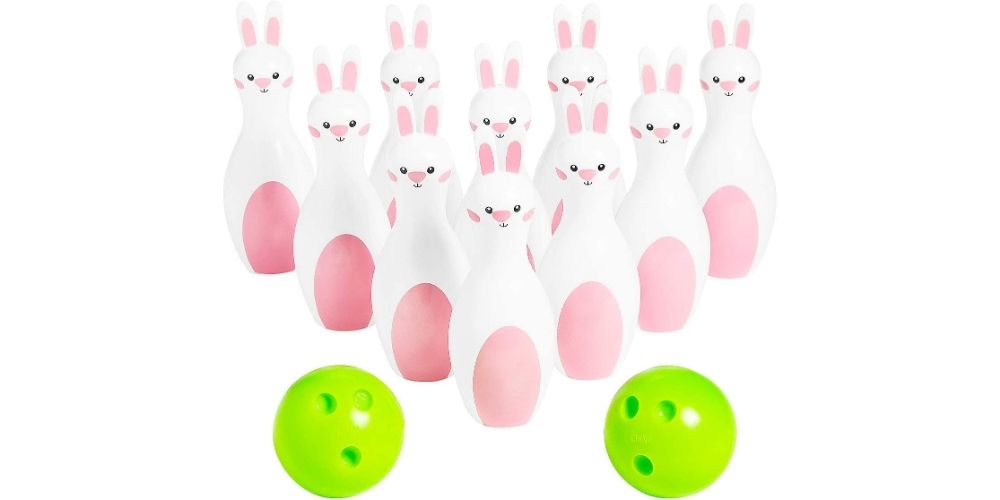 This bunny bowling set is what your next easter eggs hunt or party needs! Get everyone excited when they take over the alley, as 10 laughing bunnies and two cheerful green balls roll down. It's sure to be an unforgettable holiday experience - no pins spared!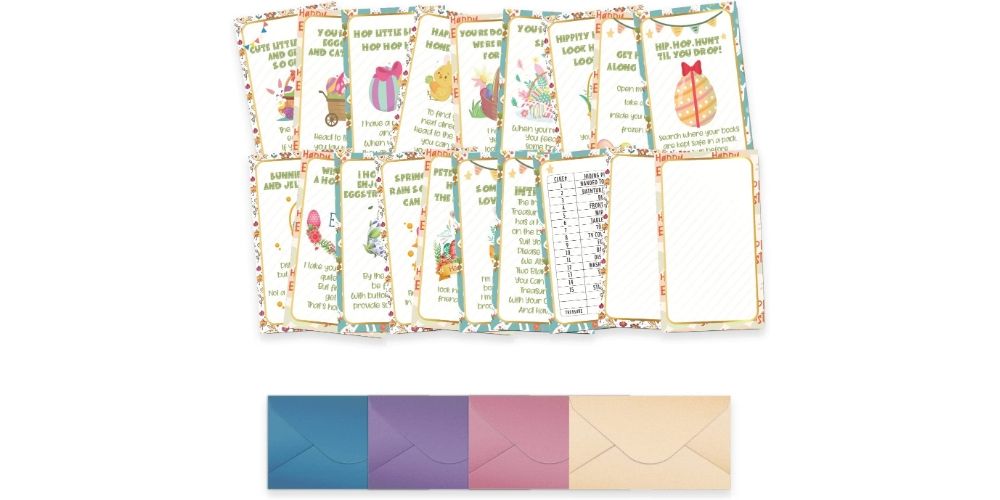 Make Easter egg-cellent with this fun and thrilling game that includes wacky clue cards, hidden eggs, and a treasure hunt! Kids will have so much merryment as they search all around the house for their special surprise. And because it's designed to be an indoor activity, you don't need bunny weather outdoors - just Easter baskets filled with goodies at the end of each clue or one large basket when everyone is done! This interactive adventure can even get younger kids involved in some festive easter action. Enjoy your holiday weekend without hopping madly about by adding these super silly games into the mix!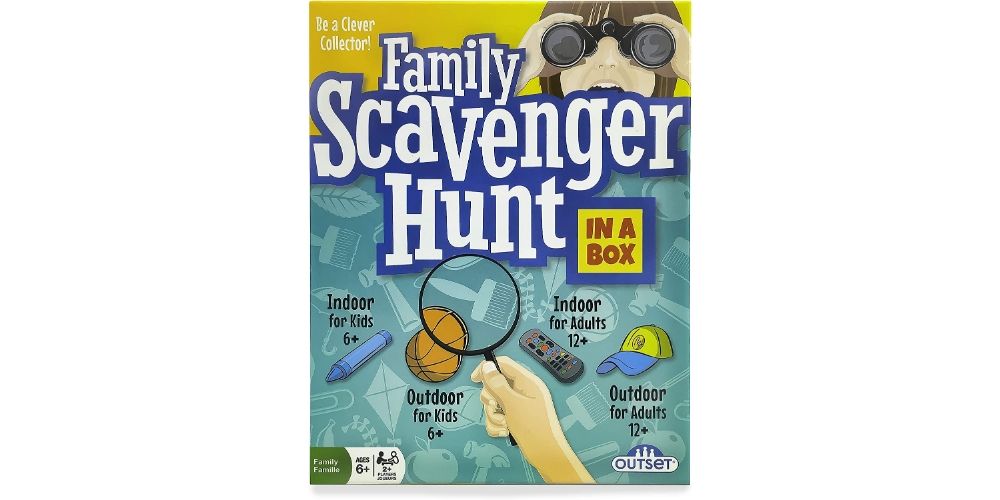 Keep your kids' imaginations running wild with this outdoor adventure! This scavenger hunt gives them the opportunity to explore and discover, as well as partake in fun activities. Put their detective skills to the test - it's time for an exciting journey!
Get ready to hop into springtime with this adorable Bunny Ears Ring Toss! This festive game comes complete with two sets of ears hats and twelve colorful rings, making it perfect for Easter-themed family fun or wacky classroom activity. Everyone will have an eggcellent time having some tosses outdoors during the hunt OR going wild indoors - no matter where you play, get hopping on your ring tossing adventure today!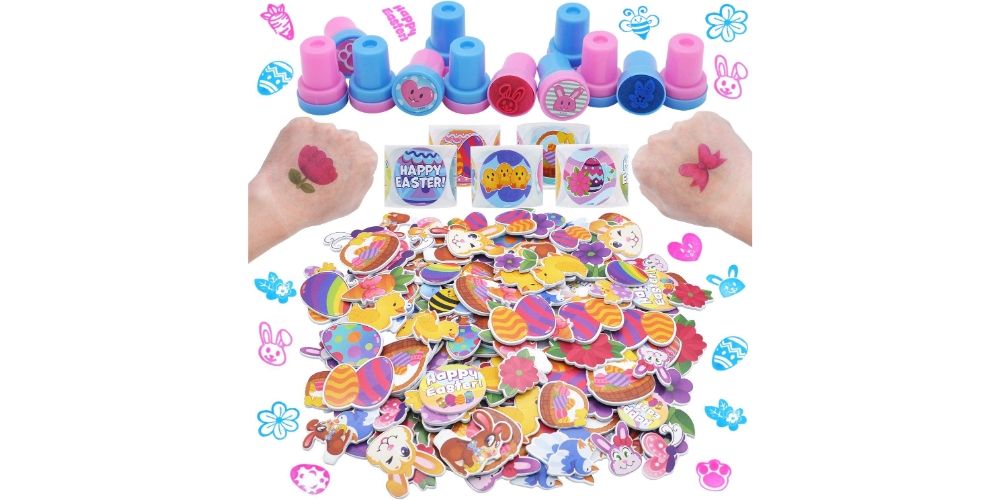 Fire up the fun this Easter with this awesome Egg Sticker Set! With 280+ foam stickers, 120 temporary tattoos, and 24 stampers, kids can create their own festive decorations or play some crafty games. Who will be able to spot all of their friends' eggs? Get your set now for a holiday full of creativity and smiles.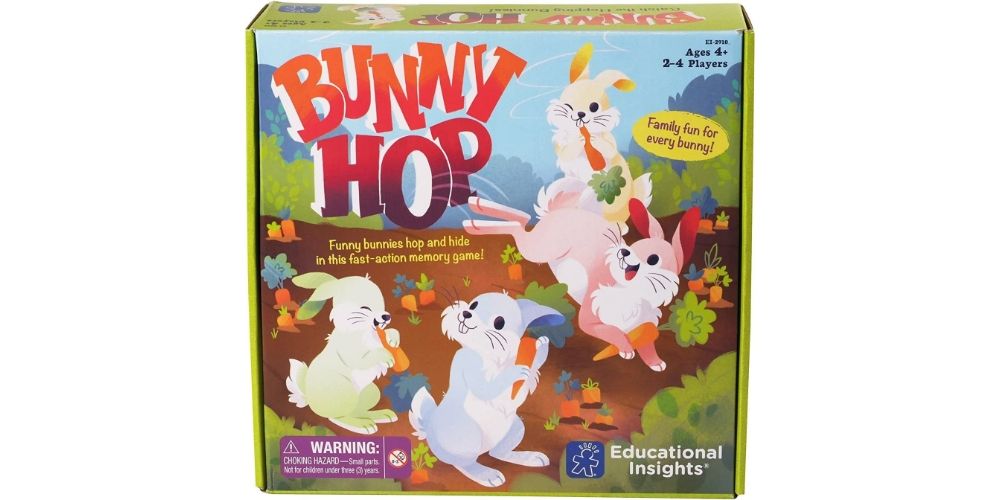 Bunny Hop lets you and your little one bond as they practice their strategy, memory skills, and fine motor movements (and even learn a few colors) while trying to collect bunnies. Roll the die, and press any matching-colored bunny - but remember which ones have been pressed so that hopping doesn't go unnoticed. The first player to take home all of the bunnies wins bragging rights – plus hours of interactive family play time sure to put smiles on everyone's faces.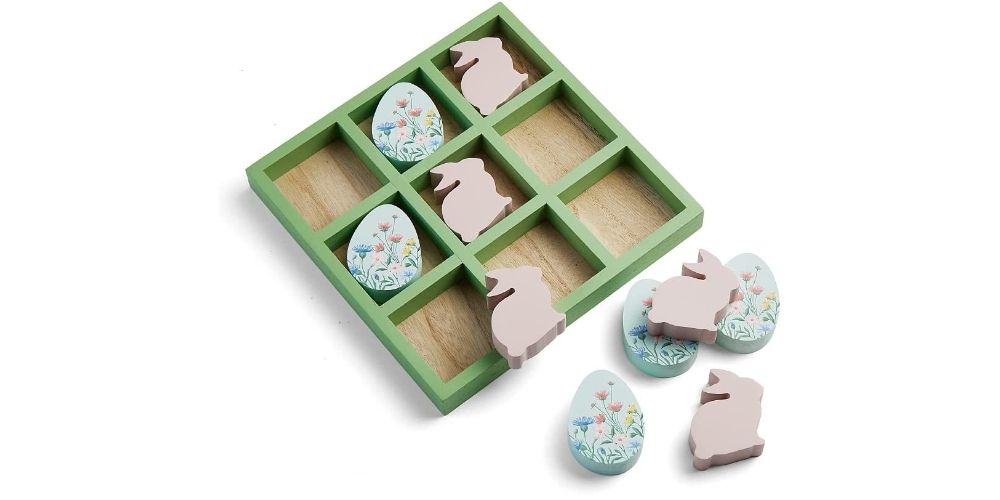 Test your strategy skills and bring some family fun to the festivities by playing this festive, bunny & egg-themed tic tac toe game. Perfect for any home décor: The wooden rabbits and eggs are both elegant enough to add charming style on coffee tables or desks - plus they're so smooth and durable you'll be able to enjoy them again next spring!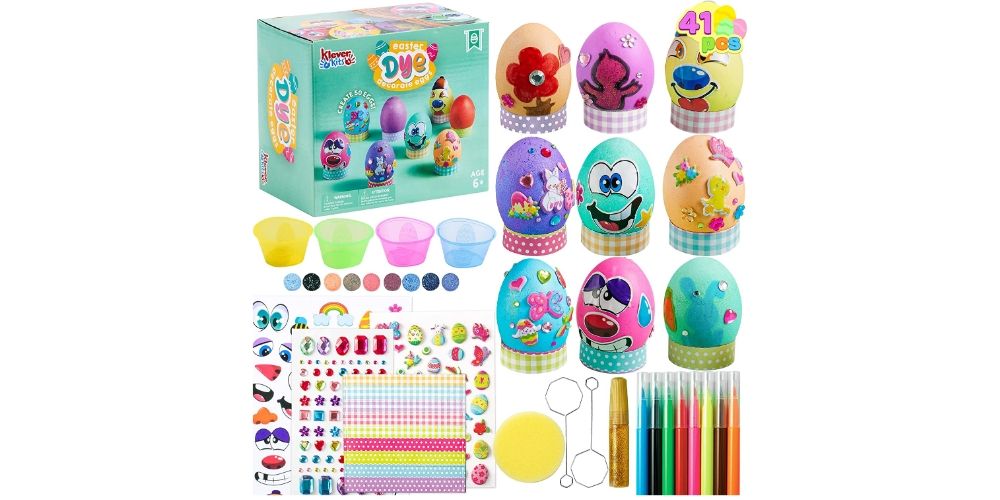 Let the egg-cellent Easter games begin by letting your kids flex their creative muscles with this awesome craft kit! Whether they want to turn plastic easter eggs or hardboiled eggs into works of art using eco ingredients, 9 vibrant dye cups, and 8 soft tip color pens or customize them with a variety of stickers like rhinestones, emojis, and 3D decorations - it's all possible with this fun easter decorating set. With an easy step-by-step instruction sheet included, they'll be able to show off their finished products on the cute little stands provided!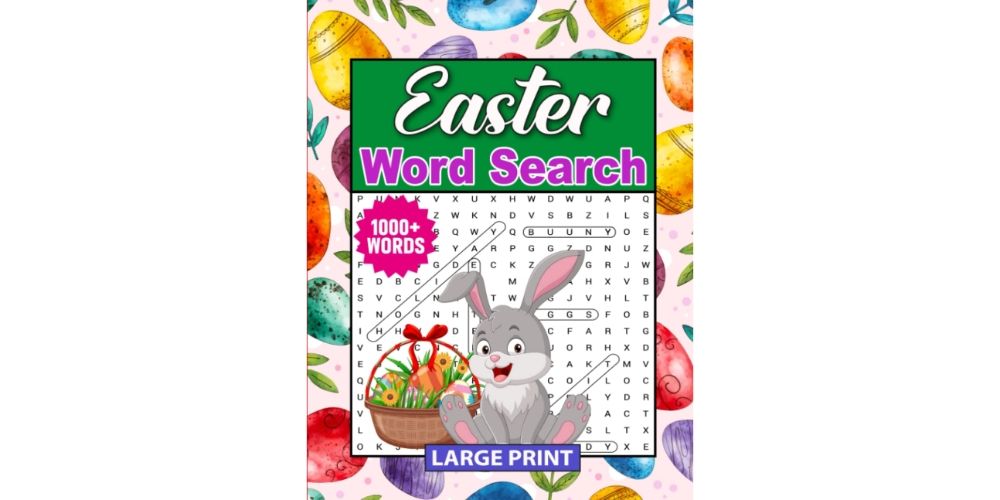 Get ready to hunt down some bunny words! Kids can sharpen their vocab skills and explore the hidden mysteries of Easter with this exciting word search book. From eggs to baskets, candy to bunnies; there's something for everyone in these fun-filled puzzles.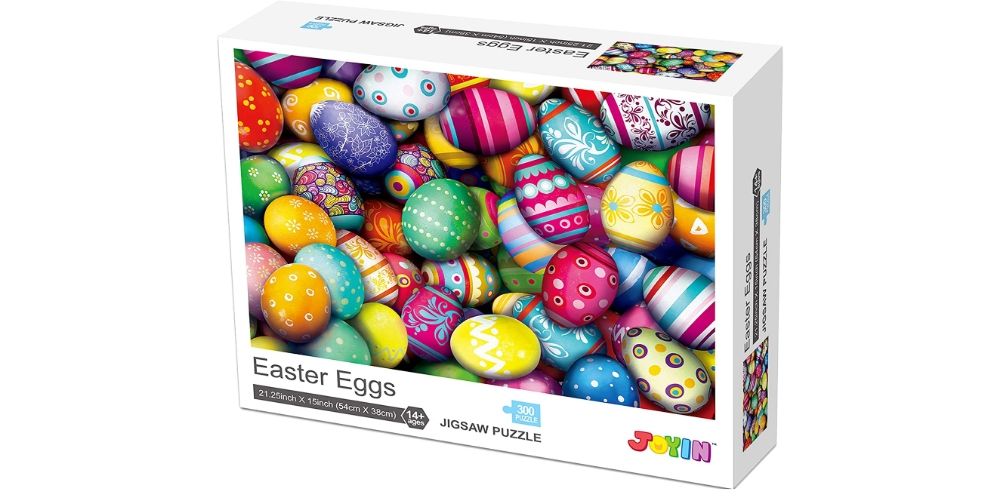 Gather the family for a fun, egg-citing activity over Easter - a 300-piece jigsaw puzzle of colorful Easter eggs theme! This premium quality recycled material game measures 21.25 x 15 inches when put together, making it perfect to enjoy with kids or just unwind on your own. Think you can stitch all the eggs in time?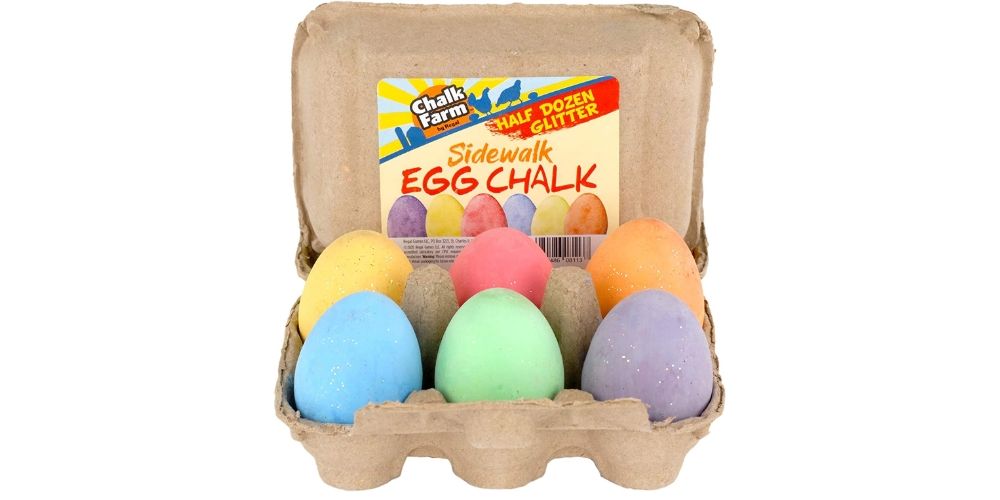 Forget the traditional Easter egg hunt! Let your kids create magical chalk masterpieces with this fun and glittery Egg Shaped Sidewalk Chalk set. It comes in 6 dazzling colors, so they can express their creativity limitless - be it drawings on a sidewalk or inside the classroom. The easy-to-hold eggs make playing games such as hopscotch even more enjoyable!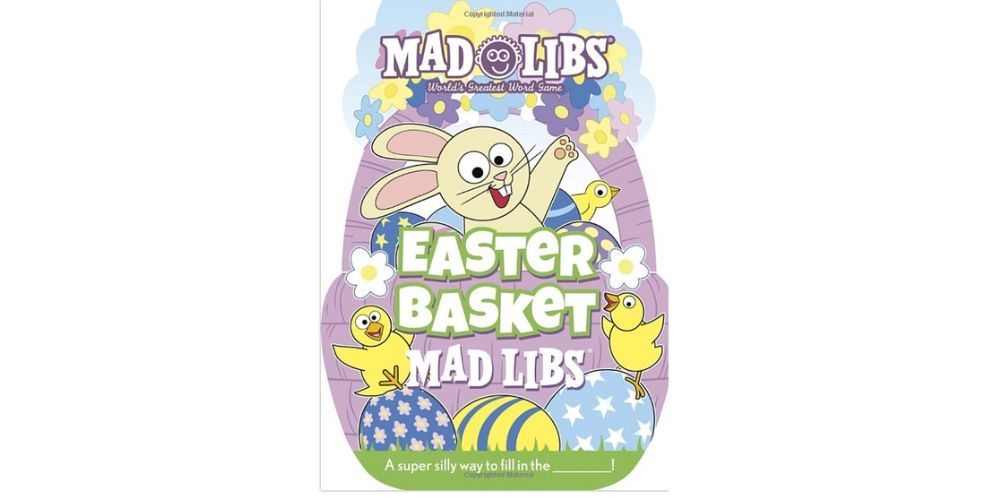 Get into the Easter spirit and join in on the fun game! Kids can sharpen their grammar skills while having a blast with this whimsical Mad Libs game. With an egg-cellent way to practice vocabulary, it's no yolk that these games will be surefire winners for all ages.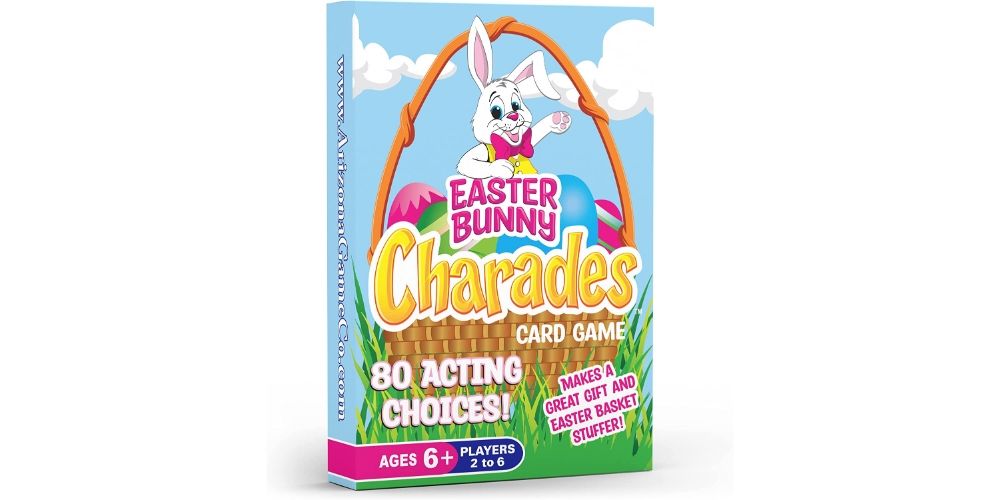 Get the whole family together for some friendly competition with Easter Bunny Charades. With 40 game cards featuring 80 acting choices, you can have a blast pretending to be carrots, bunnies, and more – all without reading required! Perfect as part of your holiday gift shopping or just for some festive fun on its own - it's sure to brighten up any egg-cellent gathering.
Kids can enjoy hours of fun with this fantastic sticker activity book that includes mazes, coloring pages, and over 50 puffy stickers. Hunt for hidden objects in delightful Hidden Pictures puzzles or decorate eggs while creating a colorful scene - the possibilities are endless. Get ready for some joyful Easter festivities with this excellent gift idea!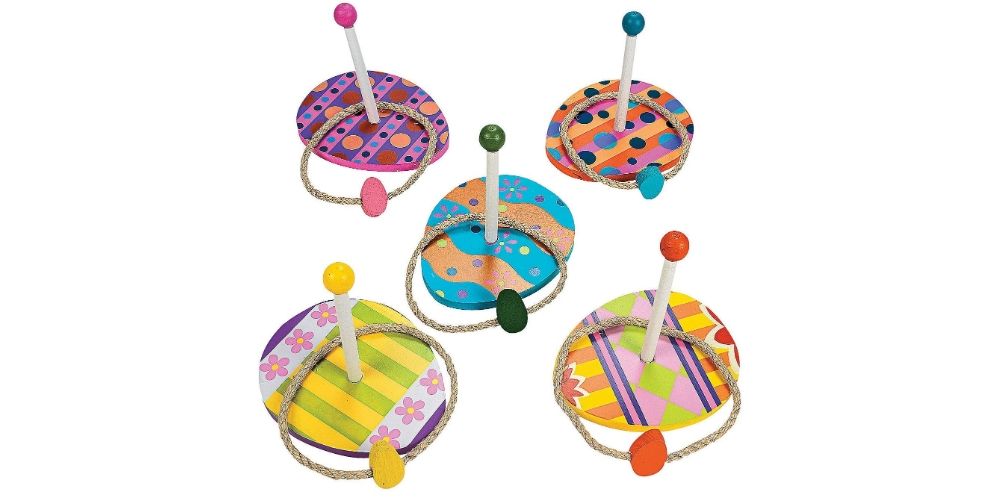 This fun and easy-to-play game is perfect for both indoor and outdoor settings. The set includes a wooden board with Easter egg cutouts and colorful rings for tossing. The objective of the game is to toss the rings onto the eggs, with different point values assigned to each egg. The first player to reach a predetermined point total wins. This game is great for improving hand-eye coordination and is suitable for kids of all ages.
Final Thoughts
This spring, bring some extra fun and excitement to your family gatherings with these super silly Easter games! From the Bunny Ears Ring Toss Game and Easter Egg Sticker Set to the Bunny Hop Memory Game, there are plenty of opportunities for you and your kids to get creative. And if that wasn't enough, don't forget about our crafty recommendation - the Easter Egg Decorating Craft Kit is a great way for children of all ages to show off their artistic skills. Whether indoors or outdoors, let's make this season memorable by bringing laughter into our lives through playful activities!
Comments