This post may contain affiliate links, please see our privacy policy for details.
The kitchen sink is one of the busiest areas in any home, and it can quickly become cluttered and disorganized. If you're tired of constantly searching for that elusive scrub brush or constantly knocking over your dish soap bottle, it's time to invest in a kitchen sink organizer. Not only do they keep everything in its place, but they can also add some style to your kitchen. Here are 23 cute kitchen sink organizers that will make your life a lot easier!
Keep your dish soap, scrub brush, and sponges organized and in one place with a Sink Caddy. This one is made of durable plastic and features a unique flower‑shaped brush for scrubbing, plus plenty of storage space for all the essentials you need to keep dish soap, sponges, and brushes in order.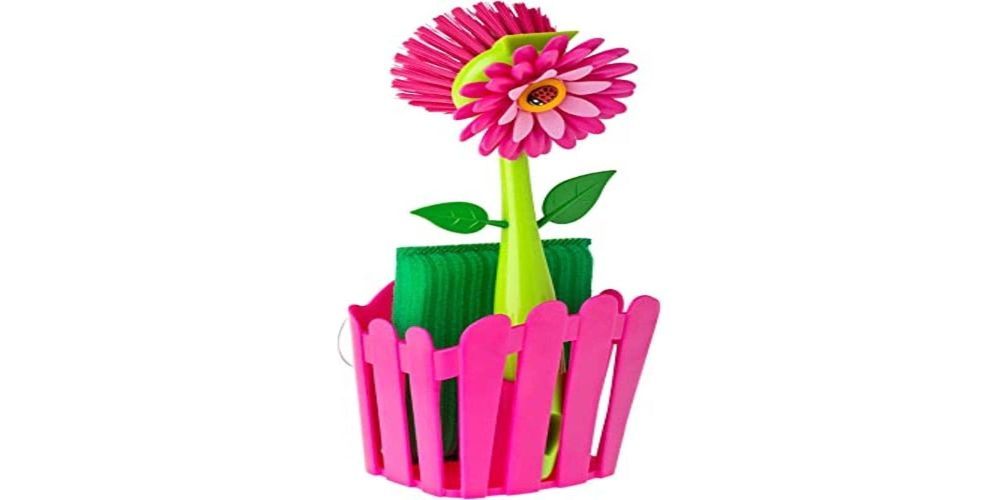 5-Star Review: "Love it. Bristles don't break off and it looks very pretty" - RMP
If you're short on counter space, an Over-The-Sink Shelf can be a game-changer. This cute find is made of wrought iron and provides plenty of space for your dish soap, sponges, and other kitchen items.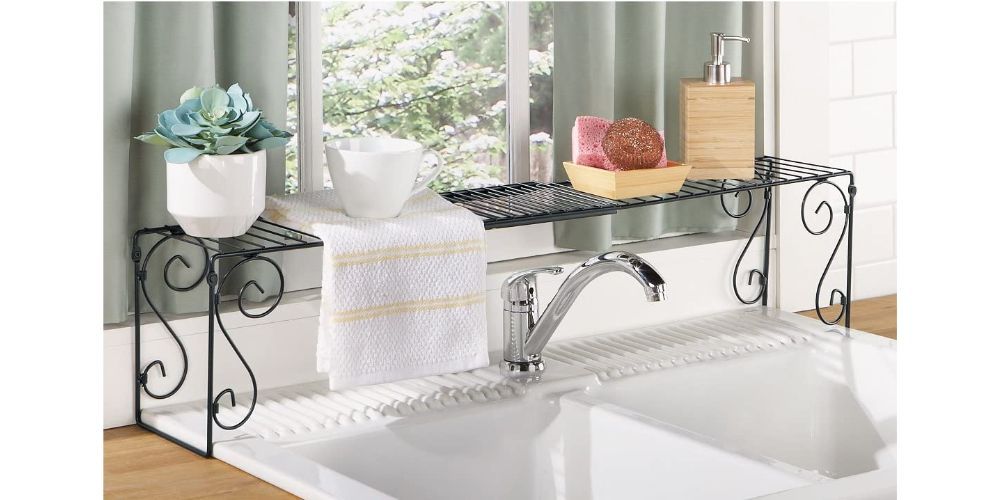 5-Star Review: "It's exactly what I wanted. Perfect for my small kitchen. Easy to assemble. Fast shipping. Perfect height, priced right." - Kim
If you're short on counter space, a Dish Drying Rack that fits over your sink can be a lifesaver. This one is made of rust-resistant stainless steel and has plenty of space for your dishes.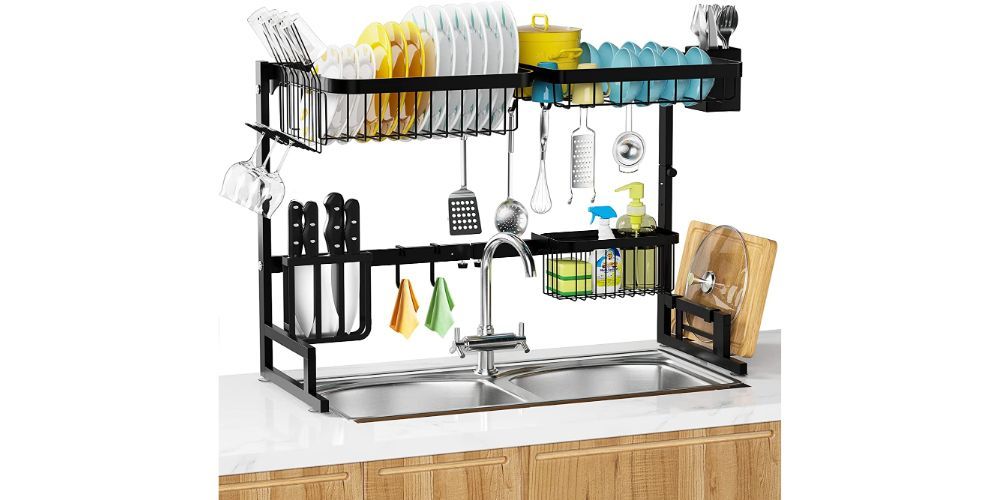 5-Star Review: "Perfect organizing and space saver for my apartment! Easy assembly. No holes or anchors in the wall. Very pleased. ;)" - Monica Butts
If you have a lot of cleaning supplies, an Under-Sink Storage Unit can help keep everything organized. This one has slide-out wheels and can hold up to 80 pounds.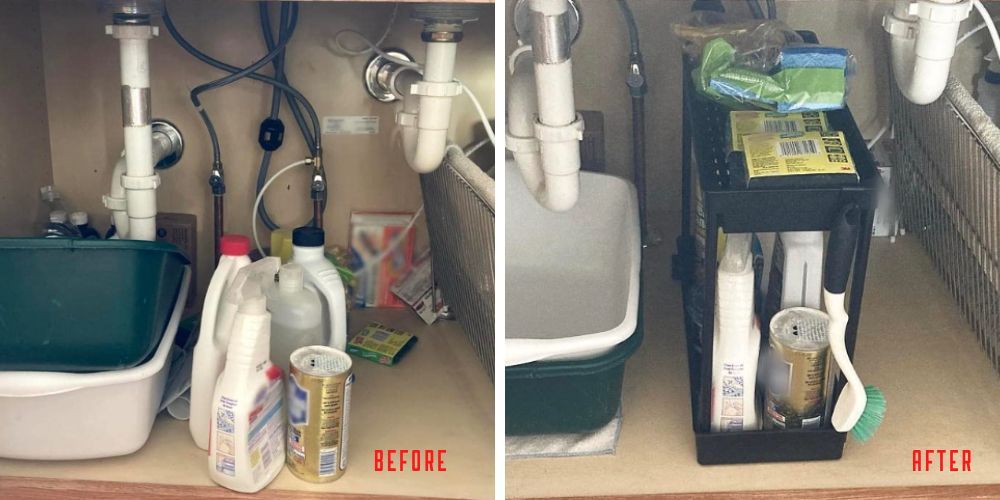 5-Star Review: "These are great. Was able to get a lot more space under my kitchen sink - no more clutterness. Will probably order more for my bathrooms." - Judy Nellis
Sick of your sink looking like a mess? Get organized with this adorable Penguin-Shaped Soap Dispenser! This durable, unbreakable plastic design is the cutest addition to any kitchen and will make sure all your essentials stay right where you need them - no more refilling that soap bottle every hour.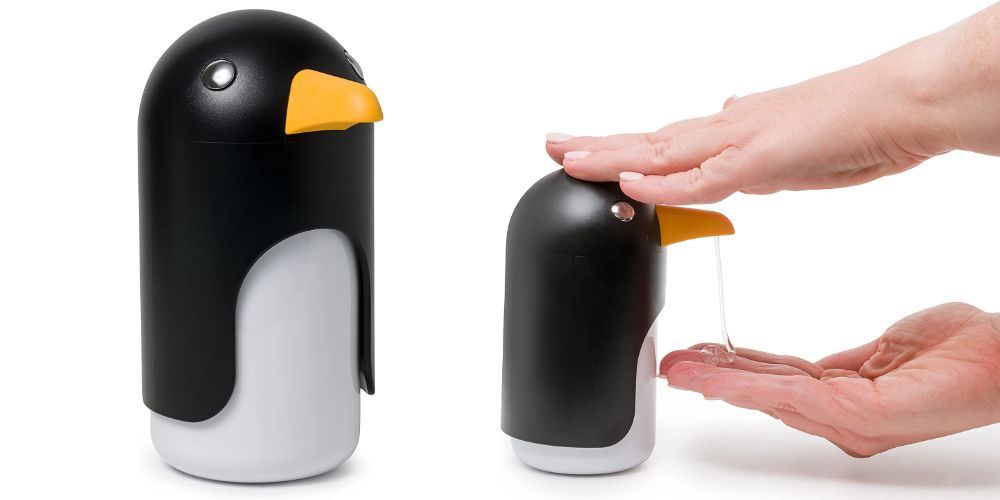 5-Star Review: "It's adorable and it works perfectly fine" - K. M
Get your kitchen organized with this space-saving Expandable Sink Shelf! This handy gadget is made of sturdy metal and expands to fit the size of any sink. With its versatile design that can be placed both horizontally AND vertically, you not only have a neat storage solution for all those cleaning products – it even comes complete with towel drying racks so dishcloths and rags will dry in no time!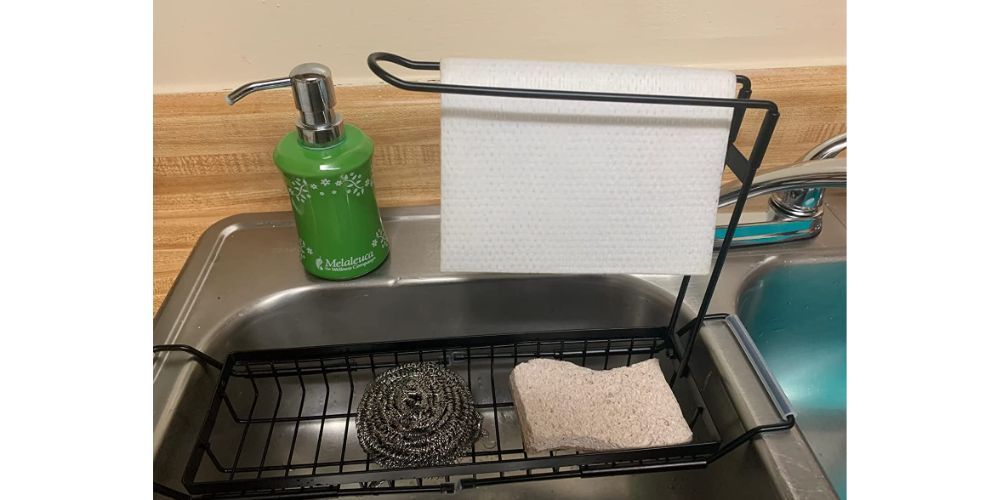 5-Star Review: "Really great for the low price tag" - Khristi A. Hassenzahl
Upgrade your kitchen game with one of these super absorbent Dish Drying Mats! With 29 designs to choose from, you'll love having a quick and easy way to keep countertops dry while making cleaning up after dinner ultra stylish. These little guys can soak up four times their own weight in water - talk about impressive!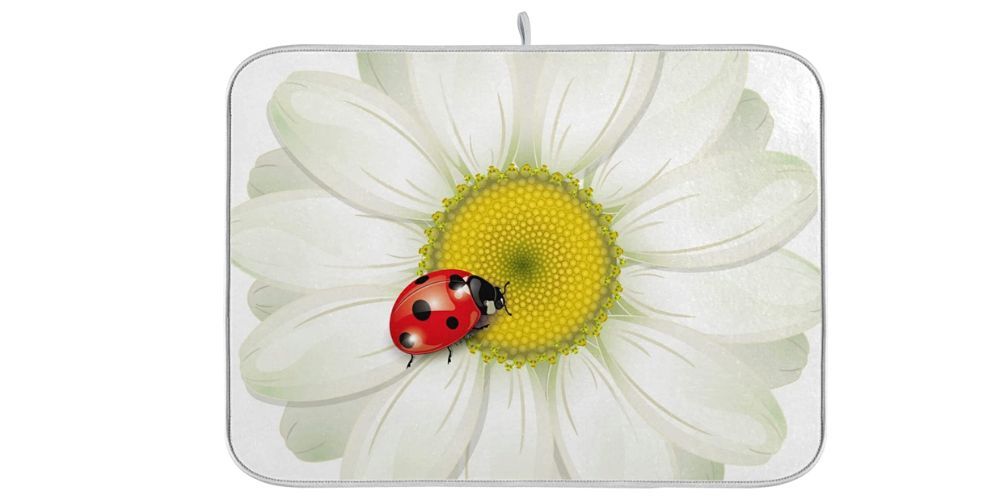 5-Star Review: "Was happy with my Tarity dish drying mat. It was size and color stated. Has good thickness to it. I would recommend." - JC
This Over-the-Cabinet Wire Storage Basket is the perfect solution for keeping your cleaning supplies, dish brushes, washcloths, and hand towels organized inside your kitchen or bathroom cabinets. The open wire design allows you to see what's inside the basket, making it easy to find the dish brush or sponge you need, even if it's buried at the bottom.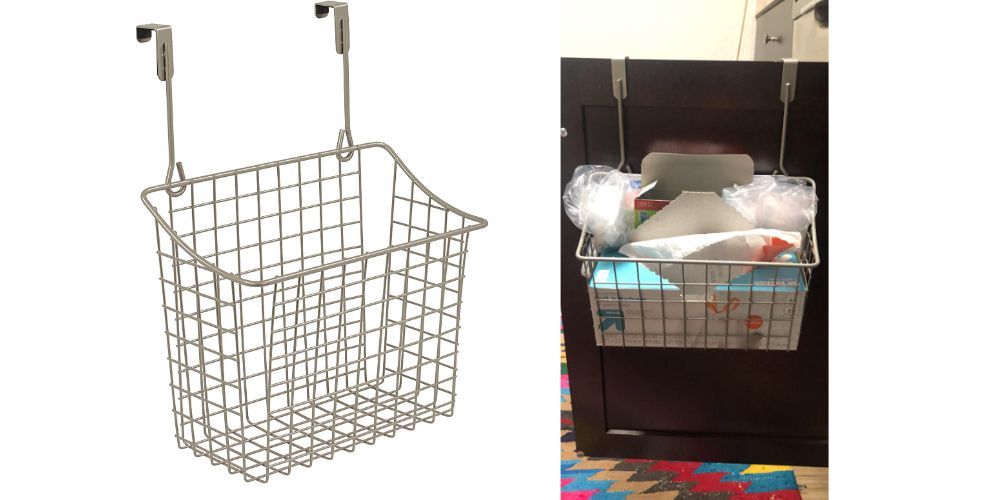 5-Star Review: "I really like this product. It's perfect for my small kitchen that doesn't have much space." - Lena
If you're tired of dealing with a messy kitchen sink area, this adorable set of 2 Sink Sponge Holders is just what you need! With its cute kitty face design and hanging adjustable handy strap, this sponge holder can be easily buckled around the faucet or put on a hook, saving space and keeping your kitchen and bathroom organized and tidy.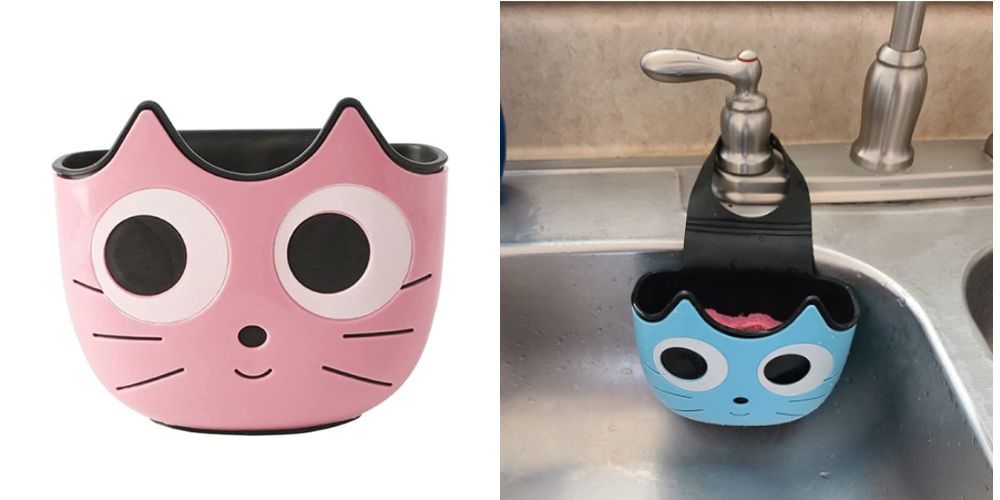 5-Star Review: "I bought these sponge holders as a gift for a friend who is a cat lover after she fell in love with mine! I've had mine for 9 months and they are very sturdy and practical, plus very cute! :)" - Susana Slais
With its tall outer rim walls, this Lazy Susan prevents items from falling off and helps keep them in place while rotating, making it easy to find what you need and share with others. The non-skid surface on the turntable is molded into the platform for added durability, so you never have to worry about your items falling off. Plus, it's easy to clean, so you can keep your under-sink area looking neat and tidy.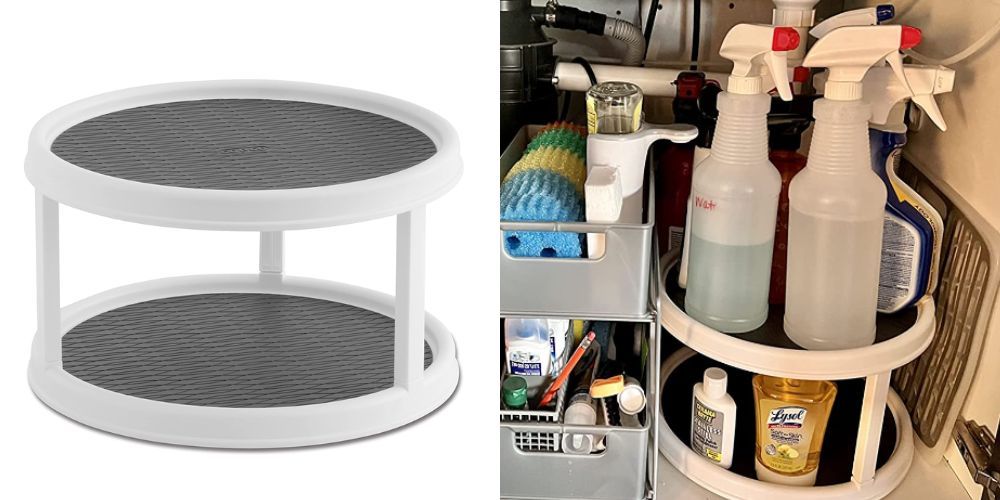 5-Star Review: "This worked perfectly under my kitchen sink! Even gave me more space on the bottom shelf for more items in the future! Very easy to assemble also." - Kim Hanson
This under-counter pull-out Recycler is the perfect in-cabinet recycling trash can, helping you keep your kitchen clean and tidy while also making it easy to sort your waste.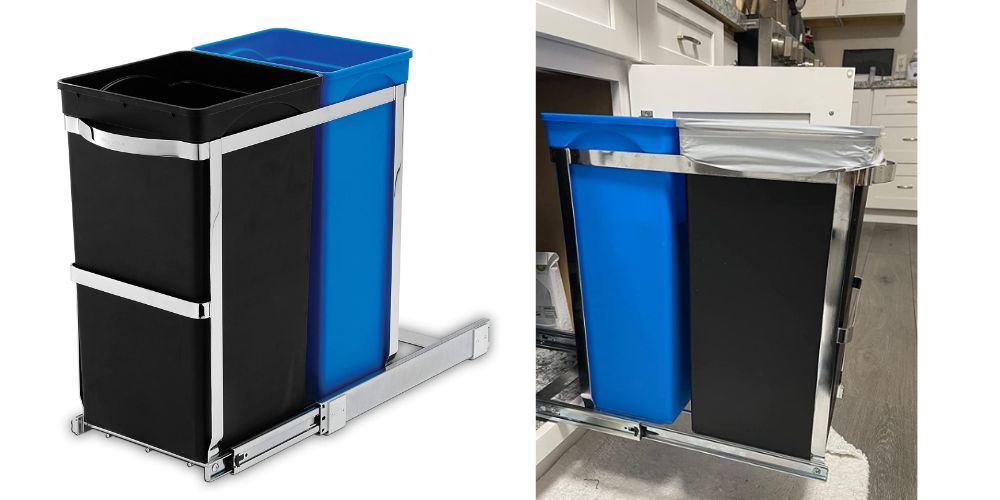 5-Star Review: "Perfect solution for my small kitchen w/ limited space. And buying refurbished made it an easier choice. The contents of the box were like new - all parts, all paperwork. The only sign it was refurbished was the box being marked up and taped up a bit. Highly recommend." - Michael Beatrice
With its elegant design and sturdy construction, this Dish Rack offers an efficient way to keep your dishes, utensils, and other items safely in stock without taking up too much space. The elevated design of the rack helps drain water directly into your sink, eliminating the hassle of having to clean up extra messes. Plus, its sleek stainless-steel finish is both durable and stylish, making it the perfect addition to any modern kitchen.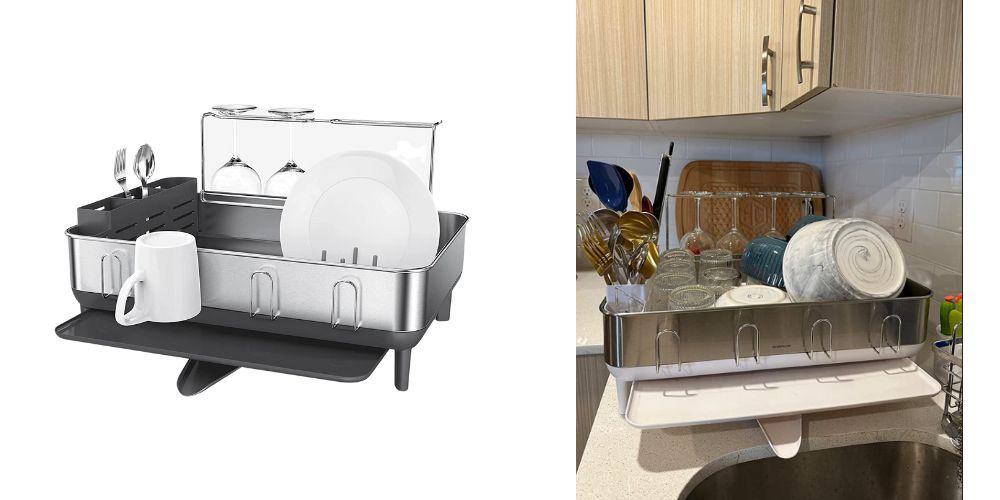 5-Star Review: "Love it. Fits the space perfectly. Lots of utensils space. Love how can direct spout" - Rich K
If you have a double sink, a Sink Divider Protector is a great way to protect the divider from scratches and dings. This type of protector is usually made from silicone or rubber and sits on top of the divider.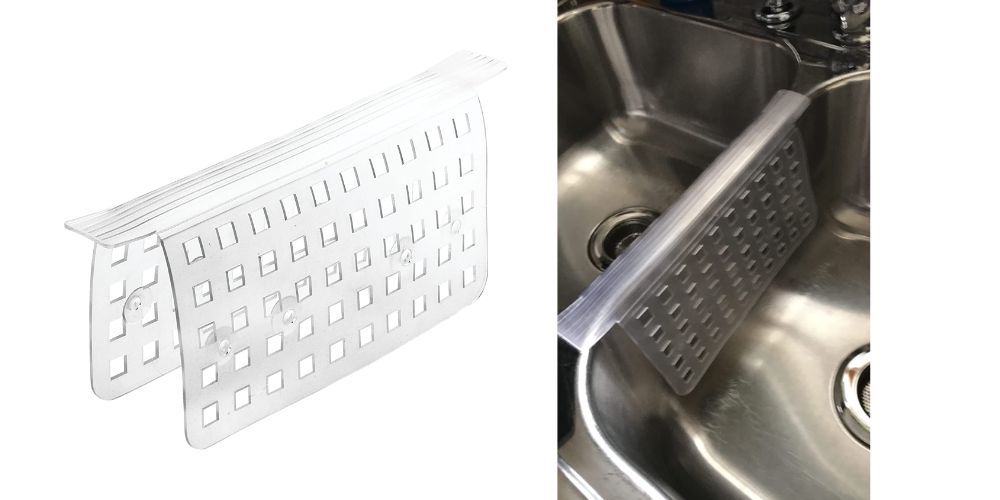 5-Star Review: "This one works just fine. After trying the other one on the site with the flower-like design I can say this one is much better. The suction cups work well and the top part is long enough to protect the sink. Good purchase. I would buy this again." -
Suzyt29
Reviews in this blog post have been edited for clarity and/or length.
Comments