December is a great month to shop for the holidays, and Amazon is a one-stop shop that can provide you with everything your heart desires. To help out, we've scoured the site and found some of the best items available in December. From calendars to personalized gifts and more, these are our top 23 Amazon picks we tried and loved this month.
1. If you have a new bundle of joy in the family, then Pure's Baby Wipe Warmer and Dispenser is something you just have to try. Featuring 4 bright LED lights and adjustable dual heat settings that ensure a comfortably warm wipe every time, this device adds convenience to nighttime diaper changes. Its modern design allows it to blend in with your existing décor without looking out of place – perfect for parents who want to make sure their kiddo gets the best care possible! One of our top Amazon picks from December, the Baby Wipe Warmer deserves a space on your nursery's shelf!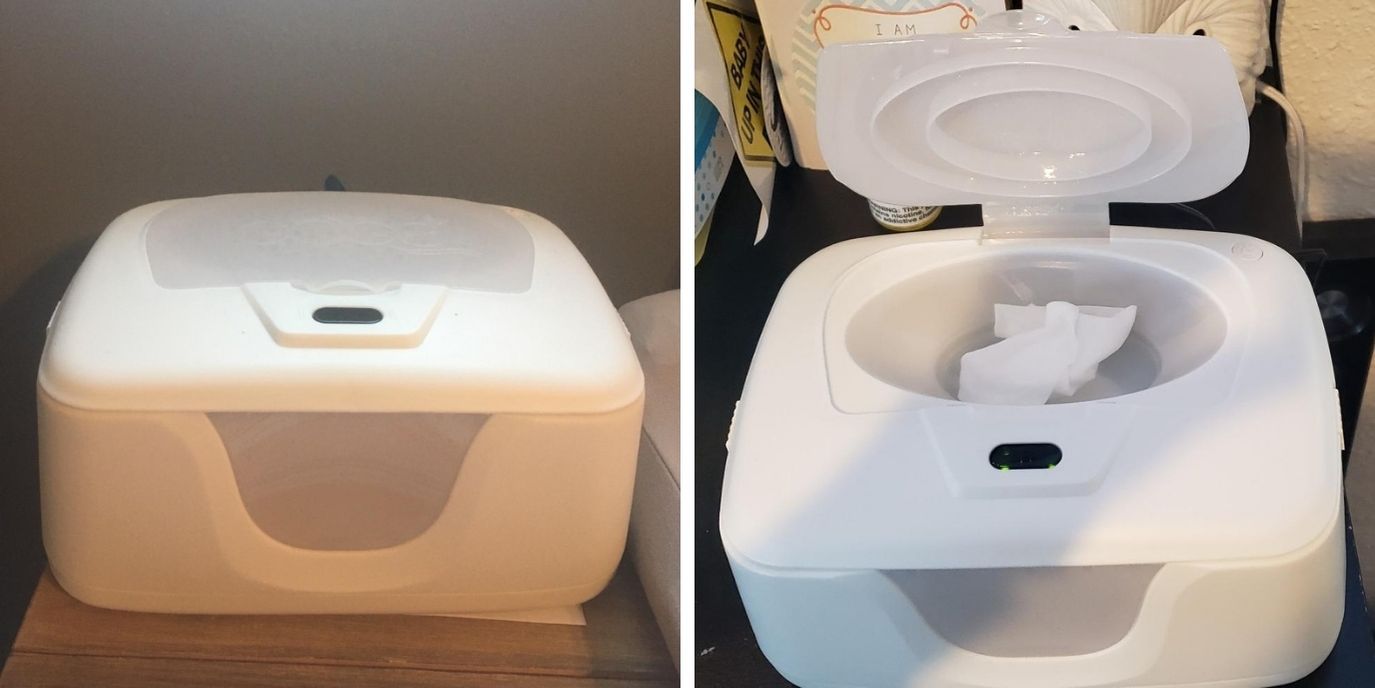 5-Star Review: "From birth my baby made it known he didn't like cold wipes on his tush. I ordered this and had it delivered by the time we were discharged and it has been my saving grace! It makes changing him a breeze and the warmth of the wipes comfort him, especially when he's made a messy diaper." - SHAVON P.
2. If you're looking for the perfect way to start off the new year on an organized note, our pick has just what you need! The Desk Calendar is here to help keep all your important info and tasks neatly in check. With its spacious ruled blocks, sleek design, and two bonus pages, it makes a great companion anywhere - be it on a desk or wall! And with additional features like a three-year reference calendar and days remaining panels, this trusted calendar is sure to come in handy while making any workspace look stylish.
5-Star Review: "This was my fifth year of purchasing this, it's hanging on the wall next to my bed to make me keep up with life :) it is very convenient, has lines in each box(day) it has plenty of space to write some extra notes and things to do, on the bottom you have a miniature all-year calendar for a quick review. I tried a few different brands that have some cute prints but ended up buying this one again. (That could be actually a good idea for this company to come up with different designs/prints to make it more fun. Only on the edge tho, so it doesn't mess with the perfectly made boxes)" – Beata White
3. For those looking to give a gift that stands the test of time, a personalized birthstone name necklace makes for the perfect present. Among our top Amazon picks we tried and loved in December, this stunning necklace is made of sterling silver and involves each hand-cut, hand-polished stone being carefully selected to represent the birth month of your special someone. With twelve different stones to select from for each month, plus a variety of font styles you can choose from, finding the perfect necklace to suit their individual style is easy. Not only does it make for a unique piece of jewelry that oozes elegance and charm, but it's also something they'll be able to keep forever as an eternal reminder of how much they mean to you.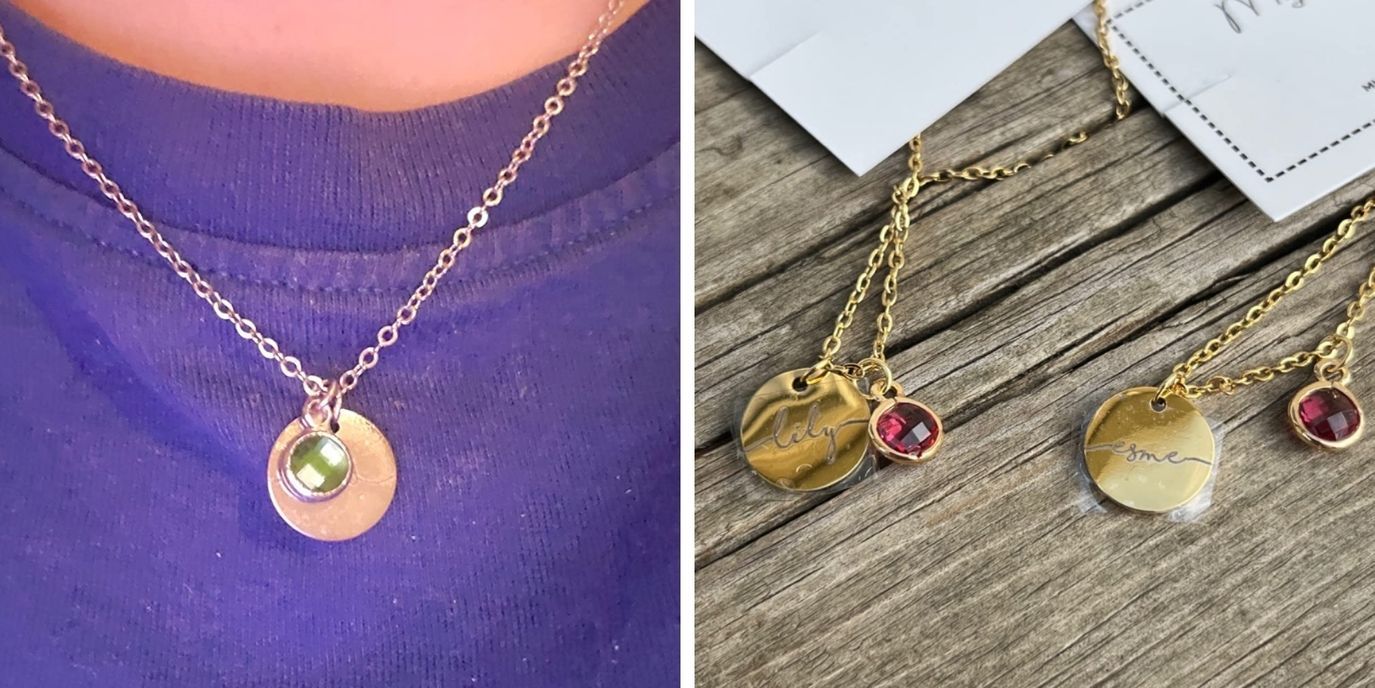 5-Star Review: "Perfect gift for my sister, her baby is 6 months and I think she will love this. A little on the small side but still very nice. Looks like good quality too" – Kimberlee
4. Is there anything better than wrapping yourself up in a cozy blanket as the temperature drops? December's top pick, the Throw Blanket, is here to provide exactly the level of coziness you need to make it through winter. This thick and fuzzy navy blue blanket is just begging to be snuggled up with; plus, it's made from high-quality materials so it'll be soft and lightweight enough to keep you comfy all season long! So grab a loved one and your Bedsure Throw Blanket – then sit back, relax, and let winter come.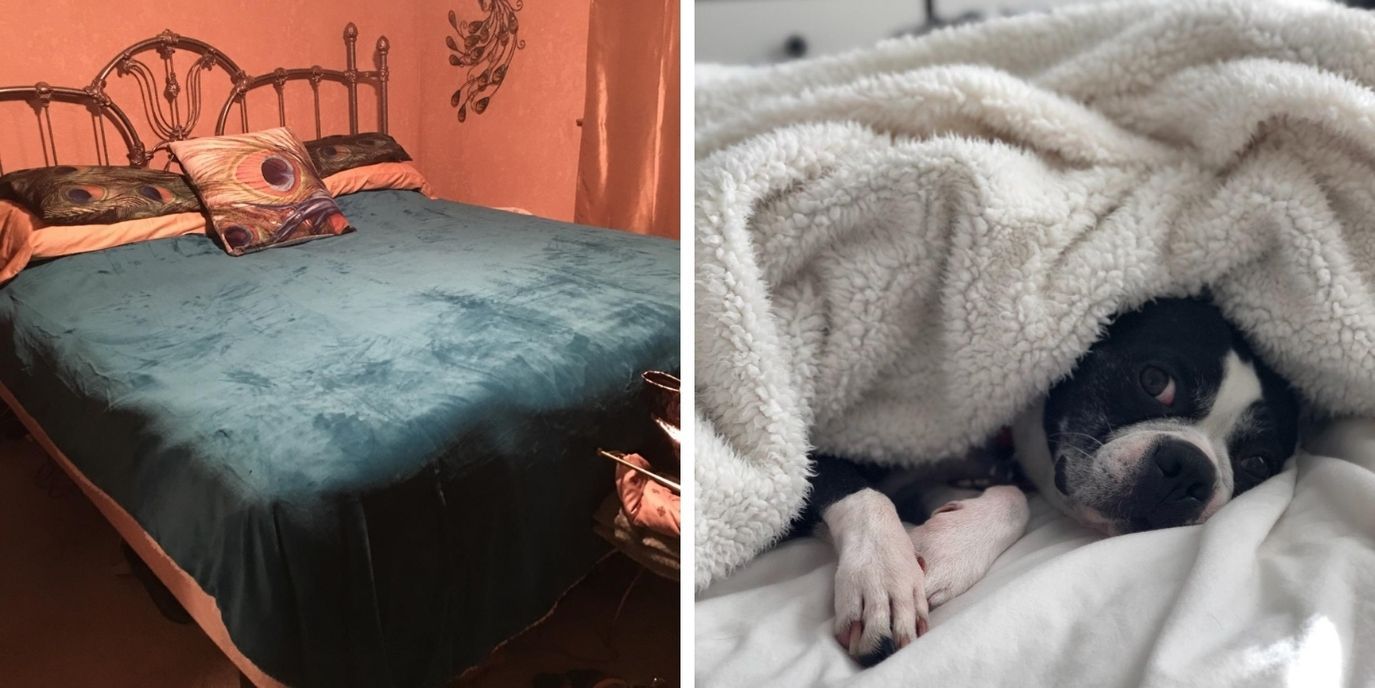 5-Star Review: "Love! For some reason, I thought it would be bigger, but Idk which size I bought so oh well. I'm 5'10" & it covers only half my body, so it would be great as a couch blanky. I just snuggle w/ it on my chest/on my neck, to keep it snuggly & warm. The color is beautiful & very intense; there's no shedding, either, & it doesn't snag on my rat't nails, so that's a plus! I would totally buy this again!!!" – Laura
5. Get ready to fire up the Panini Press and bid adieu to boring sandwiches! This delectable December pick helps you create a wide range of dishes with such ease that you'll actually think of this press as your new culinary right hand. With its adjustable temperature, 5-in-1 options, and compact design, the Panini Press makes sure you have everything you need to spice up your menu in a flash. Don't wait - it's time to give those ho-hum meals an upgrade with this smart countertop appliance!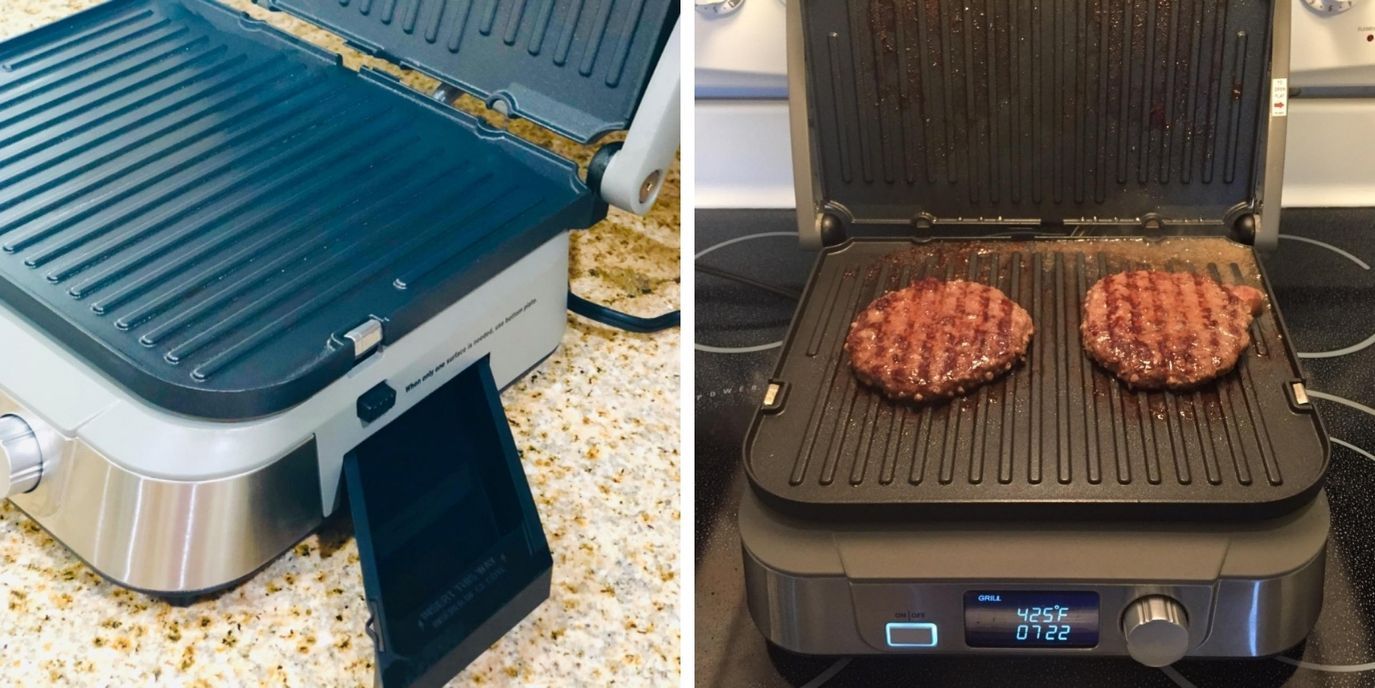 5-Star Review: "There are so many kitchen gadgets these days that take up valuable counter space, but this is well worth it! An excellent multi-use kitchen appliance that saves energy when used in place of an oven. I bought this for my 28-year-old son and he uses it every day!" – Linda K. Wigglesworth
6. Our top Amazon picks for December were out of this world! And when it came to educational playtime, the Osmo Little Genius Starter Kit was the clear stand-out. With six unique games, it helps 3-5-year-olds learn counting, shapes, and phonics. Do parents want a fun way for their kids to brush up on math skills? Look no further! Not only is your small genius developing problem-solving and critical thinking while they explore interactive mathematical concepts - they're having tons of fun doing it too. It's a gift that will keep giving (and learning) all year long!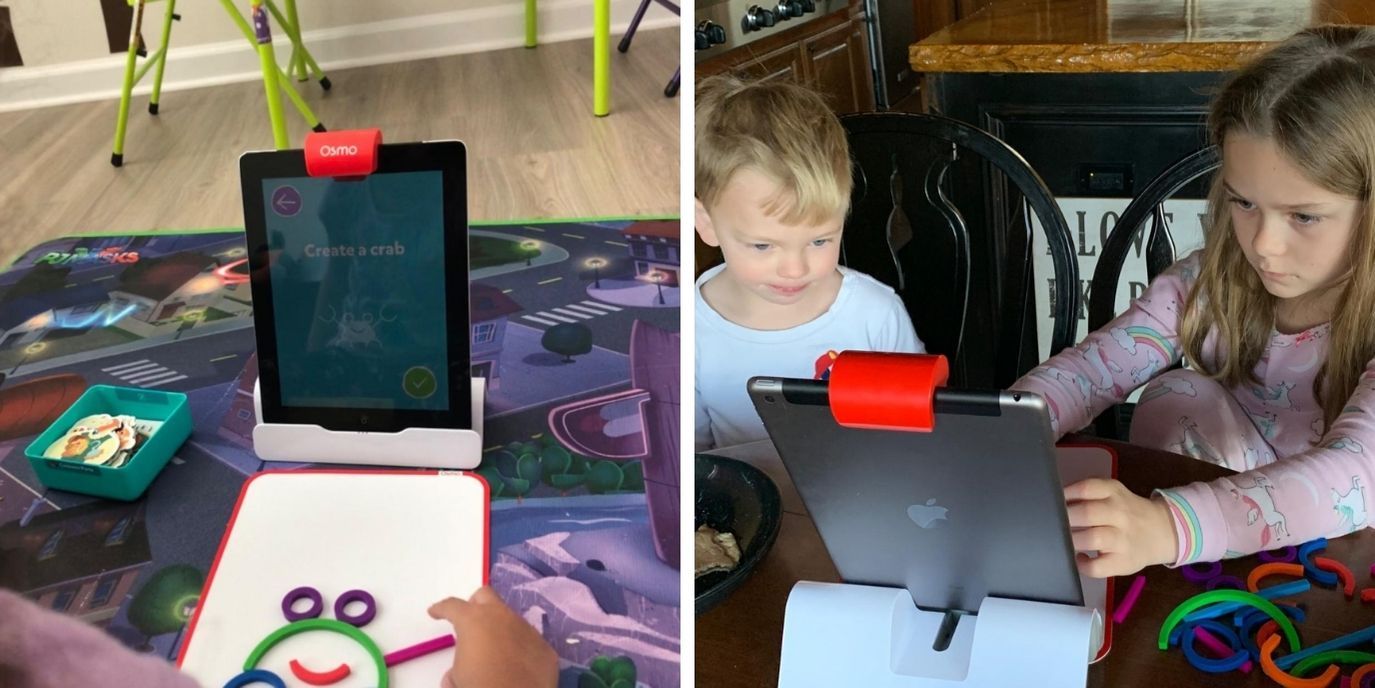 5-Star Review: "My Littles really enjoy the Osmo set for their tables. The learning possibilities are endless and the kids will actually sit and play (while learning) for a good amount of time!" – AM
7. One of the most popular Amazon picks of the season was the ever-stylish, comfortable and durable Crocs - a must-have for some lucky recipient! Made with croslite foam material, each step will be cushioned with unbeatable shock absorption capabilities, making it a wise choice to add to your Christmas list. Go on, give them something truly special this year- each pair is destined to be tried and loved by those fortunate enough to receive them!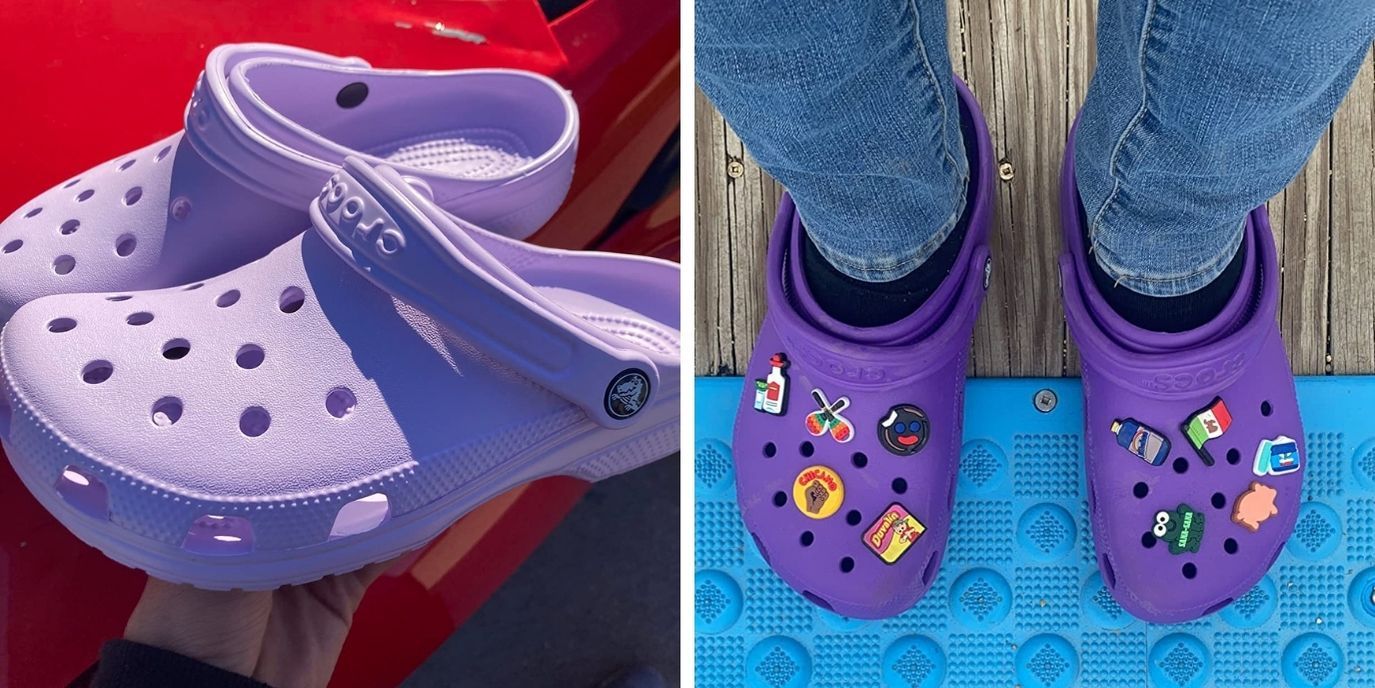 5-Star Review: "I was OBSESSED with these! I ordered a 10 women/8 men and it fit perfectly for my feet. The comfort is a 10/10 and I would buy it for my whole family if they wanted a pair. My younger brother has 3 pairs already and I thought they wouldn't be that good. I absolutely love the design, I bought ketchup jibbed and it was amazing as well. So comfortable and could wear anywhere you go." – Marie
8. Wool Socks just became the hottest item of December and it's easy to see why! These thick-knitted winter socks are sure to keep your feet warmer than Rudolph's nose. Not only will they ward off any icy cold tingles, but their stylish design promises to make you a fashion statement in any outfit. Whether you're looking for a great gift for yourself or someone special this holiday season, wool socks are the perfect pick for these cold winter months. So go ahead and hit 'add-to-cart' now - your feet won't regret it!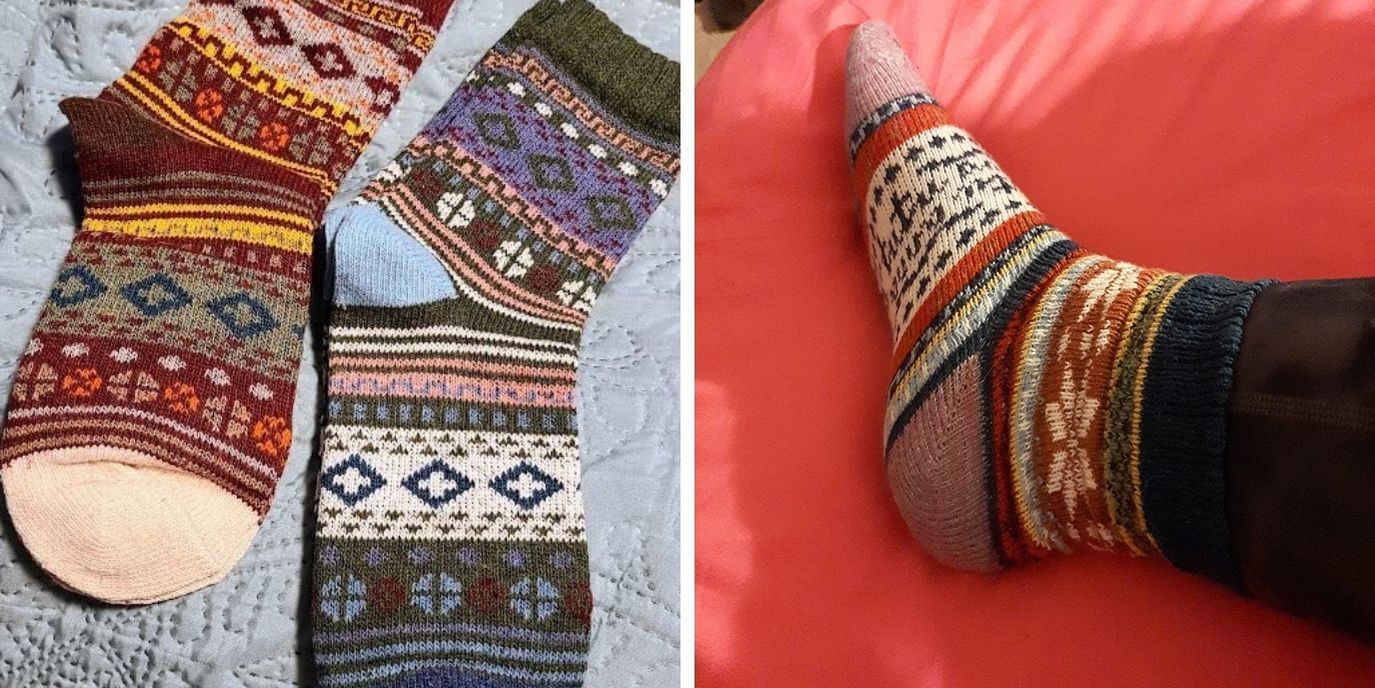 5-Star Review: "Socks just like what is shown in pictures. At first, I didn't think they were actually going to be warm since they didn't feel thick. It was 23 degrees Fahrenheit today so I put them through the test. I put on the same shoes I put on every day that my feet freeze in and believe it or not my feet have not been cold at all. I was shocked at the magic behind how my feet felt great all day. Even after walking in the cold and wind for 30 minutes. They are not thick so will fit in any shoe or boot. I recommend these socks." – Sarah
9. December was quite the month and so was our list of Amazon picks - it was jam-packed with great surprises, like KODAK's Instant Print Camera. This little pocket-sized beauty is a dream come true for nostalgic photo lovers looking to show off their memories in no time at all. A whopping 10-megapixel lens guarantees high-quality prints which you can then stick to any surface using the handy ZINK 2x3" sticky-backed paper backing. So go ahead, snap away, get printing and turn your walls into an album!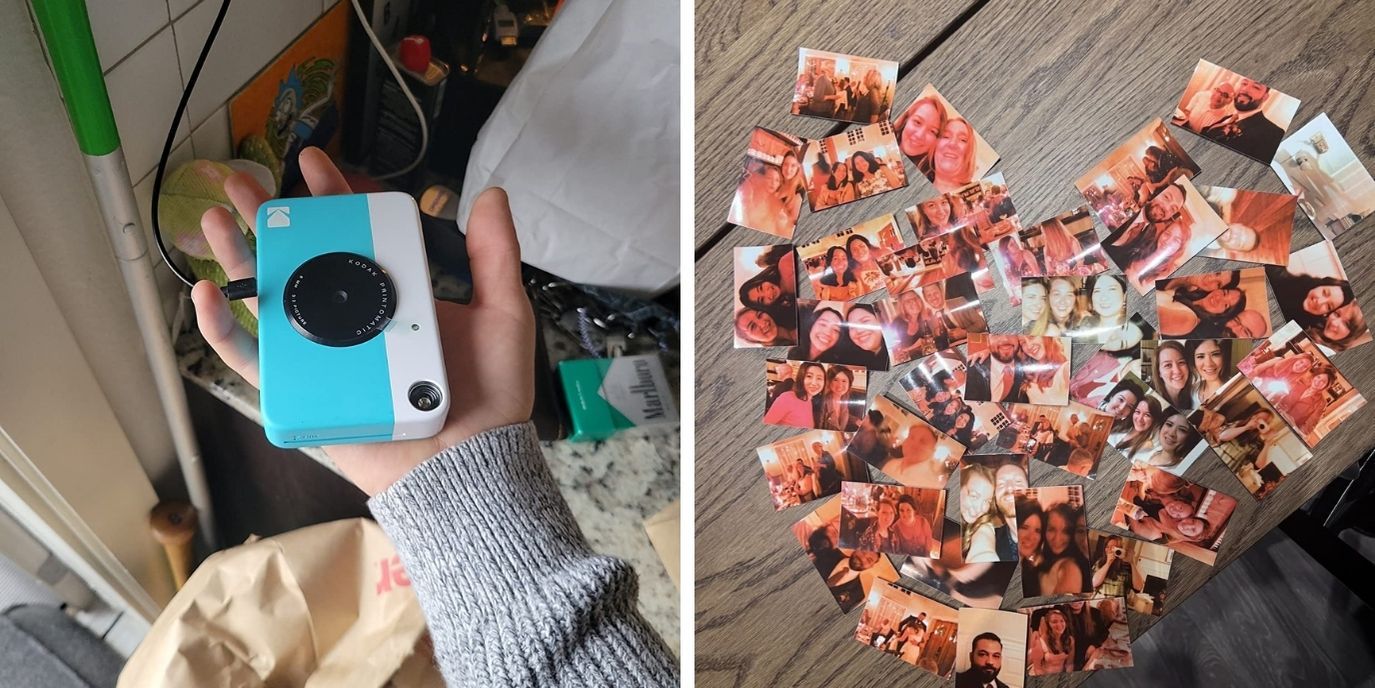 5-Star Review: "This camera is super cute! Really good quality. Worth the money. I love that this one is slim, it's not bulky like the others I've seen." – Ashley
10. The Original Slinky is a classic item that never goes out of style. This fun toy walks down stairs or any incline and children can marvel as it moves back and forth. It is a great way to introduce basic physics principles related to potential energy into playtime. The metal construction ensures durability so kids can enjoy this toy for years.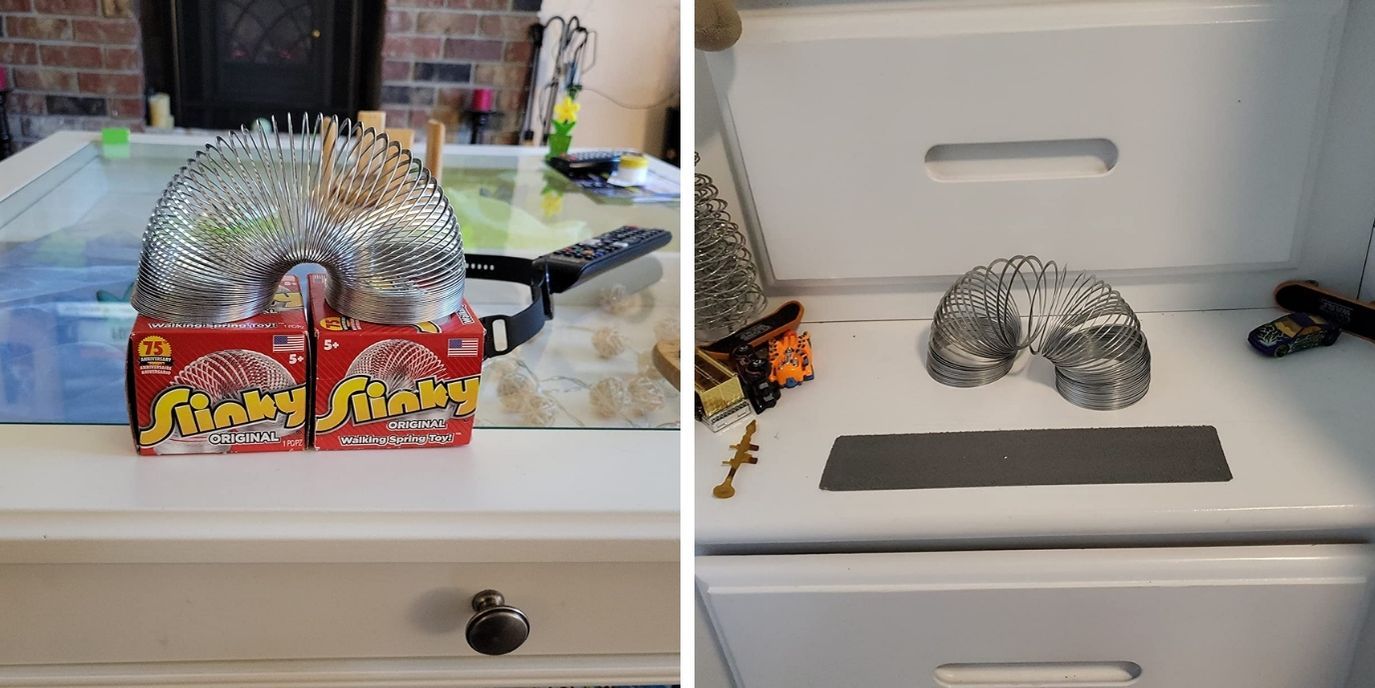 5-Star Review: "It's a slinky. If you are unfamiliar, buy one and find out for yourself how much simple fun they can be. I originally bought these as little gifts which have proven to be a hit, especially with a generation previously unfamiliar with them. I had one left over and decided to take it to our large staircases at work. It turns out not only was the staircase a blast, but this is the best stress/fidget toy I've ever had at my desk." – Jscott
11. This timeless silhouette has been given a contemporary update, featuring an elevated platform sole and tonal stitching for added flair. The iconic canvas upper provides comfort and breathability, while the Ortholite insole helps keep feet cushioned throughout the day. With their vintage style and effortless look, these sneakers were sure our top picks this December! Plus, they come in a variety of colors so you can find the perfect hue to match any outfit. Whether you're spending time indoors or outdoors, these sneakers will make sure you stand out from the crowd in style!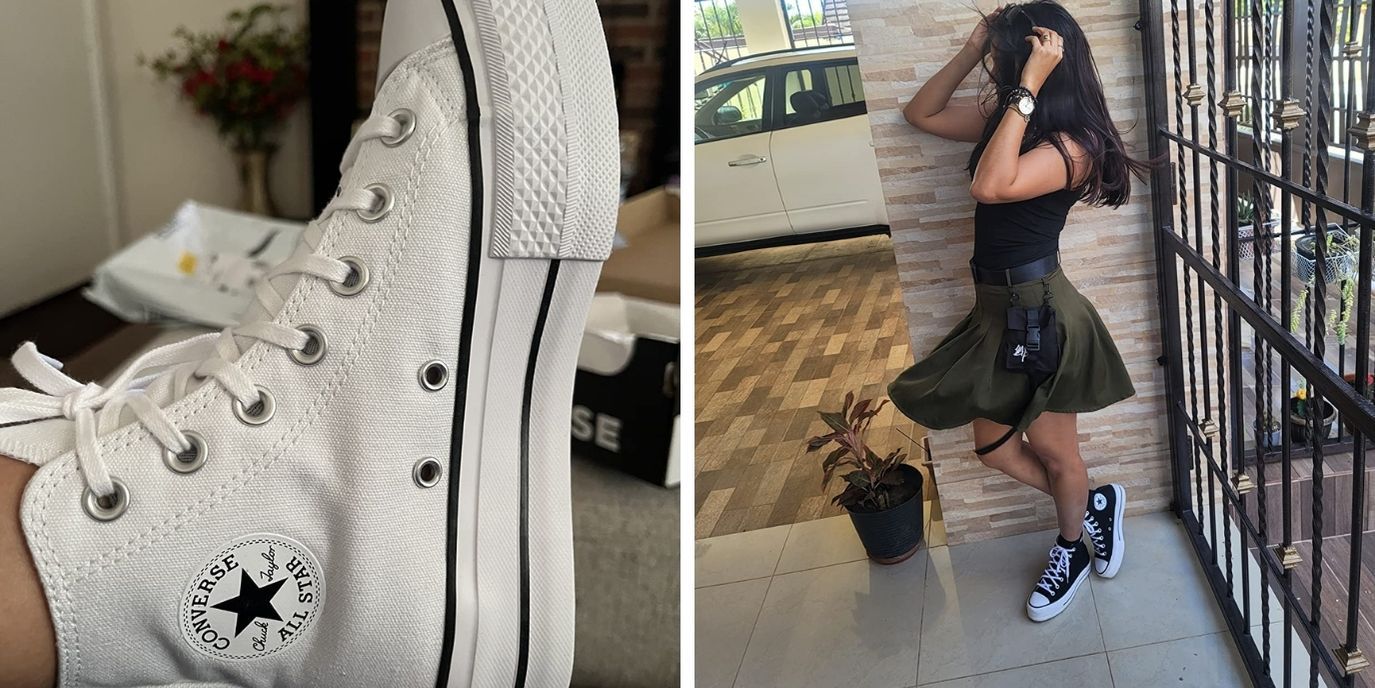 5-Star Review: "My daughter LOVES her shoes! she claims they are super comfortable and would like to purchase more of this brand. thank you!" – Tammy Carroll
12. It's time to update your wardrobe for the winter season and Miusey Blouse is the perfect top for this season. This stylish tunic blouse features a cowl neckline with long fitted sleeves, creating an elegant and comfortable fit. The fabric of this top is lightweight and breathable, making it perfect for layering with any bottom. It also has two side pockets that make it practical as well as fashionable. Whether you're heading out on a date or just running errands, this Miusey top will keep you warm and looking your best!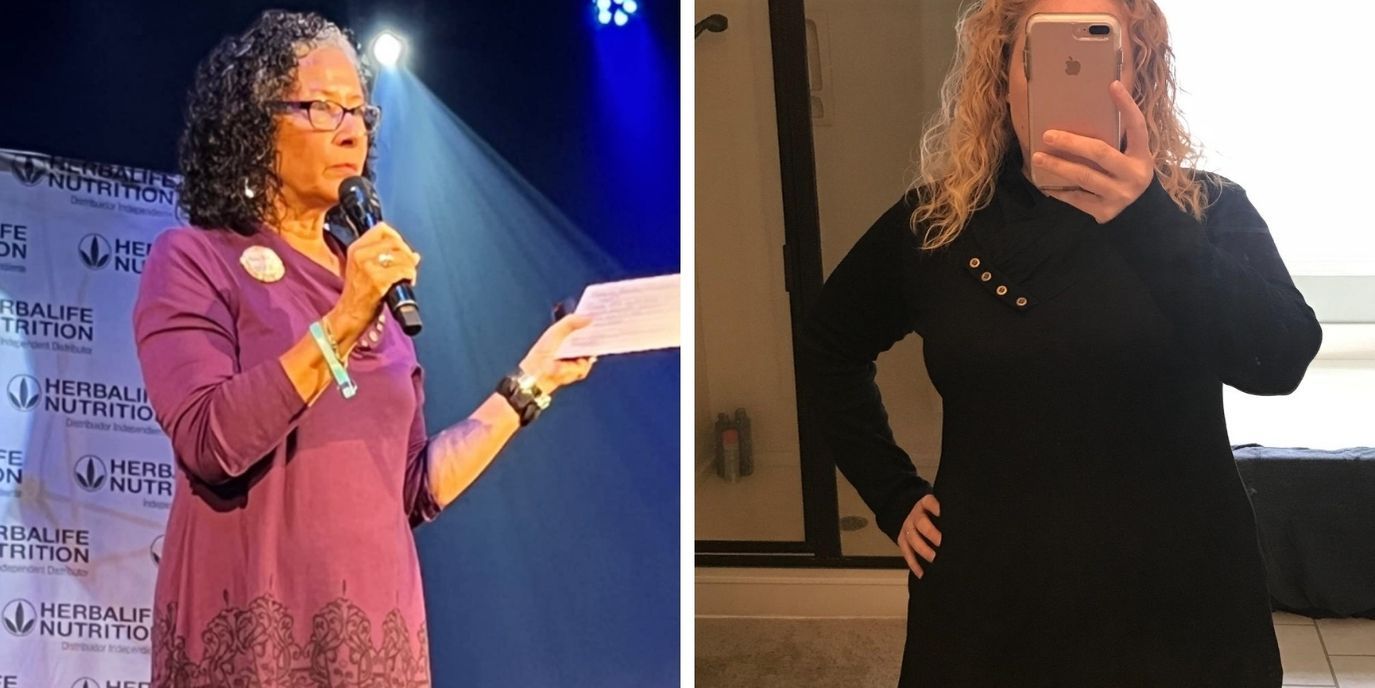 5-Star Review: "Honestly, when I saw this I liked everything about it, except I was unsure about the neckline. I figured that I would give it a try. I'm glad that the neckline is loose because that was my main concern that it wouldn't be. This top is pretty, comfortable & love how I look in it. I ended up liking it so much that I ordered another one, but in a different color. I have a feeling that I might get a few of these tops, just in different colors. Would recommend. Love how it feels, looks & fits!" – Josephine
13. December has been an exciting time for tech enthusiasts as the Smart Watch gives you access to features that were previously out of reach. This little device will make your life easier, with its 60 sport modes, 5ATM waterproof design, and Alexa built-in - this watch is literally ticking every box on the wish list. Let's face it, no one wants to keep checking their phones - they'd rather just check their wrist! So give your loved ones (and you) one of the top Amazon picks and say goodbye to dirty 2022 and hello to shiny new gadgets in 2023.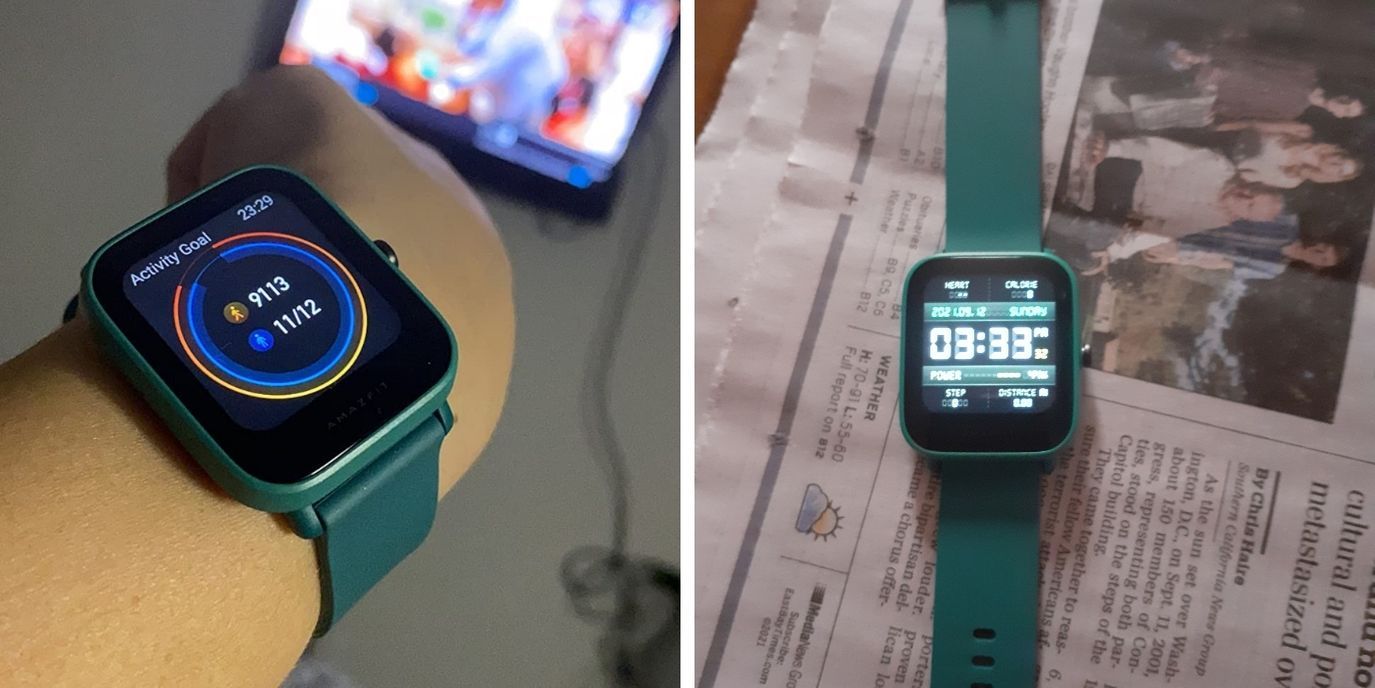 5-Star Review: "Never owned an Apple Watch so can't compare. This does all I expect it to and then some. I use it mostly for running and it's great for tracking my route and other stats. Glad to have phone and text notifications I can easily check. Glad I got it."  - Jackal51
14.  The S620 tablet is one of our top Amazon picks we definitely love. This tablet offers unrivaled versatility and convenience that make it a great choice for both beginners and professionals. The table comes with a 6.5 x 4-inch screen area and 8192 levels of pen pressure sensitivity, making it perfect for drawing, sketching, designing, editing photos, and doing online teaching or osu gaming. It also has four express keys that allow you to adjust brush size, zoom in/out easily and quickly access your favorite shortcut settings with one click.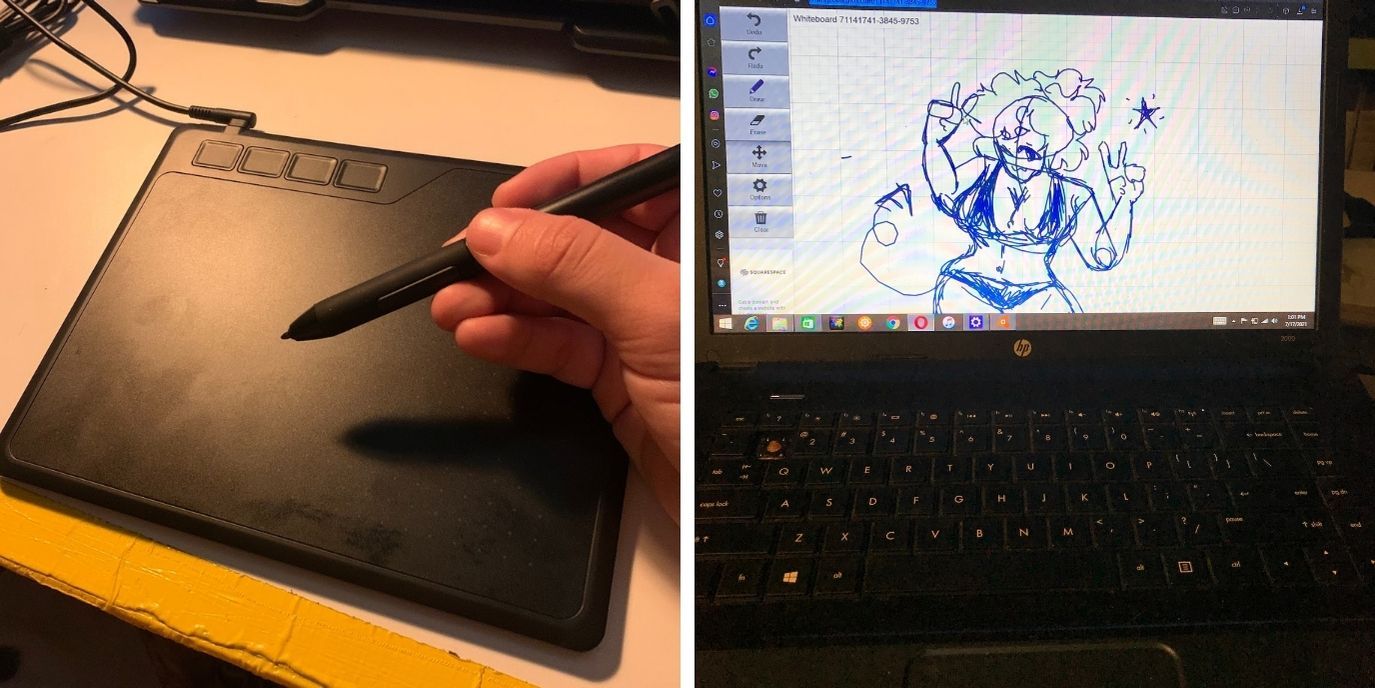 5-Star Review: "Easy to use, and great for beginners. Just one cable and it's connected and ready to work." – Ana
15. If Santa didn't already check off your wish list with style, maybe one of our 23 Amazon finds can help. We tried them out ourselves and loved every single one! Such as this LED Flashlight Glove! With rechargeable batteries and a convenient reversible design, this special glove is perfect for any hardworking man. Don't let the darkness daunt your work or late-night outdoor adventures ever again - your hands will be free to explore anything the night brings with the help of these cool flashlights!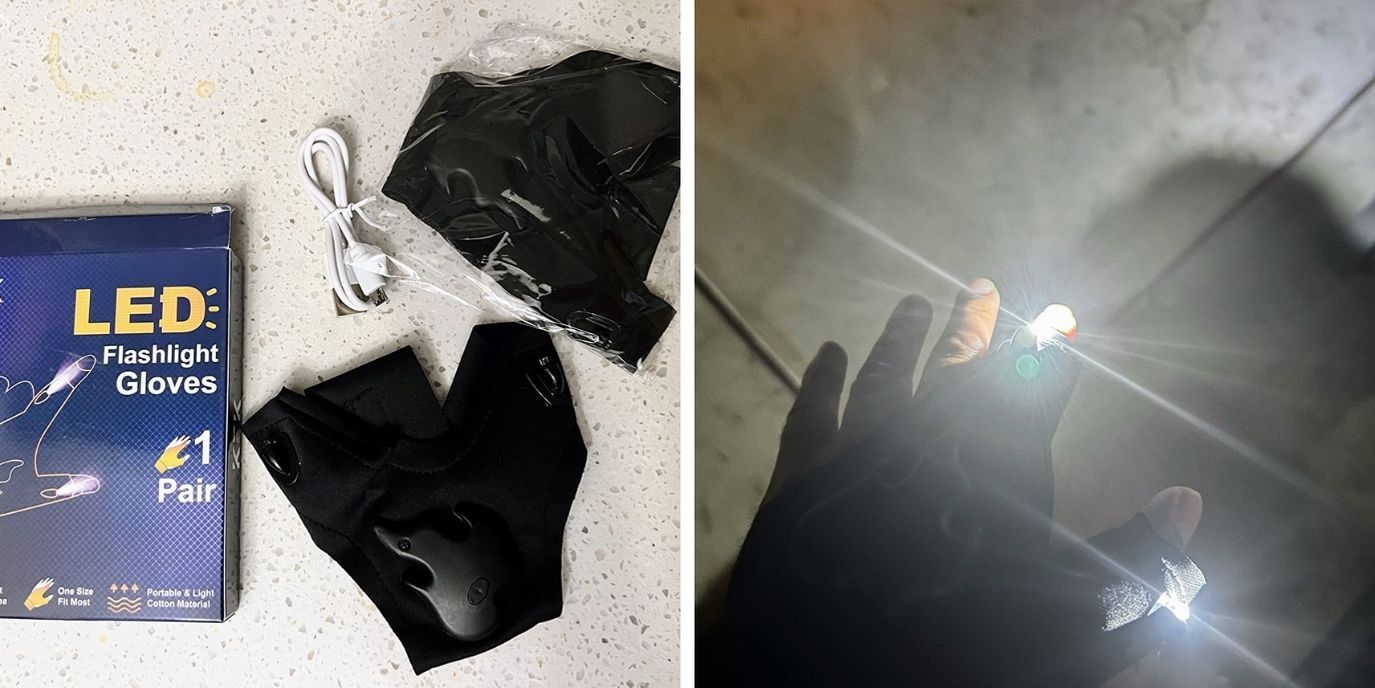 5-Star Review: "Husband likes how easy these gloves are to use and really helps free up your hands when you're using your hand." – DeKacy
16. This waterproof, GPS location and smart activity tracker has an unlimited range and works with any collar to ensure your dog is safe wherever they go. The tracker is a great way to track your pup's daily activities while keeping them safe. Its small size allows you to easily attach it to any collar or harness, so there's no need to buy an extra accessory. With a long battery life and a simple setup process, this pet tracker is an ideal tool for anyone looking for peace of mind that their furry friend is always in good hands.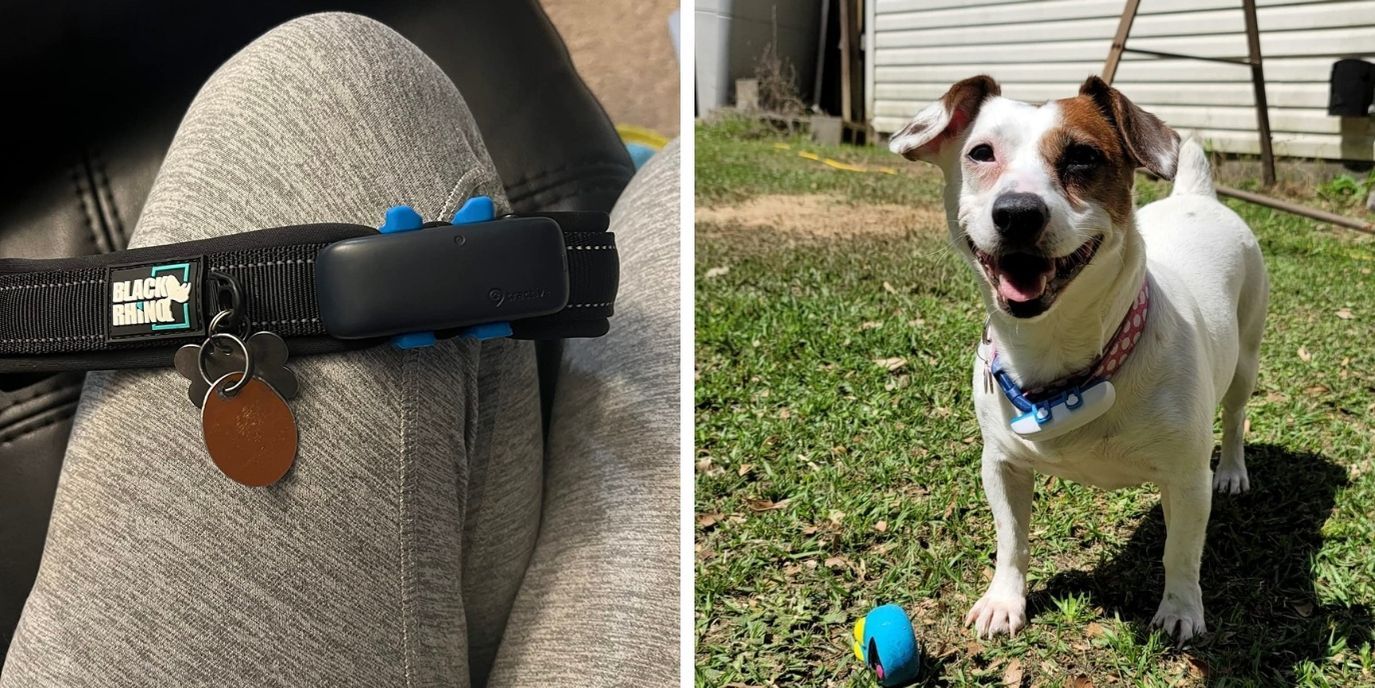 5-Star Review: "Got this inexpensive GPS you attach to dog's collar. Download app. And voila! Your cell phone screen will show the dog's unauthorized walk! The unit has a light and a beeper. If you make it beep, the dog knows he's in trouble & will head home even before you find him. THIS IS A MUST FOR ALL PET OWNERS. My friend got one for his cat - their territory is 2-mile radius!" – AndreStefan
17. Jade Roller & Gua Sha Set beauty set is a must-have for anyone looking to pamper their skin with natural healing benefits. The jade roller helps improve circulation, reduce puffiness, and promote lymphatic drainage in your face. Meanwhile, the gua sha tool gently exfoliates your skin while also relieving muscle tension and inflammation across your body. This duo will help you achieve an overall healthier complexion with its incredible combination of organic ingredients that work together to give you a rejuvenated glow. As one of our December tops picks, this set is sure to bring out your inner radiance!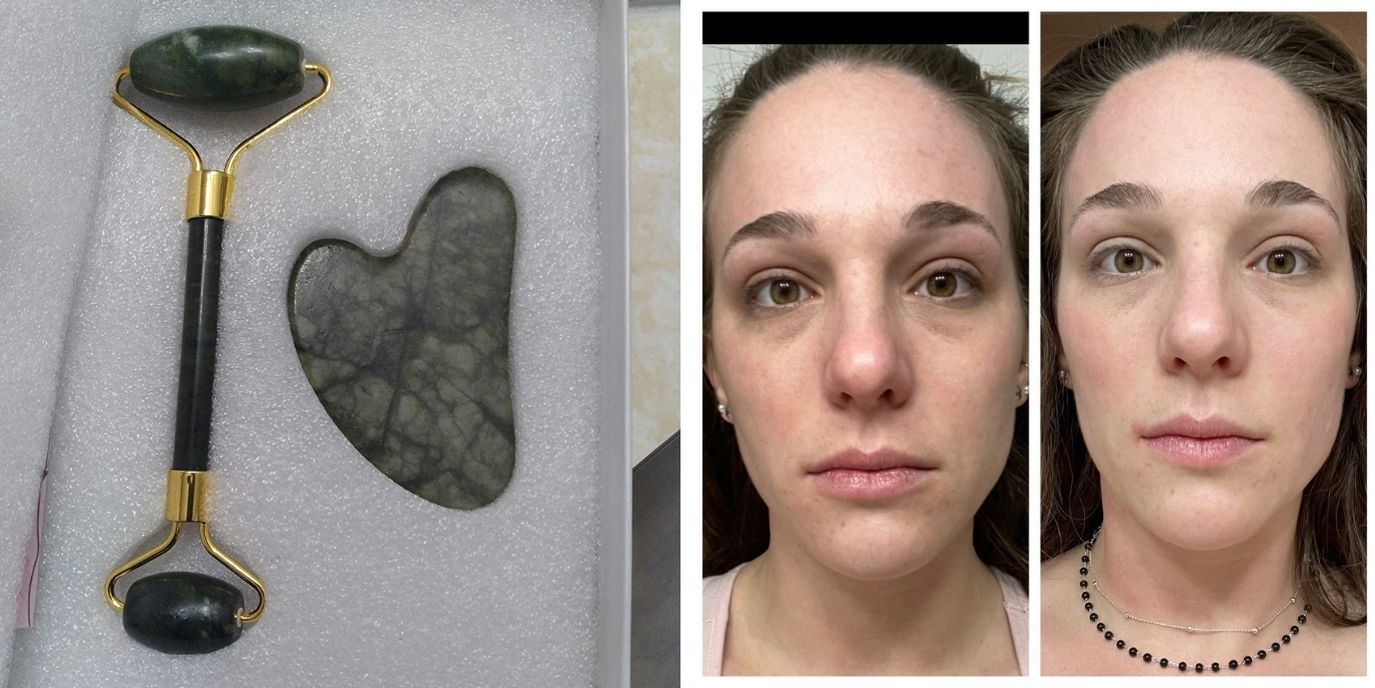 5-Star Review: "This is such a beautiful Jade roller and Gua Sha stone!! I'm so happy I bought this and I can't wait to try it on my skin. It looks like a real jade stone, has weight to it, and is very cold to the touch. The roller is high quality, not cheap at all. It has a silicone barrier around the rod so that when it spins, it doesn't squeak. The gold detailing is also gorgeous! The Gua Sha stone is a bit thin looking, but it's definitely still real stone and sturdy so it's not going to break on you. Just be careful not to drop it. Overall, this is a great product at a super affordable price, definitely buy it!! I promise you will love it." – Dani
18. One of the top picks we tried and loved this month was an innovative hydrocolloid acne pimple patch. This revolutionary product helps you to bid farewell to zits and blemishes overnight by covering them on your face and protecting the affected areas with powerful ingredients and nourishing essential oils. Hydrocolloid patches are the perfect solution for anyone who wants to reduce swelling, redness, and pain without resorting to harsh chemical peels or steroids. So if you're looking for a natural way to clear up your complexion, then this is definitely the product of choice!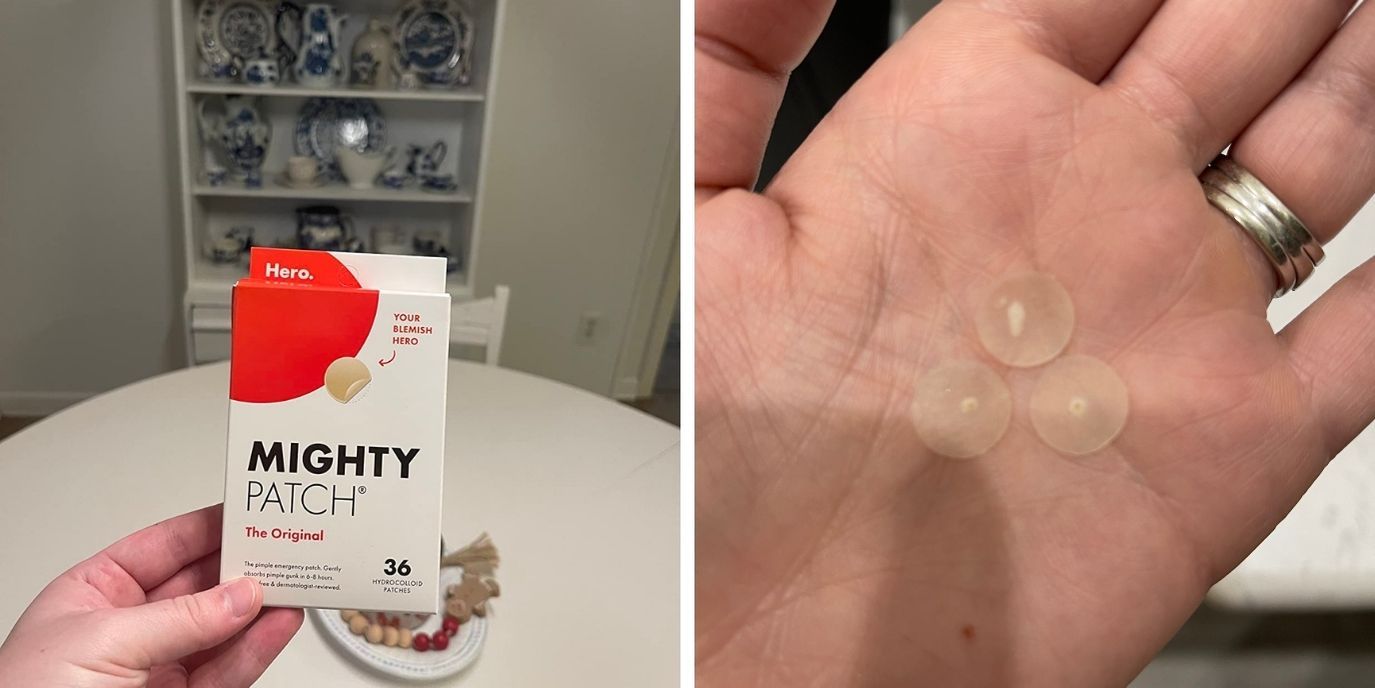 5-Star Review: "Really had my doubts with this one but it really works! However I am a realist and it wasn't just one day overnight, it was about 3 days but it severely decreased the duration and size over the course of the 3 days. Maybe overnight for a smaller zit but still definitely worth the $$" – Jon K
19. This electric exfoliating spin cleanser device is waterproof and provides deep cleaning exfoliation as well as a rotating spa machine experience. With its lightweight design that fits comfortably in your hand, this electronic facial scrubber is an easy-to-use, low-maintenance way of pampering yourself with a gentle massage and exfoliation.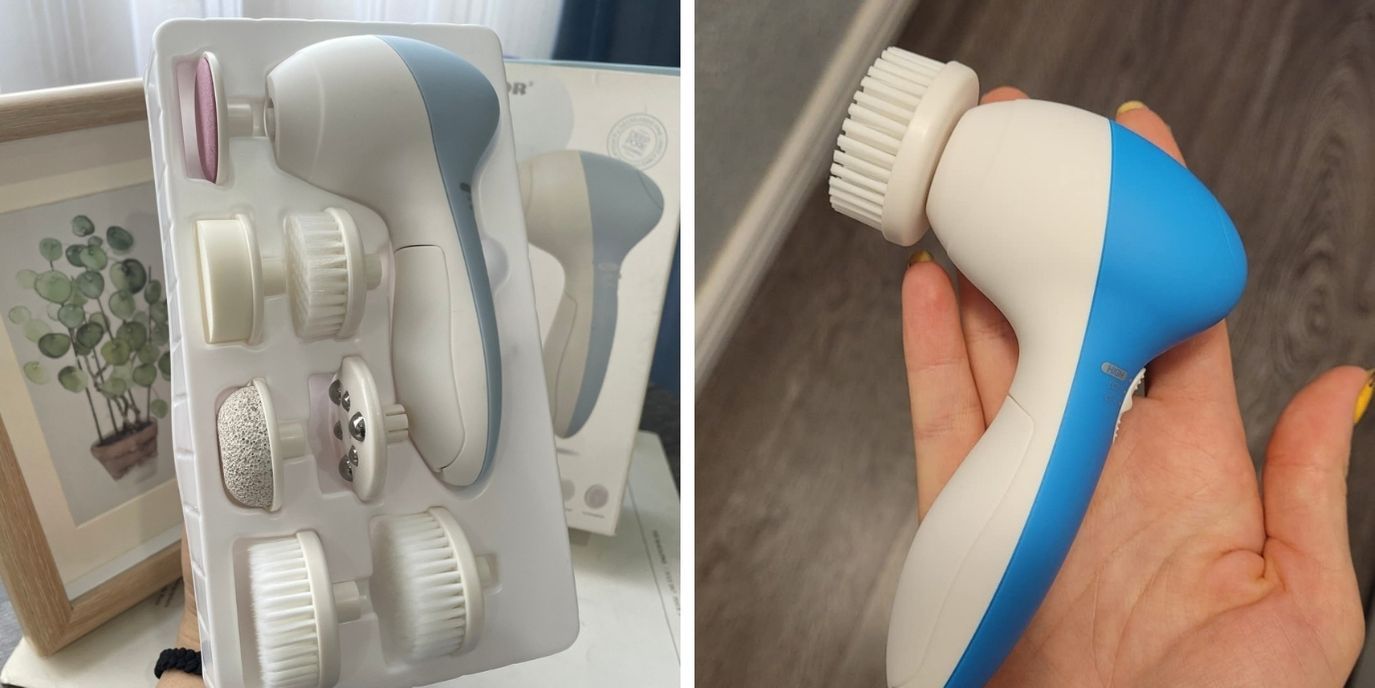 5-Star Review: "The product works really well. Easy to assemble and soft and gentle on my skin. After using the product for a few days it doesn't cause any skin irritation. The cleaning brush keeps my face clean at all times." – Tobica
20. This face mist is ideal for all skin types, as it hydrates, rejuvenates, and clarifies your complexion with its botanical-infused formula. The facial spray contains natural ingredients such as aloe vera extract to nourish and soothe dryness, herbal extracts to promote skin clarity, and rosewater to tone your skin. For a quick dose of hydration throughout the day or post-cleanse refreshment, this face mist is an easy addition to any morning or evening skincare routine. And because it's gentle enough for even sensitive skin without leaving any residue on the skin's surface, you can be sure that this product will not irritate your complexion regardless of how often you use it.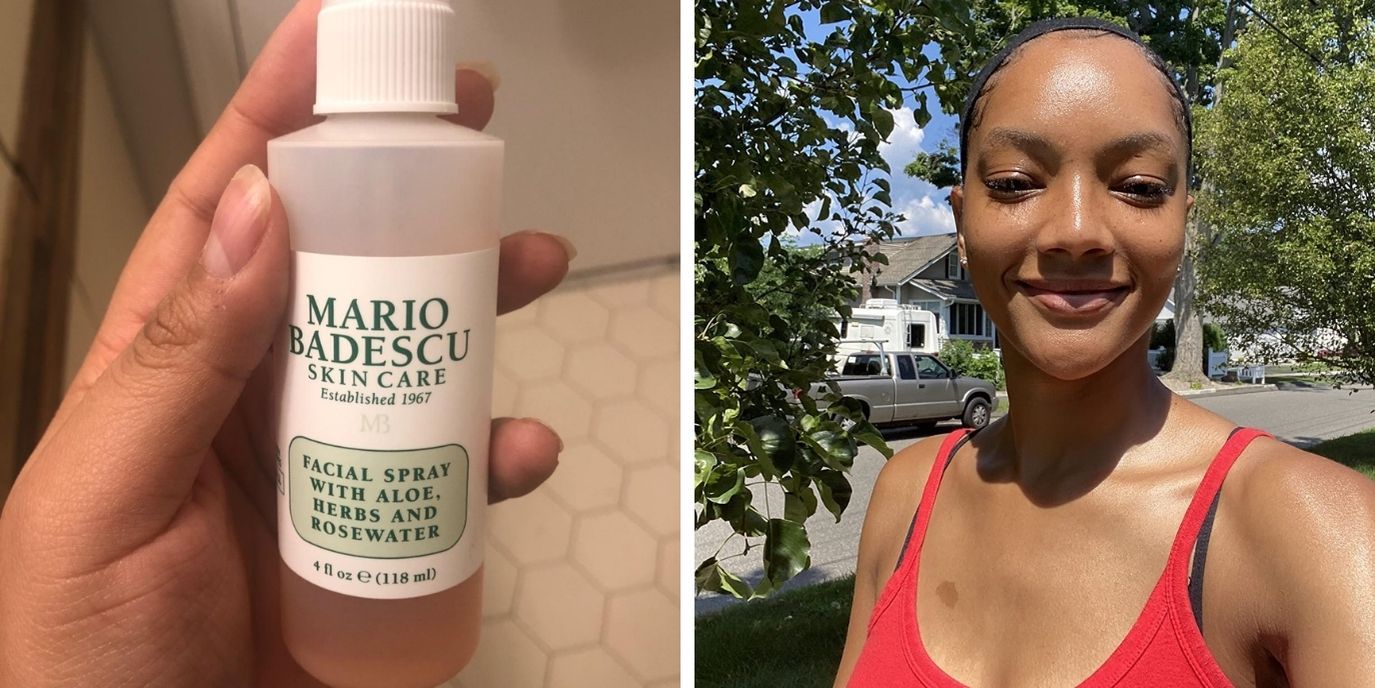 5-Star Review: "My skin is super sensitive so I wasn't expecting too much. I've been using it for two weeks now and I must say that I am pleasantly surprised. Very hydrating and makes my skin feel super smooth. I will definitely recommend 👌🏾" – Tameka Taylor
21. December is the perfect month to stock up on cozy, stylish apparel. Shackets are among this month's top picks for a fashionable and functional look during the winter season. These shackets are designed from a wool blend fabric to keep you warm while looking chic. The plaid pattern comes in a variety of colors, ranging from bright red and orange to dark grey and navy. The button-down closure adds a classic touch that pairs well with jeans or leggings, while the two side pockets make it convenient for carrying small items around town. With its timeless design and comfortable fit, this shirt is sure to be your go-to piece for the winter season!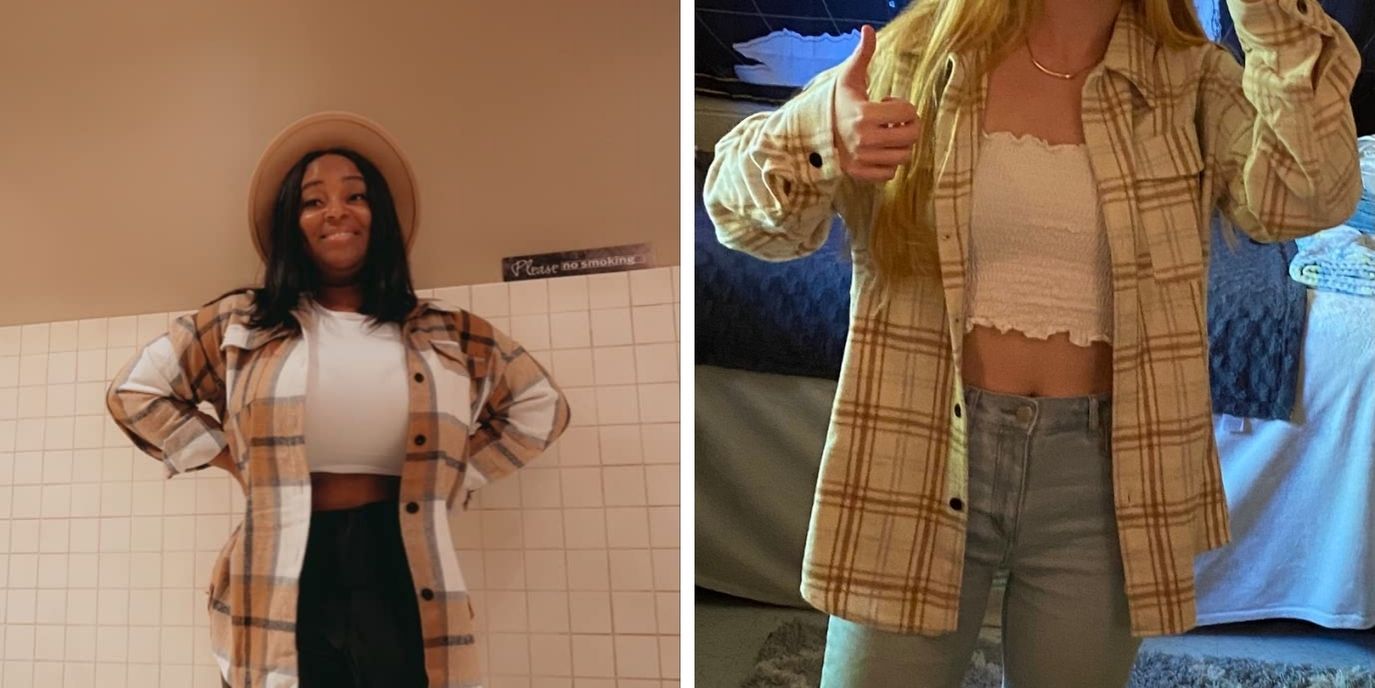 5-Star Review: "Love, love, love this shacket! I bought both black and brown in the Houndstooth pattern. Everyone seems to be wearing the plaid shackets and I wanted to do something a little different and I'm glad I did. They run large so I would go down a size. I normally wear a large and ordered a medium and it fits perfectly!" – eab
22. These boots are one of the top picks for December. They feature a lug sole, elastic gore, and chunky heel that makes them perfect for any style. An added bonus is the bold color options available in this design, with eye-catching shades ranging from black to pink to silver. You can mix and match these boots with nearly any outfit you have in your wardrobe for an effortlessly cool look that will make heads turn.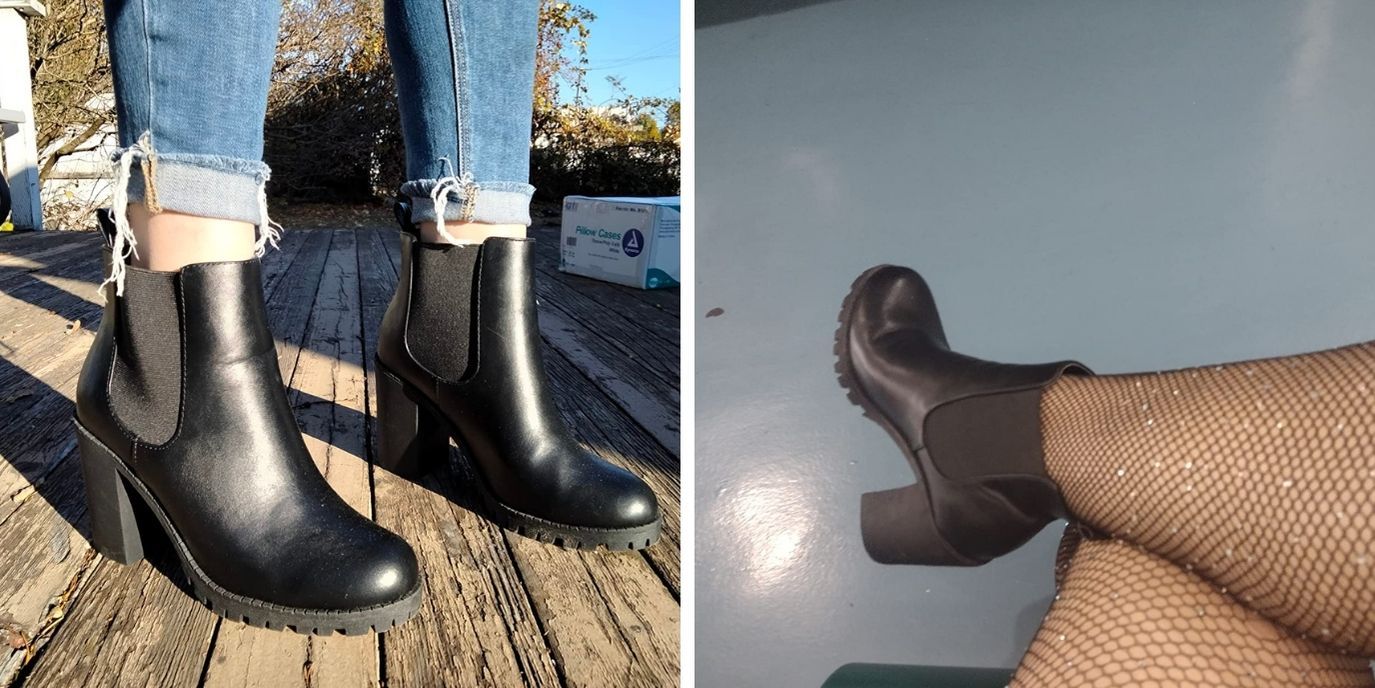 5-Star Review: "I have purchased these in tan and black, they're both amazing! The heel height is more than I usually go for but these are incredibly easy to walk with and very comfortable. I've worn them both multiple times over the last few weeks for full days and have had no issues with holes or the heel. I purchased my size and they fit exactly. I would recommend wearing taller socks (or pants/tights that cover your legs) because there is some rubbing if you're walking a lot. Considering purchasing a third pair but is that too many?!" – Emily Palestino
23. Resistance bands are a great way to add intensity and difficulty to your workout routine. Whether you're looking for exercise bands with door anchors, handles, or leg ankle straps, these are the perfect tools for men and women alike. With the right resistance band set, you can target different parts of your body while still getting an effective workout. Not only do these tools allow you to increase their difficulty as your fitness level increases but they also offer versatility – allowing you to target specific muscle groups from any angle. Get ready to experience an intense yet fun workout with our top picks of resistance bands this December!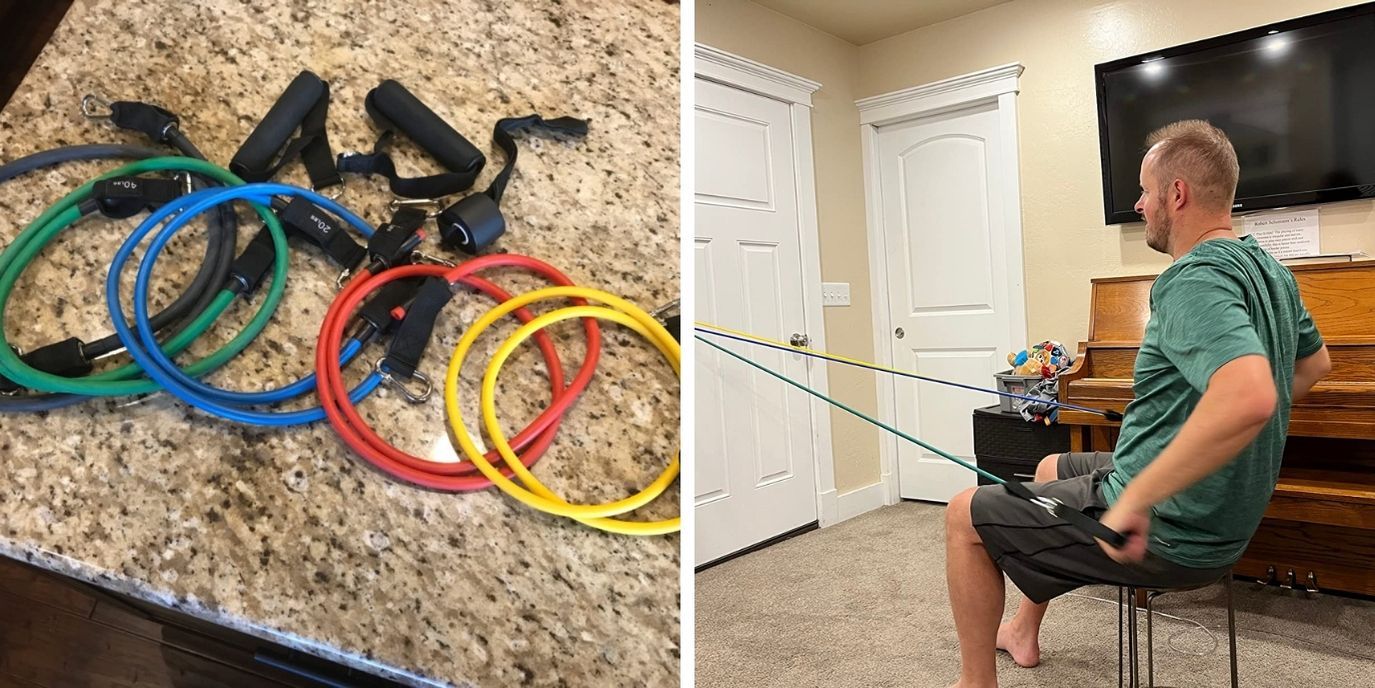 5-Star Review: "Im surprised I bought these at an affordable price I've used the resistance bands almost every day since I received them about 4 months and they work, feels sturdy and it's helped me do exercise from the comfort of my home. When I need a boost of energy, I use these bands and absolutely recommend these specifically" – Mdcaps
We've rounded up our top 23 Amazon picks we tried and loved in December. From tech gadgets to fashion must-haves, these products are sure to wow whoever you're shopping for. Whether you want a unique item or something classic, these picks are guaranteed to please.
We did extensive research into items that have great reviews but also come at an affordable price point. We spent hours sifting through hundreds of products so you don't have to—here are our favorites!
Other Posts You May Like:
Must Reads' of the Year: Best Books 2022
10 Heartwarming Holiday Romances That Will Fill You With Happiness!
26 Amazon Products That Will Make Your Life Easier This November
Comments