This post may contain affiliate links, please see our privacy policy for details.
How 80s Fashion Got Started: A Play-by-Play
It's no secret that the 80s were a truly unique time, fashion-wise. Between acid-wash jeans, leg warmers, and shoulder pads, there was no shortage of iconic styles to choose from. But how did it all get started? Let's take a walk down memory lane and explore how the fashion of the 80s came to be.
The Early Days: 1970- 1974
You might be surprised to learn that the foundation for 80s fashion was actually laid back in the early 1970s. It was during this time that bold prints and bright colors began to make their way onto the fashion scene. Bell bottoms were also extremely popular, as were mini skirts. And let's not forget about platform shoes! These sky-high heels helped set the stage for the even more extreme styles that would emerge in later years.
The Rise of Punk: 1975- 1979
Punk fashion hit its stride in the late 1970s, and by the end of the decade, punk had become one of the most popular styles around. This rebellious look was characterized by tight leather clothing, studded belts, Mohawk haircuts, and plenty of safety pins. Punk fashion would go on to influence many of the edgier looks that would come to define 80s style.
The Era of Casual Clothing and High-Waisted Jeans: 1980s
In the early 1980s, fashion designers Ralph Lauren and Calvin Klein were two of the most successful names in the industry. Their styles defined an era of casual clothing and high-waisted jeans that many brands would try to emulate in the years to come.
Lauren's Polo line became synonymous with preppy chic, while Klein's CK One unisex fragrance was a favorite of teens and twentysomethings. Both designers capitalized on the growing trend of casual dressing, and their styles can still be seen in many modern fashion collections.

Though they are no longer at the forefront of fashion, Lauren and Klein's influence can still be seen in today's trends. Their legacy is one of timeless style that has transcended generations
The Explosion of Color: 1980- 1984
Arguably the most defining characteristic of 80s fashion was its use of bright colors and bold patterns. Neon shades were all the rage, and it wasn't uncommon to see people sporting head-to-toe looks in shades of pink, yellow, or green. Plaid was also hugely popular, especially when it came to jackets, blazers, or power suits. If you wanted to make a statement in the early 1980s, this is how you did it!
Bigger is Better: 1985- 1989
In the latter half of the 1980s, we started to see a shift away from outlandish styles and towards a more tailored look. However, one area where excess continued to reign supreme was when it came to shoulder pads. These bulky additions gave the impression of broad shoulders and a slim waistline—a silhouette that many women strived for at the time.
Preppy Fashion: late 1980
Preppy fashion in the 80s was all about looking polished and put-together. Think blazers, button-down shirts, and khaki pants. The preppy look was often associated with wealth and privilege, as it was Abercrombie and Fitch-type stores that typically carried these types of clothing.
But in the 80s, anyone could dress like a preppy - you just had to be willing to spend a little extra on your wardrobe. And while the 80s preppy look may not be as popular today, it's still considered classic and timeless. Just take a look at any J. Crew catalog and you'll see what we mean!
The Era Comes to an End...or Does It?
1990- 1994 By the early 1990s, many people had had enough of over-the-top 80s fashion. As a result, we saw a move towards more subdued looks in earth tones like beige and brown.
However, some iconic 80s styles—like denim overalls and spaghetti strap tank tops—managed to hang on through thick and thin. And while 90s fashion would eventually come into its own as an entity separate from 80s fashion, there's no denying that many elements of 80s style are still going strong today!
As we already know 80s fashion was all about excess. More was more, and less was a bore. Neon colors, big hair, and statement pieces were all the rage. Women wore shoulder pads and men wore Miami Vice-inspired blazers. And everyone – absolutely everyone – rocked a pair of acid-wash jeans.
80s fashion was also about taking risks. It was the decade of fashion experimentation when people weren't afraid to try new things. As a result, some trends – like leg warmers and bodycon dresses – have made a comeback in recent years.
Let's take a walk down memory lane and revisit some of these popular 80s fashion trends.
Neon Colors
Whether you rocked neon green, pink, or orange, one thing was for sure—if you were wearing neon in the 80s, you were making a statement. Neon was everywhere in the 80s, from clothing to accessories to even housewares. If it could be made in a neon color, it probably was. While it may have been eye-catching, it definitely wasn't always flattering. But hey, who cares when you're having fun?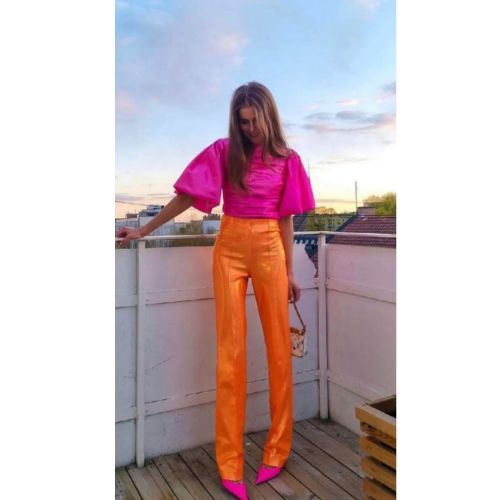 Recreate This Look: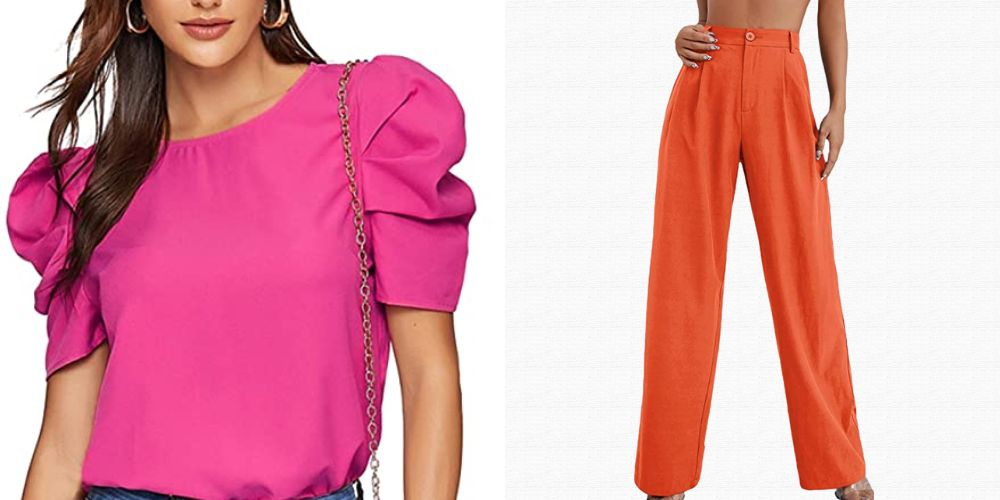 Neon colors are having a moment. From streetwear to high fashion, it seems like everywhere you look, someone is wearing neon. And why not? Neon colors are fun, eye-catching, and unique. They add an instant wow factor to any outfit.
So how can you rock the neon trend?
One way is to pair a Neon Blouse with Neon Pants. This 1980s-inspired look is playful and stylish. Plus, the high-waisted pants will flatter your figure. Neon colors are also great for summertime. So whether you're hitting the beach or the club, make sure to include some Neon in your wardrobe. You'll be sure to turn heads and stand out from the crowd.
Big Hair
The bigger the hair, the better in the 80s. Women (and men!) spent hours teasing and spraying their hair into towering styles. The most popular styles were probably the perm and the mullet. The perm is making a bit of a comeback nowadays (minus the frizz), but we'll just leave the mullets in the 80s where they belong.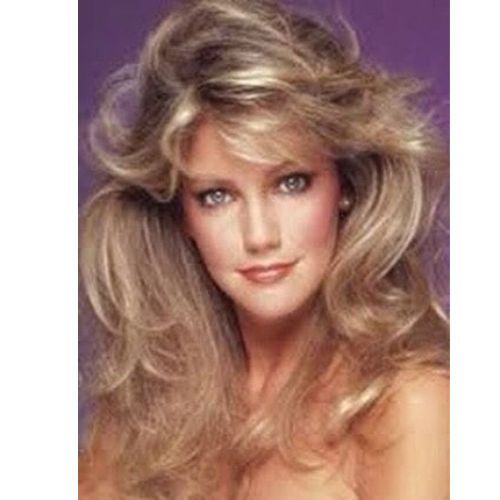 Leg Warmers
Ahh, leg warmers. In the 1980s, leg warmers were a woman's fashion statement. They served both functional and fashion purposes. They kept your legs warm in the wintertime and added a touch of style to your look when worn with skirts or shorts. They were so popular that even iconic characters like Jennifer Grey's Baby from Dirty Dancing sported them frequently.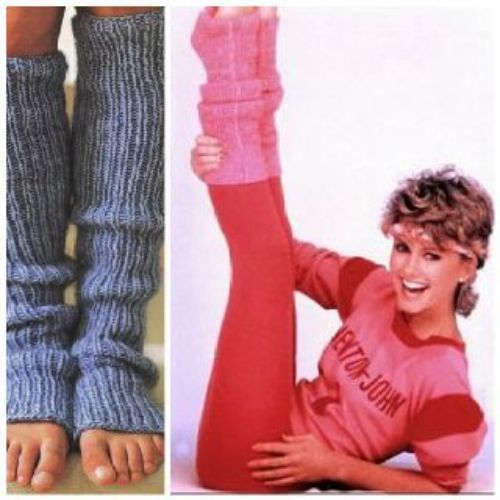 Recreate This Look:
Looking for a way to add a little bit of 80s flair to your wardrobe? Leg warmers are the perfect accessory! Not only are they stylish, but they also keep your legs warm and cozy. Plus, they go great with a pair of high-waisted yoga pants. If you're looking for a pop of color, try a pair of pink leg warmers. They'll add some fun and flair to any outfit.
Shoulder Pads
If you wanted to look like a powerful businesswoman in the 80s, shoulder pads were a must-have fashion accessory. They helped create the illusion of broader shoulders (hence their name) and convey an aura of strength and authority. Of course, they also had a tendency to make women look like they were about to take flight if they got too carried away with them...but we'll just ignore that little detail.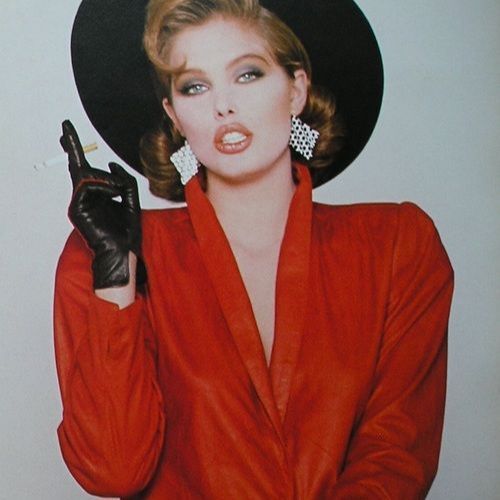 Recreate This Look: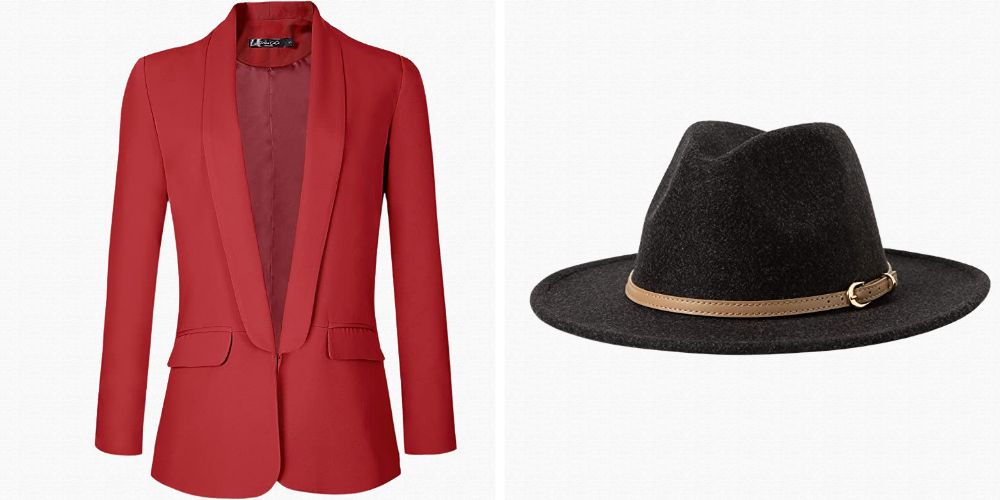 Shoulder pads, business casual, wool fedoras, and classic Panama hats are typically not words that I associate with one another. However, in the world of fashion, anything goes. That's why I was surprised to see a blazer jacket with shoulder pads paired with a classic wool fedora hat.
The shoulder pads give the jacket a bit of an 80s feel, while the fedora and Panama hat add a touch of class. The result is a unique and stylish outfit that is perfect for any office setting. So if you're looking for a way to stand out from the rest, consider pairing your business casual attire with a wool hat.
Members Only Jackets
These classic jackets were the epitome of cool in the 80s. They were a symbol of status and featured the iconic Members Only logo on the chest pocket. While they've since evolved into more modern styles, you can still find vintage ones in thrift stores to take you right back to your 80s glory days.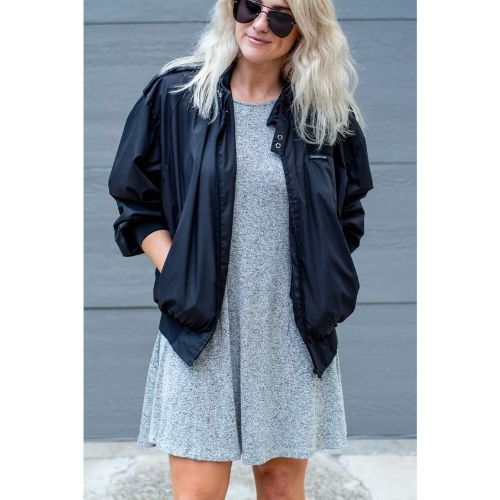 Recreate This Look: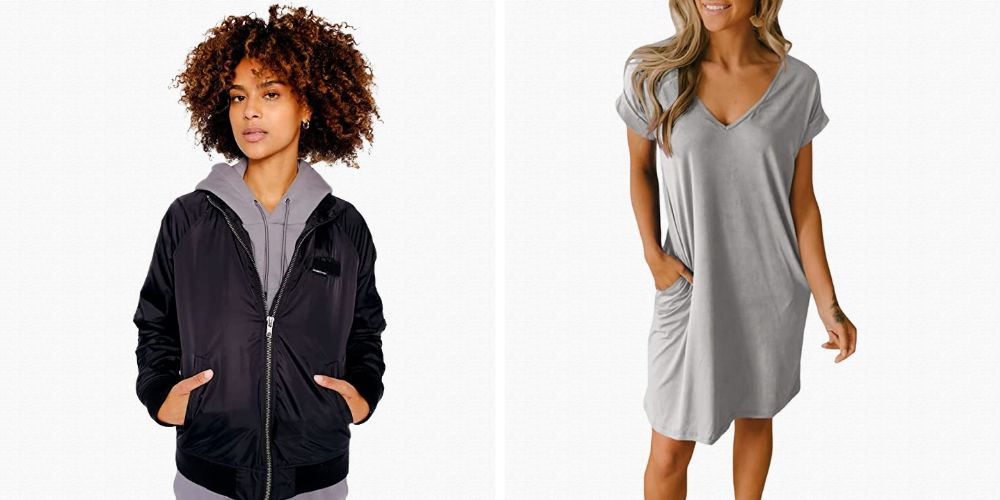 Members Only jackets were all the rage in the 80s, and they're making a comeback! This iconic jacket with a satin finish is a must-have for any fashion-savvy woman.
This jacket features a classic Members Only design with a satin finish. It's perfect for dressing up or down, and it's sure to turn heads wherever you go. Pair it with your favorite jeans, ankle boots, or dress shoes for a casual look, or dress it up with a cute dress and heels. Either way, you'll be sure to make a statement in this jacket.
Parachute Fabric
Parachute fabric clothing was another trend that was popular in the 80s. These loose-fitting garments featured a lightweight, silky material with a billowy silhouette. They were usually decorated with bright colors or bold prints and were perfect for summer days or hot nights out on the town.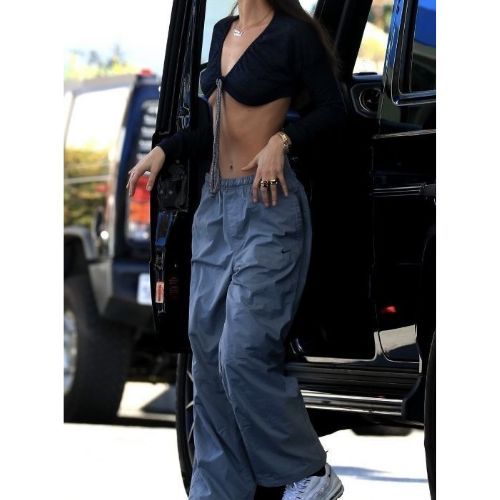 Recreate This Look: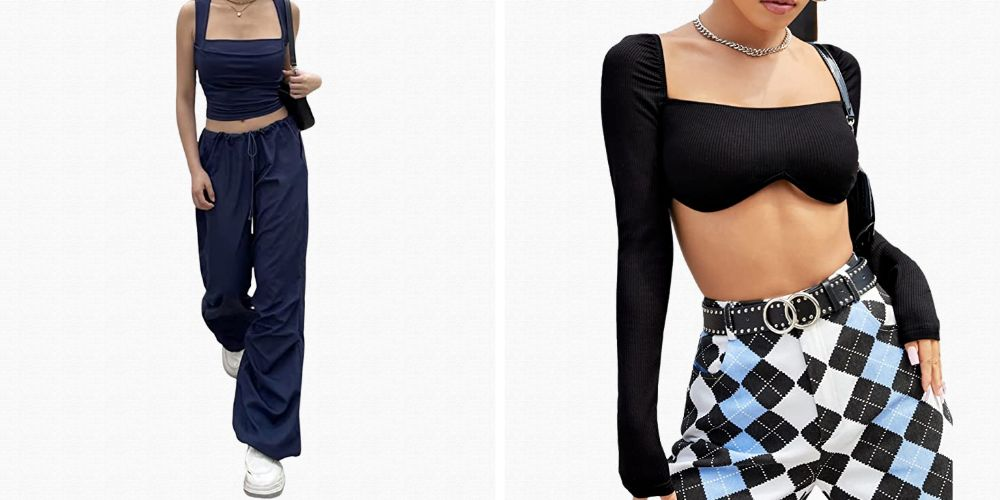 Parachute pants and crop tee shirts are the perfect throwback to the 80s. Parachute fabric is light and airy, making it perfect for a hot day. Plus, the high-waisted silhouette is flattering on all body types. Crop tee shirts are the perfect way to show off your midriff.
They can be easily dressed up or down, making them versatile for any occasion. Whether you're headed to the beach or a night out on the town, parachute pants and crop tee shirts will have you looking chic and stylish.
Jordache Jeans
These iconic jeans were all the rage in the 80s. Women everywhere flocked to department stores and boutiques for a pair of these stylish denim trousers. They had a slim fit, and high waistline, and were usually decorated with ornate embellishments like metal rivets or fancy embroidery.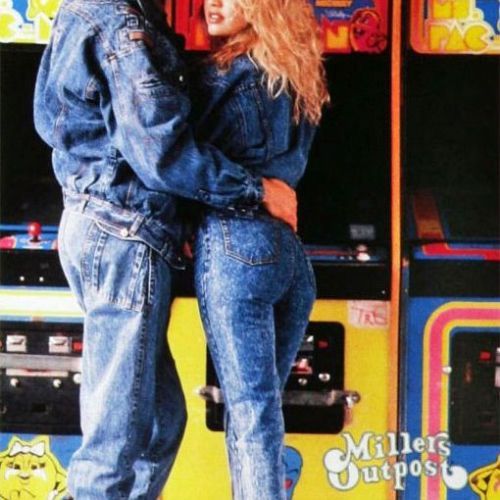 Recreate This Look: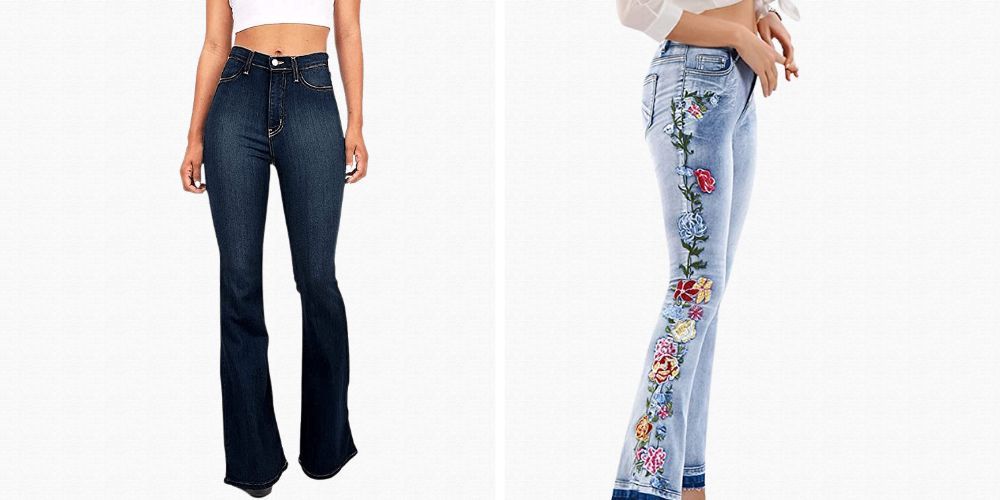 These jeans are giving us major 80s vibes - and we're here for it! The high-rise waist and flared leg silhouette are super flattering, and the embroidered floral detailing adds a touch of femininity.
We love how they look with a cropped top and platform heels, but they would also look great with a simple tee and sneakers. If you're looking for a statement-making denim piece, these jeans are definitely worth considering!
Acid Washed Jeans
These were another popular style of jeans in the 80s. They were characterized by their heavily bleached and distressed appearance, which was achieved through various treatments like stone washing or acid dyeing. The final result was a jean with a unique and eye-catching look that made them stand out from the crowd.
Recreate This Look: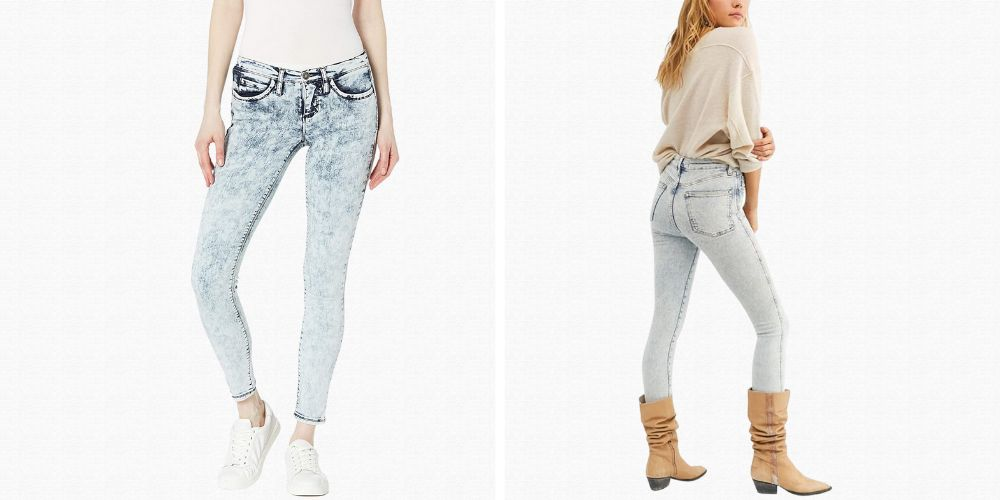 Denim is having a moment. Specifically, 80s-style acid wash denim is having a moment. This popular fashion trend has been spotted on celebrities and fashion bloggers alike, and it shows no signs of slowing down.
If you're looking to jump on the bandwagon, there are two great options: the Dollhouse Women's 5 Pocket Acid Wash Super Soft Skinny Jean or the Free People Frayed-Hem Skinny Jeans in Acid Wash Indigo.
Both styles are figure-flattering and will give your outfit a vintage-inspired edge. So whether you're channeling your inner 80s diva or just looking for a new pair of skinny jeans, acid wash denim is the way to go.
Denim Jackets
Denim jackets were another popular fashion staple in the 80s. They were a great way to add a bit of edge to your look without going overboard. Women often wore them over dresses or skirts, but they could also be paired with jeans for a more casual vibe.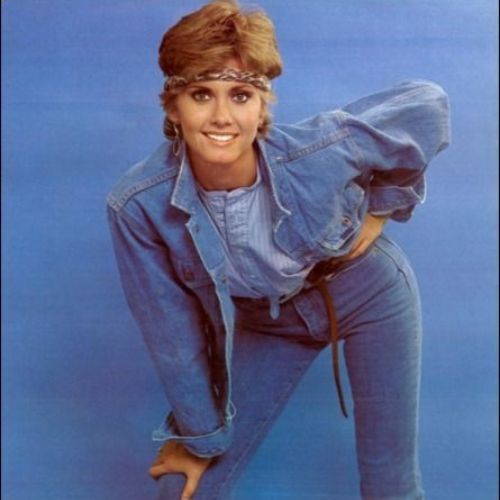 Recreate This Look: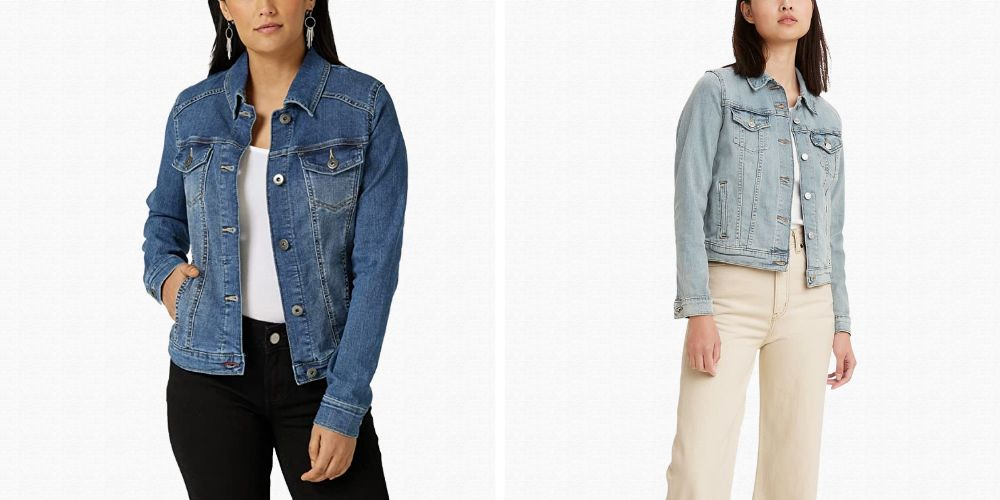 In the 80s, big shoulders and acid-wash denim were all the rage. And while some may argue that those trends should have stayed in the 80s, we beg to differ. The Levi's Trucker Jacket and Wrangler Denim Jacket are proof that some trends are worth bringing back.
Both jackets are fitted with a flattering silhouette and feature just the right amount of distressing. And while they may be reminiscent of 80s fashion, they've been updated for the 21st-century woman.
Whether you're looking for a statement piece or a classic denim jacket, these jackets are sure to fit the bill. So go ahead and give into your 80s nostalgia - your wardrobe will thank you for it.
Biker Shorts
Biker shorts first came onto the scene in the 80s, when they were popularized by the hip-hop culture. They usually featured bold colors or prints and were worn with oversized T-shirts for a cool streetwear look.
Biker shorts are now making a comeback, but with a more modern twist—they're now being worn with crop tops and sneakers for a chic athleisure look. Some people have even taken to wearing biker shorts with blazers for a dressier look. However you choose to style them, biker shorts are definitely having a moment.
And who knows? Maybe they'll even become as iconic as that other 80s fashion trend, Princess Diana's power dressing style.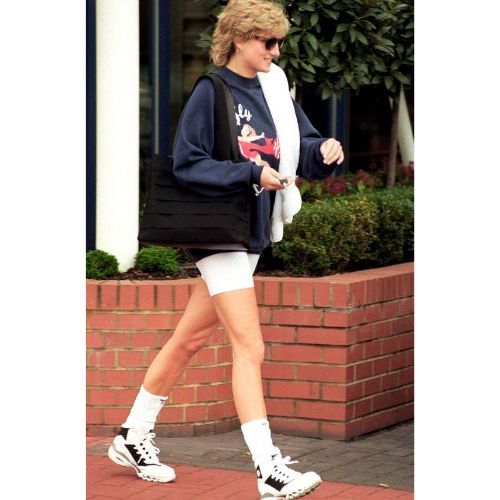 Recreate This Look: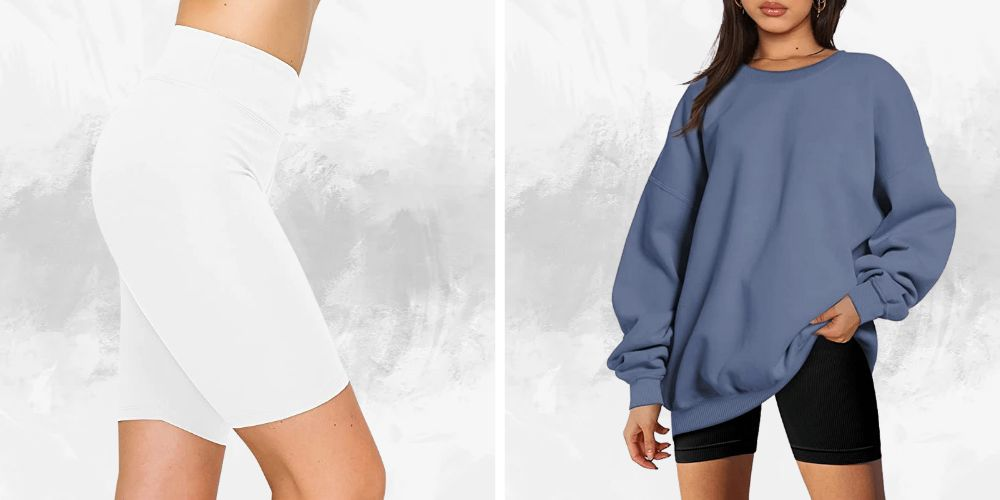 Remember when 80s fashion was all about bike shorts and fleece sweatshirts? Well, it looks like that trend is making a comeback.
While some people are skeptical, I think it's a great way to stay comfortable and stylish at the same time. Bike shorts are perfect for activities like biking or hiking, and they can even be dressed up with a cute top for a night out.
Fleece sweatshirts are perfect for chilly days or taking the edge off a summer night. Plus, they're super comfy and can be dressed up or down. So if you're looking for a way to stay stylish and comfortable, bike shorts and fleece sweatshirts are the way to go.
Leather Jackets
Leather jackets were a symbol of cool in the 80s. They had a rebellious, bad-boy look that was perfect for channeling your inner rock star. They came in many different styles and could be paired with everything from jeans to dresses for an edgy yet sophisticated vibe.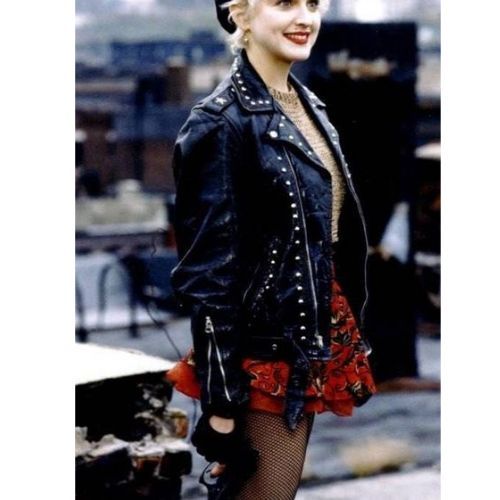 Recreate This Look: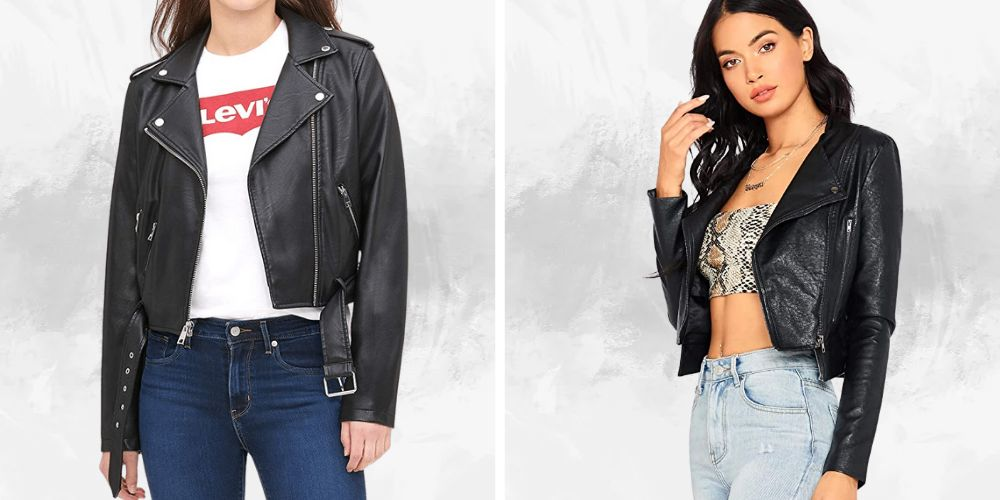 Who says the 80s are dead? Certainly not Levi's and SheIn. If you're looking for a way to add a little edge of 80s style to your wardrobe, there's no better way to rock the retro look than with a leather motorcycle jacket.  Levi's makes a great one for women that comes in black or brown. It has all the classic 80s details, like shoulder pads and a belted waist, but it's been updated for a modern fit.
SheIn stylish and sophisticated jacket takes on 80s fashion and is the perfect way to incorporate a bit of retro style into your wardrobe. The cropped silhouette is both flattering and fashionable, while the long sleeves add a touch of elegance.
The zipper front makes it easy to slip on and off, while the PU leather adds a touch of luxury. Whether you're pairing it with jeans and a tee or a little black dress, this jacket is sure to make a statement. So channel your inner 80s diva and grab one before they're all gone.
Fashion Accessories
No 80s look was complete without statement accessories. Chunky jewelry, bright scrunchies, and flashy sunglasses were all popular choices. Big earrings and layered necklaces added a touch of glamour to any outfit, while colorful belts helped cinch the waist for a flattering silhouette.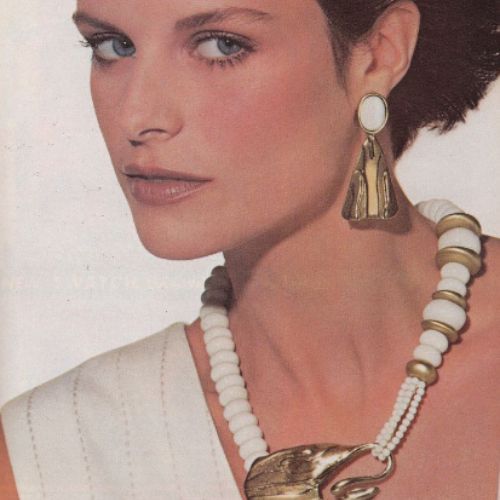 Recreate This Look:
These 80s-inspired statement earrings are the perfect way to add a touch of attitude to any outfit. With their bold, geometric shapes, they make a confident style statement that is sure to turn heads. These earrings also feature a unique drop design that is both eye-catching and elegant.
The gold-plated chunky rope chain necklace complements the earrings perfectly, while the large hollow casting triangle bamboo hoop earrings add a touch of playfulness. This complete look is sure to give you all the attention you crave. So go ahead and rock those 80s vibes with confidence!
Makeup
Bright colors and bold looks were all the rage when it came to 80s makeup. Women wore lots of eyeshadow and blush, usually in bright shades like blue or pink. Neon lipstick was also popular, along with plenty of glitter for an extra dose of shimmer.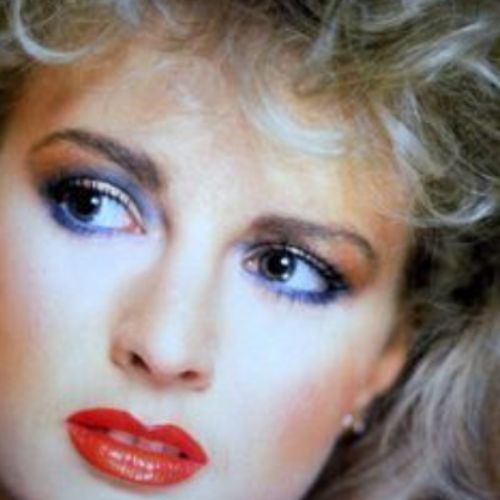 Recreate This Look: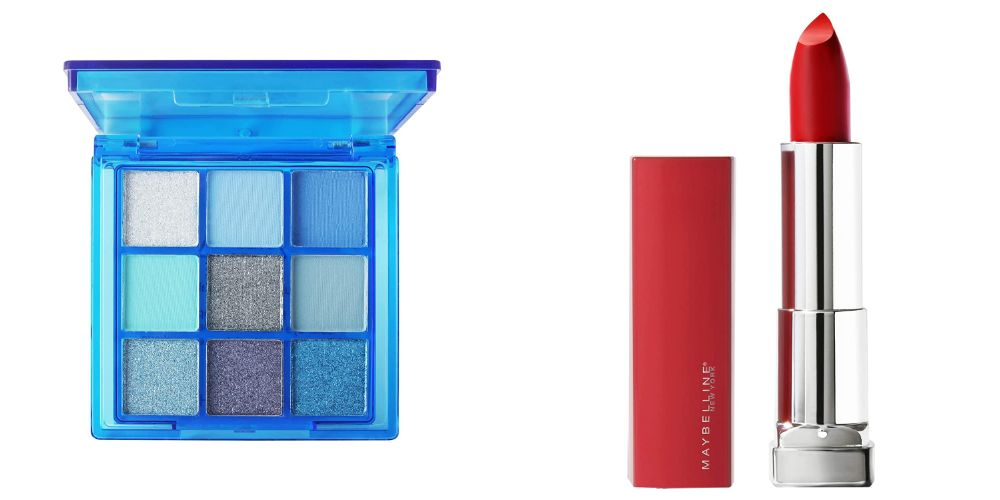 80s fashion is having a moment and MEICOLY's Blue Eyeshadow Palette is the perfect way to get the look. The palette includes 9 shades of blue, from electric to powder, that can be used to create a variety of looks. Whether you want to go for a bold 80s eyeshadow look or something more subtle, this palette has everything you need.
And Maybelline's Red For Me lipstick is the perfect finishing touch. The rich red color is perfect for creating an 80s-inspired look, and its long-lasting formula will ensure that your lips look amazing all night long. So if you're looking for the perfect way to rock 80s fashion, make sure to check out MEICOLY's Blue Eyeshadow Palette and Maybelline's Red For Me lipstick.
Final Thoughts
Love it or hate it, there's no denying that 80s fashion made a major impact on fashion as we know it today.
From its humble beginnings in early 70s fashion up through its neon-clad heyday in the riding days of early Madonna music videos, 80s fashion truly ran the gamut.
What will never die though is our love for those retro vibes—and we have the nineteen seventies and eighties to thank for that!
Comments