This post may contain affiliate links, please see our privacy policy for details.
Do you have an itchy, flaky scalp that just won't quit?
You're not alone.
Millions of people suffer from scalp conditions like dandruff, seborrheic dermatitis, and psoriasis. But there's no need to suffer any longer!
Get rid of that itchy scalp by using our best shampoo for dry and itchy scalp.
Stop scratching your head, and let us help you with that itchy scalp.
Get rid of the itchiness, and feel like a new person!
Finding the best shampoo for an itchy scalp doesn't have to be a difficult task.
It's important to know that all scalps are different, and what works for one person won't necessarily work for another.
It is also important to consider other lifestyle factors when deciding on the right product for you.
In this article, we will provide helpful information on how to identify the best itchy scalp shampoos and make sure you get the most out of your purchase.
What causes itchy scalps?
Itchy scalps can be caused by a variety of things, such as dry skin, dandruff, contact dermatitis, lice infestations, fungal infections, and even stress.
Some medical conditions like eczema or psoriasis can also cause itchy scalps. In some cases, changes in hair care products may help relieve the itchiness.
How We Choose
There are a few things you should look for when choosing the best shampoo for itchy scalp.
First, make sure the shampoo is unscented or hypoallergenic. Many people with sensitive skin have reactions to fragrances, so it's important to find a shampoo that won't irritate your scalp.
Second, look for a shampoo that contains anti-inflammatory ingredients like chamomile or aloe vera. These substances can help to soothe itching and redness.
Finally, choose a shampoo that is gentle enough for daily use. Many shampoos designed for itchy scalps are harsh and can actually make the problem worse if used too often.
By following these guidelines, you can find the best shampoo for your needs and keep your scalp healthy and itch-free.
With the right knowledge and product selection, you can say goodbye to itchy scalp problems once and for all! Use our guide to find the best shampoo for an itchy scalp and thank us later!
Best Medicated Anti-Dandruff Shampoo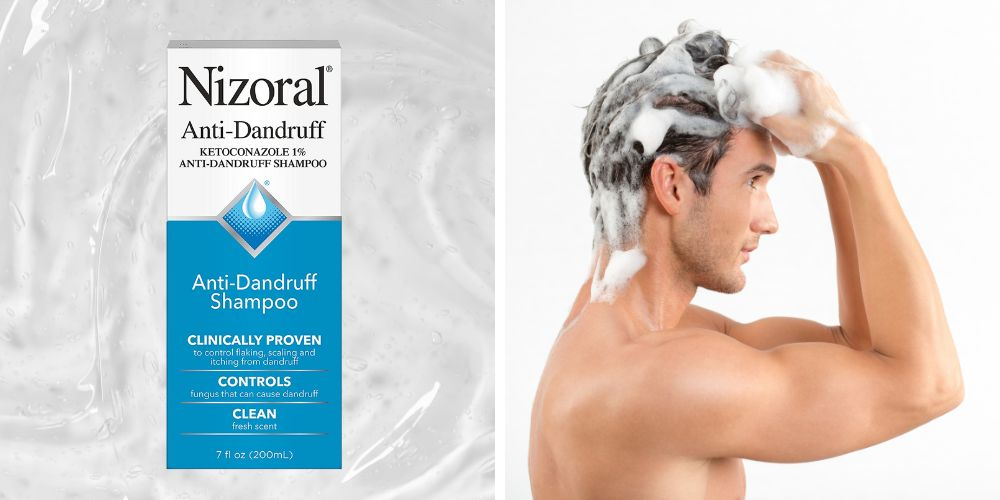 Why We Love It
Say goodbye to dandruff and hello to beautiful, healthy hair with Nizoral! This powerful anti-dandruff shampoo is specially formulated to help reduce flakes, itching, and inflammation.
With its combination of ketoconazole, zinc pyrithione, and salicylic acid, it works hard to tackle even the toughest cases of dandruff while still being gentle on your scalp.
It is an easy-to-use formula that helps reduce inflammation, soothes itching, and eliminates flaking caused by dandruff.
What You Should Know
Nizoral is the ultimate solution to your dandruff problems. Unlike other products that just try to treat the symptoms, Nizoral provides deep-down relief from dandruff at its source.
Its active ingredient, ketoconazole, kills the fungus that causes dandruff so you can experience long-lasting results and finally get rid of pesky flakes for good.
The only over-the-counter dandruff shampoo with clinically proven Ketoconazole 1, Nizoral offers fast relief for long-term results.
Best Shampoo for Long-Lasting Relief
Why We Love It
Experience long-lasting relief from the itchy, flaky scalp with Neutrogena T Gel Therapeutic and Anti-Dandruff Shampoo.
This 16-fluid-ounce bottle of shampoo contains coal tar extracts to help control symptoms of dandruff, seborrheic dermatitis, and psoriasis.
The active ingredient, coal tar, helps combat the symptoms of dandruff while nourishing your hair with a fragrant lather.
What You Should Know
This shampoo will leave your scalp feeling refreshed and rejuvenated, creating a healthy environment where your hair can shine.
With regular use, you'll enjoy visibly improved texture and shine in no time at all.
Clinically proven and recognized by the National Psoriasis Foundation, our formula helps reduce inflammation associated with psoriatic plaques on the skin's surface.
Best Shampoo and Conditioner Set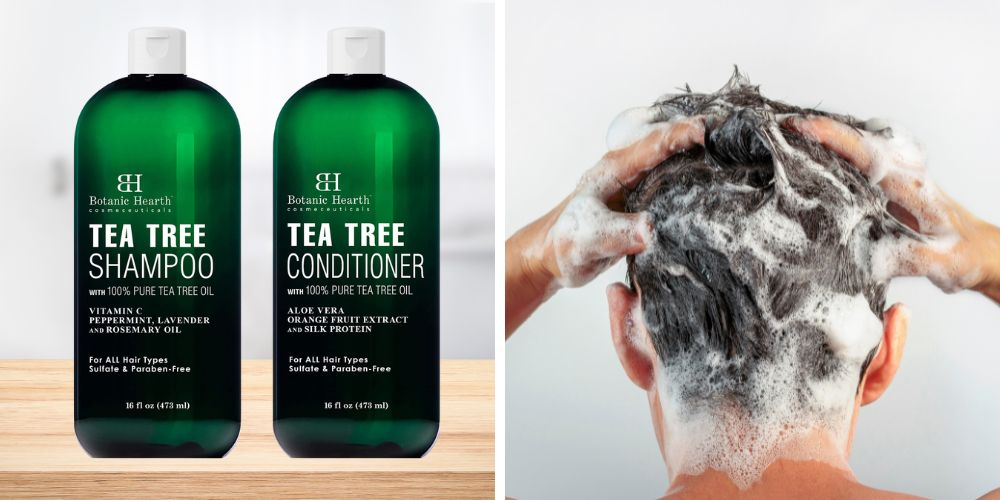 Why We Love It
Bring the invigorating, soothing power of tea tree oil to your hair and scalp with this clarifying shampoo and conditioner set!
Perfect for all hair types, this sulfate-free, paraben-free duo deeply nourishes each strand while removing product build-up.
The unique blend of natural oils helps stimulate healthy scalp circulation as it gently cleanses and conditions from root to tip giving you soft, shiny hair that has never felt so revitalized.
What You Should Know
Infused with tea tree oil, aloe vera, peppermint, and lavender oils, this duo of shampoo and conditioner nourishes the scalp for strong and healthy hair.
A specially formulated solution helps give your hair the luster it needs while keeping it color-protected and healthy.
Botanic Hearth Tea Tree Shampoo and Conditioner Set is the perfect solution for those looking to maintain a healthy scalp while keeping animal-friendly.
Best Moisturizing Shampoo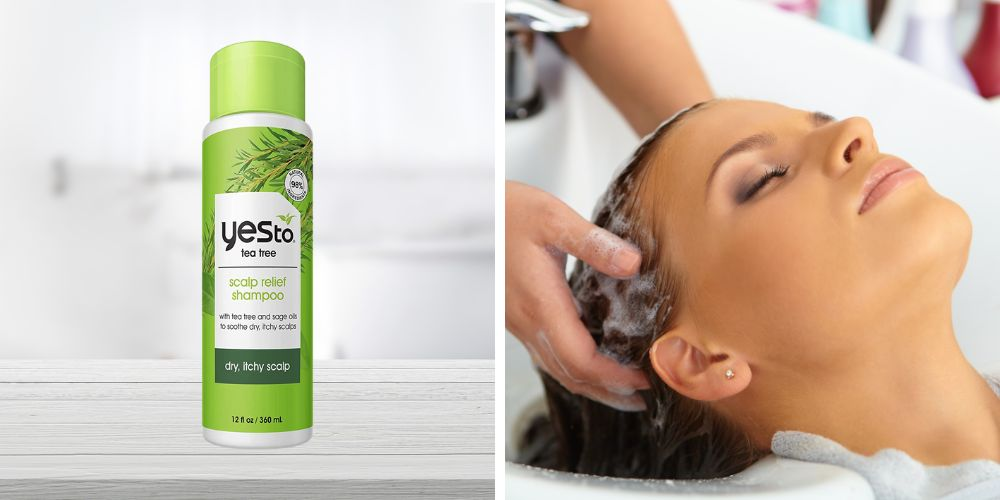 Why We Love It
This pH-balanced shampoo helps to restore the natural balance of your scalp while providing immediate relief from itchiness and irritation.
It is formulated with stimulating ingredients that help to exfoliate buildup and reduce inflammation, whilst refreshing your scalp for a healthier look and feel.
What You Should Know
This refreshing shampoo offers a pleasant fragrance that is sure to last all day, while also soothing your irritated scalp.
Its special blend of tea tree oil and witch hazel helps soothe irritation, whilst adding volume and shine to your locks. It's also free from parabens, silicones and sulphates - so you can feel good about using it!
Best Scalp Shampoo with Tea Tree Oil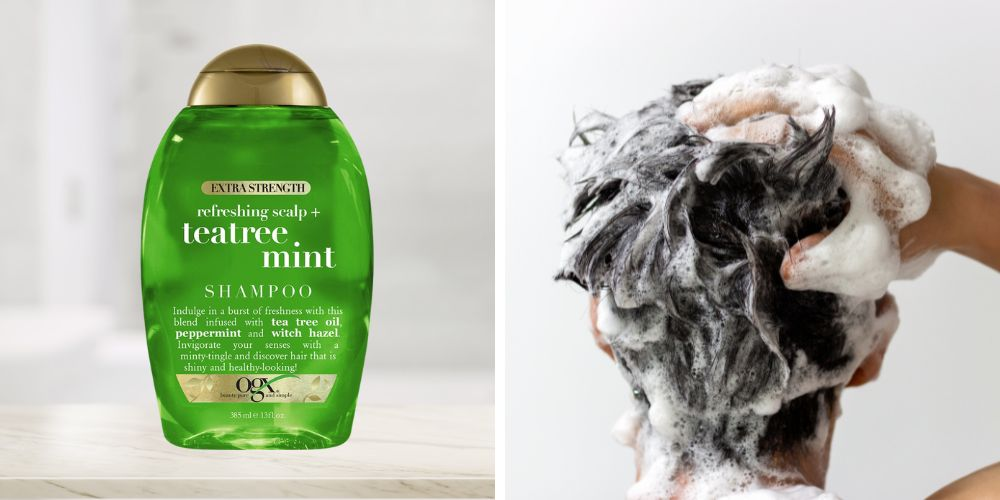 Why We Love It
This tea tree & mint scalp shampoo is designed to give your hair a deep cleanse with a burst of freshness. Peppermint, tea tree oil, and witch hazel combine to create an invigorating sensation that will leave your scalp tingling.
It refreshes the senses while providing powerful cleansing action for a rejuvenated look and feel. The natural ingredients have also been proven to help stimulate circulation in the scalp and strengthen hair follicles, leaving your locks looking strong and lustrous.
What You Should Know
Perfect for all hair types, this luxurious shampoo cleanses and nourishes your hair without weighing it down.
With regular use, the shampoo will leave your hair feeling soft and silky with a natural shine.
Transform your hair into a fresh, minty paradise with this invigorating combination of peppermint, iced vanilla, and tea tree.
Best Shampoo for Oily or Dull Hair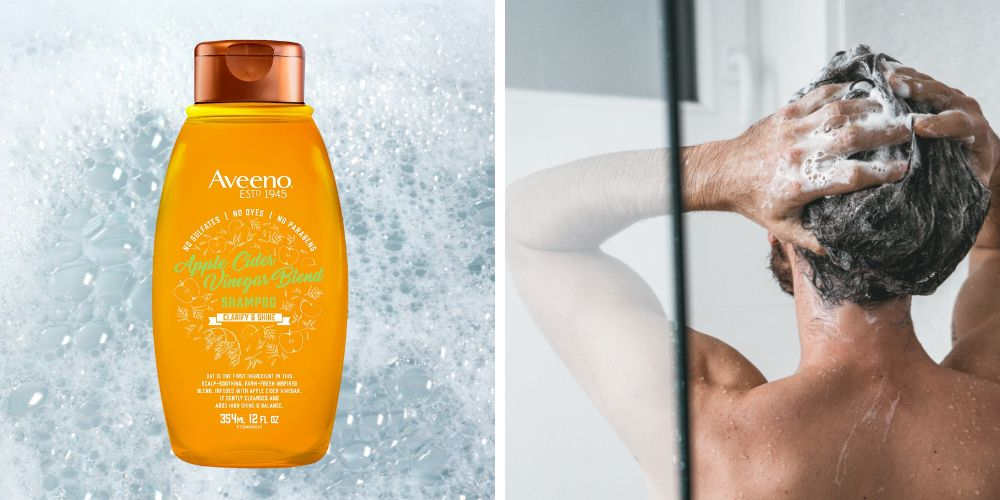 Why We Love It
The Aveeno Haircare Collection is formulated with oat and enriched with farm-fresh inspired ingredients, this collection is perfect for those looking to nourish their hair from root to tip.
This natural shampoo, infused with apple cider vinegar, is a powerful yet gentle cleanser that's perfect for all hair types and color-treated hair.
What You Should Know
Their top-notch hair care products are made from natural ingredients and will help enhance the overall health of your hair.
This unique sulfate-free shampoo is perfect for achieving balance and high shine with every wash.
Best Dry Scalp Shampoo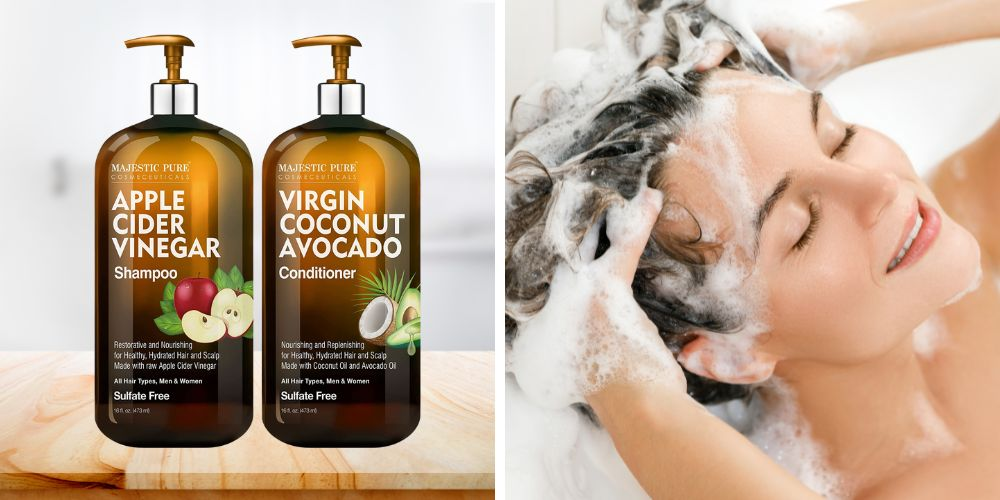 Why We Love It
Harness the power of nature with Majestic Pure Apple Cider Vinegar Shampoo and Virgin Coconut Avocado Conditioner Set.
The apple cider vinegar shampoo works to gently cleanse and restore balance while the coconut avocado conditioner provides rich hydration that's sure to turn heads.
What You Should Know
It contains a formula of natural ingredients that works to protect color from fading and UV rays while nourishing the scalp for healthier-looking locks.
An impeccable daily dry scalp shampoo and conditioner combo that removes build-ups while nourishing and hydrating hair and scalp.
Best Shampoo for Curly Hair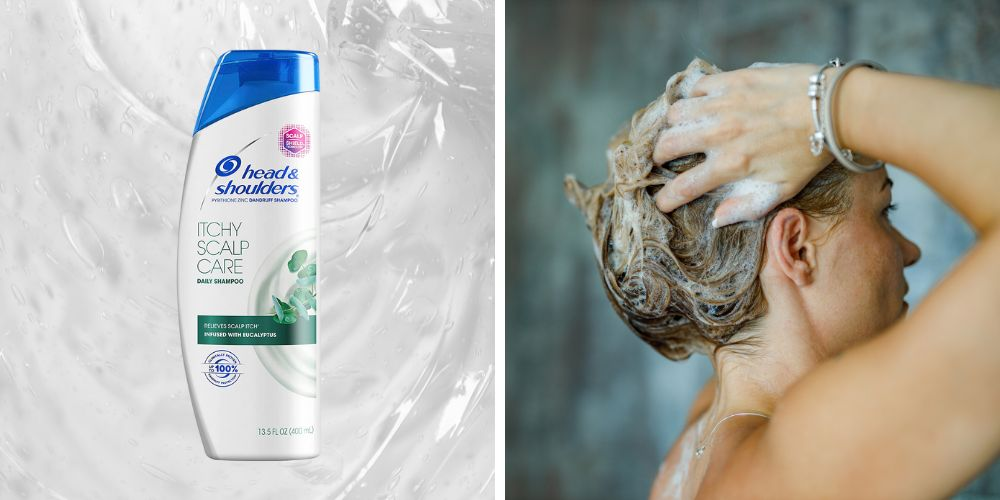 Why We Love It
Head & Shoulders Itchy Scalp Care Anti-Dandruff Shampoo is the perfect product for those seeking relief from their itchy scalp.
This shampoo works to nourish your scalp and help calm itchiness quickly. Formulated with natural ingredients, this product helps maintain a healthy scalp while reducing dandruff symptoms.
With regular use, you can experience lasting relief from an itchy scalp and fewer visible flakes of dandruff.
What You Should Know
Using eucalyptus-scented shampoo, the formula sanitizes your hair and brings relief from headaches and scalp problems.
Created by America's leading dermatologist-recommended brand.
The Head & Shoulders Collection contains combos with clarifying shampoos, volumizing conditioners, and dandruff treatments, so you can introduce dandruff treatment to every step of your haircare routine.
Best Shampoo for Hair Growth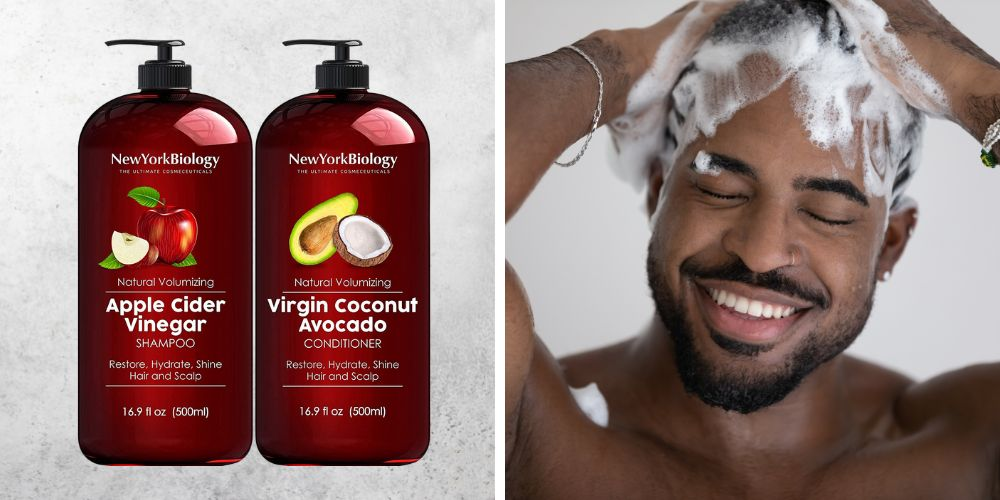 Why We Love It
A revitalizing and clarifying shampoo and conditioner that repairs and rejuvenates hair and promotes healthy hair growth.
It may be used to create a holistic defense against DHT build-up, extra sebum, and other residues that are known to cause block follicles and lead to hair loss and thinning hair.
Suitable for everyone from women to men to kids, this product is designed to give you the beautiful, healthy hair you've always wanted.
What You Should Know
With regular use of this product, you can expect to see fewer split ends and less frizz in your hair. It's time to take control of your scalp health with this nourishing shampoo and conditioner combination that works to restore vibrancy to every strand.
Infused with apple cider vinegar to gently cleanse and stimulate hair growth, this shampoo is designed to be as gentle on your scalp as possible.
Best Shampoo for Dry Scalp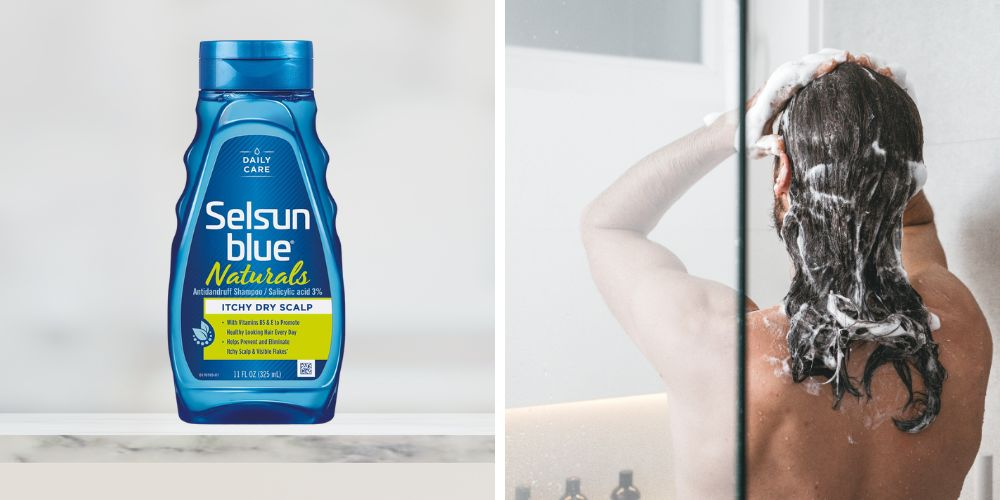 Why We Love It
Say goodbye to itchy, dry scalp and unwelcome dandruff with Selsun Blue Naturals Itchy Dry Scalp Anti-dandruff Shampoo.
Containing 5% Selenium Sulfide and natural botanicals, this shampoo is formulated to help reduce stubborn flaking due to dandruff while soothing the scalp.
It's gentle enough for daily use, so you can achieve a soft, healthy-looking head of hair without irritation or discomfort.
What You Should Know
Selsun Blue Formulated with eight intensive moisturizers, botanicals, and vitamins B5 & E is the perfect solution for dry, damaged hair.
They also offer Selsun Blue 2-in-1 Anti-dandruff Shampoo & Conditioner, which cleanses, conditions, repairs, and strengthens your hair in just one step.
Using selenium sulfide as the main component, this maximum-strength anti-dandruff shampoo formula helps battle severe dandruff symptoms.
Best Shampoo for Itchy Scalp FAQs
Why is my head itching so badly?
Itching in the head can be caused by a variety of things. Common causes include allergies, lice, dry skin, and contact dermatitis.
It's important to speak to your doctor if the itching persists or is accompanied by other symptoms like redness and swelling. Treatment will depend on the underlying cause.
How do I get my scalp to stop itching?
To stop your scalp from itching, you should start by using a gentle shampoo that is specifically designed for sensitive scalps. Make sure to rinse your hair thoroughly after washing, as any residue can irritate the skin.
Additionally, you can try using a scalp oil or conditioner to help moisturize and soothe the area. Finally, if the itching persists, consult a doctor to check for underlying medical issues.
Where to buy shampoos for an itchy scalp?
You can find a variety of shampoos for itchy scalps at most drugstores and supermarkets. Look for products that contain ingredients like tea tree oil, menthol, aloe vera, or zinc pyrithione to help soothe the scalp. You can also check online retailers such as Amazon for more specialized options.
How much do shampoos cost?
Shampoos vary in cost depending on the brand and size. Generally, drugstore shampoos range from $3-$10, while salon brands can cost up to $50 or more.
Professional-grade products may also be available for purchase online. Ultimately, the cost of shampoo will depend on your individual needs and budget.
What lack of vitamins causes dandruff?
Dandruff can be caused by a lack of several vitamins, including Vitamin B, Vitamin C, and Vitamin E. A deficiency in any one of these vitamins can lead to dry skin and flaking.
Additionally, deficiencies in certain minerals such as zinc and selenium may also contribute to dandruff. To prevent dandruff, it is important to ensure adequate intake of all essential vitamins and minerals.
Best Shampoo for Itchy Scalp For You
Finding the best shampoo for an itchy scalp can be a challenge. However, by understanding your hair type, learning more about the ingredients in shampoos, and following our tips you are sure to find the perfect shampoo for yourself.
Be sure to follow up with a nourishing conditioner and scalp treatment to keep your scalp healthy and itch-free. With the right product and routine, you can enjoy beautiful and healthy hair that is free from itchiness.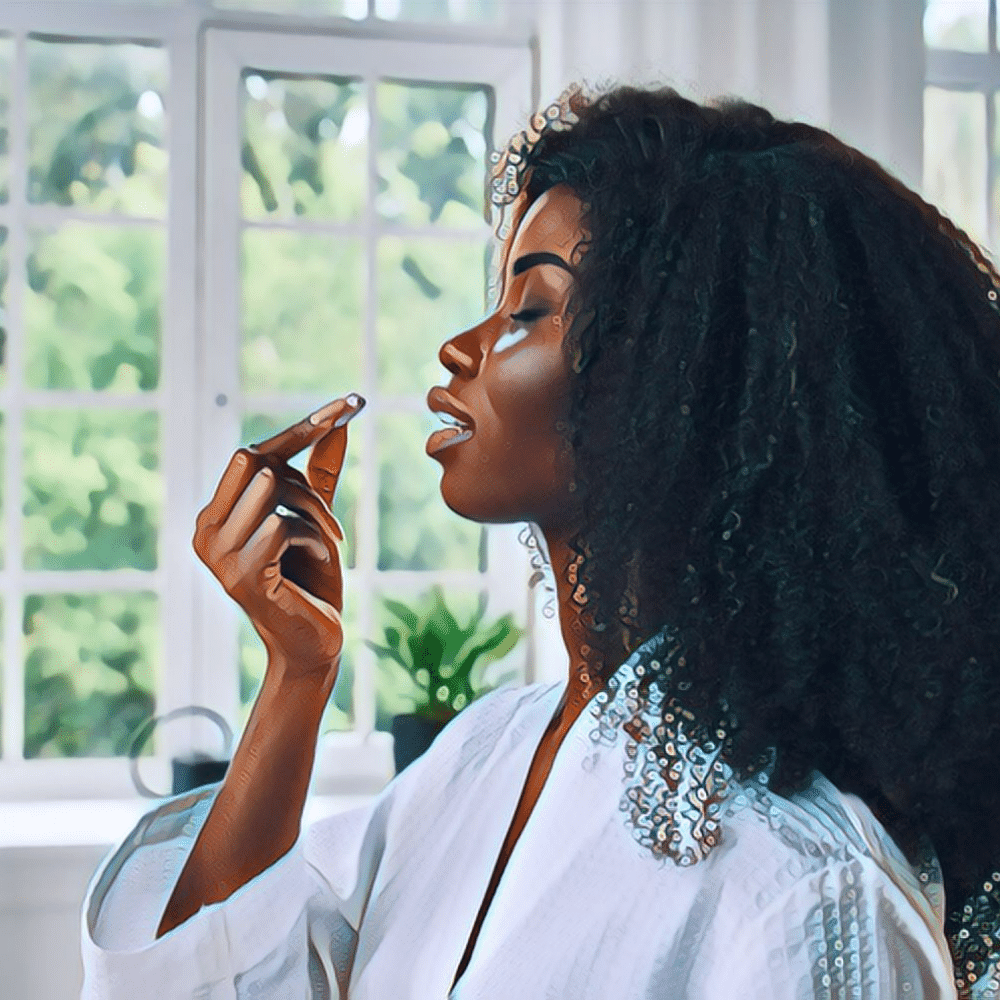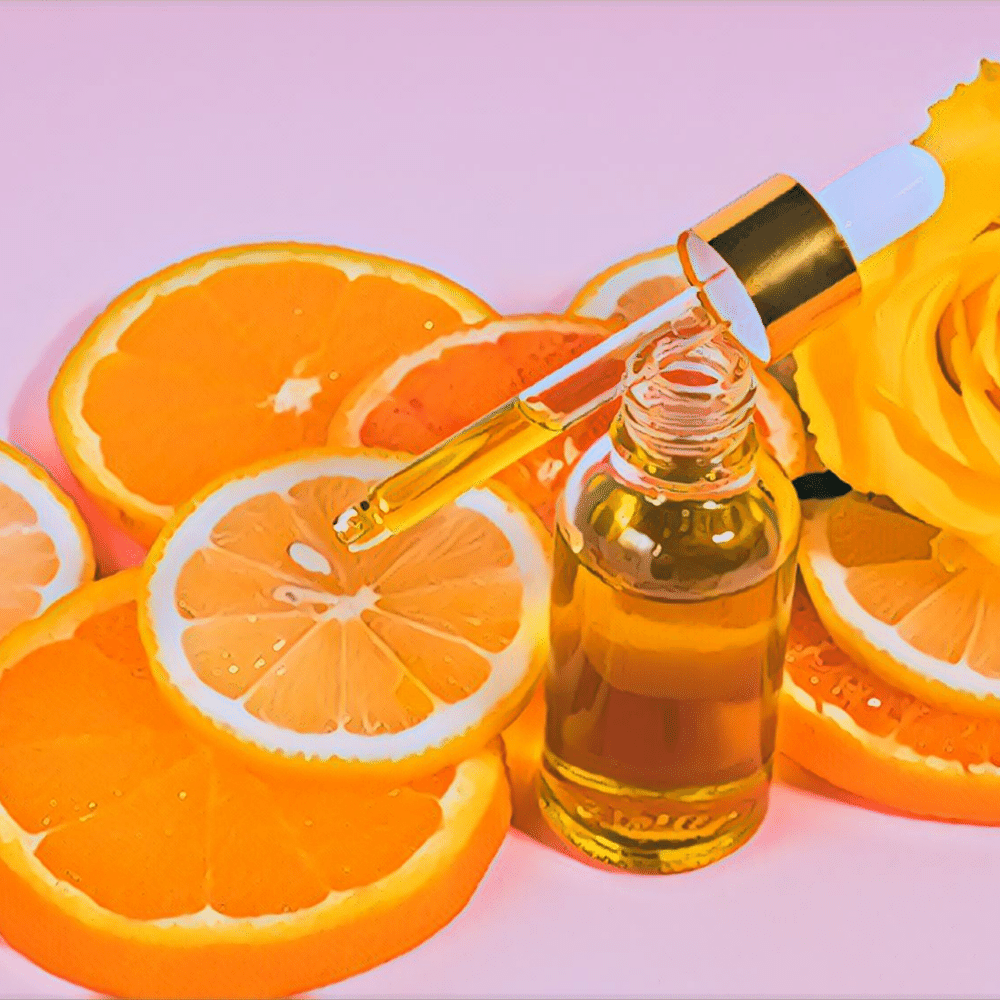 Comments