This post may contain affiliate links, please see our privacy policy for details.
Pampering and protecting your skin has never been easier with these top 25 body care products. This detailed list includes a variety of options, catering to different skin types and needs, from acne-prone to mature skin. Discover the best body care products and luxury body care items from leading brands for a revitalized, radiant complexion.
Gentle Cleanser for Sensitive Skin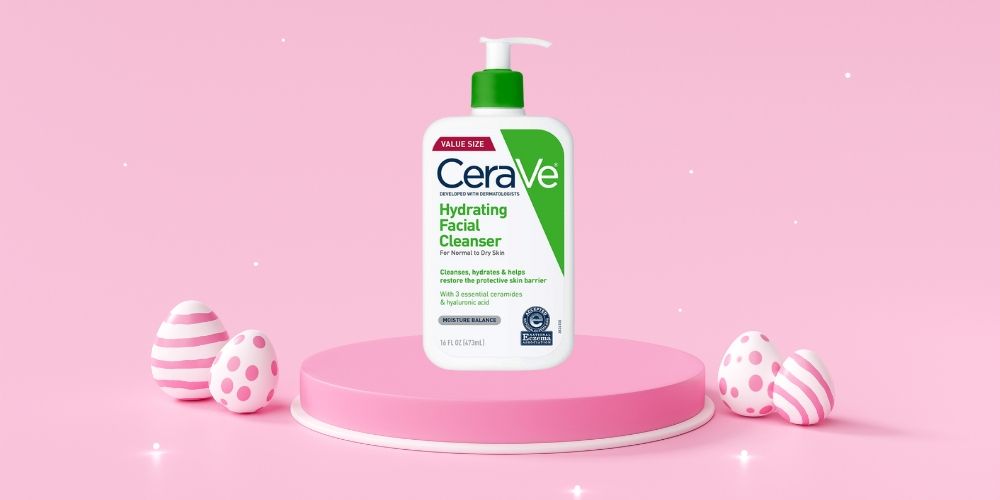 Boasting an impressive 4.7-star average and over 83,000 raving five-star reviews, CeraVe Hydrating Facial Cleanser is the ultimate game-changer for sensitive skin. Experience the transformative power of a gentle yet effective wash that purifies your skin without leaving it parched or irritated. One ecstatic reviewer claims, "My nose is not flaky anymore. P.S. I voted 5 stars on the scent because I hate harsh perfumes in any of my skincare products, so 5 stars for NO scent."
RELATED ARTICLE: Looking to explore more fabulous cleanser options?  Don't worry, we've got you covered! Simply head over to our blog, where we dive deep into the world of cleansing products for every skin type and concern. Discover your perfect match and elevate your skincare game to new heights – your skin will thank you!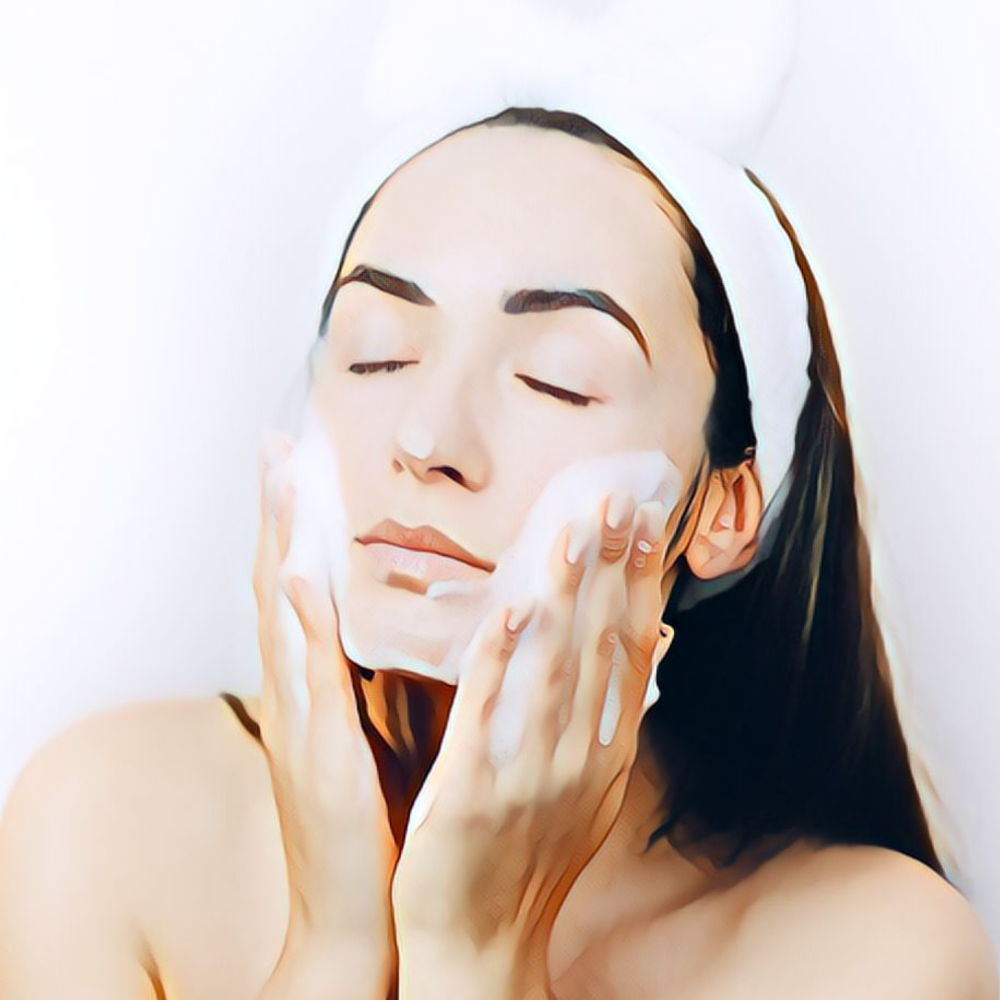 Moisturizer for Dry Skin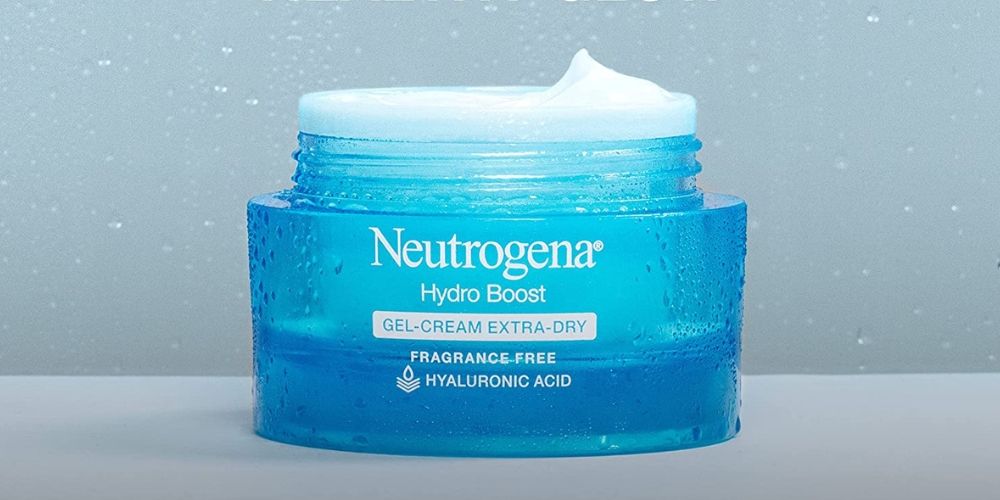 Neutrogena Hydro Boost Gel-Cream is a skincare fan favorite that has been taking the beauty world by storm with its unbeatable hydrating power. Infused with hyaluronic acid, it's able to lock in moisture for hours on end, leaving your complexion feeling silkier and smoother than ever before.
With a jaw-dropping 4.6-star rating and over 33,100 glowing five-star reviews, satisfied users can't stop raving about this ultra-moisturizing wonder. One happy customer shared, "I've been on my skincare journey since 2019, and this is probably the best moisturizer I've used so far. It leaves my skin feeling soft and refreshed, and it doesn't leave your face feeling or looking greasy. It soaks into your skin right after you use it. I'm on my second jar and I'm about to buy my third."
Skin Treatment for Acne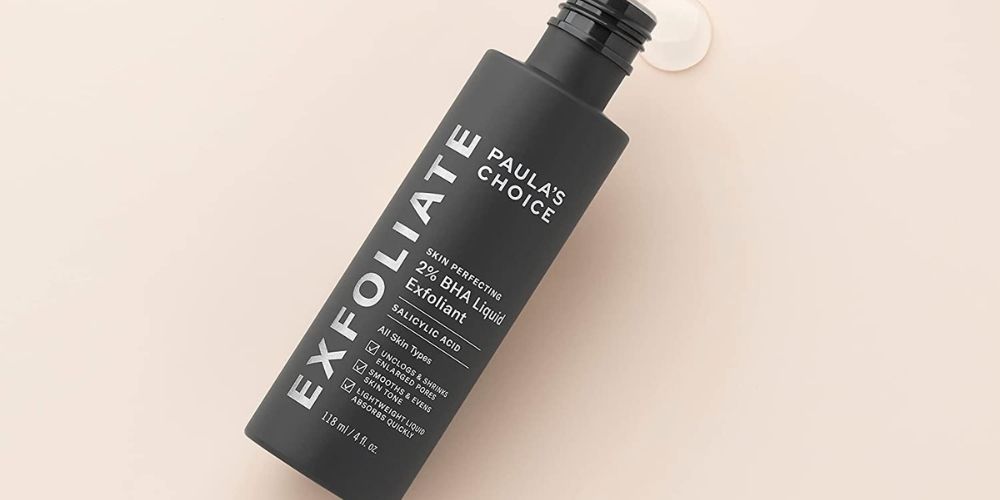 This exfoliant is nothing short of a game-changer. Its star ingredient, salicylic acid, works to target and unclog those stubborn pores, reducing pesky breakouts and revealing smoother, clearer skin.
With a 4.5-star average rating, Paula's Choice Exfoliant has become a go-to pick for so many people with acne-prone skin. One ecstatic customer raved, "I've been struggling for years with blackheads and this product is too worth it! My pores are a lot smaller and my blackheads are gone."
Face Moisturizer For All Skin Types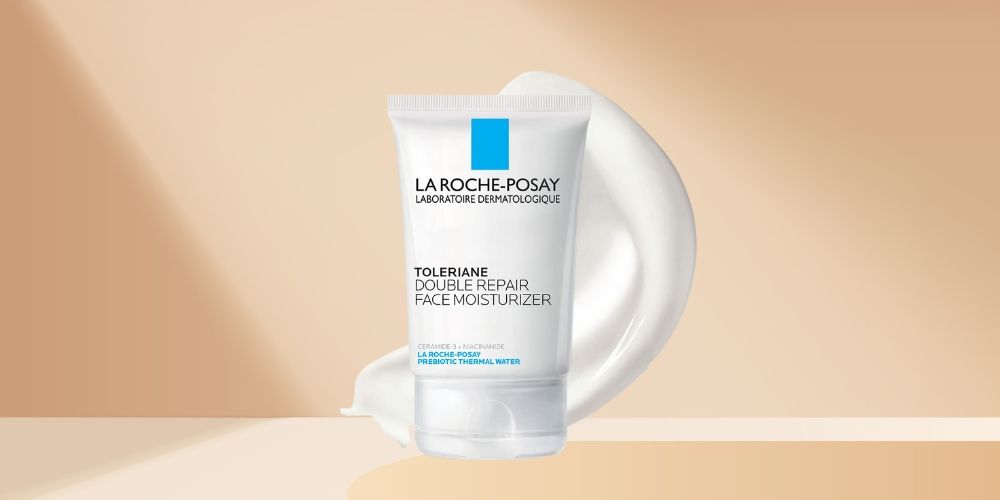 Whether you're dealing with dry, oily, or combination skin, the La Roche Posay Double Repair moisturizer is a match made in heaven. It doesn't just hydrate, it nourishes and protects, thanks to its unbeatable blend of ceramides, niacinamide, and glycerin.
With a 4.6-star average rating and over 20,700 glowing five-star reviews, it's clear that this moisturizer has won the hearts of users around the world. One such fan gushes, "This is my go-to daytime moisturizer. It's light yet moisturizing and makes my skin so soft. Not greasy, doesn't pill, and is perfect under sunscreen and/or makeup."
Face Serum for Oily Skin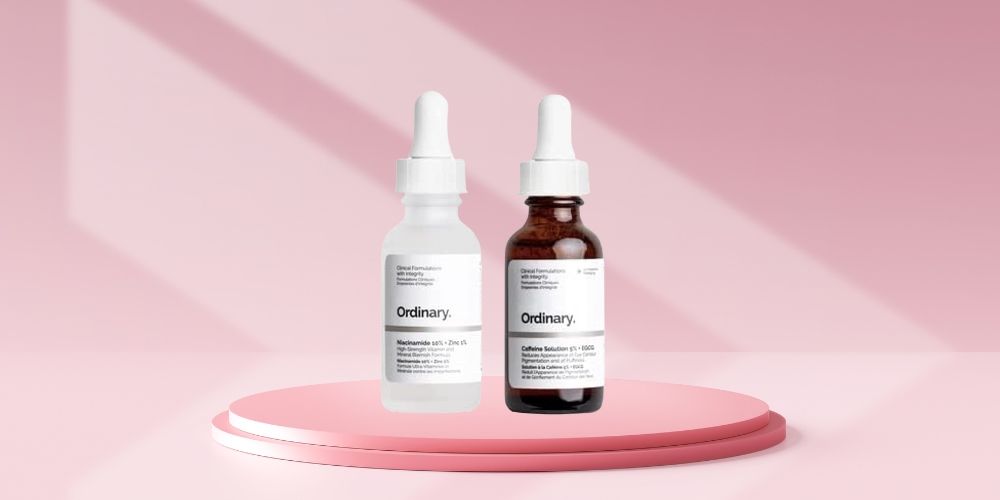 The Ordinary Niacinamide 10% + Zinc 1% serum is a top-rated skin care product specifically designed to reduce shine and minimize the appearance of pores. With a powerful blend of niacinamide and zinc, it's a fan favorite for oily skin types. Its incredible 4.3-star rating speaks for itself, proving that this is a skincare product you won't want to miss.
RELATED ARTICLE: Read about the benefits of Vitamin E and Vitamin C face creams, and get ready to reveal a more vibrant, youthful-looking complexion!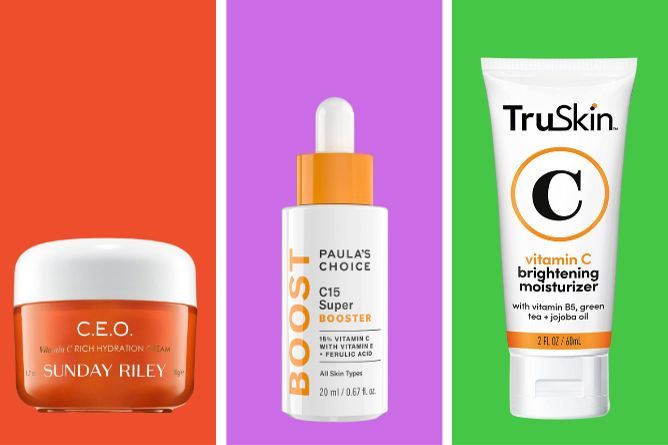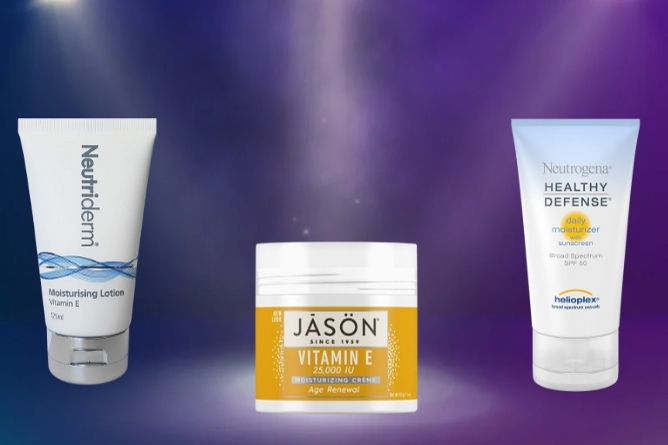 Antioxidant Serum for Mature Skin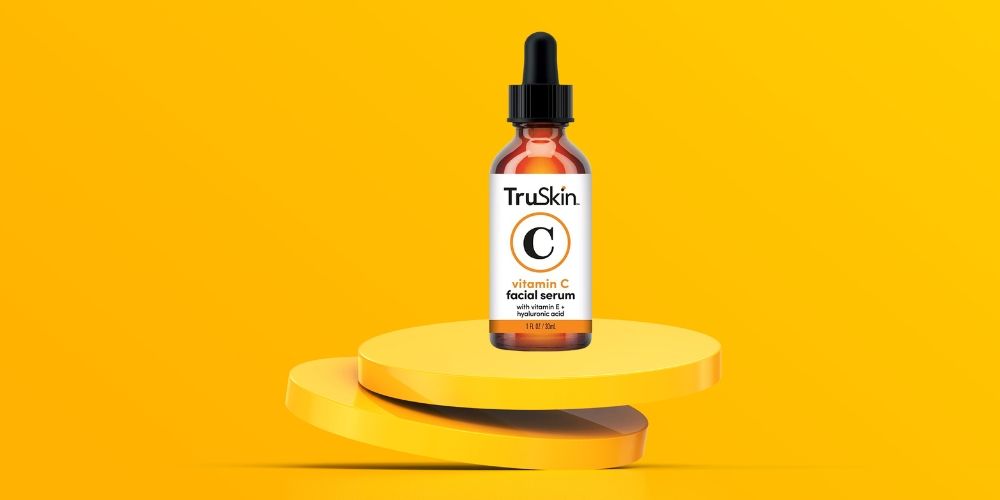 This powerful serum has been making waves in the beauty world for its ability to reduce visible signs of aging, leaving skin toned, smooth, and glowing. With a remarkable 4.3-star rating and over 91,000 five-star reviews, it's no wonder why so many people are making the switch to TruSkin Vitamin C Serum.
But it's not just skin aging that this serum fights against. In fact, it also helps brighten the complexion and even reduces breakouts too! One happy customer can attest to that, sharing: "Ever since I started using Vitamin C serum last fall, I realized it helps with my acne so much. I switched to this Brand about a month ago and it works really well to brighten my skin and make my breakouts clear up faster."
Soothing Cream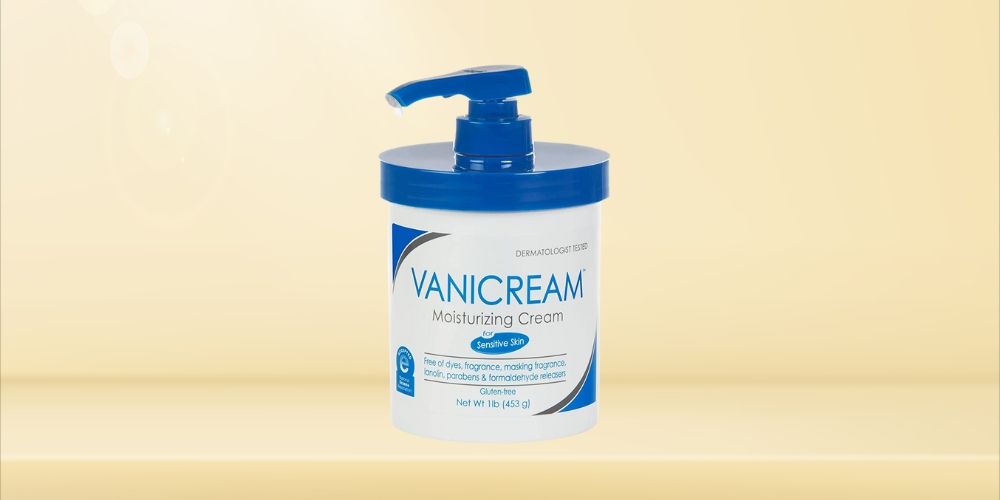 Vanicream is perfect for those with eczema or rosacea, this fragrance-free, nourishing cream is a lifesaver for anyone dealing with irritated, delicate skin. With a 4.7-star rating and over 28,100 glowing five-star reviews, it's clear that it is a must-have product in any sensitive-skinned skincare routine.
One thrilled customer shares, "I love this lotion! I have terribly sensitive skin, and this was recommended by my dermatologist. Since using it, I have had no issues with my skin. I highly recommend it to anyone with very sensitive skin."
Mild Cleanser for Combination Skin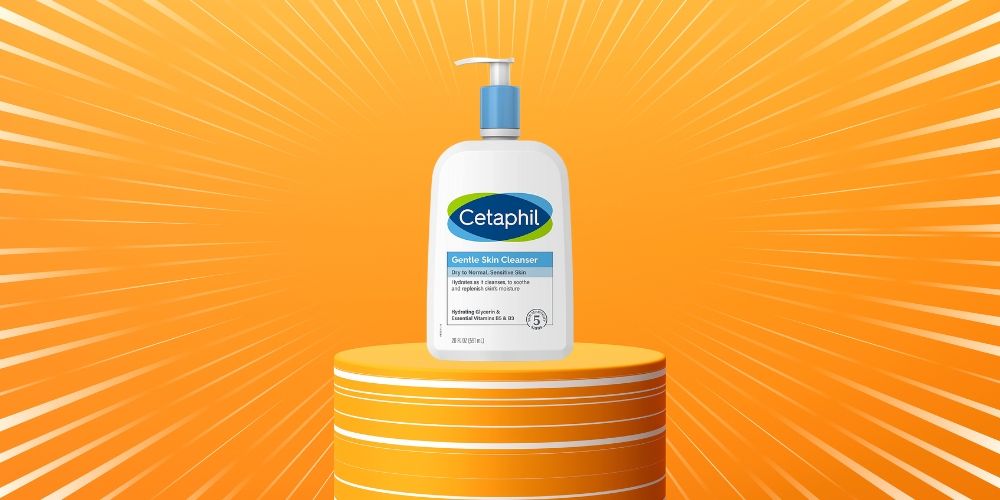 Cetaphil Gentle Skin Cleanser is specially designed to effectively remove impurities, leaving your skin squeaky clean without any irritation. Not only that, but its gentle formula also helps to preserve the skin's natural balance, making it a top choice for those who want to achieve healthy, glowing skin.
With an impressive 4.6-star average rating, you can trust that this cleanser is a top-performing product. One satisfied user raves: "It's been really good on my oily skin. Leaves my skin feeling soft, clean, and smooth. Doesn't strip away moisture so perfect for dry skin too"
Essential Sun Protection for All Skin Types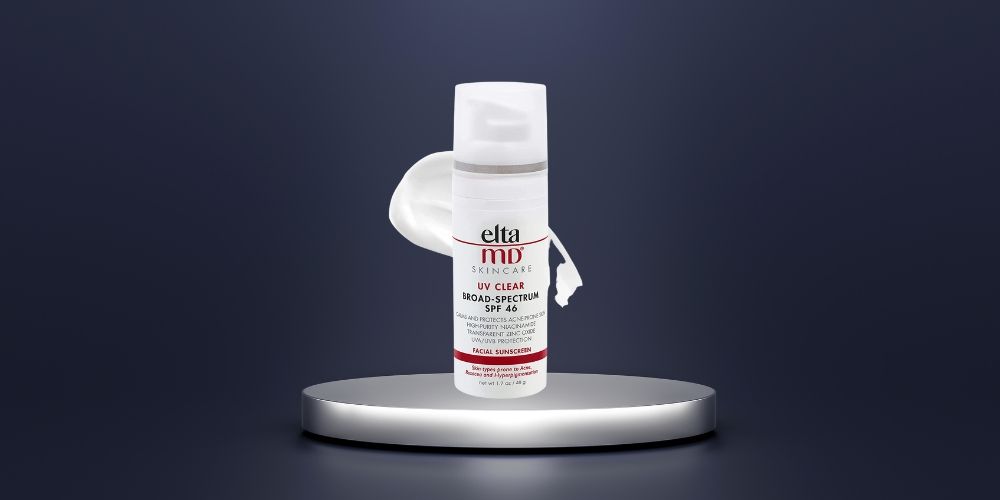 This top-rated product has been winning over customers worldwide thanks to its unparalleled formula that offers broad-spectrum protection against both UVA and UVB rays. Best of all, it's lightweight, oil-free, and suitable for all skin types, so you can enjoy full coverage without any discomfort or irritation. With an incredible 4.7-star average rating and over 29,900 glowing five-star reviews, there's no doubt that EltaMD is among the best of the best.
One client affirms this, saying "I have extremely sensitive skin, and this sunscreen does not cause issues for me. Goes on smoothly and feels nice. Does not burn if I perspire and it gets in my eyes. Think I have finally found a perfect daily facial sunscreen!"
Makeup Remover for Sensitive Skin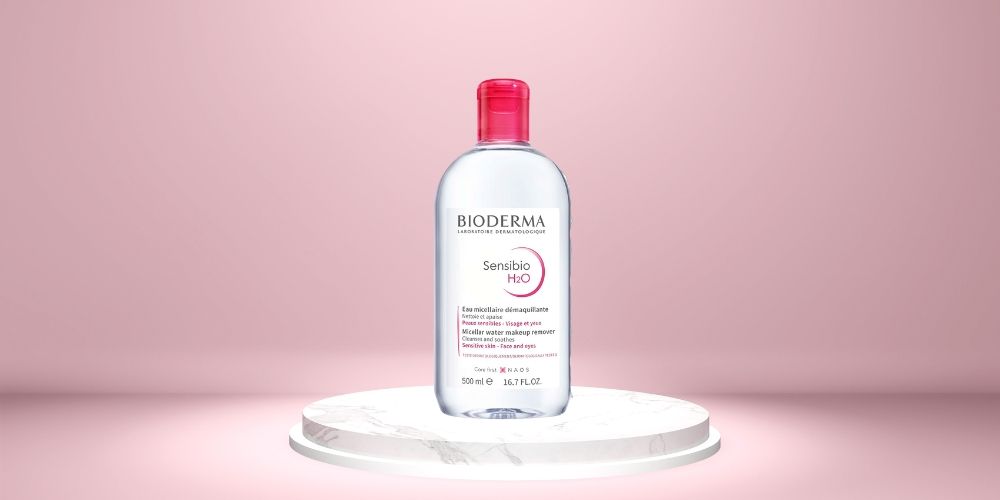 Bioderma Sensibio H2O Micellar Water is here to revolutionize your daily skincare routine. This top-rated product effectively removes makeup and impurities without causing any irritation, making it a truly gentle yet effective solution for anyone with sensitive skin. Its unbeatable formula has earned it an impressive 4.7-star average rating and over 36,100 glowing five-star reviews.
And customers are raving about it, just like one happy reviewer who said: "I'm very happy with bio derma. No other micellar water can compare and I've tried them. Others burn my sensitive skin and leave it tight. Bioderma is soothing and gentle. It's not cheap so I got the two-bottle set."
Hydrating Lotion for Dry Skin
For anyone out there with dry skin, Aveeno Moisturizing Lotion might just be a game-changer for you. This long-lasting lotion is jam-packed with all-natural ingredients that will keep your skin feeling ultra-moisturized and deeply hydrated. With a unique blend of colloidal oatmeal and rich emollients, it's no wonder that this lotion has an outstanding 4.7-star rating, its formula works to absorb quickly, leaving your skin feeling soft, smooth, and silky to the touch.
Spot Treatment for Acne Prone Skin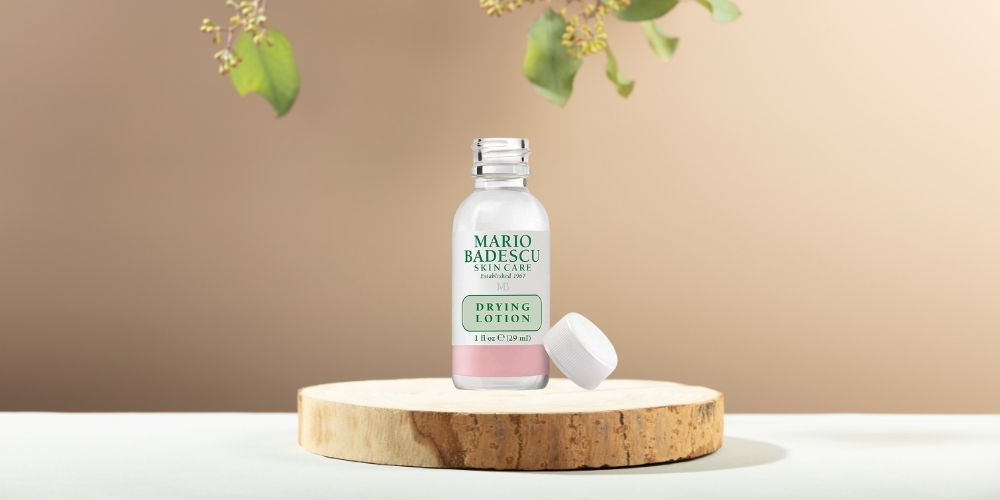 Mario Badescu is a cult-favorite drying lotion, its solution is a trusted go-to for acne sufferers everywhere, boasting an impressive 4.5-star average rating on popular rating sites. It's specifically designed to help reduce redness and inflammation overnight, allowing you to enjoy clearer skin in no time.
Customer reviews have nothing but good things to say about this lotion, with one customer sharing: "So I do have sensitive skin and rosacea. However, this stuff works great - you put it right on your spot at night and it's gone in the morning! It is a drying lotion so it's a little dry in that area but it goes away throughout the day."
RELATED ARTICLE:  Dive into our helpful article, where we showcase the power of salicylic acid in transforming your skin. These potent serums can be the perfect addition to your body care routine, helping you tackle stubborn blemishes and achieve smoother, clearer skin.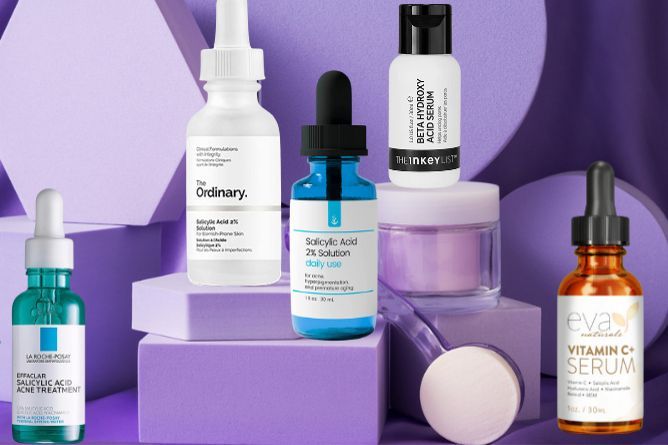 Body Exfoliator Scrub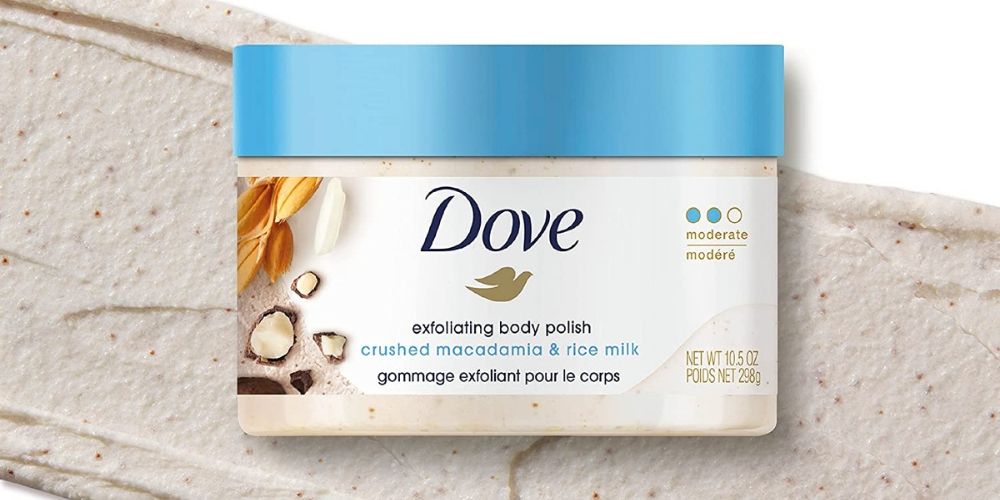 Dove Exfoliating Body Polish is infused with crushed macadamia and rice milk, this body scrub is designed to gently remove dead skin cells while also nourishing and moisturizing your skin. When used regularly, you can expect to reveal a smoother, more radiant surface that will have everyone turning heads at your next special event.
With an average 4.7-star rating from over 21,500 five-star reviews, it's easy to see why this exfoliating body polish is so popular. One satisfied customer says: "Omg!!! This is the best exfoliating scrub I've ever used - I have another one on the way, love love this!!" Put your best foot forward this summer with Dove Exfoliating Body Polish - get ready for beautiful, glowing skin!
Exfoliating Gloves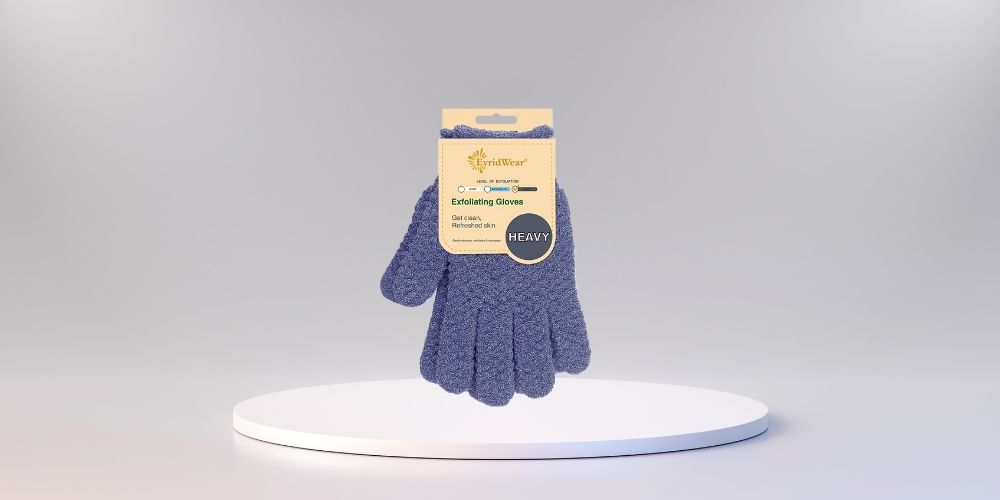 Get the best body scrub ever with EvridWear's shower gloves! Not only are they easy to use and work for all skin types, but they also help to remove dead skin cells, promoting smoother skin in a way that no loofa or brush could. One review says: "Finally, something that is easy to use to get rid of 'ashy skin'. After throwing out all kinds and shapes of loofas over the years, these gloves do the trick. Get in the tub or shower, put 'em on, lather up, and 'go to town'!"
Body Oils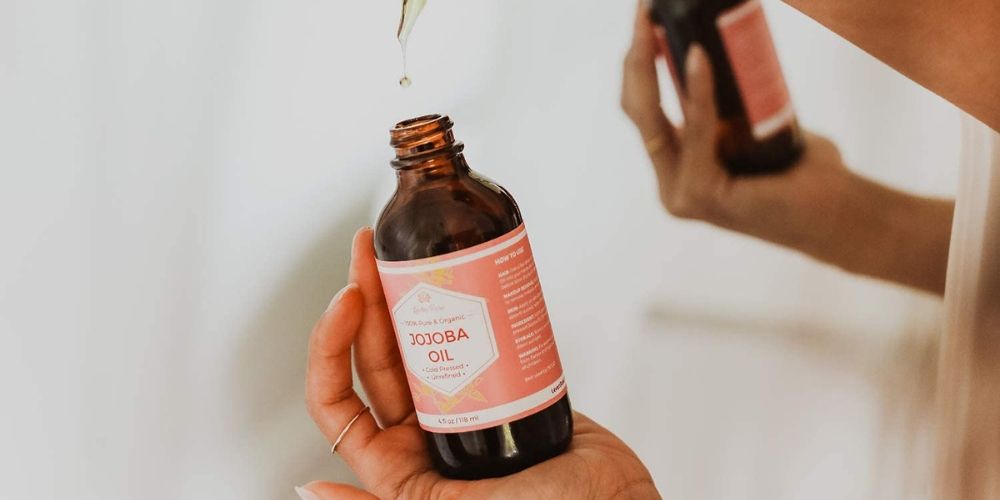 La Roche Posay Double Repair Moisturizer is formulated for all skin types and designed to provide essential hydration without clogging pores. It contains ceramides, niacinamide, and glycerin to help strengthen the skin barrier and soothe any irritation. With a 4.7-star average from over 20,000 five-star reviews, it's no surprise that this moisturizer is so popular!
And for those wondering about jojoba oil - as one reviewer put it "YES. Jojoba oil has been a game-changer in my beauty routine. Its versatility, moisturizing properties, anti-inflammatory benefits, and long shelf life make it an ideal choice for skincare, hair care, and overall health."
Body Moisturizers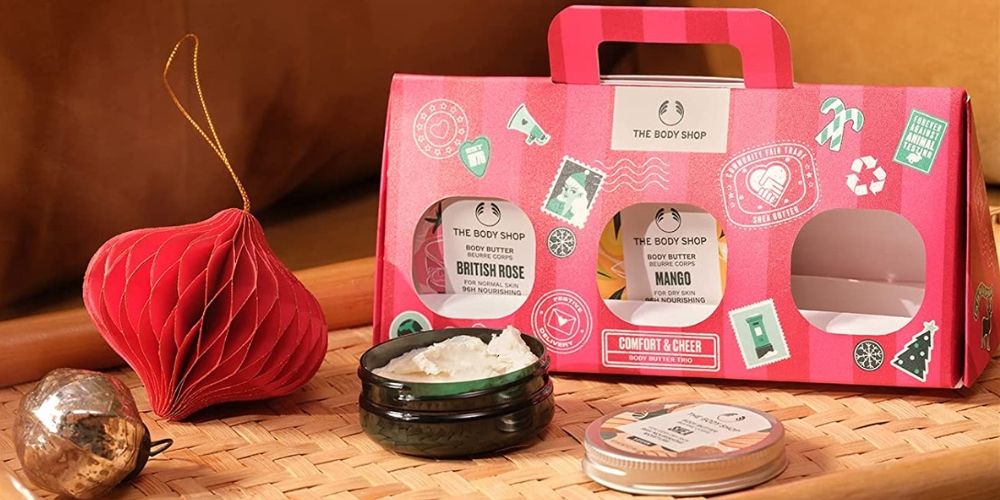 Pamper yourself with this luxurious body butter gift set! Featuring three scents - Shea, Mango, and British Rose - this body butter will provide deep, lasting hydration that leaves your skin feeling soft and smooth. With ultra-rich formulas and 96hr moisture, you'll find your skin never felt so good!
RELATED ARTICLE: Our delightful article reveals the top tinted moisturizers specially crafted to keep your oily skin beautifully balanced. These multitasking wonders offer hydration, coverage, and a natural glow without any greasiness, making them a perfect addition to your body care routine.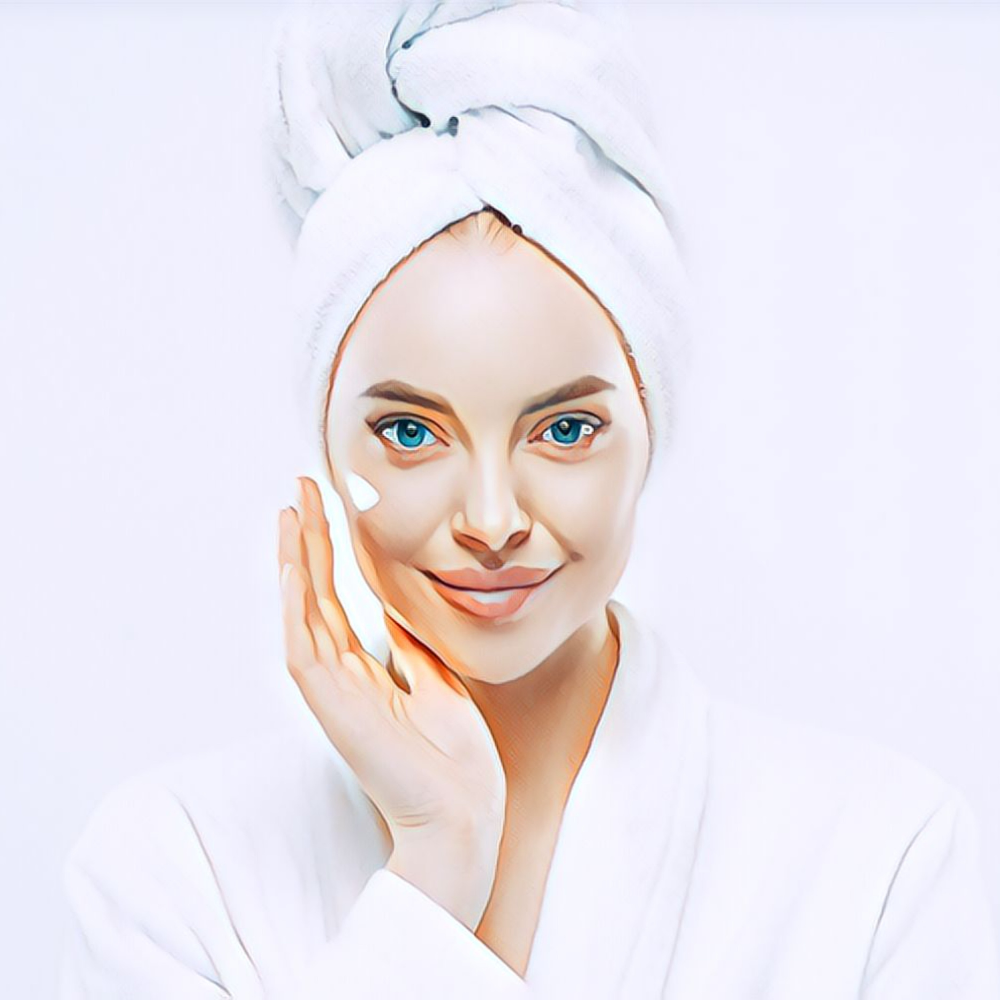 Cream for Cracked Hands and Feet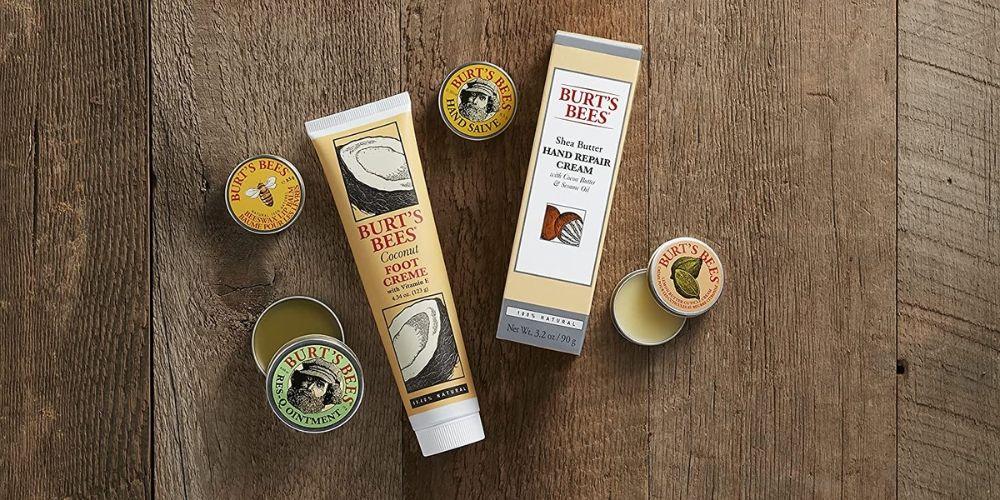 Burt's Bees Hand and Foot Cream set is a nourishing combo of hand cream and coconut foot cream is perfect for softening up your hands and feet. With a 4.7-star average from over 59,400 five-star reviews, it's no wonder this set is so popular! One satisfied customer put it best: "Love the set. I bought it for myself because I always have dry skin or cracked lips. This works. Excellent. Highly recommended."
Cellulite and Stretch Marks Treatment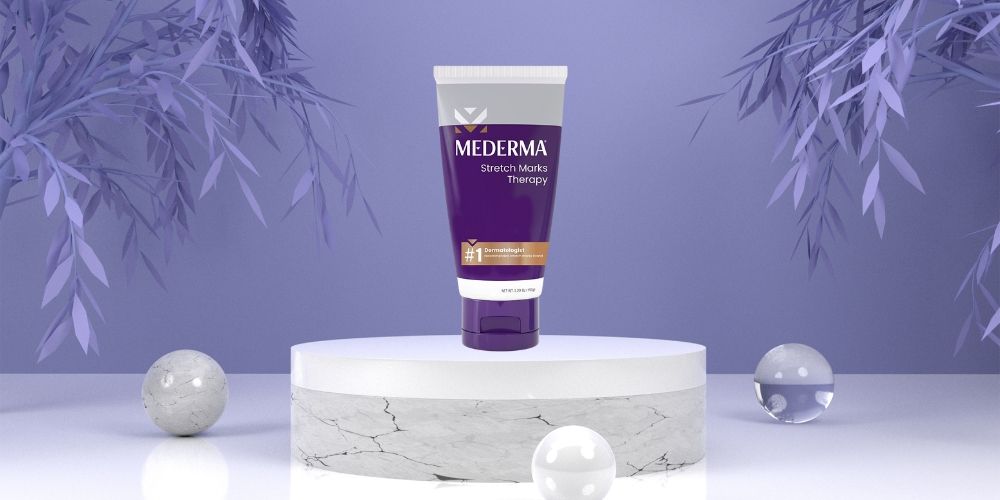 Mederma Stretch Marks Therapy is perfect for those with age-related skin issues. This advanced therapy helps reduce the appearance of stretch marks, cellulite, and other age-related skin problems. With a unique blend of ingredients developed to improve skin elasticity and texture, Mederma has been clinically shown to enhance softness, improve texture, hydrate the skin, and help cell renewal and collagen formation.
Aromatherapy Lotion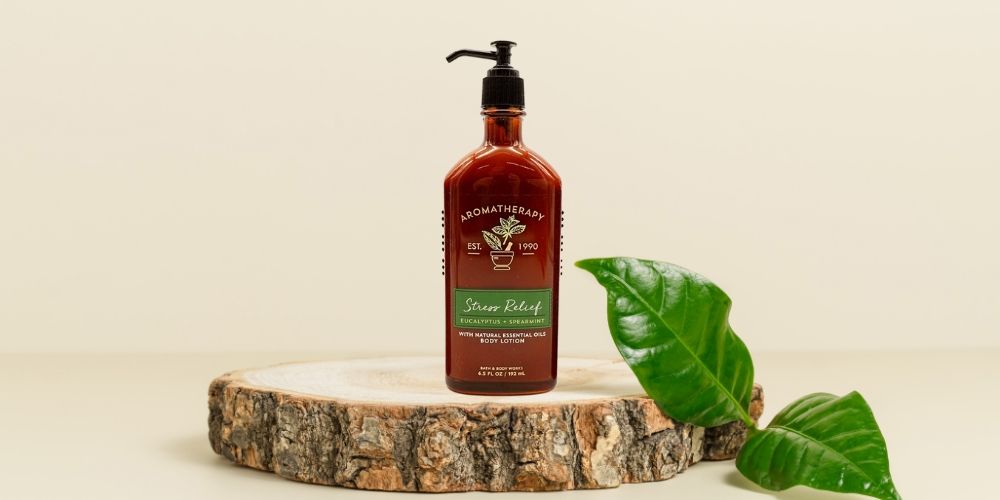 Bath & Body Works Eucalyptus Spearmint Lotion is an ultra creamy and fast-absorbing lotion infused with eucalyptus and spearmint essential oils for a calming experience. Nourishing shea butter and Vitamin E help to keep your skin with moisturize, while Eucalyptus Essential Oil clears the mind and Spearmint Essential Oil soothes and uplifts. Make this relaxing and moisturizing lotion part of your evening routine.
Handmade Bath Bombs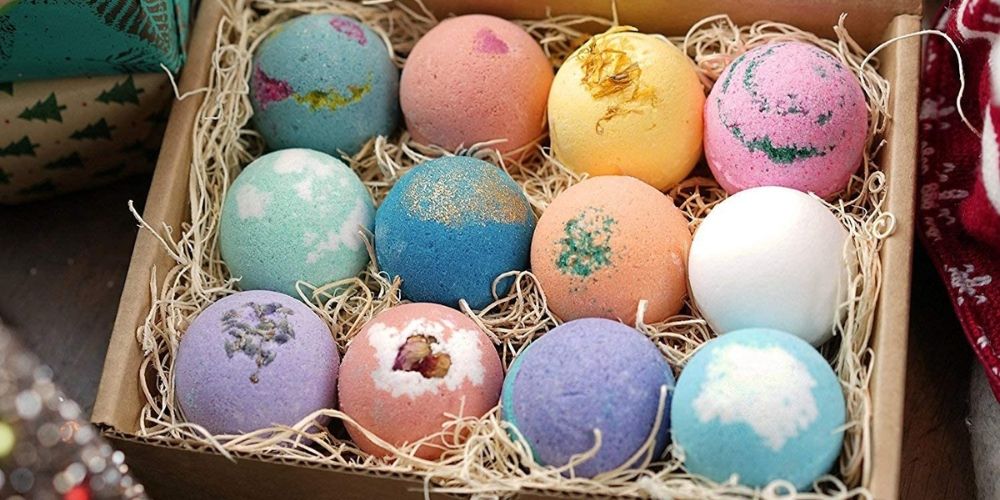 LifeAround2Angels Bath Bombs set of 12 handmade bath bombs, with each one thoughtfully crafted with natural ingredients that include essential oils and fragrances for a truly unique and delightful experience. As one satisfied user said "I liked that they were all natural. I checked the ingredients. The packaging was great and they smelled wonderful." With an impressive 4.8-star average rating and over 37,400 five-star reviews, don't miss out on your own pampering experience after a long day!
Alcohol-Free Toner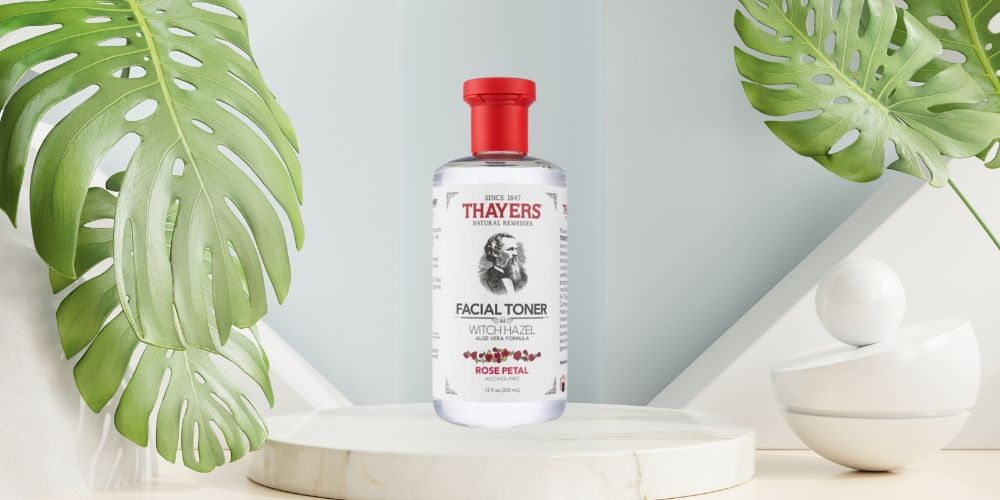 With an impressive 4.7-star average rating and over 94,000 five-star reviews, Thayers Witch Hazel Toner is an alcohol-free toner that is gentle enough for all skin types and contains powerhouse ingredients witch hazel and aloe vera, which help to soothe, tone, and calm the skin. One of its many fans said "Been using this about a week and I love it! After double cleansing my face, this still removes dirt and oil. My zits look better and pores. My skin seems much clearer. Will be ordering again"
RELATED ARTICLE: Craving a DIY skincare adventure?  Check out our article featuring a collection of easy-to-make, personalized homemade face toners. Embrace the joy of homemade skincare and revitalize your body care routine with these handcrafted wonders!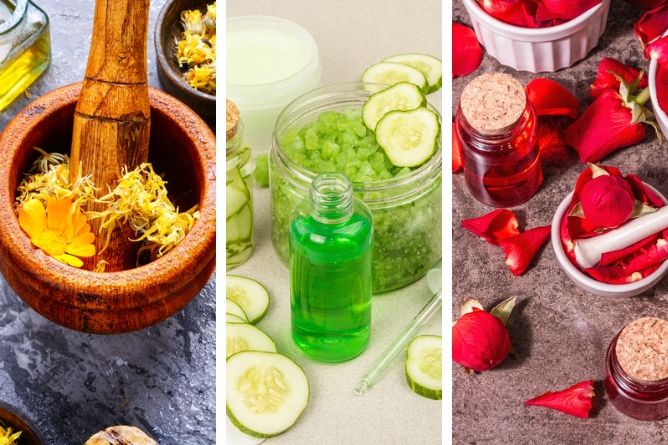 Anti-Aging Cream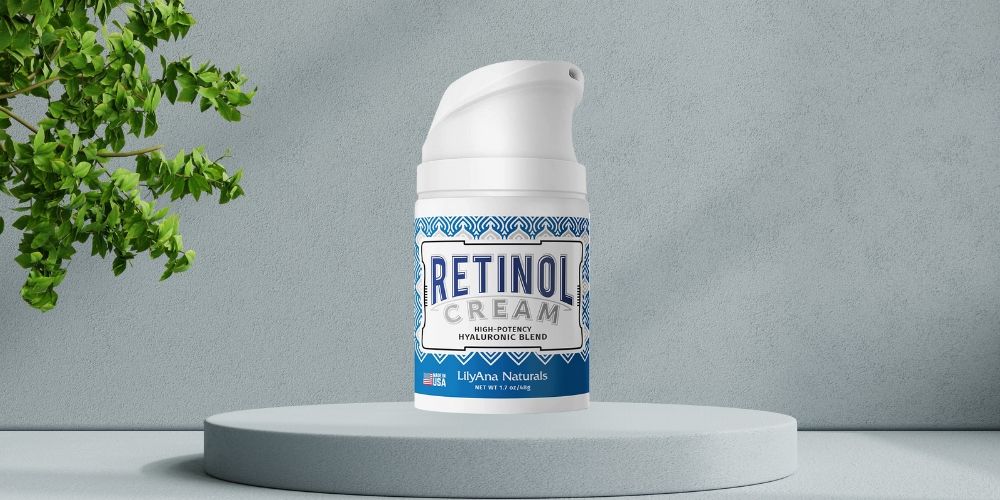 This LilyAna Naturals Retinol cream contains retinol, vitamin E, and other active ingredients designed to boost cell turnover and reduce wrinkles for a younger-looking complexion. One fan said "I have super sensitive skin and finding retinol that works for me was difficult. Finally tried this and it's super gentle and effective. Doesn't burn or make my skin peel. I also really enjoy that it's all natural!" With an impressive 4.4-star average rating and over 25,400 five-star reviews, start your journey to more youthful skin with LilyAna Naturals Retinol Cream!
RELATED ARTICLE: Ready for a game-changing serum? Explore our fantastic article, "Best Bakuchiol Serum: The Natural Alternative to Anti-Aging!", and elevate your body care routine with this gentle, plant-derived retinol alternative.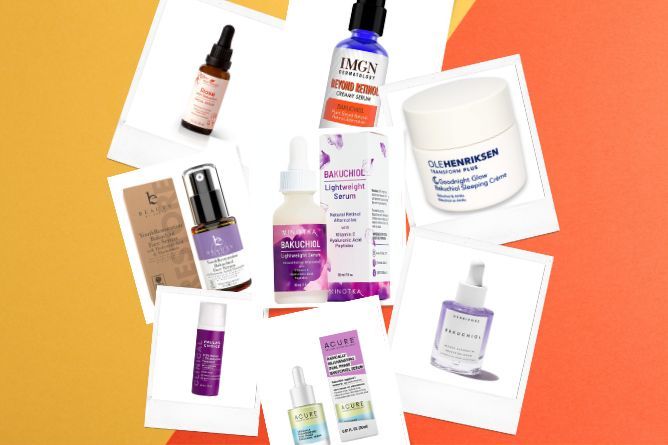 Exfoliating Treatment for Face
The Ordinary AHA 30% + BHA 2% Peeling Solution is a powerful exfoliating treatment that helps to unclog pores, reduce the appearance of fine lines, and improve skin texture. Though suitable for all skin types, caution should be taken due to the high concentrations of active ingredients.
One user said "The peeling solution in this duo is great. My face texture and evenness have improved immensely." With an impressive 4.5-star average rating and over 25,200 five-star reviews, get ready to experience a smoother complexion.
Nourishing Oil For Face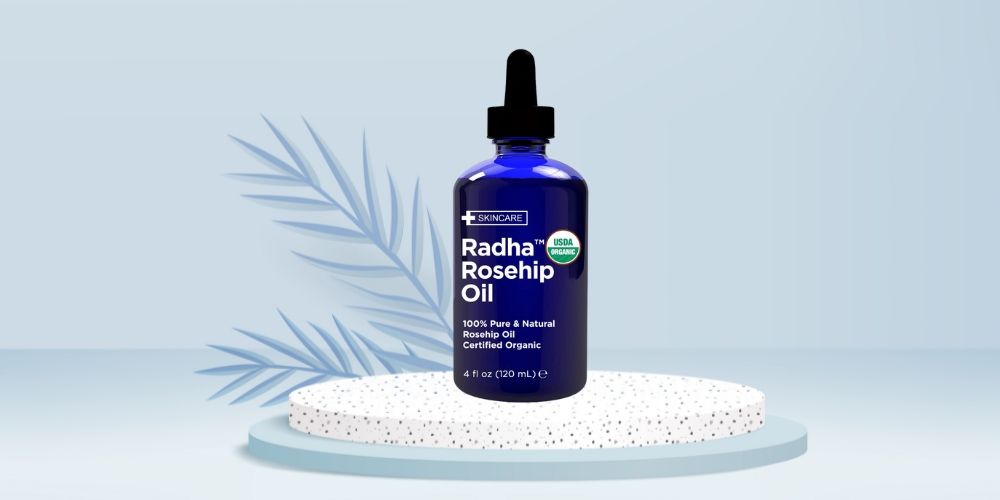 This luxurious Radha Beauty Rosehip Oil is rich in essential fatty acids and antioxidants, making it an ideal addition to any skincare routine. It's one of the best oil body moisturizers available and helps hydrate, soothe, and repair the skin for a natural glow.
One user said "I use this daily on my face & neck am & pm. It keeps my skin from getting dry and happy. Not too heavy. I live in the dry mountains and this is my go-to face oil. Highly recommend and I often give it to friends as gifts its so good." With an impressive 4.5-star average rating and over 13,700 five-star reviews, discover softer, smoother skin with Radha Beauty Rosehip Oil today!
Sunscreen Lotion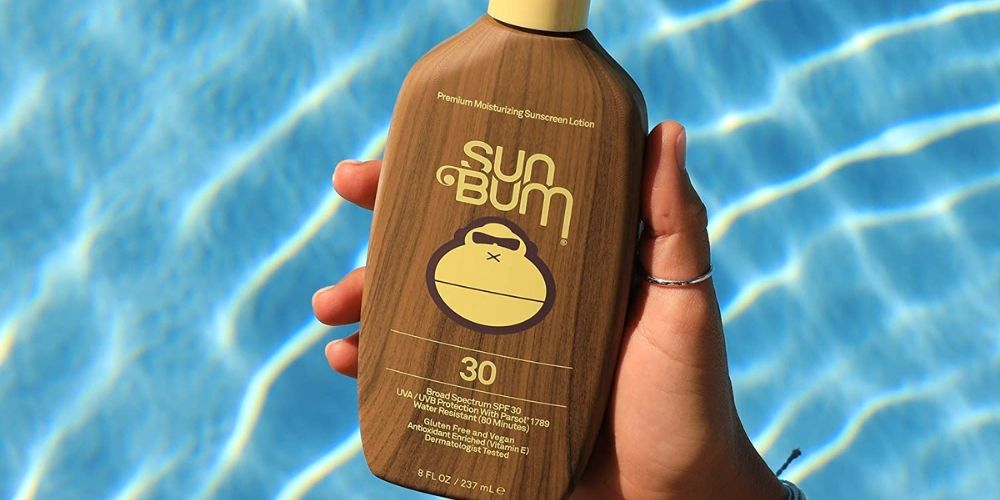 This water-resistant sunscreen lotion from Sun Bum offers broad-spectrum protection against both UVA and UVB rays, making it an essential step in any skincare routine. Shoppers love its lightweight, non-greasy formula and have given it a 4.8-star average rating and over 22,400 five-star reviews.
One user wrote "One of the only sunscreens on the market that actually protect my skin from the sun and not causing irritations that make me break out! The best thing after this- is it smells amazing too!"
RELATED ARTICLE: If you're a fan of K-beauty, you're in for a treat! Dive into our captivating article and discover the top Korean sunscreens that'll cater to your unique skin needs. These innovative formulas not only provide stellar sun protection but also blend seamlessly with your body care routine.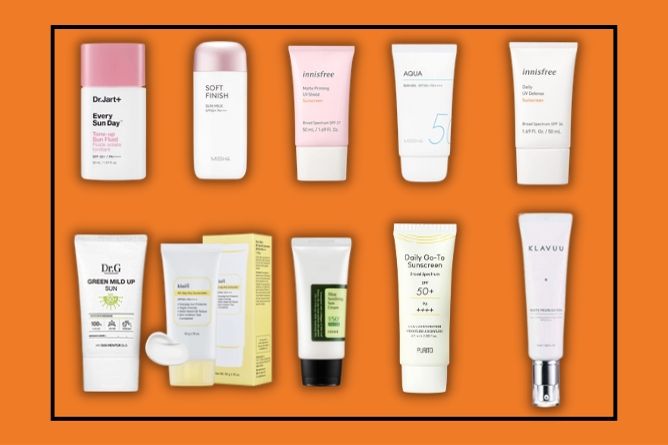 Body Care Products FAQ
How do I choose the right body care product for my skin type?
Choosing the right body care product for your skin type can be a challenge. It's important to consider different factors when making your decision, such as your skin type, lifestyle and environment. For dry skin types, lotions are an ideal choice since they provide much-needed hydration. Be sure to shop around and read reviews as this will help you make the best possible decision for your skin. Look for products that target specific issues such as dryness or sensitivity, as well as those with ingredients like hyaluronic acid and ceramides which are known to help lock moisture into the skin.
How do I start a body care routine?
Starting a body care routine can be overwhelming, but with some planning and determination, it's possible to find the perfect routine for your needs. First, start by determining what type of products you prefer. Consider the ingredients in each product, such as hyaluronic acid or ceramides which are known to help lock moisture into the skin. Then think about your lifestyle and how often you plan on using products. Finally, set realistic goals for yourself regarding how often you'll use specific body care products as well as when you want to achieve certain results. With this information in hand, you'll be ready to create a body care routine that works perfectly for you!
How to take care of your body as a woman?
Taking care of your body as a woman can be challenging but can also be rewarding when done correctly. To begin, consider allocating some money to body care and investing in products that are tailored to your specific needs. Pay attention to your skin type and look for products such as lotions and moisturizers that provide much-needed hydration. Additionally, make sure to set aside time for relaxing activities like using face masks or tightening devices which can help revitalize the skin. Finally, make sure you get enough rest and exercise on a regular basis - this is key when it comes to taking care of your body.
Why is it important to take care of your body?
Taking care of your body is absolutely essential for living a healthy and balanced life. Not only does proper body care help to maintain physical health, but it can also have an effect on mental wellbeing too. When you take the time to nourish and nurture your body, you are putting effort into looking after yourself - something which should be encouraged and celebrated! Taking the time to properly attend to your body's needs can help promote a positive outlook while providing practical benefits such as improved skin health, joint mobility, and stress relief. Ultimately, taking proper care of your body has immense potential when it comes to physical and mental well-being.
Final Thoughts
With this comprehensive list of the best body care products, you're sure to find the perfect solution for your skincare needs. From gentle cleansers and nourishing creams to powerful serums and treatments, these body skin care products cater to a variety of skin types and concerns. So, whether you're shopping for acne-prone, oily, sensitive, or mature skin, or looking for the best body wash, don't hesitate to give these top-rated body care items a try and enjoy healthier, more radiant skin.
Other Posts You May Like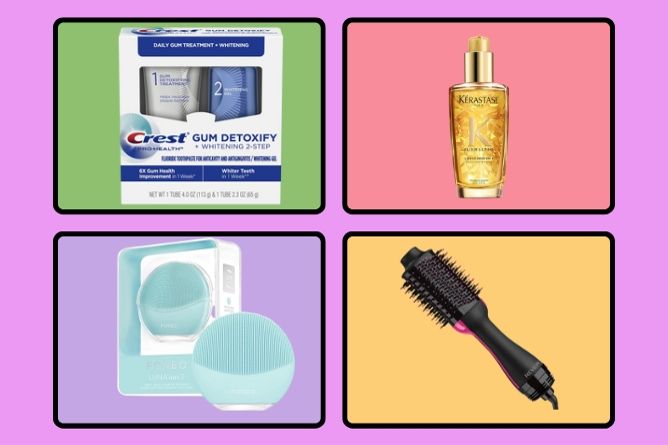 Comments