This post may contain affiliate links, please see our privacy policy for details.
Easter is only a hop, skip and jump away! And if you're on the hunt for something sweet to give that special little someone in your life - we've got just what you need. From adorable plush toys and easter games to fun crafts and everything in between, we've rounded up 39 of the cutest Easter gifts for kids of all ages that are truly adorable!
Make your Easter celebrations even more festive with a pair of these super-cute metal bunny figurines! Each colorful rabbit measures 5.3" x 7" and 6.7' x 5,9", making them perfect additions to any kid's room decor - especially as they delicately wag their heads while emitting the sweetest 'clink!' from 2 bells in its hands when you give it a gentle push.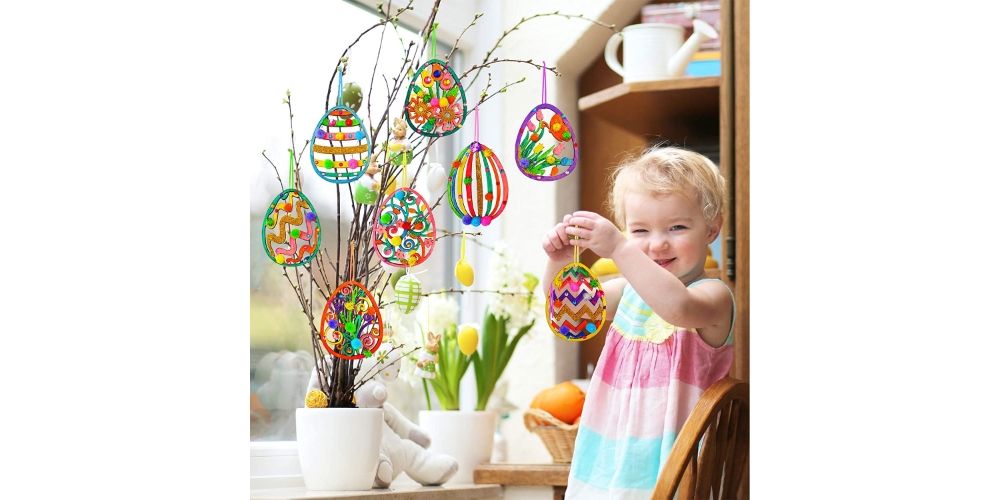 Let your little ones explore their creative side this Easter with a fun craft kit! This natural wood egg ornament set can be decorated and glittered to perfection using acrylic paints, glitter pom-poms, and satin cords. With 8 colors of paint in varying shades from bold reds to bright neon pink hues - let them cut loose on these wooden slices for some seriously adorable holiday decorations that add a unique charm to any home display.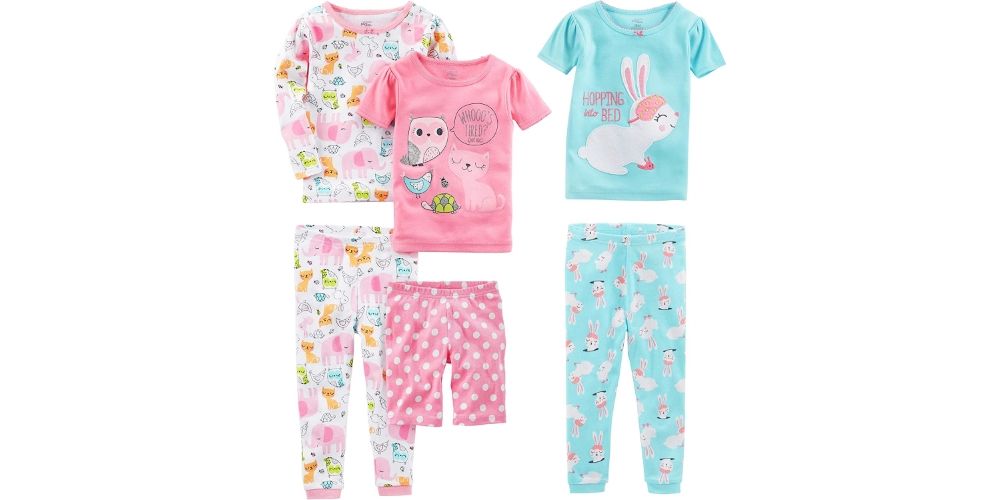 This Easter, get your kids ready for the comfiest and most festive night of sleep! Outfit them in these cozy jammies featuring six pieces full of cute designs - one long-sleeve top, two short-sleeve tops, a pair of shorts plus an extra matching pair with ribbed cuffs. It'll be bedtime bliss all around this holiday season!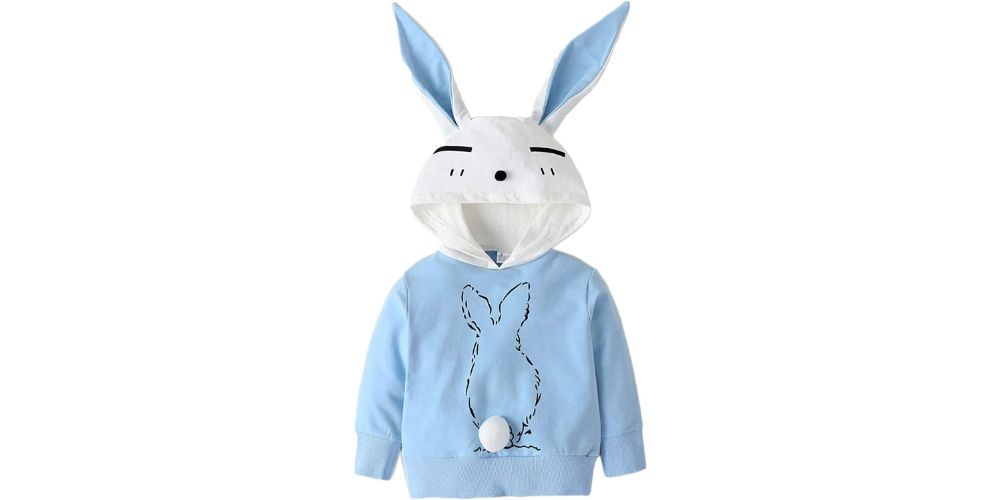 Let your sprightly springtime fashionista stand out from the crowd with this irresistibly adorable bunny-inspired sweatshirt! Boasting 3D ears, a furry tail, and plenty of festive cheer, kids will love showing off their seasonal style.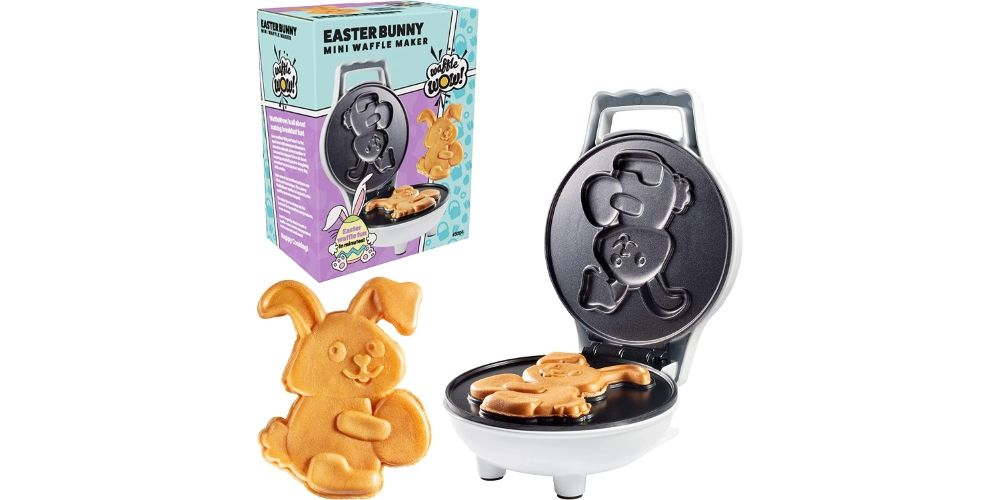 Make Easter morning extra special for your little ones with a mini bunny waffle maker! It'll add some fluffy fun to their usual breakfast, creating cute bunnies out of every bite. Start hopping on the deliciousness and surprise them right at the start of this egg-citing season!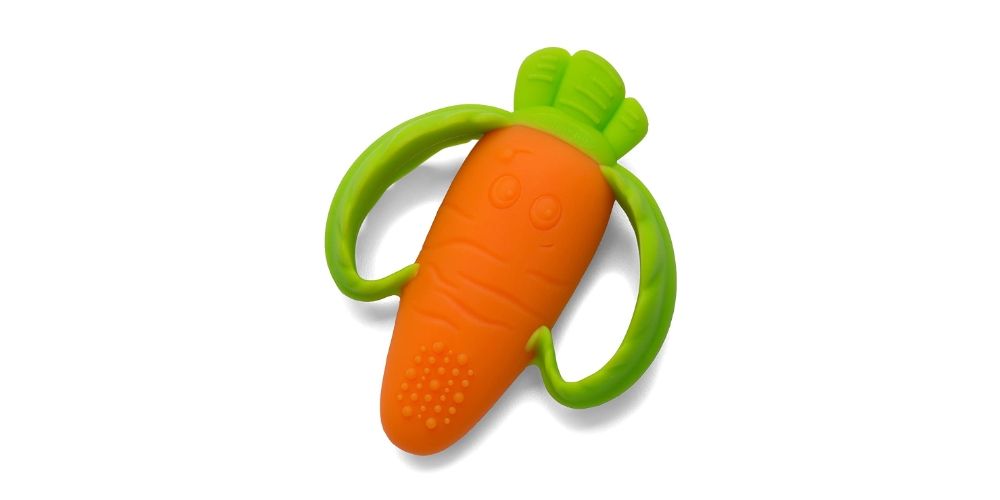 This Easter, give the gift of comfort and development to those little ones in your life! The Infantino Lil Nibble Carrot Teether is just like a classic starchy side dish for babies - minus all the mess. This BPA-free silicone teether provides everything spring babies need with its built-in handles, varied textures, and soothing abilities that are perfect for young hands. Plus it's not only great for some much-needed relief from baby teeth pain but also helps strengthen muscles used for speech & sound production – now that's something worth nibbling on!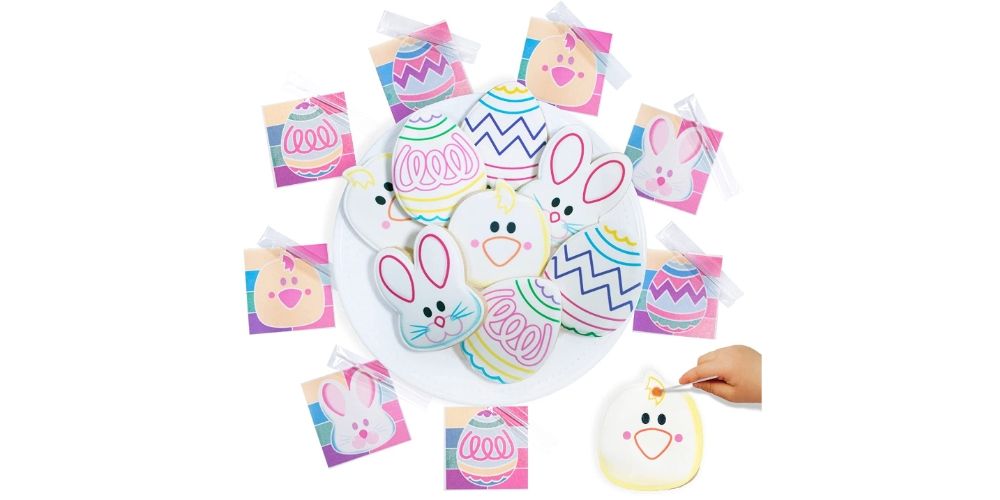 Transform your Easter gathering into a treat-filled work of art with this festive cookie decorating kit! Ready to spring up some holiday cheer? Just add delicious cookies, edible paint palettes, and brushes. Get ready for oohs and ahhs around the dinner table as everyone marvels at your culinary masterpiece!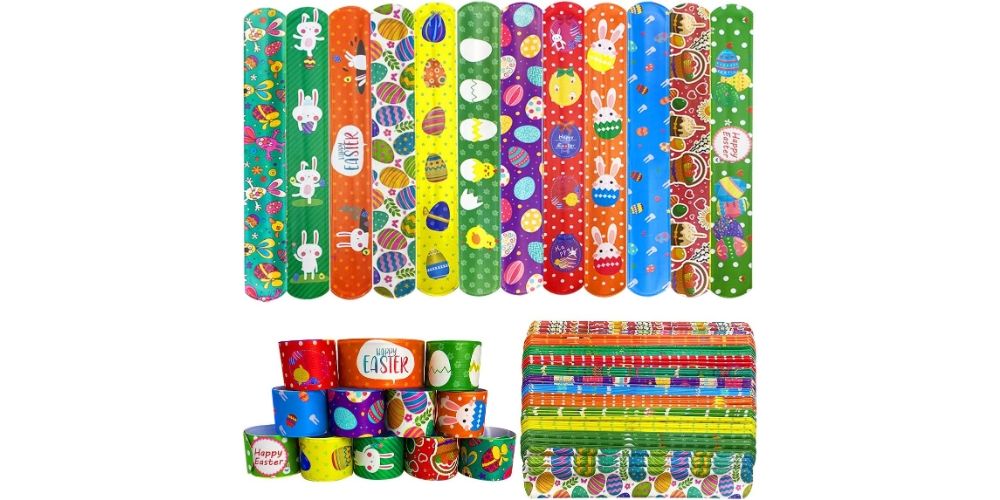 This Easter, liven up your kid's look with some festive slap bracelets! Kids of all ages will love this adorable pack featuring 48 pieces and 12 unique designs. Perfect as gifts or just for fun, these colorful little trinkets make great stuffers in a basket -or- add to party favors & pinatas at any occasion.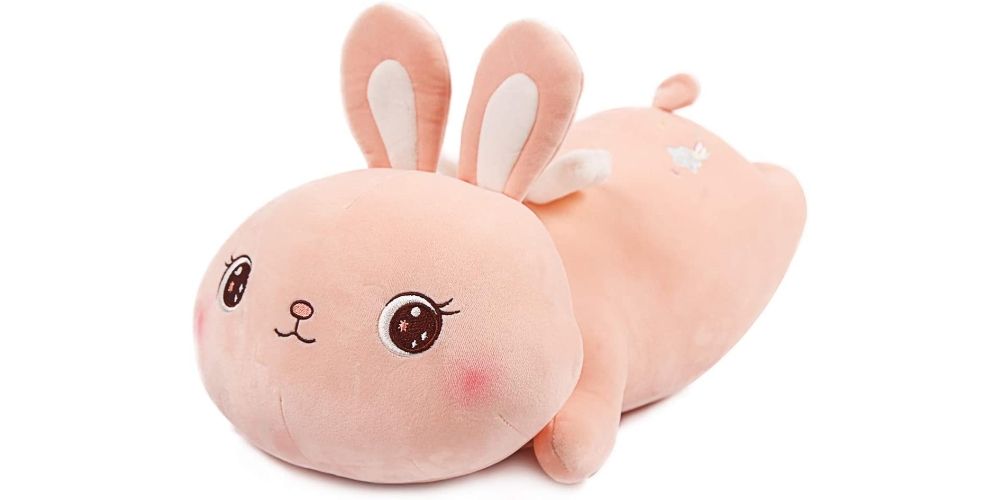 Get ready to make your little ones hop for joy! This Easter, surprise them with the perfect gift - an adorably soft and cuddly bunny pillow. Featuring a delicate electronic embroidery process that brings its facial expression alive, its huggable new friend will be sure to light up any room it hops into this holiday season.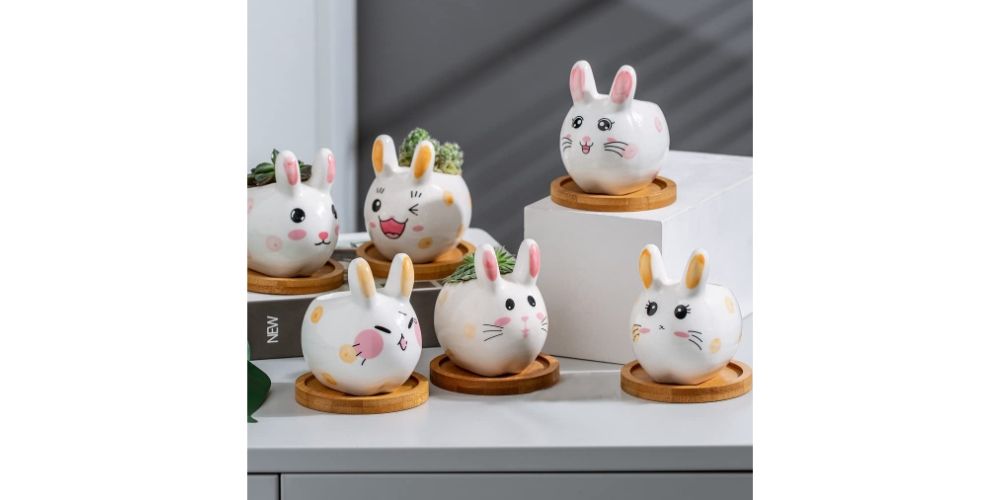 Surprise your little one this Easter with a trailblazing bunny planter that's sure to make their room decor leap from ordinary to extraordinary! This sweet ceramic pot is shaped like a cuddly critter and houses an adorable faux succulent for some added greenery.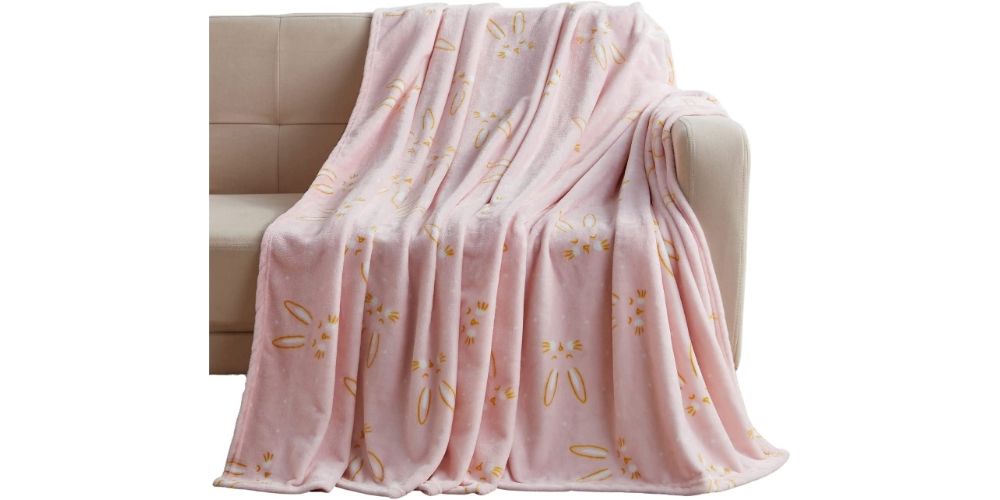 This Easter season, make sure the little ones you love stay warm and cozy with this sweet snuggly throw blanket. Emblazoned with adorable bunny faces complete with whiskers, it's a perfect gift for all ages to spread cheer! Kids will love its softness while adults can enjoy using it as fun home decor - plus Grandma or Grandpa is sure to feel your affection when they receive such an adorably thoughtful present.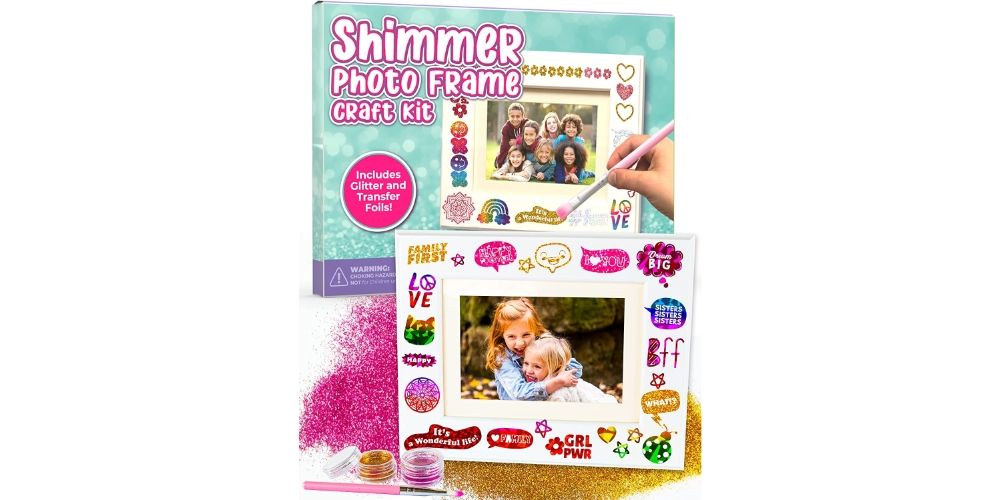 This Easter, give kids the chance to get crafty and make something extra special! With this Make-Your-Own Frame Kit, they can design any kind of keepsake that will preserve all their favorite memories from the holiday season.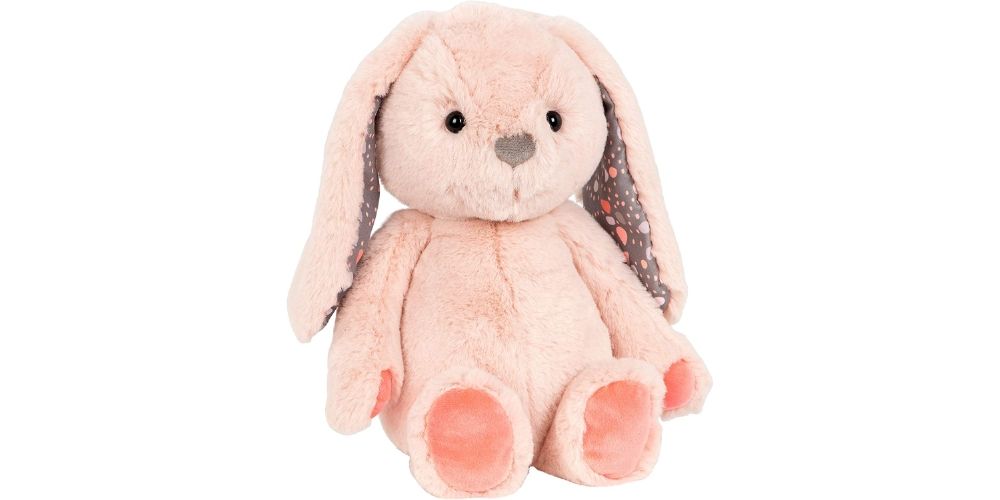 Need the perfect Easter surprise for your little ones? Get them a Super Snuggly Bunny Stuffy! Made of silky-soft fur and cushiony padding, this cuddly stuffed bunny will melt into their arms like no other. With a beige coat, confetti-patterned ears, and pink paws - it's great as an all-day companion to keep things hoppin' whether they're playing or dreaming away.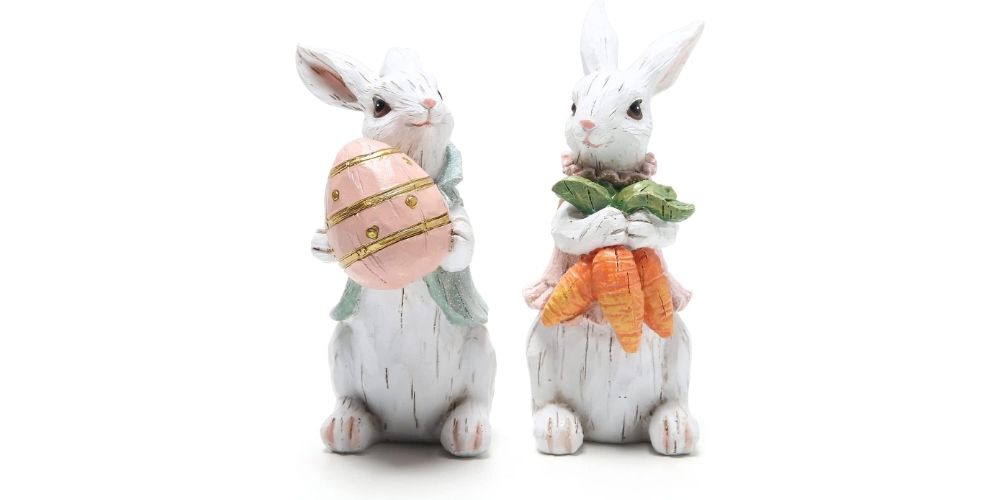 Let Easter bring an extra special touch to your home with a quaint and endearing bunny figurine! This classic spring decoration will add rustic charm, elegant character, and plenty of smiles. Not only is it great for kids – adults can enjoy the vintage look as this sweet bunny holds onto carrots and eggs in its arms. Whether you want to brighten up your living room or liven up the bedroom décor, this charming little plush pal provides enchanting beauty wherever it goes!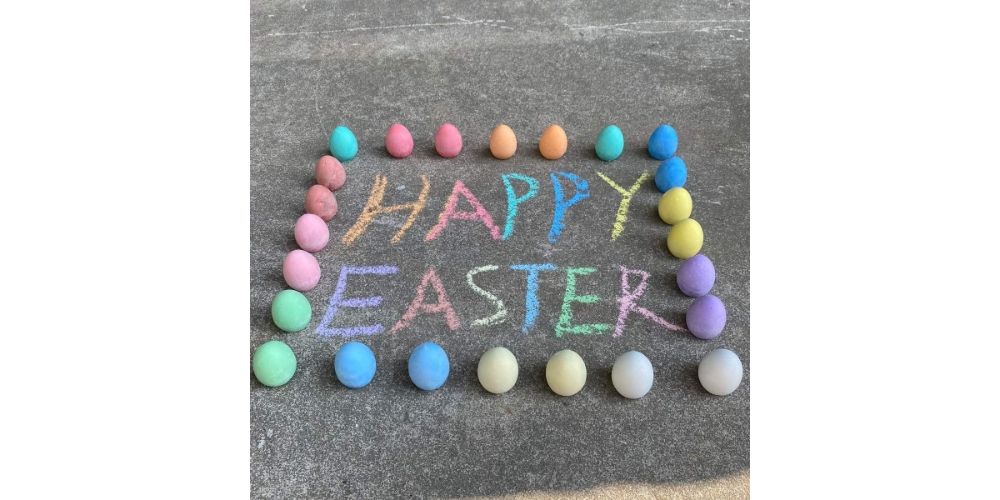 Make Easter extra special for the kids with these personalized egg-shaped sidewalk chalks! Each package comes with 24 eggs, and a variety of bright colors to dazzle up your kiddo's outdoor playtime. Let creativity bloom this sunshine season!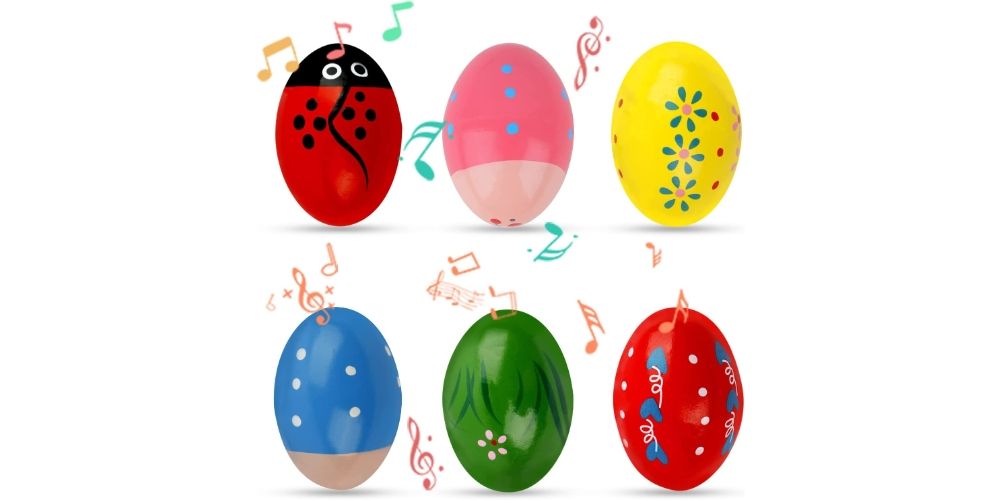 Give your kids an extra special Easter with a unique gift they won't soon forget! This Wooden Egg Shaker Set comes in six vibrant colors and is the perfect way to make some music while celebrating. Plus, the premium wood construction ensures that each shaker egg will last through many Easters to come!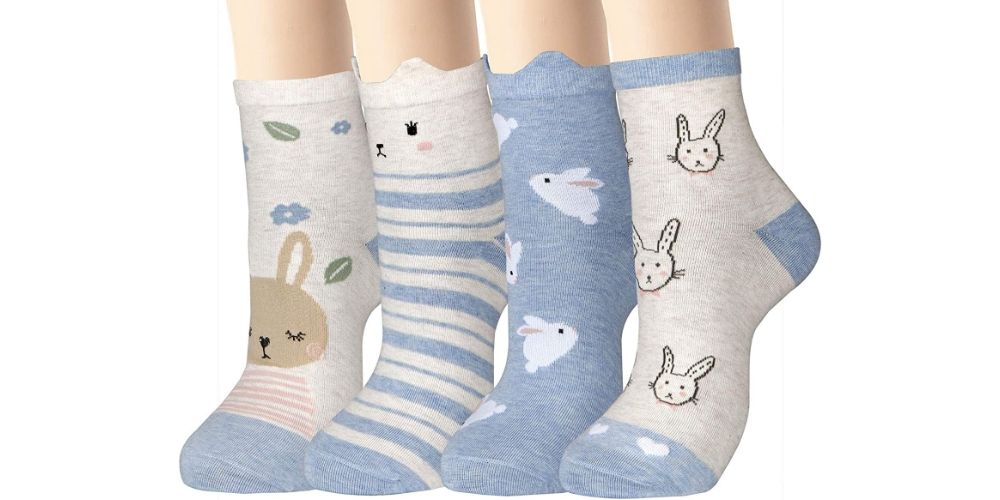 Surprise your kiddos with a hoppy little surprise! These Rabbit Socks will add some extra style to any ensemble while expressing their personality. Show off those animal instincts in this cute and unique design, perfect for Easter gift-giving!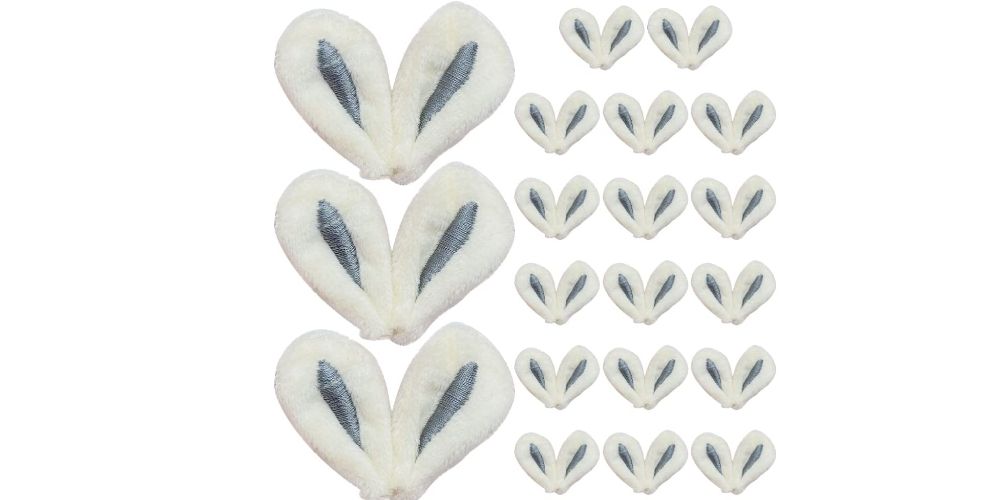 Get your mini fashionistas ready for Easter with this on-trend DIY fun kit! Let them create unique rabbit ear hair clips that will make all the other kids jealous. It's never too early to start accessorizing in style.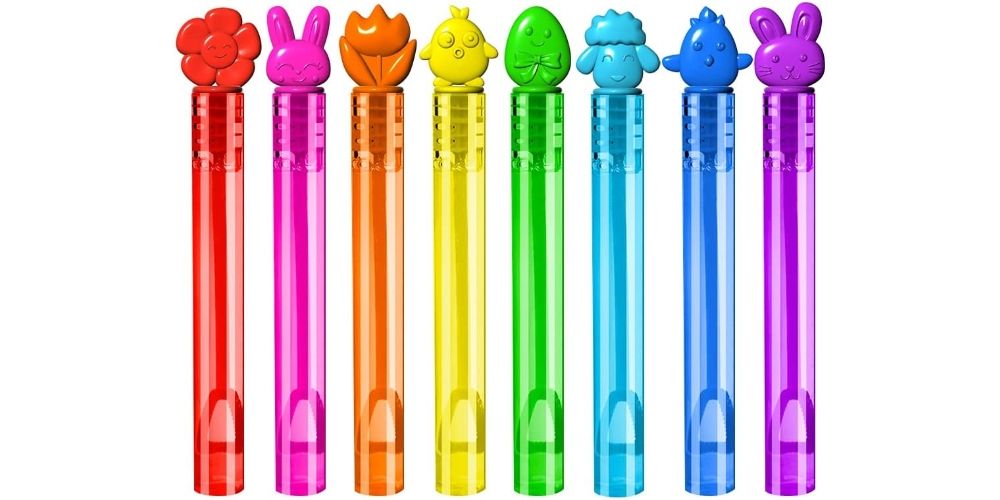 This Easter, let the kiddos go wild with a whole bunch of bubble-popping fun! Get your hands on these super cute and sparkly mini wands shaped like lilies, chicks, bunnies, and more – just right for little ones to hold onto. They're perfect gift ideas as treats in goody bags or pocket surprises that'll keep kids entertained all day long!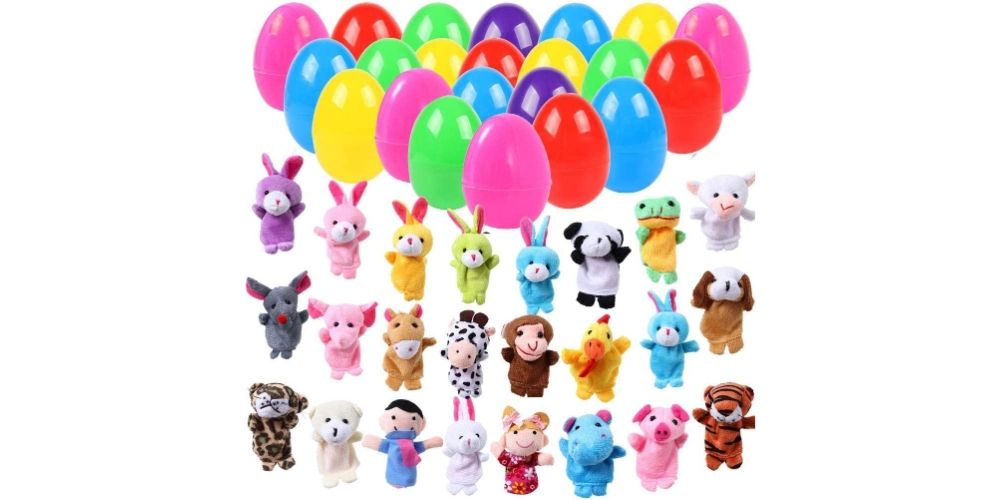 Bring the fun of Easter egg hunts to life with these colorfully-filled eggs! Each one is filled with 24 different finger puppets, from red and pink rabbits to bluebirds. Kids will love discovering each hidden puppet during their egg hunt - and adults can join in on the laugh track for an afternoon full of family entertainment. Make those hoppin' holidays even happier this year by giving the gift that keeps on giggling: pre-stuffed easter eggs!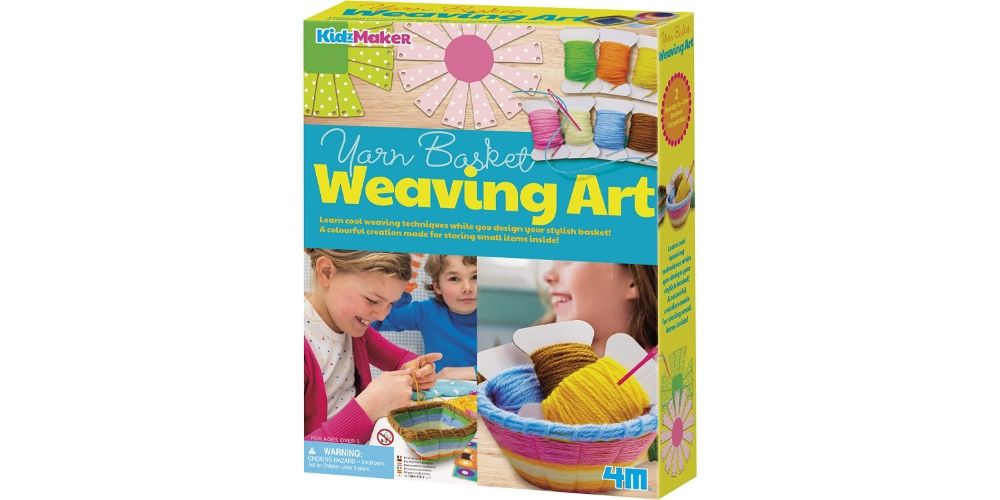 Whip up a special Easter gift for the kiddos with this unique Felt Basket Weaving Kit! Not only will they learn weaving techniques, but also create two 7 inch baskets filled with toys and other trinkets from everyday life. They'll have endless fun as their creative juices flow -and you'll be left wondering how your little ones created such colorful masterpieces all on their own!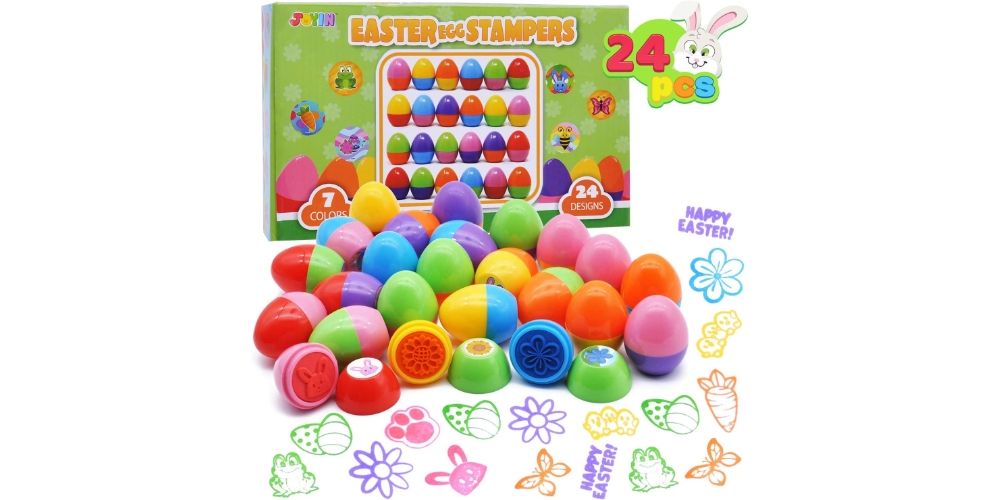 Surprise your kids this Easter with these awesome egg stampers! These fun and unique stamps come in a gift box, complete with 24 pieces featuring various bright colors like blue, green, red, orange purple pink, and yellow. Create cute letters or spruce up scrapbooks using the adorable designs - perfect for any upcoming Easter egg hunt or as an easter basket gift!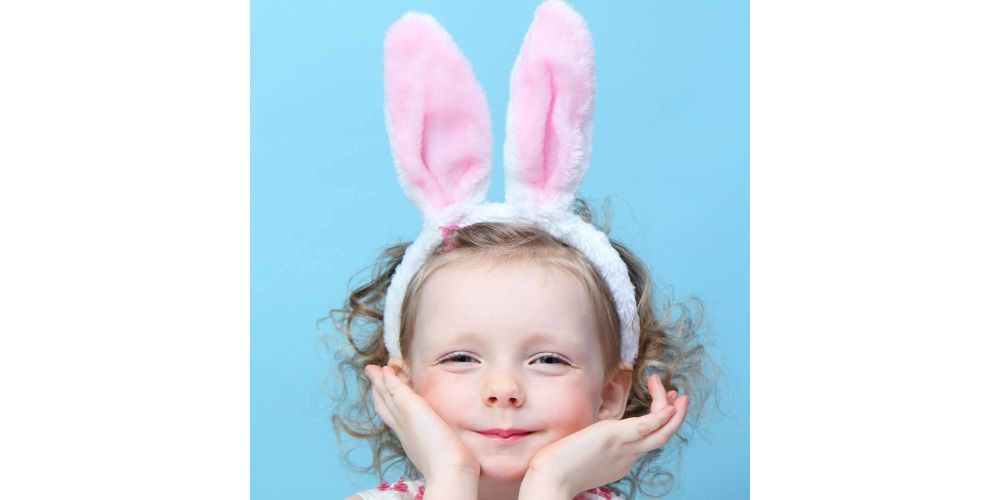 This spring, let your kid be the talk of every Easter celebration with these ultra-adorable bunny ears headbands! With bendable wires and unique styling options for each set, their look is guaranteed to make a statement. Make sure they never miss out on being the center of attention at any party - equip them this season with one or two bunnies heads' rings before you say "Hop"!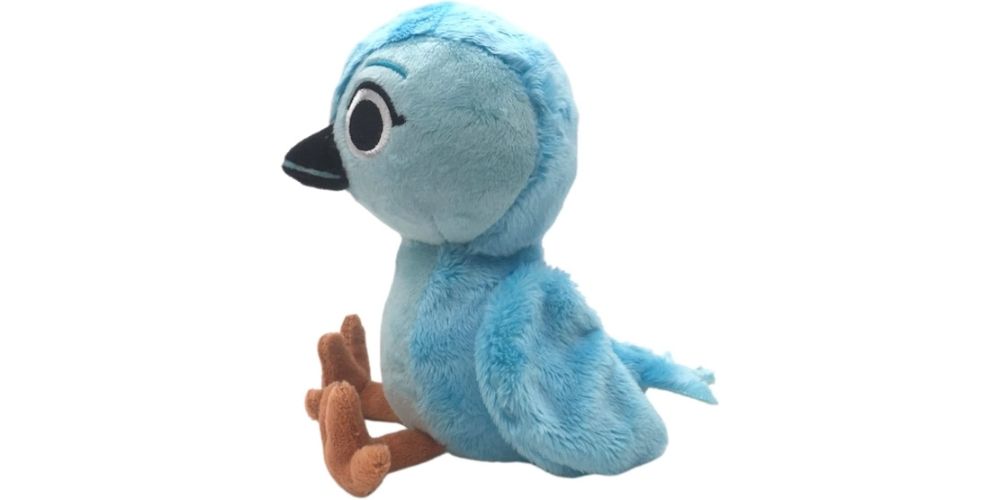 Welcome in the Spring season and make your kiddos smile with a delightful Little Birdie Plush Toy! This sweet, snuggly companion makes for an egg-cellent addition to any Easter basket - bringing sunshine and happiness into their lives all year round.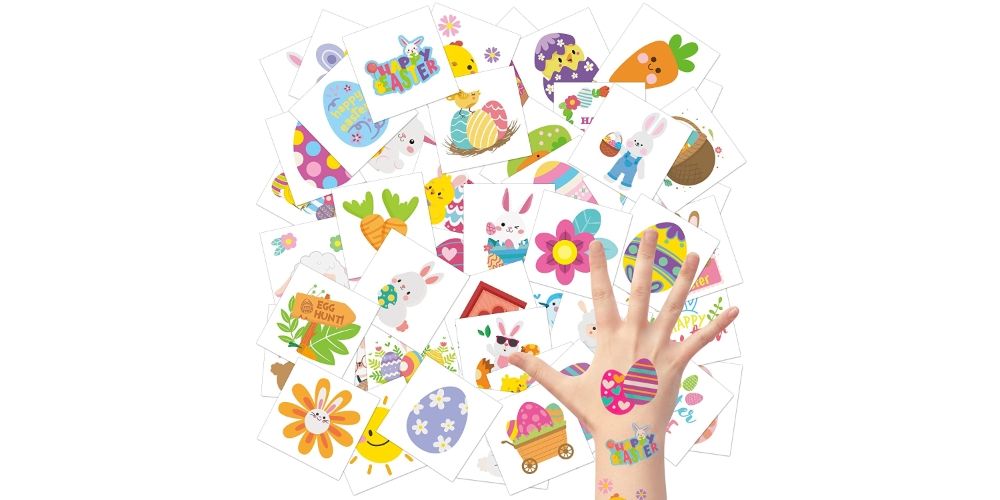 Welcome the sweet spring season and indulge your little one with these 24 sheets of Easter-themed temporary tattoos! Perfect for an awesome Easter baskets stuffer, these fun designs feature bright colors and cute rabbit, chicken, and flower eggsy – perfect to help them get into festive spirits. Let their personalities shine by adorning their arms in seasonal style this year!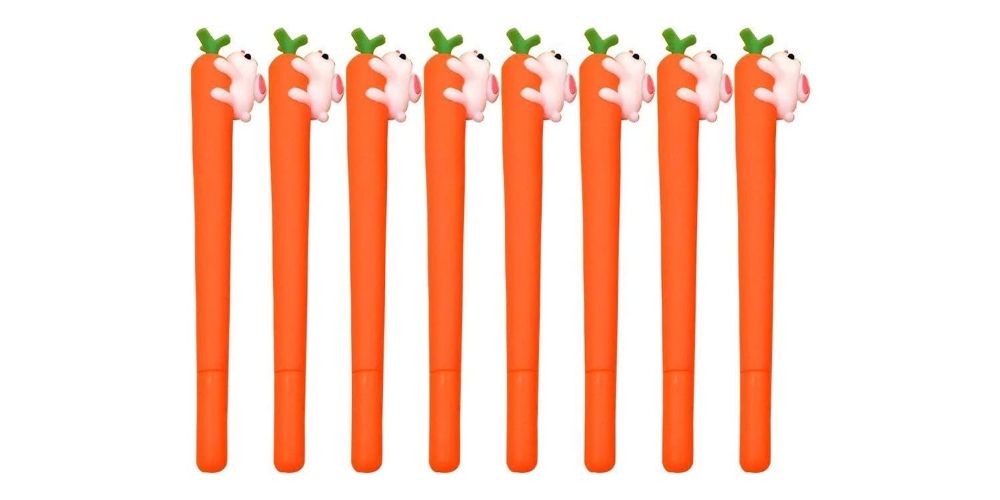 Surprise the kiddos this Easter with Carrot-Shaped Pens! These unique writing tools are made up of high-quality plastic, shaped like white bunny love carrots. They feature quick-drying ink that won't smear or bleed through paper - perfect for making cards with special messages and marking important things. Plus they make great stuffers in an easter basket!
Looking for the best Easter basket stuffers to wow your kids? Look no further than Bunny Tail Cotton Candy! Satisfy their sweet tooth with these undeniably cute and delicious candies, sure to be one of their favorite Easter gifts.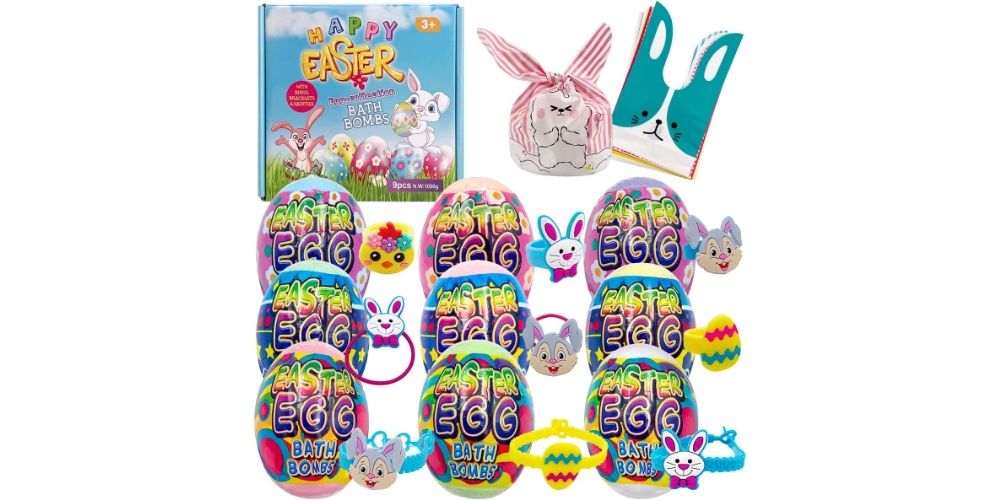 Everyone knows Easter is all about eggs! But this year, choose something a little extra special for your kids - egg-shaped bath bombs. Not only are they festive and perfect to slip into an Easter basket or hunt; but each one comes with its own sweet surprise inside too. So go ahead and make both you AND them relax after busy days of celebration by unwinding in some colorful luxury!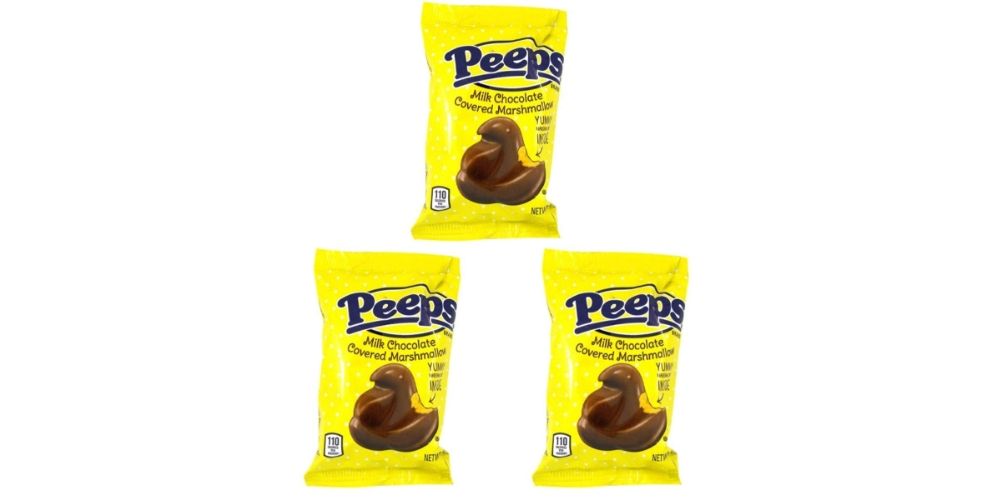 Satisfy those Easter sweet tooths with Chocolate-covered Peeps! Each 1 oz. marshmallow is individually wrapped and covered in chocolate, so your kiddos can get their sugar rush while also indulging their cocoa cravings this holiday season. Plus it's gluten-free - yum!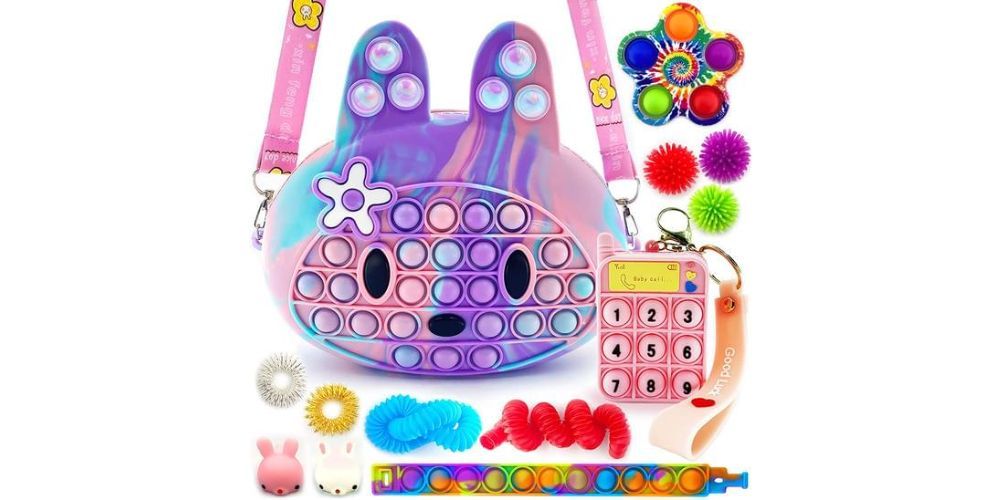 Easter just got a ton cooler for the kiddos! Introducing: The Exun Pop Crossbody Fidget Toy Purse – an all-in-one accessory that's sure to be their new favorite. Not only can they rock this bunny bag out and about, but it also conveniently doubles as an egg hunt basket. And don't forget the 11 bonus fidget toys like bracelets, spinners, and massage balls - there's endless fun packed in here. Get your little one hopping with joy today!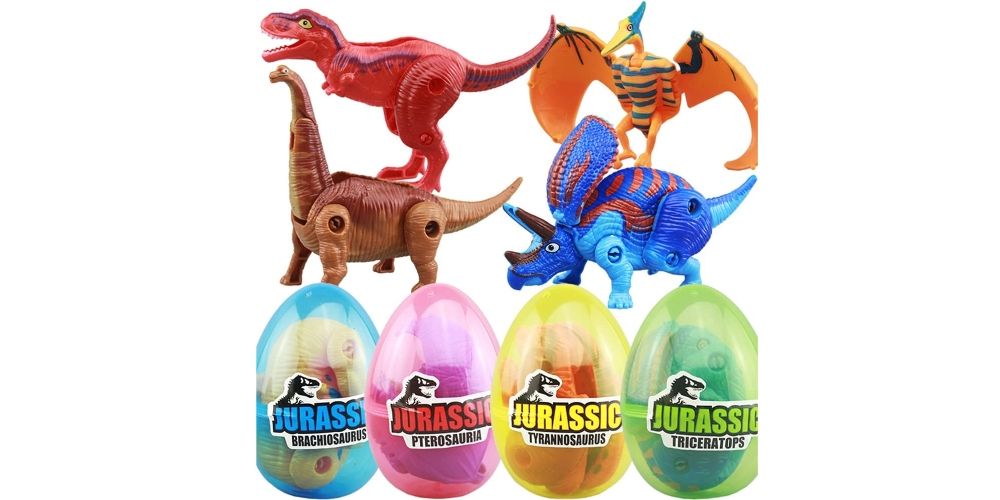 Watch in wonder as dino magic comes to life! This Easter surprises your kids with an amazing hatching dinosaur egg fun toy - a gift that will keep them fascinated all season long.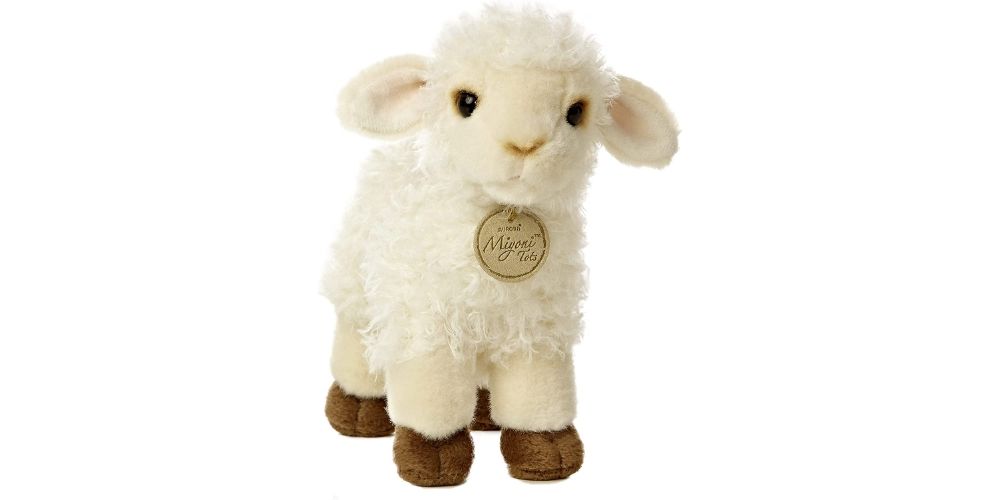 This Easter, give the gift of cuddles! With Miyoni Plush Lamb stuffed animals, your favorite little ones can snuggle up and share lots of special moments filled with love. These 7-inch cuties are made from the best materials so they'll last through many cozy afternoons – plus each one has its own unique characteristics thanks to hand-stitched details. Plus, every stuffed animal comes complete with an info tag that provides all kinds of facts about their species! So now you don't just have something cute in your arms - but also knowledge too.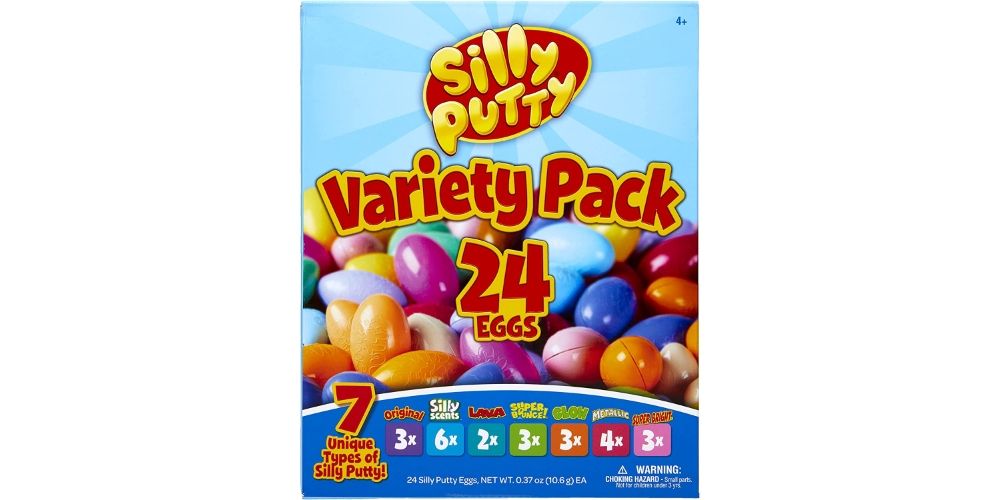 Keep the little ones entertained this Easter with Silly Putty Eggs! This Crayola bulk set comes jam-packed with 24 putty toys - including Original, Scented, Lava, Super Bounce, and even Glow varieties. Plus they make great stress relievers for both kids AND adults. Build sculptures or use them as a pencil grip – get creative!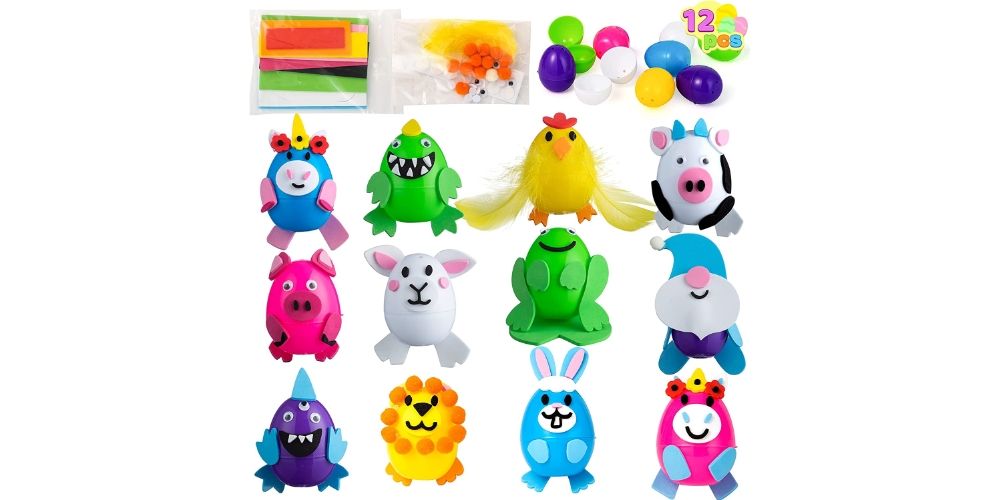 Encourage kids to get creative this Easter season with a DIY Foam Easter Eggs Decorating Kit! This unique craft kit includes 12 plastic eggs and 3 designs of foam stickers--bunnies, lions, and bears. The 6 color eggs let little ones customize their own creations for endless amounts of fun - perfect as an activity at an egg hunt event or school party. Plus they make great holiday gifts that are sure to bring a smile when discovering these festive decorations in their basket stuffers or goodie bags!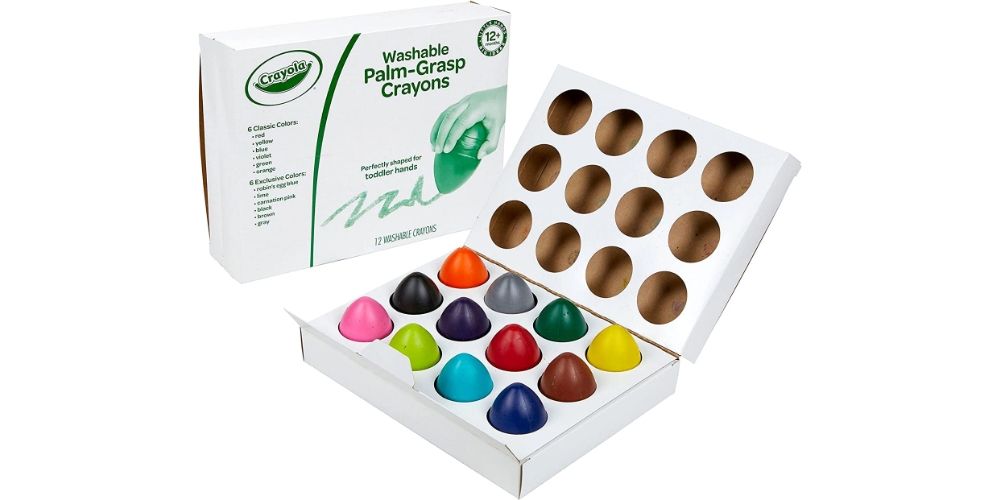 Transform your toddler's coloring experience with these fun, egg-shaped crayons by Crayola! These ergonomically designed large palm grasp crayons will make it easy for even the littlest of hands to create stunning works of art and you won't have to worry about pesky cleanup - their washable design ensures marks can be removed from skin and clothing. Get ready for a colorful Easter that all kids are sure to enjoy!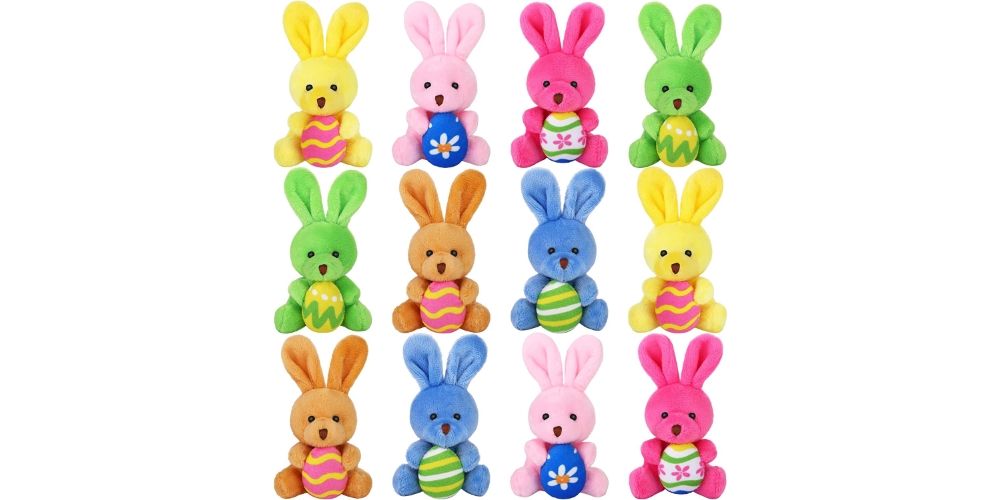 This Easter, make sure your kids are extra-prepared with these adorable peep plush toy keychains! They come in a set of 12 pieces featuring six cute and colorful rabbit shapes. Plus they're comfortable to touch due to the high-quality cotton used for each one. You can also keep it attached to their backpack or have them carry it around as an easily accessible token of joy during this season!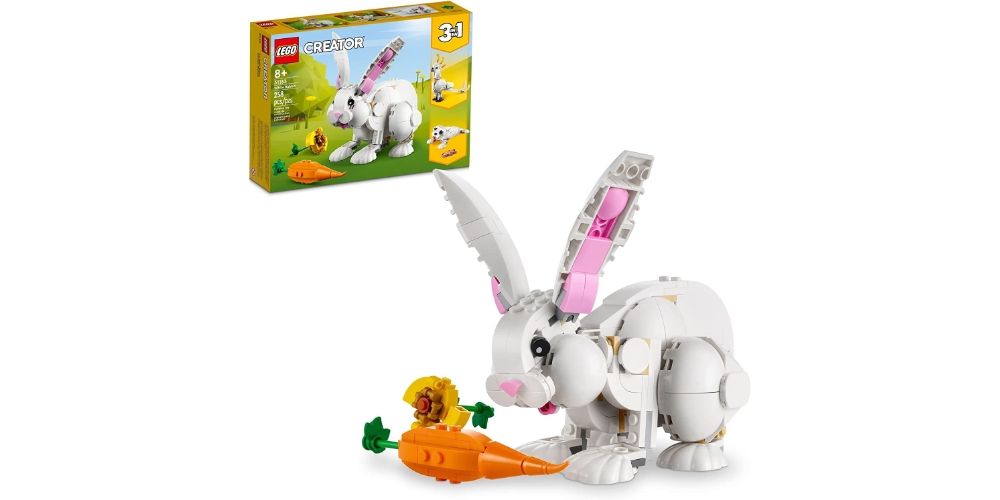 Let the Easter building fun begin with this awesome LEGO Creator 3in1 set! Kids will love creating a white rabbit animal toy, which can be easily transformed into an adorable cockatoo parrot or a majestic white seal. Perfect for hours of creative entertainment and great memories to last over the holiday season!
Get creative this Easter with a magical egg painting party kit! Perfect for younger kids, the all-inclusive set provides everything they need to craft six fantastical eggs. The basket is brimming with fun goodies like paintbrushes, glitter, glue sticks, and stickers galore - oh my! With colorful sequins and pom poms too, your little ones will be sure to have an eggcellent time getting truly unique creations ready in no time at all.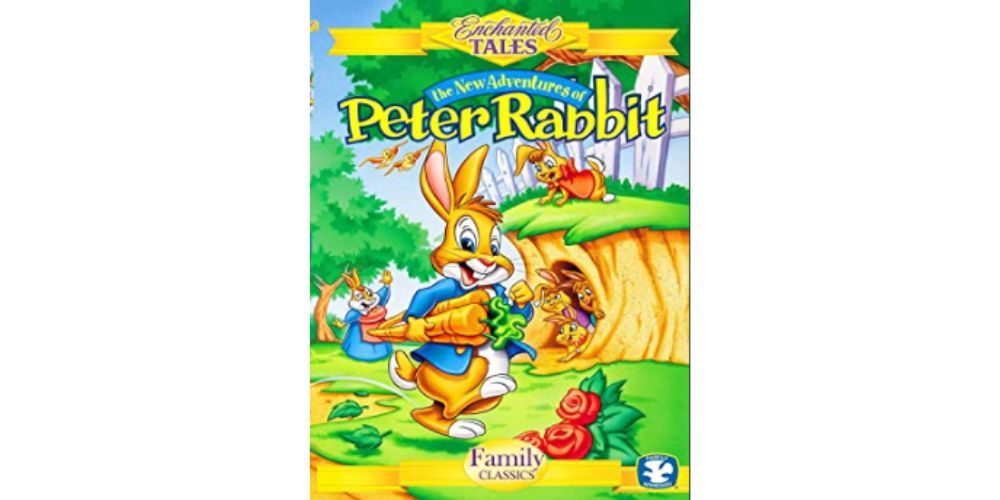 If you're looking for a hoppin' good time this Easter, look no further than "The New Adventures of Peter Rabbit!" Treat your little ones to an adventure fueled by nostalgia and sweet illustrations that will make the perfect addition to their video library. With delightful storylines and charming characters, it's surely one gify they won't forget!
Final Thoughts
Easter is almost here and it's time to start scratching your head about what to get the little ones in your life. But fret not, for we have just the solution! We've scoured high and low to bring you a whopping 43 of the best Easter gifts that are sure to delight children of all ages. From soft toys and entertaining crafts to spring-themed gear and charming books, our selection has got it all. So forget about the usual jellybeans and chocolate bunnies this year, and instead choose from our array of small toys, plush animals, and other non-candy options that are equally as delightful.
Other Posts You May Like: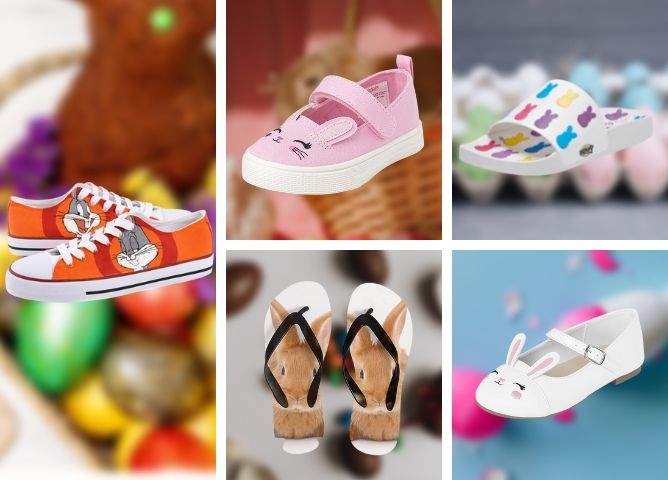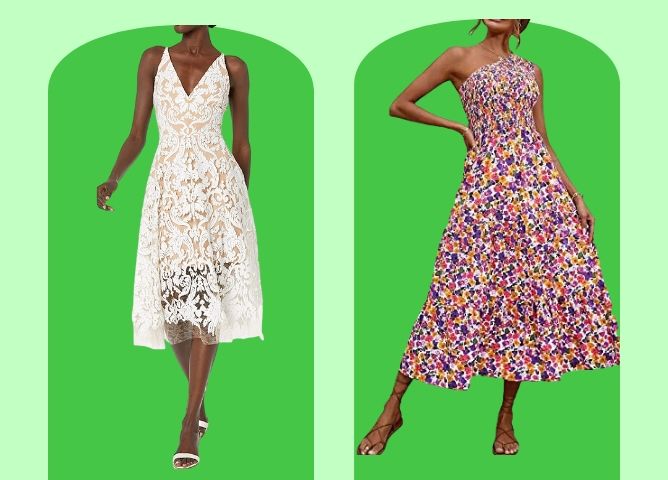 Comments