This post may contain affiliate links, please see our privacy policy for details.
With Easter quickly approaching, it's time to start thinking about the perfect gifts to fill your teenager's Easter basket. From sweet treats to trendy tech, we've compiled a list of 25 Egg-citing Easter gifts for teenagers that are sure to make this Easter unforgettable.
Bunny Ear Hair Ties are a cute and fun addition to any Easter basket and perfect for teen girls.. With 12 premium bow scrunchies in gradient colors, these hair ties are perfect for adding a pop of color to any outfit. The fashion design and elegant colors make them ideal for girls, teens, and ladies of all ages.
These hair accessories are also versatile and can be worn in a variety of styles, from ponytails to braids. Keep in mind that due to the tie-dye and gradient processes, some colors may vary from batch to batch, making each set unique. Give the gift of style and function with Bunny Ear Hair Ties this Easter.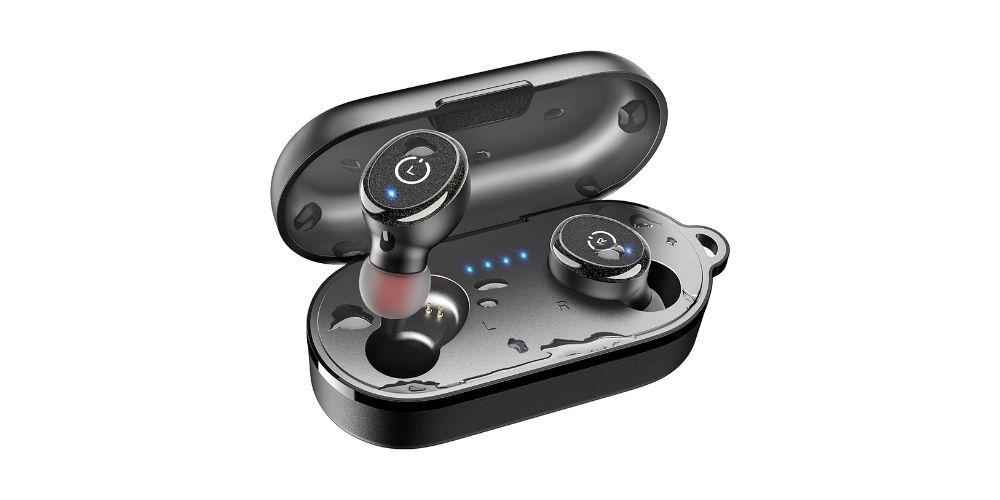 Wireless Bluetooth earbuds are an excellent Easter gift for teens who love to listen to music. These earbuds are a great addition to any Easter basket stuffers. With an 8mm large-sized speaker driver, these earbuds provide clear treble, mellow midrange, and powerful bass. Music sounds vivid and natural with its frequency range up to 20kHz.
Not to mention that their wireless design allows for convenient and easy use anywhere, making them perfect for those on the move. Add a pair of the TOZO T10 Earbuds to your Easter basket this year!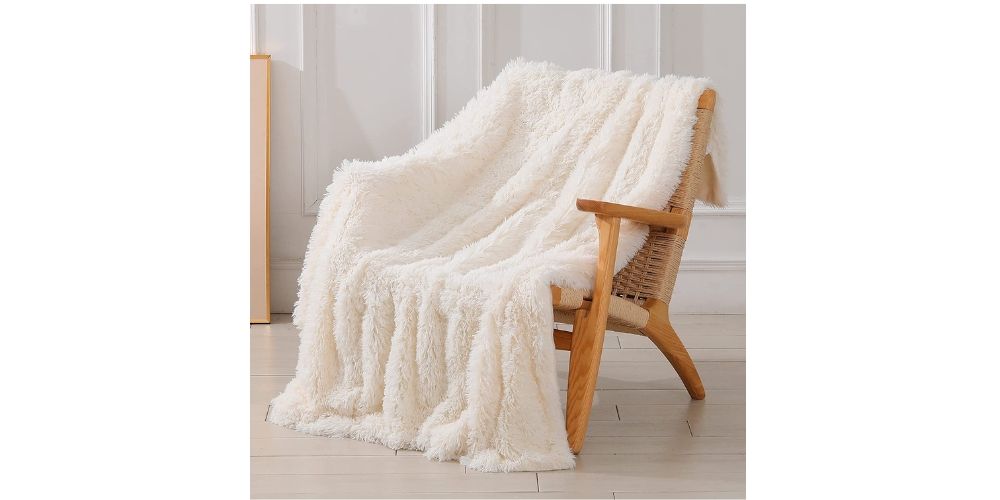 Easter is the time of year to show your loved ones how much they mean to you. Treat them to something special, like a super soft blanket. This luxurious blanket is crafted from 100% high-quality polyester microfiber and features 4cm long hair fabric that is silky soft, cozy, and comfortable.
Its thick mink fleece reverse provides unbeatable warmth even in the coldest weather. It's perfect for snuggling up with a good book or movie, taking a nap, or simply enjoying happy moments together. Give your loved ones the gift of comfort this Easter with the super soft blanket!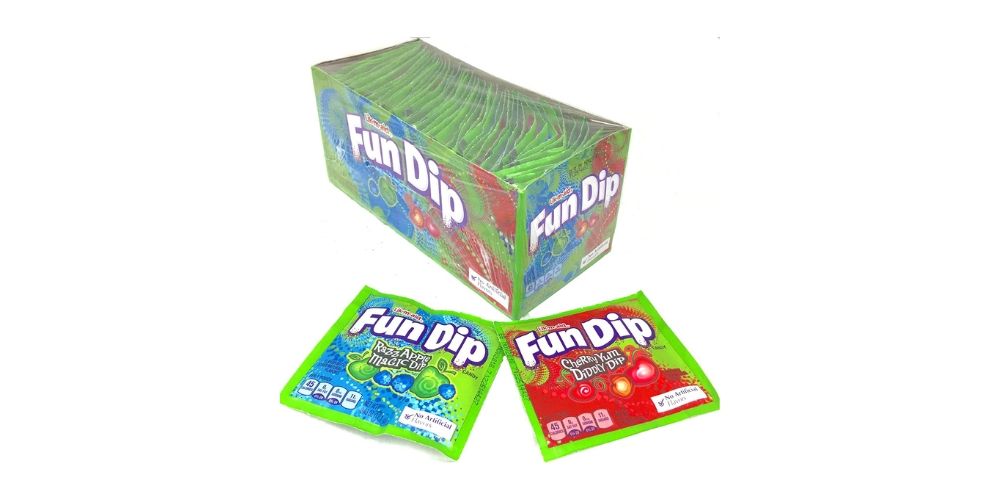 These sweet treats are all the rage with teens and are perfect for an Easter basket stuffer. They come in an array of flavors and colors, making them perfect for satisfying any sweet tooth.
Kids can enjoy Fun Dip Candy as an interactive treat with friends and family, or tuck it away in their Easter basket for a tasty surprise. This Easter, fill the day with sweetness and laughter by giving the gift of Fun Dip Candy!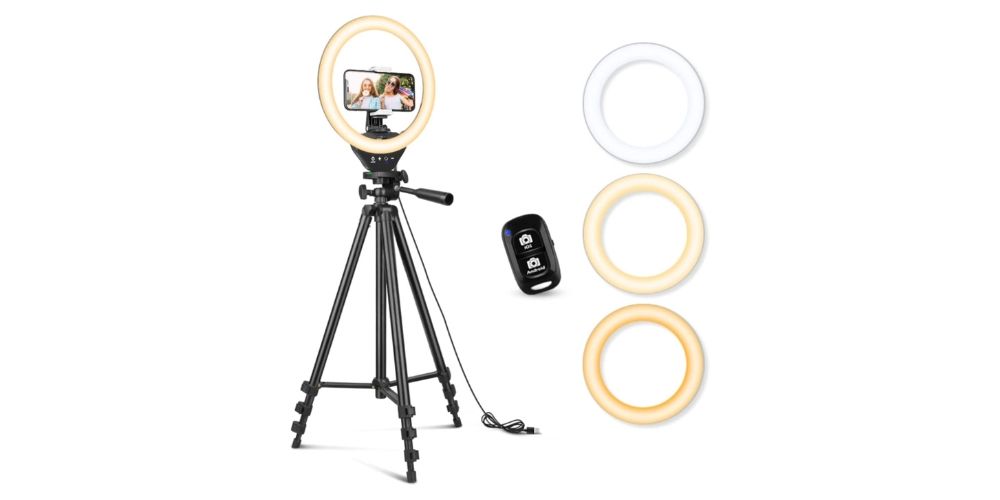 A Ring Light is an excellent Easter gift for any teen girl who loves to take selfies or make TikToks. This must-have accessory is perfect for improving lighting and capturing the perfect shot. The Sensyne selfie ring light features a high-sensitivity touch panel design that has a longer life than traditional mechanical buttons.
This provides full control to easily adjust the 3 color modes (cool white, warm yellow, and daylight) and 10 brightness levels to meet your different needs. Plus, the compact and portable design makes it easy to take on the go, ensuring that you always have the perfect lighting for your photos and videos. Give the gift of perfect lighting with a Ring Light this Easter.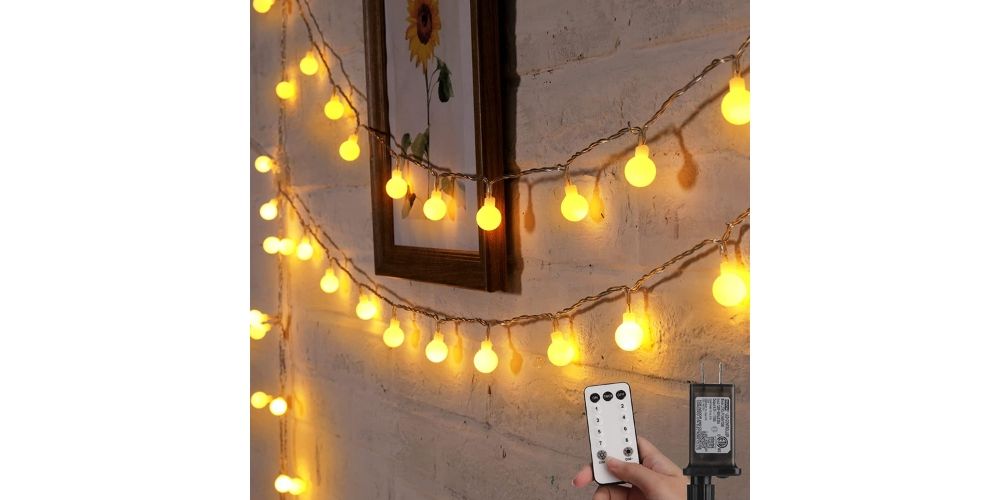 Warm Light is an excellent Easter gift for teens who want to add a unique and stylish touch to their bedroom. These commercial-quality string lights are shatterproof and made from plastic, ensuring durability and safety. The warm white light from 100 LED bulbs creates a cozy and inviting atmosphere that's perfect for relaxing or studying.
With 8 lighting modes, including combination, in waves, sequential, slo-glo, chasing or flash, slow fade, twinkle and flash, and steady on, there's a mode to suit any mood. Plus, the lights come with a timer function, allowing you to turn them on for 6 hours and off for 18 hours automatically every day. With a diameter of 0.7 inches and spacing of 4 inches between bulbs, these warm lights are a great addition to any teen's room.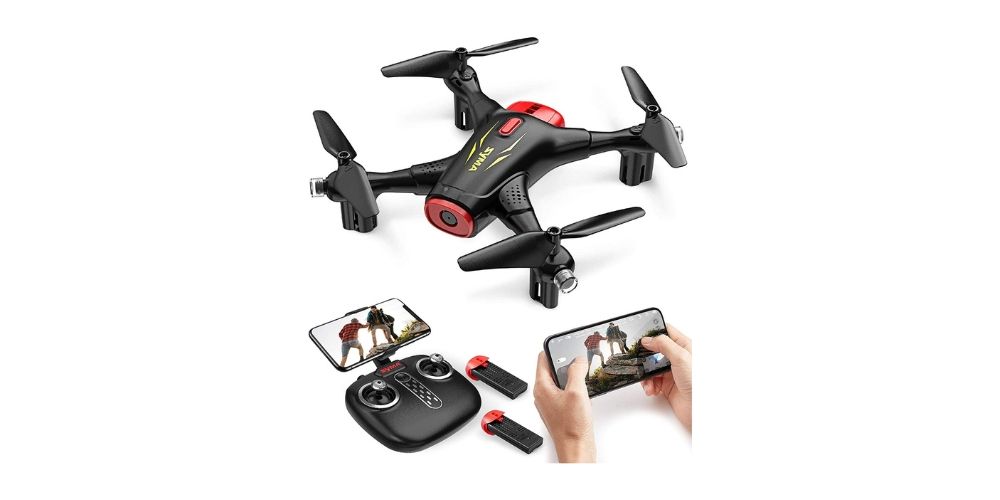 Give the teens in your life a thrill this Easter with the Syma X400 Mini Drone – perfect for tech-savvy adventurers! With its 720P FPV HD camera, real-time WiFi connection, and app control, this drone is sure to get their hearts racing. Easily capture stunning photos and videos as they fly, then enjoy instant sharing on social media. Plus, the flight path mode allows them to draw a route on the app, and watch as their drone follows it around!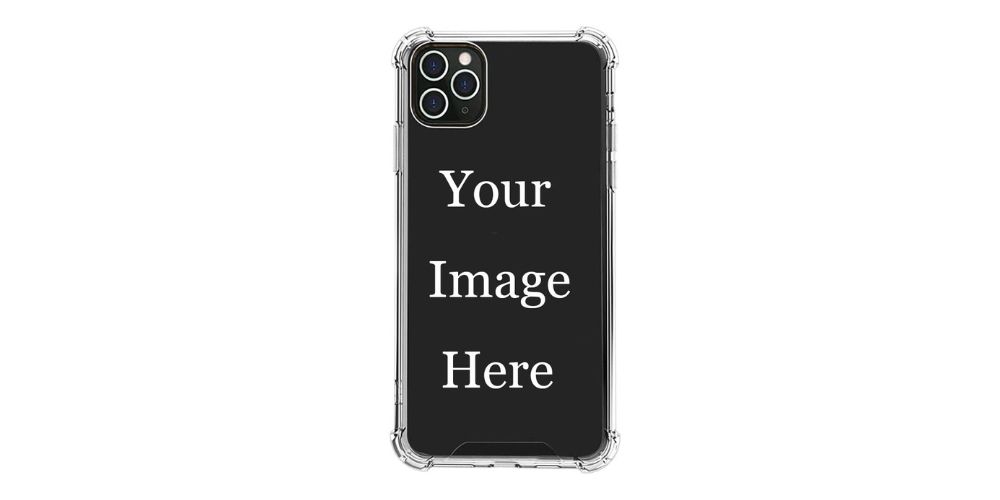 This personalized phone case is a great addition to your teen's Easter basket! It will showcase your kid's favorite memories while providing the ultimate protection for their phone, it allows you to upload any photo of your choice, from a snapshot of your latest vacation to a silly selfie with your loved ones and thanks to the highest quality UV laser printer and high-definition printing technology, your chosen photos will not fade! So even after long-term use, your personalized phone case will look just as vibrant and beautiful as the day you received it.
In terms of protection, this phone case has you covered with its four-corner airbag design that is anti-drop and wear-resistant. Plus, it is 0.5mm higher than the screen to prevent your phone from falling and being damaged. You can rest easy knowing your phone is protected from all angles. The precision design of this phone case is perfect for easy slide in/out of your pocket, and it has perfect cutouts for easy access to all phone buttons and ports. You won't have to sacrifice functionality for style with this personalized phone case.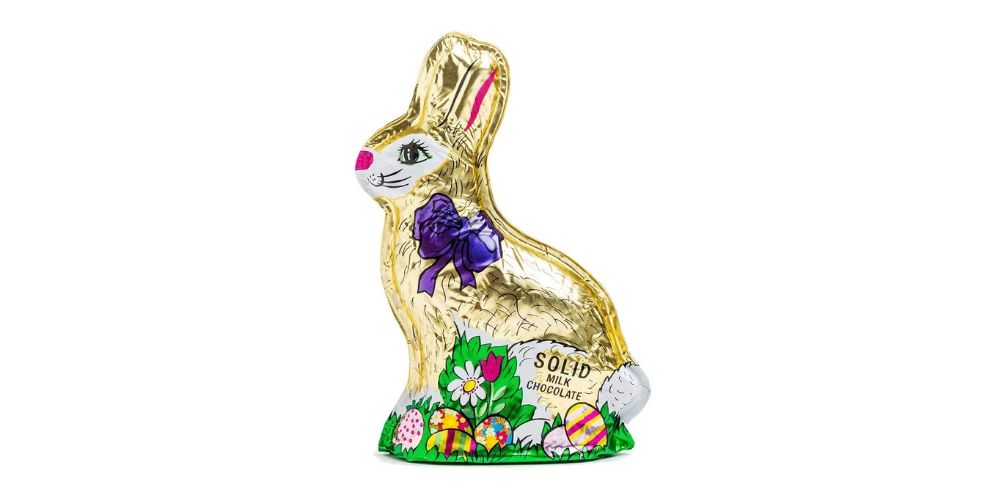 If you're thinking of Easter basket ideas for teens who have a sweet tooth, then this chocolate bunny may be a great choice. Made from solid premium milk chocolate that ensures a rich and indulgent taste and with its design of a super cute bunny sitting on a bed of green chocolate grass, with intricate details like a fluffy tail, long ears, and a cute little nose. It's almost too cute to eat! But, trust us, once you take a bite, you won't be able to resist.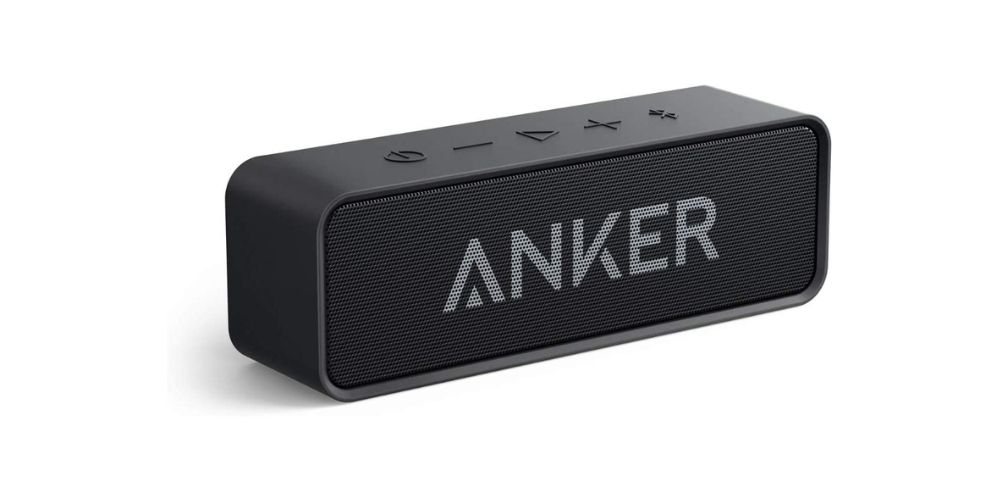 Looking for the perfect Easter basket gift for the music-loving teen in your life? Look no further than a Bluetooth speaker. The Anker Bluetooth Speaker boasts astonishing sound quality with deep bass delivered by two high-sensitivity drivers and a patented bass port. With Anker's exclusive long-life battery technology, the speaker provides 24 hours of worry-free music, and the waterproof casing offers complete protection against liquids.
Bluetooth ensures effortless connectivity, maintaining a strong connection up to 66 feet. The speaker also features BassUp technology, which intensifies the song's bass in real-time. Its lightweight, yet robust unibody design makes it easy to grab and go, providing the perfect soundtrack for any adventure.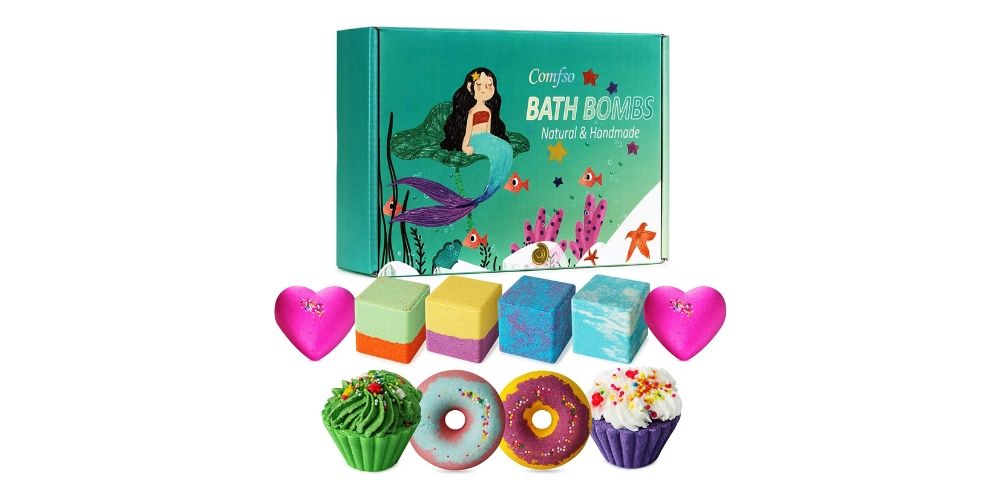 If you're on the hunt for special Easter gifts for teens, why not try out a Bath Bomb Set? Not only are these colorful, individually wrapped bombs full of nourishing essential oils and shea butter - perfect for moisturizing their skin - but they also come in nine delightful fragrances like sweet orange, rose, coco, lavender, eucalyptus, ocean, grapefruit, lemon, and strawberry.
The vibrant colors and unique shapes make bath time fun again! Plus, with the added benefit of relieving congestion, stress, and muscle tension brought on by the natural essential oils used to make these bombs you can be sure your teen will enjoy an at-home spa experience any day of the week.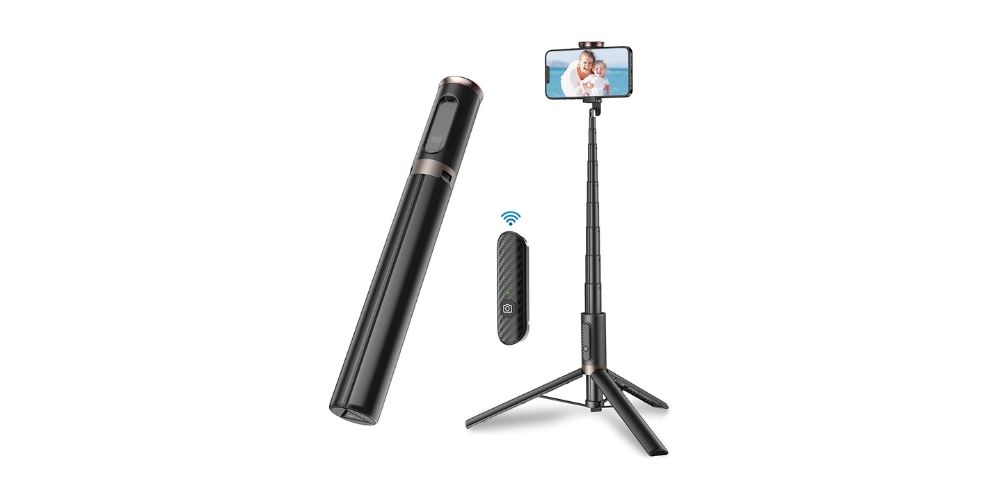 Searching for the ideal addition to your kid's Easter baskets? Look no further than this selfie sticks tripod combo! Its adjustable height lets you capture shots from angles other phone tripod mounts can't reach, and with its reinforced base and silicone non-slip foot pad, it guarantees stability to avoid tipping.
And don't worry about portability - it comes with a rechargeable wireless remote control, allowing you to shoot up to 10 meters away compatible with both iOS and Android. Plus, it's compact design allows you to take it anywhere without taking up too much space!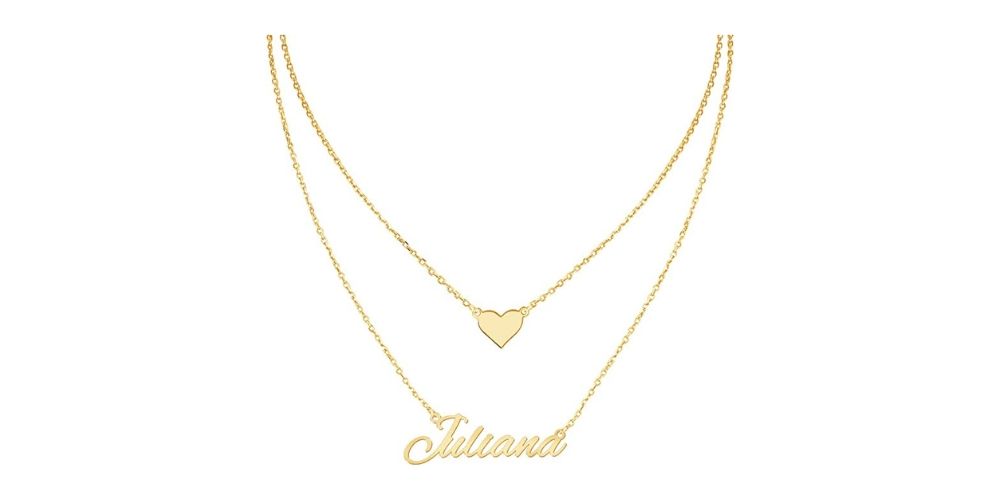 If you're looking for the perfect Easter gift, look no further than this stunning Double Layer Heart Name Necklace. It's custom-made to include any name, making it a thoughtful and meaningful gift for a special someone. Its delicate and simple design is sure to brighten up any jewelry collection!
Crafted with 18K gold plating and of high quality, this necklace won't easily deform - perfect for any time wear. Give a token of love this Easter season with the gift of an unforgettable personalized necklace!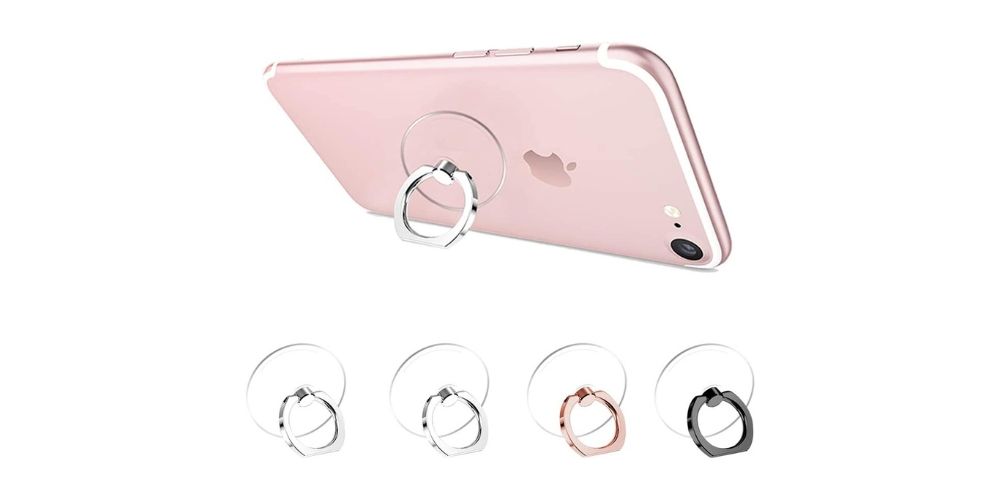 Phone grips make an ideal present this Easter, and this particular design is perfect for any phone or tablet. Its transparent Acrylic construction lets you admire your device's original design, plus it has 360° rotation and 180° flip fold for multiple viewing angles.
An ultra-strong adhesive secures it to your device, and its compatibility with almost all phones and cases makes taking photos, texting, or playing games a breeze. Plus, its high viscosity and nice packaging make it a great gift for the whole family!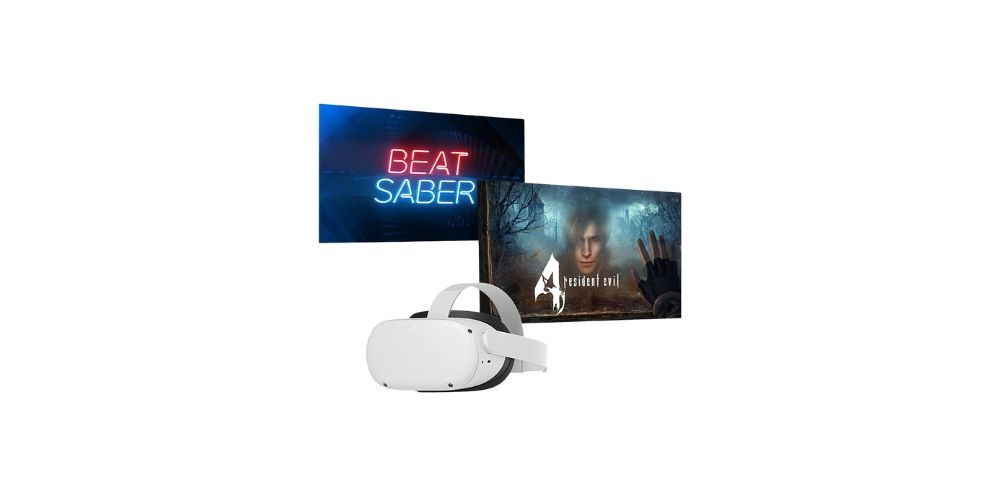 From high-speed action to exploring fantastical universes, the Meta Quest 2 Virtual Reality Headset has you covered for an Easter gift for teen boys. With a super-fast processor, 3D positional audio, and easy wireless setup, this headset provides an immersive and smooth experience with intriguing hand tracking and haptic feedback.
Plus, the incredible high-resolution display blends brilliantly with the real world so that users can feel totally free to roam in VR all day long. Get ready to explore, collaborate and hang out like never before with the incredible Meta Quest 2!
If you're looking for something truly unique this Easter, our Easter-Themed Nail Art Kits are the perfect way to add a splash of creativity to your nails. They come with 12 sheets of fun and vibrant Easter nail art decals with designs including bunnies, chickens, eggs, and more!
The detailed instruction manual will make it easy to apply the decals to both fingernails and toenails. Plus, they're made from an environmentally friendly and non-toxic material, ensuring that everyone can use them safely—even pregnant women! With these long-lasting decals, you'll be sure to bring charm and personality to your nails all holiday season long.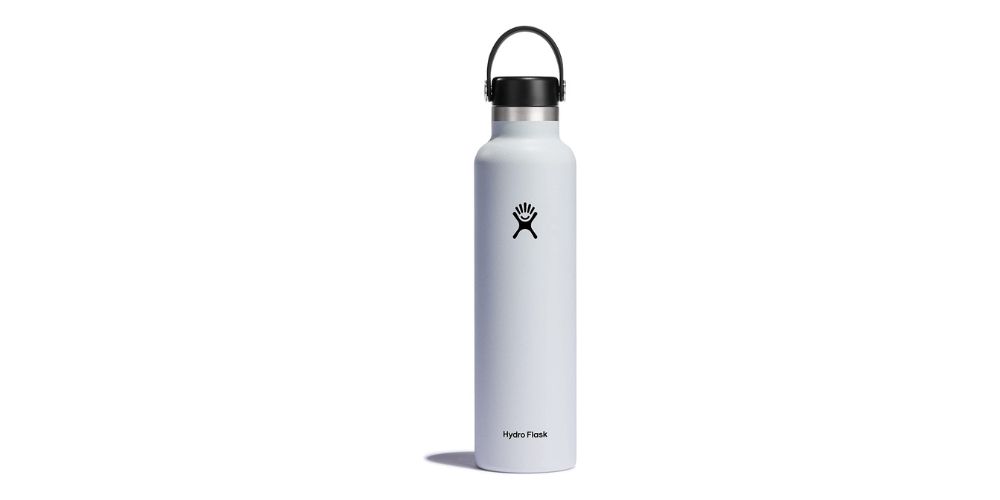 The Hydro Flask Water Bottle is the perfect Easter gift for active teens! Its TempShield insulation keeps drinks cold for up to 24 hours and hot for up to 12 hours, ensuring that your youngster can take it along on any outdoor expedition. Made from 18/8 pro-grade stainless steel, the bottle offers unbeatable durability, pure taste, and no flavor transfer.
The flex cap is leakproof and the flex strap makes carrying it a breeze. Additionally, its Honeycomb Insulated cap maximizes temperature retention and comes in a plethora of colors to make sure your kid looks great while staying hydrated. Plus, it fits most backcountry water filters, and cup holders, and is both BPA-free and toxin-free – making it an eco-friendly must-have.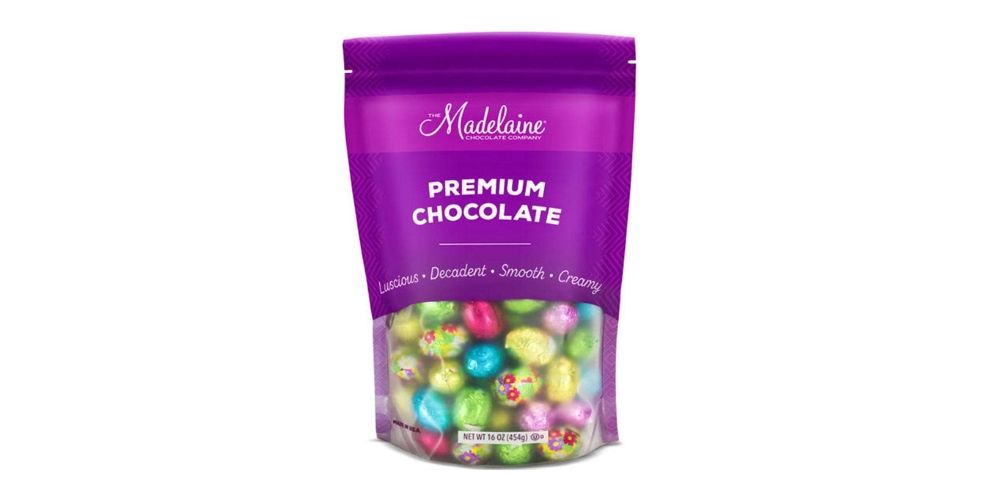 For an Easter basket that's sure to impress, try these premium Chocolates Easter Eggs! Made from delicious milk chocolate, these eggs come in a range of beautiful solid and floral hues. Plus, they're kosher – perfect for those with dietary restrictions. Give the gift of sweet indulgence this holiday season with these delightful chocolate eggs.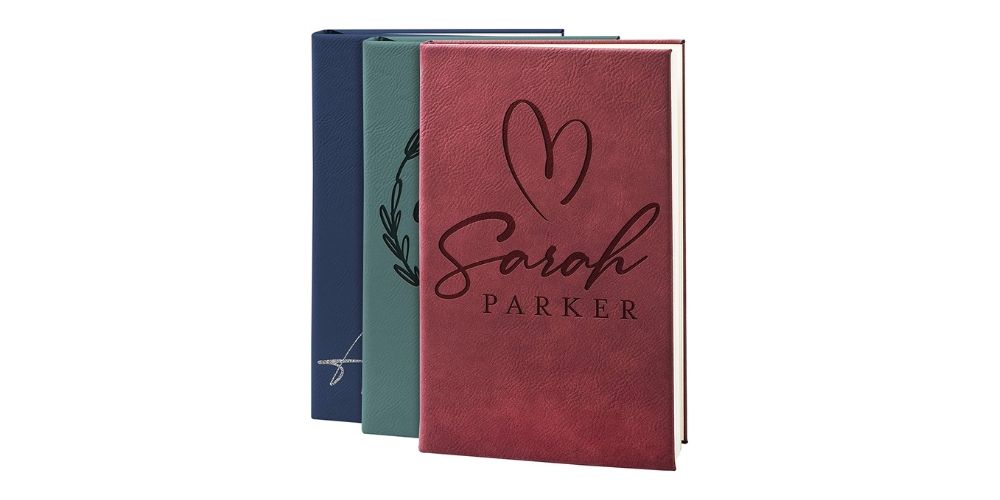 Personalized notebooks are an excellent thoughtful gift for a teen who loves to journal or write. The premium laser-engraved 5 x 8" notebook with 112 lined pages gives off a vintage leather look that is both durable and water-resistant.
You can add a personal touch by engraving their name or a special date onto the notebook. The high-quality workmanship of each leatherette piece is sure to impress every recipient with its elegant individuality.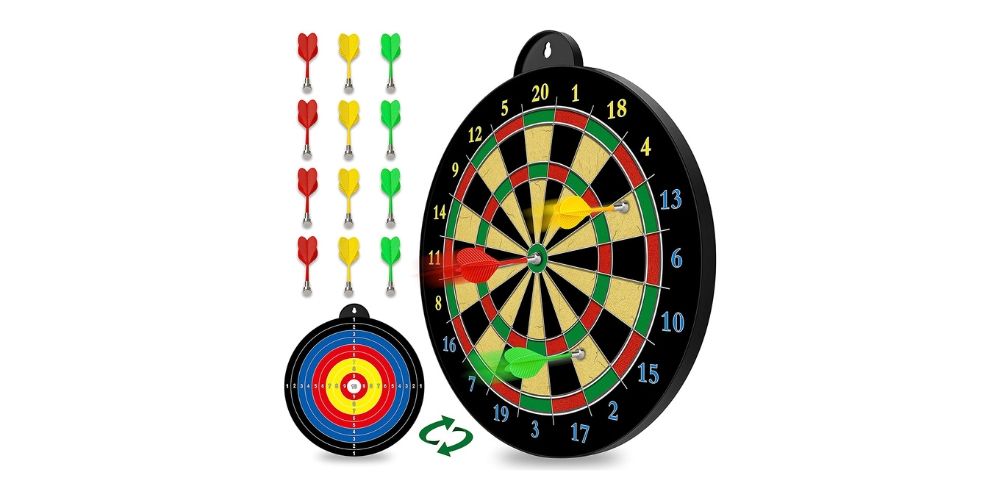 The Mixi Magnetic Dart Board is the perfect Easter gift for teens looking for a little educational fun! With a 13-inch magnetic dartboard and 12 safe magnetic darts, this board provides plenty of entertainment.
The double-sided target offers two different games – traditional standard dartboard on the front and archery dartboard on the back – while the strong magnets ensure that your darts stay put. Plus, it's large enough for multiple teens to play together – making it an excellent backyard activity that's both safe and entertaining.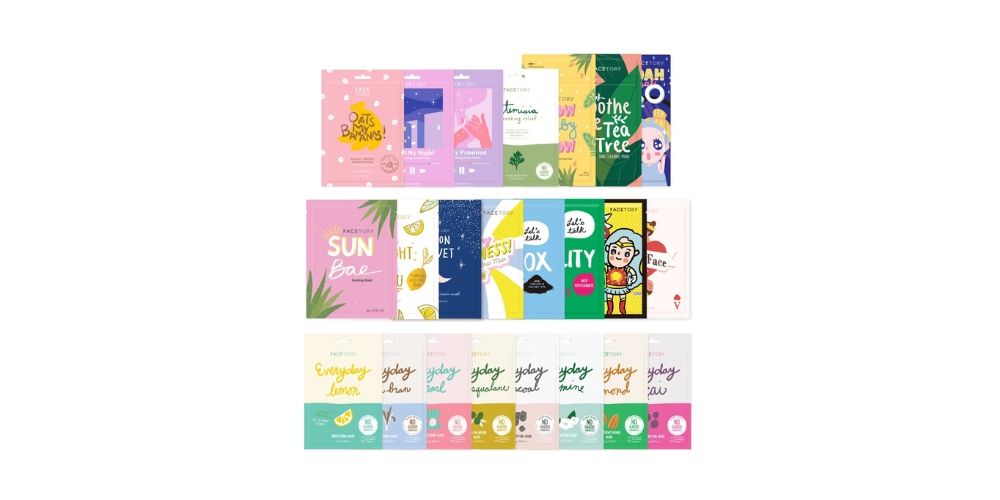 Facial Sheet Masks are the perfect Easter gift for teens who love to take care of their skin! These masks are suitable for all skin types and focus on different skin concerns to help boost radiance and support the skin. Each of the 23 masks contains a concentrated essence of quality ingredients like Oats Extract, Charcoal, and Royal Jelly to hydrate, soothe, purify, and improve dullness of the skin. These masks are a self-care must-have to pamper your skin and relax!
The cooling material and nourishing essence can help you destress, all while taking care of your skin. The benefits of each mask range from improving hydration to calming acne and redness flare-ups, moisturizing dry and dehydrated skin, soothing skin irritations, and smoothing uneven skin tone and texture; leaving skin soft and smooth. The best part? These masks are cruelty-free, tested, and loved! The products are made in Korea and formulated with quality ingredients that do not contain any harsh ingredients.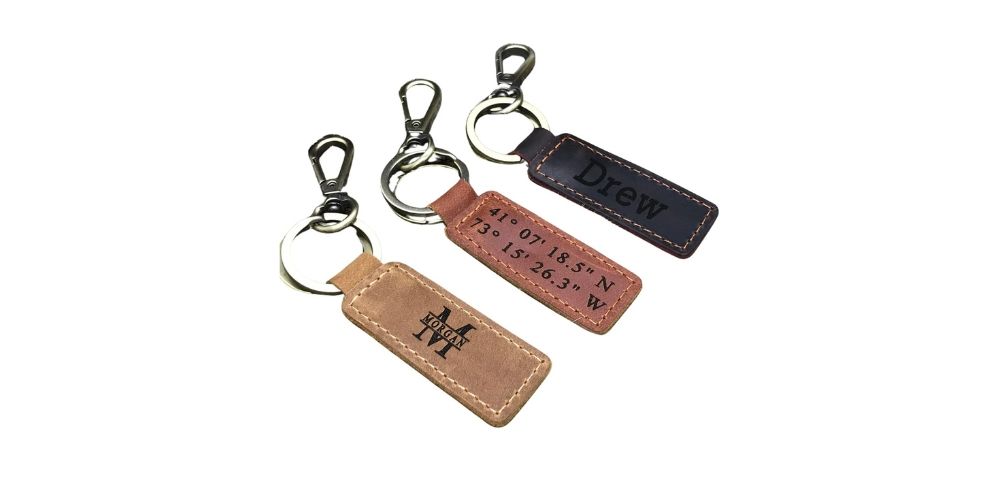 Personalized leather keychains make a special gift for teen boys to keep with them every day. This antique color metal keychain with a hook included is no exception. Whether you choose to personalize it with a name, initials, or even coordinates, this keychain is sure to make a great impression. Plus, it makes for an excellent thoughtful keyfob that can be used every day.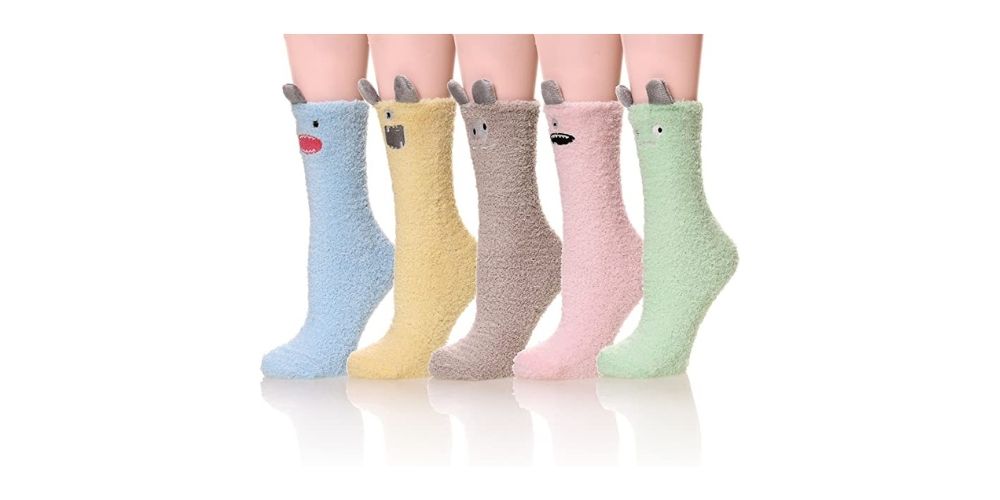 Fuzzy socks make a cozy and comfortable gift that any teen will love. They are super soft, and fluffy and provide comfort and warmth for everyday activities and even during sleep in fall and winter. They are also great for wearing in air-conditioned rooms during summer. The fine needle stitching makes them durable and perfectly warm.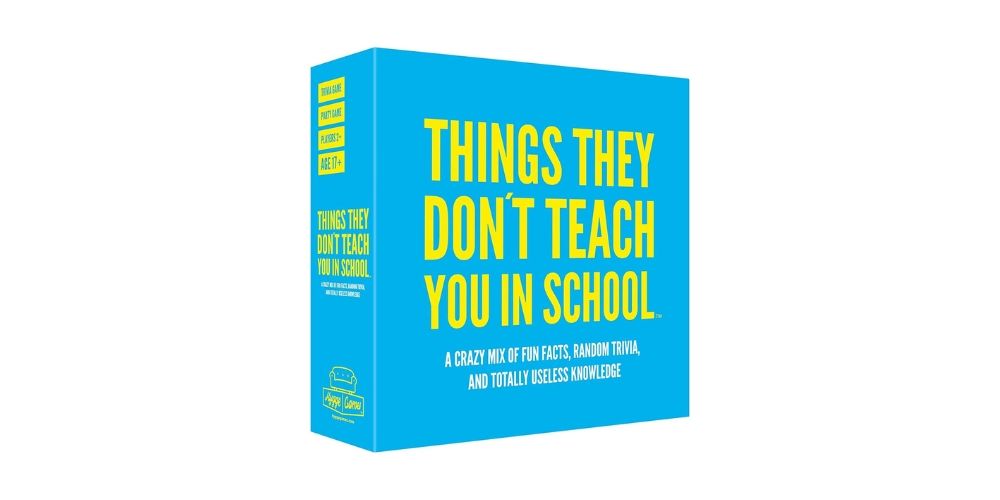 If you're looking for an Easter gift for older teens who loves a good laugh and engaging conversations, consider "Things They Don't Teach You In School" game. This hilarious trivia card game includes over 400 unexpected questions and answers that are sure to keep players on their toes. With loads of laughs and interesting discussions guaranteed, this game is perfect for gatherings with friends or the whole family.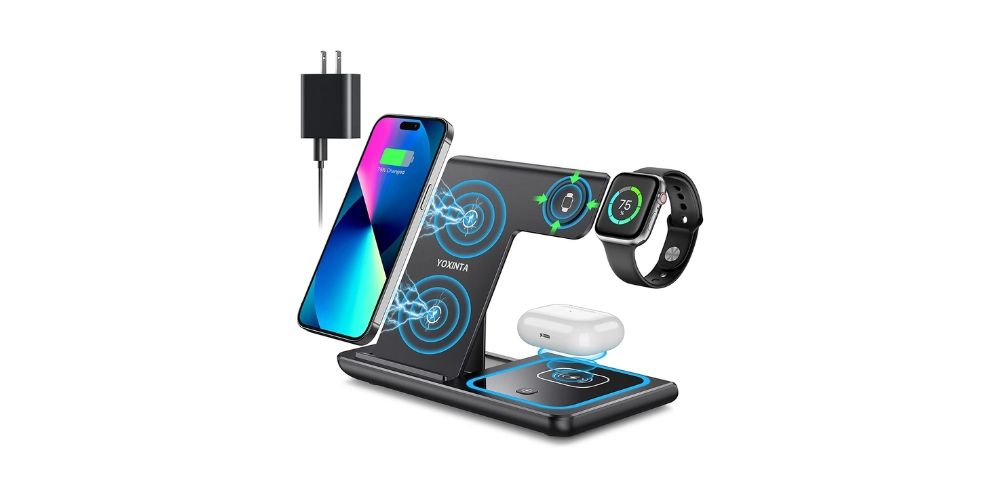 If you're on the hunt for a practical and convenient gift for your tech-savvy teen, a wireless charging station may be just what you need! This 3 in 1 charging station is designed to allow multiple devices to charge simultaneously - with fast charging technology, over-current and over-voltage protection, and temperature regulation.
Not only does this make it a safe and effective device for keeping their devices charged, but its foldable design and portable size make it perfect for travel. Add to that the smart breathing nightlight and anti-slip silicone pads, and it's clear that this is an ideal choice for any tech-loving teen who needs an easy way to stay connected!
Final Thoughts
Get ready to hop into Easter with these 25 Egg-citing Easter gifts that will put a smile on every teenager's face! Whether your teen loves indulging in sweet treats or keeping up with the latest tech trends, there's something on this list for everyone.
But remember, finding the perfect gift requires thought and consideration for every teen boy and girl's unique interests and personality. Show them how much you care with a gift that speaks to their heart. Get ready to make this Easter a memorable one with a special gift that will make them feel loved and appreciated. Happy Easter!
Other Posts You May Like: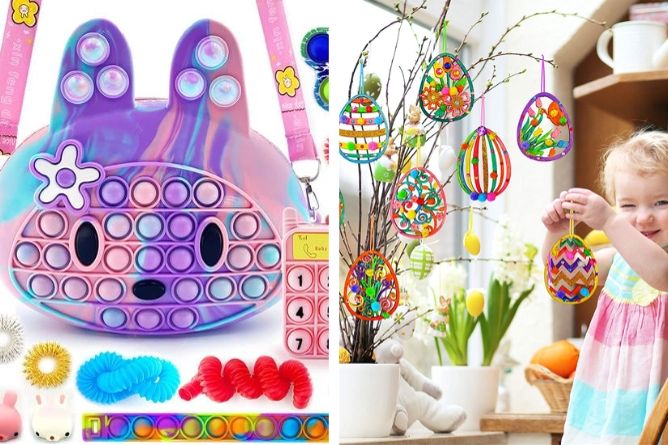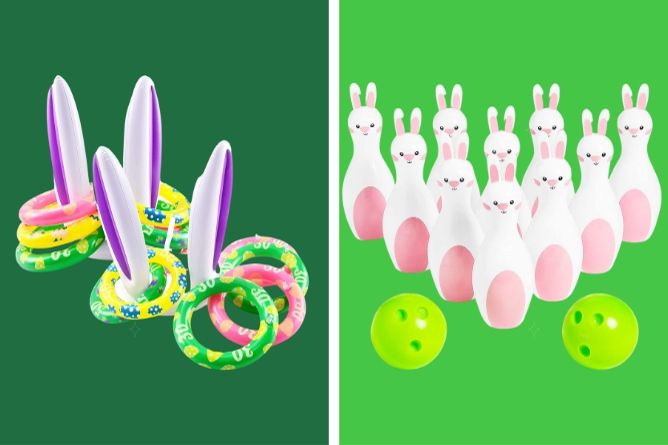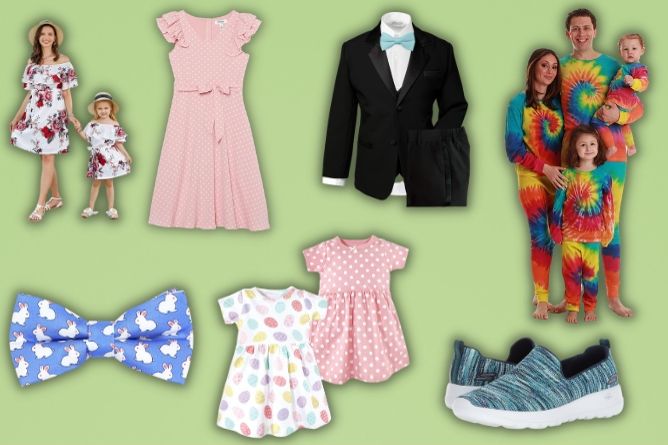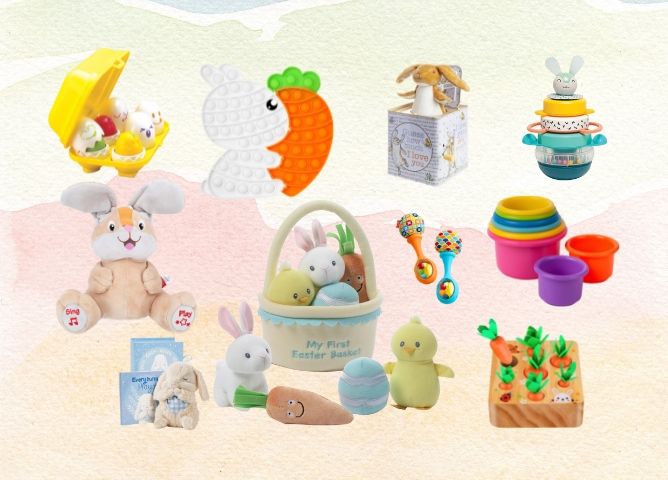 Comments