This post may contain affiliate links, please see our privacy policy for details.
If you're like most people, your freezer is probably a jumbled mess of frozen food, ice, and who knows what else. But it doesn't have to be that way! With a few simple and creative freezer organization ideas and products, you can easily turn your frozen food storage into a tidy, organized space. Not only will this help keep your frozen food fresh and tasty, but it will also reduce food waste by allowing you to locate foods that may be close to their expiration date.
In this blog post, we'll share the top 14 brilliant ideas to organize your freezer grocery shop that you haven't tried yet. From free-standing shelves to clever hacks for maximizing storage space, there's something here for everyone! So let's dive in and see how to make the most of your freezer and reduce food waste at the same time!
Upright Freezers
Organizing an upright freezer is essential to make the most of your frozen food storage space. An upright freezer is a great addition to any home, providing ample storage space for frozen foods. However, without proper organization, it can quickly become cluttered and difficult to navigate. By implementing a few simple organizing strategies, you can maximize the space in your upright freezer and make it easy to find exactly what you're looking for.
Effective upright freezer organization involves using the available space wisely, separating different types of food, and labeling everything for easy identification. Whether you're a busy parent trying to keep track of meals for the week or simply looking to keep your frozen foods organized, these tips will help you create a system that works for you. Here are some ideas for organizing upright freezers:
Use Freezer-Safe Glass Containers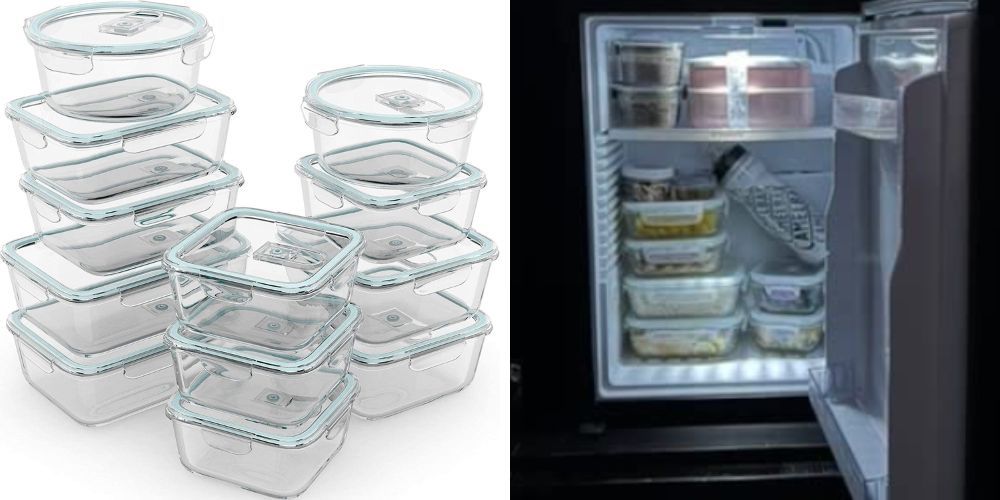 Instead of using plastic bags or containers, invest in some freezer-safe glass containers.  Not only are they great for the environment, but with glass containers, you can quickly see what's inside without having to open them up.
The Razab containers set is an excellent choice - it's versatile, reusable, refrigerator-, freezer-, microwave-safe, dishwasher-safe (top shelf recommended), and oven safe up to 500 degrees Fahrenheit without the lid (do not put lids in the oven or microwave). Make the switch today and never look back!
Label Everything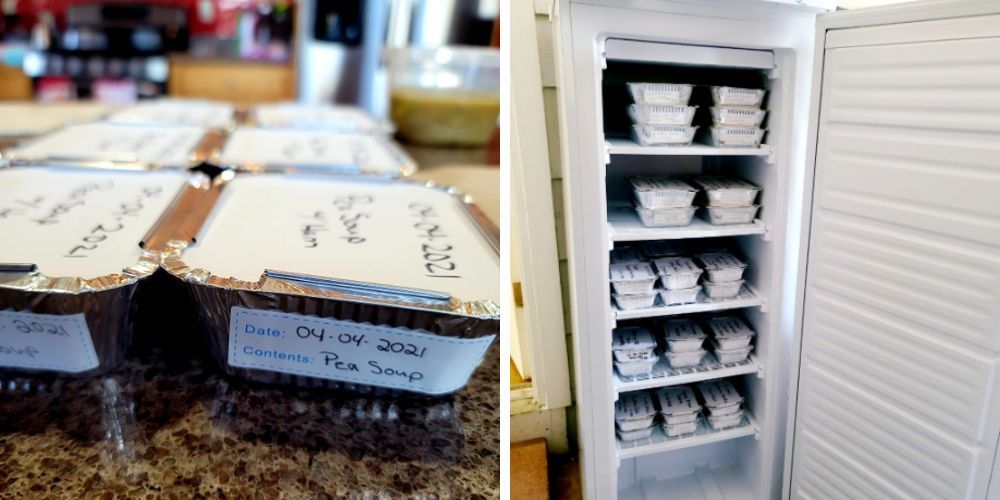 Labeling is key to freezer organization. Invest in some labels or simply use a Sharpie to write on your containers. With these removable freezer labels, you'll be able to quickly and easily see what's inside without having to open each container.
Not only that, but they're water-resistant, oil-resistant, and won't tear easily, so your labels will look neat and last longer than ever. Get organized today with these fantastic labels!
Use a Freezer Bin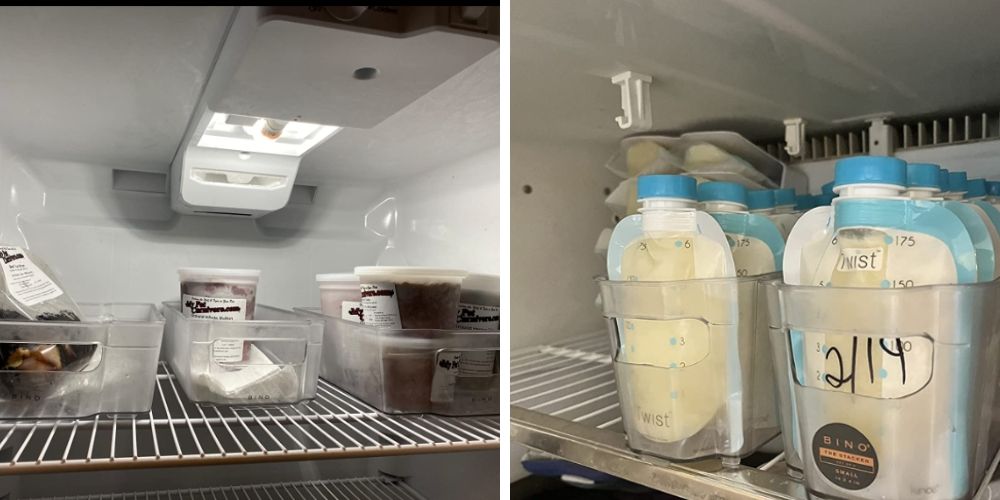 A freezer bin is a great way to keep items together. Not only are they perfect for storing frozen vegetables, meat, and baked goods, but the clear storage bins can also be used to organize your food items in the freezer, pantry, or refrigerator. Plus, these BPA-free plastic storage bins come with easy-grip side handles for easy lifting, sliding, and transportation.
Not only are these versatile and stackable storage bins great for organization, but you'll also save yourself time and stress trying to find just the right ingredient when it comes time to cook a meal. Get ready to say goodbye to clutter and hello to convenience with freezer bin organizers!
Invest in a Freezer Divider Rack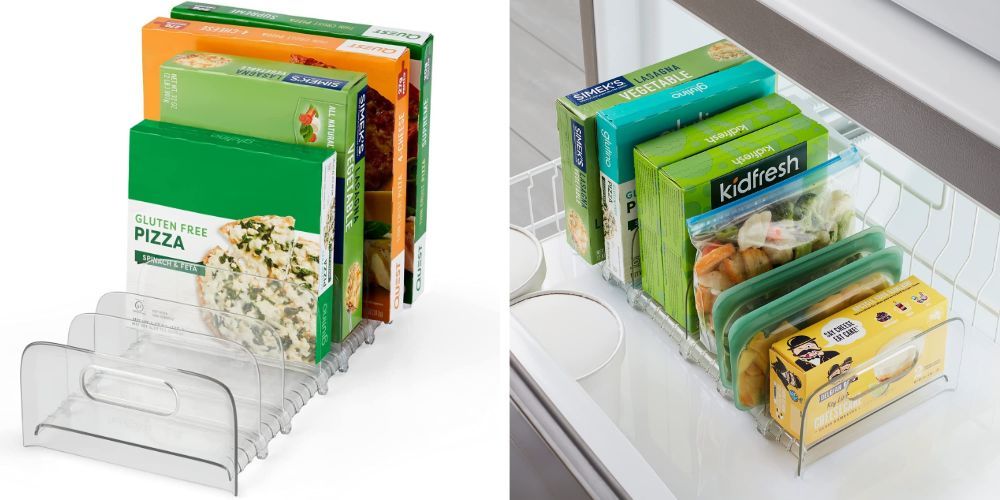 If you're always searching in a cluttered freezer looking for the item you need, investing in a Freezer Divider Rack can be a real game-changer! It's designed with six adjustable dividers to create compartments that fit frozen food boxes and keep them standing upright.
Plus, sturdy handles make it easy to slide rack in and out of your freezer when you need to grab something from the back. With this shelf divider rack in your life, no longer will you have to search endlessly for what you need - organized and fuss-free freezing is just a purchase away!
Freeze in Portions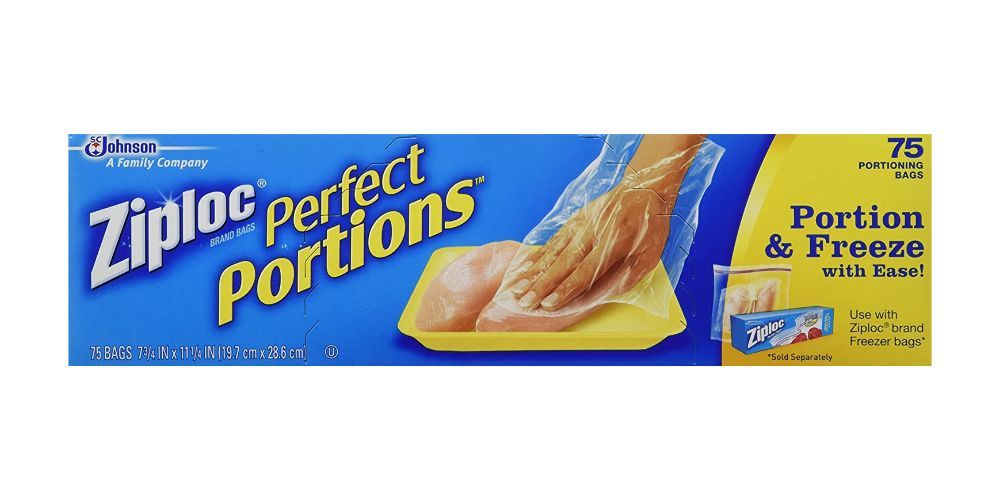 Whether you're buying in bulk and want to freeze smaller portions for later use or just trying to cut down on waste, Ziploc Perfect Portions Food Storage Bags are the perfect solution. With these bags, you can quickly and easily repackage meat products with no risk of freezer burn.
What's more, each pack contains three boxes with 75 portion bags for a total of 225 - that's enough to last you a long time! Ditch the guesswork and tackle freezer burn in one purchase - get your hands on some Ziploc Perfect Portions Food Storage Bags today and make food prep easier than ever!
Use Silicone Freezer Bags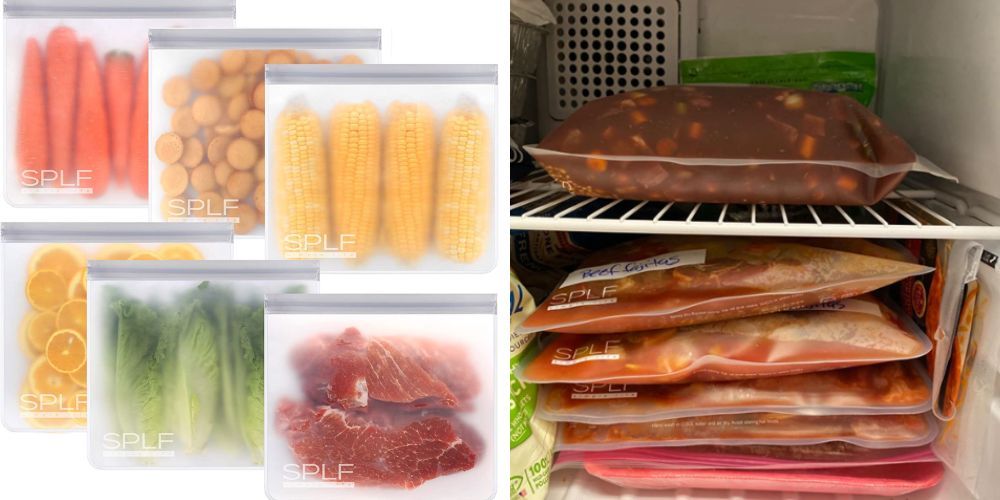 Silicone freezer bags are a great alternative to plastic bags. Not only are they reusable and dishwasher safe, but their double closure creates an airtight, leakproof seal that's perfect for preserving food.
Plus, with an upgraded widened side and non-slip zipper design, these bags are easy to open and close - no more worrying about spills! Over 8,900+ verified five-star shoppers have given this silicone freezer bag a 4.6-star rating - one reviewer said they've done a great job of keeping the frost off and sealing after many openings.
Create a Freezer Inventory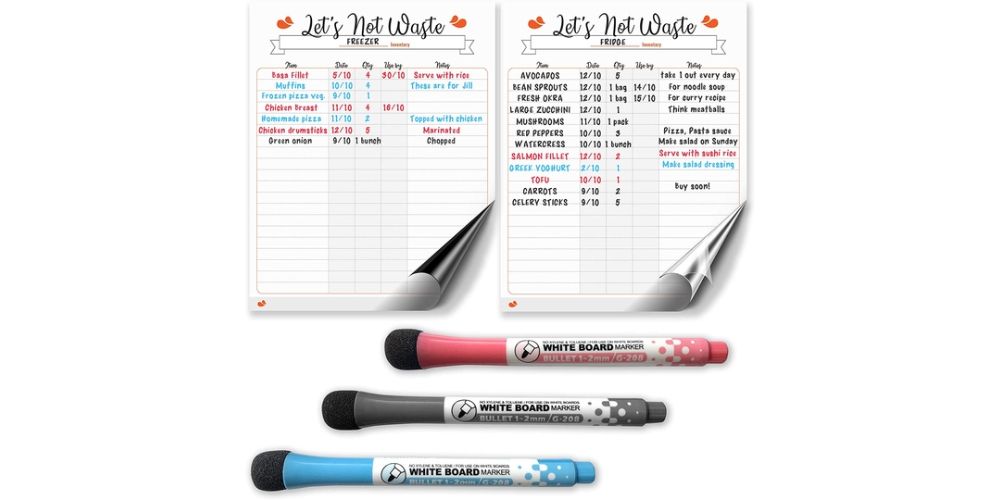 Creating an inventory is a great way to keep track of what's in your freezer and you can do that with this magnetic dry-erase whiteboard and removable dry-erase sticker. With sections to fill in details such as quantity, expiration date, and more, this inventory list allows you to take stock of what you have at a glance.
The gridded surface also makes it easy to categorize. It's even got a notes section so you can jot down any extra information about the item or share important reminders with family members.
Use Stackable Freezer Containers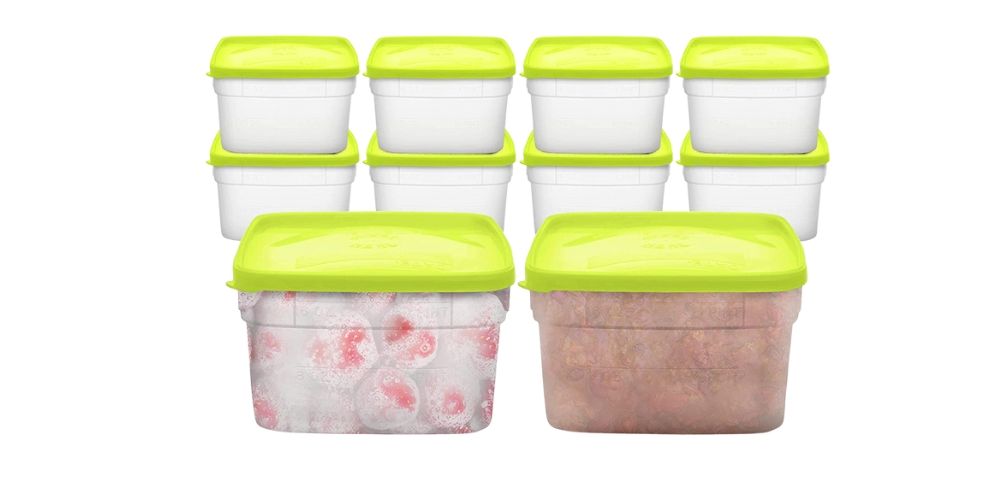 Stackable freezer containers are a must-have for anyone looking to get the most out of their freezer space. They're designed with convenience and durability in mind, made from BPA-free and food-safe polyethylene plastic that will provide numerous uses - freeze individual portions of chilli, spaghetti sauce, bone broth, or ice cream! Reheat in the microwave, and stack them on top of each other without worrying about spills or messes.
Plus, press the center of the lid to seal tightly for easy sealing. Get your hands on these made-in-the-USA stackable freezer containers today and make freezer storage easier than ever!
Use a Freezer Basket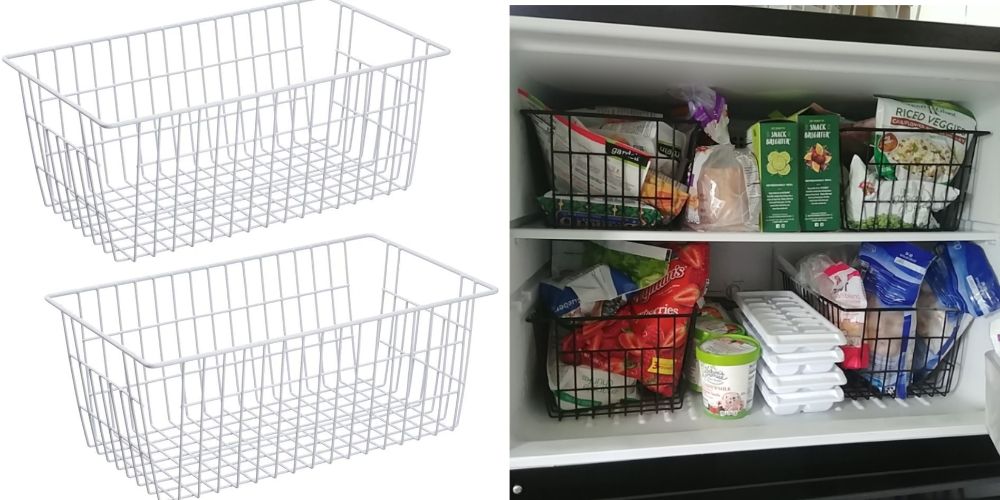 A freezer basket is a great way to keep items together. F It'll help you keep like items together, so you can have one basket for frozen vegetables, one for meat, and one for baked goods. Its strong steel wire construction with a rust-resistant white coat ensures that it can take whatever your freezer dishes out.
Plus, its clever design lets it fit front to the back of the shelf with some room between to store even more food. Take control of your freezer organization today and get yourself a sturdy and reliable Freezer Basket!
Utilize Door Racks
Make the most out of your fridge by making use of the space you have! Get a pull-out freezer drawer made from PET materials, which are non-toxic and tasteless with high-temperature resistance and strong low-temperature resistance. This drawer is thick and durable, giving you long-term use. Organize your fridge today with this handy pull-out freezer drawer — maximize your storage for convenience and peace of mind!
Chest Freezers
Chest freezers can be a bit trickier to organize than upright freezers, but with a few simple ideas, you can keep everything tidy and easily accessible. Here are some additional ideas for organizing chest freezers:
Use Stackable Baskets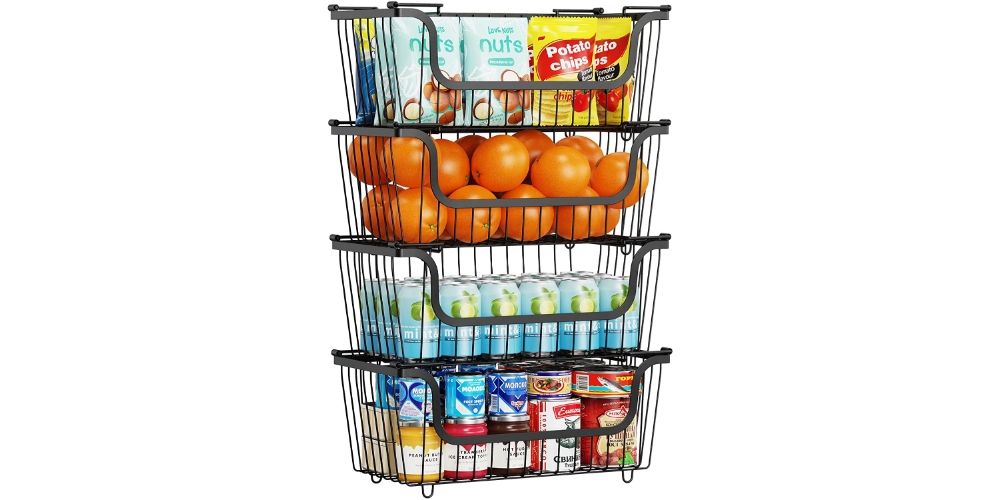 Don't let your chest freezer become cluttered and disorganized! Make use of extra shelves with stackable storage baskets — perfect for stashing away single-serve portions of frozen food, small packages, and even frozen pizza.
These freezer bins are designed to be stacked on top of each other to maximize vertical space — when not in use, they can even be nested together. Make organizing your chest freezer a breeze with stackable storage baskets — get organized and enjoy the convenience and peace of mind it brings!
Use Organizer Trays and Bins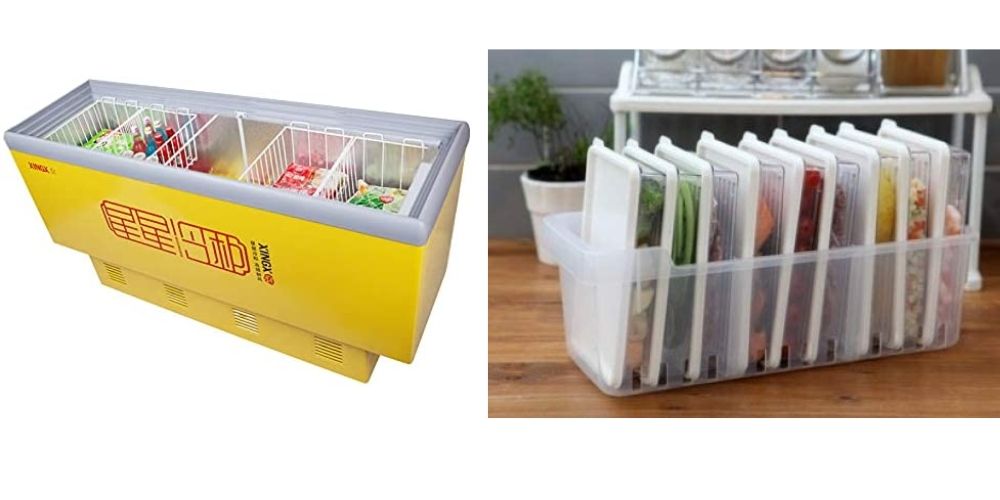 Arrange your frozen meals into trays so that no items are stacked upon each other. This will help you easily locate what you need plus time won't be wasted looking for every meal in bulk when cooking dinner.  Use organizer bins to organize the trays.
These trays are the perfect way to maximize your chest freezer's space and make mealtime a breeze — no more wasted time frantically trying to locate items buried beneath other items. Plus, these wire-coated basket bins are made of strong metal for a sturdy, quality construction that can handle heavy-duty use. And when it comes time to clean up, simply wipe them off with a damp cloth!
Utilize Stackable Handled Bins
Stackable handled bins are another great option for organizing upright freezers. These bins come in various sizes and can be used to store items like bags of frozen vegetables or fruits, frozen dinners, and even ice cream. They have a handle on the front that makes them easy to pull out of the freezer and stack on top of each other to maximize space.
You can label the front of the bins with a whiteboard marker, which can be easily wiped off and rewritten as needed. With stackable handled bins, you can easily group similar items together and access them quickly without having to dig through the freezer. Overall, these bins are an excellent addition to any upright freezer organization system.
Use Bin Organizers with Dividers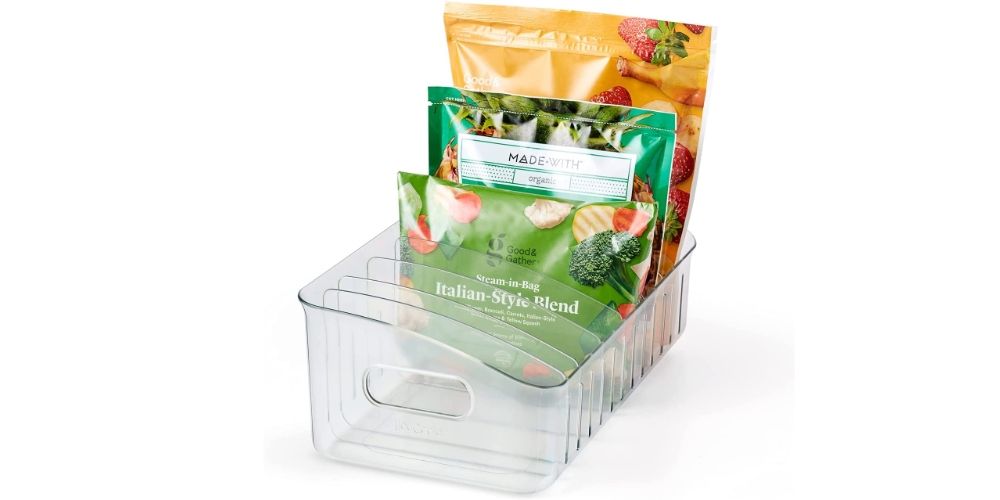 To prevent fewer messes inside your freezer, use freezer bin organizers with dividers to create divisions or rows depending on the size of the item being stored — perfect for organizing everything from frozen pizzas to meat bags!
Final Thoughts
Armed with the right tools and strategies, organizing your freezer shelves can be easy and efficient! Start by taking stock of what's inside, decluttering one section at a time, and labeling containers or bags with the date and content information.
Store bulky items like meats on lower shelves to maximize space, utilize stackable baskets for single-serve items, trays, and bins to arrange meals neatly, handles bins that are easy to pull out from the chest freezer, or bin organizers with dividers for pot lids and other small items.
To make grocery shopping easier create zones such as breakfast foods, lunch items, snacks etc. With these 14 brilliant tips, you will soon have an organized freezer chest/bag that gives you complete control over mealtime while keeping food fresh! Don't let clutter take over — start organizing your freezer today!
Other Posts You May Like: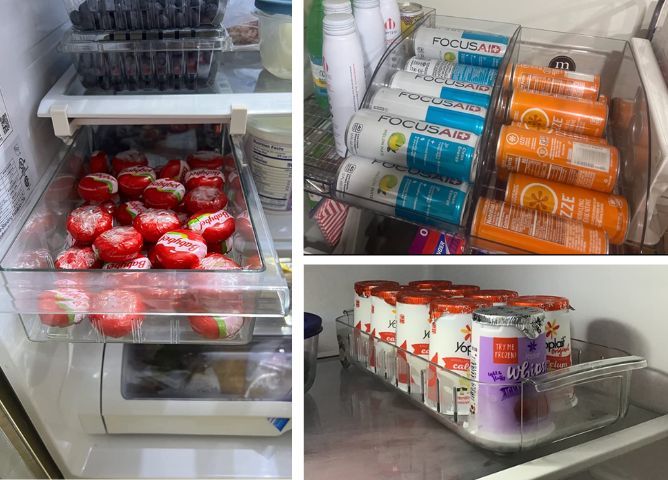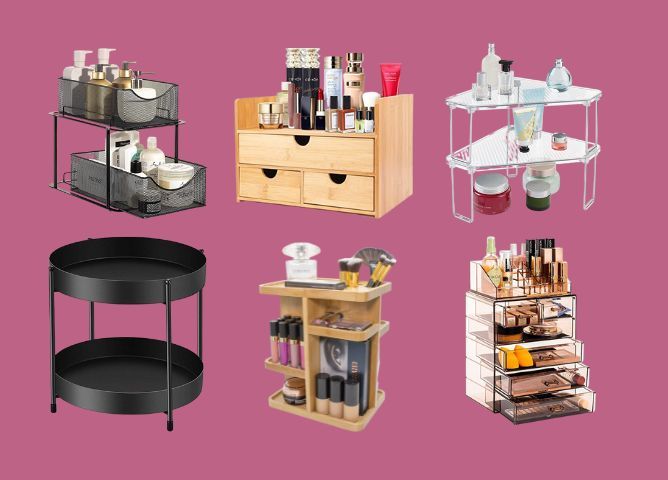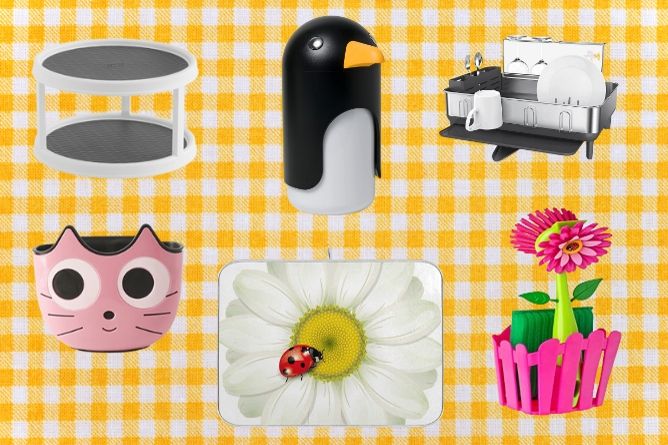 Comments