This post may contain affiliate links, please see our privacy policy for details.
In the skincare world, glycolic acid has become increasingly popular for its ability to gently exfoliate and brighten the complexion. But what is glycolic acid and why should you use a quality cleanser that contains it?
In this blog post, we'll explore the benefits of using a quality glycolic acid cleanser, what ingredients to look for in a good product, and how to use it correctly to get the best results. We'll also review some of the top brands and products containing glycolic acid so you can make an informed choice when shopping for your next cleanser.
So without further ado, let's dive into the wonderful world of glycolic acid!
What is Glycolic Acid?
Glycolic acid is derived from fruit acids and is known for its ability to penetrate deep into the skin while still being gentle enough not to cause irritation. It helps remove impurities such as dirt and oils from your complexion while also promoting cell turnover. As a result, your skin becomes smoother and brighter with fewer spots or pigmentation irregularities. Glycolic acid can even help reduce wrinkles and other signs of aging by stimulating collagen production!
But not all glycolic acid-containing cleansers are created equal; there are certain ingredients you should look out for when choosing one: lactic acid, enzymes, aloe vera gel, vitamin E, honey extract and hyaluronic acid are all powerful additions that will help you maximize your results.
How to Choose the Best Glycolic Acid Cleansers
First of all, it is important to take note of what other ingredients are included in the product besides glycolic acid itself. Some of the most beneficial ingredients you should look for include lactic acid, enzymes, aloe vera gel, vitamin E, honey extract, and hyaluronic acid – all of which help enhance the effects of glycolic acid and provide additional benefits such as hydration and nourishment to the skin.
The next thing you should take into consideration is your skin type; different formulas are designed for different types – normal/combination skin formulas tend to contain gentler concentrations of acids while oily/acne-prone formulas feature stronger ones.
Also, pay attention to products geared towards mature skin types as they usually contain anti-aging active agents like peptides and antioxidants which can help minimize wrinkles or other signs of aging.
When shopping around for a new cleanser always check out the reviews section if available; there is no better way of gauging how effective a product really is than hearing from people who have already tried it!
Additionally, make sure you read through instructions closely as some products require leaving them on for a certain amount of time before rinsing off – this information will be essential when determining whether or not it's suitable for your needs or lifestyle.
Finally, don't forget that price does not necessarily translate into quality when it comes to skincare products! Many times an affordable product containing good quality ingredients can yield similar results even if its price tag isn't as high as others on offer. So now that you know all about glycolic acid cleansers and how to choose one tailored perfectly for you - why not give one a try today? A clearer complexion awaits!
Our Favorite Glycolic Acid Cleansers to Try
Glycolic acid cleansers are growing in popularity as a powerful yet gentle form of exfoliation. These cleaners can help remove impurities and leave the skin brighter and more nourished. But with so many products on the market, it can be hard to know which one is right for you. To make this easier, we have compiled a list of the top-rated glycolic acid cleansers available to purchase online - let's take a look!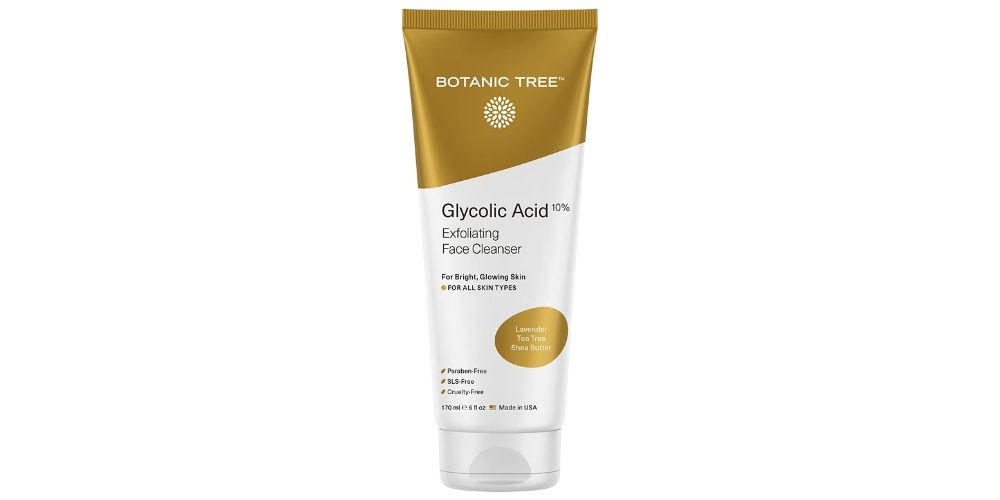 The Botanic Tree Glycolic Acid Face Wash is a great option for anyone looking to switch up their skincare routine. Formulated with 10% glycolic and salicylic acid, this cleanser penetrates deep to exfoliate and brighten sensitive skin while providing gentle yet effective acne treatment.
The product also contains other powerful ingredients such as bamboo extract, shea butter, and tea tree extract which deeply nourish the skin and help reduce dark spots, scarring, redness, or discoloration.
You will not only notice a difference in the texture of your skin but it also lathers well without leaving any sticky residue. Many reviewers found that after consistent use their skin felt softer and brighter – plus it was less prone to breakouts.
Plus it smells great! Sulfate-free, cruelty-free, and made in the USA, this glycolic acid cleanser can be used two to five times weekly with results appearing after just one week!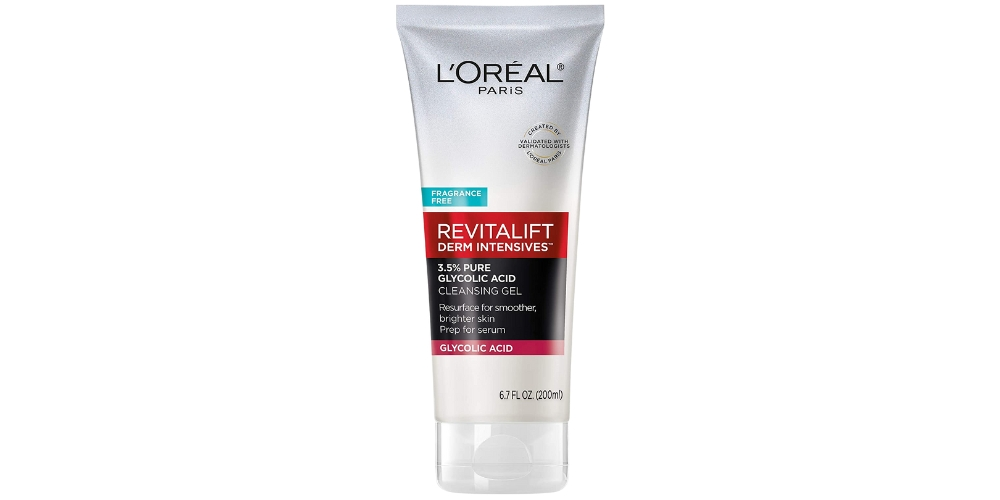 L'Oreal Paris Skincare Revitalift Derm Intensives Gel Cleanser with 3.5% Pure Glycolic Acid, Salicylic Acid, and citric acid is a perfect choice. Its fragrance-free, paraben-free, allergy-tested, mineral oil-free, dye-free formula is non-drying and refreshing - suitable for daily use. Here's why it should be a part of your skincare regime!
The combination of glycolic acid, salicylic acid, and citric acid produces an ultra-gentle formula that works on all skin types. It expertly dislodges dirt and oils without drying out the skin or stripping it of essential moisture. The result? Improved skin texture and tone, along with a brighter complexion! Another plus point is that this cleanser can be used daily, making it a great addition to any skin care routine.
In terms of efficacy and performance, this product gets top marks from us! Some reviewers after just one use reported visible improvements in skin texture – their faces felt incredibly clean and refreshed! We also love that this cleanser is free from potentially harmful ingredients such as dyes and fragrances – so you don't have to worry about any adverse reactions.
Overall, L'Oreal Paris Skincare Revitalift Derm Intensives Gel Cleanser is a clear winner when it comes to both gentle and effective cleansing. With its reliable results and user-friendly formula, we highly recommend adding this product to your regular skincare routine today!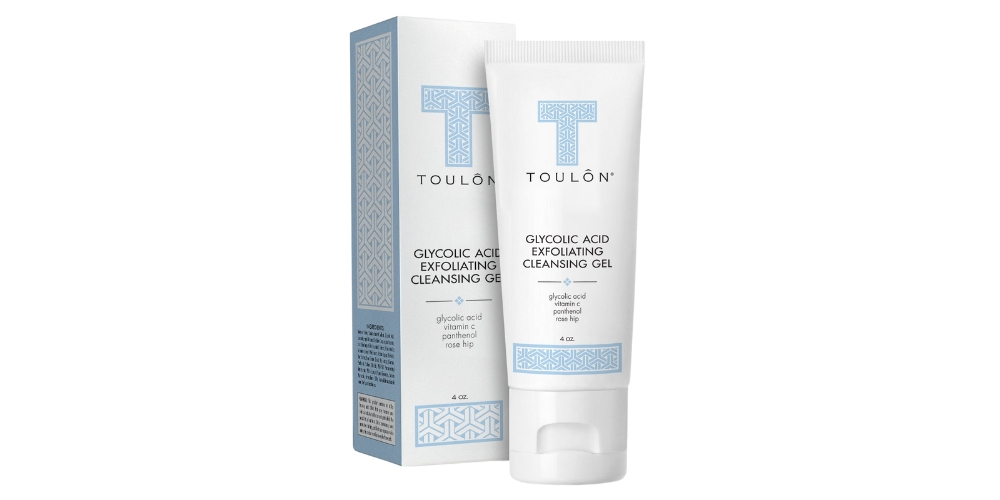 Are you struggling with breakouts and looking for a gentle way to get them under control? If so, then you need the TOULON Glycolic Acid Facial Cleanser. This exfoliating cleanser contains alpha hydroxy acids, vitamin C, and rosehip oil to help fight breakouts and keep your skin clear. Plus, it has powerful antioxidants like vitamins A & D to help protect against free radical damage and aging. Read on to find out more about this amazing product!
The formula of this cleanser is non-drying and perfect for all skin types, including dry and sensitive. It's packed with effective ingredients that work together to reduce fine lines, and wrinkles, and minimize pore size while also effectively controlling breakouts. The glycolic acid helps dislodge dirt, oils, and impurities while the rosehip oil nourishes the skin for a softer feel. Plus these ingredients are free from things like parabens and fragrances which can be harsh on the skin.
Reviewers found that consistently using this product helped keep their breakouts under better control than other products they'd tried in the past. They love how refreshing it makes their skin feel without leaving it feeling tight or dry afterward - thanks to its non-drying formula! And since it is designed for both men and women, anyone can use it confidently knowing that their skin will benefit from its rejuvenating properties.
So, if you're looking for a holistic approach to keeping your breakouts at bay then look no further than TOULON Glycolic Acid Facial Cleanser. It's packed with natural ingredients that quickly remove dirt, oils, and impurities while protecting your skin from free radicals - helping you achieve maximum breakout control in no time!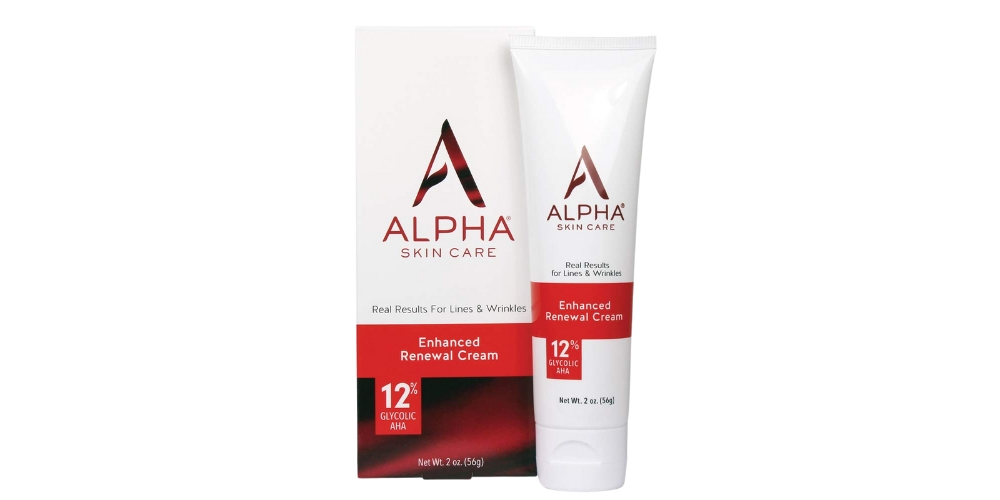 This unique anti-aging formula contains 12% Glycolic Alpha Hydroxy Acid (AHA) and is specially formulated for normal to dry skin.
Glycolic Alpha Hydroxy Acid (AHA) is derived from natural sugar cane and helps to gently lift away dead skin cells so new, healthy skin can come through. This will immediately make your complexion feel smoother, fresher, and healthier. Plus, over time you will see an even skin tone with reduced visibility of lines and wrinkles - giving you a more radiant appearance.
Many five-star reviewers found that this cleanser was incredibly hydrating without feeling heavy or greasy on the skin - making it ideal for normal to dry complexions. Also, they found it extremely effective at reducing the appearance of lines and wrinkles while promoting glowing, youthful-looking skin with regular use.
Combining glycolic acid with other ingredients such as green tea extract or Vitamin B5 and E proved especially effective in fighting against signs of aging like dark spots, discoloration, and hyperpigmentation.
Hence, if you're looking for a product that can help revitalize your complexion then give Alpha Skin Care Enhanced Renewal Cream a try!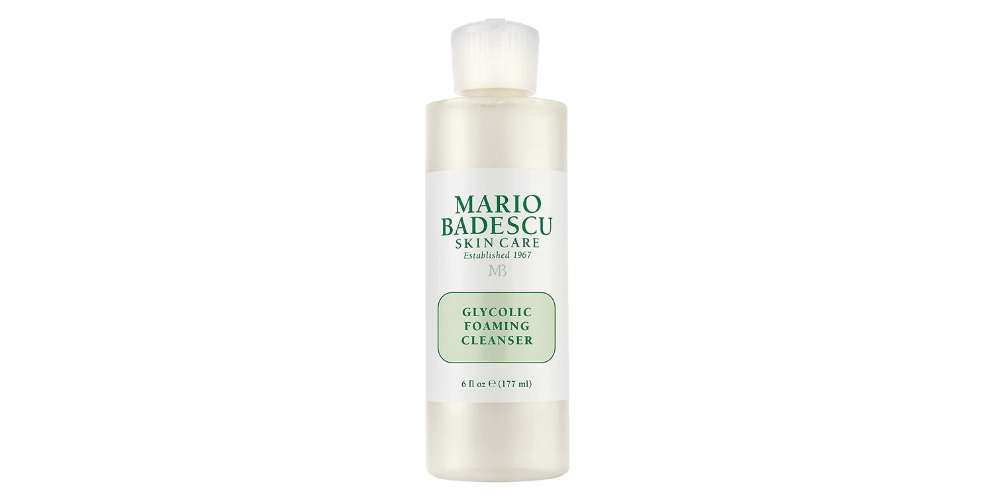 If you are looking for an affordable and effective way to clear breakouts while improving your overall skin texture, then you need to give Mario Badescu Glycolic Foaming Cleanser a try! This gel formula foams up beautifully and contains namesake ingredients that help retexturize and smooth the skin. Plus, it is also filled with plant-based actives like marshmallow extract, chamomile, and sage which work together to reduce inflammation and promote an even skin tone.
Some verified reviewers found that this cleanser was gentle enough for use on both their faces and body. And with regular use, they saw not only an improvement in breakouts but also a reduction in uneven skin tone. Not to mention they found it extremely effective at reducing breakouts leaving their skin feeling soft, smooth, and hydrated.
Glycolic Acid Cleanser FAQ
Here are some frequently asked questions about glycolic acid cleansers that will help educate and entertain you.
Can I Use Glycolic Acid Cleanser Every Day?
Most people don't need to use a glycolic acid cleanser every day, as it can be too harsh for some skin types. It is generally recommended to start using a glycolic acid cleanser twice a week, gradually increasing the frequency if needed and tolerated. Always keep in mind to follow the instructions of the product you're using and make sure to watch out for any adverse reactions. And when using this type of cleanser, be sure to wear protective clothing and limit sun exposure as well in order to maximize the effect.
What Does Glycolic Acid Cleanser Do?
Glycolic acid is an alpha hydroxy acid (AHA) that helps penetrate the pores which allow dirt and impurities to be thoroughly removed. It also helps exfoliate dead skin cells on top of the skin's surface, which can result in smoother, softer skin with fewer wrinkles over time. Additionally, it aids in evening out skin tone by reducing acne breakouts and other blemishes-causing bacteria.
Who Should Use Glycolic Acid Cleanser?
Glycolic acid cleansers are generally safe for most people with normal, combination, or oily skin types. Those with sensitive or dry skin may find this type of cleanser too abrasive so it's best to consult with a dermatologist before use if necessary. Additionally, individuals who are pregnant or nursing should avoid these products altogether due to potential risks concerning the ingredients they contain.
How Often Do You Use Glycolic Acid Cleanser?
As mentioned earlier, it is usually advised to start using a glycolic acid cleanser twice a week and then increase the frequency if necessary and tolerated without any adverse effects. Your individual needs will determine how often you should use this product so make sure you read the instructions carefully before applying anything to your skin.
What Should I Not Use With Glycolic Acid?
It is important not to combine glycolic acid with any retinoids such as Retin-A or Retinol as this may increase irritation or redness – especially for those with sensitive skin types. Additionally, one should never mix multiple acids together as this may cause further side effects such as rashes and inflammation of the affected areas.
Final Thought
No matter what type of skin you have, there is a glycolic acid facial cleanser available to help you achieve maximum breakout control. From Mario Badescu foaming gel formula for those with oily or combination skin types to Alpha Skin Care Enhanced Renewal Cream for normal and dry complexions - these products are designed to work together synergistically in order to lift away dead cells, reduce inflammation, and promote an even tone. With regular use, your complexion will be looking brighter and healthier than ever before! So don't wait any longer; try one of these top-rated cleansers today and start seeing the difference it can make on your skin!
Other Posts You May Like: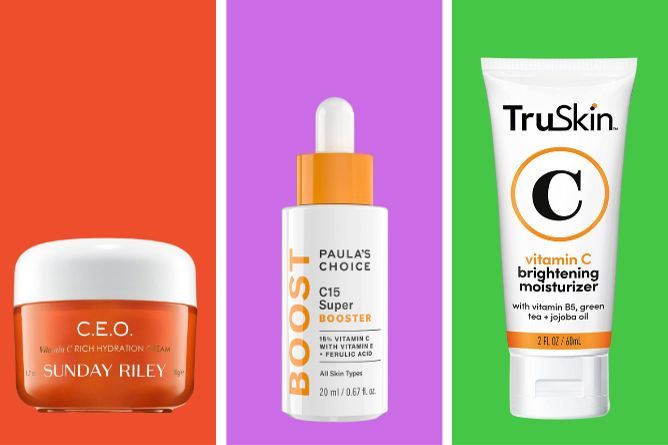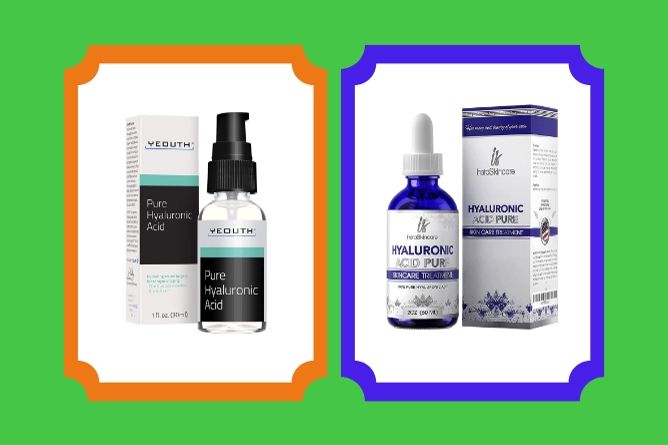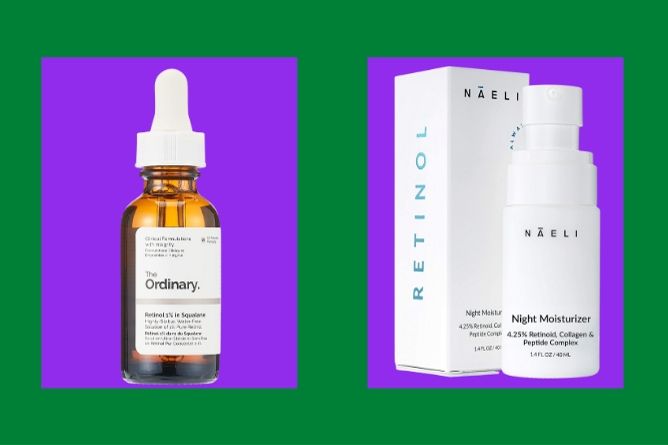 Comments