This post may contain affiliate links, please see our privacy policy for details.
If you're in the market for a serum that will help bring out your inner glow, then look no further than niacinamide and hyaluronic acid! These two skincare superheroes work together to deliver radiant skin that looks hydrated, healthy, and youthful.
But what exactly is niacinamide? What does hyaluronic acid do? And how can you use them to get glowing skin? We will also take a look at the best brands on the market. Read on to find out!
How To Choose The Right Serum For Your Skin Type
When choosing a niacinamide and hyaluronic acid serum, it's important to consider your skin type first.
If you have oily or combination skin, look for a serum with a lightweight formula that won't leave your skin feeling greasy or weighed down. If you have dry or sensitive skin, look for a serum with more moisturizing properties such as shea butter or jojoba oil to help replenish moisture levels.
Also, consider the concentration of each ingredient – higher concentrations may be too harsh for sensitive skin types while lower concentrations may not yield visible results fast enough.
Best Niacinamide and Hyaluronic Acid Serums
If you're after some of the best brands on the niacinamide and hyaluronic acid serum market, you've come to the right place.
This combination has been a powerhouse of hydration and nourishment for the skin, with the niacinamide helping regulate oil production and reduce wrinkles and redness, while the hyaluronic acid softens and plumps up the skin.
So what are you waiting for?
Read on to find out all about the finest niacinamide and hyaluronic acid serums available!
Best for Pore & Oily Skin Care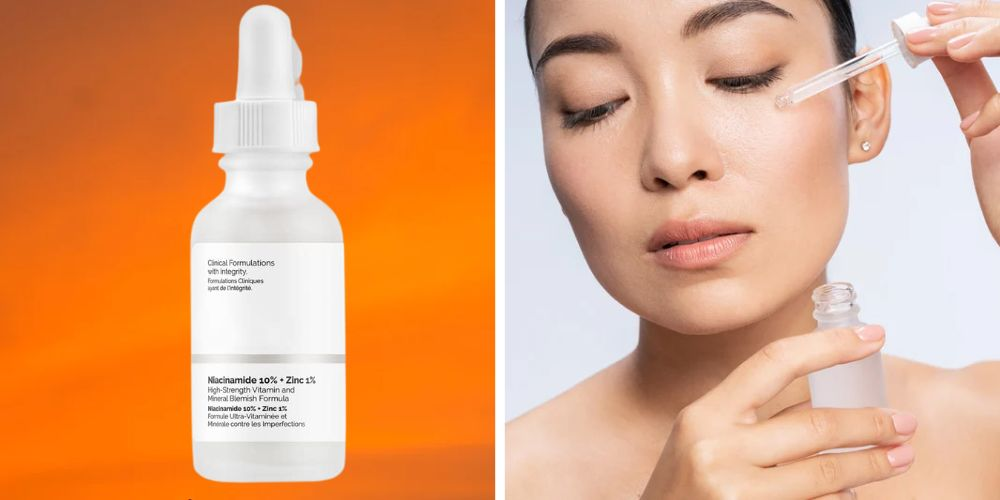 Looking to banish blemishes and oiliness? Then look no further than The Ordinary Niacinamide 10% + Zinc 1%. It's a powerhouse of ingredients designed to reduce signs of congestion and brighten those complexion woes.
This product stands out from its competitors with its high-strength vitamin and mineral formula - revolutionizing skin care with a potent dose of 10% pure niacinamide and 1% zinc PCA that visibly regulates excess sebum activity.
Additionally, it's free from any naughty nasties like parabens, formaldehyde, phthalates, mineral oil, oxybenzone, coal tar, sulfates SLS & SLES.
So if you're battle between breakouts and oily skin is weighing you down - The Ordinary Niacinamide 10%+ Zinc 1%, could be your hero!
Best for Restoring Skin's Youthful Radiance & Glow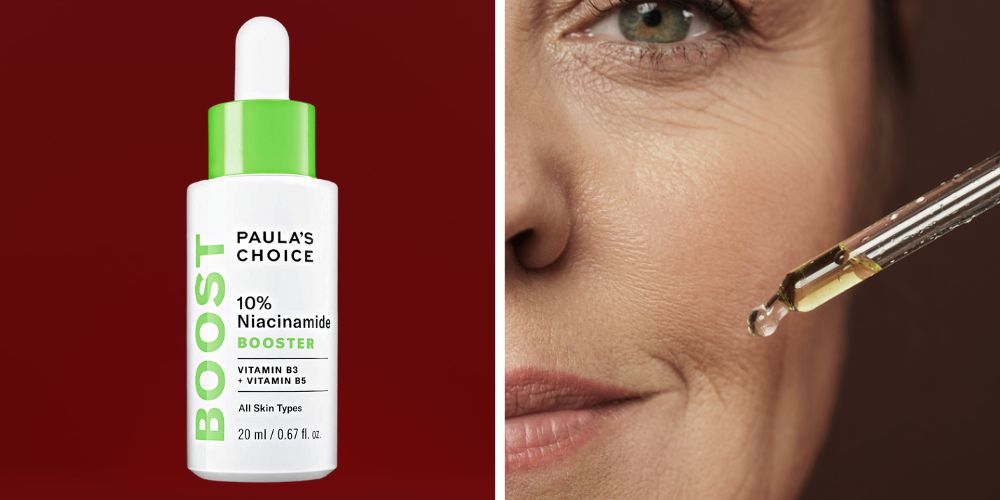 If your skin is feeling a little bit parched, Paula's Choice 10% Niacinamide Booster is here to save the day!
With regular use, this booster will improve skin hydration and retention of moisture so you can ditch the desert landscape look.
This skin-care miracle can be easily added to your existing skin-care routine to unveil a dewy complexion in no time - who'd have thought?
So give yourself the boost you deserve and demand maximum results with Paula's Choice 10% Niacinamide Booster – it just might be the skin saver you've been looking for.
Best for More Refined Complexion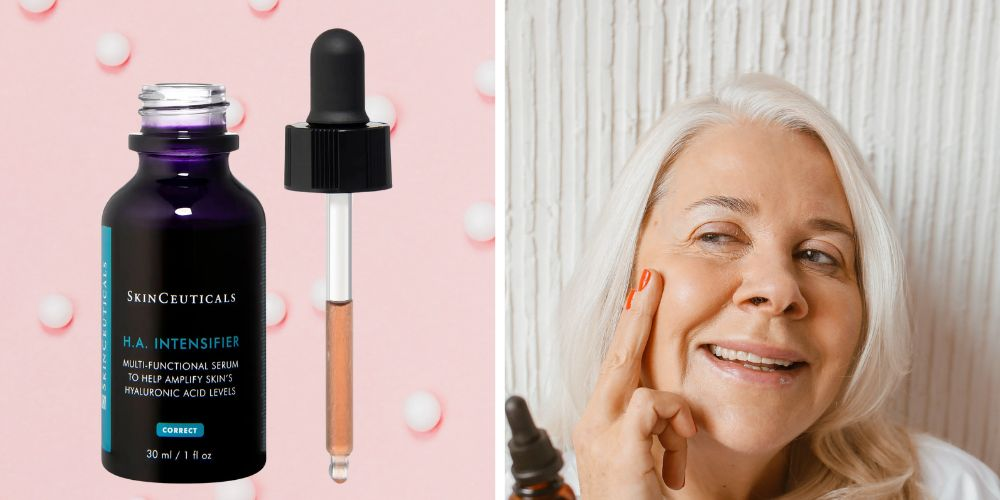 If you're looking to take your complexion from dull to downright dewy, SkinCeuticals Hyaluronic Acid Intensifier Serum is definitely the serum for you.
Perfect for helping restore your skin's natural plumpness and smoothness, it contains a high concentration of hyaluronic acid - an ingredient known to help boost collagen and elastin production while hydrating the surface of your skin.
Not only will hyaluronic acid improve the appearance of fine lines and wrinkles, but it is enhanced by other plant extracts such as licorice root and purple rice that help produce a more refined complexion.
So why not give your skin some TLC with this hyaluronic acid-powered serum? It may just be your best bet for a brighter, healthier-looking face!
Best for a Deep Long Lasting Hydration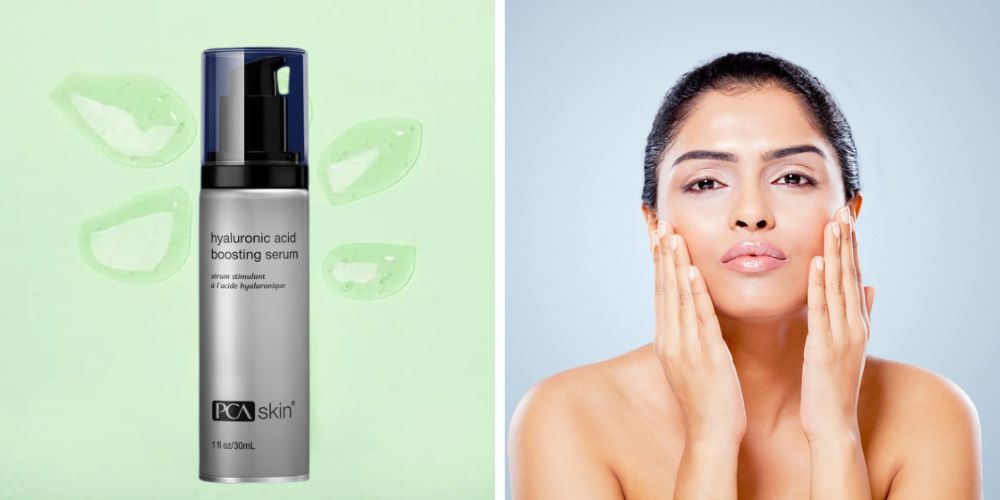 Looking for a skincare routine that will have you jumping out of bed feeling ready to show off your dewy, hydrated skin?
The answer is right here! PCA Skin Hyaluronic Acid Boosting Serum is your go-to skincare solution.
Not only does it instantly hydrate and reduce fine lines and wrinkles, but it also brightens your skin with Niacinamide! Talk about a skincare power duo!
Applying hyaluronic acid morning and night will ensure that the maximum potency of this incredibly nourishing skincare treatment can be absorbed into your skin - transforming those tired looking features into glowing perfection!
Best for Dehydrated Skin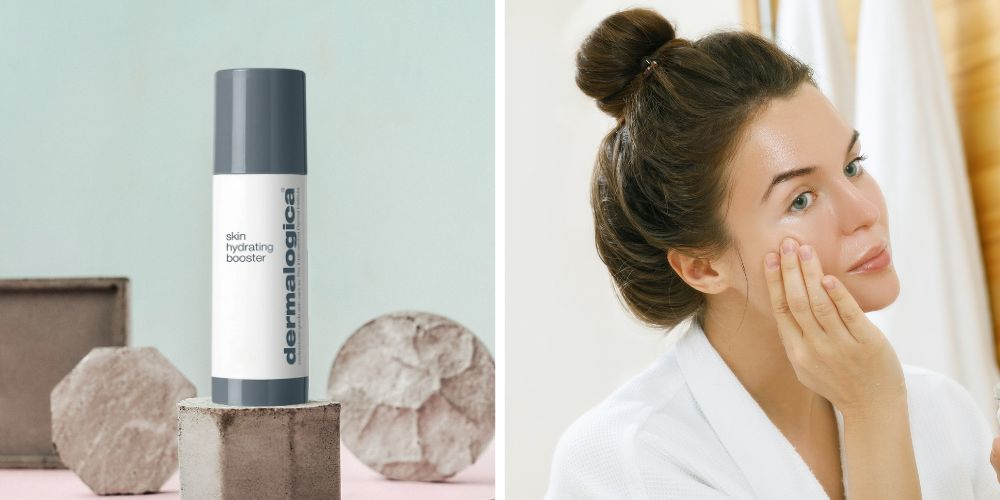 Ready to give your skin a refreshing boost? Dermalogica Skin Hydrating Booster Face Oil with Hyaluronic Acid is just what you need!
This skin-loving liquid concentrate is packed with powerful ingredients - like Hyaluronic Acid, Panthenol, and other glycolipids - that will restore your skin's natural moisture balance and prevent dehydration lines from appearing.
Oh, and here's the icing on the cake: not only is it vegan, gluten-free, paraben-free, and cruelty-free, but applying Hyaluronic Acid daily can actually help skin retain more moisture for up to 48 hours.
So what are you waiting for? Get glowing skin now!
Best for Achieving Glass-like Glow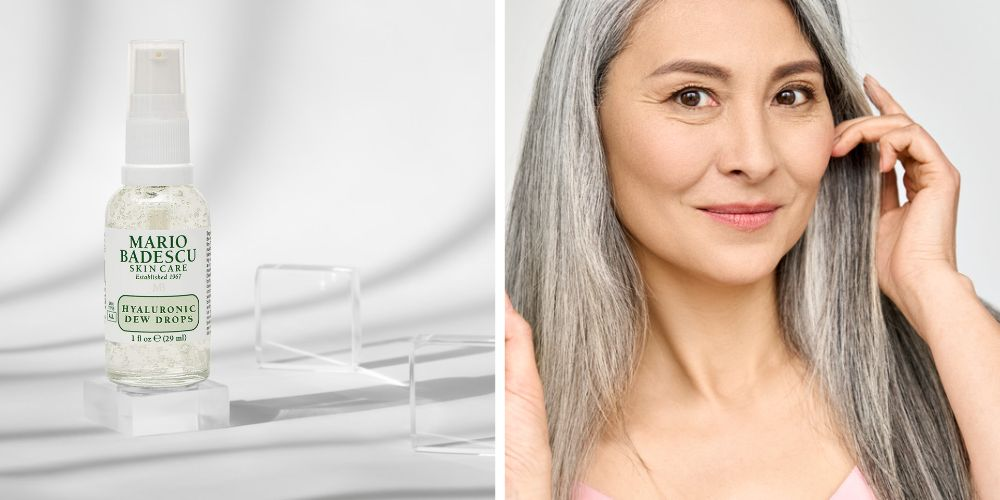 Introducing Mario Badescu Hyaluronic Dew Drops, a skin care game changer! This revolutionary liquid-light gel-serum hybrid will help your skin retain moisture like never before with the addition of botanical-infused hydration.
The transformative experience begins as soon as you apply hyaluronic acid and soak up the skin-loving benefits of its contents. A surefire way to give your skin that extra boost - thanks to the infusion of smooth hyaluronic acid - this product is ideal for beautifying any skin type.
Get ready for brighter and healthier skin with these dew drops!
Niacinamide and Hyaluronic Acid Serum FAQ
What Is Niacinamide?
Niacinamide is an ingredient that is naturally found in our skin cells. It helps reduce inflammation, improve skin texture and tone, boost collagen production, and protect against environmental damage. It also has anti-aging benefits – it helps reduce wrinkles and fine lines by helping maintain the healthy skin barrier function.
What Is Hyaluronic Acid?
Hyaluronic acid is a naturally occurring substance that helps keep our skin hydrated. It attracts water molecules from the environment and binds them to themselves so they stay in our skin cells longer.
This helps keep our skin soft, supple, and hydrated for longer periods of time. And since hyaluronic acid occurs naturally in our bodies already, it's safe for all skin types!
How Can You Use Them Together?
Using both niacinamide and hyaluronic acid together will give you maximum results when it comes to getting glowing skin.
Niacinamide helps to increase fatty acids in the skin. These fatty acids play an important role in maintaining hydration levels and reducing water loss from the skin.
Meanwhile, hyaluronic acid helps to keep the skin moisturized by binding moisture to its surface layers.
One study showed that when used together, niacinamide and hyaluronic acid can help improve the appearance of dry skin due to their ability to enhance fatty acids and bind moisture respectively.
In addition, niacinamide works synergistically with other natural ingredients such as ceramides, which help restore barrier function in dry or damaged skin.
To use them together start by cleansing your face with a gentle cleanser then follow up with toner if desired (make sure not to over-strip your skin).
Next, apply a few drops of your chosen serum containing both niacinamide and HA directly onto clean skin followed by moisturizer as needed depending on your individual needs.
You can use this routine morning and night for the best results.
Can You Use Hyaluronic Acid and Niacinamide Serum on Acne Prone Skin?
Yes, you can use hyaluronic acid and niacinamide serum on acne-prone skin. Niacinamide is a form of vitamin B3 that has been shown to be effective in treating acne and reducing the appearance of wrinkles and fine lines. Hyaluronic acid is a humectant that helps to retain moisture in the skin, and it has been shown to be effective in reducing the appearance of wrinkles.
Final Thoughts
So, if you're looking for the best products to give your skin a boost, we've got you covered. Our list of the best skincare serums containing hyaluronic acid and niacinamide will help you achieve a dewy complexion in no time!
Not only do these serums hydrate and reduce fine lines and wrinkles, but they also brighten your skin - talk about a power duo!
So why wait? Give your skin some TLC today!
Comments