This post may contain affiliate links, please see our privacy policy for details.
Are you tired of sacrificing style for comfort when you're traveling? Or, perhaps you're tired of lugging around a heavy suitcase filled with clothes you never actually wear? If so, you've come to the right place! In this article, we'll show you how to strike the perfect balance between comfort and style while keeping your luggage light and manageable. So, say goodbye to those days of frantically trying to stuff everything into your suitcase, and get ready to embark on your next adventure looking and feeling fabulous! In this guide, we'll reveal our top tips and tricks to help you create the ultimate travel wardrobe that combines functionality, style, and ease. Let's dive in!
Must-Have Travel Clothes for Women
Travel T-shirt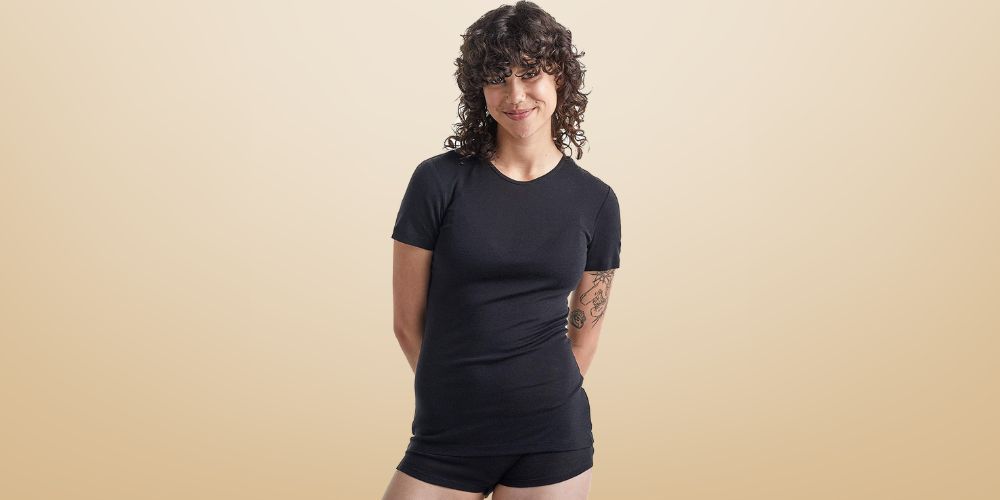 The Icebreaker Merino t-shirt is a fantastic example of a lightweight, moisture-wicking, and quick-drying t-shirt. This merino wool option is perfect for everything from hiking in national parks to exploring a new city. The odor-resistant and breathable fabric allows for multiple wears before needing a wash, helping you pack light.
Long Sleeve Travel Shirt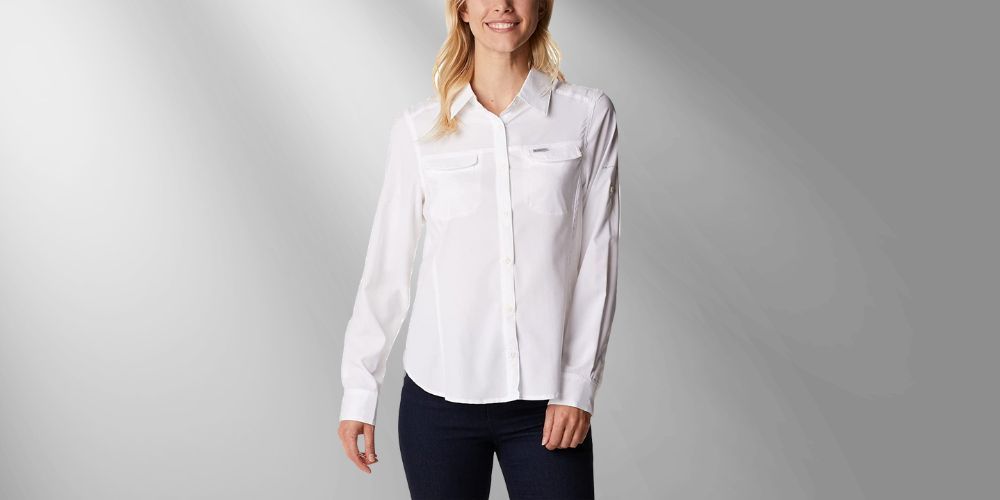 The Columbia long-sleeve shirt is ideal for layering and sun protection. With its moisture-wicking fabric and UPF 50+ sun protection, this shirt is perfect for outdoor activities or an African safari. The wrinkle-resistant fabric ensures you'll look polished, even straight out of your suitcase.
Travel Tank Tops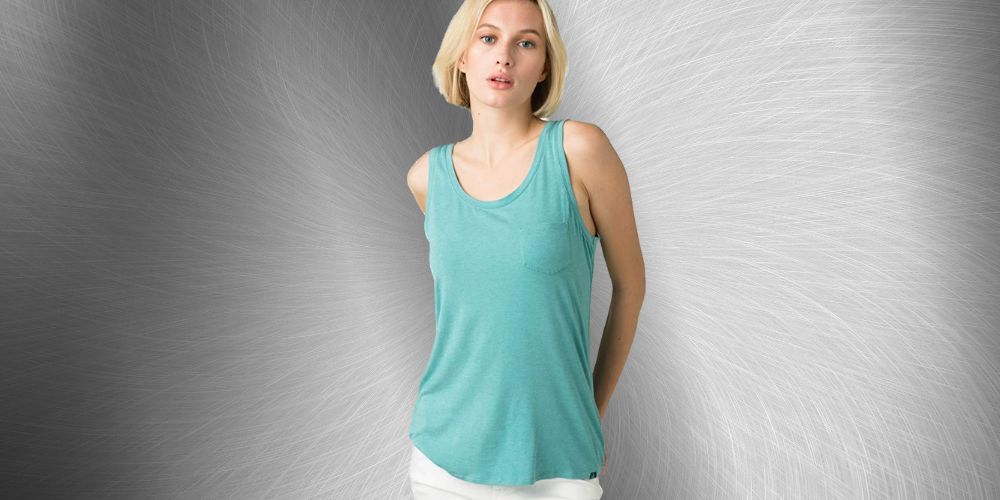 The prAna Foundation Tank Top is a versatile choice for warm climates and layering. Made from a soft, stretchy, and lightweight fabric, this tank top is perfect for staying cool and comfortable on hot days. It can easily be layered under a button-down shirt or blouse for added style or warmth.
Travel Button Down Shirts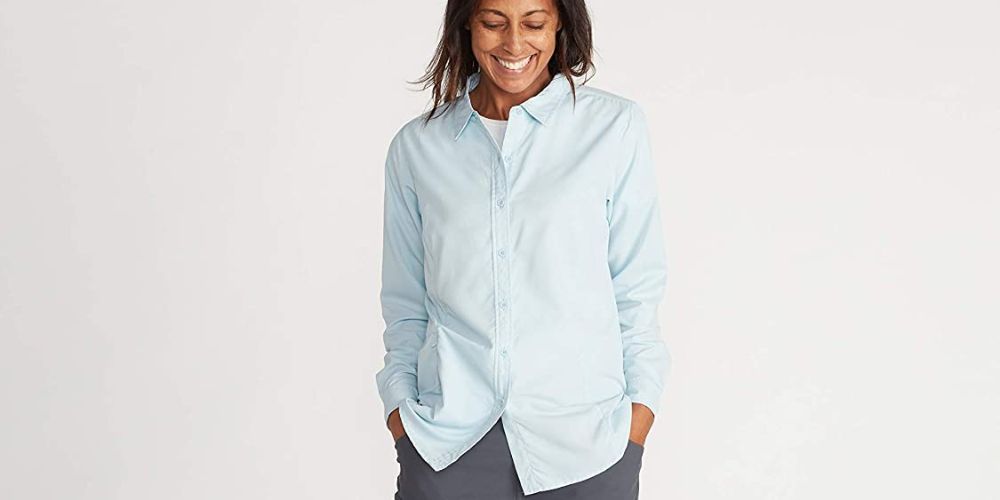 The ExOfficio shirt is perfect for a polished look or as a light layer. With its insect-repellent and sun-protection properties, this shirt is ideal for outdoor adventures or when you need a more sophisticated appearance. The wrinkle-resistant fabric allows you to look fresh, even after long travel days.
Travel Tunics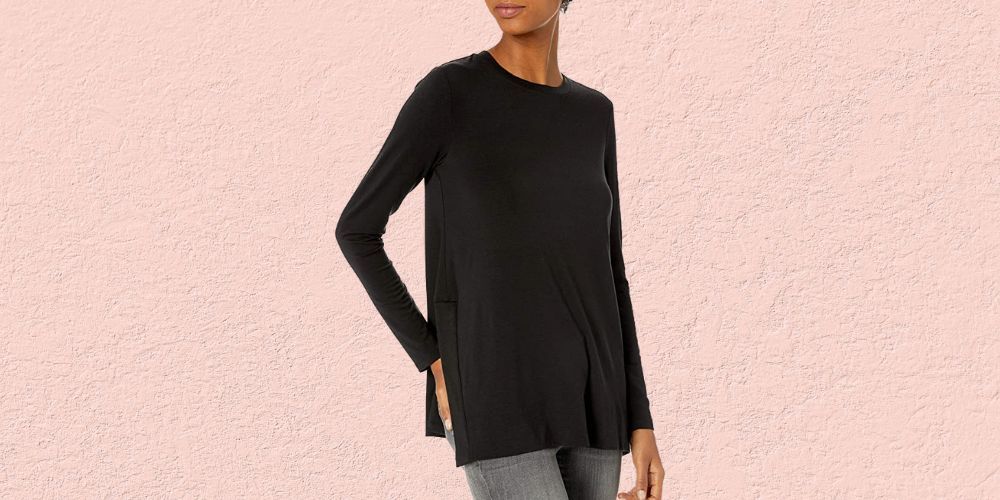 The Daily Ritual tunic is versatile and stylish, often worn with leggings. This tunic is made from a soft, stretchy fabric that offers comfort and style while exploring a new city or enjoying a leisurely evening. Pair it with leggings for a chic, comfortable outfit that transitions easily from day to night.
Travel Blouses
The Tommy Hilfiger button-down shirt is a dressier option for evenings or more formal occasions. This wrinkle-resistant blouse adds a touch of elegance to your travel wardrobe, making it perfect for dinners or events. When packing, roll the blouse carefully to minimize wrinkles, and use a wrinkle-free spray if needed.
Travel Pants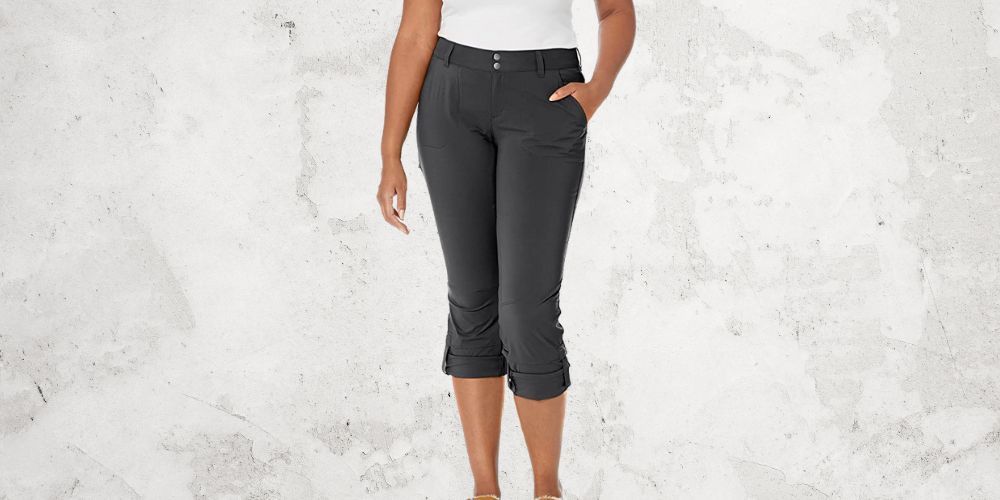 The Columbia women's Saturday trail stretch pants are lightweight, wrinkle-resistant, and quick-drying, making them perfect for various activities and climates. These travel dressy sweatpants are ideal for everything from hiking in national parks to exploring new cities, with the convertible design that allows them to transform into shorts for warmer weather.
Travel Leggings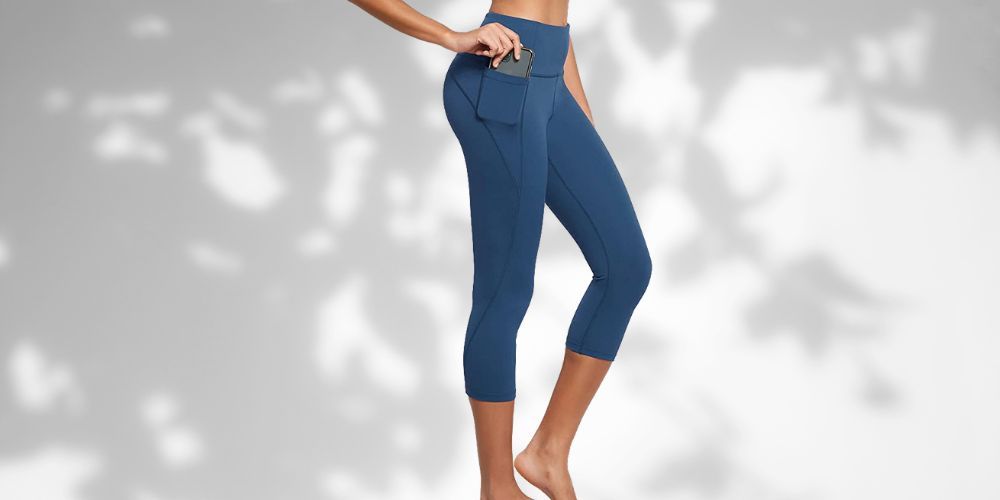 The Baleaf yoga leggings are comfortable, stretchy, and versatile, making them a staple in any travel clothing line. These leggings are suitable for everyday life, from long flights to leisurely strolls, and can easily be paired with tunics or dresses for a chic, comfortable look.
Travel Jeans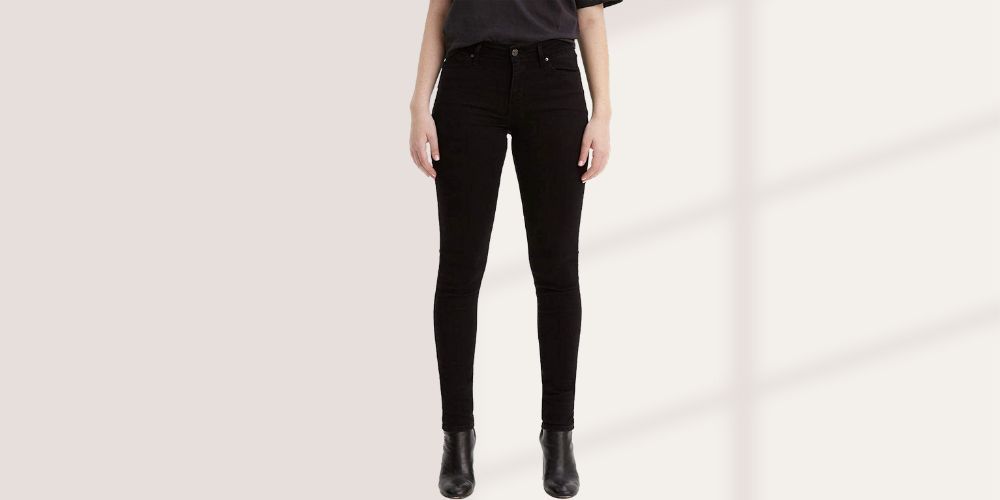 The Levi's Women's 711 Skinny Jeans are a stretchy and comfortable option for those who prefer denim in their travel wardrobe. These jeans provide a classic, stylish look without compromising on comfort, making them suitable for various occasions during your trip.
Travel Shorts
The prAna halle shorts are designed for warm climates and outdoor activities, with their lightweight, quick-drying fabric and UPF 50+ sun protection. These shorts are ideal for hiking, beach visits, or casual sightseeing, and can be easily incorporated into a capsule wardrobe.
Travel Skirts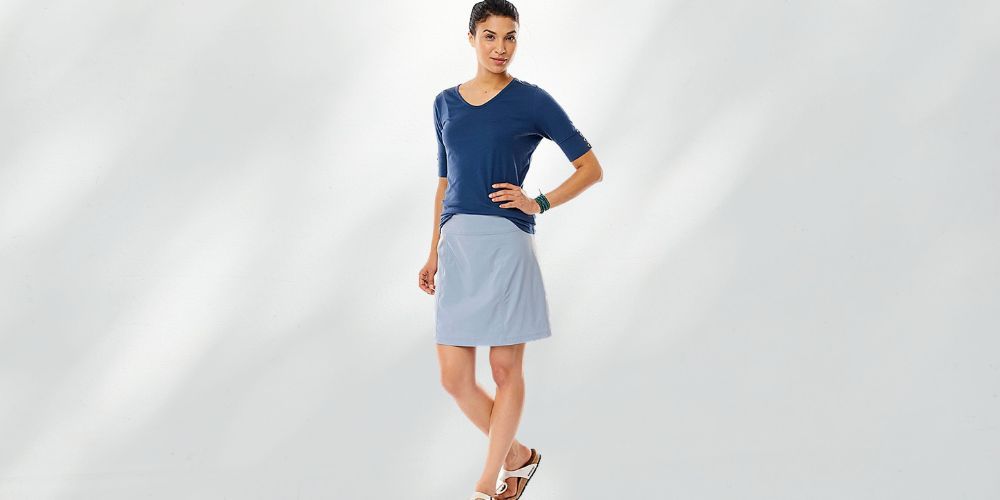 The Royal Robbins discovery skirt offers casual and dressy options, depending on the occasion. With its wrinkle-resistant fabric and versatile design, this skirt is perfect for dressing up or down, making it an essential addition to your travel clothing collection.
Travel Capris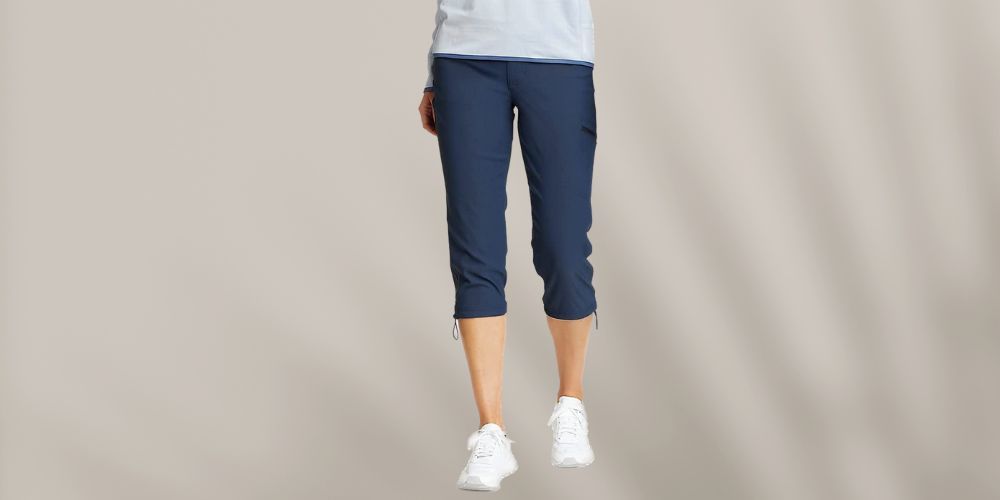 The Eddie Bauer guide pro capris are a versatile option for various climates and activities. Made with lightweight, moisture-wicking, and sun-protective fabric, these capris provide comfort and style for your adventures, whether you're exploring national parks or wandering through a new city.
Travel Casual Dresses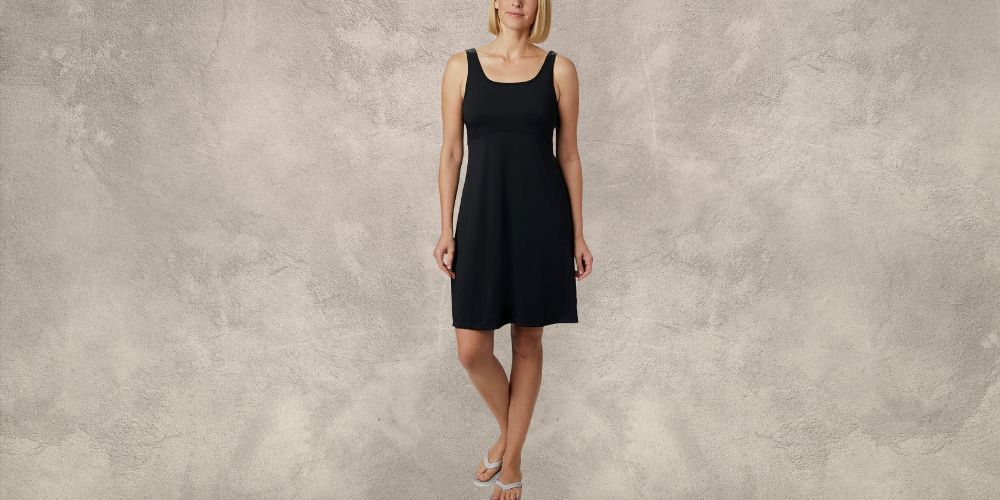 The Columbia women's Freezer III dress is perfect for daytime sightseeing or leisurely evenings. This dress is made with moisture-wicking fabric and offers UPF 50+ sun protection, making it ideal for warm climates and outdoor activities like an African safari.
Travel Maxi Dresses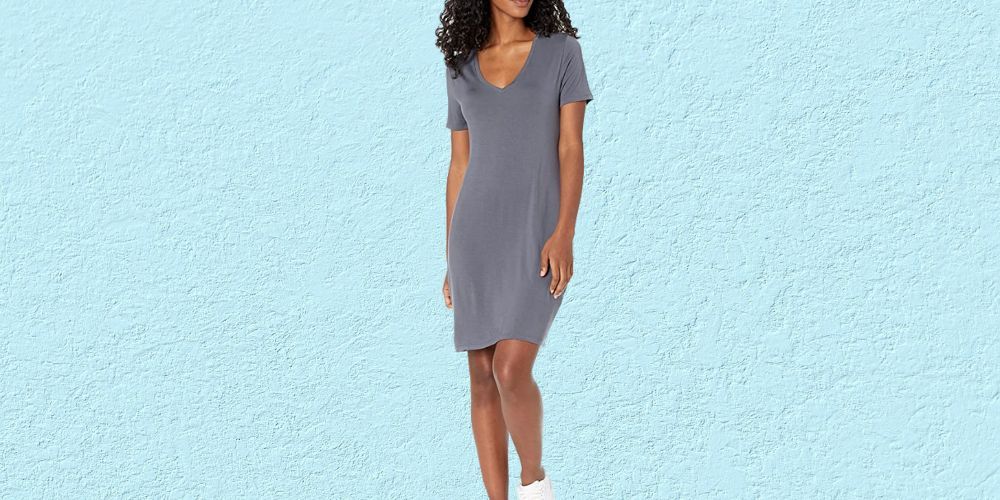 The Daily Ritual maxi dress is stylish and comfortable for various occasions. Made from soft, stretchy fabric, this maxi dress is a great option for travel days or dressing up for a night out.
Travel Wrap Dresses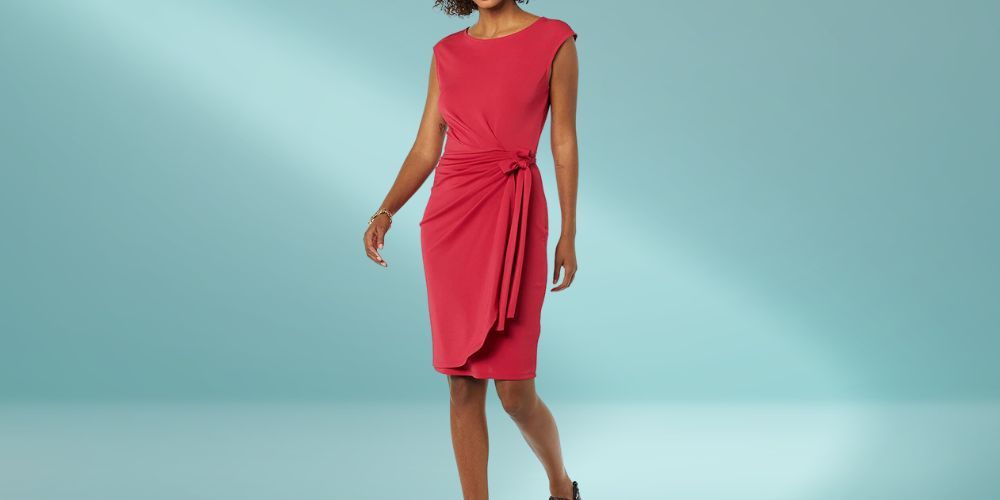 This wrap dress is flattering and easy to dress up or down. With its wrinkle-resistant fabric, this wrap dress is perfect for jet-setting in style, whether you're attending a formal event or enjoying a casual dinner.
Travel Jumpsuits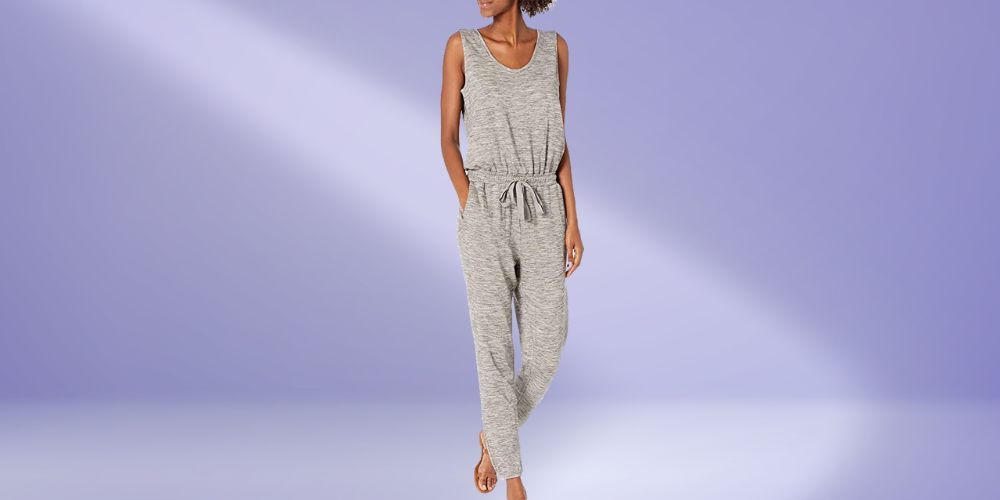 The Daily Ritual jumpsuit is comfortable and trendy, suitable for day or night. Made from soft, sustainable materials, this jumpsuit is perfect for exploring a new city or attending an evening event.
Travel Rain Jackets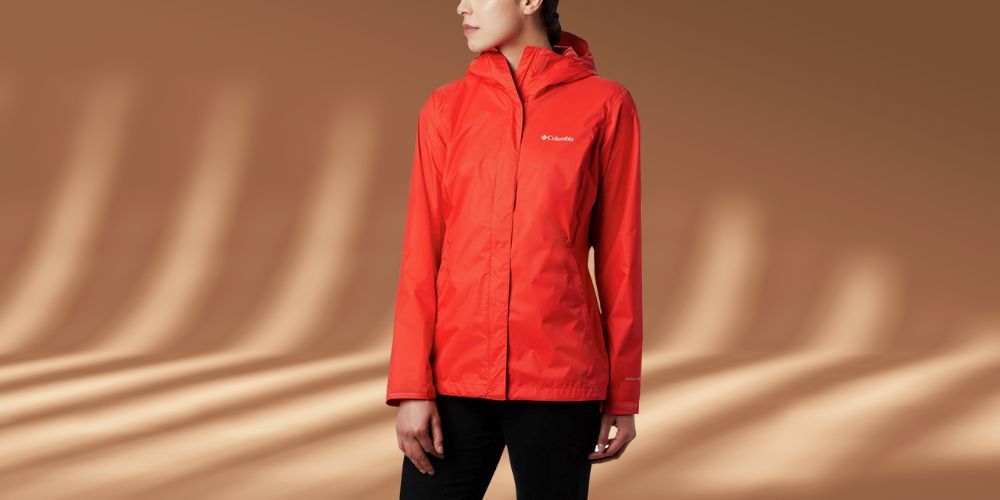 The Columbia waterproof rain jacket is a lightweight, waterproof option for unexpected showers. Its breathable fabric and packable design make it a convenient addition to your travel wardrobe.
Travel Blazer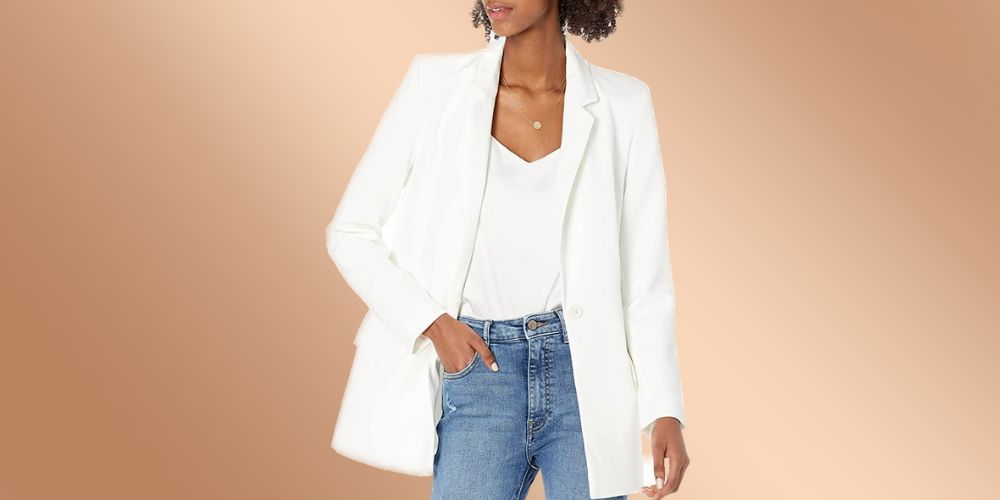 The Drop's Women blake blazer r is wrinkle-resistant and versatile for dressing up or down. With its classic design and functional features, this blazer is a must-have for any best travel clothing collection.
Travel Fleece Jacket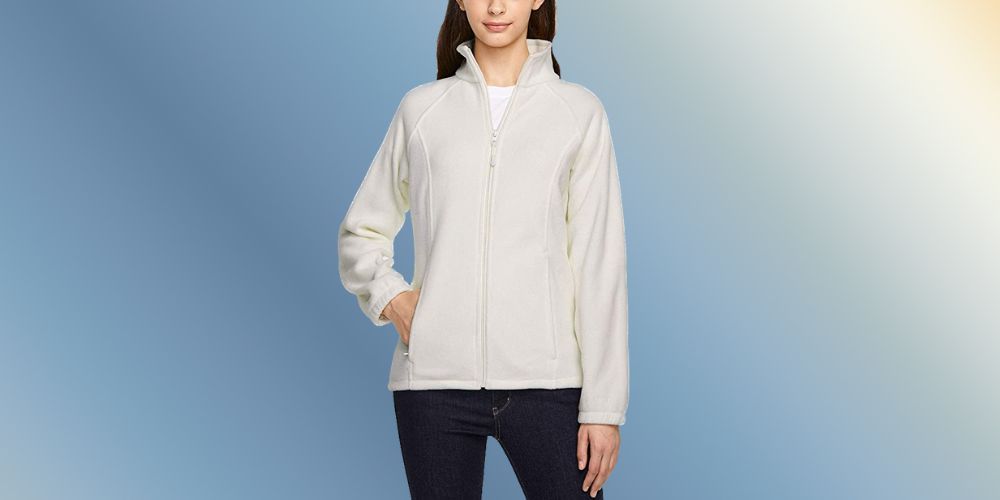 This full zip fleece jacket is lightweight and cozy for cooler temperatures. Made with sustainable materials, this jacket is perfect for staying warm on chilly evenings or layering under a rain jacket for added insulation.
Packable Down Jacket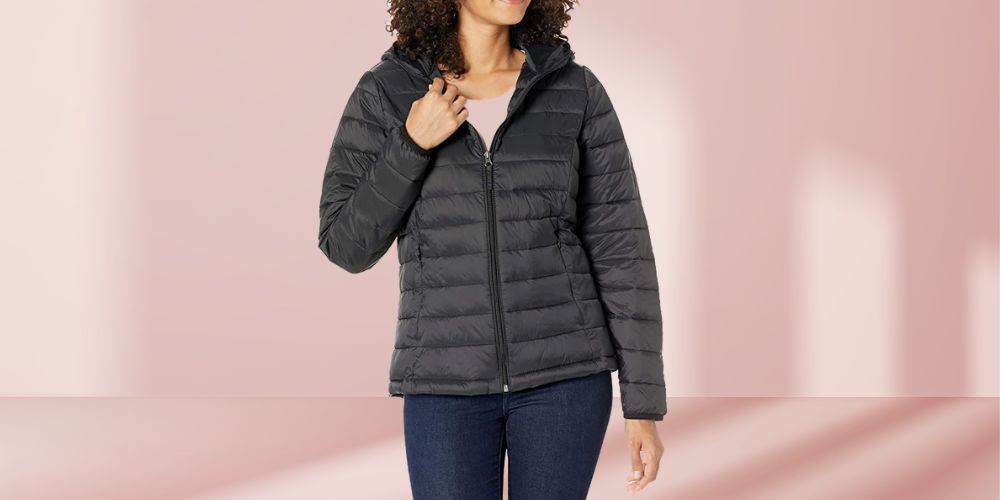 This women's packable down jacket is warm and compact for colder climates. Its compressible design makes it easy to pack, ensuring you stay warm without taking up too much space in your luggage.
Softshell Jacket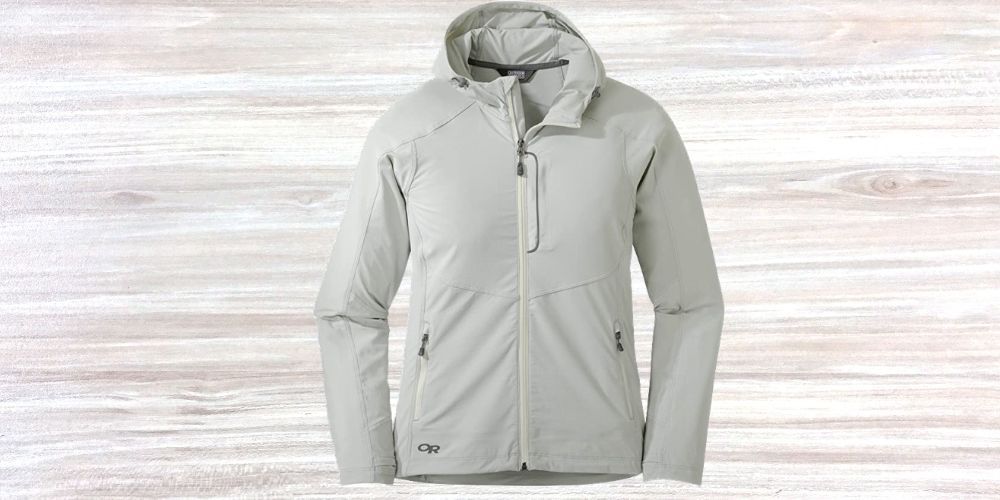 The Outdoor Research Ferrosi hooded jacket is perfect for windy or wet conditions. Its lightweight, breathable fabric provides protection from the elements while remaining comfortable and packable.
Travel Walking Shoes
The New Balance walking shoe is supportive, comfortable, and suitable for long days on foot. These lightweight shoes are a dream come true for travelers who plan on exploring new cities and spending hours on their feet.
Travel Sandals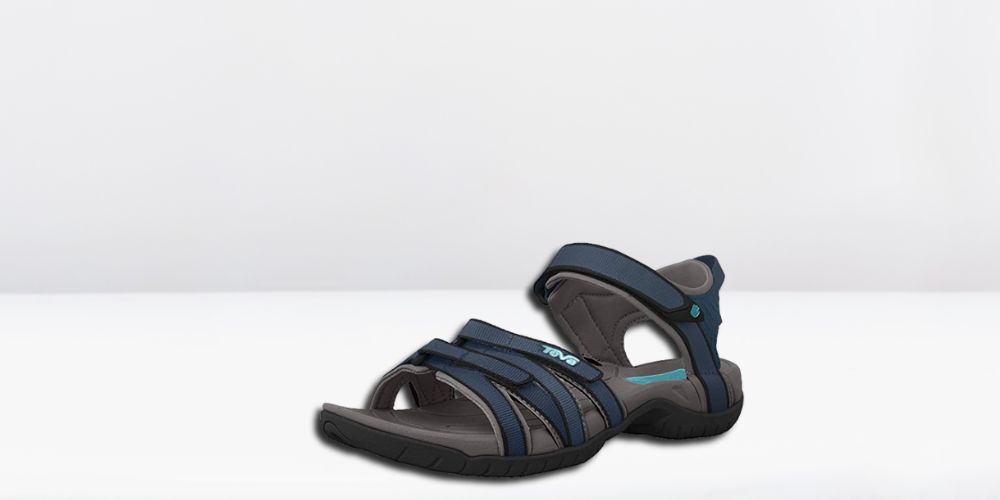 The Teva Tirra sandal is perfect for warm climates, beaches, or casual wear. With a comfortable and durable design, these sandals are great for long walks and can easily be packed in your suitcase without taking up much space.
Travel Sneakers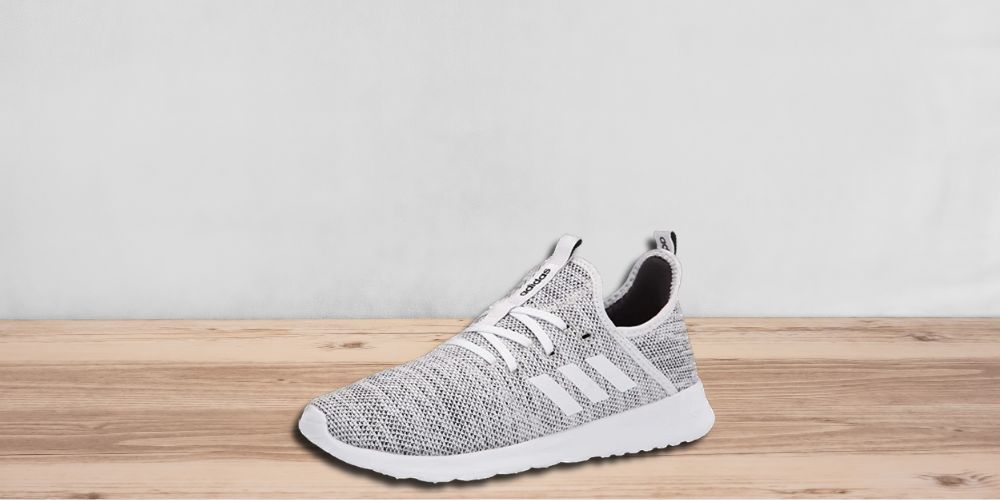 The Adidas women's cloudfoam pure running shoe is ideal for outdoor activities or casual sightseeing. With a comfortable and stretchy fabric, these sneakers provide the support and flexibility needed for all-day wear.
Travel Ballet Flats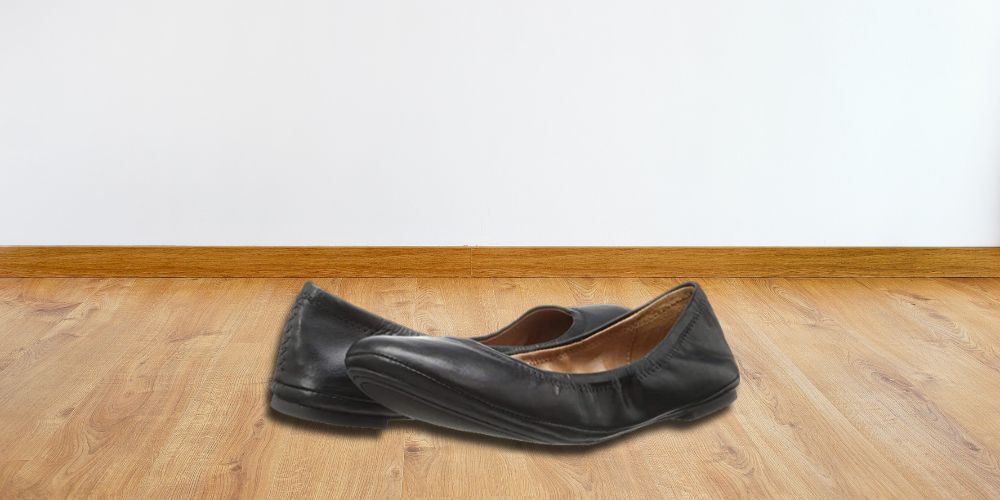 The Lucky Brand Emmie ballet flat offers a stylish and comfortable option for evenings or dressier occasions. These flats are versatile, lightweight, and a fantastic addition to your travel wardrobe.
Travel Ankle Boots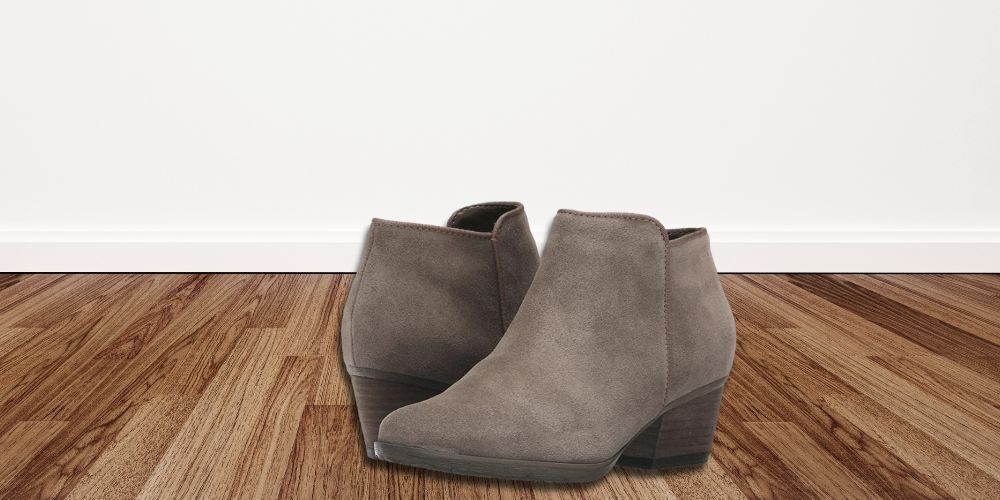 The Blondo Villa waterproof ankle bootie is versatile and suitable for various weather conditions from warm to chilly weather. With a waterproof design and comfortable fit, these boots are an excellent investment for your travels.
Travel Scarves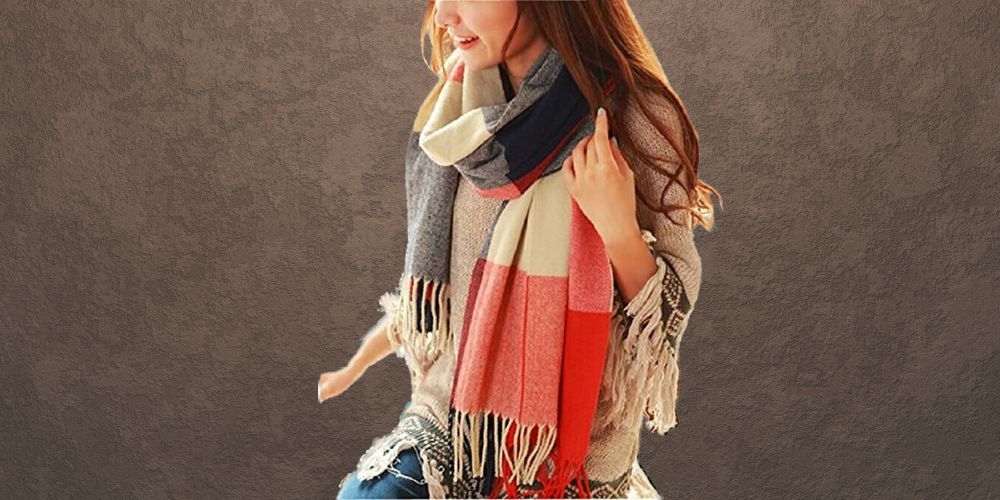 The Wander Agio scarf is versatile for added style or warmth. With various styles and colors available, this scarf is a must-have for any traveler looking to accessorize.
Travel Hat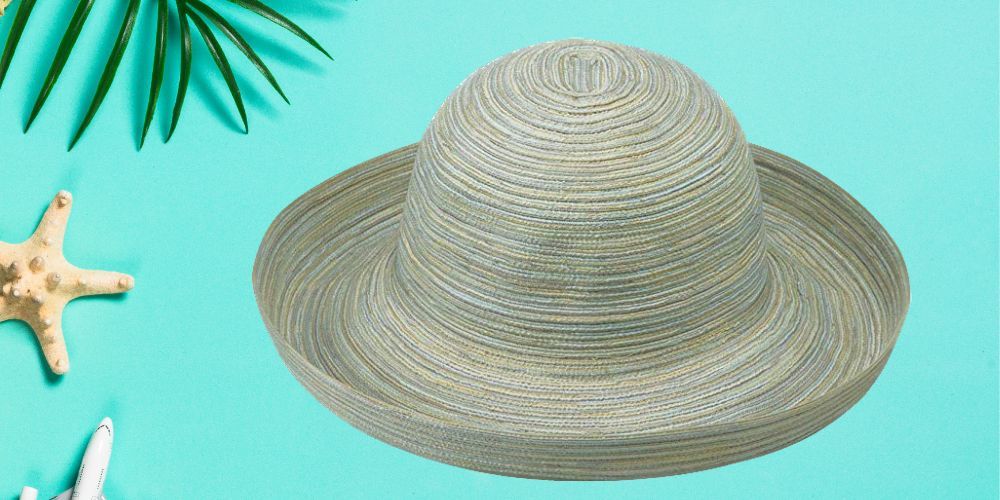 The Wallaroo sun hat offers sun protection and added style for different occasions. The lightweight and packable design make this hat a practical and stylish addition to your collection.
Travel Sunglasses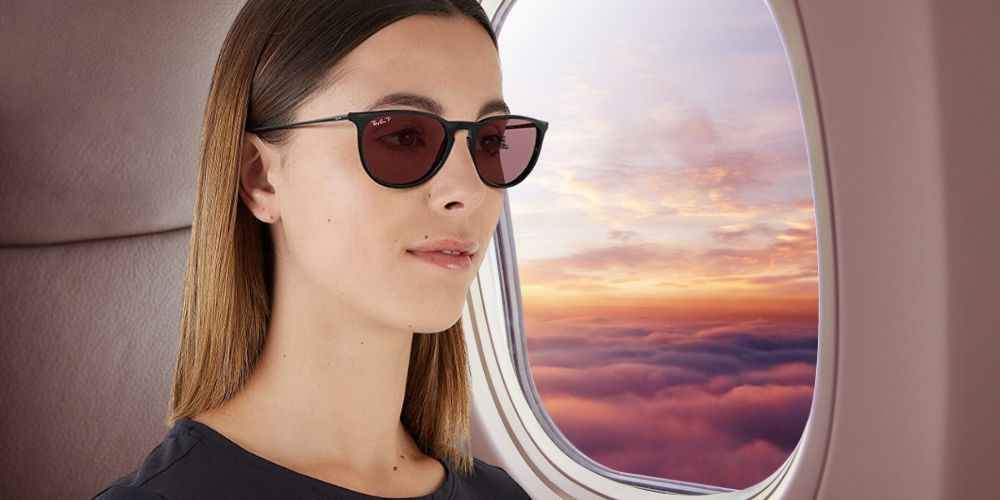 The Ray-Ban women's Erika sunglasses provide eye protection and style. These sunglasses are a timeless accessory that will elevate any outfit.
Travel Socks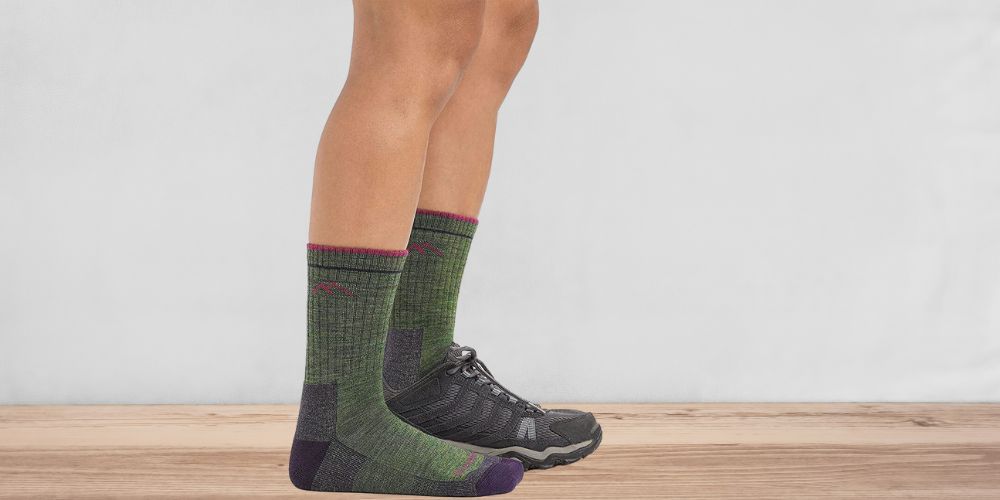 The Darn Tough cushion socks are moisture-wicking, quick-drying, and comfortable options for travelers. Investing in high-quality socks is a smart move to ensure your feet stay dry and comfortable throughout your journey.
Travel Compression Socks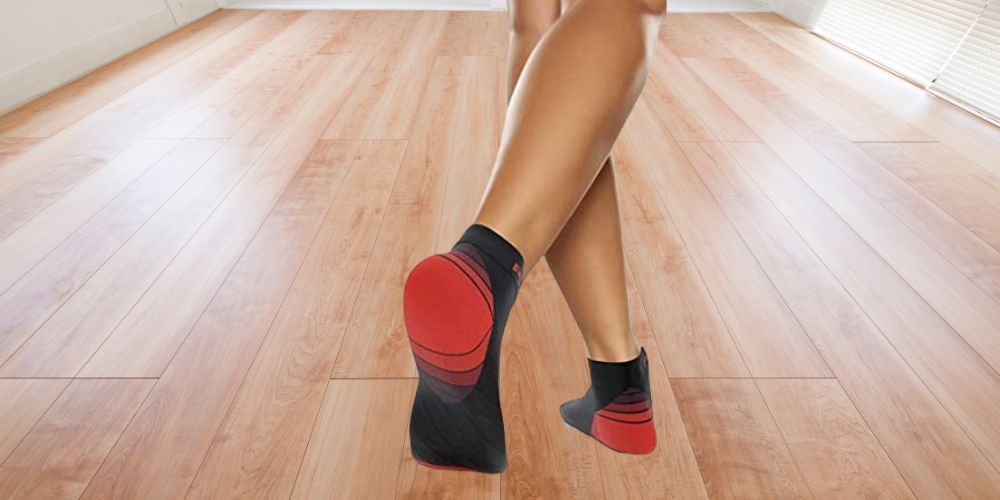 The Physix Gear Sport compression socks are perfect for long flights or extended periods of sitting. These socks help improve circulation and reduce swelling, making them an essential accessory for long-haul travelers.
Travel Belt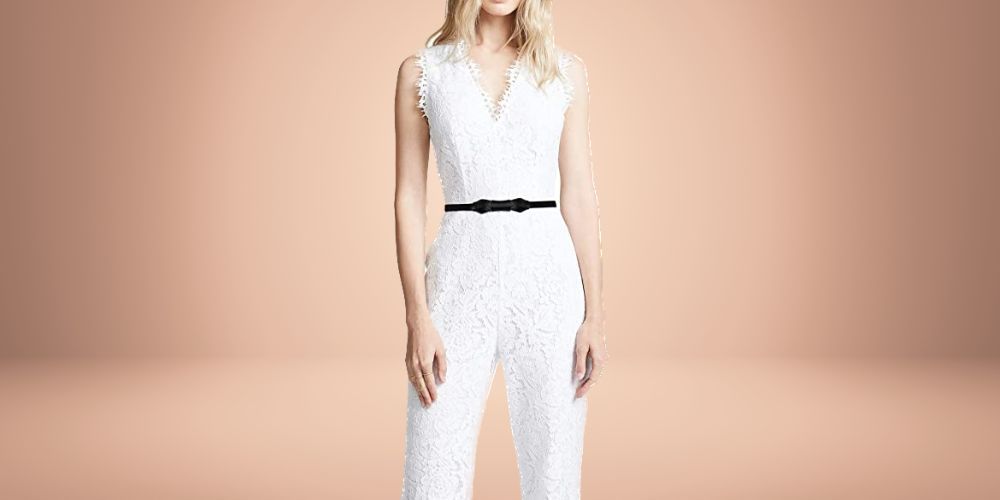 The Jasgood belt is a functional and stylish accessory to secure pants and add style. With its minimalist design, this belt can be paired with various outfits.
Travel Bracelet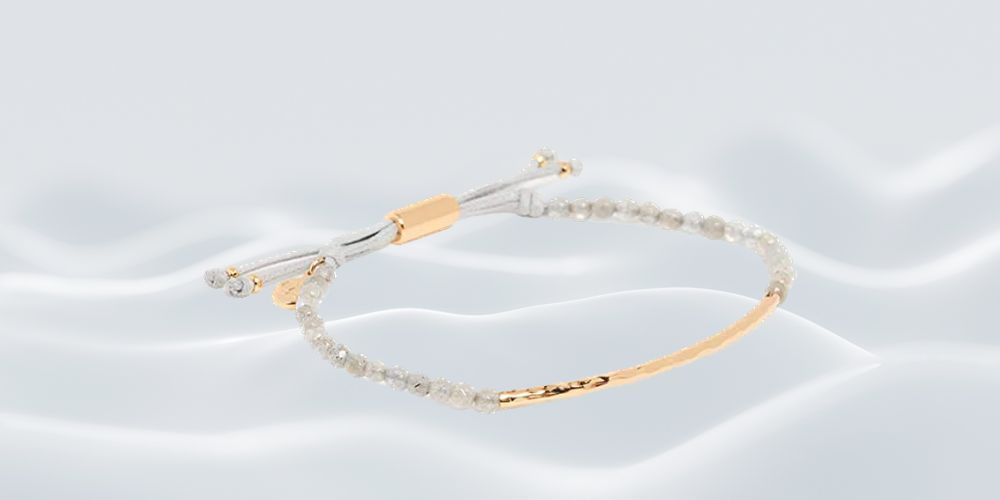 The Gorjana power gemstone bracelet offers minimalist and versatile pieces that can be mixed and matched. This delicate bracelet is perfect for adding a touch of elegance to your travel wardrobe.
Moisture-Wicking Underwear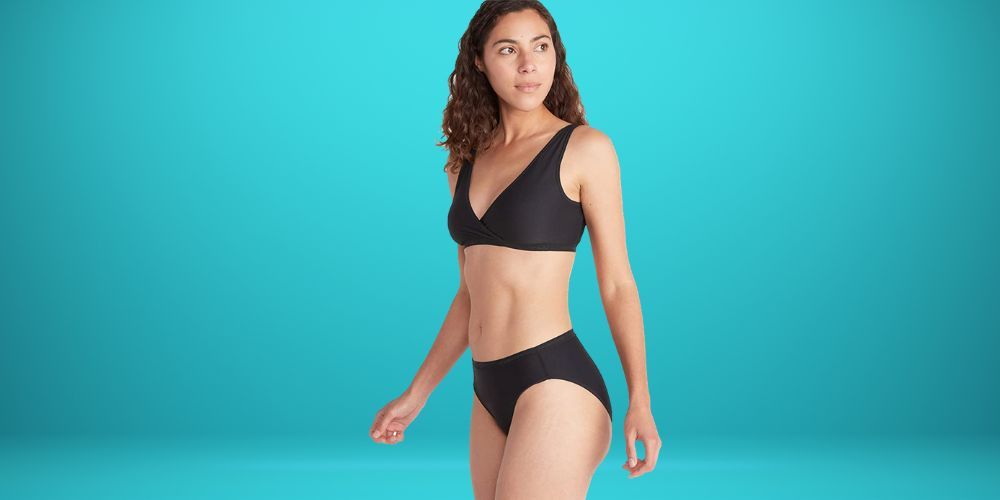 The ExOfficio give n go bikini brief is quick-drying and comfortable. Investing in moisture-wicking underwear ensures you stay fresh and comfortable during your trip.
Sports Bras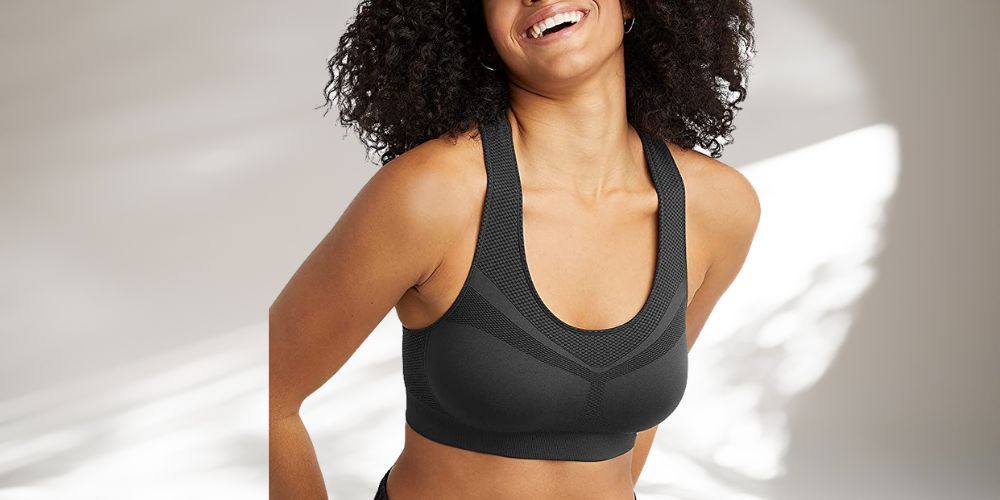 The Champion sports bra not only provides excellent support for various activities but also performs double duty as versatile everyday wear for active travelers. Its high-quality construction and comfortable design make it an essential item for any woman on-the-go.
Regular Bras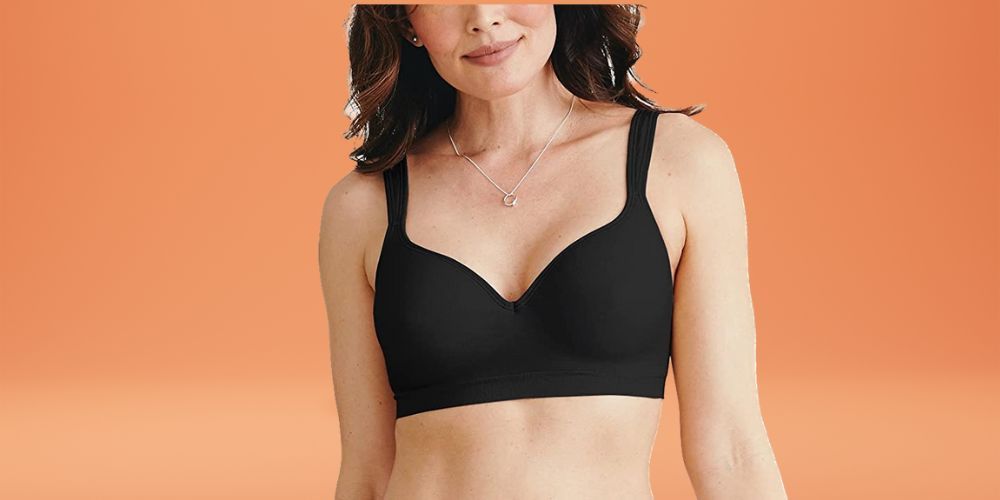 The Bali Women's comfort revolution wire free bra is comfortable and versatile for everyday wear. Choosing a bra with a comfortable fit and fabric ensures all-day comfort.
Travel Sleepwear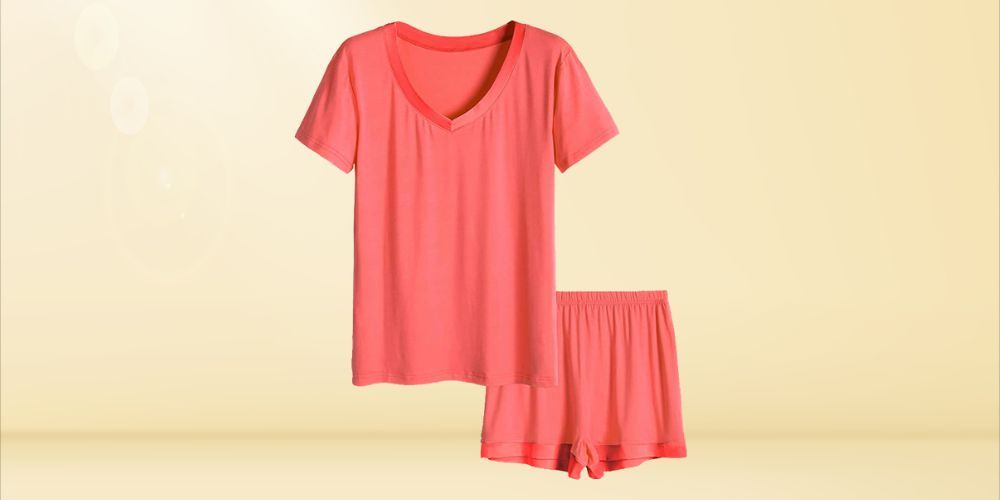 This travel pajama set is a lightweight and compact option for restful nights. Packing comfortable sleepwear ensures you'll get a good
Mastering the Art of Layering
As any seasoned traveler knows, packing light and dressing appropriately for different climates can be a challenge. Enter the art of layering: a powerful technique that allows you to adapt to changing weather conditions while maximizing your outfit options without overloading your travel bag.
The Benefits of Layering for Travel
Layering is an essential tool for travelers for several reasons:
Adaptability: Layering allows you to adapt to changing weather conditions, ensuring that you're always comfortable and ready for whatever your destination has in store.
Versatility: By layering different pieces, you can create numerous outfit combinations with just a few key items. This versatility makes layering perfect for travel, as it reduces the need to pack a lot of clothes.
Style: When done right, layering adds visual interest and depth to your outfits, showcasing your fashion sense and creativity even while on the go.
Tips for Successful Layering for Travel
To master the art of layering for travel, follow these three must-know tips:
Stick to Neutral Colors and Simple Patterns: By keeping your layers in neutral shades or simple patterns, you create a cohesive look that's easy to mix and match. For example, pair a classic white button-up shirt with a gray sweater and a black blazer. This combination is both chic and versatile, allowing you to swap out different pieces as needed.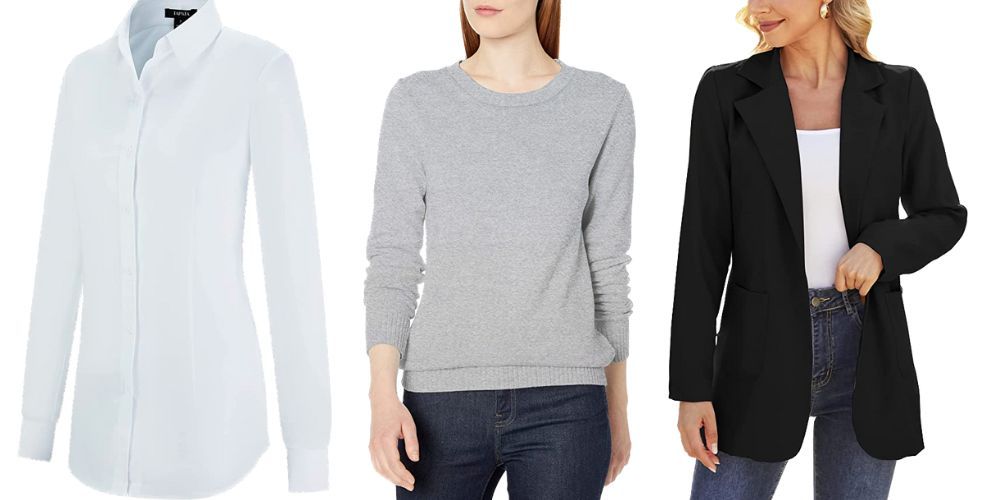 Balance Proportions and Textures: To create a visually appealing and well-balanced look, play with proportions and textures. For instance, wear a chunky knit cardigan over a sleek, form-fitting turtleneck, and complete the look with skinny jeans or a pencil skirt. This approach creates contrast and dimension, taking your travel outfit to the next level.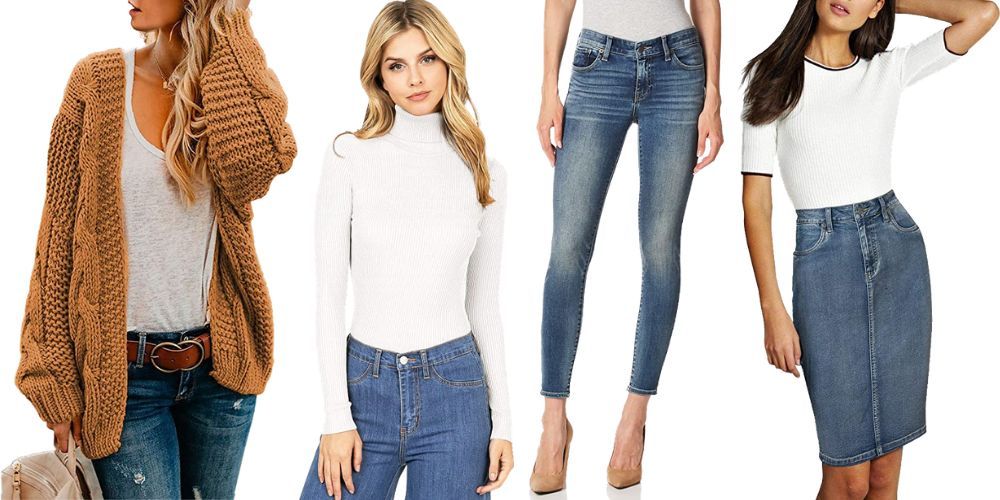 Choose Lightweight, Breathable Fabrics: When layering for travel, it's crucial to select fabrics that are lightweight and breathable to avoid feeling weighed down or overheated. Opt for materials like merino wool, cotton blends, or cashmere. These fabrics will keep you comfortable and stylish throughout your journey.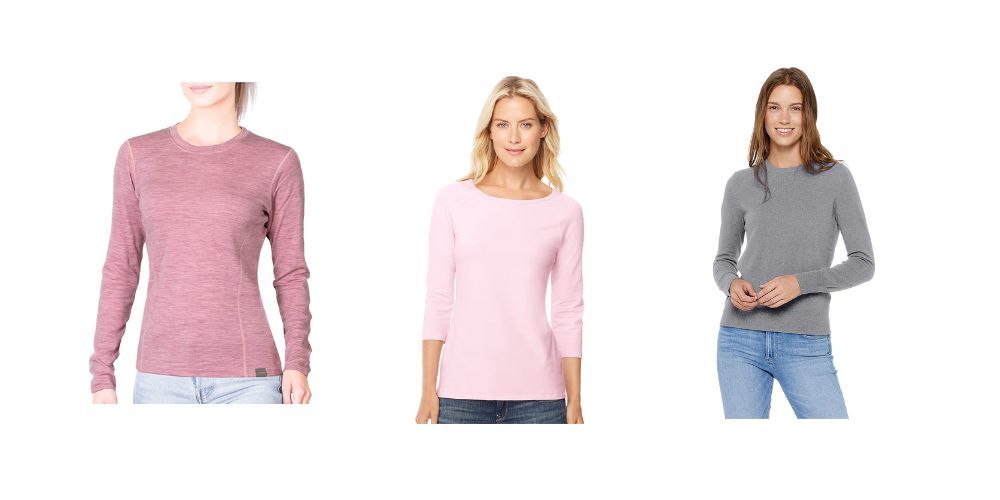 Recommended Fabrics and Textures for Travel Layering
As you prepare for your trip, keep these fabrics and textures in mind:
Merino Wool: This lightweight, breathable fabric is perfect for layering, as it offers warmth without bulk and wicks away moisture to keep you comfortable.
Cotton Blends: Look for cotton blends with a touch of spandex or elastane for added stretch and comfort. These fabrics are perfect for base layers, like t-shirts and long-sleeve tops.
Cashmere: For a luxurious touch, consider cashmere sweaters or cardigans. These lightweight, soft garments add an elegant element to your layered travel look.
Travel Clothing for Women FAQ
What to wear when traveling?
When traveling, it's essential to choose versatile, comfortable, and stylish pieces that can easily transition from day to night and adapt to different climates. Some key items to consider include:
Lightweight layers like cardigans, blazers, or denim jackets
Breathable tops made from cotton or moisture-wicking fabrics
Comfortable bottoms like leggings, jeans, or stretchy pants
A neutral color palette that allows for easy mixing and matching
Comfortable and supportive shoes
What to wear on a plane?
For a comfortable and stylish airplane outfit, prioritize pieces that offer both style and comfort. A typical airplane outfit may include:
A lightweight, breathable top
A cozy cardigan or sweater for warmth
Stretchy pants or leggings for ease of movement
A pashmina or scarf that doubles as a blanket
Supportive, slip-on shoes
How to look stylish while traveling?
To look stylish while traveling, focus on incorporating versatile pieces that can be dressed up or down, depending on the occasion. Some tips for looking stylish on the go include:
Embracing accessories like scarves, hats, or statement jewelry to elevate your look
Choosing clothes with simple, clean lines and a flattering fit
Opting for wrinkle-resistant fabrics to maintain a polished appearance
Incorporating a pop of color or a fun pattern to showcase your personality
What is the best outfit for airplane travel?
The best outfit for airplane travel is one that provides maximum comfort while still looking chic. A go-to airplane outfit may include:
A soft, breathable t-shirt or blouse
A comfortable pair of leggings or stretchy pants
A cozy cardigan, sweater, or lightweight jacket
A large scarf or pashmina for added warmth and style
Slip-on shoes, like loafers or sneakers, for easy removal at security checkpoints
How do I choose a travel outfit?
When choosing a travel outfit, consider the following factors:
Comfort: Opt for clothes that are soft, stretchy, and non-restrictive.
Versatility: Select pieces that can be mixed and matched to create multiple outfits.
Climate: Consider the weather at your destination and choose appropriate layers.
Style: Aim for a balance between comfort and fashion, showcasing your personal style.
What color clothes are best for travel?
Neutral colors like black, white, gray, and navy are ideal for travel as they easily mix and match, allowing you to create multiple outfits with minimal pieces. However, don't be afraid to incorporate a pop of color or a fun pattern to showcase your personality and make your travel wardrobe more interesting.
Final Thoughts
We hope that these travel wear for women tips have inspired you to rethink your packing strategy and elevate your travel style game. Now, it's time to put these tips into action and see the difference they make on your next trip! And, of course, we'd love to hear from you – do you have any go-to travel wear or a favorite outdoor adventure that made you feel fabulous? Share your stories and insights in the comments section below. Let's continue the conversation and inspire each other to travel in style!
Other Posts You May Like
Elevate your travel style even more by accessorizing with one of our stunning Travel Purses. These fabulous purses not only complement our travel wear collection but also offer both style and practicality for your adventures. From chic crossbody bags to stylish backpacks, find the perfect purse to keep your essentials organized and make you feel fabulous wherever you go.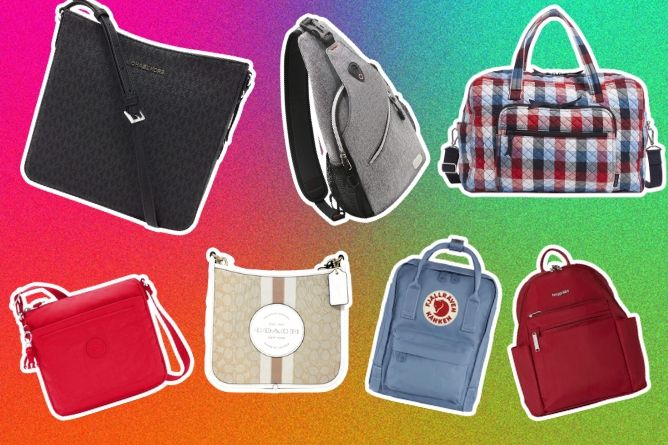 For even more travel inspiration, don't miss our guide on 23 Must-Pack Travel Accessories for Women to Maximize Their Journey! These essentials perfectly complement our travel wear collection, ensuring you're prepared and stylish on your next adventure. From practical gadgets to chic and functional items, discover the accessories that'll make your journey a breeze and keep you looking fabulous every step of the way.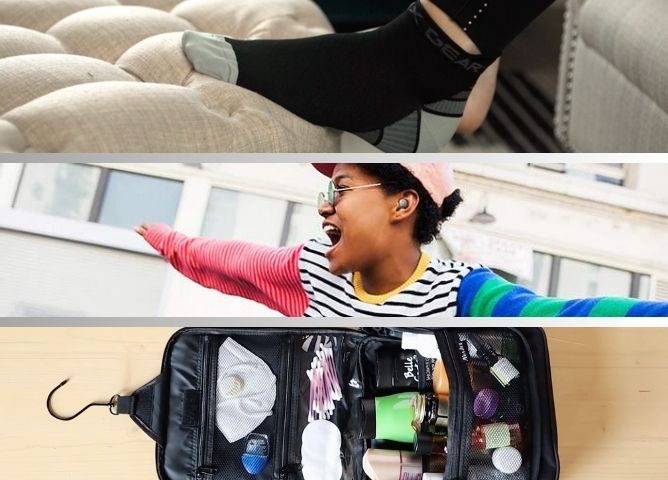 For stylish and comfy outfit ideas that'll have you looking fabulous and feeling super relaxed during your travels, be sure to check out our post on 15 Best Travel Outfits for Long Flights That Will Make Your Trip So Much Easier! You'll love these easy-to-wear ensembles that'll help you breeze through those long flights with ease and style.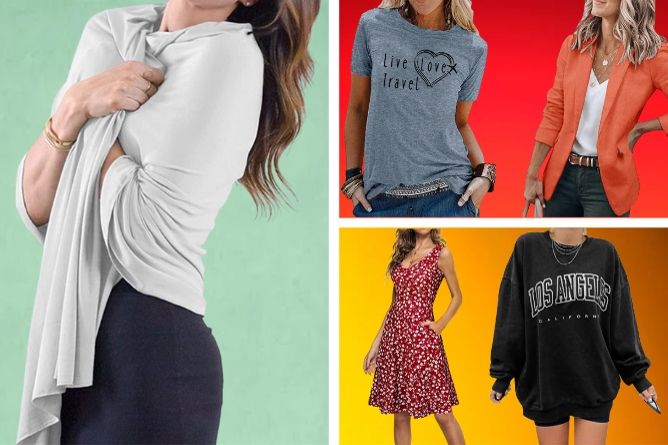 Comments