This post may contain affiliate links, please see our privacy policy for details.
It's easy to get caught up in the hustle and bustle of everyday life, where expressing love for the special woman in your life may be something you forget. But Valentine's Day is the perfect reminder of how much you care and appreciate her. While sending lovely flowers and chocolates are always a safe bet, why not take an extra romantic step this year with one of these amazing romantic Valentine's Day gifts!
We've got something for everyone, whether she likes to go all out on Feb. 14th or prefers more laid-back gestures of love. From classic Valentine's Day ideas like jewelry and lingerie to thoughtful presents that won't break the bank, we've got a little something for all budgets. Looking beyond romantic partners? We've also included some great gift ideas that would make any BFF feel extra special on Galentine's Day or a perfect gift for Mom.
Once you've picked out the perfect surprise, don't forget to pair it with a heartfelt card and plan an evening filled with romance!
1. Keep track of your travel adventures with this fun and thoughtful Scratch-off Map! You and your favorite travel buddy can celebrate each new place you visit by scratching off the country (or state) it's in. This inexpensive gift is a great way to look forward to the time when its time to travel and you can eventually scratch off every single spot from around the world!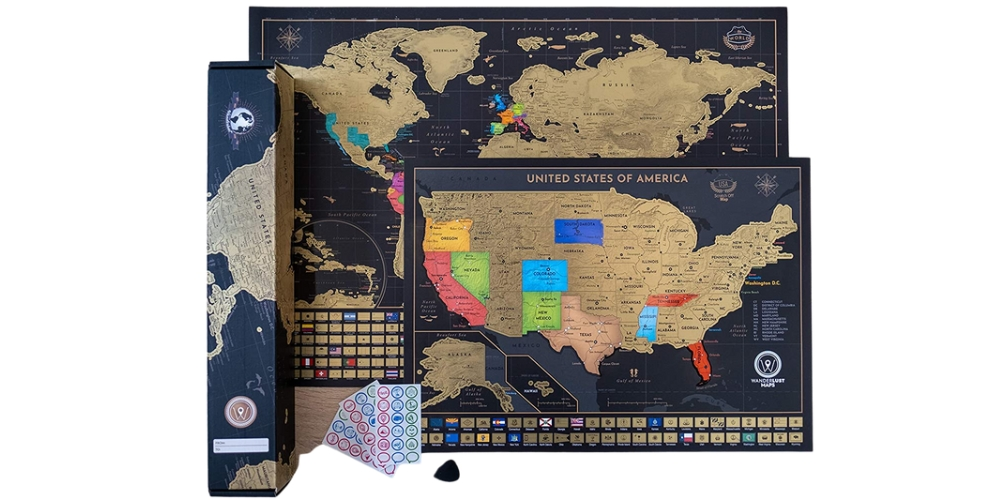 With a 4.6-star average and over 8,500 verified five-star ratings, reviewers love that it comes with an extra stand-alone US map and a plastic scratch-off tool. One reviewer said, "For the right person, literally hours of enjoyment"
2. Celebrate Valentine's Day with a Heart Shaped Fondue Set! Perfect for a romantic night in, it comes complete with a glazed ceramic pot, lid, 26-ounce bowl, base, and tea lights as well as 6 small companion dishes and forks - or add in some marshmallows and fresh fruit for a fun twist. Enjoy quality time with your sweetheart and make lasting memories!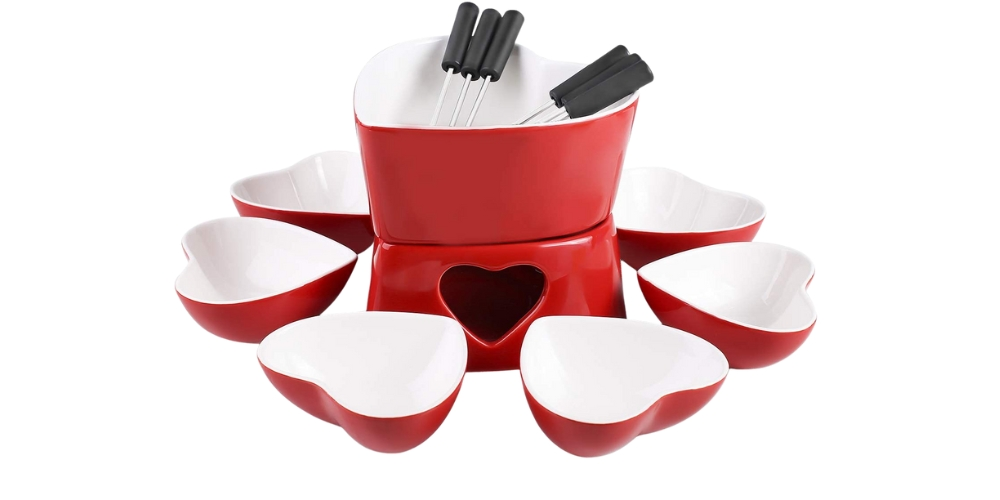 One five-star review described this heart-shaped fondue set as "great," noting the great size for two and how quickly the chocolate melted. Be mindful when using the candle to provide heat, continually stirring so as not to burn the dip. Clean-up is a breeze, making this fondue set a must-have!
3. This Valentine's Day, experience the ultimate romantic gesture with the You Hold The Key to My Heart Romantic Wish Jar. This jar comes with a tiny card and a special box complete with a bow and raffia decoration. Give your loved one an intimate and heartfelt gesture that shows them just how much they mean to you!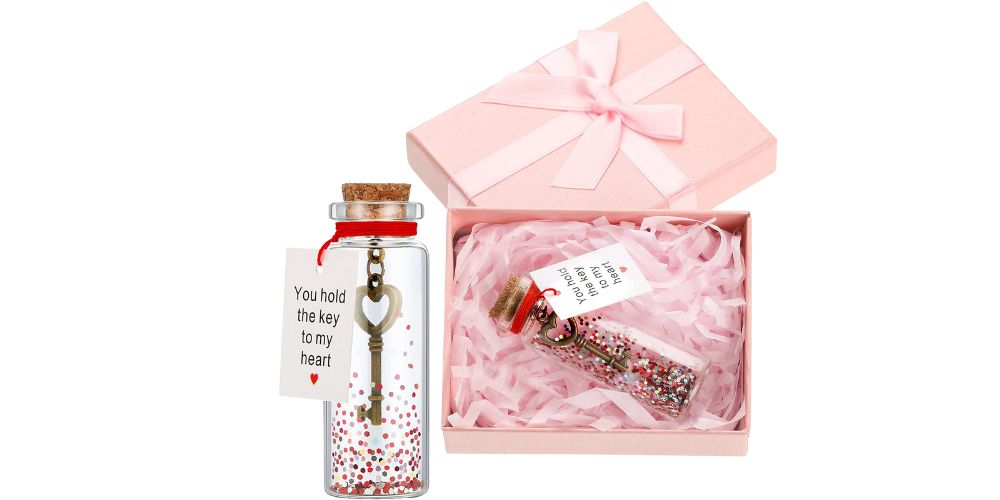 Shoppers who have purchased this unique gift are thrilled with their purchase. Many have commented on how cute it was. From being gifted on a wedding night to decorating an office, this romantic message jar has been used in a variety of ways. Everyone who has bought it can agree that it is a great value for the price and exactly as advertised.
4. Make this Valentine's Day extra special with a fizzy and fun surprise - a Bath Bomb from which you can reveal a stunning ring valued between $15 and $5,000. Treat your loved one to a treat straight from the heart, guaranteed to put a sparkle in their eye!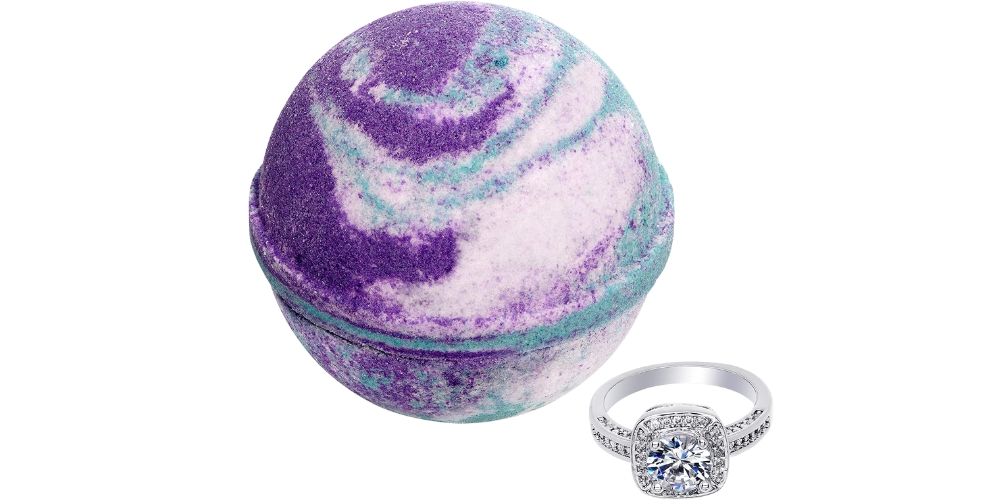 The bath bomb receives rave reviews for its smell, super pretty jewelry inside, and packaging.
5. Spoil him this Valentine's Day with the Soft Fleece Robe - a luxurious must-have made from 100% Turkish cotton. Available in an array of colors, he'll feel cozy and warm while looking his best. To take your gift to the next level, why not also treat him to a bath set for the perfect pairing of presents? Now that's a surefire way to make him smile!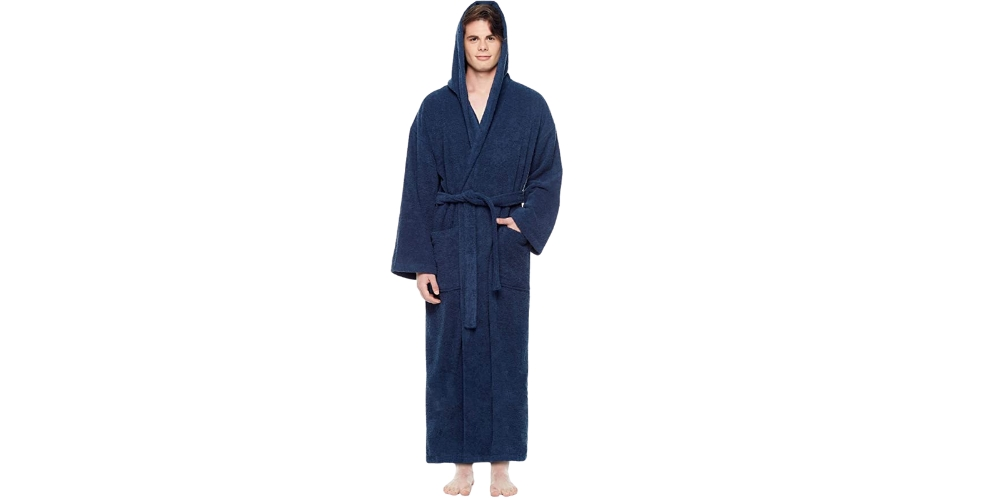 The Soft Fleece Robe has been a hit with reviewers - it's "warm and comfortable" with a "perfect" fit, and great for stepping out of the shower. Plus, one reviewer even mentioned that their husband uses it to dry his hair! With this robe, you can be sure to provide an unbeatable combination of comfort and style.
6. This Eternal Roses Gift Box includes a design necklace that is encased in an exquisite box of roses. A timeless gesture of love and affection, your loved one will cherish this romantic reminder for years to come. Surprise them with a lasting token of your devotion and show them just how much you care!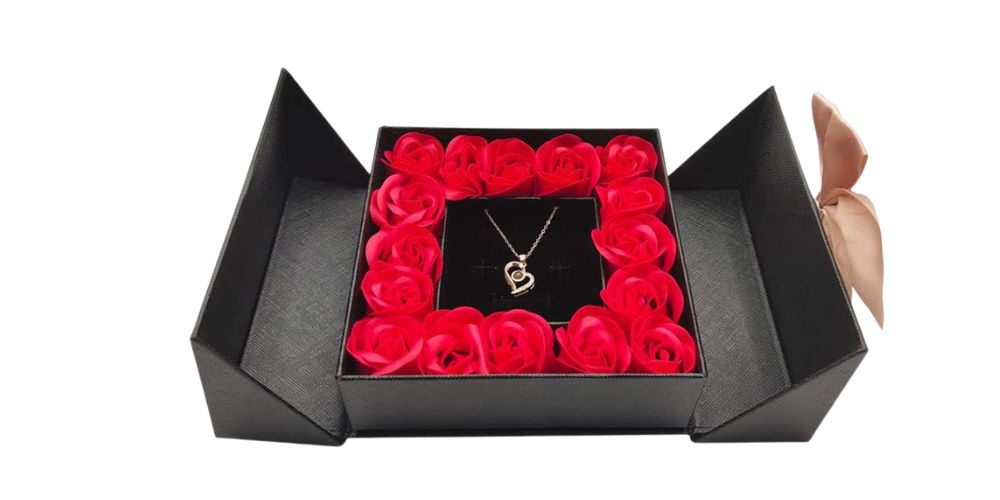 Reviews of this beautiful gift set have praised it for its beauty and design. One customer said, "Absolutely beautiful - looks just like the picture! I'm sure she's gonna love it."
7. Let your special someone feel the warmth and beauty of a preserved rose on Valentine's Day with this Angel Figurine. This exquisite glass figurine is made of crystal-clear glass, creating a beautiful and dazzling display that will last for years to come. The perfect symbol of love and hope, it will add a romantic touch to any home or office decoration and create a memorable festival atmosphere for any occasion. Show your everlasting love this Valentine's Day and give them the gift of an Angel Figurine Preserved Rose!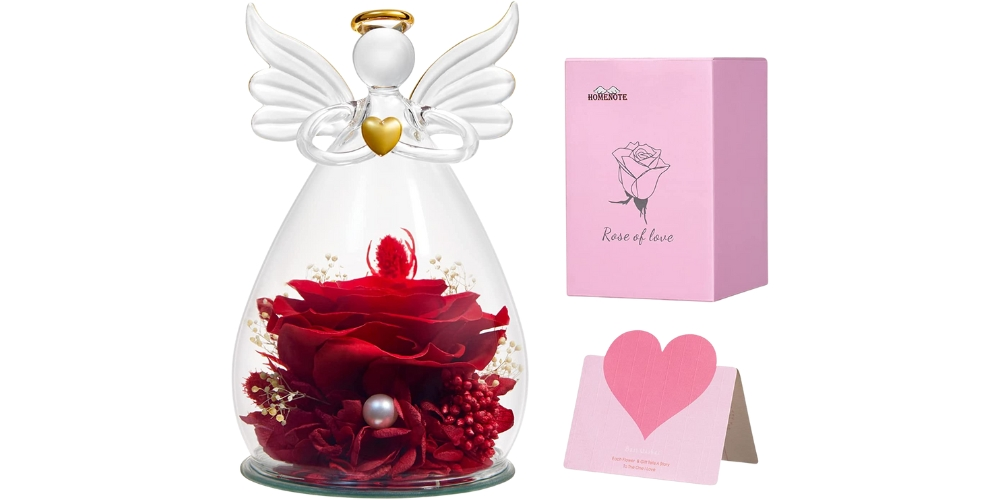 One of our customers said, "My mother-in-law loves angels and I knew this figurine would look great on her shelf. The details are beautiful and I was really impressed with the overall look of the angel. The rose inside is vibrant and looks amazing. I can't wait to see this on her shelf beside all of her other family knick-knacks." Whether you choose it as a gift or use it as a home decoration, these preserved flowers in glass will capture everyone's attention and brighten up any space. Show your love this Valentine's Day!
8. Add charm to your living space this Valentine's Day with the Bear Figurines Table Top Decor. This adorable set features four mini bear figurines in four distinct designs – a lying bear on a red heart, a teddy bear with a red heart present box, a brown bear with a rose and bow, and a teddy bear sitting. The cute colors add brightness and cheer to any room, making it the perfect gift or decoration for your home. Bring some extra love into your home this Valentine's Day with this cute Valentine's Day gift!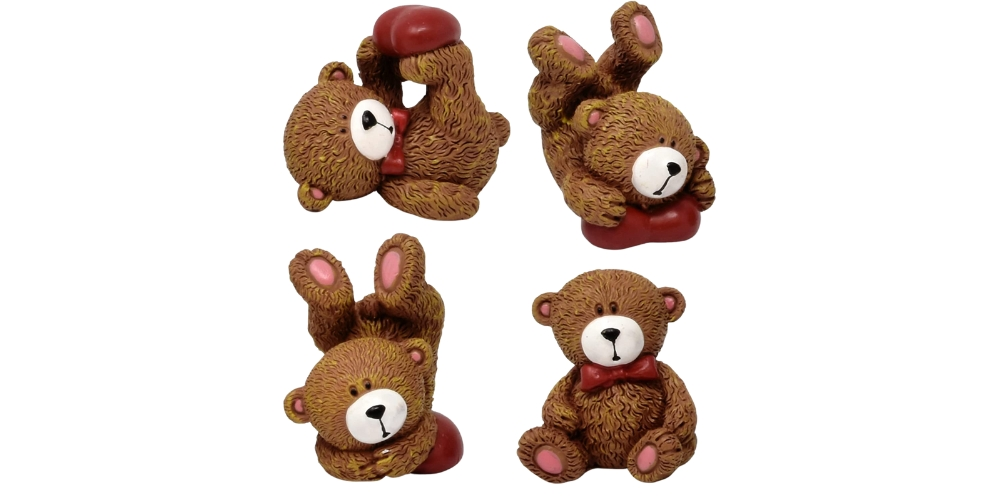 9. Add a romantic touch to your home this Valentine's Day with the Loving Elephant Couple Figurine. This elegant figurine features a loving elephant couple shyly sharing a kiss as their trunks come together to form a heart. This individually hand-crafted piece is made from cold-cast resin and is perfect for adding an extra spark of love to your living space. Give the perfect romantic Valentine's Day gift this year!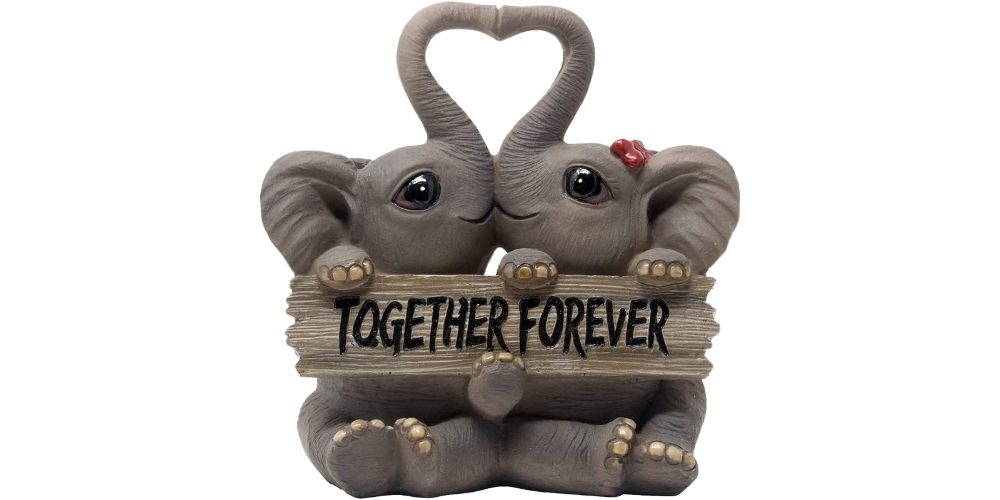 Reviewers are raving about how cute this item is! Whether it's a gift for Mom, a desk decoration for your special someone, or just a nice addition to your home, people are in love with this item. It looks great and has an impressive size that makes it even better. Everyone who's tried it loves it, so don't miss out on this amazing item!
10. Show your loved one that you care this Valentine's Day with the I Love You Whiskey Stones! This sweet gift is perfect for anyone who enjoys life, enhancing their drinking experience while keeping all of the flavors intact. With these whiskey stones, you can enjoy a refreshing drink with cold, but not watered-down whiskey. Made of 304 stainless steel, the whiskey stones cool faster than traditional methods and are safe and tasteless.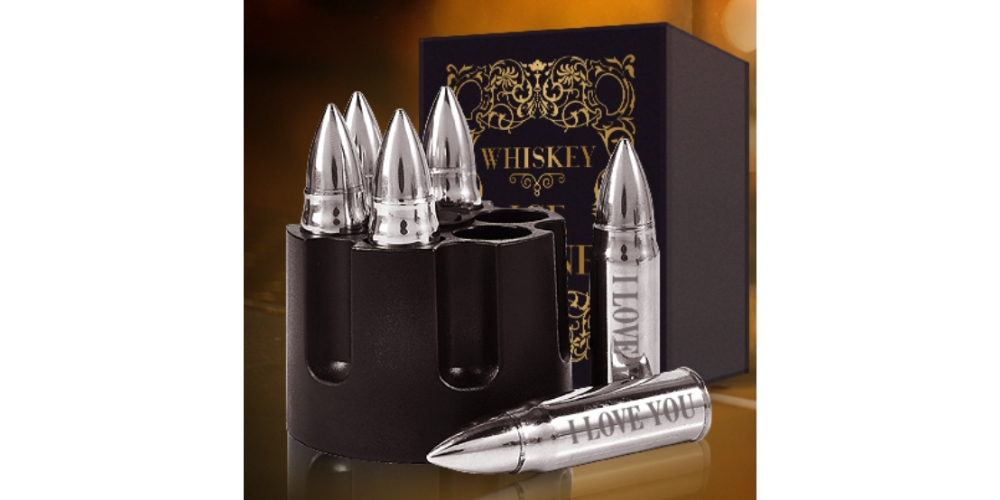 Reviewers are saying that these stones are a great and fun gift idea! Whether you're looking for the perfect present for the hard-to-shop-for person in your life or just something unique to give as a gift, these whiskey stones have got you covered. They're easy to use, so anyone can enjoy their drink with an icy chill. It's definitely worth it - everyone who would try it would love it!
11. Show your husband just how much you love him this Valentine's Day with the Leather Tray and Keychain! He'll definitely be impressed by this meaningful gift, which provides an easy way to make sure he always has his most important items - like his keys, wallet, glasses, or headphones - close at hand. The tray is printed with the words "Best Husband Ever," warmingly expressing your love and admiration.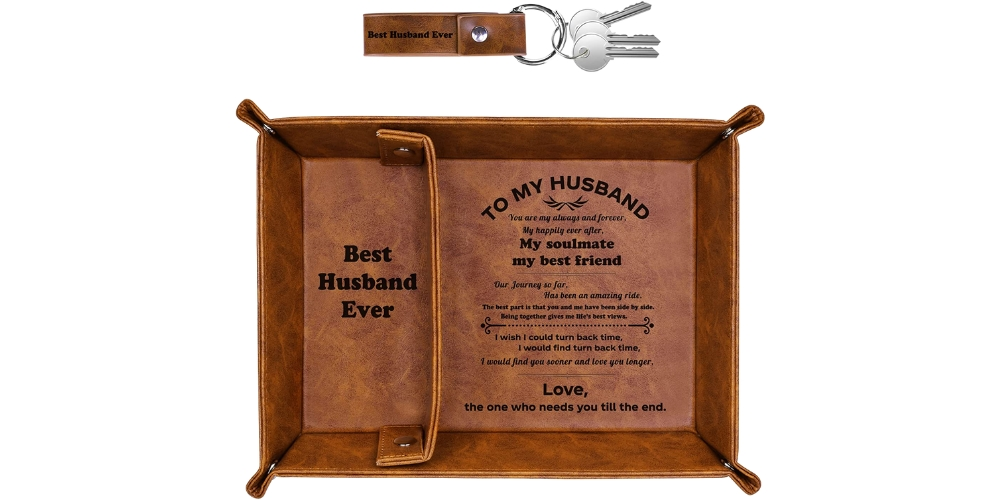 Reviewers raved about it - not only is it a thoughtful, meaningful, and special gift for your husband, but it's also easy to clip together and looks great! The PU leather color is gorgeous, the item is sturdy and well-made, and it's easy to snap the button to attach it wherever you'd like. With this gift, you give your hubby not only an organizational solution - he'll always know where his keys, wallet, phone (and more!) are - but also a loving reminder of how much you care with every single use.
12. Combining form and function, the Lululemon Everywhere Belt Bag is perfect for those always on the move. It's made from water-repellent material that's easy to clean and offers plenty of room for essentials, so you can stay organized. Plus, the pretty Golden Apricot option adds a bright and cheerful touch to any Valentine's Day outfit or everyday style!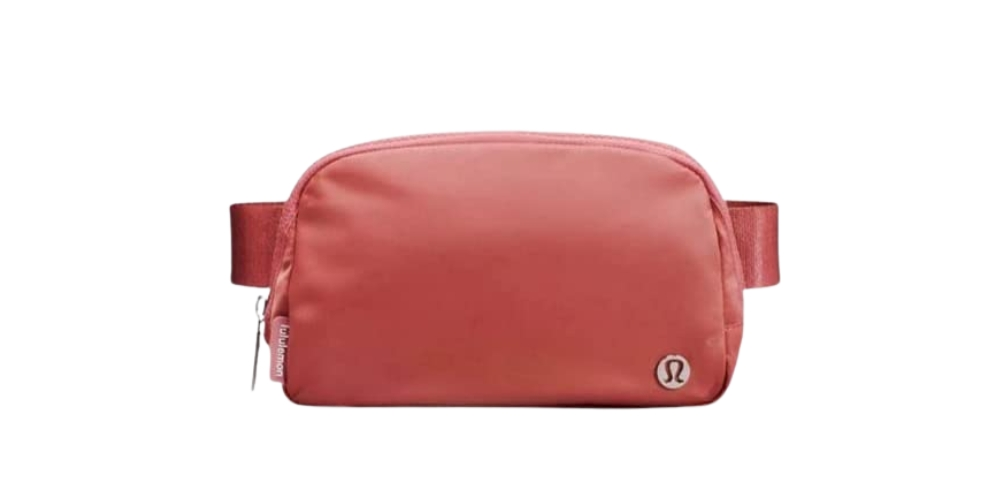 One reviewer called it "A favorite bag to carry everywhere"
13. This luxurious Charrier Parfums Collection contains 10 miniature bottles of Eaux de Parfum, offering a wide choice of fine perfumes, from modern to classic scents. The quality and excellence of these fragrances are assured - the entire chain of production from conception to packaging is entirely done in-house at the Charrier Perfumes factory. This gift will be sure to please even the most discerning fragrance aficionado.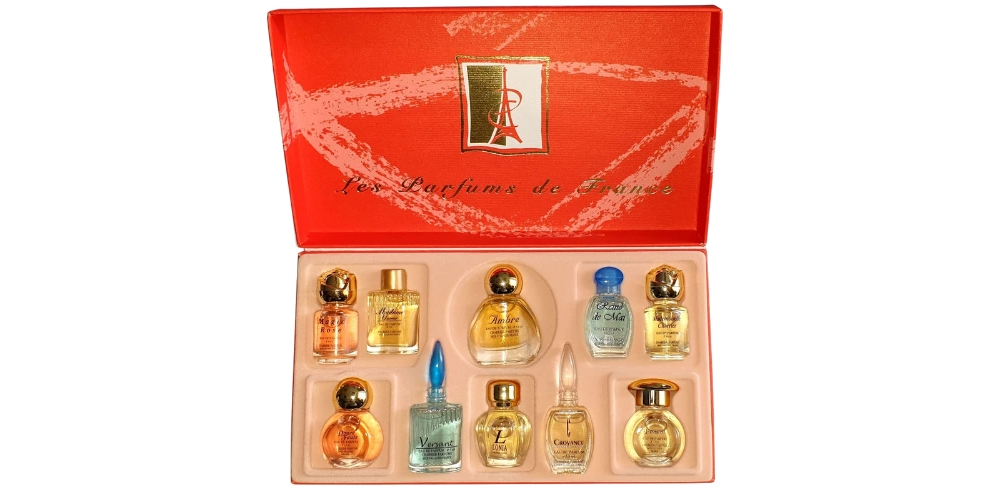 Reviewers are loving the Charrier Parfums Collection - they say it's a perfect gift for anyone, as it contains ten unique little bottles of luxurious aromas from France. Each bottle is highly decorative and makes for a great treat for yourself or someone special. The value is certainly there with this set, making it ideal for any occasion. People are saying good things come in small packages and recommending this amazing set!
14. This beautiful Rainbow Artificial Rose Flower comes with a dazzling holographic coating that reflects light, creating an iridescent effect. The gold foil stem endows the rose with elegance and charm as no other gift can. It's made of composite plastic so it's an everlasting reminder of your love that will never wither or fade away!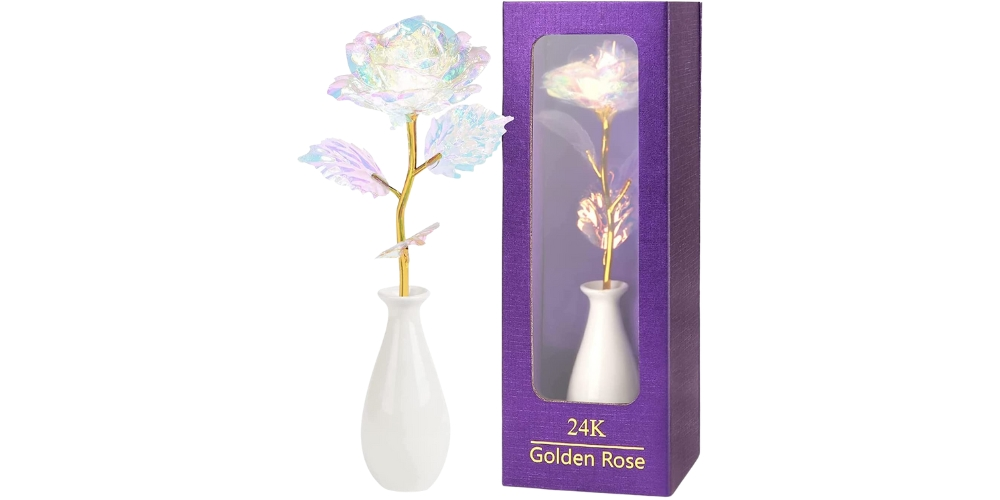 One reviewer called it "Beyond expectations" and another said, "perfect way to give to someone to show appreciation".
15. This unique A Year Of Dates gift is a box of 52 sealed date night ideas, plus 5 cards to add your own ideas. A different date idea can be revealed every week, making it the perfect way to add some fun and romance to the year ahead - plus one empty envelope so you can have a week off! Give your partner A Year Of Dates this Valentine's Day and enjoy a year of unforgettable moments together!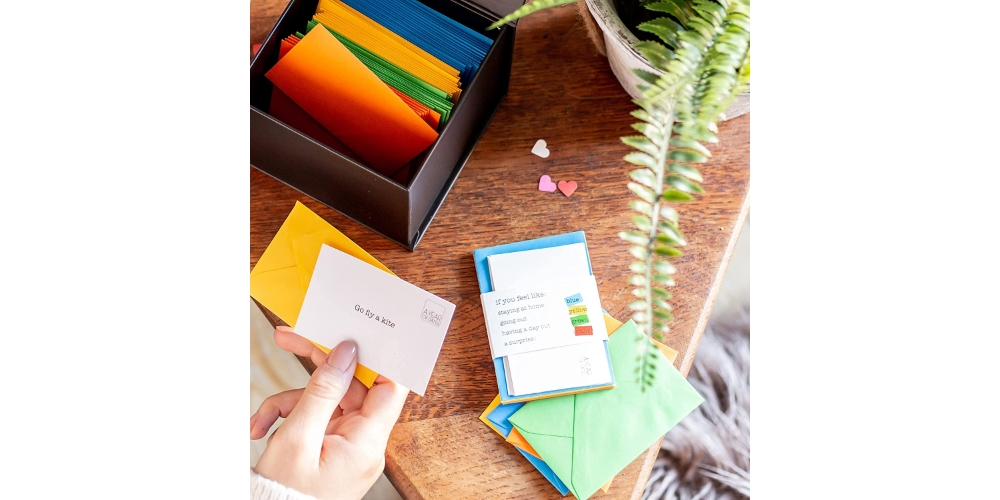 With rave reviews from satisfied customers, it's no wonder why this product is so popular for couples who are looking to go out of the ordinary or strengthen their bond. One five-star reviewer said it's "100% recommended" while another happy customer said that their friends call them up to share thrilling stories about the adventures made possible by these cards. Not only are they fun, but the quality of the box and cards are also top-notch. Give your loved one an experience they won't soon forget - get A Year Of Dates today!
16. Treat your special someone to a pair of delicate Heart-shaped Earrings, designed with an open-backed, pull-through style for maximum elegance. These handmade solid silver earrings are guaranteed to stay in shape, making them perfect for everyday wear. Let your partner show off their fierce style with this one-of-a-kind accessory!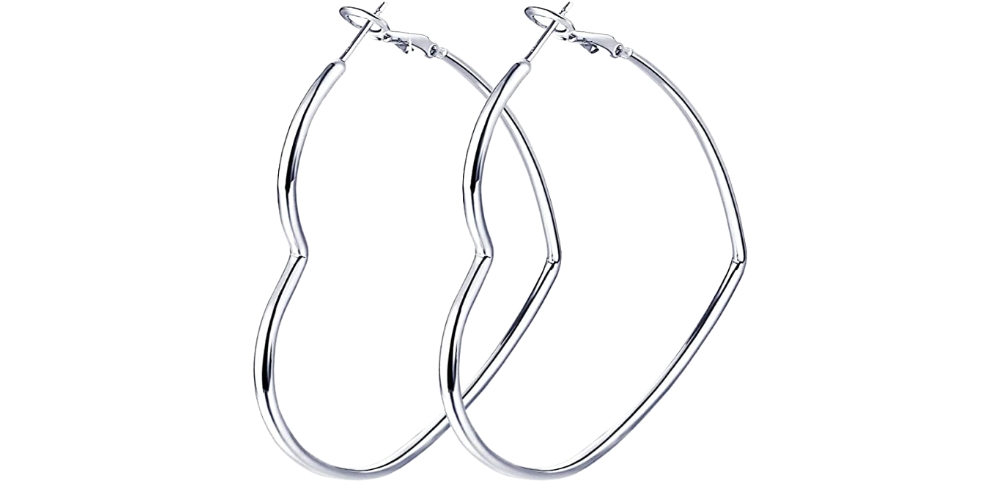 These earrings have received rave reviews for their size, weight, detail, quality, and comfort.
17. The Chocolate Gift Box "Game Controller" is the perfect choice for any sweet tooth! This gift box is made of rich, luxurious chocolate and comes in a classic vanilla milk chocolate flavor. Inside each box are deliciously designed game controllers - a fun and creative way to show your love. It's sure to be a hit with your partner this Valentine's day!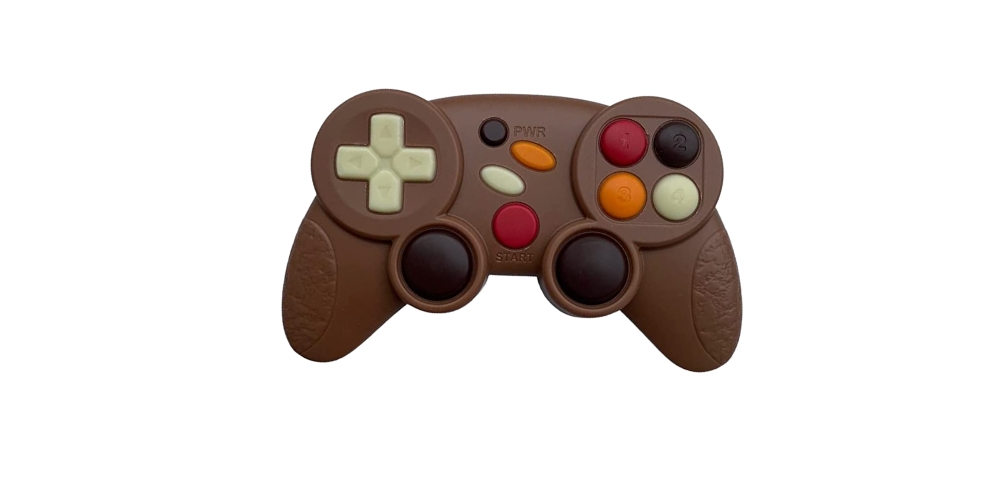 This Chocolate Gift Box was a big hit with one five-star reviewer's grandsons. It arrived to their delight as a realistic game controller made of delicious chocolate. They were so impressed they wanted to save it forever, but couldn't resist taking a bite - and found it to be delicious! The perfect surprise for any video game lover in your family, this treat will certainly be appreciated.
18. Give her the gift of a peaceful slumber this Valentine's Day with a 100% Silk Eye Pillow that blocks out light and soothes tired eyes! Adorned with calming lavender and adjustable straps for comfort, this special gift will help your beloved wind down. Plus, it comes with an added bonus - a cool gel eye mask to help reduce puffiness and bring on relaxation. All for under $25 - what could be better?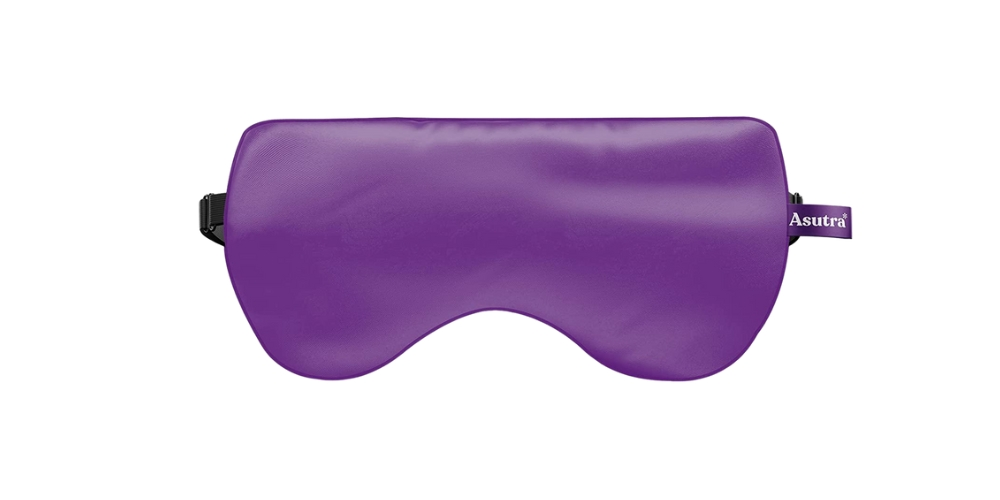 Shoppers can't get enough of this silky soft eye pillow, filled with lavender and flax for a nice weight and scent. Perfect for falling asleep soundly, it is also helpful in alleviating migraines. Many are also impressed by the beautiful royal purple color of the mask, along with its adjustable elastic strap to fit any head size.
19. This luxurious Heart Shaped Box includes five delicious flavors - caramel, strawberry cream, orange cream, cocoa truffle, and chocolate caramel - all made with real milk and dark chocolate. Plus, every morsel is robotically packaged for maximum freshness – ensuring its "no hands" touch. So if you're looking for the perfect heart-shaped Valentine's Day gift that tastes as good as it looks, then this Teddy Bear Heart Shaped Chocolate Gift Box won't disappoint!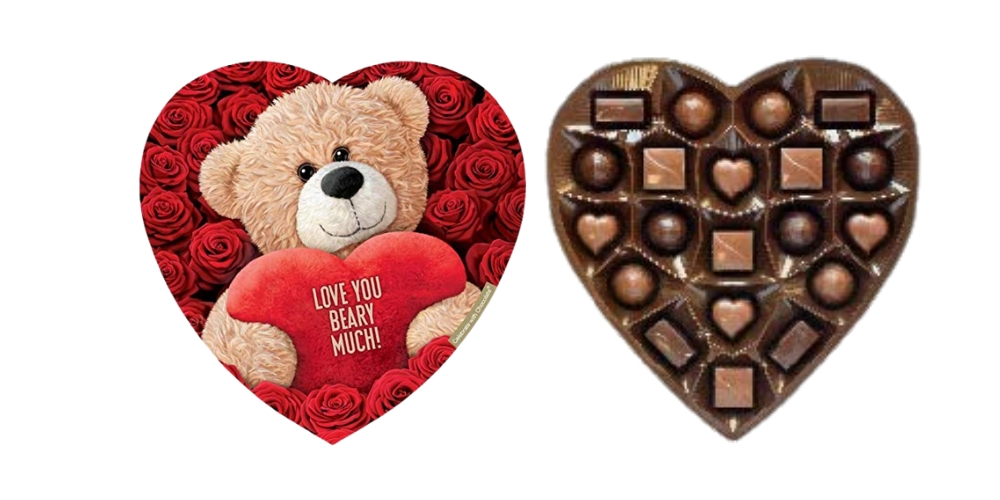 One reviewer said "The wife loved it and so did I."
20. Show your loved one how much you care this Valentine's Day with a special gift from France - cute Heart Shaped Tea Bags! Choose from Earl Grey, Jasmine Tea, or English Breakfast, each handmade in France with love. This unique and thoughtful tea set is the perfect way to show someone special that you care - making it an ideal Valentine's Day gift ideas. Surprise them with the delightful gift of relaxation and deliciousness – they'll be sure to appreciate it!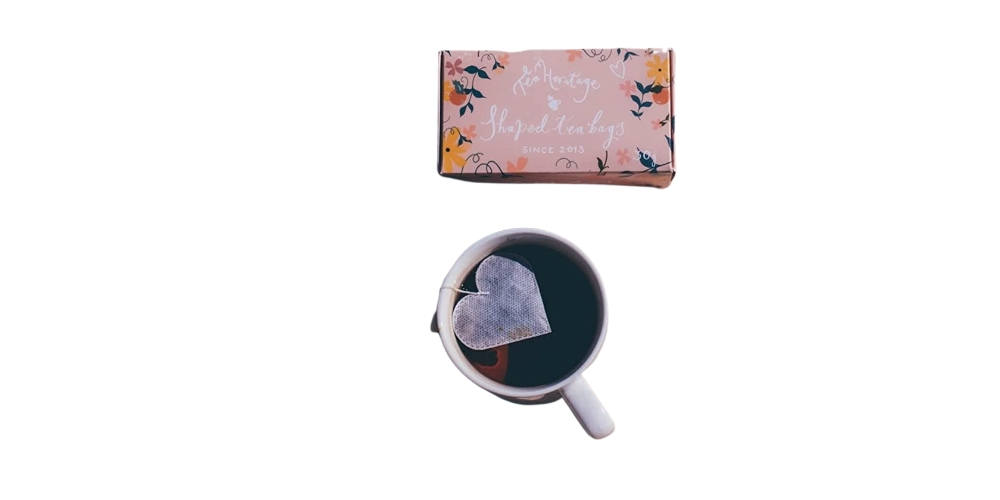 21. Our Q&A A Day Journal provides couples with an excitingly different form of bonding. With 365 thought-provoking questions, each day offers something new– from exploring favorite travel locations and describing what your partner's laugh sound like, to focusing on individual priorities—so you can uncover conversations that will bring newfound insight into why it is you love them so much!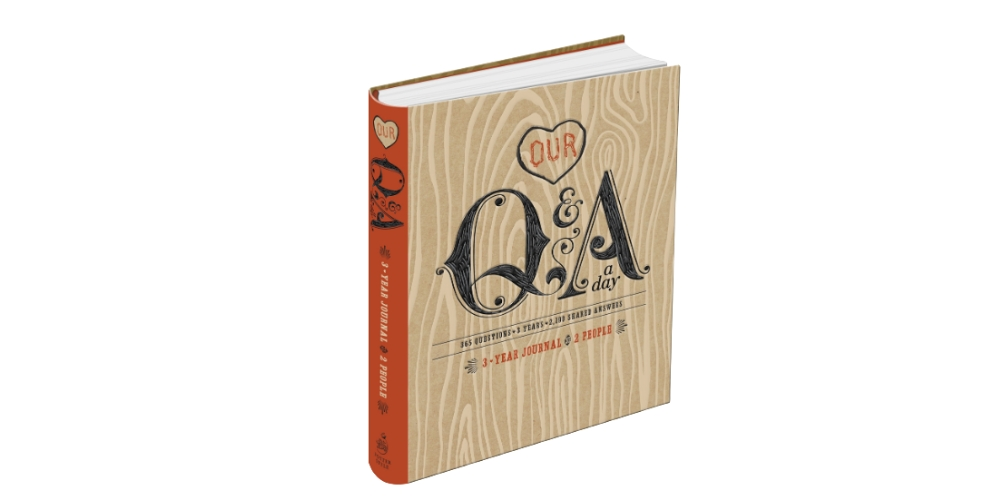 This amazing find has been verified by over 3,700 five-star customer ratings! One satisfied customer described it as a "Perfect daily exercise," while another shared that they gift it to all of their newlywed friends. Looking back at the answers from years past is a fun way to see how your relationship has grown and evolved!
22. Spread the love this Valentine's Day with the Forever Love Heart Necklace! This romantic gift is perfect for your special someone. Crafted from 925 Sterling Silver and finished with rose gold plating, this beautiful necklace is both hypoallergenic and antioxidant. With these safe materials, you don't have to worry about rust, fading, corrosion, tarnishing, or staining your skin green!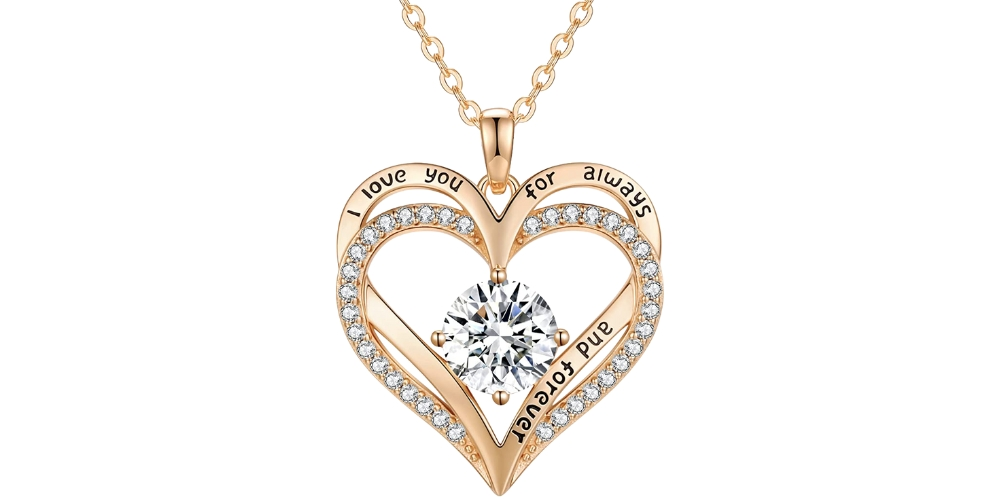 One five-star reviewer said "Gorgeous and beautiful! Well worth a reasonable cost. She loves it."
23. Give your Valentine the gift of relaxed muscles and deep, soothing relief with this Neck and Shoulder Massager! Equipped with both heat and kneading technology, this innovative tool helps relieve tension in tired muscles. It also has three intensity levels for customizable massage experiences! Plus, it's simple to transport - just plug in the device and store it away in the easy-to-carry case.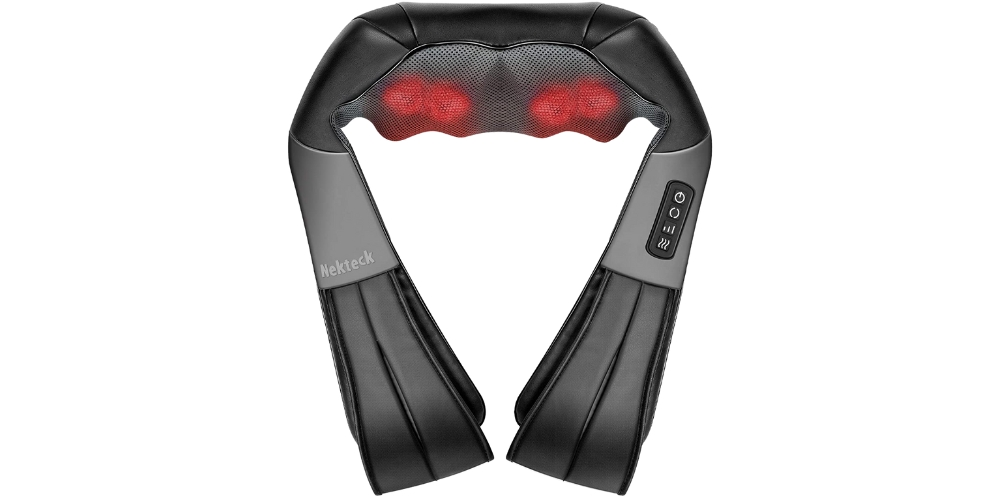 With 49,000+ verified five-star ratings under its belt, this shoulder massager comes well recommended by Amazon shoppers. "I've only had this product for 1 hour but I am in love." one reviewer wrote. Another commented, "Wish I bought sooner!!"
Final Thoughts
Valentine's Day is a special time to show your love and appreciation for someone. Whether you're looking for something sweet like chocolates, something thoughtful like a journal or tea set, elegant jewelry pieces, or even therapeutic massages - there are so many romantic Valentine's Day gifts that can help make this day memorable. With the right gift in hand, it will be easy to express how much you care about them and remind them of your bond together. Make sure to check out some of our best valentine's day gifts picks above if you need inspiration on what kind of Valentine's Day Romantic Gifts would best suit your loved one!
Reviews in this blog post have been edited for clarity and/or length.
Other Posts You May Like: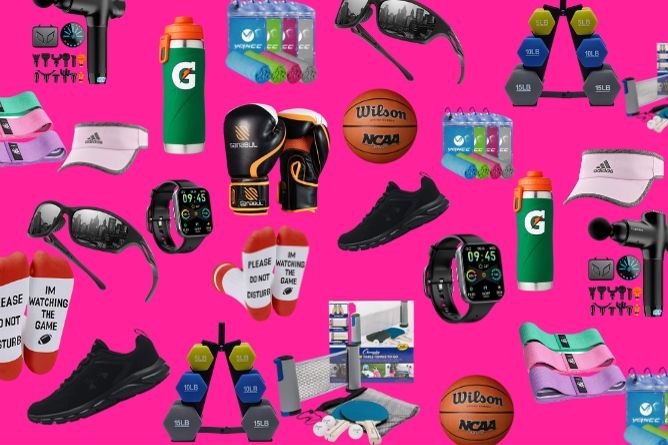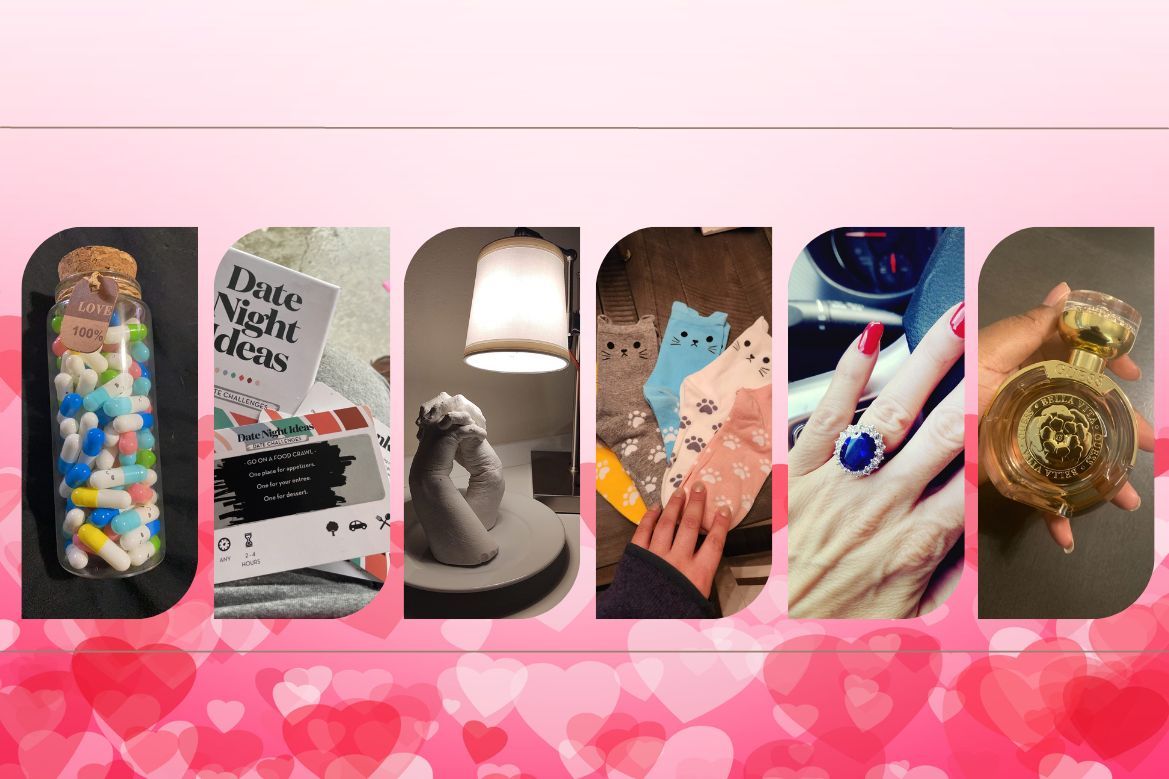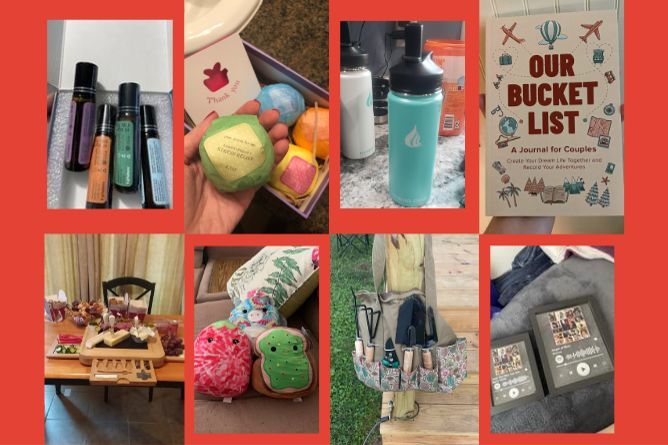 Comments