This post may contain affiliate links, please see our privacy policy for details.
Welcome back, fabulous fashionistas! We've got another treat in store for you with today's blog post, diving deep into the world of stylish cardigan outfits. If you loved our previous post, "From Coffee Runs to Candlelit Dinners: 10 Cute Cardigans for Every Occasion," (you can check it out here), you're in for a delight as we explore more cozy yet chic cardigan ensembles. From the bold and beautiful Red Cardigan Outfit to the snug and serene Green Cardigan Outfit, we've curated looks that will make you fall in love with layering. So, grab your favorite cup of tea, get comfy, and let's jump into the world of cardigans, where style meets comfort!
Long Cardigan Outfit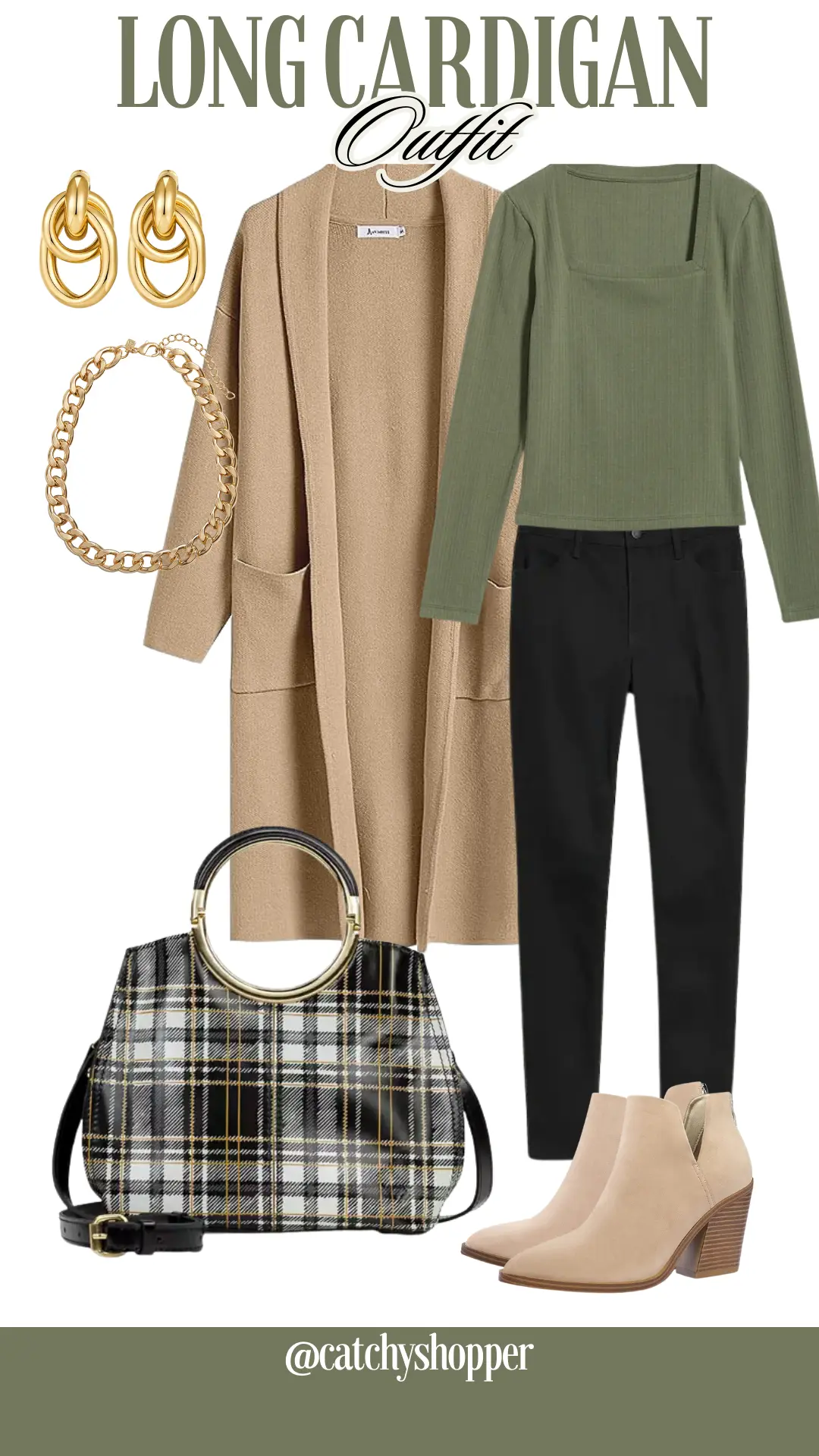 Rock a cozy yet stylish look with this ensemble! Throw on the open-front cardigan with its handy pockets and flexible knit. Pair it with the comfy, square-necked top and those snazzy button-front jeans. Add a pop with the plaid purse and slip into those easy-to-wear V-cut boots. Don't forget the gold geometric drop earrings and bold chain necklace to complete the vibe.
Cropped Cardigan Outfit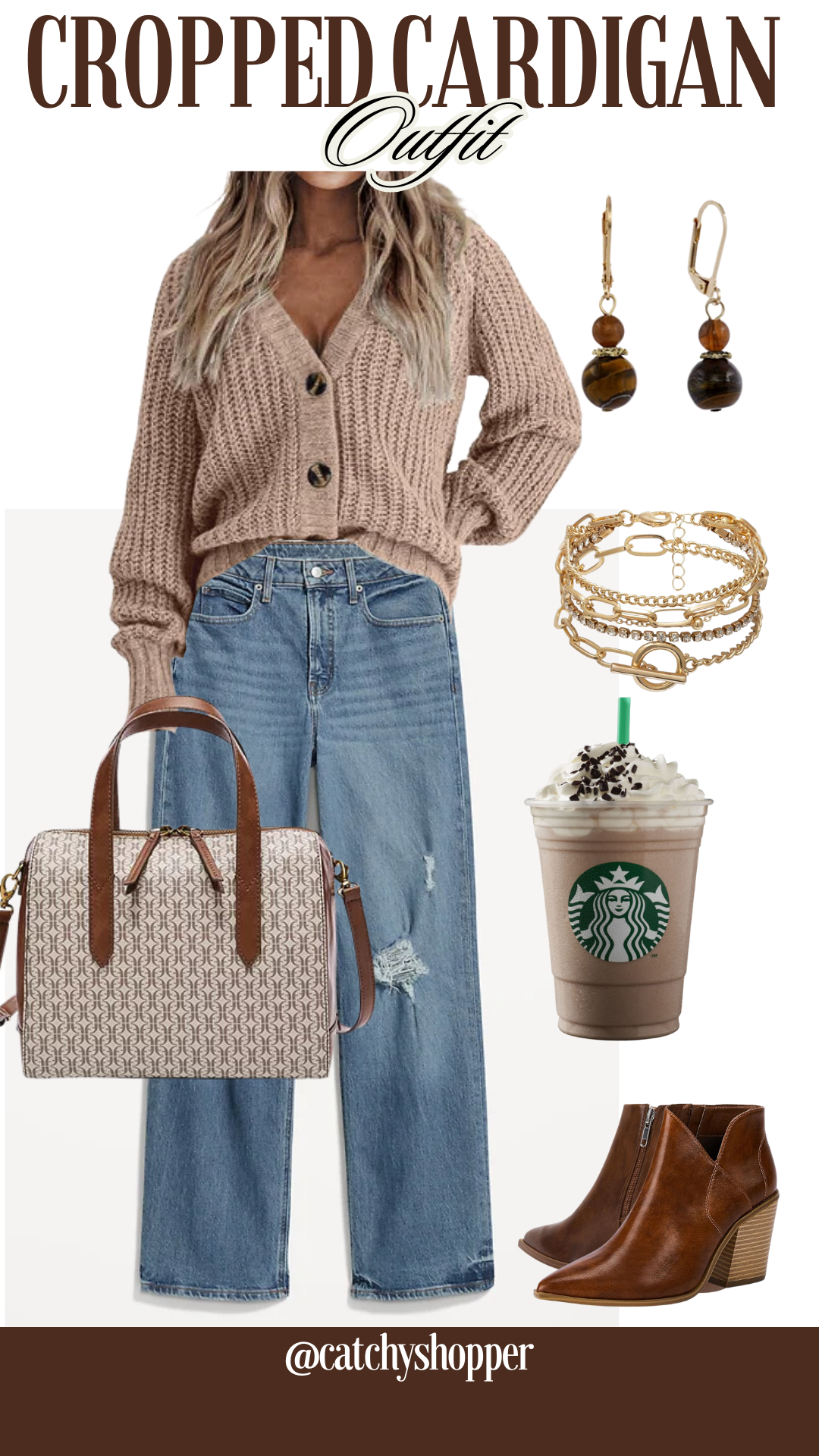 Embrace the fall vibes with this adorable cropped cardigan outfit! The button-down cardigan is a chunky, textured knit dream, soft and cozy for all-day wear. Tuck it into these comfy jeans with plenty of leg room and a hint of stretch, ensuring a perfect fit. Step out in style with the elegant, western-inspired booties, crafted from high-quality vegan leather for a touch of sophistication.
The purse, with its adjustable and detachable crossbody strap, adds convenience and flair to your look. Accessorize with the gold-toned drop earrings and the trendy boho stackable bracelet set, featuring crystals and delicate link chains, for that perfect finishing touch. Whether you're heading out for coffee or meeting up with friends, this outfit has got you covered in style!
Tan Cardigan Outfit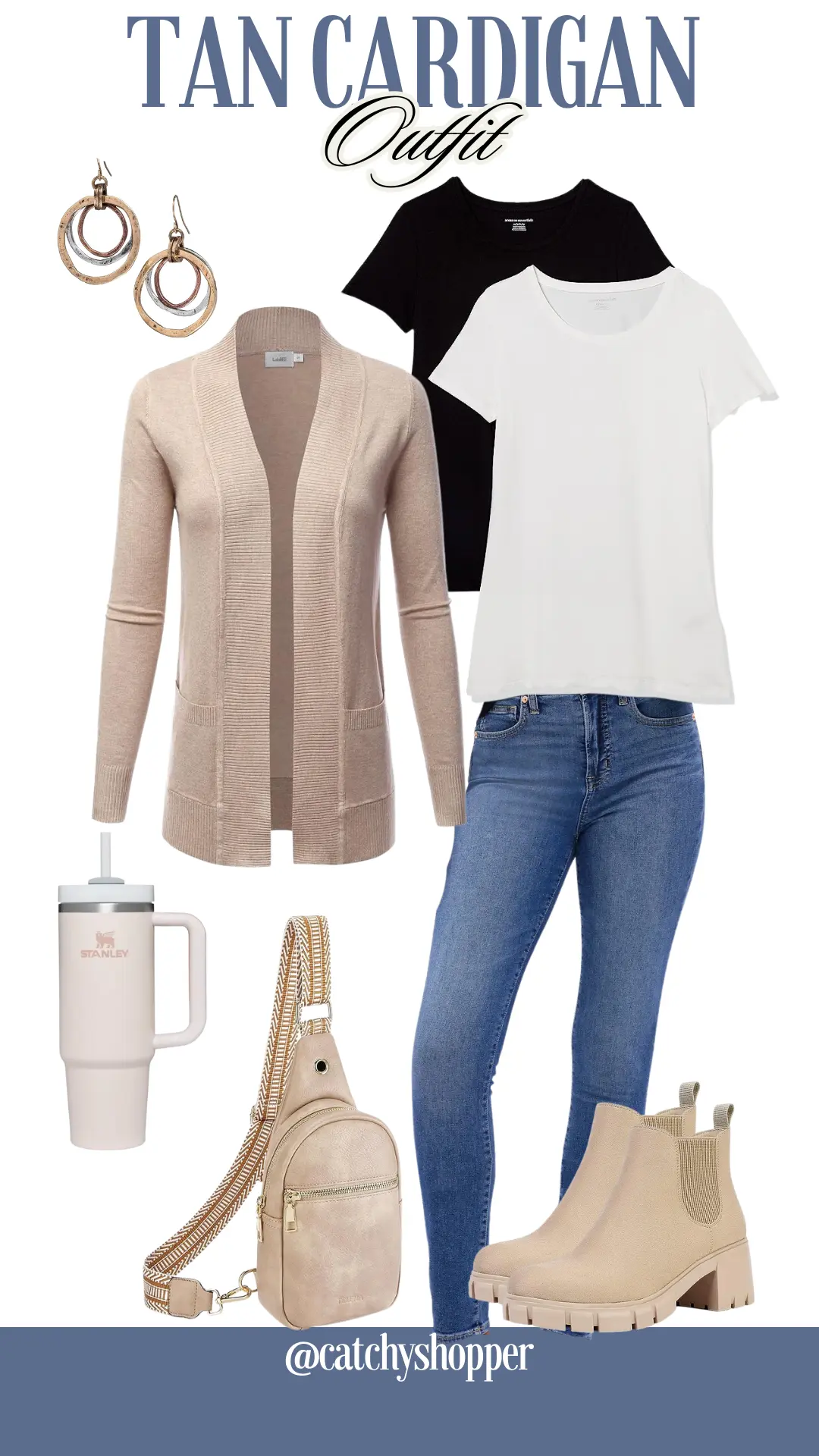 Get ready to rock that comfy, friendly vibe with this Tan Cardigan Outfit! Layer up with the long sleeve open-front cardigan that's a dream to wear, complete with handy pockets. Underneath, the versatile tee is your go-to for a laid-back look. Pair it with those sleek jeans, skinny and fitting just right from top to bottom. On the go? The nifty bag is your sidekick, compact yet spacious with pockets and card slots to keep things organized.
Slip into the Chelsea boots that hug your ankles with a soft, knitted band, making them a breeze to put on. Add a splash of artisan charm with the handmade sunrise tricolor dangle earrings, showcasing beautiful burnished circles. And hey, don't forget your Stanley – keeping your drinks the right temp with its double-wall vacuum insulation. Whether you're city strolling or cafe hopping, this outfit shouts casual chic!
Green Cardigan Outfit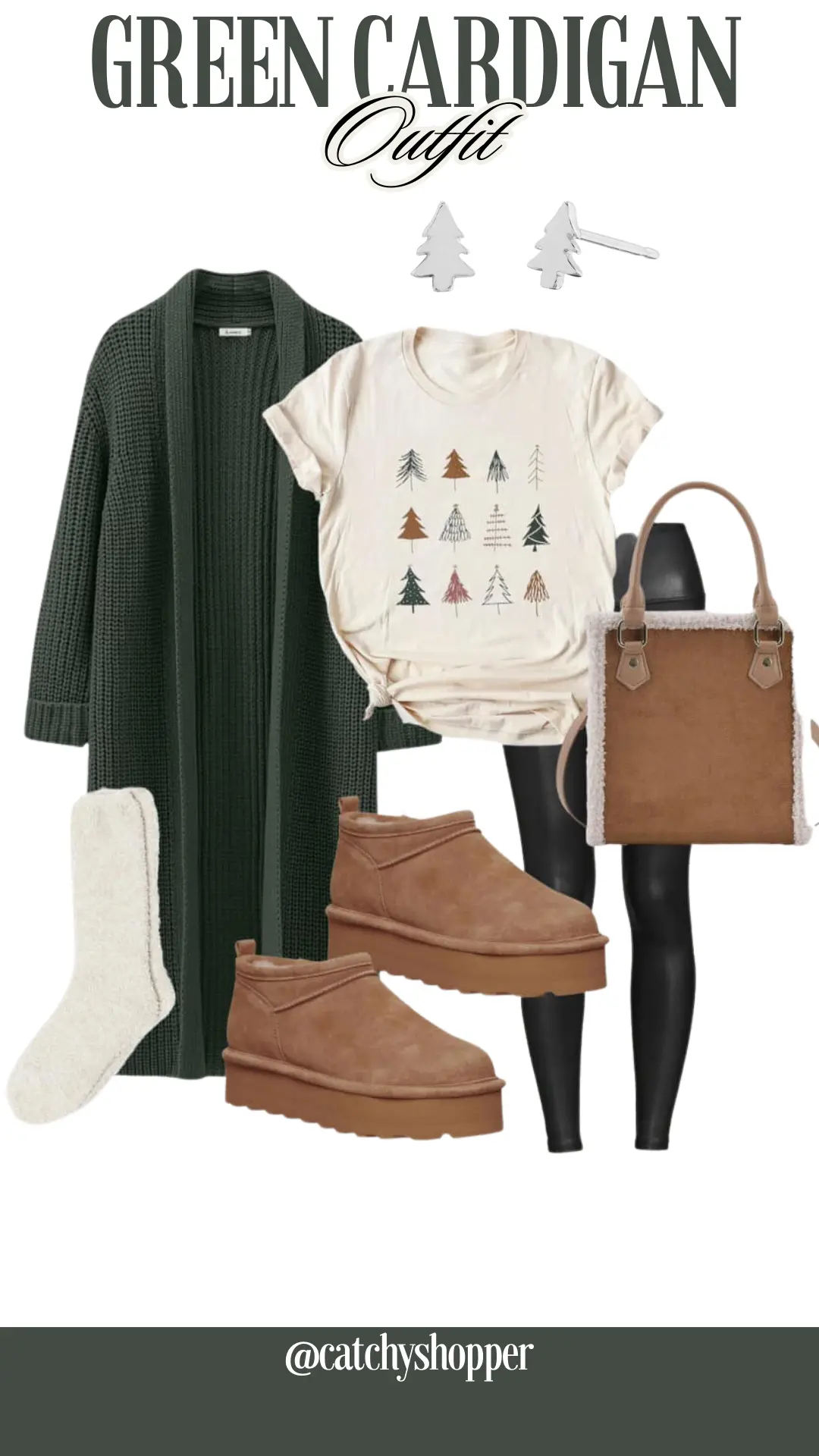 Embrace autumn with the Green Cardigan Outfit! This high-slit cardigan pairs perfectly with the festive Christmas tree tee made of comfy cotton. Slip into butterluxe faux leather leggings and cozy boots with a warm wool blend lining. The durable suede tote carries your essentials, while trendy heathered socks keep your feet snug. Finish with sterling silver pine tree stud earrings. A blend of festive fun and casual charm, all in one outfit!
Red Cardigan Outfit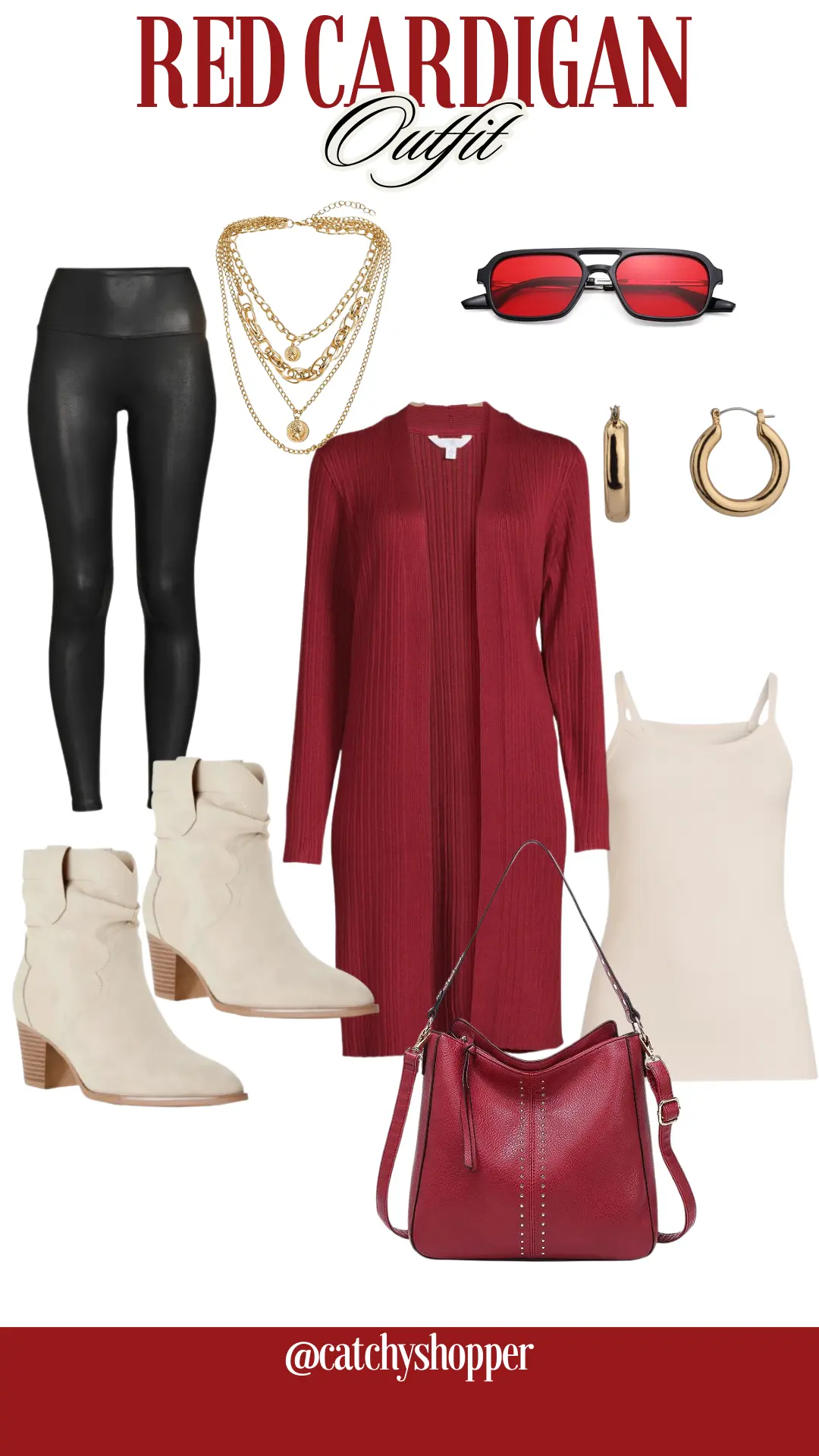 Dive into cozy chic with the Red Cardigan Outfit! Layer up with a textured rib cardigan that seamlessly complements the soft, rib-knit cami, perfect for both casual outings and workouts. Add some flair with the shiny faux leather leggings and pair them with the Western Slouch Boots, a blend of comfort and sophistication. Accessorize with gold medium thick hoop earrings and a 4-in-1 chunky gold necklace with coin elements. The vegan leather tote, adorned with a metal stud design, adds a stylish touch. Top off your look with retro 70s aviator sunglasses, lightweight and comfy. This outfit screams laid-back luxe for any day out!
Other Posts You May Like
Join our Facebook Group for daily unbeatable deals.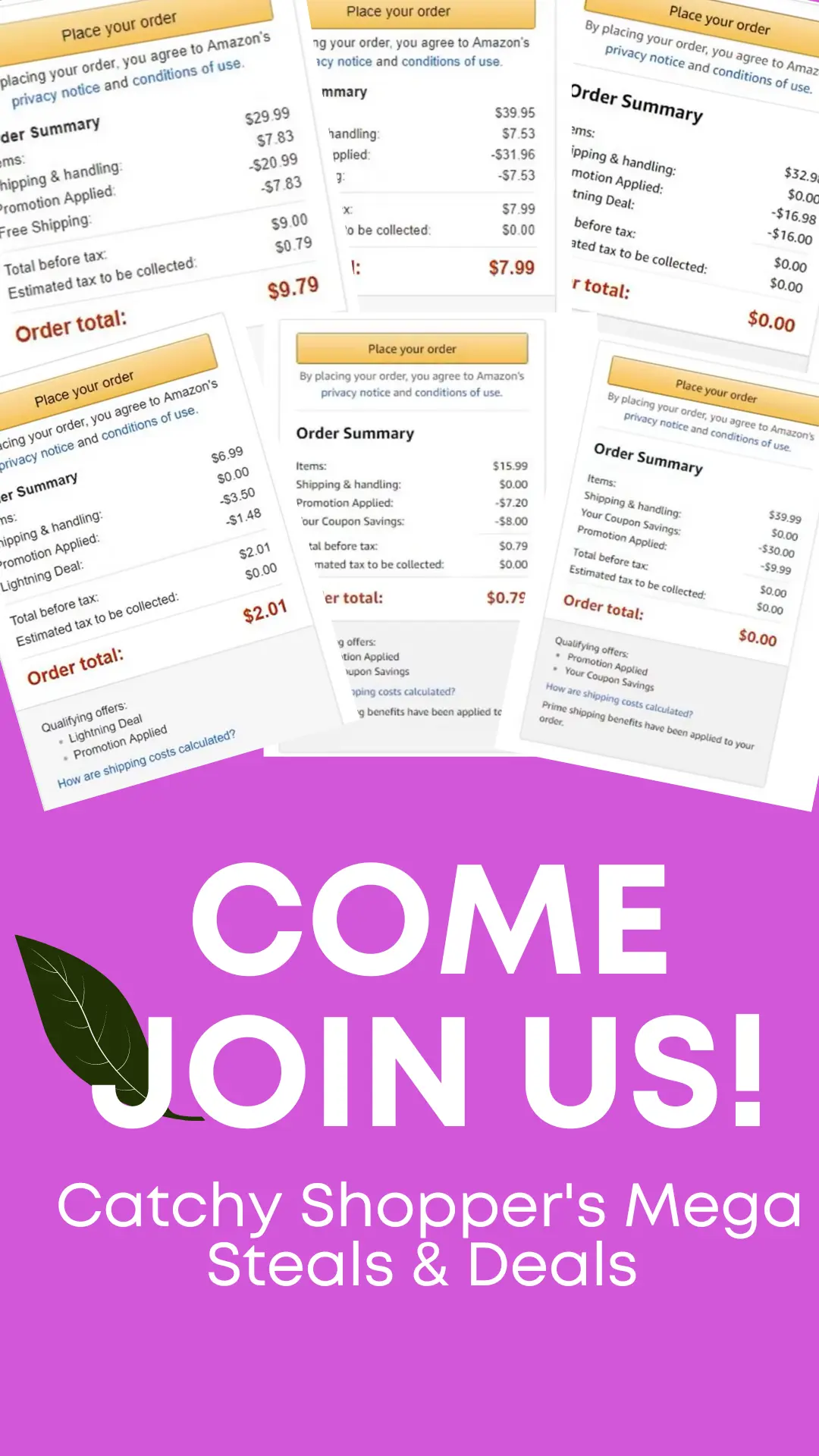 For more amazing fashion finds, check out the Daily Promos on the Latest Fashion Trends post.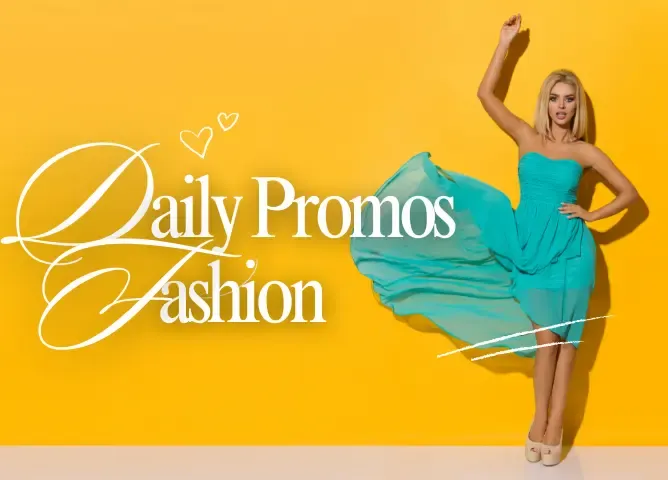 Comments