This post may contain affiliate links, please see our privacy policy for details.
After the resounding success of our previous features, 13 Pieces Of Clothing Will Up Your Fall Fashion Game and 19 Pieces Of Clothing That Will Keep You Cozy All Season Long, we're back to further elevate your style narrative. As autumn leaves cascade and temperatures drop, we've crafted some meticulously curated outfit inspirations to ensure you remain both chic and snug. From the timeless allure of plaid to the sophistication of neutrals, this guide promises not just warmth but also a heavy dose of style. So, if you're eager to step up your fashion game this season, let's dive right in!
What is a Shacket?
Ever found yourself torn between reaching for a shirt or a jacket? Enter the 'shacket'—a sartorial hybrid that seamlessly blends the casual elegance of a shirt with the cozy warmth of a jacket. A true testament to fashion's evolving versatility, the shacket is your answer to those in-between weather conundrums.
How to Wear a Shacket?
Wearing a shacket is all about balancing ease with edge. It's the perfect transitional piece. Whether you're throwing it over a delicate camisole or pairing it with your favorite jeans, the shacket adds an effortless layer to any ensemble. Remember, it's adaptable—wear it buttoned up as a top or leave it open for a more relaxed, laid-back vibe.
How to Style a Shacket?
Styling a shacket offers a world of possibilities. Want to exude a boho charm? Pair it with a flowy maxi dress and ankle boots. Looking for something more street-chic? Try it over a graphic tee, distressed denim, and some statement sneakers. With its unique blend of form and function, the shacket acts as a canvas, allowing you to paint your style story.
5 Stylish Shacket Outfit Ideas
If you're eager to embrace this trend, you're in for a treat! Dive into our curated guide of "5 Stylish Shacket Outfit Ideas" and discover how to rock this hybrid garment with panache.
Plaid Shacket Outfit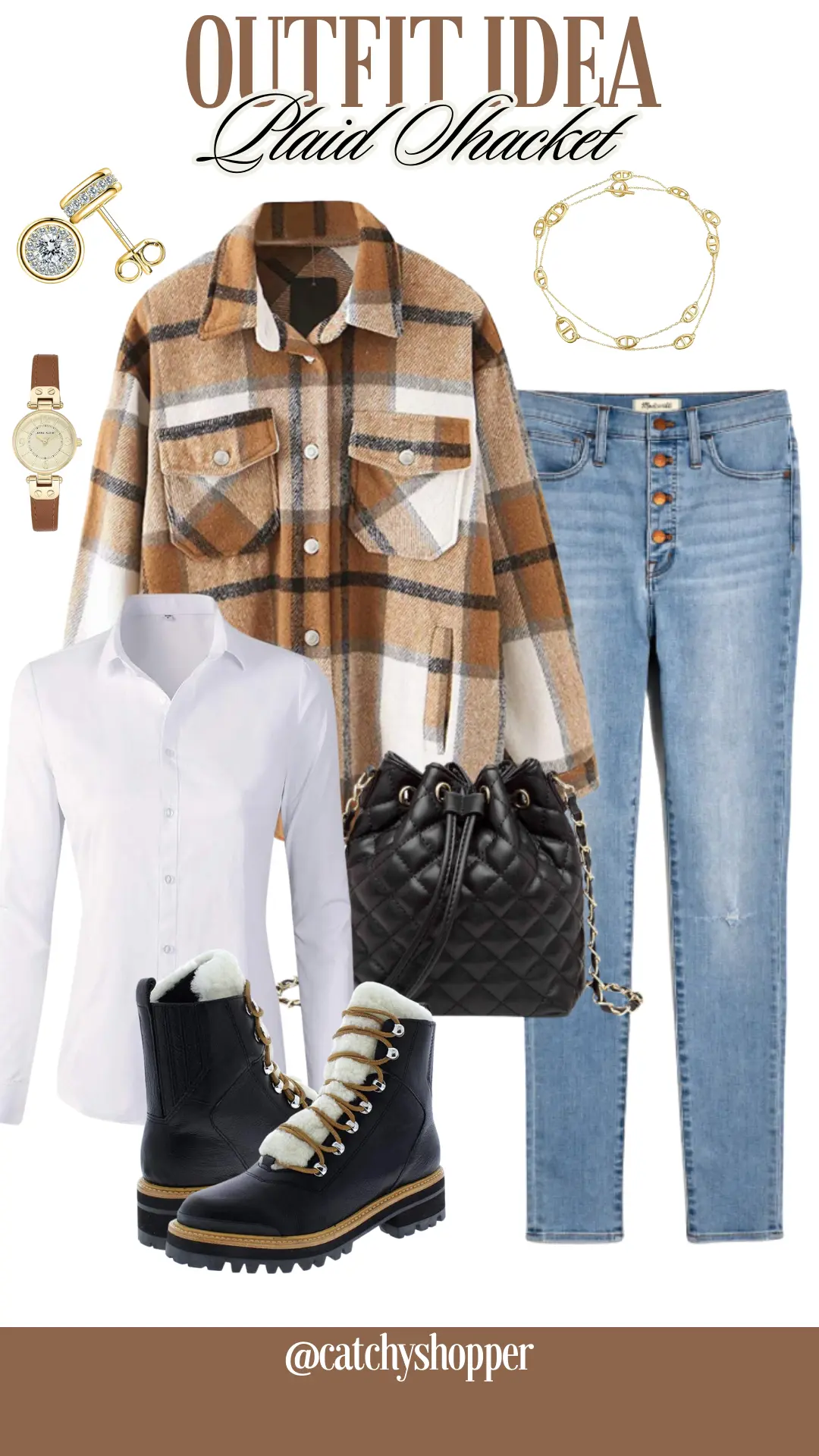 Embrace classic elegance by tucking a crisp white button-down shirt into blue high-waisted skinny jeans. Layer it with a deep-hued oversized plaid shacket to add a touch of rustic charm. Complete the ensemble with ankle booties, layered gold necklaces, and a versatile leather bag for a look that's effortlessly chic.
Beige Shacket Outfit
For a harmonious blend of warmth and style, don a soft, lightweight top in taupe or cream. Pair it with leather leggings, and drape yourself in a beige shacket to tie the look together. Slip into ballet flats, accessorize with chunky hoop earrings, and carry a handbag to exude understated elegance.
Leather Shacket Outfit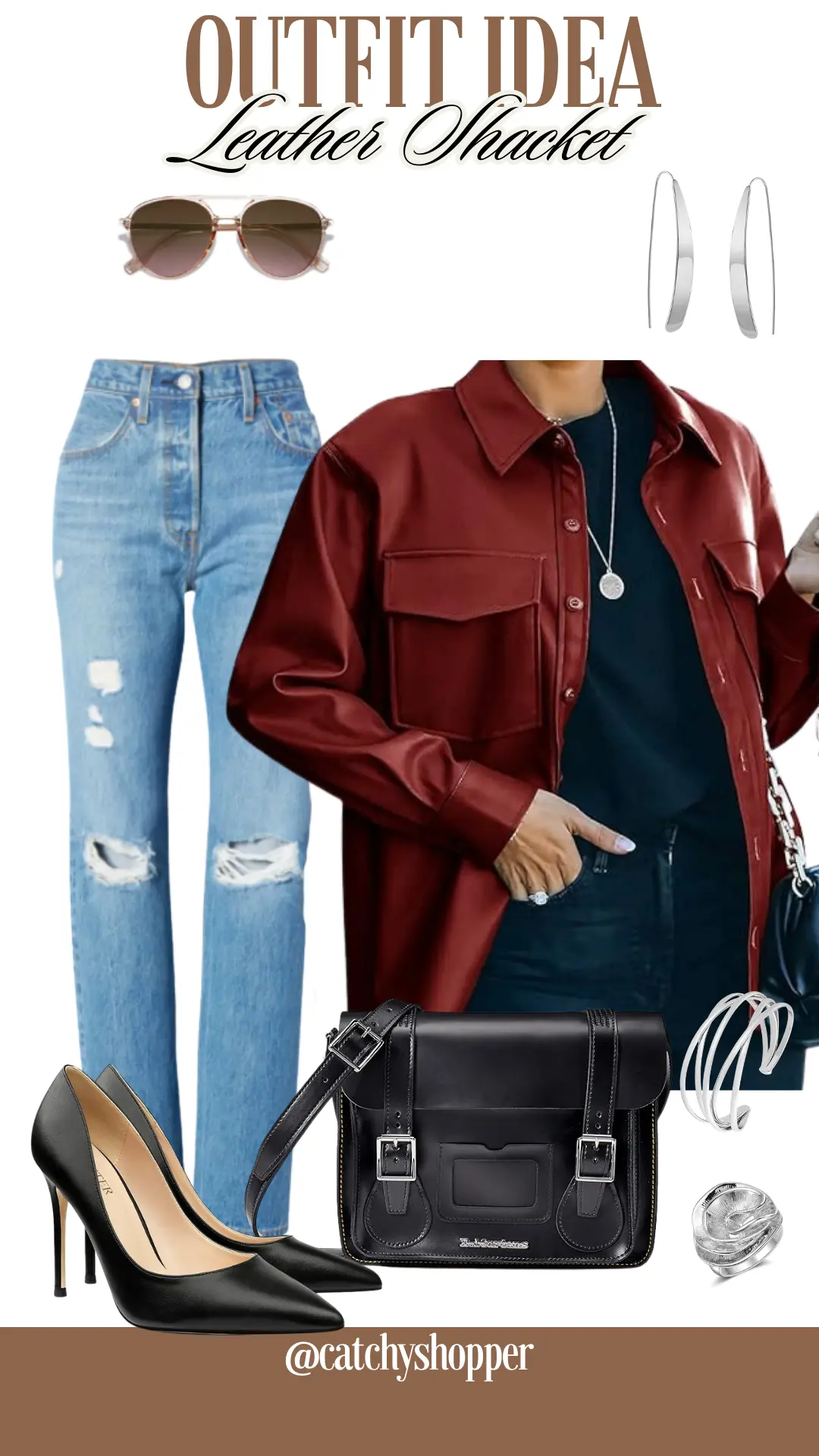 Unleash your inner rockstar by pairing a luxurious black or burgundy satin camisole with straight-leg dark wash denim. Top it off with a statement-making leather shacket. Elevate the ensemble with black stiletto heels, drop earrings, and a sleek black clutch, making you the epitome of edgy sophistication.
Black Shacket Outfit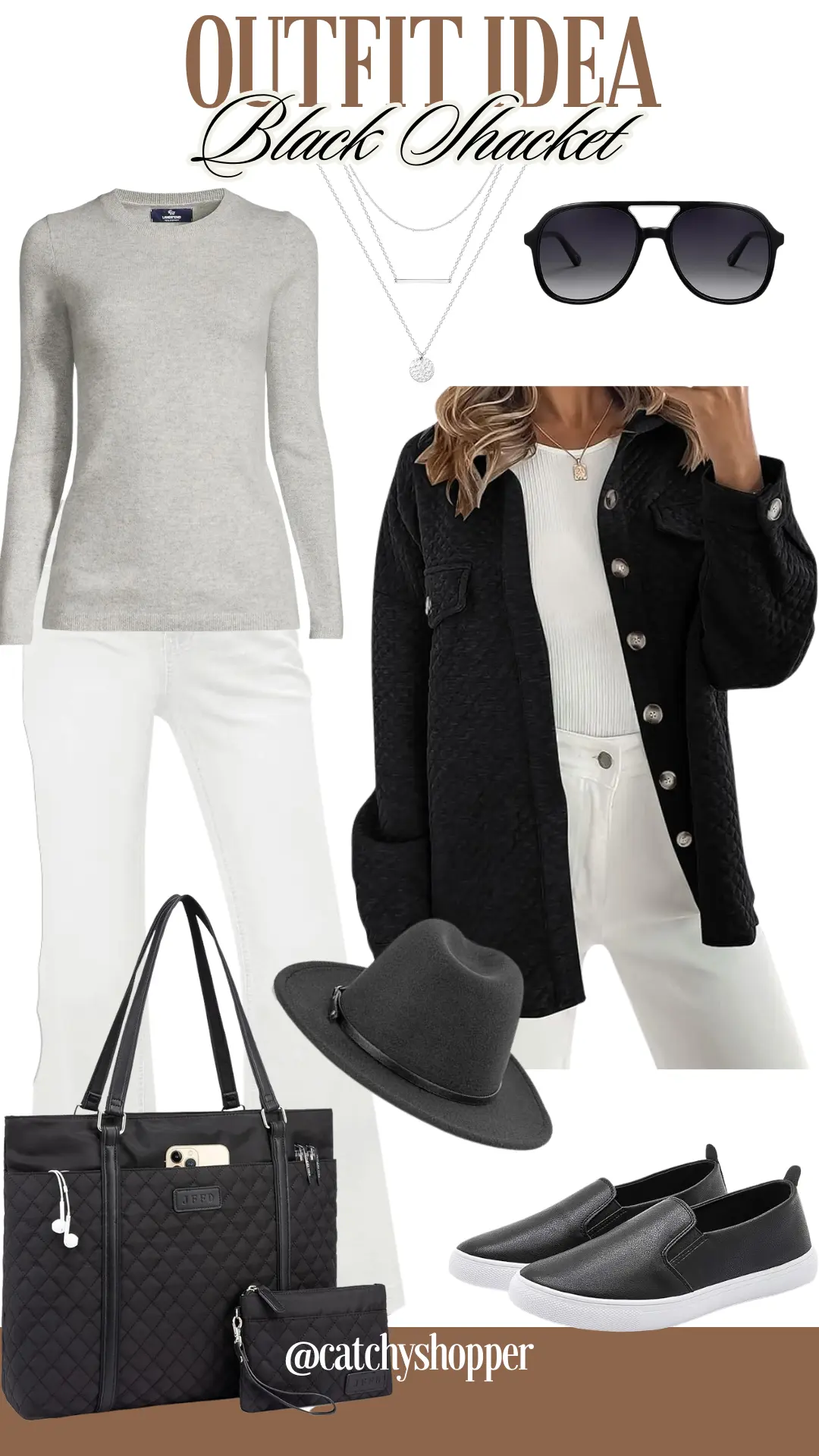 Dive into monochromatic magic by wrapping yourself in a light gray cashmere sweater and pairing it with pristine white wide-leg trousers. Introduce contrast with a button-detailed black shacket. Ground the outfit with black and white slip-on sneakers or mules, and accessorize with a black wide-brim hat and silver necklaces for a look that's both relaxed and refined.
White Shacket Outfit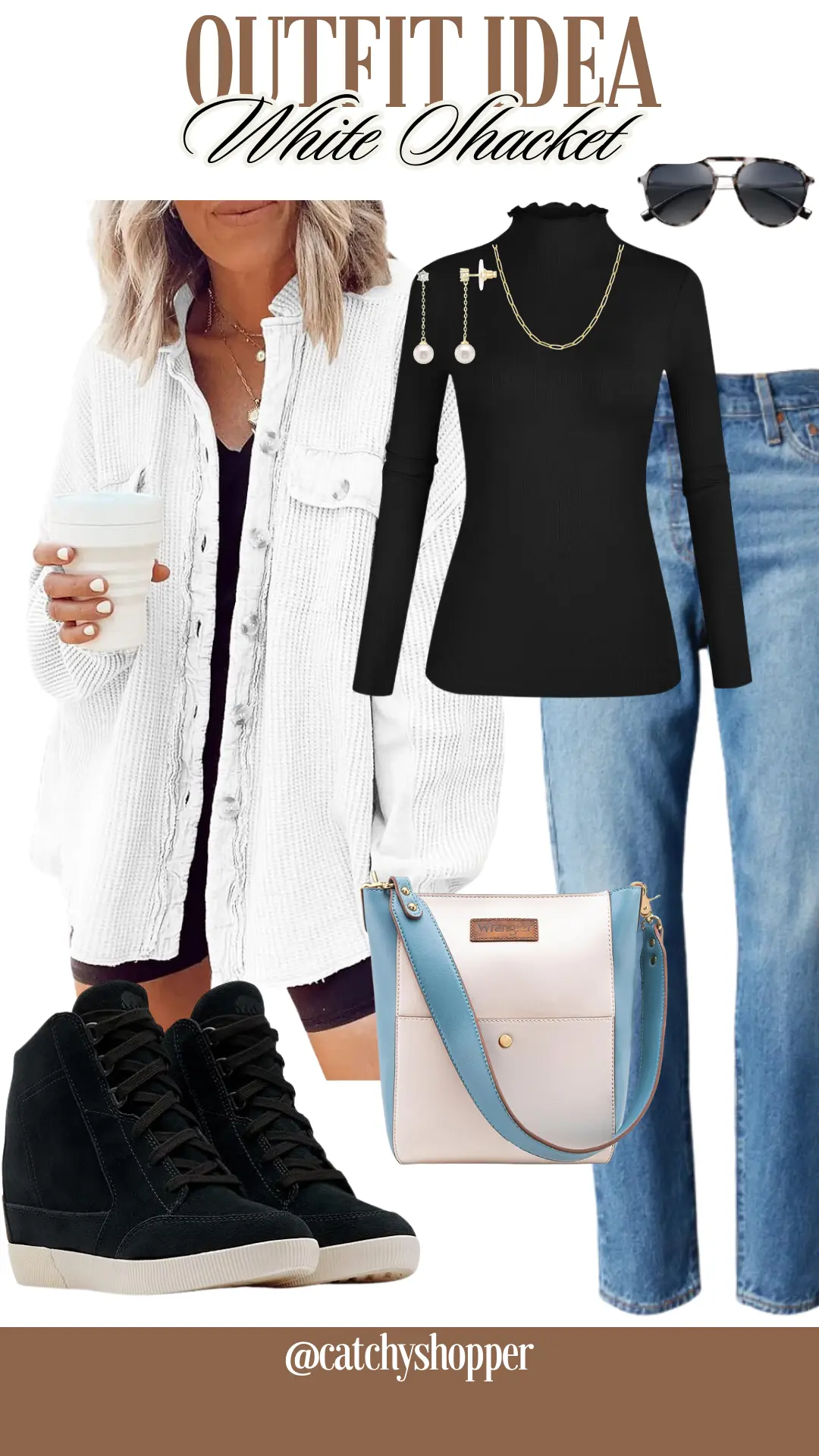 Welcome this season anytime with a top adorned with delicate lace or ruffles. Team it with light blue mom jeans and cover up with a crisp white shacket. Step into wedge boots, dangle pearl earrings, and carry a pastel satchel to capture the essence of breezy elegance.
Other Posts You May Like
Join our Facebook Group for daily unbeatable deals.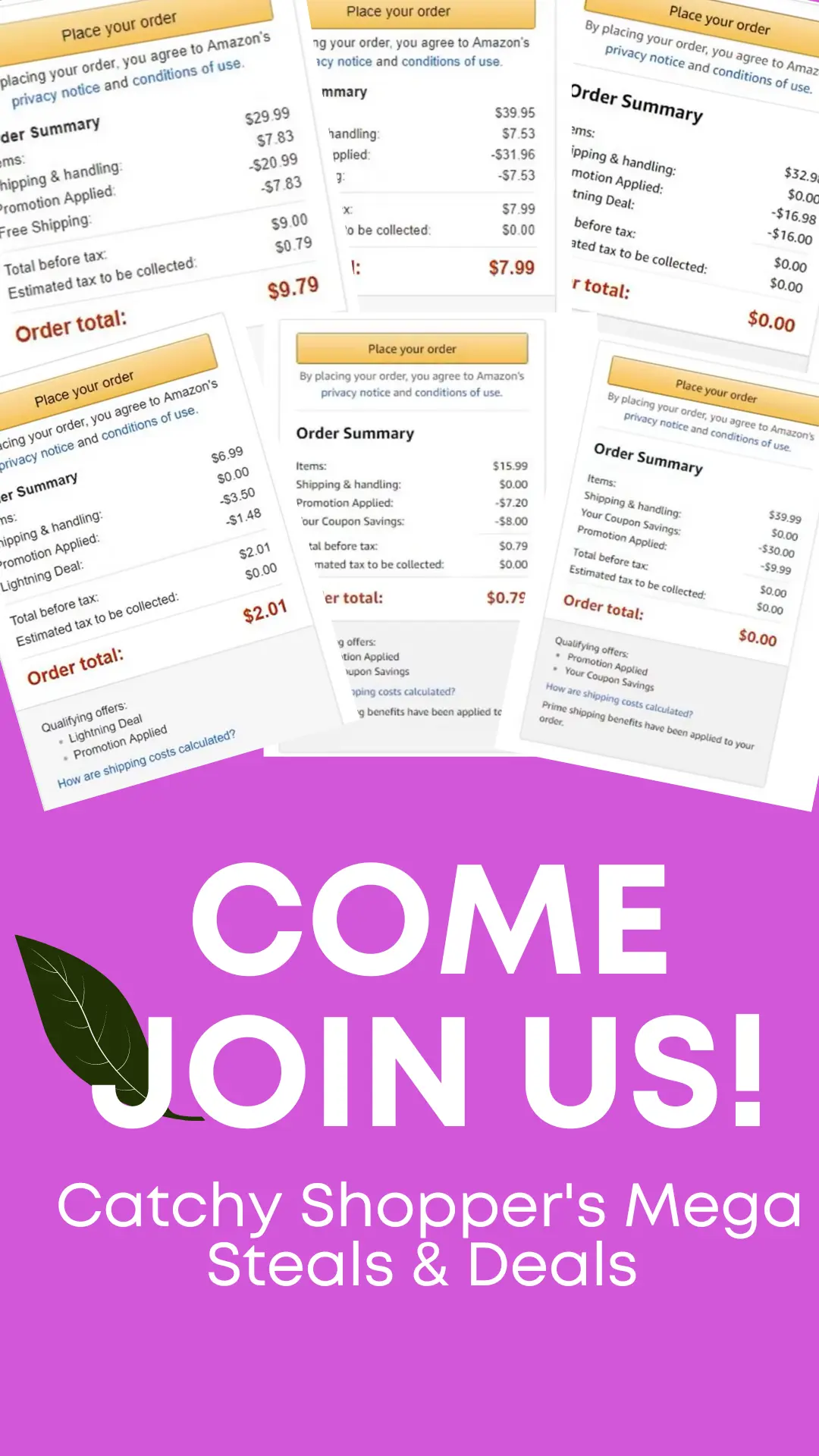 For more amazing fashion finds, check out the Daily Promos on the Latest Fashion Trends post.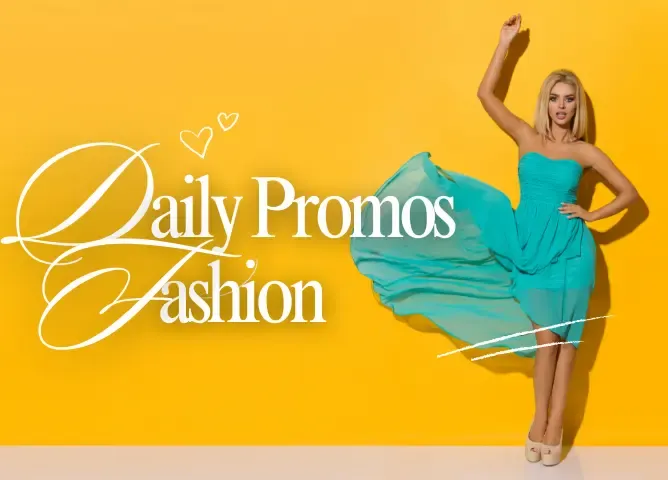 Comments