This post may contain affiliate links, please see our privacy policy for details.
Fall is upon us, and with the golden leaves comes the perfect opportunity to refresh your wardrobe and capture those beautiful family moments. In our last post, we dived into the versatile world of "Shackets" with 5 Must-Try Shacket Outfit Ideas for Fall Fashion. This time, we're elevating the autumn fashion game even further with a curated list of 10 fall dresses that are not only stunning but also on incredible sale deals! Whether you're looking for something whimsical, elegant, or chic, these dresses are tailored to various fashion styles, ensuring there's something for every woman. So grab your pumpkin spice latte, get cozy, and let's explore these fabulous finds together!
Polka Dot Tiered Tunic Dress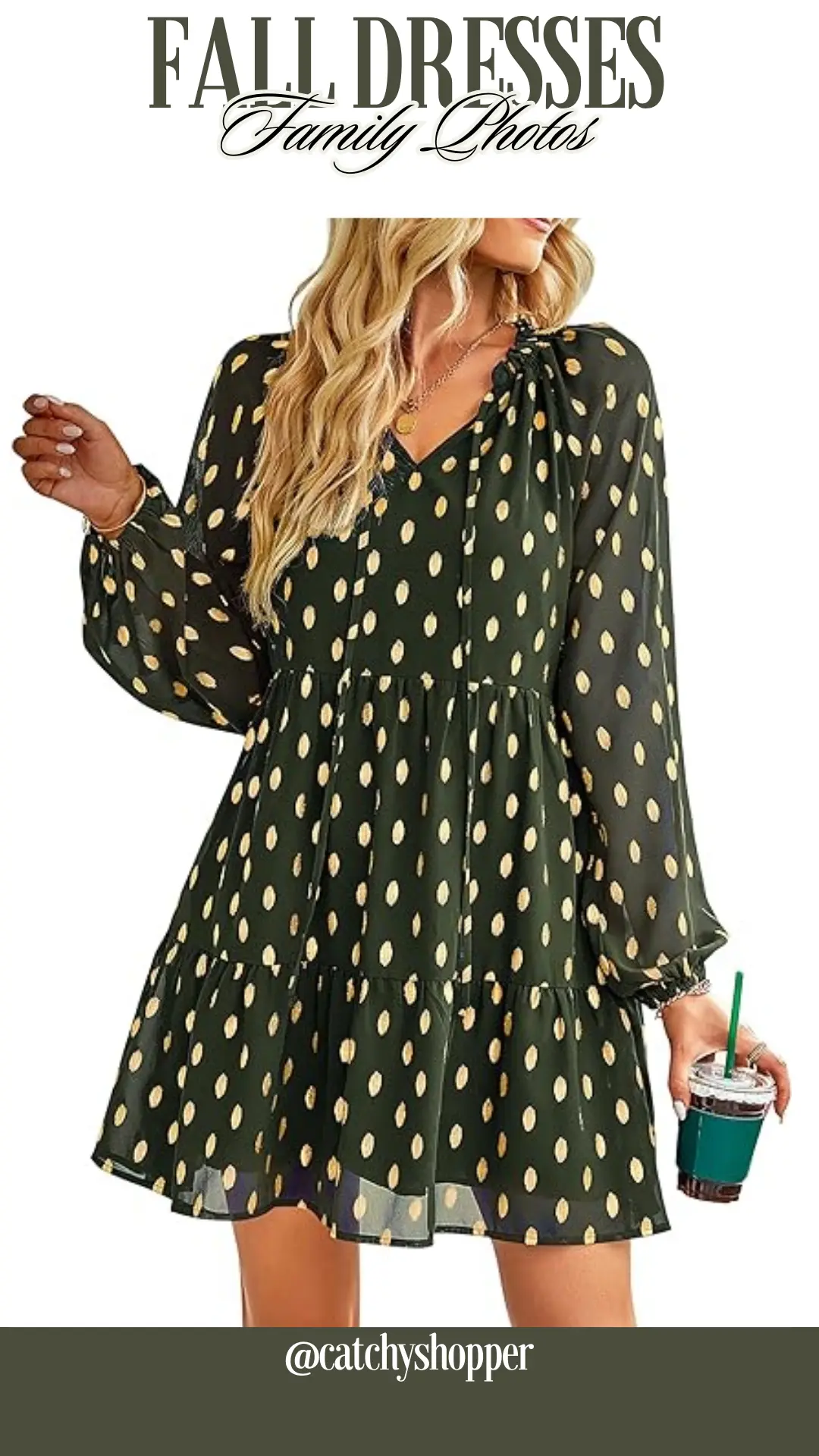 For the playful and bohemian at heart, this polka dot tiered tunic dress brings a touch of whimsy to any fall family photo. The soft and lightweight fabric ensures you're comfortable as you capture those cherished moments. With a 30% discount using Code: 30JSTF97 at checkout (valid until 10/28/2023), it's the perfect time to add this charming piece to your wardrobe.
Smocked Tiered Long Sleeve Mini Dress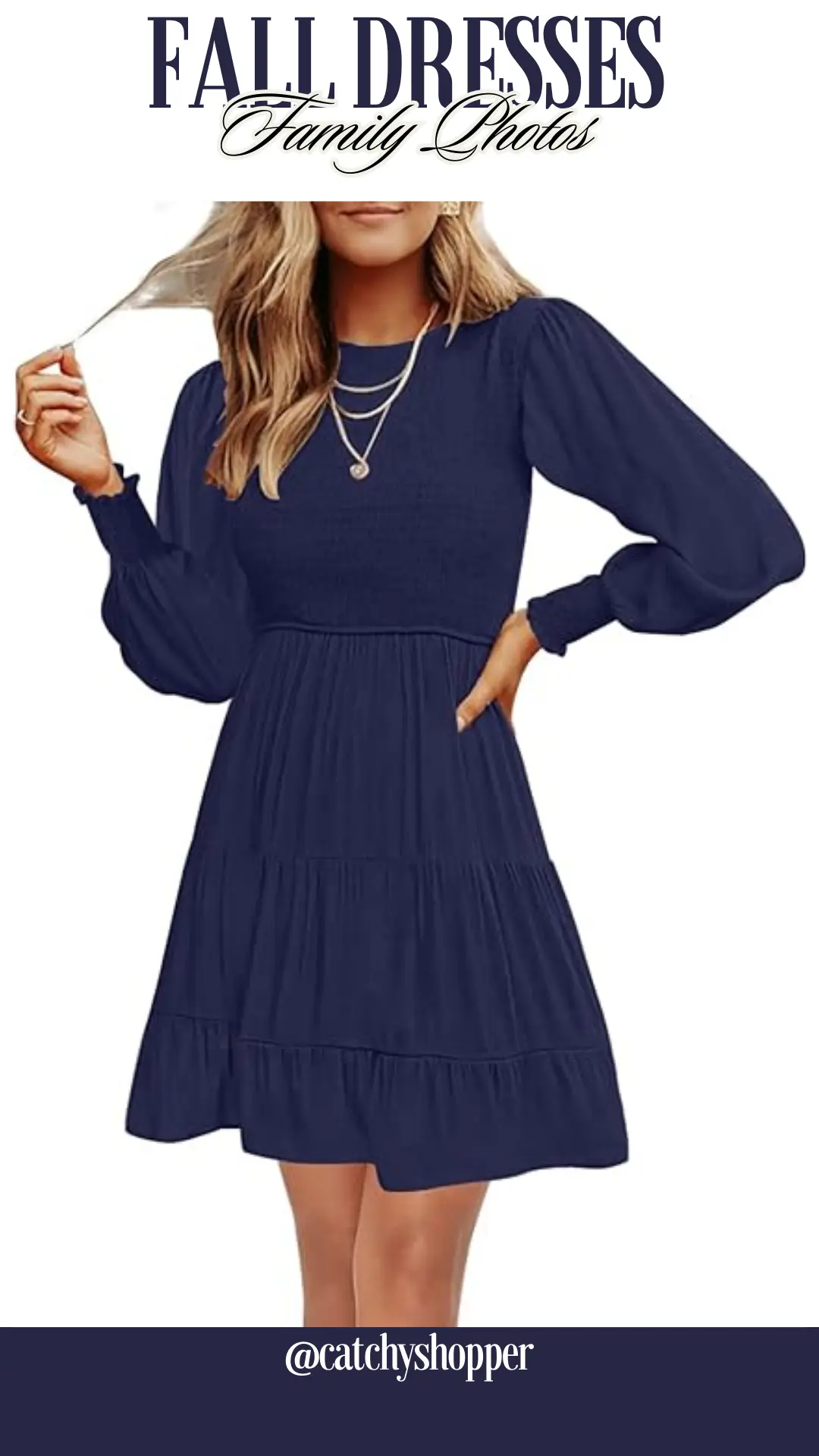 Embrace your feminine side with this delightful smocked tiered long-sleeve mini dress, currently at 40% off + an additional 27% coupon with Code: 401PGZCJ (valid until 10/28/2023). The ruched bodice and smocked cuffs add a touch of romance, while the flowy A-line silhouette ensures a flattering fit for all. This dress is perfect for the trendy and chic woman.
Plaid and Buffalo Dress
For those who adore classic patterns with a modern twist, this plaid and buffalo dress is a dream come true. Enjoy 40% off with Code: 40YJJHLD until 10/27/2023. The casual swing and loose fit make it a comfortable choice for a day of family fun, while the A-line silhouette and above-the-knee length add a touch of sophistication. Ideal for the timeless and elegant woman.
Ruched Mesh Cocktail Dress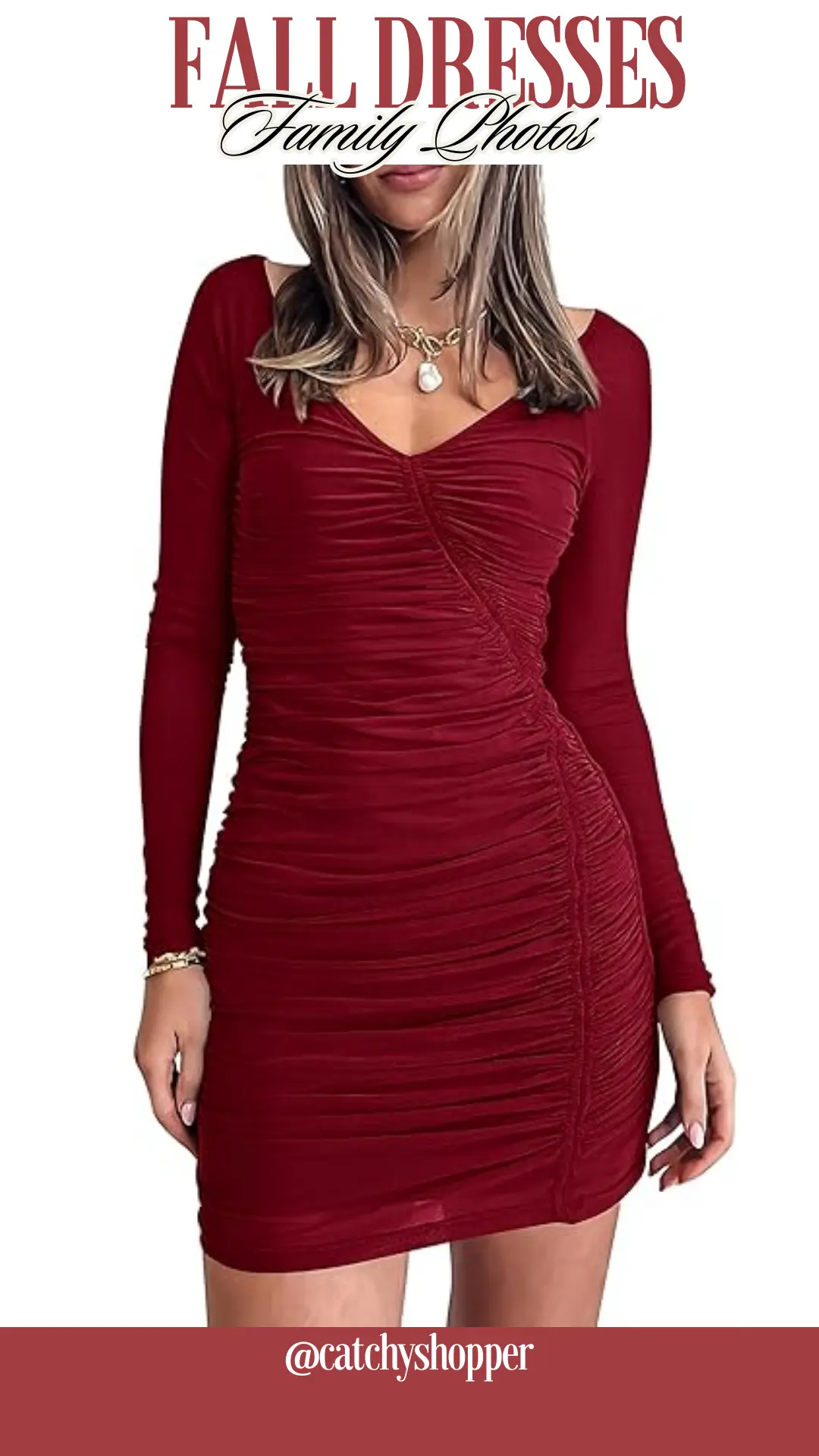 Elevate your family photo with this stunning ruched mesh cocktail dress. With a 40% discount and an additional 10% off coupon using Code: 403LYG38 (valid until 10/29/2023), it's a steal for the glamorous and sophisticated woman. The flattering V-neckline and ruched detailing create a slimming effect, ensuring you look and feel your best.
Bodycon Midi Dress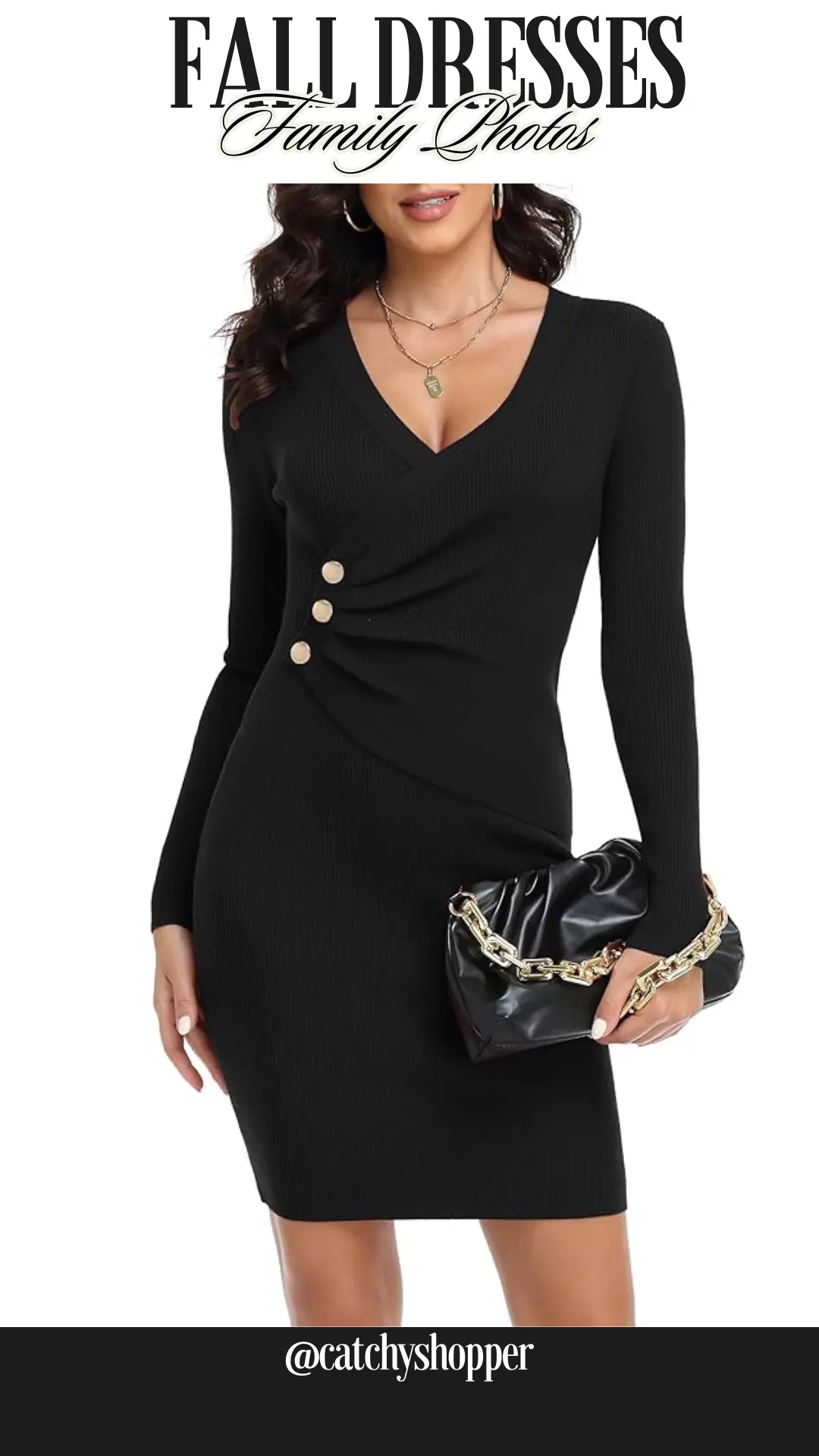 For the bold and confident woman, this bodycon midi dress with cute side button detailing is a perfect choice. Currently at a whopping 65% off with Code: 65VMZWLC (valid until 10/31/2023), this dress hugs your curves in all the right places, while the V-neck and long sleeves add a touch of elegance.
Smocked Long Sleeve Mini Dress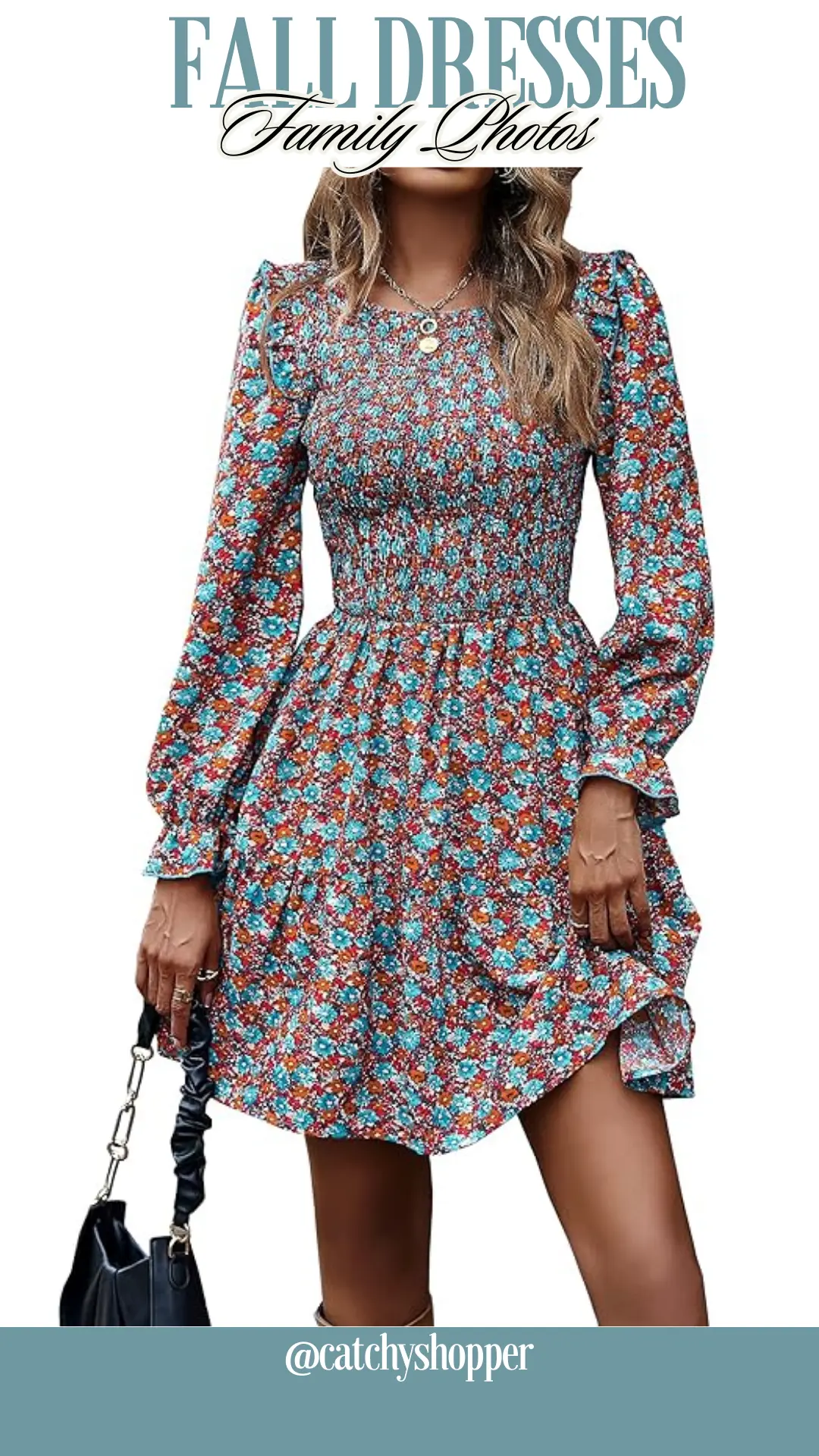 Embrace your bohemian spirit with this smocked long-sleeve mini dress, a steal at 30% off + an extra 5% coupon, at checkout with Code: 302D1IT2 (valid until 10/29/2023). The floral print and strawberry details add a playful touch, while the flowy silhouette ensures comfort. Perfect for the free-spirited and romantic woman.
Tunic Sweater Dress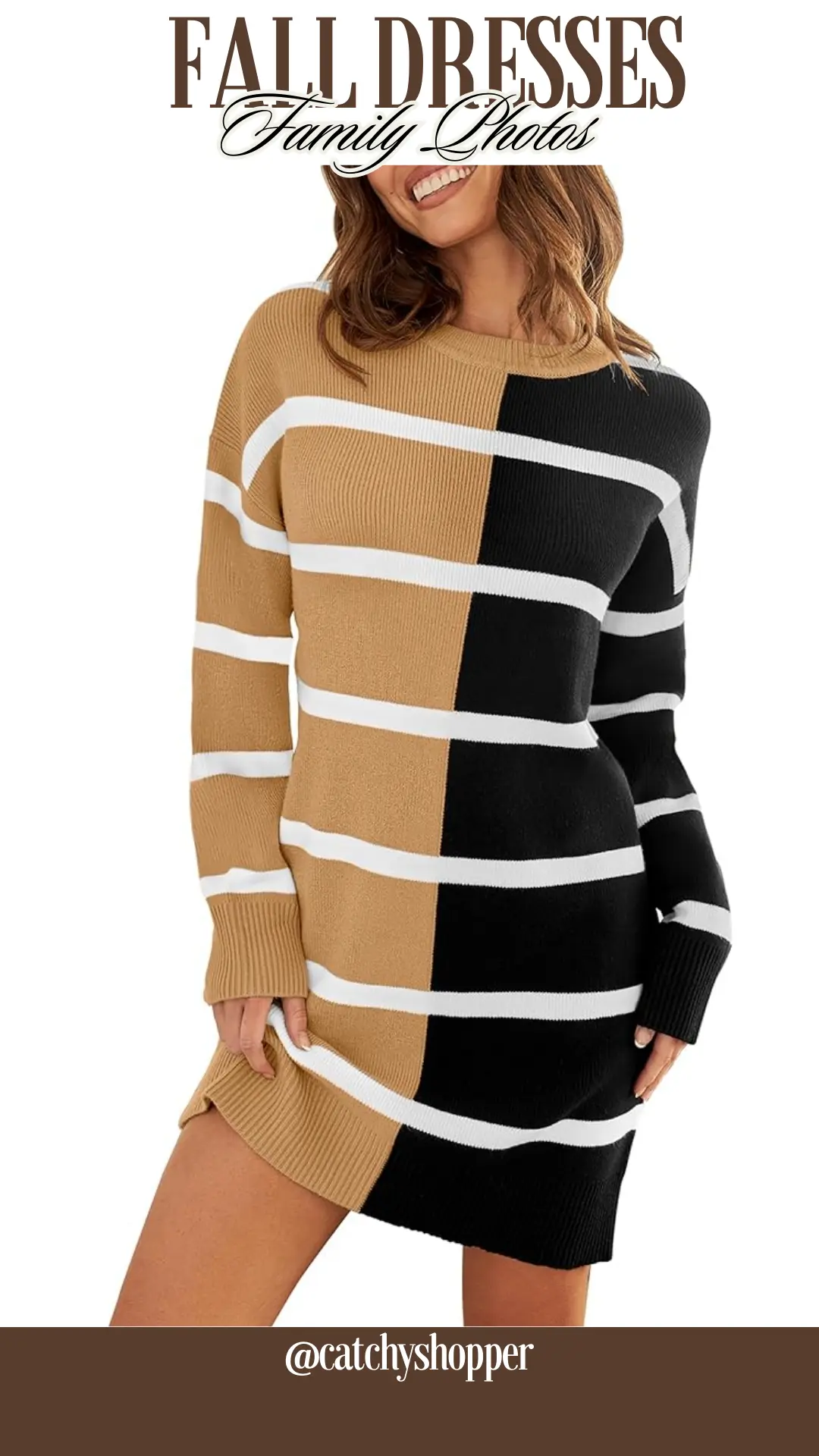 For the casual and laid-back woman, this Zesica tunic sweater dress is a must-have. Enjoy 35% off + an additional 10% coupon with Code: 357Q5RPC until 10/28/2023. The color block design and soft fabric ensure both style and comfort, making it perfect for a family photo session.
Boho Maxi Dress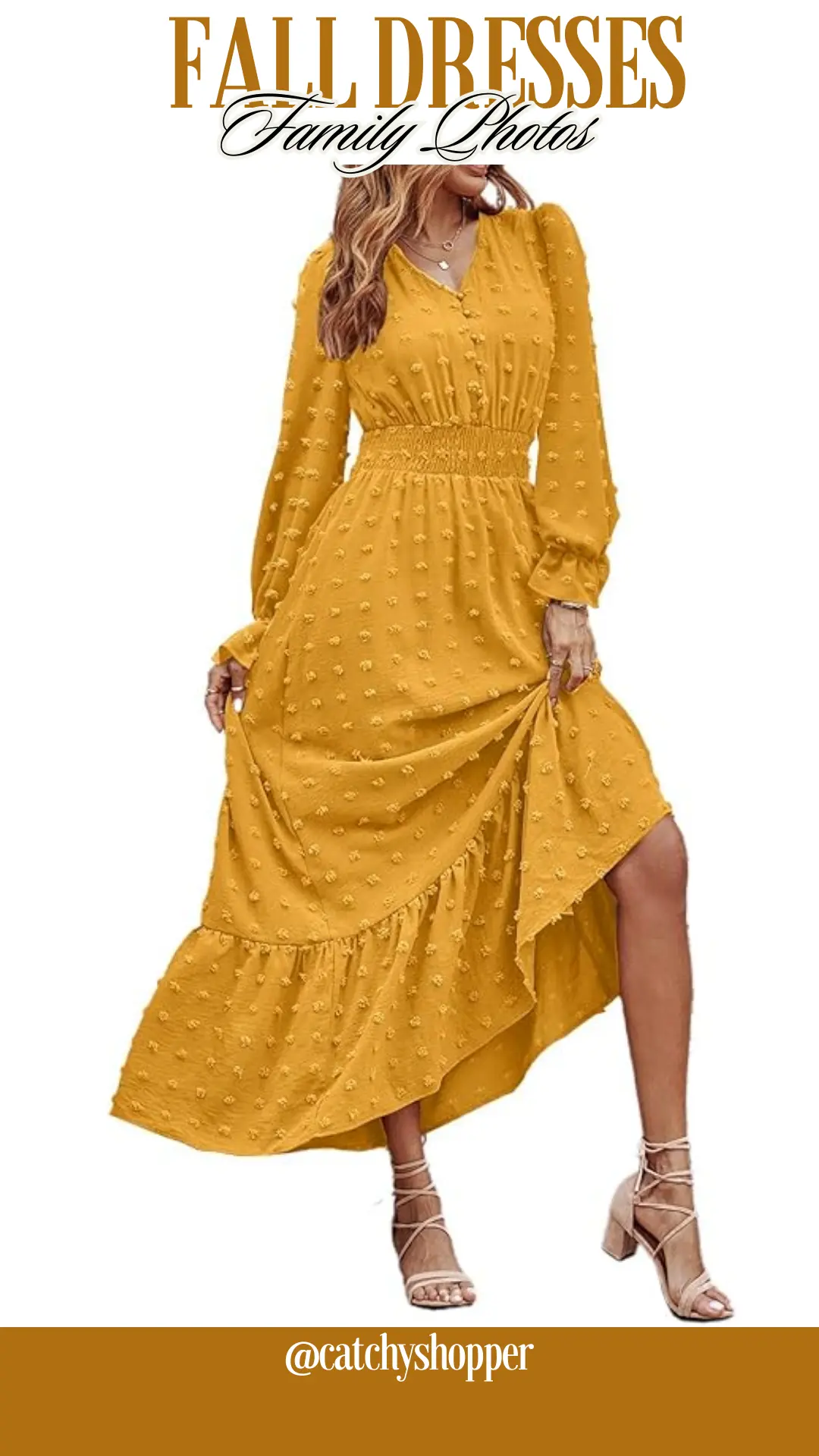 For the effortlessly chic and feminine woman, this boho maxi dress is a dream come true. The V-neck, Swiss dots, and shirred waist create a flattering silhouette, ensuring you look as good as you feel.
Polka Dot Midi Dress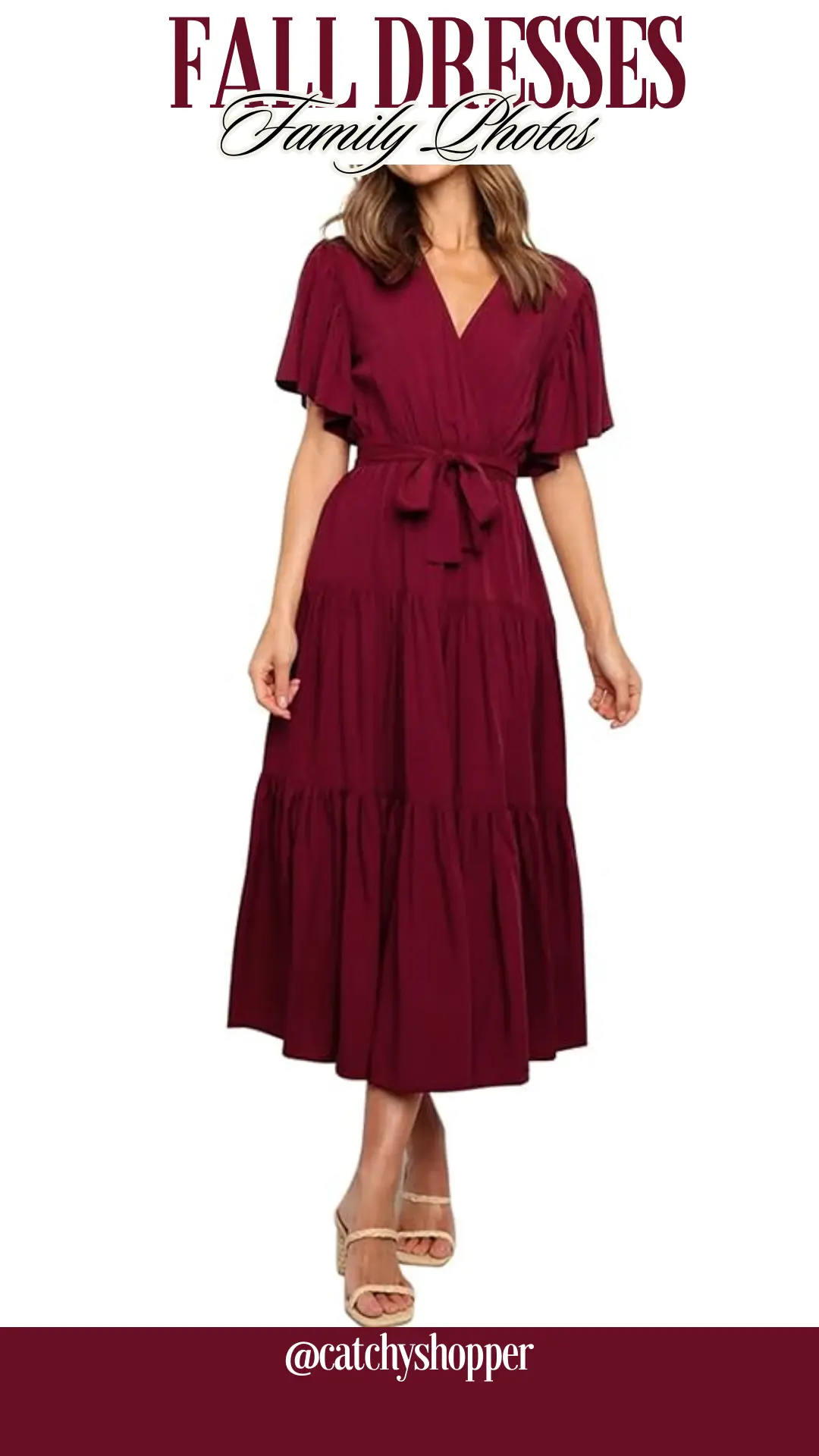 This polka dot casual flowy midi dress is perfect for the woman who loves a classic style with a playful twist. The wrap style and ruffle skirt add a flirty touch, while the detachable waist tie ensures a flattering fit.
Flounce Sleeve A-Line Long Dress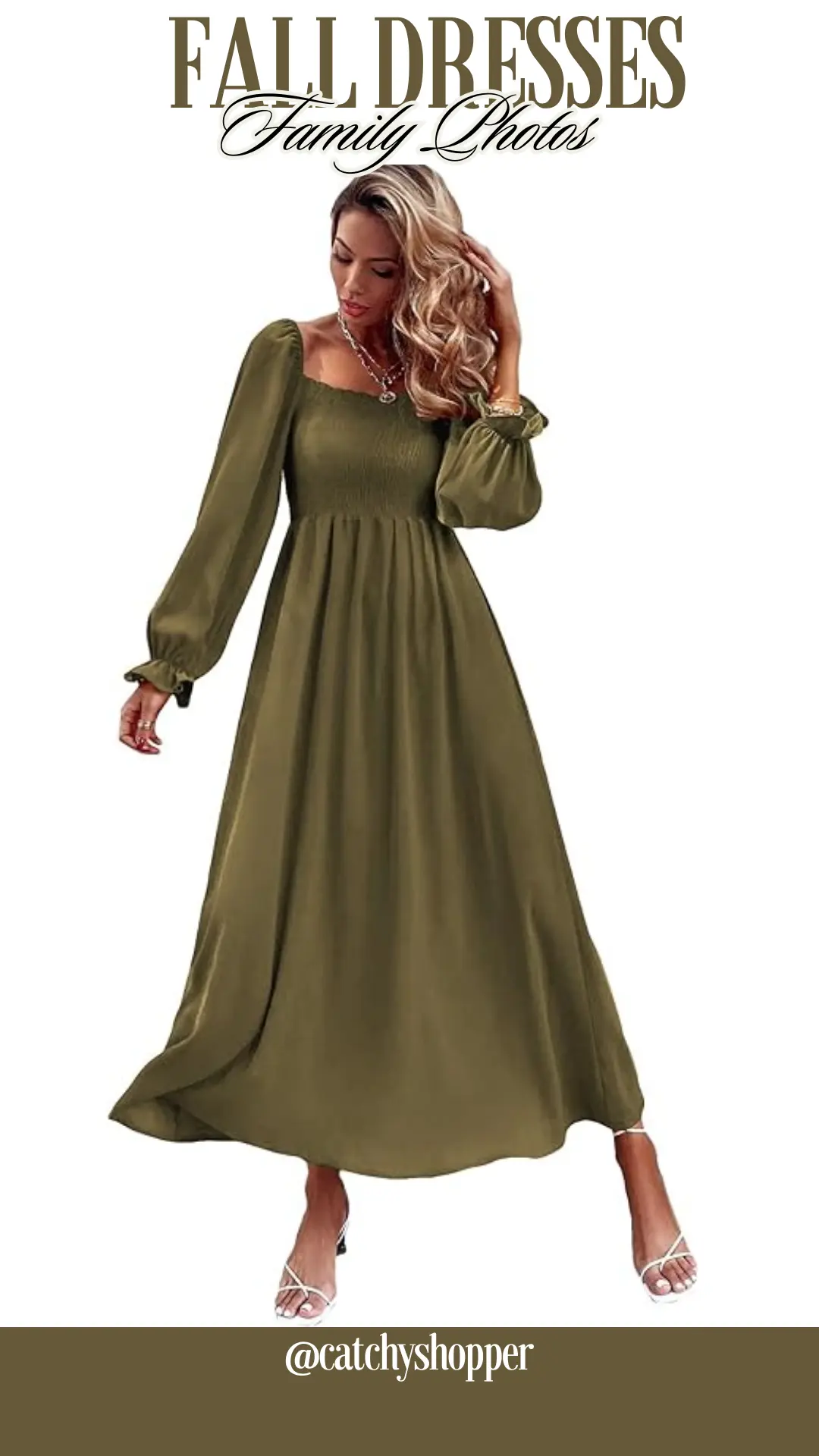 For the romantic and dreamy woman, this flounce sleeve A-line long dress is a perfect choice. The ditsy floral print and square neck add a touch of whimsy, making it ideal for a fall family photo session.
Other Posts You May Like
Join our Facebook Group for daily unbeatable deals.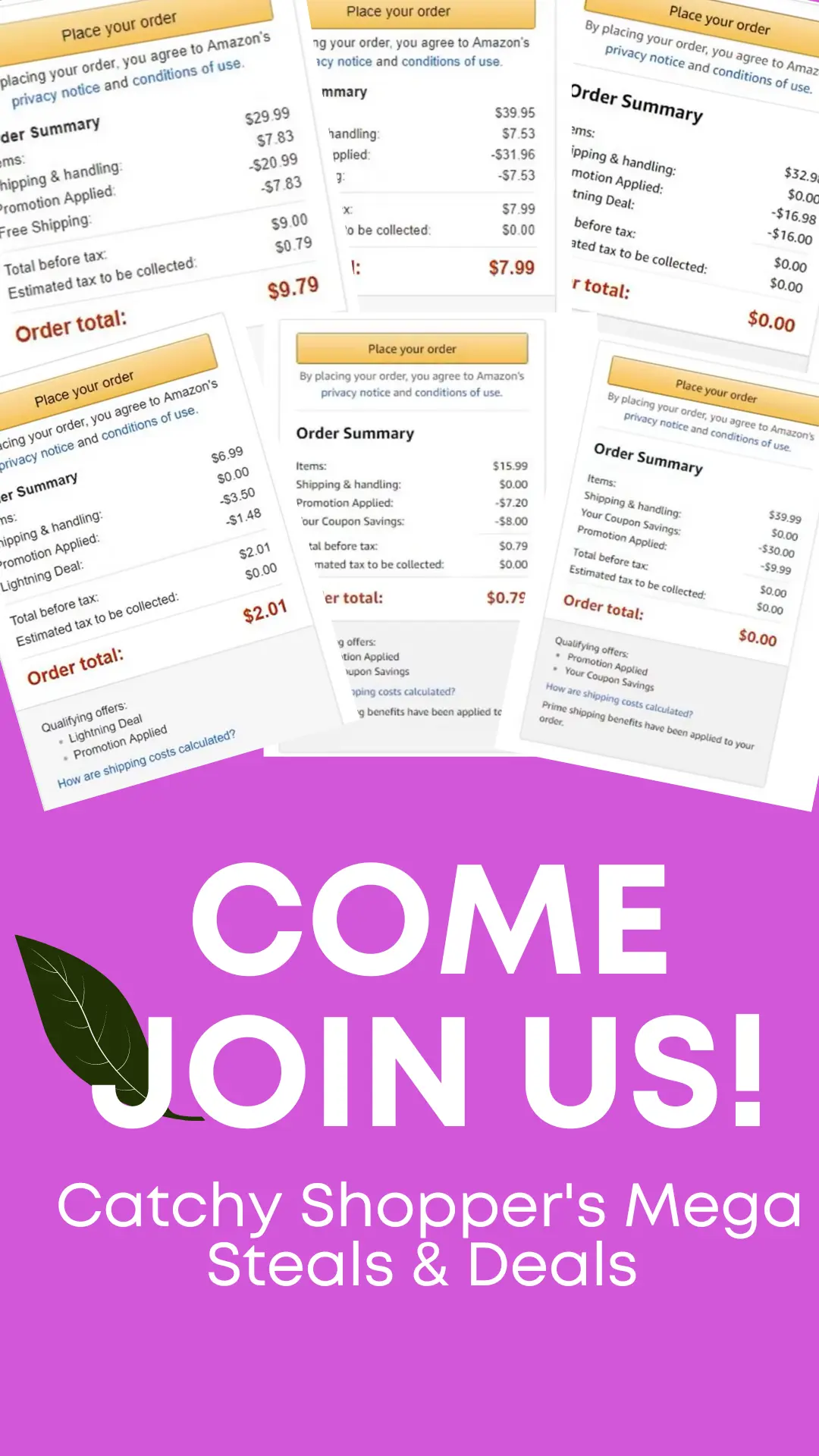 For more amazing fashion finds, check out the Daily Promos on the Latest Fashion Trends post.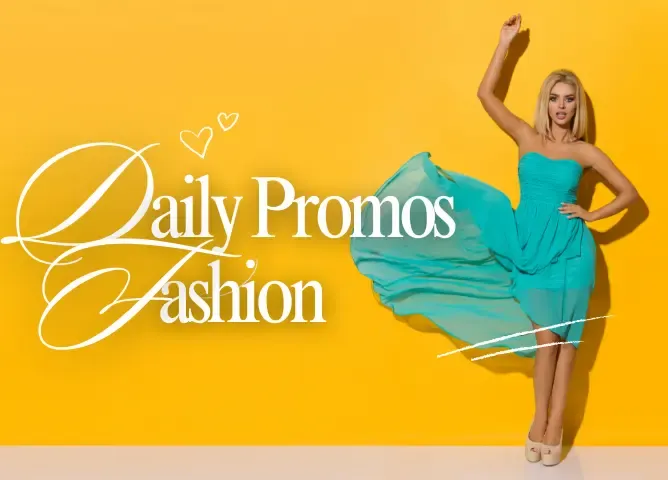 Comments