This post may contain affiliate links, please see our privacy policy for details.
Get ready to rock out in style at music festivals this season! Dressing up is just as important as the performances themselves. That's why we've gathered the coolest festival-ready outfits to help you stand out in the crowd. Whether you're into tie-dye jumpsuits or sparkling sequins, we've got you covered. Keep scrolling for some fun and flirty fashion inspo for your upcoming festival adventures.
Key Trends in Festival Fashion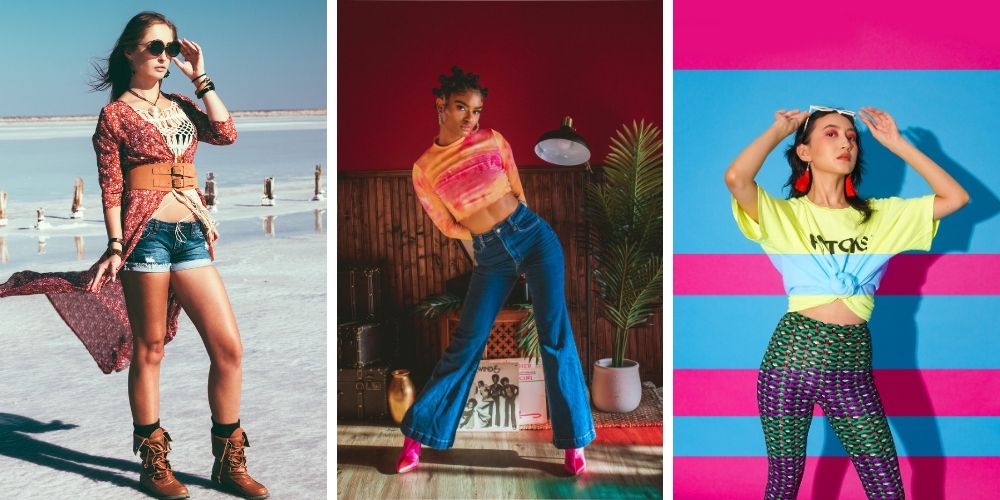 As the festival season approaches, it's time to immerse ourselves in the exciting world of music, art, and self-expression. Festival fashion has become an integral part of the experience, allowing us to showcase our creativity and embrace a carefree spirit. In this post, we'll explore the top three dominating trends in festival wear: Bohemian Chic, Vintage-Inspired, and Bold and Colorful. Get ready to rock those music festival outfits like a fashion pro!
Bohemian Chic
The Bohemian Chic trend embodies a whimsical, free-spirited vibe that is perfect for the festival atmosphere. Flowy dresses, fringed vests, and floppy hats are the key components of this trend. Opt for earthy tones, such as warm browns, deep oranges, and olive greens, to capture the essence of boho style. For a touch of romance, floral prints, and lace detailing add a feminine touch.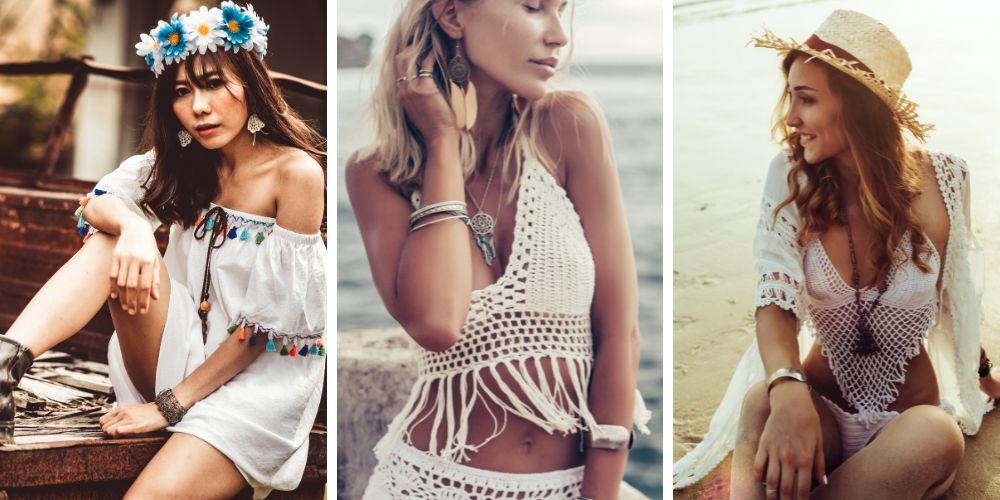 Styling Tips: Experiment with layering by pairing a flowy maxi dress with a fringed vest or adding a wide-brimmed floppy hat to elevate your outfit. Accessorize with statement jewelry, like layered necklaces and stacked bracelets, to complete the bohemian look. Take inspiration from celebrity boho babes like Vanessa Hudgens, who has flawlessly embraced this trend at music festivals.
Vintage-Inspired
The Vintage-Inspired trend takes us back to the fashion eras of the past, adding a touch of nostalgia to festival wear. Crop tops, high-waisted shorts, and bandanas are key pieces for creating a retro vibe. Play with bold patterns, like polka dots and stripes, and embrace vibrant colors that evoke the spirit of the '60s and '70s.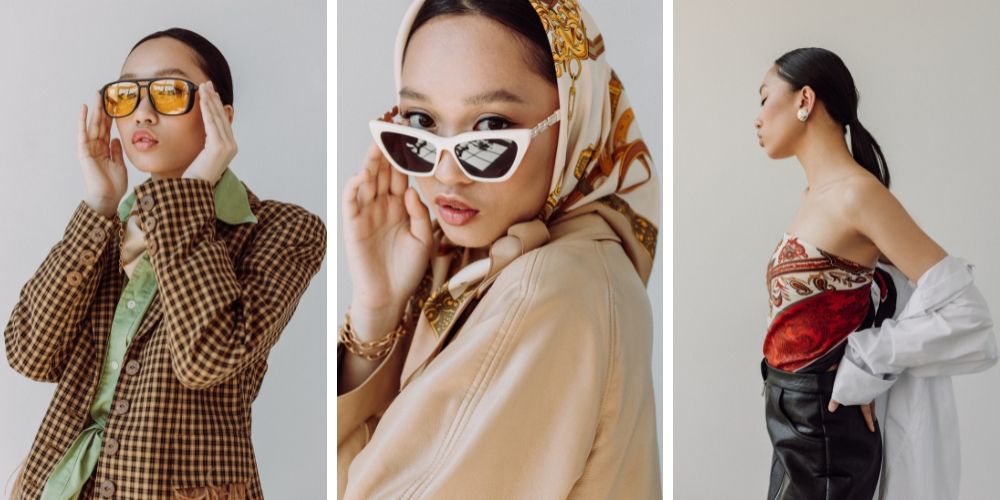 Styling Tips: Combine a crop top with high-waisted denim shorts for a classic vintage look, or experiment with a jumpsuit in a retro print for a statement outfit. Accessorize with cat-eye sunglasses, chunky belts, and platform shoes to enhance the retro appeal. Take cues from style icon Taylor Swift, who has been spotted rocking vintage-inspired ensembles at various music festivals.
Bold and Colorful
If you want to make a statement and turn heads at the festival, the Bold and Colorful trend is for you. Neon colors, metallic accents, and statement accessories take center stage in this vibrant style. Experiment with fishnet tights, oversized shirts, and pants rompers to create bold and dynamic outfits.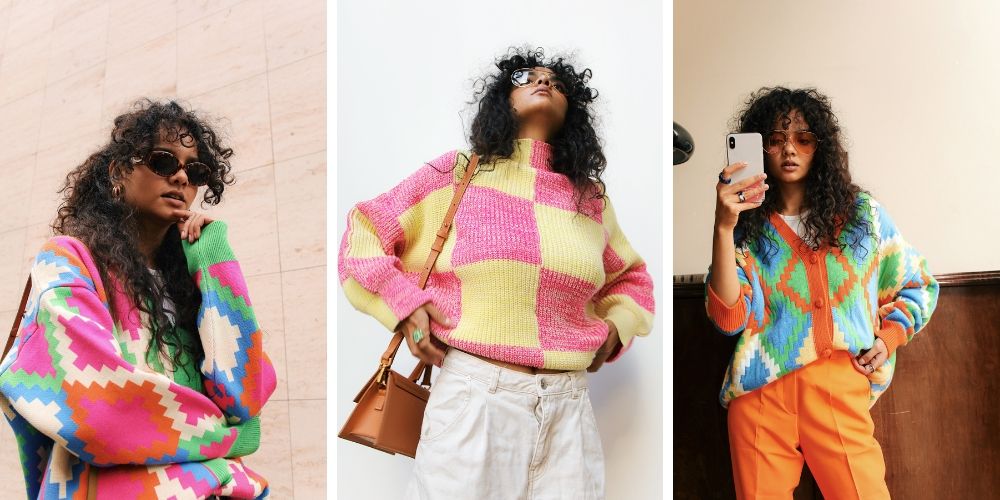 Styling Tips: Incorporate neon colors into your outfit through tops, skirts, or accessories like statement earrings or sunglasses. Mix and match metallic pieces, such as a silver jacket or gold shoes, to add a touch of glamour. Don't be afraid to layer oversized shirts over your festival attire for a cool, effortless look. Look to style mavens like Rihanna, known for her daring fashion choices, as your inspiration for this trend.
Choosing the Right Outfit for the Festival
Consider the Weather and Venue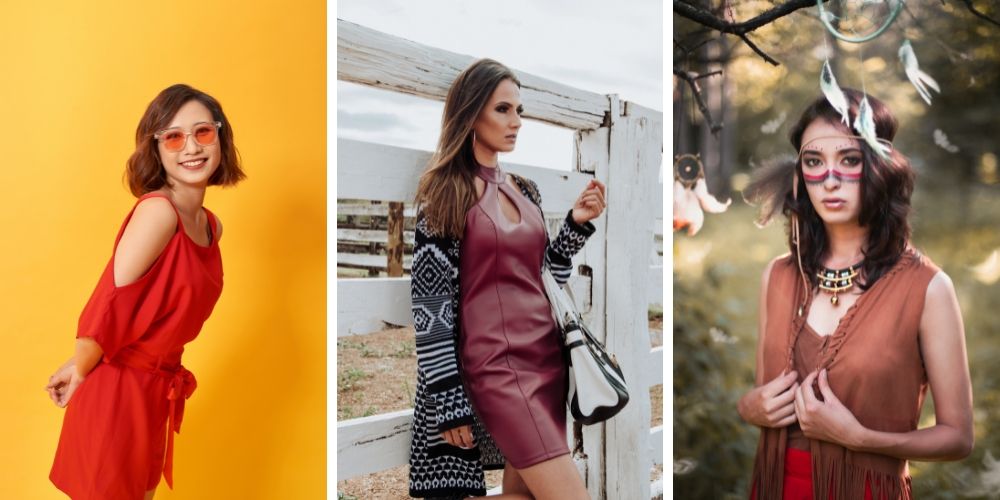 Before diving into the world of festival fashion, it's crucial to consider the weather and venue of the event. If you're attending an outdoor festival during the summer, opt for lightweight and breathable fabrics like cotton or linen to keep cool.
For cooler temperatures or indoor venues, layering becomes essential. Consider bringing a light jacket or cardigan that you can easily tie around your waist or shoulders when the temperature drops. By taking the weather and venue into account, you can ensure both comfort and style throughout the festival.
Comfortable yet Stylish Footwear Options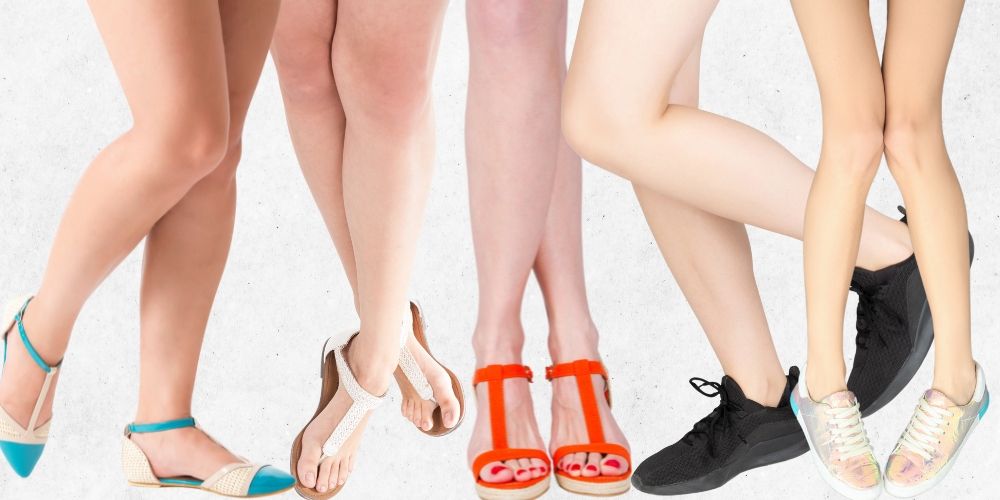 When it comes to festival footwear, comfort is key. You'll likely be on your feet for long hours, so choose shoes that provide support and won't leave you with blisters. Stylish options like ankle boots, sneakers, or sandals with cushioned soles are popular choices. If you're a fan of jumpsuits, pairing them with platform sandals can add an extra touch of style. Don't forget to consider the terrain—opt for closed-toe shoes or boots for muddy or uneven grounds. Remember, you can always express your fashion sense through statement pieces and accessories instead of sacrificing comfort for style.
Importance of Layering for Versatile Outfits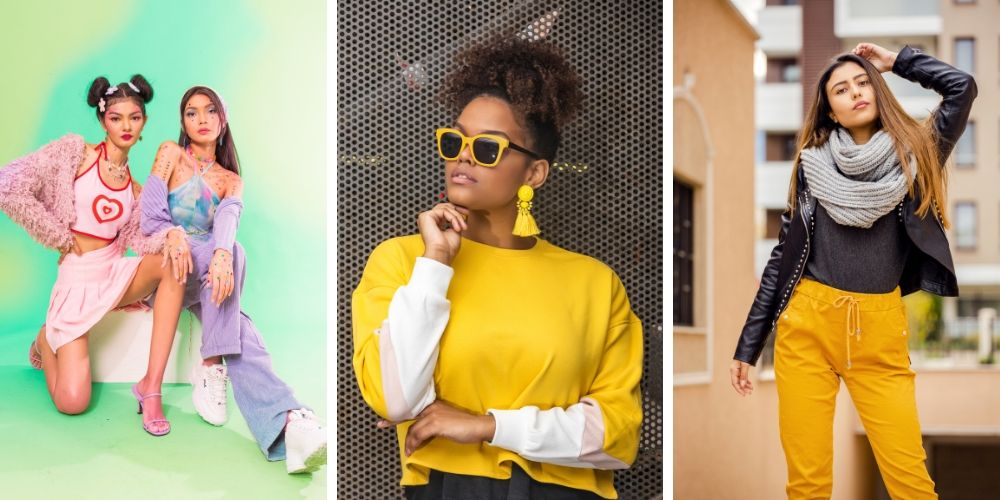 Layering is not only practical but also offers endless possibilities for creating versatile festival outfits. By layering different pieces, you can adapt to changing weather conditions and create unique festival looks throughout the day.
For instance, pair a jumpsuit with a cropped jacket during the day, and as the evening approaches, add a statement belt and a lightweight kimono for a more glamorous touch. Don't be afraid to mix textures and patterns to make your outfit stand out. Accessorize with watches, oversized sunglasses, or bold jewelry to elevate your ensemble and stay on with the latest trends.
10 Festival Outfits Ideas
Festival season is upon us, and picking the perfect outfit can make your experience even more memorable! Whether you're heading to a music, art, or cultural festival, your ensemble should not only be stylish but also comfortable and practical. In this section, we'll guide you through choosing the right outfit for any festival. From boho-chic vibes to edgy rock styles, and from sunup to sundown, we've got you covered. Let's dive into the world of festival fashion and get you ready to stand out from the crowd!
⬇️ 10. Boho Chic Outfit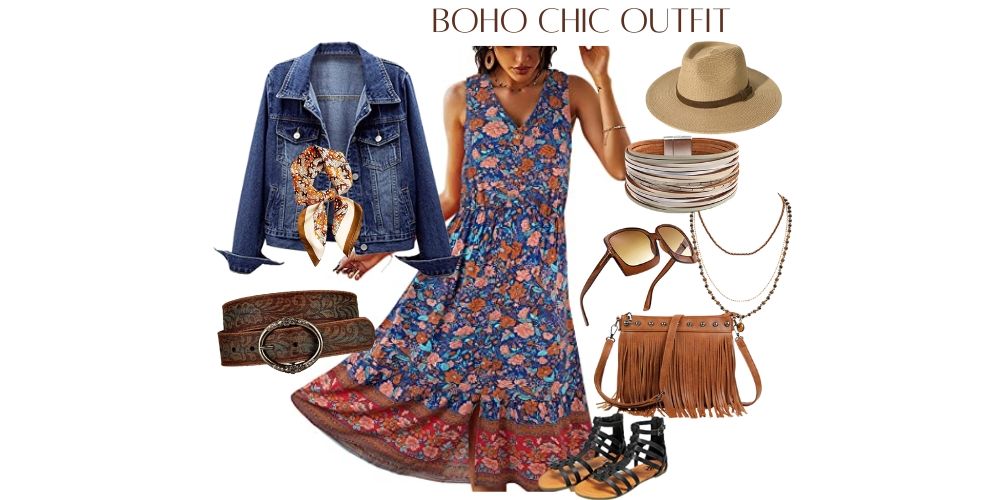 Looking for a flowy and comfortable outfit to wear to a festival? Try a floral maxi dress paired with a denim jacket. Accessorize this boho chic outfit with a fringe crossbody bag and gladiator sandals. Don't forget to add some layered necklaces, oversized sunglasses, and a wide-brimmed hat for that perfect summer look.
To cinch your waist, add a statement belt. A chunky belt would work well with this outfit. For a touch of elegance, try a minimalist watch or a few layered bracelets. If you're feeling adventurous, tie a silk scarf or a bandana around your hair.
⬇️ 9. Retro 70's Inspired Outfit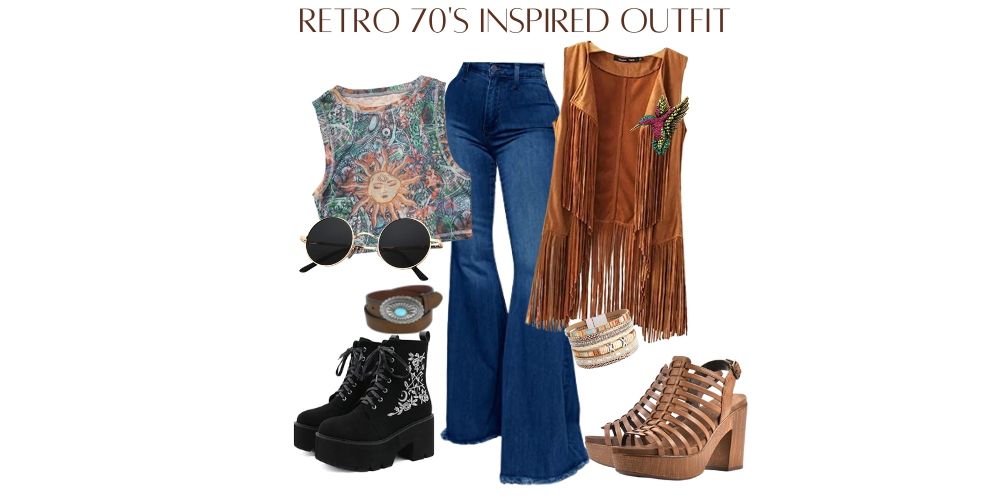 If you want to rock a retro outfit, try a pair of high-waisted flared jeans and a crop top or band t-shirt. For footwear, go for platform boots or chunky sandals. Round sunglasses will complete the look.
To add a touch of boho, layer a fringed vest over your outfit. To accessorize this retro 70s outfit, try a statement belt or a few layered bracelets. A beautiful brooch pinned on your vest can make a statement.
⬇️ 8. Classy Festival Outfit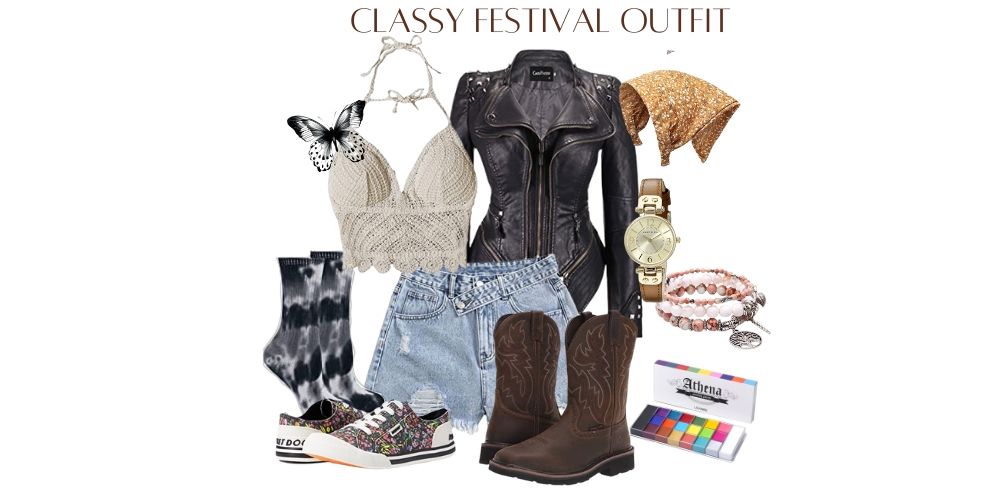 Want to go for a classic look? Denim shorts paired with a crochet crop top is the way to go. Cowboy boots or sneakers would complete the outfit. Don't forget to add a bandana headband and some colorful socks for a pop of color.
For an edgier look, add a leather jacket. To accessorize, try some bracelets or a watch. A temporary tattoo or some body paint can add a playful element to your outfit.
⬇️ 7. Ethereal Fairy Outfit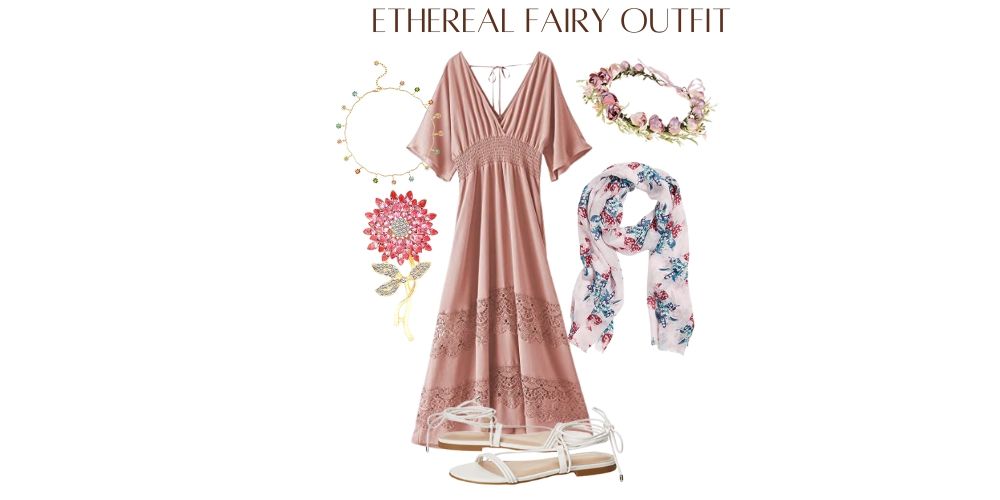 If you want to channel your inner fairy, try a flowy, pastel, or white lace dress paired with strappy sandals. Accessorize with a flower crown and dainty jewelry.
Don't forget to add a lightweight scarf, which can be wrapped around your neck or used as a shawl. A beautiful brooch pinned on your scarf can add a touch of elegance.
⬇️ 6. Edgy Rock Outfit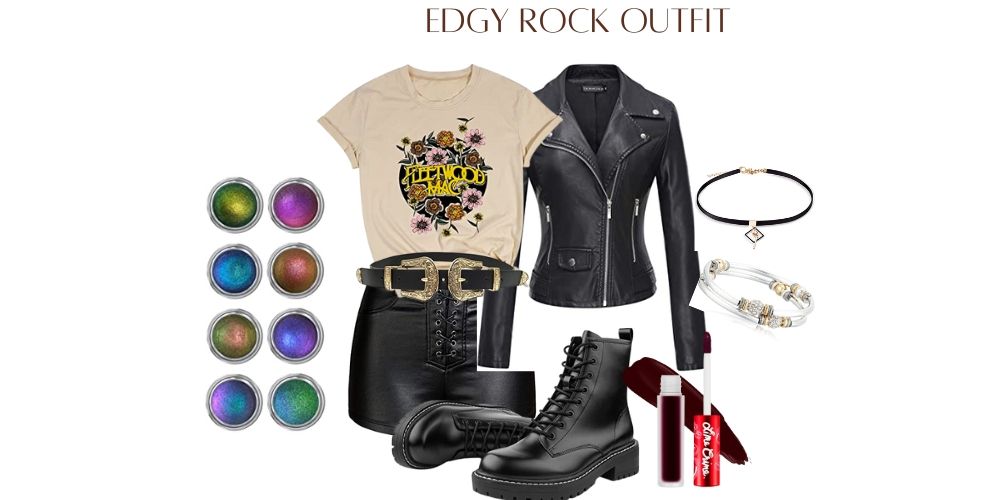 Looking for an edgy rock concert outfit? Try a pair of leather shorts with a band T-shirt or mesh top. Add some combat boots and a choker to complete the outfit. For cooler weather, add a black leather jacket.
Accessorize with some bracelets and a statement belt. Try bold lipstick or unique eyeshadow colors to match or contrast with your outfit.
⬇️ 5. Rainbow Festival Outfit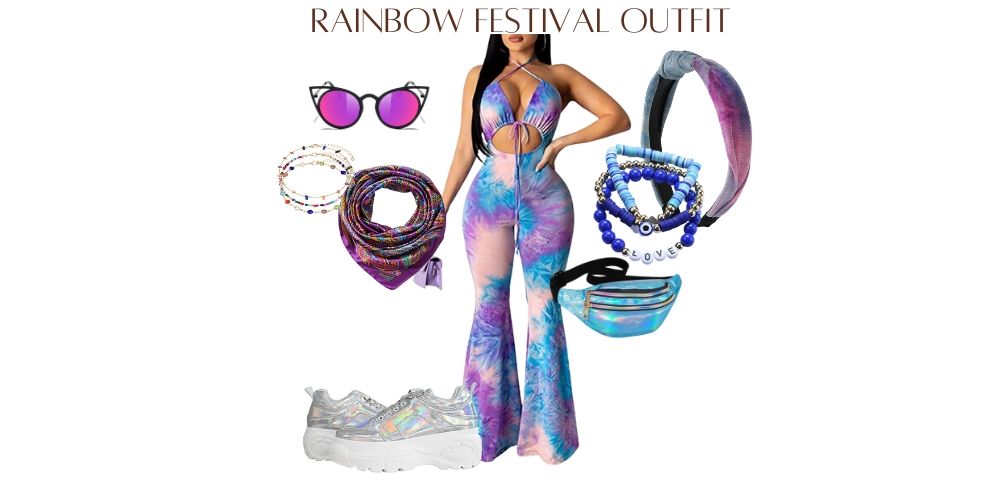 Looking to stand out at your next festival? A tie-dye jumpsuit or co-ords in rainbow hues is the perfect way to do it. Pair it with chunky sneakers for comfort and style, and don't forget a neon fanny pack to keep your essentials close.
To complete the look, add a rainbow headband for a fun touch and funky sunglasses to protect your eyes from the sun. For accessories, try stacking colorful bracelets and anklets for a playful vibe. You can also tie a lightweight scarf around your neck or bag for added color.
⬇️ 4. Country Festival Outfit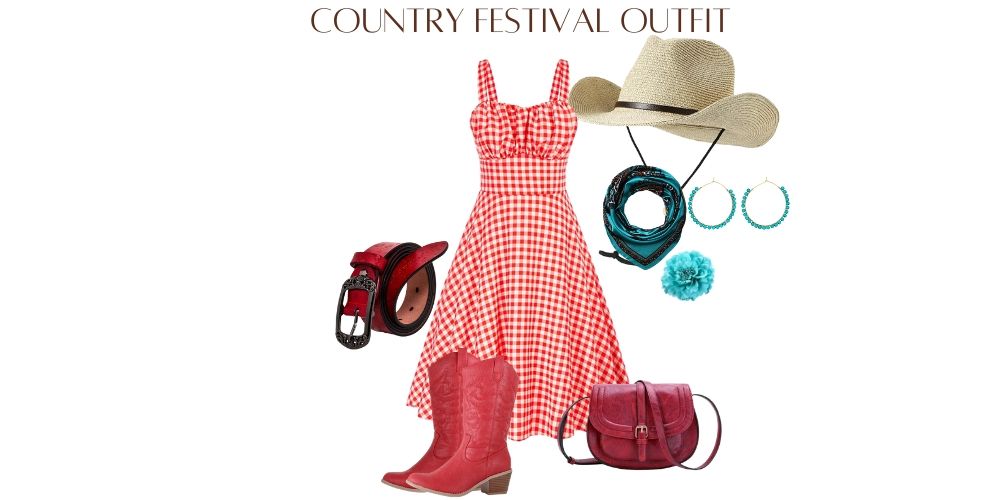 For country festival outfit ideas, try a gingham dress with cowboy boots and a straw hat. Accessorize with a leather belt to cinch your waist and turquoise jewelry for a pop of color.
A bandana tied around your neck or worn as a headband can also add a fun touch. If you want to keep your hands free for dancing, try a cross-body bag in a matching color. For a more elegant touch add a brooch to your dress.
⬇️ 3. Tropical Outfit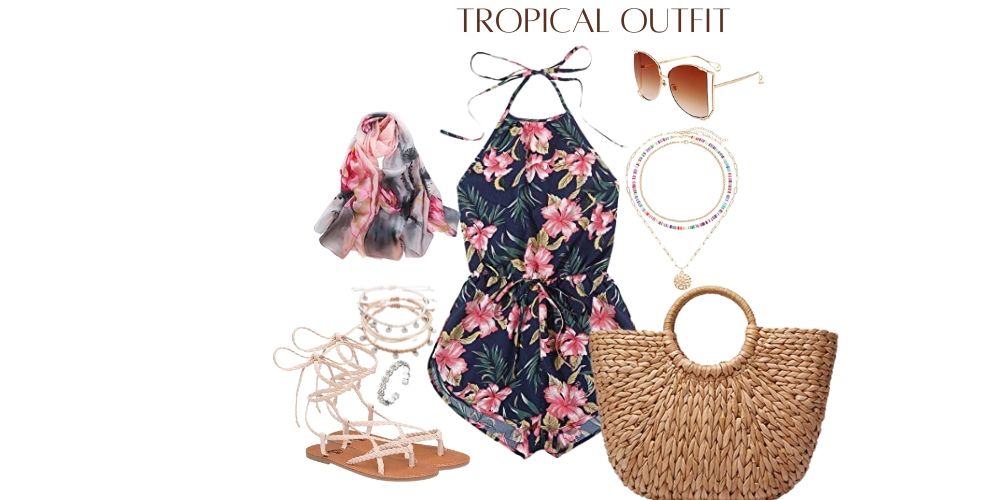 A tropical print romper in bold colors is the perfect way to embrace summer vibes at a festival. Pair it with strappy sandals and a straw bag for a beachy look. Oversized sunglasses are a must for protection from the sun.
For accessories, try a colorful anklet or toe ring, and layer different necklaces in different lengths for a boho chic vibe. A lightweight scarf tied around your waist can also add an interesting element.
⬇️ 2. Sequined Glam Outfit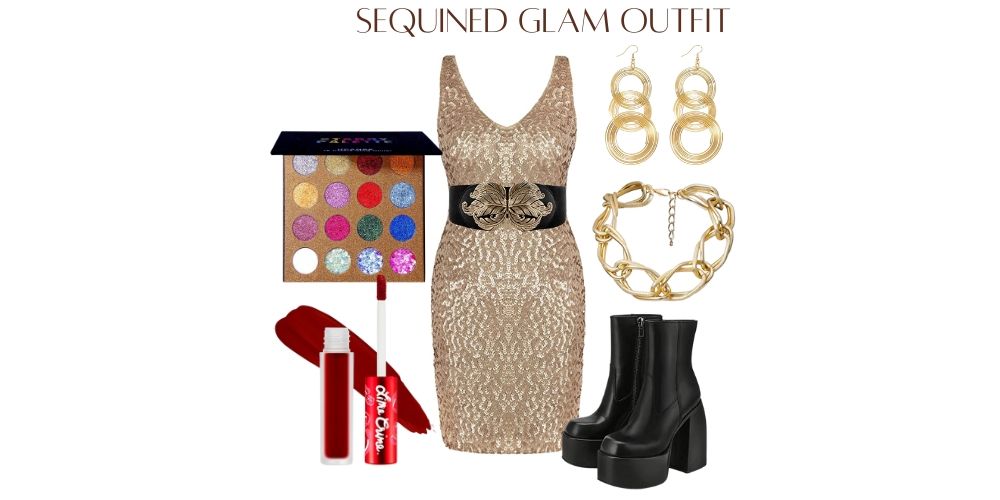 If you're looking for something a bit more glamorous, try a sequined mini dress with platform boots. A statement belt can cinch your waist and add an interesting element to the outfit.
For accessories, try glitter makeup or bold lipstick to match the sparkle of the outfit. Statement jewelry, such as oversized earrings or a chunky necklace, can also add a touch of elegance.
⬇️ 1. Comfortable and Cool Outfit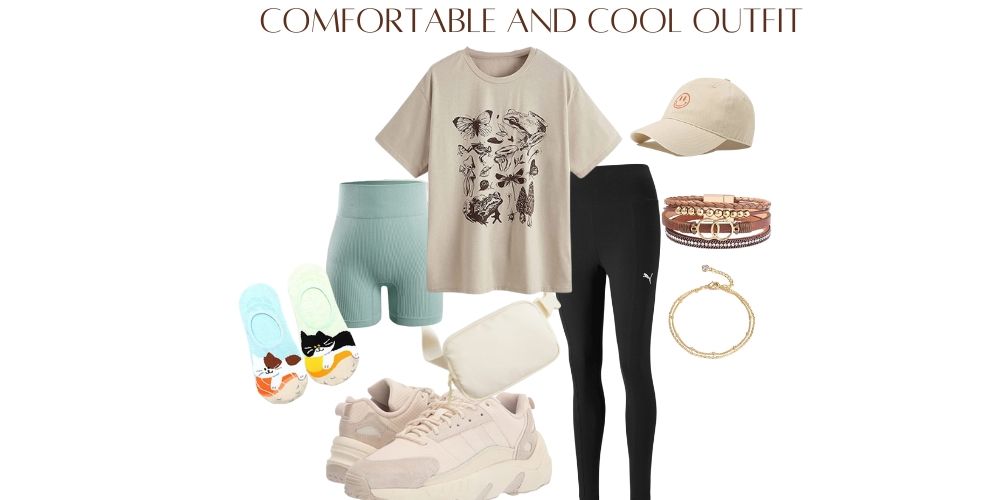 For a comfortable yet stylish festival look, try high-waisted leggings or biker shorts paired with an oversized graphic t-shirt. Chunky sneakers are perfect for all-day wear, and a baseball cap keeps the sun out of your eyes.
For accessories, try a belt bag instead of a backpack to keep your essentials close. Don't forget to add some fun socks for a pop of color. You can also layer different bracelets and anklets for a playful vibe.
In our journey through the best festival fashion, we understand that sometimes words and pictures aren't enough, and a little live-action inspiration can go a long way. That's why we recommend checking out this YouTube video.  This dynamic visual guide showcases a variety of trendy and practical festival outfits that you can draw inspiration from. Whether you're a boho-chic enthusiast or a rock-style devotee, there's something for everyone in this video. So, for an extra dose of fashion creativity, hit play and get ready to rock your next festival in style!
Final Thoughts
Festival outfit ideas to express your unique style and embrace the festive spirit. We've explored three dominant trends: Bohemian Chic, Vintage-Inspired, and Bold and Colorful. From flowy festival dresses and fringed vests to crop tops and high-waisted shorts, there's something for everyone to rock their music festival outfits with confidence.
Remember, the most important aspect of festival fashion is to be true to yourself and prioritize comfort. Use these trends as inspiration to create looks that make you feel empowered and ready to conquer the crowd. Experiment with different combinations, accessories, and colors to truly embody your personal style.
💡Dive Into Fashion Outfits
Looking for more style inspiration? We've got you covered! Take a dip into our diverse collection of fashion articles. Explore our Boho Outfit Ideas for a free-spirited look, or check out our Vacation Outfits to keep your style game strong while you unwind. We've also got you covered with more Festival Outfits that merge fashion with functionality, and Summer Outfits with Hats for those scorching sunny days.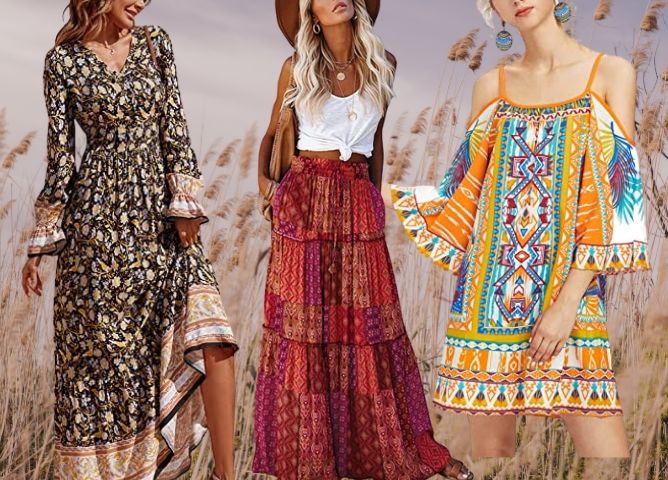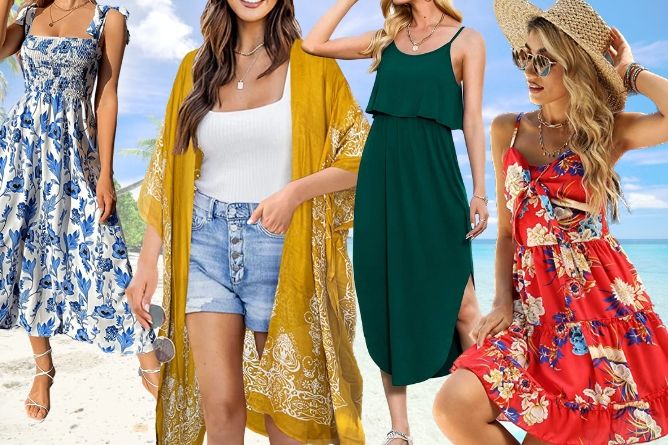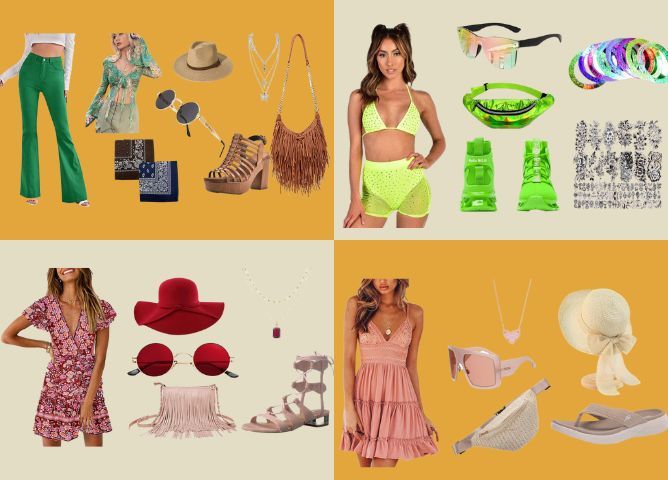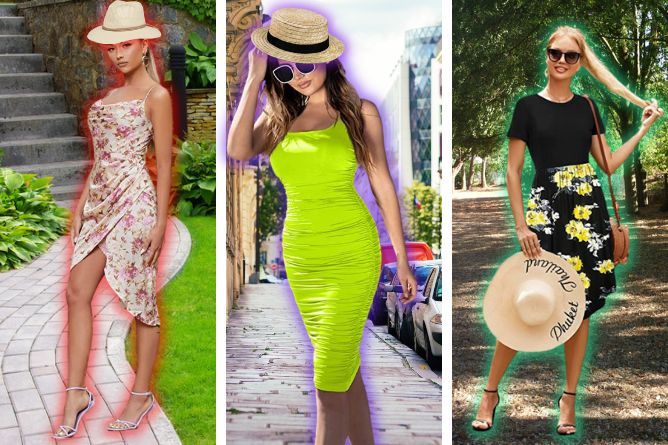 Don't miss our Denim Shorts Outfits for a versatile and timeless look, Black and White Outfits for a chic monochrome appeal, or Bodysuits Outfits for a sleek and trendy vibe. And if you're into color themes, our Pink Outfit Ideas are sure to inspire you.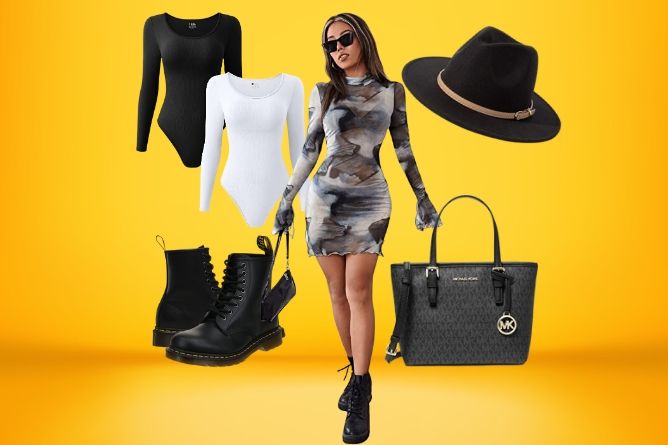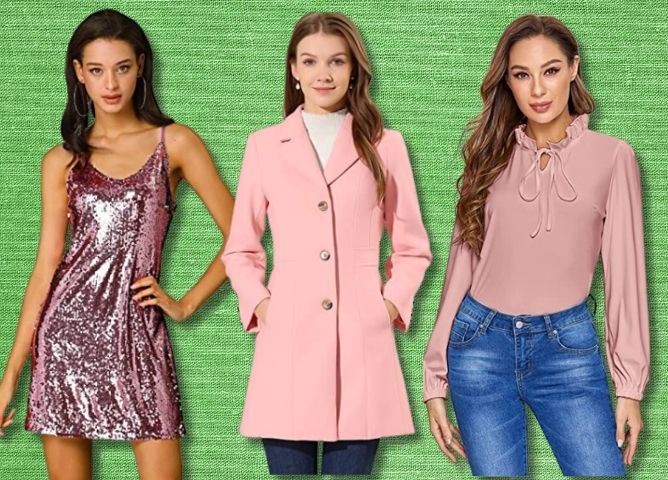 For a more laid-back, yet stylish look, immerse yourself in our Tube Top Outfits and Crop Top Outfits. Our Sundress Outfit Ideas, Resort Wear, and Beach Wear will ensure you're always vacation-ready with a touch of elegance.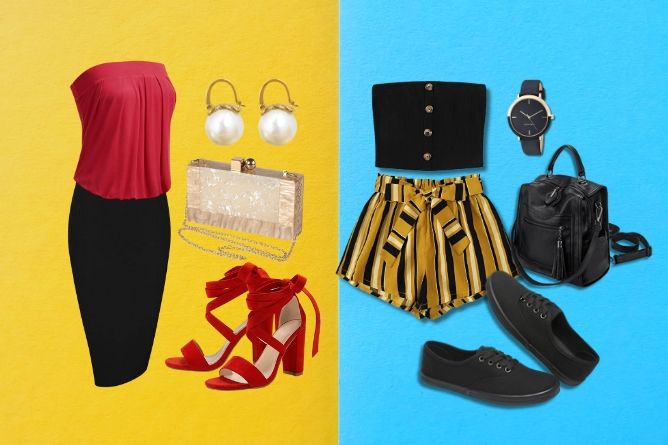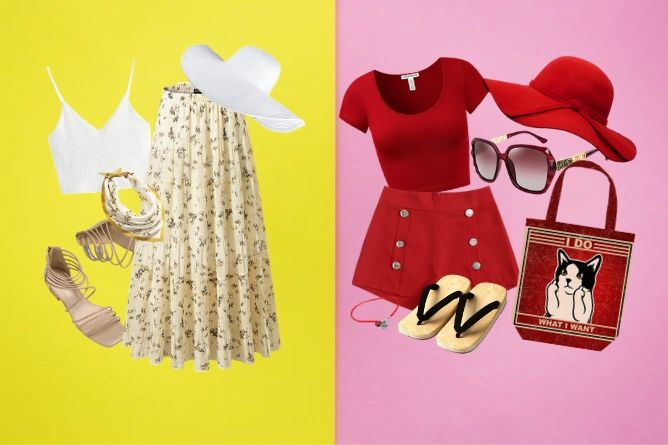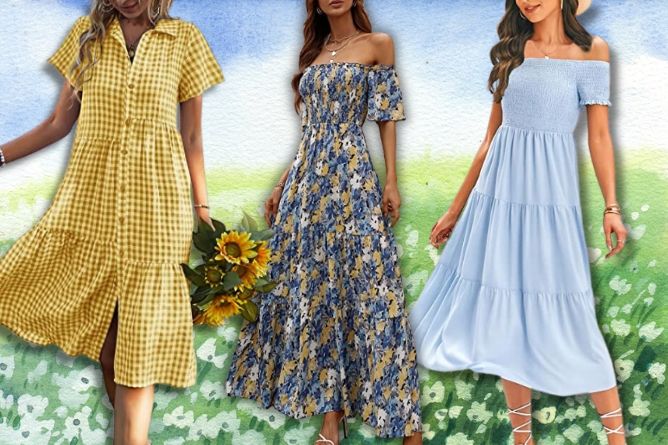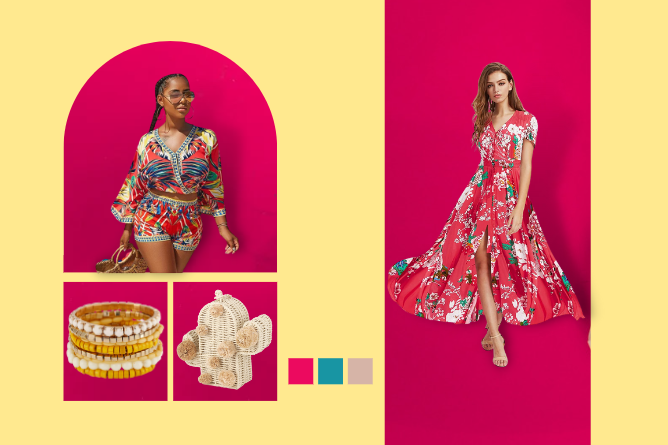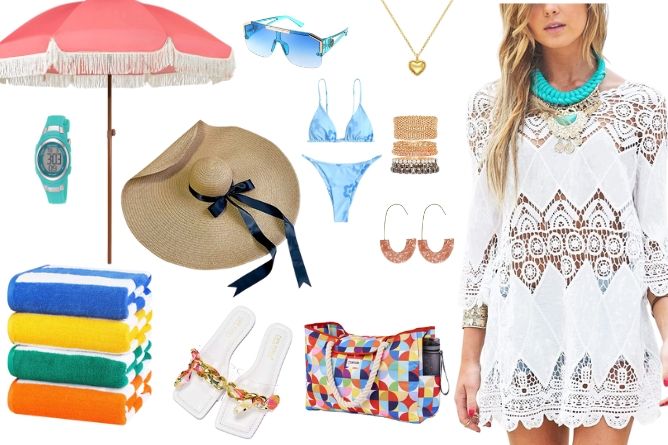 As you navigate through the season of festivals, let our 10 Cute Festival Outfits to Rock This Season guide lead your style journey. Check out these posts and elevate your festival fashion game to new heights!
Comments