This post may contain affiliate links, please see our privacy policy for details.
Easter is all the rage for a plethora of reasons. Not only does it kick off spring, but it also lets you spend some quality time with your beloved ones, and an excuse to chow down on truckloads of chocolate. But let's face it - those toothsome confectioneries and delightful gifts wouldn't be quite the same unless displayed in a dazzling Easter basket. This year, though, try ditching the mundane, overused baskets and opt for these eccentric, eye-catching Easter Basket ideas that will leave people shook.
Whether you want Easter basket ideas for kids, teens, or adults, these DIY hacks are a total game-changer. You don't need to be an expert crafter or shell out loads of cash to reach basket goals. Just a tad bit of paper, paint, or pompoms can do the trick, turning an ordinary basket into a masterpiece at the snap of a finger. Create these masterpieces solo or collaborate with pals, family, or frenemies to switch it up each year. Heck, it might even end up being a preferred family Easter tradition! Compressed on time or too sapped for crafts? No sweat - save this page for the next year and try one of these few easter baskets that will eliminate that pesky headache.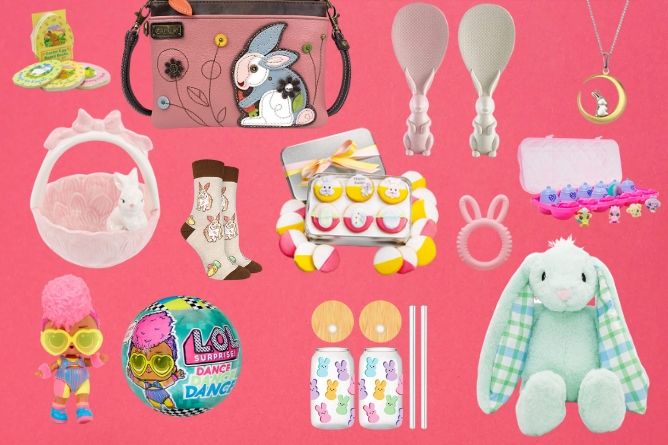 What do you put in an Easter basket?
Easter baskets are a time-honored tradition that brings plenty of joy and excitement to the holiday. Whether you're looking for exciting Easter basket ideas for kids or hoping to put something special together for the adults in your life, there's no shortage of options.
Some of the more popular Easter candy choices include chocolate eggs, Peeps, marshmallows, Sour Patch Bunnies, M&Ms eggs, Reese's eggs, Tootsie Pops, jelly beans, and cookies. But if you're looking to go beyond candy this year, consider giving stuffed animals, dolls, and action figures for kids; coloring books and puzzles; video games; craft supplies; headbands and jewelry; LEGO sets; Hot Wheels cars; costumes or socks—there's something for everyone!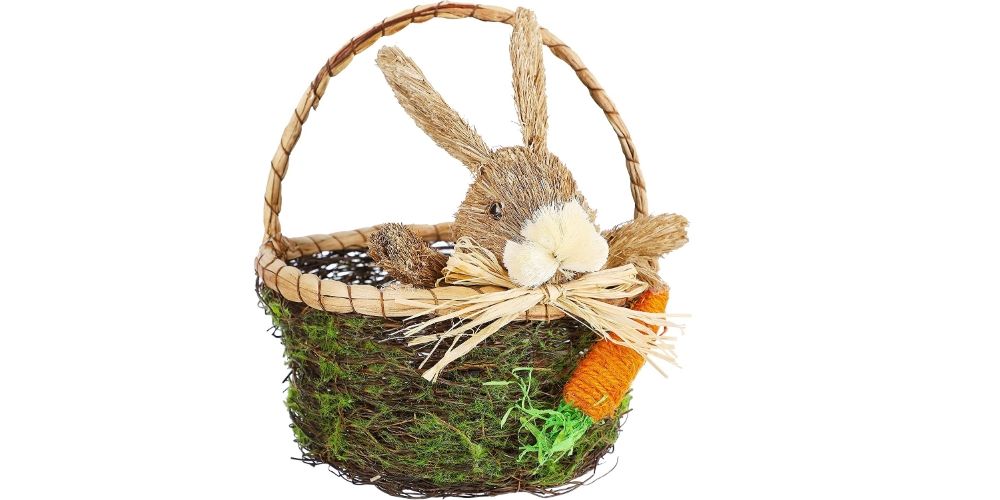 This Classic Wicker Easter Basket is the perfect companion for your Easter celebrations! The wicker basket exudes warmth and charm, making it an ideal choice for a delightful Easter morning. Fill it with a cuddly Easter bunny, vibrant eggs, tasty treats, and entertaining toys to create a memorable surprise for the whole family.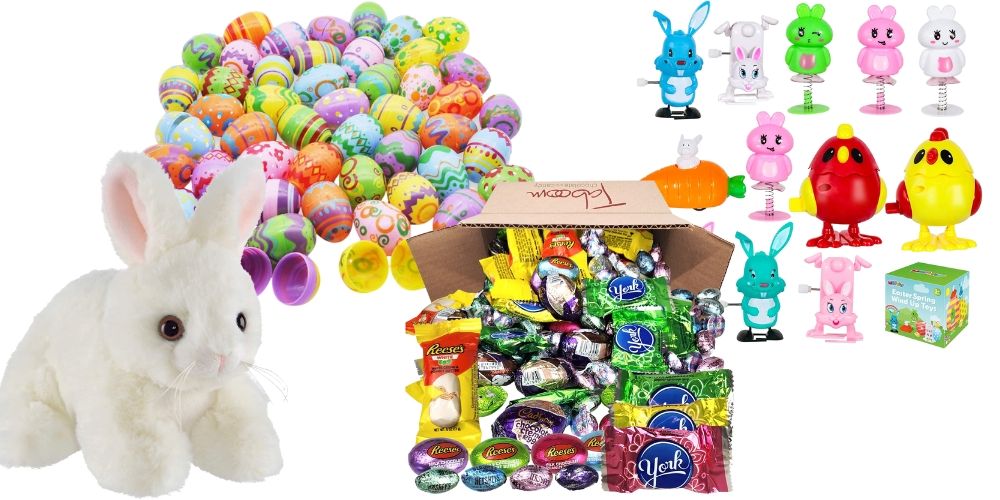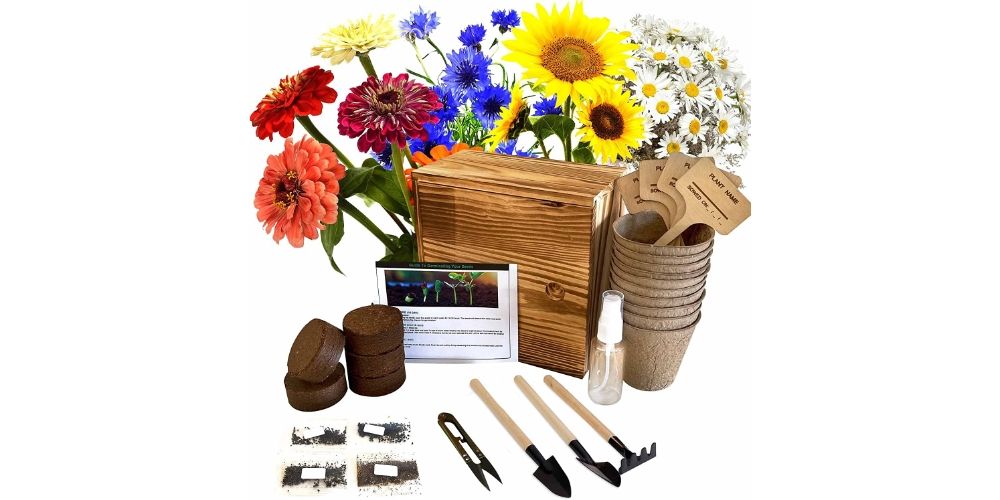 Get ready to dig into the perfect Easter basket for green thumbs of all ages! This garden-inspired creation is filled with all the tools you'll need for an outdoor adventure. You'll pack a basket with seed packets, mini plants, and gardening goodies. Plus, with a few fun toys thrown in, it's an Easter basket that doubles as an afternoon activity. So grab your basket and head outside to celebrate the season in style!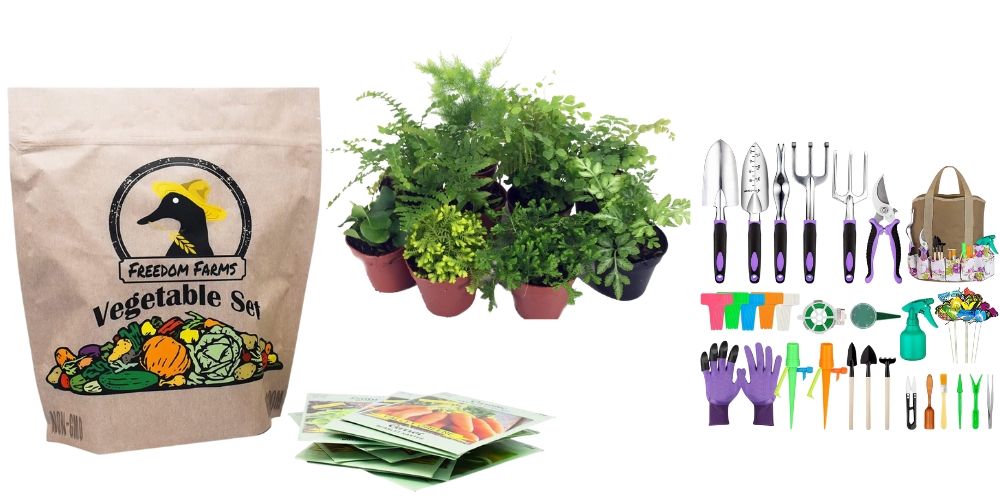 This is a charming and easy Easter DIY that turns candy into the star of the show! To create this sweet sensation, all you'll need is a Mason jar, your favorite trim or ribbon, and, of course, the delightful filling of your choice. We have a soft spot for mini Easter eggs, but feel free to choose whatever treats will bring the biggest smile to your child's face! Enjoy munching on these goodies while snuggling up together to watch the best Easter movies for kids, creating memories that will last a lifetime.
Say hello to the Beachy Easter Basket, a delightful twist on your very own Easter basket that'll make you feel like you're celebrating seaside! Simply grab a beach towel, some sunscreen, a pair of stylish sunglasses, and a captivating book to create a fun and relaxing Easter experience. You'll be channeling those sunny beach vibes in no time, right from the comfort of your own home!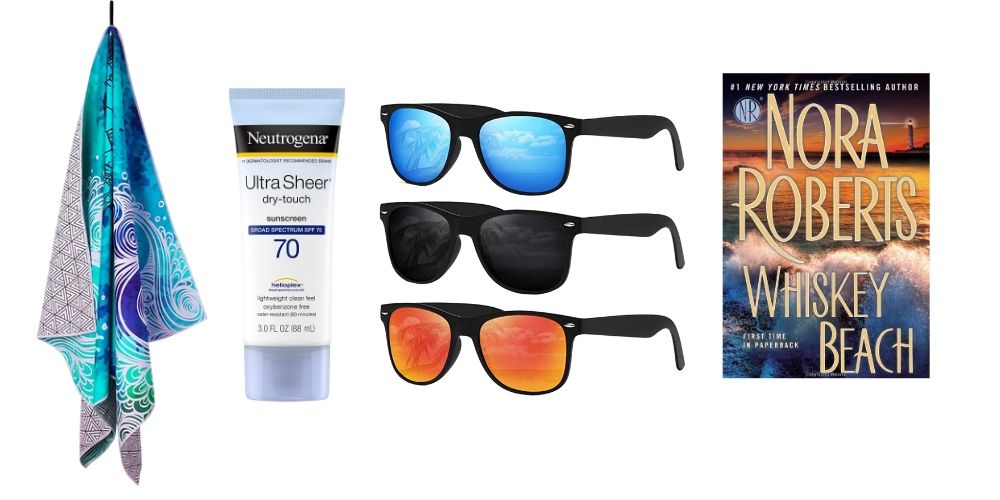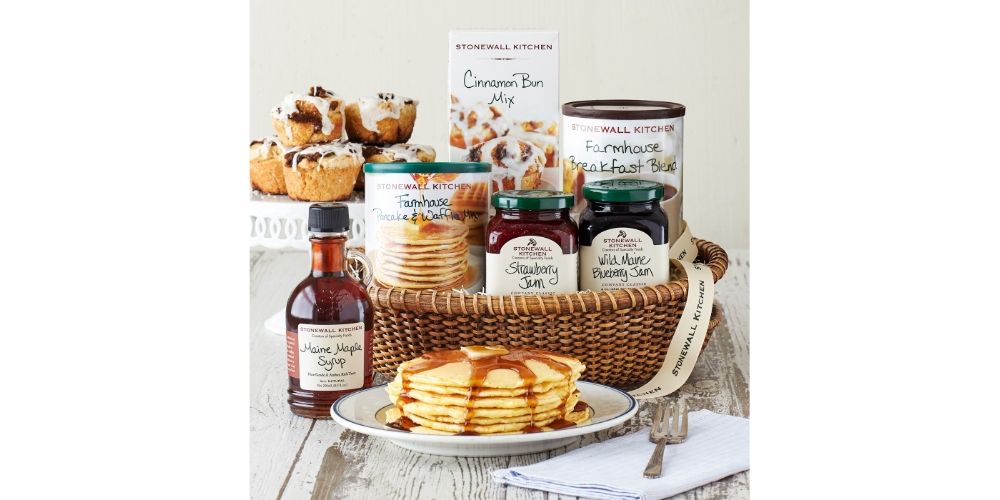 This mouthwatering Easter Basket idea is absolutely perfect for breakfast time! Just gather your pancake mix, a drizzle of syrup, and some playful Easter cookie cutters to create a delightful and cozy breakfast that will bring smiles to everyone's faces. Trust us, it'll be a hit with the whole family!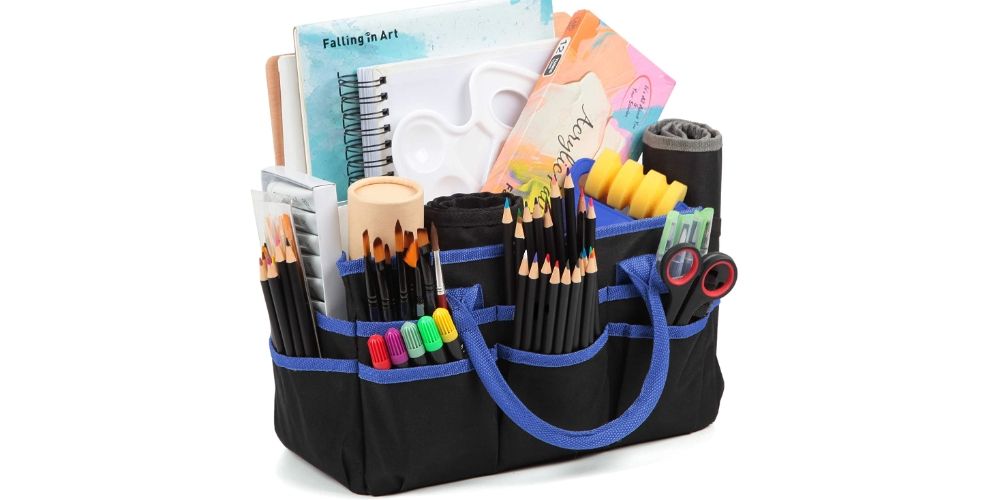 This Picasso-inspired Easter Basket is just perfect for the little artist in your life! All you'll need is a splash of paint, a handful of paintbrushes, and a blank canvas to give your child the chance to create their very own masterpiece. Don't forget to add some easter goodies too, making this basket a colorful celebration of creativity and holiday cheer!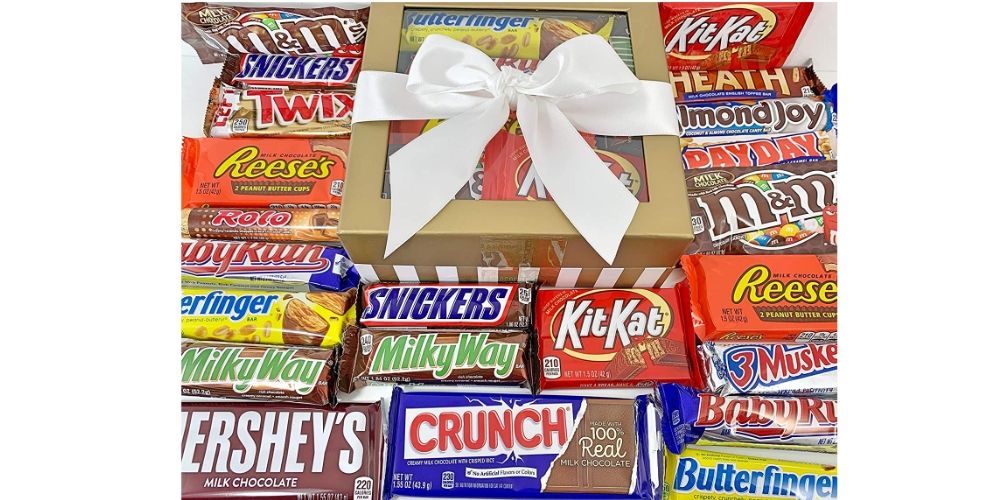 This basket is perfect for anyone with a sweet tooth! Just load up an Easter Basket with an irresistible assortment of chocolate treats, from mini Easter eggs to gourmet chocolate bars. These delightful creations make for the ultimate adult Easter baskets, proving that you're never too old to indulge in some festive chocolate goodness!
Woven Paper Easter Basket
An adorable combination of elegance, tradition, and charm. What's even better is that the customization possibilities are truly limitless! Whether you want to showcase Easter colors, sports-team hues, or simply your children's favorite shades, these delightful baskets can be tailored to reflect your little ones' unique interests and personalities.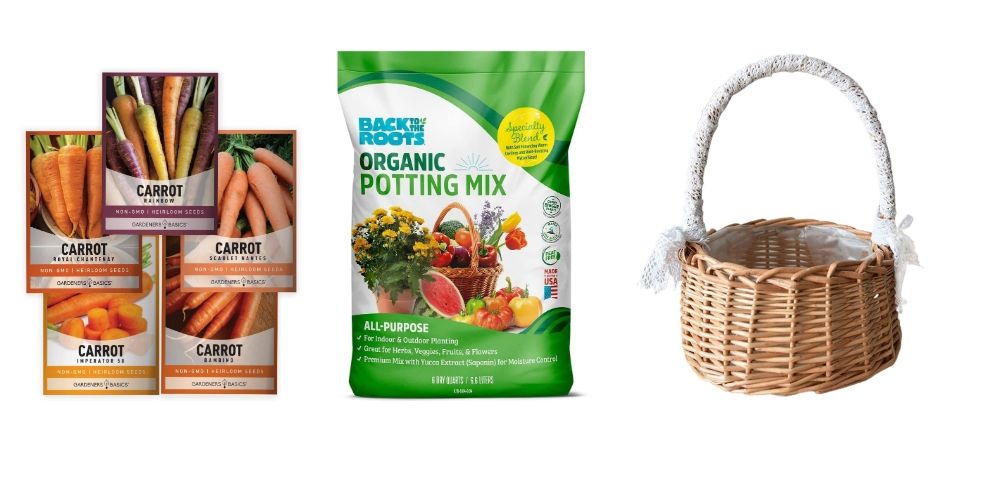 This adorable Easter Basket idea that's just perfect for the gardener in your life! Simply gather some carrot seed packets, a bit of potting soil, and a charming basket to create a delightful gift that brings the spirit of Easter and gardening together. And don't forget to add a cute bunny figurine or decoration for that extra touch of whimsy and charm!
Rain Boot Easter Basket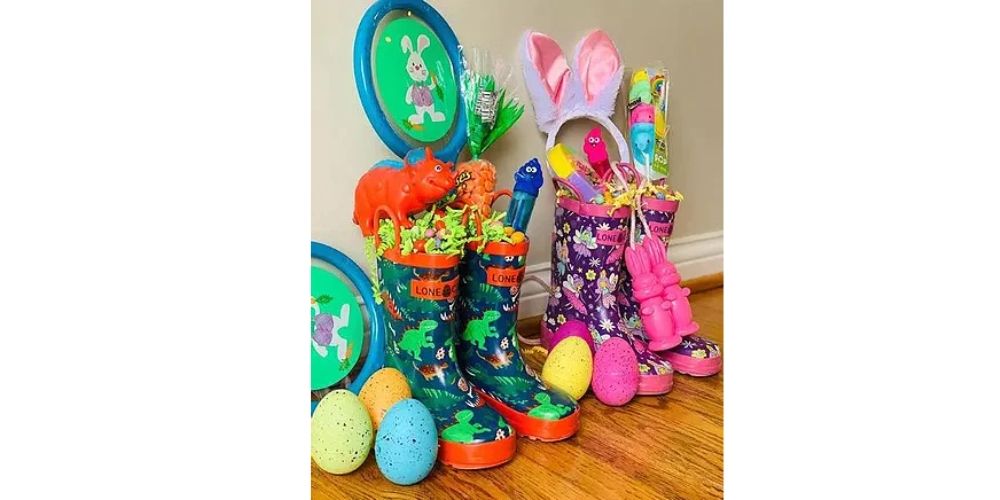 This is a truly ingenious and delightful Easter basket idea that's sure to brighten up your celebration! To make it extra festive, simply stuff the boots with some colorful paper grass, creating a cozy nest for all those Easter treats. You can even share the fun by dividing one pair of boots between two kids! There's no doubt that diving into a big boot brimming with candy, games, and toys will have little ones giggling with joy and excitement.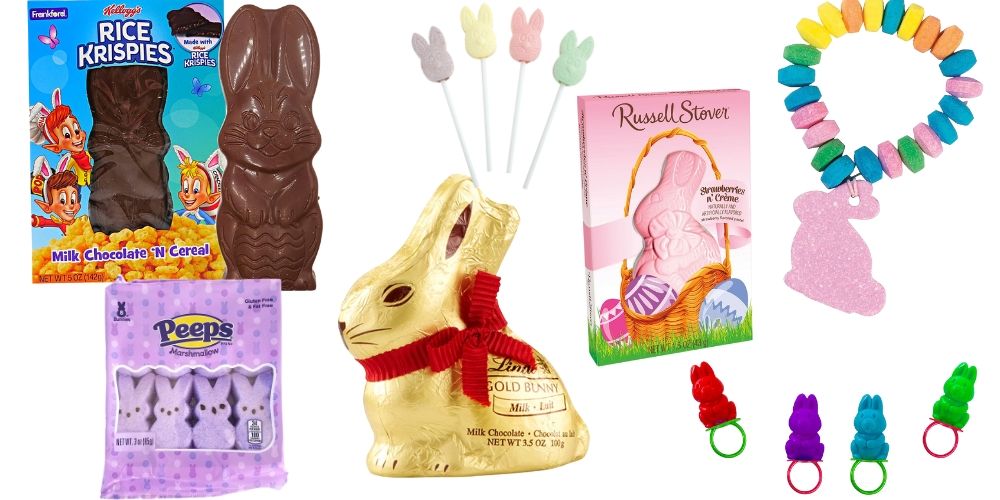 This Easter Basket idea is hopping with delightful sweetness! This adorable creation is perfect for younger kids, as it's brimming with a variety of bunny-shaped treats that are sure to put a sparkle in their eyes. So go ahead and fill up a basket with these irresistibly cute goodies, making this Easter celebration extra special and memorable!
The Religious Easter Basket is a heartfelt option for those who cherish Easter as a deeply meaningful, spiritual occasion. Thoughtfully fill a basket with items like a Bible, a cross, and other religious keepsakes to create a special and reverent Easter gift that celebrates the true significance of this sacred holiday.
Egg Carton Easter Basket
This basket is a brilliantly creative way to repurpose egg cartons for some festive fun! Simply fill the carton cups with a mix of candies and halved plastic eggs (perfect for holding smaller sweets) and close the lid. Kids will be thrilled to open it up and discover the delightful surprises inside! Keep the excitement alive with some entertaining Easter riddles for even more holiday joy.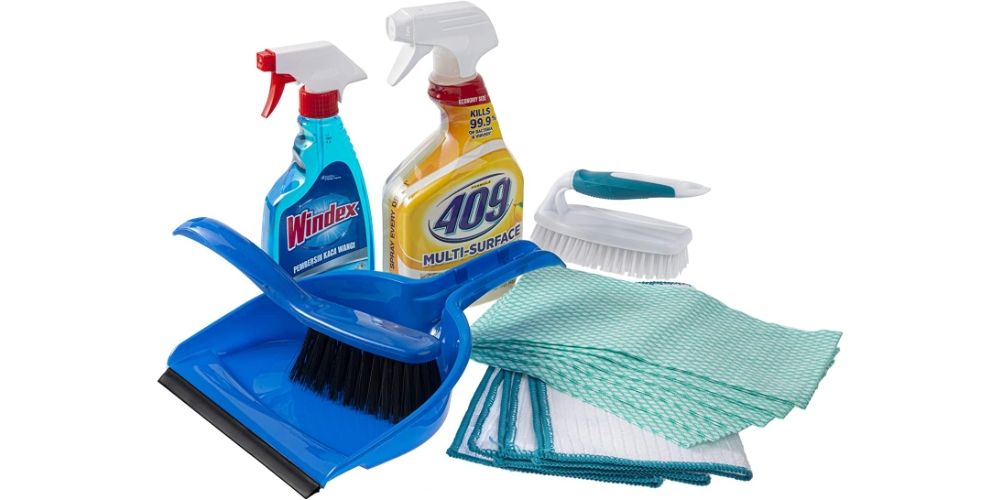 A thoughtful way to give your loved one a gentle nudge towards tackling their spring cleaning tasks! This practical Easter Basket comes filled with handy cleaning supplies, making it not only a festive gift but also a helpful gesture to kickstart their seasonal tidying-up journey.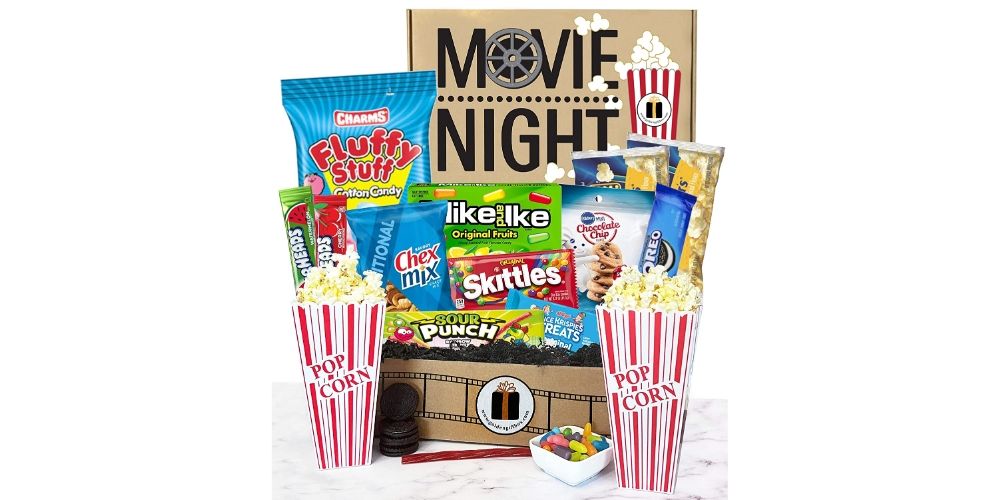 An absolutely perfect Easter Basket idea for a snuggly night indoors! Simply load up a basket with some fluffy popcorn, scrumptious candy, and a captivating movie to create a cozy and heartwarming Easter treat that the whole family will love curling up with.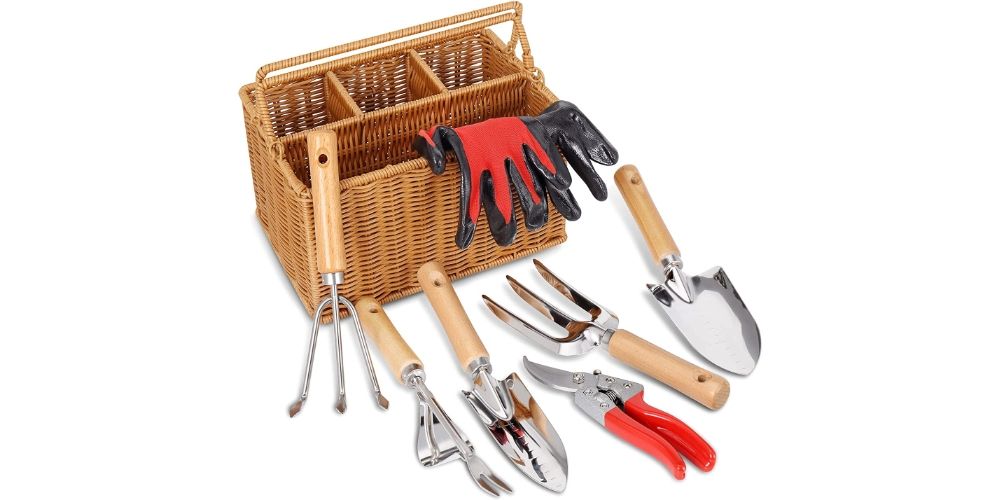 The Garden Tools Easter Basket, yet another delightful Easter Basket idea for the green-thumbed loved one in your life! Just fill up a basket with a carefully curated collection of garden tools, creating a thoughtful and practical gift that's sure to make their gardening endeavors even more enjoyable.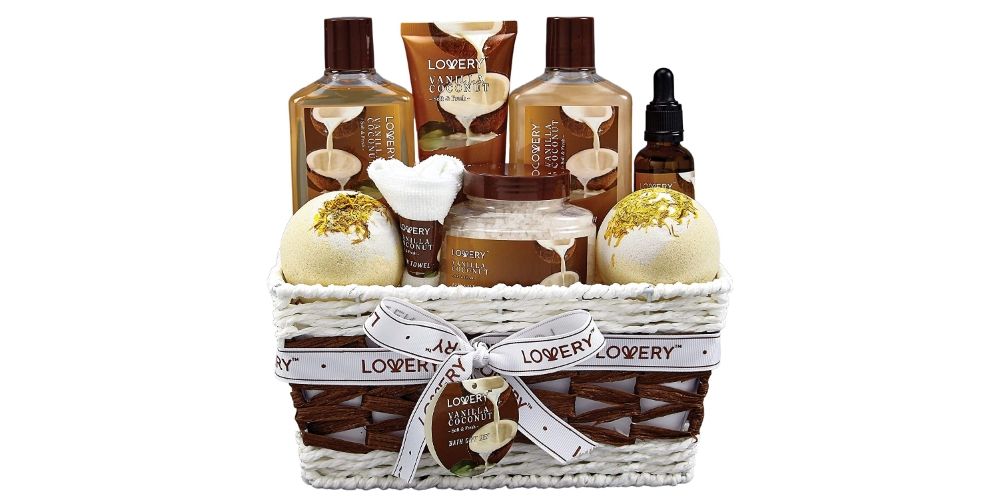 This soothing and luxurious Easter Basket idea is all about pampering and relaxation! Simply fill a basket with some heavenly bubble bath, calming candles, and a plush loofah to create the ultimate self-care package that's sure to be appreciated after a long day of Easter festivities.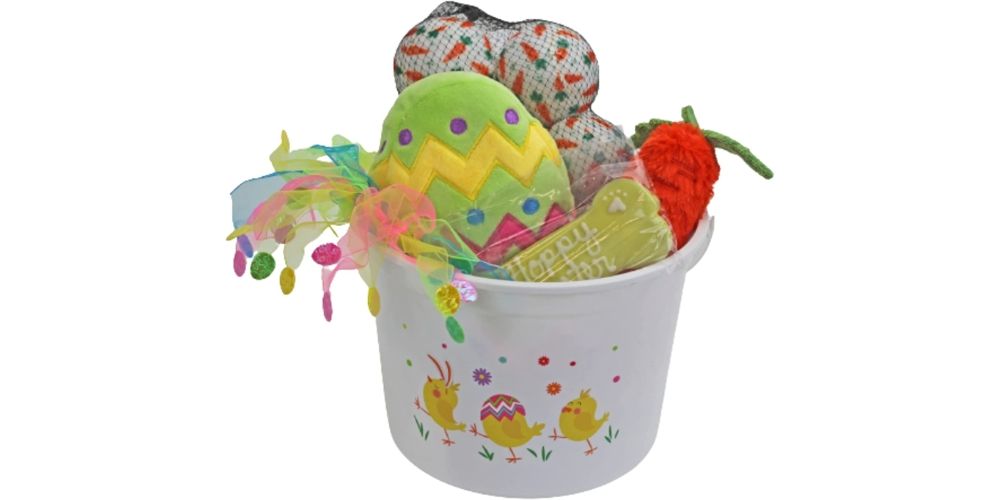 Are you leaving your fur baby out of the Easter fun? Shame on you! But fear not, we've got the purrfect solution - a pet Easter basket! Surprise your four-legged pal with a basket of goodies, filled with treats and toys that are safe for them to enjoy. Don't let them sit on the sidelines while you indulge in chocolate bunnies and jelly beans. Show your pet some love this holiday with their very own Easter basket.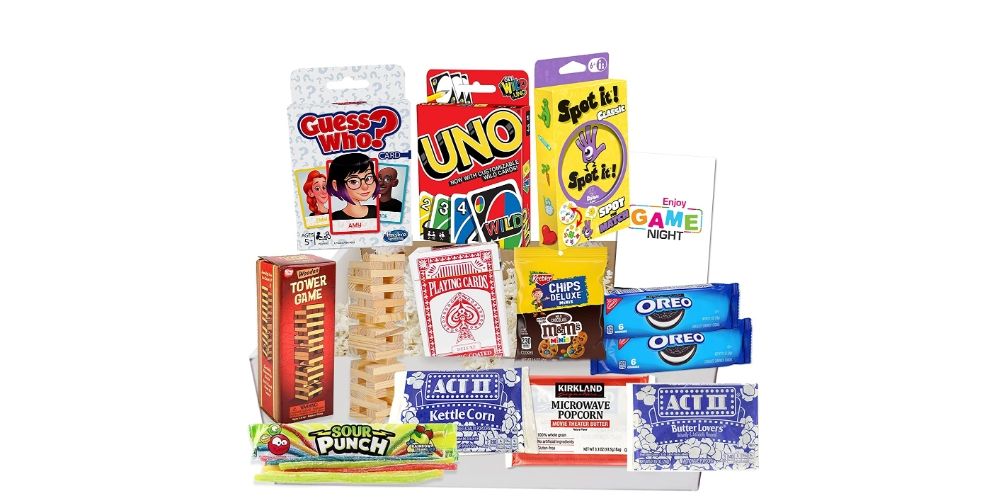 Get ready to unleash the most epic family showdown this Easter with this mind-blowing, laughter-inducing game night basket! Brimming with sensational board games and scrumptious snacks, this Easter Bunny-approved creation promises to turn ordinary gatherings into memorable, brag-worthy moments. Let the bonding begin!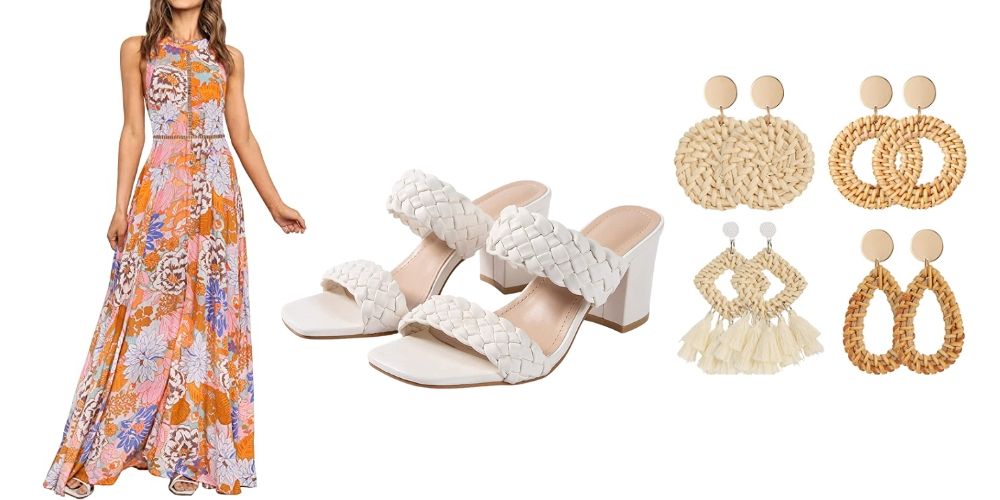 Spring has sprung, and we've got the key to unlocking your fiercest seasonal looks! This jaw-dropping, larger Easter Basket is packed with a fabulous new dress, must-have shoes, and killer accessories to make your fashion dreams come true. Prepare for your runway moment and step into a world of style that'll leave everyone speechless. Fashionistas, your Easter just got a major upgrade!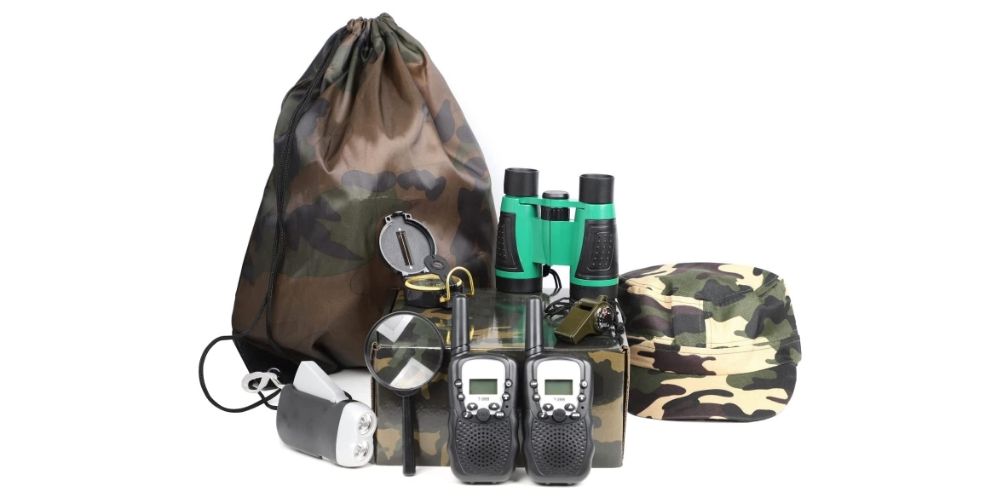 This Outdoor Adventure Easter Basket is sure to please outdoor enthusiasts of all ages. Packed with essentials like a compass, binoculars, and other gear, this basket is the ultimate gift for anyone who loves exploring the great outdoors. Don't settle for your average candy-filled basket when you can give the gift of adventure this Easter!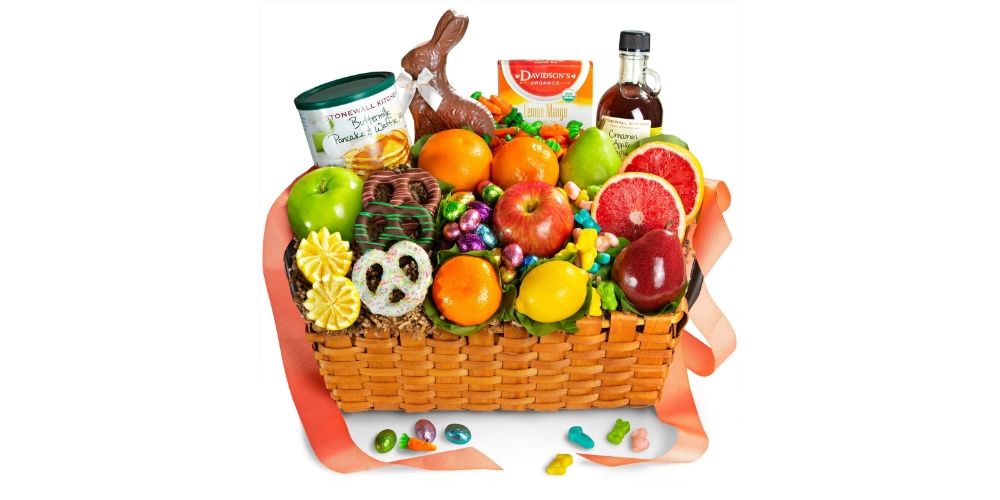 This Easter, elevate your holiday game by filling your basket with scrumptious breakfast delights and a splash of sparkle. Say goodbye to boring pastel-colored candies and hello to a tantalizing feast of syrup-drenched pancakes, sizzling bacon, and buttery croissants!  Add a fabulous bottle of bubbly to the mix, and you've got yourself an Easter celebration that's truly egg-ceptional!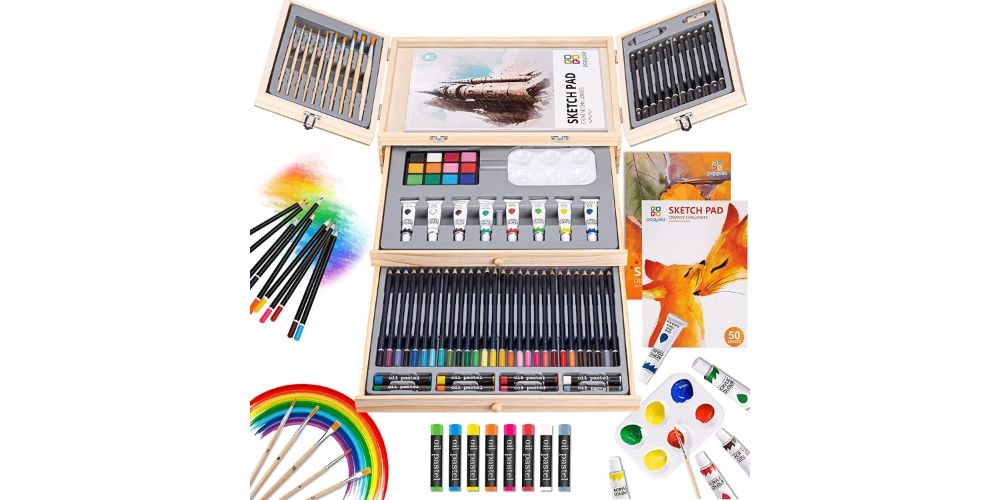 Step up your game with a basket filled with all the art supplies your little Picasso could ever dream of! From rainbow pencils to hot glue and mesmerizing markers, this is the perfect way to inspire creativity and imagination in your little ones. Who needs chocolate when you can get excited about endless artistic possibilities? Give your Easter celebration an artistic flair with this one-of-a-kind basket.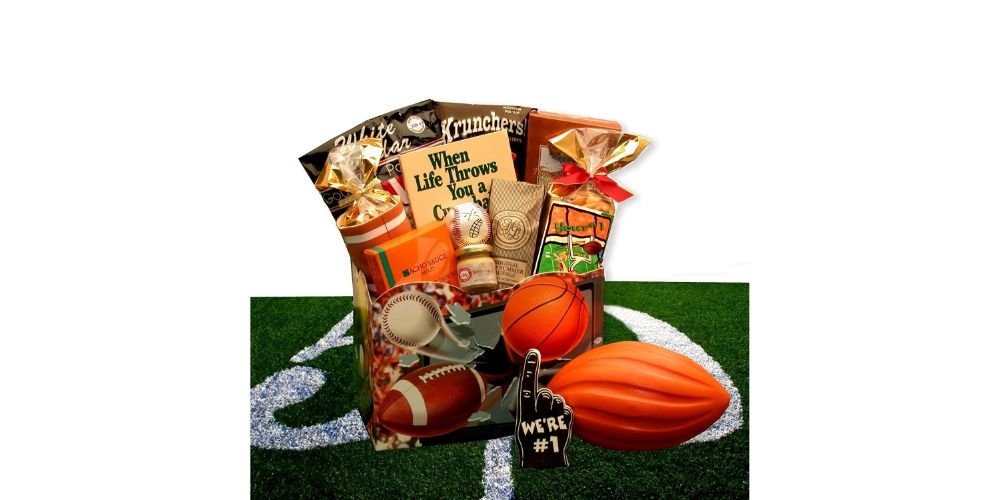 Get your field goals and touchdowns ready, because this Easter basket is a slam dunk for all sports lovers! From the perfect equipment to stylish accessories, your athlete will have everything they need to dominate their sport of choice. This basket is filled with MVP-worthy gear that will make their day! So get ready to hit it out the park with an Easter basket that will have your sports enthusiast jumping, kicking, and scoring!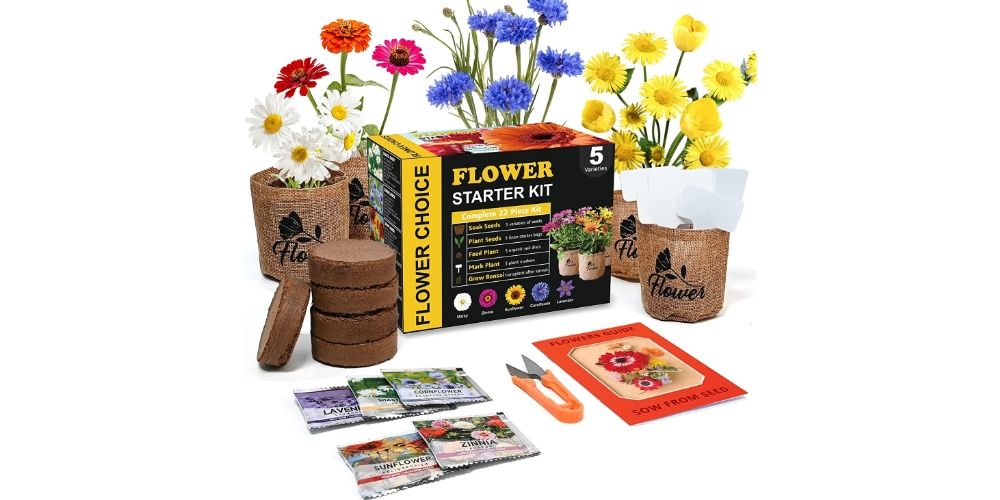 Surprise your gardening friends with a basket full of flower seeds and essential tools to make their garden dreams come to life. From poppies to sunflowers, the possibilities are endless with this flower seed Easter Basket. So ditch the chocolate bunnies and opt for a greener, more colorful Easter this year!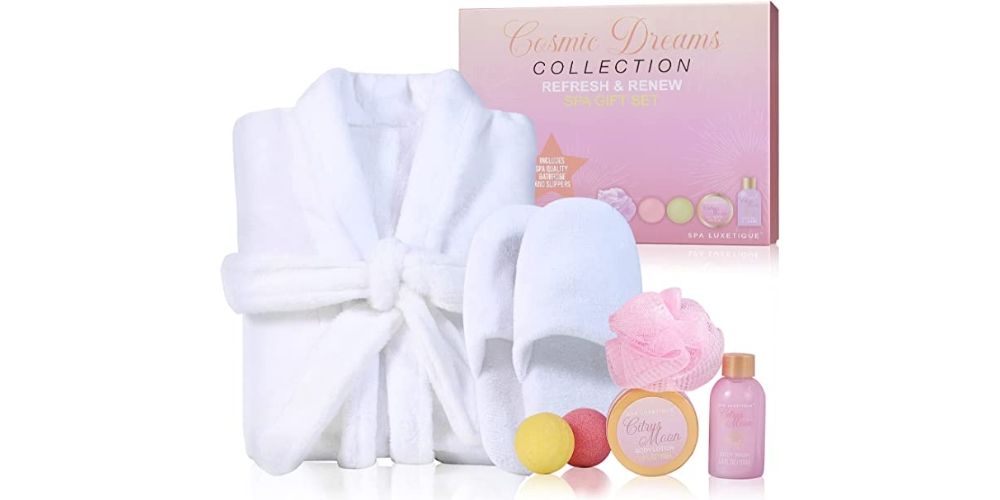 Get ready to indulge in the ultimate Easter treat: a soft and luxurious bathrobe paired with slippers, bath bombs, and lotion in festive packaging! This year, forget about the typical egg hunt and treat yourself to a little R&R in style. Who says you can't look fabulous while snacking on some sweets? Upgrade your Easter game and step up your loungewear with this perfect combination of comfort and indulgence. You won't want to leave the house without it!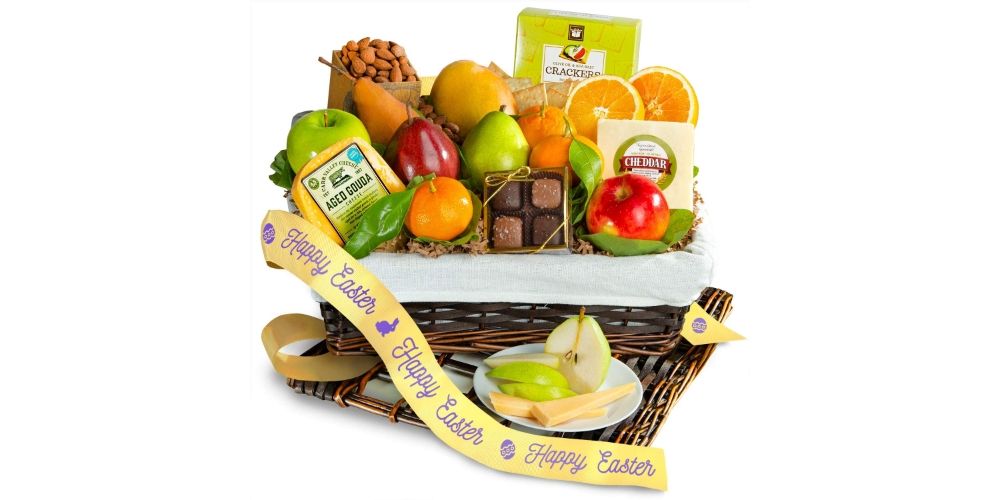 Looking for a fun twist on the typical Easter basket? Why not create a fruit-filled masterpiece that's both healthy and delicious?! Load up on colorful berries, juicy melons, and crisp apples to really make it pop! And don't forget to add a touch of indulgence with some sweet chocolate-covered fruit. This fruity feast is a surefire way to satisfy your Easter cravings while still keeping things light and fresh.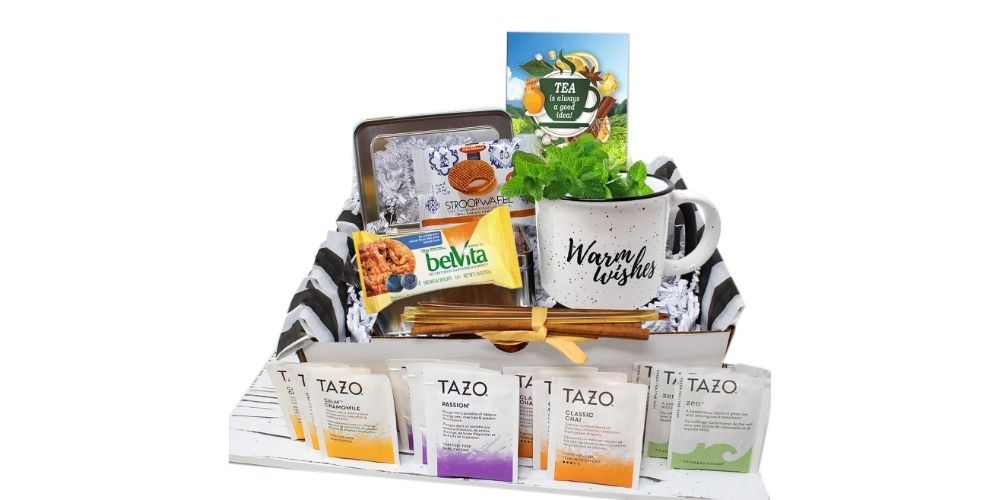 Hop into the world of tea enchantment with this Easter basket that's brewing with delightful surprises for your tea-obsessed BFF! From exotic tea blends to charming accessories, watch as they steep in excitement when they unwrap their one-of-a-kind teapot treasure trove!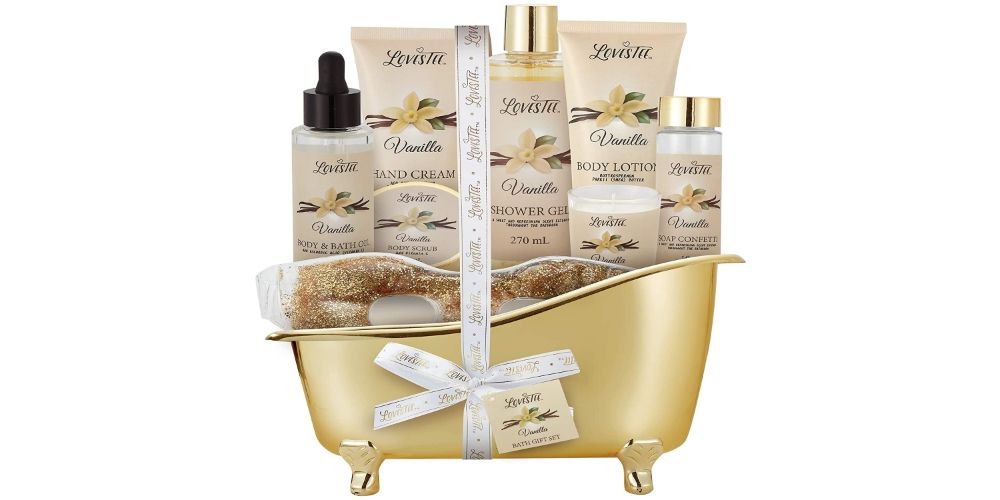 Transform this Easter into an indulgent escape with a Spa Day Easter Basket that'll make your loved ones feel like they've hopped into a world of rejuvenation! Packed with luxurious face masks, mesmerizing candles, and intoxicating fragrances, it's the ultimate recipe for some serious pampering. Get ready to be named the MVP of Easter gifting!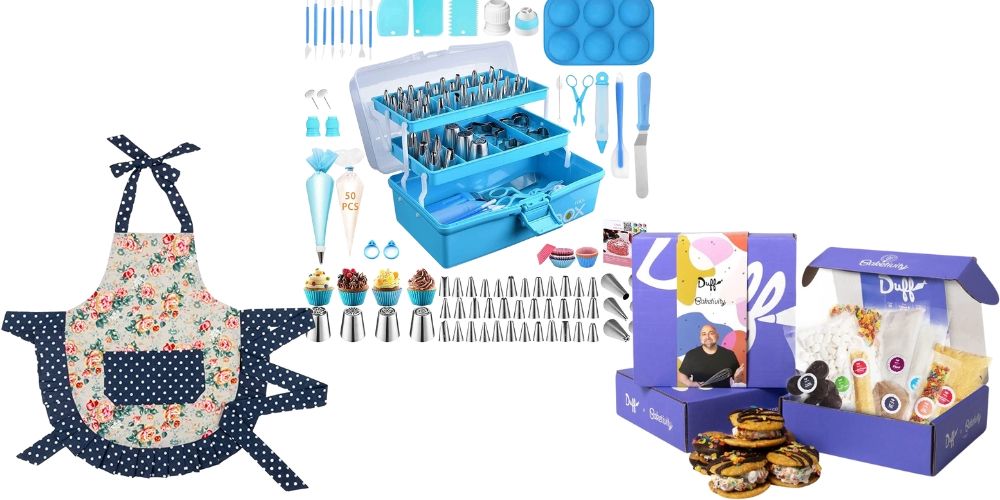 Whip up an egg-ceptional bonding experience this Easter with a Cookie Decorating Basket that'll have your whole fam channeling their inner pastry Picasso! Brimming with scrumptious cookie ingredients and topped off with an adorable apron, it's the ultimate way to sprinkle love and laughter into your holiday celebrations. Prepare for a mouthwatering masterpiece!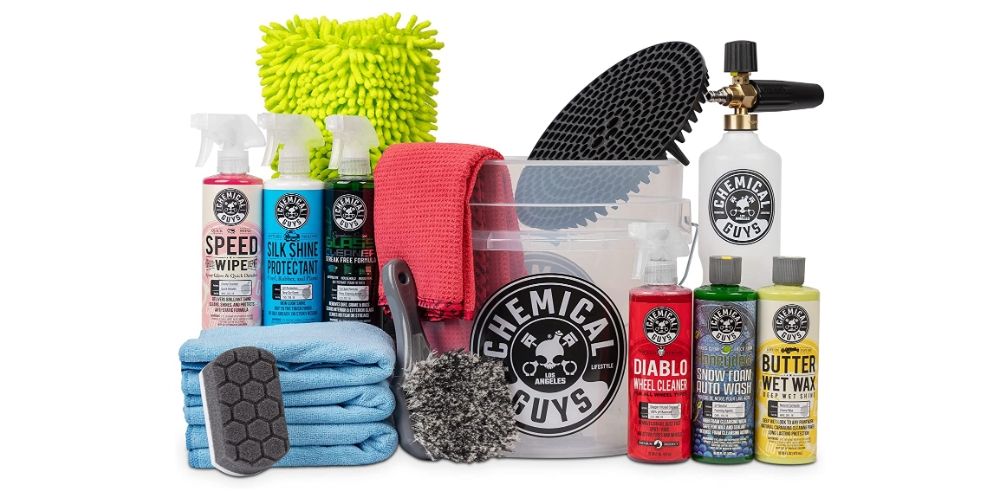 Rev up the holiday spirit for the car-crazy person in your life with a high-octane Easter Basket that'll make their heart race! Packed with premium car-cleaning essentials or adrenaline-pumping accessories, this egg-stravagant gift will have them cruising in style. Buckle up for the most egg-citing ride of the season!
Handmade Easter Basket
Elevate your Easter gifting game to a whole new level of heartwarming with a handmade basket that's 100% crafted by YOU! Overflowing with delectable baked goodies, charming hand-drawn cards, and one-of-a-kind crafted treasures, this personalized present will leave your loved ones hopping with joy. Get ready to unleash your inner artist and spread the love!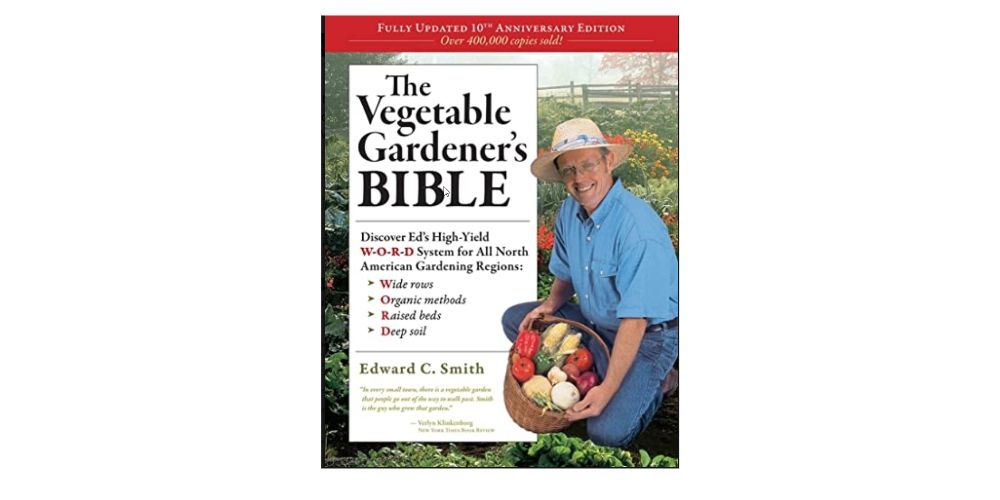 Curate an enchanting basket brimming with captivating gardening tomes, and sprinkle in some irresistible chocolates for good measure. Watch their love for both reading and gardening bloom as they dig into this thoughtfully crafted, earthy delight.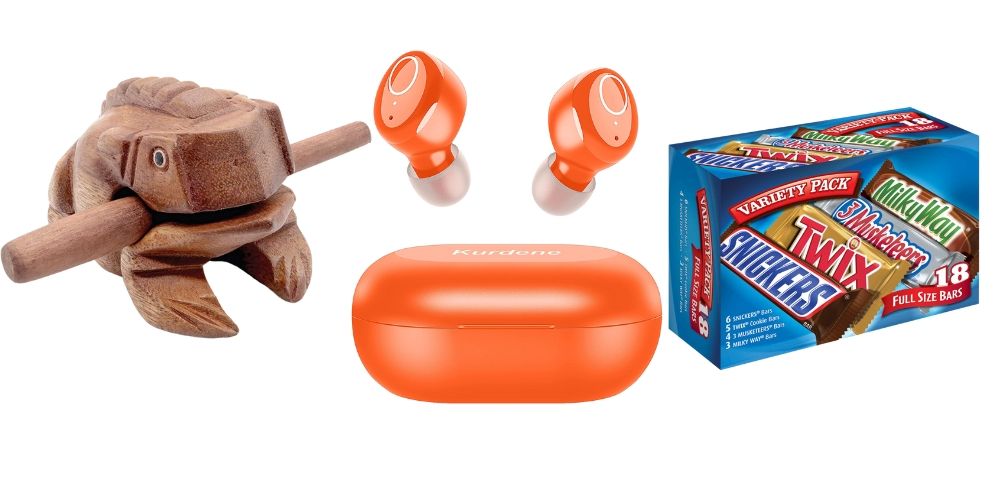 This basket is the ultimate dream-come-true for music lovers! Stuff it with insanely cool musical instruments, high-quality earphones, and mouth-watering chocolate bars for an unforgettable holiday experience that'll make your friends totally jelly!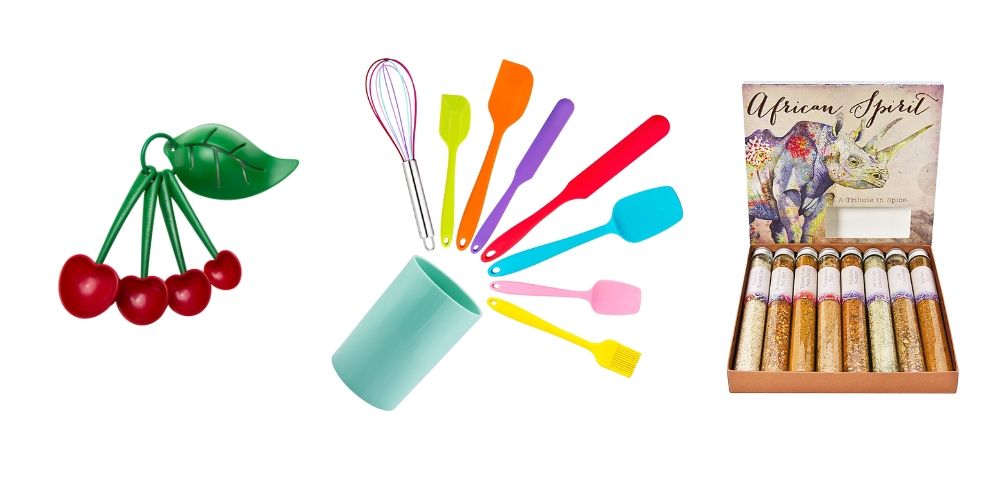 This basket is go-to gift for that budding chef BFF in your life who's ready to slay the kitchen. Stuff it with the cutest measuring spoons, vibrant utensils, and exotic spices that'll make 'em the next culinary superstar!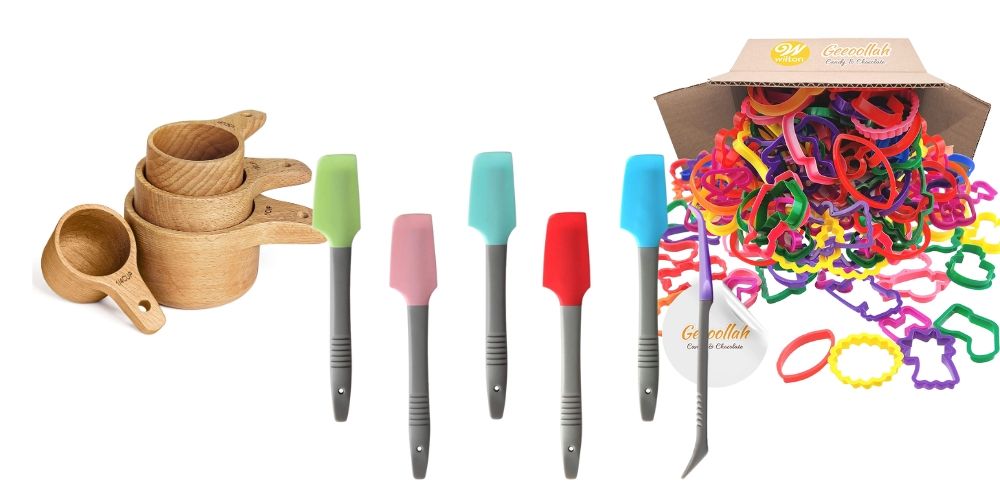 Unleash your BFF inner pastry chef by packing this must-have basket with adorbs measuring cups, super-cute spatulas, and Insta-worthy cookie cutters that'll have everyone's taste buds dancing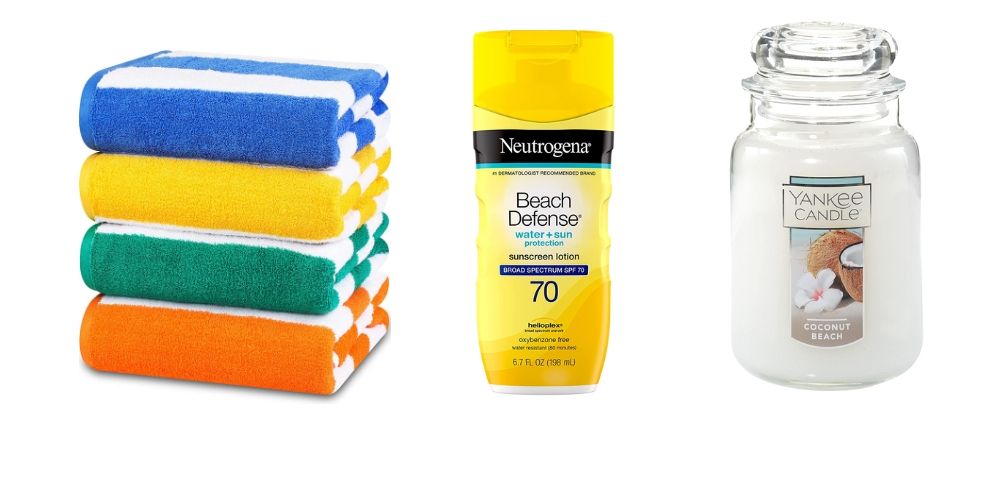 Make every-bunny's Easter celebration feel like a beach vacay by packing a vibrant basket with ultra-soft beach towels, essential sunscreen, and swoon-worthy coconut-scented candles! Let's turn up the heat this Easter!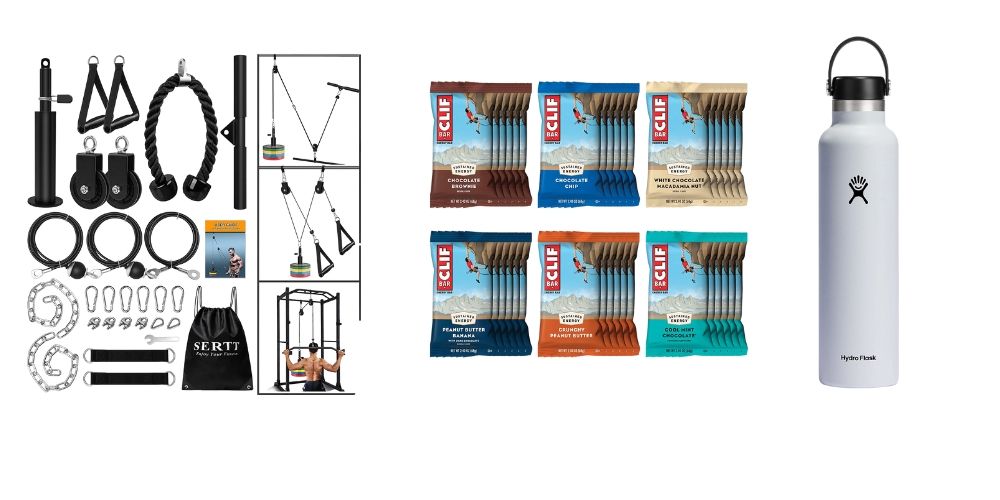 This is the go-to gift for your gym-obsessed squad who live to crush those fitness goals. Load it up with on-point workout gear, energizing protein bars, and a sleek water bottle that'll make every sweat sesh egg-stra special!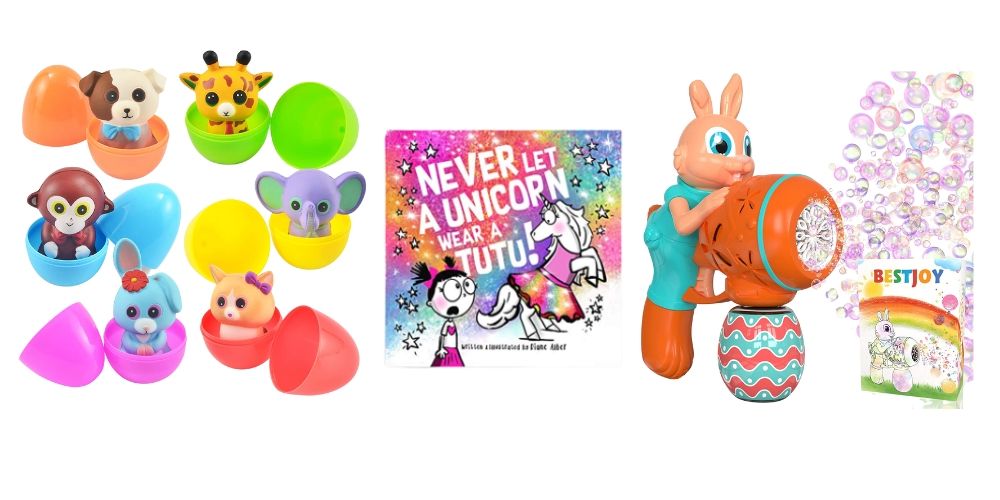 This healthier option is perf for those who wanna keep Easter vibes high but sugar lows at bay. Pack it with the cutest toys, page-turning books, and oh-so-giftable treasures that'll make every-bunny hop with joy!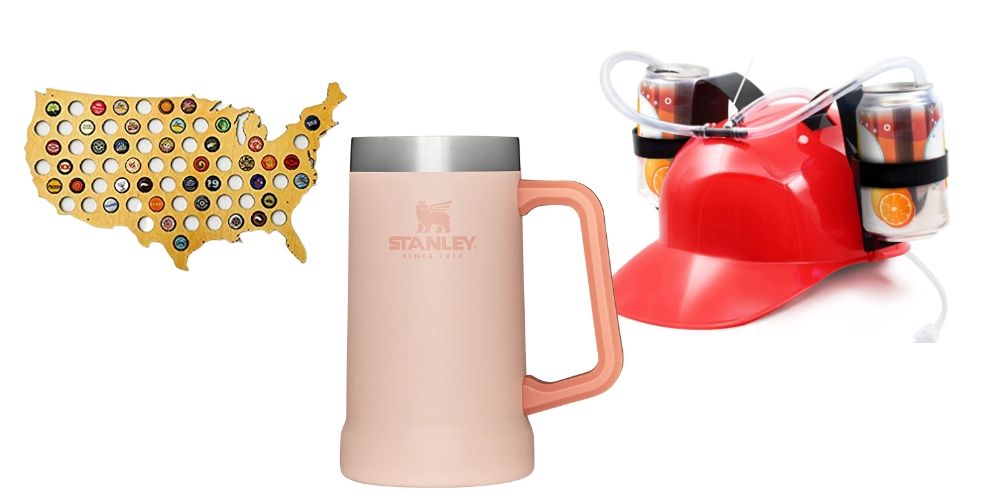 For all the beer-enthusiasts who crave the taste of artisanal suds, this basket is a no-brainer. Fill it up with an epic variety of mouth-watering craft beers and ultra-cool beer accessories that'll make every sip a festive occasion.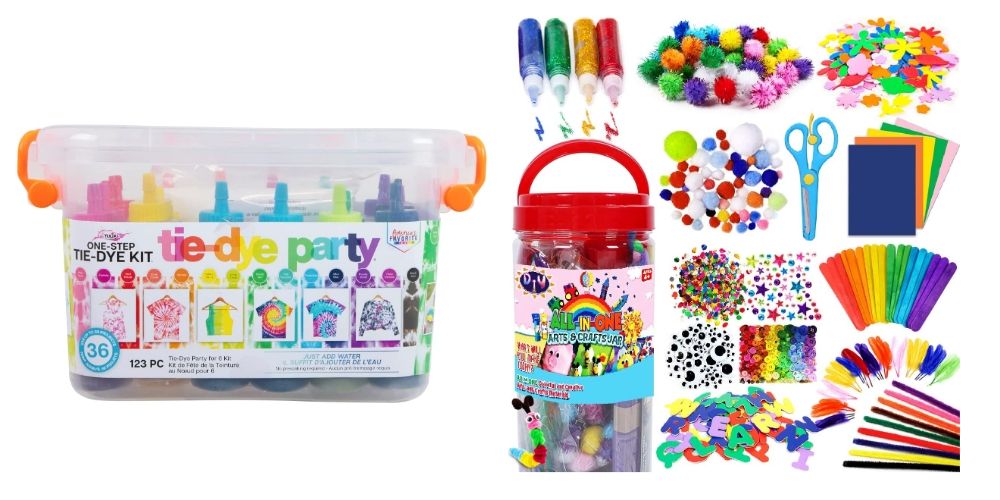 Whether you're a full-on color fanatic or just wanna make a bold Easter statement, this basket is IT. Packed with oh-so-trendy tie-dye kits and a kaleidoscope of colorful craft supplies, this basket is the epitome of cool. Let's get our color on!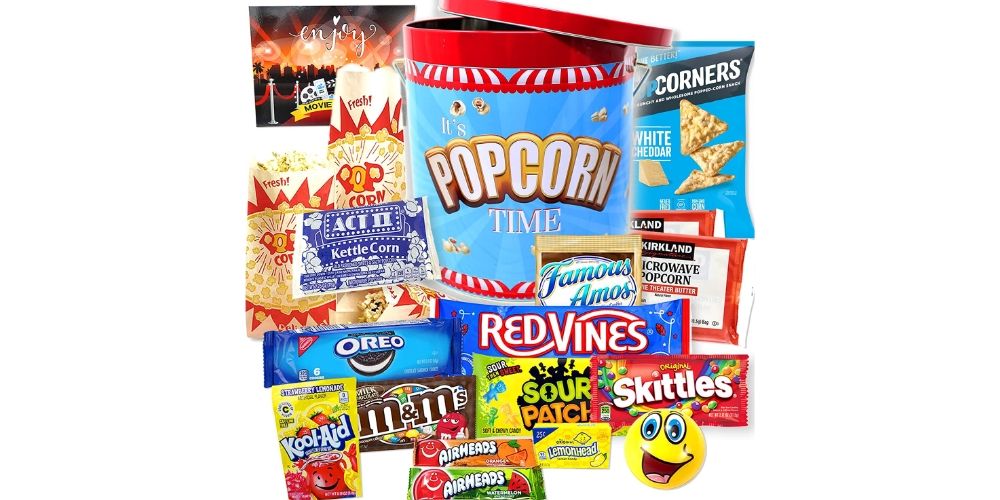 For all the streaming addicts out there, this basket is the holy grail of Easter treats. Load it up with drool-worthy snacks, and a gift card to their fave streaming service. It's the ultimate combo for a blissful day spent in front of the screen. Let's press play!
Final Thoughts
This Easter, surprise your loved ones by crafting one of these unique and creative easter basket ideas. From the Musical Easter Basket to the larger Beer Lover's basket, you can choose from a variety of options that are sure to bring joy and delight during this special holiday season. No matter which basket you pick for them, it will be an unforgettable gift they'll cherish forever! So go ahead, get creative, and make some memorable memories with your friends and family this year as you celebrate Easter in style!
Other Posts You May Like: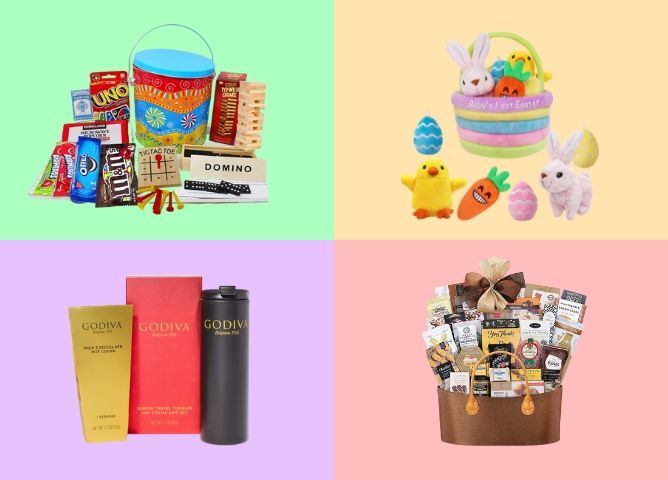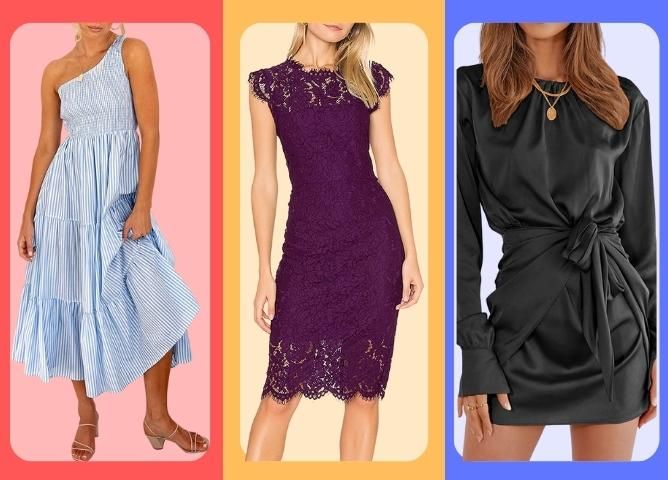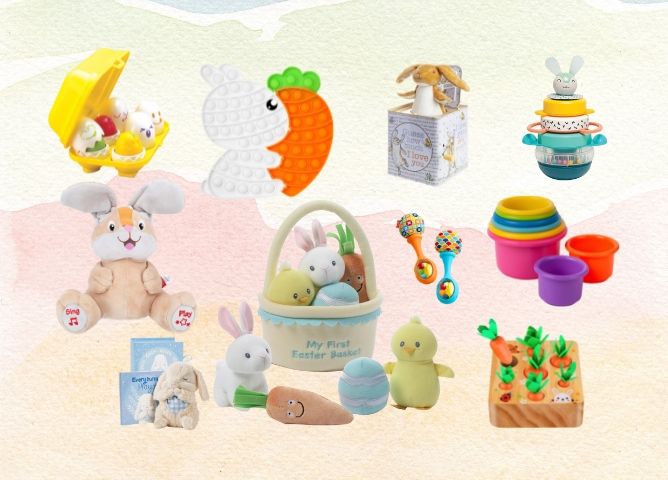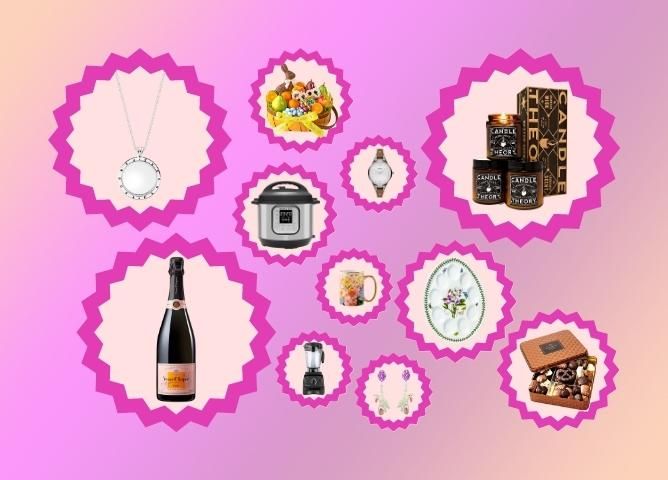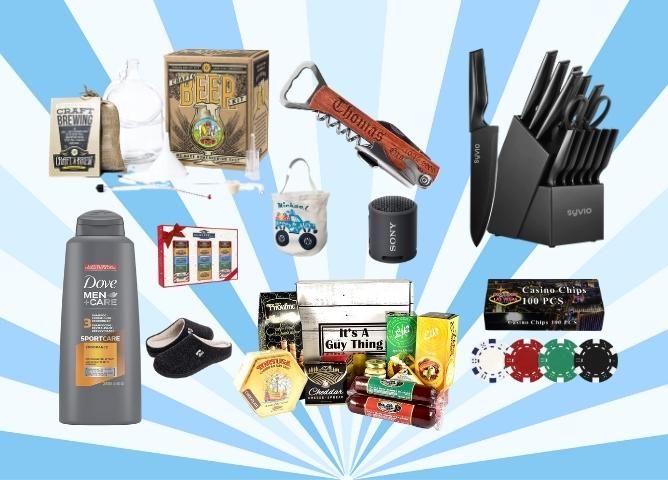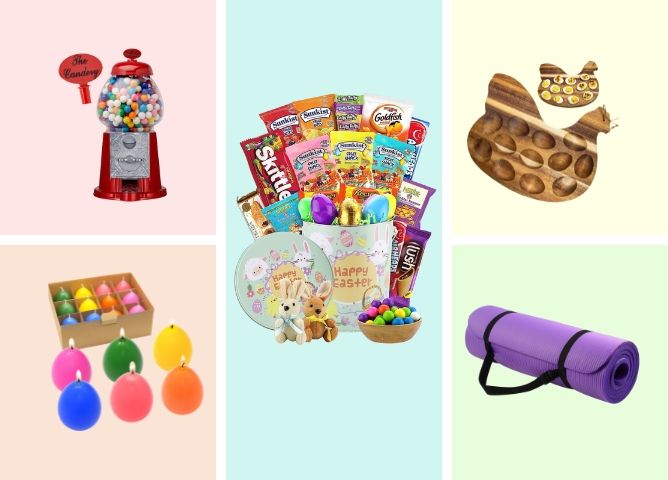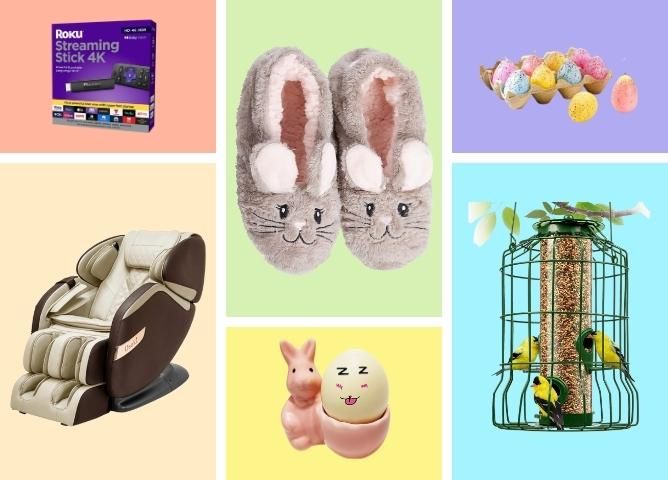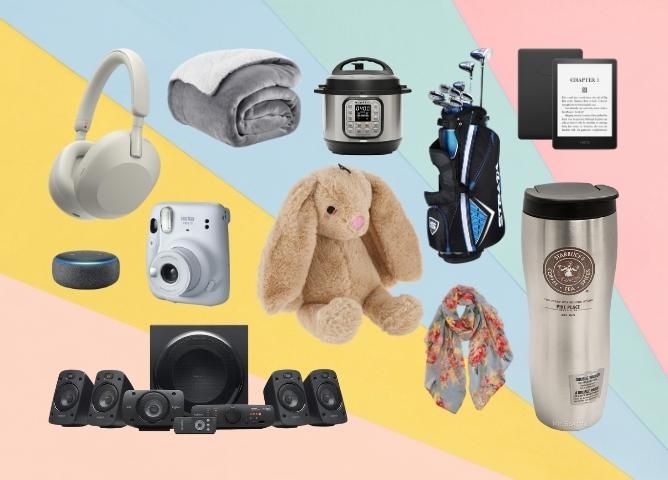 Comments