This post may contain affiliate links, please see our privacy policy for details.
Welcome back to our style corner, where the leaves are turning, the air is crisping, and your wardrobe is begging for a seasonal makeover! As we bid farewell to the festive Thanksgiving vibes — and if you haven't yet, do check out our previous blog post on Thanksgiving Outfit Ideas: From Casual Comfort to Dinner Party Chic — it's time to march into the heart of fall with fashion as your ally. Whether you're punching in for work or stepping out for a coffee break, we've got an array of fall work outfits lined up for you that blend comfort, style, and that oh-so-satisfying crunch of fallen leaves underfoot.
From the cozy embrace of vibrant sweaters to the chic sophistication of structured pants, we're here to sprinkle some excitement into your daily ensemble. Get ready to explore outfits that speak to every style persona — be it the effortless casual, the undeniable elegance, the modern edge, or the classic charm. And because we love a good celebration, we've thrown in a holiday-inspired look that'll have you shining brighter than the autumn sun. So, grab your pumpkin-spiced beverage, and let's dive into a world where fashion meets the golden season with open arms!
Casual Fall Work Outfit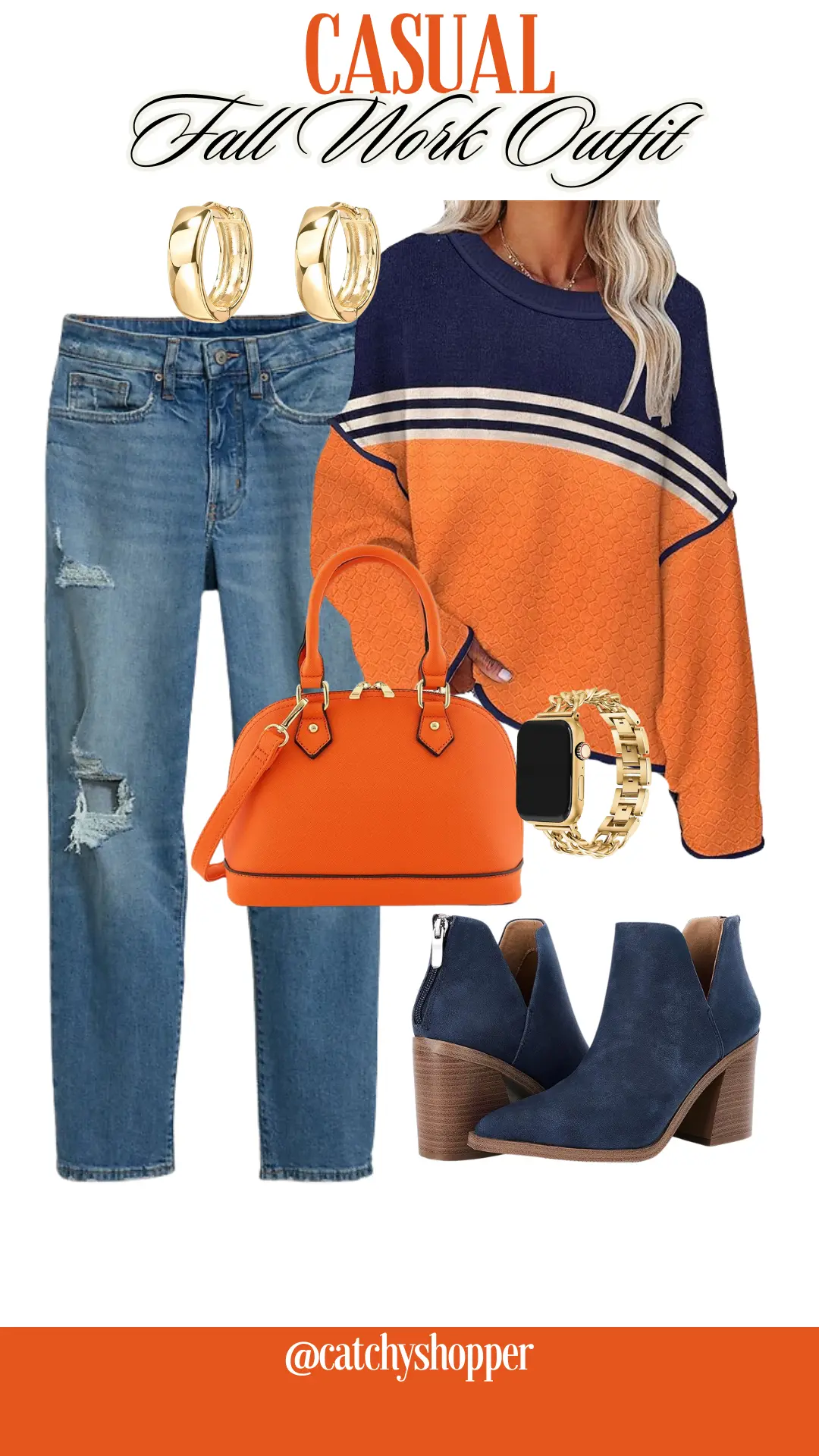 Get ready to fall in love with your wardrobe all over again! Wrap yourself in the vibrant embrace of an orange and blue loose sweater that's as cheerful as a crisp autumn day. Team it up with some fabulous blue wide-leg jeans for a fun twist on the everyday. Strut your stuff in navy ankle boots with just the right heel height for that 'I mean business' vibe. Swing a zesty orange satchel over your shoulder to carry all your day's needs with a bright smile. And for that golden touch, adorn yourself with some classy huggie earrings and a sleek watch — because who doesn't need a bit of sparkle?
Elegant Fall Work Outfit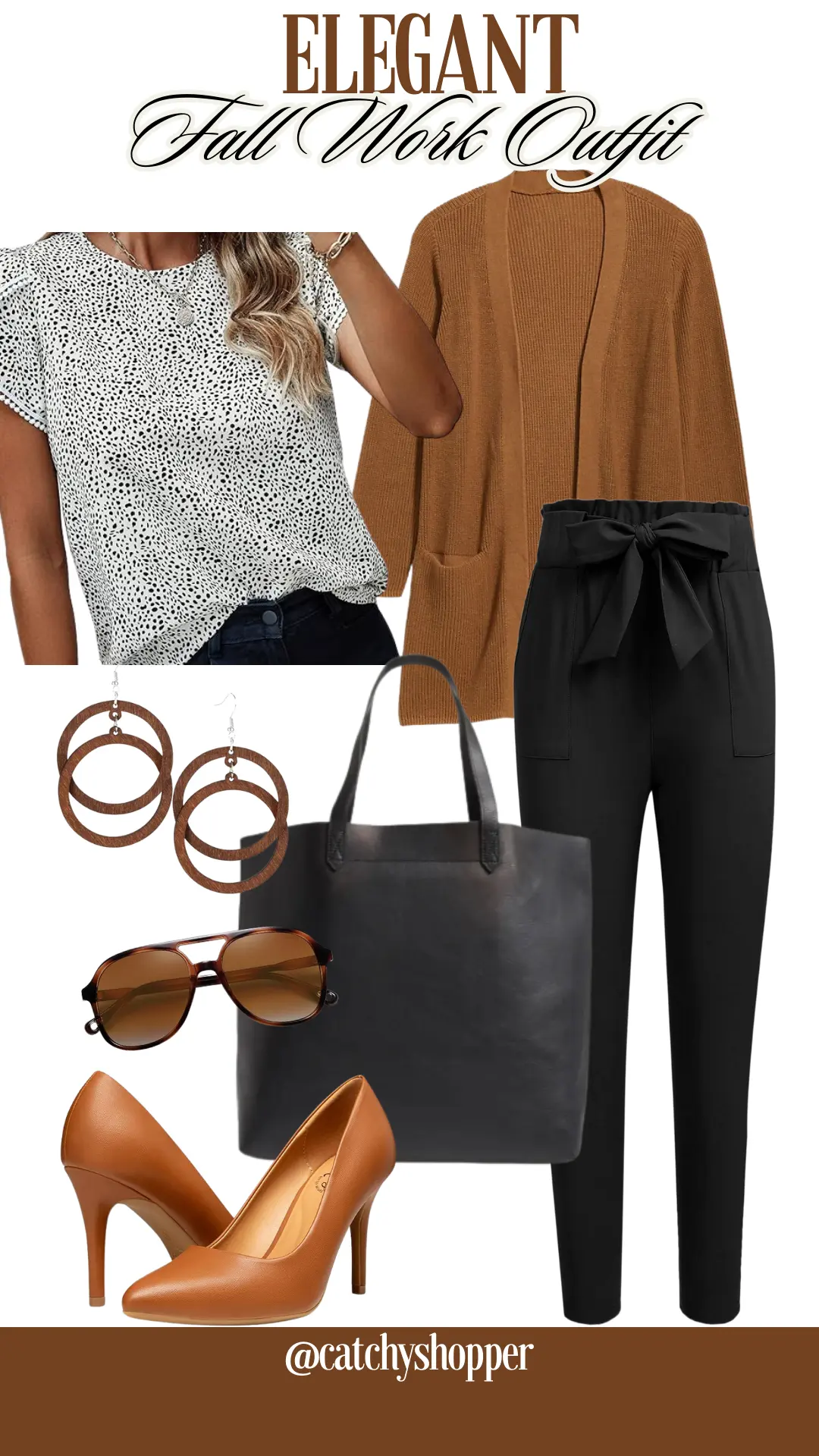 Step up the elegance this fall! Begin your day by slipping into a dot black and white lace crochet blouse that's as stylish as it is comfy. Pair with chic black paper bag pants and command any room with confidence. Don't forget your sleek black leather tote — it's the carry-all that carries you through any day with ease. Walk tall in brown pointed-toe pumps that scream sophistication. Accessorize with unique brown wooden hoop earrings and wrap yourself in a cozy brown cardigan that's like a warm hug. And those retro aviator sunglasses? They're the cherry on top for your flawless fashion statement.
Modern Fall Work Outfit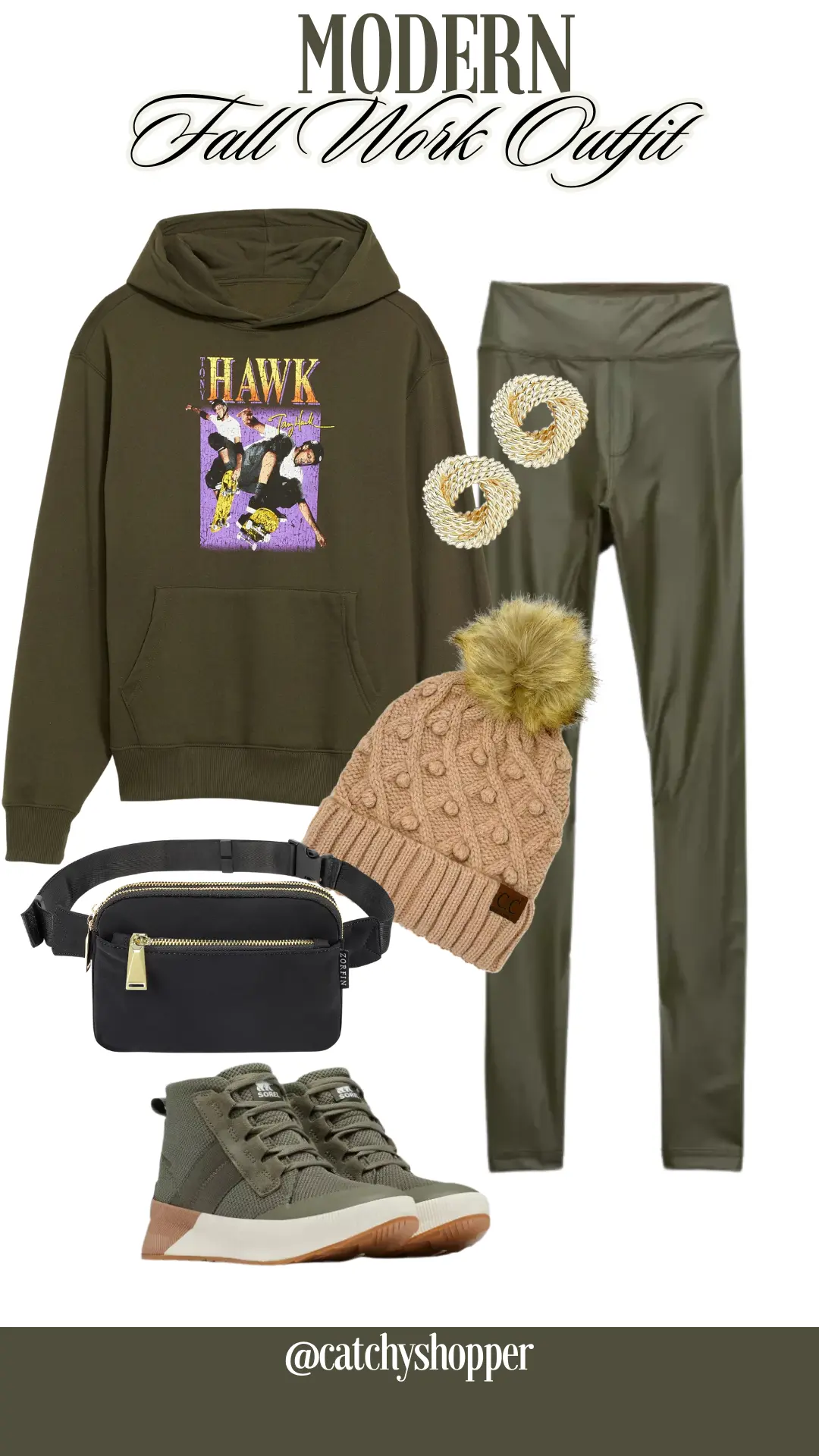 Embrace the cool vibes of fall with a twist of modern flair. Pull on a Tony Hawk™ sweatshirt that adds a splash of nostalgia and comfort to your outfit. Slide into the smoothest faux leather leggings and feel like the sidewalk is your runway. Tuck your essentials into a sleek black belt bag and free up those hands for a pumpkin spice latte. Top it off with a cute pom-pom beanie — because cozy can totally coexist with cool. And those gold ball studs? They're your subtle nod to autumn's golden hues. Step out in confidence with stone green waterproof shoes that keep you dry and trendy in one go.
Classy Fall Work Outfit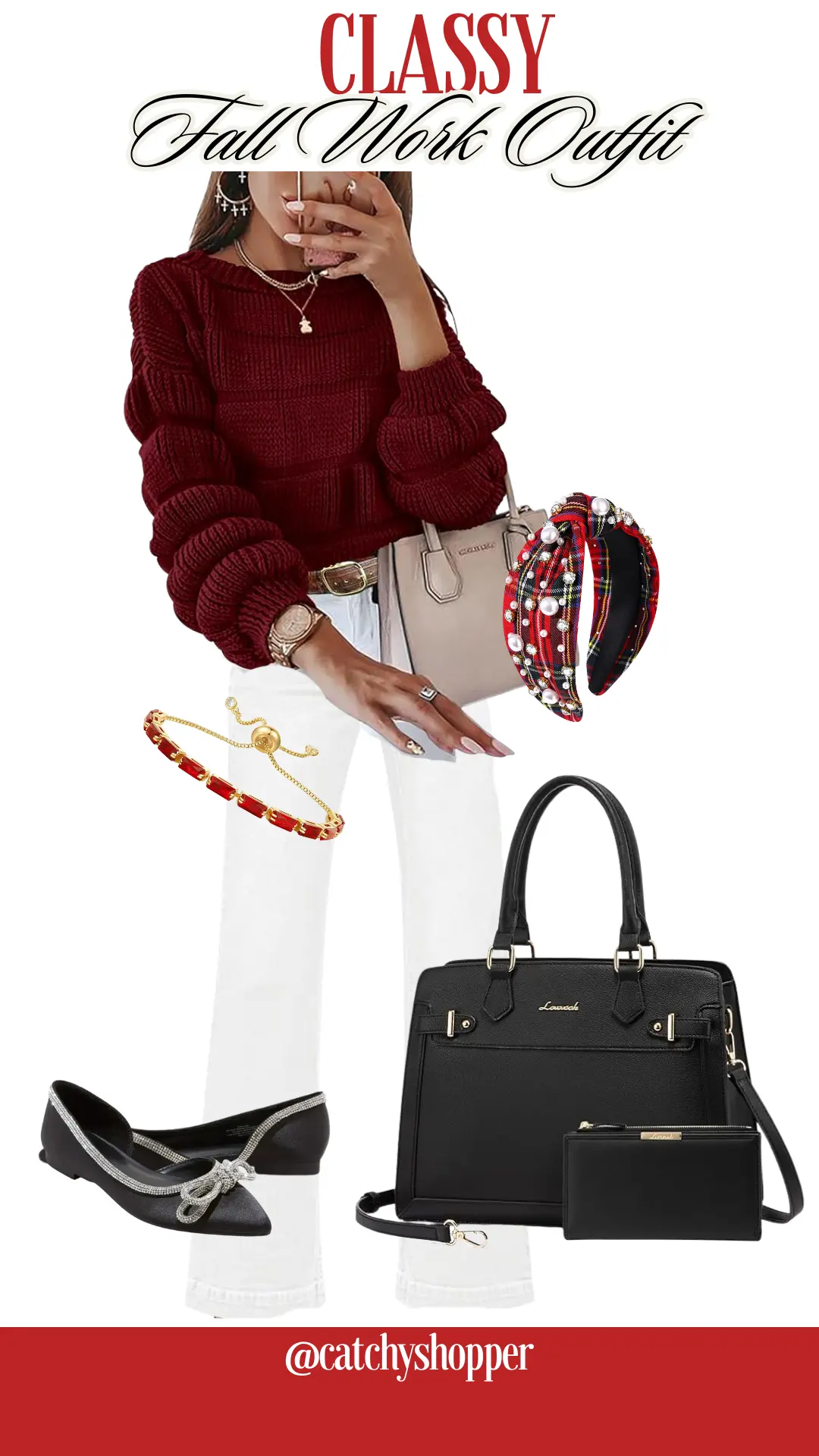 Who says workwear can't be fun? Brighten up your office days with a chunky knit pullover in a gorgeous wine red. It's like wearing a piece of fall's beauty! Balance its warmth with crisp white flare jeans that say 'hello, fabulous legs!' Add a dash of playfulness with a red plaid hairband that's as cute as it is classy. Dance through your day in adorable black ballet flats tied up with a perfect bow. Keep all your must-haves in a chic black shoulder bag that's the epitome of practical elegance. And for a final touch of class, a red cubic zirconia bracelet that catches the light — and maybe even some compliments.
Holiday Fall Work Outfit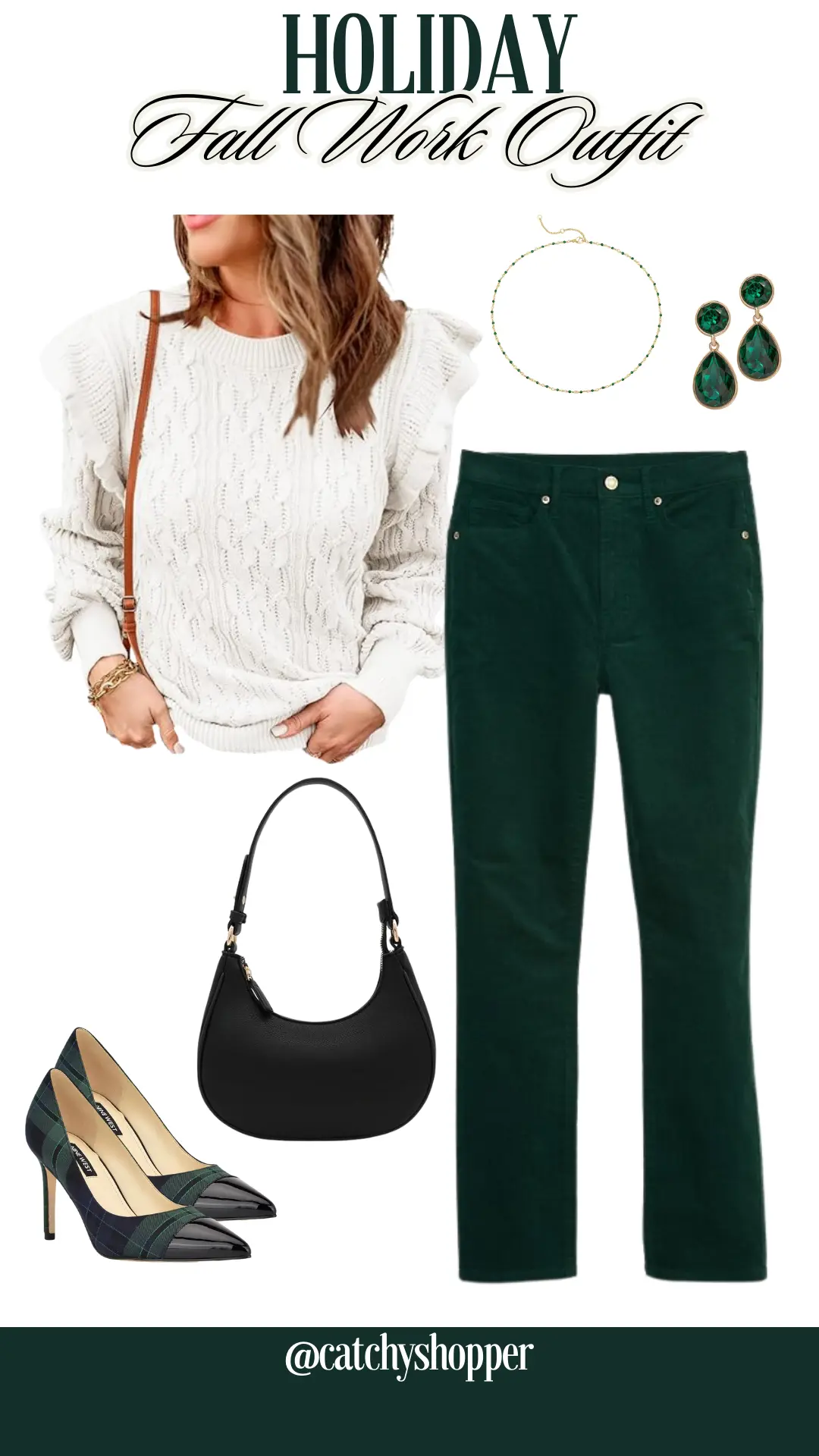 Get ready to sparkle this holiday season — at work and beyond! Snuggle up in a white chunky knit sweater that's soft enough to make any day feel special. Pair it with pants that make you feel like the holidays have come early. Step boldly in plaid stiletto pumps that add a pop of festive fun to your step. Let emerald earrings dangle by your cheeks, echoing the colors of the season. Wrap a beaded pearl choker around your neck for that extra bit of holiday cheer. And don't forget that cute little crescent bag — it's just waiting to hold all your seasonal secrets. Who's ready to jingle all the way to the office?
Explore more chic Fall Work Outfits and find your perfect autumnal look here.
Other Posts You May Like
Join our Facebook Group for daily unbeatable deals.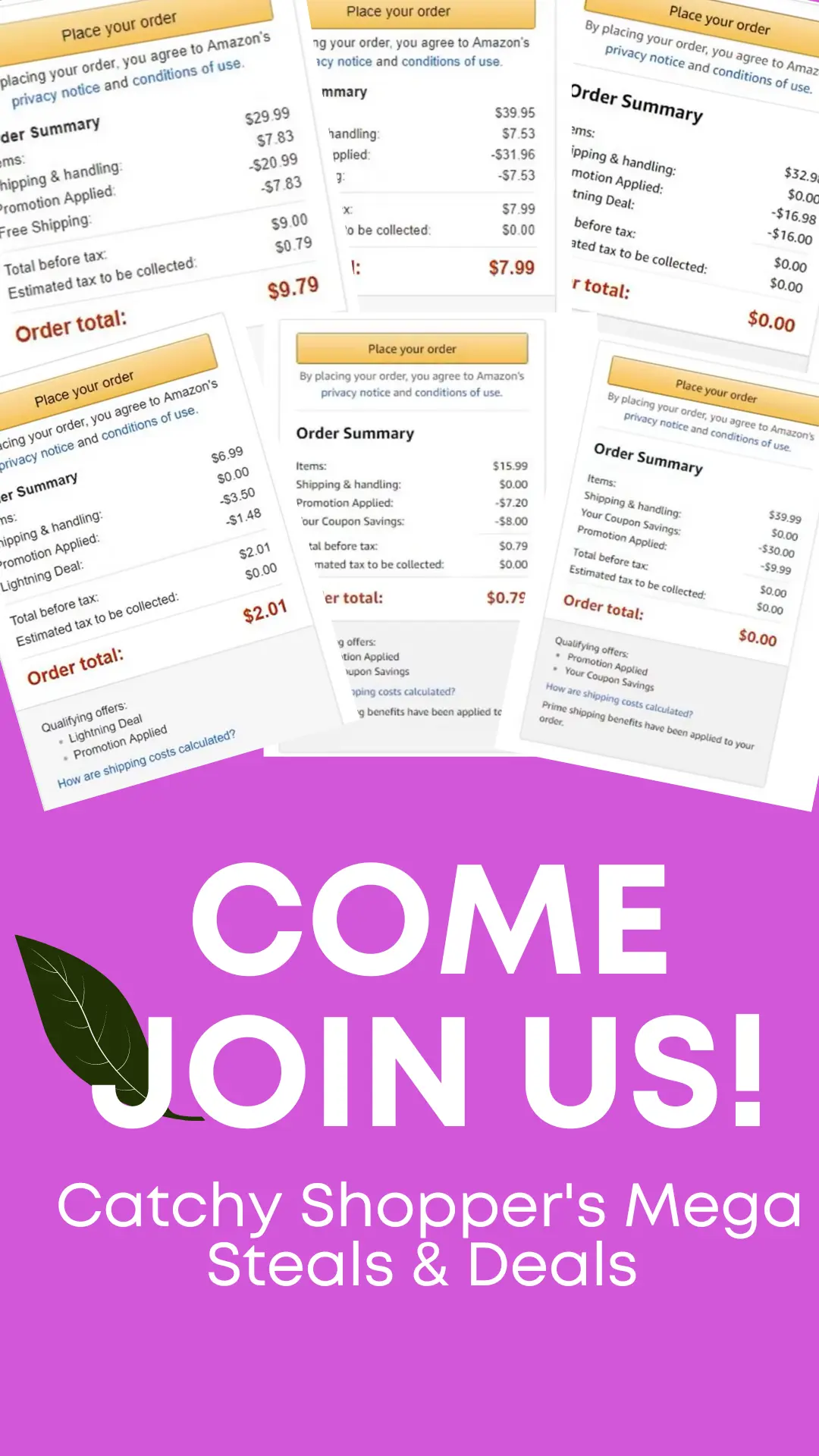 For more amazing fashion finds, check out the Daily Promos on the Latest Fashion Trends post.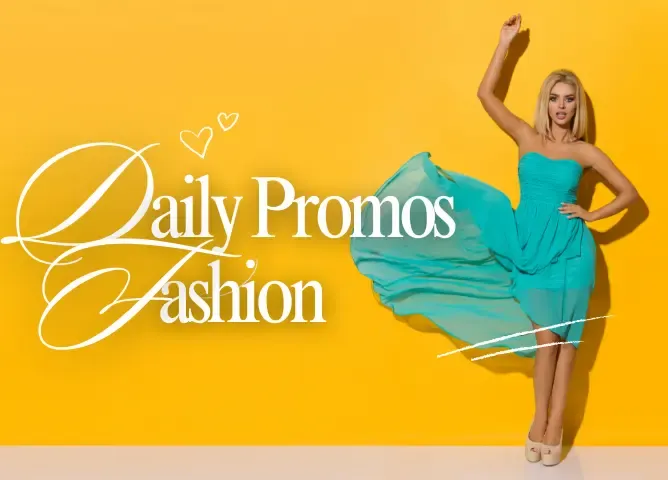 Comments